Celebrities come and go in Hollywood especially when they want to branch out into other areas such as Broadway or directing and writing movie or tv scripts. Sometimes their movie roles were such a flop that they decided to leave, or they just didn't like the movies Hollywood was producing. Hollywood oldies such as Meg Ryan, Joaquin Phoenix, Sandra Bullock, and more are coming back this year with a bang. Meg is returning to the small screen in a show called Picture Paris which will be released this year. Phoenix is making a comeback after taking a break because of personal issues and Sandra returns in her role in Ocean's 8. Anne Hathaway is returning after a break for a year in several roles and Evan Rachel Wood returned to Hollywood with her role in Westworld which is a TV series.
Although these celebs are making a comeback there are those who are trying but Hollywood just isn't ready for them yet. Amanda Bynes, for instance, had quite a few roles in the 2000's but we have heard nothing from her yet. Celebs who were big in the industry, such as Cameron Diaz and Katherine Heigl are still on hiatus and who knows when they will be making a comeback. Keira Knightley was everyone's favorite princess pirate in the hit Pirate of the Caribbean series but since then she has been so quiet! Then you get the celebrities who were TV show stars like Mischa Barton, Sarah Michelle Geller, and Jennifer Love Hewitt. Sarah and Jennifer gave it up for kids and Mischa because of partying and she couldn't keep her life together. There are many reasons why celebs took a break and some re-enter the industry and others take awhile to come back.
24

Evan Rachel Wood's Hit Show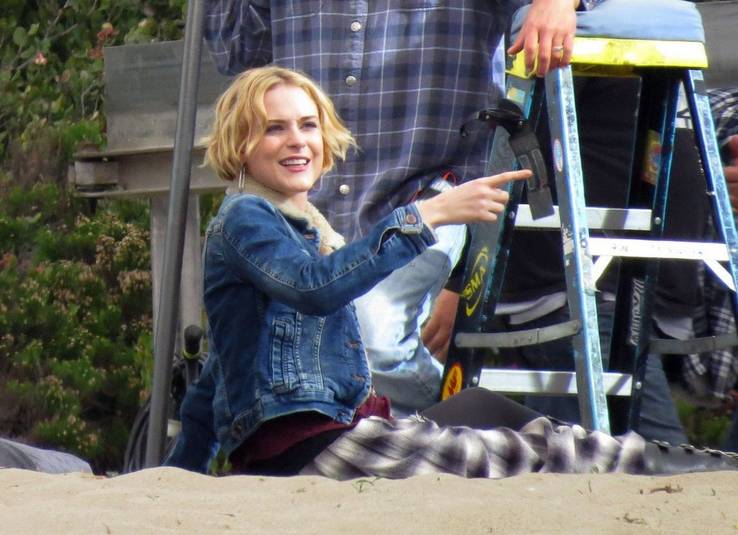 This actress was famous for her role in the teenage hit, Thirteen and then she acted in some movies now and then after that in indie movies and Evan prefers playing dark parts in movies.
"I pick roles that are relevant to me in my life so that I know that I'll give the most honest version of that to the performance. Of course, I'm going to look for something that I'm going to be able to be as raw and as vulnerable and honest as possible."
Some movies haven't done well and now Wood prefers acting for TV, "I think that's why I've done a lot of TV and why more people are doing TV because there seem to be more interesting roles—especially for women."
This year, Evan is being praised for her role in Allure or A Worthy Companion as the film has two names depending on the country release. Critics say she was really good in her role of a lesbian who is manipulative as she is a risk taker and isn't scared of acting grotesque characters. Evan's hit show Westworld is also doing really well and is back for season 2 and Evan said it was a challenge. "I'm usually really good at memorizing my lines but this season I had a really hard time because I've never been asked to play these kinds of roles before, and so it was a very foreign thing."
23

Where Is Amanda Bynes?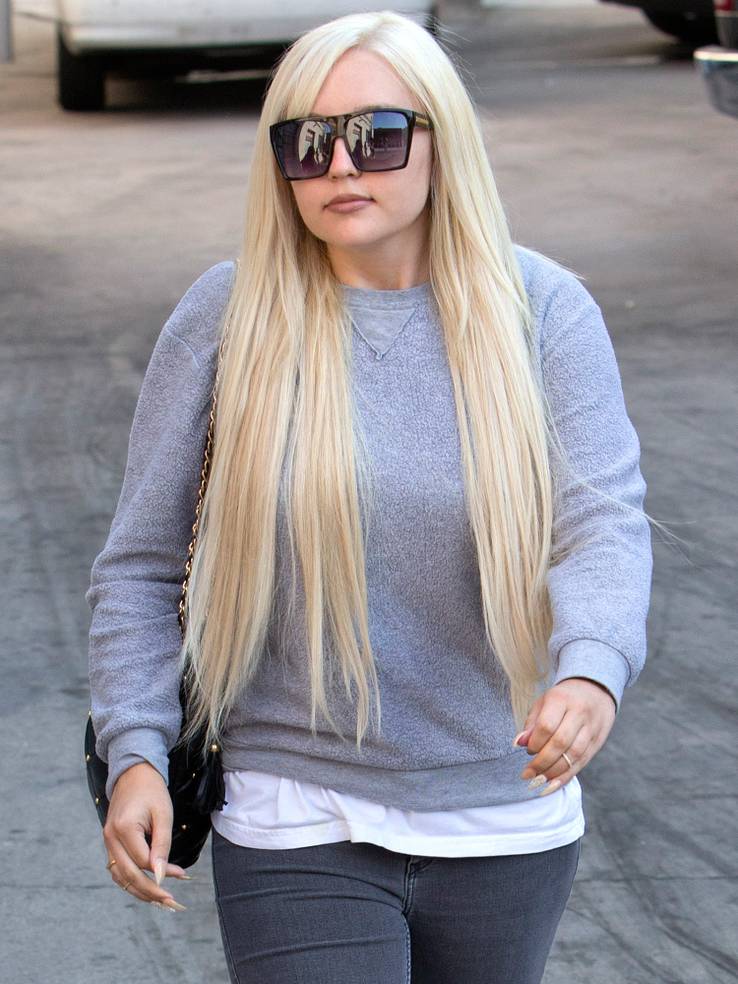 In the 2000s, Amanda was popular especially for her roles in teenage chick flicks such as She's the Man, What a Girl Wants, and Hairspray. Her last role for anything was Easy A in 2010 and since then we have heard nothing about Bynes. Before her stardom in leading movie roles, Amanda had a hit show called, The Amanda Show and she was also in the popular sitcom, What I Like About You. Now Amanda is awfully quiet, but she wants to make a comeback! While chatting with The Lowdown host, Diana Madison Amanda said. "I'm going to start acting again." Bynes decided to quit since she was frustrated with the movie roles she was getting, and she had no chance to grow as an actor as the only jobs she was getting hired as was a goofy teenager or a best friend. An unnamed executive said how it affected Amanda.
"Her frustration was, 'I could have played this role; I could have played that role. I'm not getting the Lindsay Lohan roles.'"
Even though she hasn't been acting Amanda still has been busy with studying at the L.A.'s Fashion Institute of Design and Merchandising. "I am really loving school and I feel that I am learning a lot." The question now is will Hollywood take her back?
22

Drew Barrymore's Big Comeback
This actress was a big name in Hollywood in the 2000s with her roles in Charlies Angels and comedy hits with Adam Sandler such as Blended and 50 First Dates. In 2015 though, Drew's roles were dwindling. "My phone isn't ringing off the hook with great parts." As Drew was very quiet in the film industry she focused on her beauty industry instead, which is called Flower Beauty Line.
"I love the beauty industry because even on a workday I can wake up with my kids, go to work, come home, bedtime — there's a normal life there."
But that has all changed since Barrymore is back in the industry with her big role in Santa Clarita Diet on Netflix. The show is a dark comedy with lots of gore which Drew loves and that's why she chose the part. "I think it's just different. I come home from work and I can't even get in my car without going to the shower in the facilities and having to get clean or I'm going to get blood all over the car. I think this is fun." The show is returning for season 2 and her and her co-star, Timothy Olyphant have a great chemistry on and off screen. Drew is going to be busy this year as she is set to play dual roles in a romantic comedy called The Stand-In and she will be producing it with her production company, Flower Films.
21

Kirsten Dunst Is Slowly Returning To Hollywood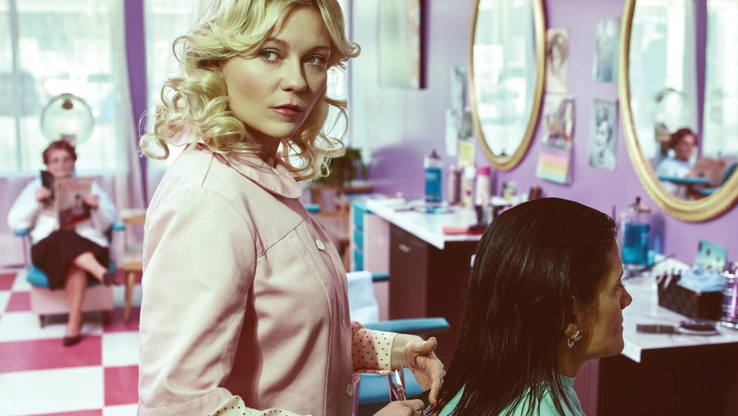 Remember this actress in the 2000s for her role as Mary Jane in Spiderman, but either than that she didn't really have big name parts as most of her movies were small parts or historical movies such as Marie Antionette. In 2008, Kirsten escaped Hollywood for a while and went to rehab for depression.
"It's unfair that an artist is expected to speak really well in public and have skin tough enough to withstand sometimes really hurtful criticism, but also, in order to do the job, be really sensitive and in touch with their feelings."
This year Kirsten Dunst will be in season 5 of the comedy show, Drunk History which casts a lot of actors, therefore, Kirsten isn't a regular on the show. Dunst is set to act in a dark comedy with George Clooney called, On Becoming a God In Central Florida which will be an hour long tv movie but there is no release date confirmed yet and Dunst has nothing else in the works. Dunst hasn't been that busy except for waiting for the birth of her child this year as the actress is expecting with fiancé, Jesse Plemons. Will Kirsten want to return to Hollywood and become the star like she once was? We will have to wait and see.
20

Angelina Jolie Is Ready To Act Again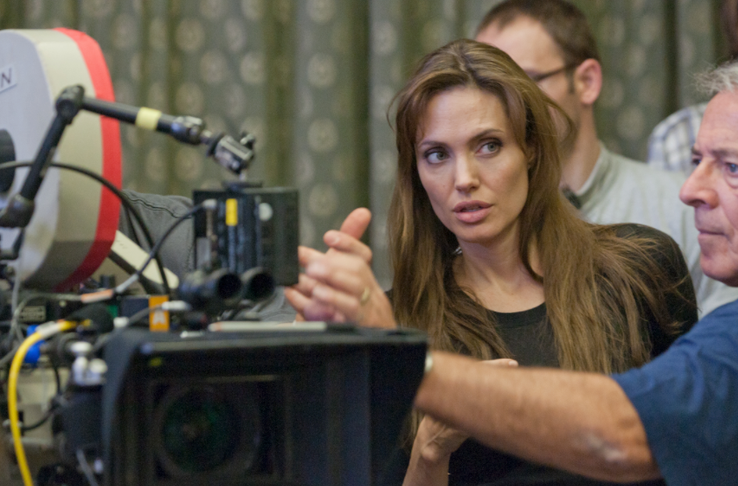 The once popular actress for her roles in action flicks and as a Disney villain in Maleficent is planning a massive comeback into the spotlight. The last movie Angie was in was By the Sea and that was in 2015. Angelina was so quiet since she had the divorce from Brad and Jolie even put the whole family under lockdown for a whole year because Jolie wanted to focus on the children.
"I haven't worked for over a year now because they needed me home. Everything was just stopped. I'm really sitting and talking with them because everything affects them. Every location, every type of project, I'm going to have to adjust it to however much they can handle."
Now she plans to enter the industry again. Although Angie isn't planning on returning as an actress but as a producer as she has works planned and already in production. Angie is producing children's film The One And Only Ivan for Disney. Jolie is developing a project called, Without Blood but no information has been released yet. The movie roles Jolie is interested in is Catherine The Great And Potemkin: The Imperial Love Affair and The Spy Who Loved. Although no information has been released yet about casting. Angie is returning to her role in Maleficent 2 though!
19

Cameron Diaz Is Loving A Quieter Lifestyle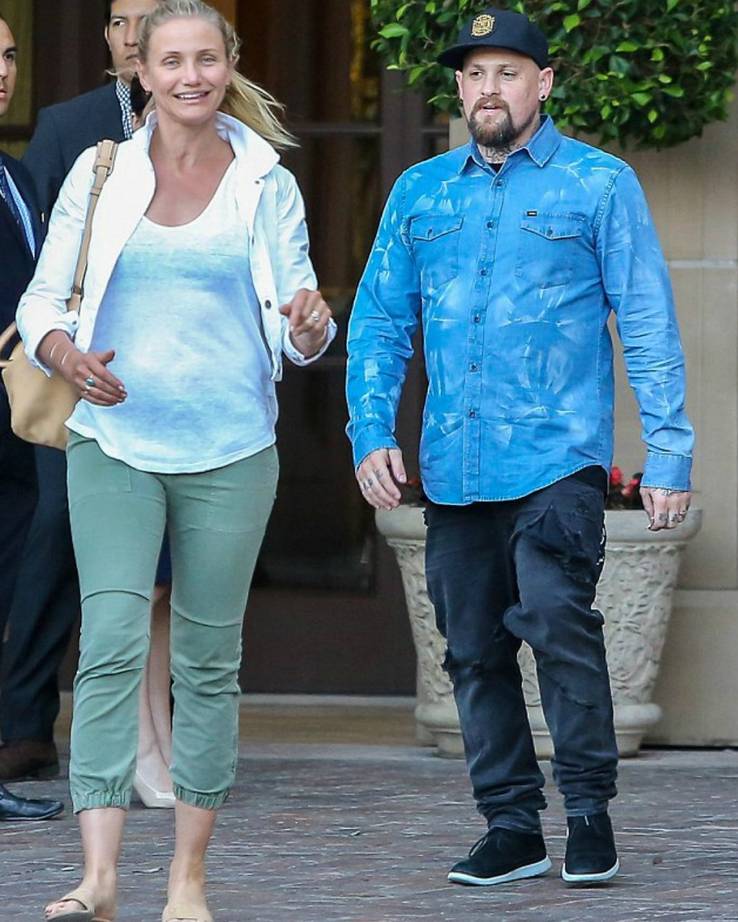 It comes as a shock that this A-lister left the business especially since she has an impressive portfolio in high earning movie roles. Diaz was also a leading actress in films such as What Happens In Vegas, Knight and Day. Diaz's films range from animation, Shrek to action, Vanilla Sky and romantic comedies, What to Expect When You Expecting. Cameron's last role was in Annie in 2014. So why did Cameron decide to give it up? Diaz blames Hollywood's perception of age.
"You can't play 25 anymore. You can't play 70. And to start considering yourself in a position where you have to go, I'll play the mom! or the woman in transition."
Diaz has been busy even though she hasn't been acting as she has been focusing on wellbeing. In 2013 Diaz released a bestseller called, The Body Book: The Law of Hunger, the Science of Strength, and Other Ways to Love Your Amazing Body. The book consists of personal recipes and for health and happiness. In 2016 Cameron published another book called, The Longevity Book: The Science of Aging, the Biology of Strength, and the Privilege of Time. Diaz even did a press tour for both books. Cameron has no future movie plans, according to IMDB.
18

Anne Hathaway's Comeback After Taking A Break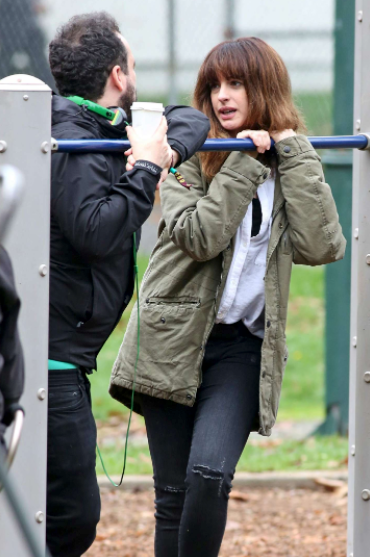 In 2014, Anne even admitted on why she wasn't keeping a high-profile and instead opted for a low key after the 2013 Oscars which she won Best Supporting Actress for her role in Les Miserables.
"My impression is that people needed a break from me."
Anne still had movie roles though, such as Song One and Interstellar, but they weren't so high-profile compared to other movies. In 2016, Anne was in three movies, Colossal, Alice Through The Looking Glass and both Hathaway portrayed a comedic role especially Colossal. Although critics still didn't appreciate her work in these films. Get ready Hollywood, as Anne is coming back with five movies. The top one is her role in Oceans 8, a sequel and spinoff of the original with the top cast Sandra Bullock, Cate Blanchett and more.
The film is a comedy and it will be released this year. Hathaway is even starring in a thriller with Matthew McConaughey in Serenity although it doesn't have a release date as yet. The other films are comedy and crime but the crime ones there's no information about Anne's co-stars. In 2017, Anne didn't have any roles and it was because of having her son. "You want to be able to go there and do your job, but your job can't be everything."
Featured Today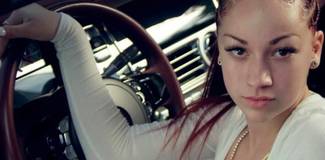 Cash Me Outside Girl Throws Shade At Nicki Minaj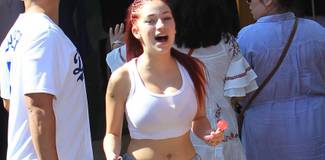 Cash Me Outside Girl Brawls With 9 Year Old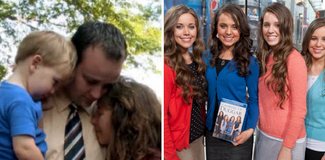 15 Photos Of The Duggar Family That Make Us Question Their Family Rules

17

No More Glee For Lea Michele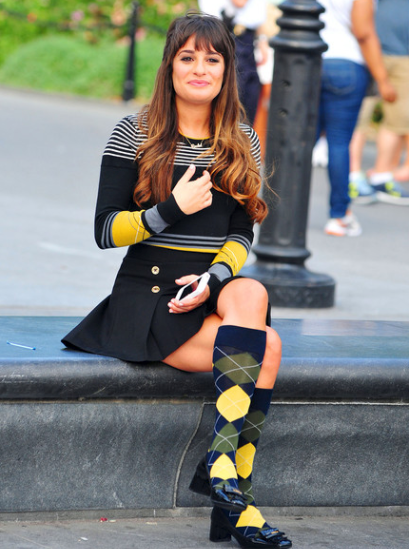 This star seems to be only famous for her role in Glee and she has tried to make it in Hollywood with other roles but hasn't really done so well. Lea didn't succeed in Scream Queens in 2015 and 2016 since the show was canceled due to low ratings, "It may have done well enough with younger viewers to make it to a second season, but it was hardly the breakout FOX was hoping for this fall."  Michele wants people to see her differently.
"But as an actor, I think it's really important to be able to show people that I can play different characters with different tones and different colors."
Although her role in New Year's Eve she sang a duet with Bon Jovi as she played a backup singer. Lea's role in Scream Queens was darker as she played a deranged sorority and in her latest show The Mayor, Lea plays a campaign manager although the show still features some form of music as the runner for local office is a rapper and he uses the job to promote his work. Lea is going on tour this year with Glee co-star, Darren Criss, and the pair will be touring through May and June in 8 countries in America. The tour will consist of the duo singing songs from Broadway, Glee and their solo albums. Lea has no movies planned for this year or the next few as well, according to IMDB.
16

Sandra Bullock's Return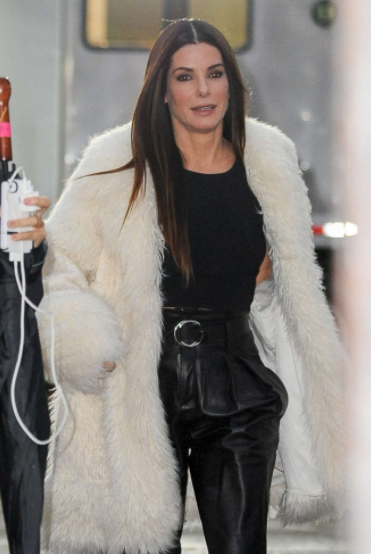 After 2015, Sandra took a break from acting as her last movie was Our Brand Is Crisis and Sandra was also executive producer. After that Bullock was dead quiet and Sandra had her reasons — divorce and children. According to a close friend of Sandra's her children are her whole life and she does all the parenting. "There's not a lot of downtime," explains the source. "Once they're home, she helps with homework. They do art projects, play board games, read books and help make dinner." This explains the 2-year break! In 2010 after Bullock's split from Jesse James she felt broken and wanted to quit acting.
"I honestly didn't think I was in a place where I wanted to work or wanted to step out of where I was. I wasn't prepared."
Sandra didn't quit though as Stephan Daldry a director helped her restart her career. In 2018, Sandra is returning to what she does best which is a comedy. Bullock will be hitting our screens in Oceans 8 and she is also detouring to Netflix. This role will be different though as it will be a post-apocalyptic thriller. The film is called Bird Box and is set for release in December 2018. It appears Sandra is ready for acting again!
15

Katherine Heigl May Make A Comeback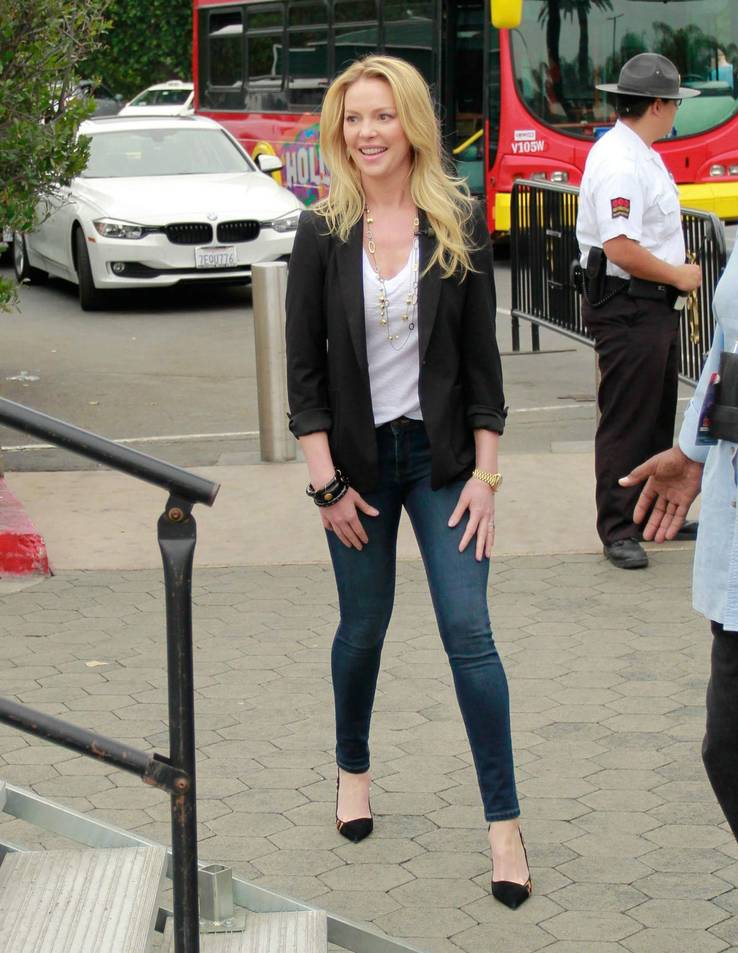 This comedian actress who is famous for her roles in romantic comedies such as Knocked Up, 27 Dresses and The Ugly Truth hasn't been in much lately as Katherine has taken some time off.
"The thing that was my best friend for a long time, my career, suddenly turned on me. And I didn't expect it."
Heigl blames romantic comedies for not challenging herself. "I stopped challenging myself. It became a bit by rote and, as a creative person, that can wear you down. That was part of why I took that time off." Plus, Katherine also has a reputation in Hollywood because of what she has said in the past about movies she acted in such as Knocked Up. "It paints the women as shrews, as humorless and uptight, and it paints the men as lovable, goofy, fun-loving guys. Ninety-eight percent of the time it was an amazing experience, but it was hard for me to love the movie."
Heigl's comeback is Suits as she has taken over Meghan Markle's role. "I have watched Suits from the very beginning and feel incredibly lucky to be the newest member of the Pearson Specter Litt family." Heigl's movie comeback was in the movie Unforgettable and it was the first major studio role for Heigl since One For the Money. Will Hollywood take her back though?
14

Avril Lavigne Is Making New Album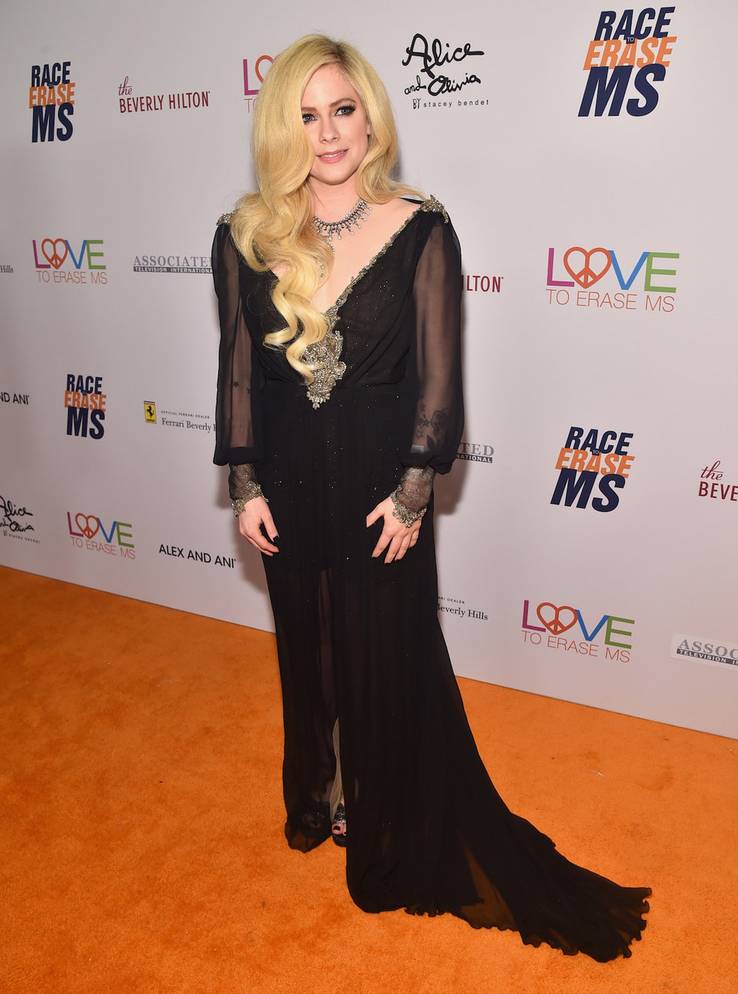 The popular singer was M.I.A in 2015 because of her health. In 2014, Lavigne was diagnosed with Lyme disease and she needed to focus on getting better. Avril suffered and couldn't work.
"I was bedridden for five months. I felt like I couldn't breathe, I couldn't talk, and I couldn't move. I thought I was dying. I had complete weakness and fatigue. One night I tried to brush my teeth on the tour bus and couldn't even stand."
The last album Avril released was in 2013 and since then, she has been super quiet. Now Avril is planning a comeback with a brand-new album. Avril posted this lovely message on her Instagram in 2017, "To my fans, I just want to thank everyone for their patience as I work on putting together this new album." Avril is excited about her comeback, "The whole writing process has been therapeutic and empowering. This album is a natural process for me and it's coming from a very honest place. My hope is that it is an inspiration to many people." The singer made her first appearance at the 25th Annual Race to Erase MS Gala. Avril's last public appearance before stepping out recently was 2 years ago.
13

Winona Ryder Is Back After A Long Break
The actress was a big hit in the '90s for her roles in Girl Interrupted, Edward Scissorhands, and Mermaids, but after that, it was just a disaster for Ryder and after she turned 30 her roles went downhill.
"But I'm actually really enjoying getting older because I went through a period of time where I was technically old enough for roles but always associated with younger ones. My thirties were spent that way. Now that I'm in my forties, it's getting a little bit easier."
In 2001, Ryder was arrested for stealing and that was the cause of her demise from the acting business. "I won't get into what happened, but it wasn't what people think. And it wasn't like the crime of the century! But it allowed me time that I really needed, where I went back to San Francisco and got back into things. I just had other interests, frankly."
Winona seems to have made a comeback though for her role in Stranger Things and fans love her character. "I don't know what it's like for really famous people. I keep hearing that people are dressing up like me [as her character Joyce]. I'm like, 'What?'" The next movie for Winona is a romantic comedy, Destination Wedding and her co-star is Keanu Reeves. After a long break, Winona is coming back with a hit tv show and a movie role!
12

Taylor Lautner Has Left Hollywood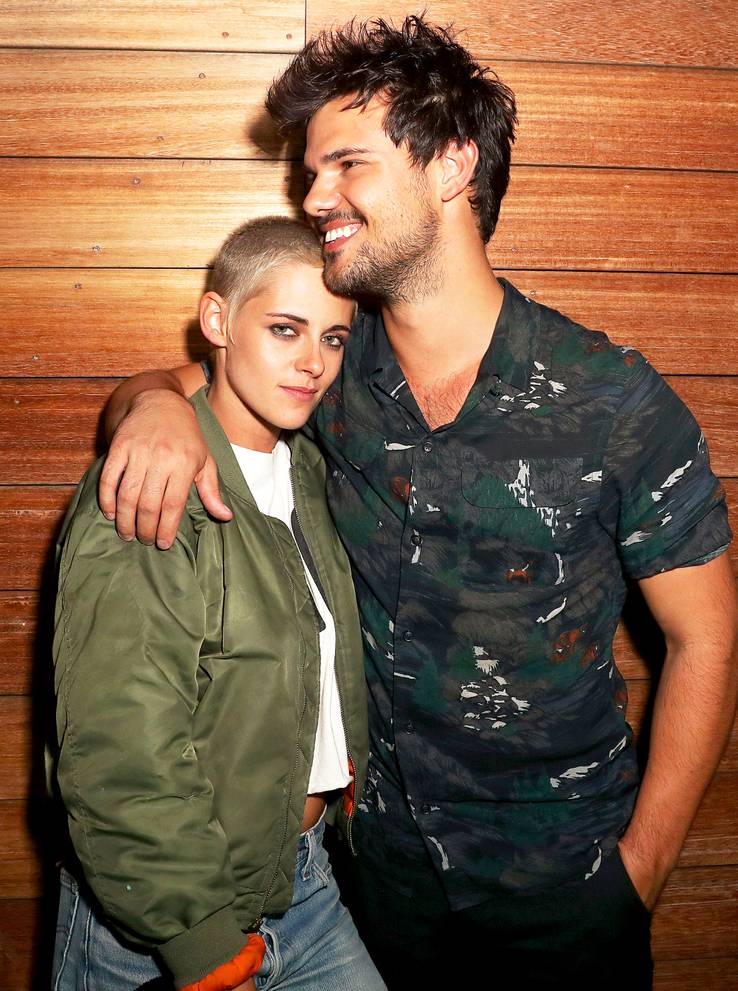 Remember the Twilight days which skyrocketed Taylor's fame, and everyone loved him but after that Lautner struggled to make a name for himself in the industry. Lautner's role in the 2011 action film, Abduction didn't do so well. An agent said,
"It's not easy to move out of the shadow of a hit like Twilight, but he's still very young. There's time for Taylor to become more than just Jacob."
Although, Taylor is still struggling and the roles he has done haven't done so well. Lautner didn't make it in Scream Queens since it was canceled and the roles he had weren't blockbusters.
Taylor played a country guy in Adam Sandler's Netflix movie called Ridiculous 6. The movie was a massive flop due to bad reviews and it didn't even get a rating on Rotten Tomatoes. Lautner was also on a cameo on Grown-up 2 and even though he acted in comedies and had movie roles Taylor still couldn't make a name for himself. In 2014, Taylor left Hollywood behind and joined a British sitcom called Cuckoo. It appears Taylor has no more projects coming up as he hasn't been in the news recently for upcoming projects. It could be Taylor got discouraged as he wasn't making it big in Hollywood!
11

Joaquin Phoenix Comes Back In A New Role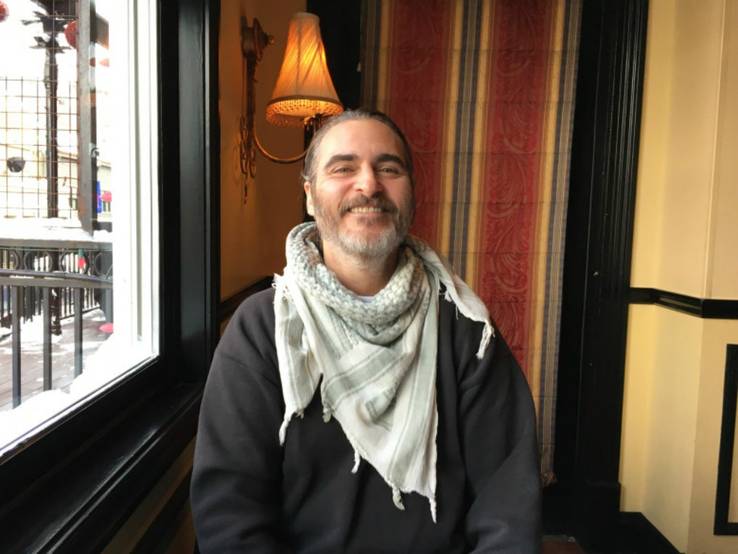 Over the years, Joaquin has acted in blockbusters hits such as Walk the Line and Gladiator but Joaquin often has left Hollywood due to reinventions and when he a bit crazy. In 2009, Joaquin admitted to David Letterman about his music, "I've been working on my music." The actor then stated when he returns he will be a rapper which he didn't thankfully! Phoenix also starred in a documentary called, I'm Still Here directed by Casey Affleck. "The film started as a running joke," he says
. "It was like an SNL sketch: how does a 35-year-old retire from acting? But it was a separate character; it wasn't me. Then I thought it would be funnier if I played myself."
Joaquin said he wanted to quit because he wanted his life back. "Certainly, that was a period when things felt very stressful for me. I wanted out." In the documentary, Joaquin had a long beard and it highlights Joaquin's life. Casey admits, "For me, the film was Dante's Inferno. Here was a guy midway through his life – Joaquin's 35 years old – and he just goes down farther and farther into this more and more hideous place until he gets as low as he can possibly go." Phoenix is making a comeback as he acted in the movie You Were Never Really Here and he has more roles in production.
10

No More Spiderman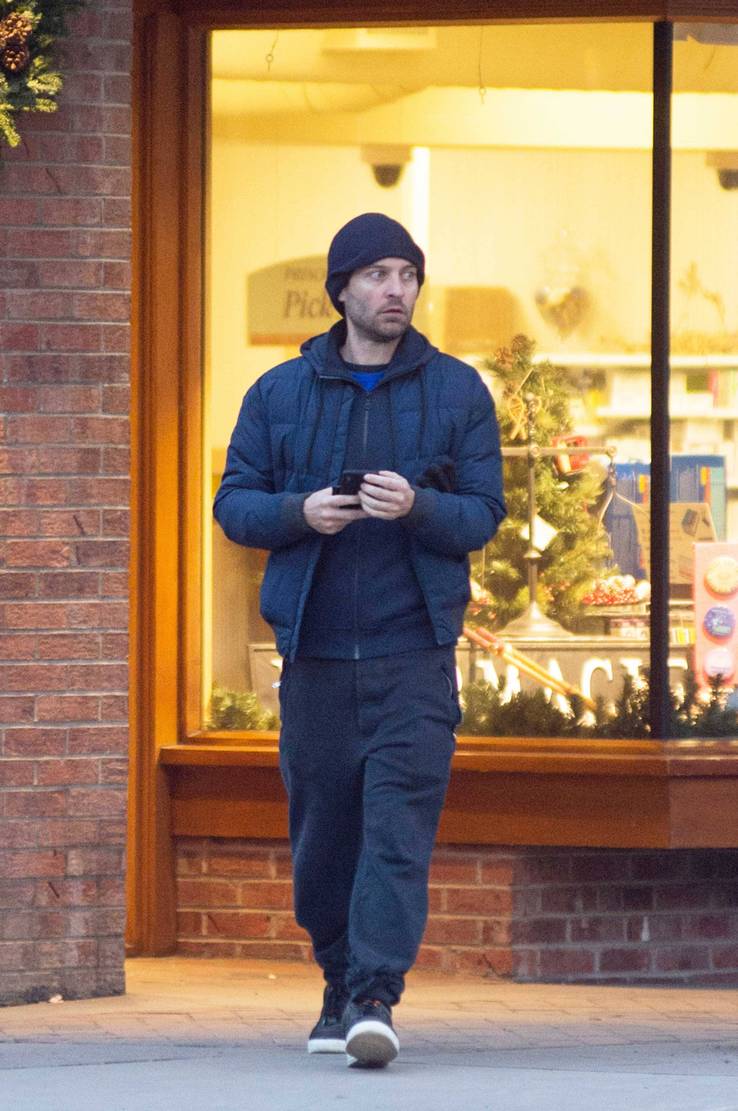 Tobey MaGuire hasn't been in any movies lately and the only recent one which was a big hit was The Great Gatsby. Tobey was once really popular for his lead role in Spiderman and he still had an impressive career but now he has no plans to return to the industry. "It's always difficult to find projects that I want to get involved in, so that's a continuous challenge." The actor also said in regard to movie scripts.
"And when it doesn't work out that way, where you're not in love with the story — I don't want to say 'in love' — but when you're not interested, constantly interested, and curious to keep digging and pushing, then it's just painful and not as much fun. So I try to avoid that."
There hasn't been much news on what Tobey has been up to as he has been quiet and even though he and his wife split he is concentrating on his kids. "The day begins with the kids and ends with the kids." It appears Tobey loves his poker as he had to make a settlement after winning $311,000 from Ruderman in 2007 and 2008. MaGuire agreed to pay $80,000 to the estate of Bradley Ruderman. It could be that Tobey is more interested in his love for poker now.
9

Meg Ryan Is Coming Back To Hollywood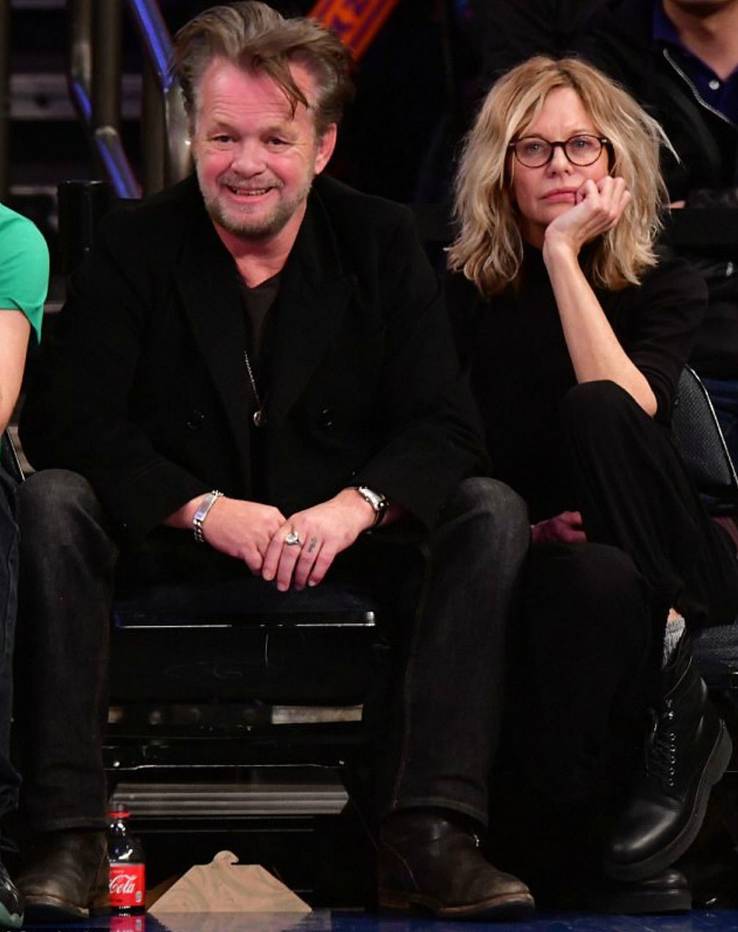 The actress was a big name in the '90s especially in the rom-com movies as she had an impressive portfolio. Meg starred in Sleepless In Seattle, You've Got Mail and many more. Ryan's career started dwindling in the 2000s because she felt that the roles available to her were diminishing, Another source said that Meg "was so tired of rom-coms. She was so over it." An agent says Meg's role in Against the Ropes "people didn't really buy it." The agent also said that Ryan's withdrawal from Hollywood's social life could've also ruined her career.
"She keeps her toe in, but the feeling is her focus is elsewhere."
After leaving Hollywood Meg was focusing on her daughter, Daisy who she adopted from China in 2006 and also focusing on John Mellencamp who Meg started dating in 2010. Meg is making a comeback, though, on TV as she is set to star in a comedy series called Picture Paris. It's said to be ordered straight to series and it's based on a short film of the same name. The role will mark Ryan's first tv show since her role in Wildside in 1985. Meg's last stint in the industry was a directorial role with the movie, Ithaca, which was released in 2015.
8

Mischa Barton Needs To Clean Up First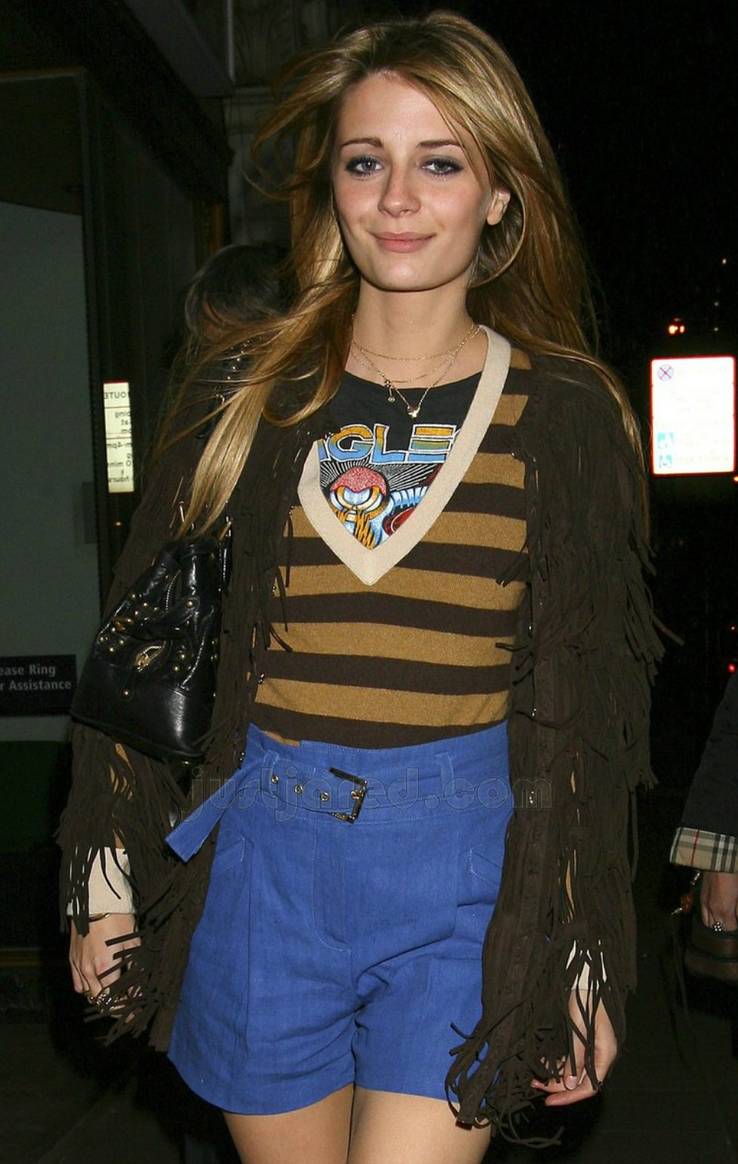 Barton was once an "it" girl in Hollywood because of her role as Marissa Cooper in The O.C but Mischa's career has stalled significantly since 2006 when The O.C. ended. After the show ended Mischa returned back to her home country, "I just felt like I was in a machine and I couldn't really get off. So it was time to step back. So I went back to England and it was just a year of real self-exploration." When Barton returned back to Los Angeles she was in the tabloids for drinking and partying. Plus Mischa was arrested. "That was a low point for me. I never, ever would have thought I would be arrested." It appeared to have affected Mischa though,
"That was the biggest bummer for me — I didn't leave my house. I was too embarrassed. They made such a big deal out of it with these other young actresses."
In 2009, Barton was hospitalized and her debut in The Beautiful Life was canceled after only having 2 seasons. In 2010 Barton had a guest role in Law and Order: SVU and in 2016 Mischa competed on Dancing With the Stars but that didn't last as she was the second celebrity to be eliminated. Mischa can't get her life together and that's why no one wants to cast her so she is definitely not ready!
7

Jennifer Aniston Was Quiet In 2017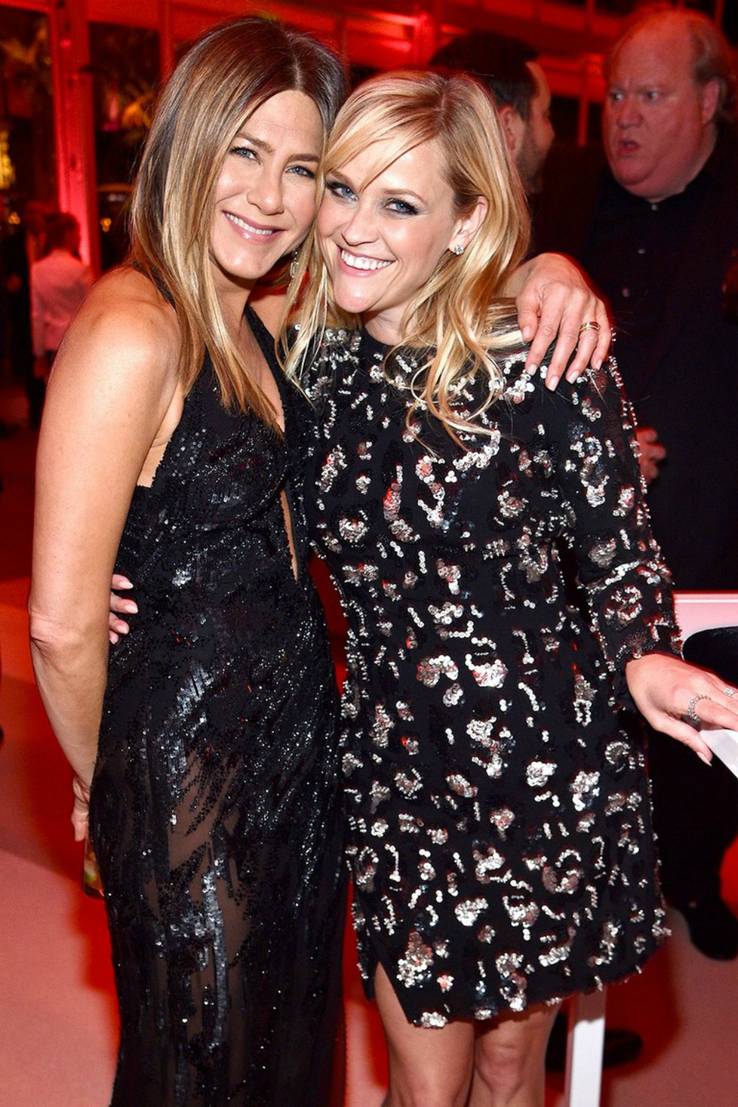 The last movie Jen was in was the Office Christmas Party which was released in 2016 and in 2017, Aniston wasn't in any movie. The only thing Jen seemed to be doing was supporting her ex-husband Justin Theroux and presenting at the 2017 Oscars. Aniston also promoted her new fragrance line on the cover of Harper's Bazaar the same year. In the interview with the magazine, Aniston said,
"It is so fun to sit in bed and binge-watch television shows."
Jennifer also said that she could see herself spending time at home doing home renovations if she wasn't acting. Aniston is also keeping busy with production work with the company that she co-owns with Kathryn Hahn and support Jason Bateman by bringing many films to life. In 2018, Jennifer seems to be busy as she is in talks with Adam Sandler for a comedy called Murder Mystery that will be featured on Netflix. Kyle Newacheck wants to direct it and there is no release date yet. Aniston is also busy working with Reese Witherspoon for an Apple series and is in a movie The Yellow Birds and a musical Dumplin. Both films are set for release in 2018. There are no details about the series yet so watch this space!
6

Hilary Duff Wants To Be A Soccer Mom Instead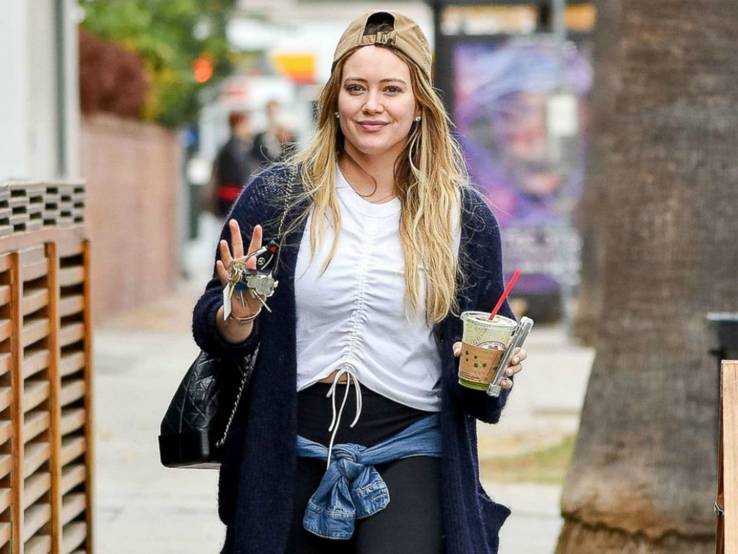 Back in the day Hilary was everyone's role model mainly teenagers because of her role in Lizzie McGuire and Duff also had an impressive music career but Hilary ditched it for motherhood. Although Duff is active on a TV show called Younger she's not planning to enter the music business again and taking on too many movie roles.
"Maybe somebody, but right now, my life is so full and busy enough with the show. I love music, it's in me, it's a part of me but I look at my kid and go you're a teenager already. It's scary to think time is going by so fast and I want to be present for all of that."
Hilary wants to focus more on her son as well. "Honestly, I'm so pumped to be soccer mom and making lunches to pack to school and not being on anybody else's schedule for a minute." Hilary quit the music business and decided to continue acting. "I was making so much money for everybody, it was a huge business and I just couldn't do it anymore. I was so tired and there was no passion left." In 2015, Duff did release an album called Breathe In. Breathe Out in 2015 and Ed Sheeran did feature on the song but there has been no news about another album. Hilary hasn't been in much movies lately and is only in the one show so who knows what is next for her.
5

Carey Mulligan's Comeback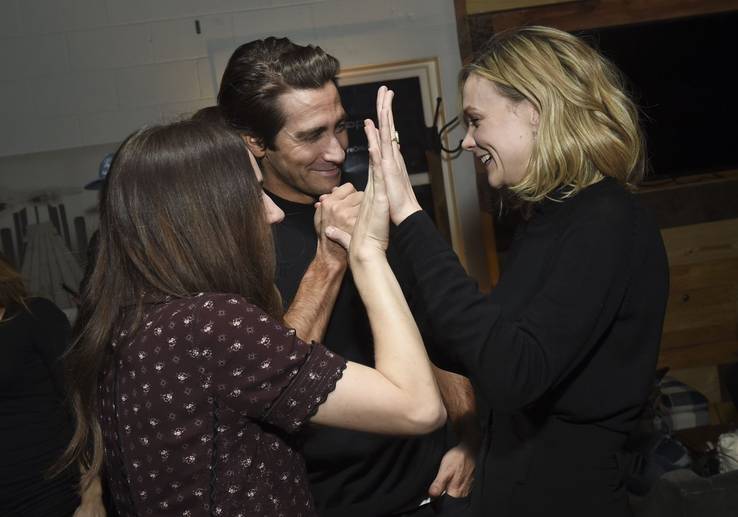 In the past, Carey had roles in Drive alongside Ryan Gosling and she was the lead female actress in The Great Gatsby and she took on the iconic role of Daisy. In 2015, Carey decided she would take a break because of marriage and having children.
"Yeah, definitely. But I don't think you can ever be worried about your career when it comes to stuff like that. You've got to have some perspective."
Carey also admits that she is shy, "I get incredibly nervous in front of the cameras and have to try really hard not to get distracted by them." Carey is also picky about her parts and that's why she isn't in so many movies. Before Great Gatsby Carey took a year-long break because she couldn't find a role that she liked. In 2015 and 2016, things were quiet for Carey since she had a son and was busy with her personal life but now Carey is ready again as she is in the BBC drama Collateral and Carey has the lead part. The show is set for release this year. Carey was fine with promo tours as it isn't too time-consuming. "We started press for Suffragette like three weeks after I gave birth to my daughter, so you just get back into it and it's fine, because it's not like filming, where you need to use your brain all the time. It's much more about kind of showing up."
4

Keira Knightly's Pirate Days Are Over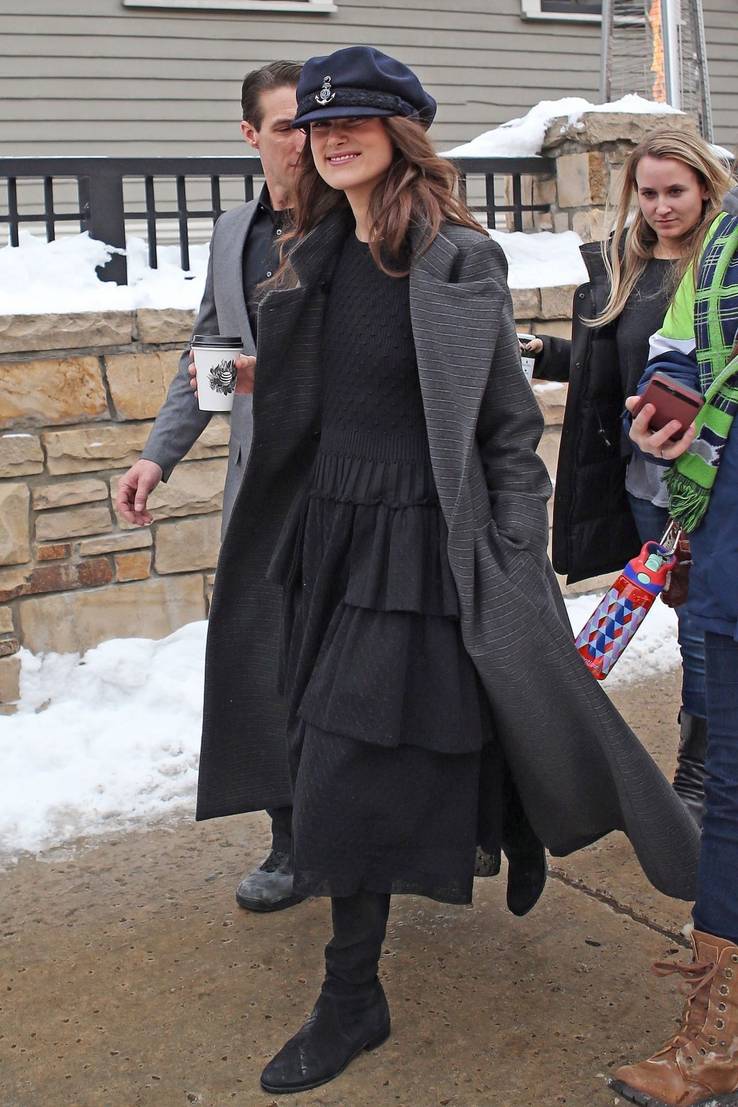 The Disney star most iconic role was Pirates of the Caribbean and she had other roles in indie films mainly but no one wants to work with her especially since the director of Begin Again had a lot to say about her. "Not that I didn't enjoy Begin Again, but Keira has an entourage that follow her everywhere so it's very hard to get any real work done." The director believes she's not ready,
"I don't want to rubbish Keira, but you know it's hard being a film actor and it requires a certain level of honesty and self-analysis that I don't think she's ready for yet and I certainly don't think she was ready for on that film."
There's a number of reasons why Keira isn't acting anymore and that's because of modelling and Knightley hates modern day movies. Knightley prefers period movies because of the way woman are portrayed and the last one she did is Collette. "I always find something distasteful in the way women are portrayed, whereas I've always found very inspiring characters offered to me in historical pieces." As Keira has specifics she turns a lot of movies down and prefers streaming services since Knightley believes they portray woman correctly. Keira has also been a Chanel girl since 2006 and models in their latest brands to promote it. Now that Keira has rules and is busy with other things when will she be returning to Hollywood?
3

Keanu Reeves Is John Wick Once Again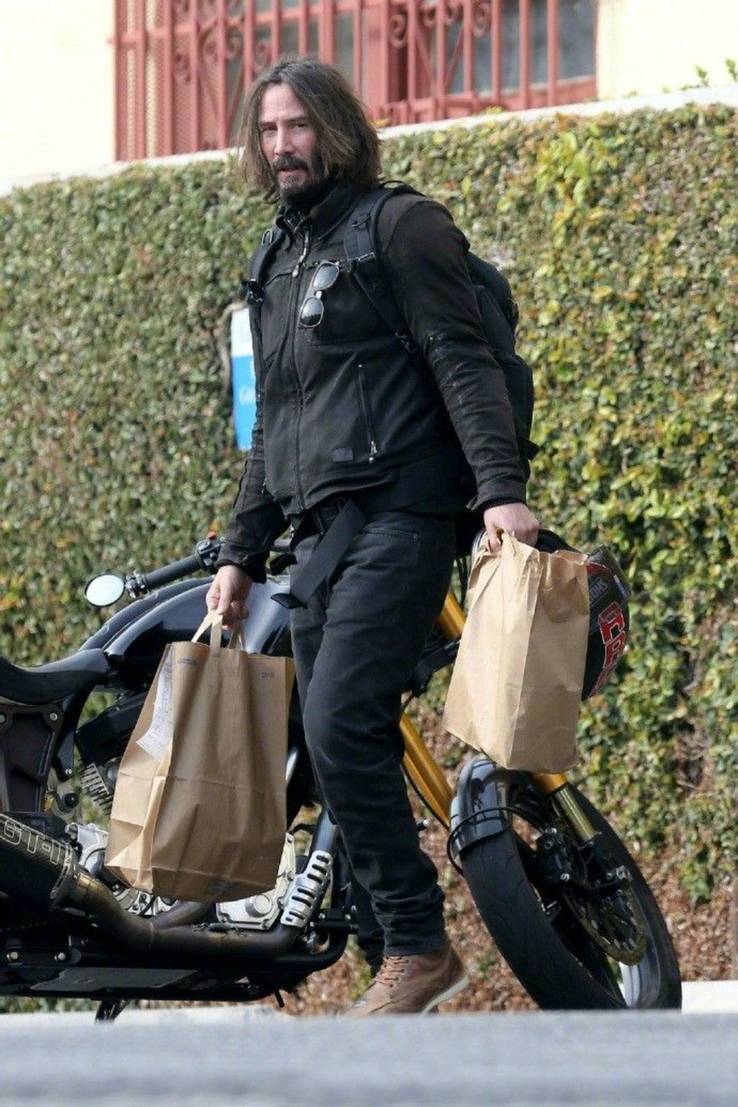 For a period of time, Keanu was making movies, but not blockbusters and he was in 2 Netflix films To The Bone and SPF-18 which were released in 2018. To The Bone was featured at Sundance and was praised because of the honest portrayal of an eating disorder. Keanu played the doctor and it was a role that Reeves normally doesn't do. In the '90s, Keanu had a bigger name in the industry because of his roles in Speed and The Matrix. In 2014 Reeves starred in the movie John Wick and he thinks that the role that brought him back to Hollywood.
"People keep asking if I'm back, and I haven't really had an answer. But, yeah, I'm thinking I'm back."
Last year Keanu returned to the role in John Wick: Chapter 2 which did even better than the first one. Chad Stahelski, director of both John Wick films only has nice things to say about the actor. "Whatever you say about his career, the up and downs, people like Keanu Reeves. They want him to do good." In 2019, John Wick: Chapter 3 will be released and filming started in March so Keanu is a busy man. Reeves is working with Alex Winter to develop a movie titled, Bill & Ted Face the Music and they even found a director. "We went out and found a director," says Winter. "Dean Parisot, who we love, did Galaxy Quest, which is a masterpiece." Although it's only in talks as nothing has been signed on yet.
2

Jennifer Love Hewitt Is Off The Grid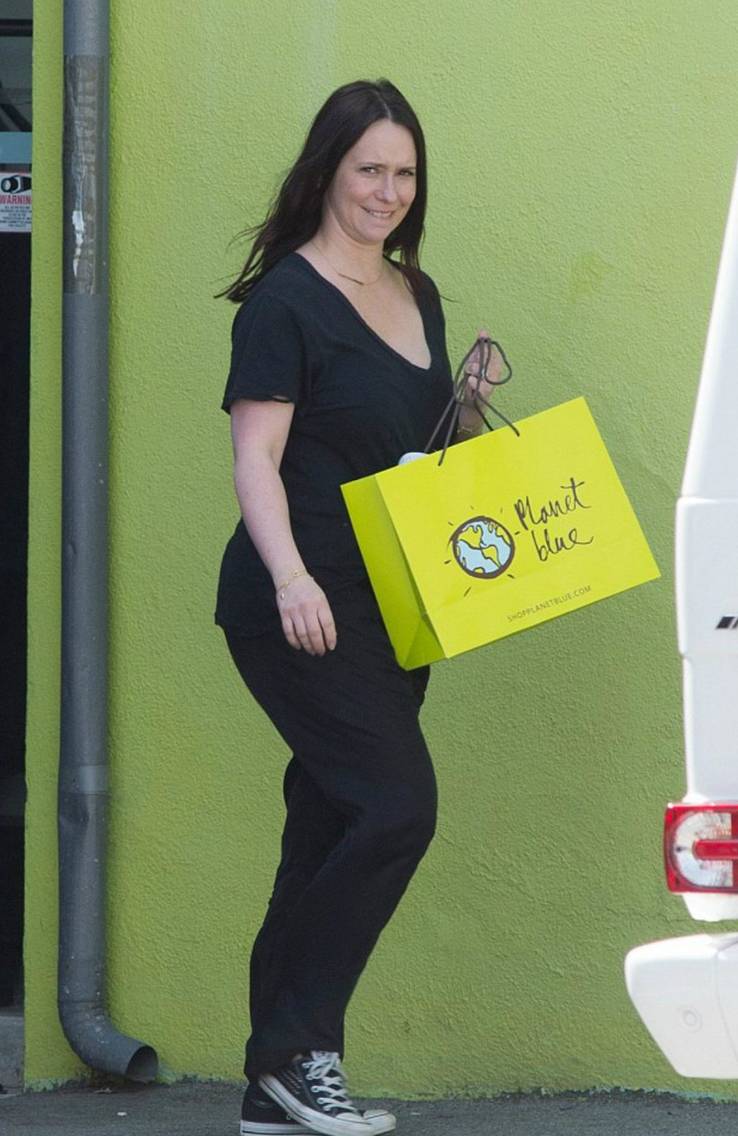 The actress was famous for her role in I Know What You Did Last Summer and she also had a tv show called Ghost Whisperer but then Jennifer hit a slump and was busy again in 2014 and 15 with Criminal Minds and she played a pregnant agent but after, that she has done nothing.
"I've been an actress for 25 years and have had to be hungry at times for my career, so being pregnant is completely freeing."
Jennifer made this statement as she loved the fact that she could eat all she wanted. In 2015, her baby was born who she named, Atticus. The actress is still on social media as she posts beauty advice and what she gets up to such as drinking coffee and watching Bachelor In Paradise. Hewitt is also an author and it seems Jennifer wants to focus on that more.
In 2010 Jen published a relationship and dating advice book called The Day I Shot Cupid and a ten-series comic book called Jennifer Love Hewitt's The Music Box. Hewitt is even referred to as being a C-Lister than an A-lister! Hewitt even had a go at the music career in the early 2000s and in 2009, Jennifer wanted to attempt it again and this time by going Country instead of Pop and her boyfriend, Jamie Kennedy praised her. "She's writing a country song, and I really want to make her a new demo for her music, because I think she should do singing again. She's so good."
1

Where Is Buffy?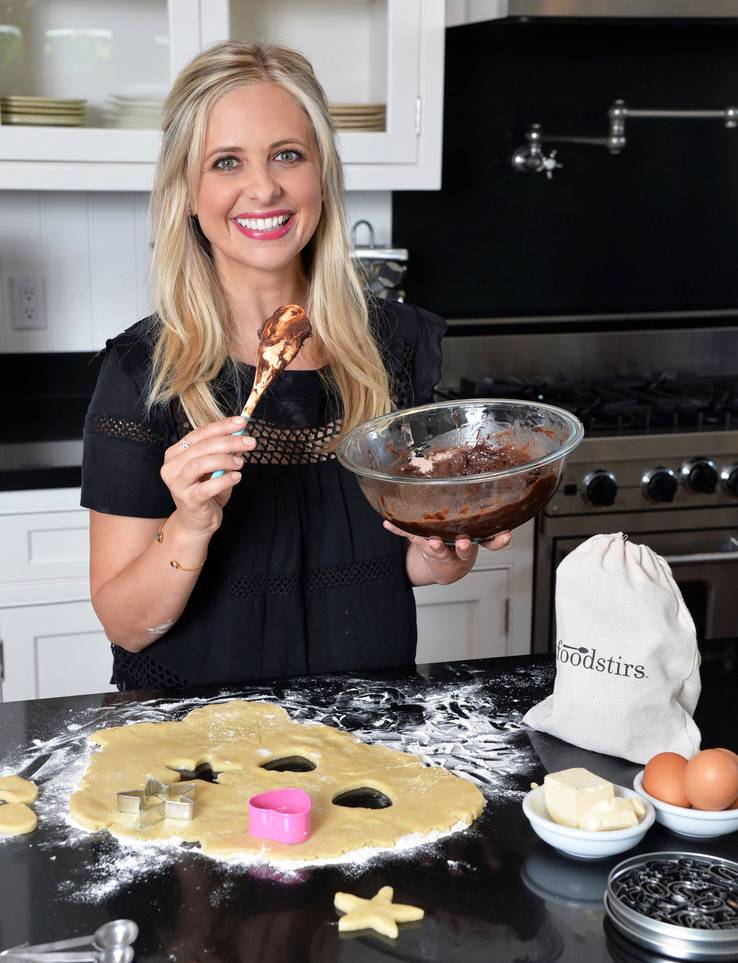 Sarah Michelle Gellar's career hit off with her role in Buffy The Vampire Slayer but now, the actress is focusing more on her family. "Being in the kitchen ― it's fine and gross motor skills. It's math. It's science. It's vocabulary." The actress doesn't want her kids to know about her acting career and wants to keep it hidden.
"I want to raise empathetic and kind and intelligent children, so that's where my focus is, not necessarily mommy's resume."
Gellar prefers a relaxing lifestyle now than Hollywood as Sarah spends her time reading and going on Target runs. "I'm not going to lie, Target is great," said Gellar. "I'm definitely one of those people who goes to Target for three things and walks out with 455 items." Okay, then Gellar gave up her fame for shopping at Target as well. Sarah has been off the screen for a decade and the only things she has done is voice acting in Robot Chicken. Sarah loves baking so much that she wrote a cookbook and that became her new project instead of acting. The book is called, Stirring Up Fun With Food and her children were her inspiration. "It's quality time we wouldn't get if I prepared meals while they watched TV in another room." The book was released last year April. Gellar is happy and it seems she may never return to Hollywood.
References: People.com, Hollywoodreporter.com, Huffingtonpost.com.au, E Online.com, EW.com, Express.co.uk, USA Today.com, The Gaurdian.com, Daily Mail.co.uk, Vogue.com.au, Daily Telegraph.com.au, Variety.com, The Wrap.com, Nylon.com, CNN.com, US Magazine.com, Telegraph.co.uk, Marie Claire.co.uk, Today.com, Vanityfair.com, W magazine.com, Inquistr.com, Hotbuzz.com, Indiewire.com, HollywoodLife.com, Elle.com, and IMDB.com.
Source: Read Full Article