There are millions of people out there who look to their favorite celebrities for inspiration. And in many instances, that is something that is perfectly reasonable to do as many of the most famous people in society, also happen to be pretty outstanding individuals. If you are looking towards Hollywood as having examples as to what true love looks like, you can also find plenty of examples. Many relationships have lasted decades under the spotlight of Hollywood and in several instances, the celebrities involved have also gone on to create beautiful families.
It's those types of relationships like the one people get to observe with Ryan Reynolds and Blake Lively or Justin Timberlake and Jessica Biel, that may also remind you as to what it looks like to treat your partner with love and respect. But sadly there are also many examples of famed Hollywood couples that come crashing down. Something that is all the more surprising to see when you have photos and quotes that make it seem like they are the happiest people in the entire world. But appearances can be deceiving, such as in the case of Channing Tatum and Jenna Dewan or Chris Pratt and Anna Faris.
In order to best show the love that the current couples, and couples of the past, have (and had) for one another, we've tracked down some of the best quotes that help explain why people thought these former relationships would last forever and why people are hoping that the current ones manage to stay strong.
24

Thought Would Last – Brad Pitt and Angelina Jolie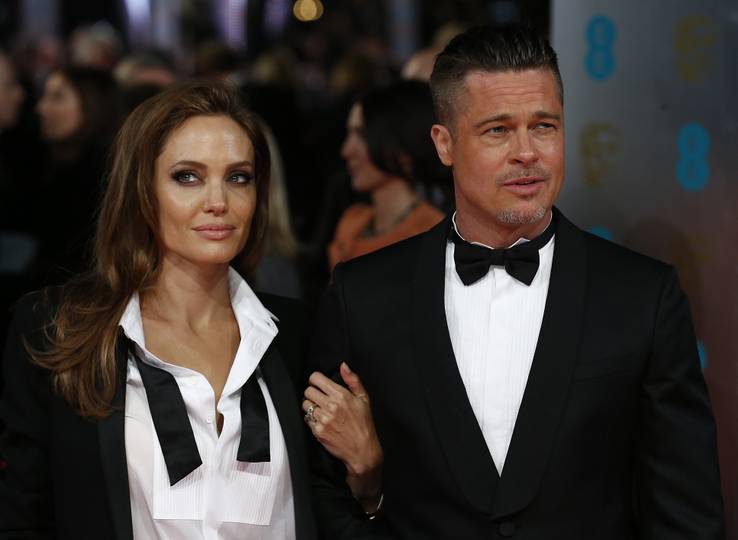 Angelina Jolie and Brad Pitt had many reasons as to why people thought they would stay together forever, including their amazing children. Something that Jolie once talked about, saying,
"The children certainly tie us together, but a relationship won't hold if it's only about the kids. You also must be really interested in each other and have a really, really wonderful, exciting time together." Jolie also once praised Pitt, saying
"I am very lucky with Brad. He is a real gentleman, but he is also a real man's man. He's got the wonderful balance of being an extraordinary, great, loving father, a very, very intelligent man and physically he's a real man." They separated in 2016 after being married two years.
(Source: EOnline, Wiki)
23

Thought Would Last – Chris Pratt and Anna Faris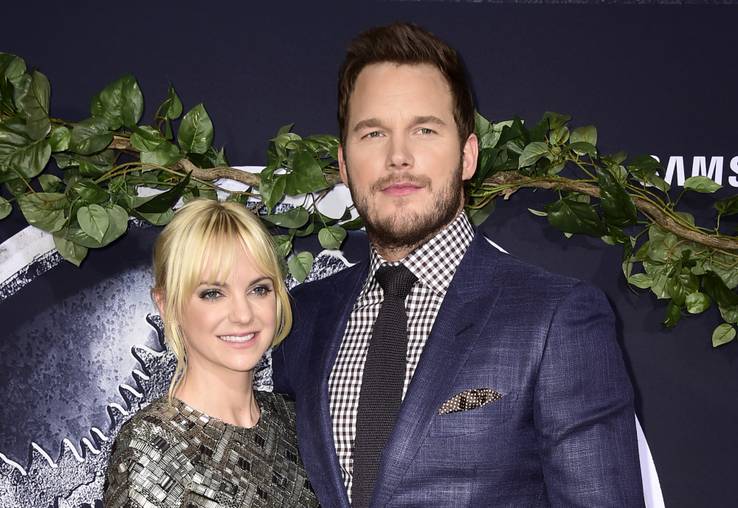 Chris Pratt and Anna Faris are two of the most talented stars in Hollywood and also have an adorable son together. The two were open about their praise for one another, including Pratt once saying,
"You've given me so much. You gave me the greatest star in the galaxy, my little boy. Without it, none of this means anything to me. With every challenge, we become more bonded."
Sadly the two ended up facing some insurmountable challenges and decided it was in their best interest, as well as in the best interest as their son Jack, to end things after being married for 8 years.
(Source: USMagazine, WDW)
22

Thought Would Last – John Cena and Nikki Bella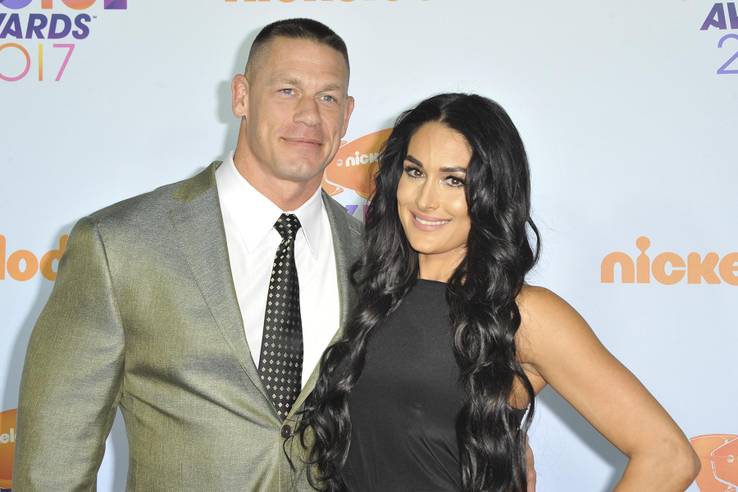 John Cena and Nikki Bella both felt on top of the moon after they got engaged, with John Cena commenting after their engagement party,
"Such a wonderful, meaningful, emotional day yesterday with the woman of my dreams and both of our families. I love you Nicole, you've made me realize the importance of togetherness."
But after John ended the engagement in April, only weeks before the wedding, you can imagine Nikki was left reeling. Though she did comment in July that she has hopes for the future,
"I do have hope for us. John right now is in China filming a movie. I hate to say perfect timing, but it's giving us this time in life to see what we really want for the future."
(Source: EOnline, EliteDaily)
21

Thought Would Last – Channing Tatum and Jenna Dewan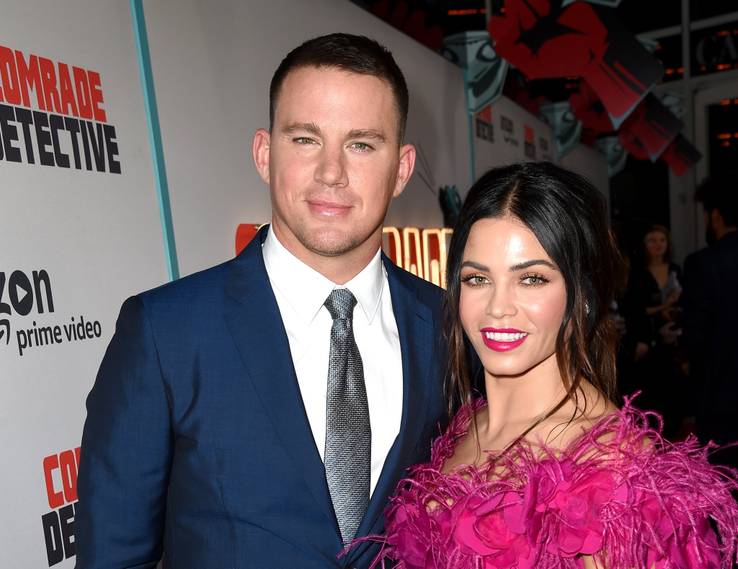 There are many good looking men in Hollywood, but if you had to use the phrase Hollywood Hunk to describe Channing Tatum you definitely wouldn't be too far off base. But his ex-wife, Jenna Dewan, has to appreciate from a distance after their divorce. Prior to separating Channing let the world know one of the techniques the couple used effectively,
"Jenna's and my thing is checking in with each other all the time, like 'On a scale from 1 to 10, how much do you love me right now?' And you gotta be honest, and you've got to want an honest answer"
I can imagine when things were going poorly that he didn't give her a very high number!
(Source: EOnline)
20

Thought Would Last – Chris Martin and Gwyneth Paltrow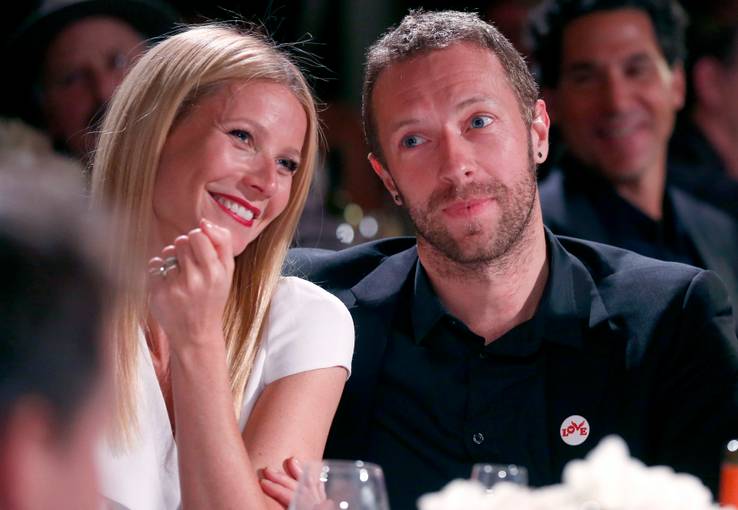 Chris Martin is no longer married to Gwyneth Paltrow but that doesn't mean he has completely moved on from the world of acting; as he is currently in a relationship with Dakota Johnson. Though nobody would blame Martin or Johnson if their relationship does not end up matching the length of Paltrow and Martin that lasted from 2002 until 2015. Martin once described their relationship in a past interview  saying,
"It is a big leap. What, from being a loser to going out with an Oscar winner? It's a giant leap. Let's face it, it's like winning the lottery. I was happy to make it."
Let's hope he feels the same way about dating Johnson.
(Source: EOnline, WDW)
19

Thought Would Last – Justin Theroux and Jennifer Aniston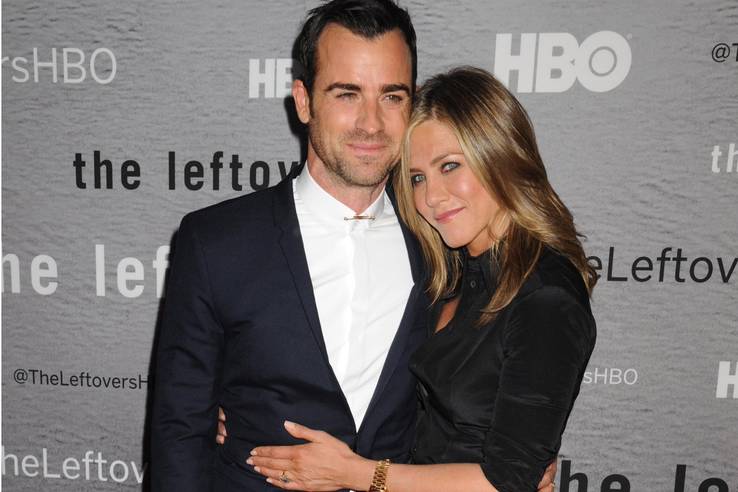 Jennifer Aniston knows that people were disappointed when her marriage ended with Brad Pitt. Which means that as a result of that, people were perhaps extra hoping that she and Justin Theroux would be able to stay married. Theroux once talked about their marriage, saying,
"Marriage makes the small things much smaller and the big things small. You have an ally. It's good to have someone have your back," as well as once praising Aniston in another interview saying
"We appreciate each other's sense of humor, we respect one another and we get along. I know it sounds simple but it's true."
(Source: People)
18

Thought Would Last – Lady Gaga and Taylor Kinney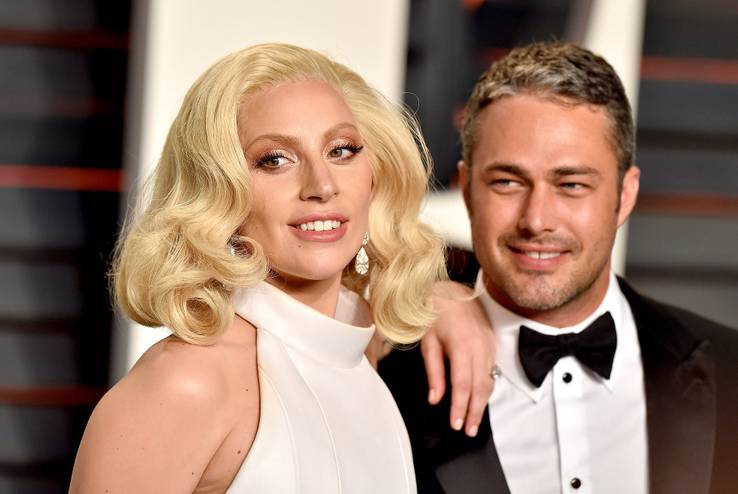 Lady Gaga is not only an amazing musician but also a great actress. Something that her former partner of several years, Taylor Kinney, surely would have been supportive of. When Gaga was once asked what it felt like to date Taylor, she stated,
"At the end of the day he's my best friend, and having your lover be your best friend — I mean, it's the best thing ever. It's the best thing I can say about it," as well as once praising Taylor saying,
"For me, the connection that I feel is so strong that it's so much stronger than physical. We're both very protective of our love . . . We treat each other with a lot of care and we're good to one another."
(Source: PopSugar)
17

Thought Would Last – Ben Affleck and Jennifer Garner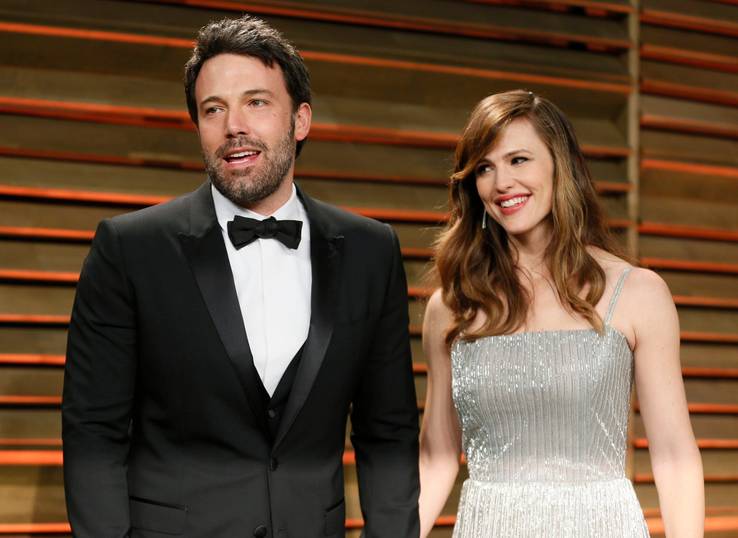 Ben Affleck has had a rough little stretch as of late that includes heading to rehab. Though during this he has still had the support of his, ex-wife, Jennifer Garner. Of whom he used to speak incredibly highly of, including at one point saying,
"I am madly in love. I have the best family. I really have come right to the place where I was supposed to be. I wish it would just stop now and I would be really happy just right here because I hate to say something like that. You got to knock wood."
Let's hope that Ben can work hard enough to get to a similar feeling about his current state in life.
(Source: Bustle)
16

Thought Would Last – Ryan Phillippe and Reese Witherspoon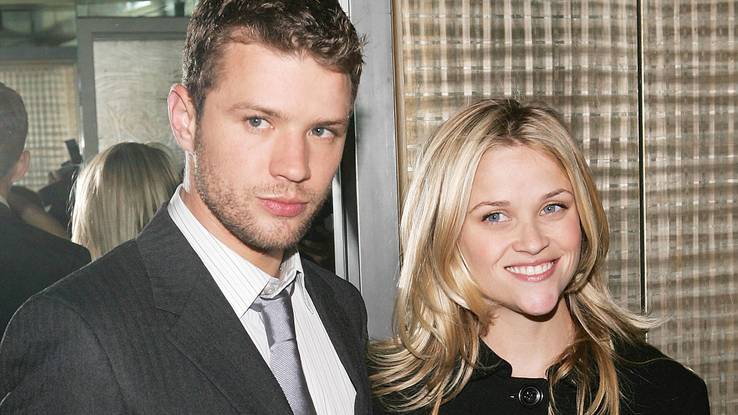 Reese Witherspoon is happily married, whereas her ex-husband, Ryan Phillippe is still living the single life. Which means that depending on how he is feeling, he may be the person that is wishing he was still married to Reese.
The two worked together on Cruel Intentions and were married in 1999, which was after 2 years of dating. Reese was 21 when the started dating and her young age was one of the factors that Ryan thought ended their marriage
"I think more of the problem was age. When we got together we were so young. I think it can create issues with two people in this industry because there's so much noise that goes along with it."
(Source: USMagazine)
15

Thought Would Last – Liev Schreiber and Naomi Watts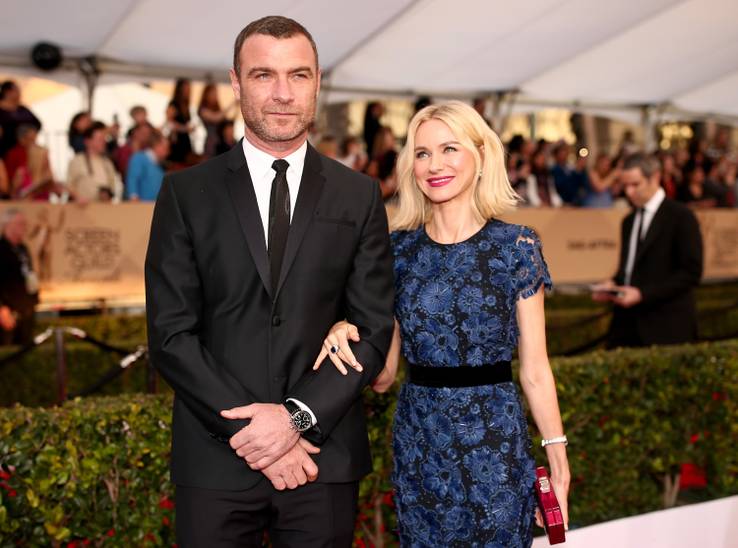 Liev Schreiber and Naomi Watts' busy schedule made them both have perhaps too much experience spending time apart from one another. Because while Liev once divulged,
"It's finding time for each other. That's the trick to any relationship, you know. Finding time to really be present for each other."
Their relationship is sadly no longer going on, as they ended their relationship after 11 years together. When talking about the split, Liev mentioned the importance of staying strong for their two children,
"It's always hard, you know? You build a life with someone and things change. And I think the way that we've looked at it is that we'll always be partners with these kids."
(Source: HuffingtonPost, People)
14

Thought Would Last – Julie Bowen and Scott Phillips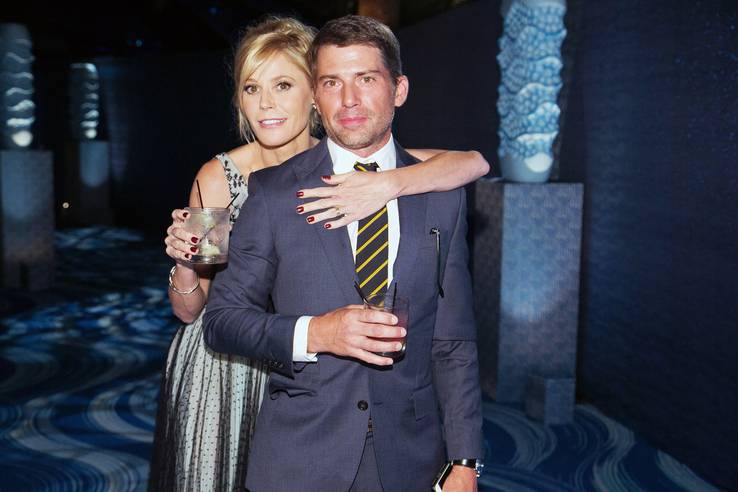 Julie Bowen is one of the most beloved wives on television with her role on Modern Family. Off the screen, Bowen was married to Scott Phillips with whom she has three children with. The two were married for 13 years but announced in 2018 that they were going to be separating.
While not much is known about their decision, it was reported that they felt as if they were "living separate lives", perhaps indicating the impact of Bowen's career. Though I'm sure Phillips was also a huge source of support for Bowen as her career has advanced since appearing on the popular sitcom.
(Source: EOnline)
13

Thought Would Last – Eric Dane and Rebecca Gayheart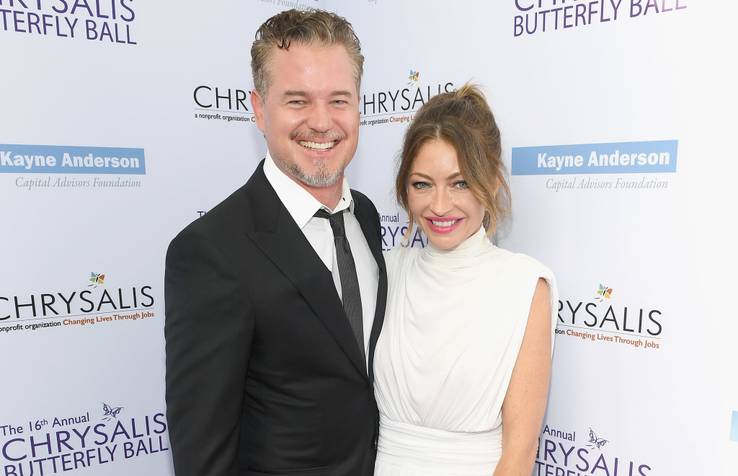 Eric may be known by his nickname McSteamy on Grey's Anatomy but in real life, he could also accurately have called himself McSingle! Eric Dane and Rebecca Gayheart announced their divorce back in February. They had been together for 14 years, though the decision has reportedly already had a positive impact on their two daughters aged 7 and 6.
"There is so much power in staying calm when everything around you is blowing up. Not easy to do but worth the effort. The best part..my kids are calmer and have less anxiety when I stay calm and grounded. Working on my super powers!," said Rebecca on Instagram.
(Source: EOnline)
12

Hope Never Do – Alex Rodriguez and Jennifer Lopez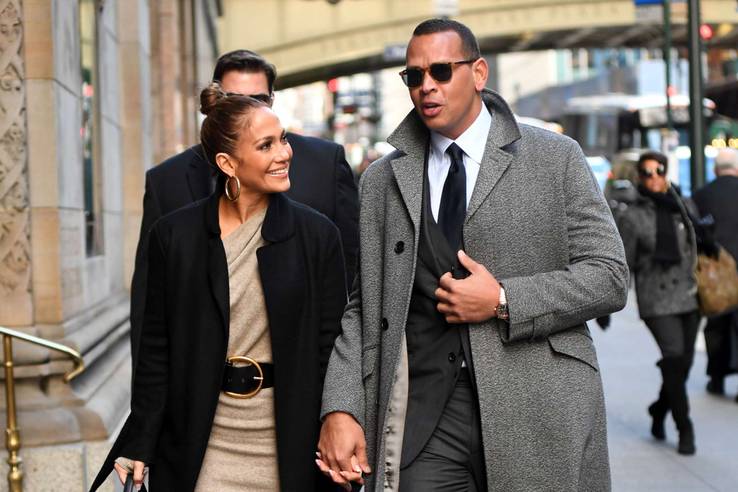 Jennifer Lopez and Alex Rodriguez know that one of the most important things about having a successful relationship is that you meet the person at the right time in your life. When talking about the strength of their relationship, Lopez admitted that there was never a better time for her to have considered starting a relationship with someone like Rodriguez than right now,
"I think maybe if we would have met in our twenties, maybe not so much…. we were both… we're too crazy. But now at this point in our lives where we both have kids, we both have accomplished certain things in our careers and we're kinda in that second act of our lives, we really complement each other."
(Source: People)
11

Hope Never Do – Ryan Reynolds and Blake Lively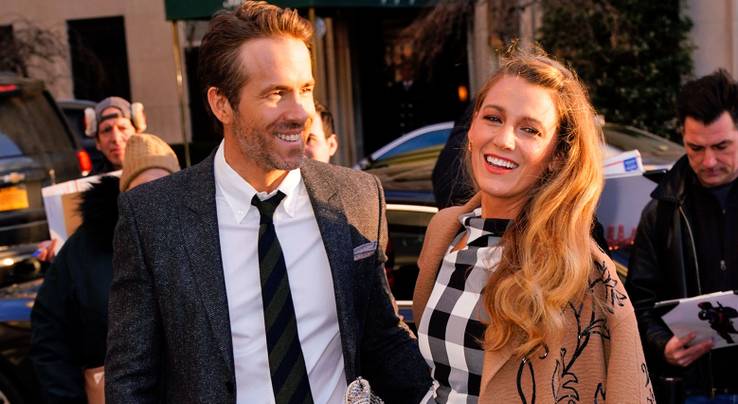 Ryan Reynolds and Blake Lively first met on the disaster that was the Green Lantern movie. But I'm sure neither of them has any regrets about deciding to pick that movie, even if it's probably not a leap to say that it did not live up to many people's expectations. One of the cutest things about Ryan and Blake is their two children, both of whom made Ryan fall even deeper in love with Blake,
"I'm not one for vomiting declarations of sentiment out across the airwaves, but when we had that baby, I fell more in love with my wife than I'd ever been in my entire life. I couldn't even believe it."
(Source: Cosmopolitan)
10

Hope Never Do – John Legend and Chrissy Teigen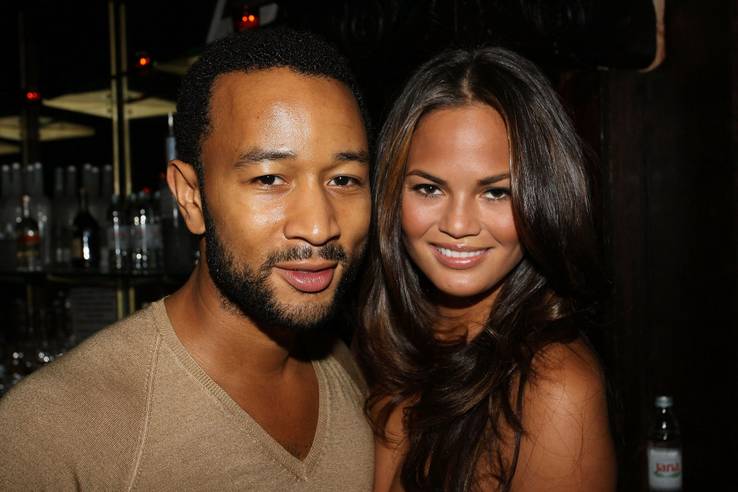 You don't have to be a fan of John Legend's music to have an appreciation for the amazing relationship he that has with his wife Chrissy Teigen. Who, to her credit, is also an incredibly successful model. While their careers must surely keep them busy, John always makes sure to remember what matters the most to him in his life,
"We support each other in everything that we do. I love seeing her succeed at the things she loves to do and she loves seeing me succeed at things that I love to do. That's the way you should be with your partner."
(Source: Brides)
9

Hope Never Do – Joe Jonas and Sophie Turner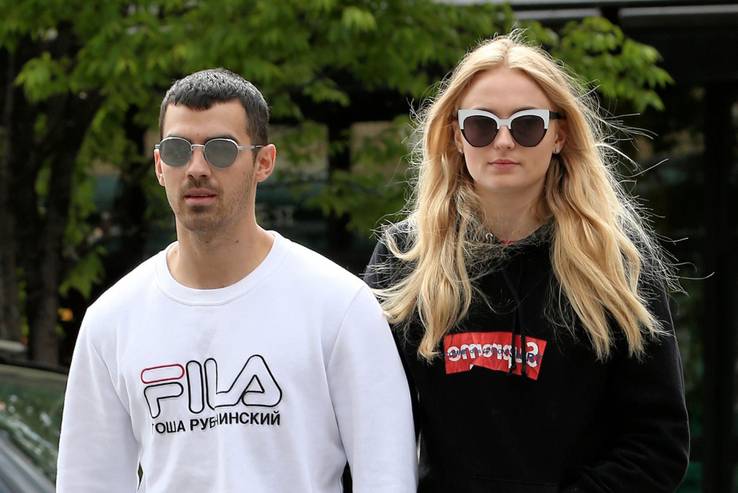 Sophie Turner knows that dating as a celebrity is no easy feat, which is part of why dating (and now being engaged) to another celebrity in Joe Jonas was a big draw,
"I found it easier to date someone who understands the industry or is in that world. You realize that you're not going to see each other all the time. And you don't feel like a jerk when you're like, 'My publicist says I can't do this…"
I'm sure the amount of attention the two receive is only going to increase as people become more excited for the last season of Game of Thrones to air. Though Turner may also just be excited to hopefully hear less cheesy Game of Thrones jokes.
(Source: Apopalypse)
8

Hope Never Do – Matthew Koma and Hilary Duff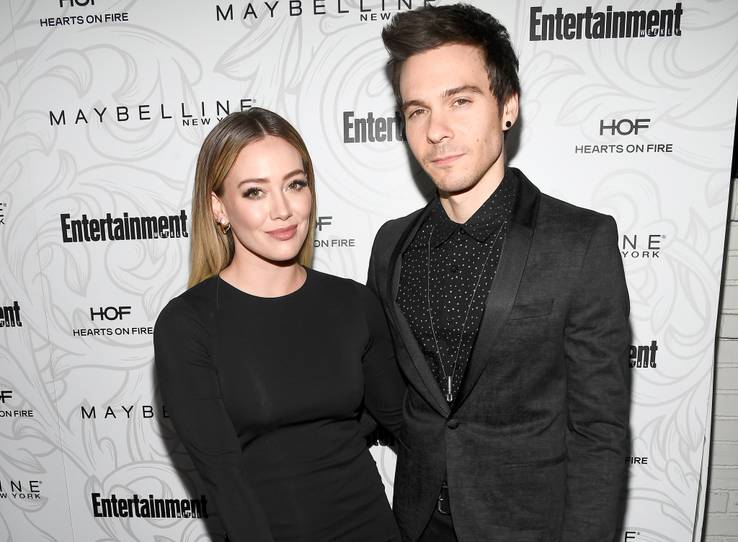 Hilary Duff and Matthew Koma's relationship has not always been smooth, having broken up twice in the past. But the two are back together now and stronger than ever, with Duff expecting a child in the very near future with Matthew. Thankfully for Duff, one of the people who has been open about the amount of support that they have shown for their relationship, also just happens to be one of the most important people in her life, her mom
"My mom was at Matt's birthday and she was like, 'I just love him. I love him so much. He's the best.' I'm like, 'I'm here. I exist, you know? You're always on my side!'"
(Source: EOnline)
7

Hope Never Do – Nick Jonas and Priyanka Chopra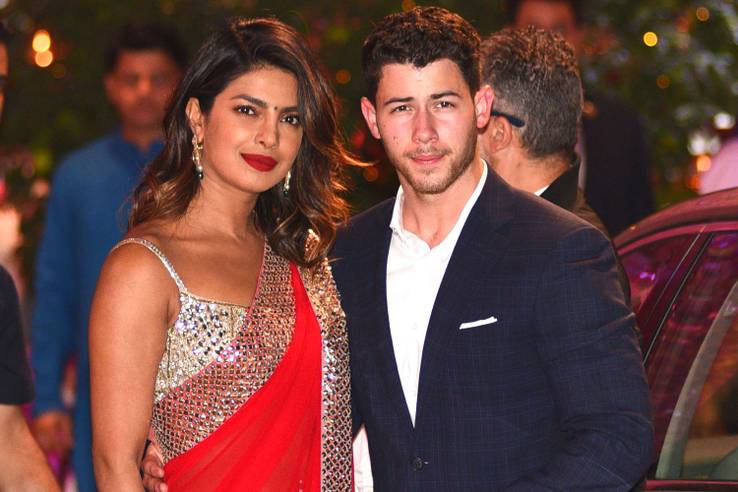 Priyanka Chopra has been very upfront in the past about the fact that she wanted to find someone to marry and start a family, saying,
"Marriage and kids are a big goal for me. I'm a big believer in the institution of marriage and in the family, and in kids, I want to have a lot of them, if God allows. The only problem is, I don't know who I'll do it with."
And it definitely seems like she knew she had picked a winner when it came to her relationship with Nick Jonas. The two got engaged after only two months of dating.
(Source: EliteDaily, WDW)
6

Hope Never Do – Justin Bieber and Hailey Baldwin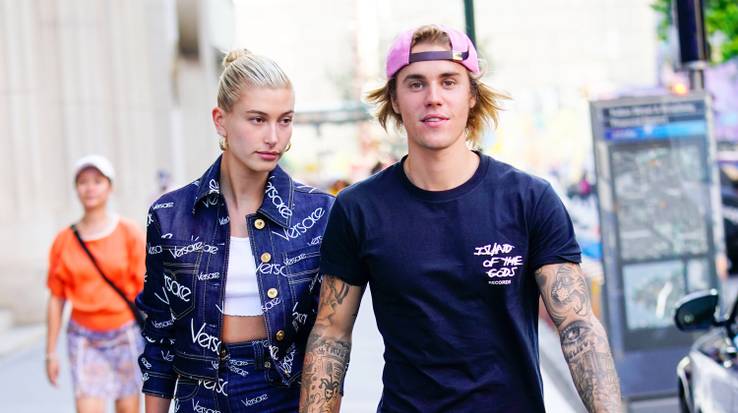 Justin Bieber has definitely had a fair share of experience in the world of dating, but when he was talking to GQ in 2016, he indicated that things may get serious with his now fiancee, Hailey Baldwin,
"What if Hailey ends up being the girl I'm gonna marry, right? If I rush into anything, if I damage her, then it's always gonna be damaged. It's really hard to fix wounds like that. It's so hard. I just don't want to hurt her."
I'm sure that attitude was a big reason as to why Hailey has fallen in love with Justin.
(Source: EliteDaily)
5

Hope Never Do – Kit Harington and Rose Leslie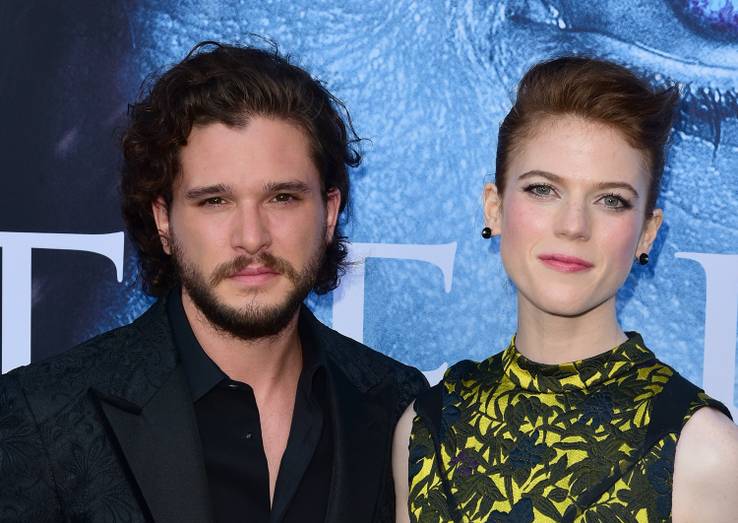 There are many different reasons as to why someone would be a fan of a television show. But one of the biggest draws for many people is the potential relationships that they see develop on the screen. And while Kit Harington's bed (or well, cave) is no longer being occupied by Rose Leslie on Game of Thrones, their throne at home is a different story, as the two are married. They're very low key about their relationship, with Harington once explaining why saying,
"It's as much her relationship as it is mine and I can't speak for both of us. But yeah, we are very, very happy. So that's what I'll say about that."
(Source: PopSugar)
4

Hope Never Do – Justin Timberlake and Jessica Biel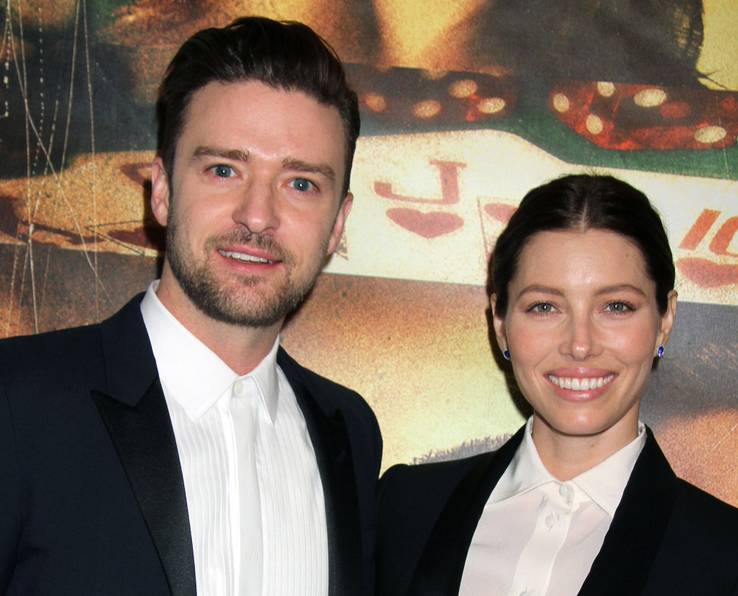 Justin Timberlake is one of the most talented musicians in the industry and Jessica Biel recently proved with The Sinner, she can still very much bring it. But they both know the most important thing is their relationship. They recently celebrated 5 years together which Timberlake took to Instagram to celebrate,
"I became the luckiest man in the world when I exchanged vows with my best friend. This song was our first dance. To my beautiful @jessicabiel You have taught me so much about what a true love means. I can't put into words what these last five years have meant to me, so… "Listen to the melody 'cause my love is in there hiding…"
(Source: People)
3

Hope Never Do – Cole Sprouse and Lili Reinhart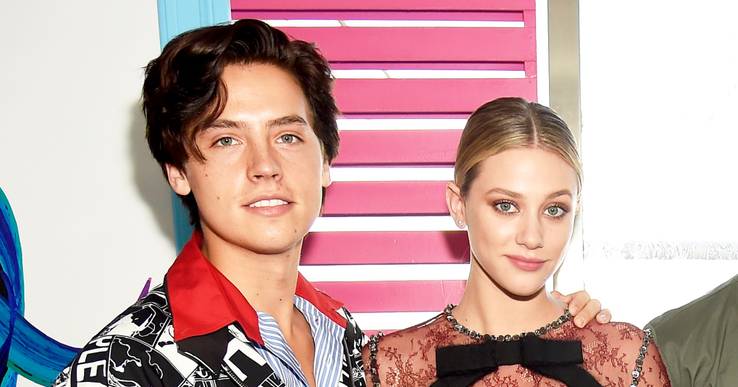 It may be pretty surprising if by the time Riverdale comes to an end if Betty and Jughead don't have at least one stretch of time in which they are no longer in a relationship. Because let's just be honest that's a pretty standard thing to happen in a teenage drama like Riverdale. But while that is in the control of the writers, in real life, the love story of Cole Sprouse and Lili Reinhart that is reportedly been developing in real life is completely in their hands. And while it may be fun to play lovers both on and off the screen, I'm sure they'd also get a kick out of playing scorned lovers on the show.
(Source: WDW)
2

Hope Never Do – Liam Hemsworth and Miley Cyrus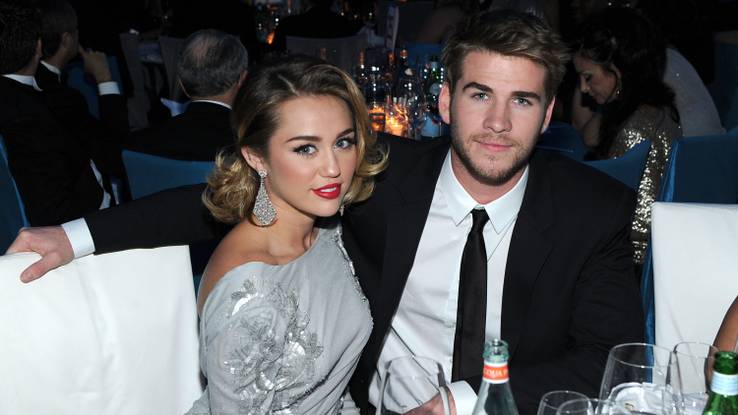 Miley Cyrus definitely had some moments where it seemed like she wasn't thinking about one day being married. But it's easy to see from a distance that Miley is in the best place of her life and that also happens to be in the arms of her partner Liam Hemsworth. Who I'm sure continues to be as supportive as Miley once said he was,
"All you want is for one person to say, 'You did a really good job today,' or 'You look really beautiful,' or 'I was really moved by that,' You just want one person to make you feel good about something you're doing. Liam has been a big part of that."
(Source: Apopalypse)
1

Hope Never Do – John Krasinski and Emily Blunt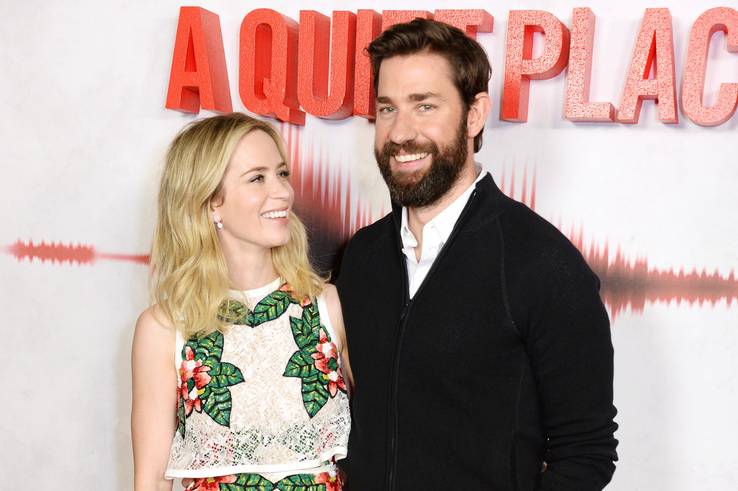 John Krasinski was part of one of the most iconic love stories in television's history as Jim Halpert on The Office and Jenna Fischer who played Pamela Beesley. But his love story with wife, Emily Blunt, that includes two adorable children may be even more inspiring.
"I think she's hilarious, extremely talented, and I'm definitely her number-one fan," said Krasinski when talking about his wife. The two were amazing together in A Quiet Place, but Krasinkski is also surely on the edge of his seat in anticipation of Blunt's take on the iconic character Mary Poppins which will be released this upcoming December with Mary Poppins Returns.
(Source: People)
Source: Read Full Article