Carrie Underwood is one of the most well-known country singers in the world. She first gained fame for winning the fourth season of American Idol in 2005, and has since released multiple albums, which feature popular singles like "Before He Cheats," "Jesus Take the Wheel," and most recently "Cry Pretty." The singer has earned countless awards for her work, including 7 Grammy Awards, 14 ACM Awards, 12 AMAs, and 10 Billboard Music Awards.
Aside from her impressive singing career, the public has also been equally curious in Carrie's personal life. The singer began dating NHL Player Mike Fisher in 2008 after meeting at one of her concerts, and were engaged the following year. The couple wed in 2010 in front of 250 people. In 2015, the couple welcomed their first child, son Isaiah Michael Fisher.
In the past few years, there has been a ton of speculation over whether Carrie and her husband would have any more children, especially after she gave an interview where she said she felt she missed the chance to expand her family. But, nonetheless, just this August the celebrity announced she is indeed expecting baby #2. Read on to discover the ways Carrie is preparing to become a mom of two kids under three, and the ways she's already been parenting her son.
24

Preparing For #2: She's Bringing The Baby On Tour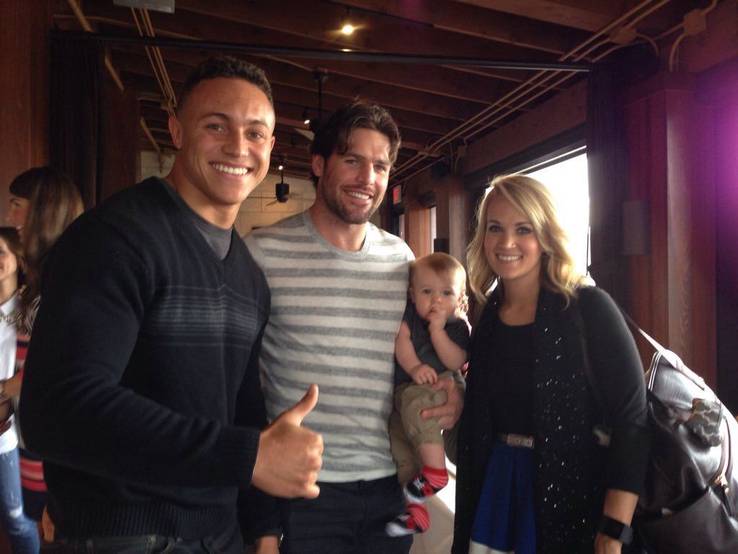 When Carrie announced she was pregnant earlier this month, many fans wondered what this would mean for her upcoming 2019 tour. But have no fear- Carrie has assured fans the tour is still on, and the baby is just coming on the road with her.
"When Carrie goes on her tour next year after she has the baby, Mike is already planning to support her on the road," a source told Hollywood Life about the singer's husband, who recently retired from the NHL. "He will be going with her and bringing the kids. It'll be the whole family hitting the road."
23

Parenting #1: She Works Out With Him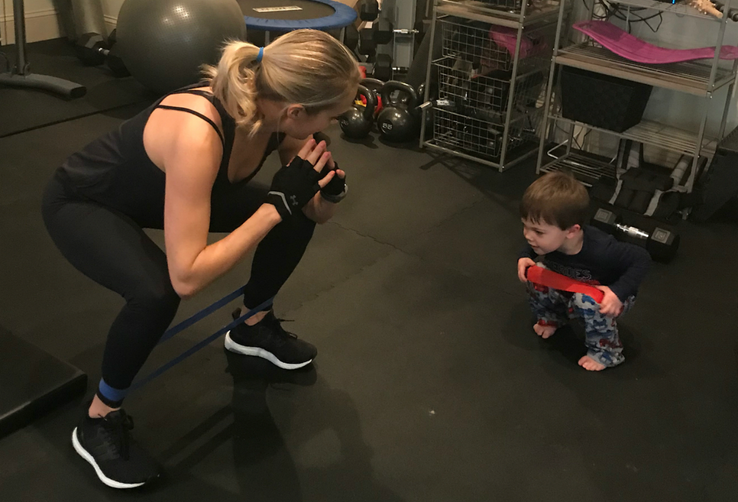 We doubt Carrie has a lot of time in between her musical career and taking care of her son to workout. So that's probably why she's found a way to include Isaiah in her workouts.
Carrie has made headlines multiple times in the past few years for the creative ways she gets her son involved in her exercising. Just this past March, for instance, Carrie shared an adorable video of her and her son doing matching Yoga poses, Hollywood Life reports.
"My workout buddy…mama's in @caliabycarrie and the big man is in his fire truck PJs…whatever works! #StayThePath PS, please excuse my yoga form…I don't do much yoga, but like to stretch," she captioned the video.
22

Preparing for #2: She's Not Stressed About Her Post-Baby Body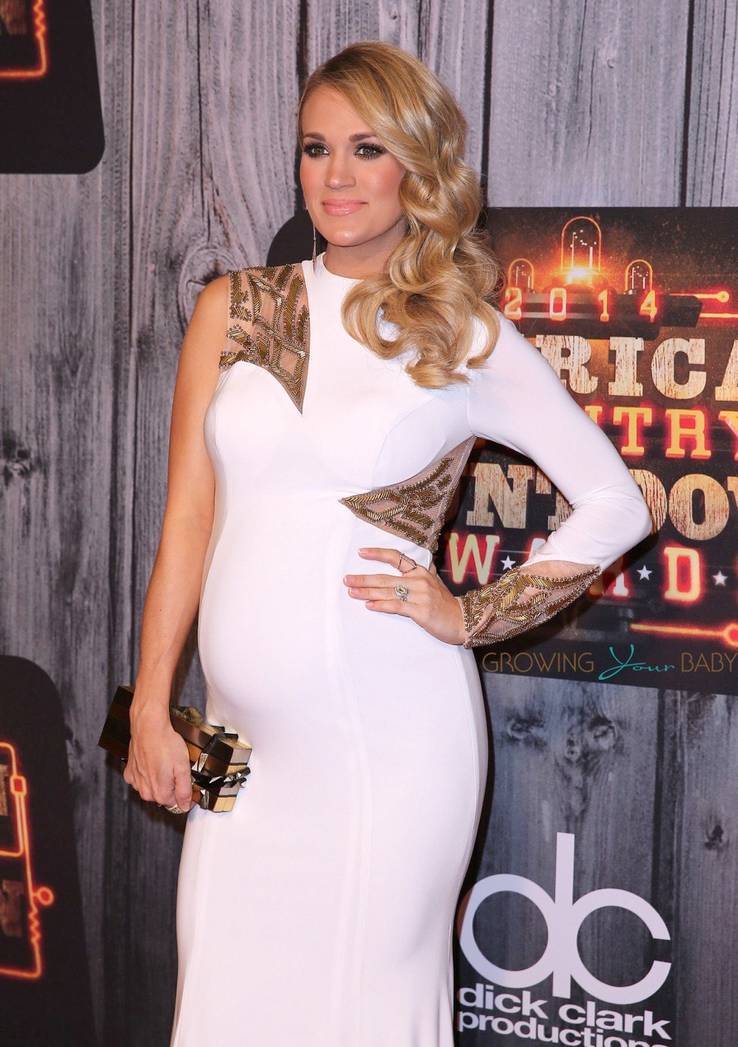 Carrie is absolutely gorgeous! But, given her celebrity status, we're sure there's a lot of pressure for her to go back to her pre-baby size after giving birth. That's why its refreshing to hear the singer say she's not too stressed about getting her old body back.
"At the end of the day, it's all about how you feel. It's about being healthy and being healthy for your family," she told TODAY in 2016, Romper reports. "It's easy to say, 'Who cares about what other people think?' But it's about you and your little one. That's it. That's all that matters."
21

Parenting #1: Her Tour Bus Was Made With Her Son In Mind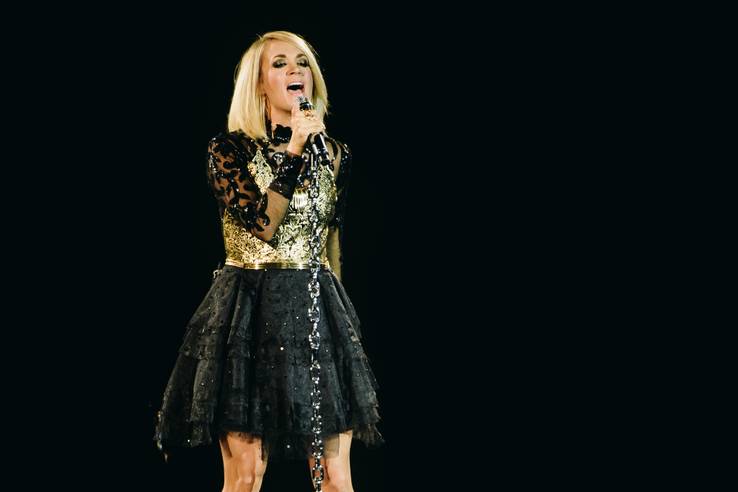 Given that Carrie has been taking Isaiah on tour since he was a baby, it was no surprise when she admitted her tour bus is specifically outfitted for him (and baby 2, of course!).
"My bus is outfitted for him — he has a crib in the back, and everything is safe there," Carrie told PEOPLE Magazine in September 2016, when Isaiah was only 18-months old. "That's a whole other thing — when you're in a hotel, they probably wonder why I put the big plant in the closet. It's because he'll grab it."
Hopefully touring with baby #2 goes as smoothly!
20

Preparing For #2: They've Agreed To Split Diaper Duty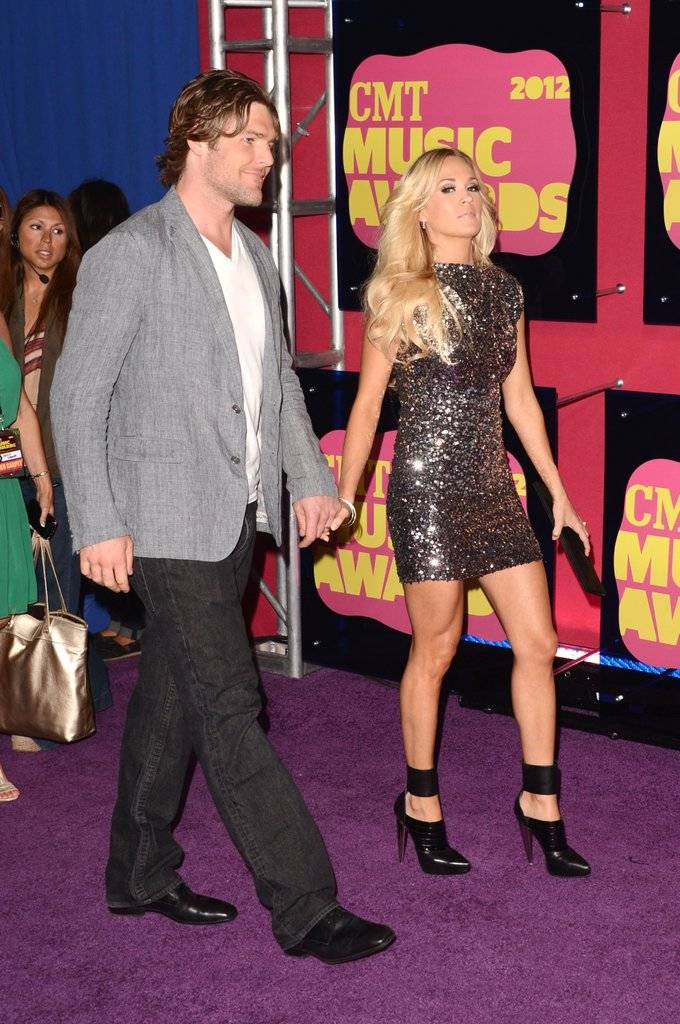 Many parents complain that only one of them does the bulk of diaper changing. While that may have been true after her first pregnancy, sources say that Carrie's husband is stepping up his game when it comes to baby #2. They've agreed to split diaper duty evenly!
"Mike's a super hands on dad as it is, but now that he's retired from playing pro-hockey, he's able to give even more," a source told Hollywood Life. "He's such a good dad too," they continued. "He has no problems changing diapers or getting up in the middle of the night."
We're sure Carrie is appreciating how hands-on her hubby is being!
19

Parenting #1: They Bring Him To Mom & Dad's Work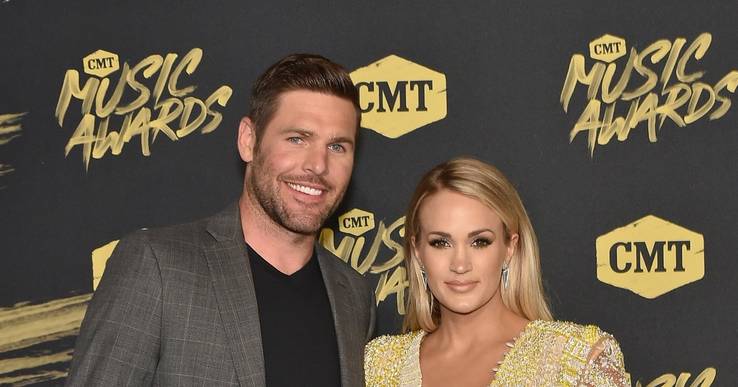 Carrie and her NHL-playing husband have some pretty exciting jobs, so it's no surprise that their son has already been involved in their work, by bringing him to hockey games and concerts.
Back in April, Carrie made headlines when she brought 3-year old Isaiah to one of her husband's hockey games, where she even sang the national anthem, Hollywood Life reports!
She shared a short video of her son reacting to her signing on Instagram, captioning it, "As a child, I wanted nothing more than to make my parents proud of me…and now, as a mother, I want to make my child proud."
18

Preparing for #2: She's Volunteered With Kids For Years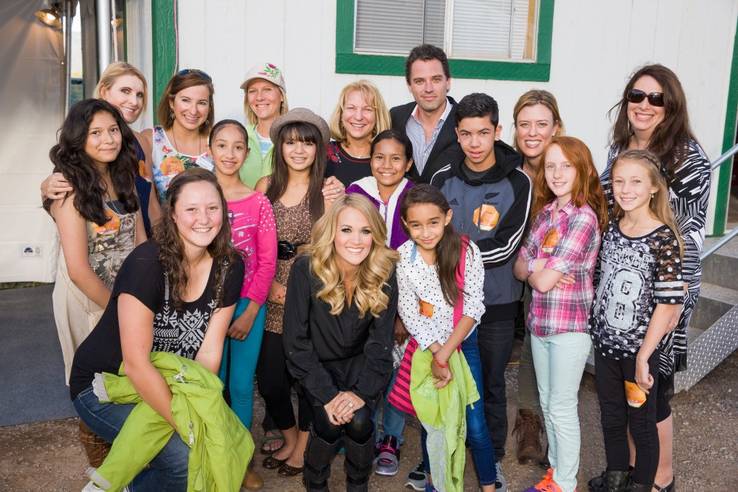 Carrie has had tons of experience working with kids- so handling baby #2 should be a breeze for her!
Last September, she told Redbook Magazine that she wasn't sure if more kids were in the cards for her, but she was getting her fill by working with organizations that help children. "I'm 35, so we may have missed our chance to have a big family," she said, PEOPLE Magazine reports. "We always talk about adoption and about doing it when our child or children are a little older."
"In the meantime, we're lucky to be a part of organizations that help kids, because our focus right now in our lives is helping as many kids as possible," Carrie continued.
Featured Today
25 Celebs Who Are Surprisingly Generous With Their Fans

13 Times Kylie Outshined Kim (And 7 Moments Kim Proved She's Still THE Social Media Queen)

20 Disney Child Actors Who Actually Became Moms (And Took A Career Break)

17

Parenting #1: He Gets Equal Time With Mom & Dad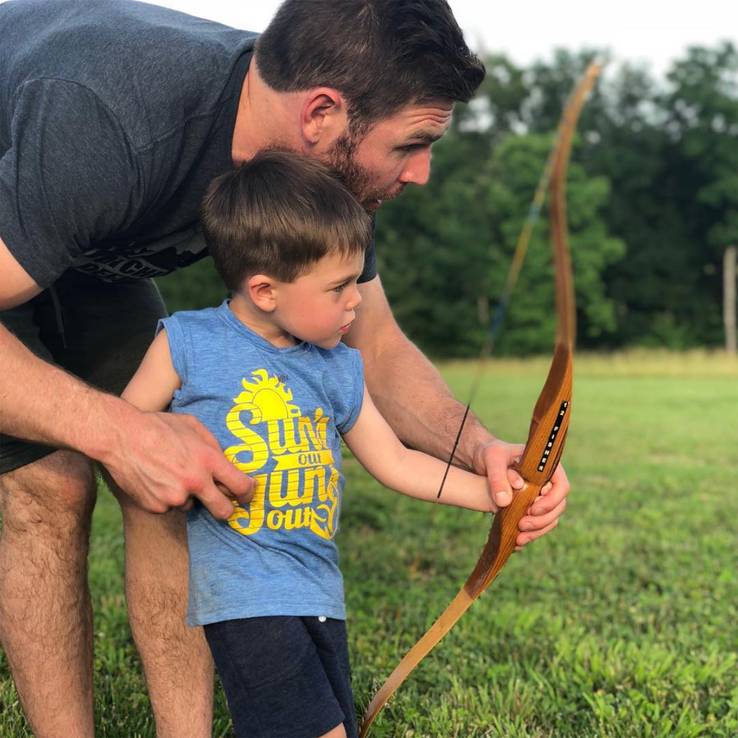 Back when Carrie's husband Mike was still playing for the NHL, she admitted it was difficult making sure their son spent equal time with them, since they'd often both be traveling for work at the same time. However, Carrie says they made it a priority for Isaiah to spend time with both his parents, despite their scheduling conflicts.
"We FaceTime almost every day so [Mike] can have a little interaction with Isaiah," she told PEOPLE Magazine in 2016. "He comes out sometimes. I look for times when his schedule has him playing at home, and we might send Isaiah home to be with him so he can have some time with him."
16

Preparing for #2: She's Being Realistic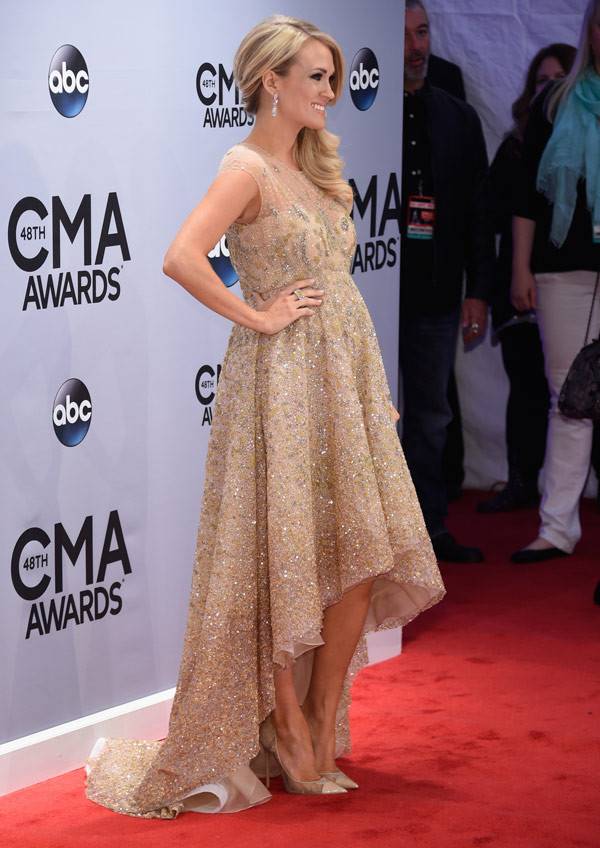 Many fans have applauded Carrie's realistic and open attitude towards welcoming baby #2. The celeb hasn't been afraid to comment on how her age (she's already 35) and demanding work schedule will make it all the more difficult to take care of two kids under 5.
"It's going to be a different ball game, for sure," Carrie told The Tennessean this month, Entertainment Tonight reports. "My brain, I'm such a planner. I want to know how it's all going to go. But no matter who you are, you make it happen, you make it work, you get your team behind you."
15

Parenting #1: She's Honest About Having Mom Guilt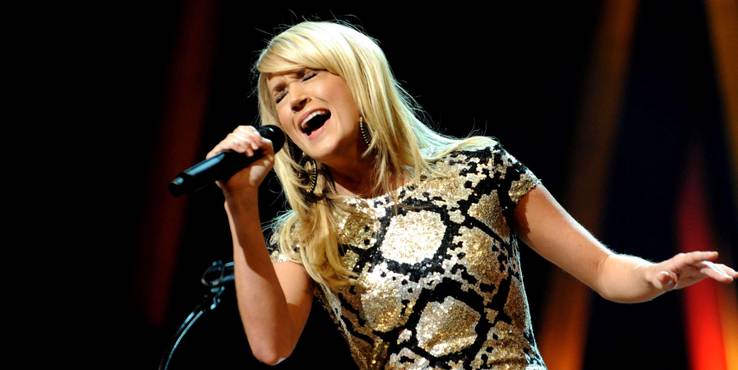 Many parents struggle with guilt if they have to sacrifice spending time with their children for their career, and Carrie is no stranger to that. Despite taking her son on tour with her every chance she gets, she says she still struggles with Mom Guilt.
"You feel guilty about every single thing, every decision you make, everything you do," she told PEOPLE Magazine about the struggles of being a mom in 2016, Romper reports. "It's hard. My supply is nil. We have to supplement with formula. I'm doing the best that I can, you know?"
Hopefully, she's not being too hard on herself!
14

Preparing for #2: She's Prepping Isaiah To Be A Big Brother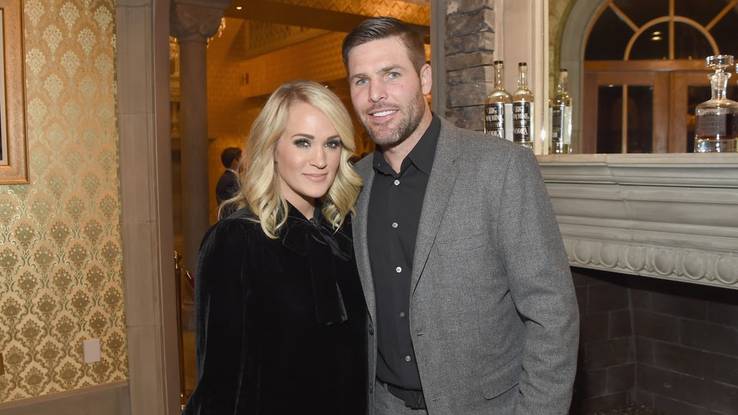 Many parents don't take any steps to help their older children adjust to being a big sibling, which can make for a difficult adjustment period when the newborn is here. But it sounds like Carrie has already talked to 3-year old Isaiah about becoming a big brother, and she's confident he's going to be amazing at it.
"I think he'll be a really good big brother," she told The Tennessean, Entertainment Tonight reports. "I think he'll be helpful." A source also told ET: "Mike is thrilled because he desperately wanted another baby, and their son Isaiah even talks about a baby brother or sister, so the whole family is in celebration mode."
13

Parenting #1: She Wants Him To Be Happy, No Matter What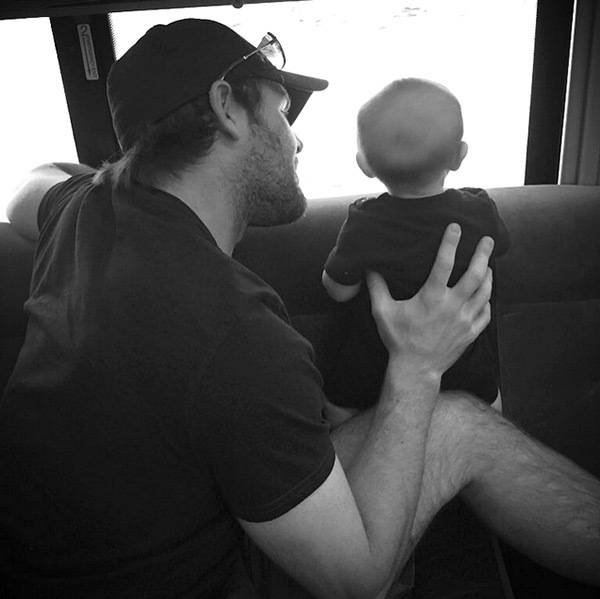 One of the best things a parent can be is supportive in whatever their child wants to do or whoever they want to be. On more than one occasion, Carrie has admitted her only goal in raising her child is to make sure he's happy.
"We're ready to support him in whatever it is that he wants to do and be whoever he wants to become, but I just want him to be happy," Carrie told PEOPLE Magazine back in 2017, Romper reports. "I want him to say 'I had good parents, I had a good childhood.' And I just want him to do good things in the world."
12

Preparing for #2: She Announced Things On Her Own Terms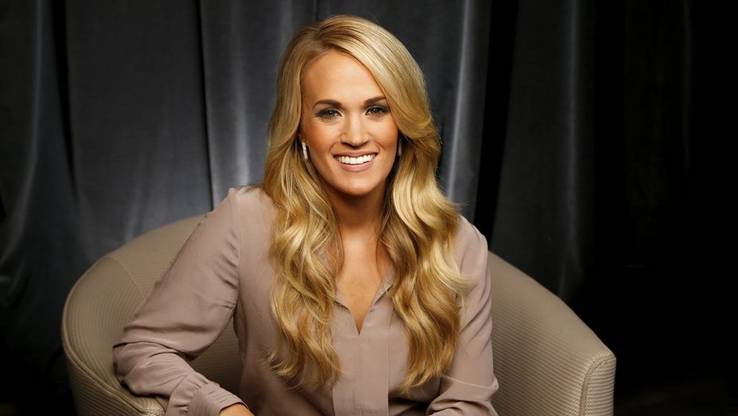 Carrie was facing a ton of speculation before her pregnancy announcement over whether she was expecting or considering adoption. Rather than giving into the rumours, Carrie waited and announced her exciting news on her own terms- through an intimate video on her Instagram page!
"You might be wondering or asking, 'Carrie, why is your tour starting in May?' Well…yay! Mike and Isaiah and I are absolute over the moon and excited to be adding a little fish to our pond," she said in the video, as she sat underneath an assortment of balloons that spelt out B-A-B-Y! Online reports. "This has been a dream come true with the album and baby news and all that stuff."
11

Parenting #1: Her Bedtime Routine Is Amazing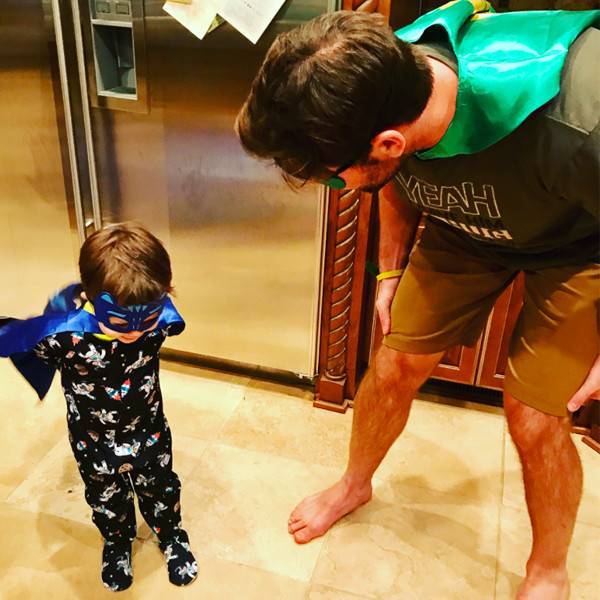 Any parent will tell you that putting your toddler to sleep is one of the most challenging times of the day! But Carrie makes it look like a walk in the park thanks to her awesome bedtime routine.
In August 2017, Carrie shared an Instagram post showing how she and Mike put their kiddo to bed, Romper reports. In the picture, Isaiah and his dad were donning matching superhero costumes (including masks and capes!), making bedtime actually sound fun.
In another post a few months later, the celeb showed off how she and her hubby read to their little guy to get him in the mood to sleep. All parents can learn a thing or two from Carrie's parenting skills!
10

Preparing for #2: She Wants Her Kids To Have A 'Normal' Childhood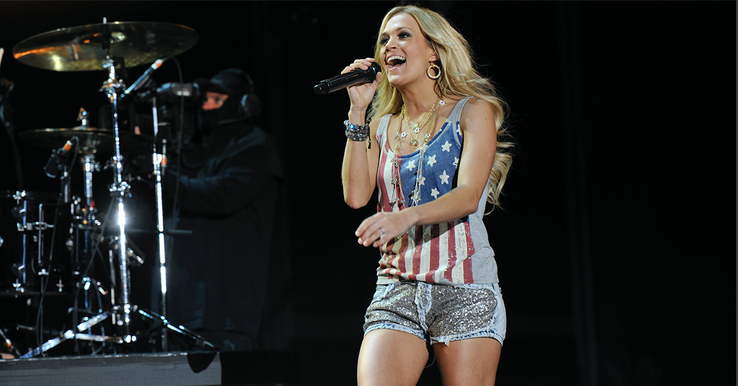 Given that she's a high-profile celebrity, giving her kids a normal childhood might be out of her reach. But Carrie has been open about how hard she tries to give her kiddos a semblance of normalcy.
"I felt a little bad that he doesn't have a 'normal' babyhood," Carrie explained to TODAY in 2016, Romper reports. "My friend told me I needed to cut myself some slack and said, 'God gave him to you and he knows what you do.' Once she said that, I was like, this is the way it's supposed to be and I should not worry so much."
The singer added, " I give motherhood my all. I give entertaining my all. Hopefully everything will be okay and so far it has been. We are figuring it out as we go."
9

Parenting #1: She Lets Him Do What He Wants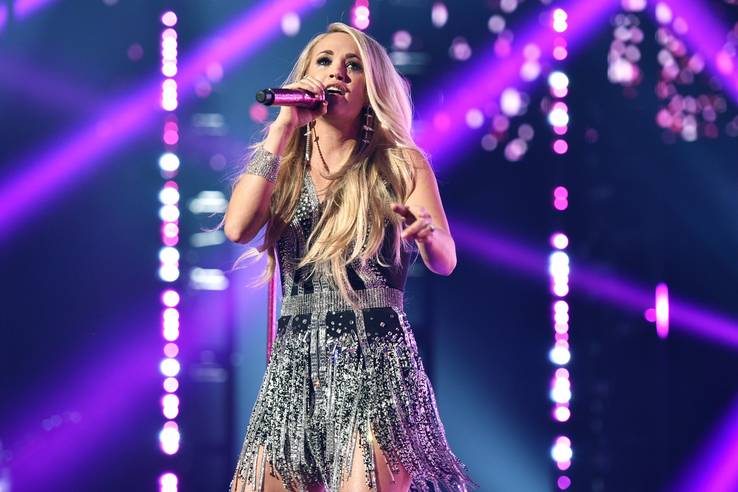 There are many parents who waste their time and energy trying to get their kid to do what they want. But Carrie showed off her care-free attitude towards parenting when she revealed on Instagram what her son actually enjoys playing with.
The post from June revealed that Isaiah had been playing with a potato with a smiley face drawn on. The potato was sitting upright in a pool floaty, making us think Isaiah has been taking it everywhere. "This is what my kid has been playing with for the past 2 days. Yes, it's a potato. Yes, he has other real toys. Yes, I know it's weird," Carrie hilariously captioned the photo.
8

Parenting for #2: She Learned To Stop Worrying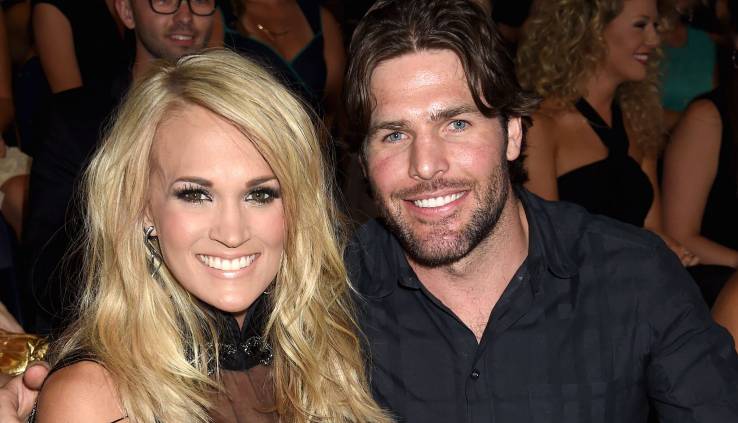 Carrie has been open about her reluctance to have more children given her and her husband's demanding careers. But she says she just got to a point where she said she had to stop worrying and just go for it.
"If my husband was at the beginning of his career, I'm not sure if we could handle it," she admitted to Redbook Magazine in 2016, Romper reports. "Since he's nearing the end and won't be traveling so much, we're like, 'We can figure it out for not that long.'"
Carrie continued, "You make it work. When I was pregnant, I thought, 'How am I going to go on the road? How am I going to keep doing my job?' I had to just give it to God and stop worrying about it. Sure enough, we figured it out."
7

Parenting #1: He's Learning To Swim From An Early Age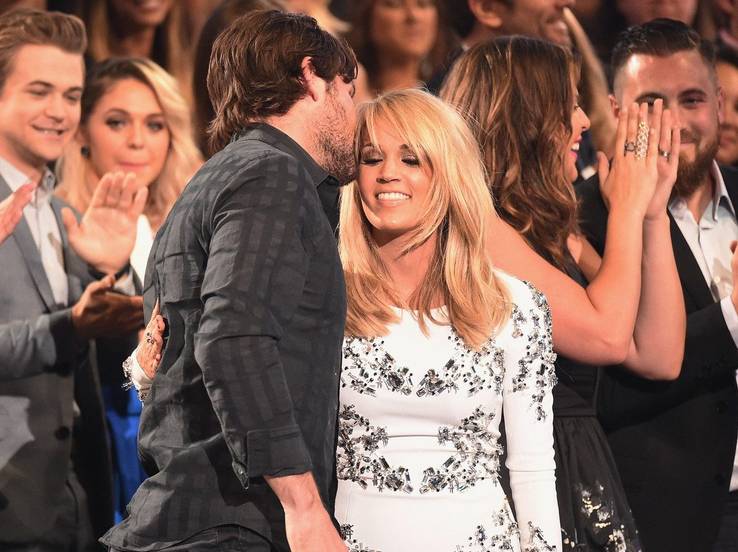 Swimming is an important life skill, so it's great to see that Carrie is teaching her son the basics from a young age.
In July 2016, Carrie shared a video to Instagram showing her toddle playing in a kiddie pool, Hollywood Life reports. The tyke was seen waddling around the water before taking an unintentional belly flop. "Nice belly flop," Carrie's husband can be heard from the background saying to their little boy.
Isaiah adorably giggles and gets right back up to carry on playing. If he already loves the water now, we can't wait to see how great his swimming skills are in a few years!
6

Preparing for #2: She Knows When To Ask For Help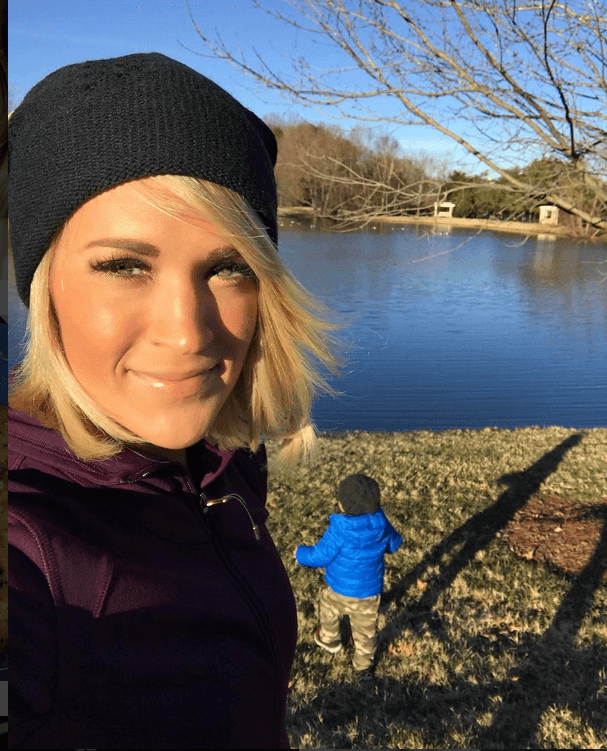 There are many moms who feel guilty or ashamed over asking for help. But given how crazy her work schedule is, Carrie knows she can't survive without relying on those around her to give her a helping hand.
"I have help, because someone has to watch Isaiah while I'm on stage, but we live a lot more in the bus now instead of going in and out of hotels," Carrie told PEOPLE Magazine about the struggle of balancing being a mom while on tour (she took son Isaiah on tour when he was a baby, and is planning on doing the same thing with her newborn in 2019).
5

Parenting #1: She's Always Taken Him On Tour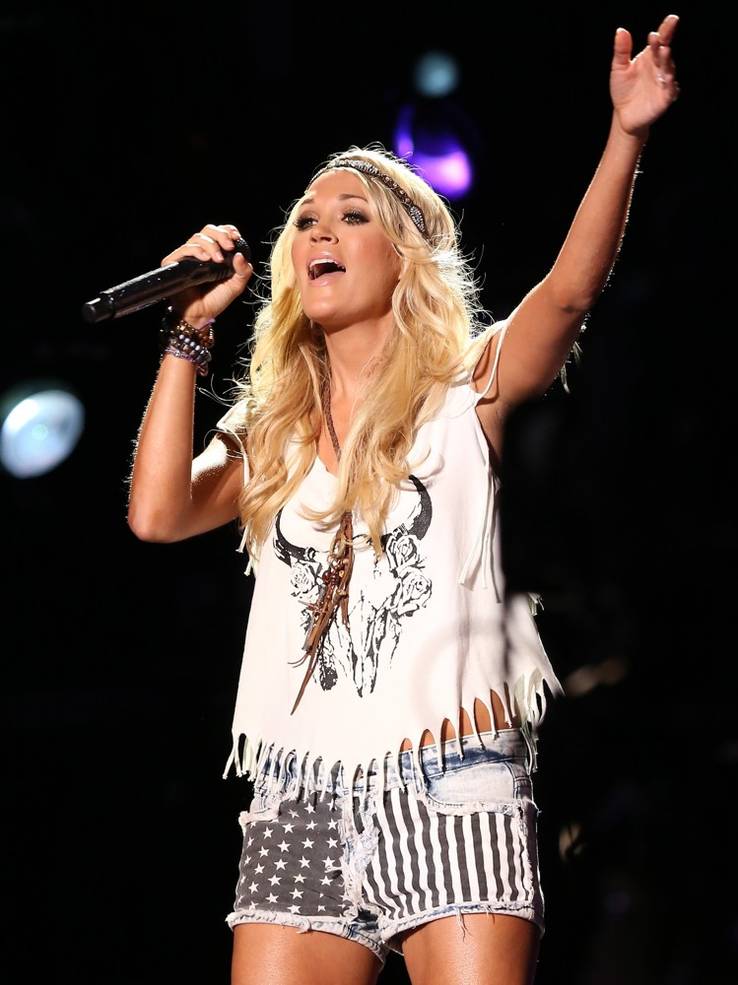 While Carrie has received some hate over her decision to take her newborn on tour in 2019, it turns out the star has been doing it for years! She's been taking her eldest son on tour since her was a baby, proving she's a total pro at balancing motherhood and work.
"I'm so fortunate because I get to have my little guy with me," she told TODAY in 2016, Romper reports. "I was so concerned about going on tour and how it was all going to work. 'How am I going to be a mom?' 'How am I going to do what I do?' He's really learned to hang with us and keep up. It's been really wonderful having him out on the road."
4

Preparing for #2: Dad Is Going To Be Much More Involved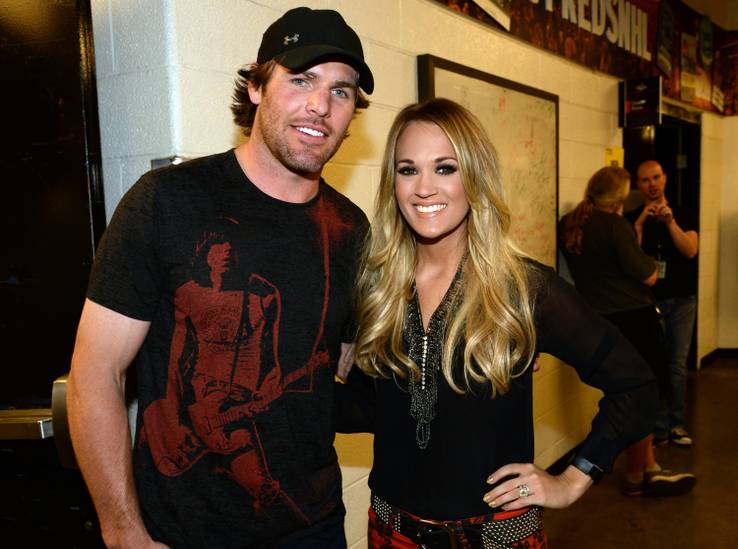 When Carrie and her husband welcomed their first child, son Isaiah, Mike was still playing professional hockey. Thus, Carrie made sacrifices in her career in order to take care of their baby while her hubby worked. But, now that Mike has officially retired, he'll be taking a much more active role in child rearing.
Hollywood Life reports that Mike will be accompanying his wife and their two children when she goes on tour shortly after giving birth, so that she can still perform while taking care of her newborn. Without his help, she may have had to sacrifice her tour altogether- but we're so glad they're making it work!
3

Parenting #1: She's Cultivating His Independence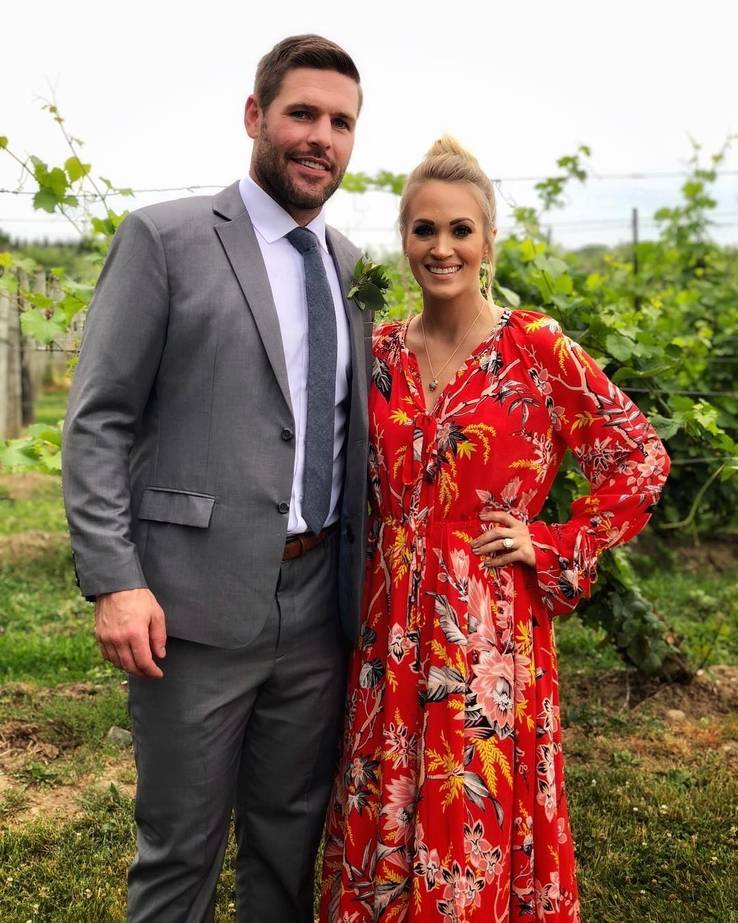 Too many times parents are overprotective to the point where it doesn't allow their child to grow their independence, and explore their adventurous side. However, Carrie is clearly letting her son gage his independence from a young age if this Instagram post is any indication.
Back in May, she shared a video of her son attempting to shave his father's face with an electric razor. While Isaiah looked perfectly safe in the company of his two parents, not everyone in the comments agreed this was the safest pastime activity. But Carrie didn't let the negativity get to her, captioning the hilarious video, "Prediction: this won't end well."
2

Preparing For #2: She's Not Taking Anything For Granted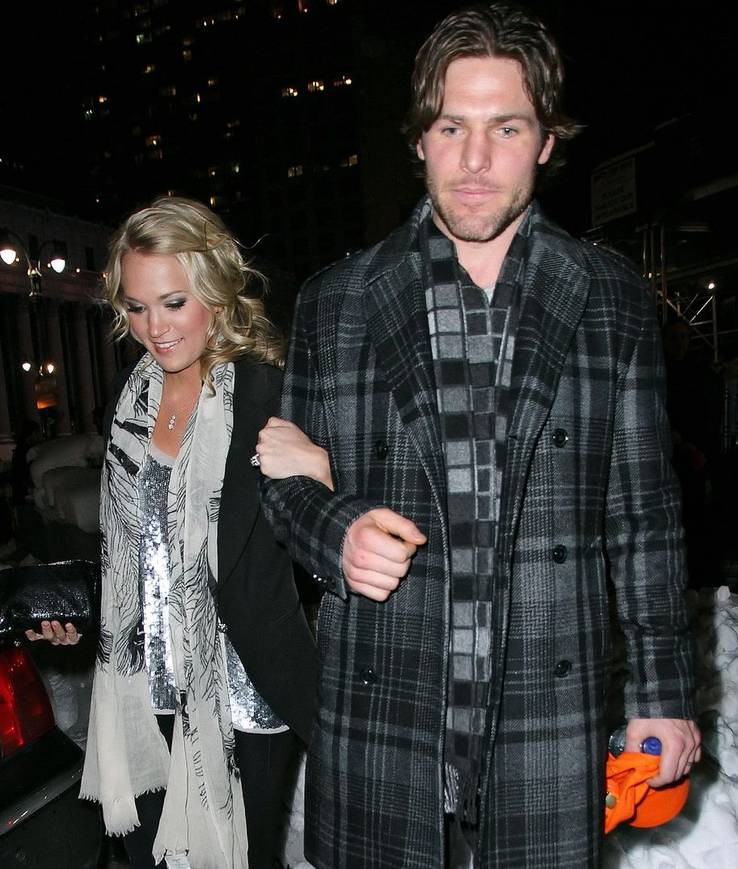 Many fans wondered if and when Carrie and her husband would have a second child – and it sounds like she questioned that for a very long time, too!
After announcing her second pregnancy, sources admitted the celeb wasn't sure if having more kids was in her future, which is why she's enjoying every moment of this pregnancy. "Having another child is a dream come true for Carrie and she's not taking it for granted," an insider dished to Hollywood Life. "Carrie feels extra blessed because she wasn't sure if a second child was in the cards for her and Mike."
They added, "It was something they prayed and hope for but there are just no guarantees in life, so this news is extra sweet. She and Mike are both beyond excited and happy for this new addition."
1

Parenting #1: Teaching Him To Read Early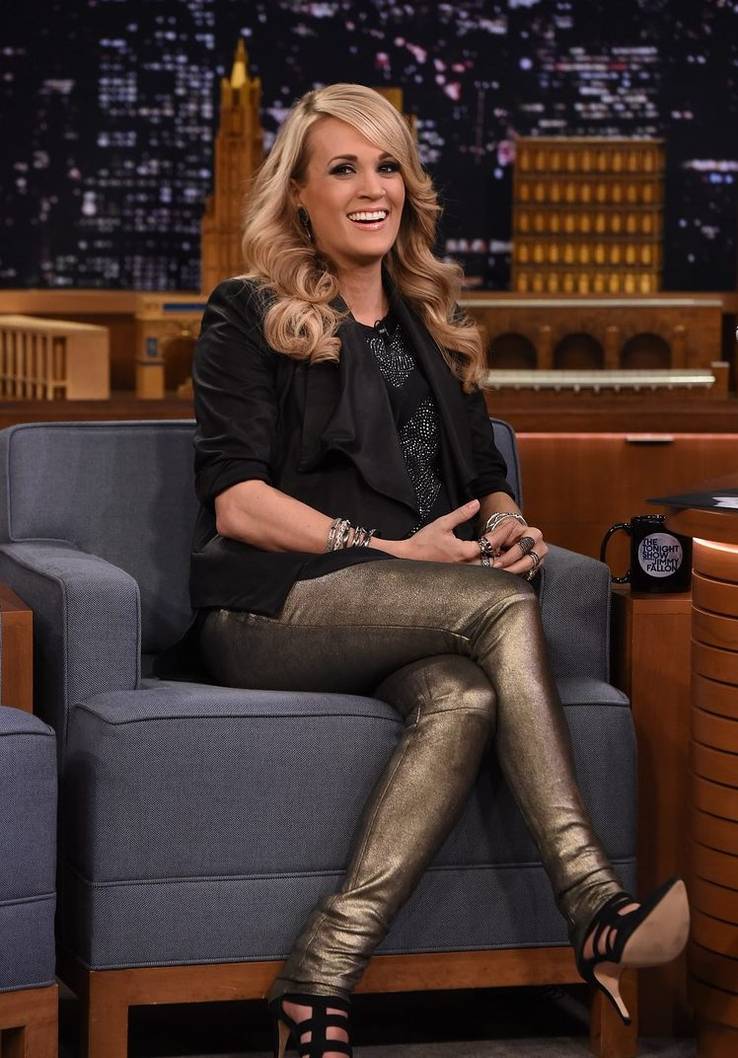 They always say that reading to your kid from an early age is important, and clearly, Carrie has taken that to hear!
This past January, the singer posted an adorable photo showing her husband reading to their 3-year old son before bedtime. "Story time with Daddy…Learning about Noah…and my heart melts…" she captioned the sweet picture, PEOPLE Magazine reports.
Despite her and her hubby's crazy schedules, it's good to see that they make time for the little things, like reading their son bedtime stories. They're going to be awesome parents to baby #2, for sure!
Sources: Hollywood Life E! Online, PEOPLE Magazine, Entertainment Tonight, Romper
Source: Read Full Article