There was once a time in the world of cinema and television that was simpler than the age we live in now. At least, that's how it felt when you were growing up in the late 80s or early to mid-90s, as a youngster watching all the many TV shows. The decade of the 90s is responsible for a lot of things, but most of all, it delivered a startling array of great TV shows. These days, there's a hunger to go back to that time and swim in the nostalgia of fan favorite shows like Family Matters and Saved By The Bell. Of course, those programs wouldn't be the remembered as fondly if not for the actors that starred in them.
Many young actors seemed to pop out of the woodwork as the 90s started. Their performances on screen helped to define entire generations of viewers. Over the years, however, you might have pushed young heartthrobs, like Jonathan Taylor Thomas, to the back of your mind. Rest assured that he, and others like him, are still kicking and doing their own things. Some of these former child actors remained in the entertainment business, while others moved on to seek out different pursuits. Some have been more successful than others, but what really matters is the joy they all brought to our young hearts. We're taking a look at 15 child actors from the 90s and seeing what's happened to them in recent years.
15

MARK PAUL GOSSELAAR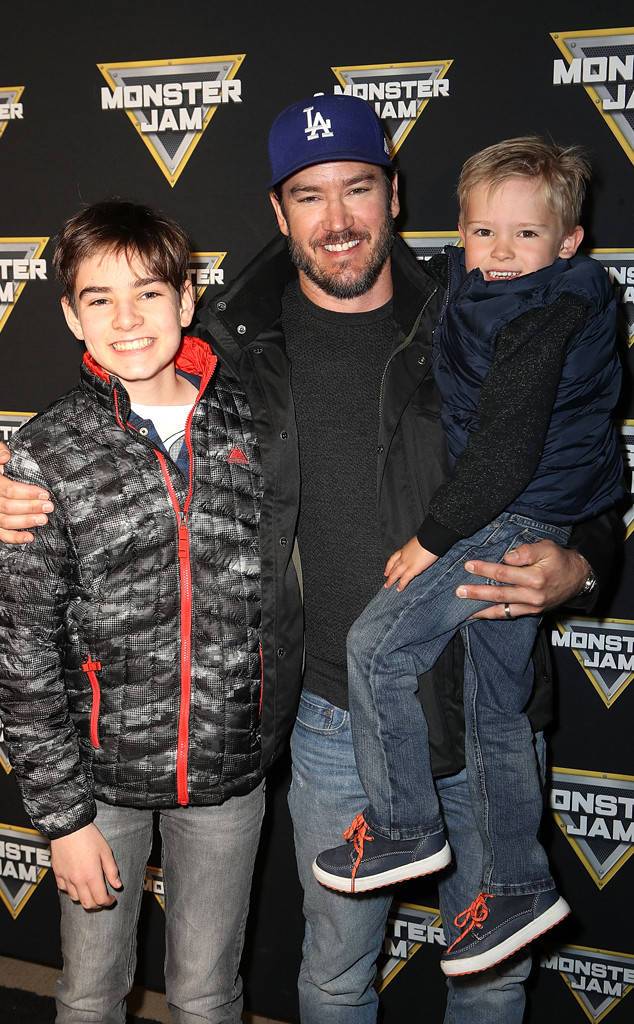 Out of all the TV shows that debuted in the early 90s, one that stood out and left a mark on an entire generation was Saved By the Bell. It paved the way for plenty of similar shows to follow, what with its formula and characters; One of the biggest characters on the show was Zack Morris, played by Mark Paul Gosselaar.
Despite his character being an absolute jerk at the best of times, people loved Zack Morris. Girls everywhere swooned whenever the young heartthrob appeared on the screen.
After playing the character for four years, Gosselaar moved on to other prospects. According to Entertainment Weekly, Mark maintained a steady stream of work following his huge success. Though, he never replicated the level of accomplishment from Saved By The Bell, he appeared on a litany of shows like Franklin & Bash and Pitch.
14

BEN SAVAGE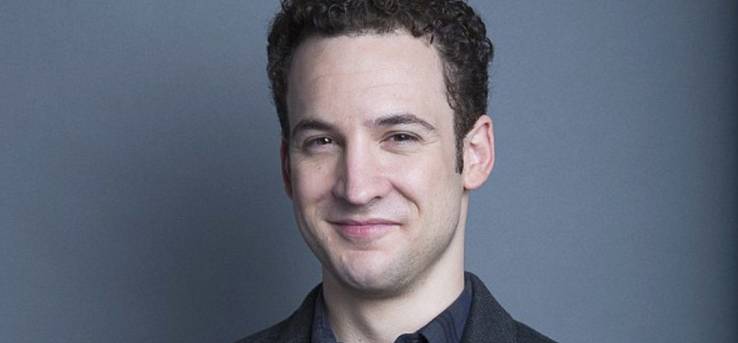 Growing up in the 90s, there were a ton of TV shows that catered to young minds, but few inspired such a devoted following as Boy Meets World. Among the actors in the show was Ben Savage. Though he'd never be featured in such a massive role again, he left his mark on pop culture and TV history. As Cory Matthews, we watched him grow up on Boy Meets World for seven glorious years. When Boy Meets World ended in 2000, Savage was slightly pressed for work.
According to Stanton Daily, after Savage graduated college, he appeared in a couple indie flicks and made the occasional cameo on shows like Chuck and Bones.
Following that, Ben returned one last time to Boy Meets World in 2014 for a reunion, which turned into a spin-off Girl Meets World, chronicling the life of his daughter; it's still going.
13

DANIELLE FISHEL
It would be impossible to talk about the phenomenon that was Boy Meets World without the character Topanga. Together with Cory, the two sweethearts shared one of the greatest love stories to ever make it to the small screen. While she might have begun as a minor character, she shot to prominence when the actors became teenagers; her relationship with Cory was one of the show's highlights. Thanks to the show lasting seven years, we watched Fishel grow up on screen. Similar to Savage, after the program ended, Danielle Fishel didn't star in any big movies or TV shows again.
Screen Rant pointed out that these days she's spending her time on the Boy Meets World spin-off, Girl Meets World.
Now playing a mother, Topanga takes a secondary role to her daughter, as a new generation has stepped up to take over the famous series.
12

MATTHEW LAWRENCE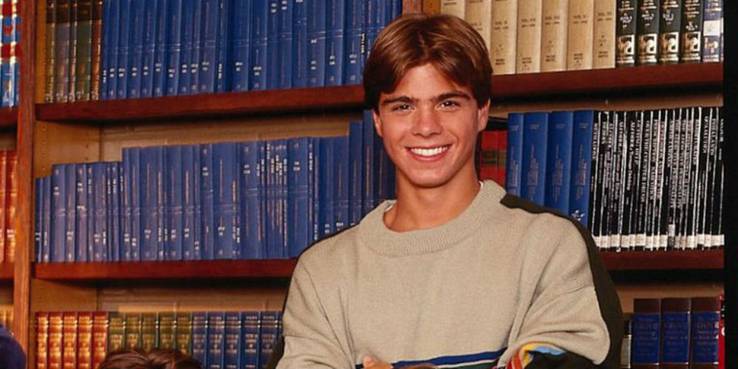 There likely wasn't a more recognizable group of brothers on TV in the 90s than the Lawrence brothers. Made up of Joey Lawrence, Matthew Lawrence, and Andrew Lawrence, the three siblings became pop culture icons— in part, thanks to their flowing hair and disarming smiles. Each of the brothers experienced success differently, but you could debate Matthew Lawrence did better than the other two. That said, though the 90s might be over, they're still working and doing what they enjoy in one respect or another.
Getting back on track, Matthew Lawrence starred on such shows like Super Human Samurai Syber-Squad, but really made his big break when he transitioned to Boy Meets World. To this day, according to Bustle, Matthew and his brothers are planning to keep working for quite a while on smaller projects.
11

EDWARD FURLONG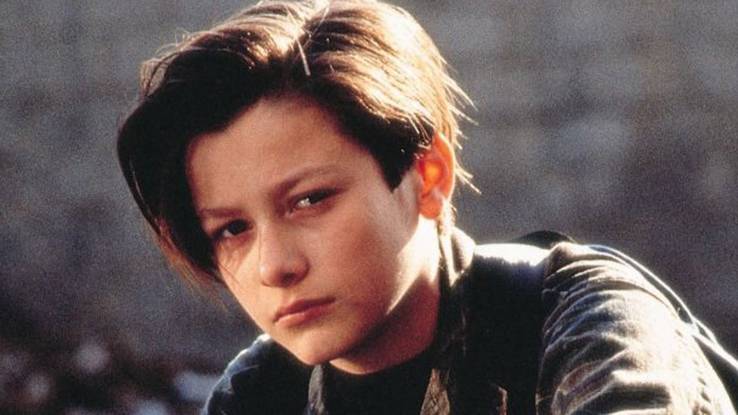 One of the most influential movies of its time period, Terminator 2: Judgment Day, was a juggernaut of a film. Starring Arnold Schwarzenegger as the Terminator and Linda Hamilton as Sarah Connor once more, the newest addition to the group was the young actor, Edward Furlong, who played the part of future-savior-to-man, John Connor. Delivering a profoundly emotional performance, Furlong made grown men cry as the movie drew to a close. At the time, it seemed like Furlong had the world in the palm of his hand. Alas, this proved anything but true.
He did star in a few movies like Little Odessa, American Heart, and Before and After, but things took a dark turn when he spent six years struggling with addiction. These days, according to Ridiculously Extraordinary, though he's forty years old, the actor is still battling his personal issues and trying to find roles whenever he can.
10

ANDREW KEEGAN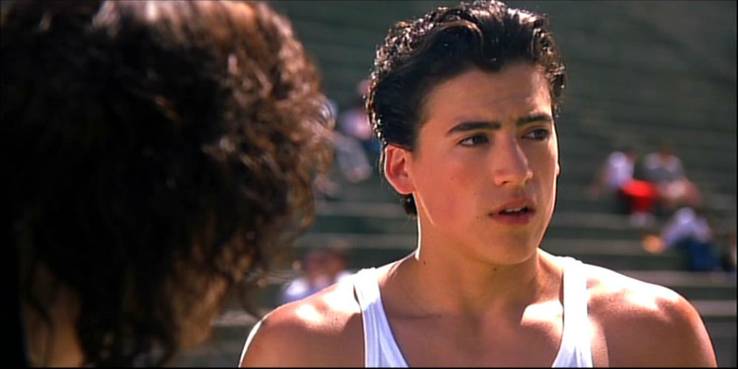 There was more than a few heartthrob actors throughout the decade of the 90s, and one actor that rose to prominence in that regard was Andrew Keegan. Known best for playing the obnoxious and manipulating jock in 10 Things I Hate About You and also appearing in the TV show 7th Heaven, Keegan also played a minor role in the blockbuster hit Independence Day.
All things considered, Keegan did relatively well for himself, considering the limited amount of movies and TV shows he performed in.
After the 90s wave, according to Bustle, Keegan pursued theater and took part in a number of plays. Additionally, these days he's formed his own religion and spends the majority of his time advocating for peace and love.
9

NICOLE EGGERT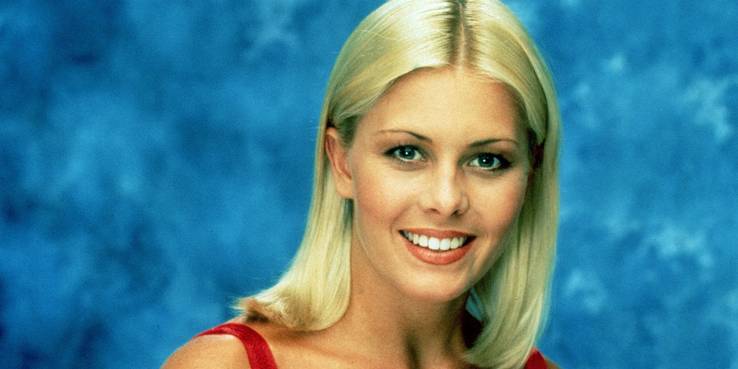 If you're looking at the 90s through a lens of TV shows and ignoring programs aimed at kids, then it won't be long before you run into Baywatch. Completely redefining the landscape of television, Baywatch was glitz and glamour, as it featured the era's hottest stars. With all the cast members in the prime of their physicality, Baywatch gave viewers an excuse to watch gorgeous half-dressed bodies running in slow motion down the beach.
Among the cast was then twenty-year-old, Nicole Eggert. Even before she was sporting an infamous red swimming suit, Eggert had already established herself in plenty of movies and TV shows like Who's The Boss. Upon looking at her IMDB page, it is clear that Eggert continued her career long after Baywatch up until 2014. Nowadays, she appears to be focusing on herself and her family.
Featured Today
10 Celebs Who Fit Their Superhero Role (And 10 Who Clearly Don't)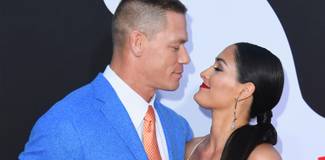 John Cena Tweets After Splitting From Nikki Bella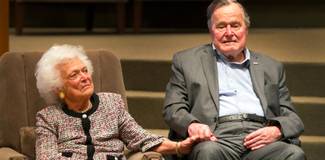 George H.W. Bush Sent To Intensive Care

8

TATYANA ALI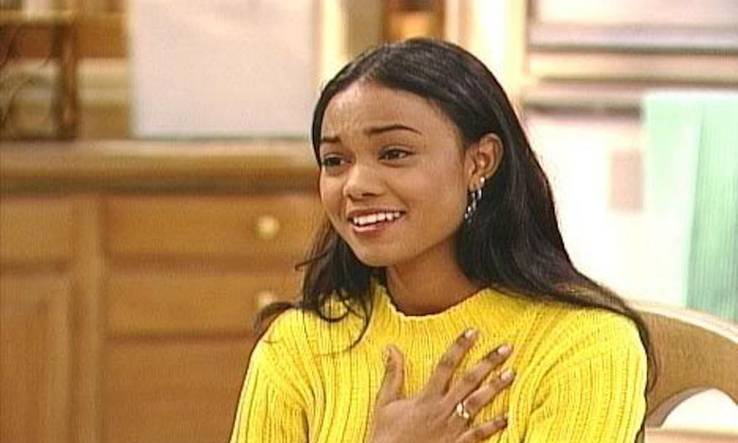 Though many shows from the 90s have carried on to this day, one program, in particular, that's still acquiring new fans is The Fresh Prince of Bel-Air. It was the show that introduced future legend Will Smith to the world, shooting him to an almost unprecedented level of stardom.
Another actor who appeared on the program was Tatyana Ali. Playing the part of Will Smith's cousin, she was a living dynamo whenever she took to the screen. Ali had also been in such things as Sesame Street, The Cosby Show, Are You Afraid of the Dark, and The Young And the Restless. According to Ridiculously Extraordinary, Ali went to Harvard after Fresh Prince, but then returned to acting and was moderately successful. Aside from working on TV shows, she helped with Barack Obama's 2008 presidential campaign! Today, though she's appeared in a couple movies, she's focusing on her music career and her family.
7

JALEEL WHITE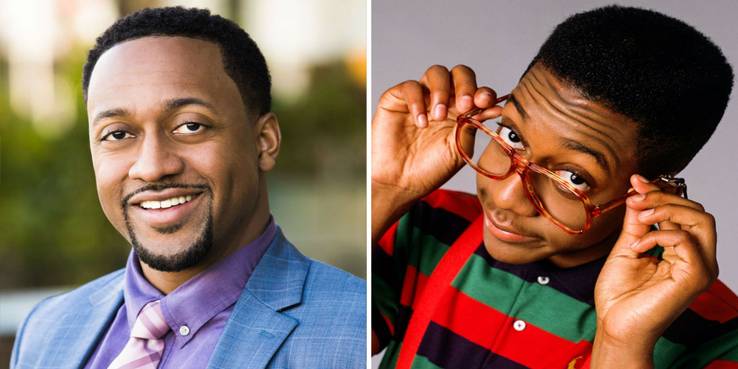 Believe it not, it wasn't that long ago when geek culture wasn't popular among the masses. In fact, it was pretty much frowned upon, and even being called or associated with the word "geek" was a concerning matter. In the 90s, Family Matters was about to be canceled when it game across the nerdiest character out there— Steve Urkel. In a world devoid of mainstream superhero and fantasy TV shows and movies, Urkel's geeky tendencies were played for laughs. He took over Family Matters with his nasally catchphrase "Did I do that?"
As for the rest of White's career, in an interview with Hollywood Reporter, the actor discussed how it was pretty difficult to shake the role and people's perception of him because of the role.
Later, he'd appear in Dancing With the Stars, Drunk History, and these days you can find him on the show, Me, Myself, & I.
6

MARA WILSON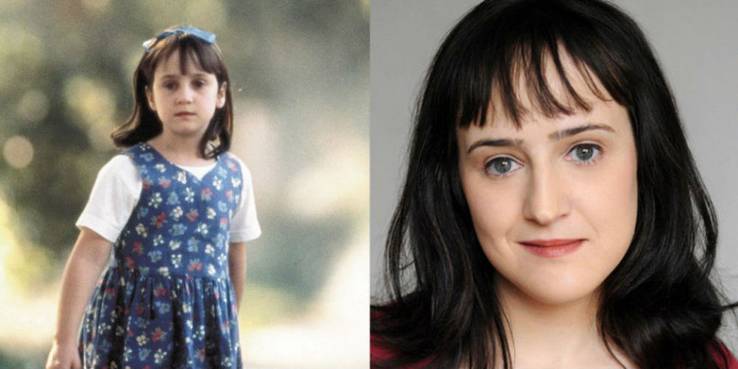 The 90s were full of endearing family movies, and one that stood out was Matilda. Starring the young actress, Mara Wilson, it was the role that made her an icon. Though many child actors leave the profession on account of being unable to mimic what brought them success in the first place, Mara Wilson didn't have that problem. Aside from Matilda, she starred in movies like Mrs. Doubtfire and Miracle on 34th Street. Alas, she ended up losing her passion for acting. Had she not, we would've seen more of her, as she was offered a chance to audition for Donnie Darko.
In an interview with NPR, Wilson said she struggled with feeling that people didn't like her as much as her characters.
So she stuck to the sidelines. Even so, she's been on the Welcome to Night Vale podcast and has even written a couple plays.
5

AMANDA BYNES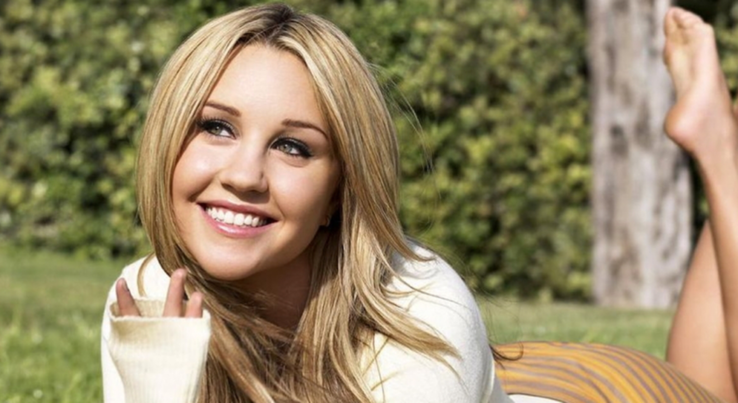 Amanda Bynes made a name for herself back when Nickelodeon was still a thing that people watched with enthusiasm. Her first claim to fame came with the show Nick's, All That; she was one of the most popular characters on the program. From there, Amanda continued her hand at creating a wide range of characters in her very own series, The Amanda Show.
Screen Rant discussed how, like many child stars, Bynes' career started to run adrift. As the years went on, she stopped appearing on popular, happy-go-lucky TV shows and, instead, started to become known because of her legal and personal troubles. While she's never fully done away with all her problems, Amanda Bynes still garners a relatively hefty fan base.
4

JONATHAN TAYLOR THOMAS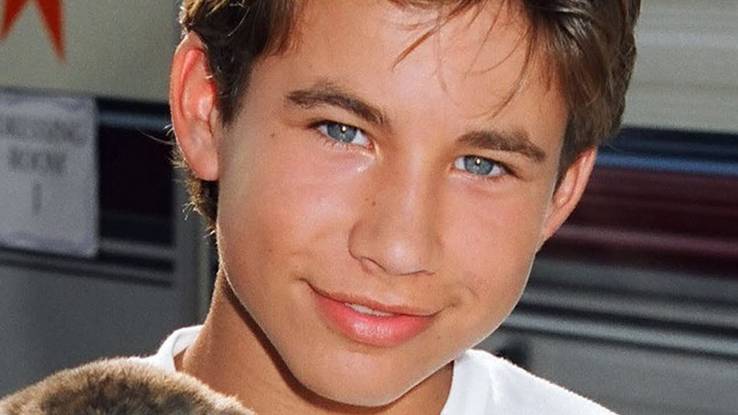 When it came to young heartthrobs in the 90s, there might have been a few to choose from, but there were none quite like Jonathan Taylor Thomas. Thomas got his first big break on the Tim Allen sitcom, Home Improvement. From there, the young actor would star in a series of kid movies from the era. In any case, he rose to popularity and he acquired a humongous number of fans along the way. Yet even before Home Improvement, Thomas played the voice of young Simba in Disney's, The Lion King.
Like with many child actors in the 90s, once the decade ended, he stopped focusing on acting in order to pursue his academic career. Thanks to Good Housekeeping, we know he's appeared sporadically in various shows, including Last Man Standing and 8 Simple Rules. Now in his late thirties, it's anybody's guess where he'll go from here.
3

MARY-KATE AND ASHLEY OLSEN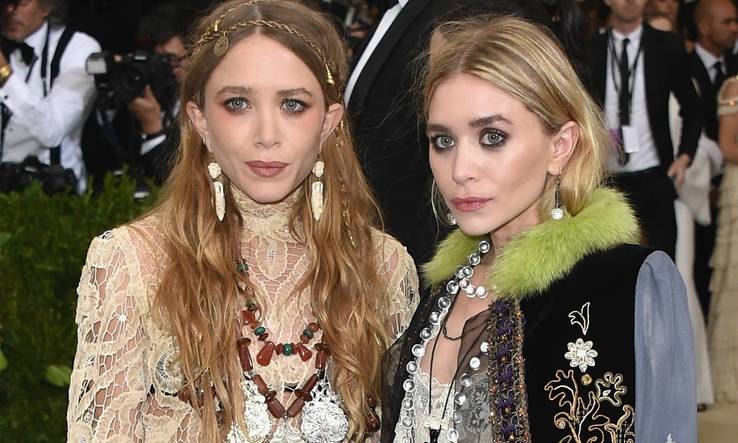 Back during the 90s, it didn't matter where you looked; the Olsen twins were everywhere. The twins started their time in entertainment on Full House when they were just toddlers. Since then, in nearly every piece of media they've been in, one hasn't been seen without the other. They've nearly always been a packaged deal in their work because each sister's name has just become so synonymous with the other. Nowadays, the two are still working together, albeit no longer in the world of entertainment.
W Magazine reported that they were invited three times to join the Full House reunion but refused.
It's not clear why, but they do have other things to keep them busy, like making bed-themed fragrances and starring in art shows.
2

MACAULAY CULKIN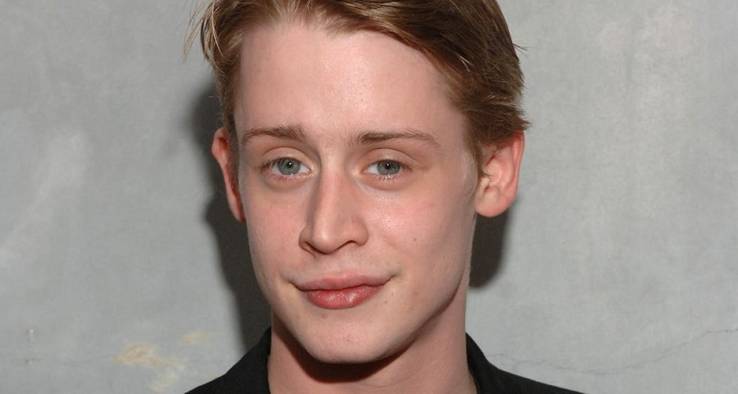 Many young actors enjoyed varying degrees of success in the 90s, but none were arguably more iconic than Macaulay Culkin. Known for his screaming face from the first Home Alone, the movie and its sequel Home Alone 2 became beloved.
Unfortunately for Culkin, the Home Alone franchise is his only real claim to fame. He tried to stay topical, like when he starred in Richie Rich, but genuine success eluded him.
It didn't help that he became legally emancipated after his parents tried to whisk away his fortune. Retiring from acting at the age of 14, he became something of an eccentric. Living in his own world and refusing interviews for over a decade, Stanton Daily pointed out that he made cameos in shows like Robot Chicken and Will and Grace. After a series of legal issues, he tried forming his own band (which failed) and is said to be living in France these days,
1

JOSEPH MAZZELLO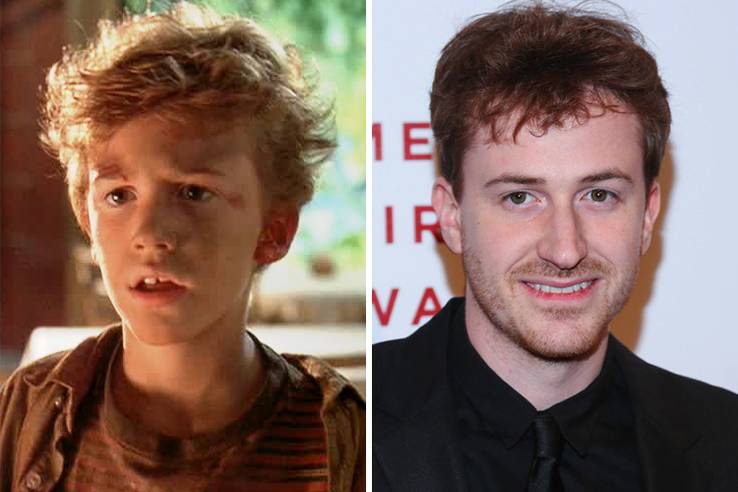 In the year of 1993, the director, Steven Spielberg, made a little movie you might have heard about called Jurassic Park. Though the movie is known for starring Jeff Goldblum, Sam Neill, Samuel L. Jackson, and Laura Dern, the level of fright wouldn't be as great without the then-young actor, Joseph Mazzello. Playing the part of Tim, audiences likely expected the youngest cast member to cater to the trope of the super annoying child. Instead, Tim ended up being rather useful, he and his sister holding their own against a couple velociraptors.
After Jurassic Park, Mazzello left acting for a bit. According to People, he earned a degree in cinema and filmmaking from the University of Southern California. Now 34 years old, Mazzello has been in The Social Network and continues to appear here and there in both movies and TV shows.
Source: Read Full Article