Ryan Reynolds is Deadpool. Or rather, Deadpool is Ryan Reynolds. The Canadian actor was born mainly to bring Marvel's mercenary to life in the movies. Ryan's popularity is undeniable, so much so that we are already on the verge of the release of Deadpool's second film. Reynolds is talented, he has the body, the charisma, but above all, he has the black and acid humor that so characterizes the Merc with Mouth.
It all began a few years ago when test images of Deadpool's film were leaked in a scene in which the antihero stopped, very much in his bizarre and comical style, some thugs who were trying to escape in a car at full speed down a highway. While this character, by then, had already made his cinematic appearance in the forgettable film, X-Men Origins: Wolverine (2009), being played by Ryan Reynolds, although, the result had not been as expected.
Apparently, the great repercussion that this leak caused led Fox, owner of the X-Men franchise, to finally give the green light to Deadpool's film, which was released in February 2016. Tim Miller, a special effects artist, made his directorial debut with Deadpool, while Ryan Reynolds will repeat the role, now in the lead. Two years later, and after being one of the best movies in the history of superhero cinema, Deadpool 2 is almost at the theaters. But what if Reynolds had not been the actor who played Deadpool, but another one… which would have been up to the task?
15

Chris Pine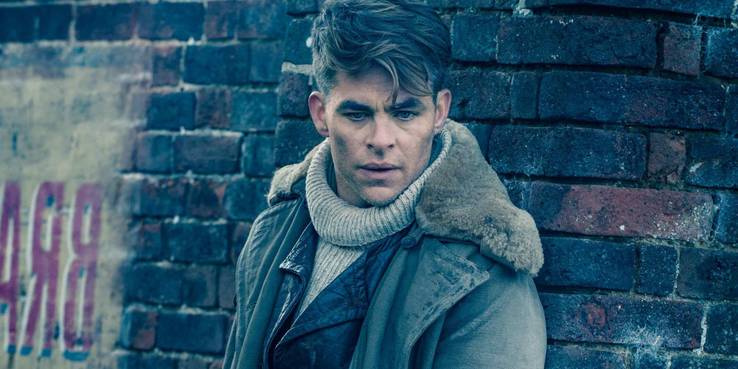 He was Captain Kirk, Jack Ryan, and even the prince of Cinderella, but Chris Pine was missing a superhero movie. All the betting pools placed him as the new Green Lantern, but finally, the actor decided to enter the DC Universe with Wonder Woman, giving life to the pilot, Steve Trevor. Quite a hit after seeing the film's success. "I never went into this business because I thought I was going to play James Kirk. I started because I like to do different things, so I kind of choose anything that excites me. And that can be an action thriller, a musical, a comedy or a play," said Chris Pine at the premiere of Into the Woods.
In order not to be typecast, Pine takes on new challenges beyond the intergalactic saga that help us to discover other facets of him. Chris does a tremendous job in The Finest Hour captaining a considerably damaged oil tanker that endangers the New England coast and gets dirty in Z for Zachariah, where he gets caught in a love triangle with Margot Robbie and Chiwetel Ejiofor in a post-apocalyptic world. There is no doubt that he could play Deadpool because he has the attitude and charisma.
14

Seann William Scott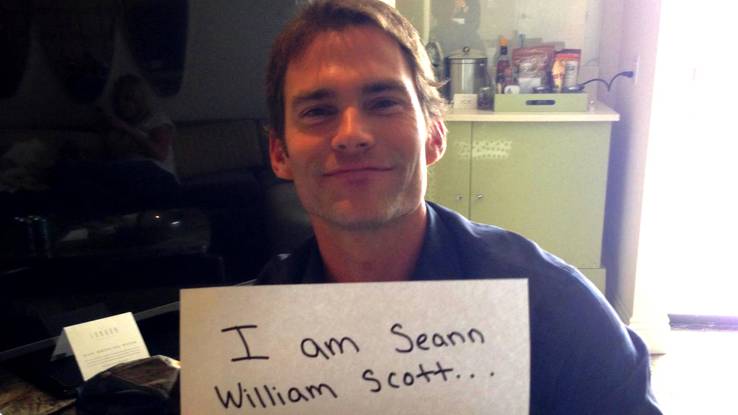 When American Pie was released in 1999 (19 years ago), Seann William Scott became famous as Steve Stifler, the humorous friend of the protagonist, partygoer, womanizer, sometimes, sapphire, and a lot of not-so-good adjectives that brought him great benefits, although, in this first installment, he only earned $8,000 (which is really bad for an actor's salary in the United States).
By then, Seann William Scott had only acted in a couple of minor films and had participated in some Broadway musicals. To earn a living, he also went on to take a churro stand at the Los Angeles Zoo. But his brazen character Stifler changed everything. It seemed that he would have a great projection in comedy and until 2012 he had a busy professional life. But suddenly, we have not seen him anymore and he has also disappeared from social life. The problem of typecasting is a serious one in Hollywood, and while William Scott has not shown his acting skills in any movie, the funny, partying personality we met him in American Pie could have made the actor dream of playing Deadpool, in what would be a triumphant return to the Hollywood that once loved him.
13

James Franco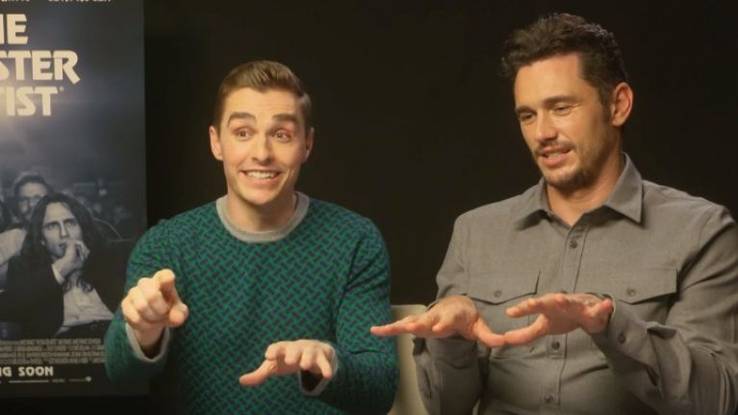 He is an actor, director, writer, plastic artist, student, and photographer. Although his place is in the cinema, no one can say that he is bad in the rest of the arts. While transgressing popular culture, he's Hollywood's coolest kid, although this year's harassment scandals have overshadowed a career that, until 2018, was flawless. At 40, he has proved to be a phenomenon for both art and academia. Although critics tend to deplore his narrative and the way he sells his image on Instagram, where he is called the King of the Selfies, no one dares to deny that he has talent.
Franco is one of Hollywood's most daring and versatile actors. His role as Harry Osborn in the Spider-Man saga catapulted him internationally, but it was Freaks and Geeks that opened the doors to American industry. He has worked on box office and independent films, showing his versatility with risky roles. His career reflects passion and dedication; is a compilation of artistic needs. But the film The Disaster Artist, where he played the leading role and directed the movie, was the cherry on the cake, which would easily make him a good choice to play Marvel's beloved mercenary.
12

Bradley Cooper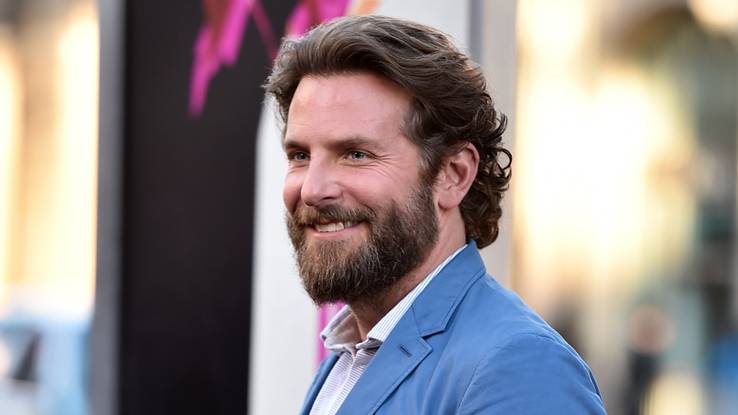 Clearly, at 43, Bradley Cooper is one of the most attractive men in Hollywood. To say any other thing would be stupid. But even more important, it would be to ensure that this is the only reason why he succeeds. His first appearance was in 1998 in Sex and the City, where he played one of Sarah Jessica Parker's love interests. His big break came in 2009 with a starring role in the comedy, The Hangover.
Cooper's ability for comedy and action had already been demonstrated. But like every good actor, Bradley was craving a role with which he could explore his dramatic quality, and one that would take him away from the image of the hottest guy in Hollywood, as People magazine named him in 2011. And that desire had a name of its own: Pat Solitano, a bipolar man who must live with his parents after leaving a psychiatric home, in the film, Silver Linings Playbook (2012). His performance not only received critical support but also earned him his first Oscar nomination in the Best Actor category, alongside Hugh Jackman, Joaquin Phoenix, Denzel Washington, and Daniel Day-Lewis. Although he lost to the last one, Bradley Cooper felt like a winner just because he was nominated alongside his favorite actor of a lifetime.
11

Johnny Knoxville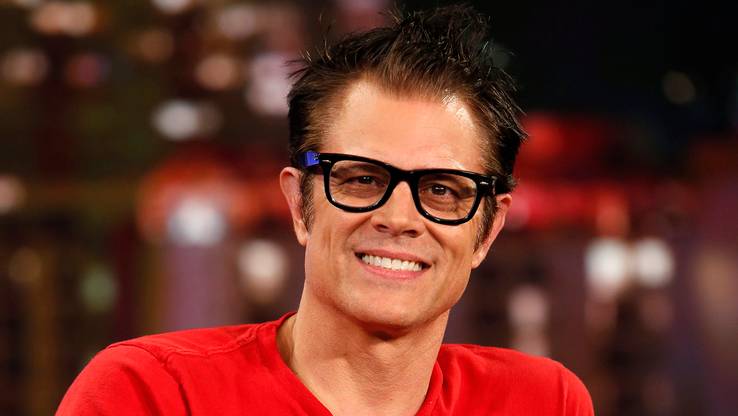 He has made you die of laughter until you feel pain in your stomach with his madness and even suffering just seeing him, but today, we really miss him. Yeah, we're talking about the charismatic, Johnny Knoxville, the host and leader of Jackass, the show born in the old days of MTV.
Since the program's release in 2000, Knoxville career seemed to be on the rise, but he disappeared from the screen at one point or another. Let's remember that Knoxville never prepared to be an actor, even though his charisma and talent for being in front of the camera have taken him there. His roles have been characterized, for the most part, by being cameos and not the best ones. In fact, the only films in which he was successful were Jackass and The Dukes of Hazzard, so it's all said and done. From the first moment, we saw Knoxville and the rest of the Jackass cast doing so many crazy things, we knew something was going to go wrong. The falls, blows, bites, and other things didn't come cheap to the presenter, who nearly died after doing a trick with a rocket that exploded before time. All of that is a good arsenal to imagine him as the immortal Deadpool.
10

Jim Carrey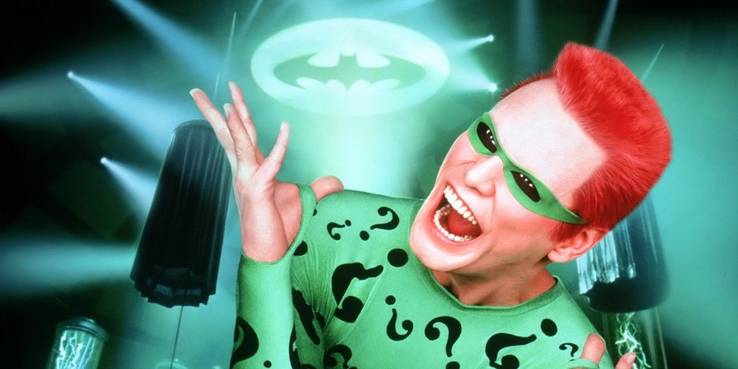 Known for his wild humor, after the age of 56, he seems to be living a phase of serenity, although, he is unable to do so in company. The actor and comedian like to talk about his new work and his work to help others. It's almost ironic that someone remembered by the public for talking with the cheeks of his butt or for coming out of a rhino's rear end in Ace Ventura: When Nature Calls is the only one able to offer words of support to Renée Zellweger behind the rivers of judgements that have run over her new look. "She's a great lady. It has become too easy to judge people," he admits.
During the '90s, he played successful roles such as Stanley Ipkiss in The Mask, Lloyd Christmas in Dumb and Dumber, both in 1994, and Fletcher Reed in Liar Liar in 1997. In 1999 and 2000, he won the Golden Globe for his performances on The Truman Show and Man on the Moon, respectively. But if there is one part of his filmography worth mentioning in this case, it is that of Batman Forever, in which he played The Riddler, so imagining him dressed as Deadpool is not at all unhinged.
9

Guy Pearce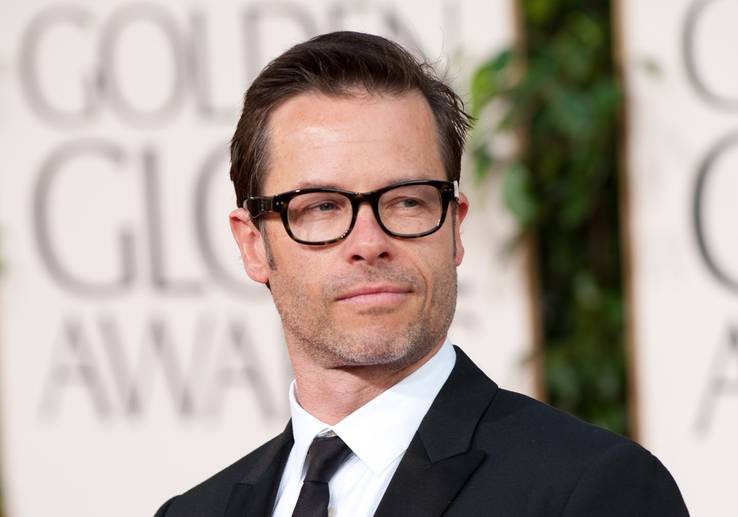 There are actors who, as chameleonic as they are on screen, it is practically impossible to identify their faces with their names… And to recognize them in person is even more difficult. Such is the case of Guy Pearce, the Australian who, after the monumental success of Memento, has become a kind of icon of independent cinema, and who, upon learning about his filmography— The Adventures of Priscilla, Queen of the Desert, L.A. Confidential, and The Count of Monte Cristo— is even more surprising. Pearce is extremely thin, of medium height, and passes like an ordinary civilian.
What the actor never imagined was that his next big choice would be a new version of the H.G. Wells classic, The Time Machine, since he considered himself an enemy of the fiction genre. But in time, Pearce couldn't get away with the battle between his little angel and his little devil: one was inclined to refuse the offer, the other to make the film and take the adventure as a child, having a good time. Thus, trying to avoid all the images he had recorded in his mind from the 1960 film, directed by George Pal, the actor decided to retake the character of Professor Alexander Hartdegen, who, following a personal tragedy, decided to invent a time machine to alter history. And if we're talking about time travel, who better than Deadpool and his relationship with Cable to know about it?
Featured Today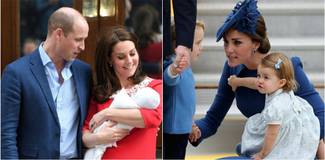 10 Times Kate And William Were Great Parents (10 Times They Dropped The Ball)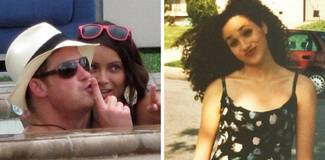 24 Rare Photos of the Royal Family Throughout their Reign

20 Actors Who Had A Breakdown While Filming (And Almost Ended The Movie)

8

Woody Harrelson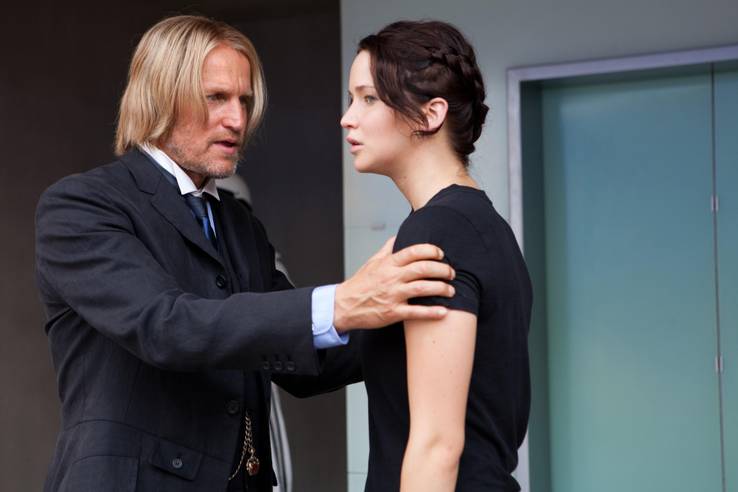 He's been making movies for 30 years, but never as many as he is doing now. In the last year alone, we've seen him bring a terrifying military leader to life, the 36th president of the United States, a neurotic divorcee, and the tormented father of the writer, Jeannette Walls, and he will soon be seen in Solo: A Star Wars Story. But, no doubt, Woody will always remember his last year because of Three Billboards Outside Ebbing, Missouri… a magnificent mix of police intrigue and black comedy, in which he brings to life a sheriff accused of not doing enough to solve a teenage girl's murder. His character is a bad cop who sometimes makes the right decisions or a good cop who makes the wrong decisions. It's not known. In many cases, the distinction between good and evil is too easy: the good is only good, the bad is only bad. But here all the characters are damned defective beings but capable of generating empathy. And aren't we all like that in the real world? I mean, it's true that throughout our lives, we've met more than one guy who was an absolute jerk, but most people have good things and bad things. And Harrelson is perfect for these roles, as he would be if he wore the suit of the most beloved antihero: Deadpool.
7

Aaron Paul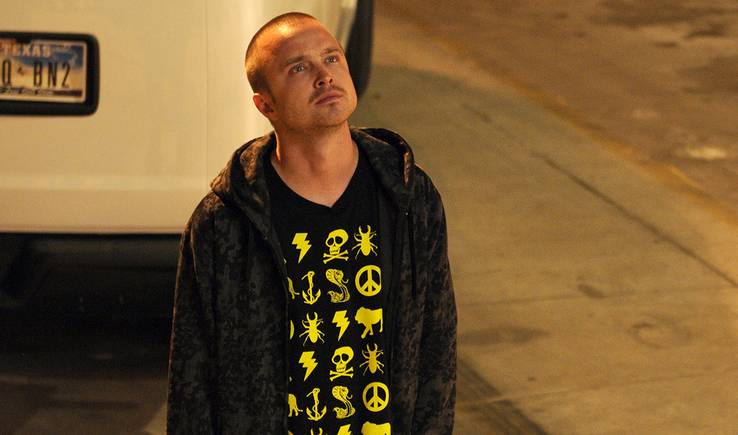 Aaron Paul likes to step into the line of the law, at least in fiction. The American actor became famous, thanks to the series, Breaking Bad, and his role as Jesse Pinkman, a young man who decides to manufacture and sell illegal substances with his former chemistry teacher. "I definitely like characters who are a little close to evil, bad guys, guys who deal with situations in a very different way than the typical good hero," says the actor, who points out that there are important differences between characters. "I've played very different roles, as a goofy guy, a skinny […] addict… But I've also played the tough and successful protagonists." However, this success almost slipped through his fingers, as there were doubts as to whether he would be the ideal candidate for the role of Jesse Pinkman. "What really happened was that AMC and Sony thought I looked too neat to be a […] addict, but Vince Gilligan, the creator of Breaking Bad, was in complete disagreement with that, so he defended me from day one. Gilligan insisted that it was me and Sony ended up accepting because they didn't want to argue," he said. And well, if Paul had had a good godfather in the production of Deadpool, he would surely have been in the deck of actors who could have played him.
6

Chris Pratt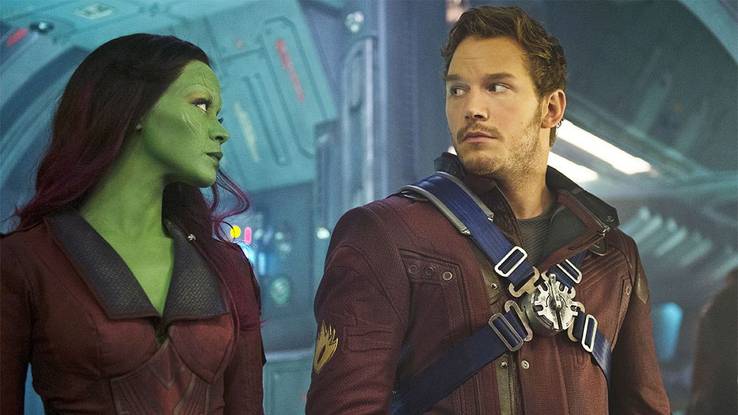 Since 2014, every year has been the best for Chris Pratt. Marvel Cinematic Universe chose a moderately popular actor and comedian with no history of starring roles as the lead actor in one of its most adventurous projects: the arrival of Guardians of the Galaxy, an ensemble of superheroes not as famous as the brand's colleagues who have been the subject of box office films, such as Iron-Man, Hulk, and Captain America.
Chris Pratt stands out for his versatility in playing all kinds of roles, so his moment of global stardom had to come at some point. For that, he needed to participate in good films and showcase his true talents, a path he began to follow in 2011, when he performed in Moneyball, starring Brad Pitt and got nominated for six Oscars. In 2012, he participated in The Five-Year Engagement and Zero Dark Thirty, both films with a positive consensus in which his performance —however brief— stood out. Now, the important thing will not be to maintain his figure or his popularity but to keep the world more aware of his performance in the next and better roles to come or have a look at Passengers and Jurassic World. I mean, to see Star-Lord and Deadpool played by the same actor would be incredible.
5

Zac Efron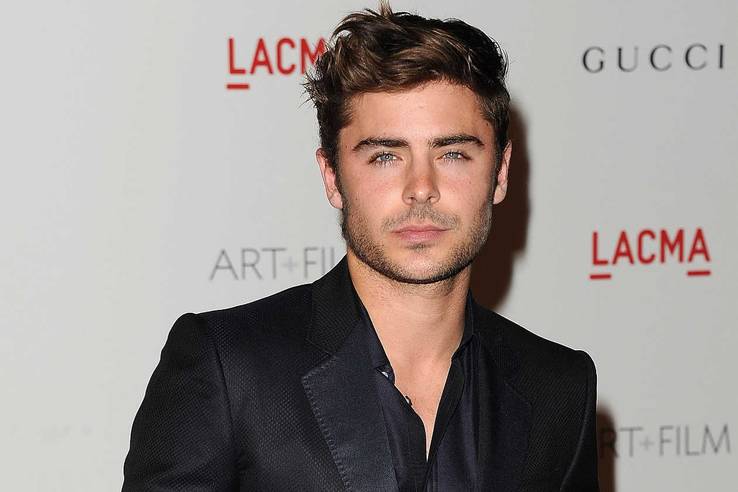 It's been a long time since Zac Efron became one of Hollywood's best-known faces. However, the fact that he rose to international fame for his role as Troy Bolton in High School Musical, one of Disney Channel's greatest hits, has caused many to pigeonhole him and not be able to see him as the actor he is. However, thanks to his perseverance and his work, this fella has managed to get into some interesting projects and has shown us that he is talented and versatile enough to be taken very seriously. Little by little, that label that has always accompanied him is being eliminated. As with everyone else, he has a title in his filmography that hasn't had many positive reviews, such as Baywatch, but also some films that show us that we must keep him very much in mind, such as The Greatest Showman, Charlie St. Cloud, The Lucky One, We Are Your Friends, and The Paperboy. In fact, his leading role in superhero cinema was sounding strong a few days ago: many rumors put him in the role of Dick Grayson in the film about Nightwing, in a part that would not hurt him at all, just as it would not hurt him if he played Deadpool.
4

Jensen Ackles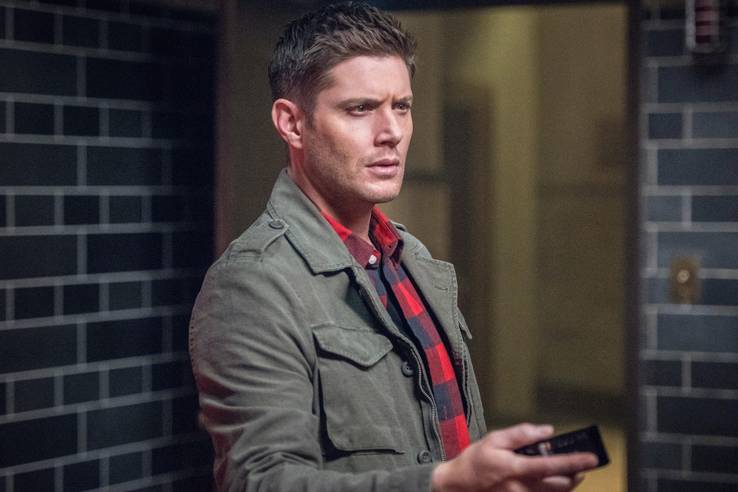 In 2004, Ackles was part of the Smallville cast in its fourth season as Jason Teague. Thanks to his performance, The CW became interested in the actor and was hired to star alongside Jared Padalecki in a new original series called Supernatural, which began airing in September 2005. The series had high ratings and favorable reviews from the critics, which led the channel to renew it year after year for new seasons, to the point of becoming the longest fantasy series in the history of North America and one of the longest-running programs on American television, as well as the longest-running of the channel, surpassing Smallville. His work at Supernatural earned him numerous nominations for the Constellation Awards, as well as victories at the Teen Choice Awards and People's Choice Awards. Ackles also made his directorial debut in 2010 with Weekend at Bobby's, the sixth season of the series, and later, directed episodes of the following seasons. On the other hand, Ackles lent his voice to the Jason Todd/Red Hood character in the critically acclaimed animated film, Batman: Under the Red Hood, so superhero and sci-fi movies are something this young actor can't help but live with.
3

Joseph Gordon-Levitt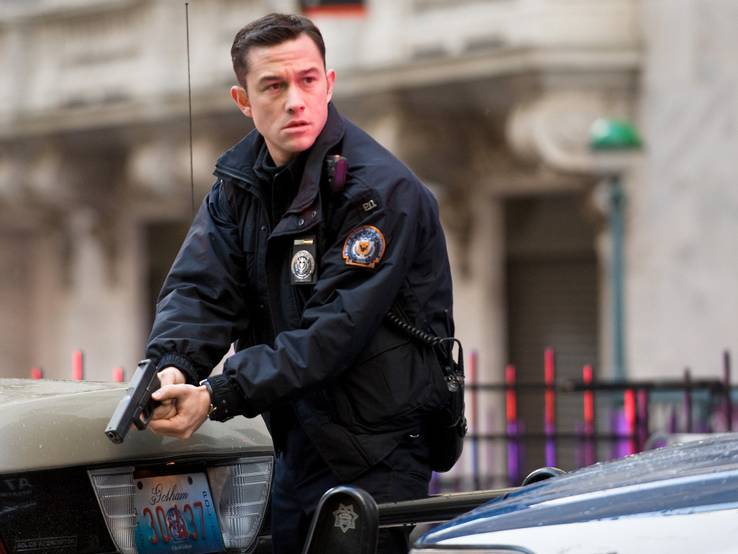 Joseph Gordon-Levitt is another kind of actor. He's not a mass actor. A certain independent vocation flies over a career that, without much fuss, has already enshrined his innate talent. Josep Gordon-Levitt has been doing similar things since he was a child, in television series, in commercials… When Joseph Gordon-Levitt first stood in front of the cameras, he was only six years old, he surely dreamed of becoming what he is today: a reality and not just the promise he has been for the last twenty years. He's one of those men touched by the grace of art. To his credit, he has developed his skills to their fullest while growing up to become an actor, director— in Don Jon (2013)— and producer, among others, as a specialist in French literature and poetry. His career consolidated despite the scarcity of blockbusters—perhaps, Inception, in 2010— exhibits a certain independent air that recently led him to play the French tightrope walker, Philippe Petit, in The Walk (2015) and until recently, in Snowden, directed by Oliver Stone, to Edward Snowden, the former CIA employee who, in 2013, leaked classified information and who lives in Russia as a refugee of the US justice system. With action and comedy films to his credit, plus, superhero movies like The Dark Knight, no one better than Gordon-Levitt could have played Deadpool if it hadn't been Ryan Reynolds.
2

Sam Rockwell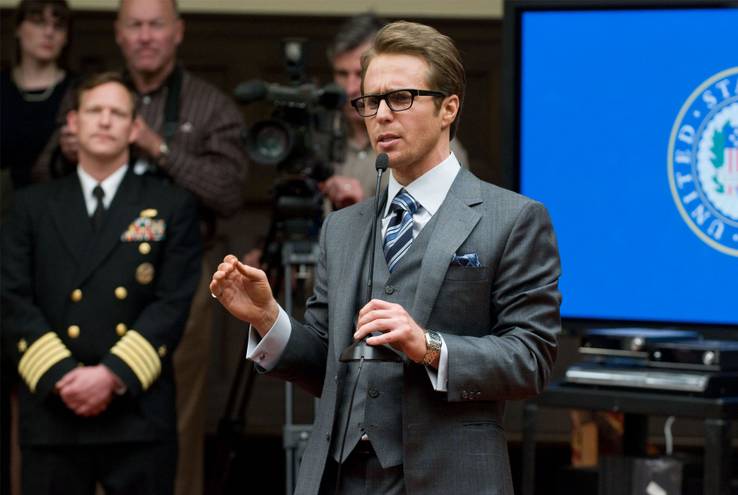 "I was in a lot of independent films and it's good to be part of a film that people finally saw." That phrase in his speech, thanking the Golden Globe for winning Best Supporting Actor, shows that Sam Rockwell has a sense of humor about himself and a clear idea of his place in the Hollywood ecosystem.
The actor, who shone in the current award season for his work at Three Billboards Outside Ebbing, Missouri— for which he received his first Oscar— is a talented performer, who always stands out on screen but he does not yet belong to the category of actors everyone knows by name. His face does look familiar to regular movie viewers who may have seen him in Confessions of a Dangerous Mind, The Green Mile, Iron Man 2, Frost/Nixon, Cowboys & Aliens, or Seven Psychopaths.
Rockwell played other racist and violent men, but it was Jason Dixon, an intolerant and dim-witted policeman, who gave him the mass recognition. The path of the character he plays in Three Billboards Outside Ebbing, Missouri allowed the actor to show his ability to be hateful, funny and even compassionate, all in one movie. Few actors could have succeeded in the mission entrusted to him by the director of this masterpiece.
1

Simon Pegg
Simon Pegg, an English monologue comedian who has moved from pub stages to television and is now part of blockbuster franchises, such as Star Wars, Star Trek, and Mission: Impossible. Good decisions, a lot of loyalty to his friends, and a lot of talent. And unlike some famous comedians, Pegg writes many of his own jokes, as well as, for example, signing up as a screenwriter for Star Trek: Beyond. Pegg exudes a charm that very few actors have. He can make the audience think he's like them, which is really a lie because behind it lies many years of work, of climbing up the show business ladder, of squeezing his nerdy side, and of going to the gym for a while. In the Los Angeles film industry, the ultimate accolade was given by J.J. Abrams, the all-powerful and prodigious Hollywood filmmaker, especially in action and science fiction films. In Mission: Impossible 3, the director called Pegg, and it was professional love at first sight, as together, they went on to the franchises of Star Trek and Star Wars. Pegg, although, not as physically graceful as Reynolds, has his charisma and humor, two fundamental facets when you think of Deadpool. However, he should be put on a diet and exercised for about 5 months, under the supervision of Hugh Jackman.
Reference: IGN
Source: Read Full Article