Sometimes we think that actors have the easiest job in the world. After all, how hard is it to memorize a few lines of dialogue and then act out a few scenes? Of course, in reality, their job is incredibly hard as anyone who has ever given acting – or even drama classes in school – a go will know.
Actors need to have not only talent but also serious dedication to their craft. Indeed, a career in acting guarantees long working hours and co-stars that one might despise. Imagine filming a love scene with someone you hate. Sounds awful, doesn't it? And yet that is the reality that most actors face on a daily basis.
Indeed, actors in Hollywood are just like the rest of us – upon first meeting – or upon first being forced to work together – they quickly make a judgment on one another and either go on to hate each other, become friends or are totally indifferent to one another.
Still, because actors are professionals they need to be able to put their feelings aside, no matter how annoyed, angered, or frustrated they might be. If they need to film a hate scene with someone they truly like, they will do it. And similarly, if they need to film a love scene with someone they hate they will also do it. And some of them will do it incredibly well, so much so that we, the viewers, will have no idea that there was any hatred or ill-feeling between the actors behind the scenes.
15

Ryan Gosling And Rachel McAdams – The Notebook
The actors Ryan Gosling and Rachel McAdams were co-stars in the 2004 romantic film The Notebook. Gosling played the role of Noah Calhoun and McAdams played the role of Allie Hamilton. As you can probably recall, the two actors had amazing chemistry on-screen but it turns out that in real life the two did not get along at all.
Granted, Gosling and McAdams went on to date for three years after wrapping up on the set of The Notebook but maybe it was their constant bickering and their hatred for each other while filming that led to their romance. After all, some of the most intense and passionate relationships stem from initial hatred, or so the romantic novels say.
Indeed, according to Nick Cassavetes, the director of The Notebook, the couple could not stand one another during filming and apparently, Gosling even wanted McAdams gone. Gosling apparently said that he and McAdams had no chemistry and thus wanted her replaced with someone else.
According to Daily Mail, Cassavetes said – "Maybe I'm not supposed to tell this story, but they were really not getting along one day on set. Really not. Ryan came to me, and there's 150 people standing in this big scene, and he says, "Nick come here. And he's doing a scene with Rachel and he says, "Would you take her out of here and bring in another actress to read off camera with me?' I said, "What?" Then he says, "I can't. I can't do it with her. I'm just not getting anything from this."'
Cassavetes apparently made Gosling and McAdams talk about their issues privately which resulted in a screaming match between the pair. And while this screaming match did not solve all of their problems, it did help reconcile the two co-stars somewhat.
14

Chad Michael Murray And Sophia Bush – One Tree Hill
This one is rather unusual because the actor Chad Michael Murray and Sophia Bush did not instantly hate each other. In fact, the two co-stars fell in love on the set of One Tree Hill and even got married.
The wedding may have seemed rushed to some – and in hindsight, it was – but according to E Online, it seemed to Bush like it made sense at the time –
"In my 20s, when I was starting out my career as an actor, I wasn't looking for a relationship, but one found me and became serious, even though I hadn't planned to settle down until my 30s. But when the person you're with asks you to marry him, you think: 'This must be happening because it's supposed to.'"
Unfortunately, their relationship quickly turned sour and their marriage lasted only five months. However, even after the couple got a divorce they still had to work together on One Tree Hill.
Of course, no couple wants to work together after a break-up (or a divorce) but Bush said that she managed to put her feelings aside, according to Daily Mail – "At the end of the day, we're grown-ups, and I actually think it's interesting that when people split in a way that's unpleasant, they usually just go on quite literally hating each other – or the person in my situation hates the other person, whatever – but when you have to work with somebody for another half a decade, you kind of have to deal with it. Because for me, at the end of the day, my job is my priority.'
13

Stana Katic And Nathan Fillion – Castle
Stana Katic and Nathan Fillion were co-stars on the very popular TV series Castle. Katic played the detective Kate Beckett whereas Fillion played the role of a writer and Beckett's partner Richard Castle. The two had great chemistry from season one of the show but of course, fans were made to wait for numerous seasons until the couple finally got together.
However, while Katic and Fillion had great chemistry on screen, the two co-stars apparently did not get along off-screen. And of course, who can forget the controversy surrounding season nine of the series (which never happened)? If you can't recall as to what exactly happened, let us refresh your memory: during talks for season nine of the show, it was announced that neither Stana Katic nor Tamala Jones (who played the role of the medical examiner Lanie Parish) were invited to take part in season nine. This was apparently due to budgetary reasons.
Of course, Castle without detective Beckett would be pointless, so it came as no surprise when season nine was canceled altogether. Apparently, monetary issues and fame were what got in the way of Katic's and Fillion's friendship.
According to Dish Nation, an anonymous source close to the two co-stars said – "As her popularity increased, she was given pay raises, and she even got a new dressing room equal to his. As time went on, Nathan became more and more distant, insisting that they only set foot on set together when it was absolutely necessary. And this past season he demanded that when they did have a scene together – the writers make it short. Ironically, while their on-set chemistry was hot – their off-set chemistry was not!"
12

Patrick Swayze And Jennifer Grey – Dirty Dancing
Dirty Dancing was what turned Patrick Swayze and Jennifer Grey into international stars. It was – and still is – an iconic movie thanks to the chemistry that the two actors shared on screen. Funnily enough, while Swayze's and Grey's characters look like they are very much attracted to one another on-screen, Grey recently admitted that she was not at all attracted to her co-star. Swayze went even further and in his memoirs declared that Grey was incredibly difficult to work with and that he thought the movie was just camp fluff.
According to Grey's interview with Glamour, the actress said that she didn't think there was any chemistry between her and Swayze –
"I was cast before he was. He came in [to test] along with a bunch of other guys. I didn't think we had chemistry. But you either do or you don't. It's a weird thing, though. It doesn't have to do with whether you like someone or not. It's just you either have it or you don't."
According to Telegraph, Swayze found Grey incredibly hard to work with. Indeed, he pretty much implied that she was very unprofessional – "We did have a few moments of friction when we were tired or after a long day of shooting. She seemed particularly emotional, sometimes bursting into tears if someone criticized her. Other times, she slipped into silly moods, forcing us to do scenes over and over again when she'd start laughing. I was on overdrive for the whole shoot – staying up all night to do rewrites, squeezing in dance rehearsals, shooting various scenes – and was exhausted a lot of the time. I didn't have a whole lot of patience for doing multiple retakes."
11

Julia Roberts And Nick Nolte – I Love Trouble
The romantic comedy I Love Trouble, starring Julia Roberts and Nick Nolte, came out in 1994 but don't be too upset if you haven't heard of it. Unlike films such as When Harry Met Sally or Pretty Woman, I Love Trouble did not come to be known as an iconic movie and for good reason – it has been rated terribly both by critics and the audience alike. Indeed, Nolte has said that it is the worst movie he has ever appeared in and that he simply sold his soul for the money that was offered to him.
Maybe it was Nolte's dissatisfaction with the film that led to tension on set. Back in the day, LA Times reported that Nolte and Roberts did not get along. Apparently, Roberts was annoyed by Nolte's machismo and would often insult him. Nolte for his part found it incredibly amusing to further irritate Roberts by doing things and saying things that he knew she wouldn't approve of. At the time, it was said that Roberts and Nolte hated each other so much that they would often play their parts with stand-ins and not each other.
Indeed, according to LA Times, Roberts admitted, in an interview with the New York Times, that her and Nole "sort of gave each other a hard time" from the very first moment they laid their eyes on one another. Furthermore, Roberts added that Nolte is "charming and nice, he's also completely disgusting."
According to News, Nolte retorted that Roberts is not a nice person – "It's not nice to call someone 'disgusting.' But she's not a nice person. Everyone knows that".
10

David Duchovny And Gillian Anderson – The X-Files
Both David Duchovny and Gillian Anderson worked long hours on the set of The X-Files so it comes as no surprise that behind their on-screen chemistry there was real-life hatred. In a 2015 interview with The Guardian, Anderson admitted that there were periods when she couldn't stand Duchovny, and he felt the same towards her – "I mean, yes, there were definitely periods when we hated each other. Hate is too strong a word. We didn't talk for long periods of time. It was intense, and we were both pains in the arse for the other at various times."
When asked why it was that Anderson disliked Duchovny, and why exactly she found him difficult to work with, she said, according to that same interview with The Guardian –
"I'm not going to get into it. I'm not even going to begin to get into that. But we are closer today than we ever have been."
Duchovny agreed with Anderson and said, according to Variety, that working alongside on the show brought out their worst traits –
"The crucible of doing that show made monsters out of both of us."
That's quite a statement – we can only imagine how bad it was on set of the show! Nowadays, however, the actors have patched things up. Duchovny said, according to Variety – "The way we work together has changed. Whatever rapport we have as actors, we earned. It's nice to be able to play that without ever even feeling like you're playing it."
9

Jamie Dornan And Dakota Johnson – Fifty Shades of Grey
Jamie Dornan and Dakota Johnson may have acted out the most intimate scenes in Fifty Shades of Grey but according to fans and the media, despite their on-screen chemistry (which according to some, was not as good as it could have been anyways) it was obvious that the two actors hated each other in real life.
Of course, neither Dornan nor Johnson revealed anything damning but some say that there's enough evidence in the couple's photos and interviews to support the theory that the two did not get along. Apparently, some people were quick to notice that Dornan and Johnson look not only detached from one another in their photos but actually annoyed with one another.
When asked about these rumors in an interview with Vogue magazine, Johnson said – "Nudity is really interesting for an actor. Jamie and I worked so incredibly closely for so long. There were no inhibitions, and it was very honest, very trusting. But I mean, what a gamble! What if he had turned out to be a total d***? There's no makeup. There are no clothes to tell you a bit about the story. There's no jewelry to give you a clue about social status. So it becomes purely about the performance." She sips her coffee and softens her voice, lest her cover get blown."
According to Jezebel, the line "what if he had turned out to be a total d***?" is damning and suggests that while Dornan is not like that, he is still, nonetheless, not the most pleasant co-star one could work with. Commentators were quick to agree that that particular line stood out to them also.
Featured Today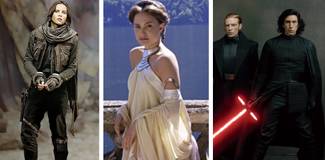 10 Star Wars Actors Perfect For Their Roles (And 10 Who Clearly Are Not)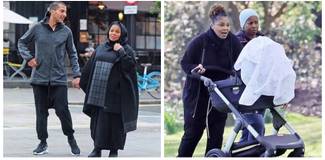 25 Surprising Pics Of Janet Jackson Leading Up To Her Billion-Dollar Divorce

15 Roles That Meghan Markle Wishes The World Would Forget

8

Kate Beckinsale And Luke Wilson – Vacancy
Kate Beckinsale and Luke Wilson co-starred in the 2007 horror thriller film called Vacancy. The pair played the role of a couple – Amy and David – whose car break downs in the middle of nowhere and who, as a result, have to spend the night in a remote hotel. However, as they spend their evening watching slasher movies, they realize that they were all made in the room they're staying in.
While on-screen Beckinsale and Wilson looked like a real long-term couple, it is said that off-screen they could not have been more hostile to one another. Apparently, during the filming of the movie Wilson made a habit of appearing on set completely hung over and constantly bragged about the women he hooked up with during his days off.
In addition, according to The Bosh, an insider said that Wilson acted like a total diva while on set –
"He doesn't want anyone on the set in his line of sight except the director [and he is] outwardly rude and awful to Kate…He is a total diva."
Plus, it is said that when Beckinsale had to shoot dialogue scenes where Wilson is off-camera, he'd send in a stand-in instead of showing up himself. Beckinsale supposedly got so annoyed by this that when Wilson was supposed to do his lines she gave him a picture of herself with a note that read – "Read your lines to this – it will be better for both of us."
7

Jennifer Aniston And Jay Mohr – Picture Perfect
Jay Mohr and Jennifer Aniston had undeniable chemistry in Picture Perfect but apparently, Aniston was not too happy with her co-star. Mohr allegedly did not expect to get the role of Nick seeing how actors such as Matthew Broderick and William Baldwin also went for it. And Aniston did not expect him to get it either. Indeed, it is said that Aniston wanted her then real-life boyfriend Tate Donovan (whom you might remember as Rachel's love interest named Joshua on the iconic TV series Friends) to play alongside her so when Mohr was cast instead of him she made sure that he knew she was dissatisfied.
In a later interview with Elle, Mohr said that his time on set alongside Aniston was awful. Indeed, according to Celebitchy, he said –
"Being on the set of a movie where the leading woman was unhappy with my presence and made it clear from day one. I hadn't done many movies, and even though they screen-tested some pretty famous guys, I somehow snaked into the leading role. The actress said, "No way! You've got to be kidding me!" Loudly. Between takes. To other actors on set. I would literally go to my mom's house and cry."
Apparently, when Elle reporter said that the only movie that fits Mohr's description is Picture Perfect and asked if he was referring to Jennifer Aniston, he answered with – "I will never, ever answer that." And he didn't have to – his response simply affirmed that it was indeed Aniston he was talking about. After all, he would have denied it otherwise.
6

Richard Gere And Debra Winger – An Officer and a Gentleman
The romantic drama An Officer and a Gentleman came out in 1982 and was a success right from the very beginning, thanks to its intriguing plot but also thanks to its talented cast, namely the actors and co-stars Richard Gere and Debra Winger.
If you've seen the film then you probably noticed that the two actors have great chemistry. Unfortunately, that is all an illusion, albeit a good one. It turns out that Gere and Winger only had chemistry when the cameras were rolling and in actual fact found it incredibly difficult to work together.
According to the actor's Louis Gossett's Jr's memoirs, titled An Actor and a Gentleman, Winger did not like working with Gere at all. Indeed, unlike most, she did not think that he was anything special at all. According to The Guardian, she called him "a brick wall", whatever that is supposed to mean.
Gere later admitted that there was indeed tension between them during filming but refrained from saying anything mean about the actress herself. Still, Gere wasn't the only one whom Winger made derogatory remarks about. She called the director of  An Officer and a Gentleman "an animal", according to The Guardian. But maybe her standards were just too high – she did, after all, have great charisma and she did win an Academy Award nomination for Best Actress for her role in the film.
5

Pierce Brosnan And Teri Hatcher – Tomorrow Never Dies
Pierce Brosnan and Teri Hatcher once filmed a James Bond movie – the 1997 Tomorrow Never Dies – together. Brosnan, of course, played the role of Bond. And Hatcher played the role of Paris Carver, Bond's ex-girlfriend. The two certainly had chemistry on the big screen but apparently not so much behind the scenes.
Brosnan said that he was annoyed with Hatcher for much of the filming because she was always late on set. Indeed, his annoyance even led to him giving out to her and the two had a row. According to MI6 HQ, Brosnan said –
"I got very upset with her – she was always keeping me waiting for hours. I must admit I let slip a few words which weren't very nice."
Brosnan then apparently confided in a Vanity Fair interview that it was only later that he found out that Hatcher was pregnant and suffering from morning sickness, hence why she was always late to set. Still, the actor was allegedly not too perturbed by this and did not appear sorry to have given Hatcher a piece of his mind. He said, according to MI6 HQ –
"It came out one morning that Teri was pregnant and she hadn't been feeling very well. Still, these things happen."
There's no way of knowing whether Hatcher retaliated verbally but sources did say that she slapped him extra hard in one of the scenes.
4

Reese Witherspoon And Vince Vaughn – Four Christmases
The 2008 Christmas-themed romantic comedy Four Christmases saw Reese Witherspoon and Vince Vaugh, or rather, their characters, visiting their four divorced parents for Christmas. The couple had great chemistry on screen but apparently did not get along off-screen. Witherspoon was allegedly an uptight perfectionist whereas Vaughn was too easy-going (or at least too easy-going for Witherspoon).
According to The Telegraph, a source from the movie set revealed to NY Daily News that Vaughn often came to the set looking like he had just rolled out of bed whereas Witherspoon always arrived looking ready to film – "Vince rolls onto set in the morning looking like he just came in from a night out, while Reese will arrive early looking camera-ready. Then Reese tries to force Vince into blocking out each scene and running through their lines as Vince tries to convince her that he's an ad-libber and wants to play around and see where the scene goes. She's a one-take perfectionist and Vince likes to try it a few different ways. Sometimes Vince will be standing behind her and he has this look on his face that he just wants to kill her!"
In addition, according to Uproxx, a source from the set revealed to the New York Post that Witherspoon was against shooting an intimate scene with Vaughn – "Reese has an issue with the scripted love scene. It is meant to be a funny, American Pie-style romp, full of bumps and laughs, but Reese is of such a prude, she thinks it's just too much."
3

Mila Kunis And Ashton Kutcher – That 70's Show
They may be happily married now but the actress Mila Kunis and the actor Ashton Kutcher did not always get along. Indeed, once upon a time they actually hated each other. This was back when both Kunis and Kutcher were co-stars on That '70s Show.
As you can probably recall, back in the day Kunis played the role of Jackie and Kutcher played the role of Kelso on the show. On-screen, the couple dated but according to a source from the set of the series, in reality, the two actors hated each other.
According to Glamour magazine, the source revealed that Kutcher and Kunis were never close while on set –
"Ashton and Mila were absolutely not friends during much of the making of That '70s Show. In fact, they couldn't stand working together…The two were never close on the set. Quite the opposite!"
Indeed, Kunis once admitted herself that back in the day she used to hate Kutcher. According to Glamour magazine, Kunis said – "There's nothing we don't know about each other because we've known each other for so long: the ugly, the bad, the good. We went through a period where I thought he was crazy. At the height of his career, I was like, "Ugh, I don't like you. I don't even know you anymore. You think you're such hot sh-t."
2

Harrison Ford And Sean Young – Blade Runner
You've probably seen the incredibly famous 1982 science fiction film Blade Runner which starred Harrison Ford and Sean Young. On screen, the two had amazing chemistry. Young played Rachael – a replicant whose implanted fake memories made her think that she was a human being. Ford played Rick Deckard – a special operative whose task it was to retire these replicants.
Were Ford and Young as passionate about each other in real life as they were about each other on screen? Were they even friends? As you've probably guessed it, they were not. In fact, they hated each other. And, believe it or not, according to Fast Rewind, the love scene between the couple that took place in Deckard's place became known – among crew members – as the "hate scene" for the two actors hated each other so much.
So why was there so much tension between Ford and Young? Well, according to Harrison Ford: The Films book by Brad Duke, the film producer Katherine Haber who worked on the set of Blade Runner, said – "I think the reason there was friction between Sean and Harrison was clashing personalities. You also have to remember that Harrison is the consummate professional, and here he was working with someone who was very green. That couldn't have been easy for him, given the other stresses Harrison was under."
Of the "hate scene", Haber said – "That was not a love scene, that was a hate scene. When he pushes her up against those blinds? Uh! He hated her. He hated her."
1

Angelina Jolie And Johnny Depp – The Tourist
Both Johnny Depp and Angelina Jolie are iconic actors. They're talented. They're beautiful. It's no wonder that they are Hollywood's best known A-listers. And they thoroughly deserve their status. However, while Hollywood's A-listers can certainly act – as was showcased by Jolie and Depp when they co-starred in the 2010 drama The Tourist – that doesn't necessarily mean that they should star alongside one another.
The Tourist received terrible critic ratings although it also went on to receive three Golden Globe award nominations. Still, it wasn't just the film that was being critiqued. Depp couldn't escape Jolie's wrath either. Apparently, she made him drink Listerine and chew breath mints before the shooting of every romantic scene. According to Celebitchy, Depp said –
"I hate it, but I wanted to keep her happy."
Maybe Jolie insisting that Depp drink Listerine and chew on mints is what made their relationship go sour for according to sources, the two did not get along on set at all.
Indeed, according to Babble Jolie was not only disappointed by Depp's lack of personal hygiene but also by the fact that he did not get into better shape for the role whereas Depp thought that Jolie is incredibly full of herself- "Their chemistry was supposed to fly off the charts, but in private, they're not getting along. She was disappointed that he didn't get in better shape for the role and that he didn't want to cut his hair. Johnny retreats to his own trailer until he's called out again. He think she's really full of herself."
Source: Read Full Article