Kendall Jenner has a new man and he's an Aussie. She's rumored to be dating Ben Simmons, who plays for the NBA. Apparently, Khloe Kardashian's problems with Tristan Thompson aren't deterring Kendall from dating a rich and successful pro basketball player. Kendall has dated b-ball stars before, so this is familiar territory for her. The problem is, Ben Simmons had a girlfriend, Tinashe, until very recently. There are those who suspect that Kendall came between Ben and Tinashe. Was Kendall the "other woman"?
Kendall's new relationship isn't the only reason she's making headlines these days. Another is that she reportedly didn't even bother to RSVP to half-brother Brody Jenner's wedding invite. This information comes from Brody himself. He also says that Kylie Jenner failed to RSVP.
Caitlyn Jenner won't be attending Brody's upcoming wedding to Kaitlynn Carter, either. Caitlyn says she has a scheduling conflict. Um, ok.
Anyone who wants to get the inside scoop on Kendall's new romance will enjoy this list. It's packed with facts about Kendall, Ben Simmons, Tinashe and so much more.
Kendall is only 22, so this new relationship probably won't stand the test of time. Kendall hasn't managed to make it work with other high profile boyfriends, including Harry Styles and ASAP Rocky. Eventually, she'll find her perfect match, but it may not be Ben Simmons, who reportedly dumped Tinashe for Kendall. Let's hope he doesn't do to Kendall what he allegedly did to Tinashe.
15

Ben is from Australia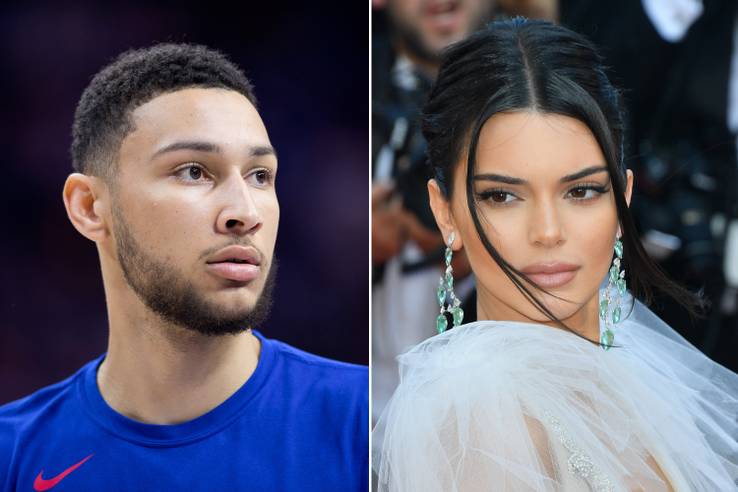 Most of Kendall's exes are from America, except Harry Styles, who is British. Kendall's new guy comes from the land down under. He's Australian, so he was raised in a different culture. Kendall is from the USA, with her famous reality TV family and her Instagram presence and her contracts with American cosmetics and skin care company, Estée Lauder. Maybe she finds Ben's Aussie background refreshing, because he's different.
While he's different, he's not too different from Kendall's usual type. He's an NBA player and she's dated basketball guys before. Pro athletes are basically trophy boyfriends. They are eligible bachelors who are rich and famous. Quite often, these types of guys don't make the best partners, because women are throwing themselves at these elite athletes regularly. Most pro basketball players have trouble resisting temptation and staying faithful in their relationships.
Will Ben be different with Kendall?
Kendall may not be looking for a forever relationship anyway. She's very young. She's also very busy due to modeling commitments which take her all over the world. Ben's got a busy schedule, too. Being in the NBA means practices, games, traveling and doing press. We'll see if these two have enough commitment to make time for each other over the long term.
14

Ben Is Kendall's 3rd Basketball Player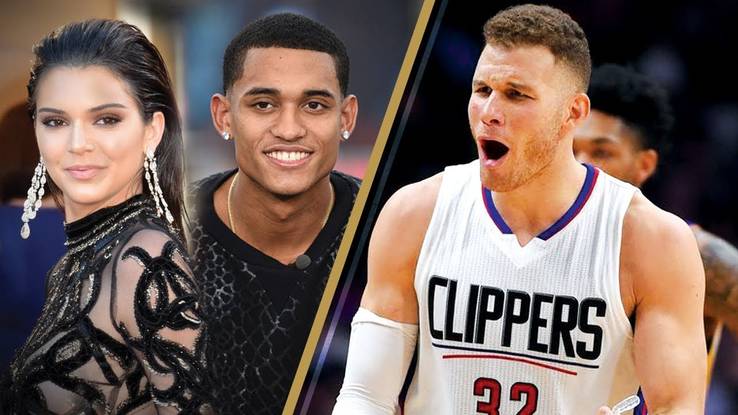 At this point in time, Kendall has been linked with a trio of pro basketball players. The latest is Ben Simmons. The first two were Blake Griffon and Jordan Clarkson. I guess Kendall thinks the third time is the charm?
So, why did her two relationships with other NBA players fail? Well, her relationship with Blake reportedly tanked because he was traded to the Pistons from the Los Angeles Clippers. It's probably way more convenient for Kendall to have a love interest in sunny L.A.
With Jordan Clarkson, it seems like things were casual, rather than serious, and that Kendall and Jordan were on friendly terms after they stopped dating. They hung out together at a club after their alleged breakup, during a period when Kendall was spending time with ASAP Rocky regularly.
According to Harpersbazaar.com, Kendall likes to stay quiet about her love interests. She has said that marriage isn't a goal with any of these guys, and that she's often unsure about what the relationships mean to her. In her view, it would be pointless to talk to the press about love interests, when she herself hasn't gone "all in" with these guys. That seems smart. It's probably much wiser to say nothing than to say too much. In some ways, Kendall seems more mature than other members of her family who are older than her.
Another theory is that these romances are not real. Most women who fall in love find it hard not to reference their love online. It's kind of unusual for a woman to be as continually guarded and quiet about her love life as Kendall is.
13

He May Have Dumped Tinashe For Kendall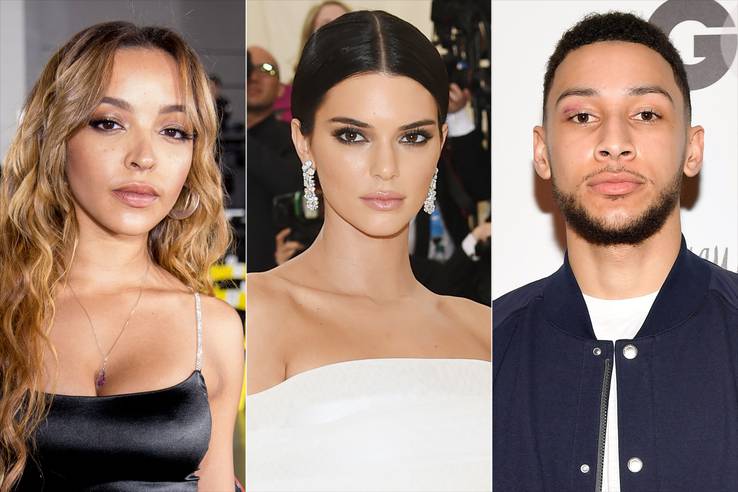 Is Tinashe dealing with a broken heart because Ben Simmons left her for Kendall? Recent gossip reports indicate that this is the case. Tinashe seemed very devoted to Ben. Her Instagram was filled with couple pics of her and Ben, plus loving words about her boyfriend. Now, she'll have to deal with hearing about Ben and Kendall all of the time. That is going to hurt. It's possible that Tinashe feels very betrayed for her former partner.
Tinashe is an American dancer, singer-songwriter, actress, model and record producer. She's 25 and she was born in Kentucky. She's an Aquarius.
On May 30th, 2018, she defiantly posted an alluring bikini shot on her Instagram page. The caption is cocky and may be an attempt to let the world know that she is ok, even though she's hurting inside. On May 18th, she posted a professional headshot of herself, with the caption, "Intuition never ever wrong". It's probably that she'd felt Ben slipping away. Women do have very strong intuition about their partners.
If Ben was just playing Tinashe after he got close to Kendall, then the breakup is for the best. She can find someone else who won't treat her like that.
12

Kendall May Be The rebound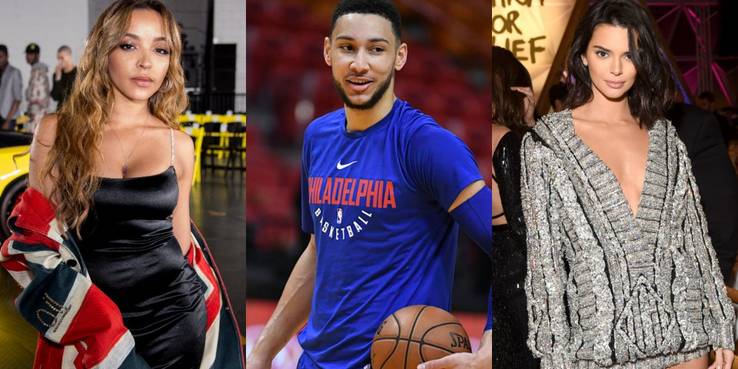 Did Ben get too friendly with Kendall while he was still playing the part of Tinashe's loving man? If so, Kendall may be setting herself up for the same type of treatment that he gave Tinashe down the line. Guys who are willing to dump long-term partners for new girls usually have a habit of eventually trading in every girlfriend for a newer model. It's possible that we'll never know whether or not Kendall dabbled with another woman's boyfriend.
Ben and Tinashe looked cozy and romantic at Coachella 2018, where she performed. That wasn't so long ago. What happened?
Simmons has his own bearded dragon. Very Game of Thrones! He's also into opera. Not sure if Kendall would enjoy attending the opera with him. She might like dressing up for the opera, but would she enjoy the music?
Kendall has said that she tends to sneak around with her men, because she doesn't want to act "crazy" by being too publicly enthusiastic about her dates. She's committed to being as low-key as possible. This is why it's hard to find out when she met Ben or whether or not her relationship with him overlapped with his relationship with Tinashe.
Tinashe and Ben are believed to have been a couple for about eight months.
11

Tinashe's Brother Is Very Angry With Ben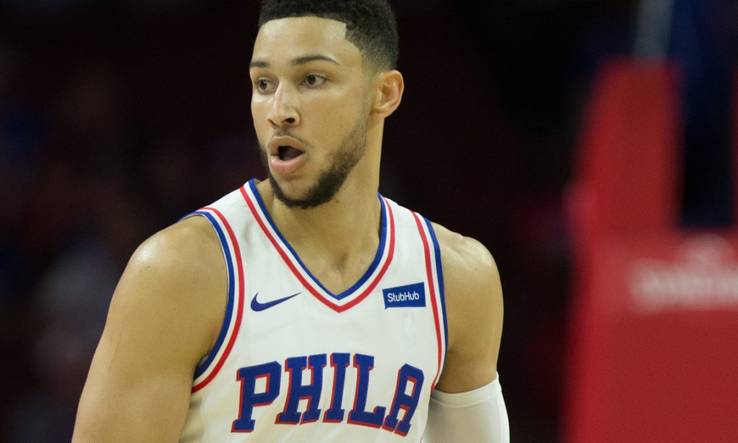 One clue that Ben may have been involved with Kendall while he was still with Tinashe is the reactions of Tinashe's brother. One of her brothers, Kudzai, attacked Ben on Twitter. Kudzai's post accused Ben of not being the best kind of boyfriend to Tinashe. He said that Ben was close to Kendall long before he broke up with Tinashe.
Before the news about Ben and Kendall almost broke the Internet, there were rumors that Ben dumped Tinashe because she was getting a bit too Kardashian. What does that mean? Well, Tinashe was calling up the "paps" and letting them know when she'd be out and about with her b-ball boyfriend. Kudzai says that's all incorrect and that Ben broke up with his sister after reports about her conduct with the paparazzi were published.
He wished that Ben could "be a man" and doesn't think there's any reason to excuse what happened. It is nice that Kudzai is so protective of his sister. He said he posted the tweets to defend his sis from haters who have believed the fake news.
The truth is that Kendall was also believed to have gotten between Blake Griffin of the NBA and his former girlfriend, Brynn Cameron.
Maybe these guys can't resist Kendall's physical attributes. She's a Vogue cover model and a classic beauty. Maybe they want the boost in fame that being her significant other will bring. The problem is, none of Kendall's men really seem that significant to her. She seems like someone who puts her career first.
10

Kendall and Ben Have Dated For a Few Weeks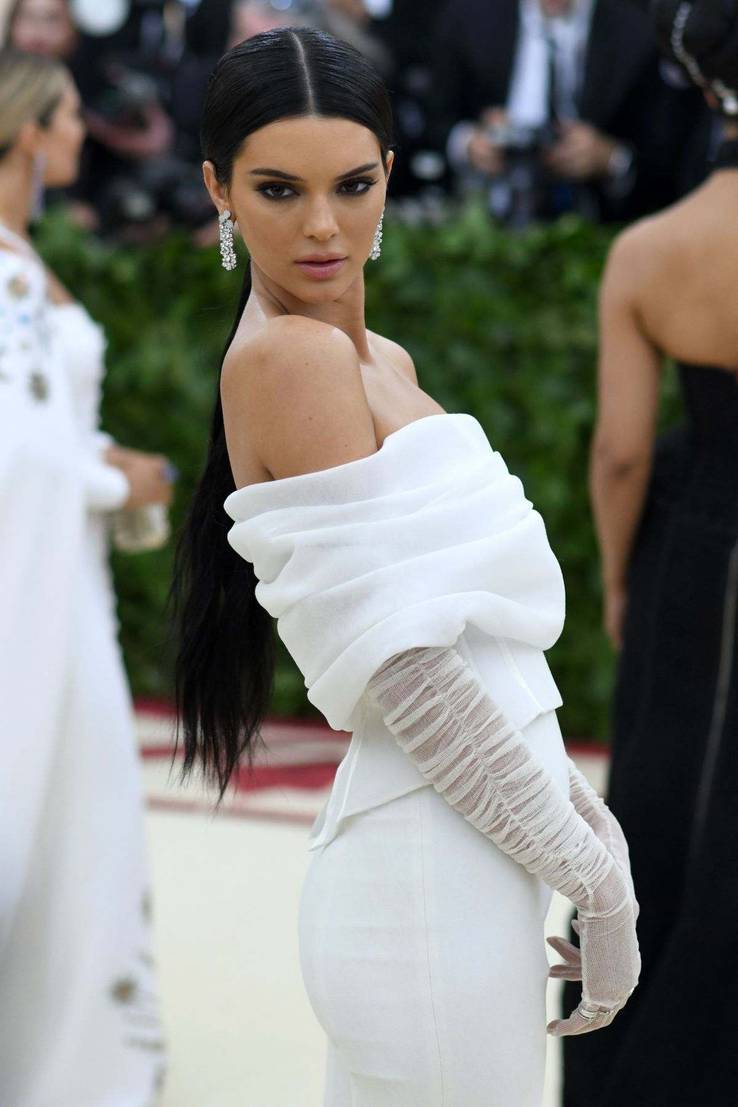 News of this relationship is all over the Web, but it's such a new relationship. According to a range of media reports, Kendall and Ben have been dating for just a few weeks. The scandal with Ben Simmons and former girlfriend, Tinashe, is fueling a media frenzy. People want to know how Kendall and Ben got together and whether the relationship started when Ben was still with Tinashe.
Ben Simmons is a big deal in basketball. But he lives in Philadelphia. Will Kendall be up for making the effort to see him there? Will he need to come to Los Angeles to be with her? Since there were issues with Blake Griffon and Kendall when he was traded away from L.A., the fact that Ben lives in Philly may become a problem for this new couple. Philly is fairly close to New York City and Kendall definitely needs to be in this "fashion capital" sometimes for work, so the fact that Ben is a 76'er may not be enough to ruin this fledgling relationship.
Overall, the Kardashians and Jenners are so LA. Ben Simmons reportedly wanted to be a Los Angeles Laker. He was a first draft pick because he's awesome and he ended up in Philly.
9

Tinashe Hasn't Unfollowed Ben Yet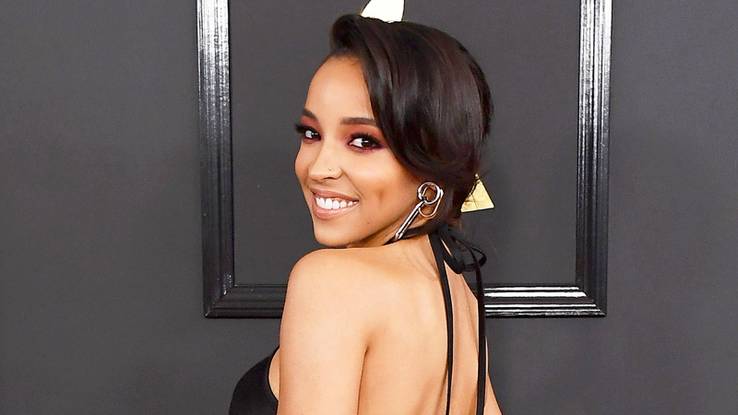 Ben's life is starting to change because he's linked with a member of the Kardashian clan. For example, TMZ, which is known for its "boots on the ground" approach to information gathering, is now targeting the basketball player. He's being followed and papped in a way that he has never been before.
Right now, Tinashe may be holding out hope that Ben will change his mind about the breakup and come back to her, because she hasn't unfollowed him on social media…yet. Maybe she's thinking that he won't be able to handle the Kardashian/Jenner world and all that it brings. Maybe she's just keeping tabs on her ex because she's angry.
She'll need some time to get over this. If Ben did hurt her, it's probably best to unfollow him and move on, but it's understandable that she's curious about what he's doing now. She may feel humiliated because footage of Ben and Kendall together is starting to show up on the Web. Her brother is mad at Ben, but her feelings may be more complicated. She was with the basketball player for a long time. She's still grieving the relationship and she just needs more time to make peace with everything that's happened.
Featured Today
20 Pics Of Keanu Reeves Vs The Paparazzi

10 A-List Actors Dropped By Hollywood (And 10 D-Listers Who Are Still Hanging On)

15 Actresses Who Only Act Tough (15 No One Wants To Mess With)

8

Kendall's Romances Don't Seem To Last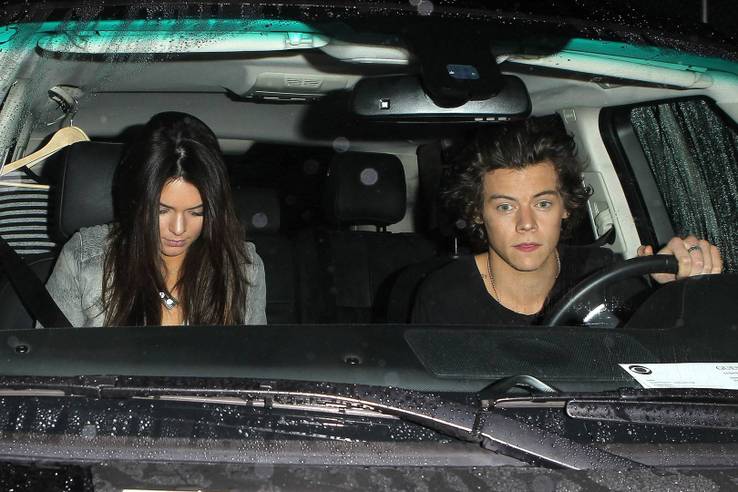 Harry Styles was one of Kendall's exes. They vacationed together on a yacht and private photos of the couple were leaked online after a hacking incident. Harry and Kendall looked happy together on holiday, but what really happened in their relationship? Harry is currently rumored to be in a long-term relationship with Camille Rowe. She's a French model who is the Dior Poison Girl model. She's blonde, chic and very different from dark-haired Kendall.
Harry was last photographed with Camille in late January of 2018. Camille gets so much hate online from jealous Harry Styles fans. They act crazy and post mean stuff on her social media.
Kendall's relationship with ASAP Rocky was reported to have lasted approximately one year. According to the US Magazine website, Kendall and ASAP Rocky never really took their relationship into "official" territory. They supposedly starting dating in summer of 2016.
Kendall's relationships with two basketball players also faded away. Maybe Kendall is the one with commitment issues?
If this new relationship makes it past the one year mark, we'll know that Kendall is really serious about Ben Simmons, because she's never stuck it out with anyone that long before.
Is she still pining for Harry, whom she was reportedly really into?
7

Is This a Showmance?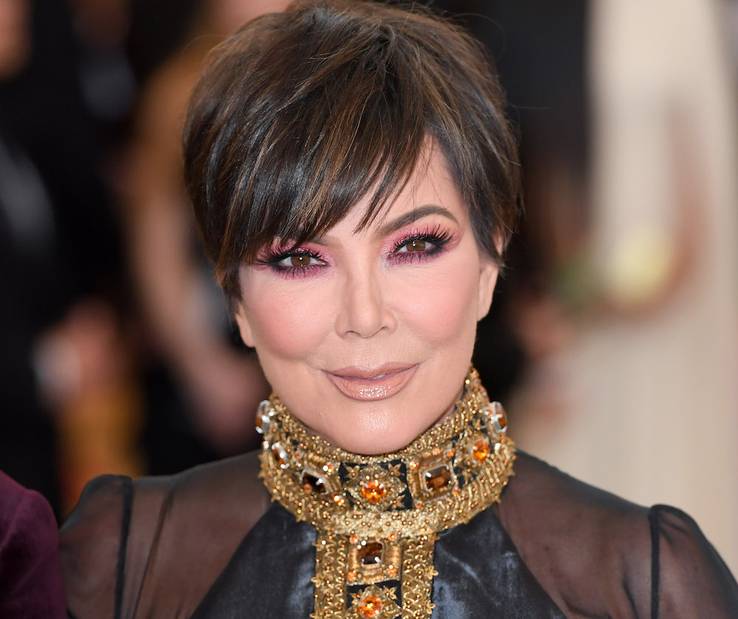 There is always the chance that these relationships with famous guys are showmances which are orchestrated by momager-in-chief, Kris Jenner. Is Kris the puppetmaster who is pulling the strings, for the purpose of keeping her family in the limelight? When Kendall starts dating well-known guys, the media goes into overdrive. The Kardashian family needs this type of publicity. It helps to keep the whole family empire profitable.
Kris actually trademarked the word, "momager". She's committed to managing Kim K. and she may do the same thing with her other daughters.
Kris is an interesting woman. She's crafty and powerful. She started gaining power when she married a successful lawyer, Robert Kardashian. She stepped out of her marriage with Robert by getting into a relationship with a Los Angeles soccer player. Robert found out after hiring a private detective. He then filed for divorce. Kris stayed in touch with soccer player for a long time and he says that Kris confided to him that Keeping Up with the Kardashians is super-fake.
Kris didn't settle for being a rich ex-wife. She wanted more. She married another rich man, Bruce Jenner, who is now Caitlyn. When Kim decided to make a play for fame, Kris was right there at her side, advising her and helping her. One rumor is that Kris helped Kim to negotiate a deal for her adult tape. That's strange behavior for a mother, but Kris isn't a typical Mom. She's a driven woman who sees dollar signs when opportunities arise. She maximizes every opportunity.
6

They Meet Up in Beverly Hills and New York City
TMZ has footage which shows Ben Simmons near a black SUV. Kendall is reported to be the woman inside of the sports utility vehicle. It must be rough for Tinashe to see this stuff. There's really no way for her to avoid it, unless she goes off the grid entirely. If Ben and Kendall are deciding to take their relationship public, Tinashe can expect more upsetting video footage in the future. Apparently, Ben and Kendall met for a romantic lunch at the Beverly Hills Hotel. They were also spotted at the Manhattan eatery, Vandal, several days ago.
It's possible that Ben and Kendall are just friends, but it's very unlikely, in light of Tinashe's Instagram post about her intuition being correct, as well as the angry social media posts from her brother. There seems to be a scandal brewing which is just about to explode.
You can't really "steal" someone's man, as a man who strays actively wants to be stolen. However, Kendall may still find that her reputation is tarnished by this new relationship. Possibly, she doesn't care. She's far more popular with the public than her love rival, Tinashe, so she may dismiss the scandal and wait for it to blow over. These things always blow over.
5

Simmons Doesn't Follow Kendall or Tinashe on Social Media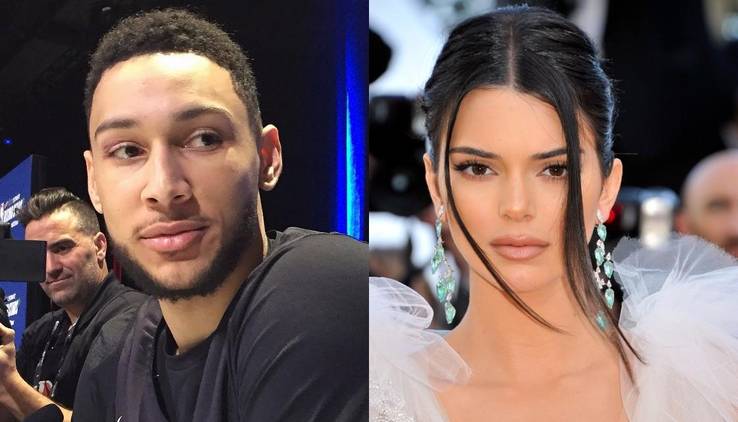 This basketball player seems to be the one in charge. He's not following Tinashe or Kendall on social media. He's an extremely good basketball player and he may feel that he doesn't need to do much in order to get and keep women. If he's still got his ex-following him, even though he's with another woman, he may be getting an ego boost from all of this scandal. Eventually, he met get tired of being cast as the role of villain, as being linked with Kendall may take the focus off of his sports achievements.
Ben makes 5.9 million dollars per year. He's handsome. His basketball skills are considered "magical" by many. He's got a lot going on, without needing to grab fame from girlfriends. However, dating Kendall will mean that a ton of people who don't care about basketball will become interested in him. He will become a lot more famous because he's entered into the Kardashian drama.
This new relationship may come and go. Chances are, Kendall is never going to say anything about it, while it's happening or when it's over. That's just not her style. Did you know that a lot of people think that Kendall bats for the other team and that her friendship with Lauren Perez was more than a friendship? There are people who believe that Kendall stages these relationships to protect a secret about herself.
4

Ben Plays For the Philadelphia 76'ers (NBA)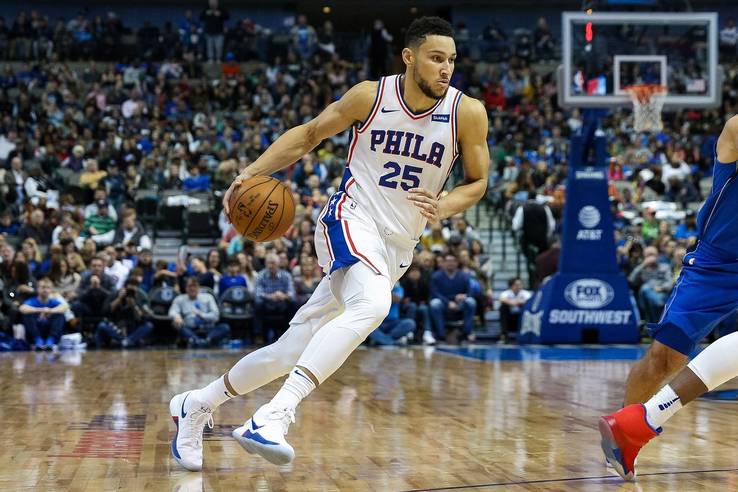 Big-time NBA players are often players off the court as well. When women date these guys, they must realize that there's going to be a serious downside. So many basketball players have been unfaithful to their partners. Kobe Bryant was hit with scandal when he wasn't faithful to his wife, Vanessa. Tristan Thompson was caught outside of a hotel with a curvy exotic dancer, while his pregnant wife, Khloe Kardashian, was at home alone.
Elite athletes are "dream men" for so many women. They are fantasy material and this means that certain types of women are all over them. Some women may want to brag about their encounters with famous athletes. Others may hope to benefit financially from associations with famous athletes. Women have a lot of different motivations for getting close to these guys.
Kendall has power of her own and Tinashe is also very successful. It's probably better to be successful in your own right when dating one of these guys. It's best to have a lot to fall back on if things don't work out.
Right now, Khloe Kardashian seems a bit down because of Tristan's conduct during her pregnancy. He's made her life very difficult at a time when she should be overjoyed. Hopefully, her baby, True, will help her to focus on what really matters. Khloe may decide to leave Tristan and take back her power. Sometimes, it's not smart to forgive. Sometimes, it's foolish.
3

Will Ben End Up Like Tristan Thompson?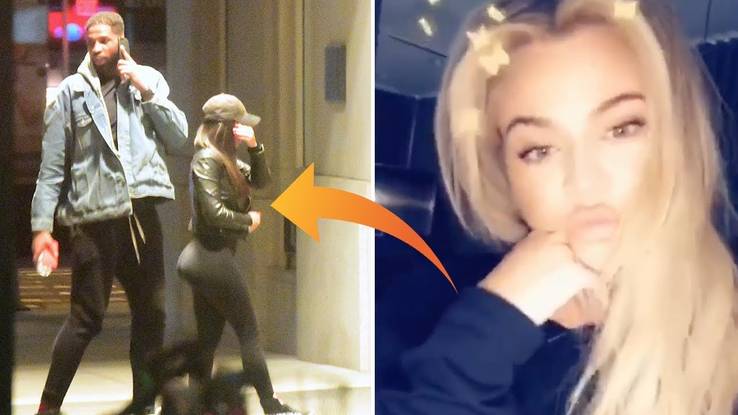 Ben is taking a risk by getting mixed up with Kendall and her family. He'll be dogged by paparazzi now. If he does anything that seems to go against loving Kendall and being good to her, he may get ripped apart in the media, like Khloe Kardashian's partner, Tristan Thompson, did. Ben Simmons will need to be very careful. TMZ isn't going to pull their cameras off of him any time soon.
Some people believe that there's a Kardashian curse, which leads men who get involved in the family to ruin. Scott Disick has been trashed in the press because of his conduct during his relationship with Kourtney Kardashian. Tristan Thompson has been shamed for being a horrible partner. Is Ben Simmons going to be the next one whose reputation takes a hit because he's dating a Jenner whose Mom runs the Kardashian family? It's more than possible.
Past behavior is the biggest predictor of future conduct. If Ben left Tinashe for Kendall, he'll probably move on from Kendall at some point. Also, Kendall tends to have romances that just peter out. So, I don't think this will be the love of a lifetime for Ben or Kendall, but I could be wrong.
2

Kendall Is One Year Older Than Ben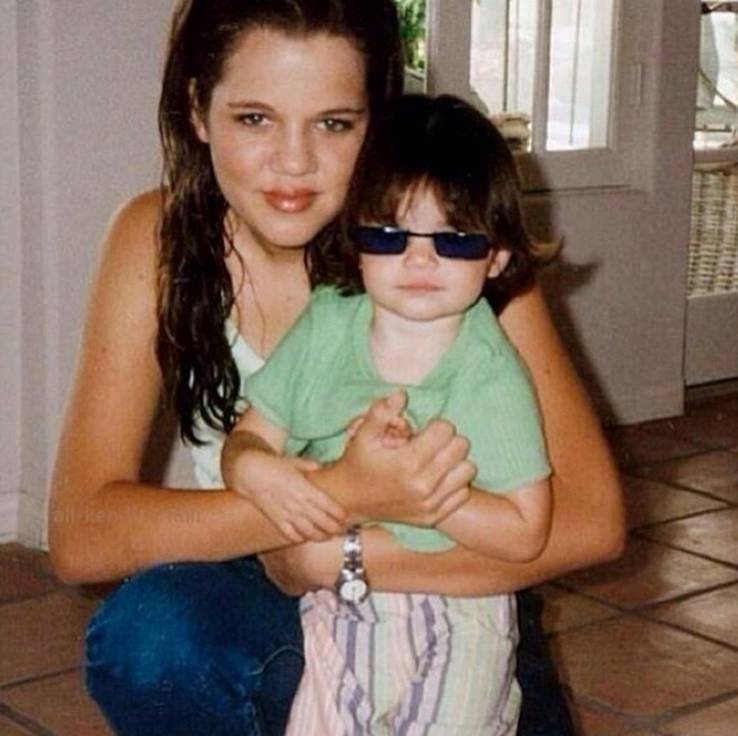 Kendall and Ben are really close in age, so they may have a lot in common. They grew up at the same time and this means more common ground. However, Ben grew up in Australia, while Kendall is so All-American.
Kendall was born on November 3rd, 1995. Ben's birthdate is July 20, 1996. While relationships with big age gaps are sometimes successful, it's probably easier to stick it out with someone from the same generation, because they are on the same wavelength. Kendall and Ben are both millennials. They are part of Generation Y.
According to Psychology Today, the larger the gap in ages, the most likely a relationship isn't going to go the distance. That may explain why Ashton Kutcher's marriage to much-older actress, Demi Moore, didn't last.
Couples who are within five years of each other in age are much less likely to break up after marriage. Even a ten-year age gap, such as the age gap between Blake Lively and Ryan Reynolds (he's the older one) may spell trouble. That's interesting because there have been rumors of marriage problems between Blake and Ryan lately.
Adam Levine and Behati Prinsloo and Jay-Z and Beyoncé also have age gaps of ten years or more.
1

Ben's Zodiac Sign Is Cancer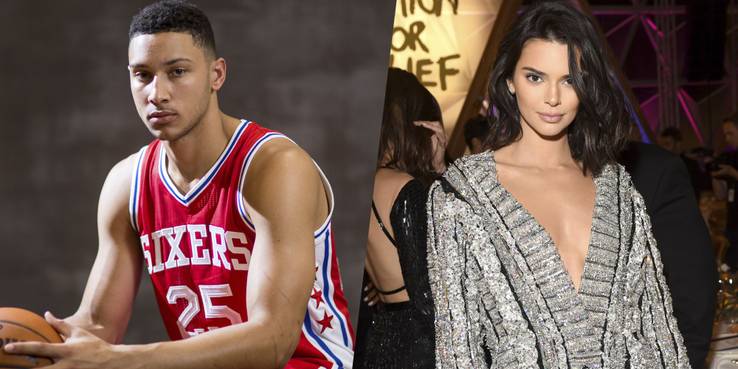 Kendall is a Scorpio, just like Kris Jenner is. Ben is a Cancer. Scorpio and Cancer are a solid match. Both Scorpio and Cancer are water signs which are deep, emotional and intense.
Scorpio may be more vengeful than Cancer, so Ben will need to be careful not to do anything that sets Kendall off. Cancer can be clingy, so Ben will need to guard against being too demanding of Kendall's time. Also, Cancers are so moody. They tend to go to emotional extremes. They have big highs and lows. Overall, this is a great astrological match with a lot of potential.
Kendall's exes weren't really ideal matches, zodiac-wise. ASAP Rocky was a Scorpio, like Kendall, whereas Ben is a different sign who will balance her out more. Harry Styles is a freedom-loving, inventive Aquarius who seems to have trouble making firm commitments to love interests. He's too freewheeling for a Scorpio lady like Kendall, who wants a partner who will be there for her one hundred percent.
On the plus side, Ben's Cancer sign will make him sensitive to Kendall's feelings. These two may be almost telepathic with each other. Each one will know what the other is thinking and feeling. Cancers also love family, so Ben may not be averse to settling down. A lot of Cancer guys really look forward to being fathers.
Sources: Harpersbazaar.com. Psychologytoday.com, TMZ.com, People.com, Okmagazine.com, Pagesix.com, Usmagazine.com
Source: Read Full Article