You might be surprised to hear that they are making a High School Musical 4, but before you get too excited, Zac Efron is not making an appearance. In fact, none of the major original cast is coming back. It's going to be a fresh cast and probably another chance for a bunch of young actresses and actors to make it big. In honor of the new series being made, we thought we would look back at the original cast and see where they are now. Some of them made it big and went on to be huge stars like Zac Efron while others didn't go very far at all.
At the time, High School Musical was a huge sensation and the 14-year-old girls were going crazy over the romance between Zac Efron and Vanessa Hudgens. It was a huge success and it became one of the only Disney Channel Original Movie's to have a theatrical release. So, where are they now?
These were, of course, a bunch of young adults that were thrown into the limelight and had to fend for themselves after High School Musical was over. Some of them landed on soft ground while others crashed and burned. These stars were just starting out in the industry and now it's been 11 years since then. Check out these 15 actors from High School Musical to see who made it big and who totally flopped.
15

Zac Efron is Killing It In the Industry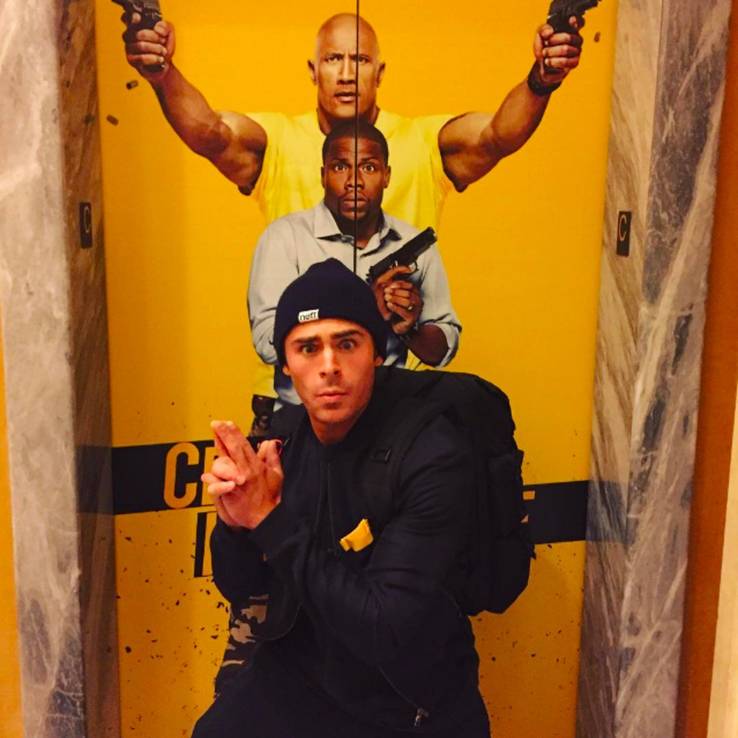 Zac Efron has very little to worry about these days. He's a huge star now that is working alongside some pretty great people. After High School Musical he went on to star in box office hits like Neighbors, The Lucky One and 17 Again. He also ended his love affair with Vanessa Hudgens which broke fans hearts, but he has also now been linked to some pretty cool A-list ladies. He did have a momentary stint in rehab which was reportedly for his bad habits, but he was quick to realize that he was about to ruin his life and he's been clean ever since. These days, he's never looked better, he has a six pack that we honestly can't stop staring at. He's been in amazing movies lately like Baywatch and The Greatest Showman which really showed just what a great actor he has become. He's the biggest success that came out of High School Musical. The Greatest Showman brought Efron back into a musical role and there was a reason that he chose it for his comeback.
"That was one of the most important things to get across with this role and one of the most profoundly important things that Zendaya and I wanted to both get across and felt capable of in this part,"
Efron told CNN. "What else can you do through a musical other than spread love and communicate a message that you really care about?"
14

Vanessa Hudgens Has Had Her Struggles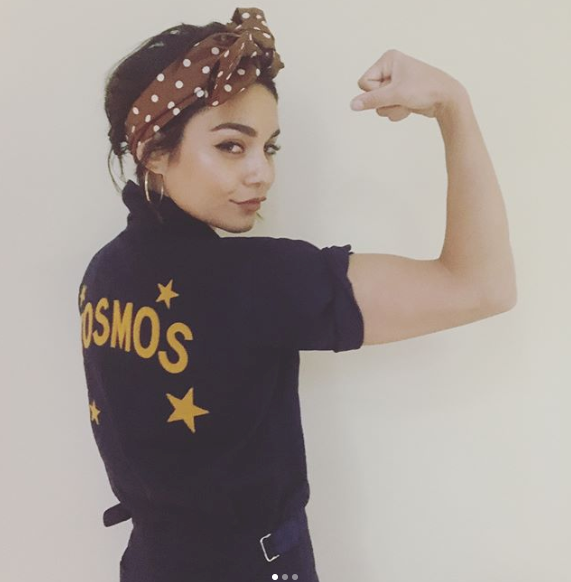 Even before Vanessa Hudgens left High School Musical, she had her struggles. She had pictures of herself leaked online and Disney wasn't exactly impressed about it. "I'm much better now," she told Seventeen magazine. "But truthfully, I don't like talking about it." At the time Hudgens released a statement saying that it was "the worst moment of her life."
"I want to apologize to my fans, whose support and trust means the world to me. I am embarrassed over this situation and regret having ever taken these photos."
The photos were from an intimate photo session. "It was something that was meant to be private, and even though it isn't anymore, I'd still like to keep it as private as I can." It didn't ruin her though and she went on to ditch her good girl image by starting in movies such as Spring Breakers and Gimme Shelter. She's also a big fan of Coachella and is often seen there chilling with friends. She is nowhere near the level of fame that Zac Efron has, but she's also not circling the drain either. These days she is dating Austin Butler who she seems very happy with.
13

Corbin Blue Is Doing A Soap Opera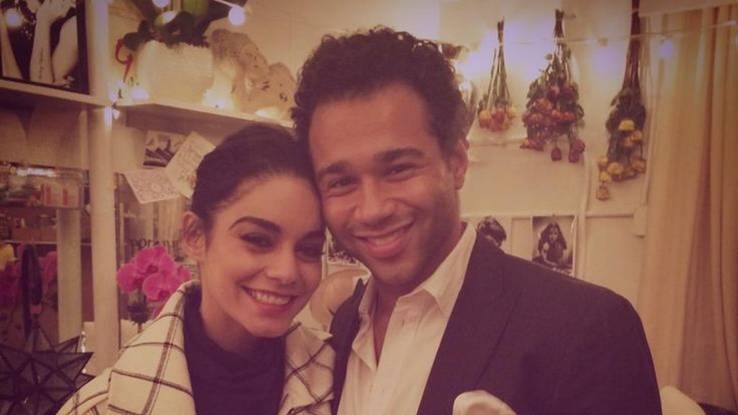 He played Zac Efron's best friend during the franchise and he's still pretty successful in the industry. He's not on the same level as Efron, but he's worked consistently in Hollywood ever since the franchise ended. He went on to Broadway after High School Musical which was probably the best place for him. He was in Godspell and In The Heights. He then went on to star in a soap opera. Which isn't the best move upwards but he was on One Life to Live for a year. He was also on Dancing With The Stars and got so far as to be a runner-up. Many fans feel like he was robbed at the end because he's clearly an awesome dancer. He's had some cameos on TV shows such as Chicago Med, Castle and The Fosters. He's got three projects in post-production right now, one of which is the role of Ovid in Ovid and the Art of Love. He got married in 2016 to his love Sasha Clements. He thought that the experience of High School Musical was a good one.
"Since the movie, we've grown up, and the audience has grown up," he said. "As a project it's continued to grow.
So, you can see a little bit, I mean it still definitely has the same wholeness, and the same "positivity" as the first [High School Musical] had. But in [High School Musical 2], the musical is a little more modern, and the whole storyline, the message is, kind of, growing up and preparing for the future, while still not losing who you are and your own self-morals."
12

Ashley Tisdale Is Massively Successful As A Voice Actress
Ashley Tisdale was the calculating and stuck up girl from High School Musical. After the franchise ended, she didn't leave Disney. In fact, she has had a pretty successful career in voice acting which is pretty cool. You might recognize her voice as Candice Flynn from the hit series Phineas and Ferb. She was also a voice actor in Ginger Snaps, Charming, Family Guy, and Glenn Martin DDS. After High School Musical she even got her own spin-off Sharpay's Fabulous Adventure. One thing is for sure, Tisdale has proven that she is a natural in front of the camera. She has been working consistently in Hollywood and these days you can find her on the TV series Skylanders Academy.
She has also been lucky in love. She married the man of her dreams which just so happens to be Christopher French, the lead singer of Annie Automatic. The two are super cute on Instagram as they are always posting videos of themselves singing covers of songs. She told E! News, "I feel young, so it doesn't really freak me out. I think I've gotten more comfortable with my age like I'm so much more secure, I'm married, I have an amazing husband."
11

Lucas Grabeel Followed His TV Sister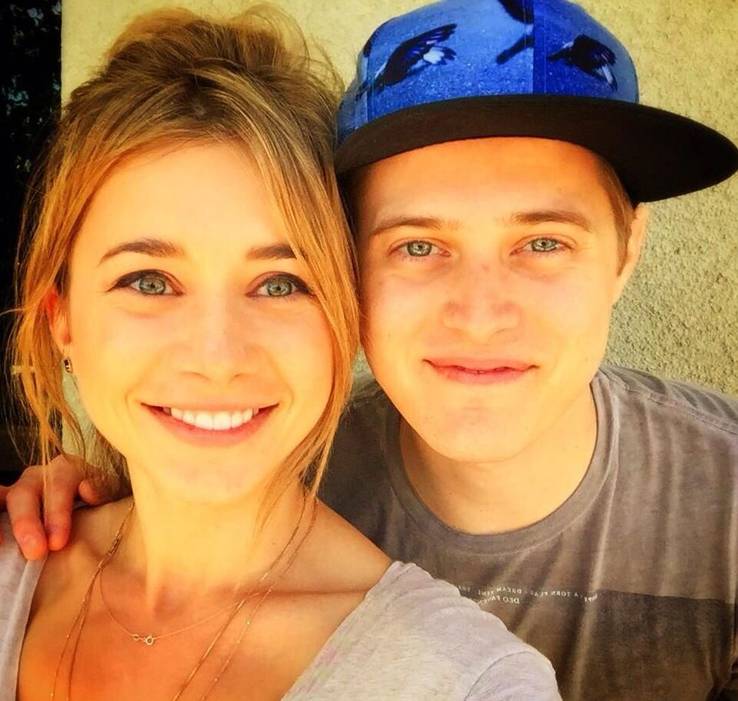 Lucas Grabeel is another actor that gravitated towards voice acting. Lucas Grabeel may not be on the level of Zac Efron, but he has done a TON of work over the years. In the past five years alone, he has been connected to six TV series such as Family Guy, Phineas and Ferb, Pinky Malinky, Spirit Riding Free, Dragons: Race to the Edge, Switched At Birth and Elena of Avalor, just to name a few. He's also set to star in another remake of Little Women playing the role of Laurie. He won a Teen Choice Award for his role on Switched At Birth. He's not just limited to acting either, he has his own production company called 14341 Productions where he acts, directs and writes short movies. Grabeel has said that he always had difficulty being a guy who loved to dance while growing up.
"You can't be a dude and be a dancer and in theater and singing when you're in middle school and not be made fun of," he said. "I was armed with wit. I could talk my way out of the bullying situations. But it wasn't easy."
Things changed when he attended the Missouri Fine Arts Academy back in the summer of 2002. "It was the first time I was around enough weird people; I was like, 'Oh, there are other people like me. This is interesting. This is cool,'" he said. "It was such a neat experience to delve into that and be surrounded by the fine arts."
10

Monique Coleman Supports Her Friends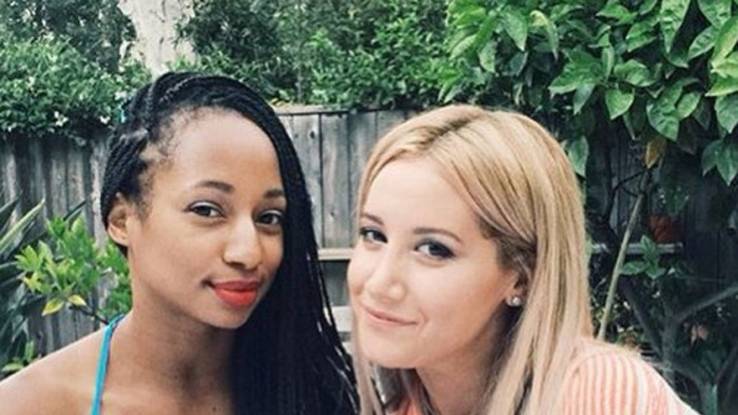 Monique Coleman hasn't had the same kind of success as some of her co-stars. She's been working consistently in Hollywood since High School Musical ended, but it's been in bit parts or guest starring roles, but nothing major. She's been on a few TV shows like Here We Go Again, The Fourth Door and Guidance. There was a time that she took a break from acting to do some humanitarian work. She is the first ever UN Youth Champion where she created Gimme Mo' which allows teens to have a place where they can discuss real issues like homelessness and bullying. She was also on Dancing With The Stars where she got to fourth place. She clearly has not forgotten her dance moves from High School Musical. "High School Musical is definitely the best thing that's happened to my career and I walked away with great friends from it. Coming into it, I think everyone was kind of skeptical, because Disney Channel puts out a lot of movies, and none of them have been as successful as High School Musical.
It was a life-changing experience. It was so much fun to shoot and it was difficult. Through High School Musical, I learned a lot about press, everything. It really felt like, not only a launch pad, but also a training ground as well for how to be on the business side on the industry.
I was the character that really was, in some ways, the backbone of the story, in terms of revealing the peer pressure that teens go through in terms of people telling them that they should do one thing and not the other."
9

Kaycee Stroh Didn't Make The Cut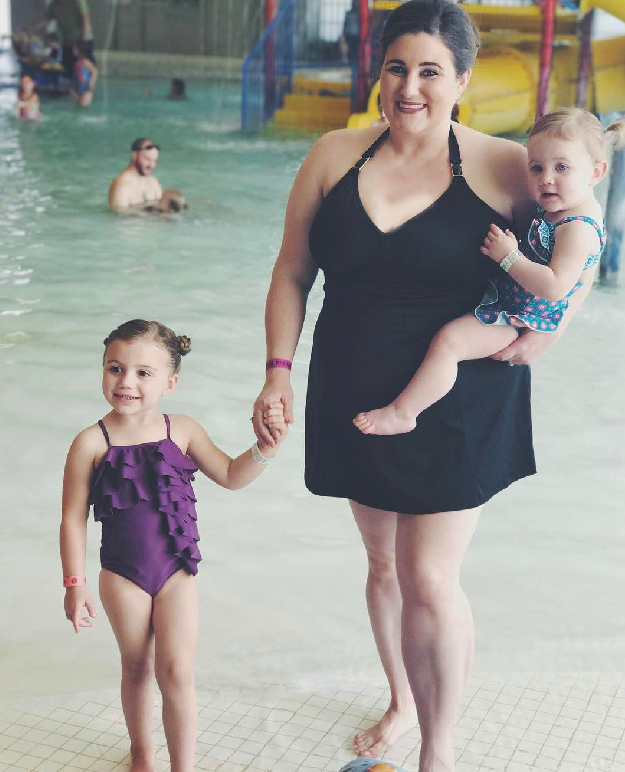 Kaycee Stroh hasn't done a lot since High School Musical ended. She pretty much just fell off the map. Since High School Musical ended she has only been in two TV series for brief roles and they were Shapetown, USA, and The League. She hasn't done any further acting since 2011. So, what has she been doing all these years? She decided to launch her own video production company. One great thing that came from High School Musical for Stroh was that she met her husband Ben Higginson during filming and the two got married in 2009. The couple now has two children together. Stroh has talked about how she bonds with her daughter first child. "Zetta and I have a very packed schedule full of singing, dancing, reading and napping," she told Modern Mom at the time.
"Whenever she goes down, I always make a mad dash to do the laundry, clean, put an audition on tape, do an interview, prepare for an event, or throw something in the Crock-Pot."
For her, she has always been conscious of her weight and has slimmed down over the years. "I am trying very hard to raise her with healthy habits and live by example now. I just want her to know that if you're healthy and take care of yourself, then that is all that matters."
Featured Today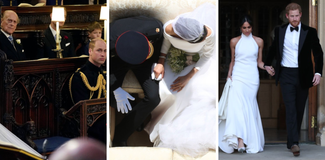 Royal Wedding: 20 Candid Photos Of The Best Moments We Can't Get Over

20 Pics Of Keanu Reeves Vs The Paparazzi

10 A-List Actors Dropped By Hollywood (And 10 D-Listers Who Are Still Hanging On)

8

Chris Warren Sued His Parents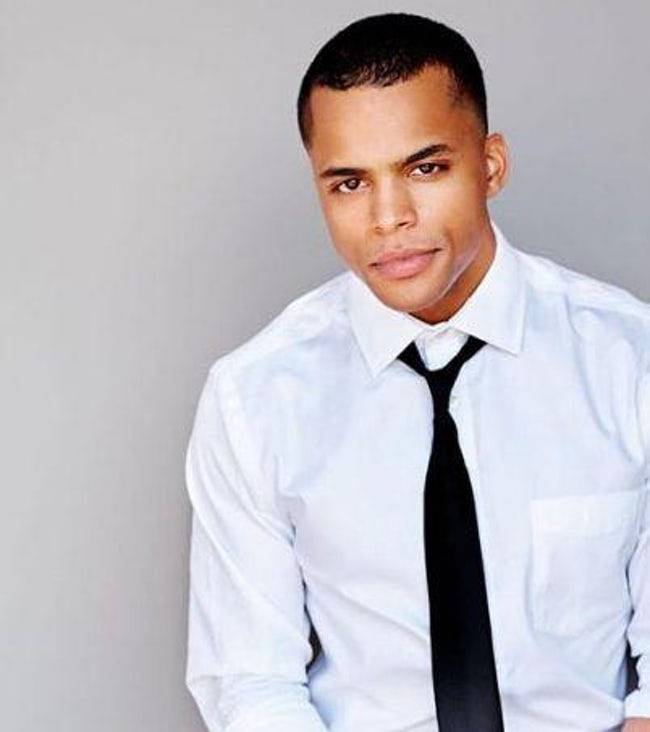 Chris Warren was in all three of the High School Musical movies and stayed in TV acting after it ended. He's been in The Hard Times of RJ Berger, The Inbetweeners, and The Fosters. He also got a role in the 2018 film Extracurricular Activities. He hasn't done much else over the years and certainly hasn't had the same kind of success as his co-stars have had. He has a couple of projects in post-production but nothing major. In 2013, he was involved in some scandal with his parents. He sued his parents for $330,000 and was awarded the money by a judge. His mother is Passions actress Brook Kerr and his father, Christopher, who is not famous, were sued.
Apparently, they told Warren that they had established a trust in his name in 2001 and put all the money that he earned in it when he was a minor. They established the trust but apparently, they were dipping into it over the years and spent a lot of their son's money.
Not cool. TMZ reported that the judge ruled in Warrens favor and the parents had to pay $337,186.68 back to Warren. He's probably been much happier since then.
7

Olesya Rulin Has Her Own Blog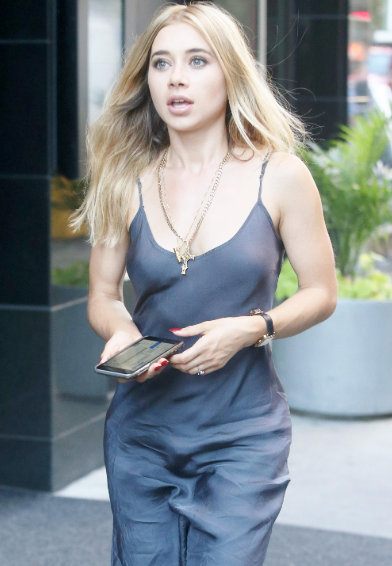 Olesya Rulin has had a decent amount of success since the ending of the High School Musical franchise. She's certainly had more success than some of her other cast mates. She has been working consistently in the industry ever since the franchise ended. She's another HSM cast mate that did voice work on Family Guy as well. She was on the hit comedy TV show Greek for two years and was on the Marvel-based PlayStation series Powers. She's also killing it on Instagram right now with her own lifestyle blog called Girl Across The Blvd. Her most recent acting gigs included Family Guy and the TV movie Devious Nanny. She's also worked a lot with Disney over the years.
"Yes, I did a lot of Disney. A lot of people hate on Disney, but I feel like it's a beautiful machine.
What do we do? We entertain people. This is really different though. You get to see Calista on Powers grow. I was just saying to our writer, Charlie the other day, thank you! You gave me a job, and I'm maturing as Calista is maturing. David Slade is our first director and it's truly remarkable."
6

Alyson Reed Has Been Around For some time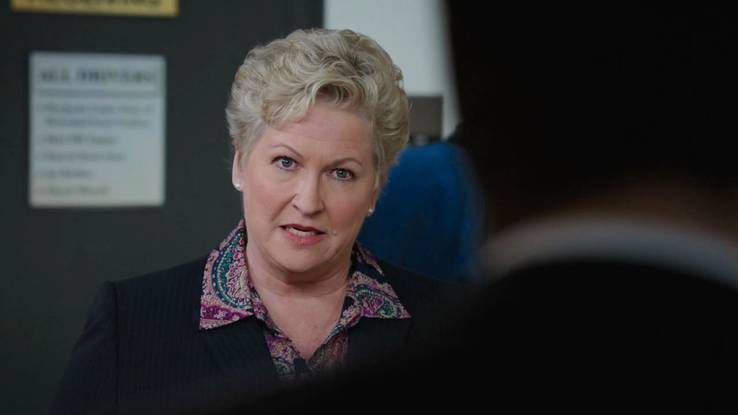 Alyson Reed has had a huge career in the industry dating way back to 1985, long before High School Musical was ever around. She's been in a ton of things over the years and her filmography is pretty great. She didn't really have to establish a career after the show ended because she already had a successful one in the industry. Like many of the other cast members, she is working consistently in the industry doing one project after another. She's been the voice of video games such as Diablo III and Guild Wars 2. She's been in guest spots in many TV shows like Bones, Grey's Anatomy and Grace and Frankie. She spent 2017 on the TV series Chance and had guest spots on NCIS this year. You won't find this woman on social media, she doesn't have any accounts that we can find. Before she went into acting on TV, she was an award-winning dancer and stage actor. Her most notable roles were High School Musical and her role as Mrs. Reeves on Party of Five. She seems to be doing pretty good since the franchise has ended and doesn't really need to worry about finding work.
5

Bart Johnson Is Related to Blake Lively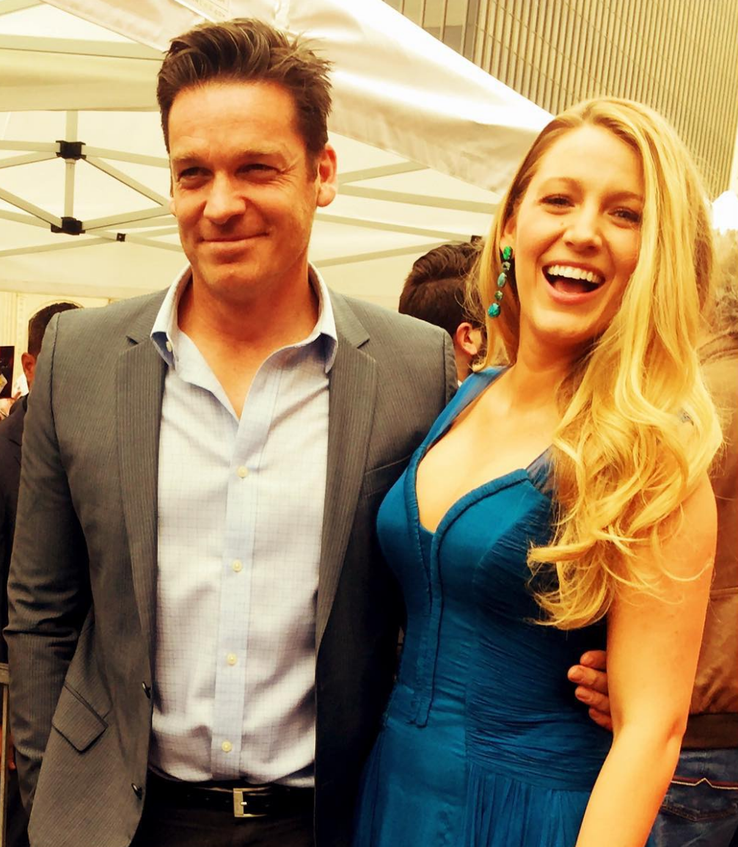 Bart Johnson played Coach Jack Bolton in High School Musical and he is one of the original cast members that will be returning for High School Musical 4 to play the same role. Since the franchise ended in 2008, he has been working consistently in Hollywood doing one movie after another. He's been in TV series such as NCIS: Los Angeles, The Client List and Gortimer Gibbon's Life on Normal Street. He also happens to own a bed & breakfast in Utah which has been named one of the four most "romantic inns" in the country by Redbook magazine. He has four projects in post-production including Little Women and High School Musical 4. One fun fact about the actor is that he's related to the lovely Blake Lively. They are actually pretty closely related considering it's Lively's older sister that is married to Bart Johnson.
Not only is Blake Lively his sister-in-law, but she is the "cool Aunt" to his three children.
He captioned this photo on Instagram, "With my sister and bestest friend @blakelively at the Hollywood Walk Of Fame for an EPIC honoring of the hard work and dedication, vision, tenacity, and success of a truly great man Mr. Ryan Reynolds @vancityreynolds who will forever be immortalized on Hollywood Blvd. with official icon status. I think most young actors that comes to Hollywood with nothing but a dream and a few pennies in their pocket, seem to makes their way to this historic landmark and marvels at the legends that have come before them. Ryan, today you are one of the legends and forever recognized at this historic landmark. And that's dang cool! Congrats bro. You deserve this."
4

Zac Efron Loves Life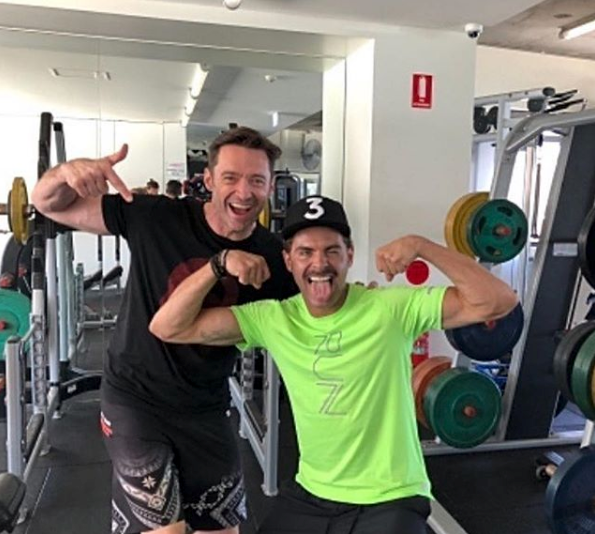 There have been a lot of rumors circulating about Zac Efron's love life and many people are wondering who he's dating these days. It's been a long time now since his relationship with Vanessa Hudgens and despite fans wanting to get back together, Hudgens made it clear that it's never going to happen. Lately, Efron has been linked to many of his co-stars including Alexandra Daddario. The guy is gorgeous, it's no wonder that he's linked to so many women. There have been times that Efron has struggled in the love department and he's even asked advice about it from his little brother Dylan. "If I'm dating someone, one of the few people I need to weigh in on the situation is my brother. We live together, and we're different in a lot of ways, but he's really grounded," Zac said.
"He lived a more normal life than I did growing up, so he's a great barometer for me. He'll be like, 'Are you sure you're happy? Is this what you really want?' Having my little brother around is a really great thing."
Zac definitely seems to have his head on straight about love. "I didn't think much about settling down until recently. Now that I'm getting closer to my 30s, I'm around some great relationships and I've seen expert couples at work. I'm realizing that you have to find your own happiness before you can make somebody else happy."
3

Vanessa Hudgens Got In Trouble 
No, it wasn't another picture scandal. We're pretty sure she learned her lesson about that sort of thing. This is a gorgeous picture of Hudgens and her boyfriend Austin that she posted on Instagram. She posted a lot of her vacation pictures on Instagram and some of them people weren't too happy about. She actually was under investigation at one point for defacing the beautiful Sedona red rocks. That's a big no-no in the area and many people were shocked that she didn't know any better. So, what did she do? Well, it's not like she took a spray can and did graffiti all over the rocks, but she did scratch in her and Austin's name into the rock. Something most people do at the beach in the sand except in this case it was permanent. "The carving may be located in the Red Rock Ranger District of the Coconino National Forest, and it's against federal law to damage any natural feature or other property of the United States," according to a statement issued by Brady Smith, a Coconino National Forest spokesman." Smith went on to say, "Many Arizonans work really hard to preserve the land and to keep the state a nice one," Instagram member _jamie_jeffries_ posted on Hudgen's Instagram account. "Plus it's just rude to go to someone's home and vandalize it. Just disrespectful to those of us who actually value our state." She was fined $1,000 for her vandalism.
2

Ashley Tisdale Started Her Own Makeup Line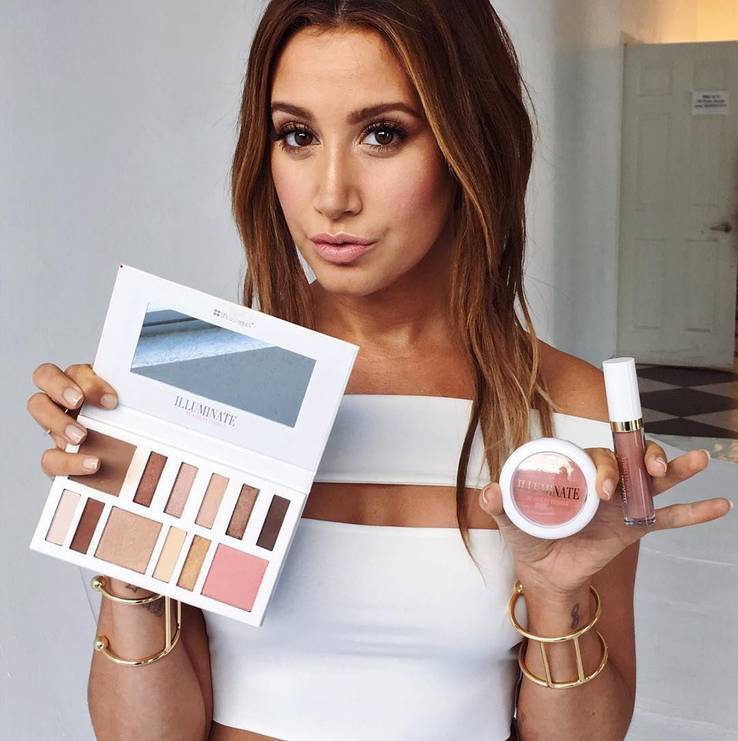 These days it seems that there are a lot of celebrities that also have entrepreneurial ventures on the side. Ashley Tisdale started her own makeup line in 2016 called The Haute Mess and has a website for the venture as well. "Guys I'm so excited because my packaging is finally done!! Worked so hard on this and love seeing it come to life," she wrote in a caption for a photo showing off the packaging for the new line on Instagram. "Sign up to find out what's inside! Link in bio!! #IlluminatebyAshley." The makeup line actually looks pretty nice. She's all about beauty and has a few secrets of her own. "I'm like a summer baby," Ashley said. "So that's where the beach-glow inspiration behind the line comes from." She's always wanted to be involved in beauty products.
"I guess it started two years ago. It's been two years in development. So this is a very exciting time. It's scary, and it's also very exciting, because finally, it's going to be out there.
I'm a huge fan of BH Cosmetics, who I'm partnered up with. I wouldn't say it was always a dream. It wasn't like, Oh, this is definitely what I want to do someday. But I'm a very creative person. Makeup is one of my favorite things."
1

Corbin Bleu Is A Family Man Now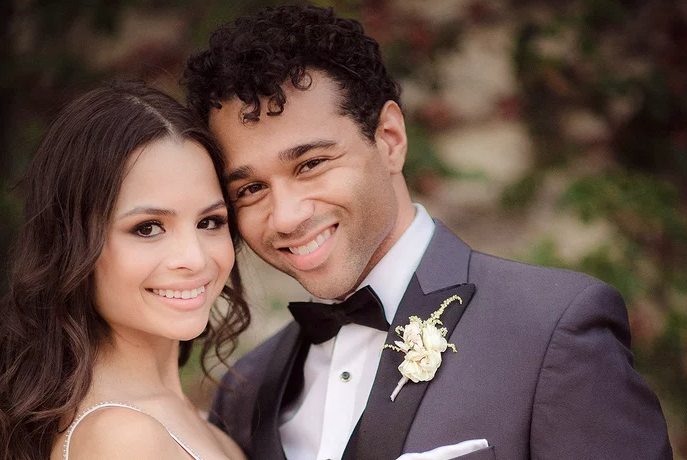 Corbin Bleu and Sasha Clements have been married now for two years, but apparently, they have been inseparable ever since they met in a Toronto grocery store in 2011. Blue loves that fact that they can now call each other husband and wife. "She's my favorite person in the world, and she's my best friend," he says. "Honestly, if I was trapped in a bubble with her for the rest of my life, I'd be very happy." In 2016 he talked to People magazine about how they were going to spend the holidays now that they were married. "This will be our first Christmas in New York together," he said. "She's very excited to decorate our apartment. We're not going to go too crazy because the boxes of Christmas stuff are back in L.A. but we want to get the tree." Blue is clearly over the moon when he talks about his wife. "Getting married to Sasha was the best moment of my life," Bleu told PEOPLE. "I have to say my favorite part was the feeling that started in my toes and went all the way to the top of my head when Sasha came through the gate to the entrance of our venue and walked down the aisle. From the flowing veil in the wind as she walked, to the big smile on her face, it suddenly hit me that this stunning woman that was looking at me was going to marry me and make me the happiest man in the world."
References: cnn.com, people.com, usmagazine.com, ranker.com, teenvogue.com,             m-magazine.com
Source: Read Full Article