The actors' job is to play different roles. This involves characterizing various personalities and attitudes, and, in most cases, the artist must call upon his/her professionalism to discover facets that are not innate to them. A fundamental part of the characterization of roles in theater, television, and film has to do with fiction in every sense, so that an actor may play the fool in his job, but be a true genius in real life. However, some actors are getting stuck in certain types of characters, so the audience may assume that they are so in real life. But make no mistake, there is a wide range of interpreters who are more than just a pretty face. Yes, they have the beauty required for the industry, but also a high level of intelligence.
It's not easy to get an Oscar or a Golden Globe, nor is it easy to get a Ph.D. And there are film stars who have both "trophies" on their CVs. Many of the actors on this list combined their studies with their acting careers, while others left their education behind to focus on acting. A decision that, according to the results, was not a mistake, as they have succeeded in Hollywood. After all, only a few people arrive in this industry and far fewer manage to stay there.
15

David Duchovny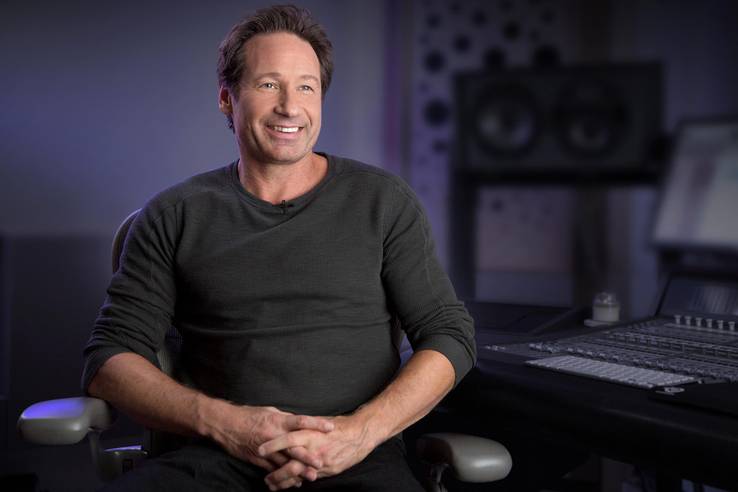 David Duchovny is, no doubt, remembered starring FBI Special Agent Fox Mulder in The X-Files and Hank Moody in Californication. But this actor is more than just those two roles. He studied at the Collegiate School for Boys in Manhattan before graduating from the prestigious Princeton University and then graduating with a Master's degree in English Literature from Yale University. In fact, his academic ambition was leading him to start and prepare for a doctorate, but he left it shortly after when he became a well-known supporting actor in the film industry for movies like Kalifornia. David Duchovny has always been a sports fan, playing on the Princeton and Yale basketball and baseball team, and it is now common to see him participate in triathlon events since he's quite passionate about those activities.
14

Emma Watson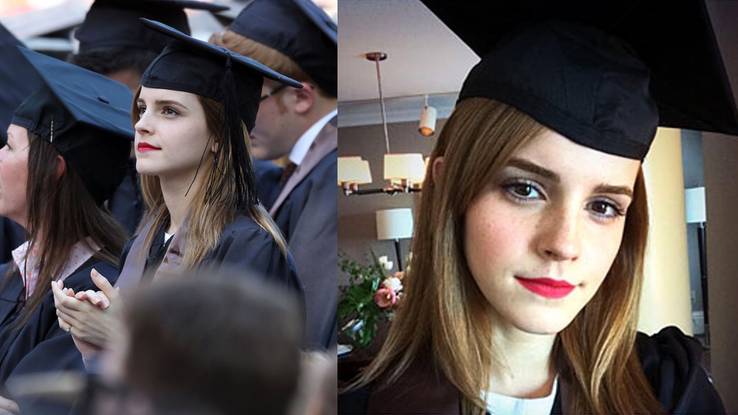 In May 2014, the actress who played Hermione Granger in Harry Potter began studying at Brown University, one of the most prestigious universities in the United States. The actress finished her degree in English literature. In fact, Emma is just like her Harry Potter character in many ways: she is beautiful, open-minded and very intelligent. Although her filmography is still very short, featuring eight films by the world's most famous magician and the remake of Beauty and the Beast, Watson is an international star, as well as an icon of modern feminism. For Emma Watson, being in Brown brought her out of her comfort zone, something that left her very proud and happy; moving to live in a different country and leaving the Hollywood spotlight aside for a while.
13

James Franco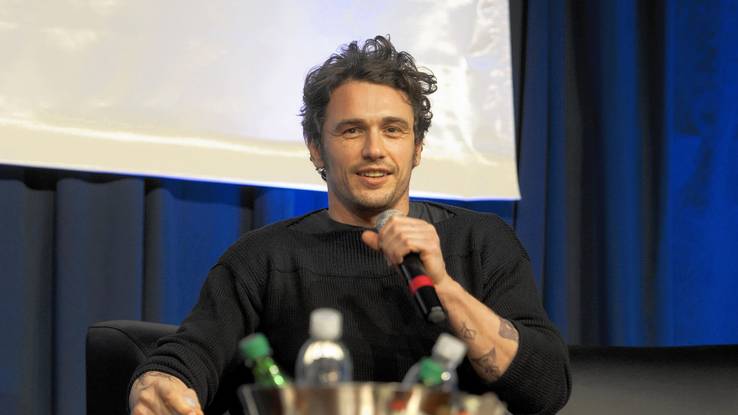 He achieved international fame for his role as Harry Osborn in the first Spider-Man trilogy. Since then, his participation in films has been very varied. In 2011 he was nominated for the Oscar for his role as lead actor in the film, 127 Hours; and a couple of months ago, the film, The Disaster Artist, produced, directed and starring Franco, won the Golden Globe Award for Best Actor – Motion Picture Musical or Comedy and was nominated for the Academy Award for Best Original Screenplay. But it's not only his acting career that has had great moments because very few people know that James Franco is one of the best-educated actors in Hollywood. He holds a bachelor's degree in the English language from UCLA and a master's degree in fine arts from Columbia University. And on top of that, he's also pursuing a Ph.D. in English at Yale University.
12

Natalie Portman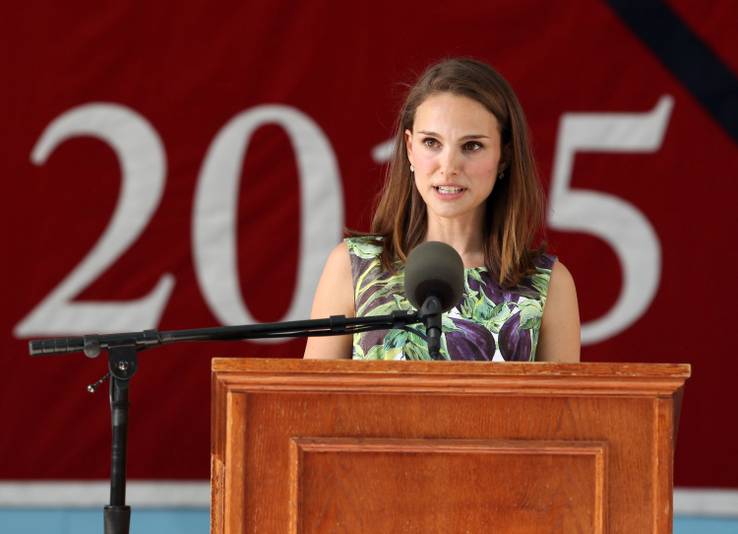 Natalie Portman, the Jerusalem-born Jewish actress who won us all over with films such as the Star Wars trilogy, V for Vendetta, Paris, je t'aime, Black Swan, and The Professional, is not only an excellent actress but also one of Hollywood's brainiacs. Behind the sweetness and innocence that her face transmits, we find an intellectual coefficient of 150, although, the interpreter has never wanted to make this quality public. But we know that, from a very young age, she was clear that her education was more important than becoming a star. Fortunately, for her, the former was compatible with the latter. After her degree in psychology at Harvard University, in addition to her fluency in Hebrew, English, French, Japanese and some Spanish, her career was not affected in the slightest way.
11

Dolph Lundgren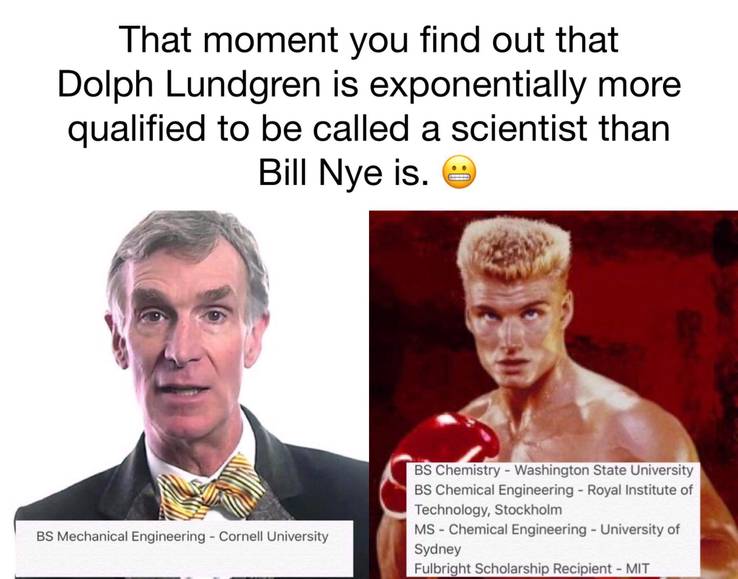 Actor, Dolph Lundgren, is well-known for his physical strength, but the man who played the Russian boxer Ivan Drago in Rocky IV has more brains than muscles. Far from being just a ruthless fighter, a half-caveman half-Viking superhero, or a strict 6.5-foot universal soldier, this Swedish actor has some pretty impressive academic credentials, especially a degree in chemistry and chemical engineering from Washington State University and the Royal Institute of Technology in Stockholm, and a master's degree in chemical engineering from the University of Sydney. And on top of that, Dolph Lundgren was selected as the leader of the modern U.S. Olympic pentathlon team in 1996 during the Atlanta Olympic Games, where he coordinated planning and other details between the team and the U.S. Olympic Committee.
10

Lisa Kudrow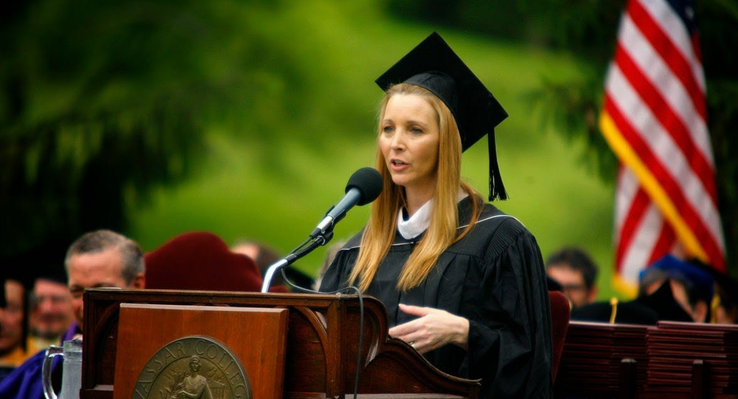 After ten seasons, 236 episodes, and a lot of craziness and laughter, her Phoebe Buffay character in the mythical and popular TV series, Friends, may have been a bit frivolous and even a bit silly, but Lisa Kudrow happens to be anything but that. Of Belarusian, German, and Hungarian descent, she attended Portola High School in Tarzana, California and graduated from Vassar College in Poughkeepsie, New York with a Bachelor of Science degree in Biology. In addition, she worked with her father for eight years and being accredited in a scientific study on the relationship between being left-handed and getting cluster headaches. With her famous character Phoebe, the actress was nominated for the Golden Globe, and won an Emmy Award and two Actor's Union Awards. Not bad for the crazy Phoebs.
9

Matt Damon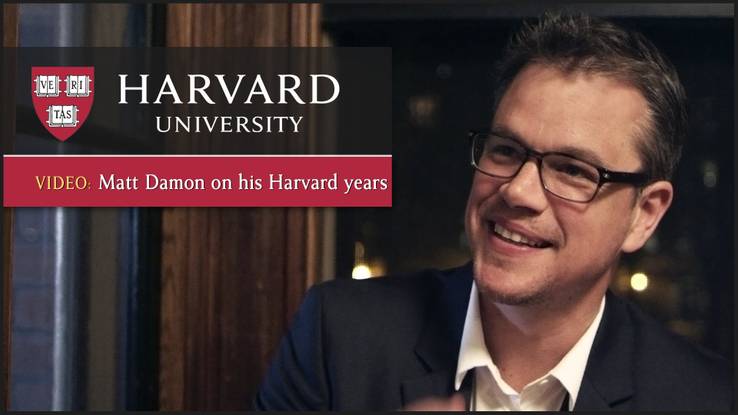 The actor's story and education is quite curious, as he studied English Literature at the Massachusetts Institute of Technology. But it wasn't that simple, as he only finished his studies a short time ago; it turns out, he dropped out of school for a while to devote himself to acting, when he only had 12 credits left to get his degree. In fact, the Oscar winner has an IQ of 160, so he's not only a great actor, but also a very intelligent person who has a great sense of environmental protection. Matt Damon started out very young in the movies and has been reaping great success. Perhaps, his intelligence has served him well in choosing his roles in the cinema and this has led him to win the Oscar for Best Original Screenplay with Ben Affleck for Good Will Hunting.
Featured Today
Nikki Bella 'Devastated' Over John Cena Breakup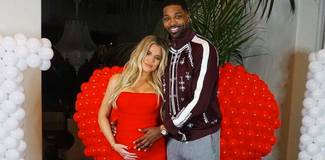 Tristan Thompson Caught Cheating On Khloe Kardashian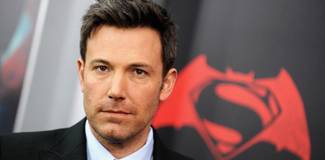 Ben Affleck Buys Multi-Million Dollar Home Near His Ex

8

Jodie Foster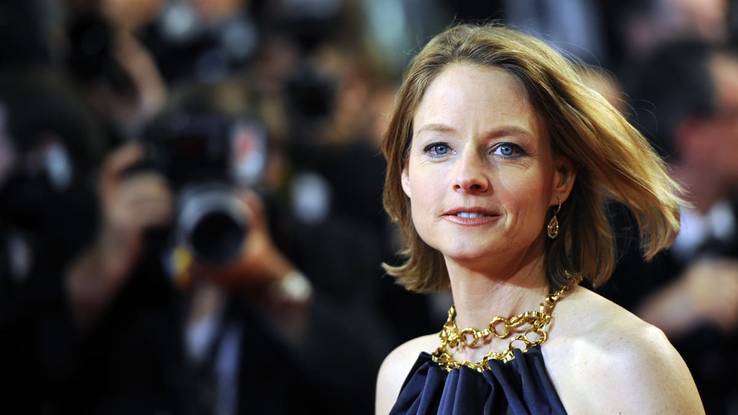 Born Alicia Christian Foster, but better-known as Jodie Foster is one of the greatest actresses in Hollywood history. Throughout her career, she has won two Golden Globes and two Oscars for her roles in The Accused and The Silence of the Lambs, a true masterpiece of modern cinema. She studied at the exclusive French High School in Los Angeles, and then at Yale University, where she graduated magna cum laude in Literature in 1985. The actress also speaks French, so she usually dubs her films into the language of love. She is also fluent in Italian and understands Spanish and German. Although it has often been claimed that Jodie Foster is a member of Mensa, an organization for people with high IQs, the same actress has denied that this is true.
7

Colin Firth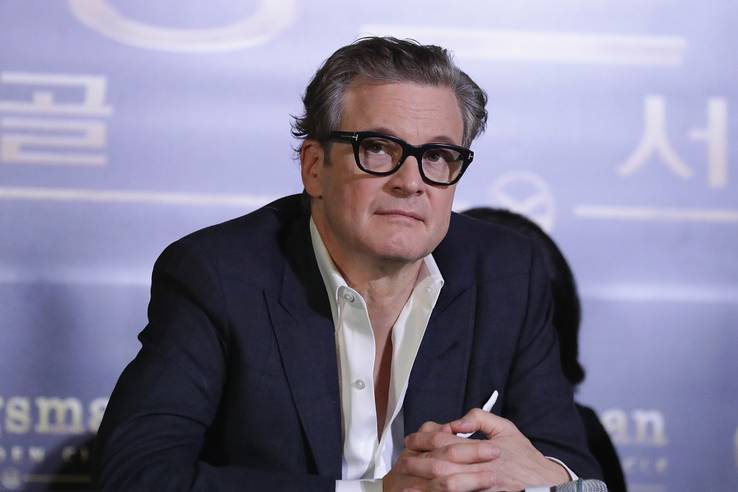 The lovely Colin Firth has as many credits for activism as he has for acting. Firth has campaigned for the rights of indigenous and tribal peoples; and he led a campaign by Survival International to save the Awá Indians in Brazil. He has also campaigned on the issues of asylum seekers and refugee rights and the environment and, as if that were not enough, Firth is co-authoring a scientific article in a study on the differences in brain structure between people of different political orientations. And what's more, in 2010, Colin Firth won the Academy Award for Best Actor for his performance of King George VI in The King's Speech, which many critics consider to be one of the best acting performances of this century.
6

Ashley Judd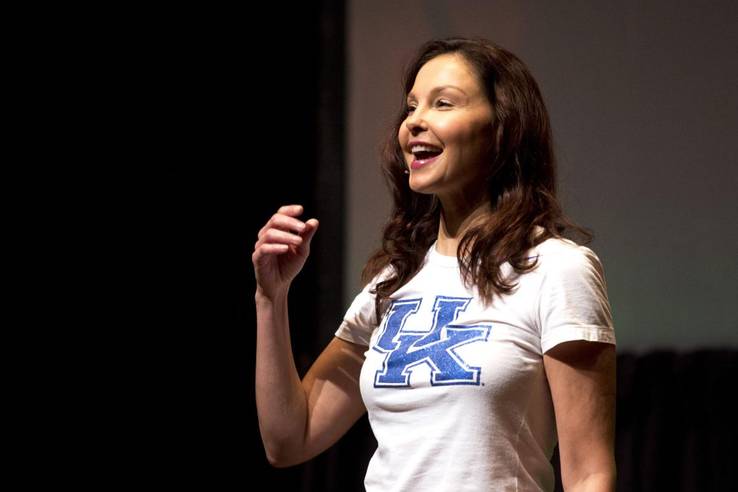 Her master's degree in public administration from Harvard's Kennedy School of Government enabled Ashley Judd to actively assist with issues such as human trafficking and slave labor. She also holds a degree in French from the University of Kentucky. She is also actively involved in numerous AIDS prevention campaigns and has been an ambassador for YouthAIDS since 2002. The actress published her memoirs, All That Is Bitter and Sweet, detailing how the painful experiences of her childhood (during which she was abused) led her to work on behalf of abandoned women and children in poor countries. In 2017, she was named Time Magazine's Person of the Year with a group of women for being one of those who broke the silence about the abuse of women in Hollywood.
5

Rowan Atkinson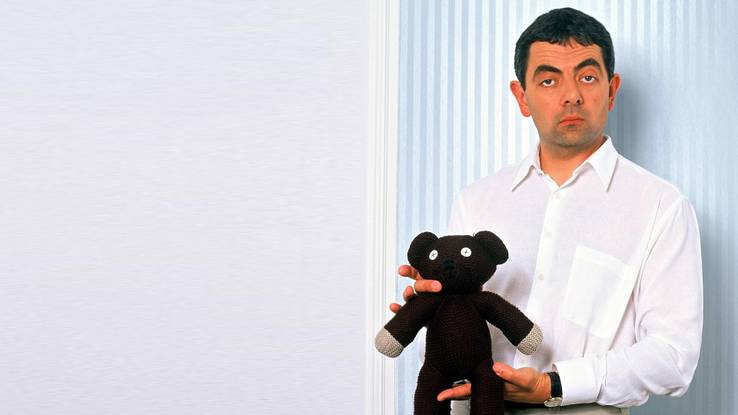 Rowan Atkinson is widely-known around the world as the creator and actor of the hapless, Mr. Bean, who first appeared on New Year's Day in 1990 in a half-hour special for Thames Television. In case you've been living in a cave for the last 20 years, the character of Mr. Bean is a kind of like a modern Charles Chaplin, and one of the contemporary icons of British humor. But Atkinson is more than comedy. In fact, he's an extremely intelligent person. He studied at Durham Choristers School, St. Paul Bees School, and at the Universities of Oxford and Newcastle, where he obtained a degree in Electrical Engineering, which he later completed with a master's degree from Queen's College in Oxford, the same faculty that his father was a student of and of which Rowan has been an Honorary Member since 2006.
4

Sharon Stone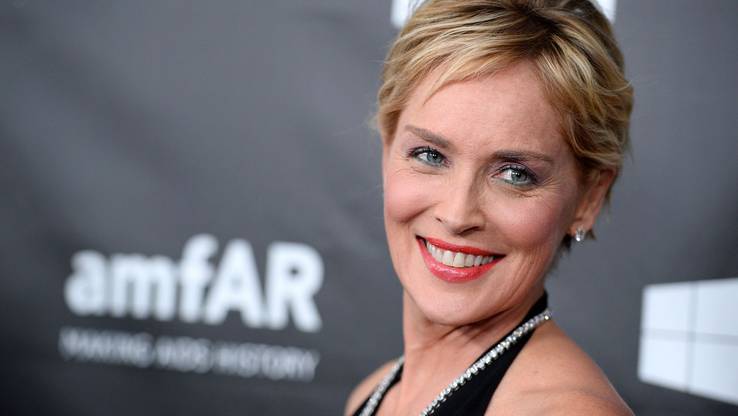 Sharon Yvonne Stone, the beautiful blonde who gained worldwide recognition for her role in Basic Instinct when she co-starred with Michael Douglas in 1992, took a privileged place in Hollywood's film industry and became one of the most desired women of the 1990's. Her character in the film, full of sensuality, plays a mysterious woman who arouses both the interest and suspicion of a murder investigator. Thanks to this role, the actress was nominated for Best Actress at the Golden Globes. But beyond that, Stone is a woman with an enviable brain— she is a graduate of the University of Pennsylvania with a Bachelor of Arts and creative writing degree. She is a voracious reader and has an IQ of 154, which places her among the smartest women in the United States.
3

Steve Martin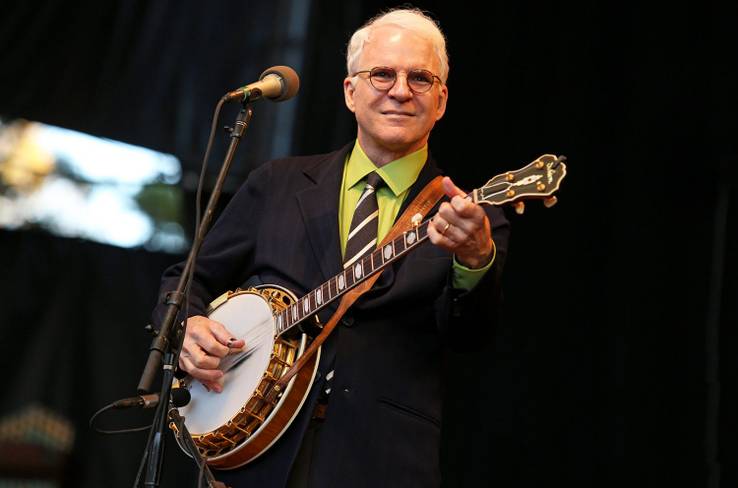 In addition to his long and successful career in a wide range of film genres in the world of cinema, Martin was an ambitious person from an early age. When he was a college student, he worked at Disneyland and Knott's Berry Farm, and then started studying philosophy at the university, because he wanted to be a professor, but he gave up on this idea when in the mid-sixties he got into show business. The 72-year-old actor has an Intellectual Quotient of 150 and managed to enter the international association of gifted people. Over time, he majored in psychology at the University of California and has recently focused on his work as a professor, but he does not shy away from tastes such as art collecting, juggling, banjo, and piano playing.
2

Kate Beckinsale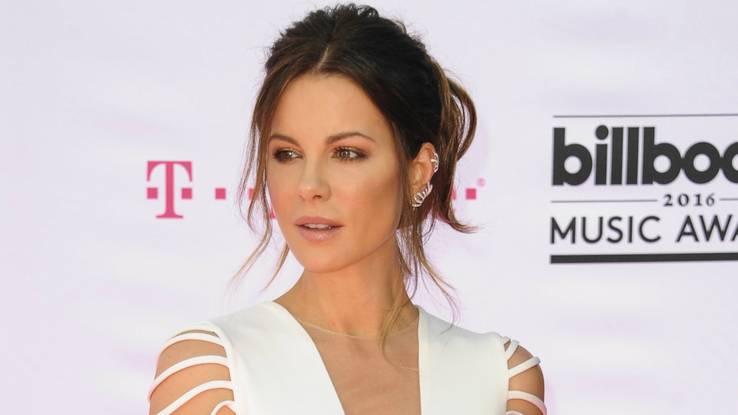 With 152 IQ points, Kate Beckinsale is second in the ranking of the smartest women in Hollywood, surpassed only by Sharon Stone. The English actress loves to write and during her adolescence, she won the W.H. Smith National Literary Award twice in a row. She studied French, German and Russian literature at Oxford University, one of the most prestigious universities in the world, and obviously speaks all three languages fluently. Even when she was just a child, her grades at school said that by the age of six, she had the intelligence of a 12-year-old. Success and international recognition for Kate Beckinsale came in 2001, with the film, Pearl Harbor. This was followed the same year by Serendipity, Underworld in 2003, and Van Helsing and The Aviator in 2004.
1

Quentin Tarantino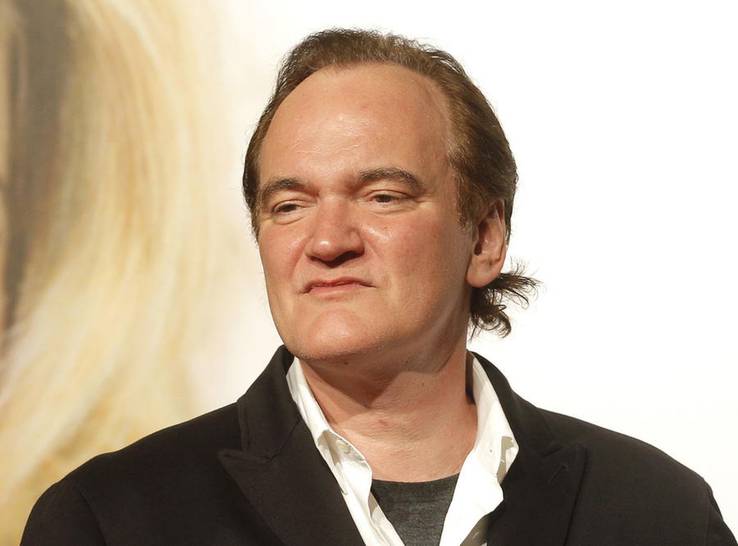 The actor, the scriptwriter, and the director, Quentin Tarantino, is known as one of the cult filmmakers of recent times for making great films as Reservoir Dogs, Pulp Fiction, Kill Bill, Inglourious Basterds, Django Unchained, and The Hateful Eight, as well as for his school dropouts. But what is strikingly strange is that the director claims to have an IQ of 160 (the same as the astrophysicist Stephen Hawking had) and a wealth of self-taught knowledge on a variety of subjects. In fact, Quentin Tarantino is considered as a nerd and a geek, something that is evident in his films, which are characterized by non-linear narrative, satirical themes, a stylization of violence, extensive dialogue scenes, references to popular culture, soundtracks containing songs, and scores from 1960 to 1980, as well as some characteristics of neo-noir cinema.
Reference: Business Insider
Source: Read Full Article