The Kardashian and Jenner sisters have become one of the most successful sets of siblings in the country. Kylie Jenner is on track to become a billionaire before most of us will even be able to finish paying off our cars or homes. They have new projects seemingly every day, and with their hundreds of millions of followers on social media, the family doesn't seem like they're on track to stop anytime soon. It can be disappointing to look at the family's success thinking that some of us will never be able to live the life of luxury they're always sharing on their social media.
What we all have to remember, however, is that even the sisters had to start at the bottom. Many people can forget when looking at all the success they've had, but the sisters, their mother, and their brother have all had various projects that didn't end up doing as well as they thought they might. Perhaps if they tried all the things they did at one point again today, they'd find more success. At the same time, who knows how different the world might look if these projects had all done well the first time around.
From embarrassing commercials to failed TV shows, it seems like the Kardashian and Jenner's have tried pretty much everything at least once when it came to making money. Some you might have forgotten, and others maybe you didn't even know they did in the first place. Here are
15

Kris Jenner Had A Short-Lived Talk Show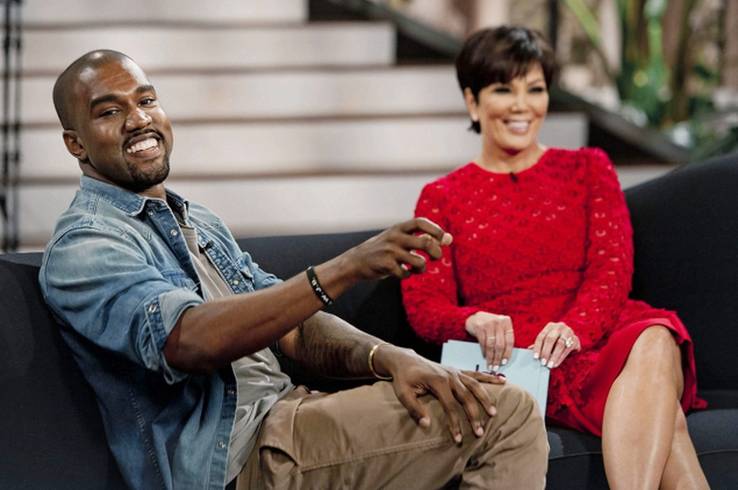 It seems like just yesterday Kanye West proclaimed his love for wife Kim in a strange Tom Cruise-esque talk show appearance on his own mother-in-law's show. It's strange to look back on Kris Jenner's career and realizing that she tried to have a talk show just like many other women her age in Hollywood. The show was just a trial, and apparently, cast members were happy to see it canceled, one of the crew members stating,
"We could not wait for the end of the show's six-week trial period. Working with Kris was absolutely unbearable. She would show up on set hung over and demand her beauty team to fix her up and make her look stunning.
Kris would give goody bags to the audience, but instead of giving the crew some too, which is typical, she insisted that she take them home to her family. Talk about tacky! At the wrap party, Kris gifted the crew with fleece blankets that looked like they came directly off an American Airlines plane — they didn't even have the show's logo embroidered on them!"
Frank Cicha is the president of programming for the Fox Television Stations, and on the show, he stated, "I think she was pretty uninteresting. That was one where 20th Television tried to capitalize on a name. When the camera was on she looked not just like a deer in the headlights, but like a deer that already got hit."
14

Smooch Was Another Kardashian Store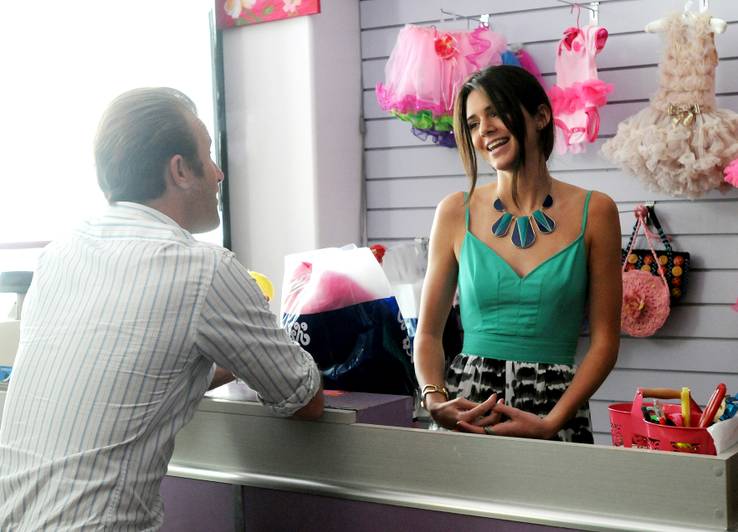 OG Kardashian fans remember when Kris and Kourtney took turns managing their children's boutique, Smooch, in the first few seasons of the show. After the show's rising fame, the girls ended up having to shut down the store, Kourtney releasing a statement that said, "My mom and I opened our children's clothing boutique Smooch six years ago. My grandmother has had a children's boutique in LaJolla for 30 years now, and it was always a dream of my mom's and mine to have a store of our own. I used to work in the store all day, every day, stay hours after closing and was obsessed with it. Smooch was my baby! The energy and love I put into the store truly paid off and in a weird way, the store really helped me deal with my father's death. I put my feelings into the store!
After thinking about it long and hard, we have decided to close Smooch. This does make me sad, but I also know that I don't have the time (especially now that I will have my baby boy to take care of) that the store deserves to be the Smooch that we created. It is just not the same without me and my mom there to run it."
13

Kendall Received Endless Criticism For Her Pepsi Commercial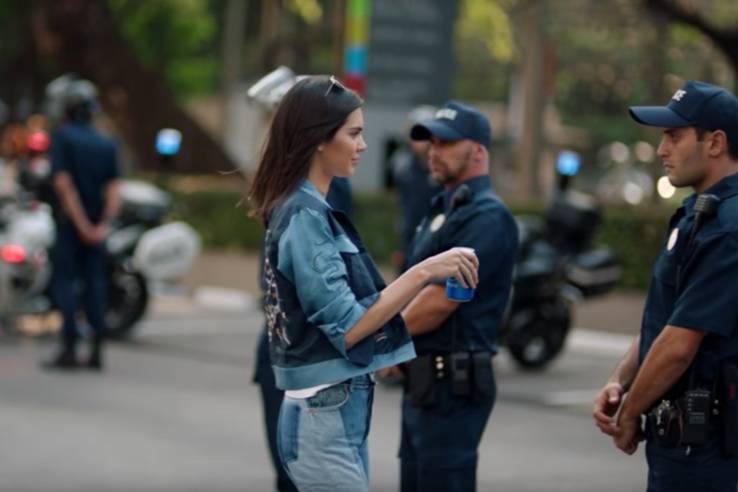 A more recent Kardashian failure was Kendall Jenner's recent Pepsi commercial. Although Kendall is still thriving in her career even though the commercial was a total fail, she still has trouble living it down. Not everyone saw the commercial as an embarrassment, but an activist DeRay McKesson explained why the commercial was as bad as it was.
He stated, "This ad trivializes the urgency of the issues and it diminishes the seriousness and the gravity of why we got into the street in the first place. Pepsi didn't apologize to all of the people who have been protesting for two years, didn't apologize to the people who dedicated their lives and their time to these issues and to understand the urgency of them because in so many cases, there's so much at stake including people's lives."
Pepsi's apology that he's talking about stated, "Pepsi was trying to project a global message of unity, peace, and understanding. Clearly, we missed the mark, and we apologize. We did not intend to make light of any serious issue. We are removing the content and halting any further rollout. We also apologize for putting Kendall Jenner in this position."
Kendall didn't react to the controversy until a confessional on the show, when she said, "I trusted everyone. I trusted the teams, but after I saw the reaction and I read what people had to say about it, I most definitely saw what went wrong. I was so stuck, and I really didn't know what to do, that I completely shut down."
12

Kocktails With Khloe Didn't Do Too Well Either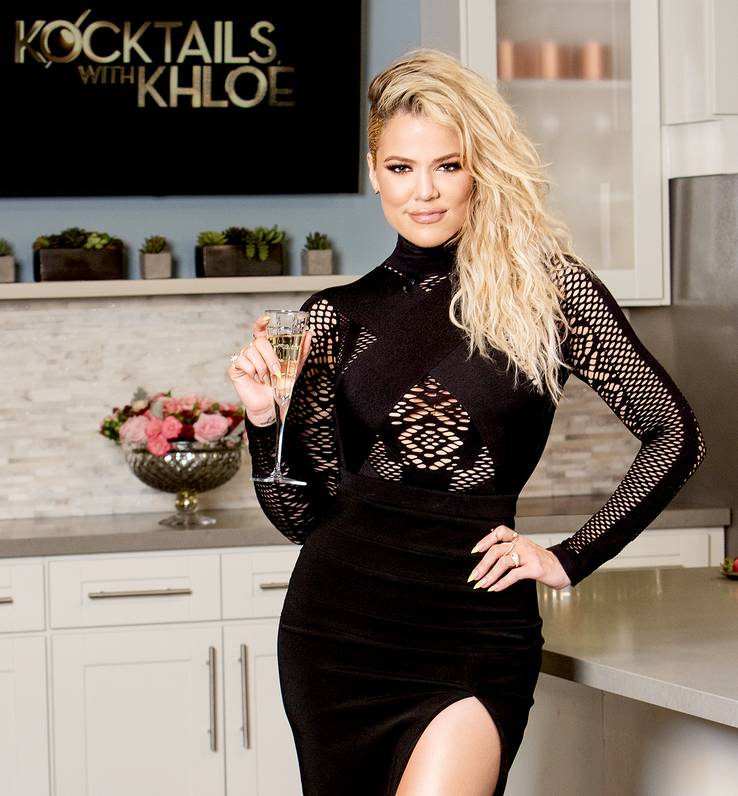 Kocktails With Khloe was another show that didn't do as well as the Kardashian would have hoped. Khloe has always been known as the sister who likes to try out different projects, not many of them succeed. She had a radio show and various other attempts to gain a new audience, one of them being a talk show. It had decent reviews and plenty of an audience that could have carried the show to success, but apparently, it was the organization of the show the ended up being the downfall.
One of the crew members stated, "It was chaos. Nobody agreed with anybody else about what it should be or what direction it should be going. Khloe's used to being on a smash-hit show and being able to call the shots. But it's not like that on a small show. Eventually, everyone had enough."
The girls are great when it comes to makeup, hair, and fashion, but like her mother, it seems like Khloe didn't do the greatest at keeping a talk show together. Maybe after taking some time off, she'll be able to come back with a better idea for a different kind of show.
11

Kim Tried Music, But It Was Clearly Not For Her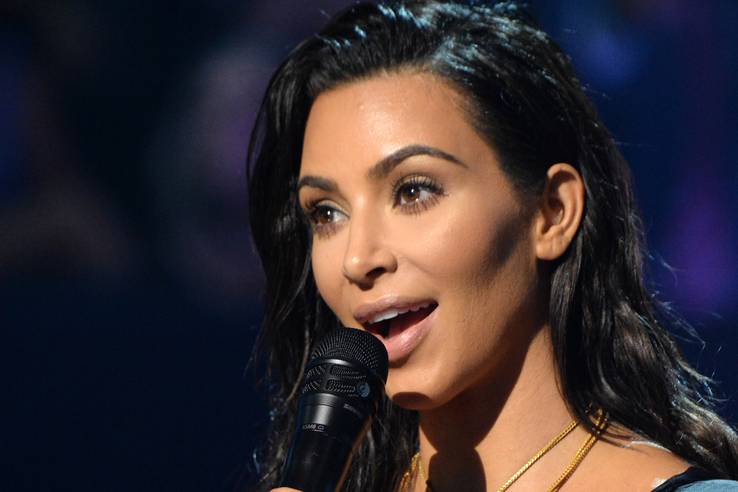 Plenty of people criticize the Kardashian family, stating that they don't have talent. Others ask how they even got famous in the first place, noting that the only thing that helped them rise to fame in the first place was a homemade adult film made by Kim Kardashian and her ex-lover Ray J. Kim has tried many different projects, attempting to try out all talents to figure out what she's capable of. Music is clearly not one of those things she's known for.
She recorded a song titled "Jam (Turn It Up)" but the song didn't do as well as she would have hoped. On the subject, she stated, "it's definitely a memory, and it was a fun experience. We gave the proceeds to a cancer organization. But if there's one thing in life that I wish I didn't do, I don't like it when people kind of dabble into things they shouldn't be. And that I don't think I should have. Like, what gave me the right to think I could be a singer? Like, I don't have a good voice."
Kim still references the song to this day, using her lyrics on a caption, posting, "I'm going out tonight, it's going down."
10

They Used To Have Tanning Products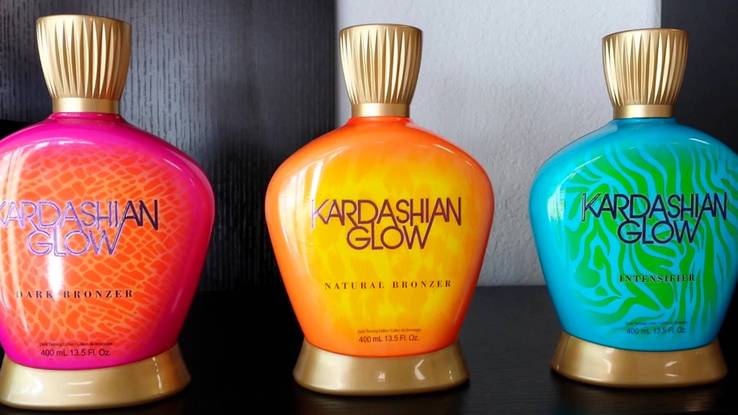 The Kardashians are certainly a family known for their glowing skin, and in the rise of the tanning industry, they took the chance to cash in on that desire for a bronzed look, creating a tanning lotion. Now that the effects of tanning are clearer, and all the sisters have gone their separate ways, it's clear that keeping up with their tanning products isn't something they're more interested in.
You can still purchase some of the bronzers on various sites like Amazon and eBay, but the girls don't sell their own products anymore personally. Kim doesn't even mention it, her personal tanner stating, "To enhance her already beautiful olive skin tone, I used one of the darker spray tan shades. When tanning Kim, I chose to use Vita Liberata professional tanning solution in Brazil. This formula offers a rich dark bronze color which is exactly what we were trying to achieve."
Kim still self-tans but doesn't use her own product anymore. On tanning, she states that she does it when her kids are asleep, saying, "I like to plan things at weird hours in the middle of the night when my kids are sleeping. That's when I get my nails done and my spray tans. I get my spray tans at midnight sometimes."
9

Kylie And Kendall Got A Lot Of Heat For Their T-Shirt Collection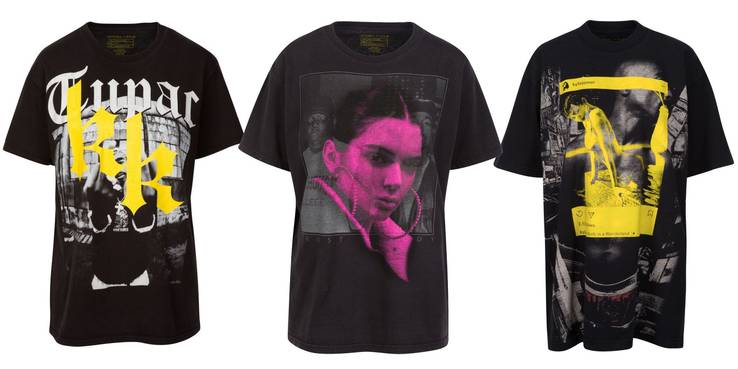 Kendall and Kylie release their own products often as well, individually and together as sisters. They got plenty of heat for a recent collection of t-shirts in which their images were placed over the images of notable hip-hop stars such as Notorious BIG, Tupac, and Ozzy Osbourne. People were quick to hate on the tees, stating the girls had no business putting their pictures next to those with such great talent.
Notorious BIG's mother, Voletta Wallace, responded to the T-shirts by stating, "I am not sure who told @kyliejenner and @kendalljenner that they had the right to do this. The disrespect of these girls to not even reach out to me or anyone connected to the estate baffles me. I have no idea why they feel they can exploit the deaths of Tupac and my son Christopher to sell a T-shirt. This is disrespectful, disgusting, and exploitation at its worst!"
Sharon Osbourne also had some serious input on the subject, saying, "Girls, you haven't earned the right to put your face with musical icons. Stick to what you know — lip gloss."
Featured Today
10 Celebs Meghan Markle Wanted At The Wedding (And 9 Who Were Not Invited)

15 Reasons Why Hollywood And Jeremy Renner Don't Work Together Anymore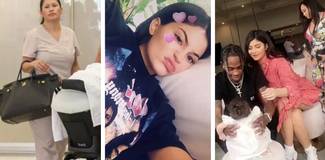 18 Bizzarre Rules Kylie Jenner Makes Her Nanny Follow With Baby Stormi

8

The Sisters Are Definitely Not Actresses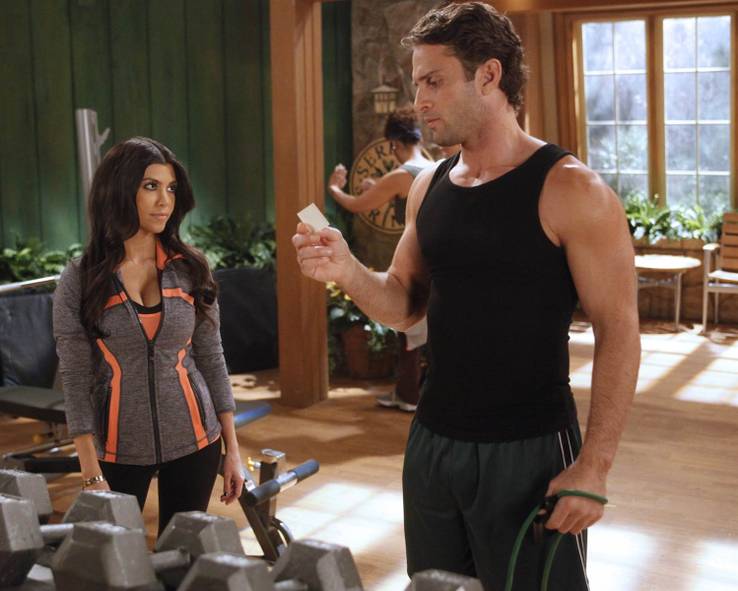 There have been plenty of actresses, actors, musicians, and models who ended up turning into reality TV stars. It can be easy to have your life documented. When it comes to reality stars turning into actresses, there isn't always as much luck for those who want to swap between careers. The Kardashian Jenner sisters are more reality stars that attempted to cross over into the acting world, realizing they were a little bit out of their league in that regard. They've had cameos here and there for different pop culture-themed movies, but Kourtney ended up landing a legit role in the soap opera One Life To Live. The part didn't last long, and Kourtney went on to say,
"The second I get to the studio, I'm rushed straight to the stage. I literally thought I'd have two lines and my script is so long. I'm not an actress. I just don't feel like kissing some random guy, this is definitely a lot more than I thought I was agreeing to. There's no way I could kiss that face."
Kourtney clearly doesn't need the fortune that comes along with acting, but it was interesting that she tried something so far out of her comfort zone.
7

Their Vegas Store Was Decent At First, But They Had To Let It Go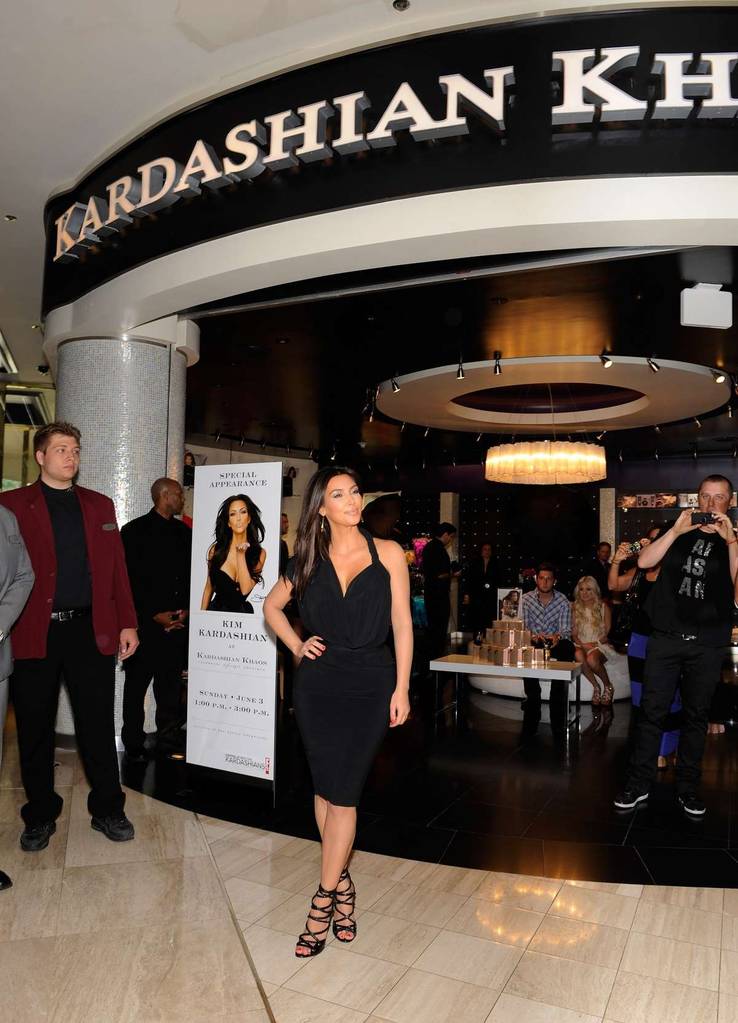 It can sometimes be hard to remember that before Kylie was headed towards a billion-dollar makeup industry and Kim Kardashian was posting almost nude selfies on Instagram, they were just another reality TV family. their brand has grown so much that some of the sisters are only known by others for their brands and products, many fans having never seen the show!
In order to capitalize further on their reality TV personas in the first place, the girls opened a store in Vegas in which they sold things that were related to their reality show. It was described as being a "celebrity lifestyle brand" store, selling different products that capitalized on the success of their brands.
It was basically a gift shop for the Kardashians, and they would often have appearances at the store as well. It was open for three years but eventually closed down. The exact reason why it's no longer open is unknown, but with their brands constantly changing, it makes sense they don't have a merchandise store like that any longer. They all have wild success with their brands and their online stores, so It likely wasn't a lucrative project anymore, and just another forgotten Kardashian adventure.
6

They're Not Very Good At Hosting Either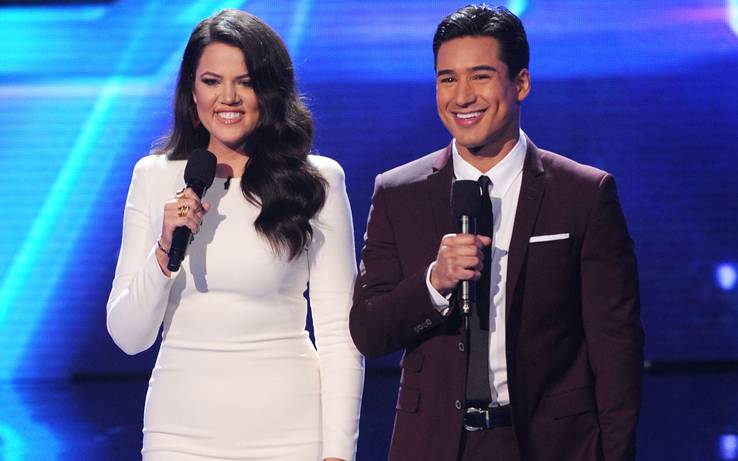 Khloe Kardashian tried a different hosting gig before she got her own show. She hosted The X-Factor alongside Mario Lopez, but she didn't do the greatest on the family-friendly show. Khloe stated,
"Just learning how there's a screaming audience and you don't yell because the mic is right there. I will have an earpiece in my ear, and while I'm trying to read the teleprompter then I have someone counting down and they're like, 'Okay, ask Simon this or that.' There were so just so many pieces I never knew were involved in live TV.
I do feel like through every show I got better and better, but my first week I literally was like, 'I am going to die. I want to fake a heart attack.' I've never done live TV before, and I was asked to not do any hosting lessons because they wanted me to be just myself. I found the day before because the stage was just built, that I couldn't read the teleprompter without glasses, so I had to get contacts the day before."
5

Kim Got In Trouble For False Hope With Shape-Up Shoes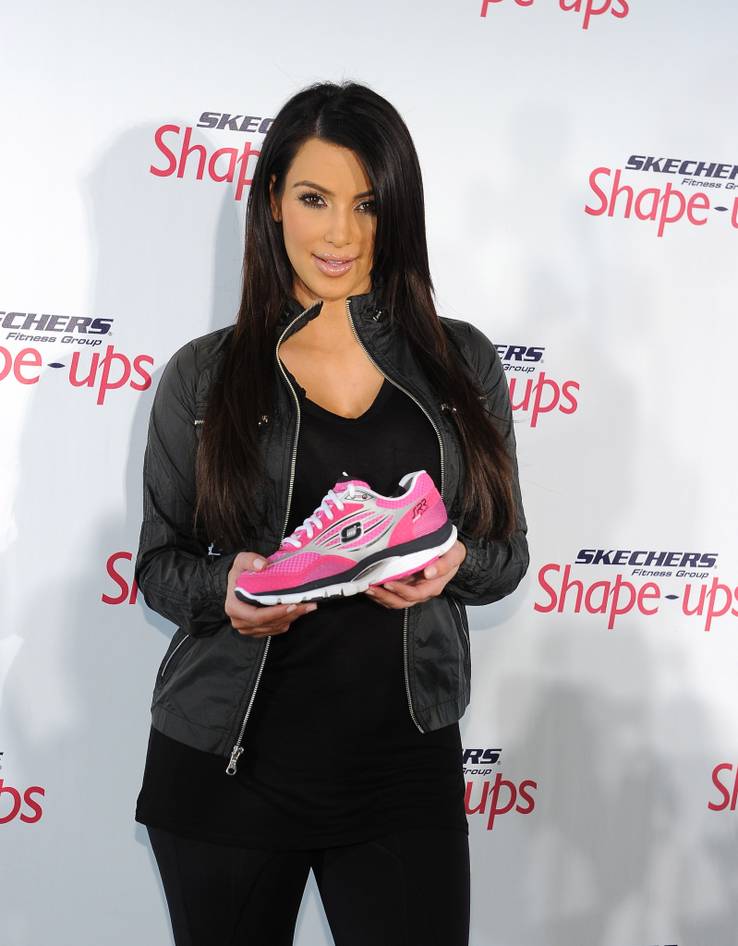 Kim Kardashian has modeled for pretty much a countless number of products. They've always shown off their shoe collection, with Kim being connected to Yeezy's, Shoe Dazzle, and most controversially, Sketchers. Kim was in a campaign for the company and even had a strange commercial that she would never be caught dead in now. It wasn't the commercial that's forgotten, but the controversy around the Shape-Up shoes that she advertised. The commercial made it seem as though if you bought the shape-up shoes, you would get the chance to have a booty just like Kim K.
Kim doesn't just get her backside from wearing a certain brand of shoes, however, and fans knew this, which is why there was a lawsuit against the company. It stated that the company "deceptively advertised its toning shoes, including making unfounded claims that its Shape-Ups shoes would help people lose weight, and strengthen and tone their buttocks, legs and abdominal muscles."
Kim didn't get in any legal trouble from the lawsuit as she was only the model. Still, looking back on this strange commercial, it's funny to think just how far Kim has come since she advertised shoes that might help you get in shape.
4

Kendall And Kylie Wrote A Book Together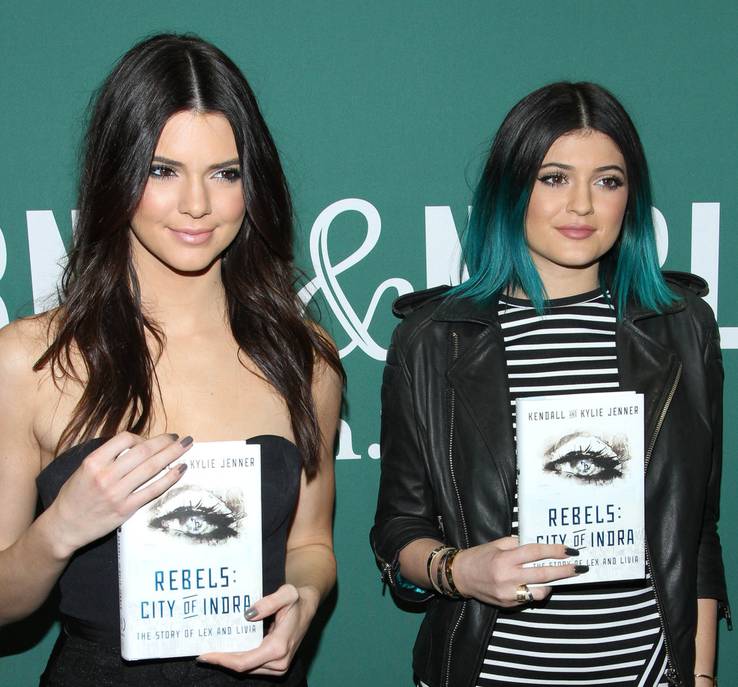 Models, designers, makeup entrepreneurs, it seems like Kendall and Kylie have done it all. Kylie has even become a mother this past year. Although they've done rather successfully in all the listed above, one project we forgot Kendall and Kylie tried a while ago was when they wrote a science fiction teen novel called Rebels: City of Indra.
Kylie stated of the book, "the fans seem to love it. That's why we did it, [the characters]' names are Lexi and Livia. I think we wanted to make Lex more like me and Livia more like Kendall, and they kind of evolved into their own characters."
A character known as The Governess is a character described on Wikipedia as, "Livia's beauty-obsessed debutante coach who gets her wrinkles removed yearly at the Rejuvenation Island Clinic." That character sounds a bit familiar, doesn't it?
The book didn't get completely horrible reviews, one of the good ones being, "details about the two worlds the girls inhabit are creative, though the plot that emerges after they meet is rather predictable. Even so, abundant action — including a hair-pulling fight, a high-speed chase on flying machines, and an attack by hideous beings known as 'mutations' — provides momentum. Unresolved conflicts set the scene for the next instalment."
Despite this positive review, the girls still seemed like they've moved on to bigger and better projects.
3

Dash Won't Last Much Longer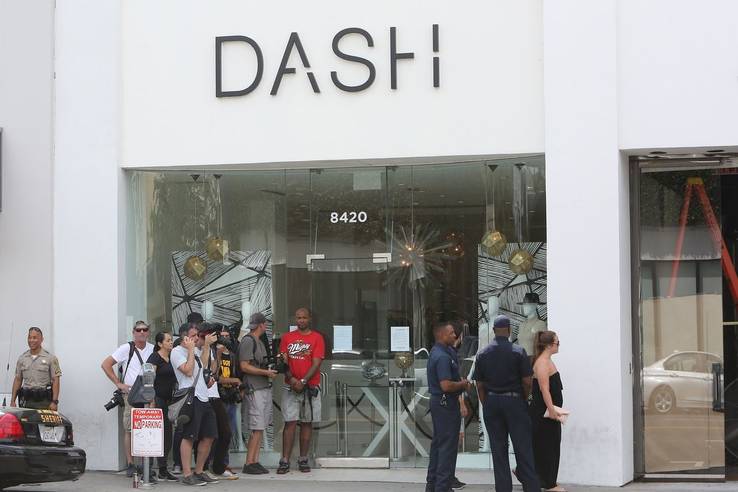 Alongside their boutique Smooch, the Kardashian sisters also had a long-running store Dash. They eventually had to make the decision to close it, many of the sisters moving on to their own projects. They released a statement that said,
"After nearly 12 years, my sisters and I have decided to close the doors of our DASH stores. We opened our first store as a family in 2006 and since then we have made so many lifelong memories.
From opening locations in Los Angeles, Miami, and New York, to having our Dash Dolls spin-off show, it's been such a huge part of our lives. We've loved running DASH, but in the last few years we've all grown so much individually. We've been busy running our own brands, as well as being moms and balancing work with our families. We know in our hearts that it's time to move on."
The store didn't completely fail, but many fans forgot that the girls had this boutique, buying their other products. The location also became an area for plenty of people to attack or troll, one woman even threatening the store by waving a machete around outside and threatening the family.
2

Rob Isn't Giving Up On His Socks Just Yet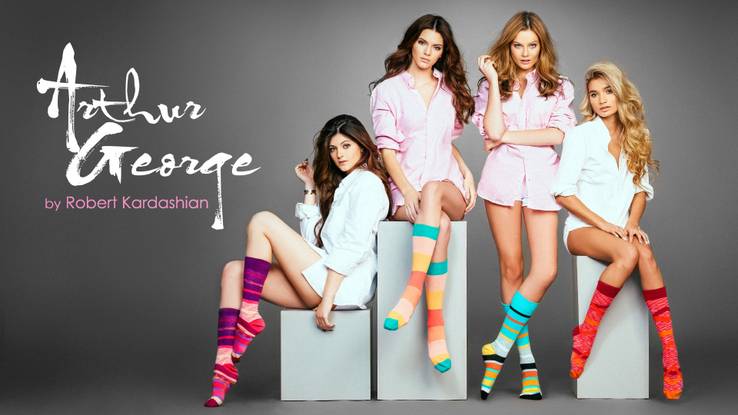 Rob Kardashian has always been a bit of an outcast when it came to the rest of his sisters, but he's still tried many projects himself, one of them being his Arthur George sock line. He decided to start the brand after realizing there weren't that many sock lines. Though he still sells these socks, many fans forget that this is his company. Rob doesn't seem like he's giving up anytime soon, stating, "Literally my job is, I make socks. That's all I do.
I don't necessarily care about the show. I would rather film this — me doing what I do — than being around my family.
Not everybody even gets to live with their own family because they have to go to LA or New York or wherever to work and find a job and leave their family back home. But every day I get to work with my family — if I want to. And I'm all about family, that's how I was raised. We've all got each other's backs. And thank God, I have the opportunity to do what I love, which is my family and work on a business and try and make it the best that it can be."
1

Kris Tried To Manage A Girl Group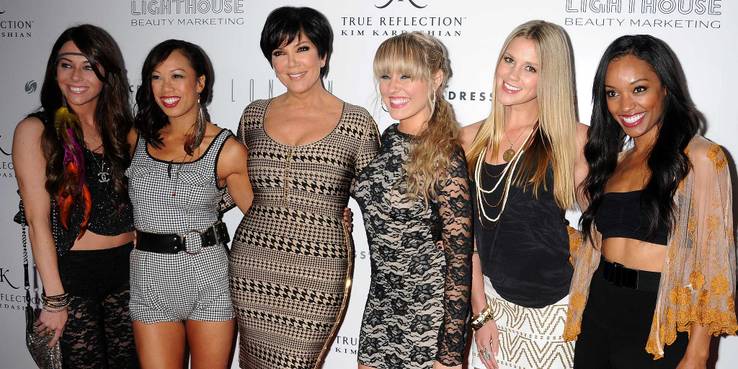 All the way back in the first season of the Kardashians, some fans might remember when Kris Jenner tried to take on another group of girls that called each other BG5. This was before her daughters are the successful entrepreneurs they are now of course, or else she would never consider managing a different group of ladies. The musicians never found much success, and that led to one of the members, Mandy, discussing what it was like in the group, saying, "When we auditioned to be in a girl group we had no idea that Kris Jenner was going to latch on to us. I brought my good friend Ken Baker – who's a producer over at E! – to come and meet me and BG5 and he said, 'I think Kris would be really interested in you guys,' so he came with Kris into the studio one day and she instantly fell in love with us.
She was like, 'I would love to help you girls, I would love to co-manage.' I also had another manager who was really into the music world as well, so Kris helped us in other ways.
It was so cool to be part of that Kardashian clan. I didn't get much choice in what I wore when I was in the girl group. We had this beach vibe to us so I had to dress that way. I also didn't get to sing what I wanted to sing. As much as I loved it and I loved the girls, I'm much happier doing my own thing."
References: E Online, Huffington Post, Daily Mail, Mirror, The Sun, Wikipedia
Source: Read Full Article