Getting famous is a piece of cake as long as you look great on the big screen. The hardest part, however, is to get noticed for your skills, professionalism, and dedication to the job. For the most part, that's a brain-burner for many celebs. They just can't get their head around the idea that they need to be 100 % dedicated to their job whatever the hardships in their way. And as you can imagine, the ones with the weakest acting skills were first to abandon the directorial ship of Steven Spielberg or Ridley Scott. Speaking of these two mega-brutal cinematic titans, we imagine them to be super demanding on set. So, this sure excludes movie stars who don't know what they're doing there.
Besides, Hollywood is a pretty fickle world that often plays funny tricks on our fabulous movie stars. It may be a glamorous platform, deeply desired by any aspiring actor, but it's also quite a capricious place to be. Sometimes, it's just too easy to jump to prominence, but the tricky part is not to fall out of the public's good graces. Unfortunately, the following movie stars didn't live up to our expectations, so they were quickly expelled from Hollywood's universe. Indeed, it only takes a few box office flops, combined with some personal issues, and you're out the door. From Jennifer L. Hewitt, who just disappeared from Hollywood, to Megan Fox, who disrespected St. Spielberg, today we bring you 15 movie stars that Hollywood won't cast ever again.
15

Jennifer L. Hewitt Simply Disappeared From Hollywood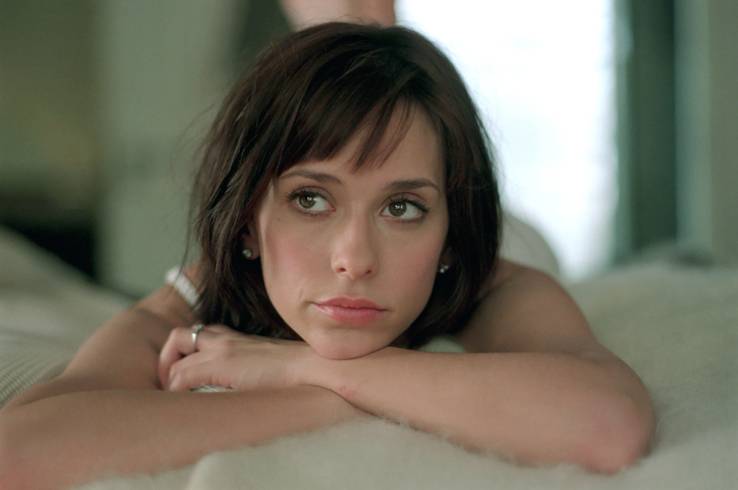 The movie industry is, without a doubt, a pretty chaotic scene. While some actors enjoy superstardom, others simply fall into the trap of obscurity. Sometimes, the luxury of taking a break from the spotlight may turn one's career upside down. Well, there sure is a perfect explanation for it. While most actors scrape and struggle to become household names, others get famous overnight. Therefore, the ones who get instant fame don't usually last that long in Hollywood. For example, Jennifer L. Hewitt used to be a huge star but it's certainly not like this anymore.
Born on February 21, 1979, Jenn is a lovely actress, singer, and songwriter who first appeared on Disney Channel series Kids Incorporated (1989–1991). Although Jenn has been acting since her childhood, she couldn't make it as an A-list actress, like Angelina Jolie or Scarlett Johansson. Unlike these two women, who'll never be forgotten by the fans, Jennifer L. Hewitt's career started rolling downhill after the CBS supernatural drama Ghost Whisperer was over.
Well, she might have starred in other films as well, but her role as Melinda Gordon in Ghost Whisperer is still the only thing we can associate her with. You see, awards, gossips, and glamor, all play factors in who remains in the big picture, and how doesn't. But the only thing that's always constant is that average movie stars usually don't last forever.
14

Who Was Seann William Scott Anyway?
Seann William Scott may once have been a pretty big deal, but it's clearly nothing like this anymore. Seann, who was once at the top of his career, let a few silly mistakes put an end to his otherwise bright future. Born on October 3, 1976, the 41-year-old American actor had personal issues that affected his career quite badly. In 2011, the American Pie star checked into a 30-day rehab for reasons that are still shrouded in mystery. The actor, who's best known for playing Steve Stifler in the American Pie series, appeared in other films as well. However, his fans couldn't figure out why Stifler is no longer himself.
In fact, this star-making role of St. Stifler turned out to be a double-edged sword for the beloved actor. Although Seann wanted to play other roles, the audience wasn't fascinated by his efforts. You see, it's the classic type-casting riddle that many actors struggle with.
Well, it quickly turned the actor into a person that Hollywood doesn't want to cast anymore. Although the American Pie films are by far Seann's most prominent work, he did fantastic voice-over work on all Ice Age movies. Luckily for him, he still has a great voice that can always help him earn more money.
13

Hayden Christensen's Box Office Results Were Lousy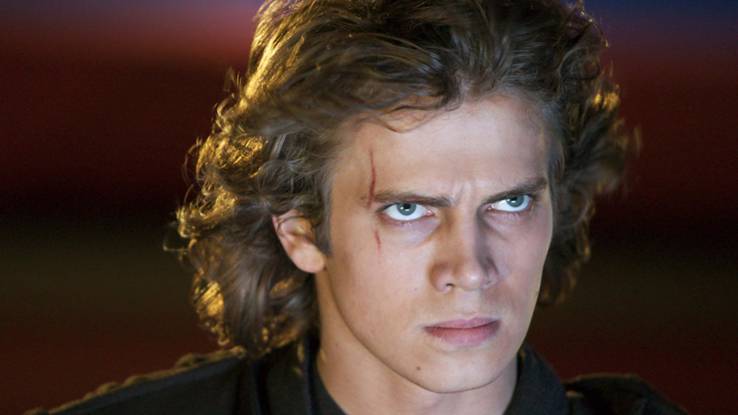 In our modern age of superheroes, villains, connected universes, and high-budget franchises, celebrity, and star power should walk hand-in-hand. It only takes one huge, successful role to launch an actor's career like a rocket into space. Well, the opposite of that also rings true. Our fabulous movie stars often display a bigger-than-life personality after starring in huge movies. However, they hardly realize that one silly mistake can also put them on the rollercoaster to hell. There are many examples of actors with personal issues who left the spotlight too early. As a result, these guys were quickly erased from the memory of the fans.
Maybe something like this has happened to Hayden Christensen as well. Perhaps he was so fed up with the paparazzi that he no longer felt the need to tiptoe around the tabloids. In fact, his dissatisfaction with it might have affected his box office results. So, after years filled with professional disappointment, Hollywood pulled the plug on his career. So, even though he was once a cherished celebrity and a beloved actor, Hayden might have been dispelled from Hollywood for good.
12

Tobey Maguire Is No Longer The Amazing "Superman"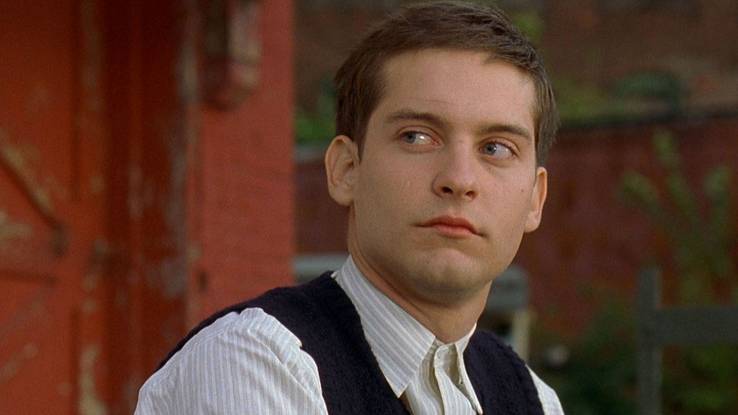 It's true that the low visibility of some actors can put an untimely end to their shiny jobs. When most stars decide to step away from the spotlight, they usually end up with half-broken careers. So, yes, this is hardly the most brilliant decision in the movie industry. For example, Toby Maguire's efforts to make his return to Hollywood were in vain. Not only did his performance in Spider-Man 3 was dissatisfactory but his directorial projects sparked huge controversy. Worse still, everyone likes to point directly at his Spider-Man role as the reason for his brutally wrecked career. His cringe-worthy return as Peter Parker in Spider-Man 3 is still described as a pretty "awkward performance." Well, it really seems like he blew his chance at redemption.
Perhaps the audience's poor mark on his portrayal made him try his hand at directing movies. By the look of things though, Maguire's self-produced films, like The 5th Wave or Pawn Sacrifice, suffered a catastrophic wave of criticism; not to mention that his producing efforts fell way short of raking in lots of money.
11

Vince Vaughn's "Bro-formula" Misled Him Once Again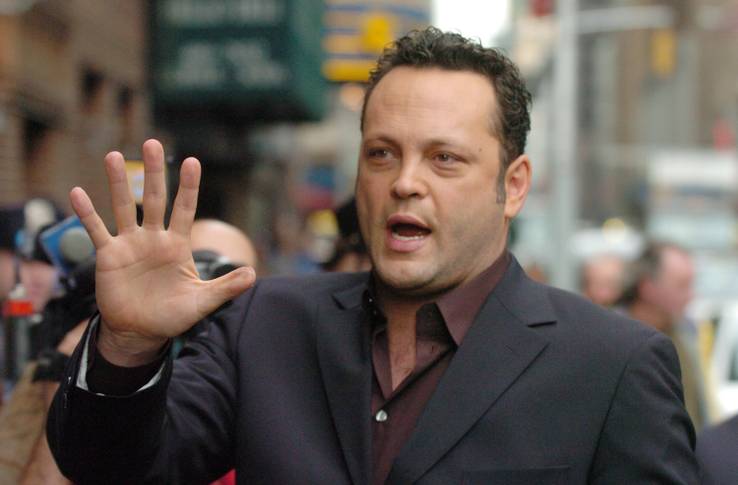 Since his rapid disappearance from Hollywood, his fan base has been wondering what Vince is up to these days. But unfortunately, Vince Vaughn doesn't seem to be doing that well professionally. Well, apparently, he's fallen victim to the classic typecasting. But could this be the reason for him to leave the spotlight that soon? Are Vince's fans too fed up with his predictable roles? Well, maybe! Although he's always been quite an amusing and talented guy, the audience needs to see something else, something different. Since the huge success of Old School and Wedding Crashers, Vince hasn't tried out new approaches to creating his characters. Instead, he just got stuck with the image of the funny guy, but it's getting really trivial now.
Unfortunately for Vince, Hollywood isn't at all interested in such trivial images. So, it wasn't long before it thought Vince that his on-screen persona should reach the viewers no matter what genre he's playing in. Sadly, Vince had to learn it the hard way. The predictable scripts of the movie helped him get out of the spotlight way too early. Although Vaughn made another effort to impress the viewers, his dude-bro formula didn't bear any fruit. Apparently, it was already too late to try to restore his stardom; the shine had rubbed off, and that was what it really happened.
10

Hollywood Begged: "Please, No Mohr"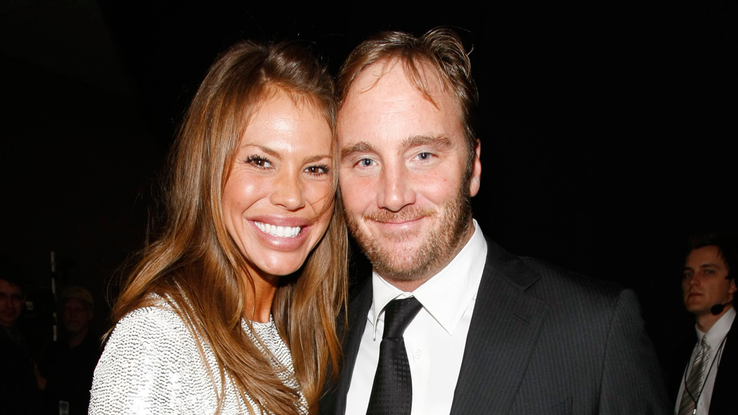 Another celebrity, whose sky isn't dotted with stars anymore, is Jay Mohr. Honestly, it's quite sad when you think about all the generations that witnessed Jay Mohr's career. Today, he's just another guy whose career and fame are no longer an exciting sight to see. Jay got stuck in the '90s where his fans could at least enjoy a breakthrough performance in Jerry Maguire. In spite of the critical raves, Jay tried his hand at becoming a sitcom phenomenon. However, his efforts flopped when the ratings of Fox comedy Action sank drastically. Nevertheless, he didn't give up that easily. Later on, Mohr made an appearance in Gary Unmarried, which lasted about two seasons. However, he got such terrible reviews that he ended up jobless and miserable.
A few years later on, his undying efforts finally bore fruit when he became the host of Last Comic Standing. However, even the path of a TV host/persona had some bumps along the way – his deal with Disney was canceled. On top of that, his private life was already quite messy. In 2016, the actor filed for divorce from his actress-wife, Nikki Cox, and asked for full custody of their son. Indeed, this guy has been through a lot.
9

Dane Cook's Efforts To Restore His Stardom Was Not Working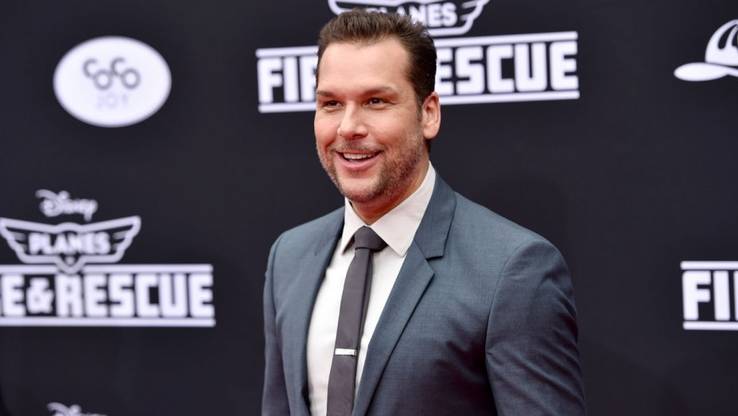 There's barely a person who doesn't remember Dane Cook's hilarious movies and characters. He was the real deal back in the '00s. Sadly though, these days are long gone as Dane is now pretty much unrecognizable. What has happened to his charismatic nature, right? Well, for starters, Dane Cook's countless attempts to join the team of high-profile stars were quite piteous. Secondly, he was welcomed with a wave of criticism after appearing in less distinguished movies, like Good Luck Chuck and Mr. Brooks. On top of all, Dane was "honored" with a Razzie nomination for his awkward performances. Later on, the actor starred in a few drama movies, but he wasn't much of a success either.
His captivating presence no longer existed. In 2016, he tried to arouse the world's curiosity by releasing his sci-fi passion project, 400 Days. But guess what happened – it earned less than $60 overseas. Interestingly, Dane Cook also claimed that he was auditioning for the role of Captain America (2011), which, apparently, didn't happen either.
The formerly prosperous actor took a turn for the worse when he tried to become a TV personality. He later got into a whole lot of trouble when fellow comedians threw shade at him. As for the tv show, it exploded in his face after NBC canceled it before it even aired. Isn't that sad?
Featured Today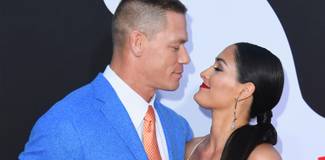 John Cena Tweets After Splitting From Nikki Bella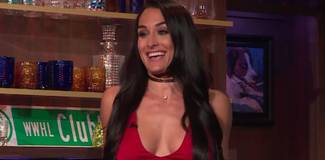 Nikki Bella Ditches Engagement Ring For First Appearance Since Cena Split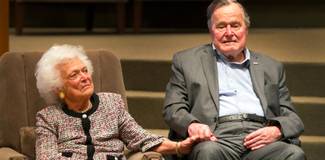 George H.W. Bush Sent To Intensive Care

8

Jim Carrey Used To Be The Funniest Guy On The Big Screen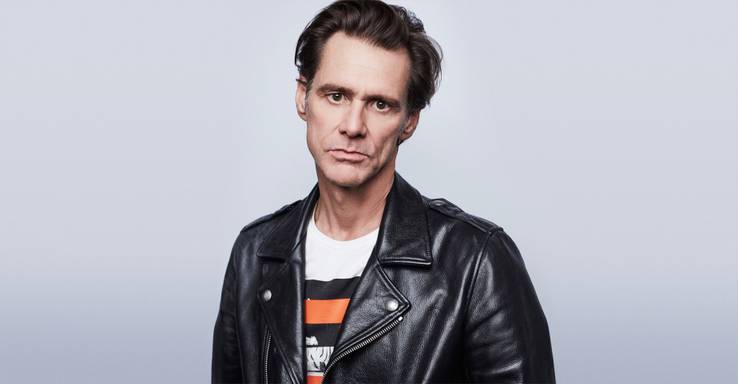 Indeed, he used to be the funniest comedy actor the movie industry has ever known. But unfortunately, his ex-girlfriend decided to put an end to her life. He was devastated, his life was stricken with unbearable grief. Back in his heydey, Jim Carrey was the real king of the box office. The former king of the comedy genre regularly raked in over $100 million, and by the end of 2000, Jim Carrey was already one of the most significant actors in Hollywood. Legendary movies, like The Mask or Dumb and Dumber, pulled in more money than any other actor could wish for back in the day. But as years passed, Jim's hold on the box office has drastically softened.
In recent years, the formerly prominent actor took another hit after his ex-girlfriend decided to take her own life. Sadly, it was another unfortunate period for him which inevitably spawned a nasty legal battle with no clear end in sight. Given the dark circumstances, it's almost understandable that Jim Carrey isn't auditioning for the biggest movie projects. Unfortunately, the whole situation must have taken a toll on his mentality as well.
7

Matthew Fox Is Apparently No Longer Needed In Hollywood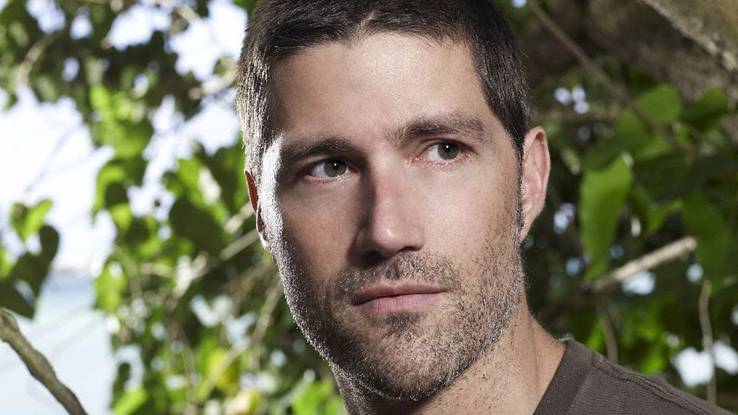 Apparently, Matthew Fox got lost so he couldn't find the way back to Hollywood. Since the famed series, Fox's successful career has taken a wrong turn. Allegedly, the actor wanted to break free from the limelight for reasons that are still unknown to the public. However, he must have liked it there since we haven't really seen him on the silver screen ever since. Although we don't know why he wanted to take a break from Hollywood, his career has deteriorated drastically since Alex Cross (2012). His appearance on Alex Cross was described as a "huge flop". This doesn't exactly put him in a good spot, does it? On top of that, Fox's role in World War Z was almost left on the editing floor. Apart from that, Fox has been battling lots of nasty headlines suggesting that he's pretty violent with women. In 2012, the actor hinted that he might give up on acting for good.
"If I don't get quality opportunities, you probably won't see much of me. I'll probably be doing something else," he added. Well, he might have made the right decision since Hollywood isn't at all interested in him anymore.
6

John Cusack Failed To Ignite Passion In Hollywood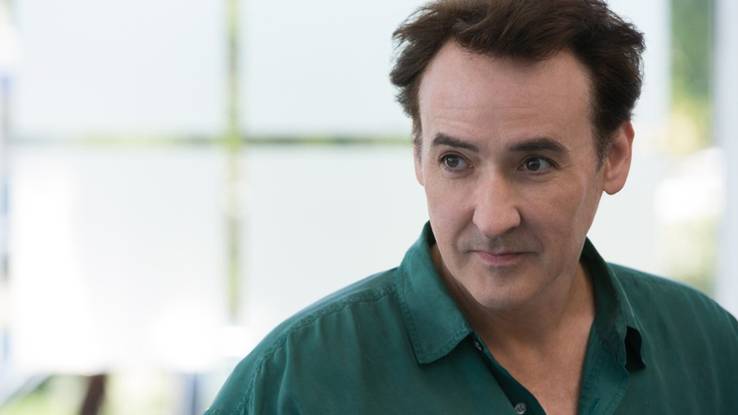 When it comes to John Cusack, we can't help but wonder how his career hit the wall like that. Although he hasn't stopped working all these years, John is, more or less, out of the spotlight. Sadly, there's hardly an indication of a grand return anytime soon. In recent years, we've seen him in a few movies, but they hardly managed to arouse the audience's curiosity. Allegedly, John Cusack has appeared in over 17 movies between 2012 and 2016. However, none of them has succeeded in igniting passion in Hollywood although Elizabeth Banks got an Oscar for her part in it.
Unfortunately, the success of Serendipity and Must Love Dogs is long gone although he's desperately trying to bring their style back to life. Now that he's in his early fifties, we can't help but wonder what plans he has for the future. Apparently, Hollywood doesn't rely on his old movies to attract lots of viewers; therefore, it's pretty normal that he's missing from Hollywood. On the bright side though, Cusack has been working on a few passion projects, like his book about the whistleblower Edward Snowden. In the meantime, Cucask has been co-founding the Freedom of Press Foundation as well. Well, it's starting to look like he doesn't need Hollywood either.
5

Jessica Alba Doesn't Miss Her Acting Career At All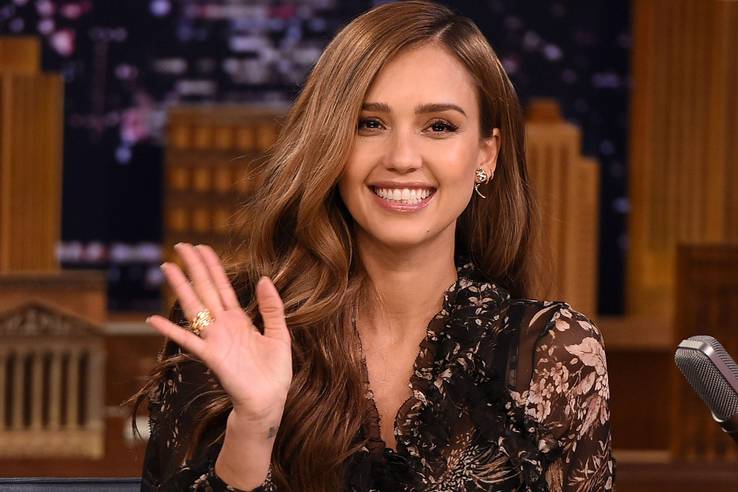 As one of the most beautiful actresses in Hollywood, it's quite sad that she doesn't appear in high-budget movies anymore. In fact, Jessica Alba hardly even belongs to the movie community any longer. Born on April 28, 1981, the Dark Angel star, who's also a proud owner of Golden Globe Award, is currently a businesswoman and co-founder of a cosmetic brand selling household products. The charming actress, who once made the guys drool over her stunning figure, is apparently more interested in running her business rather than her acting career.
Apparently, it also sits well with Hollywood, which hasn't really shown any desire to cast her for any huge role. As stunning as she is, Jessica Alba was the initiator behind The Honest Company she later launched in the United States and Canada. Since its opening, Jessica's company has raked in more than $170 million as the company was valued at $1.7 billion. In 2016, Jessica's business raised multiple rounds of venture capital, so she's certainly doing well. Today she may not be a high-profile actress anymore, but she's certainly just as successful as she was back in the day. By the look of things, Jessica Alba looks happy and satisfied with her life even though she's no longer featured in high-budget movies.
4

Sarah Gellar Launched A Healthy Brand, Called "Foodstirs"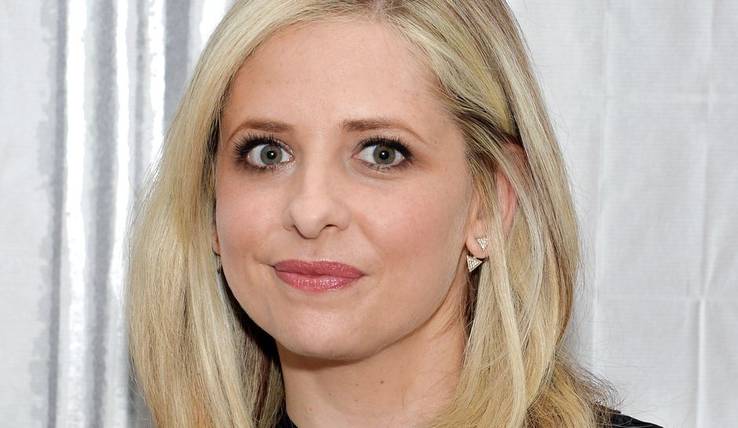 There was a time when Sarah Gellar was the ingredient for success. She was like pure fire in the early 2000s as "Buffy, The Vampire Slayer." Thanks to her perfect performance there, Sarah Gellar's career just skyrocketed. Even though Buffy the Vampire Slayer helped her become famous, Gellar failed to make a shiny transition to the A-team. Worse still, Sarah's parts in a few horror flicks were ripped to shreds by the movie community. Later on, Sarah made a few attempts to restore her TV career by making a huge comeback but she failed again. The tv series Ringer (2011) didn't make it either as it was canceled too early. Well, she might have soared to great heights in the early '00s but these days are already in the past.
A few years had to pass before Gellar finally found her new passion – she launched the brand called "Foodstirs" which focuses on the healthy lifestyle & cooking. Hopefully, her brand will be more successful than her acting career which nobody remembers anyway, including Hollywood.
"I always joke with my kids that being an actor is a very abstract job. For the longest time my kids, who are still little, thought that I got my hair and makeup done for a living and thought that was a job," Gellar admits.
"Now they watched us have an idea, create it, make it a tangible product and now when they go to the stores that we shop in all the time, they see it on the shelves, and that's incredible to me. It kind of blows my mind."
3

Megan Fox Compared Steven Spielberg To "Hitler" And She Lost Her Career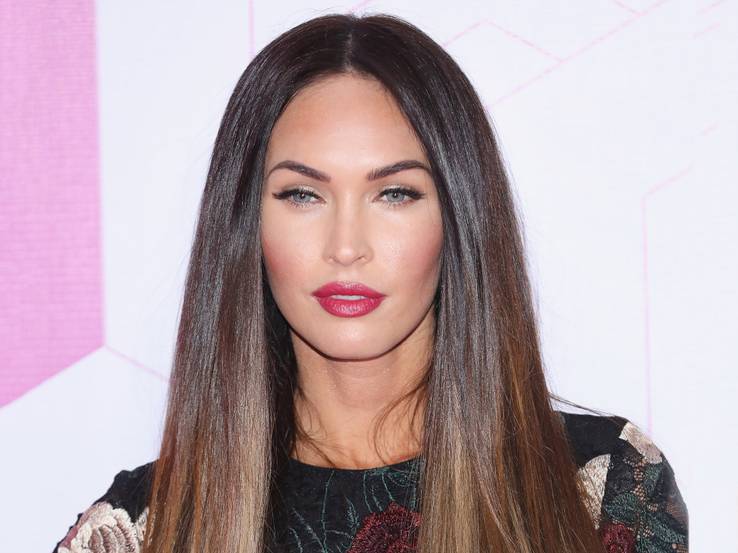 Hollywood is indeed a pretty fickle place and it's constantly changing. It may provide golden opportunities for lots of actors, but it still is a tricky place to be. Even gorgeous women like Megan Fox didn't manage to maintain their bright careers.
Speaking of her, she may be incredibly charming and sweet, but she's hardly that great when she appears on set. Worse still, the gorgeous Megan Fox has allegedly disrespected the directorial team of Steven Spielberg and Ridley Scott. It turns out that Megan Fox didn't exactly like Steven's directorial advice and guides while filming Transformers. Well, we don't know what exactly happened between them, but it's clear that Steven might have wanted her to show more professionalism on set.
It really goes without saying that Megan Fox made a huge mistake by comparing Steven to "Hitler" when wrapping up the movies. How silly is this, right? It was apparently such a silly thing to do that it cost her a bright movie career. Needless to say, there are lots of aspiring actresses who'd do anything to replace her.
And as we all know, Megan Fox doesn't really fall into the category of A-listers whose acting skills will blow your head off. Interestingly, Steven is friends with the cinematic beast, Ridley Scott. So yes, Hollywood is positive that it won't cast her ever again. Sadly, Megan Fox blew her chance when she disrespected Steven Spielberg.
2

Billy Zane's Acting Career Is A Cold Case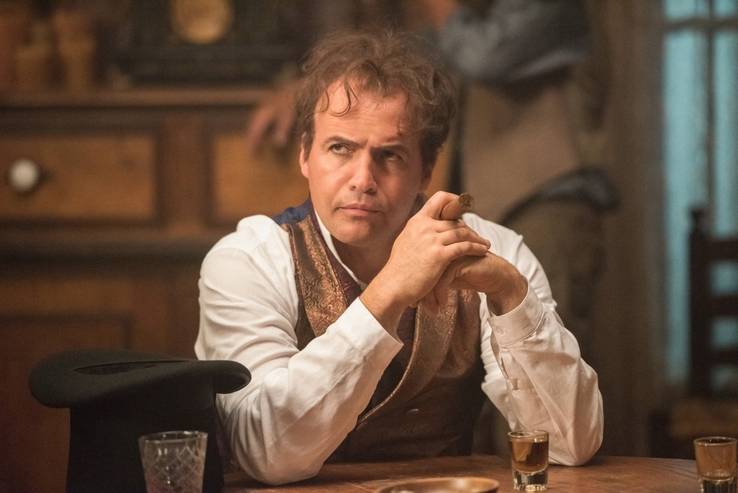 Playing the villain is often a pretty tricky job to do, and it turned out to be a career-burner for Billy Zane as well. This otherwise talented actor spent years trying to convince us that he can be the life of the party as well. Sadly though, his efforts to make the industry give him a second chance hit a wall.
Indeed, Billy's image of the villain in Titanic might've put a nasty stain on his career since nobody wants him in Hollywood anymore. It's also possible that the fans haven't forgotten how evil he was in Titanic. But either way, it's clear that Billy has blown his chance at becoming a high-profile actor in Hollywood.
Of course, he's not always that snooty guy who taunted Kate Winslet as Titanic was about to sink. But anyway, he wasn't lucky enough to prove that he's worthy of becoming something more. Instead, Billy starred in a string of films that didn't perform that well at the box office.
Well, he might have tried to build a TV career as well, but it didn't bring him much success either. In 2016, the tv series Guilt (2016) was canceled after only 1 season. Apparently, his movie and tv career have gone down the ship as well.
1

Hollywood Is Done With Hilary Swank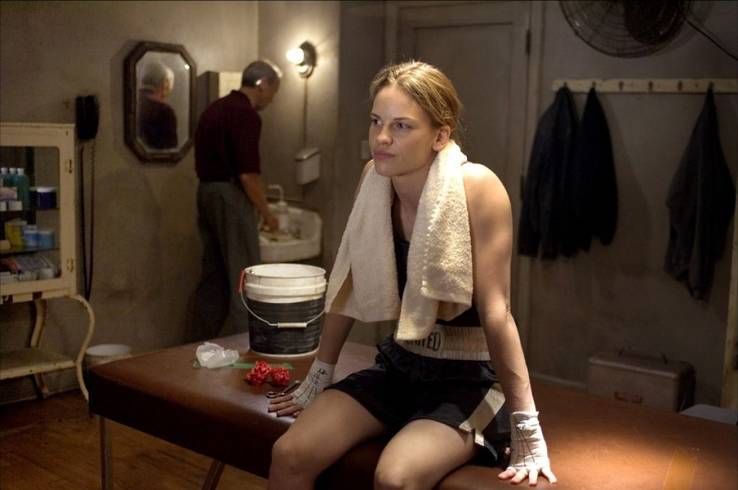 There's no doubt that Hilary Swank is a fabulous actress with lots of great movies under her belt. Her resume from the '00s is filled to the brim with successful films. Besides, Hilary isn't the type of woman who only relies on her looks to land the best roles. Indeed, this makes her disappearance from Hollywood rather disappointing.
Over the years, Hilary's acting skills even resulted in lots of nominations for awards. Not only did she deserve all of these awards, but she actually won an Oscar for Best Actress for her role in Boys Don't Cry. Apart from this special moment in her career, Swank was also honored with a second statue for her amazing performance in Million Dollar Baby. But even though her CV was stacked with lots of successful movies, Swank's career began to lose visibility as well. In recent years, Swank starred in a string of horror films and romantic comedies but her captivating presence slowly faded. The last blow to her half-breathing career was the Razzie nomination for her poor acting skills. Sadly, Swank hasn't been able to find a winning movie project ever since.
References: screenrant.com; nickiswift.com; list25.com
Source: Read Full Article