If you haven't tuned into Westworld yet, then you are missing out on a mix of science fiction and western like you have never seen before. It's been on for two seasons now and it has a unique plot behind it. It's about a theme park called Westworld that is populated by robots who play roles like saloon keepers, bandits, and lawmen. Humans pay to enter this world and live out their wildest fantasy. That includes the fantasy of being a gunslinger or even their sexual fantasies. They are allowed to do whatever they want to these robots including have sex with them, insult them or kill them. The problem is these robots start to feel and remember what is happening to them which isn't good for the humans. "We know you'll enjoy your stay in Westworld, the ultimate resort, where nothing, nothing can possibly go wrong."
It's part futuristic and part past and we see some of our favorite actors like Ed Harris, Evan Rachel Wood and James Marsden playing cowboys or cowgirls. They are usually wearing old-fashioned Western wear that you would expect from the Wild West. They look nothing like this in real life, of course, they are glamorous movie stars in real life. We have all the photos you are dying to see of your favorite cast member. Check out these 15 photos of the cast of Westworld IRL.
15

Thandie Newton Is Intense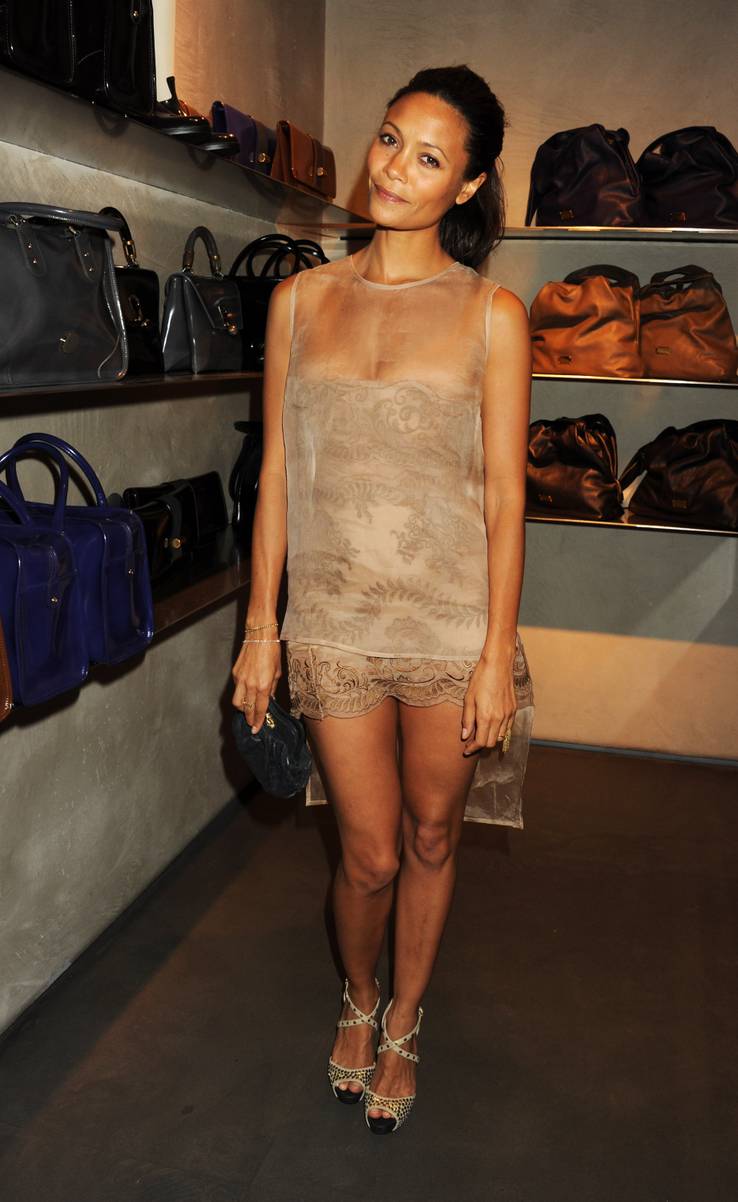 Thandie Newton is another actress that has been in the industry for a while. She got her big break in Hollywood by playing alongside Tom Cruise in Mission: Impossible II and ever since then she has been a rising star. She has also been on a few TV shows such as ER, The Slap, Rogue, Line of Duty and Westworld. "We're in this amazing frontier of transparency. WikiLeaks. Edward Snowden.
Westworld is reflecting that with these robots gaining consciousness. Them coming into consciousness is almost like us, human beings, coming into the truth of the fact that government is corrupt. Police are corrupt. Banks are corrupt. Etcetera, etcetera."
Since Thandie has become a mother, she says that it has changed the way she views her time. "Then I became a mother and it just fills every space, that isn't filled with something else important. It's just like this incredible balloon that blows up and fills life up." Despite her success, Thandie doesn't worry about her status as a movie star. "I don't put the pressure on myself to be a very successful movie star. I want to enjoy being an actor and I want to be challenged by the roles I take."
14

James Marsden Has been in Hollywood for a while
This poor cowboy is unlucky enough to die a lot in Westworld. Thank God, he's just a robot. He's also been pre-programmed to be in love with Dolores. But does she love him back? It would certainly suck to have to die all the time. When it comes to James Marsden, he's been unlucky in love with a lot of the roles he has played. He is one of the most typecast actors in the industry. He always seems to play the guy that gets passed over for another guy. Remember how Rachel McAdams in The Notebook left him to go back to her first love? He has many roles like that over the years. He's had woes onscreen and offscreen.
"Everyone can have their heart broken. Even if you know the relationship isn't working, it's still sad. Even in a bad relationship, they're part of your life for a long time, and saying goodbye to that can be difficult."
He has an interesting take on acting though and we don't really realize how much goes into creating a scene. "It's hard enough to just be a good actor. When you're on set, there's everything going against you. There are walkie talkies going off, the camera is creaking and moving, there are boom mics, and you have to hit your mark and make sure you don't shadow the other person's face. It's a really technical process."
13

Jeffrey Wright Is In Charge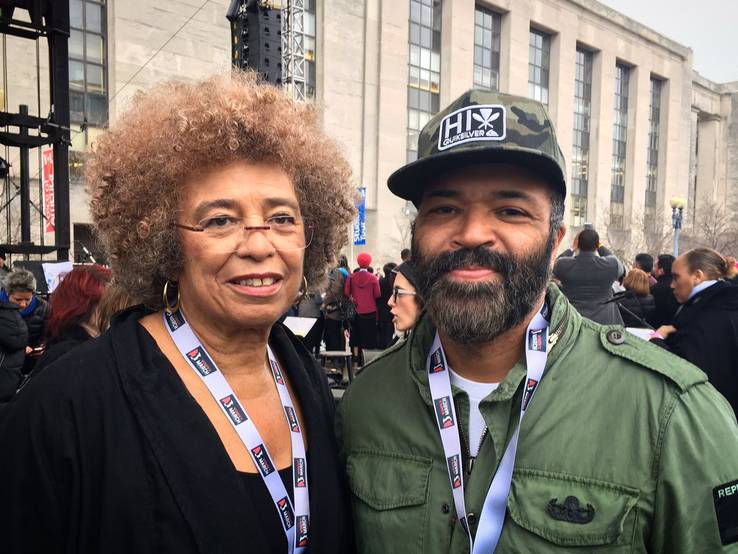 Jeffrey Wright plays Bernard the head of programming at Delos. He's also a host built by Dr. Ford. Of course, that's kept all hush hush. None of the other employees are supposed to know that he is not human. He's a much calmer presence on the show than most and when he's not working, he will usually grow out his beard. Wright has been in the industry since the '90s and has an impressive filmography on IMDb. You may recognize him from the Hunger Games franchise and he also has a couple of movies in post-production. It was his kid's decision for him to be the voice of Poppa in the animated movie, The Good Dinosaur.
"Out of the blue, I received this offer and invitation to be a part of this movie, The Good Dinosaur. I turned to my Pixar experts, my kids, and asked them what this could all be about. Of course, they flipped out, and it was pretty obvious from their reaction that I was going to do this."
He doesn't mind that he has become a household name either. "I don't mind that I am not necessarily a household name, because I think my characters have outshined me. That was by design. And I'm not wanting for appreciation."
12

Anthony Hopkins Is Calculating
Anthony Hopkins is an extraordinary actor that has been in the industry forever. He will certainly go down in history as one of the most iconic actors of his time. The fact that he is part of the Westworld cast should tell you that it's a quality show. Hopkins is a master at playing calculating and intelligent characters and it's no different for this show. He plays Dr. Robert Ford, the man in charge of the Westworld park. He's not only calculating but he's an intimidating character as well. To list the movies that he has been in over the years would take us all day. He's much more of a gentleman in real life and not so psychotic as some of his characters. He probably has the best philosophy of anyone in regards to how to deal with Hollywood.
"My philosophy is it's none of my business what people say of me and think of me. I am what I am, and I do what I do. I expect nothing and accept everything. And it makes life so much easier."
He's an inspiring person and an actor, certainly one of the best in the industry.
11

Jimmi Simpson Found His Dark Side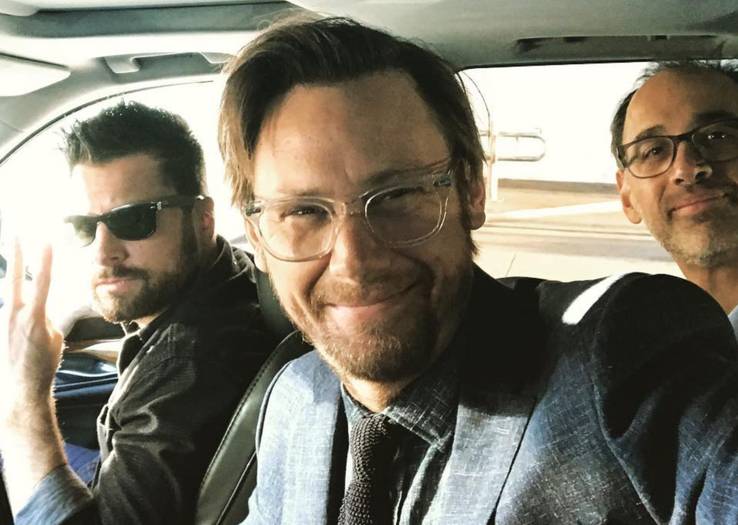 He started off as a good guy on the series, but he also found his dark side. He's a man in love with Dolores and we're starting to wonder if they are all in love with Dolores. In real life, Simpson wears glasses and just looks like a regular Joe. Prior to Westworld, he was on the TV series Unsolved: The Murders of Tupac and the Notorious B.I.G. He's also been on the TV series It's Always Sunny in Philadelphia and House of Cards. He kind of looks like Christian Slater in this photo.
"It's an old-fashioned, very outdated, non-functioning idea that we can drain all the resources from directly around us and skyrocket to the top of a skyscraper, and that's success. We have to understand that when one has to leech from others to that degree, then that's something we need to watch and stop."
He has said that there is both good and bad when it comes to doing film. "There are a lot of pros to doing a film, as far as it helping your film career, and it is completely different financially. But theatre is the only place where you get to actually be the character, and nobody is going to come around and change it later."
10

Ed Harris is A Ruthless Character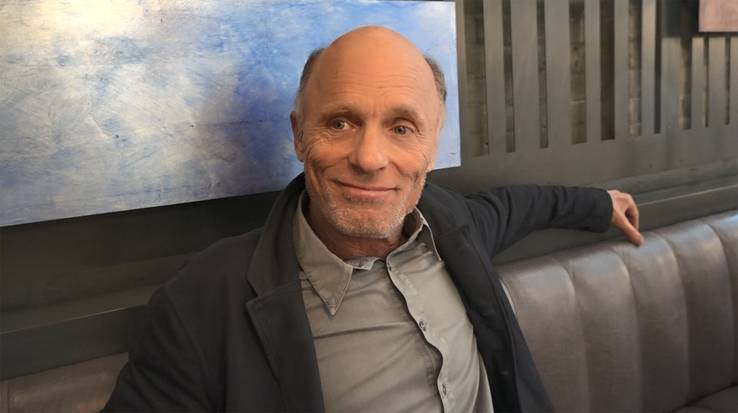 Ed Harris is one of the ruthless characters in the Westworld game. But in real life, he is more of a compassionate character. Harris is another actor that has been in the industry over the years and killing it. He's an amazing actor that has been involved in a lot of movies. He has noticed a lot of changes in the industry over the years as well.
"Most of the best writing, the most creative writing, the most interesting, the most out-of-the-box kind of stuff, is being done on cable, you know, and on the computer. I mean, whatever it is, Amazon or Netflix or something. Because they're just willing to take chances, you know, and there's a market for it."
He is a smart guy that understands the struggles of everyday life. "Pollock said several times that he couldn't separate himself from his art. Not knowing much about modern art when I began to read about him, I was much more his persona — his struggles as a human being — that was interesting to me." We love the fact that he is still killing it in Hollywood and he's an actor to always watch out for.
9

Ben Barnes Likes to Play the Villain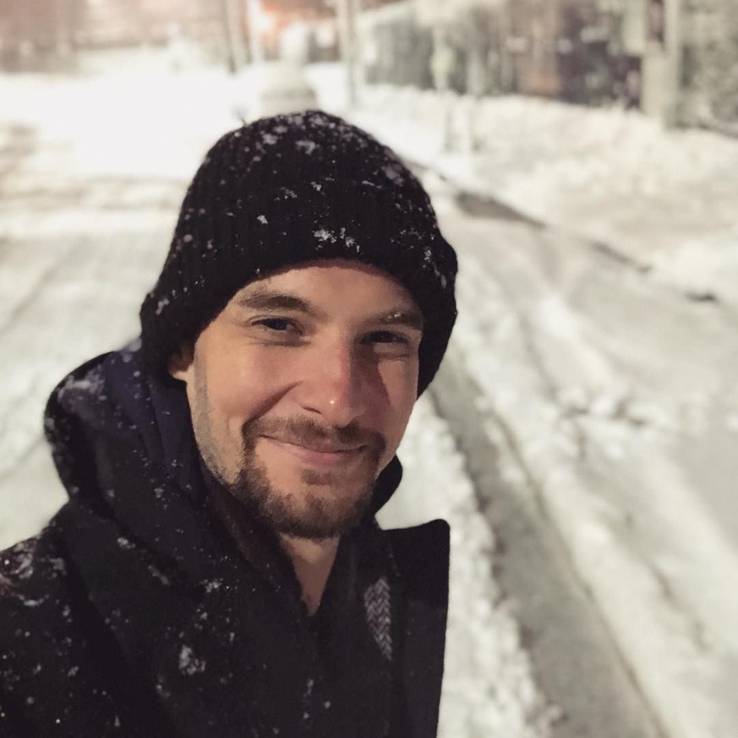 Ben Barnes plays the "rough and tumbles" guy in the group who much rather likes to play the villain if given a chance. His hair is longer on the show, but when he's not working, he likes to keep his hair short. Prior to Westworld, he was also on the TV series The Punisher. He's been in a lot of popular movies like The Chronicles of Narnia franchise, and Dorian Gray. It seems as if Ben Barnes has not aged at all over the years and he's more than fine with that. "I always looked really young for my age. And once I hit 23, 24 and 25, I was then allowed to play the cool 18-year-olds and stuff."Barnes doesn't pick a role that he isn't completely fascinated with.
"Almost every script that I've gotten has been for sort of the generic Hollywood type. I haven't chosen them. All the ones I have chosen are because I've been fascinated with the source material or because of the script."
We love the way that he wants to escape into a project. "I think escapism is very important, certainly in my life. I love nothing more than escaping into the world of a film or a novel. To be involved in creating that for other people is a privilege."
Featured Today
25 Tumblr Posts That Made Us Rethink These Disney Characters

15 Things About Avengers 4 That The Cast Is Trying To Keep Secret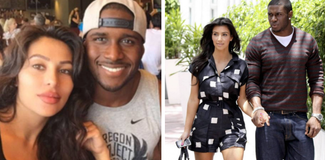 15 Kardashian-Jenner Exes That Can't Move On

8

Tessa Thompson Is One of the Bad Guys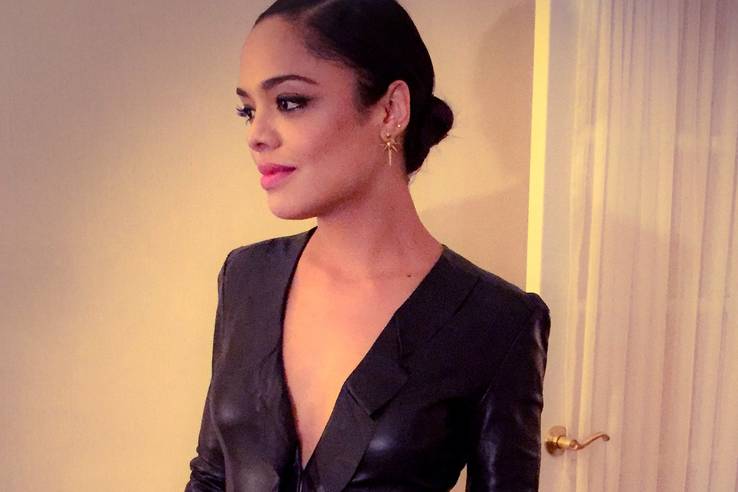 Tessa Thompson plays Charlotte Hale who is one of the executives that works for Delos. You may recognize her from movies like Creed and Dear White People. She has also been working on the TV series named Dear White People too. She is currently filming Creed II. She said she had to grow into being grateful for the experiences that she had as a young actress.
"I think, as an actor when you're starting off early in your career, you're kind of just seeing what lands. But 'Veronica Mars' definitely primed me to look for surprising, dynamic women. It took me awhile to realize how cool that job was."
When it comes to the TV show Westworld many have questioned whether our own future will look something similar to the TV series. "The beauty of working on a show like Westworld is we're painting a not-too-distant future and talking about an aspirational sense of what power looks like in the future." We sure hope not but when it comes to shows like that or movies like Hunger Games we have to wonder if the future will be a better place.
7

Luke Hemsworth Has Some Famous Brothers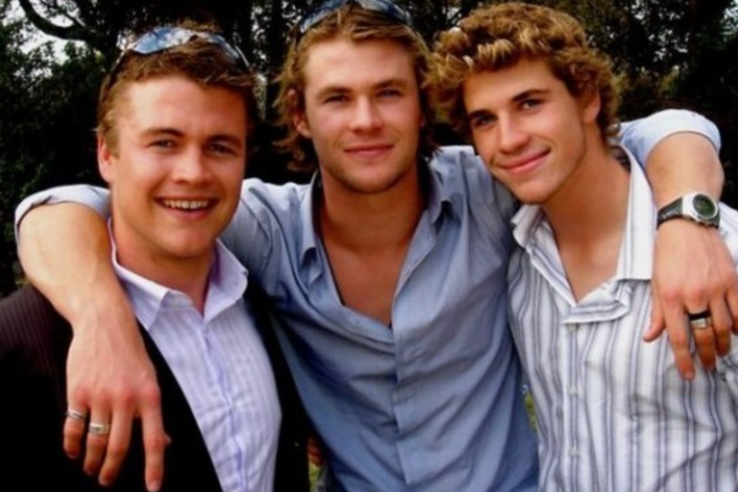 Wow, can you imagine the parents who brought the Hemsworth boys into the world? Did you have any idea that famous actors Liam and Chris had an older brother named Luke? It just goes to show that when multiple family members become actors, you never know who is going to become more famous. He's been working in the industry probably just as long as his brothers have and maybe a little bit longer but he hasn't had the same fame that they have had. Though Chris obviously helped him get roles in two of his movies Thor: Ragnarok and Thor: The Dark World. He's worked consistently over the years but just not at the same level as his brothers. He's definitely not used to the fame as much as his brothers are.
"I don't think most people decide to become an actor because they want to be followed around all the time.
I see it when I'm with my brothers, and I don't get it. I don't understand why someone wants to take a photo of us getting out of a car or on the beach. I think that's really weird."
6

Evan Rachel Wood is A Talented Actress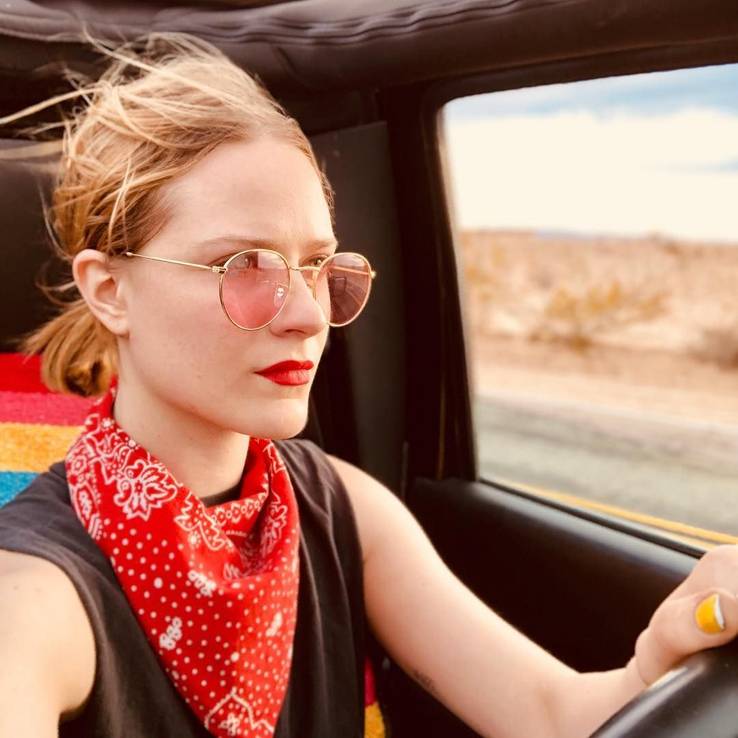 She plays Dolores a robot on the show that eventually starts a robot revolution. She's a great actress to follow since she has been working in Hollywood since she was a child. She broke through the barriers of child acting because she is insanely talented. She also used to be in a relationship with Marilyn Manson, so she's probably seen a lot in her young life. If you remember the movie, Practical Magic with Sandra Bullock and Nicole Kidman, Evan Rachel Wood played one of Bullock's daughter's in the film. That's how far her career goes back. She may have long blonde hair in Westwood, but she's a little more polished with short dark hair in real life. She is not only a stunning actress, but she is a writer as well.
"I have a very large shoebox overflowing with lyrics I've been writing and collecting since my teen years and into my late 20s, with lyrics from all walks of my life.
Darkness, being in love, being heartbroken, finding yourself, and lyrics that I've been sitting on for, like, seven years, that I haven't done anything with." Wood is like an old soul trapped inside the body of a young girl.
5

Rodrigo Santoro Plays The Bad Boy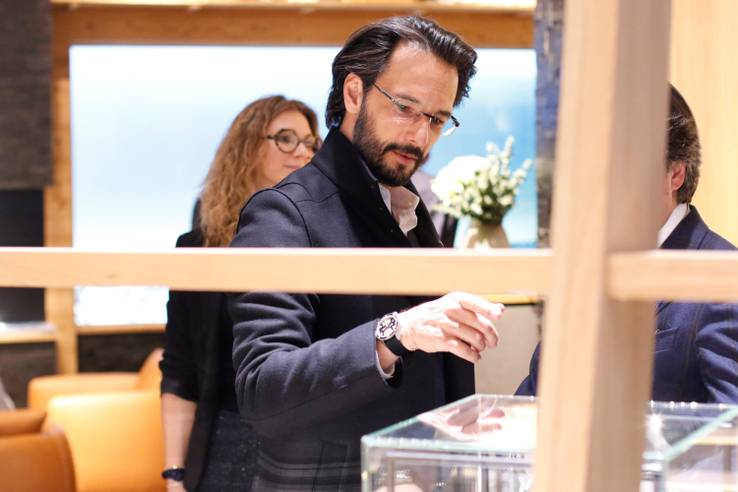 Rodrigo Santoro plays a character that likes to be mischief and robbery is definitely one of his handy little tricks. He's just as charming as his Westworld character, but he just doesn't have any scars. He's had a pretty great career in Hollywood and has an impressive filmography. We've seen him in movies like 300, Love Actually, Charlie's Angels: Full Throttle, What to Expect When You're Expecting and also did voice work in the animated film franchise Rio. He has worked on both film and TV shows over the years. Aside from Westworld, he also has another TV series he is starting to film this year as well.
"I never make a choice thinking about the results. I'm never gonna take a role or a project thinking where this could — what this could bring me or something like that, because you've got no control about anything, actually."
When it comes to his career, he is one actor that is very grateful for all the experiences that have come his way. "I am very fortunate, very grateful for everything that has happened to me, everything I've done, all the opportunities, so I'm very happy."
4

Ingrid Bolsø Berdal Is Freaky in Westworld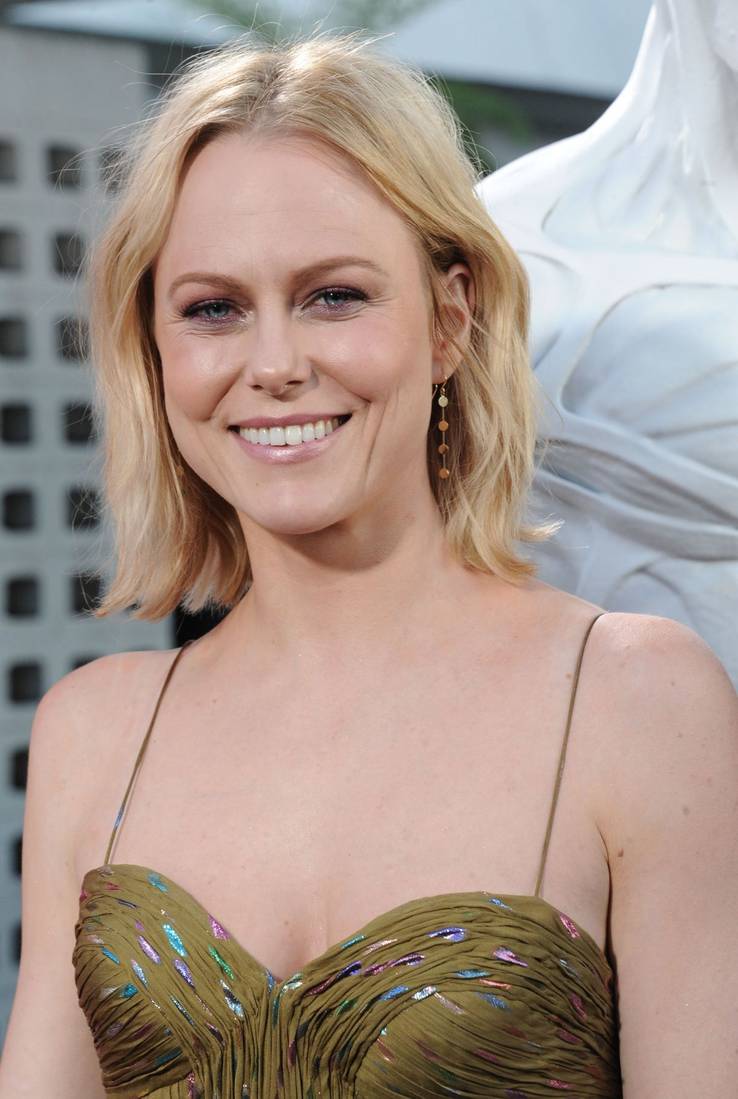 She's the badass girl that has a tattoo covering her face on the show. She is also Hector's right-hand woman. She has no face tattoo in real life. She's a gorgeous Norwegian actress that has been in the industry since the early 2000s. She is a popular character n the show and she is often asked at Comic-Con if she will be returning for the next seasons because fans love her so much. "Well, I've asked myself that question, and I've been thinking that the circumstance of me being here [at SDCC] must be a good pointer." She may not be a huge star in the United States, but she is in her home country which is so weird. How you can be famous in one country but not another. She rarely talks about her family or her love life in public, but she appreciates her family and often makes posts like this one about her parents. "When far away from home. I am so grateful to have these ones. Always there, in wind, rain and sun. Mom and dad, have I told you lately that I love you? I do I do I dooodelidoo!"
3

Talulah Riley Is Cute As A Button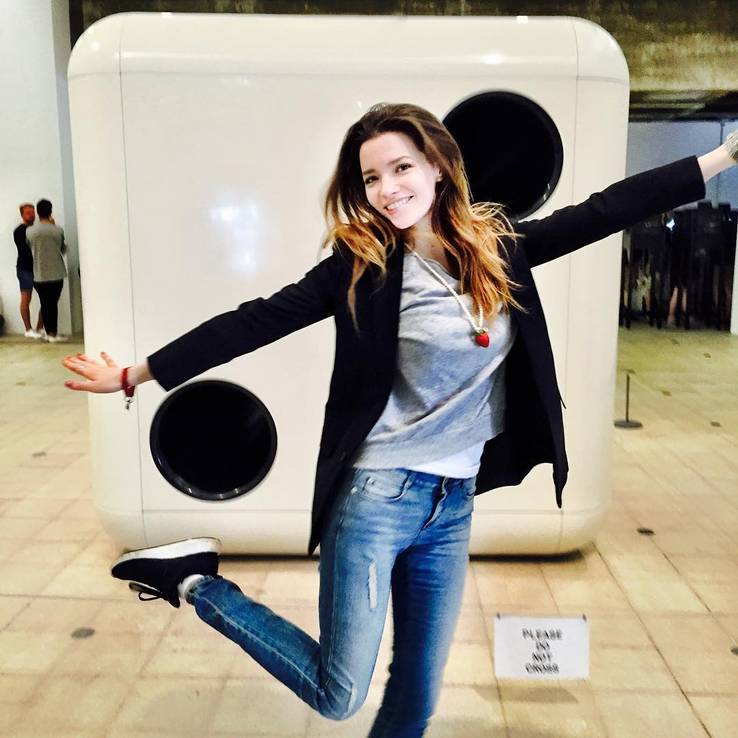 She came on the scene when she played alongside Keira Knightley in Pride & Prejudice. Since then she has been in the TV series Nearly Famous and Westworld. As far as movies go we've seen her in Thor: The Dark World, The Last Witness and Submerged. She is a big fan of working on Westworld and has big things to say about it.
"Westworld is going to be incredible, and the production line is amazing. That was really nice because Lisa Nolan, who is in charge there, is fabulous and is a great example of a woman doing that role. So that was great, and she's amazing — an incredible writer and fantastic to work with."
She wanted to become an actress because she had no intention of being in the school system longer than she had to. "I went to quite an academic school, and all my friends were going to university, but even before my acting jobs, I didn't want to do that. I didn't want to spend another three years being institutionalized, and I feel that getting out of that system benefited me in quite a few ways."
2

Shannon Woodward Does the Programming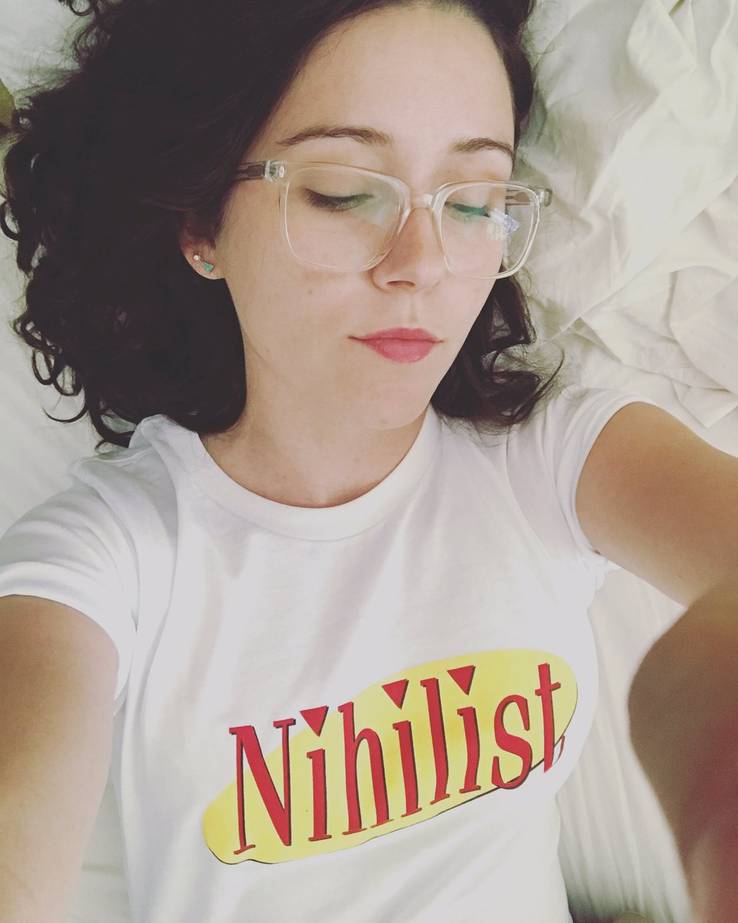 When it comes to her character of Elsie Hughes, she is in charge of programming the robots. She works for Delos and she works with Bernard when he comes to diagnostics. In real life, she is much more polished than the "boring" look that she has on Westworld. She's worked on a lot of TV series over the years like Law & Order: Special Victims Unit, The Riches, ER and Raising Hope. She has a few movies in post-production, so it's going to be a busy year for her. She says that she gets mistaken for another Hollywood actress all the time, but she just goes with it.
"People just usually think I'm someone else. They'll look at me twice, and I'll just say, 'Not Ellen Page.'"
When it comes to her career in Hollywood, she would never consider herself to have ever been a "struggling actress." "I worked for a charity for a while, but, well, I started acting while I was in high school. I kind of just got lucky enough to live at my parents' house until I was actually making enough money to be somebody's roommate." She's definitely one of the lucky ones.
1

Angela Sarafyan Is A Unique Beauty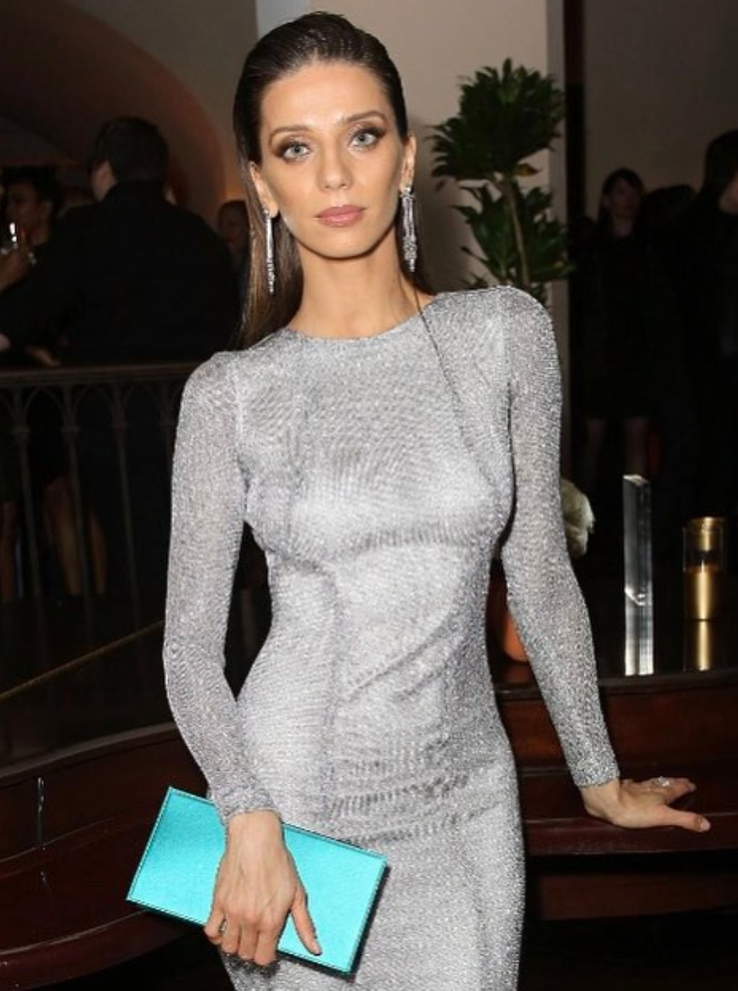 Angela Sarafyan plays Clementine Pennyfeather the girl who used to work at the Mariposa with Maeve. She has a unique name with an even more unique beauty. She's a striking woman that usually has her hair in gorgeous ringlets in the TV show. But in real life, she's not so dramatic. You might recognize her as one of the vamps from The Twilight Saga: Breaking Dawn – Part 2. We've also seen her in TV shows like Law & Order: Special Victims Unit, Blue Bloods, American Horror Story and now Westworld. She has a bunch of projects coming up in the next year that are sure to keep her busy. Actors always have people that inspire them throughout their careers and Sarafyan is no different. "God, I love John Cassavetes.
Throughout my acting career and continuing to be an actor and grow, I think there have been so many outstanding actresses, and I hope I can live up to the things they created and continue that on. I think Gina Rowlands is an amazing actress."
These are the people that shape careers and inspire them to rise to the same level.
References: uk.businessinsider.com, thisisinsider.com, liverampup.com
Source: Read Full Article