Anyone who has grown up with siblings knows all too well the ups and downs of that relationship. You grow up together, share everything (also when you don't want to), fight a lot, but at the end of the day, your siblings are also your best friends. Now, the relationship between sisters is always special, and if you then add the element of fame, show business and being in the public eye to the mix, things do get more complicated.
There are many examples of famous sisters, but typically where one is the big star and the other one is forever 'sister of' so and so. Just look at Britney Spears and her sister, Hilary Duff and her sister, or, who we are focusing on today, Demi Lovato and her sister. So what is it like being the sister of a famous actress or pop star?
Inevitably some pretty obvious perks come along with the territory. Free stuff, fun parties, and of course access to the industry. We dare say, that having a famous sister in showbiz doesn't exactly harm the chances of getting cast in a role. Obviously, there needs to be some talent as well, but just from being Demi Lovato or Britney Spears's sister, you're already halfway there. But then what if you never make it all the way to the top, where your sister is. We took a look into Demi and her sist.. sorry, Madison's relationship. What is it like living in your sister's shadow?
15

The Breakthrough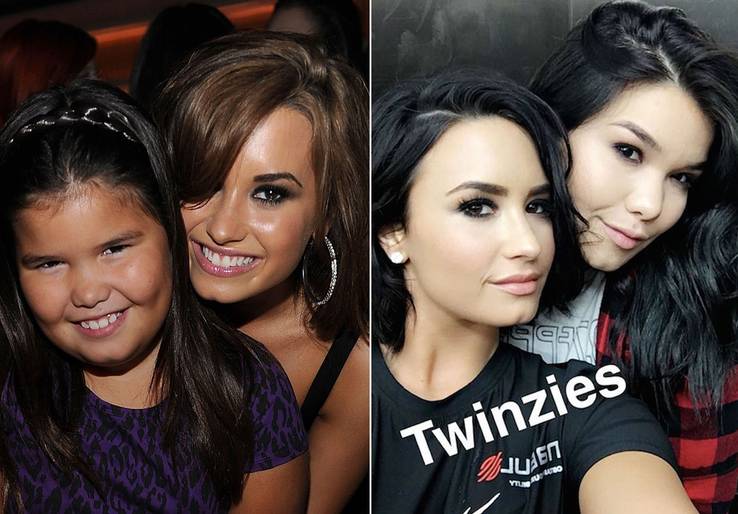 Madison De La Garza was born in December 2001 in Dallas Texas. She was nearly seven years old in 2008 when she had her debut, after only her second audition, as Juanita Solis in the hit tv show, Desperate Housewives until the show ended in 2012. Her character was a supporting role as the eldest daughter of Eva Longoria and was a great comical relief in the sometimes serious topics of the show. Other early work of De La Garza was playing a younger version of her sister Demi Lovato.
Demi Lovato began her career in 2002, only ten years old, in the kids tv-series "Barney & Friends", the same year she also began taking dancing and acting classes. After minor roles in other shows, Lovato began her Disney Channel journey in 2007 and 2008, but her big breakthrough was when she auditioned and got the leading role in Camp Rock and the tv-series Sonny with a Chance. Camp Rock premiered to 8,9 million viewers and had a soundtrack where Lovato began her singing career. In September 2008 Lovato released her debut album and the summer before that she had her own tour and made appearances with the Jonas Brothers.
14

Not A Role Model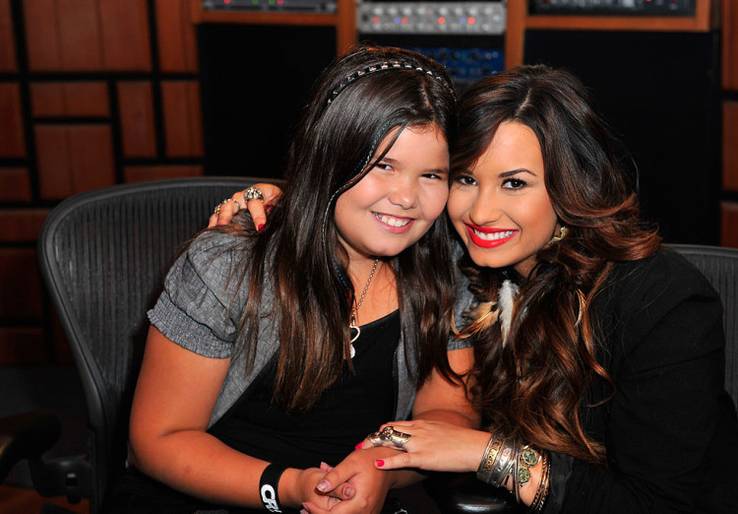 Both sisters were very young when they had their breakthroughs and the fact is that they both did so in very successful series/movies. Due to Madison's role in Desperate Housewives, which was aimed for a more grown-up audience, no peers of her really saw her work. Even though her acting skills were appreciated and acknowledged she didn't get the chance to grow a fan-base in her own age.
Compared to Demi who has had jobs targeted towards a specific audience, that in turn became her ever-growing fan-base. Lovato also starred in a leading role, and had a major machine of a PR-team – Disney, duh- behind her to promote her work as well as her singing career.
This has affected their careers in different ways and is a determining factor of why Demi is such a big superstar and Madison is not. Demi's fans grew up with her, and together with her they could follow her lead and look up to her. She has also always been very successful in interacting with her fans, staying true to who she is and being an outspoken female icon. Especially as she's grown older, as an adult, she has never been afraid to speak her mind.
13

Timing With The Media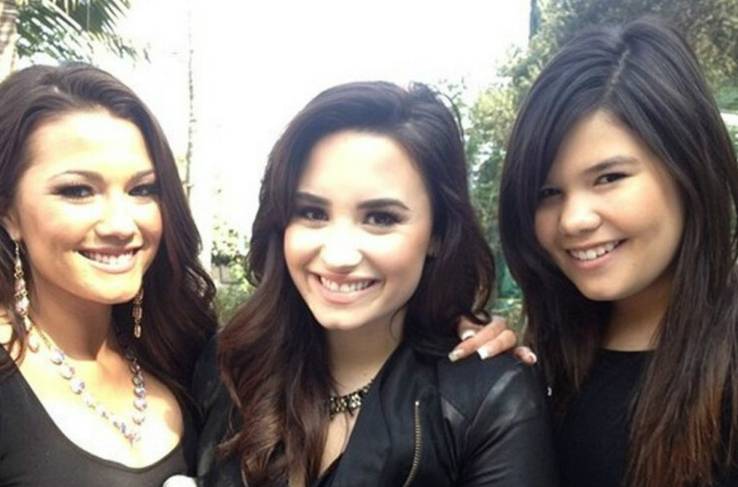 Now, Demi's shot to fame during an era where young, talented celebrities all became stars thanks to Disney. As innocent tweens, their dating life and friendships were in the public eye, and the media loved to write about them. With her fellow Disney Channel stars such as Miley Cyrus, Selena Gomez and the Jonas Brothers' they were a force to be reckoned with. The fact that there were rumors about Demi dating one of the Jonas Brother's (Joe) probably didn't hurt her either #childhoodcrush.
The massive fan-base and the media attention that the Disney Channel stars at the time had was rubbing off on each other and probably helped to give all of their careers that extra boost and made them into superstars. The Disney PR-machine was pumping out squeaky clean, teen performers that looked cute, acted cute and had a talent for both singing and dancing.
Madison on the other hand, didn't have the media attention for her work and was never really written about. Partly also because she was really young. Timing might have been off, and her roles were never going to give her the media attention that a superstar will have.
12

No Real Gigs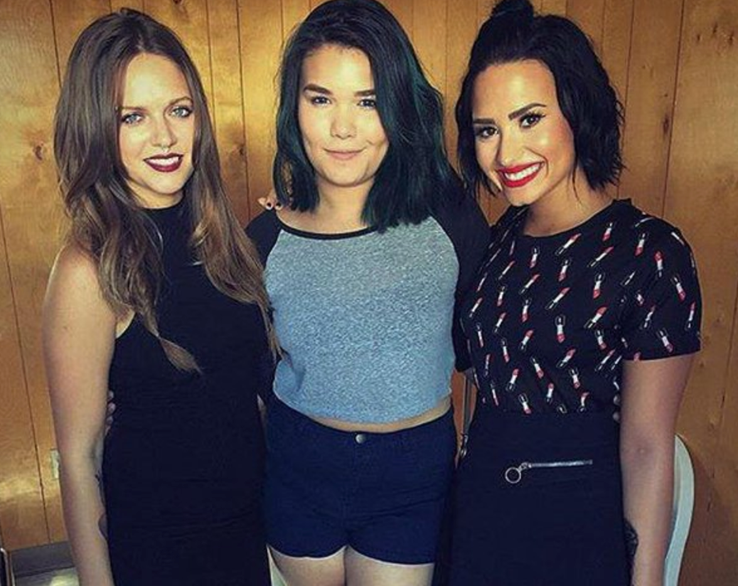 Compared to Demi, Madison hasn't had any prominent roles besides the Desperate Housewives gig, and she hasn't done anything critically successful to date. We can only imagine that it must be hard to be a sister to a superstar like Demi Lovato, but in reality, De La Garza hasn't done anything to step out of Demi's shadows in her own right. She has played a younger version of Demi's roles, she has been in Demi's documentary "Demi Lovato – Simply Complicated" and is mostly written about if the article is involving Demi.
After Desperate Housewives, De La Garza has had minor acting jobs, lead her voice to the cartoon series "Muertoons" and finished a movie Caged No More, and nope we haven't heard of either of them.
She went from being the baby sister who would come with her celebrity big sister to different red-carpet events to a minor role in a successful tv-series, and now she's the sister that is famous for being a sibling. The most publicity she has gotten recently is whenever Demi is sharing pictures and videos of De La Garza's sweet sixteen and prom. In conclusion, she is still pretty unknown for her work and not as her role as Demi's sister.
11

Demi is a Superstar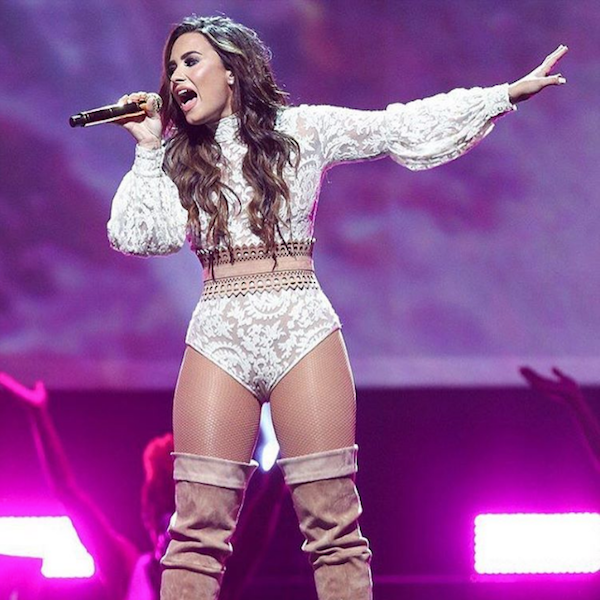 Demi Lovato is truly a superstar in her own right. She has a successful acting career in her past, maybe not the best critical acclaim for her acting, but the box office doesn't lie. In 2011 Lovato announced that she was putting her acting career on hold and her departure ended the Disney Channel Series Sonny with a Chance.
Though we doubt that she's regretted it because her career has only gone up, up, up. She released her third album "Unbroken" in 2011, and it was a commercial success. She has since had plenty of songs on the Billboard Hot 100 and three internationally successful albums. Always switching-up, and growing together with, her music.
In the past seven years our girl has stayed busy. In 2012 she became a judge for the American X-factor for two seasons and she wrote a book that was on the New York Time's best seller list. Lovato signed with Wilhelmina Models, acted in four episodes of the hit TV-show Glee, produced a documentary, was on the Times annual list of the 100 most influential people of 2017, all the while touring and producing more music and collaborating with other artists, phew!
10

Similar But Not as Good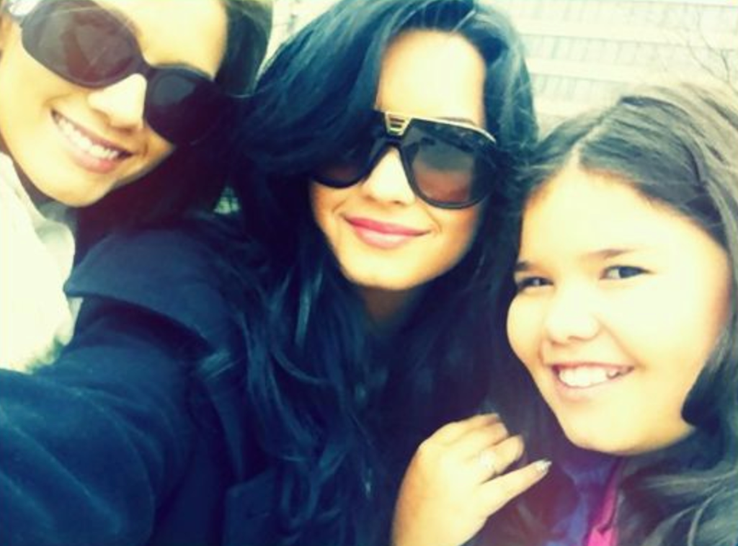 As Madison gets older, the sisters are looking more and more alike by the day, but the question is will she ever be as good as Demi? With good, we mean star quality. They are not the first pair of siblings that have both had a foot in Hollywood, and one of them is beyond more successful, and the other one fails to compare really.
Look at Britney Spears and Jamie Lynn Spears. Both started out young, and though both sisters had networks backing them (Disney and Nickelodeon respectively), their careers aren't even comparable. Britney is a living icon, headlining in Vegas and selling out tours – whereas Jamie Lynn is pretty much forgotten about, except when money can be made.
We also have The Duff sisters Haylie and Hilary, where Hilary always have been the star of the two. With both success with her singing and acting, and a child star icon with Lizzie McGuire, and her sister… well she hasn't really done much.
Jessica Simpson and her little sister Ashlee both had their peak during the 00's. Jessica had the MAJORLY popular show "The Newlyweds" on MTV and set the tone for so many reality tv-shows since, she also had a pretty successful singing career and was very popular in the media. Ashlee, on the other hand, had some songs that got popular, but that's about it.
9

Demi's Personal Life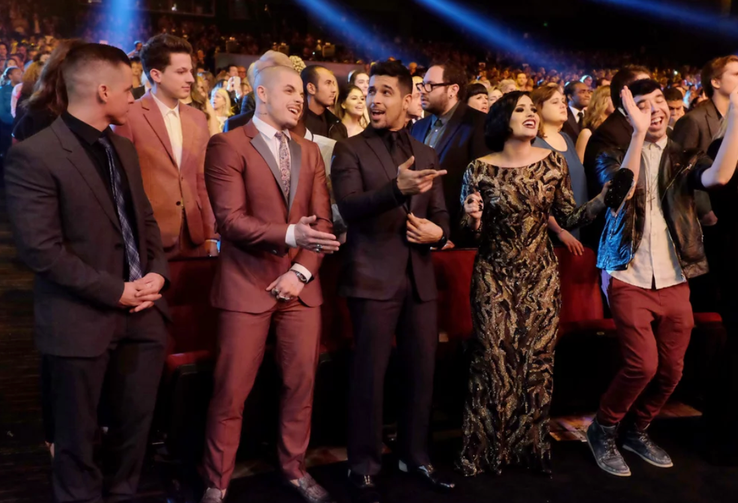 As a public figure and a superstar for over a decade, Demi has had her fair share of media attention. Her love life has been documented since she was a teenager and with her dating somewhat well known (ok, well at least known) celebrities such as Joe Jonas and Wilmer Valderrama it has been even more interesting for the public to hear, read and gossip about. Lovato has also been very open about family struggles she's had, and the dynamics of her relationship with her father.
Another big aspect of the role Lovato has in the media is how open about her mental health issues and personal struggles, both in help with her recovery, maybe explain her road to recovery to stop speculations and also, and very importantly, to remove the stigma around those topics. She's not been afraid to speak out about body issues and has been applauded for her bravery of not sticking to the norm which is not what she wants for her life. You go girl!
Madison, however, is always going to be named as 'Demis sister' in the media, even if she would start up her career "for real" again, she'd be under that curse that so many other celebrity siblings have.
Featured Today
20 Pics Of Keanu Reeves Vs The Paparazzi

15 Surprising Protocols Meghan And Harry Broke During The Royal Wedding

15 Things About Avengers 4 That The Cast Is Trying To Keep Secret

8

Not Exactly A Child Star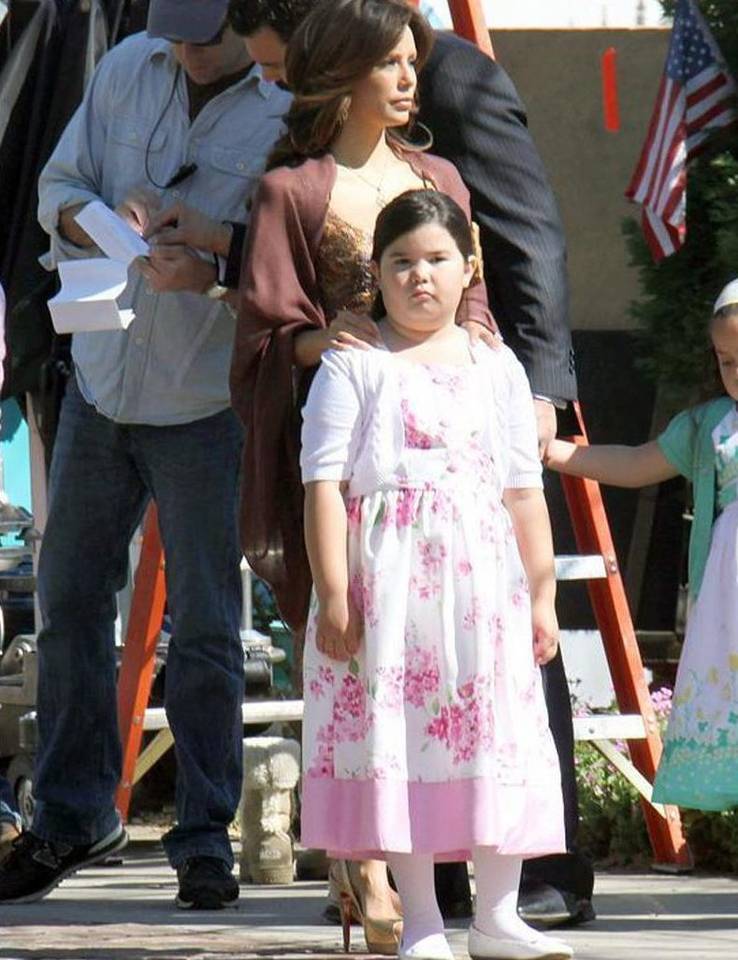 Though both Madison and Demi were very young when they had their first big acting job, a big distinction between the two sisters can be made between how people look at their career beginnings. The fact is that Madison had roles as a child but wasn't a "child-star" like Demi actually was.
It's safe to say that being a child star such as Miley, Demi and Britney is going to have a great impact on who you are while you grow up and who you become. But being a child actor can be a curse because they are forced to grow up really grow up and must deal with the pressures of stardom at a very young age. It can arguably be hard to transition from a child star to an adult in Hollywood.
This could be in Madison's favor if she wants to try to make a name of herself in Hollywood, she won't be labeled as a 'former child star'. And it can be a blessing for her since she was allowed to do other things other then work from a young age.
7

Career Has Never Taken Off…Even The One On YouTube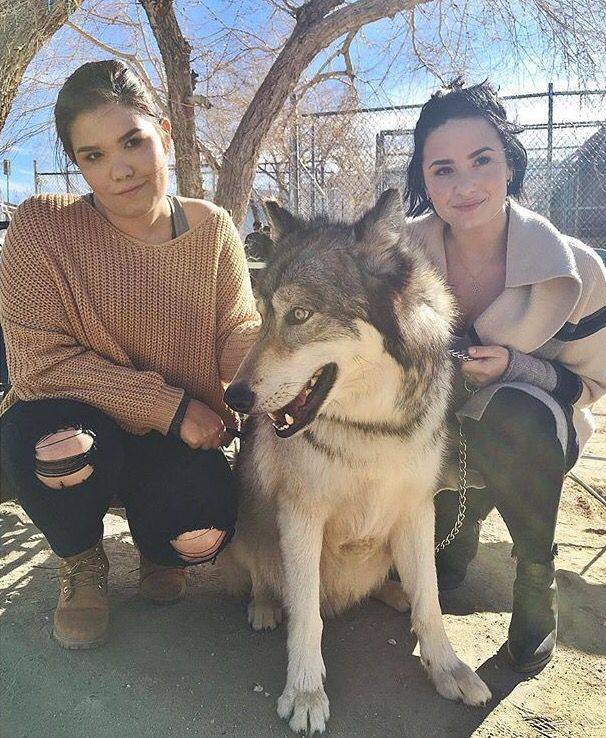 Though she started out young in a big television show, Madison's career hasn't really taken off since her debut. She has done some minor roles but never gotten that big breathrough. For someone that was determined to be an actress at age 6 and with the connections she has both through her sister but also through Desperate Housewives, it is a little surprising that she hasn't done more or at least something else to be recognized for.
She has a YouTube channel with over 35,000 subscribers which to be fair is a decent amount, however, she stopped posting almost a year ago. The little content (17 videos but who's counting) she created was mostly videos about herself and stories about her life, mixed up with a room tour, tags with friends and family and some information about her time in Desperate Housewives, in conclusion a real insight into her interesting and different life.
Though Madison hasn't really become a YouTube star, she kind of gave up on that career, and most of her fanbase in the comments was Demi's fans but hey, creds to Madison for branching out and trying something new and it's never too late to try again.
6

Stayed in the Shadows by Choice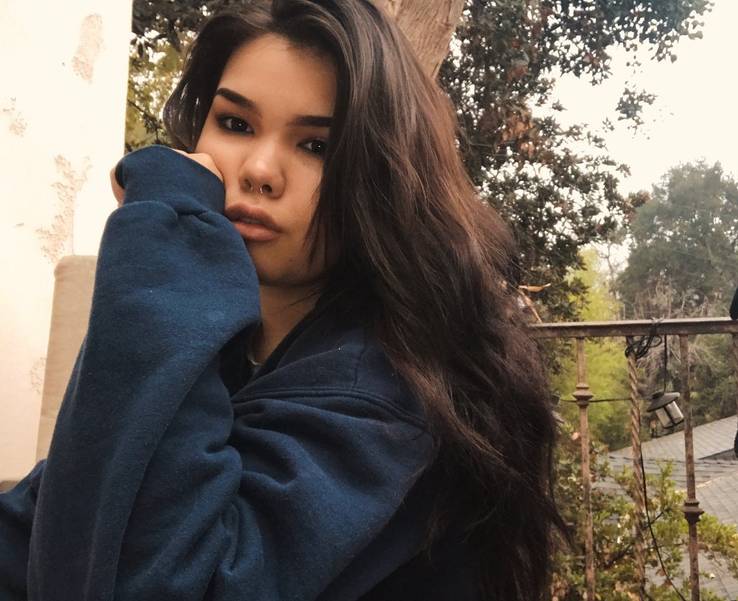 Though Madison might not have followed in her sisters footsteps it may be so by choice. She has seen first hand what fame can do to a person and people around them. Both Demi and their mother struggled with personal problems and tried to overcome them. Demi has even stated in an interview that her turning point was when her family wouldn't allow her to see Madison if she didn't get help.
It's very understandable if someone that is so close to the limelight and Hollywood wanted to take a step back from fame when she saw family members trying to cope. Especially since Madison was so young she would've been very affected by all the struggles around her. Madison even stated in an interview that for Demi there was "so many more expectations put on her than a normal 15, 16 year old girl would have." 
Personal issues aside, she has seen first hand just how tough it is for a person to go on tour like her sister has done at a very young age, and it may have been a factor to why De La Garza hasn't continued with her acting career.
5

She's Still Very Young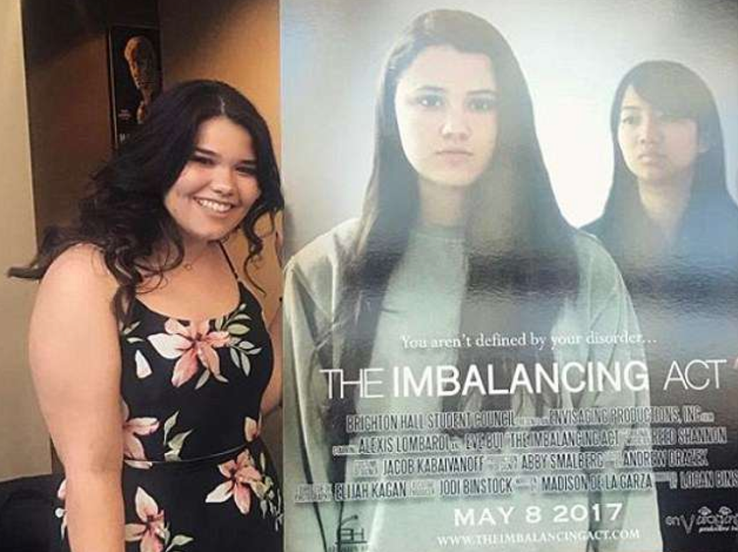 Madison De La Garza is only 16 years old and still very young. At her age, like pretty much every other teenager, she is still trying to figure out what she wants to do with her life and who she is. I mean who didn't have a small personal crisis when they were a teen, right? Though we have to admit Madison is slaying the style game at her young age.
With a sister in the industry she might not have the same amount of pressure as someone that doesn't have any contacts and would possibly like to be in showbiz. She might know that with her connections she can 'afford' to take a step back and figure out for herself what path she wants to take in her life.
De La Garza has recently tried out writing her first movie called The Imbalancing Act, which was released in 2017. You've got to agree this is very impressing for her young age and maybe she's found her future path in Hollywood? If she has the same work ethic as Demi, she can really go somewhere! The talent really runs deep in this family.
4

She Was Cyberbullied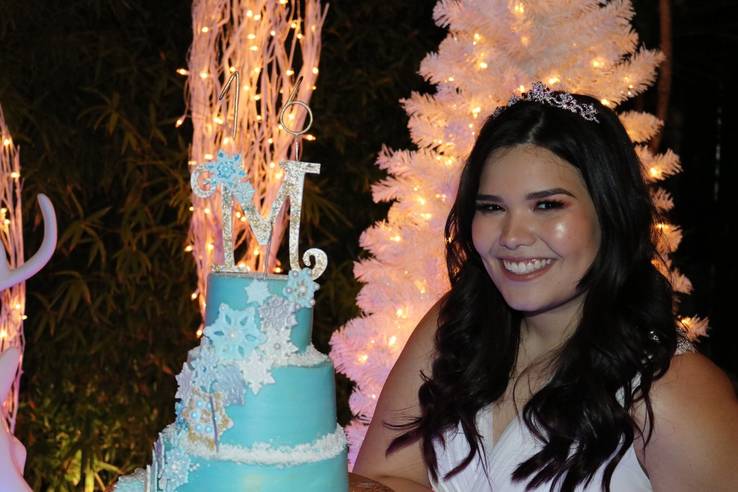 Madison has unfortunately been the victim of cyberbullying for how she looks and this started at a really young age. One of the storylines for her character on the Desperate Housewives was that her mother, played by Longoria, wanted her daughter to exercise. Unfortunately, in real life the internet was cruel about how she looked too.
As she began using social media during her time on the show she got called all kinds of awful names but De La Garza was very mature for her young age and later spoke about the impact it had on her. She stated in interviews that the words and opinions took its toll on her and began to turn into insecurities for her. Though she regained her strength and accepted who she is and not what other people said about her.
Her sister has also been the victim of online bullying and has never been afraid to stand up for herself and being protective of her sister. De La Garza has said this was really helpful for her and that Demi also gave great big sister advice: 'At the end of the day, what others say about you doesn't matter. What matters is how you cope with it and how you come out on the other side'. Strong words from two strong ladies.
Though we can suspect that it has made fame a little bittersweet for De La Garza and maybe was a factor to why she hasn't continued with YouTube or her acting career.
3

Decided To Be A Regular Student By Attending An Expensive Prep School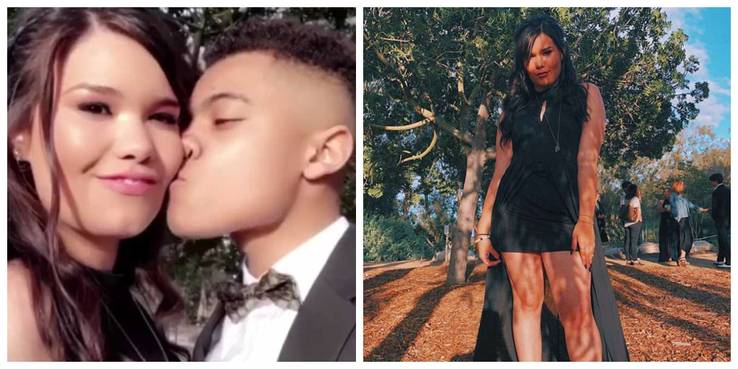 Madison has attended school in Burbank called Brighton Hall which is a private college preparatory school. Only 98 students attend the expensive school which has a reported annual tuition of $14,500 with only eight teachers. 
De La Garza has enjoyed a somewhat normal high school life and recently attended her first prom! Her prom date was Reed Shannon, a 17-year old star of Blaze and the Monster Machine and they both looked fabulous.
Since her family has invested in her education and the school is preparatory for college, it's safe to assume that the academic world is important to De La Garza. When putting so much money into her education it wouldn't be surprising to us if she continued with her studies before dabbling into Hollywood for real.
She skipped a grade when she was younger and probably is a very intelligent young lady, but with her studies it might lead her into a completely different career path in the future. She has already seen the glitz and glam of fame and might find new interests along the way. Though she might not ever be able to outshine her sisters musical achievement, we bet that Madison has a lot to give.
2

Instagram Famous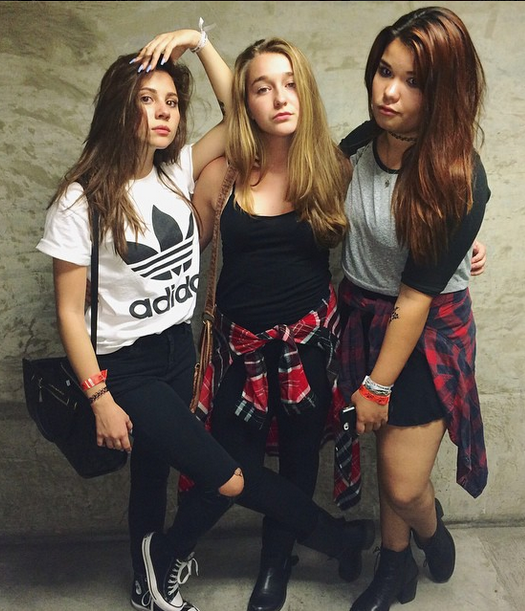 With over 500,000 followers on Instagram you could say that Madison is somewhat Insta famous. Though compared to her sister who has an astonishing 68 MILLION followers it fails to compare. But De La Garza only has 97 posts, so she's got to do something right to keep that amount of followers.
The 16-year old post pictures of her exciting and quite different teenage life, her post of her prom outfit has gotten over 56,000 likes and even got written about in the media. Even her sweet 16 was written about.
She post pictures of her friends and their shenanigans and provides an insight into her day to day life (well as often as she posts) though we doubt there is many teens that post pictures of working on and writing a movie. De La Garza has style, brains and a feed that makes us green with envy.
De La Garza is taking her responsibility seriously too, though she might be young and is having fun she probably understands that with the following she has on social media she has the power and opportunity to shed light on important causes. Wow, we are really impressed by Madison's ambition and girl has got class!
1

Madison's Fans are Essentially Demi's Fans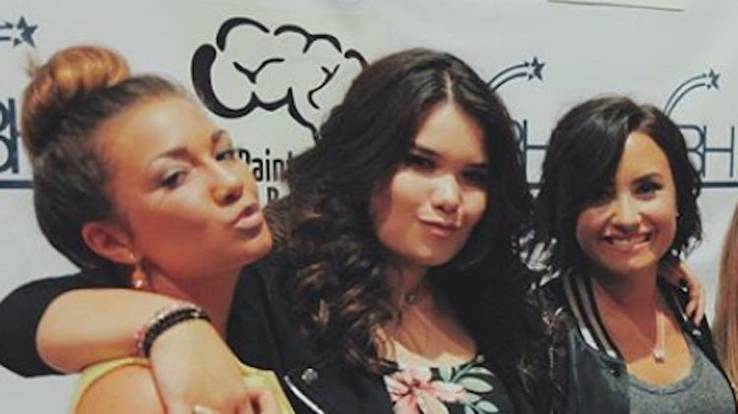 Although Madison has a career of her own and a big following on social media, it's safe to say that it's probably mostly Demi's fans that's found her. Though we are not saying that she doesn't own it, if we take a small glance at her comments it's mostly people asking about Demi. Whether it's on YouTube or Instagram, De La Garza has gained more followers and subscribers due to the fact that she is Demi's sister, and not so much what she has done for herself.
Now with a superstar sister like Demi Lovato, it's only natural that her friends and family gains attention, and with an open Instagram account hardcore fans might feel like they are one step closer to their idol if they follow the people around them. With Demi's Instagram following of 68 million makes the fans feel more distant to Lovato, whereas with Madison, who has a smaller following, they could feel more connected on a more personal level.
Source: Read Full Article