One of America's favourite pastimes seems to be watching reality television shows and events, and every year, the Miss USA pageant does not fail to gather the nation to cue in. Many Americans are obsessed with pageants; there are a couple of shows aired on television about pageants specifically, like TLC's Toddlers & Tiaras. It is a fixation with the glitz and glam of the pageant world that many people are thrilled by, and though we see it that way on television, there is a lot more behind-the-scenes to it. We already know that it must not be easy to sashay on the stage along with many other beautiful and glamourous women but being a part of the Miss USA pageant is way more than rocking the gown and strutting in a bikini.
You may or may not know that the Miss USA pageant has been around since 1920, which means that since then, there have been rules implemented on the American beauties that represent the states on the stage. If you think about that carefully, many social issues have changed since the 1920s, which means that the rules for the astonishing female contestants should have evolved with the times. However, not to be the bad-news bearer, but they have not; the rules remain outdated and somewhat discriminatory. These beauty queens must abide by all the rules to continuously be eligible, even in a world that has changed. Questions are constantly being raised but let us now inform of you of what these women are prohibited from doing.
15

A Contestant Cannot Be Married
Did you ever realize that the Miss in the title of the show Miss USA has always been Miss and not Mrs.? Most people never pondered on the obvious title that gives away a lot more than we think. To be called a Miss, that means a woman cannot have a ring on their finger, which means being a single lady — "all my single ladies, put your hands up!" Yes, in order to compete for the coveted crown and strut on stage in a bikini, you cannot be married. It is completely discriminatory to not allow women who are married and want to compete in the pageant by kicking them to the curb.
First and foremost, what does that say about the pageantry world, that if you are beautiful, fit and smart, but married, you cannot strut your talent on stage? If Miss USA is a pageant that is meant to promote women's voices, then why do they not give the time of the day to women who are still young but married? It is a completely outdated rule to say the least. Just one look at the FAQ Miss USA website, and the rule of "not being married" to apply is no secret.
14

A Contestant Cannot Be Engaged
To everyone who is new to the pageant world, let us advise you that is a very strict and complicating one. Now, we just informed you that Miss USA contestants are not allowed to be married, but that is not all, they are also not allowed to be engaged. A woman remains a Miss until she gets married, so what is their deal? Being married is utterly frowned upon by the organization, but they take it a step too far by not even allowing contestants to be engaged when most of them are of age to be — what is with all the discrimination? That is not all, they are not even allowed to get engaged while competing for the title unless it is approved by the Miss America Organization.
Evidently, they want their contestants to be available, because what is more attractive than a beautiful woman on stage who is single? After all, that is what sells as they also have to captivate the attention of men to their show; it is all about the views, views, and views again. It is a young woman in her twenties who is stunning and talented, but single, that will gain the most publicity — so no engagements or marriages allowed ladies.
13

A Contestant Must give The Organization Access To Everything
It is almost like being a part of the Miss USA pageant is like giving your life away to the Miss America Organization (MAO). It is weird to think that in the year of 2018, women, who want to compete in the pageantry world that has been around since the early 1920s, still have a loss of freedom. What this means is that when a contestant is in the run for the coveted Miss USA crown, they end up "belonging" to the MAO. As stated in their rules in Section 4, Section 4.5 states,
"You must give the MAO permission to use all photographs, tapes and films made of [you] for trade, advertising and any other purpose or purposes as a participant in the competition."
If you are not an avid follower of the pageantry world, last year, CEO Sam Haskell was forced to step down because the contestants were not respected and were rather degraded, and a string of emails discovered proved it to be true. If the contestants have to give up their lives to sashay for one night, why would they get common respect back? It is completely unsettling to think that these women must give control to the organization.
12

A Contestant Must Brand Herself
Let us face it, we are sure any woman would want to be on that stage and say they won Miss USA, but the competition certainly is not for everyone. Besides the fact that the women are restricted of many crucial things like marriage and engagement, they need to make sure that they stand out. In a sea full of beautiful and alluring women, one must find a way to make sure that she is the one the judges have their eyes on most. And the way the pageant contestants attain this is by branding themselves. By branding themselves we mean that the women who are all talented and enticing, need to find something that is specific to them and stick to it.
Meredith Boyd, a former beauty queen who has 12 pageant titles to her name, admitted in an interview that when it comes to contestants, "your brand represents you, so that image is what you want to project, always. If you love a certain look, make that your look, but tweak it so it has appeal to a mass audience."
Basically, when it comes to hair and makeup, keeping it always the same is what will garner most attention by keeping the branding consistent.
11

A Contestant Must Do Her Own Makeup
So you are watching this huge national competition on television where all the women on stage look flawless from head to toe, but did you know that they do not receive any help on their final looks before hitting the stage? One would think that the pageantry world, that is all about glam, would be completely up to par in that department, but it is the downright opposite. Not only do they have to give everything up to the MAO, like their privacy and freedom, but they must continuously practice makeup application because when it comes to the night of the competition, they are left by themselves — seems like this pageantry world is nothing but a dry county. As 12-time pageant winner turned makeup artist Meredith Boyd delved into the makeup question and informed her interviewee and said:
"Not every pageant allows the contestant to have someone back there doing their hair and makeup. Often they're left on their own, or they're smart and they have that practice ahead of time."
We would have never thought that these women, who are part of a world that is all about beauty, must do their own makeup on the final night ― it is bashful and the organization should be ashamed.
10

A Contestant Must Not Have A Child
Of course, if contestants are not allowed to be married and neither engaged, we could have expected the next rule coming since lightning strikes twice; they also cannot have children. Miss USA are not the only ones who prohibit their contestants from having children, but all of them do, like Miss USA and Miss Universe. In Section 2.6 of the rules, which is Personal Characteristics, the rule is implemented and written as:
"You must not have a child — currently or previously pregnant or be the adoptive parent of any child."
This for us is completely crossing the line; a woman who already has a child will be automatically refused from entering the competition? Why? Because she is not as beautiful and fit since she already gave birth? And what is the deal with being an adoptive mother as well? The only qualified and decent explanation we can use to justify this rule is that being a part of the pageant is so time-consuming, that they require their contestants to be fully dedicated to the competition and the competition strictly.
9

A Contestant Cannot Pose Inappropriately 
It is evidently not recommended for any woman nowadays to do this, but this happens to be a specific Miss USA rule, and finally one that we do not totally disagree with. With social media applications nowadays like Snapchat and Instagram, it is very easy for one to take explicit photos of themselves and send it over to someone, but often enough, people forget the consequences of sending nude photos. Though this rule was probably implemented way before cellphones and MMS came around, a rule still in force until this day is that Miss USA titleholders are not allowed to pose nude. The information of this rule is quite vague, but since the contestants belong to the organization while they are in the run for the title, they are practically owned by them and there is no way they would permit a contestant before and after the final night to pose nude for a photoshoot. We do, however, have vivid proof that the MAO take this rule very seriously because in 1984, Vanessa Williams won the crown but was asked to resign 10 months into her Miss USA a reign when Penthouse published pictures of Williams with another woman ― so please ladies, be careful.
Featured Today
10 Co-Stars Who Dated In Real Life (And 10 We Wish Would Date)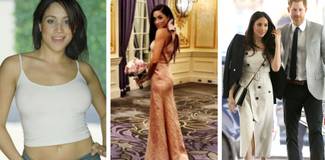 20 Photos Of Meghan Markle Doing A 180 (In Order To Please The Queen)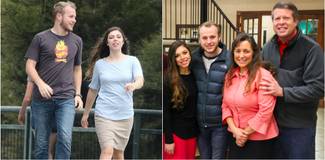 15 Signs Josiah Duggar Will Not Make His 18-Year-Old Fiancée Follow Questionable Rules

8

A Contestant Could Have Never Been Pregnant
Going back to the whole baby situation, we have another issue with the MAO. This rule is quite excessive, and we are going to explain why we think so with a scenario; imagine being in a long-term relationship with your boyfriend, you are mature and safe but then accidentally get pregnant — you can completely forget about being eligible to participate in the Miss USA race. If a contestant decides to give up their baby for adoption, it still automatically disqualifies them from a granted scholarship ― yes, if you did not know, winning Miss USA not only means a crown and flowers, but also a scholarship. We are confident to assume that the organization is against pre-marital intimacy and pregnancy, which is again discriminatory. A woman's shot at this competition should not be defined by whether she was once pregnant or not.
7

A Contestant Must Not Be Older Than 24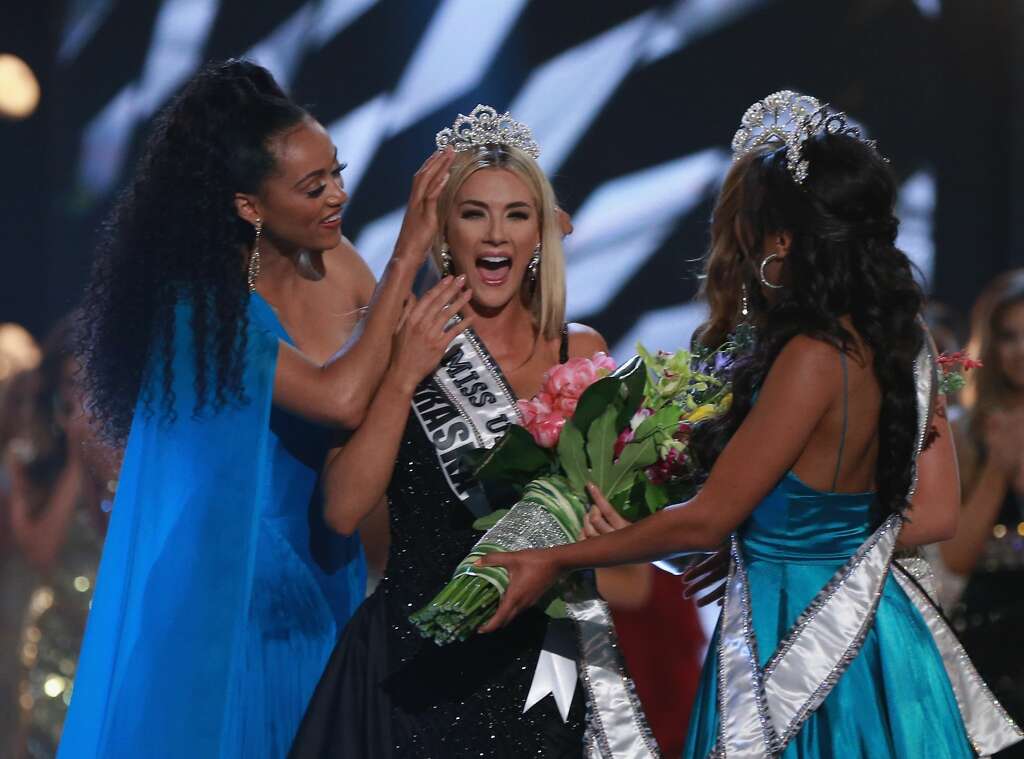 If you are a female and are 25 years old or almost 25 years old, you could forget ever applying to this beauty pageant because to them you are an old hag. Also, as we have learnt with past situations with women who won the crown, that it is never too late to be stripped away from it, and the age may be the deciding factor. It is completely silly to make a woman put so much time into this ballistic competition, and then strip their beauty queen title and scholarship away from them because of their age. Yes, the contract states the ages that are permissible for eligibility into the pageant, but why is the cut-off for "Miss" America pageant 24 years old?
The reason women must be completely careful with this rule, is because up until a year after their win, they still belong to the organization, so if a woman is going to turn 25 within that year, she could kiss her shot at the crown and scholarship goodbye.
And we are not making this rule up, the title was once taken away from Amanda Longacre, Miss Delaware, who was 24 when she won, but according to the rule, contestants could not turn 25 before the end of the calendar year.
6

A Contestant Must Not Date
If the pageant is ridiculous enough to not allow any of their contestants to be married and engaged, would it be far-fetched to state that there is also a "no dating" rule? It seems as though the MAO wants their contestants completely to themselves. We have the Miss USA rule book in front of us, and though it is not an official rule in any sections of the disclosed information, previous contestants have come forward about the issue. And if the primary purpose of the competition seems to be beauty, then what does it have to do with dating? The MAO has been in hot water over the years, and though the CEO backed down, their obscurity hasn't.
Any woman participating in the beauty pageant is discouraged from dating if they wish to truly make their dreams of winning come true.
This again, has all to do with public appeal; a woman who is already in a relationship with a man is less daring to do things that will engage both male and female audiences. It seems the entire point of this competition is framing American good looks and disallowing dating, which does not alter a woman's talent on stage. Where is the logic?
5

A Contestant Is Not Allowed To Show Tattoos Or Piercings
Evidently, like most American reality television shows, they often suffer from heavy criticism, but Miss USA, that receives one of the highest amounts of publicity, has not bent their rules much now that we are in 2018 and no longer 1920. Go on the web and search former Miss USA beauty queens and contestants, is there something about all of them you notice? The answer is that none of these women (except one who once betrayed the rule) have visible tattoos. Considering the fact that there has been inarguably a lot of drama surrounding the beauty contest, they might want to improve inclusivity, which would be to allow women, for one, to express themselves more even if it is through ink on their bodies. This rule can be found in the eligibility requirements on the Miss USA website, and the rule on body modifications are as follows:
"Contestant agrees that no tattoos are to be visible. Tattoos are to be covered up with makeup. No pierced tongues or body parts are to be visible except for pierced earrings. National Titleholder also agrees with this rule."
Since we are no longer in Kansas, sorry, 1920, in the running for Miss America 2014, was Miss Kansas Theresa Vail,who showed off her two large tattoos on stage, and she was the first to ever do so — she deserved to be crowned!
4

A Contestant Must Be In Good Health
We keep on getting discouraged by this show and wondering why it is still on air, especially when one of their rules to be eligible vaguely states that a female must be in reasonably good health to meet the job requirements. Now, what in the world is that supposed to mean? The job requirements of parading on stage in a bikini in "good health?" ― a woman could be in good health even if she is not a size 0 or 2, so what exactly does the MAO mean when they require good health to have a chance at wearing the crown? Evidently, promoting good health is part of the comprehensive education of a pageant, but why is the rule that is set in stone so vague? Many women, because of this rule, go to extreme unhealthy lengths because they hear the words "starve yourself" being whispered in the background of the rule. It is not right to include such a vague, yet obvious rule, because we already know that a woman who applies needs to have a great bod and physique. However, because of the "rule" one must diet and workout to extreme lengths to achieve the physical appearance needed for beauty pageants.
3

A Contestant Must Refrain From Voicing Opinions
To women, before applying for the beauty competition and during, it's an empowering scholarship program for gifted young women. However, for those not competing and looking from the outside, it is a competition full of rules that demand a woman's freedom and rights. And when obliging a woman, who wins the coveted crown after working so hard to look fabulous in an evening gown and bikini, to make full-time appearances, as Section 5.1 of the rules states, means she must be very careful with what slips off her tongue. During the competition and after, women are encouraged to keep their lips sealed when it comes to controversial matters or anything that may be negative. Feminism is growing, yet, rules like this that are being implemented are only bringing it down.
We say this because the beautiful women competing for the sash and crown are not to engage in any discussions that may bring them bad press like political debates or real social issues.
If a woman is competing in Miss USA, a national event that celebrates beauty, then she must be as ladylike as it gets. All these women might as well just smile and wave and not say a word.
2

A Contestants Must Behave In Public
Since the pageant has been around for over 80 years, they have had to work on certain issues to keep their reign alive and playing with their rules has been a main source. Though after going through this list it is clear they have not evolved very much with the times, their decline in importance made the MAO imply stricter rules, and one of them has to do with smoking and drinking. In America, stats have shown that there has been a decline in interest in the pageant that has always taken place in Atlantic City, so they decided to ban contestants from smoking and drinking in public. It is a pageant that some feminists scorn because of how sexist some of the rules are and how it thrives on strictly beauty when the prize is an education ― so what does smoking, and drinking have to do with anything? A contestant should be allowed to be herself. So, does this mean when a contestant wins the crown, she is not allowed to have some champagne to celebrate? Guess so.
1

A Contestant Must Always Look Perfect
If you're competing to win, know that always a camera could snap away, so looking like your branded self all the time is crucial to getting out alive. After hours of makeup and hair practice, when the camera comes around, one must look picture perfect like it is a natural part of the person's life. Having the flawless hair and makeup, and pearly white smile is not only for the night of the competition but for always, even after a win. After all, it is important for the Miss USA contestant to remember she is representing her country as the most beautiful and intelligent woman. To wear the popular crown, Netflix and chill is clearly not a good idea because who could look picture-perfect when vegging out and stuffing your face with snacks? However, since these women have devoted their lives to the organization, it is a rule they must follow to the core. Being camera ready always not only means innocently flashing a pearly white smile, but also having a trendy outfit, being hairless, and having on a perfect application of makeup and a killer blow dry. And with all the events they must attend, that is a grand amount of pressure.
Source: Read Full Article