Everyone loves a fairy tale and that's why movies are so popular. On-screen romances often set the tone for the rest of the movie. Whether you enjoy watching the couple meet, fight, kiss and make-up, or something in between, it's hard not to love a good on-screen love story. And when you think about how much time that on-screen couple has to spend together filming the movie in the first place, it makes sense that they would start to fall for one another as well.
Think about it—single people working with others in a romantic setting, pretending to fall in love. There's often already chemistry between the pair in order to translate into believable romance on-screen. They're away from their family members and friends and the dating scene can be tough when you're well known. So why not dip into the cast and date someone nearby? Someone they know they have chemistry with? It works for some—or at least for a while.
Many co-stars see what their characters see in one another and take their romances off-screen and into the real world. It is hard for fans to get over the idea that the couples aren't who they appear to be on-screen—especially when they are dating in real life as well. But while some of the romances last for years, others fizzle once the movies have made it through the box office and onto DVD. Either way, it's enjoyable to see how Hollywood life comes together both on and off-screen.
16

Brad Pitt and Angelina Jolie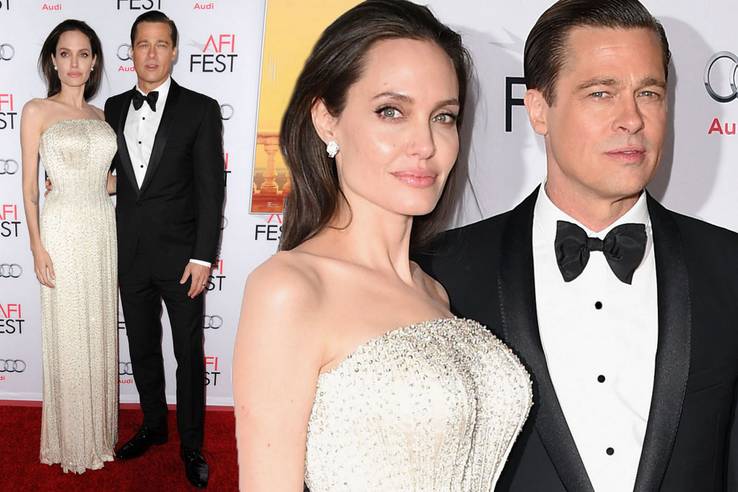 There aren't many couples that are more famous than "Brangelina," and the couple started their famous pairing on-screen in the 2005 film, Mr. & Mrs. Smith, in which they played married assassins. Their chemistry during fight scenes was legendary and their off-screen spark led to rumors, which could have aided the demise of Pitt's marriage to Jennifer Aniston. After his marriage ended, he and Jolie went public with their own romance and had/adopted six children together. They didn't marry right away but eventually did in 2014, in order to satisfy their children's wants. A year after they married, they played an on-screen couple again in By the Sea, but this time, the couple was struggling and so were they. The pair has since divorced and the child custody battle and allegations have been rather ugly as they work things out, according to US Magazine. Those passionate fight scenes from their original collaboration come to mind.
15

Mila Kunis and Ashton Kutcher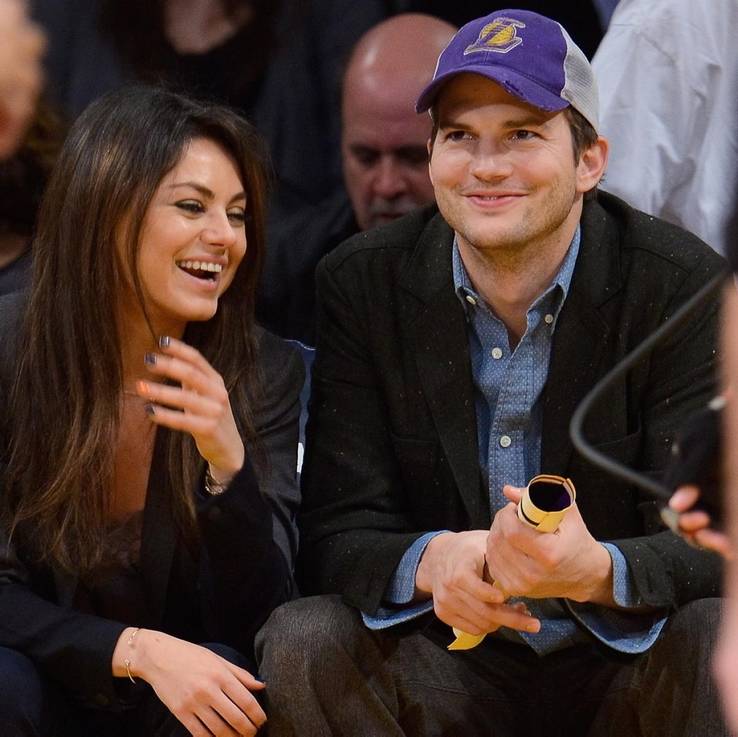 Audiences all over the country enjoyed the entertaining Jackie and Kelso on That '70s Show as they bickered through the decade, broke up, got back together, and tormented one another. Mila Kunis and Ashton Kutcher played that teen couple, but sources reveal they didn't get along back then. The show ran from 1998 to 2006 and years later, they got together as a couple. Kutcher had since married and divorced Demi Moore and went on to star on Two and a Half Men in Charlie Sheen's place, as well as the more recent Netflix show, The Ranch. Kunis has had success in mom-com movies and the pair married in 2015 after beginning their couple status in 2012. Kunis talked to US Weekly about raising their two children together and highlighted how different her son was from her daughter. Whatever their romantic past was on-screen, they're making it look even better off-screen now.
14

Jennifer Garner and Ben Affleck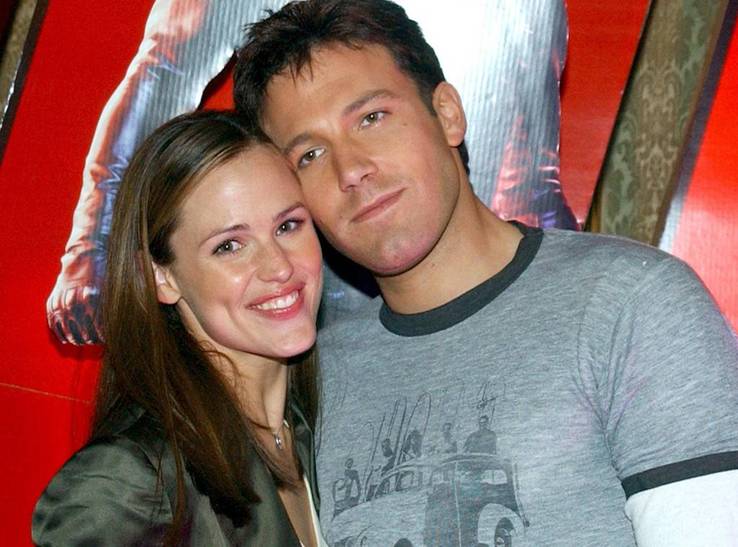 Jennifer Garner and Ben Affleck have made headlines quite a bit recently with their divorce, but things weren't always bad between them. In fact, in 2003, before Netflix was large, Jennifer Garner played Elektra against Ben Affleck's Daredevil. The two began dating a year after the film was released and they later married. They had three children together but were having issues that aren't pleasant for anyone to imagine. Affleck has been taking most of the heat with substance abuse, gambling issues, and possible outside women. But the pair seems to be working through the issues and are trying to co-parent their children together as peacefully as possible. It's sad to see another Hollywood couple bite the dust after they seemed to be doing well together for so long. E Online reported that they were married for 10 years and were together for 12 before the end came for their union.
13

Rachel McAdams and Ryan Gosling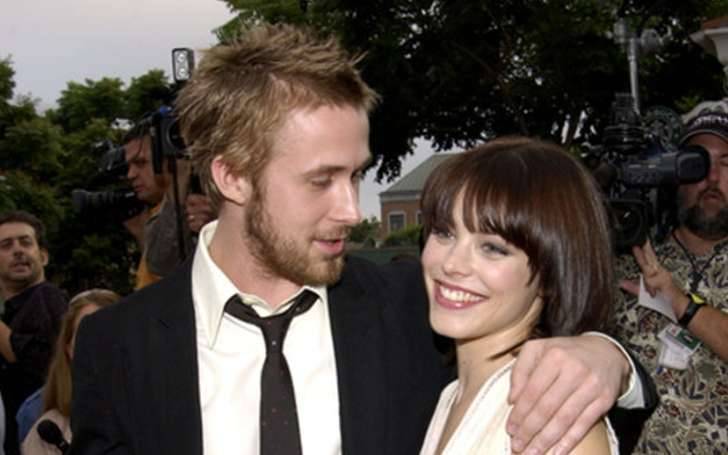 Watching the movie The Notebook is as easy as watching a true fairy tale come alive. This movie made Rachel McAdams and Ryan Gosling a beloved pair, as they waltzed through their decades-long romance on screen. The pair actually took their dating life off-screen as well for over two years. The Canadian couple was together from 2005 to 2007 and then split. They got back together a year later and then broke up for good. When a pair is so good together on-screen, it's hard to see things not work out behind the scenes. They look so great together and seem to fit so well. However, they have moved on to other people and seem to be happy. Nicki Swift reported that the breakup was mutual. And at least we have The Notebook with us to enjoy their on-screen chemistry as many times as we'd like. But they really should have worked out, for our sake if nothing else.
12
11

Ryan Gosling and Eva Mendes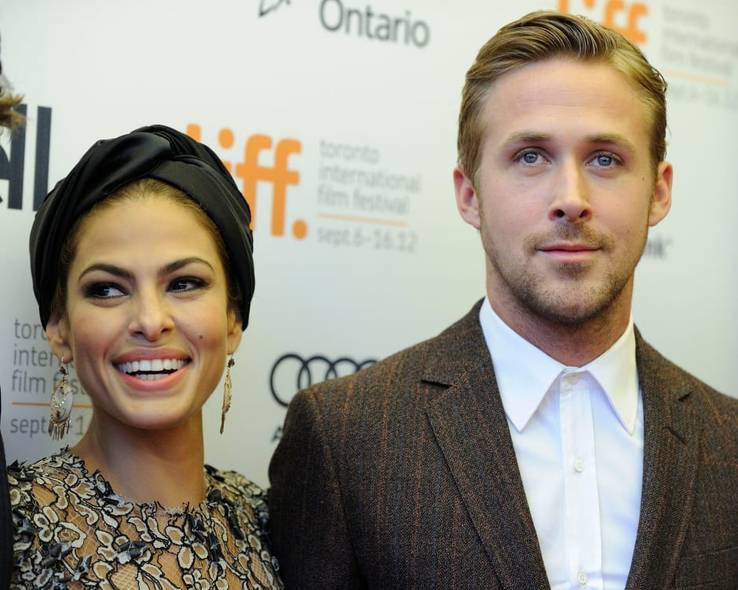 Ryan Gosling has managed to vary the characters he plays to become a multi-faceted actor. However, he hasn't always varied where he has found women to date. After Rachel McAdams, he moved on to star in The Place Beyond the Pines in 2012, alongside Eva Mendes. The two started dating during the filming of the movie in 2011 and they have been together ever since. The pair met briefly before filming began, but they play love interests with a child together in the movie. It wasn't long before they were spotted off-camera together having public dates at Disneyland, according to She Knows. Eva met Ryan's mom shortly into the relationship and they have been looked up to when he thanks her in speeches as well. Though they aren't married, they seem very committed and have two children together. It all started on-screen and translated to a successful relationship off—so far.
10

Andrew Garfield and Emma Stone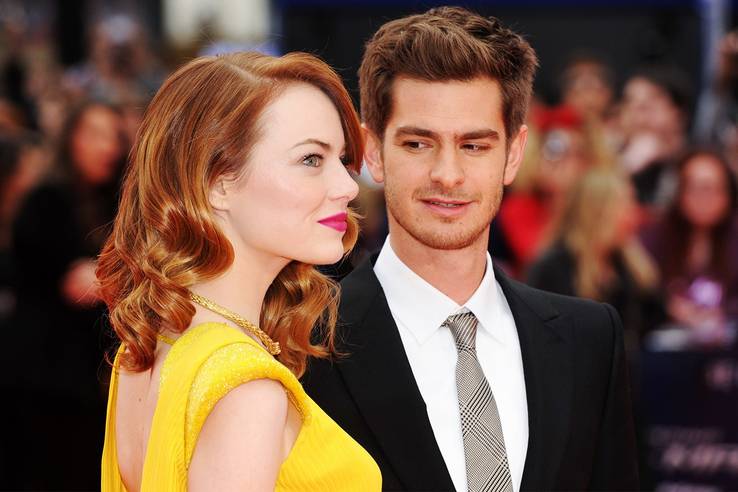 Emma Stone took Spiderman on in real life after playing opposite Andrew Garfield as his love interest, Gwen Stacy, in the 2010 movie, The Amazing Spider-Man. The pair dated for five years and while things didn't work out in the end, they remain very friendly exes. They grew close during filming and Emma split from her boyfriend of two years. At the same time, Andrew split from his girlfriend and they started hearing rumors that they were dating. Their chemistry continued the rumors and they were spotted kissing and holding hands in New York, according to Cosmopolitan. They made their red carpet debut at the Nickelodeon Kids' Choice Awards and were annoyingly cute during the press tour for their joint movie. They revealed that they felt an instant connection with one another and got along well between takes during filming. There may still be hope for the pair as they seem to support each other's careers wholeheartedly.
Featured Today
Nikki Bella 'Devastated' Over John Cena Breakup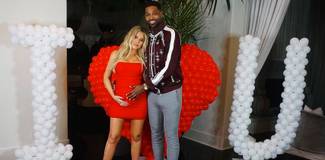 Khloe Kardashian Gives Birth To Baby Girl

Abby Lee Miller In Tears As She Leaves Halfway House

9

Blake Lively and Penn Badgley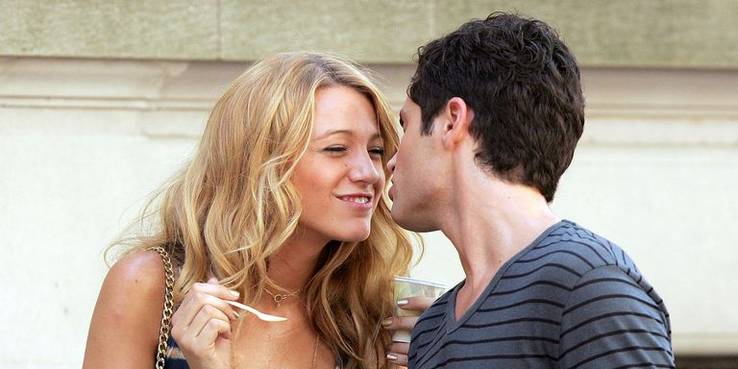 Gossip Girl was all the rage in the late 2000's and Blake Lively and Penn Badgley were the hottest couple on-screen and off. They secretly dated, according to Elle, for three years starting in 2007 and broke up when they were both 23 in 2010. Their on-screen romance ran hot and cold through the years of the gossip-filled drama show, but off-screen, they liked to say they were just friends. They thought they might have trouble at work if they admitted to what was going on between them. Personal lives and work don't always intersect well and they didn't want their fans to project their characters onto them even more than they already did. But the two are both happy now, as Badgley married Domino Kirke in 2017, and Lively is married to Ryan Reynolds and has children with him as well. Their romance now is just a thing of past gossip.
8

Zac Efron and Vanessa Hudgens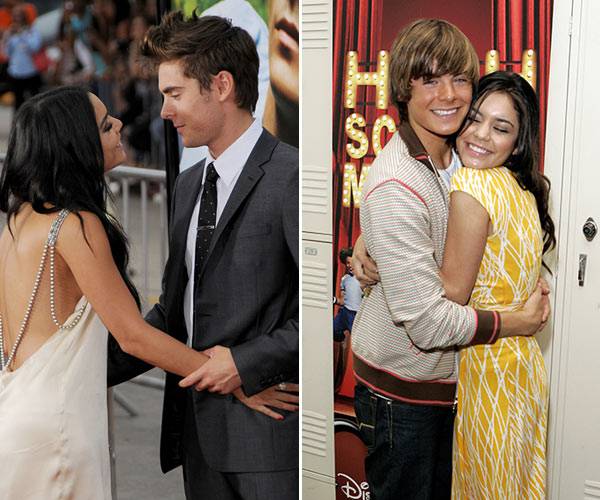 What girl didn't want to be Gabriella in High School Musical? Partly because she got to be in love with Troy, played by Zac Efron. The too-cute couple went through several high school-like movies, singing and dancing their way in to teen hearts everywhere. But they coupled up in real life as well and dated for three years before they ended things in 2010. It's not clear when they went from friends to more than friends, but two years after the first film came out, they were definitely together. They were seen courtside, kissing and holding hands, and they didn't hide or hold back their relationship, according to Hollywood Life. That made fans love their joint movies all that much more as the romance got even more serious. Their relationship continued on after the movies and they started to grow up. Their romance died out, but it was adorable while it lasted and gives fans a good memory.
7

Miley Cyrus and Liam Hemsworth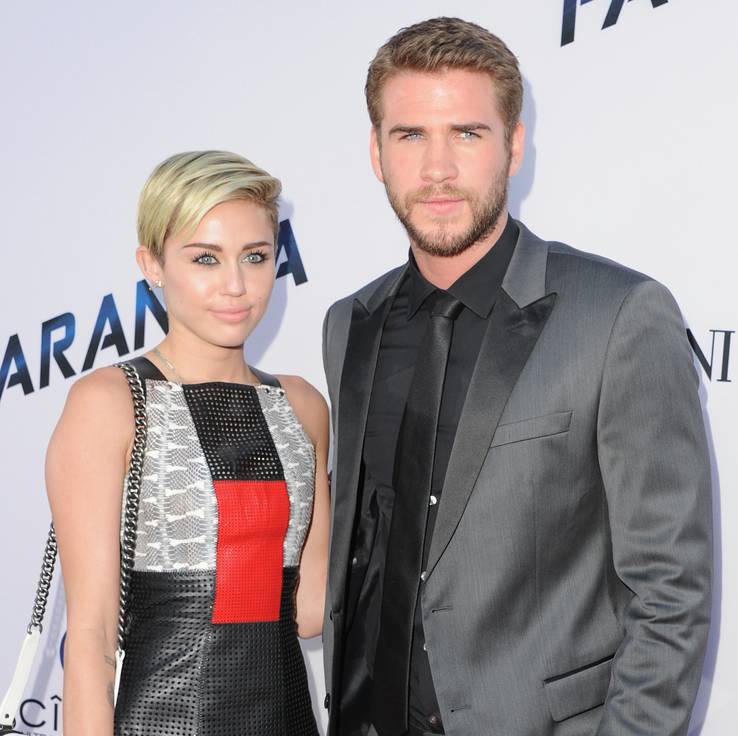 Before her stint on The Voice and Younger Now, Miley Cyrus was a teenager playing a rock star on TV named Hannah Montana. Fast-forward several years and she fell in love in front of everyone in 2010's, The Last Song, based on a Nicholas Sparks novel. Cyrus starred with Liam Hemsworth as the couple in the film and they then became a couple in real life. They have been plagued with rumors over the years and split up every now and then, but they have most recently been united as of 2016 and are even engaged. While insiders who talked to Life and Style Magazine say that they're preparing for an intimate summer wedding, there's no telling when the nuptials will take place. Some say Miley is focusing on her music and her laid-back lifestyle instead of wedding planning. But at least they seem happy as a couple for the time being.
6

Kristen Bell and Dax Shepard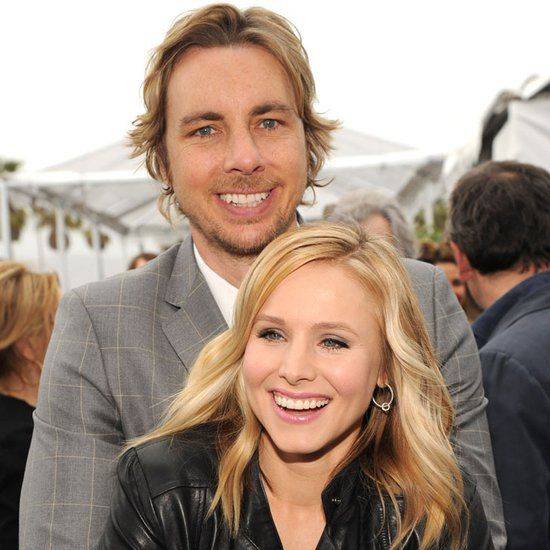 Kristen Bell and Dax Shepard are the first to admit that they are opposites. They said as much in an interview with Country Living. But sometimes, opposites attract and it just works. The couple met and started dating in 2007 and then starred as love interests in the 2010 film, When in Rome, and again in 2012's, Hit and Run. They married in 2013 and haven't been shy about their fondness for one another ever since. They've become a Hollywood pair that everyone seems to love and have been very open about their couple's therapy sessions. They met at a friend's birthday party, but Bell says it was not exactly love at first sight. Shephard has a rebellious history, after all, and Bell grew up in a Christian household. But they ran into each other again two weeks later at a hockey game and began dating. They exist peacefully, most of the time, and enjoy married life to its fullest.
5

Kristen Stewart and Robert Pattinson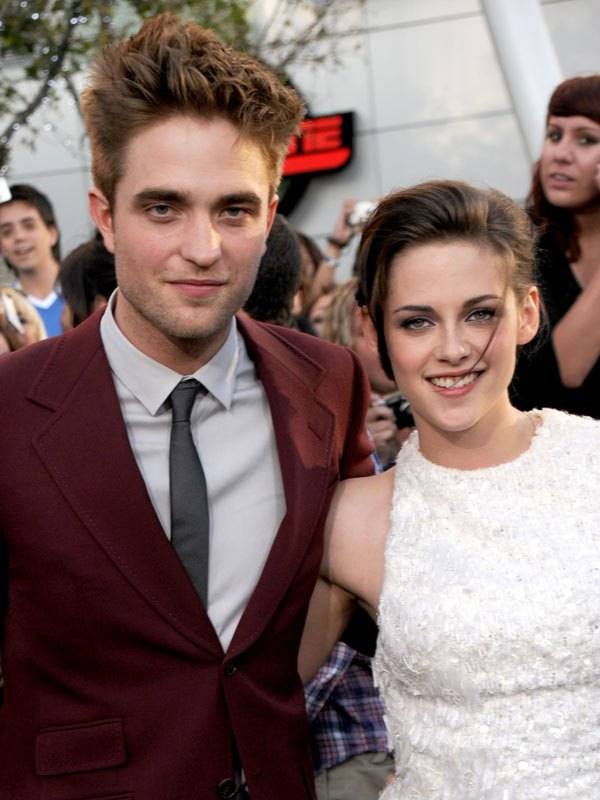 Much like with Zac and Vanessa, teens everywhere squealed with delight when they discovered that Robert Pattinson and Kristen Stewart were together. It was a roller coaster relationship between them, but they played vampire and love interest so well in the Twilight series that it was hard to imagine them with anyone else off-screen. However, when photos of Kristen kissing the married film director, Rupert Sanders, surfaced, their romance came to a halt. Stewart told Us Magazine that she tried to keep her romance with the British actor private because she knew the media attention would be hard. They never made a grand statement, but the media grabbed onto the relationship anyway and the pair called it quits after a four-year stint together. Both have moved on to others, as Pattinson has been dating and even had a rumored engagement. Stewart, meanwhile, currently has a girlfriend and no desire to go back to Pattinson or her Twilight days.
4

Javier Bardem and Penelope Cruz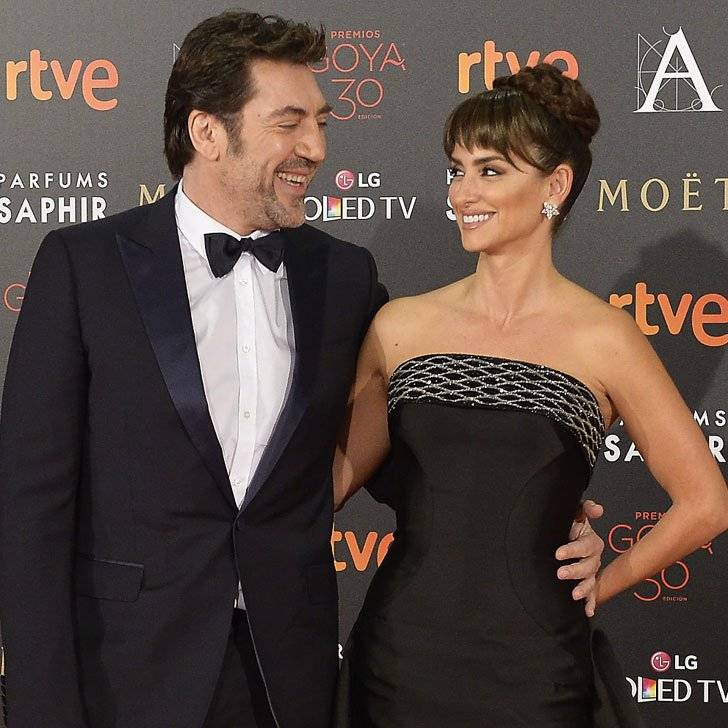 Penelope Cruz has no shortage of high-profile relationships. She did date, after all, a man by the same last name, which was only spelled differently—Tom Cruise. But she began dating Javier Barden in 2007 and got married to him in 2010. The pair starred as a less-than-happy couple together in Vicky Cristina Barcelona, but they have been much happier in real life. In fact, they have two children together and show no signs of parting ways. They have enjoyed many tropical vacations with one another since their private wedding ceremony in the Bahamas. Their two kids, Leo and Luna, are growing and aging beautifully and their love doesn't seem to be dying out. Some couples really can make it in the Hollywood life and we hope the best for these two. Despite any rumors or bumps in the road, they have done well with one another so far in their journey of love.
3

Kit Harington and Rose Leslie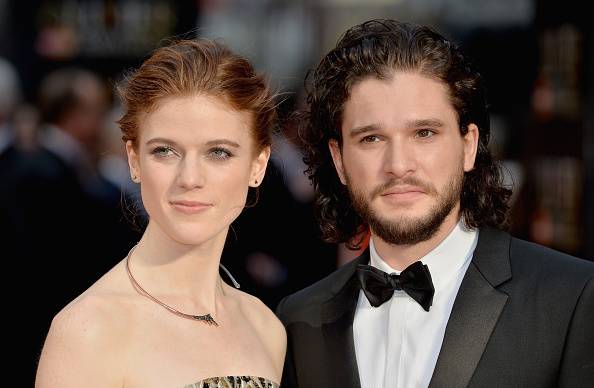 It's not always real life when you watch things on TV, but sometimes, it's closer than you might think. While their characters on Game of Thrones (John Snow and Ygritte) didn't have a pleasant end to their relationship, off-screen, the couple has had a lot better luck. In fact, they dated for five years and are now engaged, as of 2017. Time Magazine says it's not clear when sparks started flying between the two, but everyone knows it happened on the set of their show. Harrington revealed that he not only fell in love with Iceland when they filmed, but he also fell in love with his co-star off-screen. It's hard to see Leslie as anything but the fiery love interest from the show, but we're fairly certain she's different in real life. While their on-screen love was doomed from the start, they have been holding hands in public and doing well ever since.
2

Rachel Bilson and Adam Brody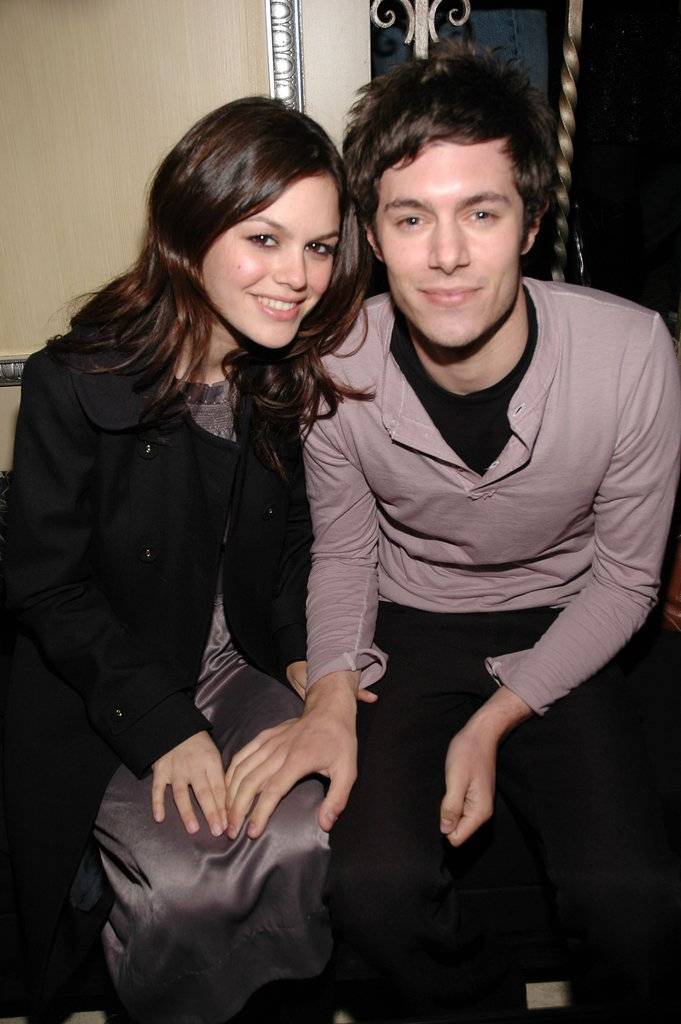 This truly adorable pair was one of the most endearing couples on The O.C. They played an unlikely pair as Seth Cohen and Summer Roberts, but they worked a lot better off-screen when they got together in 2003. When they broke up in 2006, it was hard for fans to recover, though they have both moved on to find others to love. Rachel is with Hayden Christensen and Adam found love with Leighton Meester, another TV darling. Brody, however, revealed to US Magazine that kissing Bilson on the show was one of the all-time greatest experiences of his life. The pair was often compared to other teen shows, like Beverly Hills, 90210's Brenda and Dylan, but things just didn't work out well in the real world. They don't have ill will against one another, though, so there's hope that they'll be friends and perhaps double date adorably in the future.
1

Channing Tatum and Jenna Dewan-Tatum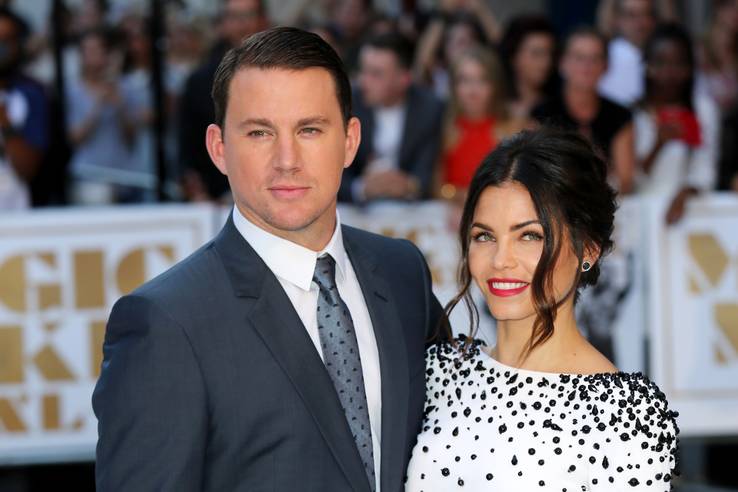 After starring and dancing together during the 2006 popular dance movie, Step Up, Channing Tatum and Jenna Dewan realized their chemistry wasn't meant for on-screen action only. They took their relationship off-screen and gave everyone in Hollywood major couple goals. The pair married in 2009 and welcomed a daughter in 2013, who they named Everly. However, People reports that the couple is separating after 9 years of marriage. They issued a joint statement that said they are lovingly separating as a couple. They still love one another, but are on different paths, yet, are still dedicated to their little girl. There may be a lot at stake if they continue forward and get a divorce. Both have made quite a bit of money in the meantime, but there may be a prenup in play as well. Neither of them was as well-known when they initially got married, but they have both risen in Hollywood since.
References: USMagazine.com, Time.com, EOnline.com, CountryLiving.com, NickiSwift.com, LifeandStyleMag.com, Cosmopolitan.com
Source: Read Full Article