Kelly Ripa hasn't had the best reputation in the industry. Sure, there are plenty of people that love her as a talk show host, but there are equally just as many that don't want anything to do with her. Many people think that she is difficult to work with and that's why there is so much turnover when it comes to people hosting with her. Now, she hosts the show with Ryan Seacrest. Sometimes, she even goes online looking for a fight. "I love a clap back," the co-host revealed in an appearance on The Wendy Williams Show. She will often go through her Instagram comments and you better hope you didn't say anything bad about her. She has no problem responding back to bad comments. One follower thought that "her head looks to big for her tiny body," and Ripa made sure to respond by correcting the grammar. "To is spelled 'too,' FYI."
"We all know that if people are telling you, you are too anything on social media, they universally spell the word 'too' incorrectly," she explained, "making it a very easy clap back, almost like a snapback."
We can definitely see how she could rub people the wrong way and there are definitely a lot of secrets out there that she would never want to share on the show. "I love trolling a troll," she explained in an Instagram video. "It is my favorite thing to do." Check out these 15 secrets about Kelly Ripa she doesn't share on her show.
15

Kelly Ripa Was Blinded By Michael Strahan's Departure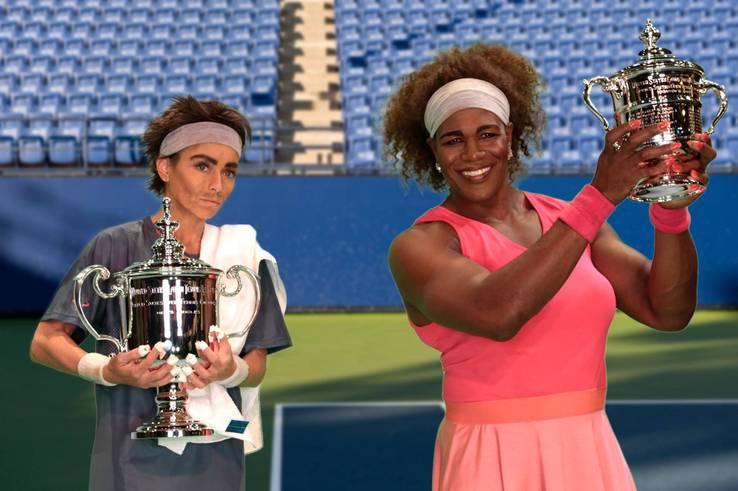 You would think that she would be the first one to hear that her co-host was leaving but that just wasn't the case. When she finally found out she was so blindsided by the news that she skipped the show entirely on a Wednesday and left Michael to co-host it himself. It was probably because she wouldn't have been able to keep her game face on. That particular episode Michael was telling the world that he had planned on leaving the show. He had decided to leave because he was offered a full-time position at Good Morning America.
"It is the same channel. I am not going anywhere,"
he insisted, adding that he planned on returning as a guest co-host, though we have yet to see him back. "I consider myself to be a part of this family." He went on to thanks his fans for sticking by him. "You still continued to give us your eyeballs, and watch this show," he said. "Thank you guys. I couldn't have asked for better fans at all. You guys have been absolutely amazing. On top of that, I have worked with an incredible staff here." It was pretty clear that Ripa was upset.
14

Regis Philbin's Relationship With Ripa isn't all that rosy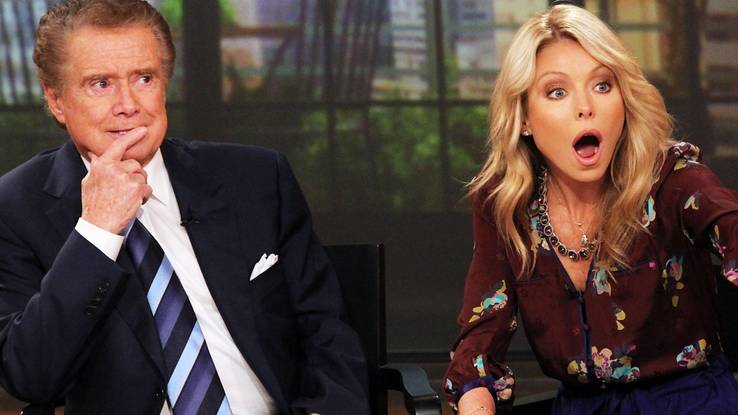 Regis Philbin still talks to his former co-host Kathie Lee Gifford. So many would assume that Ripa and Philbin are still in contact, but they are not. In fact, Philbin has stated that they have a "strained relationship." It seems as if Ripa takes everything personally and she sure doesn't like it when people start leaving the show. When Philbin was on Larry King Now, he was asked if he still kept in contact with Ripa. "Not really, no." He elaborated,
"She got very offended when I left. She thought I was leaving because of her. I was leaving because I was getting older and it wasn't right for me anymore."
It's possible that Ripa was a little worried that she wouldn't be able to carry the show without him. Philbin was the whole reason that the show existed so it's likely that she worried it would be a flop without him. He was asked if he felt that Ripa took it personal and he said, "Yeah, I think so." He said he was always willing to go back for guest appearances but that Ripa never gave him that option. "Never once did they ask me to go back."
13

Kelly Ripa and Michael Strahan's relationship wasn't great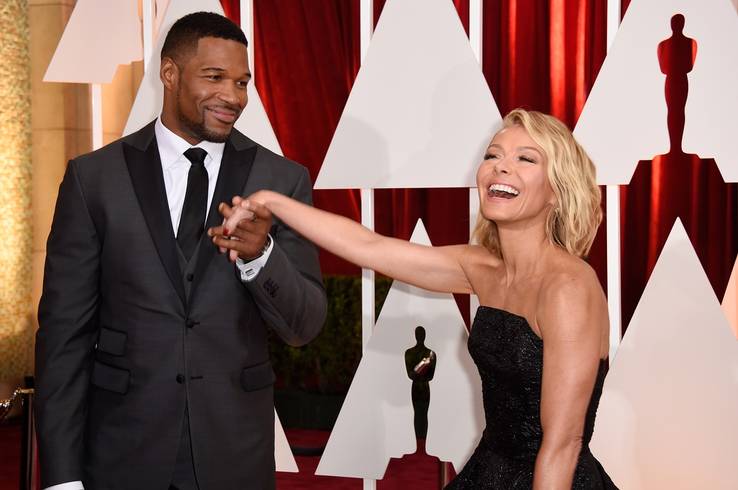 They sure seemed to get along when they were co-hosting Live! together, but we know that can just be for the audience. It turns out that behind the scenes the two didn't get along very well, in fact, they were in a constant feud. That may have been why Strahan eventually accepted the position with Good Morning America. The two "did not get along. It was all for the show,'' a Ripa source said. "They could not stand each other, and whenever they communicated off-camera, it was always through their reps." Another source stated that it wasn't true but admitted that there was a whole lot of tension between them.
"It's 100 percent not true that they only talk through their reps. I've seen them together being chatty a million times. But is there tension? Sure."
It was stated that many people found the behind the scenes tantrums of both hosts a little much. Strahan was not impressed that Ripa left him hanging to co-host alone because she was mad. They had to bring in a bunch of stand-ins while they waited for her to return. It was obvious that she was trying to make a point.
12

She Got Michael Booted Much Earlier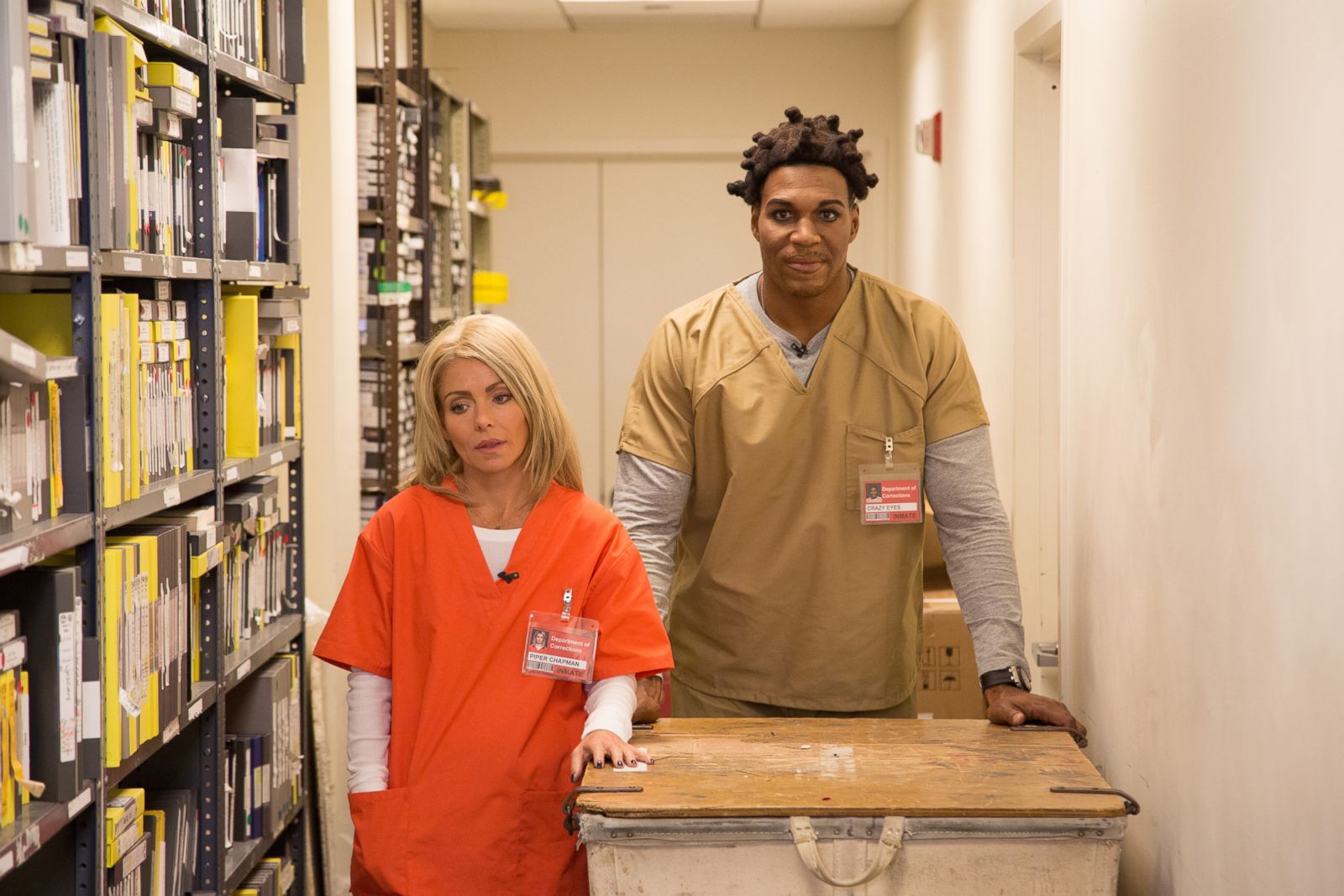 We know that Kelly Ripa was ticked off that Michael didn't tell her he was leaving the show. If the two were really close as everyone thought, he would have told her personally instead of having her find out the way that she did. He made his announcement in April 2016 that he was going to leave the show in September. After Ripa disappeared and then returned on April 26th she was more than willing to cut ties with him. She had no interest in co-hosting with him until September. After her return, it was announced that
"Michael's last day on Live! will be [May 13, 2016] which not only gives the show the chance to have a nice send-off for him during the May book, but to also immediately begin the on-air search for a new co-host."
It's pretty clear how she felt about the whole thing and she made sure to let Michael know who really held the power. "I needed a couple of days to gather my thoughts [on the situation]. After 26 years with this company, I earned the right, " she said at the start of the show. "What transpired over the course of a few days has been extraordinary, in the sense that it started a much greater conversation about communication, and consideration, and most importantly, respect in the workplace."
11

Caitlyn Jenner Is Not A Fan of Ripa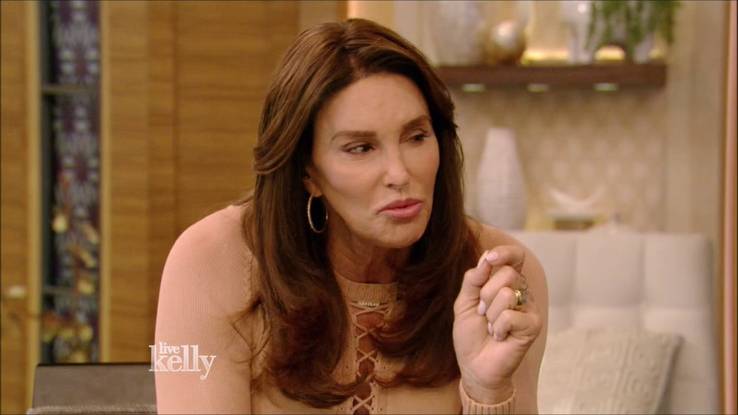 Caitlynn Jenner was on the show in 2017 to promote her memoir The Secrets of My Life. At the time Ripa had a guest co-host, John Leguizamo. Jenner was on the show, but she made it pretty obvious that she had no respect for the show or the hosts when she constantly interrupted the hosts throughout the program. She actually had the nerve to ask Ripa when she knew she was a girl as if she was the one conducting the interview. "Just think about that," she said, pointing her manicured finger at Ripa. "When did you know you were a girl?" Jenner spent 15 minutes going on rants and interrupting the hosts as much as possible. The hosts couldn't get a word in edgewise and it must have felt like a nightmare for Ripa who is always in control. Jenner also made it clear that she had felt snubbed over the years because Ripa had never asked her to co-host. Maybe it was because she wouldn't get a word in edgewise. "I have been around for 40 years, from the old 'Regis and Kathie Lee' — Kathie Lee's [Gifford] the godmother to some of my children — and all this kind of stuff. I've watched your show for years, I've seen you go through all this stuff, and I've never been asked to co-host," she complained.
10

Kelly sometimes crosses the line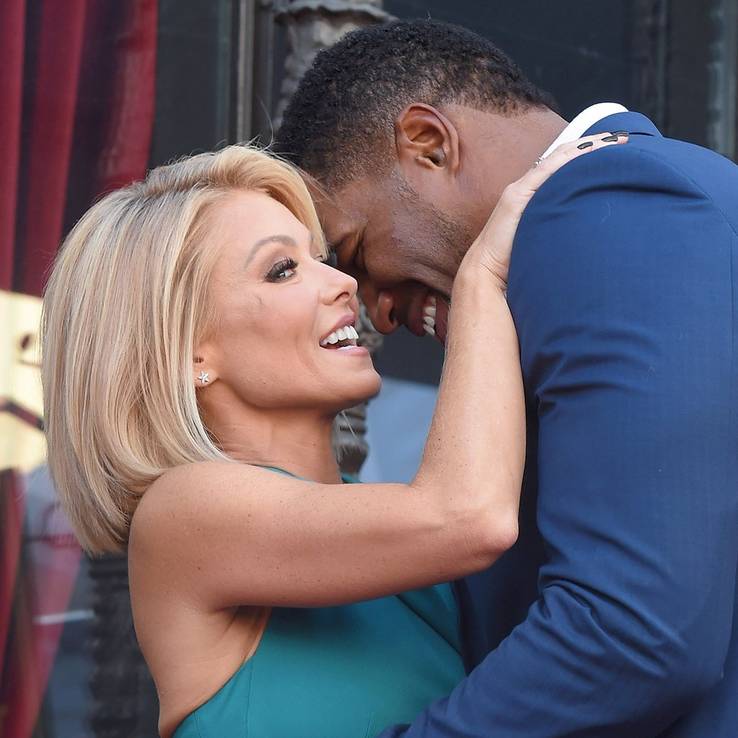 Now that Kelly knew that Michael was leaving the show in May and would no longer be part of her world, she didn't exactly make him feel welcome for the last two weeks he would be on the show. She made it her mission to make his exit as awkward as possible. At one point she subtly made a point of bringing up his highly-publicized divorces.
"There's a great article in the paper, and I want to get your take on it because I don't have a take on it. But I want yours," Ripa said to Strahan, alluding to many divorces and the fact that she has a marriage going on for years. "So you've gotten divorced . . ."
The conversation took Strahan by surprise and he couldn't have looked more uncomfortable. She may have got her digs in, but she wasn't winning any fans. A lot of people thought that she was being petty over the whole thing because Strahan hadn't really don't anything terrible to her. All he did was accept a coveted position at Good Morning America. Who wouldn't have taken that opportunity? Fans of Strahan thought that she was acting childish and should just accept the fact that he was leaving with grace.
9

She Rules With An Iron Fist
After what happened with Michael Strahan, Kelly Ripa wasn't about to let something like that happen again. Disney came through on the promise they gave her of promoting her and she became an executive producer of the show. That meant that she was making a lot more decisions about what was going to happen on the show. "Disney boss Bob Iger personally stepped in to smooth things over with Ripa when she got the new title," Page Six reported. After that, she started to rule Live! in the strictest way possible so there would not be any more surprises coming her way. "From the bookings to the comedy bits, it all has to be approved or suggested by Kelly," a source told Page Six.
"They are now calling her 'Queen Kelly' [backstage]. It's like her royal court."
A rep for the show dismissed the rumors, claiming, "The hosts of Live! always have had major input with regard to the production of the show. This report is completely false." We have to wonder what is really going on behind the scenes. Ripa was clearly embarrassed that she was kept out of the loop about Strahan's departure and she's unlikely to allow anything like that to blindside her again.
Featured Today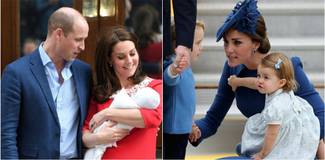 10 Times Kate And William Were Great Parents (10 Times They Dropped The Ball)

10 Celebs Who Fit Their MCU Role (And 10 Who Clearly Don't)

10 Co-Stars Who Dated In Real Life (And 10 We Wish Would Date)

8

Her Teen Daughter Is Not Impressed By Her Career or Mark's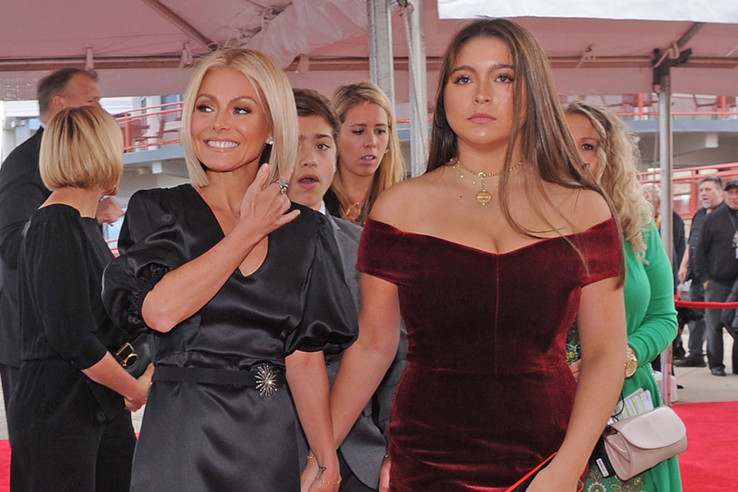 We understand that some children of celebrities don't want to watch the movies that their parents are in because it's just weird. But you would at least think your child might be proud of the fact that you're successful. When it comes to Kelly's teenage daughter Lola, she doesn't seem happy at all that her mother has a $20 million a year career as a co-host or that her dad, Mark Consuelos, is now on her favorite TV show, Riverdale. In fact, she's downright rude to them about it. On Live! one time, Ripa was mimicking her daughter in regards to how she feels about her parents' careers. When it came to her dad's career, she said this, "I cannot believe dad is actually on a show that I actually watch." Kelly Ripa explained a conversation she had with her daughter about it. "She watches Riverdale. You know, so Veronica – she's 16 also – and she drinks mimosas at breakfast. My daughter's like, 'Dad never lets me drink mimosas at breakfast!' And I go, 'Yeah, because he's a real father and that's a character on TV!'" She then went on to trash her mom's job when she found out her mom posted a picture of her on Instagram.
"It's so bizarre. I'm never allowed to post a photo of her, ever. Why did I have these kids if not to exploit them on social media?
I'm like, you know what, she can't get mad at an 8-year-old photo. It's a Halloween throwback. I'm in the elevator coming up here. The phone rings and it says, Lola. She's like [mimics crying], 'You're taking it down right now! My friends follow you for some reason and they will see this.'"
7

Other Hosts Weren't Impressed With Kelly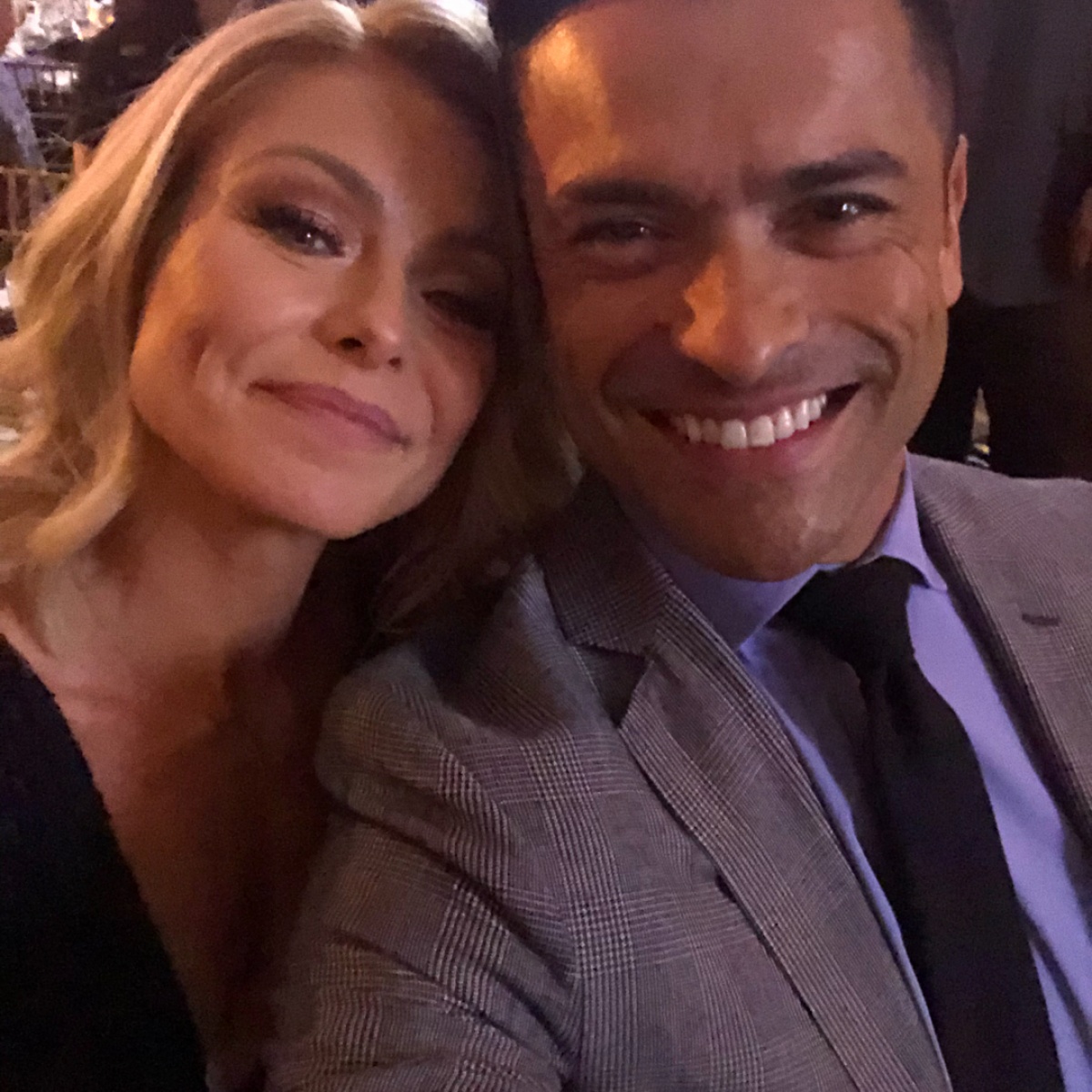 When Kelly Ripa had her temper tantrum and left the show high and dry, many other hosts of popular talk shows started talking about her. She said she deserved the break because of how long she was at the show and she clearly wanted to send a message to Disney that she was not impressed with finding out Michael was leaving at the last minute. Terry Bradshaw from Fox NFL Sunday thought that she was acting unprofessional and should be doing her job regardless of her feelings.
"Do your job and show up. Be a big boy or girl," said Terry Bradshaw. It's also the place where Strahan had worked weekends for years. "Nobody's going to feel sorry for you."
It was obvious that people thought she had handled the whole thing poorly. Insiders said that her behavior was based on advice from pal Andy Cohen who also happened to be the executive producer for the Real Housewives franchise. Her behavior was all about getting respected and a raise because of what happened. "Once, the executives at ABC realized the huge mistake they made, they had to correct it — and the only way to correct it was with a big payday," the insider said.
6

Difference in pay and attitude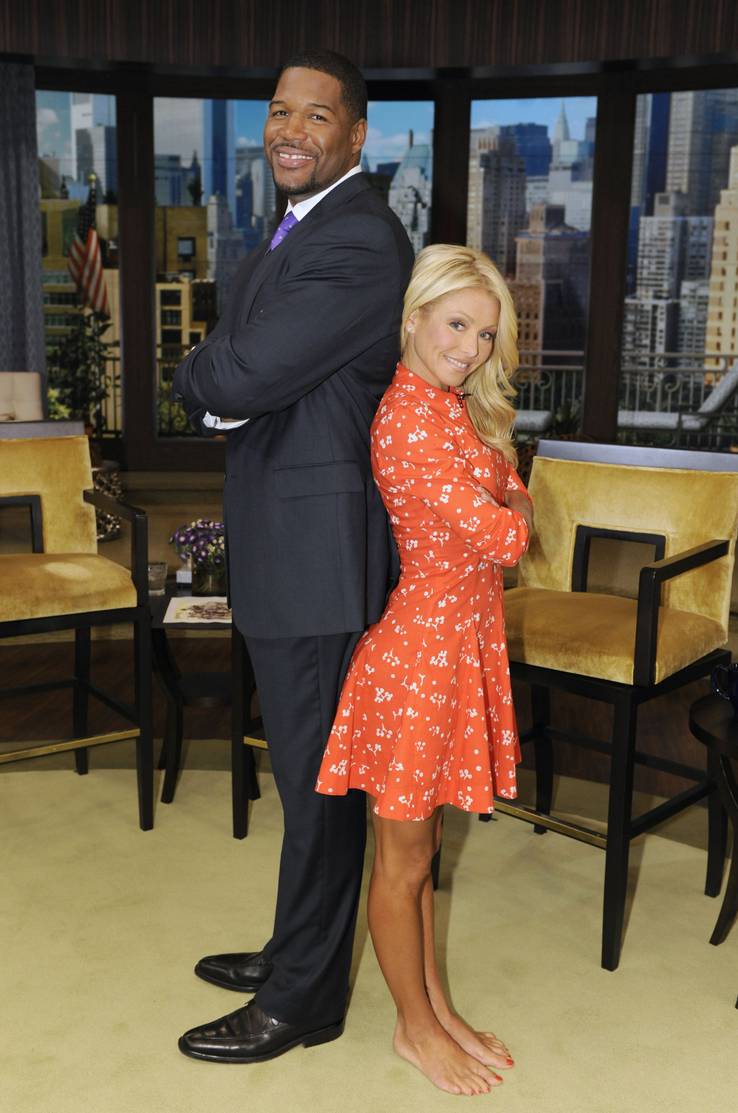 When Michael Strahan first came on the show Ripa was the one to show him the ropes. What she didn't realize while she was doing so, that he would become more popular than she was. "She really loves the show," said the show insider. "She knows how lucky she is to have it. For him, it's a temporary home and this was clear to the people who were working there." Strahan wasn't happy that he was making half as much as Ripa was on the show but she had been there a lot longer as well. Tension grew between them. "Things just got worse and worse and it was colored by the fact that [Ripa] was making so much more money than he was there," added a former morning-TV exec. The difference in pay didn't seem to affect the fact that people loved him and Ripa noticed.
"He walked the red carpet and [the press] wanted to talk to him more than [Ripa]," said the media honcho. "She helped him get the job and he starts moving up on his own, creating his own brand. She started to freeze him out."
She didn't like the fact that people seemed to like him more than her.
5

The Staff had to Work Overtime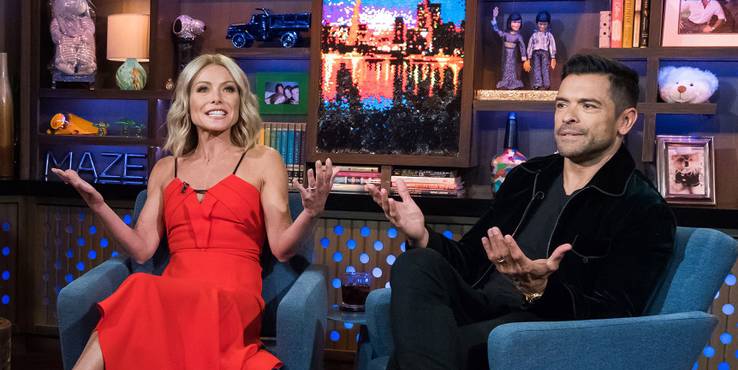 When it came to Michael Strahan abrupt departure, that meant that another co-host would need to be hired and trained. In the meantime, someone had to pick up all the slack during Strahan's absence. According to Page Six, the staff were overworked during the summer and were even forced to take less time off. "The team had fewer days off this summer than they usually do," a production source said. "Most shows are on hiatus in August and [the Live! team] ended up working. They did more shows in August than they normally would have." The source added,
"The whole staff has to do preparation differently because when you have a regular co-host, their own team does it, but when it's different every day, it is more work."
Although it was a lot of work for the staff, there were others that acknowledged that it had to be done. "While it's true that Michael leaving made for a much more gruelling summer for everyone because of the additional work required to prep a new cohost every day, the whole staff has actually bonded over it," the source said. "The environment is really positive because of the work they've been doing."
4

She Demanded Ryan Seacrest to Not Appear On GMA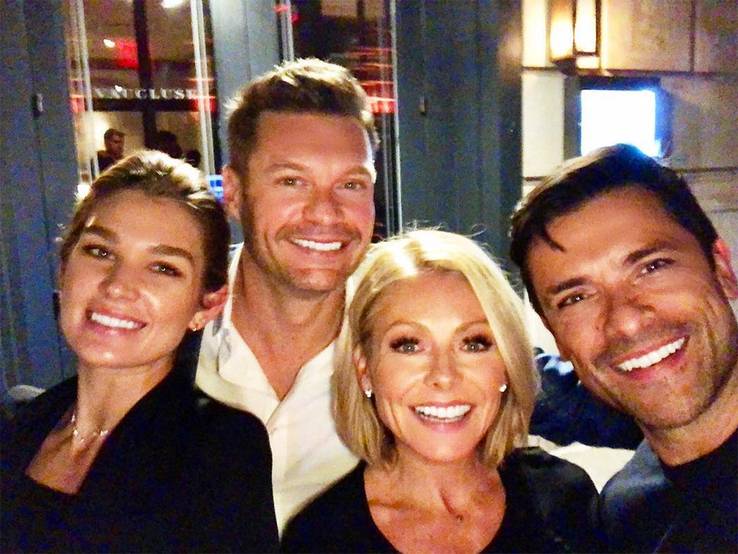 Kelly Ripa clearly still has bad feelings about Michael Strahan and his departure to Good Morning America. Last year, Ryan Seacrest, her new co-host, was asked to appear on GMA and Ripa apparently got upset. She was about to test Seacrest's loyalty to her. When she found out he was appearing on the show, she freaked out and demanded he not go.
"Ryan was scheduled to be on Wednesday's show well in advance. He's been on the show rundown for a week. Then yesterday, or maybe even as late as last night, Kelly threw a fit and told him he couldn't do GMA, so he pulled his appearance,"
a source told Page Six. Pulling out of an appearance at the last minute isn't cool, but Seacrest probably felt that he didn't have a choice. "It's very clear that Ryan wants to stay on her good side. She's an executive producer on the show, so she has a lot of pull. It's fair to say she has a lot of influence over him. He joined her show. It sounds like she still feels threatened," the source said. "There's still bad blood with Kelly and Strahan, and she doesn't want history to repeat itself and Ryan to be lured to GMA too," the first source said.
3

Her husband has her back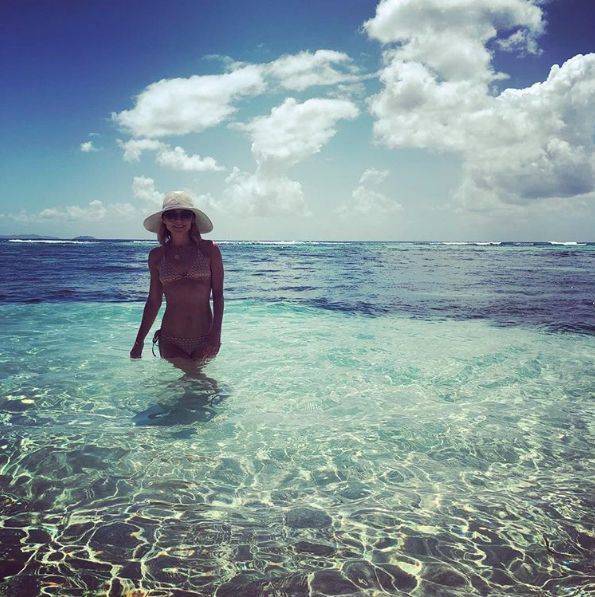 Kelly Ripa is definitely no stranger to criticism in the press, even if she's generally a likeable person. She has her own haters and she felt the full brunt of them when she went on vacation with her family and sported a bikini. There's no doubt about it, Ripa looks awesome and she's 47 years old. Gone are the days when 50-year-old women look like our grandparents used to look. There are plenty of women in the industry now that are older and walking around in a bikini without a care in the world and they look amazing while doing it. She posted this photo on Instagram and you would never know she was that age, but many critics attacked. Her husband came to her defence on Instagram.
"I wanted to take a couple of days to weigh in. Probably should've earlier arguably. But I wanted to be above it. Well, now I'm not. I posted this pic of the women I most admire,"
he wrote. "Yes, she's wearing a bikini at age 47 and will no doubt wear one for many years to come. If that offends you in some way, if it triggers you, or some other psychosis you're suffering from, I suggest you get over it and get used to it. To all the males that had something negative to say. I suggest you bring it up with me if ever I'm lucky enough to run into you. I'm going to get back to my vacation now."
2

She Replaced The Sign Immediately After Michael's Departure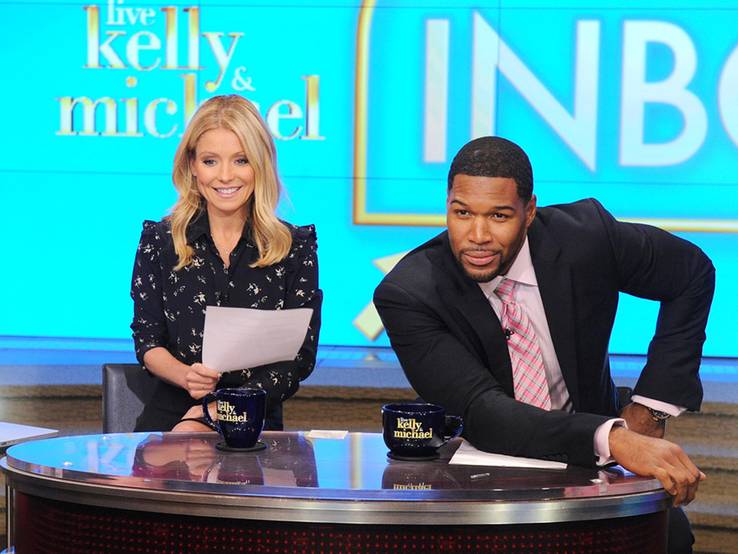 Kelly Ripa hasn't hidden her feelings in any way when it came to Michael's departure from the show. She didn't care if she was being petty or not. The problem with him leaving the show was that his name was on the sign because many people assumed he was around for the long haul. Andy Cohen blasted Strahan for leaving the show. "It's a job you take and you take it for life," Cohen said. "[Ripa's] been at that job for 15 years, so I can't get over that he left Live! Your name is in the freaking title!" Cohen doesn't believe that Strahan will be at GMA for long,
"He's walking into a propeller," he said. "He's strong but he better watch out, because the knives are out and all the different stars are positioning themselves to attack. I hope he's ready."
When Strahan left Live! Ripa was ready. "The photo of Kelly [Ripa] and Michael in the lobby was already replaced with a picture of just Kelly, and the logo was changed to Live With Kelly not even 24 hours after he left the building," a source told Page Six. Another insider added, "There was a celebratory atmosphere [the first day Strahan was gone]. It was like the first day of school."
1

Michael Stated She Painted Him As A Villian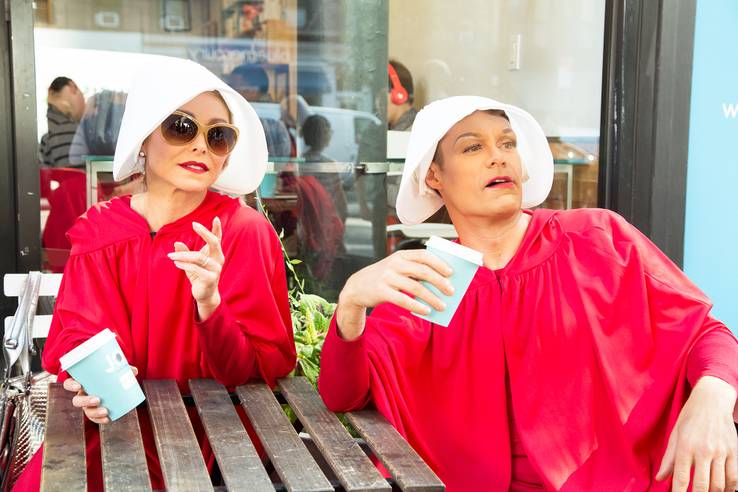 She definitely made her feelings known about him, that's for sure. Michael Strahan stated that he felt like he was painted as a villain for leaving the show and that pretty much ended their friendship.
"The most disappointing thing to me was that I was painted as the bad guy because I value the way I carry myself. I don't want people to see me as 'Oh, he just ran out, just left them there.' That's just not true,"
Strahan told People. He even believed that they were friends. He added, "At one point I think we were friends. I don't know what happened at the end. I learned a lot from her. Toward the end of it all, we didn't really communicate that much. I kind of looked at it like, 'It was what it was.'" A source told Naughty Gossip that, "Michael is 100 percent behind meeting with Kelly and clearing the air. These two were TV-husband-and-wife for many years and to go from seeing someone five days a week to having zero contact makes no sense to him. Through mutual friends, Michael has made it clear that he would love to set up drinks or a private meeting with Kelly, but she is having none of it. This girl can hold a grudge and it looks like she will never forgive Michael for leaving her show."
References: variety.com, pagesix.com, nypost.com, popculture.com, nypost.com
Source: Read Full Article