There is a lot of confusion about Scientology, and it seems that unless you are a part of this faith, then you can't fully understand it. What we do know is that Scientology was founded by science fiction writer, L. Ron Hubbard, in 1954, and surprisingly, it's a religion that is followed by many celebrities. And these celebrities are incredibly faithful, seldom speaking about their faith in the public unless it's to defend and praise it, like Tom Cruise, who is one of the most high-profile members, and who has once said, "I think it's a privilege to call yourself a Scientologist."
There are other surprising members of the faith, who were actually born into it and are second, and even third-generation. Then, there are those who have decided to leave their religion behind them, and while most go away without too much fuss, Leah Remini was one celeb, in particular, who had less than pleasant things to say about it. She also claims that her biggest reason for ditching the church was her daughter. Below are 15 celebrities who either grew up with parents who are Scientologists, or have raised their kids with the faith.
15

Riley Keough Is Reluctant To Speak About Her Beliefs Publicly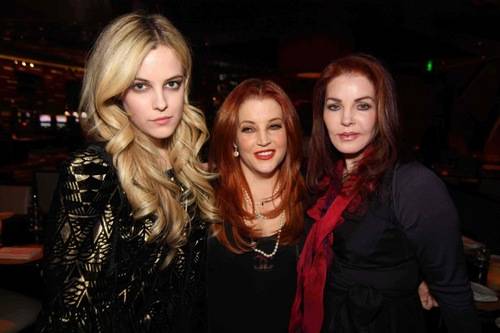 Lisa Marie Presley, the daughter of Priscilla Presley and the rock legend, Elvis Presley, was introduced into the church in the mid-'70s, although, there were rumors that she had left the church around 2012. There is some confusion as to whether this happened or not, with Daily Mail reporting that an insider had told them that Lisa Marie's friends had urged her to leave and that she had, but her rep told People magazine this was simply not the case. Not only was she still an active member, she had also been one for four decades, which means that her children were raised as Scientologists, too.
Lisa Marie married Danny Keough, who she met at the Scientology Celebrity Centre, and they had two children— a daughter, Riley Keough, born in 1989, and a son, Benjamin Keough, born in 1992. Then, in 2008, she also had twins, Finley Aaron Love Lockwood and Harper Vivienne Ann Lockwood, from a relationship with Michael Lockwood. But it is Riley Keough, an aspiring actress, who is the most famous of her brood.
She is also believed to be active in the church, but she refrains from talking about it publicly, telling The Hollywood Reporter in an interview, "If it would be okay, I'd rather not talk about religion or politics. It just feels too controversial."
14

Suri Cruise's Father, Tom Cruise, Is A Famous Celeb Scientologist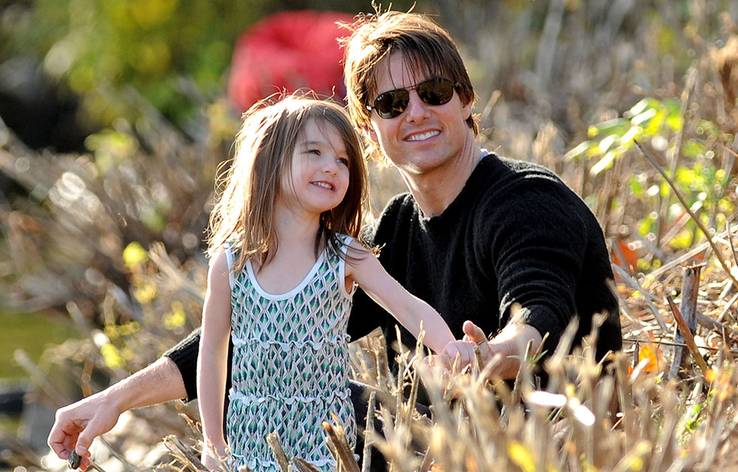 Tom Cruise is arguably the most well-known celebrity member of the Church of Scientology, and when Katie Holmes suddenly filed for divorce from the actor there was speculation that his Scientology faith could have been the reason for their breakup. But before these two went their separate ways in 2012, they had a daughter, Suri Cruise.
From the time Suri was born in 2006, to when her parents divorced almost six years later, she lived with Cruise, and we all know that Scientology plays a big part of his life. But considering how young she was, it is unlikely that she would have been raised as a Scientologist and, although People reports that older children go through "confessional auditing," or "sec checks," which asks members questions while hooked up to "e-meters" to measure their mental states, this only happens between the ages of 12 to 15, in which case, Suri was far too young. That said, there were other practices that may have influenced her childhood, starting with the different approach to birth, because according to People, women are encouraged to have a "quiet birth." They note that Cruise told GQ in 2006, "It's really about respecting the woman. You want to keep things as calm as possible."
13

Beck's Children Are Third Generation Scientologists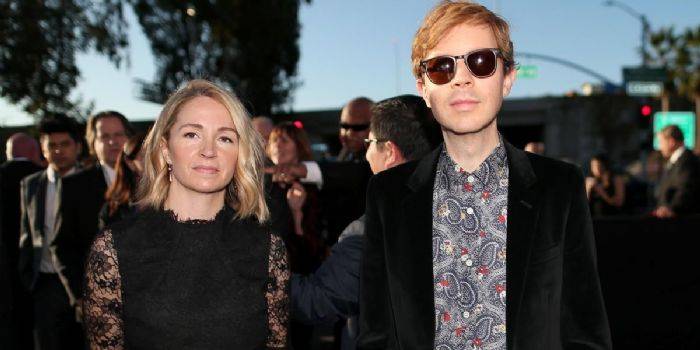 Singer, Beck Hansen, who is better known by his first name alone, was raised in the Church of Scientology because his parents, David Campbell and Bibbe Hansen, practiced the faith. He is still a part of the faith and is more comfortable speaking about it than others. In an interview with Vulture in 2012, he revealed that his father had been involved in the faith before he was born and "has had lots of benefits from it." He also said, "it's just something that I've been around."
He confirmed that Scientology was part of his life, and revealed, "people in my family do it. I've read books, and I've learned about it. I mean, what I'm doing — I have a job, raising kids, I have friends, I have my interests, so I think my life is pretty full. I'm not off doing some weirdo stuff."
He is married to Marissa Ribisi since 2004, and AOL reported (via Heavy) that his mother, Bibbe Hansen, even delivered his now wife, as well as her twin brother, Giovanni. The couple both practice Scientology, and share two children, a son, Cosimo Henri Hansen, born in 2004, and a daughter, Tuesday Hansen, who was born in 2007.
12

John Travolta And Kelly Preston's Kids Have Two Parents Indebted To The Faith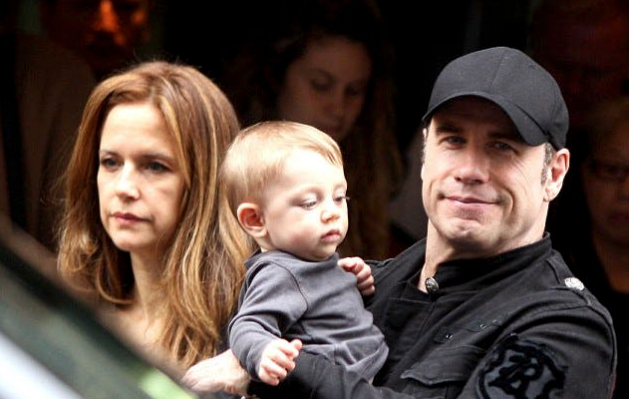 John Travolta has been a follower of the Scientology faith for a long time and is rumored to have joined in 1975 after receiving one of the L. Ron Hubbard's books (the founder of the faith).
Travolta is married to Kelly Preston, who he married in 1991, and she also identifies as a Scientologist. But what about their children? The couple had three children, the oldest was Jett Travolta, who was born in 1992, but he tragically passed away on vacation in 2009. Their second child is Ella Bleu Travolta, who was born in 2000, then a son, Benjamin Travolta was born in 2010. After Jett's passing, Travolta revealed that it was his faith that helped him to cope. He told Entertainment Tonight, "I had two full years of full-time help from my church and they never left my side and I got through a time where I didn't think I was going to make it, I really didn't."
He also commented on Scientology, saying, "I've saved other people's lives; I've saved my own life several times, I'm still here talking to you and I've had nothing but great results."
According to Business Insider, Preston also credits the church with helping her through a hard time. She said, " In Scientology, we have what's called 'auditing,' and that helps you to address things in your life and to strip them away. Through that, the people at my church literally held my hand and got me through … I will forever be indebted."
11

Michael Peña Is Still Passionate About His Beliefs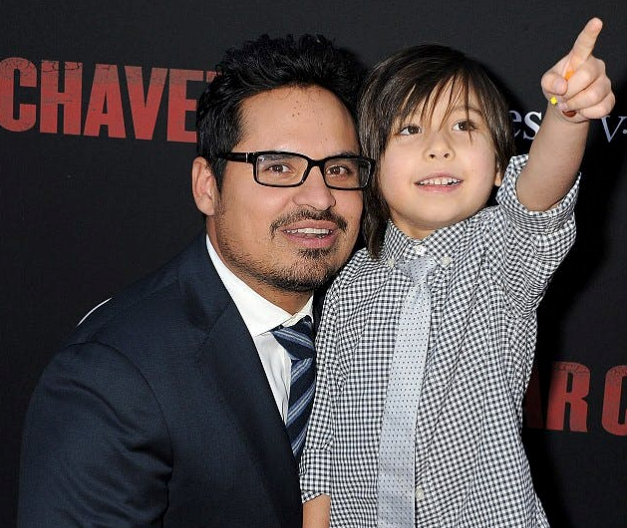 According to Tony Ortega, Michael Peña first became a Scientologist after seeing the actress, Jenna Elfman, speaking about her beliefs on TV, and it was appealing to him. This happened in 2000, but over the years, Peña has been mostly very quiet about his involvement, however, The Guardian does quote him as praising his beliefs for helping him better his life. He said, "I wasn't an alcoholic, but I was doing it too much" – he reportedly entered the detox program, Purification Rundown. "And then there was the next thing and the next thing. For me, it isn't a religion like a belief; it's practical things you do."
The same interview notes that he also praised a Scientology program, Study Tech, for helping him become a better reader, adding, "Which made me a better actor because I felt like it helped my understanding of scripts." He doesn't read the negativity about the Church in the media and is notoriously private when it comes to his personal life. What we do know is that he has a son, Roman Peña, who was born in 2008 to Brie Shaffer, although, not much more is known about his son and his religious beliefs have not been confirmed.
10

Skrillex Has Ties To Scientology And Views Them As His 'Homeys'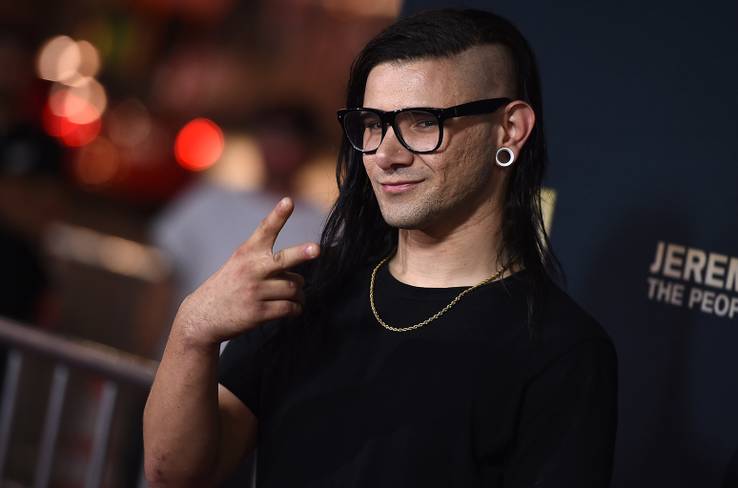 Of all the people on this list, Skrillex may be one of the most surprising celebs to have grown up as a Scientologist, but he did. The EDM musician (whose real name is Sonny Moore) was raised by parents who believed in the Scientology faith, and he spoke to Rolling Stone about his upbringing.
Although Skrillex confessed to not identifying as a Scientologist, he did reveal that his dad is a devout follower and that it has really helped him. He explained, "My dad does it for himself, and it's something that's helped him forever. The main part is that you dedicate so much of your time to it. My time is dedicated to music, and I wouldn't be able to do what I do now if I spent my time doing that."
He also revealed that as a teenager, he took Scientology courses, before leaving home to pursue a career in music. And Complex notes that he gets annoyed when the followers of the faith, like his parents, are "attacked in the press" because he says, "the people that are in it, that are doing it, are people of good will, man. Those are my homeys. Those are people I grew up with."
9

Leah Remini Left Scientology Because Of Her Daughter, Sofia Bella Pagan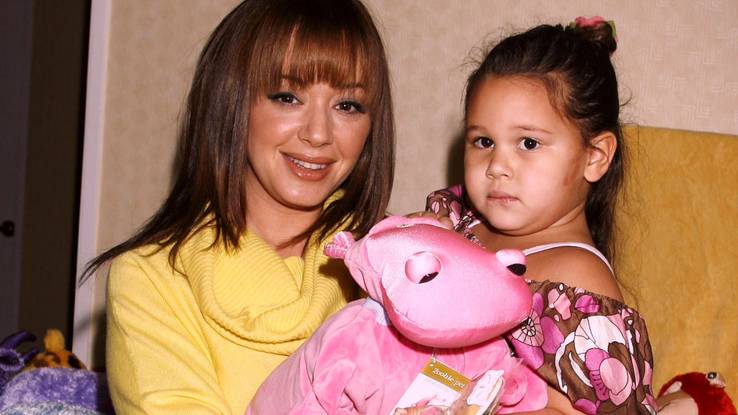 Leah Remini defected from the Church of Scientology in 2013, although, she had been a part of it since she was a child. Now, she is one of the most vocal critics of the faith and has shared details about what it's like to be a Scientologist, giving tell-all interviews, including one to Buzzfeed, in which she described a less-than-ideal childhood. She said, "We were working from morning until night with barely any schooling. There was no saying no. There was no being tired. There was no, 'I'm a little girl who just lost her father and everything I've ever known.' There was only, 'Get it done.'"
Remini has a daughter, Sofia Bella Pagan, who she shares with her husband, Angelo Pagan. Her daughter was born in 2004, and Remini revealed that her daughter was the reason she decided to leave (she would have been around eight or nine at the time). She said, "She was getting to the age where the acclimation into the Church would have to start, which includes having children answer questions like, 'Have you ever pretended to be ill? Have you ever decided you didn't like some member of your family? Have you ever been a coward?'"
Featured Today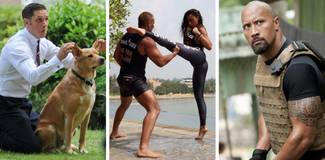 10 Actors No One Wants To Mess With (And 10 Who Only Act Tough)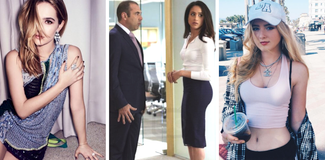 10 Actresses To Forget About In 2018 (And 10 Who Will Replace Them)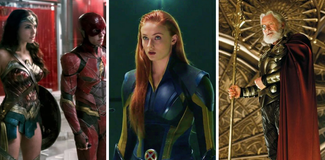 15 DC Characters (And 5 Marvel Characters) Who Could Singlehandedly Take Down Thanos

8

Elisabeth Moss Grew Up As A Scientologist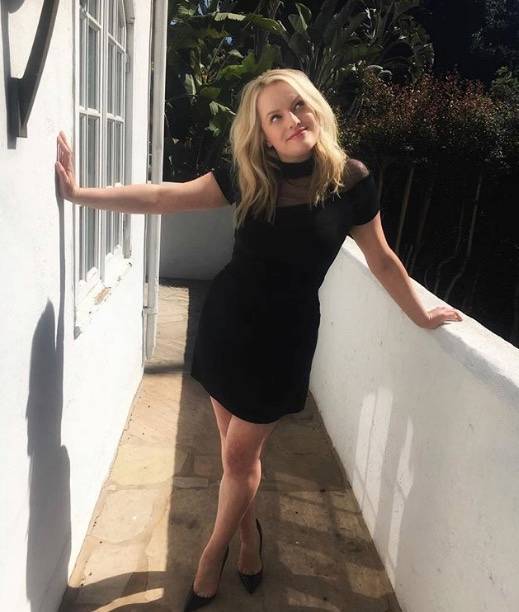 You know Elisabeth Moss from Mad Men, and she has been making a name for herself in Hollywood in recent years. And yes, she's all grown up now, but she finds herself on this list because what you may not have known about her is that she was actually raised in the Church of Scientology.
Moss has been reluctant to discuss her beliefs in public, and in a 2017 interview with Today, after being asked if she feels the need to defend her belief to fans, she answered simply by saying, "I'm always happy to have a personal conversation with somebody off the record, but in this kind of scenario, no. I mean, I honestly don't pay attention to anything except for what people think of my work."
But she has credited her faith for helping her to become a better version for herself. She made these comments in an interview with ABC's Popcorn (via Daily Mail), saying, "I think that's a good way of saying it because there is so much focus on the, I guess, empowerment and, sort of, respecting yourself, and yourself as an individual. It's a better you, not necessarily changing who you are." She added, "But I'm also a big believer in taking what works for you from different things. I have a lot of respect for that."
7

Danny Masterson Is A Second Generation Believer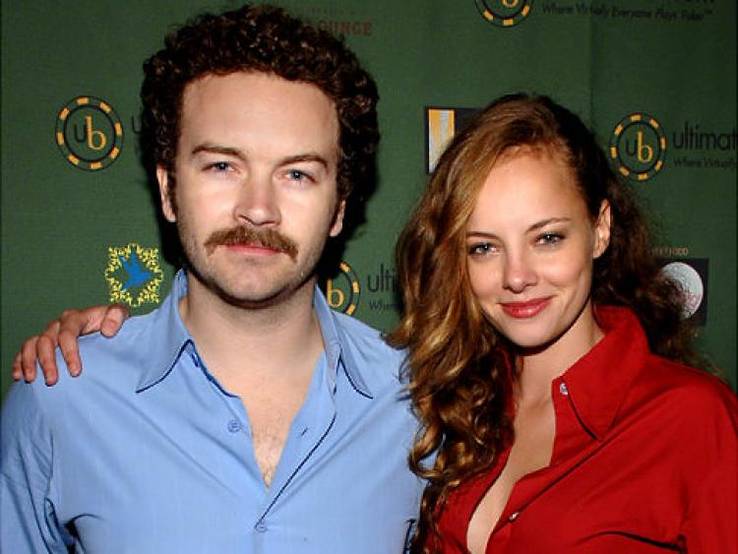 Danny Masterson is another celebrity who was raised in the church, and in an interview with Paper magazine, he spoke about his faith. When asked about his first memories of Scientology, he confessed, "I didn't really notice anything different in terms of my upbringing till I was in junior high school, maybe a little bit before that. I grew up in New York and it was just sort of like, everyone hated their parents and was always cheating and lying, and I was able to just be friends with my parents. A lot of people have that in their life, but I noticed that all my friends who were Scientologists, kids I had grown up with, we all sort of had the same thing: easy communication. It wasn't this whole "us versus them" thing. So I noticed that. I noticed that any times I had trouble studying anything, there was really great literature on how to study, which made learning really easy for myself and my friends."
He continued, "In Scientology, there's no belief system or anyone who's worshipped or whatnot; it's all sort of like a college of the mind. And so I grew up not having to go and pray to anyone. I grew up just sort of like, 'Oh, if you're thirsty, drink water. That's a logical […] decision, right?' And you're like, 'Yeah, OK, that makes sense.' And that was pretty much the basis of my reality as a child."
It seems Masterson will also be raising his own children the same way. Masterson and his wife, actress, Bijou Phillips (who is also a Scientologist), were married in 2011, and they share a daughter together, Fianna Francis Masterson, who was born in 2014.
6

Mimi Rogers' Father Was A Close Friend Of The Founder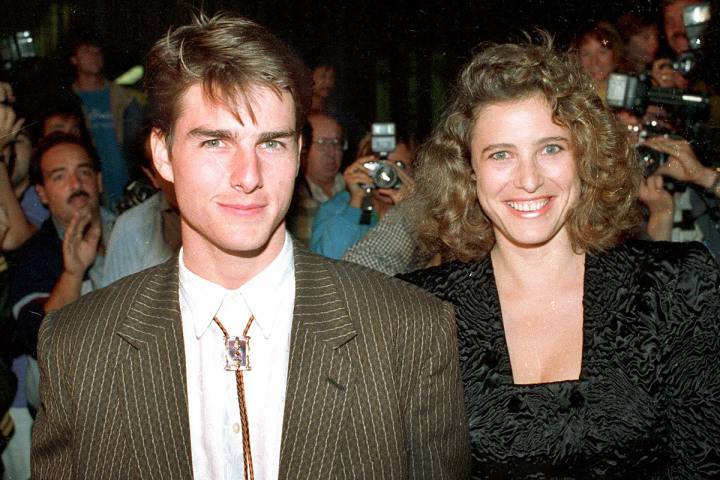 Mimi Rogers is the ex-wife of the Scientologist, Jim Rogers, but she is also believed to be the woman who introduced Tom Cruise to Scientology. Mimi and Tom were married from 1987 to 1990.
Unlike many other members, she did grow up as a Scientologist, and according to The Telegraph, her father was a follower of the faith, as well as a good friend of the founder. The publication also notes that when Rogers was a part of the religion, she served as a counselor. These days, according to Entertainment Weekly, Rogers is no longer a part of Scientology. The Telegraph also noted in a 2001 interview that she did not seem to be associated with the religion, although, she would not confirm nor deny that.
There is no denying that Mimi was raised a Scientologist and her father was a devout member, but it seems less likely that her own children would have been influenced by her religion. She has two children, who she shares with her husband, Chris Ciaffa, a daughter, Lucy Julia Rogers-Ciaffa, who was born in 1995, and a son, Charlie Rogers-Ciaffa, who was born in 2001. Although there is no confirmation about when Rogers left the church, it would seem it was either before or around the birth of her second child.
5

Both Of Kirstie Alley's Children Chose To Join The Church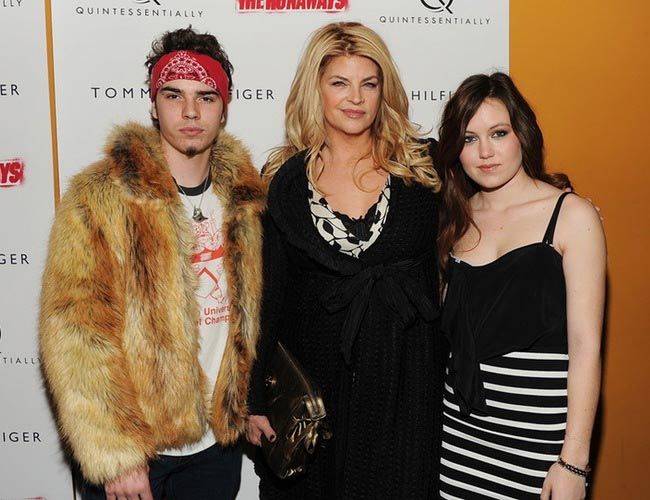 When Leah Remini denounced the Church of Scientology she did it in a very public way, casing fellow Scientologists to lose their cool. It also caused her to lose touch with Kirstie Alley, who allegedly blocked her from her life, and revealed to Howard Stern, "I have blocked her on Twitter. Because she's a bigot."
Alley has been apart of the Church since 1979 and has come to its defense on multiple occasions. This included her war of words with Huffington Post contributor, Yashar Ali, about Scientology. She tweeted at him, "Man you really hate this religion.. what religion are you, Sir? Just curious if you write bigoted […] about all religions or just this one? I think it's YOU who is really enjoying this downfall as it gives you another opportunity to be hateful. Go on with your hateful self."
She has two children, a son, William True Stevenson, who was born in 1992, and a daughter, Lillie Price Stevenson, who was born in 1994. She shares both children with ex-husband, Parker Stevenson. And in an interview on Howard Stern's radio show (via E! News), she revealed that both of them are Scientologists, adding, "it was their choice" and "it really helped them a lot so that's good."
4

Jason Lee's Children No Longer Have A Dad Who Practices Scientology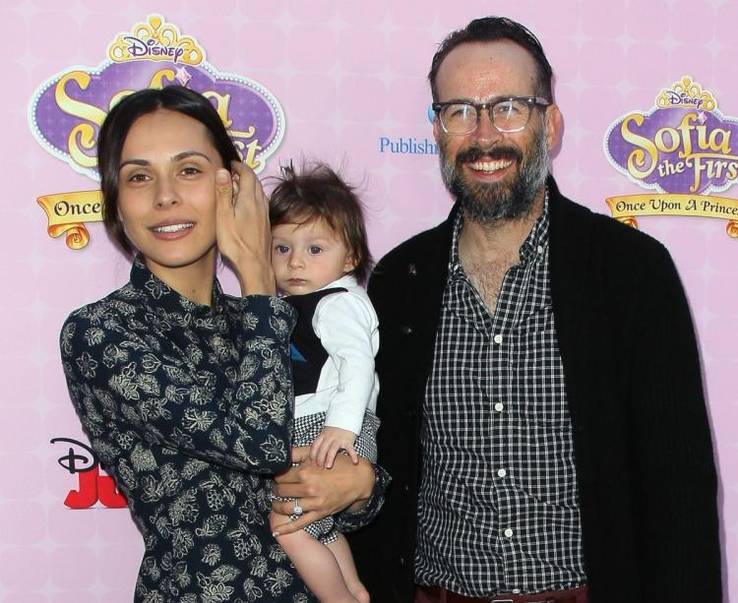 Jason Lee reportedly started practicing Scientology in the nineties, but his beliefs allegedly caused strain on his relationship with his wife, Carmen Llywelyn (who he was married to from 1995 to 2001). Years later, she publicly spoke about their relationship and how the Church had allegedly destroyed it. According to CTVNews, she said, "Scientology broke my heart, almost more than Jason did. When you get married and you have that dynamic of family and children there is that entity, that other extra part, that is involved in so much of the intimate details that at this point in my life, I couldn't imagine being a mature woman, so mature that I had children and actually allow it, literally, into my bedroom."
The actor has three children, a son, Pilot Inspektor, with his ex, Beth Riesgraf, and three children, Sonny Lee, Casper Lee, and Alberta Lee, with his wife, Ceren Alkac, and it appears they will not be growing up as Scientologists because, in 2016, the actor left the Church and made headlines for doing so. According to Entertainment Tonight, he told The Dentonite that he and his wife "don't practice Scientology and that we aren't particularly interested in opening religious centers in general, we have no plans to open a Scientology center."
3

Laura Prepon's Daughter, Ella Foster, May Be Raised As A Scientologist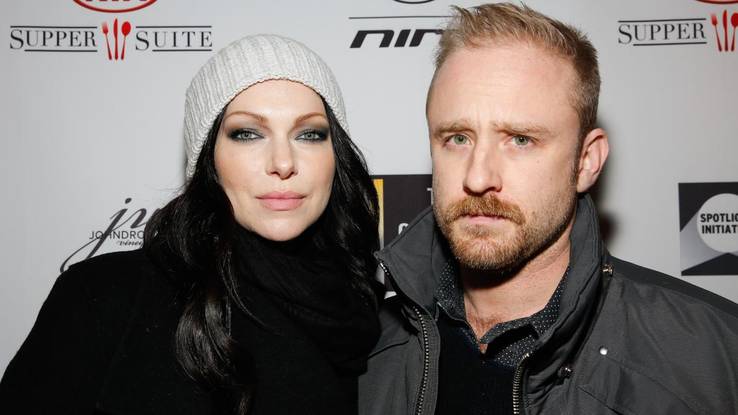 Laura Prepon and Ben Foster welcomed their first child into the world, a daughter named Ella, in August of 2017. The pair is now planning a wedding and seems to be extremely happy, with Prepon even telling E! News, "I'm happy. It's amazing. He's the love of my life." She added, "We want a really small wedding but we have a lot of people that we love and care about. It's weird, [but] apparently doing the list for your wedding is a whole thing that could cause some issues."
But the interesting thing is not so much about their relationship, but the fact that Prepon is a Scientologist. She has had a long-affiliation to the church and, according to Salon, she revealed how her faith has helped her in an interview with Celebrity Magazine. She said, "Honestly, I've become more me. The auditing has stripped away all of this charge, false ideas, decisions and mis-emotions that were affecting me…" Unlike Prepon, who is a devout follower of the faith, less is known about Foster and how he feels about Scientology. It is also unclear how they will choose to raise their daughter, and given that she is not even a year old, this decision will not be known for quite some time.
2

Jason Dohring Is A Scientologist Who Is Also A Big Family Man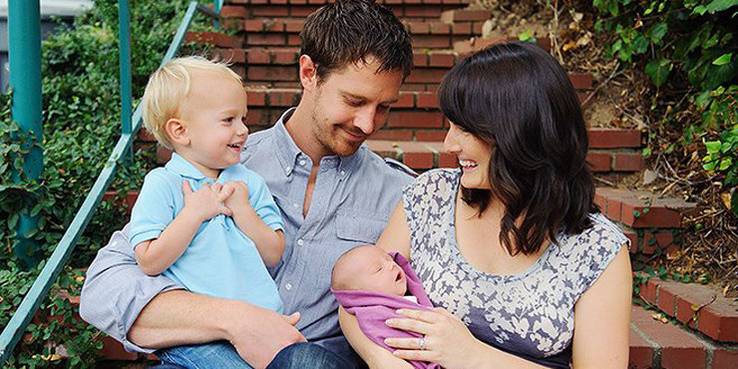 Jason Dohring is another celebrity who was raised as a Scientologist, and Ranker reports that his father, Doug Dohring, was on the leadership board of the Hubbard College of Administration.
Dohring credits his faith for helping to save his acting career. According to BuddyTV, he previously told Portrait magazine, "The misconceptions that occur with people who haven't ever read a book about [Scientology], or don't know what it's about. They're just taking someone else's false opinion of what it is. Just for me, it saved my acting career. I became a professional through Scientology… I understand acting better because Scientology is the study of life."
He married his wife, Lauren Kutner, in 2004, and the pair had their son, Owen Riley Dohring, in 2010. Then they welcomed their second child, a daughter named Lillian, into the world in 2012, and although Dohring does not seem to have publicly commented on whether he is raising them with the same Scientologist philosophies he grew up on, he has confessed to being a family man. In an interview with Collider, he revealed he spends time with his family (and well as his former co-star, Kristen Bell), saying, "We enjoy hanging out, and I enjoy watching everyone's families grow. I have my own family, and we all get together with our kids and talk about kids. We're all just growing up. Now, it's coming into a new chapter."
1

Giovanni Ribisi's Daughter, Lucia, Has Apparently Ditched The Church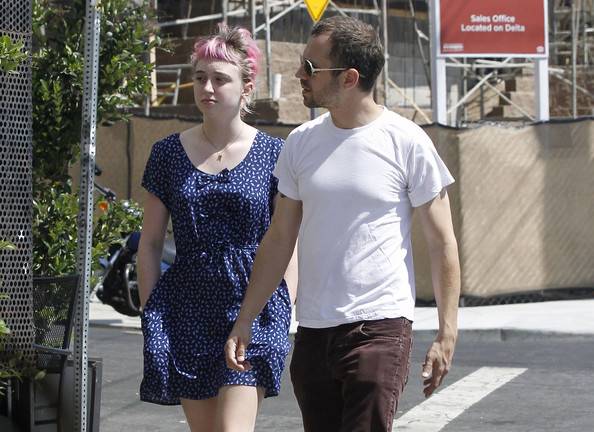 Many celebrities tend to join the faith after they are famous, but there have been a few exceptions, and Giovanni Ribisi is one of them. He was born into the Church of Scientology, and in an interview with The Telegraph, he admitted to having "been a Scientologist all my life," CBS News reports.
Ribisi also slammed former Scientologist, Leah Remini, for her decision to make a docu-series which served as a tell-all about her time in the church. According to Inquisitr, he reportedly said in a radio interview, "It's turned into such a controversy to where you go out, you make a documentary about it. You know, the person who's doing that is making money off it."
He also has an adult daughter, Lucia Santina Ribisi, who he shares with ex-wife, Mariah O'Brien, and she grew up as a Scientologist. According to Tony Ortega, weeks after a segment on the Los Angeles radio station KCRW featured a woman named "Carole" speaking about Scientology, they got a tip revealing that that woman was actually Lucia, and she had allegedly left the church. A decision which would not have been easy, considering that she is a third-generation Scientologist and that both her father and her aunt are still a part of the Church.
References: tonyortega.org, inquisitr.com, cbsnews.com, collider.com, buddytv.com, ranker.com, eonline.com, salon.com, etonline.com, ctvnews.com, nickiswift.com, telegraph.co.uk, celebritybabies.people.com, people.com, dailymail.co.uk, rollingstone.com
Source: Read Full Article