American actress and singer, Scarlett Johansson, is easily one of the highest-paid and most beautiful stars in Hollywood. Born on November 22, 1984, Scarlett is also a Tony Award winner and a proud owner of a star on Hollywood Walk of Fame. The 33-year-old actress made such an extraordinary performance in Lost in Translation that Scarlett was honored with the special BAFTA Award For Best Actress.
As a public figure, Scarlett Johansson is referred to as one of the most attractive and gifted actresses in Hollywood. Apart from her shiny acting career, the Manhattan-born star is also a respected celebrity brand endorser, as well as a huge supporter of charities and various humanitarian causes.
With such an excellent resume at hand, there's no doubt that Scarlett must've had it easy in the dating department. Today, the charming actress may be off the market, but she's previously dated some of the most eligible actors in Hollywood. From handsome A-listers to successful athletes, Scarlett's taste in men is quite a colorful one. Even the Canadian actor, Ryan Reynolds, who's now happily married to the gorgeous, Blake Lively, was once smitten with Scarlett Johansson. Now, grab a chair and some popcorn and enjoy the trip through 15 of Scarlett's hottest romances.
15

Jack Antonoff Was Actually Her First Love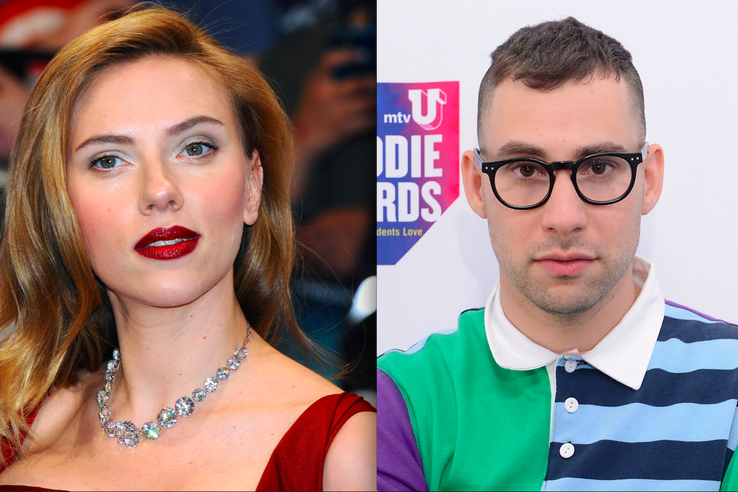 The Ghost World actress may currently be off the market, but her fans still remember a few of her most famous relationships over the years. The 33-year-old beauty has even shared that she definitely believes in true love, but she also tries to follow a certain set of rules when it comes to dating in this modern, technology-driven world. And speaking of her dating memoirs, we cannot help but laugh at "He's Just Not That Into You"— a movie that comically chronicles her character's troublesome relationships and barely-there communication with the guys. Since her first boyfriend, Jack Antonoff, Scarlett has changed and learned a lot, but she still keeps an eye out for a few specific things, like her partner's mindset, behavior, and priorities.
The Manhattan-raised star further explained that the guy's obsession with every message or text is an absolute turn-off for her. Maybe, her first love, Jack, was not that confident in himself, so their sugar-sweet romance just fell apart. Besides, Scarlett once shared that being monogamous is quite hard for her anyway. Well, it sure explains why most of her relationships were pretty dysfunctional.
14

Jude Law Couldn't Make Her Stay Either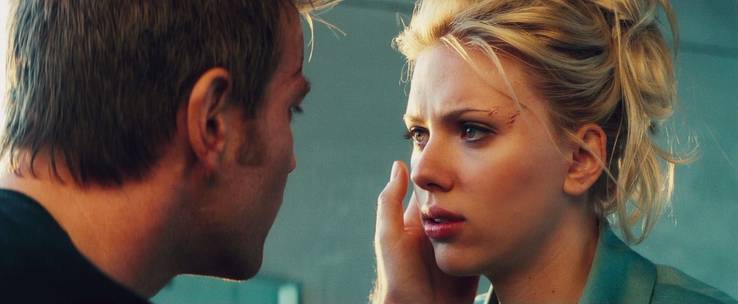 The list of guys who were lucky enough to date Scarlett Johansson is longer than you can imagine. Apparently, The Tony Award Winner has a thing for the biggest players in Hollywood, and her infatuation with Jude Law quickly made the headlines around the world. The two stars must have had quite a marvelous time together at the 2011 Oscars. They were snapped giggling and chatting just like some old friends while exchanging flirty looks.
Later on, Scarlett was pictured cozying up to Jude, while looking comfy and happy in his company. A source revealed to The Mirror that the couple in question left through the back door and flirted for about 40 minutes before she gave him her number, marking the beginning of their romance. Sadly though, their love story didn't live long enough to make history. On the bright side, Scarlett is currently engaged to Colin Jost, so let's just hope that she's finally met Mr. Right.
Lost in Translation star once revealed that she openly hates certain personality traits in men, like their typical neediness. "It's nice to feel wanted and romanced and all that, but I need to have my time to do things with my friends and my family. If somebody's calling me too much, it gives me, like, anxiety. 'Like what's wrong? What happened? Who kicked the bucket?'"
13

Everyone Thought That Romain Dauriac Was The One For Her
Unlike the other temporary figures in Scarlett's love life, Romain Dauriac was supposed to put an end to the actress's frivolous dating adventures. As a prominent and influential French businessman and journalist, Romain's confidence and higher social status have certainly caught Scarlett's eye right away. After all, every woman would love to date a financially stable man who'd appreciate her worth. So, Romain Dauriac fitted the picture quite well. The two started dating in 2012, and a couple of months later, Scarlett was already infatuated with him.
Naturally, the ex-couple tied the knot and welcomed a beautiful daughter together. Sadly though, their seemingly blossoming marriage turned out to be rotten on the inside. A few years later, Romain and Scarlett called it quits and jumped into an ugly custody battle over their little princess. Ultimately, Scarlett won joint custody of the kid.
Shortly after her separation from her husband, Scarlett Johansson revealed that she'll start spending more time with her daughter and focus more on being a mom. "I'm on guard because I have a young daughter. That's something I'm more concerned about. A lot of comedians I know have a dark side, though. I don't need any darkness. I think I've got a lot on my plate right now."
12

Jared Leto Is Indeed Such A Cold-Hearted Guy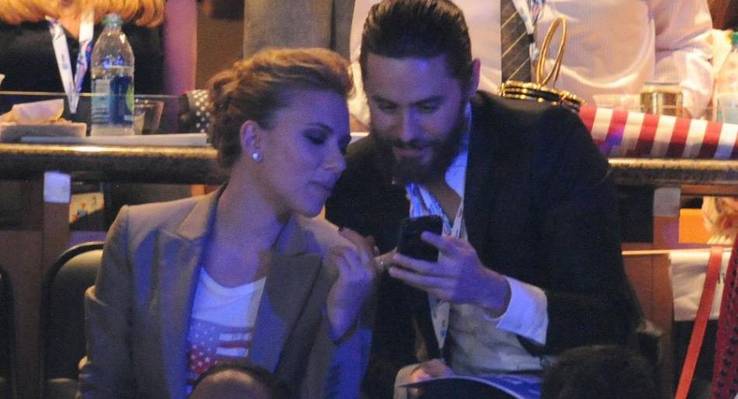 Another celebrity who was mega lucky to date Scarlett was the notorious ladies man, Jared Leto. The pair allegedly dated for a while before their short-lived romance hit rock bottom. In an interview with Cosmopolitan, Scarlett admitted that she had a fling with the 30 Seconds of Mars frontman, but things weren't going well in their relationship. By the look of things, Jared Leto might not have been ready for such a committed relationship with Scarlett.
In fact, it's not even hard to see that Scarlett looks quite smitten with him while the frontman's just checking his phone. Ironically, there are many other guys who'd give their right arm for a woman like her. But apparently, Jared Leto thinks that the world (including Scarlett) revolves around him. No wonder why their seemingly perfect romance never went anywhere.
Oddly enough, the two were often spotted at glam events cozying up to one another, so that proves that there was at least some level of attraction going on between them. However, the spark was gone before Scarlett knew it. As for Jared, his love life is also quite abundant in names of beautiful women, like Scarlett and Katy Perry. But judging by his indifferent and self-centered personality, he was probably the one who messed it all up.
11

Joseph And Scarlett Are About The Same Height— Not Okay!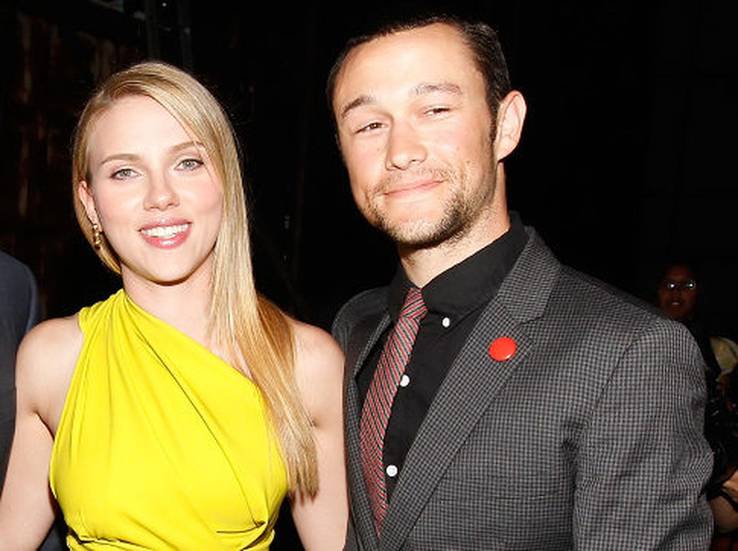 Before they became a cute pair, Joseph Gordon-Levitt and Scarlett Johansson were only close buddies while starring in Don Jon.  However, their "platonic" relationship was nothing but lies and their off-screen attraction soon spilled over into real life. While Don Jon's character revolved around his obsession with intimacy, Joseph was head over heels in love with Scarlett Johansson. The former lovebirds really made quite a lovely couple but they, too, couldn't save their romance from falling apart.
According to Hollywood Life, Scarlett did not only give him the key to her house but the key to her heart as well. The stunning actress must've been struck by cupid so hard that she desperately wanted to spend more time with him. But, once again, Johansson's romance with the charismatic actor hit rock bottom as well. Whatever happened between them, it didn't last very long because they never actually announced their love publicly. But if you ask Scarlett's fans, they'll probably say that neither Sean Penn nor Joseph was the perfect match for her. Don Jon star may be a fabulous actor, but we can't deny the fact that he's a bit short for a gorgeous woman, like Scarlett Johansson.
10

Nate Naylor Was "Really Upset" When They Broke Up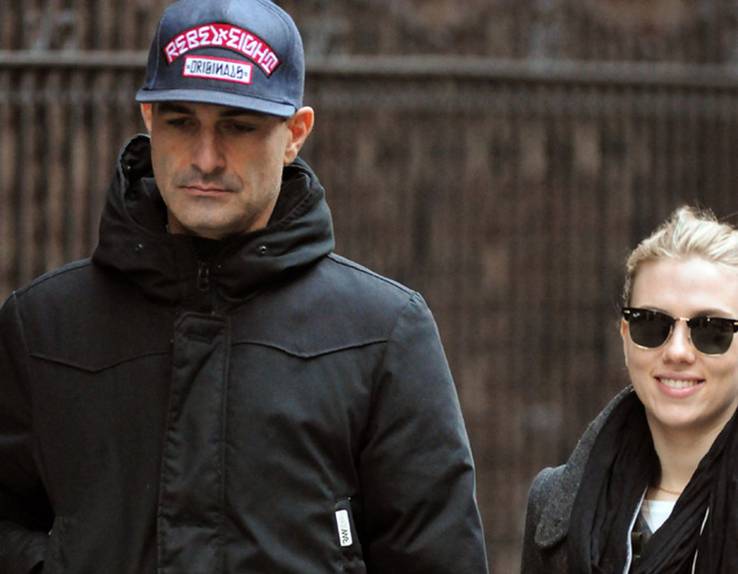 Over the years, she hasn't been vocal about her personal life, but it's clear that Scarlett rarely settles down for needy, conservative, overly obsessive, or narrow-minded guys. The charming blonde was also married to the handsome actor, Ryan Reynolds, but things didn't work out in their marriage either, and after the legal separation, Scarlett jumped into a whirlwind romance with Nate Naylor.
The two were first linked when they were spotted strolling the streets of the Big Apple together. At first, many were shocked to see them walking hand in hand. First and foremost, they barely shared common interests, and given the status of their relationship now, people's predictions about a possible separation came true. Although they dated for almost a year, the two eventually called it quits, and a source close to PEOPLE shared that he was devastated by the breakup. Well, Johansson had been breaking hearts for years, so the news about her split from him wasn't exactly a shocker to us. "He's pretty upset but the writing was on the wall. A lot of people were surprised it even lasted this long."
9

Chris Evans Dated Scarlett But He Was Just A Fling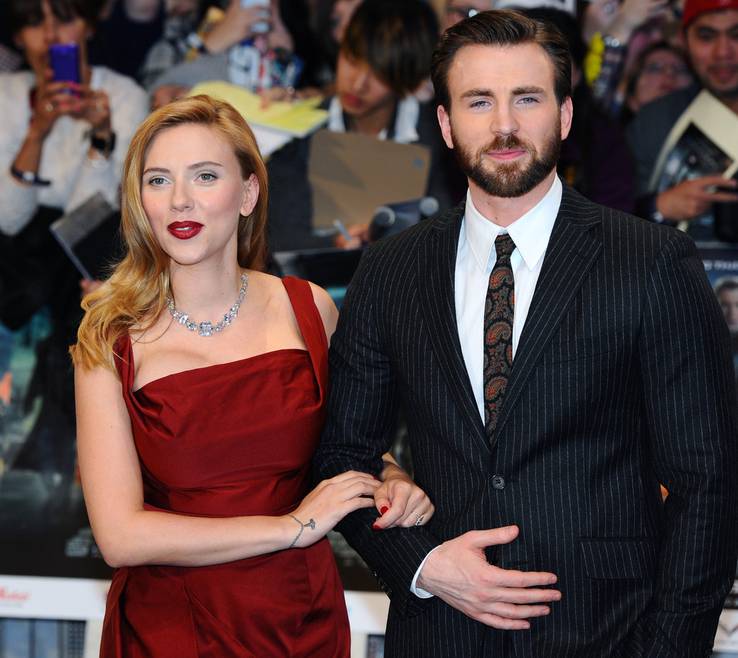 Scarlett Johansson's romances inevitably left lots of hearts shattered. The charismatic actress may enjoy an incredibly successful career, but on a more personal level, Scarlett isn't proud of her dysfunctional relationships over the years. The BAFTA Award winner may have dated some of the hottest movie stars in Hollywood, but most of her romances were pretty much a waste of time.
The actress, who was even married to the French journalist, Romain Dauriac, isn't the typical woman that will do as her guy says. She's actually quite an impulsive and frivolous lady that puts her happiness and inner peace above all. Judging by her diva personality, she might have had quite a hard time finding common ground with Chris as well. The cherished Avengers star had an on-and-off relationship with Jenny Slate, which makes us wonder whether he had difficulty making Scarlett feel happy and desired. The two starred in the Avengers franchise, and it's believed that the project really brought them closer. But anyway, it could've been just a fling because their romance ended up at death's door.
Featured Today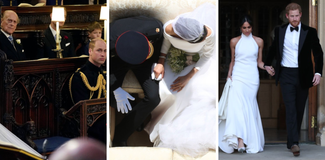 Royal Wedding: 20 Candid Photos Of The Best Moments We Can't Get Over

20 Pics Of Keanu Reeves Vs The Paparazzi

15 Surprising Protocols Meghan And Harry Broke During The Royal Wedding

8

Sean Penn Didn't Want A Serious Relationship
Indeed, Scarlett Johansson really dated Sean Penn, regardless of how little sense it makes. Over the years, this bad boy has been linked to some serious allegations of violence against his ladies, and yet, they still flock to Sean. Although the former lovebirds seemed to have enjoyed their time together, their romance quickly fizzled. While everyone secretly suggested the worst again, the damage was not physical but emotional.
Apparently, Sean Penn didn't want a serious relationship, even though Scarlett tried hard to change his mind. Eventually, they broke up after dating for almost five months, and even after that, Johansson still wanted to rekindle things with him. According to US Weekly and Daily Mail, Scarlett had picked up the unhealthy habit of inserting herself into his conversations only to attract his attention, and that's quite sad. It really seems like Scarlett had a pretty hard time letting go of her bad boy obsession. "She pushed herself into his conversations. She would just sit down between him and Robert De Niro. Robert was like, 'What?' and made a face."
7

Justin Timberlake Accidentally Swept Scarlett Off Her Feet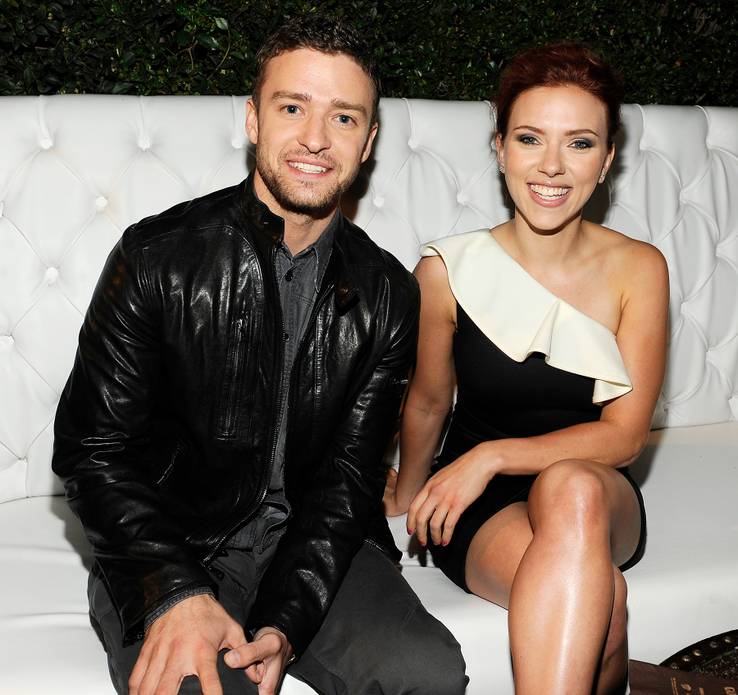 If we remember correctly, Justin and Scarlett made a video together, and the shiny community of Hollywood has been abuzz with some crazy speculation about their platonic-non-platonic romance ever since. The two were never in an actual relationship, but people were super curious to find out whether there was something more curious going on between them.
The high-profile actress appeared in the music video for "What Goes Around/Comes Around," which features some passionate scenes between Justin and Scarlett. When the cameras were no longer rolling, the two were spotted cozying up to one another.
The pair in question was also spotted hanging out together at NYC hotspot, and according to US Weekly, Scarlett was all focused on the famous singer. The two had a wonderful time together as they grabbed a pizza and partied until the wee hours of the night. "Other guys were trying to talk with Scarlett, but she was only focused on Justin."
6

Josh Harnett Was Shown The Door As Well. Ouch!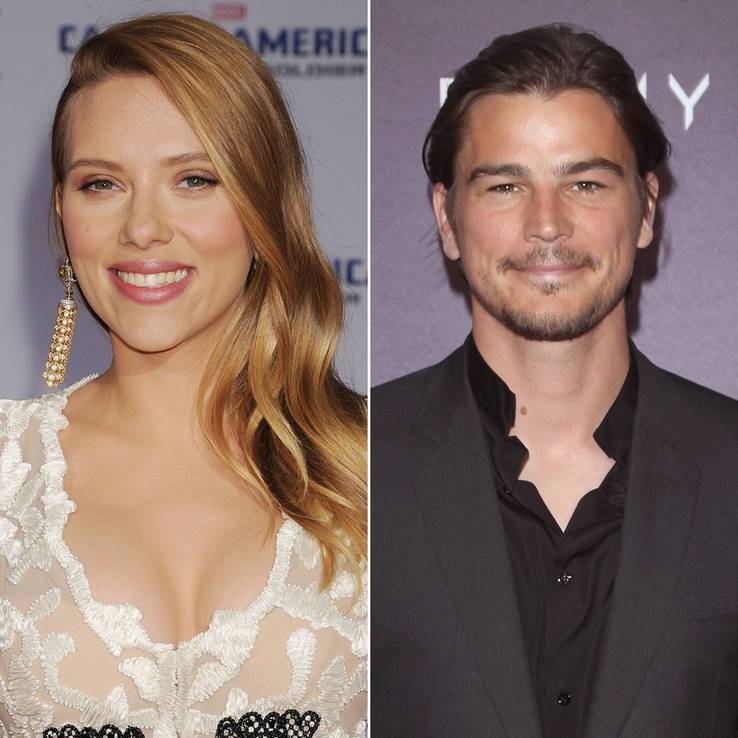 Aren't they sweet, right? Well, these two first met in 2006, and it instantly triggered speculation about their romance.  Even though Scarlett is often quite reluctant to address such news, she eventually confirmed that they were a pair at the time. For a quick chat with Allure, the talented actress admitted that she fell for him because he's a pretty nice guy and a great person.
This otherwise charming couple couldn't find a way to make it all work, despite their extensive tantric sessions together. The Lost in Translation star might have thought that he's a real sweetheart, but it turns out that this is hardly enough for an attractive A-lister, like Scarlett Johansson. Her ex, Josh Harnett, told Glamour that they really tried to keep the spark alive, but they failed at that. Maybe their busy schedules also took a toll on their young love.
"Josh is very sweet. He's a good boy. A great person. I'm very lucky and I'm very happy." There's no doubt that Josh really looks like a nice guy, but even his charming nature couldn't fix their relationship issues. Eventually, the couple broke up only after a year of dating.
5

Patrick Wilson And Scarlett Dated When She Was Young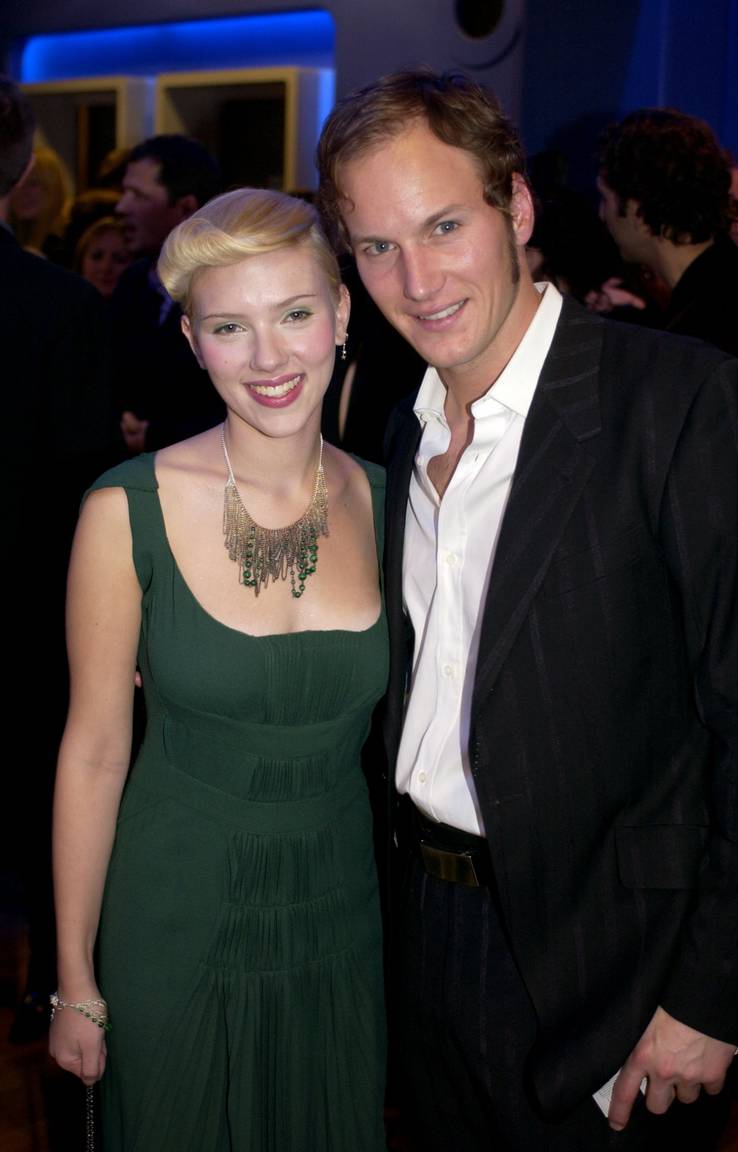 Scarlett Johansson had a fling with Angels in America star, Patrick Wilson, but they never really became an official pair. A few years ago, Scarlett and Patrick were spotted together shortly after the actress called it quits with the frontman of 30 Seconds to Mars, Jared Leto. Traditionally, Scarlett isn't the type of woman who'd cry her eyes out because it's over. But what actually bugged the online community was the fact that Scarlett was only 19 years old when she dated Patrick Wilson, who was about 30 back then.
At the time, a source close to PEOPLE broke the news by saying that the two were dating, but it wasn't really such a big deal. Besides, Scarlett isn't exactly a stranger to such melodrama, revolving around men who are twice her age anyway.
Scarlett Johansson is often described as quite a diva, with an extensive experience in the dating department. Also, the stunning actress had previously broken so many hearts in and outside of Hollywood that it certainly made her quite a dangerous woman. The 33-year-old beauty even shared that she may be having a hard time being with one person forever. "I don't think it's natural to be a monogamous person."
4

Benicio Del Toro And That Legendary Elevator Story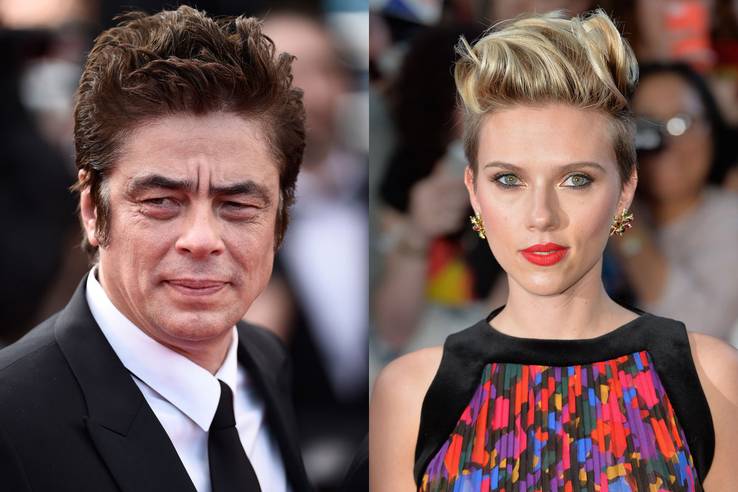 Following a glamorous 2004 Oscars after-party, the two might have actually made out in an elevator of the Chateau Marmont. It's indeed a bizarre story, but it's been neither denied nor completely confirmed by both parties. During an interview with Allure in 2004, the charismatic actress admitted that they actually made out in this legendary elevator. Of course, they were never an official couple or anything of the sort, but they obviously enjoy cozying up to one another in such odd places.
Speaking of the guy, Del Toro's version of the story didn't really make much sense when he refused to deny the story. During his conversation with Esquire in 2005, Del Toro decided to tease us all by saying the following: "Did I make out in an elevator with Scarlett Johansson after an awards show? I kind of like, you know…I…well….I don't know. Let's have that to somebody's imagination. Let's not promote it. I'm sure it has happened before. It might not be the last time either." Frankly, everything he said came across as a pretty weird explanation.
3

Ryan Reynolds And Scarlett's Marriage Was A BIG Mistake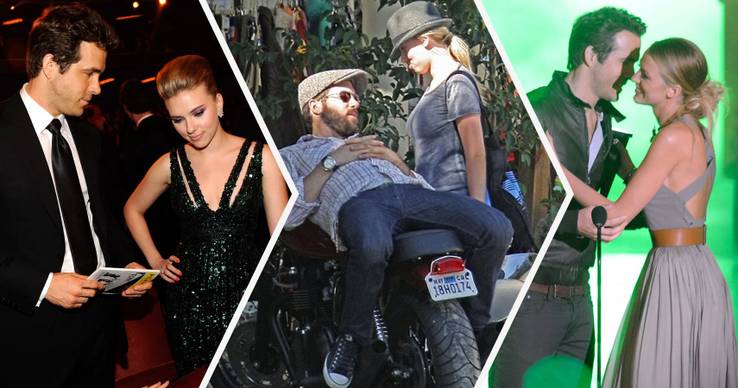 There's barely anyone who doesn't know about Scarlett's brief marriage to Ryan Reynolds. The two first met in 2007, and only after a year, they were already one of Hollywood's high-profile pairs. The handsome and mega-talented actor might have thought that he was the luckiest guy ever, but things quickly took a turn for the worse. Lost in Translation actress once confessed that "the logistics of being with another actor are challenging." Well, it must have been quite the challenge for them to stick through thick and thin because their marriage lasted only three years.
"There has to be a real understanding of how you share your time, especially when two people's careers are going at the same rate. Or even if one person is more successful than the other, that also proves to be quite challenging. There may be a competitive thing."
Apparently, Scarlett and Ryan weren't made for one another, and they soon realized that they would never last as a celeb couple. It may sound pretty bad, but it's really such a good thing that they broke up before wasting each other's young years.
2

When Did She Get Together With Derek Jeter?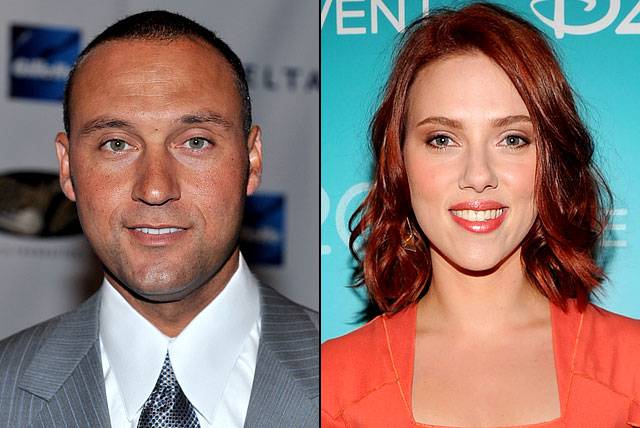 It's true— most high-profile actresses are crazy about athletes, and Derek Jeter is certainly a fine example of that. As one of the most attractive guys in the sports department, Derek has also caught the eye of Scarlett Johansson. The two made quite an exotic pair since both parties are super attractive and famous for not really committing to serious relationships. Besides, Derek had made a name for himself as a playboy in sports, so it was a bit odd that she went anywhere near the star. But anyway, if she wanted a fling, she definitely got one without hurting anyone's feelings.
The two stars were spotted together at the famous, 2004 Microsoft Christmas party, and according to NYDW, Johansson was about 20 years old when she dated the sports star. Even though they kept it cool, the two were quite close as they even appeared to be flirting with one another. With so many guys in her life, it must be quite hard for Johansson to settle down with somebody serious. Well, hopefully, Scarlett Johansson has changed a lot since her youth and will never make the same mistake with Colin.
1

Bradley Cooper Was Compelled By Scarlett's Beauty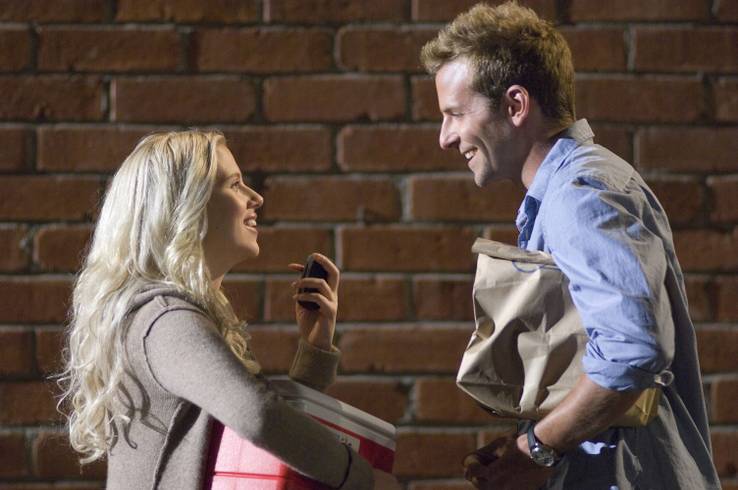 If there's somebody who's a bigger player than Scarlett Johansson, it's none other than the handsome, Bradley Cooper. This guy has been linked to many gorgeous actresses so keeping Scarlett's name out of the list would be a bit disrespectful. Bradley Cooper and Scarlett were seen dining at Bel Air restaurant, and an eyewitness told Glamour that the pair had intense chemistry as they enjoyed their dinner. It was clear that there was something more going on between them. At one point, the two engaged in witty banter and seemed to be relishing every second of their dinner date. Although there's nothing wrong with sharing an evening with a fellow actor, Scarlett's dining experiences often end up in her bedroom.
"They seemed very comfortable together, and it was pretty obvious they are into each other. Bradley seemed almost distracted by Scarlett's beauty, especially since she was wearing a very low cut dress, and Scarlett was totally working her charms. They were definitely having more than a 'friends' dinner, it seemed pretty obvious that they totally have the hots for each other."
References: TheSun, glamourmagazine.co.uk, US Weekly, Daily Mail
Source: Read Full Article