Johnny Depp's most well-known relationship was his short-lived marriage and very bitter divorce from Amber Heard, which all came to an end in May of 2016. But before he was a married man, there was another woman he shared his life with, Vanessa Paradis.
Paradis and Depp met in 1998 and it was love at first sight for both of them, after seeing each other at the Hotel Costes in Paris, a moment Depp recalled in an interview, noting that, "My life as a single man was done," after seeing her. They spent 14 years of their life together, having two children during their union, and seemingly ending on amicable terms in 2012. But Paradis is a lot more than Depp's former partner and she's a force to be reckoned with on her own— she's a talented French star who shot to fame in her early teens, becoming one of the biggest international stars, but also one of the most hated.
She went from singing to acting, and it wasn't long before she broke into the modeling industry, forming a long-standing relationship with some of the most prestigious and respected French fashion houses. Below are 15 things you never knew about Vanessa Paradis, the woman who had Depp's heart for one and a half decades.
15

She Never Wanted A Career In Hollywood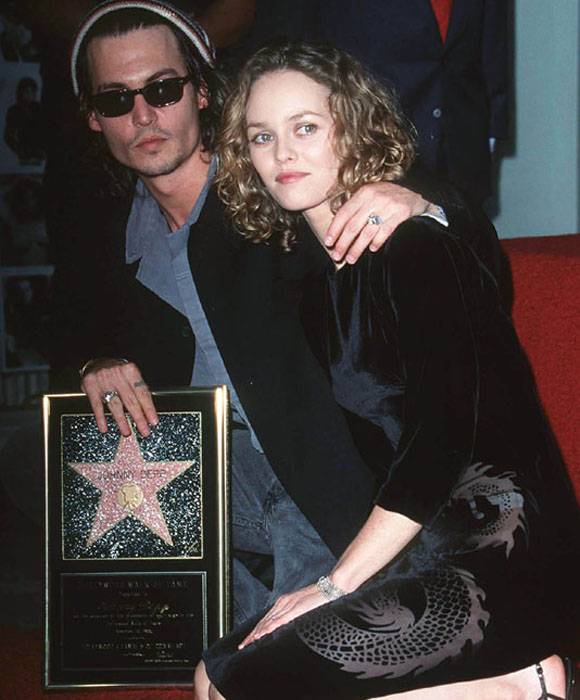 Vanessa Paradis has been extremely successful as a singer, an actress, and as a model, but she's not really well-known in Hollywood, nor does she want to be. She has won a César (the French equivalent of an Oscar) for her first film, Noce Blanche, and the following year, she cemented herself as one of the faces of Chanel, starring in a campaign for their fragrance.  She has accomplished a lot, but she is also a dedicated mother, and when she met Johnny Depp (the pair has since split) she slowed down her career but told RedOnline she never took a break.
As for why you have never seen her name in lights in Hollywood? Well, she has the answer to that question too, and it's quite simply that, to her, it doesn't mean anything. She told the publication, "When people say, 'How come you don't have a career in Hollywood?' I say, first of all, that doesn't mean anything. I've been fortunate since day one to be able to choose what I want to do in my work, and with whom I do it. And there's good and bad in Hollywood, you know."
14

She's Not Afraid Of Getting Older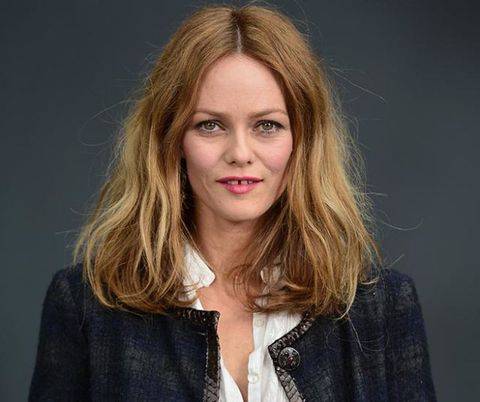 Vanessa Paradis is one of the most beautiful women in the world and she is celebrated for her looks, but she also has a very practical approach to beauty and she's not afraid to age. Mojeh reported her as saying, "You can't stop time. We change, the face evolves, but what makes someone attractive is if you're full of life and interest – interest in the outside world, interest in somebody else. Being present in the moment makes your eyes shine. You might have wrinkles, your face might change, but if life inspires you, then it makes you feel alive. You can't be beautiful just for yourself, that's useless – beauty is to share."
In Hollywood and the fashion industry, there is an unrealistic approach to beauty and it seems that after a certain age, women are no longer considered appealing. So, considering so much emphasis is placed on beauty, it's refreshing to know that someone like Paradis is happy in her own skin. She also told British Vogue, "But it's always going to be there — the age and the lack of limberness. It's not about that. It depends what you've achieved in your life, and where you are at in your life."
13

For Much Of Her Childhood, She Was An Only Child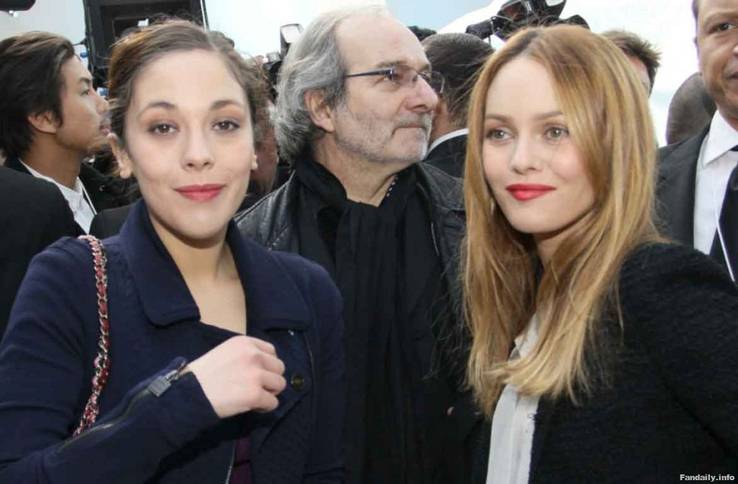 Vanessa Paradis was an only child for much of her life, and it was not until she was a preteen that her parents had another child, a daughter (and a sister for Vanessa), Alysson Paradis. She spoke about her earlier years and what it was like alone during a sit-down with Interview magazine.
She said, "I was an only child until I was 11 years old, which is when my sister was born. So for 11 years, it was just me. And I guess I was quiet. I'd spend a lot of time with my parents. They'd take me everywhere-to their friends' dinners, poker games, everywhere . . . I was just there." She was often surrounded by family and claims that if she was not with her parents, she was with her maternal grandmother and the two of them would spend a lot of time together, gardening.
She continued, "And when I wasn't doing that, I was playing by myself quite a bunch, which was fine. I loved it. I loved to put on disguises or just put on a tablecloth or whatever I'd find." What Paradis' comments reveal is that even though she was alone, she was never lonely.
12

She Rose To Fame At 14 But Wasn't Loved By Everyone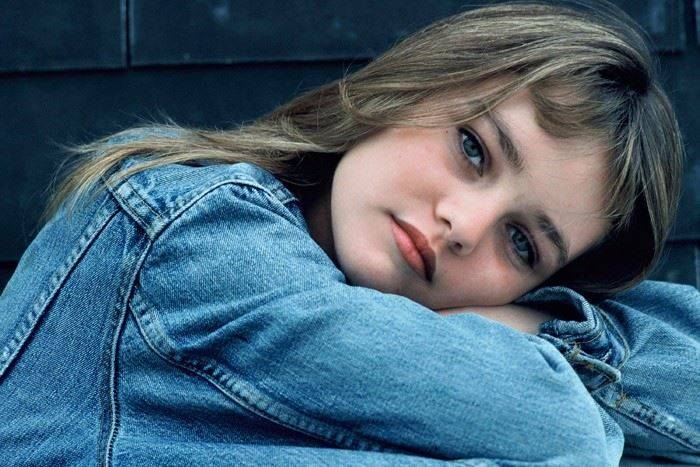 Vanessa Paradis achieved fame from a very young age, and when she was just 14, she became a singing sensation with her pop hit, "Joe le Taxi." The year was 1987, and although she was loved by many for the song, which propelled her into stardom, it was also not loved by everyone and she faced a lot of backlash from some people in France.
According to The Guardian, there would be expletives sprawled across the walls near her home, and some had very unflattering opinions about this little girl singing a rather grown-up song. This first rise to fame could not have been easy for Paradis, but when she reflected back on it during an interview with the publication, it seems she has moved on. She said, "Looking back, I think it was inevitable. I can't just hate everyone for it, not at all. I was everywhere: the song was very, very big, in every magazine, every radio or TV show, even though that wasn't my desire, and I can see that there would be a kickback. It was too much." Her comments are really not that surprising because she was only a teenager at the time.
11

Childhood Fame Took Its Toll On Her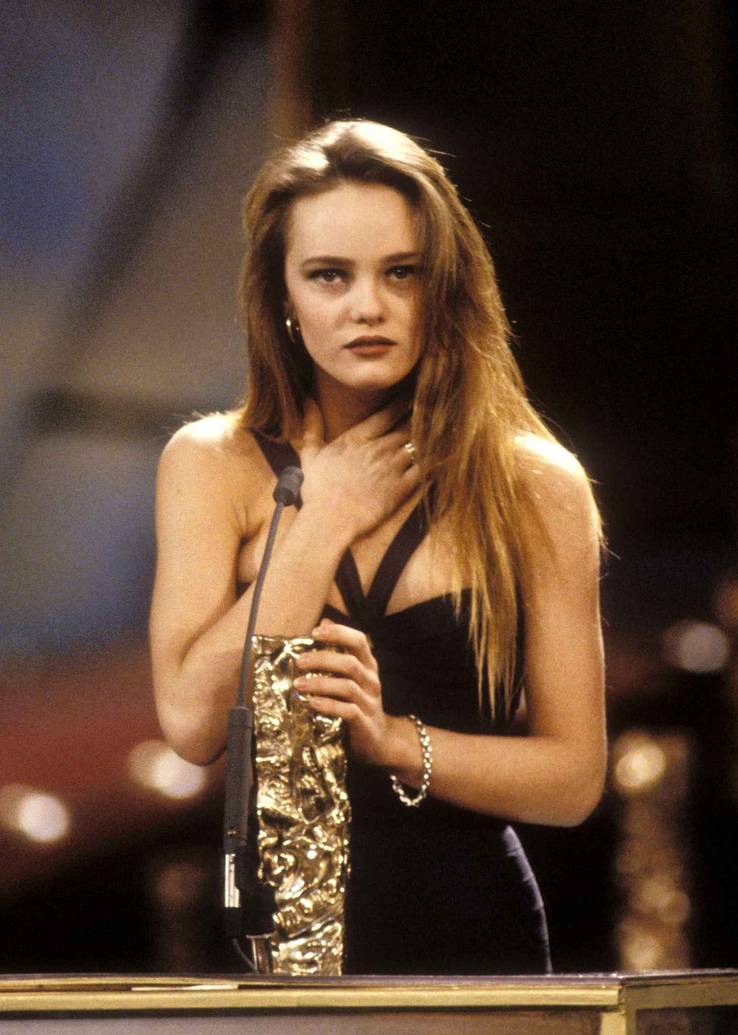 As mentioned in the entry above, Vanessa Paradis is a celebrity whose rise to fame was not met with open arms by everyone. Although the public hatred must have taken its toll on her, she also admitted that becoming famous as a young teenager was all too much for her.
According to Hello! Magazine, Paradis revealed that her career was taking its toll when she was a teen, saying, "Things were running too fast for me. It was a shock to realize that people around me never, but never, disagreed with me. I was really mean, really capricious to them sometimes, just to see how they would react. I'd go to a TV studio and pretend to be really angry, demand some food like caviar, whatever. I would think: 'Okay, this time they will get pissed off.' But they didn't. You kind of forget who you really are, the real sensations, the real emotions and relationships with people."
She also spoke about her childhood fame during an interview with British Vogue, saying, "It became really big, really quick. It was a weird time. Especially as a teenager, when you start to get rough with your parents. That wasn't nice."
10

She Feels Most Herself In The South Of France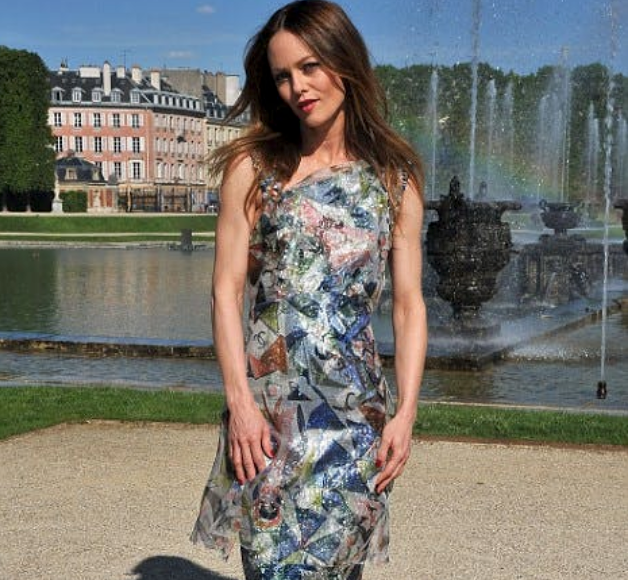 Johnny Depp is an A-list actor, and during the more than a decade that he and Vanessa Paradis spent together, there were times when they lived in Hollywood. According to reports, the actress/singer has a Hollywood home, which is where their children go to school. Paradis has traveled a lot and there is no denying that, but when she sat down for a chat with Interview magazine, she was asked whether there was one place in the world where she liked to be and felt most like herself.
Her answer to this question was perhaps not altogether surprising considering she is French and proud of her heritage. She admitted, "Definitely our house in the South of France. It's in the middle of the trees and the fields. The light is magnificent, the nature is magnificent. It's the most beautiful, most simple life. Even if you go into town— and we go and buy bread or whatever— the people are just so sweet. They don't care what you do. They just care that you have good manners-which is something I care about, too, so it's good."
This sounds like the perfect place ever, especially for a person who has so much public attention and just wants to escape.
9

She Believes Love is Strong, But Also Fragile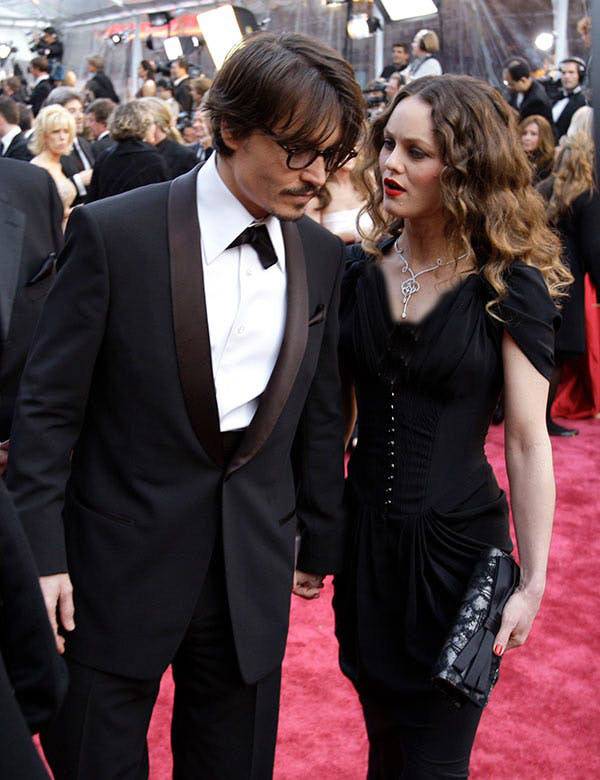 Vanessa Paradis and Johnny Depp spent 14 years together, and during this time, they had two children together, a daughter, Lily-Rose Depp, and a son, Jack. For a time, they were celebrated as a favorite power couple in Hollywood until they surprisingly announced that they would be going their separate ways in June of 2012.
In August of 2012, Paradis gave an interview to Harper's Bazaar, and despite her recent breakup, she made it clear that she believes in love. She told the publication, "Love is the strongest and most fragile thing we have in life. Nothing is ever for sure, but when something in love doesn't work from the beginning, it's never going to work. Don't push it."
There have been reports that Depp and Paradis split on amicable terms, and her comments after their breakup certainly seem to suggest that's true. She said, "When you meet the love of your life, it's just obvious and natural and easier," but added, "you keep learning all the time. Sometimes you could be in an unhappy relationship; you are very much in love with someone, but it's making you unhappy and you think things can change and you can work it out."
Featured Today
20 Celebs We Want To Become Superheroes In The Next Phase Of The MCU

Jesse Williams Ex-Wife Wants More Child Support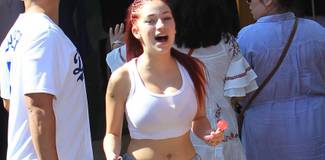 Cash Me Outside Girl Brawls With 9 Year Old

8

When It Comes To Everyday Fashion, She's Practical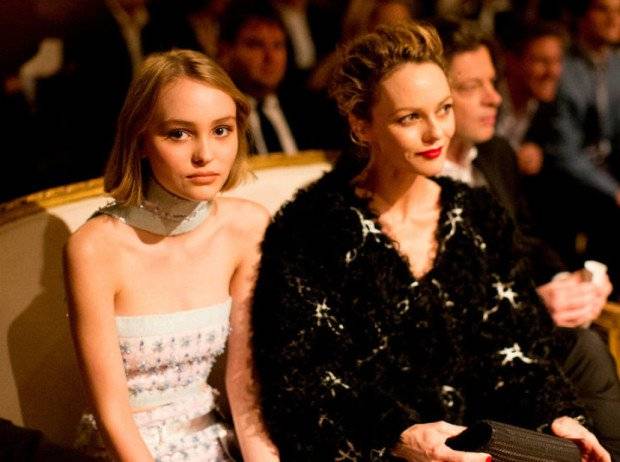 Having modeled from a young age, Vanessa Paradis is well-respected in the fashion industry. She has attended multiple fashion events, graced the covers of magazines, and has some of the most beautiful designer clothing a woman can own, but her approach to dressing for the red carpet and dressing for everyday life is very different. The Independent described her natural style as boho rock'n'roll, a label that Paradis agreed with.
She explained why she prefers a more laid-back approach to fashion, saying, "And you know what: even when it's chic, I want to be comfortable. You're walking or sitting and you're in something itchy and tight all night? You're not gonna have a good evening!" A good point, because we have seen many a time when women look incredibly uncomfortable in their clothing or struggle to walk in their heels, this is not something you will see happen to Paradis. You may argue that she wears high-fashion, and she admits she does, but it's usually only briefly.
She said, "I wear something uncomfortable for a picture because I know it won't last. But what's the point in going to one of those dinners or ceremonies or whatever and being just like, eurgh."
7

Her First Ever English Language Film Was Fading Gigolo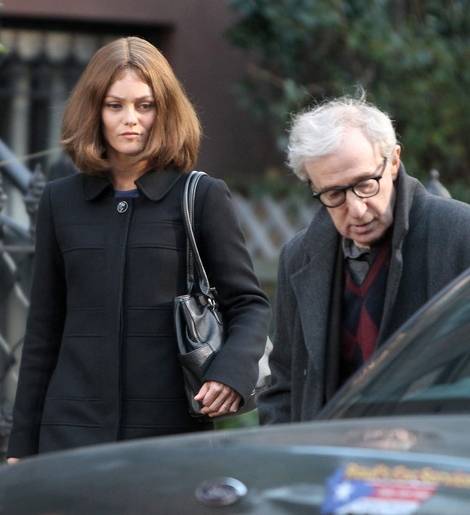 Earlier, it was mentioned that Vanessa Paradis has worked in films and won a French award that's equivalent to an Oscar, but The Telegraph noted that she starred in her first ever English-language film, Fading Gigolo, in 2013. A film that was written and directed by John Turturro, and co-starred Woody Allen.
In an interview with Elle, Paradis spoke about her experience on this film, but also what it was like to work with Allen. She said, "Filming scenes with Woody Allen was the toughest thing I had to do. He improvised really funny lines, and every day was different. My first day was shooting with him, he said, 'I hope you don't mind, I'm improvising most of my lines,' and I said, 'Oh Woody, no problem.' But it kind of was a problem, because I never knew when I had to come in!" She revealed that she didn't want to cut him off because he's such a legend in the film industry and that's brilliant but there were challenging moments.
She said, "And then I could hear John [Turturro] behind the camera laughing, and going, 'Woody, Vanessa, what are you doing?' And I had to keep a straight face. So it was hard as an actress, but it was awesome to watch! It was like I wasn't just acting. I was the audience, too."
6

She Works Hard To Keep Her Children Sheltered From The Spotlight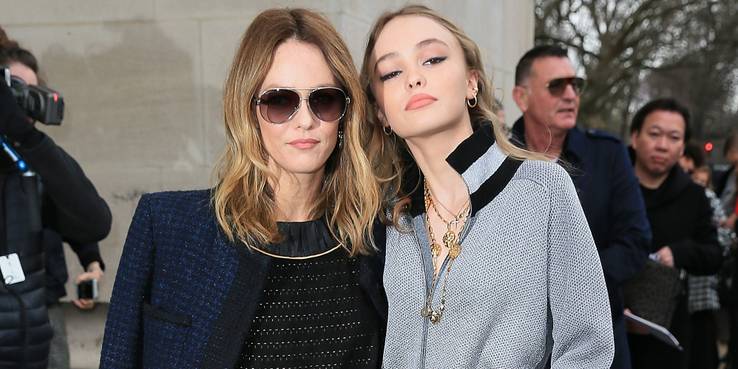 Vanessa Paradis chose to be in the limelight, and so did Johnny Depp, but their children were born into it. Despite Lily-Rose Depp following in her mother's footsteps with a Chanel campaign and movies including the 2016 film, Yoga Hosers, this was her decision, because her parents worked hard to ensure that they had a quiet life at their homes in the south of France and Hollywood Hills while growing up.
When asked by People magazine in 2007, if she wanted to protect her children from fame, Paradis responded by asking, "Because I make sure they're photographed as less as possible, you mean?" The interviewer revealed that yes, that too, but more so if her children wanted to be in the public eye, how would she react?
Paradis was honest in her answer, saying, "I presume I would support them. Look, now I indeed keep them away from the cameras, because I don't want our children to be forced to share in our fame against their will. They didn't ask for that. Not yet. The day that they will decide for themselves to do things that might bring them into the spotlights, then I won't stop them."
And she always chooses not to speak about her family in interviews, including one with The Independent in 2014, as they noted her children go to school in America, but Paradis exclaimed, "but I don't really wanna discuss that."
5

She Changed Johnny Depp's Life Forever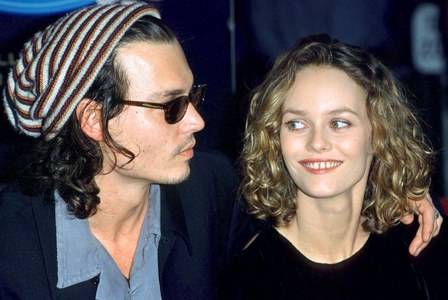 Of course, no list about Vanessa Paradis would be complete without mentioning Johnny Depp, as these two seemed like the perfect couple for a very long time. As mentioned earlier, they share two children and Depp felt that this longtime partner was the perfect person to reproduce with. And they didn't wait long before having kids because after just three months of dating it was revealed that Paradis was pregnant with their first child, Lily Rose.
Fame10 quotes him as saying, "I'm glad I didn't have children until Vanessa and I got together," adding, "I think when you are young you are hoping that this person will be the right one, the one you are going to be in love with forever but sometimes you want that so much you create something that isn't really there." In an interview in 2010, Paradis commented on her relationship with Depp, saying, "I didn't tame him— we tamed each other."
Having been engaged many times before he met Paradis, it was she who really left a lasting impression on him if he wanted to have children with him. But Depp also changed Paradis' life because she revealed in 2004, that she loved "everything" about him, adding that he was "smart and funny and brilliant and special and beautiful."
4

She's Never Been Married…But That May Change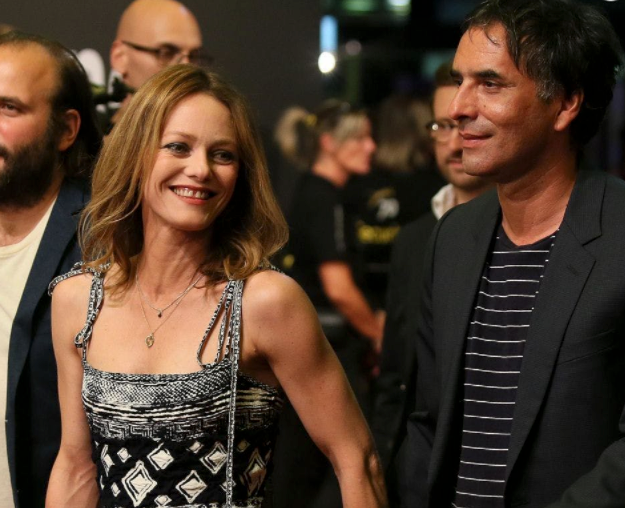 Perhaps the most interesting thing about Vanessa Paradis is she has never been married, and although she and Depp spent 14 years of their lives together, marriage was never something that was all that important to them.
According to Who's Dated Who, among Paradis' boyfriends was the legendary musician, Lenny Kravitz, who she dated from 1992 to 1997. Zimbio reported that the pair is rumored to have gotten together when Paradis moved to the United States to work with the singer on an album.
Then, following her split from Depp, Paradis was linked to the Frenchman, Samuel Benchetrit. Benchetrit is a writer, director, and actor, and the pair has been dating since 2016, after meeting on the set of the film, Chien. It's not just happiness that Paradis has found again but potentially also love because her marital status could be changing in the future if the reports are to be believed; there have been rumors of an engagement, although nothing has been confirmed. The Inquisitr says, "According to VSD, Vanessa and Samuel are set to marry on the île de Ré this summer in front of close friends and family."
It also seems that she has a clear type, as she told Harper's Bazaar, "My type is obviously creative. Creative, with burning eyes and a pretty mouth."
3

Her Daughter Has A Writing Credit On One Of Her Songs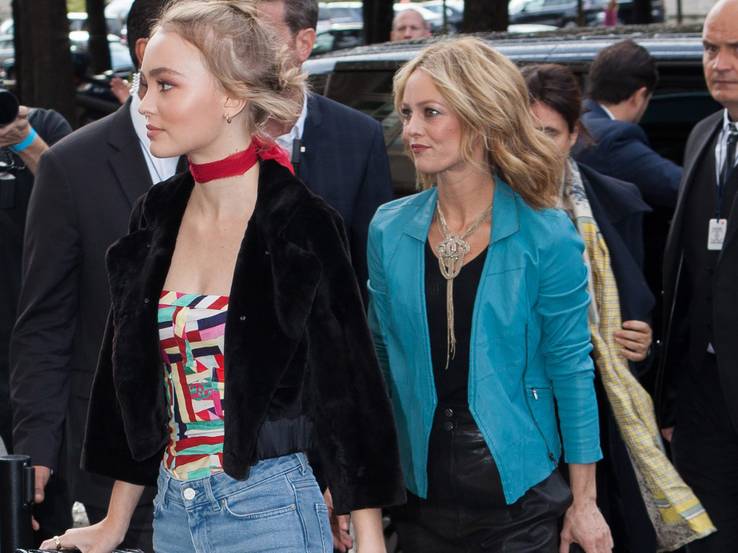 Lily Rose Depp has a credit on one of her mother's songs, and she was asked about this credit during an interview with Elle magazine in 2014. She revealed, "Well what happened was, Johnny [Depp] had written the chords of a song and I was looking for a melody. Our daughter was six years old, and Johnny kept playing the chords over and over, trying to find a tune. She heard the song so many times that she finally came up with the prettiest melody for the verses by herself. She made up her own words, too, for the first part. And when I heard it, I said, 'This is so pretty, can I use it?' So that's how the song came together."
It's a beautiful story, and one that proves creativity runs in the family, but if fans were wondering if they would see Lily-Rose on stage with her mother, the answer to that is 'no.' At the time of her interview, Paradis revealed that her daughter would probably not want to join her onstage, that, and she and Depp "never asked her to write a song, it's just something that sort of happened on its own, and it happened when she was so little. Now she's just like, 'Oh mom!'"
2

She Has A Longstanding Relationship With Karl Lagerfeld And Chanel
Vanessa Paradis's daughter has joined forces with Chanel, but long before her time, it was Paradis who featured in an iconic advert for the French Fashion House in 1992, when she starred in an ad for the fragrance Coco. Since then, she has maintained a good relationship with the creative director, Karl Lagerfeld, and the fashion house.
Paradis was asked about this relationship with the designer during a chat with Interview magazine, and she reflected upon it, saying, "We met a long time ago, but I've only really known him for a few years. Working with him on the things we do for Chanel is a collaboration, of course, but it's also just wonderful to be directed by him. Because the man is just a genius-a genius with a big sense of humor-which is so much fun to be around. He comes prepared to photo shoots, but he also has a big kid's spirit as well-because his spontaneity is incredible."
She is clearly a fan of Lagerfeld's mind because she also praised his imagination and how wonderful he is to work with. She continued, "I never thought I could speak like this about photo sessions, but when you're working with him, there is something deeper than just the image. It doesn't stop at the surface of, "Okay, we'll put makeup on, we'll put clothes on, and then take a pretty picture." It's deeper than that. The more you get to know Karl Lagerfeld, the more you love him."
1

She Gave Johnny Depp A Toaster As A Wedding Present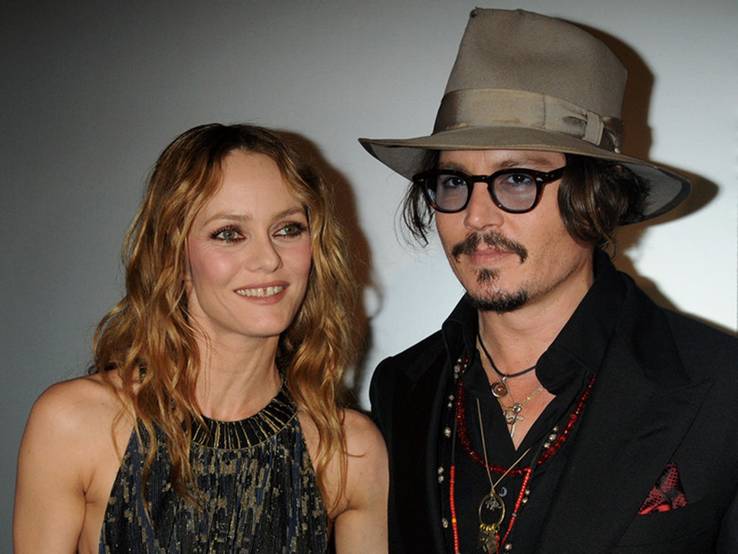 Vanessa Paradis makes a point of not speaking too much about her personal life in interviews and the media, but it has been reported that she and Johnny Depp ended their relationship amicably. Still, that doesn't mean that she would want to attend his wedding to Amber Heard, and according to Image, Daily Mail reported that she turned down the invite to the couple's wedding.
Heard and Depp first got married in a quiet ceremony in Los Angeles so that Depp's mother could attend, but later decided to have a more lavish celebration on Depp's private island, Little Hay's Pond Cay.
The interesting thing about this story is that despite Paradis apparently rejecting the invitation, she still wanted to send a wedding gift, and so she sent the happy couple a toaster. This may seem like an odd wedding present, and you would think both Depp and Heard have this basic kitchen appliance already, but if you think about this present, it's actually quite perfect because what are you meant to gift your ex and his new wife? If she had chosen something really expensive or romantic, it could have been a little inappropriate, so she played it safe.
References: popsugar.co.uk, ibtimes.co.uk, interviewmagazine.com, flare.com, elle.com, irishmirror.ie, dailymail.co.uk, people.com, zimbio.com, hellomagazine.com, usmagazine.com, huffingtonpost.com, redonline.co.uk 
Source: Read Full Article