From the very first time Miranda Lambert and Blake Shelton performed together singing the duet You're the Reason God Made Oklahoma at the CMT 100 Greatest Duets concert back in 2005, fans knew that there was something between the two singers. Even though Shelton was a married man at the time, sparks flew during the smouldering performance, and the public display of affection even seemed to catch them by surprise.
But, there was no denying the attraction between the two, and as soon as Shelton divorced his first wife in 2006, the Texas spitfire and quick-witted Oklahoman began their courtship. After a few years of dating, Shelton finally popped the question in May 2010 on his Oklahoma ranch, and Lambert enthusiastically accepted the proposal.
"Weddings are great and engagements are great, and diamonds are especially great," Lambert told People magazine just after saying "yes." "But I'm just excited to be married because I want to tell Blake I really can love him the rest of my life and be happy and make him happy."
A year later, the couple married in a rustic ceremony in Boerne, Texas, and Shelton sang a new song for his bride titled Let's Grow Old Together.
But as each of the singers saw their fame continue to grow, with Shelton becoming a TV star on The Voice and Lambert winning Grammys and the hearts of country and non-country music fans with her badass persona, tabloid headlines started to appear regularly signalling that there could be trouble in paradise.
Then in July 2015, the country superstars shocked the country music community by announcing their divorce on the same day the judge made the split final. They somehow managed to keep the separation and court documents a secret, and the wrote in a joint statement that they would be moving forward separately.
But still, after a passionate ten years together, the breakup seemed to come out of nowhere. And now, even though it has been three years since it all went down, and Shelton has moved on with Gwen Stefani, is it possible Lambert still hasn't gotten over her ex?
15

Undeniable Chemistry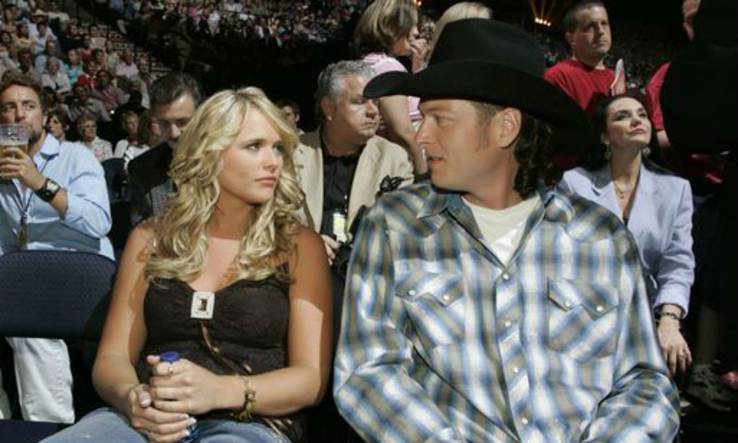 Shelton and Lambert had only met in passing before they shared the stage to sing the 1981 David Frizzell and Shelly West hit You're the Reason God Made Oklahoma on a CMT special, and Lambert was fully aware that Shelton was a married man. But, they couldn't keep their eyes off each other during the performance.
"I've never had that kind of experience with anybody," Shelton later told VH1's Behind the Music. "I was a married guy, you know? Looking back on that, I was falling in love with her, right there on stage."
Shelton eventually filed for divorce from his first wife, Kaynette Williams, and his blossoming romance with Lambert was the rumored catalyst. However, they both claim that they didn't start anything romantic until his marriage was legally over.
14

Makin' Plans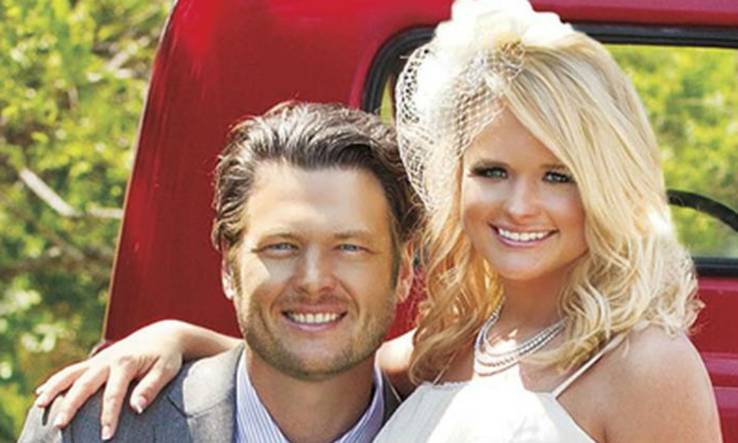 After more than five years of dating, Lambert walked down the aisle in May 2011 during their Texas wedding ceremony while Ashley Monroe sang Makin' Plans. Shelton wore his signature blue jeans and boots, and during the reception, Reba McEntire, Martina McBride, and Neal McCoy all made their way to the stage. They also served venison that the bride and groom had shot in a recent deer hunt.
The wedding came exactly one year after Shelton proposed to Lambert on his Oklahoma ranch while holding a ring in one hand and a Bacardi and Diet Sprite in the other.
The pair had a lot in common, including being avid hunters who were just as comfortable in a tree stand as they were on stage. And they were both homebodies who lived an impressively normal life – considering they were both country music superstars – with Lambert cooking dinner for Shelton while he took care of the ranch.
13

Creating An Empire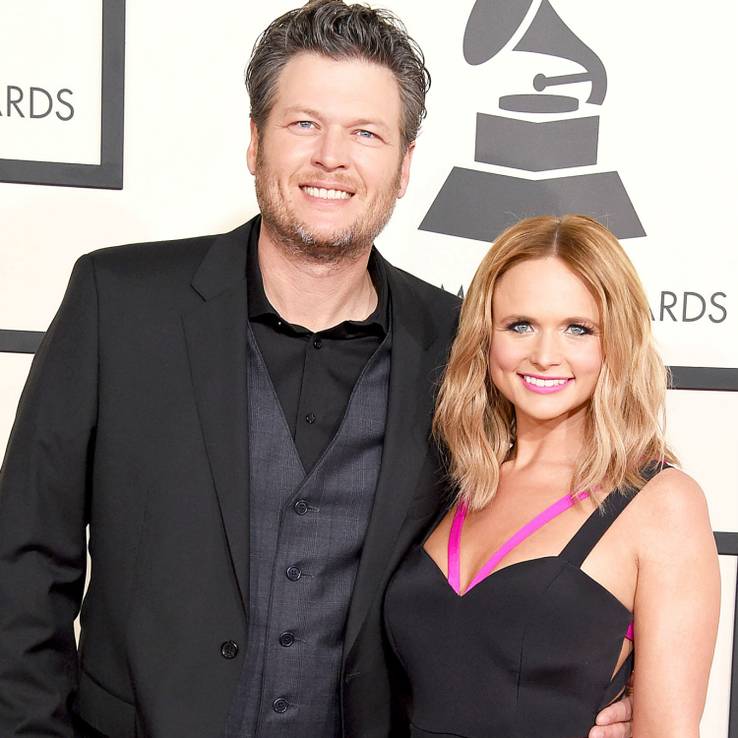 Shelton said that he watched Lambert grow from a 21-year-old girl who was trying to make it in the country music industry to an accomplished woman who is creating an empire. However, he did think that she took on too much.
"I don't see how anybody handles as much as she handles. Money doesn't mean much to Miranda. Accomplishing her goals does. You'll never see her in a sports car. If you saw the house we're living in, you'd laugh," said Shelton.
Lambert called Shelton her opposite, but also her perfect match. She said Shelton is the happiest person on the planet, while she's not all sunshine and roses. But, he pulls her out of her darkness. Lambert said that "literally everything is the best about being married."
12

Chart Toppers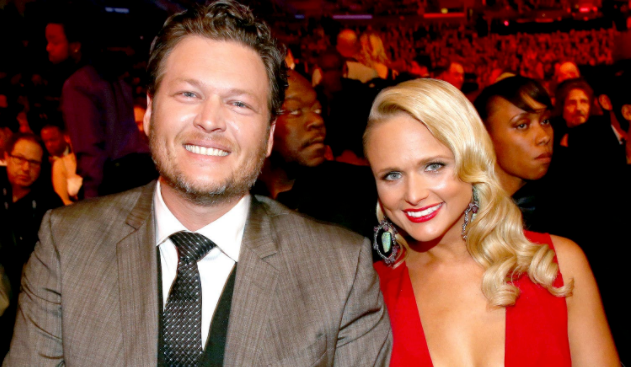 The summer after he married Lambert, Shelton released his fourth album Red River Blue and she made an appearance on the title track. The album produced four number one singles – Honey Bee, God Gave Me You, Drink On It, and Over.
Later that year, Lambert released Four the Record and ended up topping the charts herself with the single Over You, a power ballad she and Shelton wrote about his late brother who had died in a car accident. The track ended up winning Song of the Year at both the ACM's and CMA's.
A few months later, the couple performed together in front of the world as they sang America The Beautiful at Super Bowl XLVI. Instead of the traditional lip-syncing, Shelton and Lambert sang live and traded lines during the verses while harmonizing during the chorus.
11

On The Rocks
The breakup gossip started to swirl in 2013, but the couple wasn't having it, and they both denied any marital problems in various interviews. Backstage at the ACM awards, Lambert told reporters that "divorce was not an option." And, in response to the rumors, Shelton tweeted, "Maybe because the divorce rate is so high the tabloids have just decided to play the odds with me and Miranda. Morons."
Shelton said that the tabloids needed to come up with a new spin and go back to the pregnancy rumors because Lambert could get pregnant one day. Or, he said, go with a drunk in public story, because that could happen. But, as far as divorce was concerned, he said that was an outlandish idea.
10

Nothing To Hide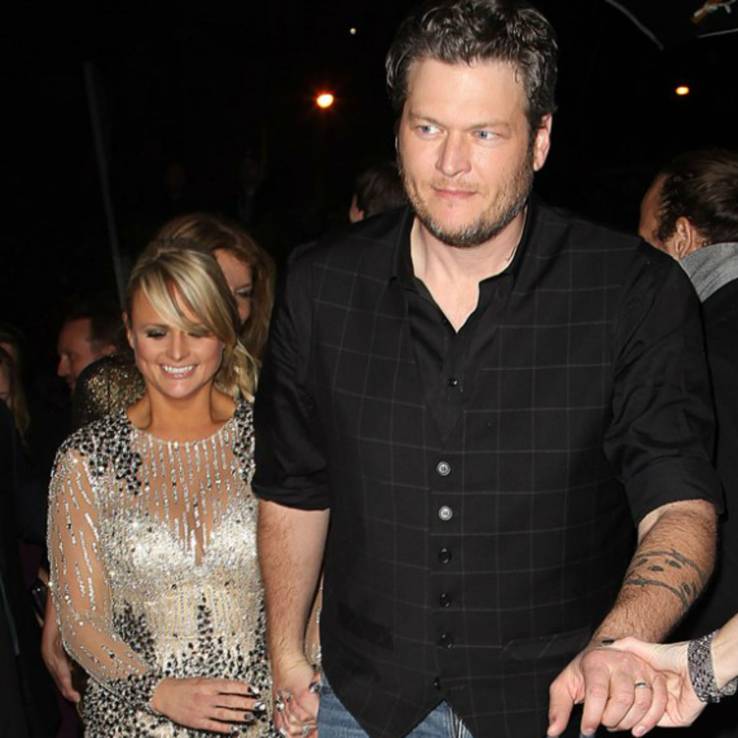 As the breakup rumors continued, Shelton revealed that he and his wife didn't keep secrets and had nothing to hide from each other. He said that he gives Lambert access to his phone and gives it to her, so she can go through it, and that's always been their policy.
As they continued to deny that there were any problems in their relationship, both Shelton and Lambert's careers had become so successful they were both at the top of the country music scene. In 2014, Shelton won his fifth consecutive award for Best Male Vocalist at the CMA's, and Lambert matched him by winning her fifth consecutive award for Best Female Vocalist.
Later, her fifth studio album Platinum won the Grammy for Best Country Album.
9

God Gave Me You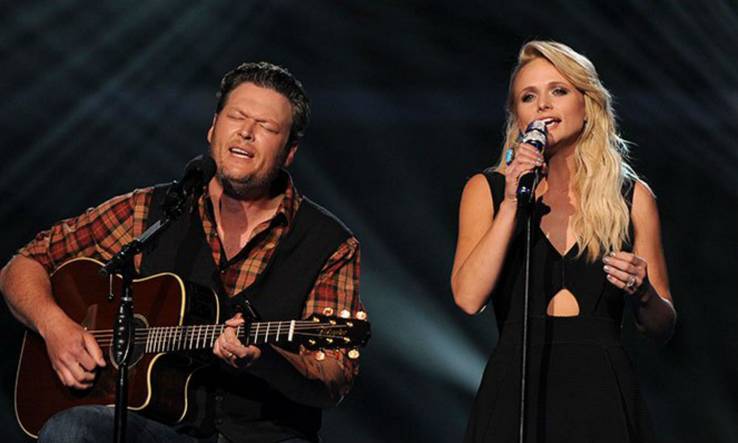 A few months before they announced their divorce, Shelton surprised his wife's fans when he joined Lambert on stage during a concert in Wichita, Kansas, where they shared a quick kiss and sang a duet of his hit song God Gave Me You.
During the final chorus of the song – which he dedicated to Lambert when he released it in 2011 –, Lambert started to cry. Little did fans know that things were coming to an end for the couple, because just four months later they announced their split. They had kept the separation and court documents hidden from the press and from fans, so chances are at the time of this concert, the couple knew things were over, they just hadn't let anyone know yet.
Featured Today
Nikki Bella 'Devastated' Over John Cena Breakup

20 Celebs We Want To Become Superheroes In The Next Phase Of The MCU

Abby Lee Miller In Tears As She Leaves Halfway House

8

Moving On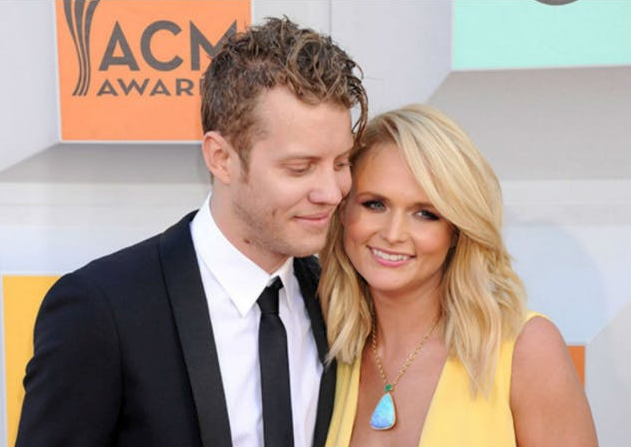 Just a few months after the divorce, Lambert started dating singer Anderson East, but the stories of her breakup continued to follow her. Throughout their marriage, cheating rumors constantly surrounded Lambert and Shelton, even though they both denied the allegations.
Shelton was the one who filed the divorce papers, and sources revealed that it was because he found out that Lambert was unfaithful, but there has never been any proof to back up those claims.
"She's doing the best she can and taking it day by day. The finalization of their divorce has left Lambert "sad and trying to process everything," said Lambert's reps.
By December 2015, she was moving on with East, but it was hard to believe she had completely moved on from her marriage.
7

Rebound Romance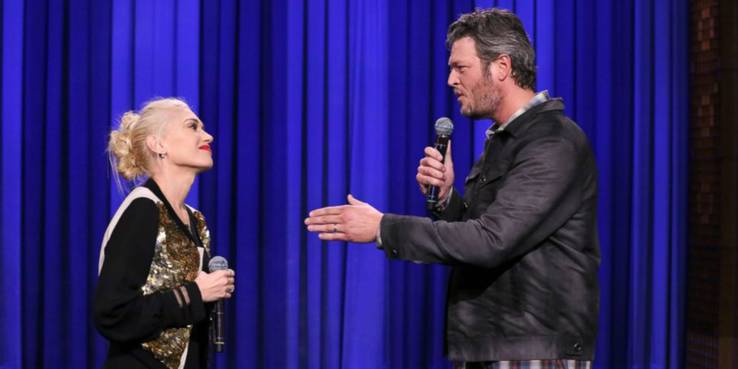 At the same time Shelton was going through his divorce with Lambert, his fellow The Voice coach Gwen Stefani was also going through a divorce from her husband of more than 13 years, Gavin Rossdale. Life was difficult for Stefani, and she was lost. But when she and Shelton discovered that they were going through the same thing at the same time, things started to click between them.
Just three months after their divorces were final, Shelton and Stefani made their relationship official. And, the new couple recorded a song together – Go Ahead and Break My Heart – that ended up hitting number one on the country charts.
"It's crazy the support and love I've felt . . . It went from horrible to, like, hopeful and, like, 'Wow, God, you just don't know what's gonna happen next,'" said Stefani.
6

Musical Heartache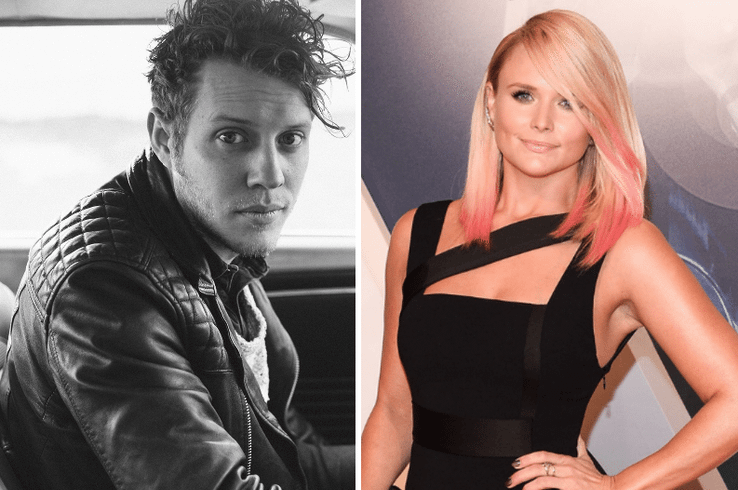 While she continued her relationship with East, Lambert worked on her new album The Weight of These Wings, and she filled it with songs about her breakup from Shelton. Songs like Tin Man, Things That Break, Well-Rested, Six Degrees of Separation, and Runnin' Just In Case all seemed to allude to her divorce and the heartache she was going through because of it.
The album that featured soothing ballads and true country tunes ended up being a huge success and went double platinum.
"It's a double record, and it's very much a story of my last couple of years and all the things you go through in life," she said.
There was also a song that East inspired after the couple had a little argument. Lambert says that Pushin' Time was the result of her asking her new boyfriend "Are you going to break up with me?" His answer: "Not for another 60 years."
5

Chapter Closed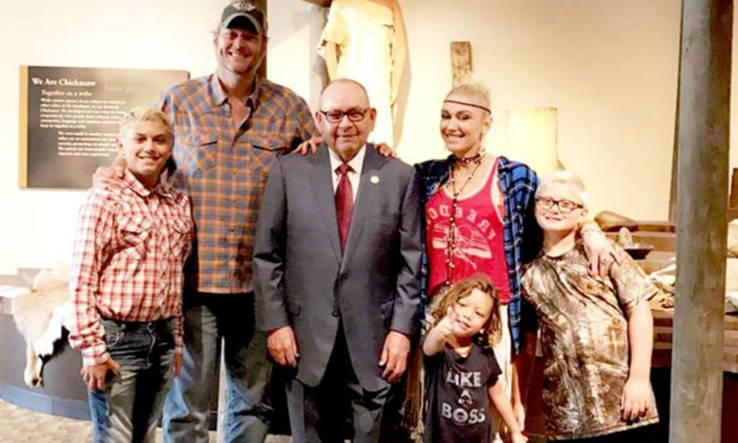 Both Shelton and Lambert had their own ways of getting over their divorce, but it seemed like Shelton moved on much quicker – even though they both a started new relationship just months after their breakup. Blake Shelton and Stefani started bringing her three boys, Kingston, Zuma, and Apollo to his Oklahoma ranch, and they fell in love with country life. And for Shelton, he started to enjoy the new chapter of his life where he got to be a father figure for the first time.
Stefani and her boys may love life in Oklahoma, but in a candid post-divorce interview with Billboard, Lambert said she felt stifled by being with Shelton in the small Oklahoma town.
When the interview dropped, Shelton wasn't thrilled because it was two years after the divorce and he wanted Lambert to get over it and move on. He put all of his divorce emotions into his record If I'm Honest and he is focusing on Stefani.
4

No More Mystery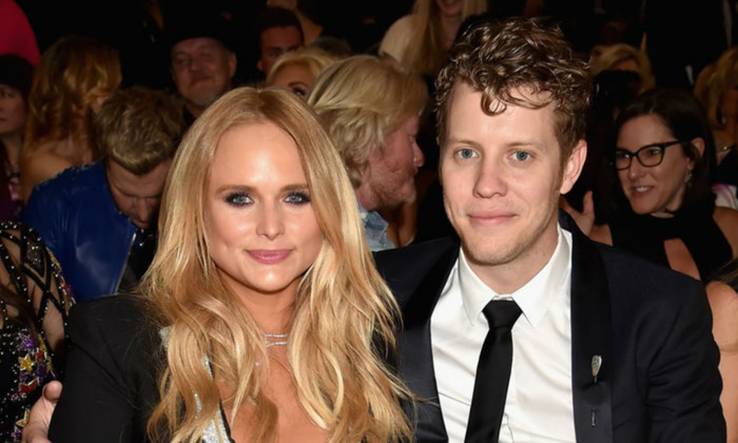 Lambert didn't talk at all when Shelton released If I'm Honest because she says she had nothing to say about the record. Instead, she says that she put everything about the split on her latest album.
"If you want to hear my side of the story or my opinion of what happened, it's all on there. There's no mystery anymore — take from it what you will."
And, to prove that she has moved on from the divorce, during a recent concert she changed a lyric in her song Little Red Wagon that seemingly threw shade at Shelton. Instead of singing "I live in Oklahoma," Lambert said, "I got the hell out of Oklahoma," an obvious reference to her ex.
Then, during another show, she told the crowd before singing the song Ugly Lights, that she got divorced, so she is "drinking a little extra."
3

Tabloid Fixtures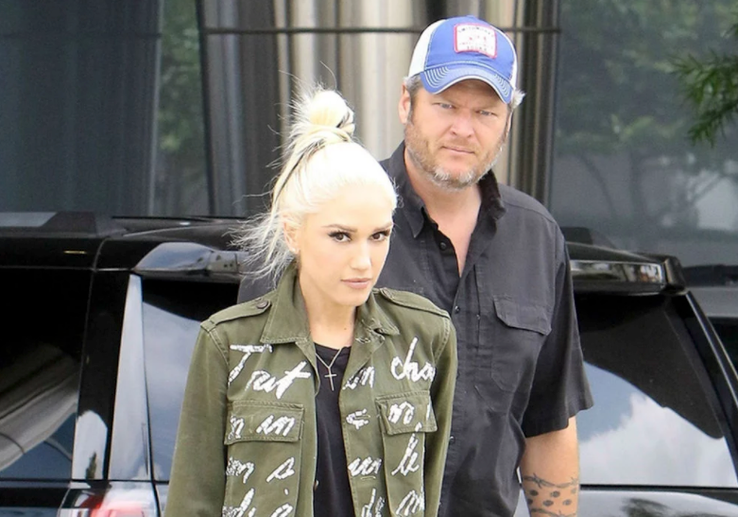 When his four-year marriage with Lambert fell apart and he started dating Stefani, Shelton turned into a tabloid fixture. During his entire marriage, cheating and baby rumors constantly followed him and Lambert. Now, the baby rumors continue with Stefani, as well as stories of a possible walk down the aisle.
But, the couple seems to take it all in stride, and are simply happy that they found happiness on The Voice set. And, it all started because he told her that his life had completely changed because of his divorce, and he found out she was going through the same thing.
"If you had told me that that's who I'm gonna end up with, I would have thought you were crazy," Shelton says. "But she became my closest ally."
2

Playful Jabs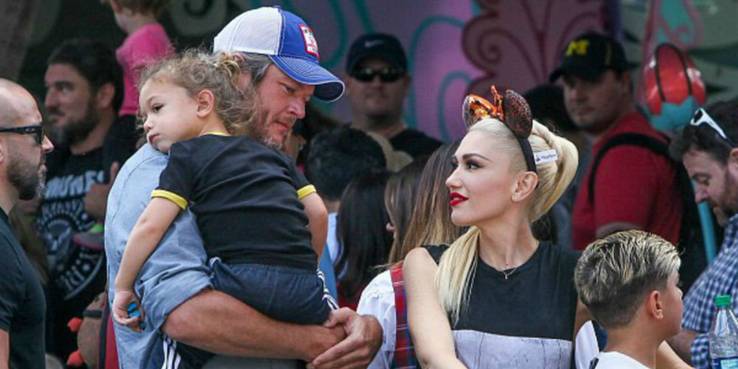 Fellow country superstar Luke Bryan recently joked that Shelton shouldn't waste any time when it comes to marrying Stefani, and he would be honored to officiate the ceremony if the couple didn't mind a few playful digs.
"If Blake were smart, he would marry her before she goes to an optometrist," Bryan said. "Every time I meet Gwen, she's holding her phone way out here to read. I'm like, 'That's it, she can't see!'"
However, Stefani's vision is just fine, considering Shelton is a really good-looking guy himeself. She says he is perfect for the title because in addition to his good looks he is very funny, and a good sense of humor is hot – and for her, that is the number one thing.
1

Crossing Paths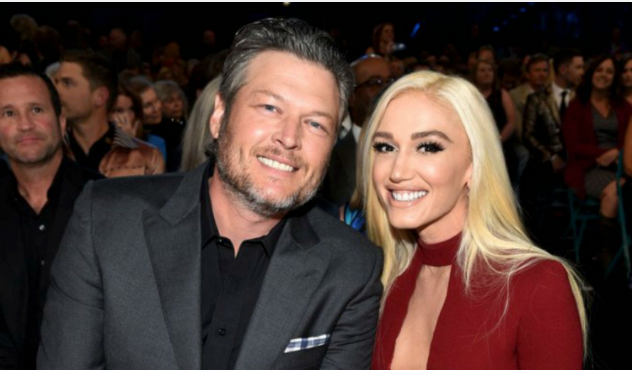 At the most recent ACM awards, Shelton and Lambert finally crossed paths in public for the first time since their split, and Stefani was there by his side. However, Lambert was flying solo since she and East just called it quits last month.
While accepting the award for Song of the Year for Tin Man, Lambert thanked fans for sharing her broken heart with her, and she did all of this while Shelton and Stefani were sitting in the front row directly in her line of sight.
Later, when Lambert accepted the award for Female Vocalist of the Year, the couple seemed to be missing from the audience. However, when Shelton took the stage to perform his single I Lived It, Stefani was front and center and she sang along to every word.
References: foxnews.com, usmagazine.com, axs.com, nickiswift.com, rollingstone.com, marieclaire.com, pagesix.com, hollywoodlife.com, refinery29.com, people.com
Source: Read Full Article