Coachella is back for another year and who doesn't love a good festival. It's outdoors in the sun, you get to hang with your friends, party, and see some amazing bands. Celebrities love festivals just as much as the rest of us do. Some of the celebrities are performing while others just want to chill and be seen. The performances are awesome and the parties are legendary.
This year's Coachella brought in a lot of famous faces just like it always does. Justin Bieber made an appearance as did Rihanna. Leonardo DiCaprio even came to hang in a hoodie with his model girlfriend. Both Beyonce and Eminem had a hell of a performance and there were even some surprises going on. All and all it was a great event and one that many people wish they would have gone to.
There were friendly faces and definitely some interesting clothing choices at the festival. Sometimes, people take Coachella a little too far. Everyone was there to have a good time, but despite their best efforts, some things got a little out of hand at the parties. When you are surrounded by thousands of people and there is partying involved, sometimes bad choices are made. There were a few interesting occurrences at this year's Coachella and we have it all here for you. Check out these 15 things that happened to these celebs at Coachella.
16

Leonardo DiCaprio Made An Appearance With Clinging Girlfriend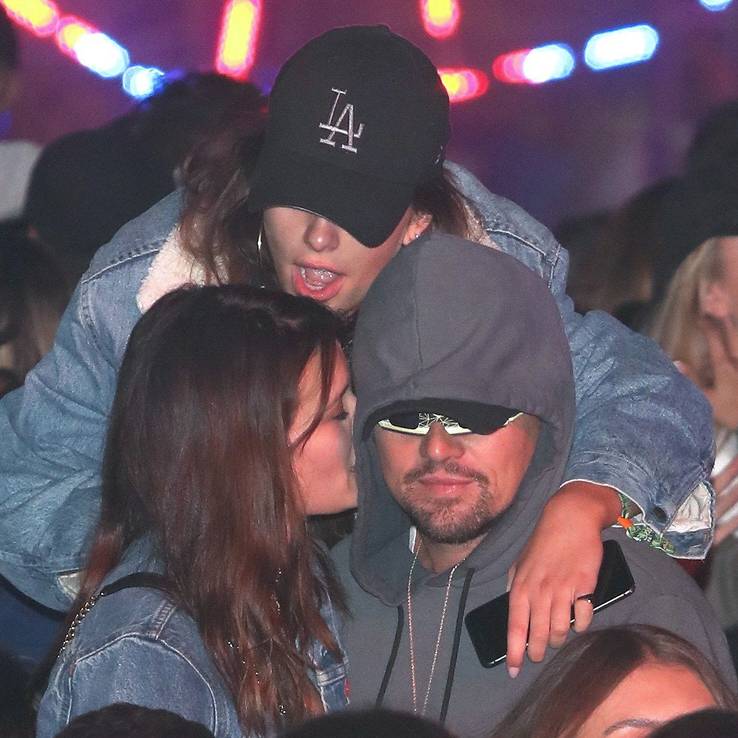 Leonardo DiCaprio is rarely without a beautiful supermodel on his arm and we were surprised to see him make an appearance at Coachella this year because he's so low-key. All things must be good between him and his ex-fling Rihanna because he spent his time at her RiRi's FentyxPuma Collection party on Saturday. The two were hot and heavy after a Playboy Mansion party in 2015 but it never really went anywhere. It was RiRi's party where we saw his new girlfriend Camila Morrone clinging to him like he was a life preserver. We can't blame her, he is one of the most handsome men in Hollywood and he's hard to lock down. The two have allegedly been together since December. Leo and Rihanna talked, but it was brief and polite.
15

Coachella Didn't Live Stream Eminem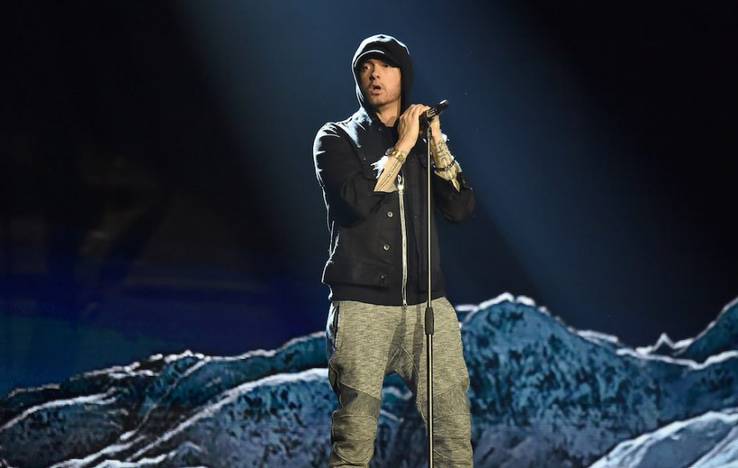 Eminem was one of the performers at the event, so it boggled the minds of fans that he wasn't streaming live. Coachella put together a live stream for YouTube for the 2018 event. It was an opportunity to allow fans to hear the performances if they were unable to attend the event. They streamed Friday and Saturday's headlining acts, so everyone expected them to do the same for Sunday's events. Fans of Eminem noticed that his name was not on the live stream schedule for Sunday. One online commenter stated, "I know Eminem Coachella performance gonna be on fire. Why would he not live stream it?" Fans were not impressed by him not being on the schedule and we have to wonder why that was. He was a headlining act so, why not have him on the live stream?
14

Kylie Jenner Proved She Was The "Cool Mom"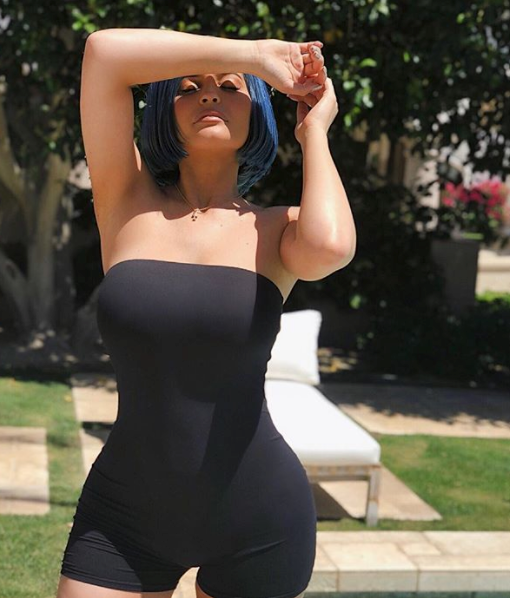 Kylie Jenner called herself a "cool mom" just hours before she made her way to Coachella. She proved that she wasn't going to give up the party lifestyle just because she was a mom now. She went with her man and baby daddy, Travis Scott and spent Friday night partying. It was also around the time that her sister Khloe was giving birth to her first child. She sported bright pink hair to the event but kept herself pretty low-key all night. It seemed that she was more than happy to hang beside her boyfriend all night long. She hung out with Kendall all night and though the party was meant to celebrate the Kourt X Kylie makeup collection, she was nowhere to be seen.
13

A Romance Rekindles Between Bella Hadid and The Weeknd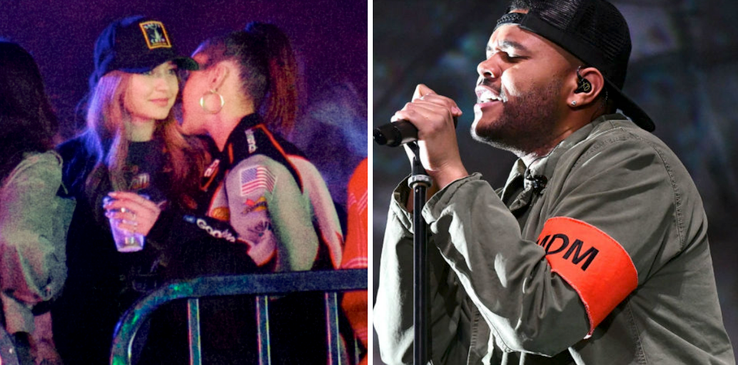 One scandalous occurrence over the weekend involved two exes possibly getting back together. Bella Hadid and The Weeknd were both seen at Coachella this year, and plenty of people saw them "kissing all night" during at a Coachella afterparty. The two broke up in 2016, but at Coachella, they were on PDA overload. A source told E! News,
"They spent the whole night together and left together. Bella looked really happy. They were definitely super affectionate, cuddling each other while hanging out with their friends."
Another witness told People that "The Weeknd and Bella were sitting on each other's laps and all over each other all night long. They definitely looked like they were fully back together." It's possible now that Selena Gomez is out of the picture that these two might rekindle their relationship.
12

Beyonce Only Wants Perfect Coachella Pictures Posted
We know that Beyonce is very particular when it comes to the way she looks in pictures. There have been enough bad photos of the star that she has tried to rip from the Internet. She performed at this year's Coachella and looked amazing, but she's not taking any chances.
According to Page Six, they learned that Beyonce sent out an email to all the media outlets stating that they do not post pictures that fans have sent in from her performance.
She asked that they only stick to shots of her performance that were already approved. It's interesting that Beyonce believes that she controls the media and what they are allowed to post. We're sure she doesn't want the same thing to happen as what happened at the 2013 Super Bowl halftime show.
11

Jay-Z Was In Beyonce's Shadow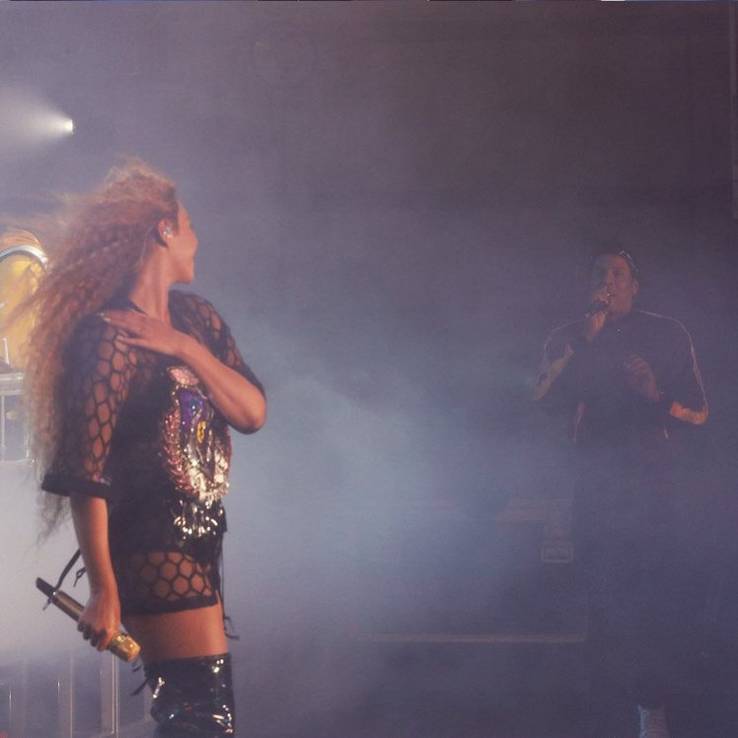 Beyonce was the star of Coachella this year and she allowed her husband to have 12 seconds of her time. Beyonce spent most of her time singing from her Lemonade album which just so happened to be about her struggles with her husband, so no wonder she didn't give him much time. It was how she put the rapper in his place, she really proved she was Queen Bee at Coachella. Her fans weren't as excited to see Jay-Z on the stage as she was and they made their feelings known. "#Beyonce just dragged Jay-Z the entire concert for betraying her and then says 'give it up for him.' Naw, girl we good. #Beychella." Even though the rapper was only on stage for mere seconds, it sounded like he was having an asthma attack. She should have just left him at home.
10

Victoria's Secret Angels Were Out In Full Force
It was come one come all when it came to the Victoria's Secret Angels at Coachella. They were all over the festival looking as perfect as ever. The Angels included Taylor Hill, Romee Strijd, Alessandra Ambrosio, Sara Sampaio, Jasmine Tookes, and Elsa Hosk. They probably had the best looks at the event, sporting inspired ensembles that were too steamy for a festival. These girls didn't worry about flower crowns or bohemian outfits, they were sporting full maxi skirts, body jewelry, and fringe. Hosk stated that she couldn't wait to see Beyonce. "I'm not crazy about the crowds, but I'm dying to see Eminem and, of course, Beyoncé!" While Sampaio couldn't wait to get her eyes on Eminem. "Eminem. He is the only reason I'm going this year. I'm a huge fan."
Featured Today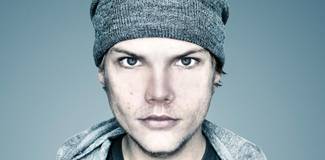 Avicii: DJ & Producer Dead At 28 Years Old

20 Celebs We Want To Become Superheroes In The Next Phase Of The MCU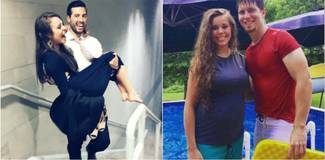 15 Photos Of Jinger Duggar Being The Ultimate Rebel Duggar

9

Yodeling Kid Stole The Show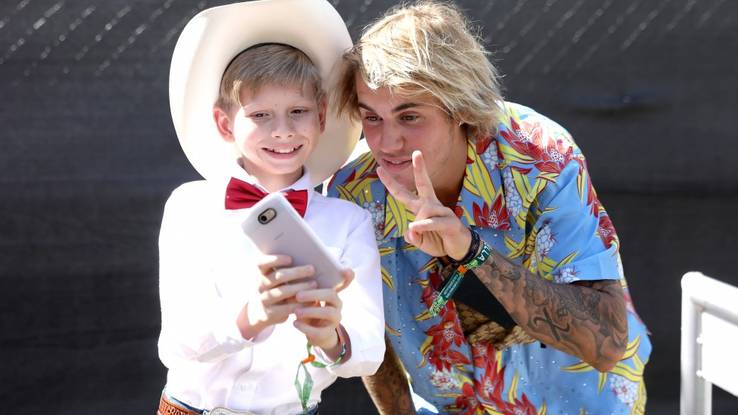 The Yodeling Walmart Kid was invited to perform at Coachella and Justin Bieber is a huge fan. The kid rose to fame recently because of his performance at a Walmart in Harrisburg, Illinois. "I just saw Walmart Yodel Boy perform at Coachella, my life is never going to be the same," one person tweeted alongside a photo of Ramsey. Justin Bieber was front and center and couldn't help but dance while Ramsey performed on stage. It just goes to show you what a good heart Bieber has. The cute kid posted this on social media,
"Can't wait to see California again! Hope y'all are ready cause we're bringing the country to @coachella."
Seriously how cute is this photo? Everyone loves this kid and he's so adorable. He had the opportunity to meet fans and take some selfies with them as well.
8

Beyonce Brought Destiny's Child Back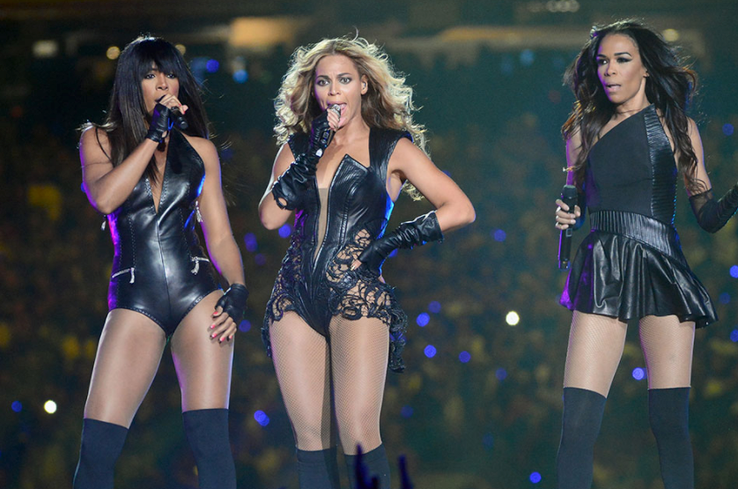 It seems as if Beyonce has her priorities straight these days and she's being as fierce as ever. She already put her husband in his place at Coachella and she also wanted to give a shout out there to the place where it all started and that was with Destiny's Child. Beyonce brought her girls back for an amazing reunion at Coachella. The girls performed together for three songs and it was an amazing thing for fans to see. Michelle Williams and Kelly Rowland accompanied Beyonce and gave a hell of a performance. The trio always said that they weren't going to do a reunion, so they tricked us all. They performed "Soldier," "Say My Name," and "Lose My Breath." It was certainly a cool move on Beyonce's part.
7

The Weeknd Has A New Friend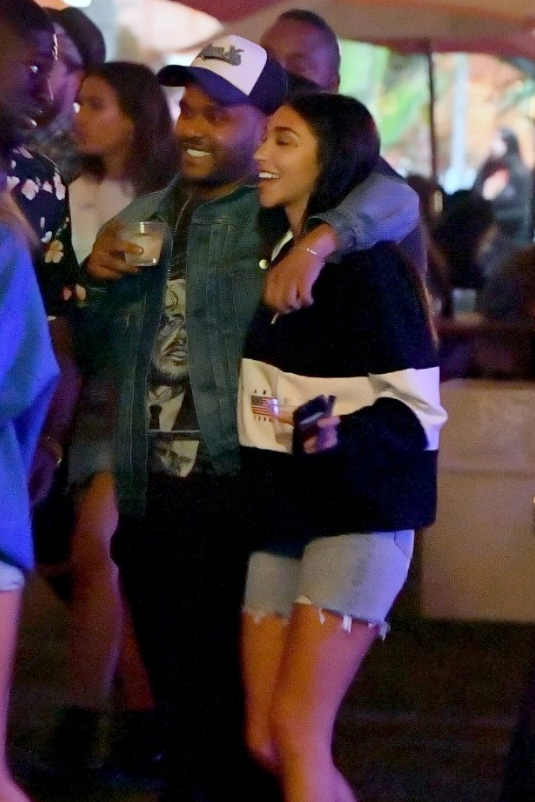 Photos show that a day after he was  kissing Bella Hadid, The Weeknd was snapped hanging out with one of Justin Bieber's ex-girlfriends Chantal Jeffries. They were spotted on Saturday walking through the festival arm-in-arm. The problem is, if we've seen this pic, then so has Bella. So here's hoping they have an adult conversation together and talk about what they want out of their relationship before someone gets hurt again. An insider told E!, "Bella never really lost feeling for Abel and had hope they would eventually get back together." But after listening to his latest album, he might still be damaged from his relationship with Selena.
6

There Were Plenty Of Female Performers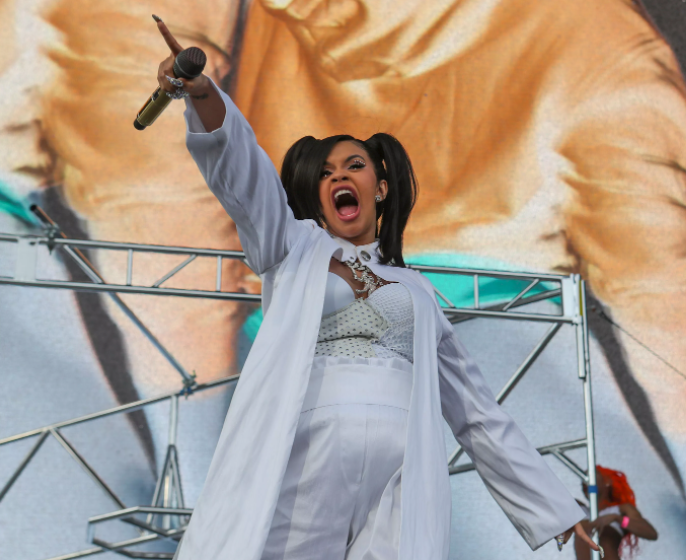 The women of hip-hop and R&B were certainly on-site at Coachella. We haven't seen this many female performers at a festival and it may be an indication of the tides turning. Women have never been more vocal in history then they have been this past year and it's a beautiful thing to see. One online commenter posted, "Happy for so many artists on that Coachella lineup especially the woman in Hip Hop & R&B man. Cardi B, Princess Nokia, Dej Loaf, Kamaiyah, Noname, Jorja Smith, Alina Baraz. Woman are leading the charge I don't wanna hear now that there isn't other woman in Hip Hop #COACHELLA2018." It was definitely a nice thing to see, so many female performers all at one event.
5

Beyonce Made History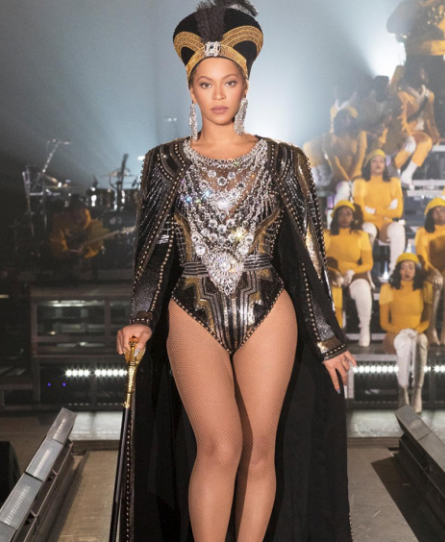 Beyonce had an amazing performance at Coachella and she made sure to remind everyone that she was the first-ever black woman to headline at Coachella. It just goes to show how the tides are turning. As we said before, more women are getting attention than ever. She was also the second woman to headline at the event in a decade after Gaga, and that's huge. "I was supposed to perform at Coachella before, but I got pregnant," she said.
"So, I had time to dream and dream and dream of this with two beautiful souls in my belly. And this was everything I dreamed it would be."
She's definitely an inspiration for women all over the world.
4

Justin Bieber Shows Off His New Girl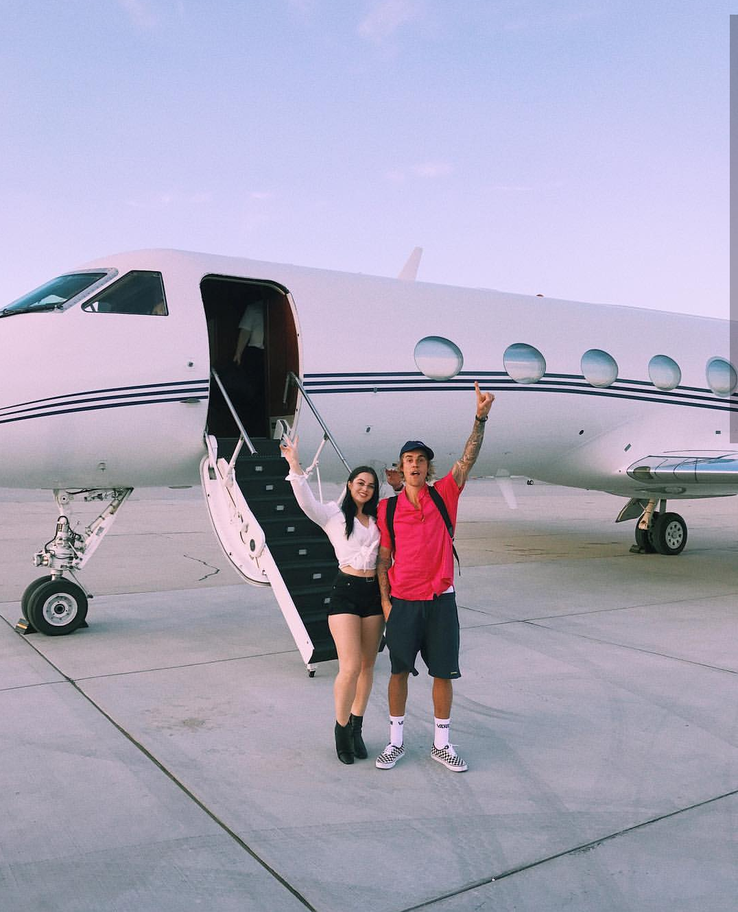 We think it's probably safe to say that Justin Bieber and Selena Gomez are officially over, again. Bieber and Gomez were seen together at church just a few days ago, but apparently, that didn't mean anything because he took a new girl to Coachella. The girl goes by the name of Cherissa Kittmer on Instagram and she claims she's an "island hopper." She posted this picture of her and Justin Bieber getting off a private jet and heading to Coachella. There did not appear to be anyone else in the entourage, so we find it hard to believe that they're just two friends heading to an event together. There always seems to be a new girl in Bieber's life, so only time will tell if this mystery girl is going to be around for very long.
3

Shania Twain And Nicki Minaj Hang Together At Coachella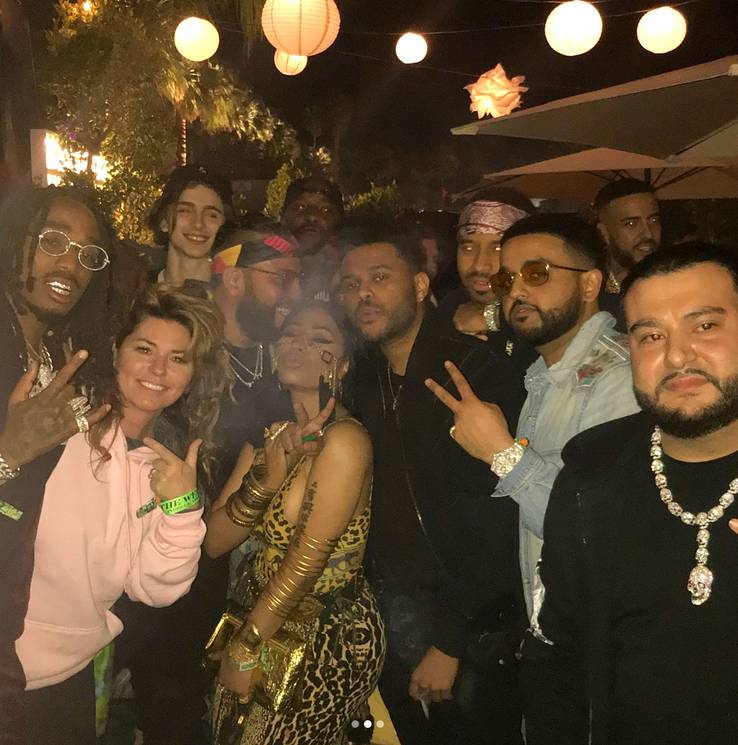 You would think it would be the two most unlikely people to party together, but Shania Twain and Nicki Minaj really hit it off at a party during Coachella. They aren't in the same age group or even the same genre of music, plus let's not forget that Minaj can be quite the diva. But none of that changed the fact that these two partied it up like it was 1999. Minaj shared this picture on Instagram and it looks like everyone was having a blast together. Twain is a legend in country music and she obviously made an impression on Minaj because the diva gushed about Twain all night long. "@shaniatwain is so dope in real life," Minaj wrote in the post's caption, praising Twain. Twain has always been a fan of Minaj's and we saw that when she said, "You know who I really love is Nicki Minaj," Twain told Fuse in August. "I love her. She's just so raw and vicious and amazing."
2

Bella Thorne Shows Off Her Outrageous Outfits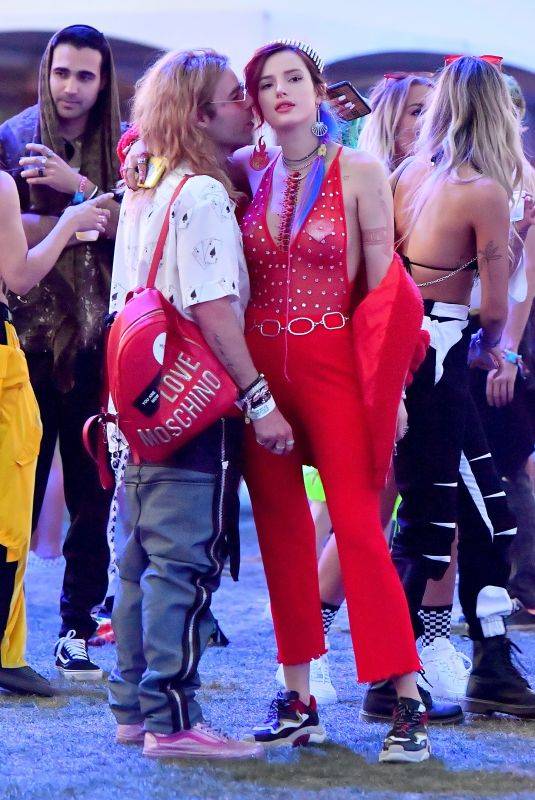 Bella Thorne did not disappoint when she attended Coachella this year. We knew she wouldn't just wear ripped shorts and a tank top — she has to go all out. This bright red ensemble is just one of many of the outfits she sported as she enjoyed the festivities and even it was a little see-through. She flaunted many see-through outfits which is pretty much her signature style these days. We thought we would spare you that scene, however, and just show you the bizarre. She went to the event with her sister Dani Thorne and her new boyfriend, Mod Sun. Her boyfriend is by her side in this photo and the two make an interesting pair. She had made a post on Instagram to her fans asking what ensemble she should wear to Coachella and one included a bright yellow pair of high boots.
1

Justin Bieber Becomes A Hero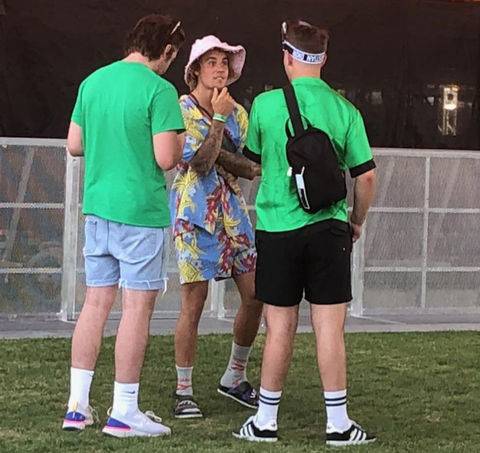 When you hear that Justin Bieber punched somebody out at Coachella you may think, "here we go again, the bad behavior has returned." But this time, it appears as if Bieber was the hero of Coachella. He came to the rescue of a girl who was being hurt. During a party, a man who was allegedly on something started going "ballistic" and began choking a woman. Bieber yelled at him to let her go and then proceeded to "hit the man in the face and pushed him against the wall, allowing the woman to break free." The man left the party and it was reported that he also chased after an SUV that he believed Bieber was in at the time. The man was eventually caught.
References: harpersbazaar.com, people.com, au.tv.yahoo.com, metro.co.uk
Source: Read Full Article