It has been a dream for so many people to get a chance to really shine and create a name for themselves in the world of acting or performing arts. On one hand, we have the American acting industry, which seems to be the pinnacle of entertainment, yet, a lot of people seem to forget those in the continent of Europe (or outside Europe post-Brexit).
Britain seems to have a thriving acting industry of its own, which is, in some ways, quite a lot better than its American counterpart. There is no doubt about the fact that the British film industry has created some of the most well-known names in the world of entertainment, take Daniel Craig for example, who has been James Bond for such a long time now. This is not to say that the Americans don't know what they're doing or anything, however, there are quite a few actors on the American side who could definitely make do with some acting lessons. This also applies to celebrities other than actors, since anyone who is famous needs to know how to maintain a presence when on TV. So, we did some digging and found out 19 American celebrities who are in need of some acting lessons from the Brits.
19

Stacey Dash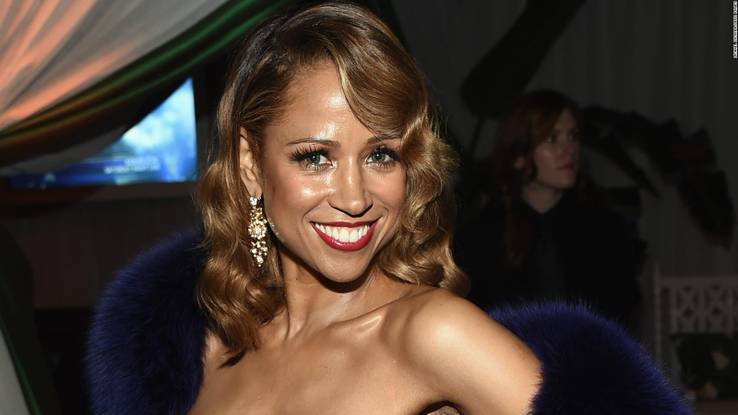 Stacey Lauretta Dash is an American actress, Republican political candidate, and a former talk show host. She is most well-known for co-starring in the film, Clueless, in 1995 and has also appeared in a number of films afterward, including Renaissance Man, Moving, and Mo' Monkey. She had been doing extremely well until she decided to leave the famous show, Single Ladies. She did not give an exact reason as to why she was leaving which made the viewers even more curious. Had she taken some acting lessons from the Brits or at least knew how to keep up with the game during acting, she would not have left the group just like that.
18

Michael Jai White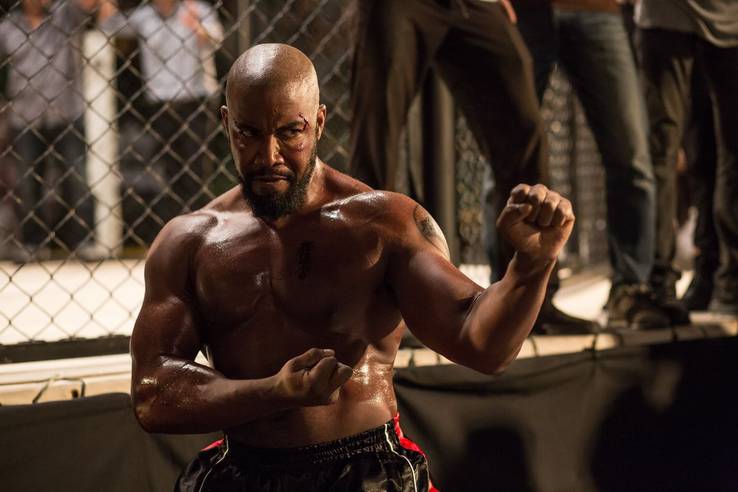 Michael Jai White is a martial artist and an American actor who has appeared in many television series and numerous films. He was the first black person to play the role as a major comic book character in the movie, Spawn, having starred as Al Simmons, the protagonist of the film. But it seems like he is a little inflexible and stiff in front of the cameras. Also, his emotions sometimes seem as though they are without his consent and are forced. But now that he has an orderly gig with For Better or Worse, hopefully, he will be able to polish his rough edges and will improve in his upcoming films and television series because, let's be honest, no one really wants White to lose when compared to British actors such as Daniel Craig.
17

Kim Kardashian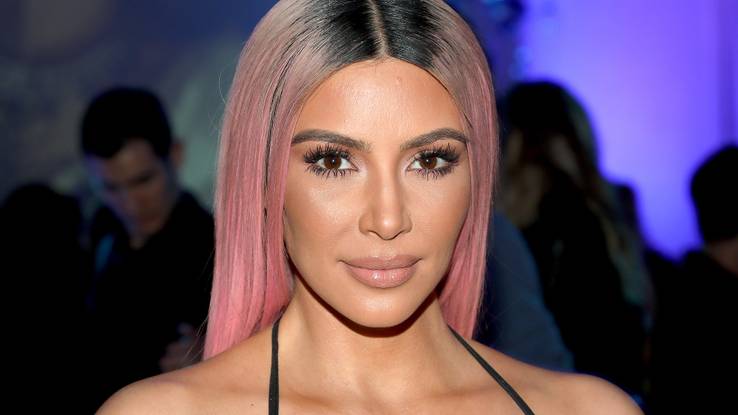 Kimberly Kardashian West is one famous American reality television personality. She gained all the attention from the media by being a stylist and a friend of Paris Hilton. When she knew she needed help, she hired the academy award winner and three-time Oscar nominee, Nicole Kidman's, acting coach. She did this so that she could give her best in Tyler Perry's Lifetime show Drop Dead Diva. Kim has grown to be a very famous and influential social media and online personality but still lies in the list of those who need some acting lessons before they step any further in the industry. Even watching her show, it is painfully obvious that she and her sisters are in need of some good acting lessons.
16

Paris Whitney Hilton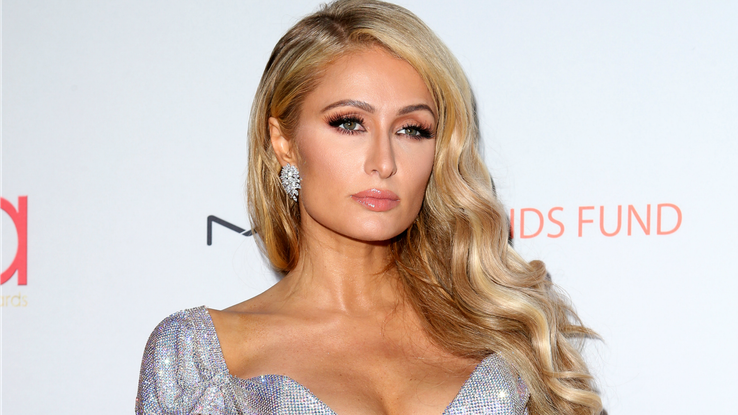 There is a never-ending list of how many titles and positions she holds. Paris Whitney Hilton is a singer, DJ, American businesswoman, television and media personality, and socialite. Another thing for which she is famous is that she is the great-granddaughter of the one and only founder of Hilton Hotels, Conrad Hilton. She has been in the news for a long time now, however, it is usually more for negative things than positive but she enjoys the attention that she gets nevertheless. As of recent times, she has been playing a role in the American romantic comedy, The Hottie and the Nottie, but it is quite clear that acting isn't one of her strong suits and with all the money that she has, she would be better off taking some acting classes.
15

David Caruso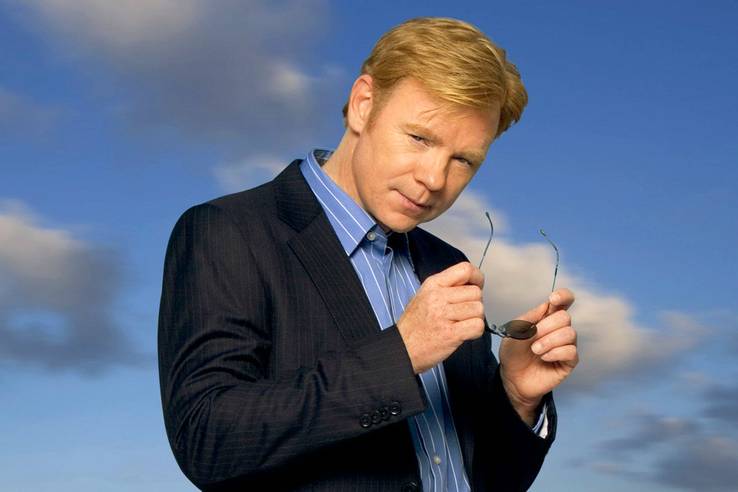 David Caruso, the man, the myth, and the legend. More than acting, he has been responsible for creating perhaps one of the most famous memes on the internet with his classic putting on the sunglasses move in CSI: Miami. As a result of the CSI series, he was a hugely popular item but that doesn't mean that he is the best actor out there. The way that he shows up on-screen is not at all captivating. He has a pale skin and a deep somber sound to his voice. Even when he decided to abandon ship while working on the cop series, no one was actually sad to see him leave. Caruso, when compared to some other British television actors, could take some tips from those guys on how to captivate an audience.
14

Madonna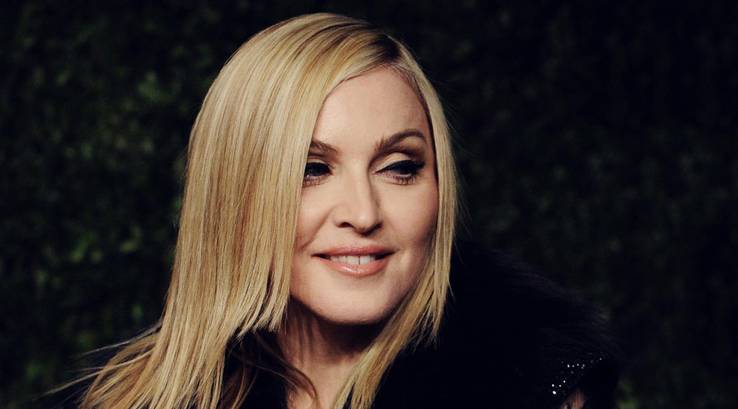 Madonna had been a very hyper-ambitious and remarkable "Material Girl" who never stopped reinventing herself, more specifically, at the peak of her career. There is no doubt that she has sold over three hundred million CDs and records to her huge fan following but with the passage of time, her acting skills made her appear in the list of those who needed some teaching classes on how to act when appearing on screen. She, later on, decided to change her path, as she began her directing career after realizing that her acting days were over. If we look at the other side of the fence, the Brits do have a fair share of some of the very talented and quality actors, many of whom are also involved in directing and production.
13

Steven Seagal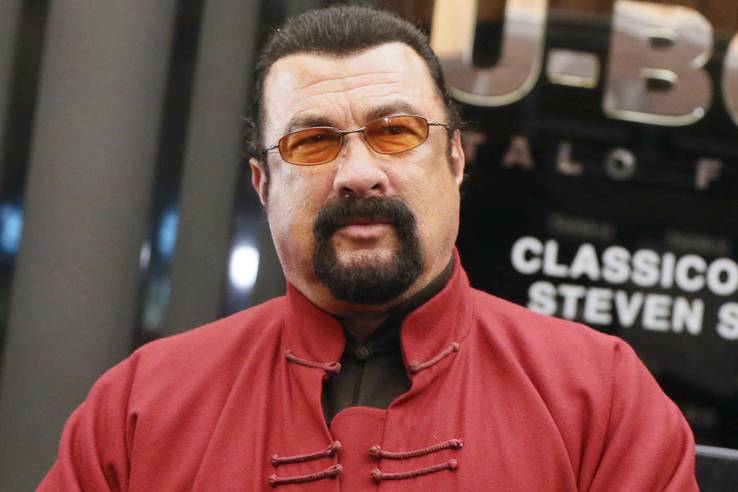 Steven Frederic Seagal is a film producer, screenwriter, martial artist, and actor. He has starred in some of the most known movies out there, but that doesn't mean that his acting has aged in a graceful manner at all. This is also quite evident from the numerous comments that people have made about his acting style, which makes us believe that he could've seriously used some acting lessons back then. While performing in front of the screen, it is expected that the person performs according to the desired role and chooses different styles, however, all of the movies that Seagal did so far are the same and we don't find much difference in his roles. On the other hand, the Brits are quite catchy and entertaining when it comes to performing a specific role.
Featured Today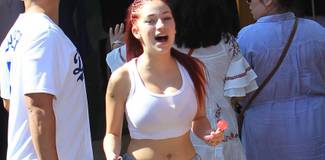 Cash Me Outside Girl Brawls With 9 Year Old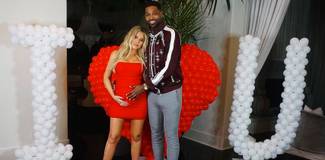 Khloe Kardashian Gives Birth To Baby Girl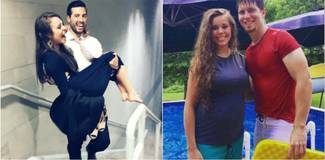 15 Photos Of Jinger Duggar Being The Ultimate Rebel Duggar

12

Adam Sandler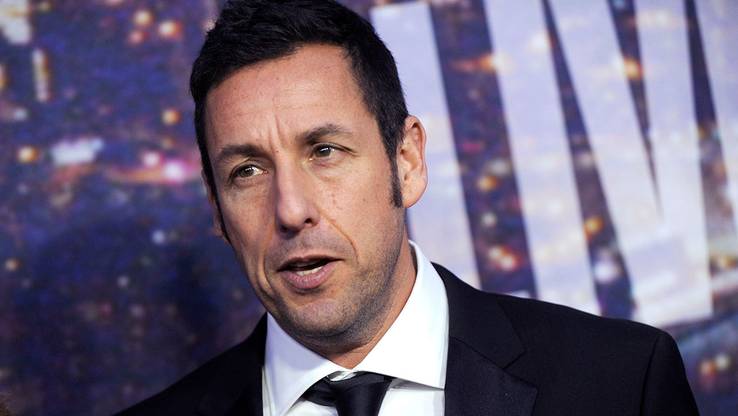 Adam Richard Sandler is not only a film producer and a screenwriter, he is also an actor and a comedian. However, only these tags are not enough when the person is unable to pull off the role he is given to perform. As reported by viewers, his films are mostly unpleasant and usually rely on the same formula, even though this is not how actors should perform in the movies. We're pretty sure that there are a lot of Adam Sandler fans out there and we've enjoyed his movies on certain occasions as well, more specifically, when there is nothing else to watch which goes on to say a lot about the movies that Sandler has mode over his career.
11

Robert Pattinson
Robert Douglas Thomas Pattinson is a producer, musician, model, and actor. Yes, he is technically British himself but he is such a big face in Hollywood now that we consider him a part of Hollywood. He started his career in 2005 and has done a number of series and fantasy films but, more importantly, he is known the one and only, Twilight. To be honest, the entire cast of that movie was ridiculed despite its popularity simply because all the characters seemed extremely boring and it gave vampires a bad name. Not only just that, Pattinson is said to be overrated because of the few small roles he has done and the only famous one being Twilight. On the other hand, if we see the Brits, they are truly excelling in the quality of their films and TV shows. Maybe Robert should have stayed across the pond and taken advantage of acting lessons from fellow British actors.
10

Tommy Wiseau
So, let us talk about the one and only, the legendary, Tommy Wiseau. A guy who set out on a mission against traditional Hollywood by directing, producing, and then, even starring in his own film, The Room. It turned out to be so bad that it is said to be perhaps the worst movie of all time, but all of this notoriety has allowed the film to develop a cult following around it. It made such a name, however, that James Franco ended up making a movie about it called The Disaster Artist and even won an award, starring as Wiseau himself. Maybe if Wiseau had taken some acting lessons back in the day, he might've had a chance at a successful acting and maybe a directing career but then, we might've never had a chance to see the gem that is The Room.
9

Zac Efron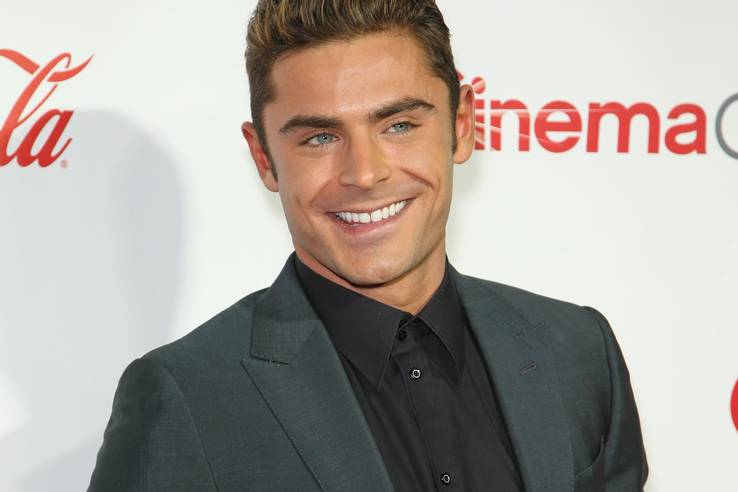 Zachary David Alexander Efron is a famous singer and an American actor. However, the question arises whether he is famous in a good way or is it the other way around? Acting mostly depends on how much of the viewer's attention you are able to catch and in case of Zac, as far as his acting is concerned, he has not been able to so. It is said that he just knows how to be pretty in front of the camera and possesses no talent as an actor. This was quite evident from his most recent role in Baywatch, alongside Dwayne Johnson and Alexandra Daddario, both seasoned actors, where he ended up seemingly placed more as eye candy for the ladies. Perhaps some acting lessons would definitely help him out in the long run.
8

Justin Timberlake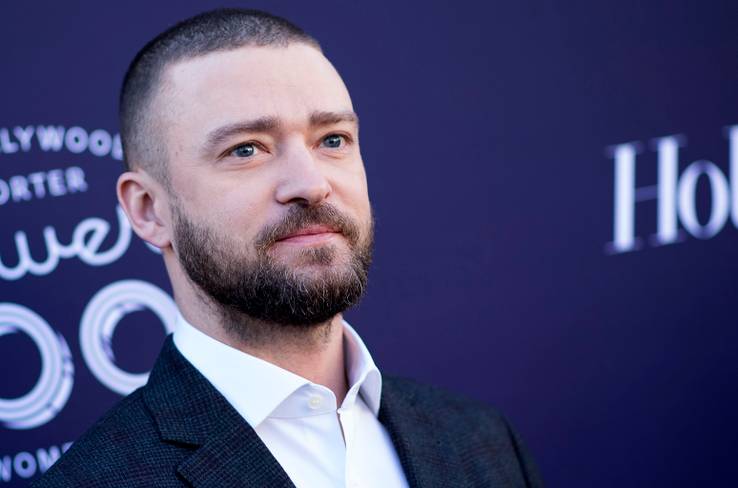 It seems as if the transition from singing to acting doesn't turn out to be great for a lot of people. Another American singer, actor, dancer, and record producer on our list is Justin Timberlake. He also falls into the category of those who should have taken their acting lessons from the Brits in order to make their career successful. There is no doubt about the fact that his voice is great and it makes people go crazy but he isn't the kind of person who can take on both singing and acting. Let's be honest, you could probably remember a song from Timberlake but if we were to ask you to name one of his most memorable roles as an actor, you'll probably fail to come up with one just like us.
7

Pauly Shore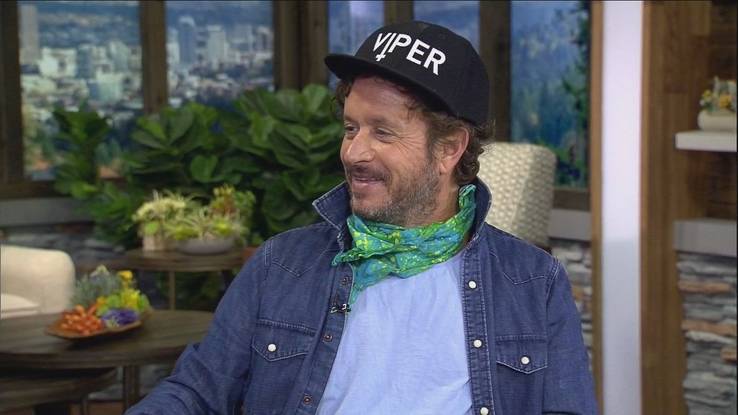 Paul Montgomery Shore, who is also known as Pauly, is a comedian and an American actor. He is also a producer and a writer of a number of films. However, in order to carry the title of a comedian in a true sense, one must know how to make people laugh their hearts out. Comedy is not just about delivering jokes, you need to act them out and really engage the audience. He should have probably taken some acting lessons from one of the very famous British comedians, Russell Howard. He is the kind of comedian who makes people laugh uncontrollably once he cracks a joke, combined along with his on-stage antics. A good joke but with a dull delivery simply doesn't cut it.
6

Ashton Kutcher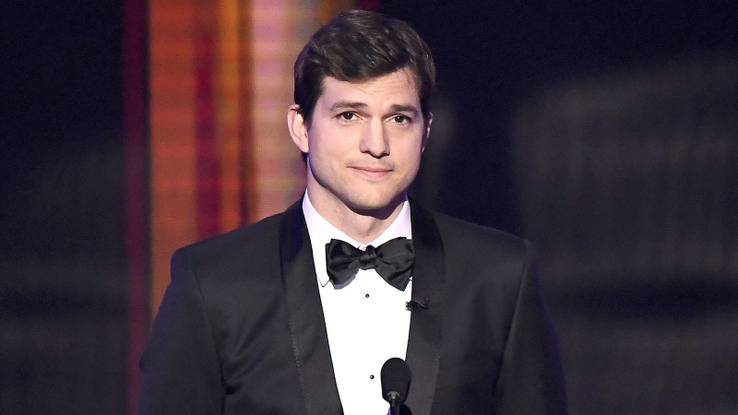 Christopher Ashton Kutcher is an investor as well as an American actor. He began his career after appearing as a character in a Fox sitcom called That '70s Show, however, that was perhaps the last great role that he ever did. Since then, he has done a number of movies but none of them were really all that great. Even his acting role in Jobs was subpar, only to be surpassed by Michael Fassbender's portrayal of Steve Jobs many years later. All of this obviously means that he needed to focus more and perfect his acting skills even further, something that Kutcher doesn't really feel like doing. His business has really kicked off in recent times so it doesn't look like he'll be spending a lot of time looking for acting roles in the near future.
5

Beyoncé Knowles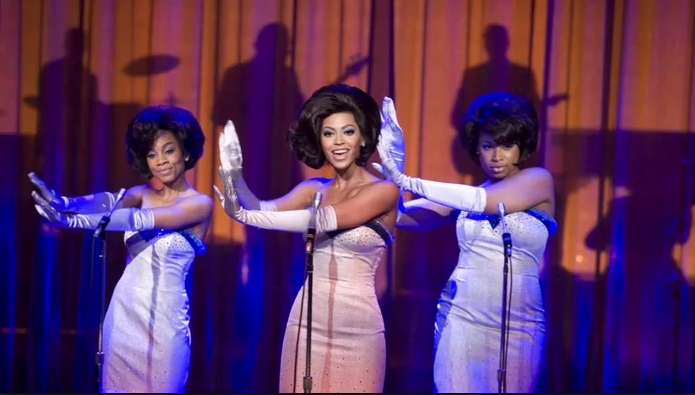 This one is bound to get us a lot of hate because there are a lot of Beyoncé fans out there but hear us out first. The much known American singer and actress started out with a popular Pop/R&B girl group called Destiny's Child. And as proven by her recent Coachella performance, Beyonce has a commanding presence on stage – in fact she is basically unbeatable as a live performer at this point. But her actings skills leaves much to be desired. Everyone remembers the movie Dreamgirls and how Jennifer Hudson completely stole the show, even garnering herself an Oscar for the performance. Beyonce, on the other hand, was left in the shadows. However, an acting class might come in handy for possible movie projects she may have lined up.
4

Julia Roberts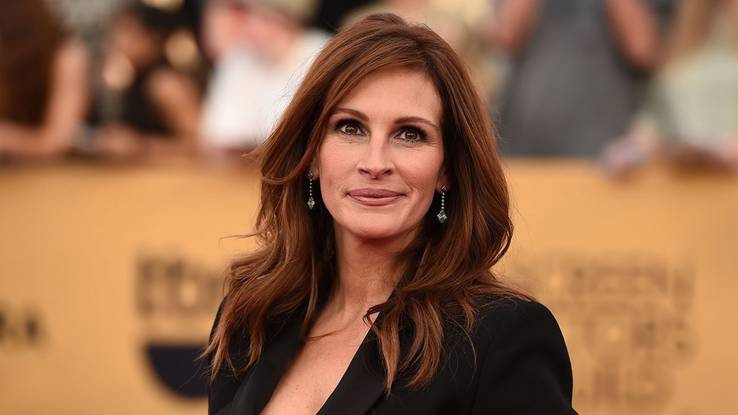 Julia Fiona Roberts is a producer and American actress, who has been nominated for a number of awards and is another celebrity who ended up gaining most of her fame simply because she is beautiful and her looks have made people drool all over the world. As far as her acting is concerned, she is just another overly recognized celebrity who seems to be in the industry just because she has made a position for herself there. Similar to many other names on this list, Roberts has starred in numerous films yet, despite this, few of them were very memorable or amazing box office hits. Perhaps some acting lessons would've helped her out here as well but it is her choice at the end of the day.
3

Vivica A. Fox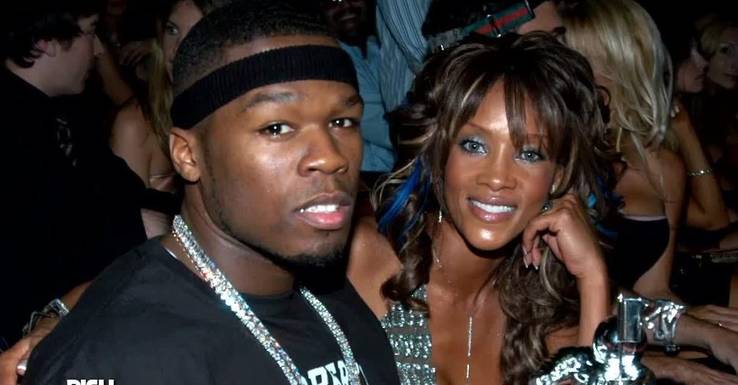 Vivica A. Fox, also known as Vivica Anjanetta Fox, is known to be not only an actress but also a television host and a producer. She began her career by doing some roles for soap operas such as Generations and Days of our Lives. But it always feels like Fox plays the same character and does the same roles in all of her movies. It doesn't matter that she had been playing the role of a dancer in one of her recent movies, it seems like she struggles to find diverse projects to play different kinds of characters. But still, by looking at her acting, it feels as if she were to take some lessons or guidance, she would have been doing better.
2

LisaRaye McCoy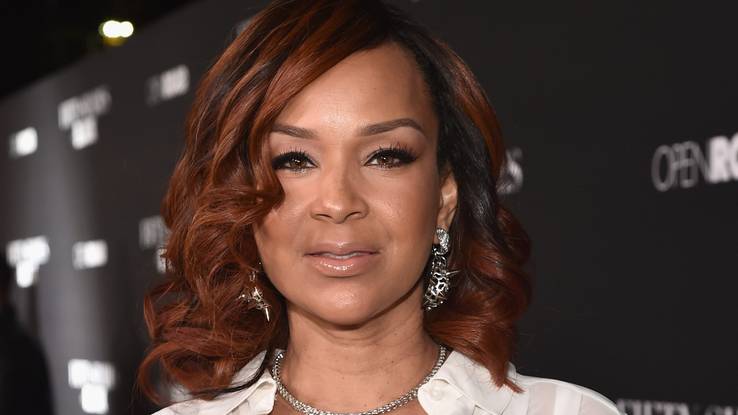 LisaRaye McCoy, also known as LisaRaye, is one of the most famous American actresses, as well as a fashion designer, model, and businesswoman. She had played roles in a number of movies and is famously known from the film, Armstrong, released in 1998, for portraying Diana "Diamond." Despite playing such a famous character she doesn't seem to progress beyond that character. She has been in the game since 1995 but still, not much evolution is seen in her work, which has forced people to even say that she needs to do more than attach her name to at least compel them to keep watching her movies or shows. For her, a better approach might be to take some notes from her British counterparts.
1

Columbus Short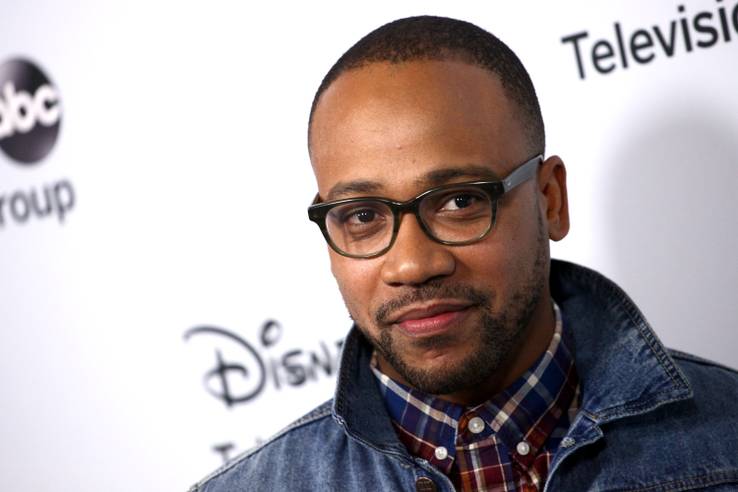 Columbus Keith Short, Jr. is an American singer, choreographer, and actor. He is best-known for the roles that he did in films like Armored, Stomp the Yard, The Losers, and Cadillac Records. His role in Stomp the Yard was so amazing and staggering that it made the people think and even believe that this upcoming talent of the industry was perched and positioned on the precipice of stardom. But all those hopes of the fans were shattered and any notions of Short becoming a legendary actor were killed when his roles were seen in The Losers and Death at a Funeral. So, let's just hope that he rebounds with another role, more specifically, after taking some good acting lessons because that is something he definitely needs.
References: gamesradar.com, thetoptens.com 
Source: Read Full Article