Almost from the start, television has used publicity to boost their stars. It used to be just magazine shoots and such but the rise of the Internet has changed that. Many credit Teri Hatcher who in 1994 posed in just a Superman cape to promote Lois & Clark which was the first "break the Internet" image. As times have changed and social media continued to dominate, television actresses have used that to their benefit. Many have accounts although some just treat it as a lark. Even some of the hottest and successful TV stars don't use Instagram or Twitter as much as you'd like. It seems more the low-level types who use it more, the ones not household names but somehow, they work magic on their feeds. Between Twitter, Instagram and Snapchat, there's a lot of ways a supposed "B-level" actress can take off and connect to millions. Some have thousands of posts, others not as many but the sheer charm and popularity they show make them worth following.
Some are famous and veterans who have been in Hollywood for years and a few TV shows under their belt. Others are rookies, not as famous in most circles but still have devoted fans. Indeed, it's remarkable how some "low-level" gals can have upward of a million followers or more on their feeds and rising up well. It's tricky to figure out the best but here are some notable ones, 20 TV starlets whose social media feeds should be followed to show how they dominate not just on the airwaves.
19

Stephanie Beatriz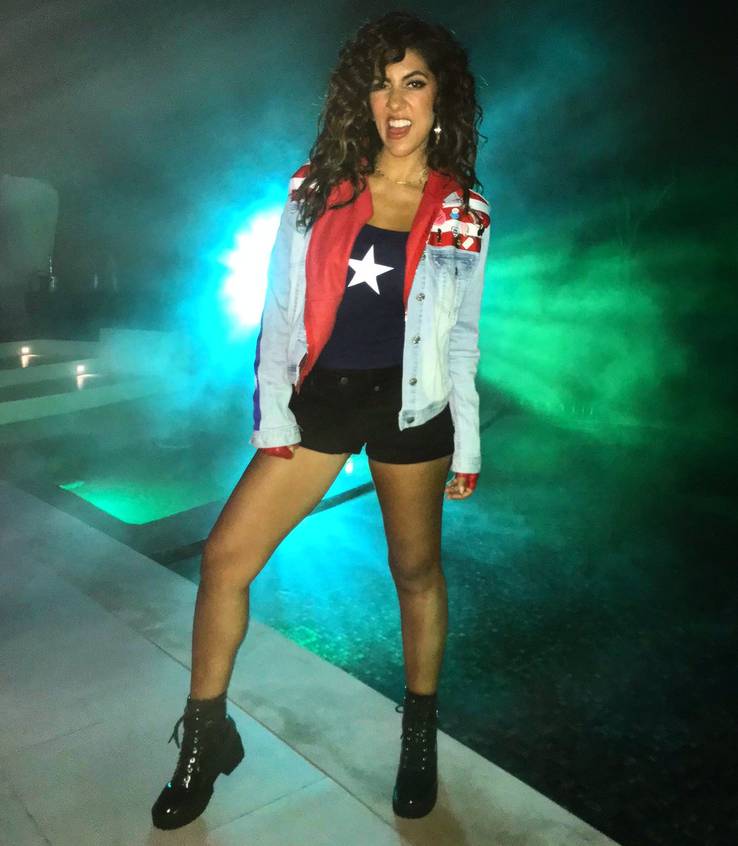 It's tricky balancing being a gorgeous actress and also being a role model. Stephanie Beatriz is pulling that off nicely. Born in Argentina, Beatriz first got the usual stock roles of "hot Latina" in various shows like The Closer and playing Sofia Vergara's younger sister on Modern Family. In 2013, she landed her major rose as Detective Rosa Diaz on Brooklyn Nine Nine. The show is seriously hilarious, and has given her a great personality. She is tough as nails, rather be attacked than wear a dress, and stands up for herself. However, no matter how tough she is, she has had some emotional storylines. Recently on the show, she came out to her parents, which was one of the best episodes. That was driven by Beatriz coming out in public and trying to put a new face on classic clichés.
You could see such things on her Instagram, where she proudly flaunts her orientation, and is not afraid of others. She promotes various causes and charities as well. But the actress also shows fun stuff like being on set with co-stars and just lounging at home. Her Twitter can go from politics to some nice jokes and shows how she enjoys people looking up to her. The woman has mastered being both hilarious and beautiful, and it definitely shows on the show. She is one of the highlights.
18

Sarah Rafferty
Suits will always be remembered as the show that made Meghan Markle a star. It got her the attention she needed to land Prince Harry and become a royal family member herself. But the series has been a long-running hit due to its fun storylines and some often risqué scenes. A major character from the start has been Donna, the assistant to cocky lawyer Harvey Spector. It's made clear Donna is the one who keeps the entire firm on an even keel and Sarah Rafferty is amazing in the role. She shows Donna's lovely appeal with her light red hair, can turn a wink into a stellar sight and working a business dress like few others. Rafferty also gets to show some dramatic sides with her and Harvey and Donna wanting to be more than just a secretary.
The actress is up front on her love of Toronto, where the series films, as well as her pet dogs. She'll often post some "Donna quotes" to show how her character can inspire her. She also often posts about her love for travel. While Markle is now world famous, Rafferty isn't as familiar to fans. However, it should change as the woman is more than ready to steal the show from the future princess and Rafferty's photos show her own great style off.
17

Caity Lotz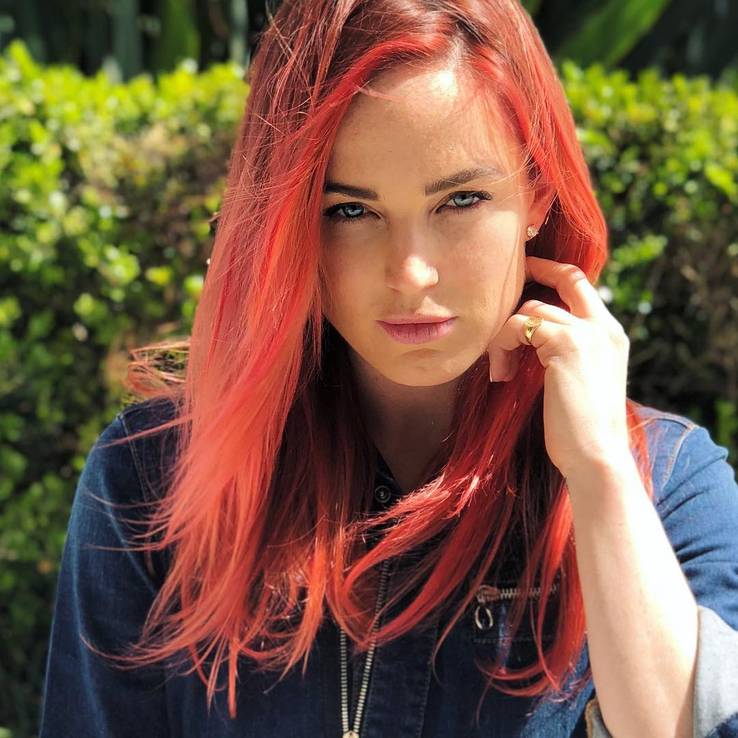 A former dancer, Caity Lotz had some brief and forgettable roles in a variety of TV series. In 2013, she joined the second season of the CW hit Arrow as Sara Lance, Laurel's sister who'd been having a fling with Oliver Queen when his yacht sank. After some horrible experiences, Sara was trained by the League of Assassins and soon became the Black Canary. She was written off in the season three premiere, which incited a huge backlash because of how fans loved her flawed but tough character. So she was not only brought back but made the star of the spin-off Legends of Tomorrow. As the White Canary, she leads a team of often bumbling time travelers through often wild adventures.
The character is well liked by how she plays for both teams, currently in a relationship with a female Time Agent. Lotz is terrific in fight scenes but also has mastered the humor too. That shows on her Instagram page, lots of pictures from the set and hanging out with her co-stars. She shows off new looks, her fancy travels and her adorable bulldog. Whether making an impromptu dance video or showing her latest fun costume, Lotz clearly loves cutting loose in real life which frees her of the craziness of her series.
16

Katherine McNamara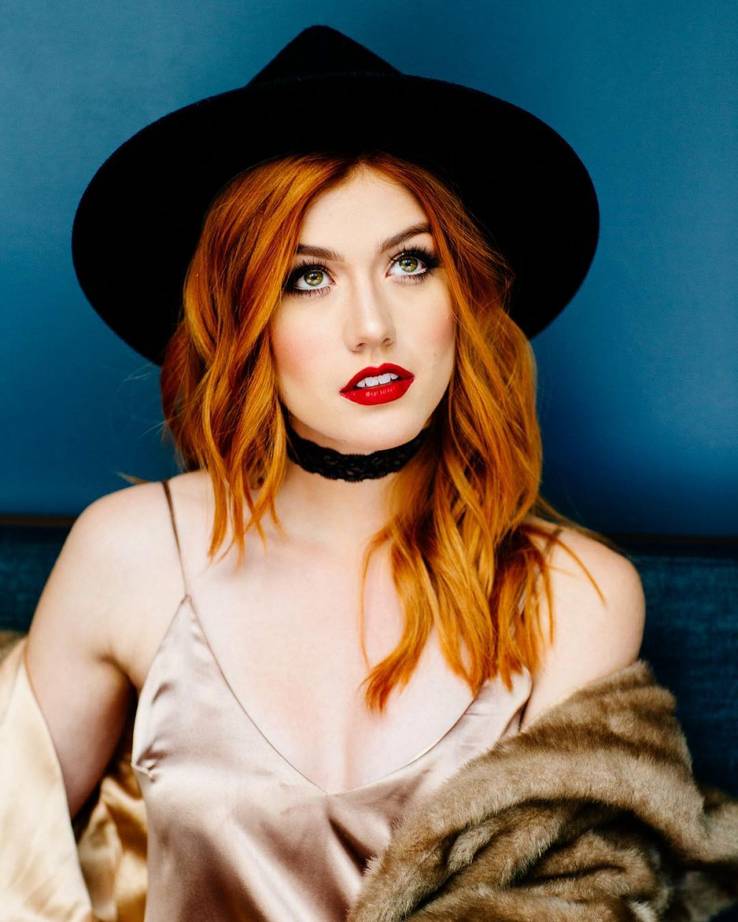 In 2013, Screen Gems tried to turn the hit YA series The Mortal Instruments into a movie franchise. However, the film underperformed and so the entire series was canceled. In 2015, Freeform decided to revive it as Shadowhunters, expanding on the novels for a TV audience. Katherine McNamara was cast in the lead role of Clare Fray, a normal girl who finds herself pulled into a war between the shadowhunters and the demons who attack our world. The series has been a hit with McNamara showing off with her amazing style, very intense red hair, and participating in a love triangle.
Off camera, the woman is just as vibrant and eye-catching. She'll do live-tweeting comments on every episode with some fun jokes and memes to show she's as big a fan of her fellow actors as much as the fans are. Her Instagram page shows her love for animals, her unique take on the "selfie" which is taking a photo of her own reflection and just goofing around. It showcases McNamara's lovely style and how she has serious star potential in her career. The show is rising up more with each season and while the woman may be notable for her fight scenes and style, her off-set looks are what make McNamara truly shine with her fans.
15

Dove Cameron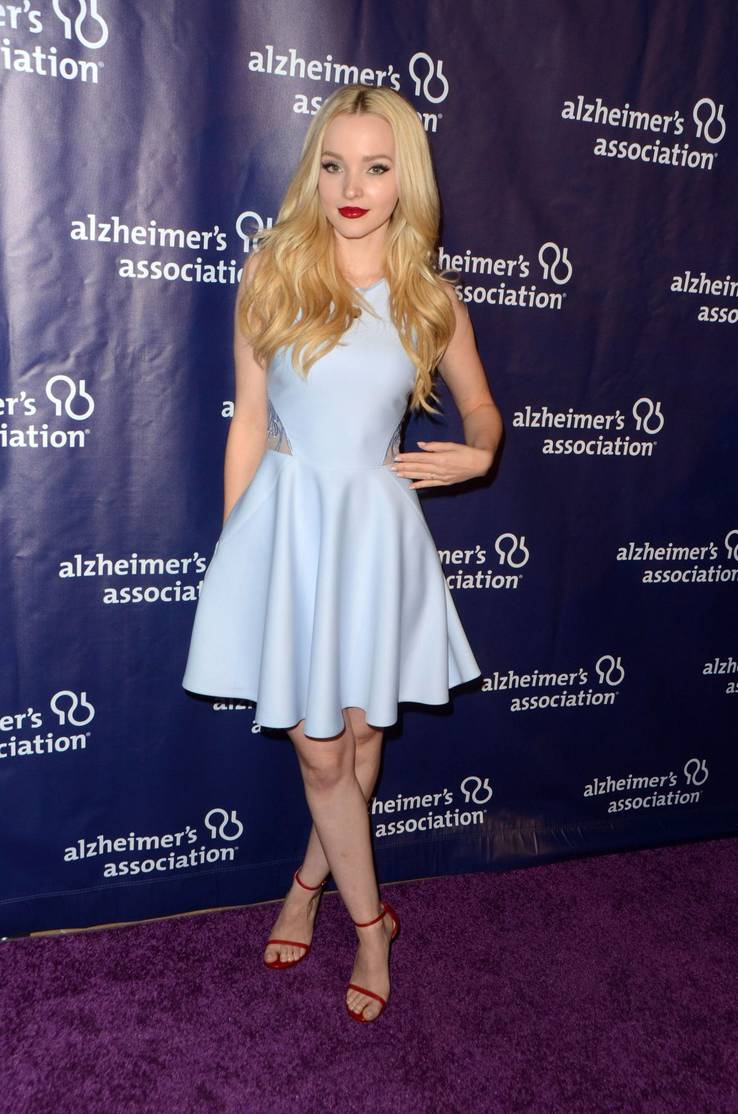 The Disney Channel is famous for producing quite a lot of ladies who turn into huge stars. Dove Cameron seems on her way to joining that crowd. It began with her hit comedy Liv & Maddie as she played both title characters. A pair of identical twins, Liv is a former TV star coming to live with her Wisconsin family while Maddie is a tomboy basketball-playing genius. Cameron was great in both roles, going from Liv who was arrogant and dressed in more revealing outfits, to Maddie lounging in jeans and t-shirt. Cameron then achieved bigger fame as Mal in the smash hit Disney Channel movie Descendants and playing Amber in NBC's Hairspray Live to show off her impressive singing voice.
Right now, Cameron is showing grit as a ruthless warrior on Agents of SHIELD, selling the idea of this small gal as a wicked fighter. She also just earned an Emmy for L&M's series finale. Her Instagram showcases her great beauty with her bright blonde hair. She brags about her good friends like Sofia Carson, and her amazing rides like her motorcycle. Cameron has a bright future ahead and her pages make it clear she shines on any screen.
14

Jaimie Alexander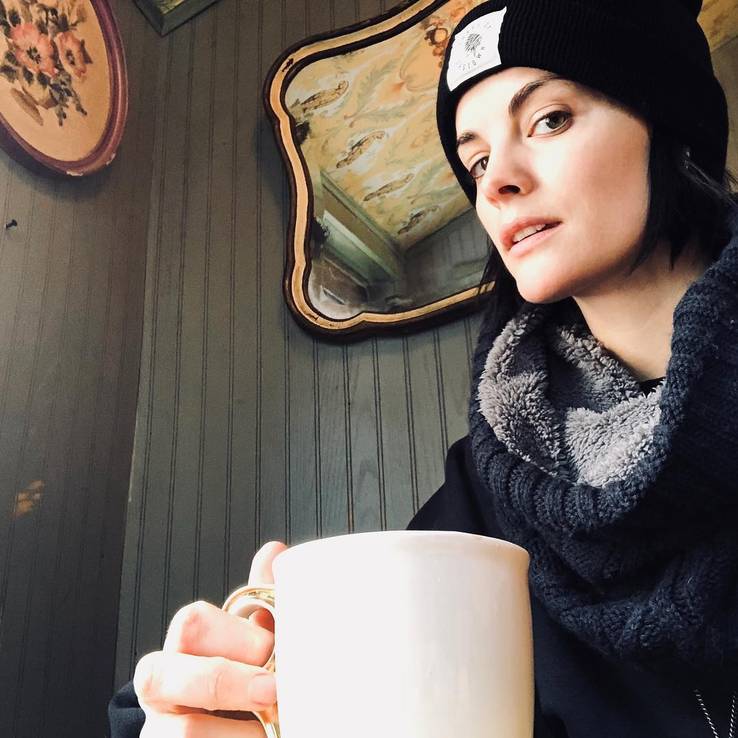 It's hard to have a more notable breakout role than Jaimie Alexander's. Kyle XY was an ABC Family series about a young man realizing he's the product of a secret testing experiment. The second season introduced Jessi, a female version of him who slaughters a pack of campers without a stitch of clothing on. Alexander looked amazing in the party, alluring, and had a piercing gaze that's followed in various roles like the series Covert Affairs. She got more famous playing Lady Sif in the Thor films and reprising it for Agents of SHIELD. That's led to her starring role in the NBC thriller Blindspot as a woman found in a bag in Times Square covered in tattoos. She soon works with the FBI to find out more of her past and the tattoos end up being clues to crimes.
Alexander's Instagram page shows how she loves to flaunt things for fans like her disguises and her stuntwork for the show. She has showcased the lengths it takes to give her all those fake tattoos (those poor makeup artists). She also likes to show off where she is travelling to. Alexander is also a delight with her funny lines, a far cry from her more serious Jane role and putting up with everything from a New York snowstorm to Mardi Gras. Even without the ink, Alexander is a great star on TV and should be followed a lot more online.
13

Sarah Hyland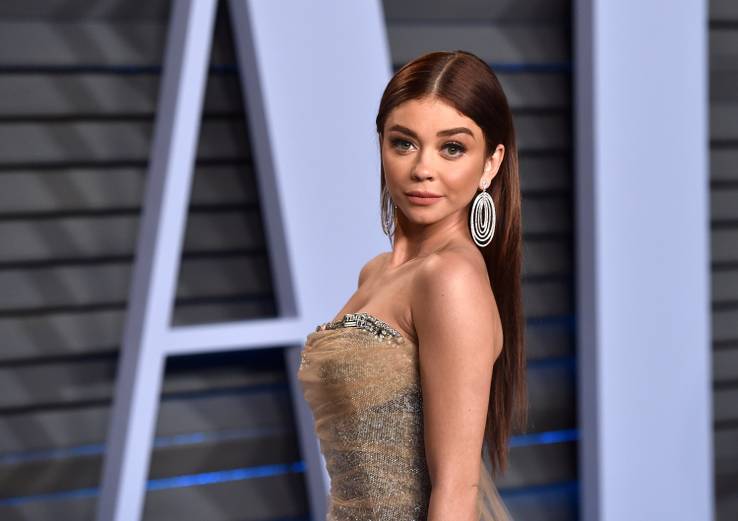 After a variety of small roles, Sarah Hyland landed the big one in 2009. Modern Family was an instant hit, with fans loving the take on the nutty Dunphy clan and the actors doing great bouncing off each other on screen. As the show has gone on, Hyland's Hayley has gone from just a dumb scatterbrained girl, with some intellect and a surprising big heart. She's also grown up nicely to show off a variety of great outfits and really selling her presence. Hyland has had some movie roles but seems to prefer sticking to the show and it's hard to argue giving how great she is.
That counts for her Instagram page as Hyland is amazing, and continues to show off a lot. She focuses on great outfits of course but can also be up front on some of her medical issues. She brings attention to them and also likes to focus on multiple charities. The lady remains a growing star as Family may take up much of her time, but clearly, she is ready to rise up further. Like her character, Hyland is more than just a pretty face so while her Instagram shows her off nicely, it can also prove how great she is off camera.
Featured Today
25 Celeb Babies Born In 2018 With Names That Leave Us Baffled

Joey Lawrence Spotted With Pricey Car After Bankruptcy

25 Facts About Heath Ledger's Joker That Fans Still Choose To Ignore

12

Emmy Rossum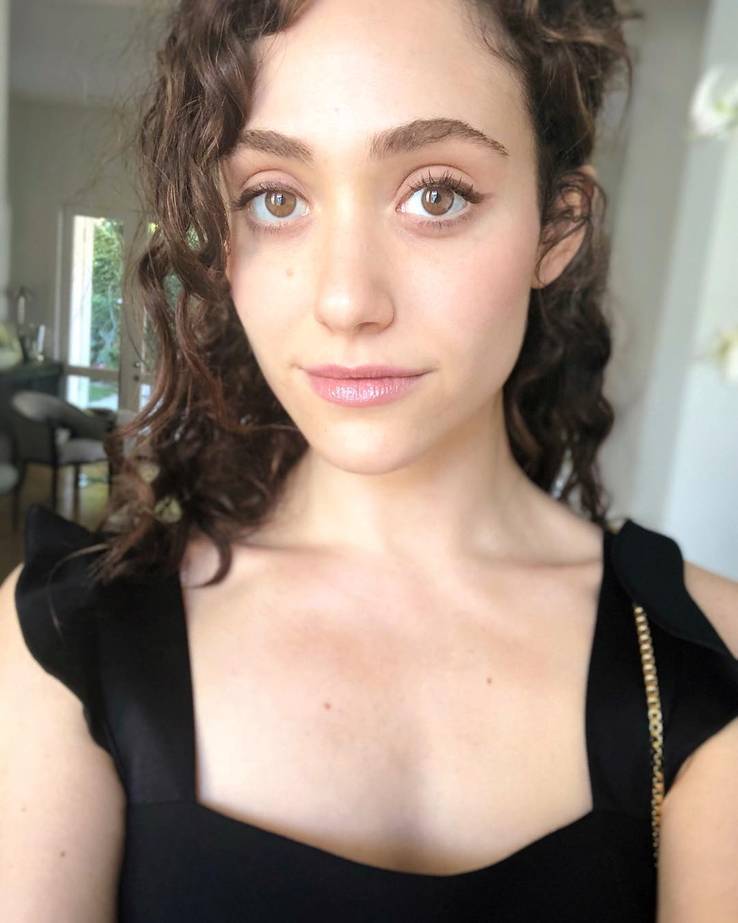 A proud New Yorker, Emmy Rossum started off in some "innocent" parts at first. She was Sean Penn's daughter in Mystic River, the damsel in The Day After Tomorrow and Christine in The Phantom of the Opera. But in 2011, she changed that image up big time with the Showtime series Shameless. As Fiona, often the only sane person in a wild Chicago family, Rossum cuts loose with a wild performance, cursing up a storm, quite often baring it all and getting into some of the wildest scenes imaginable for even cable TV. But she can sell drama too, don't worry. She has gotten busted on the show, left at the altar, and a variety of other turns. Thanks to Rossum's great charm, and fans can get behind this wild character.
Rossum splits her social feeds a bit. Twitter has her acting as a SJW often addressing politics to better inform herself and her fans. Her Instagram page is much better, showcasing her lovely features as her "down to Earth" beauty is what makes her turn as Fiona work so well. Yet with her deep eyes and lush curls, Rossum dominates a camera very well and proves that even without getting raunchy, she can be a major favorite for millions of fans.
11

Camila Mendes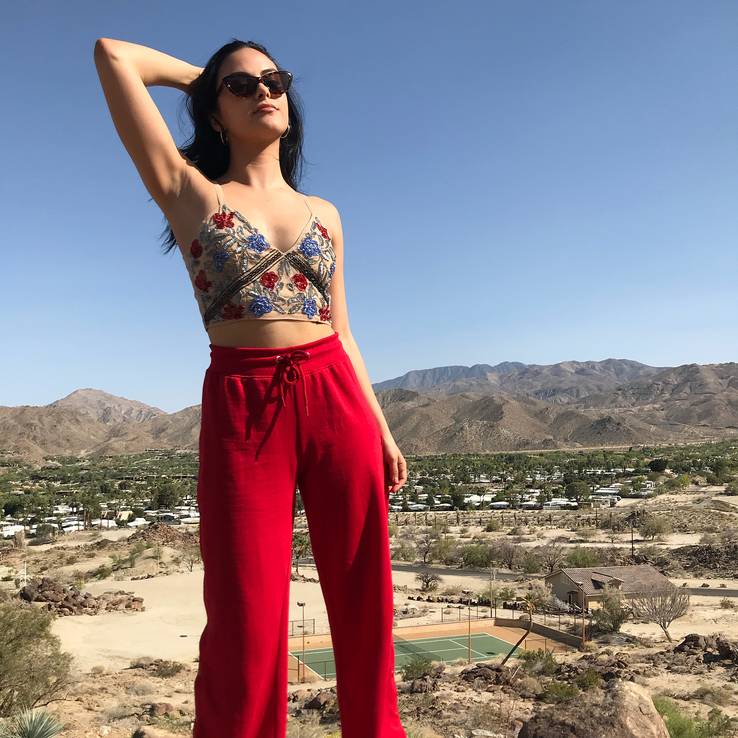 With her mix of Brazilian and Italian heritage, Camila Mendes had some wonderfully exotic looks. However, casting her as Veronica Lodge in Riverdale had a backlash as the character is a classic upper-scale gal. But Mendes made the role her own from the start with Veronica brought down low by her dad being in jail and adjusting to a new life. It's paid off as the series is a hit, fans loving the banter between Mendes and her co-stars (such as Lili Reinhart's Betty) to make the character much loved. But Mendes is also getting attention for breaking out with her social feeds to champion various issues. She has long pushed for women's rights as well as various other charities and causes and using her fame to bring attention to issues.
Of course, Mendes also is showcased for her amazing beauty and that comes up a lot on her pages too. She loves to show off in a variety of outfits from gorgeous dresses for photo shoots to just jeans and a t-shirt at home. Mendes has made Veronica more than just a gorgeous face and that goes for her in real life to make her Instagram and Twitter awesome to read in more ways than one.
10

Krysten Ritter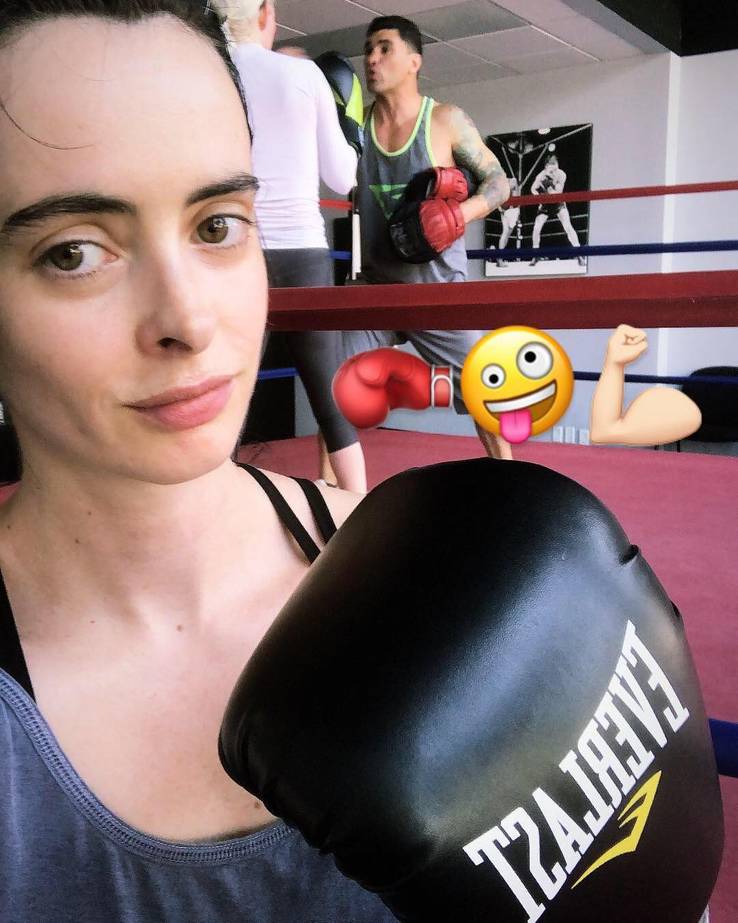 With her lush deep eyes and long black hair, Krysten Ritter has been a favorite of TV fans for quite a while. It started with her as a school friend on Gilmore Girls. She then rose to a recurring role on Breaking Bad, making her a standout with some seriously dramatic work. Changing gears, Ritter was the title role in Don't Trust the B in Apartment 23 as a con artist who gets into some truly wild antics, flaunting both her funny and more alluring sides. Today, Ritter has achieved her biggest fame as Jessica Jones. The Netflix series is a hit with critics and audiences as Ritter handles the sardonic, super-strong private eye in some wild antics while making a pair of jeans and leather jacket look stunning. She was the highlight of The Defenders and continues to win over fans, especially with the new season.
Ritter is also an author, having published the thriller Bonfire. Her Instagram page is a delight as she shows off everything from publicity shots to hanging out at home to even knitting. Ritter is much more personable in real life and it's great seeing the funny woman she is that helps make her time on the show more notable.
9

Felicia Day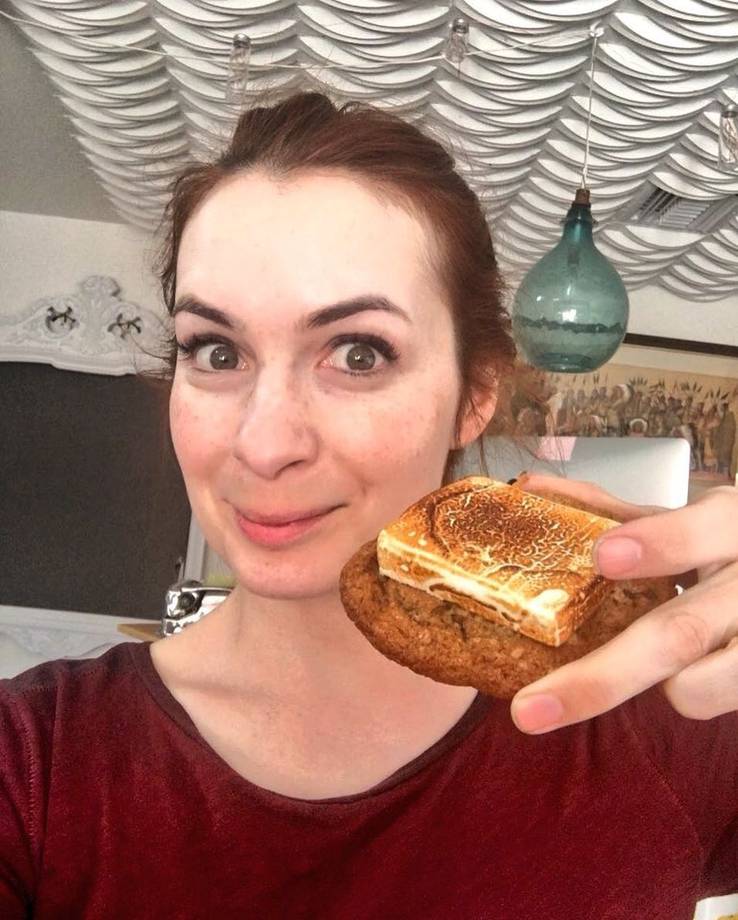 She may not be a classic knockout but she is a goddess among the geek circles. She had roles on Buffy the Vampire Slayer and other shows, a spunky redhead with a great sense of humor. What rose her to fame was The Guild, the online series that gave the MMO crowd a reason to tune in and laugh at themselves. It boosted Day to fantastic success and various TV roles from Eureka to the beloved Charlie on Supernatural. She just popped up on The Magicians as an explorer witch who was pulled into a wild quest, where she once again showed off the charm that's made her so loved. Day is a total delight with her humor and wearing her love of geek stuff on her sleeve and that makes her Instagram feed a must-see.
It showcases Day everywhere, from the convention circuit (she never tires of showing off posing with cosplayers) to shooting to life with her family. She talks about her favorite foods, pushes the treats she loves and shows off art from fans. Day just loves how fans see her as a favorite and infectious in her joy which makes her feeds great to follow.
8

Elizabeth Gillies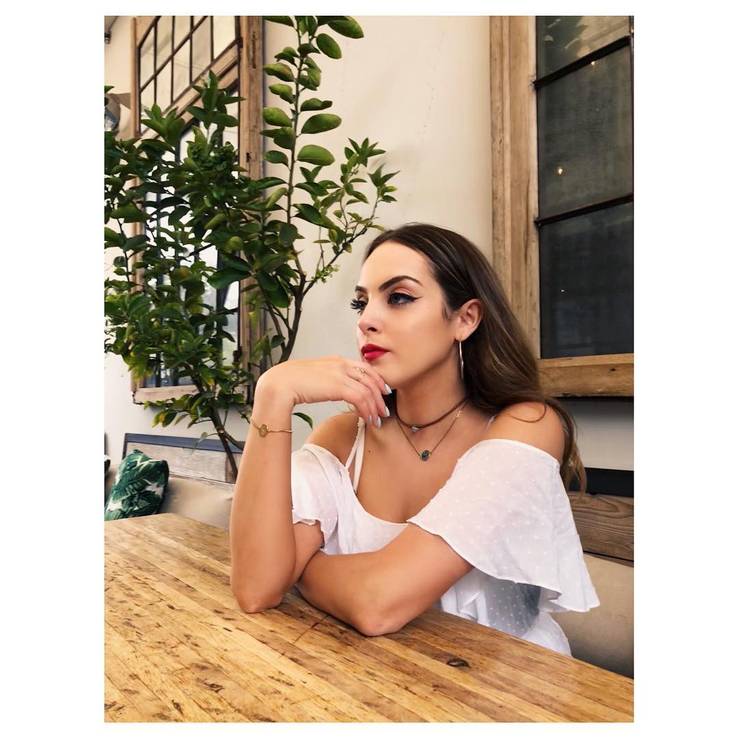 Dan Schneider's name may not mean as much anymore due to various personal issues. But for a time, he dominated Nickelodeon with his various teen comedies. Among them was Victorious with Victoria Justice as a teen in a school for art students. Elizabeth Gillies played Jade, the sardonic black-clad Goth who clashed with Tori a lot. They were funny and Gillies got to show off in some nice outfits but the show was canceled without much warning. Gillies was able to move onto an FX comedy as the daughter of Dennis Leary's character of a washout rocker, who is aiming to be a star herself. That gave her more of an edge, including a memorable scene stripping down to a hot red swimsuit.
Currently, Gillies stars in the CW's Dynasty, a reboot of the classic '80s soap. While her Fallon can be selfish and sardonic, she shows surprising heart in several scenes. Gillies has long been popular on Instagram with her pics showcasing her alluring beauty and a variety of great outfits. She can show off peeks from the set and a photo of her and original Dynasty star Joan Collins with "you may bury me with this photo." She may act like a witch on screen but Gillies can cast a nice spell to make her one to follow.
7

Adelaide Kane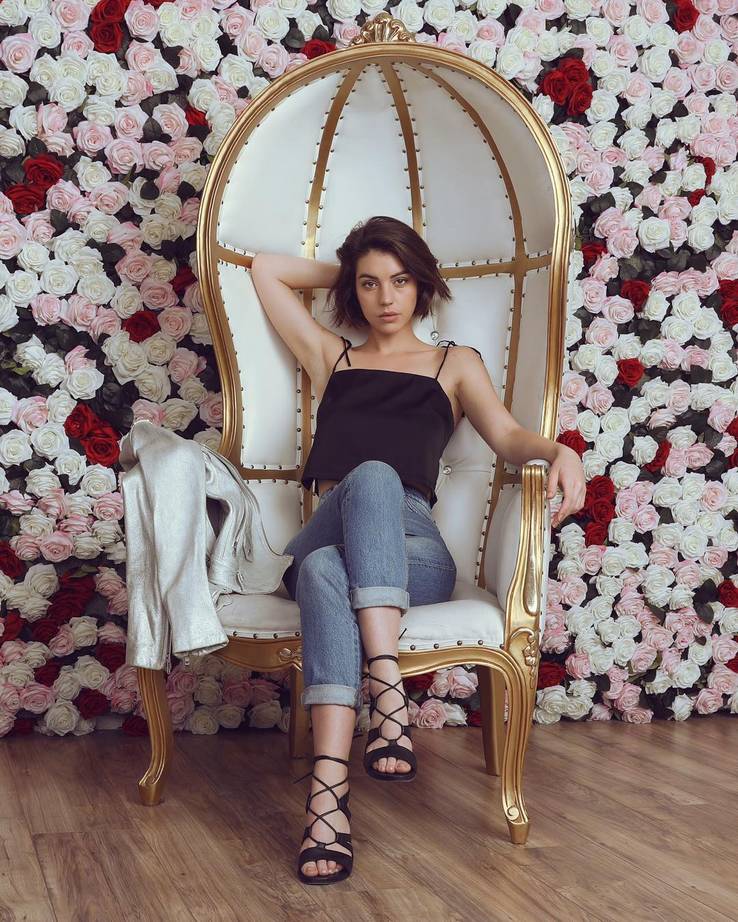 Born and raised in Australia, Adelaide Kane's first role was Tenaya 7 on Power Rangers RPM. She was the cyborg with a wicked humor and looked amazing in the tight leather outfit while fighting the Rangers (which included iZombie star Rose McIver, who remains a good friend of Kane's). Kane soon moved onto a recurring role as Cora on MTV's Teen Wolf to show a hotter side to herself. Her bigger break was the CW series Reign as Mary Queen of Scots. Despite having to wear huge and elaborate outfits for the time, Kane still looked amazing and some steamy scenes along with the drama and make the show a success.
Kane has just wrapped up an arc on Once Upon a Time as a seemingly wicked witch who ends up redeeming herself. Her Instagram page has almost daily updates focusing on Kane's lovely wardrobe from hanging out at Coachella to bonding with co-stars like Rachel Skarsten and a "Queen Off Duty" t-shirt. Kane remains a popular face with studios and buzz of her being highly sought during the pilot season. She may not play a queen anymore but Kane definitely rules via Instagram.
6

Lea Michele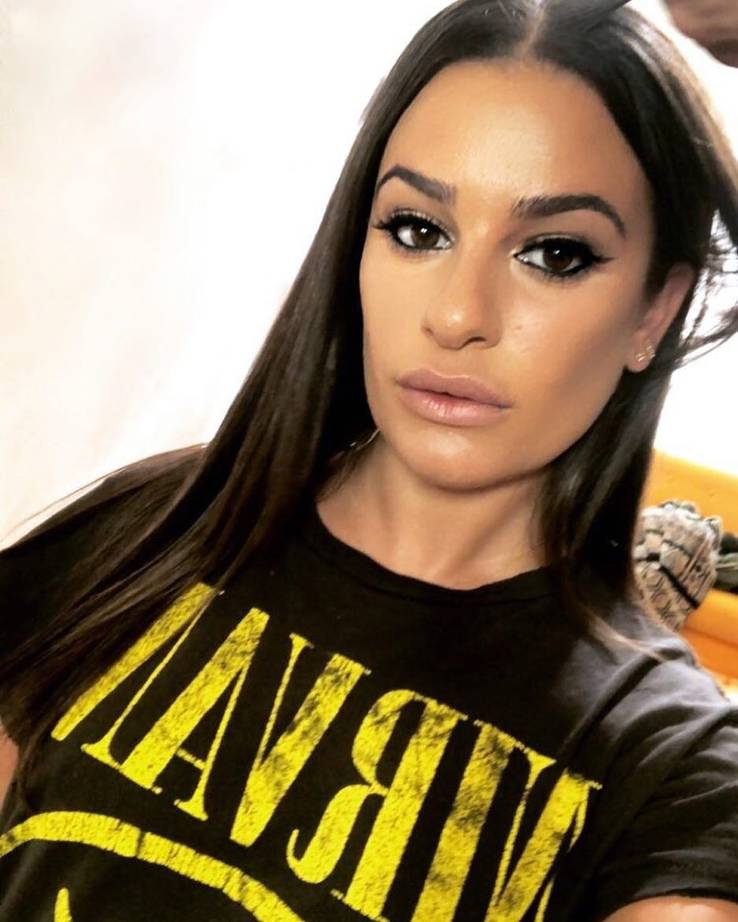 With her amazing voice and presence, Lea Michele had a good future ahead of her on Broadway. The fact she's a dead ringer for Tony winner Idina Menzel is also notable and opened up some doors. However, Michele instead came to fame as Rachel, the somewhat self-absorbed diva on Glee. The show was a huge sensation boosting Michele to fame big time and showing off a lot. There were accusations of Michele being as big a diva behind the scenes as she was on the show and clashing with co-stars. However, her great charisma and talent still helped make the show a major success for six years and boosted her to stardom.
Michele would move onto a role on the wild Fox horror parody Scream Queens that showed her darker edge but still hysterical in the comedy. She played it a big straighter for her part as a political operative on the short-lived ABC comedy The Mayor. However, Michele remains a very popular figure on Instagram. She loves to show off in risqué outfits and sometimes even less, flaunting her amazing body and how well she works out. She may be famous for her singing voice but her millions of followers know Michele can speak volumes with body language alone.
5

Kristen Bell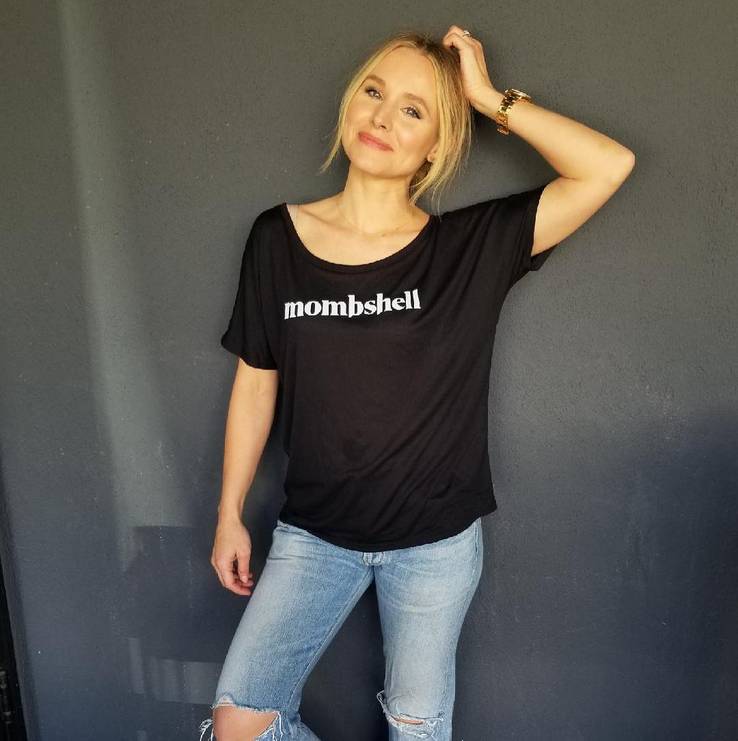 One role is what Kristen Bell is best remembered for but what a role it was. In 2004, the actress rose to instant fame with the UPN/CW series Veronica Mars. Her role as a wisecracking teenage detective won over critics and while the show was never a huge ratings hit, it did inspire a legion of fans for three seasons. As soon as it was over, Bell moved on to her part as the psychotic electricity-wielding Elle on Heroes and the narrator of Gossip Girl. Movies called for a while, including a Mars film funded by the fans and then the Showtime series House of Lies. However, Bell is back on TV in the NBC hit The Good Place. As a selfish woman who's let into a Heavenly afterlife, Bell is terrific with the rapid-fire quips and wild twists and turns.
Bell is delightful in interviews and a wonderful sense of humor. That carries to her Twitter and Instagram pages, often sharing pictures with her husband Dax Shephard. The duo are both great but Bell is also hysterical from her advice raising kids to her quirky takes on pop culture. The woman is still loved for her TV roles and just as fun in person which makes following her online a great look into her fun mind.
4

Lucy Hale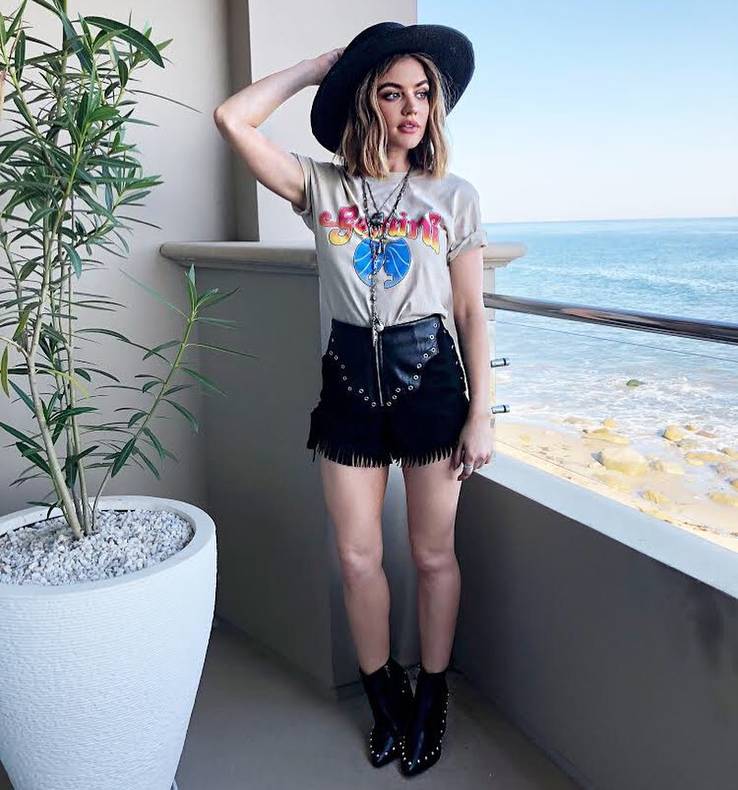 At only 28, Lucy Hale is a TV veteran. She started out with small roles before playing the kid sister on the reboot of the Bionic Woman. However, that was axed after less than a dozen episodes. Hale then moved on to playing a spoiled brat on the CW series Privileged but despite great critical reviews, that show ended after one year. Thankfully, Hale bounced back with the hit Pretty Little Liars. The ABC Family/Freeform series utilized social media well to boost itself as a huge success and Hale fit in well as the often wild Aria, rocking a terrific style amid the wild storylines.
Since the show ended, Hale has moved on with the CW series Life Sentence. She plays a young woman who recovers from a disease but realizes she has a lot of growing up to do. Hale continues to delight fans with her output on Instagram, showing her various fashions from the series and some of her own style too. She's quite popular and very energetic and thus should be followed a lot. Wherever her TV path takes her, Hale is one of the best starlets on social media and that's the truth.
3

Alison Brie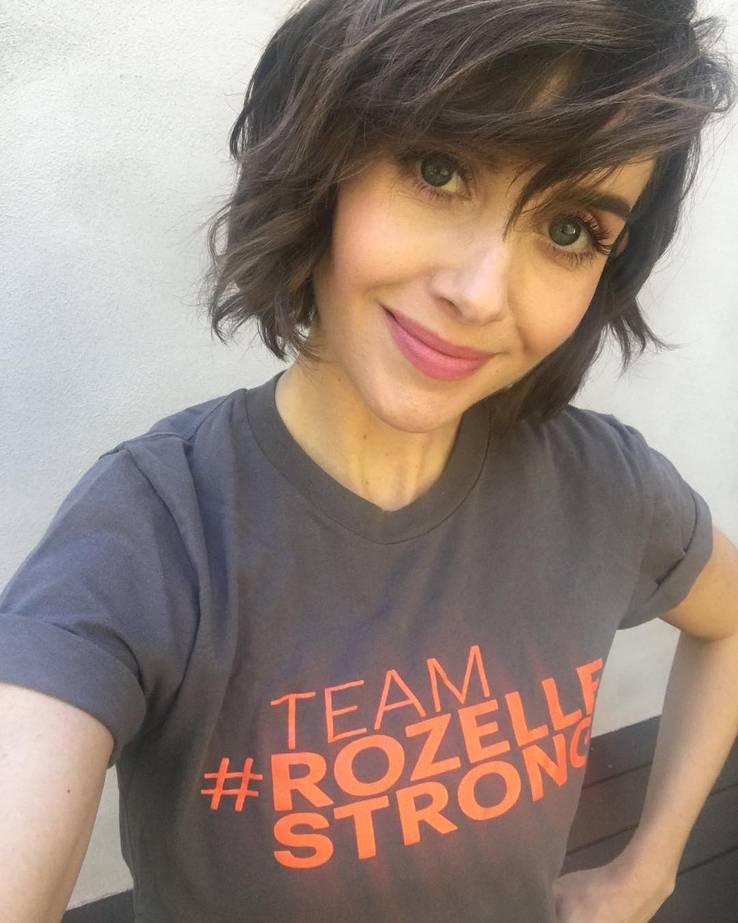 This is the classic case of a woman who can look gorgeous but is also absolutely hilarious. Alison Brie broke out as Trudy, the well-mannered wife on Mad Men, a small role but she did well with it. This led to her bigger role as Annie on the beloved cult comedy Community. Her character was a tightly wound student who talked of being the voice of reason but really as insane as the rest of the nuts on this campus. From paintball wars to a hot Santa singing outfit, Brie was a delight in the part, winning over legions of fans.
Now, Brie is finally stepping into the main spotlight with the hit Netflix series GLOW. Set in the 1980s, she plays a would-be actress who joins a campy women's wrestling show and doing her best as a "Russian" heel. Despite the '80s fashions, Brie looks great and loves showing off (in many ways). Her feeds are just as good, her Instagram showcasing her fine humor and drive and her vastly underrated looks. She recently posted a photo sans makeup and spoke of her pride in not having to go too over the top to look good. With a new season of GLOW coming, Brie is a gal to follow on Instagram and Twitter to prove she can be as funny as she's gorgeous.
2

Ariel Winter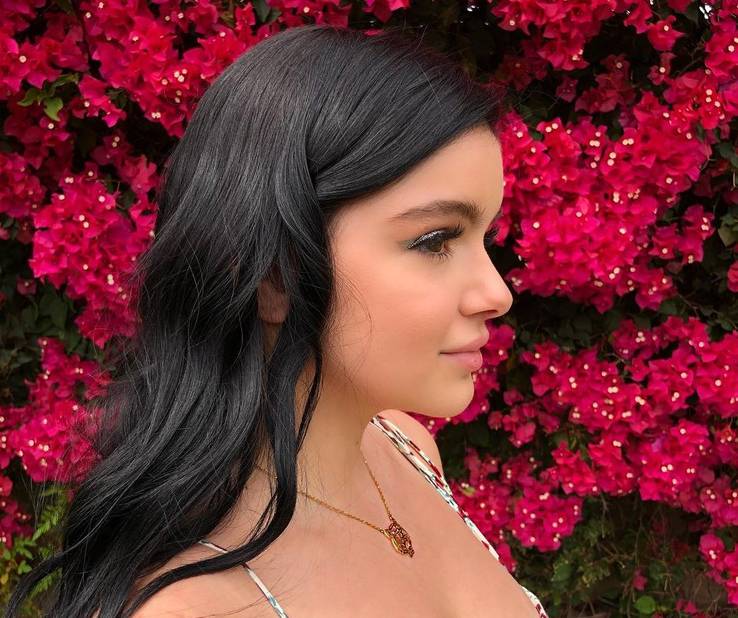 When Modern Family began, much of the comedy played on the contrast of sisters Alex and Hayley. Hayley was gorgeous but rather scatter-brained while showing off in great outfits. Alex was a classic bookworm, in glasses with shirts and jeans designed to cover up. However, Ariel Winter has grown into a stunningly gorgeous woman to the point where she easily outshines Sarah Hyland in several scenes. The series has been unable to deny it as Alex is embracing being more outgoing but still more into her studies and such before a love life. But Winter makes it look great thanks to how much of a knockout she's become.
That's shown on her Instagram page, packed with incredible photos of her beauty in a variety of amazing outfits. Several of them seem to strain under her body and Winter seems to enjoy showing a wicked side the series won't let her indulge. But she is strong willed too. When people shame her on her body or her outfit choices, she fires back and defends herself, as she is proud of her body. She's showing how a woman can push herself well and grow into a great woman and her millions of followers are proof of how amazing Winter is online.
1

Bella Thorne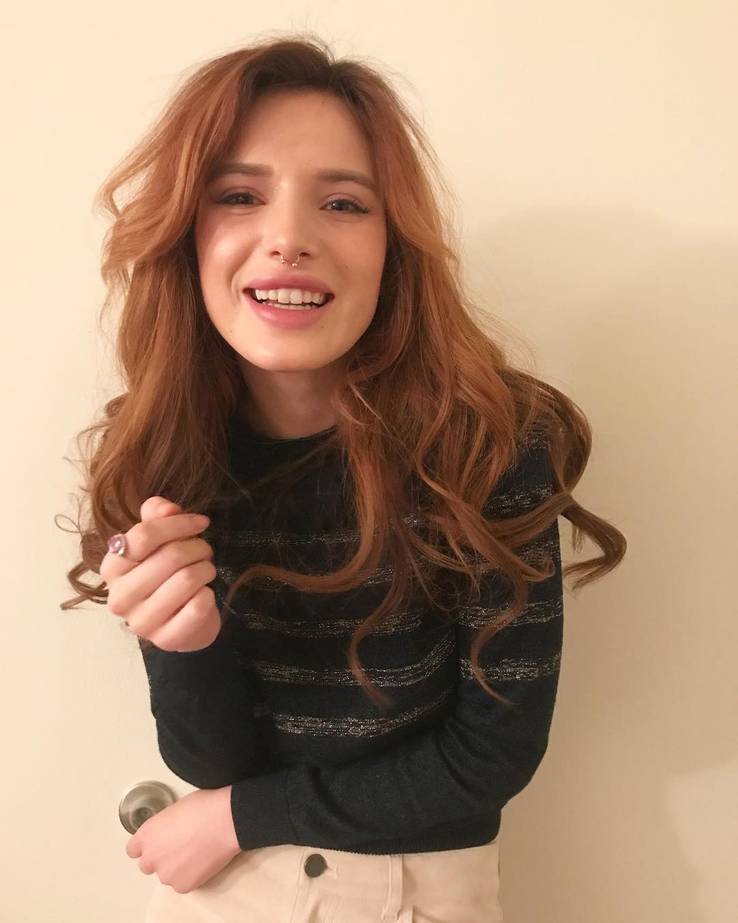 It's hard to miss this woman on social media. The redheaded actress broke out with her role as the quirky CeeCee on the Disney Channel series Shake It Up. She was also featured in a few movies for the channel alongside her co-star, Zendaya, showing a funny vibe. However, Thorne has been rocking fans with her amazingly daring style on social media settings like Twitter and Instagram. Not a week goes by without her putting out some sort of picture, often extremely risqué, showing her great body off. She shifts her hair color constantly and can often be wild in her costumes, makeup and various other accessories, as well as showing off her tattoos.
This is ironic given Thorne's current role in the Freeform hit series Famous in Love. She plays a simple gal who lands a role in the big movie version of a popular novel and soon rising up in Hollywood. The series plays on Throne's character being an innocent realizing how dark and dirty Hollywood can be. But in real life, Thorne's feed is always a showcase for how well she shows off and thus one of the hotter gals to follow online.
Sources: Instagram, IMBD
Source: Read Full Article