Alex Rodriguez is good-looking, rich and famous. What's not to love? And women certainly love him! His girlfriend list includes some of the most prominent celebrities in Hollywood and the New York Yankees baseball star isn't slowing down any time soon. While he's had his fair share of love interests, fans have enjoyed keeping track of his plays, both on and off the field. It might seem hard to keep up, but not all of his romances have been short-lived.
A-Rod, as fans adoringly call him, has even been married once, though the marriage only lasted 6 years. The couple had two daughters before they split up. But the rest of his dating list has been just that, women he has dated. It's an impressive list and it proves that being famous for a sport has plenty of glamour behind it.
Sure, Rodriguez takes his lumps on the field. He has plenty of bad days. But when it comes to women, there's no shortage. He's enjoyed relationships with some of the most beautiful women in Hollywood including actresses, dancers, models and more. With only one marriage behind him, he isn't giving up on love and keeps on looking for the right person.
Love has its ups and downs and Alex Rodriguez has been through plenty. While his past relationships seem to come and go as quickly as a new inning, it's easy to leave his past in the past and forget the women he's left behind. That's why this list comes in handy.
19

Jennifer Lopez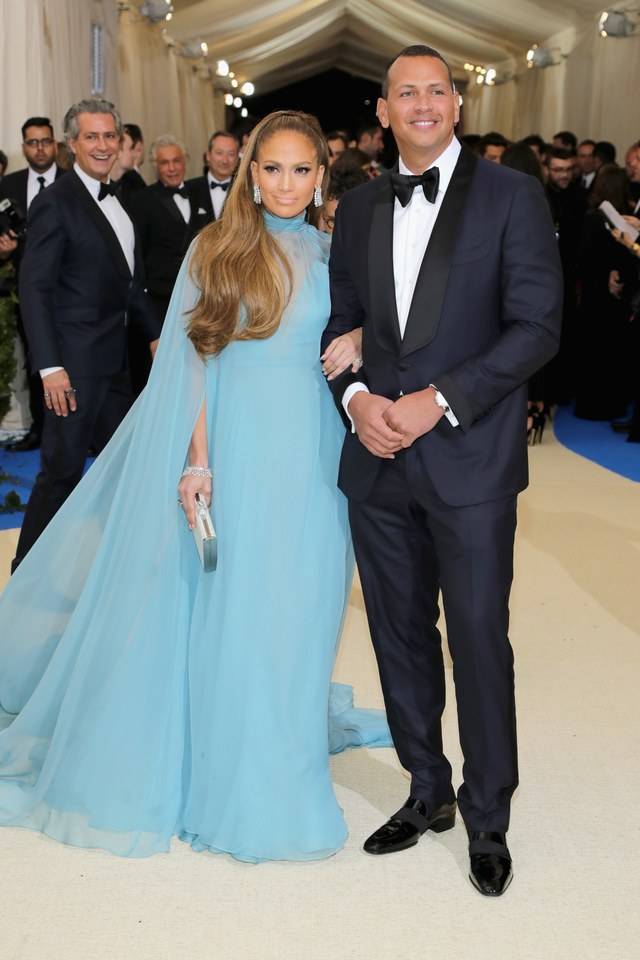 A-Rod's most recent relationship has been one that the media has adored. It's not one we've forgotten about as of yet and if they keep going strong, we probably won't. He told the ladies on The View that Jennifer Lopez is amazing and one of the smartest people he knew, via an article on AOL. He appreciates that she is athletic, which given his track record of women, he's very much into. The couple tried dating quietly, but were spotted after a month and enjoyed trips to exotic locations shortly after they were uncovered. They now spend time with one another's children and there are swirling engagement rumors at all time. With two lives in the spotlight, they aren't likely going to get privacy anytime soon. But both are used to that type of attention so with any luck, it won't doom their union like it has others in both of their pasts.
18

Cameron Diaz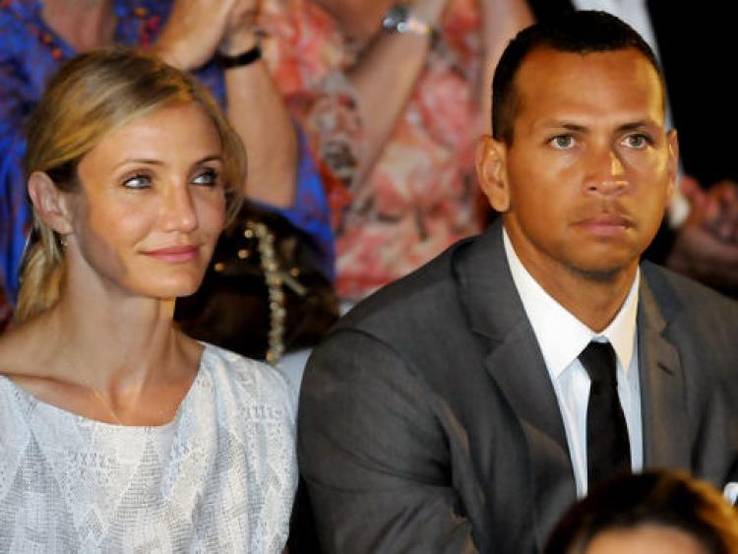 Cameron Diaz hit the ground running with A-Rod and likely got into the best shape of her life—not that she was in bad shape before. Their public relationship started in May 2010 and ended in September 2011 and they were seen out and about together quite often. They worked out frequently and there are many pictures of them doing side planks, rolling large truck tires and doing other things to get shredded. The most memorable instance of their public romance was when Diaz was caught on camera Feeding A-Rod popcorn at Super Bowl XLV. There were no big fights or accusations between the couple, at least on the public level. They simply parted ways because their careers forced them to lead different lives and they had trouble finding time to spend together. The Bleacher Report confirmed that their break up was because of hectic lives, but the pair is still friendly.
17

Kate Hudson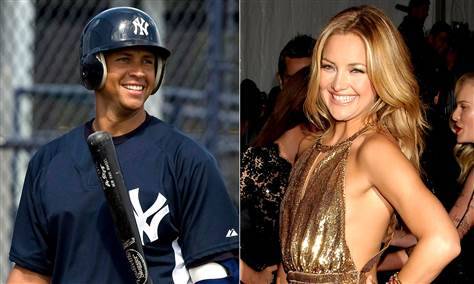 Kate Hudson has never been able to keep her dating life private and when she dated A-Rod for seven months, the same was true. Of course, kissing him at games in front of everyone probably didn't help that cause. The pair dated for seven months before parting ways in December of 2009. The Bleacher Report states that it was serious before Hudson got too close and gave him ultimatums to move the relationship along and take things to another level. She even got mad a few years later when he dated Cameron Diaz and said she was just as shocked as anyone else. Love can be hard, even on a famous actress, and when you get rejected, it's never going to be easy to take. Having that rejection done in the face of the public eye makes things even more difficult, but Hudson has come out the other side of the short relationship just fine.
16

Madonna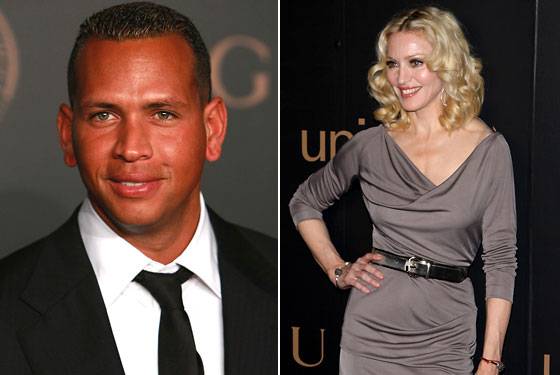 A-Rod and Madonna were filled with rumors when the couple supposedly started dating in 2008 shortly before his wife filed for divorce citing emotional abandonment. The New York Post says his wife stated that he got pulled to the dark side and rumor has it that Madonna possible started it all. Madonna is 16 years older than Rodriguez and his ex-wife believes she brainwashed him by teaching him more about Kabbalah, a form of Jewish mysticism that she follows. When the ball player had a game in Boston in 2008, he was taunted by his fans, who held up pictures of the singer. Some people are able to keep their personal lives separate from their workplace, but that is not the case for this major league player. His fans can let him know what they think of who he may or may not be dating any time they please as he plays through the taunts.
15

Demi Moore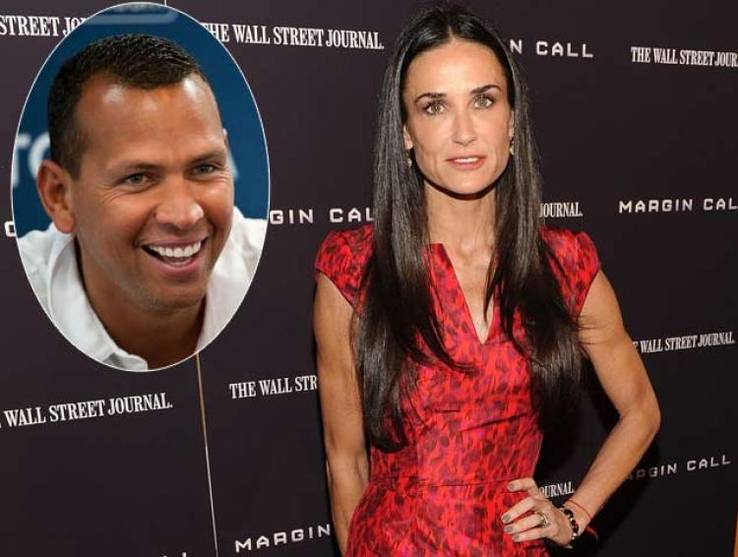 Demi Moore was linked to Rodriguez in July 2012, though she claims the two never dated. They dined together a few times and were caught, which spurred the rumors, according the The New York Post. She reportedly brought a stray cat to a part at his house later that year, when she was reportedly dating Vito Schnabel. While there has been nothing confirmed between the two, Moore has a record of dating younger men. A-Rod is currently 42 to her 55 years of age. Her former marriage to Ashton Kutcher has placed her in the role of being a good fit with younger men. And since she looks younger herself, it makes sense that she would date below her age bracket. However, rumors are rumors and famous people have to know that any time they dine with anyone of the opposite gender, the rumor mills are going to start talking. There's no such thing as "just friends" in Hollywood, after all.
14

Julianne Hough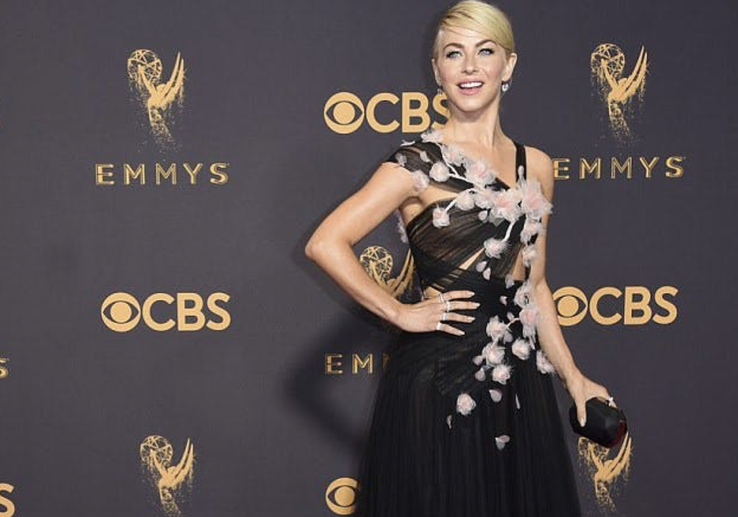 It's hard to strike out on the field, but it's even harder to strike out in life at the same time. Alex Rodriguez, fresh off a performance-enhancing substance scandal, set his sights on Dancing with the Stars professional Julianne Hough, according to IB Times. Rodriguez is well known for dating beautiful blondes and Hollywood beauties of other kinds, apparently Hough shot him down. He thought the two could hit it off, despite their 13 year age difference, but Hough turned down his request for a date in favor of Ryan Seacrest, her now ex-boyfriend. He made a few attempts and she considered going on a date with him. He asked her out through his reps, but she thought she was only going to go through with it to upset Seacrest so she thought better of it. The two would have made a dashing pair, but Rodriguez has no shortage of women to date as it is.
13

Jessica Sekely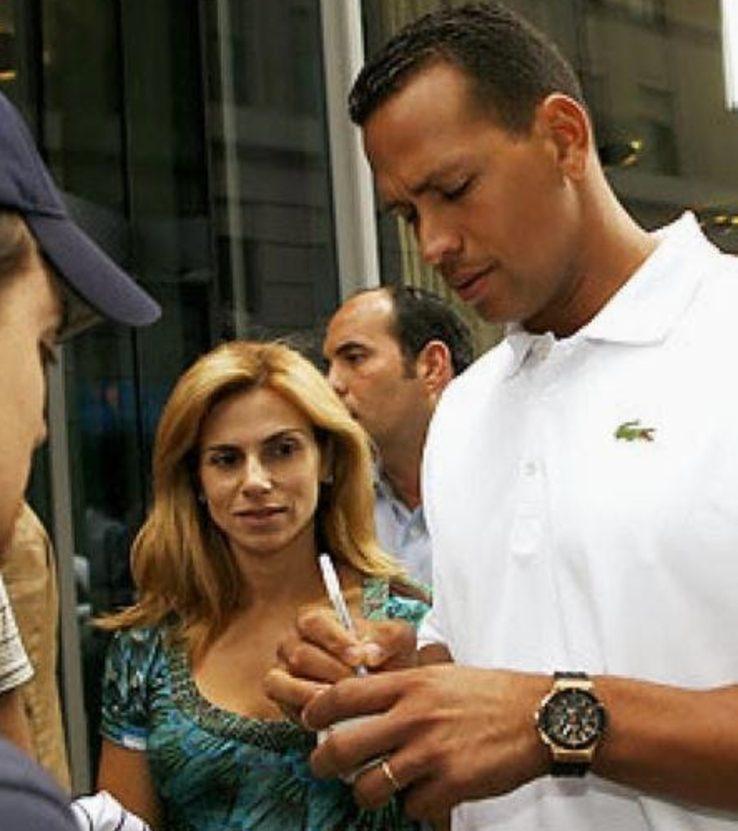 Jessica Sekely isn't new to baseball. In fact, she was formerly married to MLB outfielder and designated hitter Jose Canseco, according to The Sportster. The former Hooters waitress, model, and author of Juicy: Confessions of a Former Baseball Wife started more rumors when she and Rodriguez were seen together. Canseco was none too happy about the relationship and made plenty of claims against A-Rod including that he introduced Alex to his steroid supplier. It's hard to separate truth from rumors, but you can tell that Sekely has a type and that type begins and ends on the baseball field. Their relationship didn't go the distance, but you have to wonder if she'll write another book about dating baseball players after having been married to one. She and Conseco were only married for three years, but she remarried in 2007 and then divorced again in 2011. Her track record isn't on point, but she's trying.
Featured Today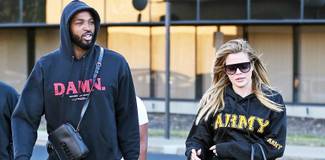 Khloé Kardashian Loses It On Tristan Thompson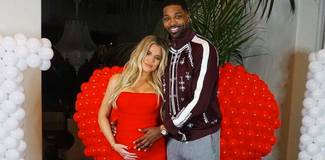 Tristan Thompson Caught Cheating On Khloe Kardashian

Abby Lee Miller In Tears As She Leaves Halfway House

12

Alicia Maria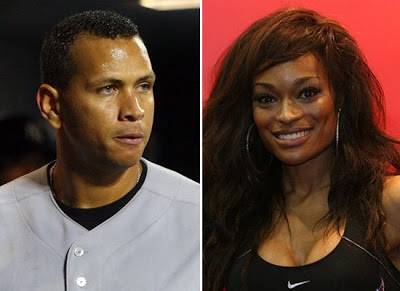 The New York Daily News revealed that A-Rod had plenty of women crawling out of the woodwork, including Alicia Marie, a musclebound model. She was dating ex-ball player John Rocker and never got much love for it, but she admitted that she and A-Rod spent time alone in his apartment. Though that alone can start plenty of rumors, Marie claimed that A-Rod was a "sweetheart" and that the two were just close friends. Alicia Marie also admits to being obsessed with comic books at a young age and the way women were drawn in them. She started training and competing in fitness competitions at a young age and was called "The Machine" in the gym. She would have been a good fit for A-Rod's workout regimen and could likely have kept up with him nicely, if not surpasses some of the things he can do. But since they're just friends, it's not meant to be.
11

Bethenny Frankel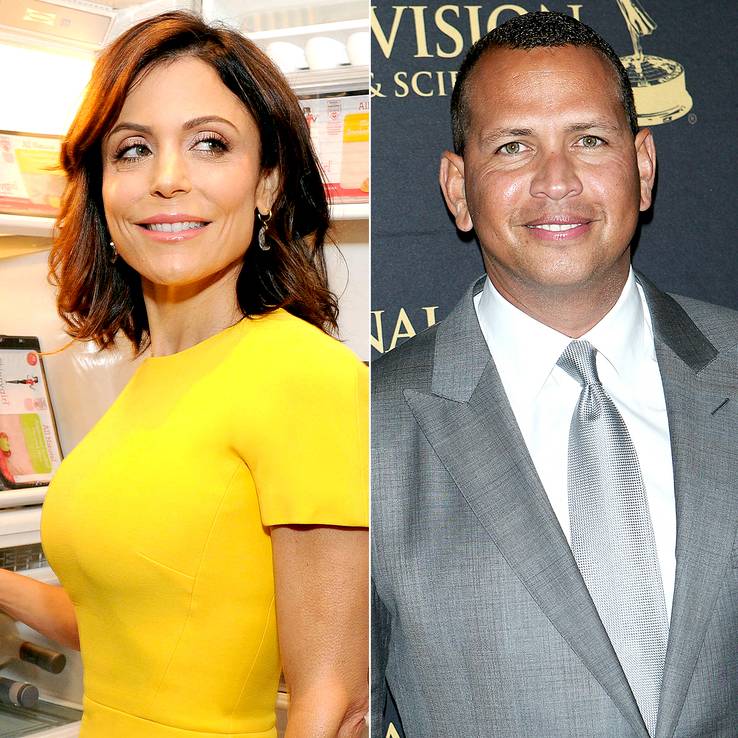 More rumors picked up with Alex and Bethenny Frankel were seen together, but The Real Housewives of New York came clean recently about their 2009 romance. She said she simply went on two dates with him when she was interviewed by Andy Cohen on Watch What Happens Live, which can be seen on YouTube. She says she doesn't remember if he was a good kisser. She didn't admit to actually "dating" him, but instead said that they just went on two dates. The event happened shortly after his divorce so perhaps he wasn't ready to get serious again that soon. Both have gone on to other ventures and other people, but the pressure is always on when two famous people come together and lead the media and fans to think they might actually be dating. What would have happened had there been a third date? We'll never know, we suppose.
10

Kate Quinn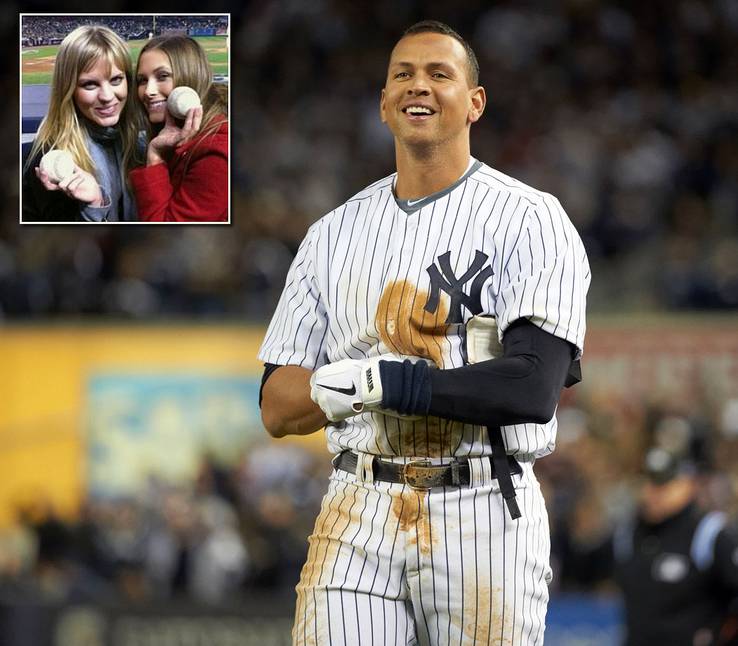 When you're an Australian model, you're probably used to getting picked up wherever you go. You might think the guy next to you in the stands at a baseball game will flirt with you or perhaps try to get your number. But a player? That's different, right? They're too busy to even notice the people in the stands, much less talk to them. Or are they. Alex Rodriguez may be all business when he's in the field, but once he's removed, watch out, he's on the prowl. Apparently, he made advances towards Kate Quinn and her friend in the middle of the game through a ball he passed over to them. The women were surprised and taken aback, according to USA Today, but they didn't really know who he was when they went to the game. There's no telling as to whether or not the pair dated after the advances.
9

Cynthia Scurtis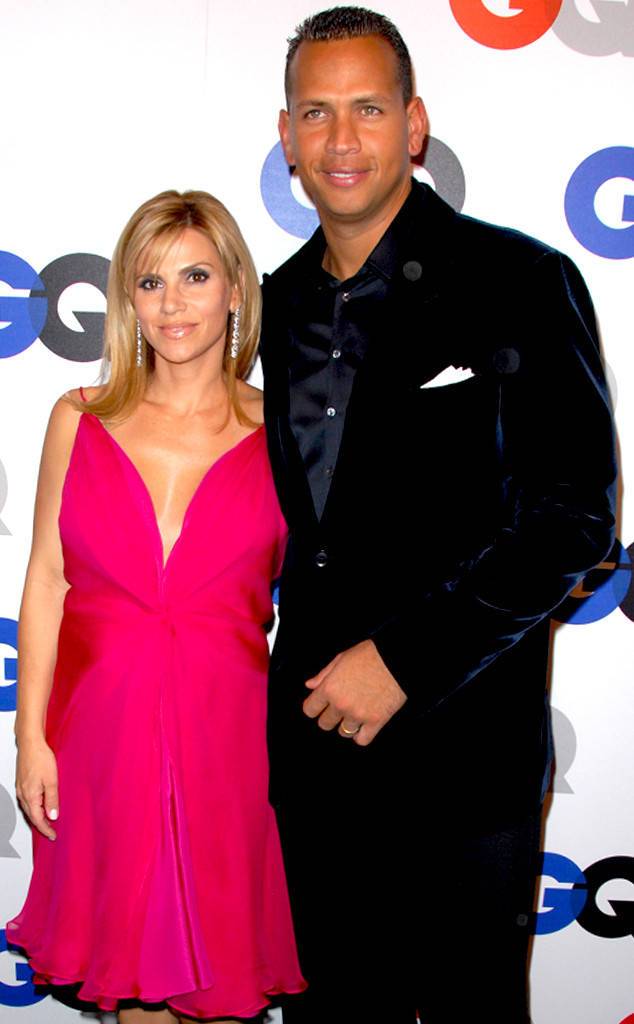 A-Rod has only been married once—so far. Cynthia Scurtis was his wife of 6 years from 2002-2008. She was native to Coconut Grove, Florida and the couple had two daughters, Elia and Natasha. Scurtis was a psychology graduate that he met in a gym in Miami. She was the one who filed for divorce in 2008 and cited emotional abandonment of her and her children. She accused him of marital misconduct to which he responded that the marriage was broken and could not be fixed. Some of her accusations were stricken from court records. The couple reaches a settlement a few months after she filed for divorce and things between them have been calm ever since, at least where the media is concerned. Rodriguez himself, however, has managed to stay in the spotlight not only for his baseball status, but also for the women he continues to date now that his marriage is over.
8

Kyna Treacy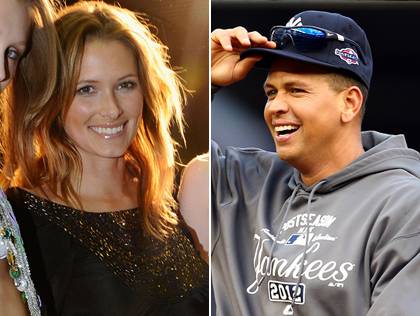 In 2012, Joe Girardi took Rodriguez out of Game 1 during the ALCS, but that didn't stop him from having his fun. Apparently, he flirted with Treacy and Quinn in the stands and asked them for their numbers, according to USA Today. He signed a ball that had a note on it and handed it over to them. The ball instructed them to put their number on it and toss it back. The women did return the ball and plenty of looks flew between them and A-Rod until the 12th inning kicked in and Derek Jeter got hurt. Who knew it was so easy to find someone new to date? Of course, A-Rod probably can't walk into a bar without getting overwhelmed by women so it's much easier to simply pick them up at a game so he doesn't even have to do much when it comes to finding someone. Just toss the ball and see who catches it next.
7

Torri Wilson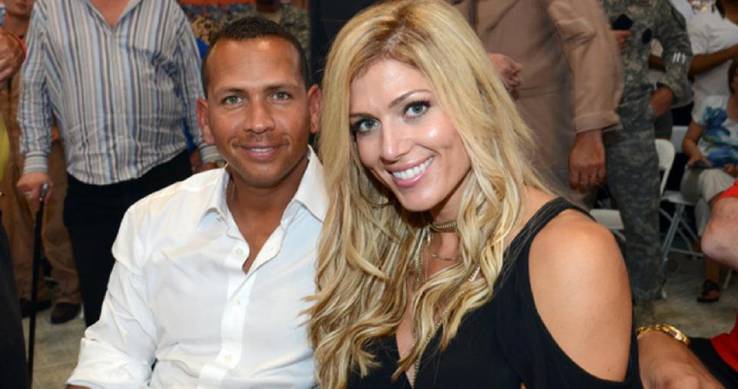 Torrie Wilson is a triple threat as an actress, model and WWE diva who dated A-Rod for three years. They broke up because of his ex-wife Cynthia's role in his life, according to Page Six. Wilson wanted him to commit and the pair would fight over the large role his ex had in his wife. He simply wasn't ready to get married again and sources said that Torrie also had issues with his flirtations with other women. Though his ex got engaged to someone else while he was with Wilson, she was still a large personality in his business affairs and even his personal life. Since they have two children together, there's no getting rid of her completely. Wilson and Rodriguez worked well together as super fit individuals and began dating in 2011 when they were both 39. They worked out a lot, but once they split, Wilson started working on her acting career more.
6

Erin Simmonds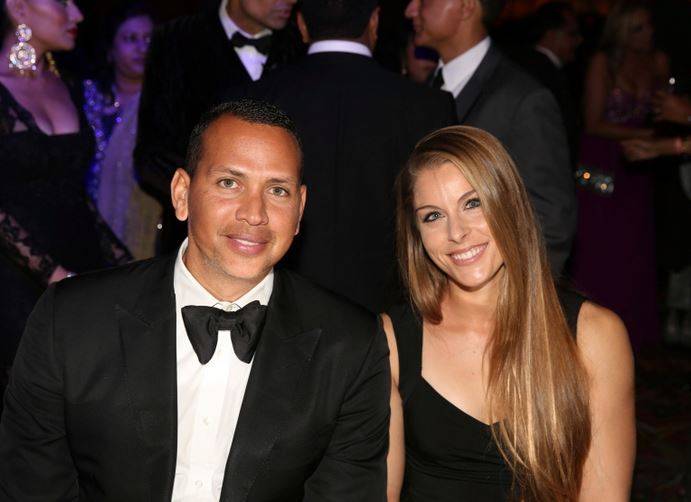 Given his track record, it's not all that shocking that Rodriguez was able to snag another super fit girl in Erin Simmonds. The two were spotted at a gala together and seemed to be a good match. After all, since both enjoy spending time in the gym, it makes sense that he would be happy with a former track athlete. Simmonds is a Florida State alumni that was trying to get into fitness modeling and became part of the Texas A&M track coaching staff, according to Busted Coverage. The pair dated in 2015 after he and Torrie Wilson broke up and Simmonds uses social media to build her business with workouts and motivational quotes for those who follow her. She was his mystery girlfriend for a while, but once they stepped out in December to a charity event, everyone figured out who she was and started looking into her career as well.
5

Anne Wojcicki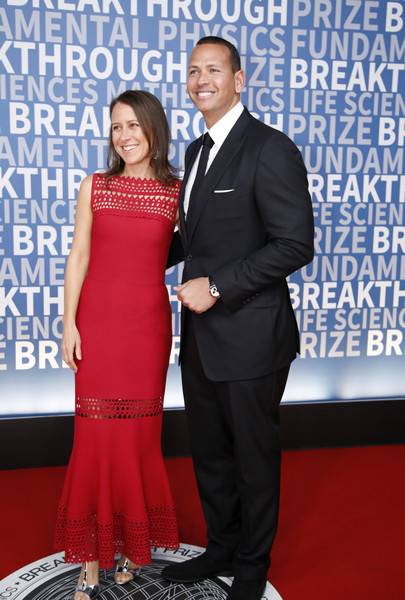 Anne Wojcicki has no need to dig for gold so Alex Rodriguez had every right to think she was in it for the right reasons. Wojcicki is a 43-year-old entrepreneur and billionaire herself who was formerly married to Google co-founder Sergey Brin. She and A-Rod stepped out together at a Met Gala. They were together for just under a year and separated quietly a few months before they went public with the news, according to an article on Page Six. The pair had different backgrounds, which made them an unusual couple, but they were both smart business people and had some things in common like a love of the tech world. But there was a lot of long-distance portions involved and they may have been too different in the end to make it work. Reports state that they remain friends and share the same social circles where they see each other occasionally.
4

Ella Magers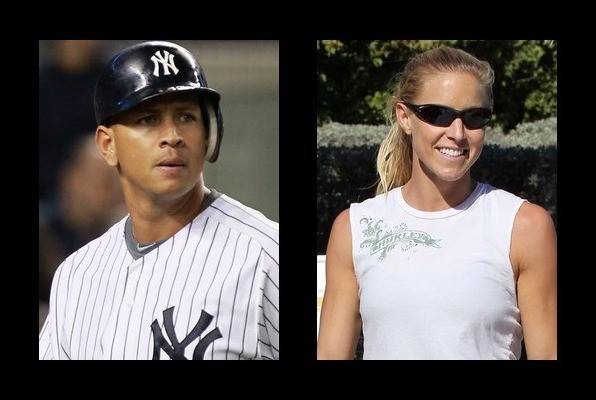 Ella Magers was more of a fling for A-Rod as the pair met in Miami in October 2011, but things never really progressed very far between them, according to Zimbio. Magers seemed to be a great fit for the baseball player since she has washboard abs herself and is a fit, competitive kickboxer and bodybuilder. As a fitness trainer and nutritionist as well, she was in a good position to counsel others who needed help in that area. A-Rod, however, does not and the pair moved on from one another quickly. Though she was spotted with A-Rod on rare occasions, the longtime fitness pro has appeared on CBS health reports and her own online workout videos to continue her fitness journey and help others around her. It doesn't seem as if A-Rod has luck with this particular type of woman, though they sound and look like the perfect fit on paper.
3

Elaine Spottswood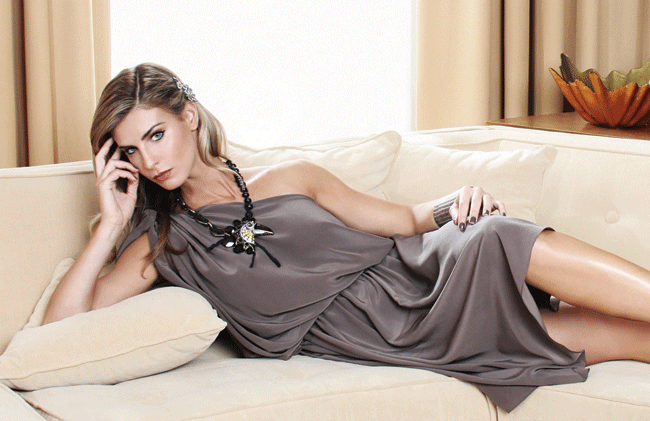 Elaine Spottswood is a pretty blonde from Miami, but when she and A-Rod dated, he deemed her "too clingy" and moved on, according to Page Six. This is the very same reason he ended things with Kate Hudson. Spottswood got famous for dating Rodriguez when she went to lunch with him in Miami wearing nothing but a shirt. They only dated for a few months, but they would see each other every day at the gym. When he told his friends she was getting clingy, he decided to end it. Shortly after their relationship crumbles, he was spotted hanging out with several girls at a pool bar for the weekend before he headed back to his career in baseball for the annual Yankees camp. Spottswood kept it up at the gym and has a stunning physique because of it. At least she didn't have anything to cling to and could concentrate on workouts.
2

Joslyn Noel Morse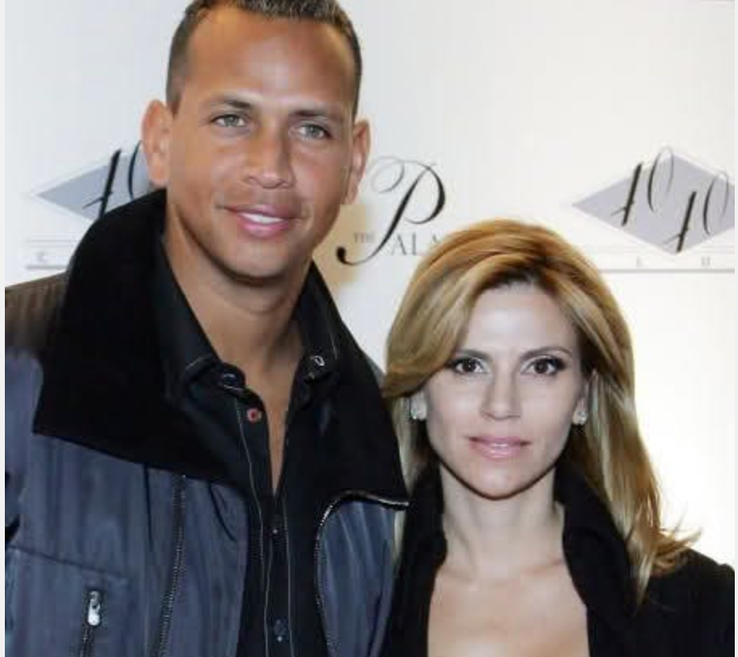 Joslyn Noel Morse shows up in A-Rod's life in 2007. She allegedly met him while he was still married. The former Las Vegas Scores exotic danger came onto the scene late in the marriage and the pair were seen together in Tampa, Dallas, Toronto and Miami. Morse went on to become a personal trainer, according to the New York Post and A-Rod went on to do just fine in baseball as well as with other women. Their relationship was secret for quite some time, but the secret of her identity came to light when they started to be seen together. They occasionally went to dinner and were spotted out and about in various cities. Morse's life with A-Rod certainly shot her to fame and got her a higher level of a client list when it comes to her personal training business. If nothing else, she came out well the other side because of that.
1

Melissa Britos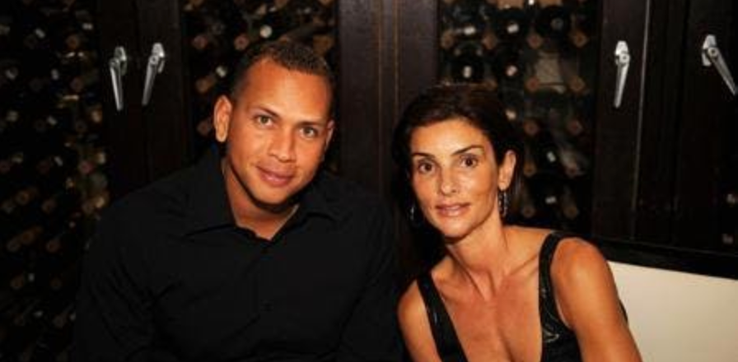 Melissa Britos fits in with A-Rod after his rumored relationship with Madonna, which came just as he was getting divorced. A-Rod was supposedly "obsessed" with Melissa Britos, according to The Hollywood Gossip. The model received dozens of text messages from him a day, asking her to spend time with him. He was seen dropping her off at her hotel after spending time with her. It sounds as if he was excited by Britos, but having just come off his six year marriage, he wasn't ready to settle down. His time with Britos comes on the heels of his divorce and in the midst of other rumored relationships so it makes sense that it didn't work out for the pair. Not many women want to be one of many and if he didn't really know what he wanted at that point, things were doomed from the start—even if he was highly interested at first.
References: aol.com, hollywoodgossip.com, nypost.com, pagesix.com, zimbio.com, bustedcoverage.com, usatoday.com, nydailynews.com
Source: Read Full Article