Humans are very complex creatures, however, the drive to be successful exists in pretty much everybody. The only fact is that only a few are able to make it work through sheer determination and hard work. This is true for any goal whether it be good grades or simply getting the job of your dreams. Acting is yet another one of these professions where the chances of becoming famous are low yet the competition is higher than ever.
Often times it can become quite easy to watch one of your favorite actors on TV and think that perhaps they have the best life, however, a fact that most of us don't take into consideration is that for many of them, it took years and years of hard work and menial roles before they were able to get the exposure that they needed. The fact remains that you're never really too old to start something and so to keep that spirit alive, we set out to do our research and came up with a list of successful actors who got their fame after years of struggle and success. So, if you're feeling a bit low today then this list is something you should definitely go through.
20

Alan Rickman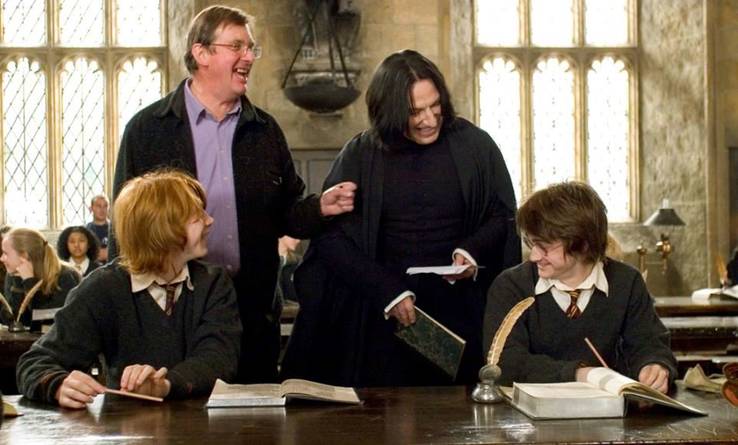 We all know about Alan Rickman and like most of the people on this list, he was not a born star but eventually became an amazing actor through his efforts and he achieved what he wanted to. He started his career in theatre. He was lucky enough to study at the Royal Academy of Dramatic Arts in London. He was known to be a very graceful and sophisticated actor of his time. Like other actors, he also wanted to get praise and wanted more people to know about his talent but this wish took a long time to come true. His biggest dream was to perform on the big screen and it took ten years for that day to happen. His endless struggle and talent were prized as he eventually got a role alongside the legendary Bruce Willis at the age of 46. According to IMDB, Rickman once said, "Actors are agents of change. A film, a piece of theater, a piece of music, or a book can make a difference. It can change the world." This shows how much passion he had for his profession. And of course, who can forget his iconic role in the Harry Potter series as the misunderstood Professor Snape.
19

Jenna Fischer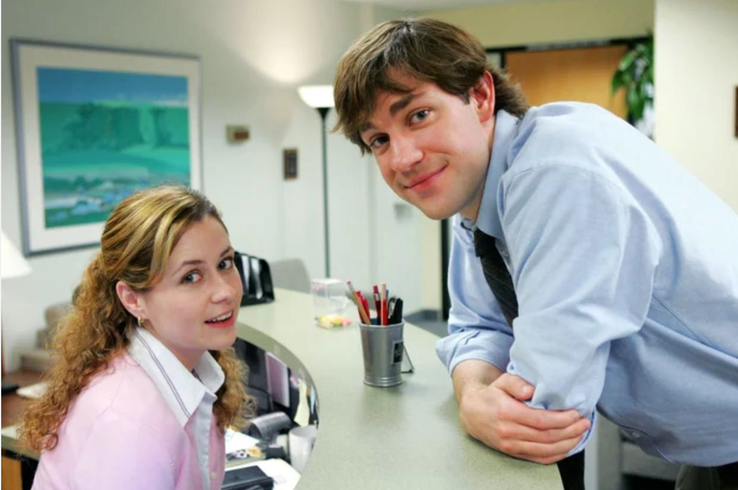 This beautiful face of Hollywood is also among those who tried the hardest to get a big break. She was fortunate enough that at the age of 31, she got recognition through The Office in 2005. She made all the possible efforts to make a place for herself in the industry. Being a woman, it sometimes becomes hard to cope with the expectations of others and she also had some of the worst experiences at the start of her career. Because of this, at that young age, she was unmotivated when she was told that she cannot act and that there is no place for her. However, she knew that she had the potential and even after being told that she wouldn't really succeed, she still worked steadily towards her goals, not losing confidence. All her efforts paid off in the end when she finally got nominated for an Emmy Award for her character Pam Beesly from The Office.
18

Bryan Cranston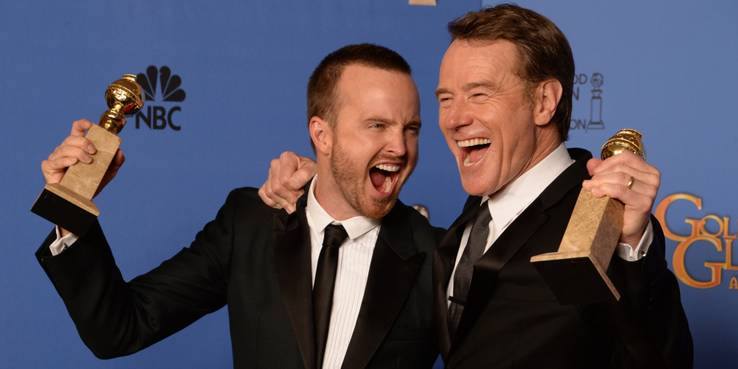 Bryan Cranston rose after years of unappreciated work in the industry. Being a house of talent, he knew that someday he was going to leave everyone behind. This was not his good fortune but his will to survive that made him what he is today. Bryan Cranston is now known to be one of the hottest actors working in Hollywood. He seems brilliant in all of his characters and puts in an effort to take those roles to the next level. He worked day and night in the 80s and 90s to achieve his goals. His roles on Seinfeld and Malcolm in the Middle were his most applauded ones. However, his work in Breaking Bad was an excellent portrayal of his talent and really shot him into the limelight. He ended up winning a Golden Globe Award, an Emmy Award and also a Tony Award, making him one of the few people to have done so.
17

Jessica Chastain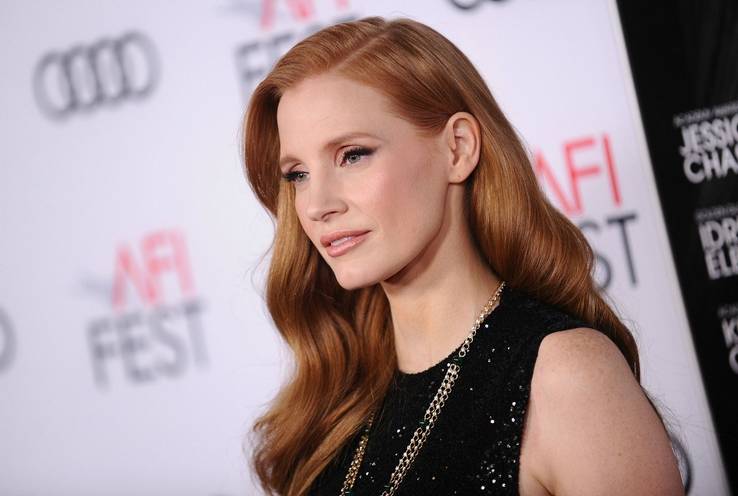 Every celebrity has his or her own story of hardships and efforts to meet the ends. Jessica Chastain was also snubbed by the people in this industry and was not given good roles for a very long time. But it is also true that a hardworking actor will make their way to the top no matter what and Jessica Chastain got the praise she deserved but it took her a long time to get recognized. She struggled not just in acting but she also faced criticism for her looks which made things very difficult for her. As she has red hair and a not-so-modern look, she was not given good roles initially but then in 2011, The Help became a turning point for her and her award-winning performance in Zero Dark 30 showed everyone what an amazing actress she is. In her own words, Jessica said, "I'm a true believer that you get out of something what you put into it."
16

Jon Hamm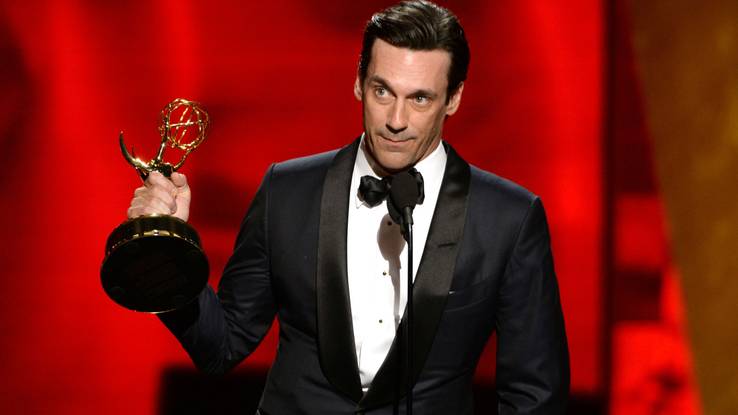 It's hard to believe that an actor like Jon Hamm would have to face a really long period of struggle at the beginning of his career. At one point in his life, he almost ended up believing that acting was not something that was made for him and he decided to give up and leave. One of the reasons behind this decision was that he was tired of always having his nose in the grindstone. He was disappointed and decided to quit at the age of 36. Sometimes it becomes really hard for some people to make their place and maybe it was just not the right the time for him. However, his role as the advertising executive Don Draper in Mad Men was a breakthrough for him and this role is still one of the most remarkable characters in television history.
15

Harrison Ford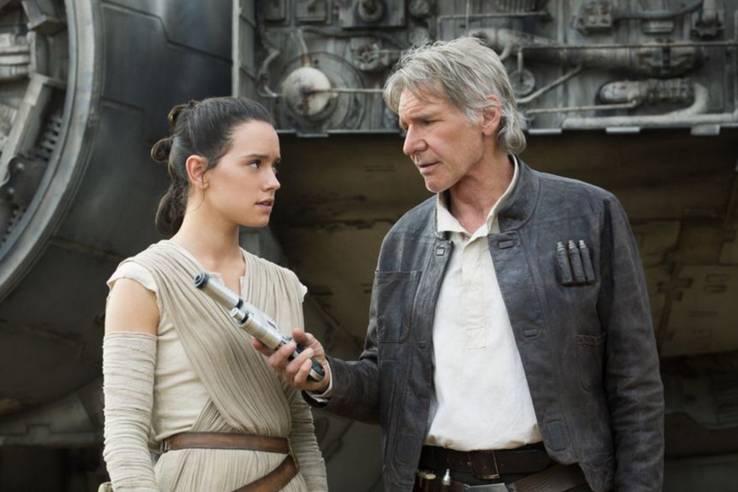 There is a wise saying that goes something like, "strength and growth comes only through continuous efforts and struggle". Harrison Ford is also on the list of those actors who got a break after years of struggle. It is even weird to think about the fact that someone as amazing and charismatic as Harrison Ford struggled to land a solid role in the beginning of their career. He performed some supporting roles initially but nobody knew him because he was unable to make his presence felt with the audience. He played a side role in his early thirties as Bob Falfa in American Graffiti but that wasn't enough. It wasn't until his roles in mega-blockbuster films like Indiana Jones and Star Wars that Harrison Ford finally forged a place for himself in the industry. Now, he is considered to be an acting icon with fans spread all over the world. His acting skills and constant struggle paved the way for his success.
14

Samuel L. Jackson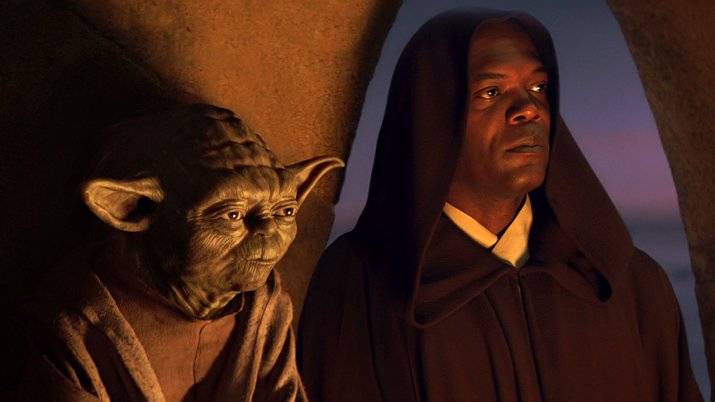 Once again, just like Harrison Ford, Samuel L. Jackson is one of the most iconic names in all of Hollywood. One look at him and you wouldn't really expect him to be the sort who should've had to struggle much but that is what happened and it makes his whole story all the more inspiring. Initially, he ended up only playing ordinary roles in films like Coming to America and Do the Right Thing. As these roles weren't really that great, Jackson ended up being unable to fully show his potential and acting skills. He finally got the chance to become famous at the age of 45, a time when most people are usually thinking to settle down but his sweat and strain paid off and he got some outstanding roles in movies such as Snakes on a Plane and Star Wars which made his acting career a hit. Nowadays he is enjoying his role as Nick Fury in the Marvel cinematic universe.
Featured Today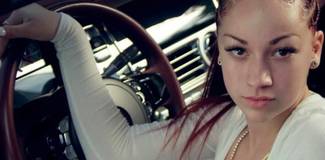 Cash Me Outside Girl Throws Shade At Nicki Minaj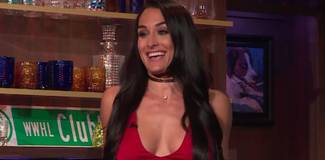 Nikki Bella Ditches Engagement Ring For First Appearance Since Cena Split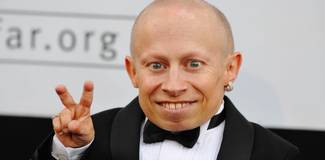 'Austin Powers' Actor Verne Troyer Dies At Age 49

13

Jane Lynch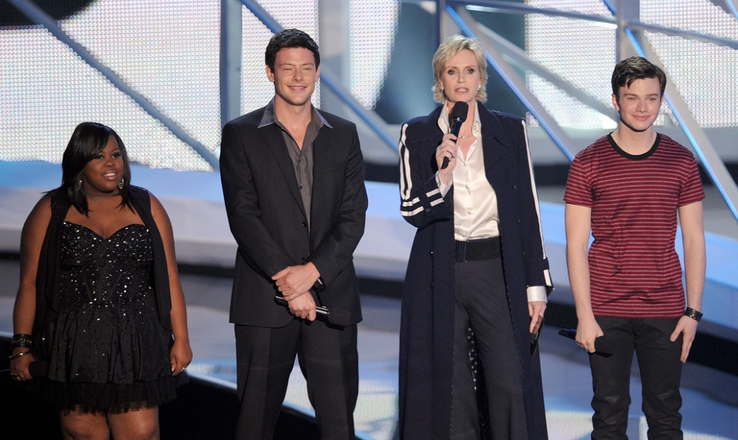 Jane Lynch is also on the list of those actors for whom it was initially difficult to have a good start in their career but today they are loved by everyone. Jane Lynch spent many years struggling and doing simple side roles and never giving up even when the initial roles were not her first choice. She was a part of films like The 40 Year Old Virgin and Role Models, but these didn't prove to be that successful because she was stuck with minor parts. However, one thing that remains true is that you never know when your time will come and you'll end up getting everything that you had ever wished for. She was awarded for her struggle at the age 49 when she was cast in Glee. Her character in that show was loved by everyone and her role as Sue Sylvester garnered her an Emmy award at the 62nd Annual Primetime Emmys.
12

Kathy Bates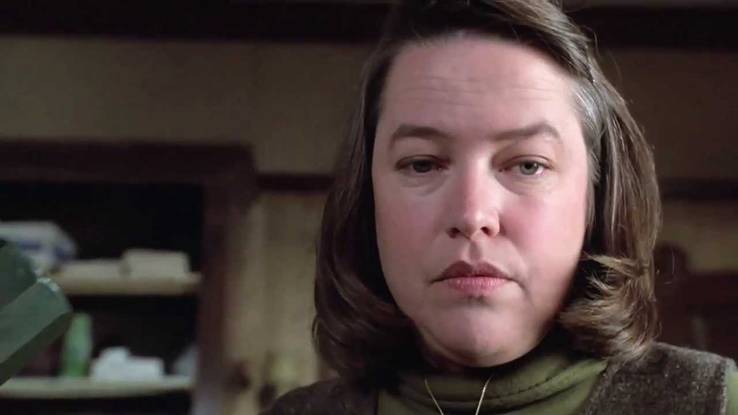 There is no shortfall of skillful actors in the acting industry whether it be Hollywood or any other part of the world. Each of them just needs a chance individually to show how skilled they are. Kathy Bates is also one of those who waited for a very long time and when she got the chance, she bloomed in the industry. All is well that ends well; early struggles don't seem much when you win in the end. Kathy Bates worked very smoothly and with a lot of patience throughout her career. She was 42 when she got a major role in the movie Misery. That changed everything for her and she also ended up winning an Oscar for her tremendous work in the movie. Later, she was nominated for more Oscars, a few Emmy awards and even a Golden Globe award. This was nothing short of amazing and Bates proved that she was a force to be reckoned with.
11

Jeremy Renner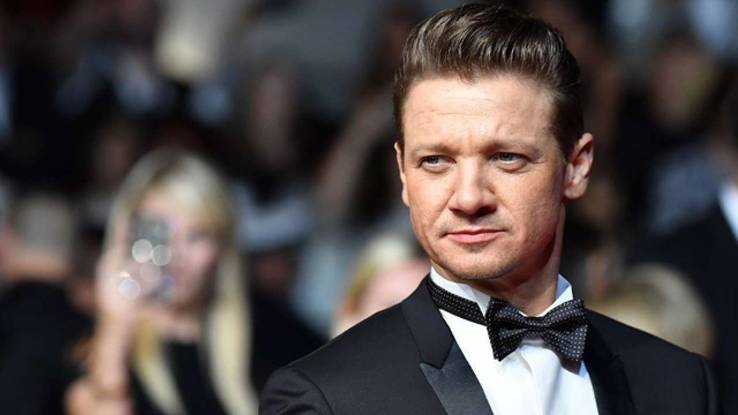 The American actor who is now known all over the world as Hawkeye had to face a great many challenges before he could really be considered a big actor. We've seen this story repeated multiple times now, however, all of these give one lesson in particular and it's that hard work can take you anywhere. Despite the fact that Renner was extremely talented, he was set back more than a few times and on occasion, he would feel as if his career with acting was not going to go anywhere. Still, despite all of this, he managed to keep his head up and ended up proving to everyone that he was indeed talented and deserved a spotlight. He got his big break in the 2008 film The Hurt Locker which is probably one of his best movies out there. He later got to join The Avengers as Hawkeye and has never looked back since.
10

Sylvester Stallone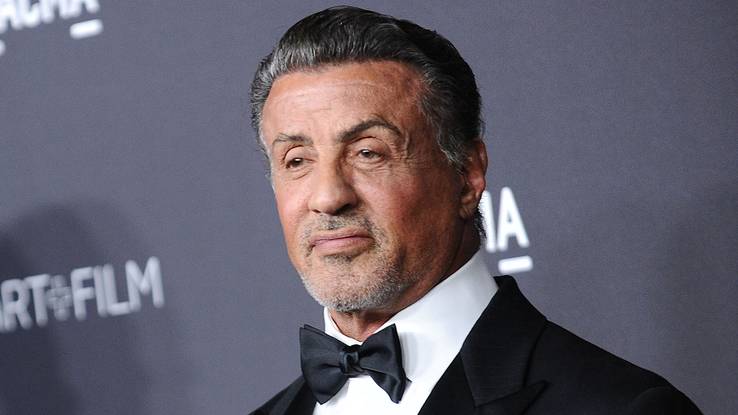 Ask anyone for a list of their favorite motivational movies and Rocky Is bound to be on there. This movie not only kicked off his acting career but also made him into the extremely successful star that he is today. Sylvester Stallone, despite being an extraordinary actor, also serves to be the role model for everyone. He made himself a success through sheer determination and his faith. Stallone belonged to a very poor family. He came in with empty pockets and yet went out with so much love, fame and not to mention, money. Stallone not only faced struggle in regard to his career but also in his life, there was a time when he had no place to sleep. This man showed that hard work can make anything happen. His life changed at 30 when he played the role of Rocky, whose script was also drafted by him, and today Rocky is everyone's favorite.
9

Ricky Gervais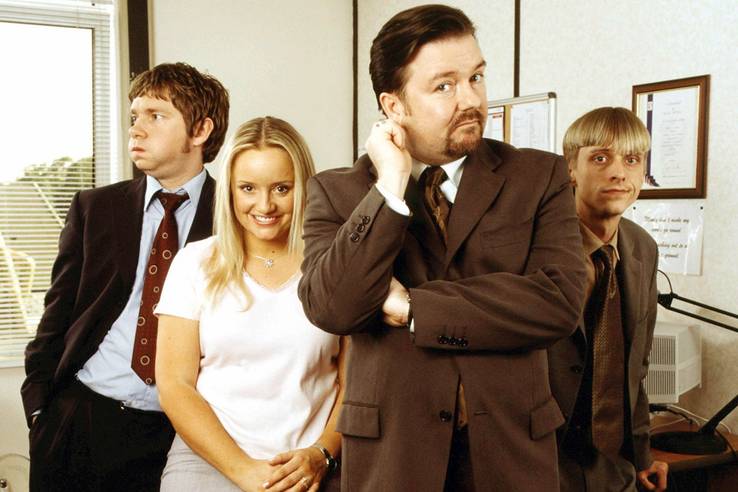 It sometimes becomes really tough to make people laugh at your jokes but a comedian certainly knows how to entertain his audience. Ricky Gervais is a comedian actor who makes it on our list of actors who have had a tough time at the beginning of their careers. He is now a well known British comedian who always comes up with new crazy ideas and makes place in the hearts of his audience. He perused his acting career in his thirties and worked for different shows but couldn't do his best. When he was 40, however, he finally got his breakthrough a British TV series The Office. What a lot of people might not know, however, is that he not only acted in this series, but he wrote it too. Highlighting the importance of hard work, he said in an interview, "You should do something, then sit back and say I did that."
8

Billy Bob Thornton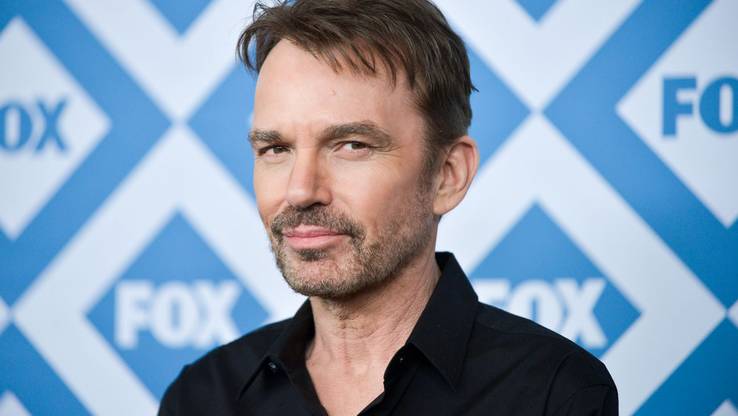 To say that Billy Bob Thornton has only a single talent would be a huge understatement. He is not only an actor and filmmaker but also a singer and a musician. He was nominated for an Academy Award for best actor for his role in the film Sling Blade, however, things weren't very bright for him in the beginning. He started his struggle as a musician and then decided to go for acting as well. As we already know, it is not easy to get recognized in the acting industry, let alone both music and acting. He started to show his skills back in 1981 when he shifted to Los Angeles. What a lot of people might not know about Thornton is that Sling Blade was his own creation, which he wrote, directed and then ended up starring in as well. This movie ended up taking him to the heights of success at the age of 39.
7

Steve Carell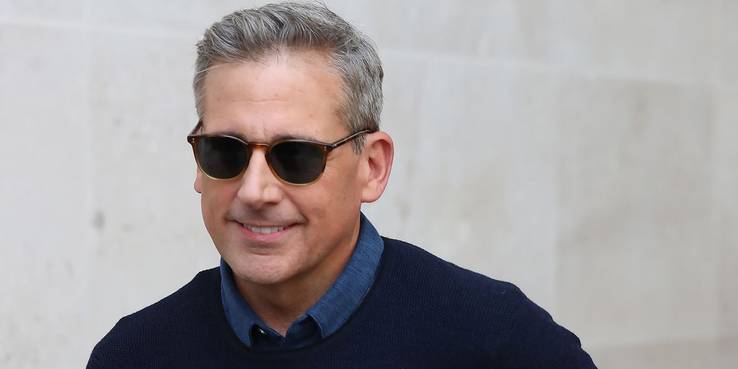 The last person on our list of struggling actors is Steve Carell. Every actor has his own story of contest and effort. But when you dream big you need to give your best. We've all loved him in one role or the other and he has a certain charm where he can easily make the viewers laugh or feel good. Carell used to play any role in the beginning, either small or big, good or bad that were given out to him without even thinking once. He just wanted to make a name for himself and show off his talent in the industry. In short, he did everything to survive in Hollywood. The real breakthrough of Steve Carell was his character as Michael Scott in NBC's The Office. He also did a role in Anchorman which was also very much appreciated. He quickly became famous and got to show his real acting skills at the age of 43.
6

Judi Dench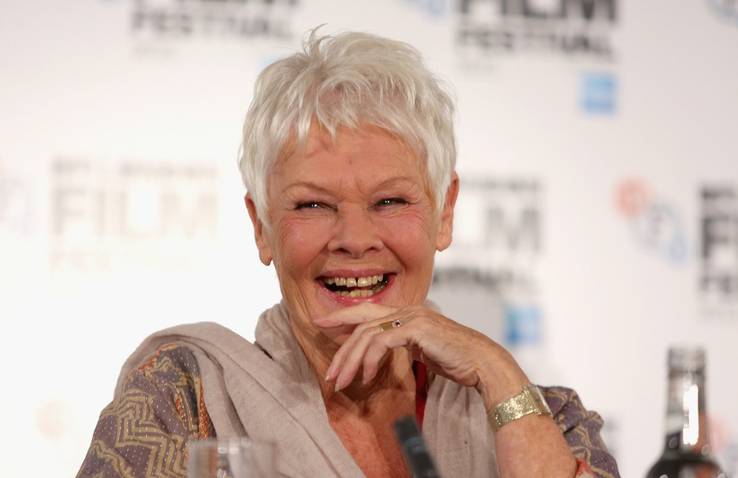 Judi Dench made it to the top of the list as a theatre actor. People who used to go to theatre liked and applauded her a lot. Even after being such a good actor it was a bit difficult for her to a make a reasonable place on the big screen since there is always a lot of competition happening and it is not easy to fit in. She was a polished and a sensible actor as she dedicated so many years of her life to the theater. She was so experienced and yet she was always eager to learn even at the age of 61. She eventually made a notable place for herself in Hollywood by playing the role of James Bond's boss in Golden Eye, 1995. She won an Oscar and successfully managed to get nominated for six more, something that is nothing short of a feat and goes on to show that hard work does indeed pay off in the end.
5

Margo Martindale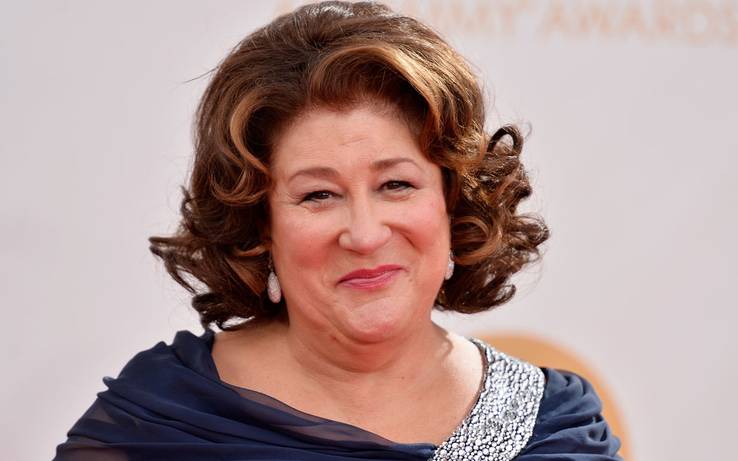 The famous Big Mama in Broadway's Cat on a Hot Tin Roof is next on our list. Margo Martindale was 54 when she did this role in 2004 which made her a name in the industry. She made her first on-screen appearance in 1990 and at that time she used to perform minor roles in television and films. It took her time to get recognition but when she got it, it was totally worth the wait. Her Big Mama role showed the filmmakers that the world needs to see her talent so she got many good roles with multiple A-lists in films and television. She also won an Emmy Award in 2011 for her work on Justified, finally getting recognized after being in the industry for almost 21 years. Even after all of this, she is still humble and emphasizes on the power of hard work hoping that others can get inspired as well.
4

Tim Allen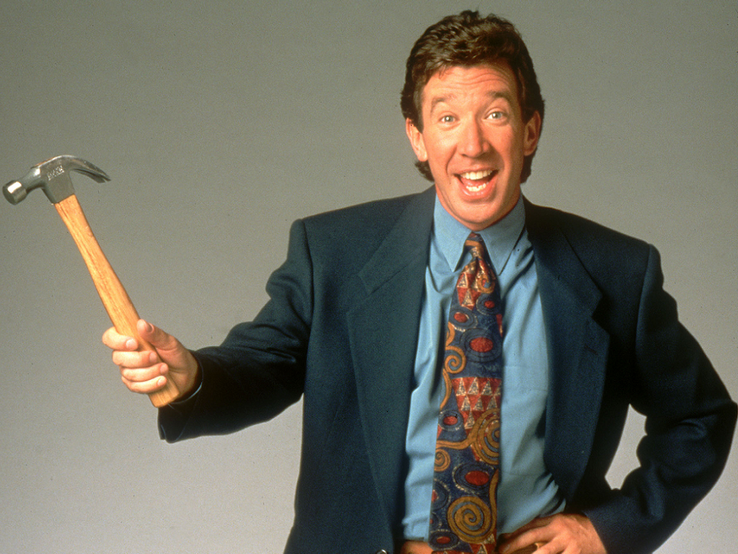 You cannot become a successful actor the very first day of your career. It requires a lot of time and patience and it usually starts with small side roles in the beginning. Same goes for Tim Allen. This actor had to struggle for the major span of his career. Tim Allen started his career by doing small roles and obviously, he was paid very less for them. It took him years to become a recognized actor and today his TV show Home Improvement is very much famous worldwide. He started long ago but at the age of 38 he was able to make a place for himself when he was given the role of Tim Taylor and he got the most amazing pay off when he ended up winning his first Golden Globe Award. This also meant that he became one of the highest paid actors on television, receiving a whopping $1.25 million per episode of Home Improvement.
3

F. Murray Abraham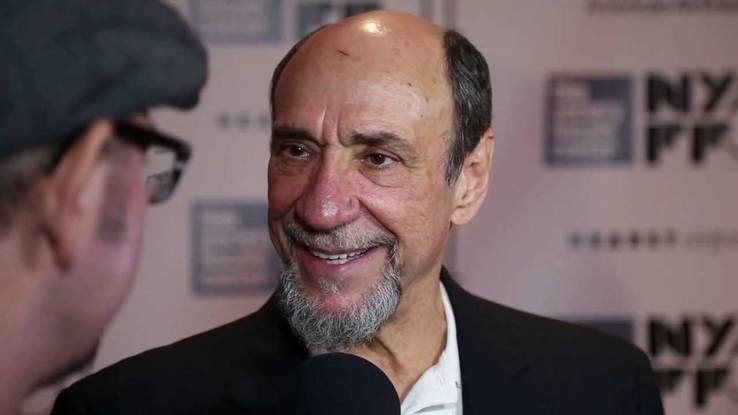 It is the acting industry's hard luck that they are always late in finding the true talent which is why most of these hidden gems end as giving up on their talents and hopes simply because they don't see the results for all the hard work that they are putting in. This could be said for pretty much any industry but the acting one is particular in the sense that it is highly competitive. But we also have many examples who spare their lives for acting no matter what. F. Murray Abraham is also one of those who worked tirelessly in this industry without losing hope. His efforts eventually produced results as he won the Oscar for his acting as Antonio Salieri in Amadeus and at last the world got to know of his exemplary talent. He was around 45 when he won his first Oscar and this eventually paved the way for him to get more success in the future.
2

Estelle Getty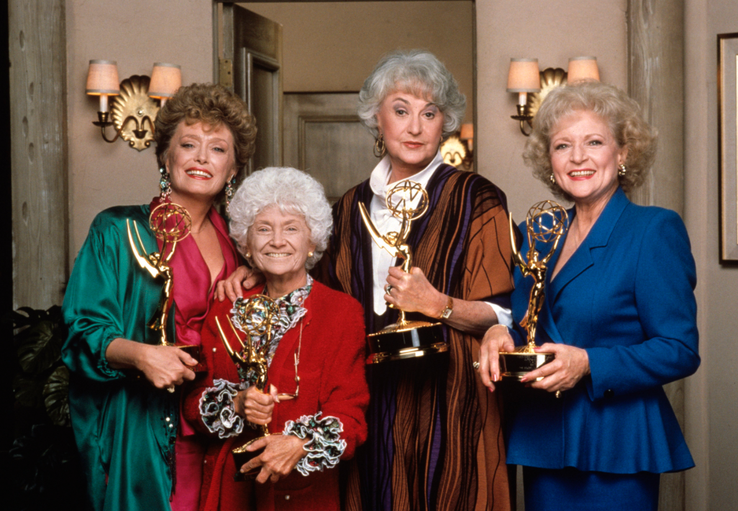 It is already a very difficult job to act and then the ability to make people laugh is in a league of its own. It takes a lot to become a successful comedian and that too as a woman in the late 80s but Getty proved that it could be done. Estelle Getty started her career as a comedian and theatre performer. She also initiated her acting career by playing small ordinary roles on television, however, the thirst of doing more took her ahead of the game. Even though she passed away in 2008, she left behind a lifetime of achievements for everybody to remember her by. She always welcomed the hardships and after so many struggles, she finally got her chance. The TV series The Golden Girls and her role as Sophia gave her everything as she reached the heights of fame at the age of 62 and the world was introduced to this amazing actress. She ended up winning a Golden Globe Award and was also nominated for two more.
1

Lucille Ball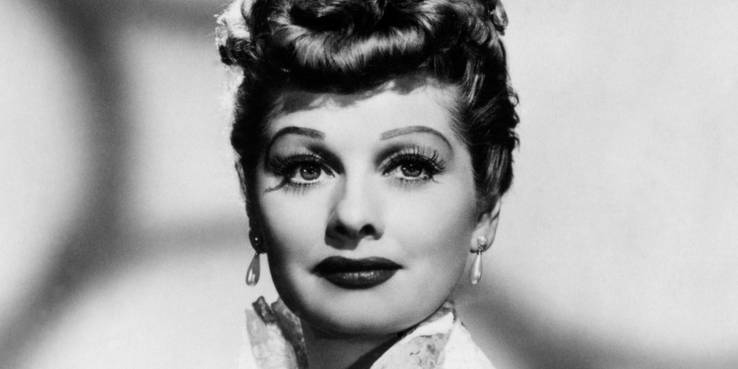 The acclaimed, notable and the prime sitcom I Love Lucy which is now written with golden letters in the history of sitcoms made Lucille Ball the star. It was not that easy for her to become such a superstar and make history. Before this, she had to go door to door to show her talent but nobody gave her a chance. She had to face the same hardships as many others. She performed on stage for a long time and also played small roles for television but her talent remained unnoticed. Ball's rise to fame was important back in the 50s since women didn't get a lot of the opportunities and a female comedian was something out of the norm. Today, only a few of us remember that she was the first female comedian to really make such a mark in Hollywood and her starring in one of the most loved sitcoms I Love Lucy served as a huge milestone for her.
References: Business Insider, Acting In London
Source: Read Full Article