There are a lot of celebrities out there who really need to grow up, but most of them have completely lost touch with reality. They may never even realize that they need to grow up because they've been rich and famous for so long and surrounded themselves with yes-men. They can be rude, bratty, spoiled, and sometimes, just downright immature.
Let's face it, most celebrities aren't known for their brains and they are always surprising us with just how ignorant they can be. Celebrities have always said such things in interviews but with the help of social media, they have even more opportunities to say the weirdest things you can think of. But hey, celebrities are known for beauty, music, acting, athletic abilities–but being smart won't necessarily get you very far in Hollywood.
The immaturity of these A-list celebrities will blow you away and when you read some of the things they've said, it will probably make you feel a lot better about your own intelligence. The childish behaviour of these celebs is downright horrifying and it's hard to believe that they are so rich and successful when they have the IQ of a small child. These are the celebrities who make you say, "Grow up!"
20

Taylor Swift: Famously Immature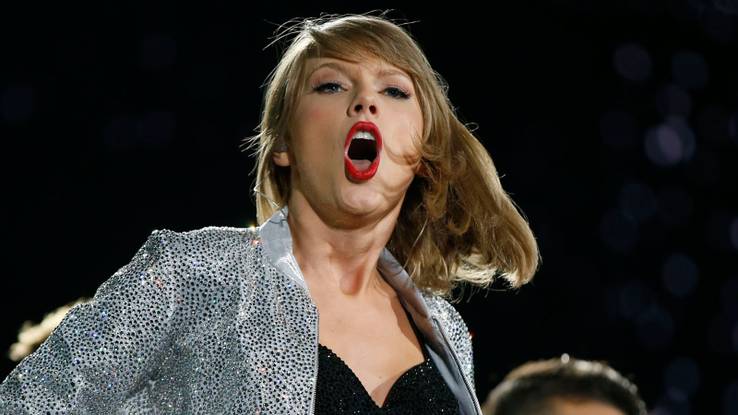 Musicians write songs about ex-girlfriends and ex-boyfriends all the time but it's not the subject matter that makes T-Swift's music so irritating. It's that she's always played the victim.
According to Buzzfeed, she always write songs about situations where she comes across as the one who was wronged. She would be a lot more relatable if she admitted to making mistakes every now and again.
She's only human after all. It seemed that she was turning a corner with songs like "Blank Space" on 1989 but then she was right back where she started with "Look What You Made Me Do" on her newest album, Reputation. And we'll never be able to forget about the time when she said that Kanye West hadn't run the lyrics to "Famous" by her, but then Kim Kardashian showed us the receipts in the form of a very enlightening Snapchat video.
19

James Franco: Creep Alert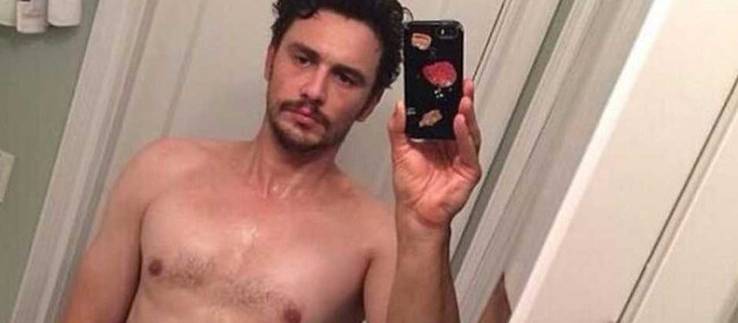 James Franco went from heartthrob to a pretentious dude over the course of his career and his reputation has been tarnished by his behaviour. Pretentiousness is a sign of immaturity because it reveals deep-seeded insecurity that should be outgrown as an adult. It also doesn't help that he's incredibly creepy.
According to Newsweek, for years he has pulled some very sketchy behaviour including sending photos of himself over the internet, trying to hook up with girls he really shouldn't be after, and hanging around colleges like UCLA to pick up college girls.
He is even known to go to parties at Los Angeles colleges to hook up with freshman girls. Ew. Considering that the 127 Hours star is now in his 40s, it's time to stop acting like a college frat bro and start taking responsibility for his actions.
18

The Paul Brothers: Dumbest Millionaires on the Planet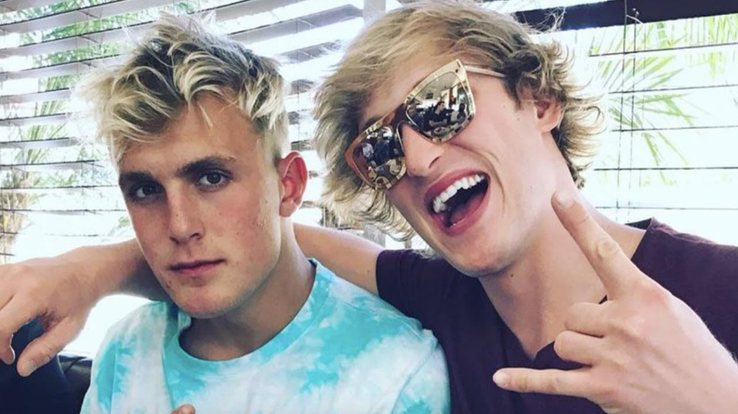 Jake Paul and Logan Paul are two insufferable YouTube and former Vine stars. For some reason, teens can't get enough of them. Even though they've gotten into all kinds of trouble with YouTube, Disney, and even the law, they keep making money. Why are these brothers so immature? Where do we begin? First of all, Jake Paul was on a Disney show before he got fired because he upset his neighbours.
According to J-14, Jake was riding dirt bikes on their lawns, and starting fires in his empty swimming pool which made the neighbourhood fill up with smoke. 
Logan Paul got in trouble earlier this year when he posted a video of himself laughing next to a body in the forest. Seriously. He was actually laughing. They proved just how immature they can be.
17

Leonardo DiCaprio: Time to Settle Down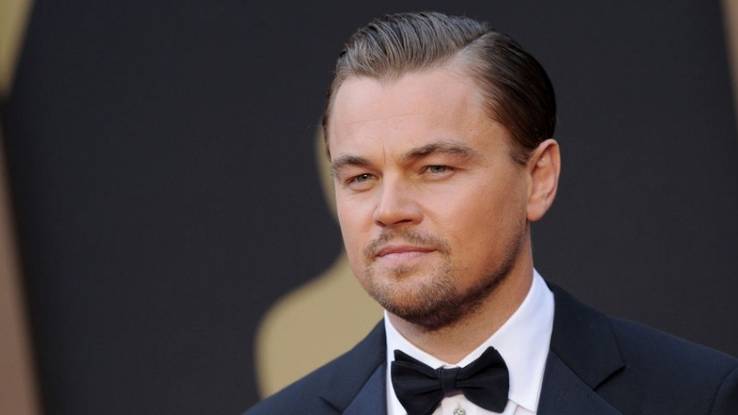 There are many rich and successful Hollywood stars who have had a long string of beautiful girlfriends but there comes a time when even the biggest stars need to settle down. George Clooney, Bradley Cooper, and Adam Levine all dated countless young and beautiful models and actresses before they finally settled down with their current, respective partners. These young models who date successful actors and musicians are generally blonde and beautiful and they rarely ever open their mouths. How shallow do you have to be to date a woman who is just there as arm candy?
According to Slate, Leonardo's girlfriends always look remarkably similar, they're almost always blonde, they're all between the ages of 20 to 25, and they rarely speak.
It's time the Titanic star grow up and stop dating women like he's trying to prove that he's still got it. Doesn't it get tiresome to always date the same kind of person over and over again?
16

Miles Teller: His Arrogance is Telling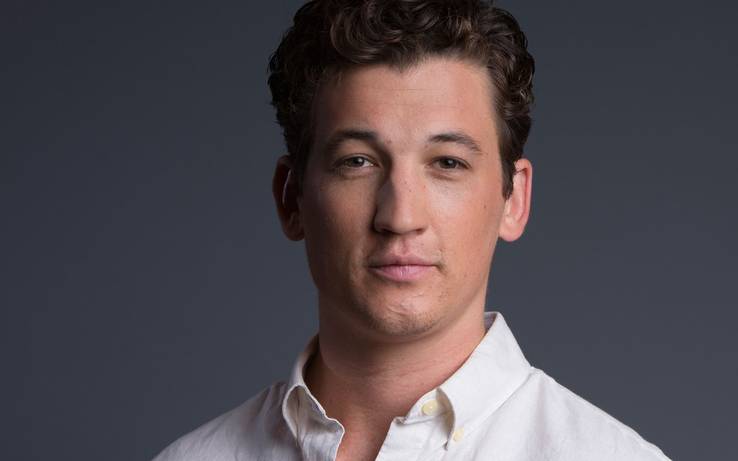 Miles' Teller career might be over before it even began. Sure, he's starred in the movie Whiplash but after that he's starred in Fantastic Four, War Dogs, and Get a Job. Some may find him talented but he's lost all likability with his immature antics.
In an interview with Esquire, Teller said that he believed himself to be better-looking than people thought he was.
He also slammed the movies that made him famous in Hollywood such as the successful Divergent series which he said he appeared in for purely financial reasons. As if this wasn't already bad enough, he was also arrested for public disturbance and being uncooperative with the police. There is nothing more immature and childish than an arrogant guy who thinks he can break the rules and get away with it.
15

Justin Timberlake: Stop Crying About Your Breakup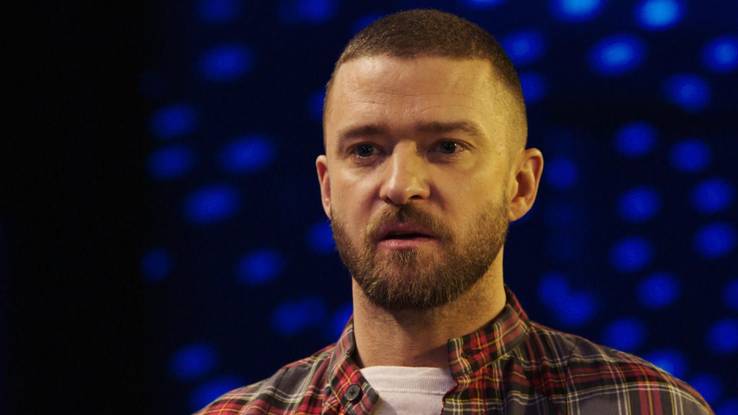 Justin Timberlake has been acting like a child since he was in NSYNC, but it's time to grow up. Even though it's been years since he broke up with Britney Spears, he used the breakup as a way to get a leg up in his career and he has been bringing up his "heartbreak" ever since, according to Buzzfeed. Come on, Justin, it's time to let it go.
Recently, Justin angered Twitter when he tweeted that he was inspired by Jesse Williams' inspiring speech about appropriating black culture.
Twitter users replied to Timberlake's comments by pointing out that he had been appropriating black culture for years while ignoring issues that actually effect people of color. It's time to grow up and take a look around.
14

Tom Cruise: Hide and Seek, Anyone?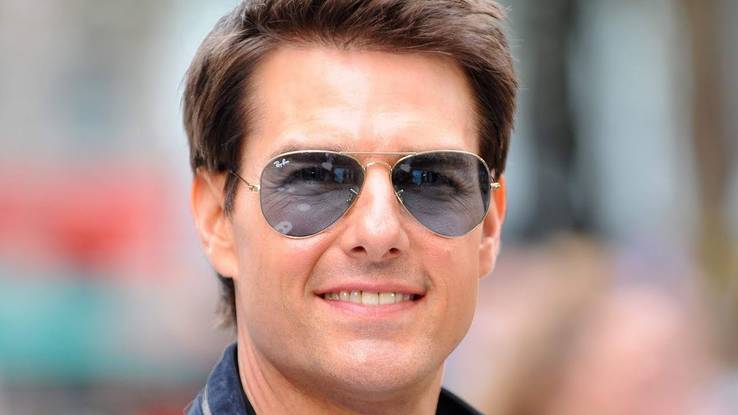 Tom Cruise literally jumped on Oprah's couch–who does that as an adult? Seriously, Cruise was a grown man and he acted like a child in front of millions of people and we are not about to forget that anytime soon. Need more examples why the Mission Impossible star needs to grow up?
According to Us Magazine, Leah Remini claimed that Cruise once invited her, her husband, Will Smith and Jada Pinkett-Smith over to his mansion to play hide-and-seek with him. Seriously?
Not only does he like playing kids' games, he also acts like a spoiled child at work as well. He holds so much power in Hollywood and is so completely lacking in self-awareness that he has to have as much creative control as possible. According to Vanity Fair, it may have been Cruise's inability to take a back seat creatively that made The Mummy such a flop.
Featured Today
Nikki Bella 'Devastated' Over John Cena Breakup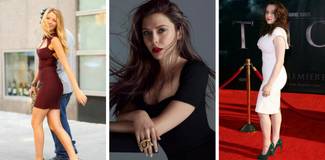 10 B-List Celebs Who Deserve More Attention (And 10 A-Listers Who Should Be On The C-List)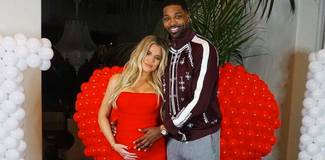 Tristan Thompson Caught Cheating On Khloe Kardashian

13

Armie Hammer: Bitter AF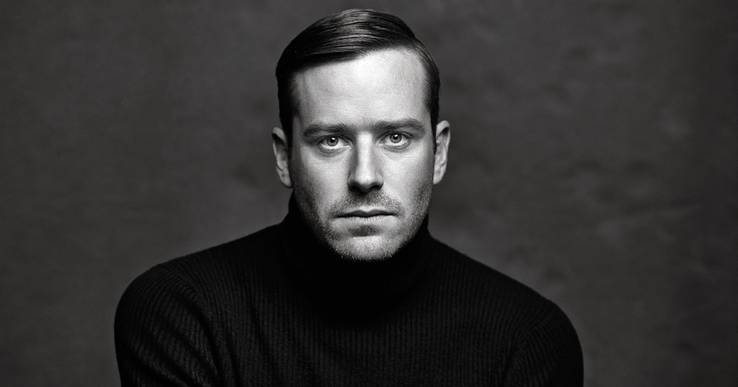 Armie Hammer has been in the movie business for awhile but he still hasn't managed to develop a tough enough skin to really make it in the business. That probably has something to do with the fact that he grew up in the Hammer family which is insanely rich.
Recently, Hammer was the subject to some criticism after he starred in the Oscar-nominated movie Call Me By Your Name. 
Buzzfeed released an article that not only questioned why Hammer had not become a huge star after starring in so many movies (most of them flops) but also if his success, as mediocre as it may be, was the result of him being  "a beautiful, pedigreed white man". According to NME, Hammer responded by tweeting ""Your chronology is spot on but your perspective is bitter af" and then promptly deleted his Twitter account. He may be a grown man with a family but he handles criticism like a child.
12

Kylie Jenner: Babies Having Babies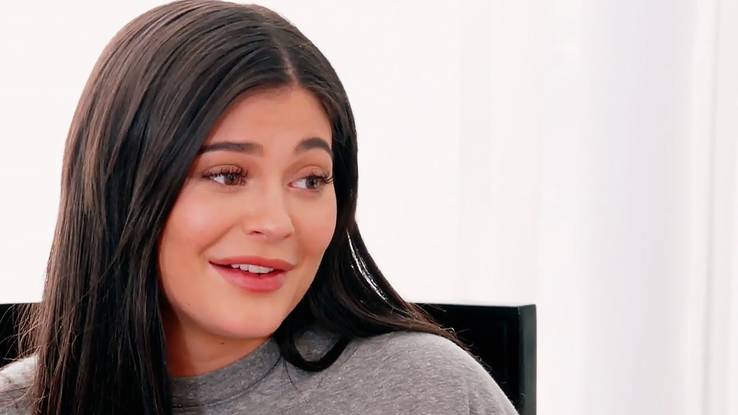 Kylie Jenner might still behave like a child because she hasn't been an adult for very long–she's only 20 after all. With her newly structured face, she looks like she could be in her thirties.
With the birth of her daughter, Stormi, she has been subject to even more criticism when it comes to her maturity level but, let's face it, it's not like she's taking care of the baby all on her own.
She and her baby daddy, Travis Scott, were recently spotted at Coachella for the weekend partying with plenty of drinks while her baby was back home in LA. The Daily Mail reported that many are calling that an irresponsible and immature move for a new mom. If she wants to be treated like an adult, she is going to have to start acting like one.
11

Justin Bieber: Temper Tantrum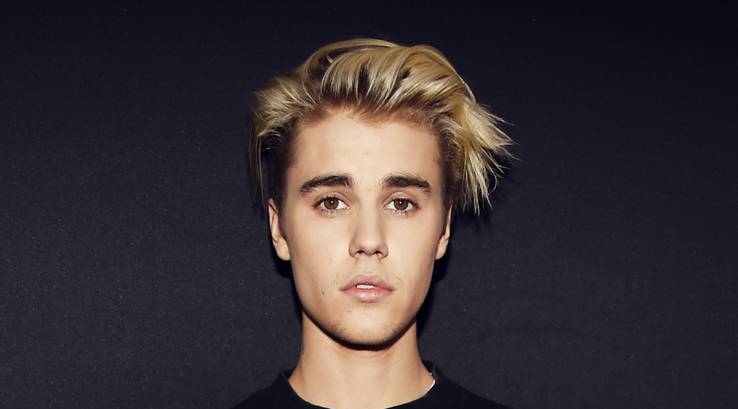 Justin Bieber has never been the sharpest knife in the drawer but it seems like every time he opens his mouth, he has something even more ridiculous to say. Let's not forget about the time when he visited Anne Frank's house and posted this on social media: "Anne was a great girl. Hopefully she would have been a belieber." Not a great idea.
According to Page Six, there was another time when he dropped his mic and stormed off stage after his fans wouldn't stop screaming during the breaks between songs.
He told his fans that it was rude to scream when he was trying to talk. It's really not the best idea to bite the hand that feeds you. As a celebrity, you're nothing without your fans. And, of course, there's all the drama that he's stirred up with his relationship with Selena Gomez. It's time to grow up now, Justin.
10

Shailene Woodley: She Doesn't Know What Labels Mean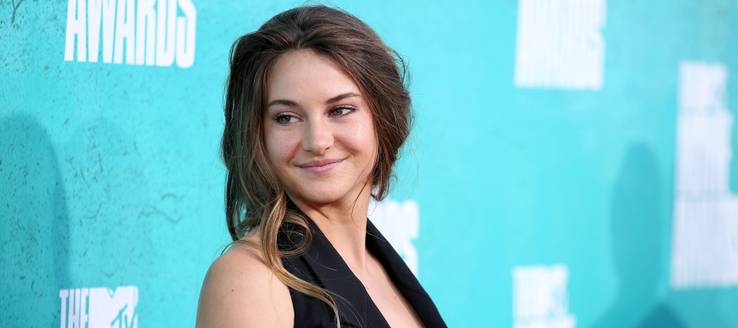 Shailene Woodley may have starred alongside some veteran actresses such as Reese Witherspoon, Nicole Kidman, and Laura Dern in Big Little Lies but she hasn't reached their level yet when it comes to maturity. Over the past few years she has said some very strange quotes that sound like they could have been spoken by a child.
According to an interview with Flaunt, she never gets medicine from doctors because she makes her own medicine herself.
According to The Hollywood Gossip, Woodley said that she based her life and diet on clay and spring water and that most people haven't even heard of them before. In an interview with Nylon, she said that she doesn't believe in feminism because it's a label and that labels divide us and that we should spend less time focusing on feminism and more time focusing on problems in Africa. First of all, Shailene identifies as a woman, an actress, and a forager of wild foods so she definitely uses labels and, secondly, there are plenty of women all around the world who could really use some feminism right now.
9

Lena Dunham: Sorry Not Sorry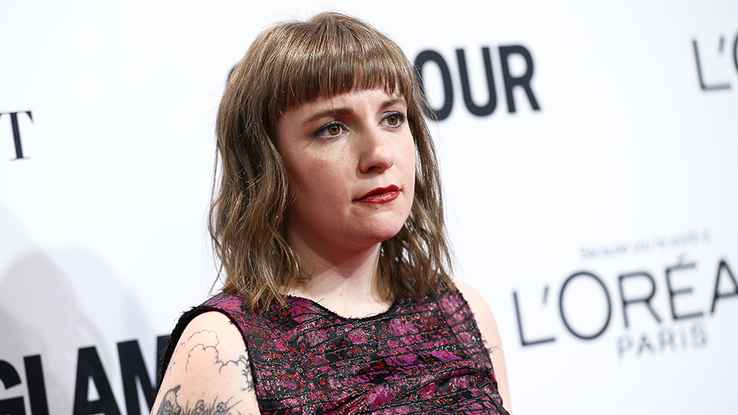 What can we say about Lena Dunham? She never seems to learn her lesson when it comes to not saying things that make her even more hated. She admitted to being terrible to her sister and then made jokes about it in her book Not That Kind Of Girl. She's made ignorant jokes (most notably one about Asian men in her story Sayonara).
And according to E! Online, she criticized Rihanna even after she claimed that women should support each other.
According to Salon, on her podcast, she said that she wishes that she could get rid of a baby, despite never being pregnant. Only someone who is completely immature would constantly say offensive things and think that they could get away with it. 
8

Johnny Depp: Crash and Burn
Depp is not the man he used to be. He was once a major heartthrob in the 90s but his bad choices have completely tarnished his reputation and it may never recover, according to Variety.
When it seemed like he had settled down with his long-time partner Vanessa Paradis, he left his baby mama for his costar in The Rum Diary, Amber Heard. This made him extremely unlikable, but it was about to get a whole lot worse.
Just a few years into the marriage, we found out that Depp was mistreating Heard, making her file for a divorce. Though he may have been likeable in the past, he has never been the brightest crayon in the box. Let's not forget about the time he said this about America: "America is dumb. It's like a dumb puppy that has big teeth that can bite and hurt you." ….What?
7

Ben Affleck: Sad Affleck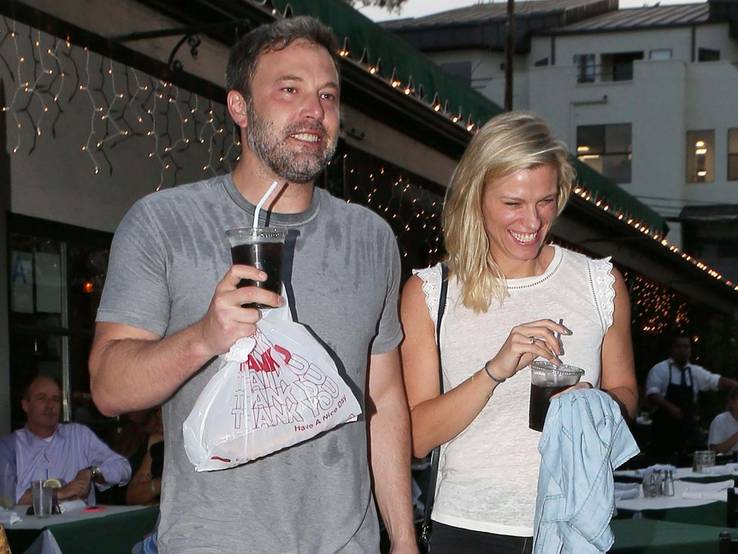 Ben Affleck had a beautiful and talented wife, a loving family, and a successful career but he threw it all away when he chose the nanny. Now that he's divorced and is playing an extremely unlikable Batman in some of the worst rated movies in the DC franchise, his life appears to be falling apart.
Just look at the photo above–does he look like what a functioning adult should look like?
According to Page Six, he has been spotted leaving parties all over Hollywood looking sweaty, disheveled, and angry. When he won an Oscar for Argo, it was clear that he had come a long way from flops like Daredevil, Gigli, and Surviving Christmas but his victory was short-lived. Let's not forget about the "Sad Affleck" videos that came out shortly after his first stint as Batman hit theaters.
6

Jennifer Lawrence: Immature Jokes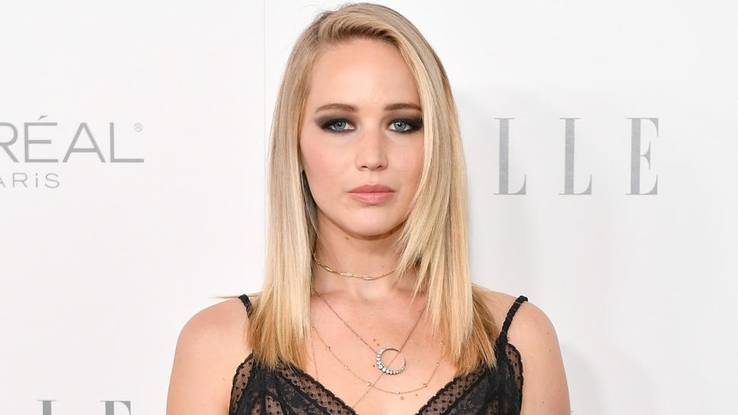 When Jennifer Lawrence first began her career, she became beloved as a down-to-earth celebrity who seemed like a regular girl. She was awkward, clumsy, and relatable and everyone loved her for it. However, as the years have gone by, she's gone from being relatable to downright immature, saying things that are totally inappropriate and becoming completely out of touch with the common people.
According to The Guardian, the Hunger Games star offended many people when she shared a story about the time she scratched her behind on sacred Hawaiian rocks multiple times.
While she might think that the rocks are not so sacred, they were very important to the culture. Using it the way she did is downright disrespectful. If your "funny" anecdote involves disrespecting another culture then it's time to grow up already.
5

Kevin Hart: A Hart-Felt Apology?
According to Perez Hilton, he has not always been the best husband, thanks to some videos that have surfaced.
People reported that Hart finally came clean and admitted what he had done, apologized to his fans, his wife, and child (who was born just a few weeks after Hart admitted to the scandal).
Parrish ultimately forgave Hart for what he did to her but it doesn't seem like he's going to be changing his ways any time soon. Seriously, it's really time to grow up and be faithful to your family.
4

Gwyneth Paltrow: Goop or Dupe?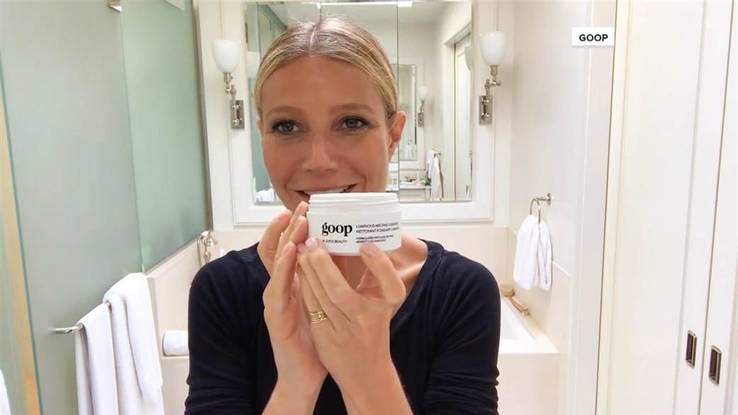 Do we even need to explain this one? This is the woman who said she'd rather do hardcore substances than eat cheese out of a tin. Gwyneth Paltrow has built her Goop empire on the notion that Eastern pre-modern approaches to health are the only way to truly be healthy, and that things such as psychic vampire repellent and oxygen bars promote "wellness."
This is the same woman who said that what made life interesting was "finding the balance between cigarettes and tofu."
According to Jezebel, she pedals old-fashioned Asian medical practices as if they are somehow more effective because Asian people are more in touch with the spiritual. Honestly, it's time to grow up and stop tricking rich people into buying ridiculously expensive products that don't even work. The worst part is that she believes that she is making a difference in the world.
3

Katy Perry: She Kissed a Boy…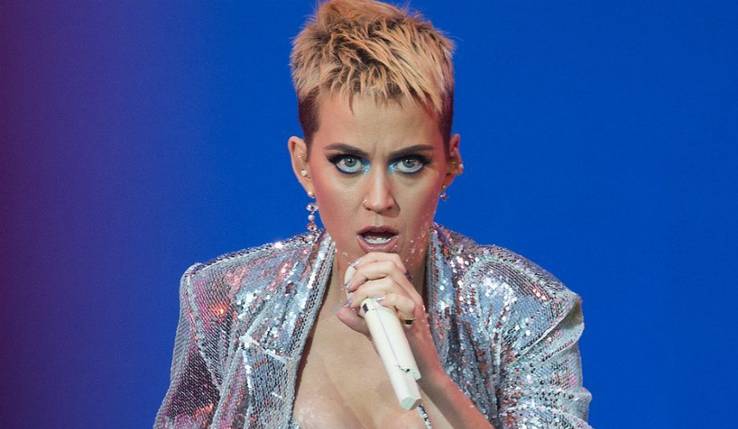 In case we forgot, Katy Perry has reminded us just how immature she is by making a complete fool out of herself on American Idol.
When a young boy who was auditioning for the show said that he had never kissed anyone before, she planted one on him without his consent which made him completely distraught according to Independent.
Even before that, she's had a tendency to say immature things. One example is the time she said she was so "obsessed" with Japanese people that she said that she wanted to wear them. Yes, wear them. Yikes. According to Wetpaint, there was the time that she used a slur to refer to transitioned people, the time she compared herself to Anne Frank, the times when she joked about mental illness, and the concert where she dressed up as a geisha. Read the room, Katy!
2

T.J. Miller: A Public Servant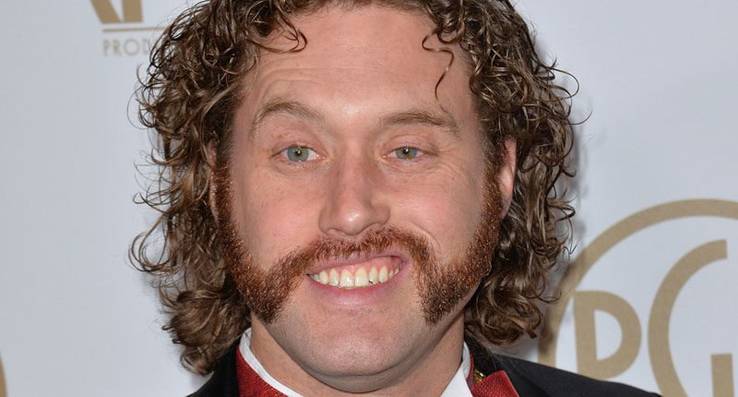 He may not be an A-list actor just yet but, unfortunately, he may become one. T.J. Miller got his breakout role on Silicon Valley but he suddenly left the show to make movies like The Emoji Movie.
He angered a lot of people with his insufferable pretentiousness that he displayed in an interview with The Hollywood Reporter. In the interview he said: "I'm doing a lot as a public servant and jester to the American public."
Then in an interview with Vulture, he said that he didn't think women were as funny as men, that his purpose in life is to "is to distract people from the tragedy of the impermanence of everyday life" with projects like The Emoji Movie, and when the interviewer asked about his Evian Natural Mineral Water, he replied by saying, "it's embarrassing for you that you don't know." And let's not forget that he was recently arrested for allegedly calling in a fake threat from an Amtrak train. Yikes.
1

Kanye West: Immature or Genius?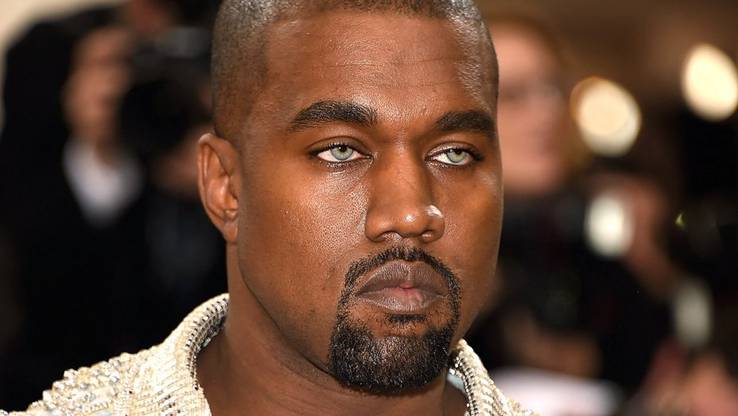 Where do we even begin with Kanye West? He says things that are so ridiculous that they're almost genius which is how he gets away with not really knowing what he's talking about.
According to Reuters, he's said that he's "a proud non-reader of books." In an interview with Harper's Bazaar, he said "I think people think I like to think a lot. And I don't. I don't like to think."
According to BMI, he said: "Every time I make an album, I'm trying to make a cure for cancer, musically." In his VH1 Storytellers show, he claimed that he was God's vessel. He seems to say whatever is on his mind, no matter how bizarre it is and some say he's a genius and some say he's out of his mind. Is Kanye West a genius philosopher or a child trapped in a grown man's body? Considering he still gets into angry Twitter feuds with exes, it seems that he's a little on the immature side.
Sources: Buzzfeed, J-14, Slate, Esquire, Buzzfeed, Us Magazine, Vanity Fair, Page Six, Buzzfeed, NME, Daily Mail, Flaunt, The Hollywood Gossip, Nylon, E! Online, Sayonara, Salon, Variety, Page Six, The Guardian, Perez Hilton, Independent, The Hollywood Reporter, Vulture, Reuters, Harper's Bazaar, BMI, Wetpaint
Source: Read Full Article