At this rate, they might as well just call Australia "Hollywood 2.0" because there's a good chance that someone's favourite actor or actress is from the land down under! And honestly, there's nothing really wrong with it as there are by far more good Australian actors than there are bad, and this list of 20 of them proves that. One could argue that they come in with an advantage having honed their craft overseas before coming to America ready to go. Regardless, talent can't be taught and these actresses were more or less just biding their time before coming to LA to conquer the acting scene. With that being said, there are some actresses whose entire catalog consists of films in the states, and others who have spent more time in America than Australia to the point they are even citizens.
This list will look at some actresses who at this point in their careers can be considered legends first and Australian second. Then there are a few who are either on the cusp of making it big or are set to have a massive 2018 and 2019. To round it out, there are a few who are fresh to the Hollywood scene but people should keep on eye on them as they are one role away from becoming a household name.
Whether on TV or the big screen, they're here to stay, so get to know these 20 Australian Actresses Who Are Taking Over Hollywood!
20

Ruby Rose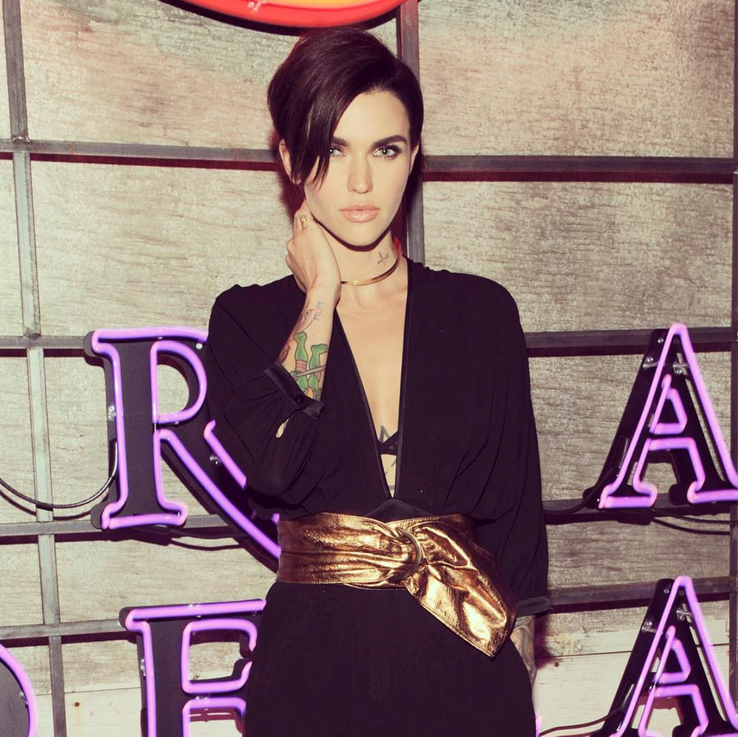 Ruby Rose is the rare case of an Australian actress who didn't get her start in her homeland, but rather once she moved to the US. She was a popular DJ and VJ on MTV in Australia, but that was the exact reason why she couldn't get any acting jobs, as people couldn't picture her as an actress.
Fed up, she moved to Los Angeles but continued to struggle to find work until she decided to make her own opportunities by writing and starring in a short film called Break Free. The video went viral on YouTube and led to her getting a role on the TV show Orange is the New Black.
Since then, Rose has gone on to kick ass in films like John Wick: Chapter 2 and xXx: The Return of Xander Cage, as well as display her singing voice in Pitch Perfect 3. Oh, it's also worth mentioning that all three movies came out in 2017, meaning she showcased a wide range of talent in only one year! She impressed the producers of the films so much too that she'll be returning for the third and fourth instalment of John Wick and xXx, respectively. Keep an eye out for Rose if you haven't been already as she'll be a driving force in Hollywood for years to come.
19

Mia Wasikowska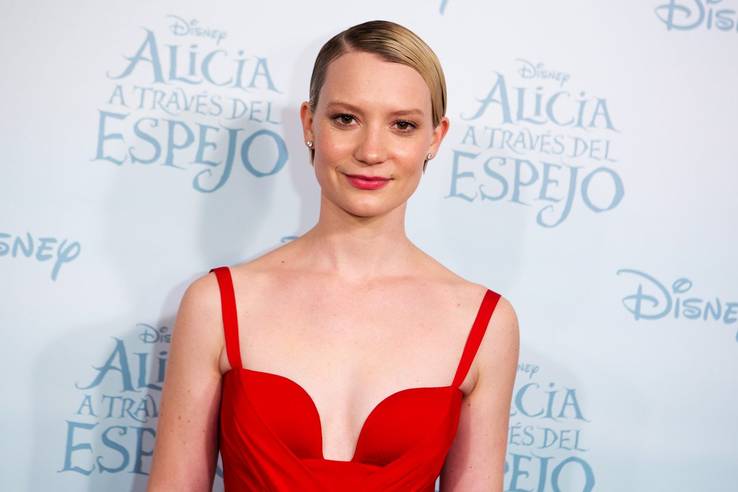 Mia Wasikowska is probably best known for playing the titular role of Alice in Alice in Wonderland and its subsequent sequel, or for being the actress with one of the more mispronounced names in Hollywood (it's pronounced vash-i-KOV-ska). Wasikowska impressed audiences at a young age with performances in movies and TV shows in Australia, which ended up garnering the attention of the higher-ups in Hollywood. She wasted no time appearing on American screens for the first time on the HBO show In Treatment. Her performance led to her being named one of Variety's top ten actors to watch in 2008.
Wasikowska has amassed quite the resume over the years and has continually impressed with her powerful performances, no matter what movie she is in. After taking somewhat of a break in 2016 and 2017, appearing in only one movie per year, she's coming back in full force, with movies lined up for this year and next. She'll also get to show off her range in those films being released this year, as Piercing and Damsel couldn't be any more different from one another, with the former being a horror thriller and the latter a western comedy.  Wasikowska is slowly planting the seeds for her inevitable takeover of Hollywood, as her performances will continue to speak for themselves and she'll become a superstar whose name everyone can pronounce.
18

Nicole Kidman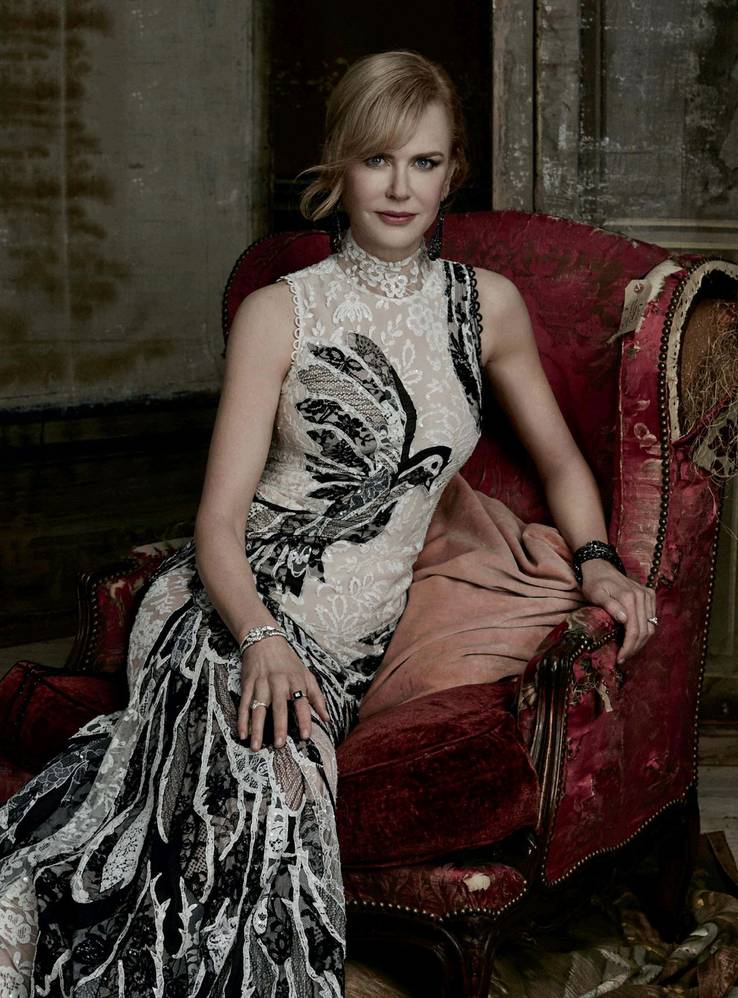 With a career that was kickstarted by a supporting role in Days of Thunder all the way back in 1990, it was a matter of when and not if Nicole Kidman would become a big-time player in Hollywood. That moment arguably came in 2002 when she earned her first of four Oscar nominations for her role in Moulin Rouge. Since then, she's had a steady carer full of award-worthy performances in award-winning films and even a few box office successes.
However, in the last few years, Kidman has really turned her workload up a notch as she is not only acting in numerous movies but she's transitioned to TV, too.
Kidman had a massive 2017 as she appeared in four movies and two television shows, and was nominated for an Oscar, Golden Globe, and Emmy, winning the latter. She doesn't appear to be slowing down any time soon either with three films set to be released in 2018 and a few already planned for 2019, along with the second season of Big Little Lies. It's hard to believe Kidman is 50 years old but age doesn't seem to be a factor for her so it's unlikely she'll be calling it a career anytime soon.
17

Isla Fisher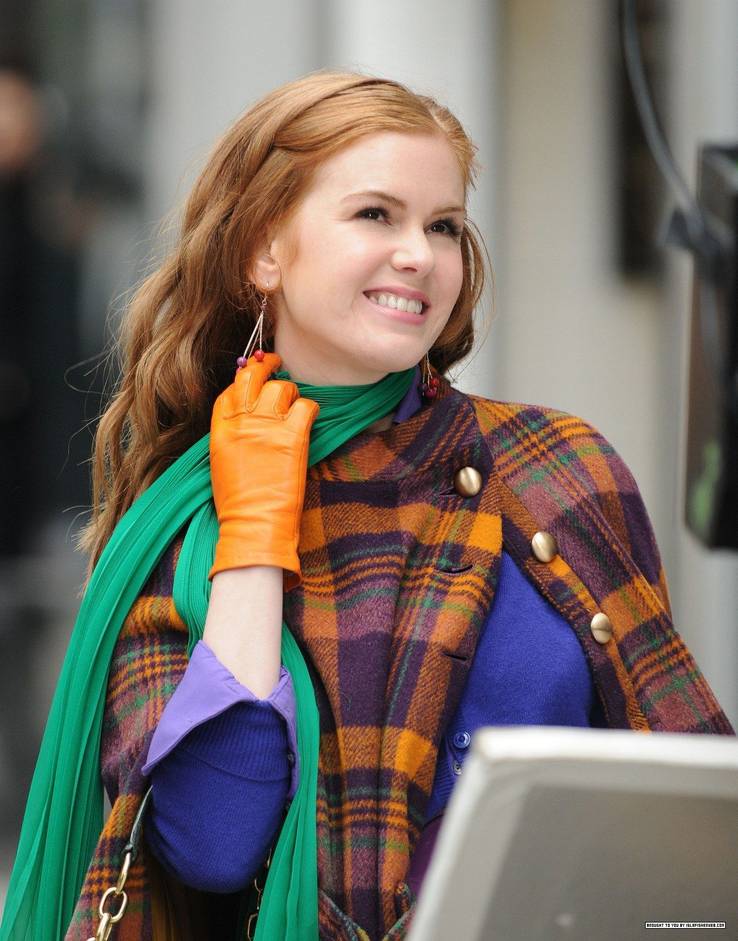 There are few things better than when Isla Fisher pops up on screen as it's a given that the adorable actress will charm her way into audiences hearts and make them wonder why she isn't in everything. Known today more for her comedy work, Fisher actually got her start in more dramatic roles in Australia before moving to Hollywood and being convinced by her comedian husband, Sacha Baron Cohen, to take a stab at comedy.
He was right to steer her in that direction since not long after, she delivered a hilarious performance in Wedding Crashers as the terrifying, but somehow still lovable, Gloria Cleary.
Since then, she's stuck mostly to comedies but isn't afraid to take on any type of role in any genre. As of right now, she may not be a leading lady often but hopefully that changes soon because she has more than proved she can carry a film. Fisher has a few comedy films lined up this year but a drama film is currently in the works with Keanu Reeves, which will show a side of her fans haven't seen since Nocturnal Animals. Once that happens, it wouldn't be surprising if more serious roles came her way. Regardless, she'll always find work because she's too talented and funny not to.
16

Rose Byrne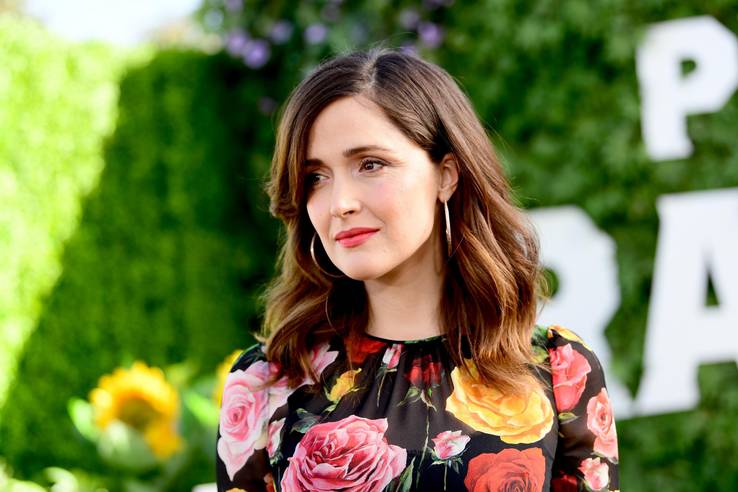 Rose Byrne got her start in acting when she was 8 years old, appearing in films and TV shows in Australia before taking on smaller roles but in bigger budget films in America. It didn't take long until she landed a role on the TV show Damages, where she was praised for her performance and earned two Golden Globe nominations and two Emmy nominations for outstanding supporting actress in a drama series. Since then, she's been a stand out in the comedy scene, acting in movies like Bridesmaids and Neighbors with top comedic actors.
She more than held her own and it hasn't gone unnoticed as she'll be taking on an even bigger role alongside Mark Wahlberg in Instant Family in 2019.
Byrne has slowly been making a name for herself in Hollywood and each role has brought her closer and closer to becoming a star. She may not have reached that level as fast as other actresses on this list, however, it could be argued that she is already a household name as she's appeared in all types of genres, from horror to family films and even a quick stop in a superhero franchise. She could continue climbing the ladder and become a major star or stay on the same level she has reached but either way, there's no denying she's become a top player in Hollywood.
15

Danielle Macdonald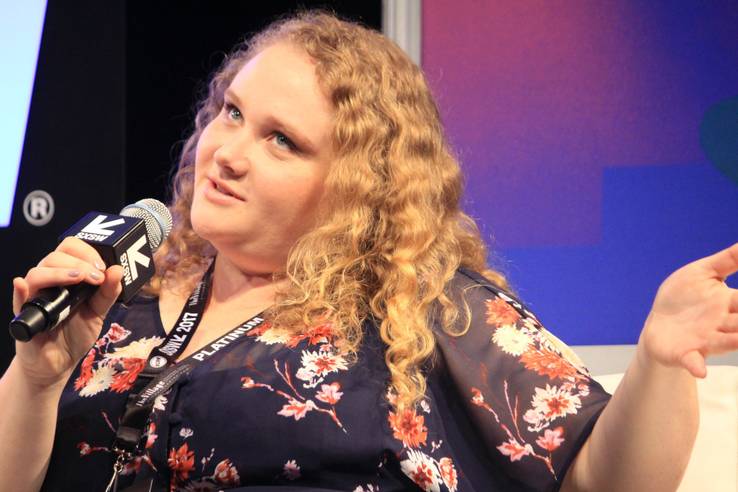 Danielle Macdonald needed only one role to solidify herself as a powerhouse and future star in Hollywood. Sure, there's a large chunk of people who have never seen her movie Patti Cake$ and even more who have never even heard of it, but the right people did and she left her mark. Patti Cake$ did well on the festival circuit last year, debuting at the Sundance Film Festival and selling to Fox Searchlight for $9.5 million (the third biggest acquisition that year) then going on to get a standing ovation at the Cannes Film Festival. Add to that the Hollywood Reporter calling her the next big thing in Hollywood and it's not a stretch to say her debut has been a success.
She's poised to have a big 2018 ahead of her, appearing in films that will showcase her talents to a wider audience and open the world up to this hidden treasure. She can be seen in the drama Skin and then Dumplin' based on the young adult novel of the same name, alongside Jennifer Aniston. That's the resume of someone who won't be typecast anytime soon! The interesting part is that before all of this, she actually landed a role after her first ever audition for the TV show Huge but had to drop out due to issues with her work visa, which just goes to show she was always destined for success.
14

Cate Blanchett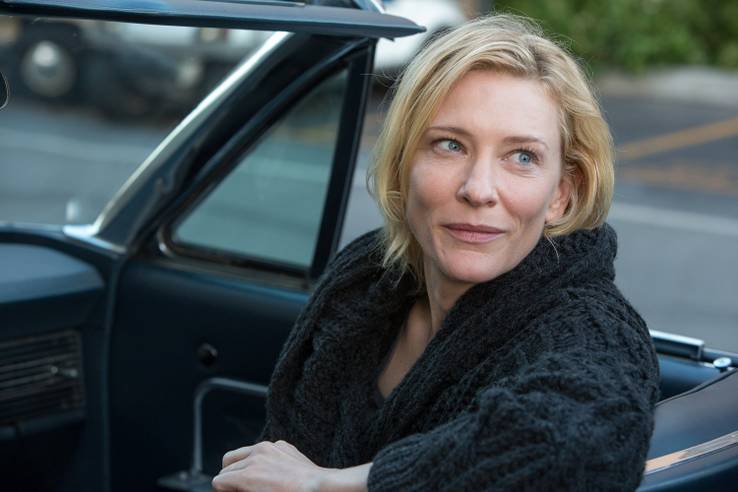 Like Kidman, Cate Blanchett has been a mainstay in Hollywood for years now, appearing in massive franchises like the Lord of the Rings trilogy to lower budget movies and award-winning films. She's even a six-time Academy Award nominee and two-time winner! She took over Hollywood a long time ago and she continues to stay relevant by appearing in films that were or will be box office successes and seen by large audiences around the world. Last year, she played Hela, one of the more memorable villains from the MCU, in Thor: Ragnarok, and even though that movie was praised as the best Thor film because of the comedy, Blanchett's performance more than helped attribute to its success.
This year, however, is where Blanchett puts everyone on notice and makes it clear that at 49 years old, she's only getting started, as she'll be appearing in a little bit of everything. She'll be in the all-female Ocean's 8 and the family-friendly The House with a Clock in Its Walls, then will be lending her voice to Mowgli and ending with another potential Oscar-worthy performance in the Richard Linklater directed Where'd You Go, Bernadette?  before dropping the mic and taking her rightful spot on top of the mountain they call Hollywood.
Featured Today
15 Surprising Protocols Meghan And Harry Broke During The Royal Wedding

20 Pics Of Keanu Reeves Vs The Paparazzi

10 A-List Actors Dropped By Hollywood (And 10 D-Listers Who Are Still Hanging On)

13

Angourie Rice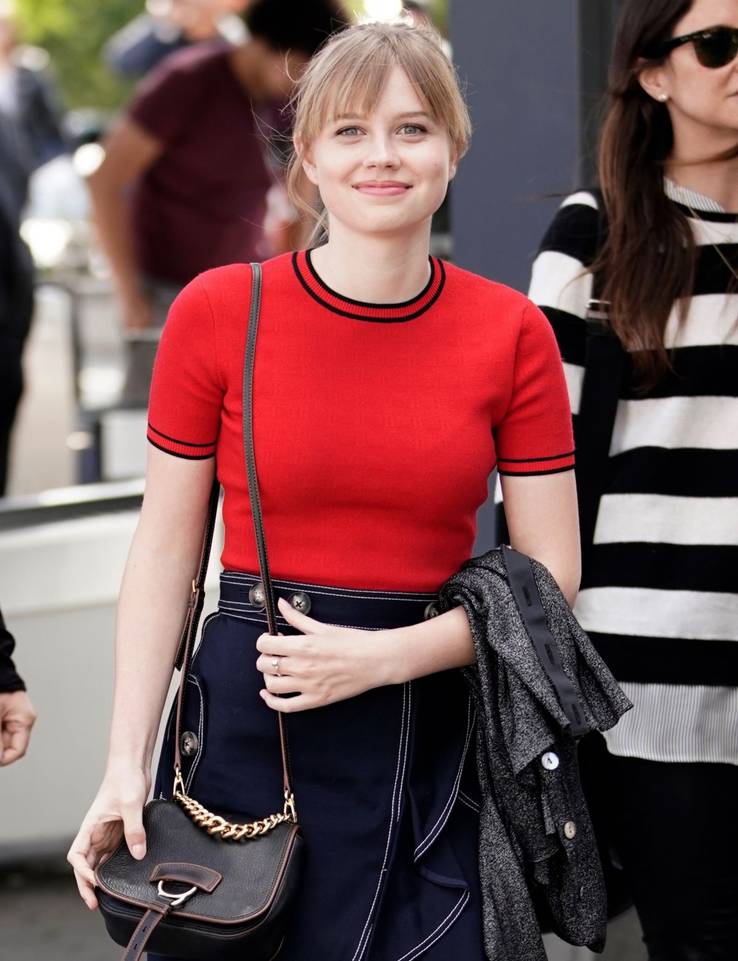 At only 17 years old, Angourie Rice has already worked alongside award-winning actors in films with award-winning directors, as well as starred in a film based on a young adult novel and popped up in the MCU (as a small but well known character). Again, she's done all of this and she only turned 17 this year! Rice has been smart about the roles she chooses too, as film critic Zak Hepburn pointed out that "with Rice it's a matter of quality over quantity."
She's only appeared in five movies so far since transitioning from Australian films to American films in 2016, but all of them have been well received by critics and fans alike.
Her first major role film role was in Shane Black's The Nice Guys and saw her acting side by side with Ryan Gosling and Russell Crowe. She moved on to The Beguiled, which was directed by Sofia Coppola and starred Nicole Kidman and Colin Farrell. That's quite the resume and two very different films, which showcases her range. She'll be heading back to her roots for her next film Ladies in Black, which seems like a good detour for a young actress, as she doesn't have to rush her career since it will no doubt be a long one. Plus, she has to be back anyway for the Spider-Man sequel (hopefully)!
12

Cleopatra Coleman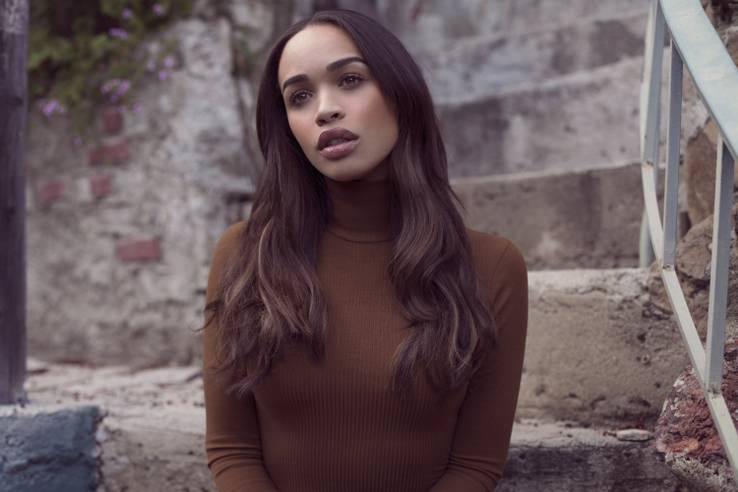 Cleopatra Coleman may have just recently made waves in America with her role as Erica on The Last Man on Earth but the Aussie has been in the entertainment industry for over 15 years now, a big chunk of it just happened to be in her homeland. That's quickly changing now though, as this versatile actress has shown she can be funny and serious, depending on the role. She was actually known as a dramatic actress back home before breaking into Hollywood with a gig on a comedy show but then went back to her roots for a part on the TV show White Famous. As a biracial actress, Coleman prides herself on only going after roles that are not specifically defined by gender or race and can be played by anyone.
It may limit her options a bit but it means she auditions for roles she wants and not what she is considered "right" for.
She keeps herself busy and creates her own opportunities too, which is evident in the upcoming film Hover that she not only stars in but also wrote! The sci-fi aspect broadens her resume but any fans that enjoy her comedy should look out for James vs. His Future Self, which she is currently filming.
11

Phoebe Tonkin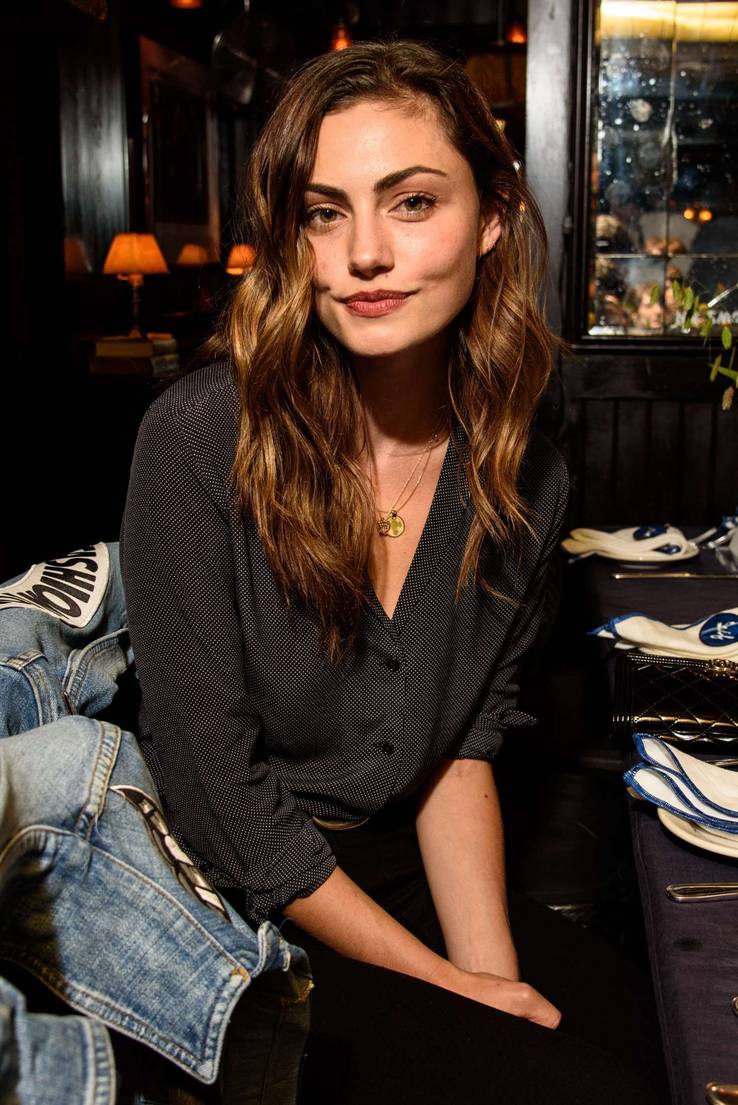 When Phoebe Tonkin made the transition from Australia to America, she was quickly branded as a young talent to look out for and for good reason as it only took her a couple of months to not only land a role on the CW TV show The Secret Circle but as one of the leads. Since then, she's made the CW her home as she's gone on to have a minor role on The Vampire Diaries that ended up branching out to a lead role on its spin-off show The Originals. She's been a staple of that show for the entirety of its run, which is coming to an end after its fifth season this year.
That will free Tonkin up to once again take Hollywood by storm like she did when she first arrived, and continue on as the rising star she was predicted to be.
So far, she's appeared in the critically acclaimed four-part miniseries Safe Harbour, and soon she'll be making an appearance on The Affair. Tonkin is hoping these roles will break the typecasting of her in fantasy shows and showcase her as a serious, dramatic actress. Only time will tell but it's looking good for the Aussie.
10

Alexandra Park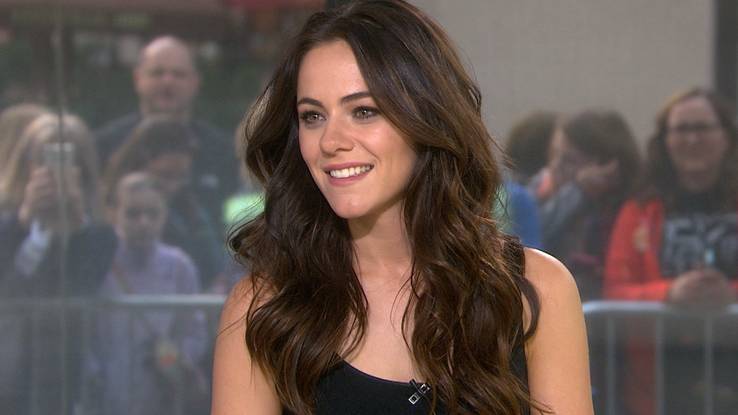 Alexandra Park was so determined to make it as an actress in Hollywood that the stress of it gave her Type 1 diabetes! She powered through and ended up landing a role on The Royals, where she was instantly considered the shows breakout star. Her character, the rebellious but vulnerable Princess Eleanor, has been a fan favourite, too, for the entirety of its four-season run. It's unclear yet if The Royals will be renewed for a fifth season but Park isn't waiting around to find out as she was recently cast in Ben is Back opposite Julia Roberts and Lucas Hedge, and her feature film Shooting in Vein will premiere at an LA film festival in June.
Aside from appearing on a few TV shows in Australia, most notably Home and Away, which she was on from 2009 to 2013, Park has been mainly focused on her role in The Royals, as the only other project she's released so far was a leading role in the indie horror film 12 Feet Deep a couple of years ago. However, her talent will reach a wider audience soon enough, so regardless if her show gets renewed or not, expect to see more of Park in the future as she is sure to land role after role.
9

Rachael Taylor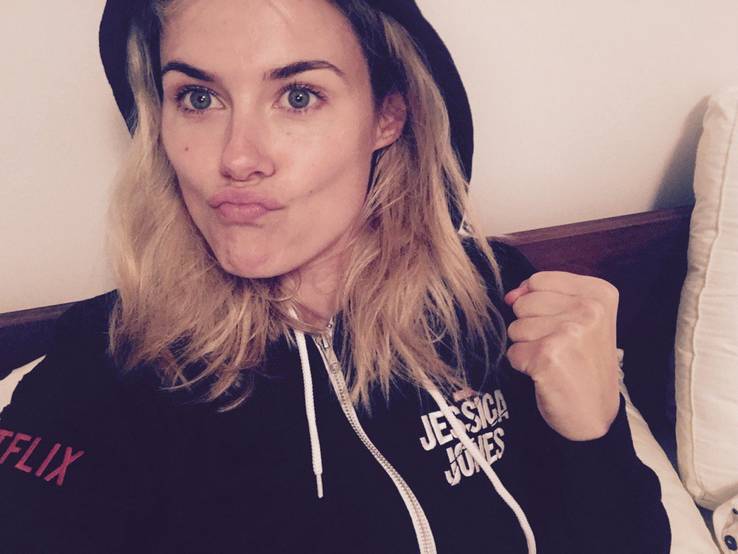 Rachael Taylor has become a household name thanks to her role as Trish Walker on the popular Marvel TV show Jessica Jones, but she's actually been working consistently since her first gig back in 2004. She's one of those actresses who fans don't even realize she was in something until they rewatch it years later and are genuinely surprised when her face shows up on screen. Through a career that has spanned nearly 15 years, the Aussie actress has done it all on both the big screen and the television screen. She's been in blockbuster movies like Transformers and horror films like Shutter. She has a supporting role on Grey's Anatomy and was the lead in short-lived TV shows like Charlie's Angels and Crisis.
Taylor has finally found a steady role on Jessica Jones and broke the one-season-only curse she seemed to have had, and her character even got to branch out in the Marvel Universe by appearing in The Defenders.
Get ready for another steady stream of Taylor this year, as she's set to appear in two films, Finding Steve McQueen and Ladies in Black. Basically, no matter what platform you prefer, TV or film, expect to see Taylor showing up on your screen.
8

Eliza Taylor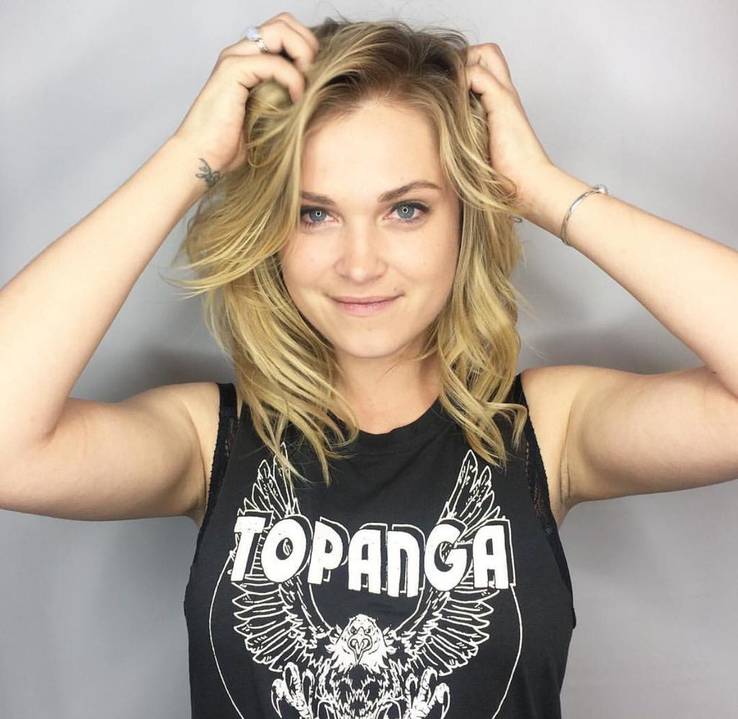 Eliza Taylor has been able to call TV her home for the majority of her career, which got started at 14 years old with a star-making performance on the long-running Australian show Neighbors that lasted five years. She eventually left the show in 2008 and bounced around several TV shows for a few years before deciding to try her luck in LA. Further proof of her talent came when after only a few months, she was cast as the lead in the CW sci-fi drama The 100, which is still going strong today in its fifth season.
Being the lead of a TV show, and a popular one at that, means Taylor hasn't had much free time to venture out into other roles in movies, or even different shows. Since landing the role in 2014, she's appeared in two movies, The November Man and Thumper. Regardless, expect to be seeing much more of the actress down the road, especially once The 100 ends, possibly even in some comedies. Her former co-star on Neighbors, Ian Smith, praised her when they worked together and predicted she was going places. He even called her a "natural born comedienne," which must be surprising to hear for Taylor's American fans, who probably only know her from the sci-fi show.
7

Alycia Debnam-Carey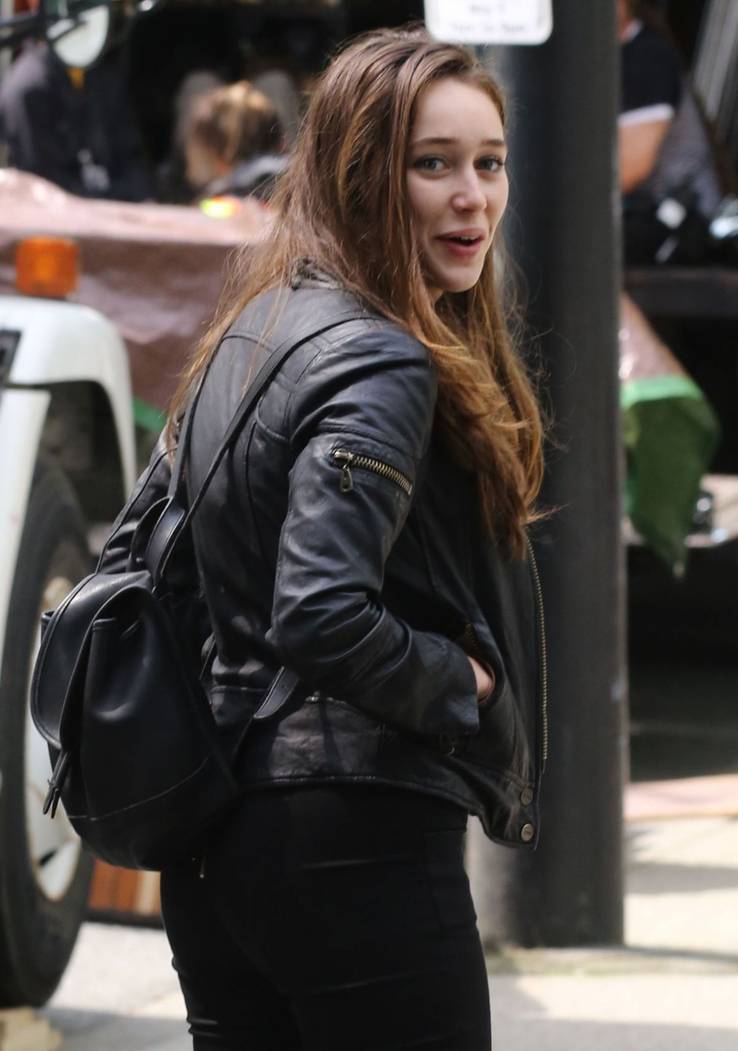 Alycia Debnam-Carey wasted no time putting her stamp on American television as she booked not one, but two key roles on popular post-apocalyptic TV shows. She won the supporting role of Commander Lexa on The 100 but then decided that wasn't good enough and landed the starring role of Alicia Clark on Fear The Walking Dead. If anyone wants an indication of how talented Debnam-Carey is, when her character was killed off The 100,
fans were so outraged that they made it clear they would stop watching the show and follow Debnam-Carey over to Fear The Walking Dead. That's quite the loyal fan base!
Soon, Debnam-Carey will be seen on the big screen as well, as she has two films set to come out this year, the crime thriller A Violent Separation and the comedy Liked, where she'll get a chance to show her comedic side. Considering that The Walking Dead has no end in sight, that may be the case for Fear The Walking Dead, too, so Debnam-Carey could be on the show for a long time. However, it wouldn't be surprising if she used that role like she did with The 100 to help catapult her into the next phase in her career, movie star!
6

Samara Weaving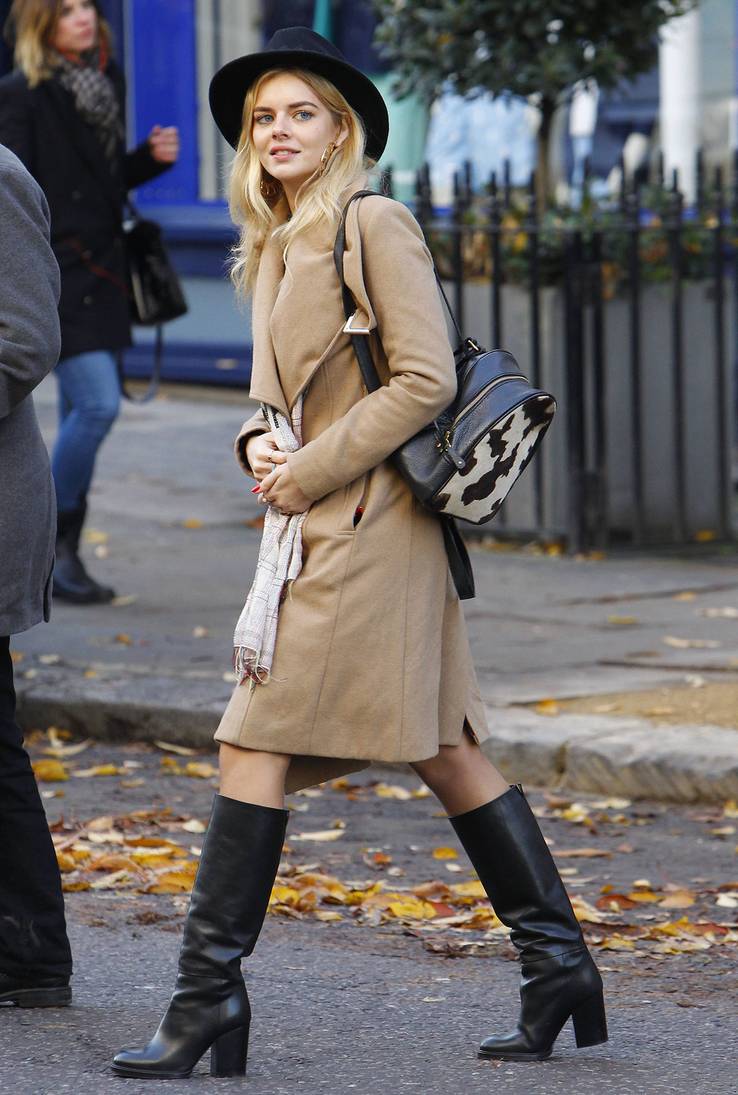 Samara Weaving may have a famous uncle in the industry (yes, she's related to Agent Smith himself, Hugo Weaving) but no one can claim nepotism on her career as she has worked hard to get to where she is today. After getting her start at a young age on the popular Australian soap Home and Away, Samara followed in her uncle's footsteps and tried her hand at an acting career in LA. She didn't find instant success, but she's slowly working her way from bit parts to starring roles, in both film and television.
Samara wasted no time booking as many jobs as possible when she got to the States and made sure to dabble in a bit of everything to show her skills and range.
Recent work saw her in films like the Oscar-nominated Three Billboards Outside Ebbing, Missouri and The Babysitter, and on television in the horror comedy Ash vs. Evil Dead and SMILF. Some have been a blink and you'll miss it role and others have been a bit meatier, but she'll finally be getting a chance to help carry a film later this year or next in the thriller Last Moment of Clarity and the action comedy Guns Akimbo. Soon, it won't be hard naming a movie with Samara in it as she'll be popping up in every genre imaginable.
5

Toni Collette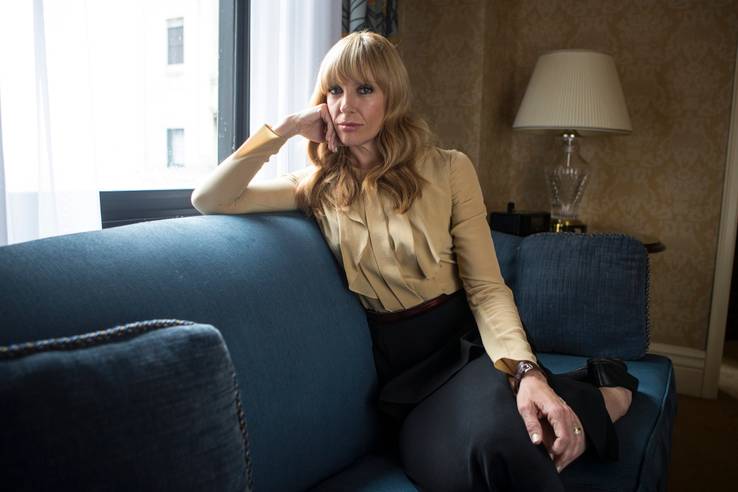 Ever since making her film debut in 1992, Toni Collete has not shied away from any role she could get, which has led to her having one of the more diverse, and strange, filmographies. With early success in acting as a teenager, Collette had faith that she could make a career out of it and dropped out of school to pursue acting full time, and it didn't take long for the decision to pay off. Since then, she's appeared in everything, from Shaft to The Sixth Sense and even xXx: The Return of Xander Cage, and regardless of the role or movie, she's always at the top of her game and puts everything into her performance.
Her hard work and dedication have led to her receiving nominations from the big four award shows (Oscars, Tonys, Emmys, and Golden Globes) and two wins, a Golden Globe and an Emmy for the TV show United States of Tara. Collette had a big 2017 as she was like a musician who has a guest spot on every song on the radio as she was in everything from movies to TV shows and miniseries, and 2018 is gearing up to be no different. She's one of the busiest actors in Hollywood and doesn't look to be slowing up anytime soon.
4

Katherine Langford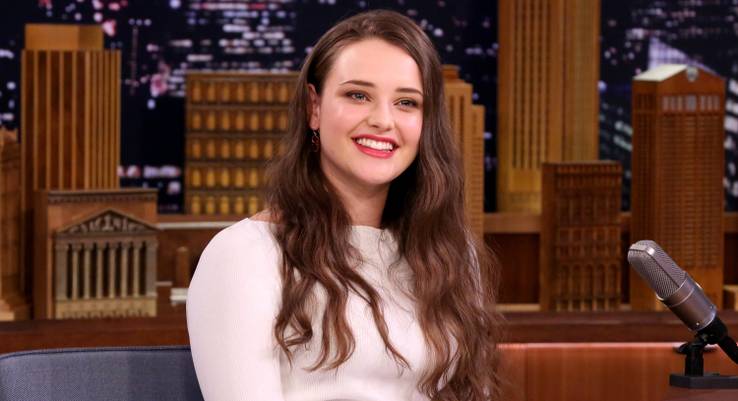 Katherine Langford didn't even need to step foot in America to get work, as an audition tape and Skype interview, while she was still in Australia, was enough to earn her the leading role of Hannah Baker in 13 Reasons Why. Aside from a few student films, this was Langford's first professional acting job and earned her a Golden Globe nomination for Best Performance by an Actress in a Television Series, so saying she knocked it out of the park is a bit of an understatement. Langford has taken her newfound fame in stride though, and hasn't rushed into any roles but seems to be taking her time and carefully choosing what she does next.
Aside from a second season of 13 Reasons Why, Langford landed the female lead in two more projects based on young-adult novels, but this time on the big screen, in the recently-released movie, Love, Simon as well as Spontaneous which she just finished filming.
Aside from that, Langford has made it clear that she is working on other projects. "There is genuinely a lot of stuff that I want to do, and that I'm excited to share with people." Either way, it's clear she is here to stay and is biding her time before her inevitable takeover of Hollywood.
3

Rebel Wilson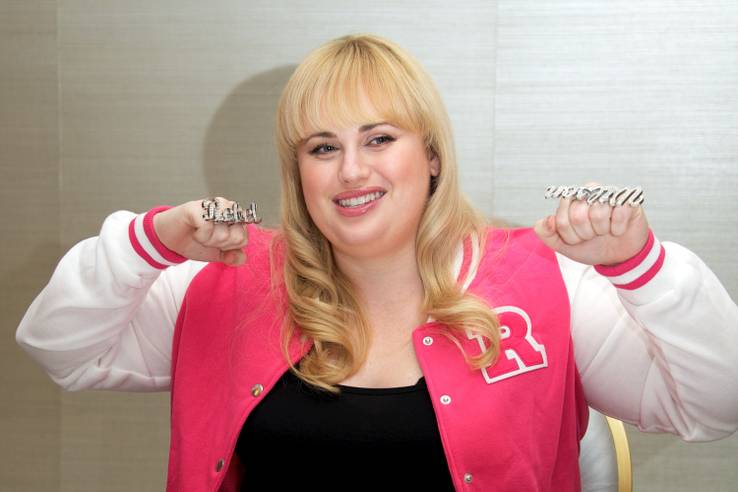 For as naturally funny and talented Rebel Wilson is, it's surprising to hear that she never intended to be a comedic actress and instead had aspirations to be a dramatic actress. In fact, acting wasn't even a dream of hers until she got malaria and hallucinated that she won an Academy Award, which she took as a sign to pursue a career in acting. Although she hasn't shown a dramatic side yet, she does have an agent with the sole purpose of finding dramatic roles, so that Oscar isn't out of the question. But for now, she seems more than happy ruling the comedy world!
Wilson only needed a small part in Bridesmaids to leave people wanting to see more, and she delivered with a larger role in Pitch Perfect as Fat Amy, where she became a fan favourite, so much so that the third film was tailored around her.
She currently has five films in development and is getting ready to take on a starring role in The Hustle and Isn't It Romantic. On top of that, she's gotten into writing with the goal of writing and starring in her own film. Oh, and she's breaking gender barriers in Hollywood as she landed the role of LeFou in the Beauty and the Beast live musical.
2

Geraldine Viswanathan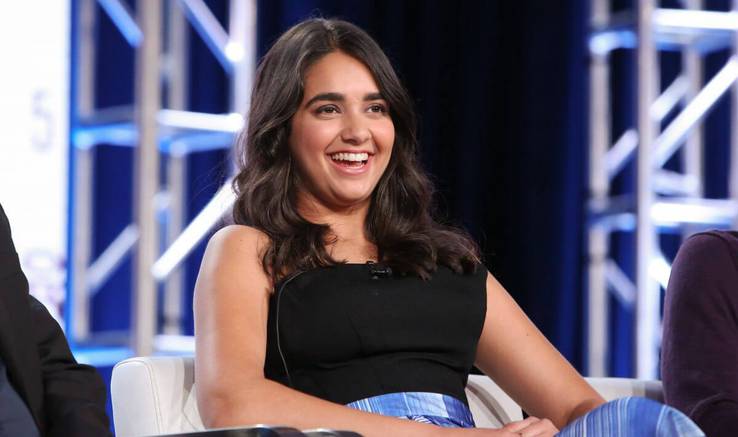 Geraldine Viswanathan may only be known right now as that funny girl from Blockers but that is about to change quickly as she is set to take Hollywood by storm in the coming months. Viswanathan's rise in the comedy world seemed inevitable when she revealed in an interview that she got bit by the comedy bug after binge watching Friends and went on to form a comedy troupe and even gave stand up a shot.
She caught the eye of the right people, and before she knew it, she was starring in the American blockbuster hit Blockers, acting alongside another relative newcomer to comedy John Cena, who played her father.
Viswanathan has the support of fellow Aussie and comedic actor Rebel Wilson, who praised her as the funniest in the film and someone to look out for. Viswanathan went on to film project after project and will be bombarding the small and big screen soon, in films like Eggplant Emoji and Hala (where she'll be showing a more dramatic side) and the television show Miracle Workers, alongside Daniel Radcliffe. You may not be able to pronounce her name but you'll no doubt recognize her face, as she is, without a doubt, the future of comedy in Hollywood.
1

Margot Robbie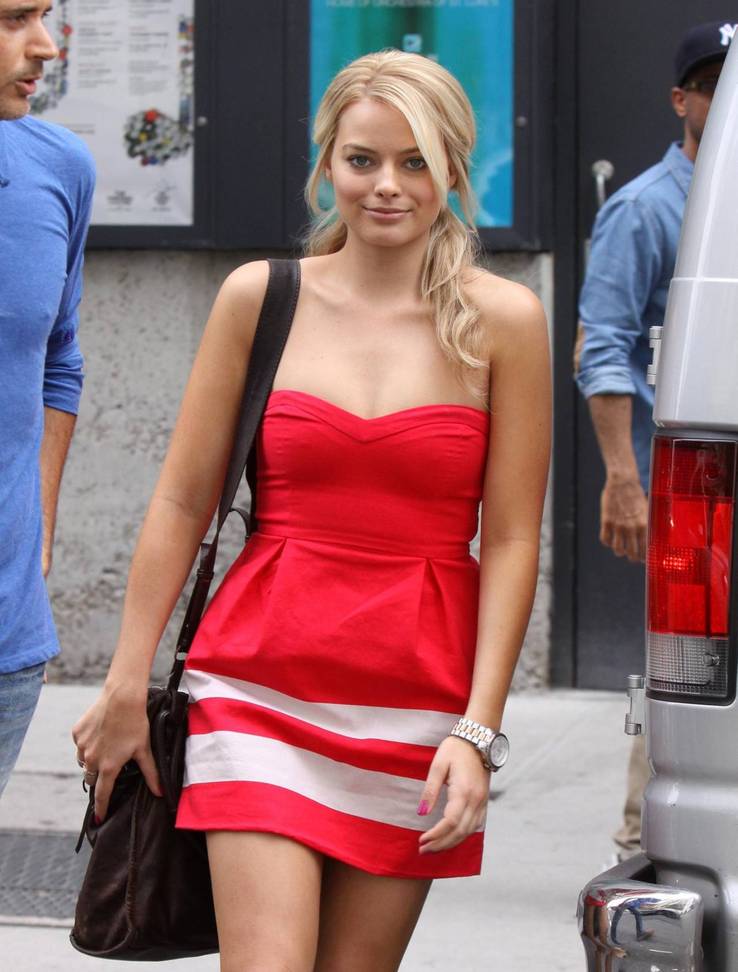 Margot Robbie hasn't just taken over Hollywood but she basically is Hollywood at this point. If everything works out according to plan with her and DC, Robbie could be set to not only reprise her role as Harley Quinn in Suicide Squad 2 but branch off and get her own solo and team up movies in Gotham City Sirens and Birds of Prey. That means Robbie will more than likely top the box office for the next few years to come. She got her start as a fan favourite on the Australian soap opera Neighbors before jumping over to Hollywood and winning over everyone in Martin Scorsese's The Wolf of Wall Street alongside Academy Award winner Leonardo DiCaprio. On top of that, she recently earned her first Oscar nomination for playing Tonya Harding in I, Tonya.
She'll be working with another critically acclaimed director, Quentin Tarantino, and taking on another real-life character when she plays Sharon Stone in Once Upon a Time in Hollywood,
which is loosely based on the Manson Family murders. Robbie has done in about five years what takes some actors to do in a lifetime and has already built a great film resume full of great performances in Oscar films, real-life dramas, blockbusters and superhero movies, and to top it all of she's only 27 years young.
References: dailymail.co.uk, pastemagazine.com, collider.com, imdb.com, biography.com, screenaustralia.gov.au, indiewire.com, wmagazine.com, abc.net.au, hollywoodreporter.com, rottentomatoes.com, wwd.com, instyle.com, bustle.com, deadline.com, dailytelegraph.com.au, sbs.com.au, smh.com.au, deepestdream.com, mtv.com, vogue.com.au, latimes.com, cbr.com, comingsoon.net, variety.com, screendaily.com, digitalspy.com, news.com.au, foxtel.com, cinemaaustralia.com.au
Source: Read Full Article