Good news: Shameless is returning for yet another season and we now officially know the release date as well! The kinds of triple-layered trouble that the Gallagher family will be finding themselves in remains to be seen. In fact, the season 9 premiere date was just announced as being September 9th 2018.
As Emmy Rossum, who plays Fiona, said in the Shameless video trailer for season 9: "I can't believe we've been on the air for nine seasons. Even after all these years, I still get chills."
It goes without saying that throughout all of the show's ups and downs, so do the fans still get chills!
Although the US version of the show differs from its UK counterpart, there is still something to be said about how Shameless is actually loosely based on the life of its original creator Paul Abbott. Abbott summed it up the best: "It's not My Name Is Earl or Roseanne. It's got a much graver level of poverty attached to it. It's not blue collar; it's no collar."
No collar may be a fair and accurate observation of the Gallagher fam, but let's not forget how hard Fiona has been working to raise herself from the mess that she grew up in.
20

Two Peas In A Pod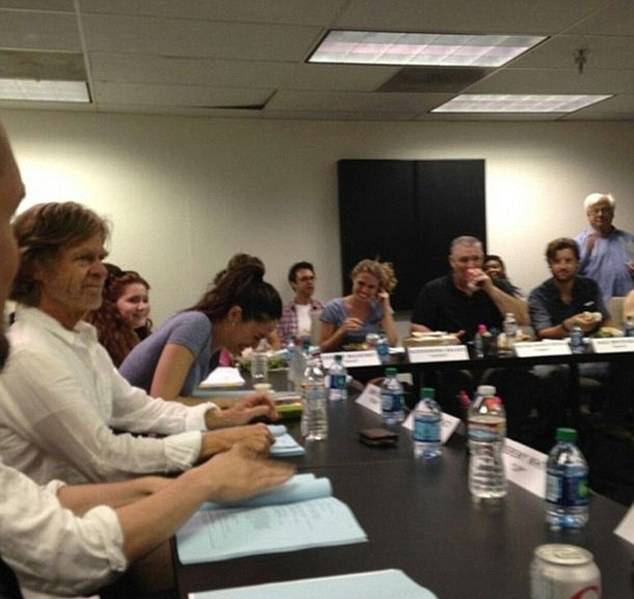 Behind the scenes, William H. Macy is just like Frank, just minus all the bad habits. He recently shocked fans when he confided to Us Magazine that he takes on a different approach when it comes to parenting his daughters, 17-year-old Sofia and 16-year-old Georgia.
The 68-year-old father of three explained that he has quite a free-spirited approach and encourages them to experiment as much as possible within their personal lives because he wants them to be "happy […] and safe."
He also controversially added, "They're different than when I was a kid. Georgia and Sofia have all their pals over. They will have six or eight of their friends over. It's pretty bizarre, especially with Sofia, to wake up in the morning and there's some boy walking out of your daughter's room! They all sleep together!"
And by that, he really just means that it's all innocent and they just sleep, nothing else. Many certainly won't agree with that kind of parenting approach, but it's still very in line with his character's no filter and open personality. Just as the Gallagher kids grew up with all kinds of personalities coming in and out of their house, so is the Macy house the same, but in a clean way.
19

Emmy Rossum Wasn't The First Choice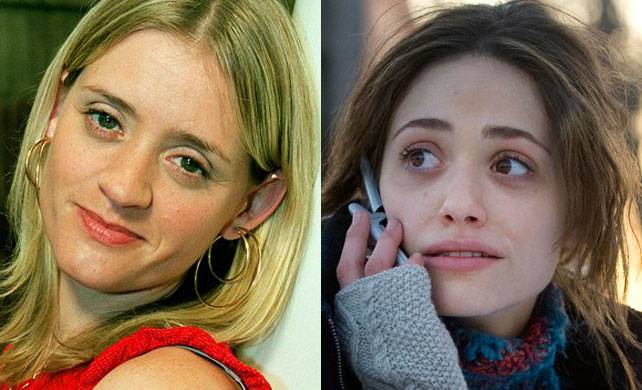 After eight seasons of Shameless and a ninth one looming on the horizon, we can't picture anyone else playing Frank other than William H. Macy or Emmy Rossum as Fiona. Yet, just as Macy wasn't the first choice for the role, neither was Rossum. In fact, she has revealed on multiple occasions that she had to convince them to give her the role.
Not only did an early draft for the pilot call for an "overweight blonde girl", but our fave Emmy Rossum had to fight tooth and nail to get the part. In a Showtime interview, she explained, "I really had to fight for this job. I was told initially that they didn't think that I was right for it. Everyone else was cast for it already. Fiona was the last one to be cast, so that was kind of a do or die situation."
This fighting spirit makes sense given that she revealed in a Reddit AMA that she once learned a valuable lesson. "I grew up in NYC in an apt with my mom. Our neighbor across the hall was a famous film editor. He told me when I was very young that it's not always the most talented people who make it but the ones who can keep standing up after taking all the punches (i.e., rejection, etc). So I guess I just keep standing up after the knock downs and keep pursuing the dream :)," she wrote.
18

Also, She Almost Quit
Can you imagine Shameless without Emmy Rossum as Fiona? We definitely can't and yet, there was a time when no one was sure if she would be returning for season 8. As we know, she did, but that's only because she got what she wanted: a massive pay bump!
That feat is incredible in of itself, especially if we compare Shameless to The Walking Dead, where a pay dispute has caused Lauren Cohan, who plays Maggie, to jump ship.
Back in 2017, Emmy Rossum made a move to receive the same salary as her fellow co-star William H. Macy. In fact, Macy had even said at the time: "She works as hard as I do . . . she deserves everything."
In a move now dubbed a "historic equal pay win" by many outlets, Emmy got what she wanted and as Vogue points out, eventually tweeted, "Playing Fiona Gallagher has been one of the great privileges of my life. I'm so happy to continue with my Shameless family! Back to work in May!"
Emmy eventually also told The Hollywood Reporter, "I'll tell you the person who supported me the most was William H. Macy. To have the man counterpart on my show be like, "Yes, she does deserve this and more" was so validating. And after it became public, it was a quick resolution."
17

A Blatant Lie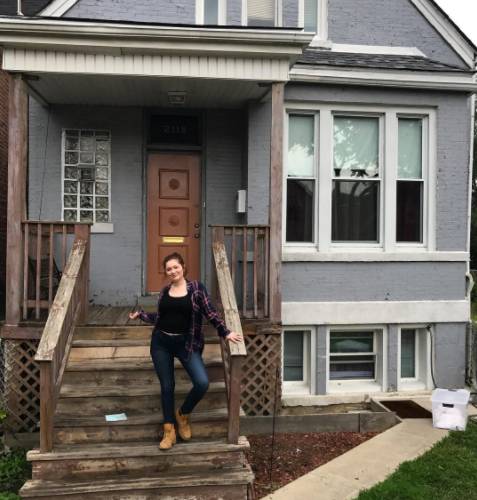 Don't believe everything you read. Although many articles can be found on the web about how Shameless isn't shot in Chicago, it's not that simple. Some articles are actually correct in saying that the house is shot in Chicago and while the Gallagher house itself (from the outside) can indeed be found still standing in Chicago, most outside scenes are actually shot in Chicago as well!
In a Sheraton Beyond the Scenes, Shanola Hampton who plays the lovely Veronica revealed: "Although all of our exteriors are shot in the Windy City, our interiors are shot right here in our LA studios."
Excuse me while I retreat as my whole conception of Shameless shatters to pieces, much like the car that Lip once smashed to bits.
Did you know that the swimming pool that Fiona and Steve once swim in is the same one from the movie Cruel Intentions?
Nina Ruscio, the production designer, also revealed all the meticulous work that goes into creating the infamous Gallagher house. "It was really important to us to make sure that everything felt authentic. We age these sets to make it look like the Gallagher family has grown up here."
16

Macy Wasn't #1 Either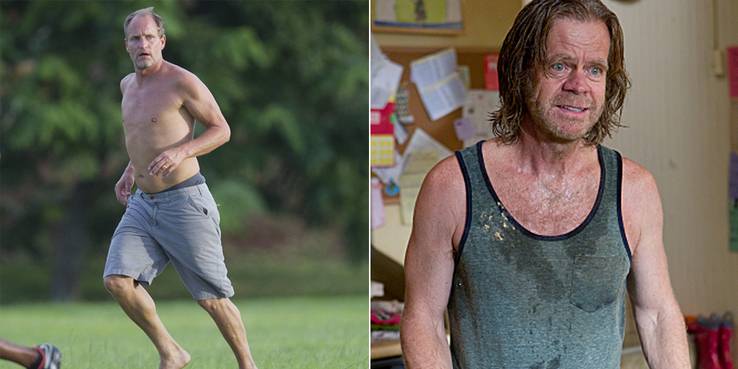 Prepare to have your mind blown. In an interview with ShortList, William H. Macy revealed that he wasn't the first choice when it came to playing the unforgettable head of the family Frank Gallagher.
So who was? You'll never believe it.
"Oh yeah. I ran into Woody recently, actually. He said, "Whatcha doing at the moment?" And I said, "Shameless," And he said, "Oh yeah, I talked to them about that." I thought, "Great, so I'm at least second choice." He said, "I watched the British version and I just thought it was really good. I didn't think I could do it better than that." There was a little bit of a pause and I just went, "I can." [Laughs]
Yes he indeed can. He has undoubtedly been slaying it as Frank. Even when we think that there is nothing more to throw at the camera, the show's writers find a way to re-captivate us season after season.
Everything that Macy has gone through to portray his character is incredible, especially since despite playing someone who nearly always drinks (okay, last season mostly excluded), it was actually all acting! Somehow, we don't think that Harrelson would have done as great of a job. He just doesn't quite have the relaxed demeanor for it.
15

Tony Landed Fiona IRL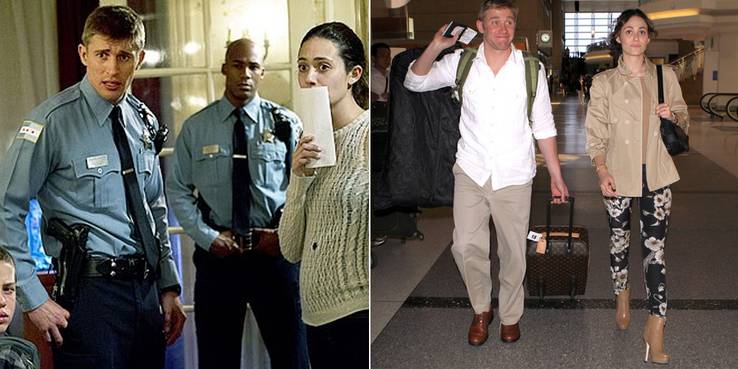 What the what? This might come as a shock to some fans, but Tony the cop did land Fiona. In season 6 of the show, Tony actually comes out to Ian at an all-gay baseball game, saying that Fiona turned him gay. Even in real life, no one can "turn" anyone else gay, but the point remains the same, that despite all his best efforts in season 1, Fiona just never had eyes for him.
But in real life, the situation was completely different as Tyler Jacob Moore, who portrayed Tony Markovich, did land Fiona – or rather, Emmy Rossum. Turns out that the pair actually dated for real for a whopping two years before calling it quits.
Something tells us that Emmy's inner Fiona came out on that one. The Daily Mail ran the story in July 2013, which means that they would have begun dated some time in 2011, a mere year after her divorce (more on that later). Like Fiona, Emmy has had a rather interesting (to say the least) dating history. Let's just hope that her own life is one day made into a show. We get the feeling that it would captivate audiences just as much as Shameless has on both sides of the pond.
14

A Fake Russian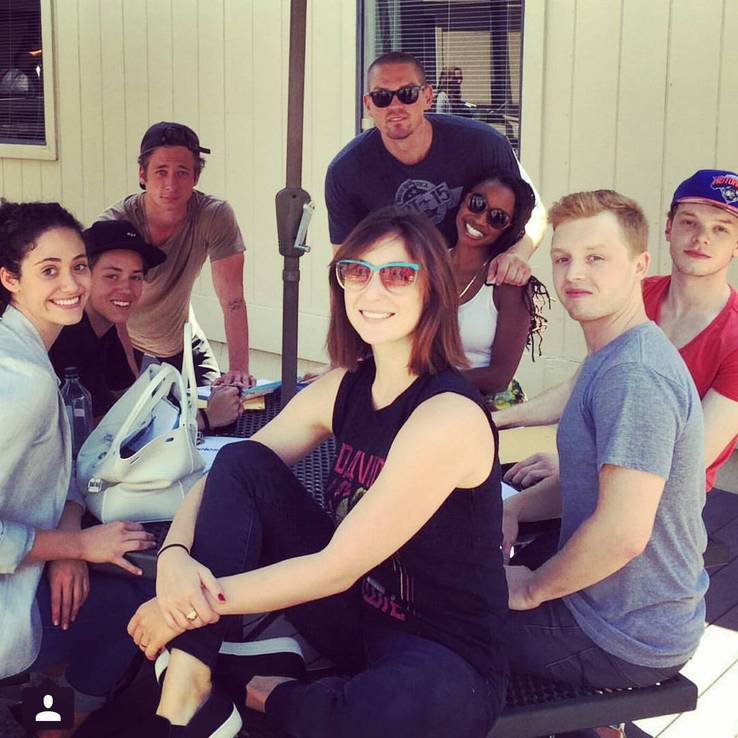 Although she nails the accent and is quite believable overall, Isidora Goreshter, who plays Svetlana isn't actually Russian! In fact, the 36-year-old actress was born in Long Beach, California and speaks in a perfect American accent in her everyday life!
Speaking about her audition to the Huffington Post, she said that she really didn't think that she would get the part based on her initial performance: "My audition for Shameless was one of my worst auditions! I remember calling my manager right after and apologizing in advance if she got really bad feedback from the casting directors. Initially, there were no lines."
She also detailed having to act out a really awkward scene where she had to "massage the back of a wooden chair" while auditioning.
She added that when she arrived at the audition, she started wondering if she had made a mistake with her attire because every other woman was dressed revealingly. "I started to wonder if I made a mistake because I was in a ratty old pair of black jeans, a New Order t-shirt and a very dirty pair of converse and barely any make-up. That was just my instinct on how I saw her straight away. I guess it worked," she said.
Featured Today
15 Things About Avengers 4 That The Cast Is Trying To Keep Secret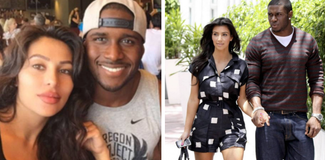 15 Kardashian-Jenner Exes That Can't Move On

15 Reasons Why Hollywood Probably Forgot About Sarah Michelle Gellar

13

Ian & Sierra Split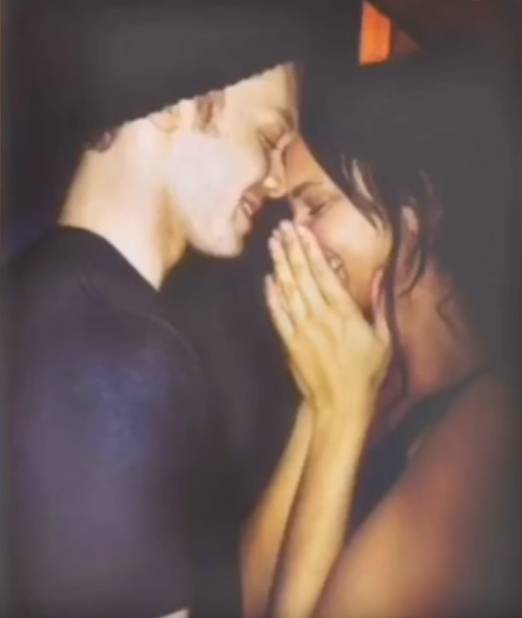 In most Shameless articles, plenty of references can be found to Lip and Mandy dating in real life. As already mentioned, they aren't together anymore and Lip, played by Jeremy White, has moved onto Addison Timlin.
However, there's another off-screen co-star couple worth mentioning: Ian and Sierra. Shocked? But now you can see the connection to Lip. Unfortunately, it looks like they might not be together anymore. No high-profile articles have come out on the matter, but both of their social media accounts point towards something having definitely happened. Whereas before, they had lots of pictures posted of the two of them together, those pics appear to have completely been removed.
Certain references to Cameron are still there on Ruby's Instagram, but it's possible that she mainly focused on deleting their pictures together. There's even an entire YouTube video dedicated to all of their sweetest moments. All things considered it, must have been pretty awkward for Cameron to watch Ruby do her scenes with Lip.
Only time will tell as to the status of their relationship. Even though their pics together are gone, it may just be that they have decided to take their relationship behind closed doors or that they are taking a short break.
12

What Goes Around, Comes Around
Are you ready for a truly juicy detail that no other online source has latched onto? A couple of years ago, this picture of Justin Chatwin emerged with his arm around Addison Timlin. While her name may not ring a bell to most, she has been starring in numerous smaller TV shows and even TV movies.
In most online articles about Shamless, you will read all about the outdated bit of info about how Jeremy is with Emma Greenwell who played Mandy 2.0. More on her later, but they have since called it quits after over four years together.
Here's the interesting part: Addison's relationship with former Jimmy clearly didn't last, as she has since moved onto none other than Jeremy White, who plays Lip. Things clearly didn't last and no one knows why.
But just look at how adoringly Jeremy is staring at Addison in that pic. It's the same look he used when in love with the professor on the show, so you know it's the real deal! Plus, just look at the pillow that she's hugging. It's hard not to be jealous of the pair, especially given how adorable they look together. According to Cosmopolitan, they have been friends for over 10 years, having first met on the set of Afterschool in 2008. How time flies!
11

The Prank That Got Jimmy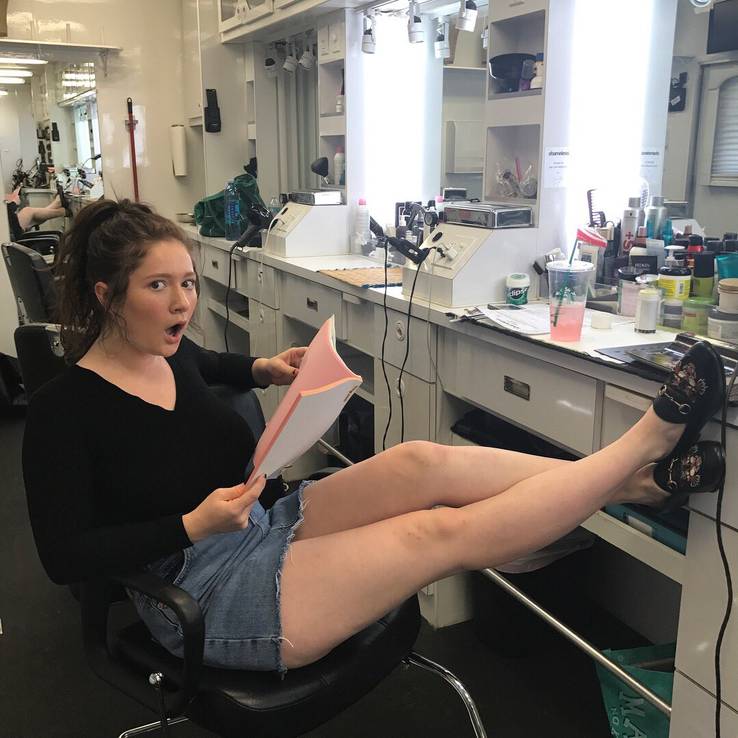 Speaking of Fiona turning someone gay, she apparently tried to turn Jimmy gay too! Steve, Jimmy, Justin, whatever the heartbreaker's real name is actually got massively pranked on set, all thanks to Emmy of course.
Emmy told Vulture that she concocted a diabolical prank to get back at Justin Chatwin, who plaid Jimmy/ Steve. "I called around, and I got them to write bogus pages and release them to the entire crew, where Justin's character would come out as gay to his dad. The whole scene was put on the schedule as if we were really going to shoot this, and Justin didn't know it was a joke!"
But they didn't tell him just yet. They waited a full 12 hours before telling him the truth! "So when he got the pages under his door, he called everyone, frantic: "How am I going to play this scene?" And we were all in on it, the director, the producer, everyone, so I got him back really, really good. For twelve hours, he was asking everyone, "How should I deliver this line?" He had finally really embraced the whole idea of his character being gay! And we finally broke the news to him [that it was a prank] on-camera. It was amazing. The shock on his face," she concluded with a laugh. Savage!
While we're on the topic of Jimmy/Steve/Jack/ Big Fat Liar, there's another major behind-the-scenes tidbit that is as hilarious as the previous. If you have diligently watched every episode of Shameless until now, then it's forgivable if some details may have escaped you.
Quick refresher: back at the end of season 3, Fiona received an envelope full of money after Jimmy pulls his usual disappearing act. She then calls him and says: "Wherever you are, bye."
Okay great, except that although on-screen Fiona was done with him, off-screen Fiona definitely wasn't yet. For months, Emmy pleaded with the producers of the show to re-introduce Jimmy, only to be completely stonewalled each time.
10

Gotcha, Fiona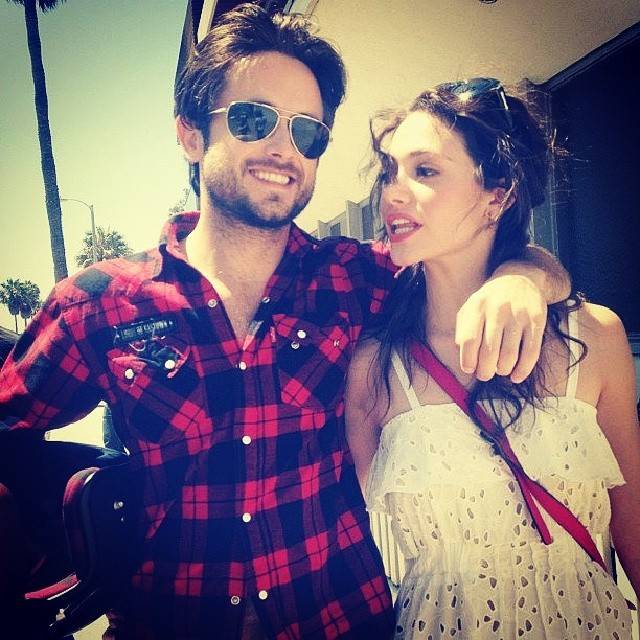 While we're on the topic of Jimmy/Steve/Jack/ Big Fat Liar, there's another major behind-the-scenes tidbit that is as hilarious as the previous. If you have diligently watched every episode of Shameless until now, then it's forgivable if some details may have escaped you.
Quick refresher: back at the end of season 3, Fiona received an envelope full of money after Jimmy pulls his usual disappearing act. She then calls him and says: "Wherever you are, bye."
Okay great, except that although on-screen Fiona was done with him, off-screen Fiona definitely wasn't yet. For months, Emmy pleaded with the producers of the show to re-introduce Jimmy, only to be completely stonewalled each time.
In a Reddit AMA, she shockingly confided: "Little did i Know, they actually FLEW Justin to Chicago, hired a different crew, kept him in a different hotel, and filmed – UNBEKNOWNST TO ANY OF US – a scene that would end season 4.
It was so top secret that it wasn't until it aired that i Knew it happened.
And in that moment, I was so mad about being kept in the dark that i was speechless.
Of course, I was happy, overjoyed that his character was going to be reintroduced. I felt that was great for his character and the audience. But i felt so confused / hurt as to why nobody told me that this was going to happen, or be in the show! I felt like "Did my boss think I wasn't trustworthy or that i would spill the beans on twitter?"
And the second after it aired, David (who runs SHOWTIME) sent me an email that said one word: GOTCHA."
9

6 Little Actors = 1 Role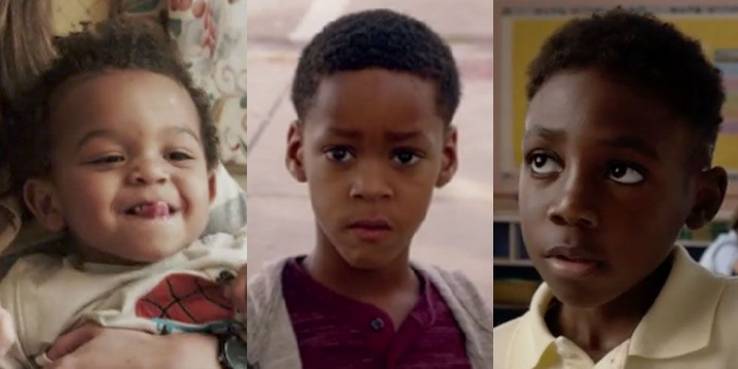 Did you notice that Liam Gallagher has been played by six different little boys? It's an extremely hard-to-miss detail, especially given how much the youngest Gallagher has changed throughout the seasons. In season one, he's just a baby and in the eight season, he's already attending a prestigious school, albeit not learning much due to the controversial misuse of cultural diversity.
According to Vulture, twins Blake and Brennan Johnson played the little tot from seasons 1-3, only to be replaced by twins Brendan and Brandon Sims after that. The character experienced yet another overhaul in the eight season, when the twins were replaced instead with nine-year-old Christian Isaiah.
When asked about re-casting Liam yet again, director John Wells answered, "The family dynamic made [me] think that it was important to raise the stakes for Liam and raise his visibility."
It's clear that the show's writers are ramping up his subplot at an increasingly fast pace, which leads us to wonder, what's in store for Liam in the ninth season? Hopefully, the role of Liam won't be re-cast yet again, especially since little Christian did a stellar job playing his character in the last season.
8

Mandy 2.0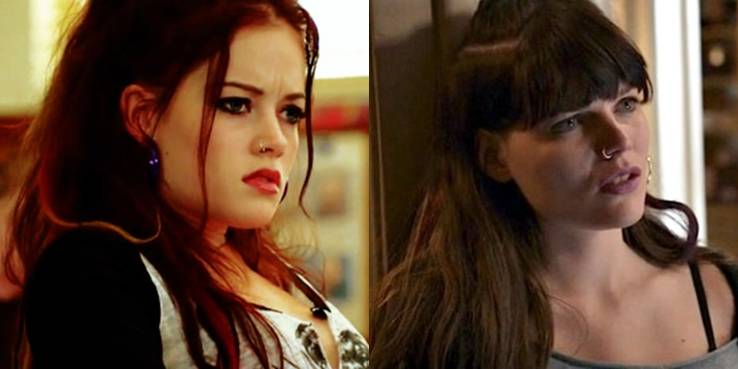 We have already touched up on Mandy earlier, but did you know that Shameless had two actresses play Mandy? Although most die-hard fans were quick to realize the re-cast in season 2, it's still a detail that completely went over the heads of many. As it turns out, while Jane Levy portrayed the extremely troubled Mandy in the first season that hooked all of us into the drama comedy that is one of our favorite TV shows, it was Emma Greenwell who instead portrayed her starting in the second season.
To be fair, both actresses resemble each other after being graced with the same kind of heavy eyeliner.
If you're mind-blown, keep reading. Otherwise, skip over to the next point, which is just as juicy.
Another detail that is particularly noteworthy about the Mandy character is that she is completely different in the UK version of the show. Well, somewhat. As Buzzfeed points out, it's actually Mandy who became pregnant with Lip's child. After trying to get rid of the pregnancy, she ended up having their baby daughter, whom they named Katie.
If you're a diligent fan of Shameless, then you should be quick to remember that although Lip thought for a while that Karen was giving birth to his child and the whole Gallagher even showed up to the hospital, the baby ended up being an Asian baby with Down Syndrome.
7

Real World Carl Busted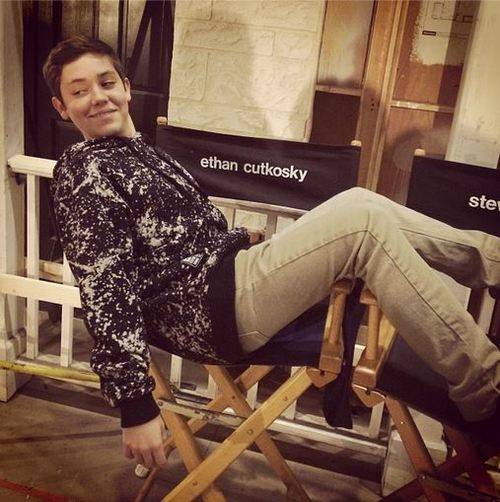 Taking his character to heart, Ethan Cutkosky, also got into quite a bit of trouble with the law back in 2017. As TMZ reported, he was arrested for a DUI: "Ethan was driving his orange BMW at around 10:30 PM and began to straddle the traffic lanes, which prompted cops to pull him over. We're told he did poorly on field sobriety tests and was arrested on the spot."
At the beginning of the year, TMZ also reported that the prosecutor decided to drop the DUI charge as long as he pleads to a "lesser charge of reckless driving." Sounds good, if you ask us! "We're told Ethan was sentenced to 2 years of informal probation … he's already settled a $250 fine," they also added.
At the time, his father on the show, William H. Macy actually told People that despite what happened, "He's great. He's a great kid."
"I did tell him, 'Don't get a hot car because trust me, it's hard to keep your foot off the accelerator, and you're young and [foolish] and the cops are looking for you.' I lectured him about all that stuff, but people make mistakes, and nobody got hurt," he also added.
6

Real Life Influences On The Show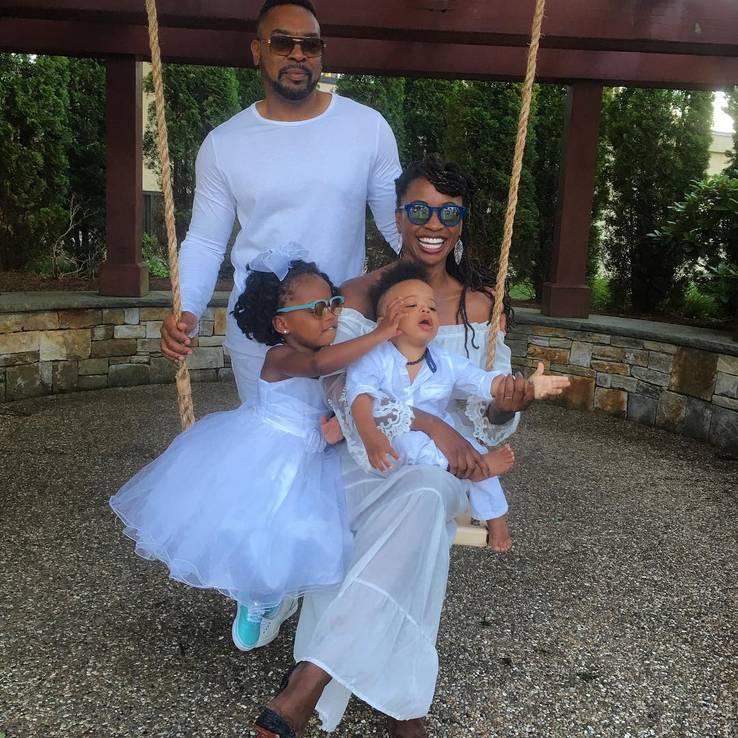 If you noticed a bit of a discrepancy in the V storyline, then you were definitely onto something. One moment she can't have kids and has her mom be a surrogate for her, only to all of a sudden be pregnant with twins. Shameless is known for its outlandish plots, but this one is definitely one of the ones to have taken the cake.
As it turns out, it wasn't exactly intended that way. Initially, the show's producers had no intention of going with a kids' plot line with regards to Veronica and Kev, but they wrote it in when Shanola Hampton, who plays V, got pregnant!
She revealed to Collider the differences about being pregnant as Veronica and also going through pregnancy in real life: "Veronica and I had a very different pregnancy. I had an easy pregnancy, and she hated it. She was also pregnant with triplets, but one got eaten, and then it was twins. Veronica is having a really hard time being a mother, whereas I really love being a mother because I waited so long and I'm older now. So, it's funny to play the juxtaposition of me being a mother and Veronica being a mother. There are definitely demons that get exorcized, any time you're playing a character, which is fun and therapeutic."
Shanola has since welcomed a second child. Her daughter Cai was born in 2014, while her son Daren was born in 2016.
5

The Scent Of Love
As you can imagine, the Shameless cast loves to pull pranks on each other. Emmy told Vulture that although "they've asker [her] to participate, [she] won't stoop to their level," she did reveal a major prank that Justin Chatwick, who played Jimmy, used to do during scenes when they had to be closer to each other.
"Yes. We're very comfortable with each other, which is good, especially when you have to do [certain] scenes. He's very amusing. He likes to eat a tuna sandwich before our romantic scenes. All the boys are always pulling pranks on each other."
At least they can laugh about it now, but it certainly wouldn't have been as funny for her in the moment.
She also revealed another prank that the boys once pulled on her: "One day, they put a public-restroom sign on my trailer door, so everyone started using my bathroom, because they thought it was the public restroom. Hundreds of people were peeing in my bathroom."
Oh boy – quite literally! She also said that she would "put Gruyère in a sock and leave it in one of their drawers for a week." We wonder if she ended up doing it?
4

Third Time's The Charm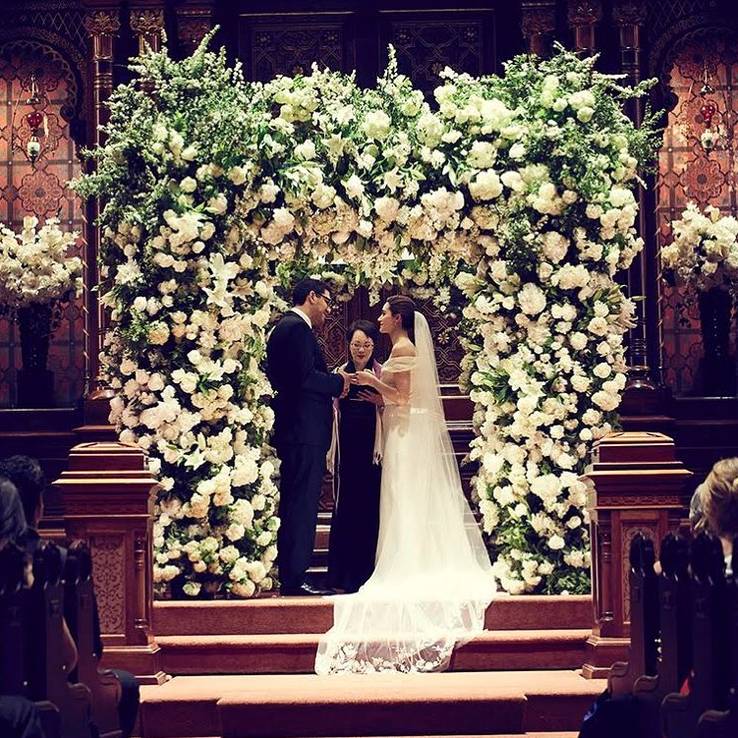 Our sweet little Fiona is on her third marriage! Well, almost. On the show, Fiona was briefly married to Gus Pfender and later, left Sean Pierce at the altar.
In real life, Emmy Rossum was actually secretly married to music exec Justin Siegel for two years, from 2008 to 2010. It was only when they split, citing "irreconcilable differences" that the media finally caught on to their secret marriage. Although he tried to get spousal support for her, it was decided that he wouldn't be getting any.
As TMZ reported, she instead got "to keep the house, her jewelry and other personal stuff [while he kept] an $11,200 security deposit, along with a Mercedes, jewelry and other stuff." She also agreed to pay him $57,500 to "equalize things".
Scared away from marriage for seven years after that, she got married again in 2017 – this time to Sam Esmail, an American screenwriter, best known for being the creator of Mr. Robot.
He's 40 and she's 31, which leads us to wonder if we should be expecting Fiona to be getting pregnant on the show soon? Show writers are known to write in real pregnancies as it's much less work than trying to hide a bump (just as the producers of Scandal).
3

Scripts Are Banned On Set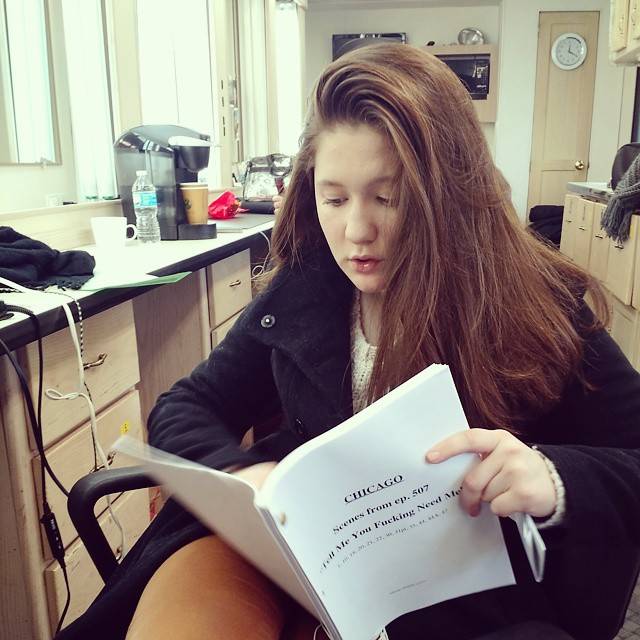 In an interview with Uproxx, Emmy Rossum revealed that every single actor on the show is held to a high standard. "I think that this show, the way it's run, sides are not allowed on our set. No actors are given scripts on the day. Everyone shows up learning all their lines, even the guest stars on the day and the day-players. So it's really like you show up for theater and then you work."
Given the show's fast pace and intense nature, it makes sense that scripts wouldn't be allowed and that all the actors would need to be 100% prepared. Can you imagine if after Fiona delivered her best heartbroken crying face at the altar when finding out about Sean's recurrent problems, Frank would have turned around and asked the writers, "Sorry, what were my lines again?"
"There's no cell phones on set. There's no Twitter on set. There's no distractions. Everyone shows up and is a professional, whether you're 12-years-old or you're 60. It's really almost like a boot camp […] once you know it, you can let it go and you can feel free to play with it and play in different directions. There's kind of a messiness with which we shoot and play our show. Oftentimes we shoot the rehearsal and that's what they end up actually using," she also added.
2

Carl Tried To Leave The Show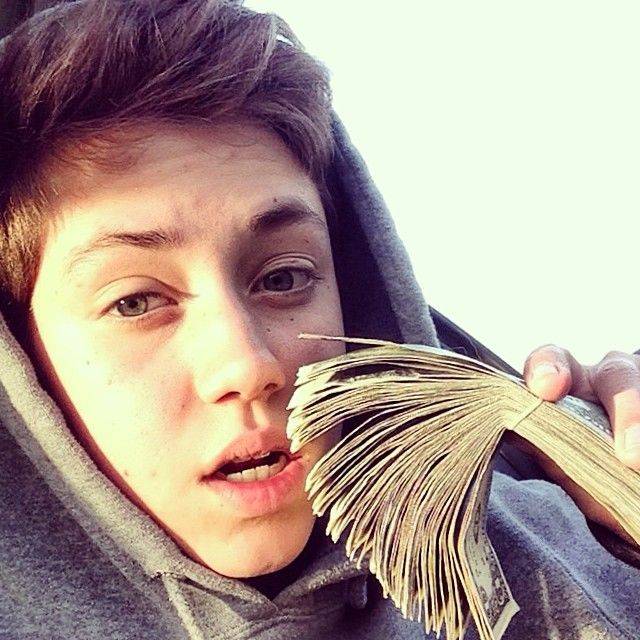 Not only did Ethan Cutkosky have a brief stint of almost turning into Carl in real life, he also tried to leave the show entirely! Is that why the whole army subplot was introduced?
Interestingly, he tried to leave the show well before the incident that got him in trouble with the law. Back when Ethan was just 14, the show's producer and director Mark Mylod told the Chicago Tribune: "He wants to have a balanced life. He doesn't want to be the kid that only dreams of his movie career. … He is a good, grounded Chicago kid who wants that whole high school experience, and hats off to him for that."
He's 18 now and his role as Carl is still a major plot point of the show. Although no details have been released with regards to the next season yet, we're still willing to bed that he'll be back.
The bigger question is whether he would have still landed into trouble as a 17-year-old if he would have been written off the show when he asked? We will never know, but the fact that Hollywood corrupts and ruins the careers of child stars is well-known.
1

Elliot Fletcher Is Transgender On And Off-Screen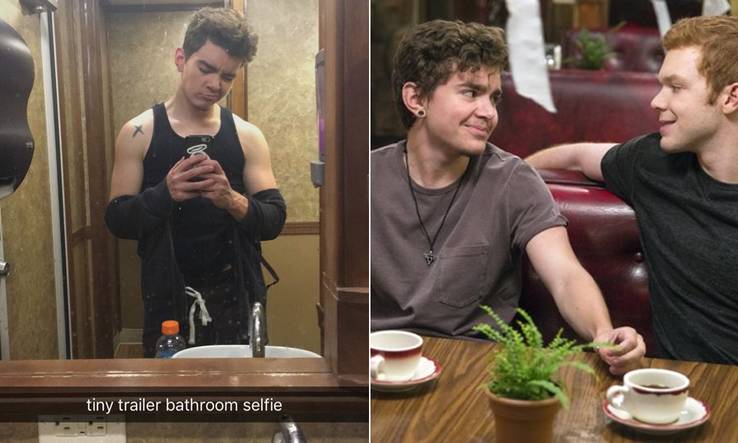 Remember when Ian was shocked to discover the truth about Trevor? If you didn't catch on during the episode when Trevor lifts his shirt in the show, then you might be surprised to know that Elliot Fletcher is indeed transgender in real life. The fact that the show cast a transgender man for the role is a feat in of itself, especially since as Fletcher told the Screen Crush, a transgender role that he once auditioned for ironically went to a cis woman instead.
In an essay that he penned for the NY Times, Fletcher explained, "Since I can remember, I have been a boy. I never once thought of myself as a girl. But when puberty and middle school came, I had to come to terms with the fact that others viewed me as a female."
"For a while, I didn't want anyone to know that I was trans. But now, I happily tell people because my goal in life is not only to become a successful musician but also, a trans advocate. I have so much love for my trans family and I want to spread that love as much as I can," he also added.
But as Screen Crush points out, just "don't ask [him] about his backstory." In the interview, he revealed that one of the biggest pet peeves he has with writers and directors is when they ask for his backstory. "That's extremely inappropriate. You're a writer, so you can write it yourself," he adds.
References: Broadway World, US Magazine, YouTube, Shortlist, Reddit, Buzzfeed, Instagram, TMZ, People, TMZ, YouTube, Reddit, Collider, Vogue, Hollywood Reporter, Vulture, Huffington Post, TMZ, Vulture, Uproxx, Chicago Tribune, ScreenCrush, and NY Times.
Source: Read Full Article