Following every aspect of celebrities' lives has been an important part of pop culture for decades. We love to know what the stars are wearing, eating, driving, and doing at all times. How else will we know what's cool? Starting in the mid-'00s, the world saw a brand new way to delve deep into the lives of the rich and famous: reality TV shows. Instead of relying on the paparazzi to snap a shot of our favorite celeb's newest outfit or speculate about who was dating who, there was an approved camera crew to do all that for us. From slice-of-life dramas to competition shows, it seemed like practically everyone who had ever had their 15 minutes of fame was starring in their own series.
While it made sense for stars of the moment like Paris Hilton and Nicole Richie to have their own show, over the years, the standard really dropped. Celebs who were way past their prime in Hollywood scrambled to keep themselves in the limelight and a TV show seemed like the perfect solution. I would even argue that many of the celebrity reality shows of the 2000's made their subjects even more famous than they had been in the first place. For instance, I had never even heard of Flavor Flav but certainly knew him after his many appearances on VH1 programs. Though this TV trend has kind of waned, there are still lots of popular celebrity reality shows on the air, including Keeping Up With The Kardashians. Keep reading for 20 D-list celebs you forgot had their own shows!
20

Vanilla Ice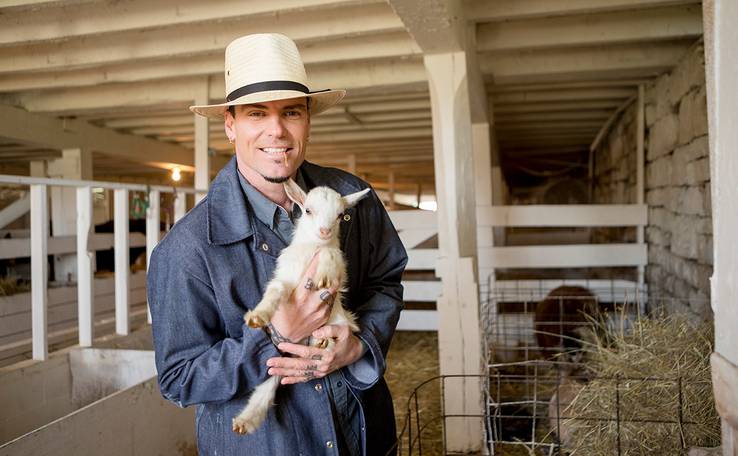 When most of us think of Vanilla Ice, we think of his iconic '90s jam, "Ice Ice Baby." Unfortunately for the artist, he struggled to stay relevant in the music industry after his one smash hit. As a way to stay in the public eye and continue making money, he joined the cast of his first reality show in 2004. VH1's, The Surreal Life, followed a crew of has-been celebrities all living together in a Hollywood mansion, with a similar feel to The Real World. Vanilla Ice also appeared in 2007's spinoff of the series, The Surreal Life: Fame Games. While the show was heavily scripted, the rapper began to feel better about his past and himself.
But this drama-inducing style of a reality show wasn't his only foray into television. From 2010 to 2017, Vanilla Ice starred in the DIY Network's series, The Vanilla Ice Project. The show followed the artist's attempts at refurbishing and flipping old houses without the help of professionals. Who would have thought his secret talent was remodeling homes? The show was so successful that he even created a training course on real estate development. The sequel series to the show, called Vanilla Ice Goes Amish, premiered in 2013. In it, the celeb visits an Amish settlement to learn how to remodel and build homes without the use of modern tools. Lastly, Vanilla Ice appeared as a contestant on the popular competition show, Dancing with the Stars, in 2016. It's nice to see that reality TV has helped this guy turn his life around!
19

Jennie Garth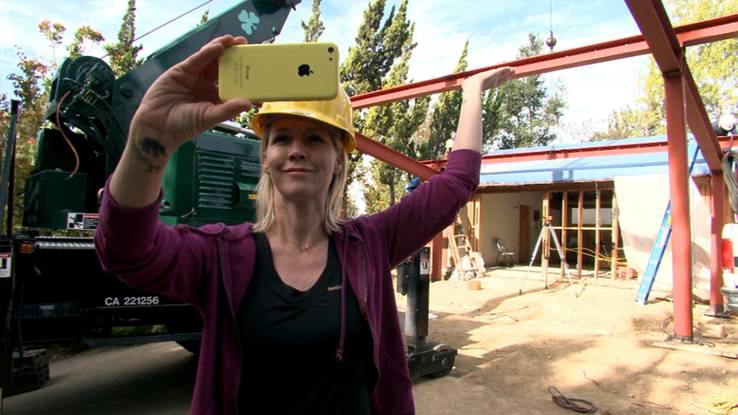 If you were a teen in the '90s, the name Jennie Garth means a lot to you. Her breakout role as Kelly Taylor in the hit teen show Beverly Hills, 90210 made her a household name. However, after a few years of success as an actress, Garth's career began to dwindle. With only one or two roles each year after the turn of the millennium, the actress had to find a new way to stay in people's minds and on their televisions. Her first appearance on a reality TV series was on season 5 of Dancing with the Stars in 2007. She did surprisingly well on the show and ended up in the semi-finals before being eliminated.
In 2012, her first solo reality series premiered on CMT, Jennie Garth: A Little Bit Country. The show focuses on the star's plan to get back to her rural roots by moving her family to a large farm in central California. When that series got canceled after one short season, she hopped over to The Jennie Garth Project on HGTV. This show, which also got just one season (in 2014), was very similar to Vanilla Ice's show of a similar name. In it, Garth tries to save money by remodeling the Hollywood home she shares with her three kids. Her final appearance on reality TV (so far) was on a 2017 episode of Ru Paul's Drag Race. The Season 9 queens were tasked with creating a spoof of Beverly Hills, 90210, making Garth and her costar, Tori Spelling, the perfect guest judges.
18

Flavor Flav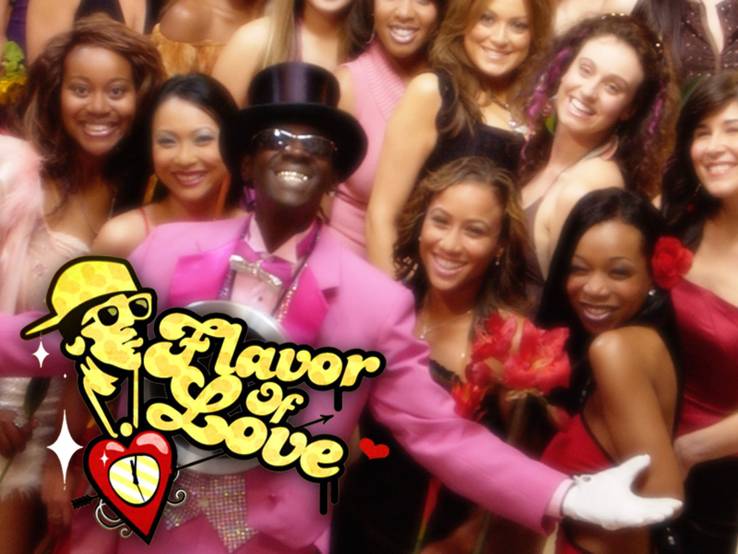 Unless you are a die-hard fan of '80s rap, you might not have heard of Flavor Flav. As the hype man for the rap group, Public Enemy, only the people who were really into that music scene would have known his name. That is until he became one of VH1's biggest moneymakers. In 2004, Flav joined the cast of The Surreal Life, a series where a group of past-their-prime stars lived together for two weeks in a Hollywood mansion. Soon, a whole new generation was entertained by his goofy catchphrases and wild antics. When the rapper developed a relationship with his fellow cast member, Brigitte Neilson, a Danish actress and model, everyone involved saw an opportunity for more success. In 2005, a series called Strange Love premiered, following the odd couple through their short, probably not very real, love affair.
After the two broke up, came Flav's most famous reality show of all, arguably the one that made him a household name (at least in the mid-'00s). Now that he was single again, the rapper was on the hunt for a new girlfriend and intended to find her through the competition show, Flavor of Love. The series, which had three seasons from 2006 to 2008, had the artist giving his potential lady friends crazy nicknames, wacky challenges, romantic dates, and of course, lots of drama. Flav's final appearances on reality shows (at least for now) was on a 2012 episode of Celebrity Wife Swap where he exchanged partners with Twisted Sister's, Dee Snider, for two weeks and he made an appearance on VH1's, Couple's Therapy.
17

Sinbad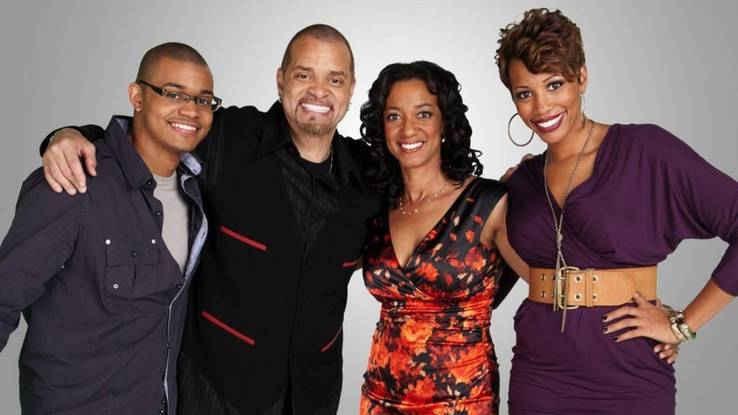 Comedian, Sinbad (born David Adkins), is probably someone you recognize from your childhood. He became famous for his stand-up comedy specials on HBO, then went on to star in a number of films. You might remember him from '90s movies like First Kid, Jingle All The Way, and Necessary Roughness. Though he has played bit parts in a number of shows and movies over the last decade and a half, he's not nearly at the same levels of fame he was in the '90s. To stay afloat when his popularity started to decline, the comedian started appearing on game shows. He participated in celebrity Jeopardy! and appeared as a panelist on the revival of Hollywood Squares. Sinbad also found himself working as host or emcee for a number of shows and events, thanks to his charm and humor.
His first major appearance on reality TV, though, was as a contestant on season 9 of The Apprentice. He only made it to week two before being "fired" from the show. In 2011, the comedian hopped on the celebrity family reality show trend and starred in the WEtv series, Sinbad: It's Just Family. The show focused on his remarriage to his ex-wife, as well as his two grown children who were trying to begin their own careers but kept relying on their once-famous dad for financial support. The show was so poorly received that you can hardly find any information about it! Most recently, Sinbad appeared on a special comedians episode of the Food Network's competition show, Chopped.
16

Tori Spelling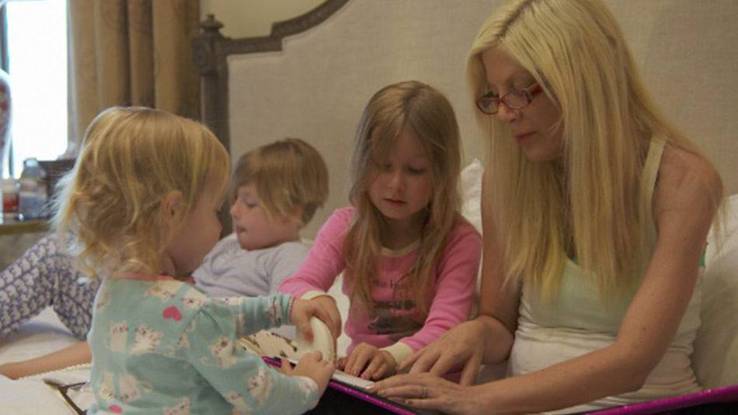 Okay, okay, I know what you are thinking, Tori Spelling is Hollywood royalty… why is she on this list?! Well in my opinion, just because her father was a famous producer doesn't make her A-list. I mean, if Aaron Spelling hadn't worked in Hollywood, would she have ever broken into show business? Probably not. Of course, in case you don't know her, Spelling is best known for playing Donna on the smash hit, Beverly Hills, 90210. After that, the actress mostly appeared in an array of TV movies and did voice work for animated kids' shows. However, she has arguably had the most reality TV appearances of any star on this list.
Tori Spelling's first reality show starred her and her second husband, Dean McDermott. Tori & Dean: Inn Love (later renamed Tori & Dean: Home Sweet Hollywood) followed the couple's journey as they move out of Los Angeles in search of a bed and breakfast to renovate and run. As the show ran from 2007 to 2012, it also showed off their children's births. In 2011, the couple also starred in a series called Tori & Dean: sTORIbook Weddings, where they makeover one lucky couple's wedding from blah to wow. Lifetime then picked up another documentary series for Spelling called True Tori for two seasons in 2014. This show followed the star trying to put her life and marriage back together while her husband is in rehab after admitting to an affair. Her most recent appearance was on Ru Paul's Drag Race, where she was a guest judge during a Beverly Hills, 90210-themed episode.
15

The Braxtons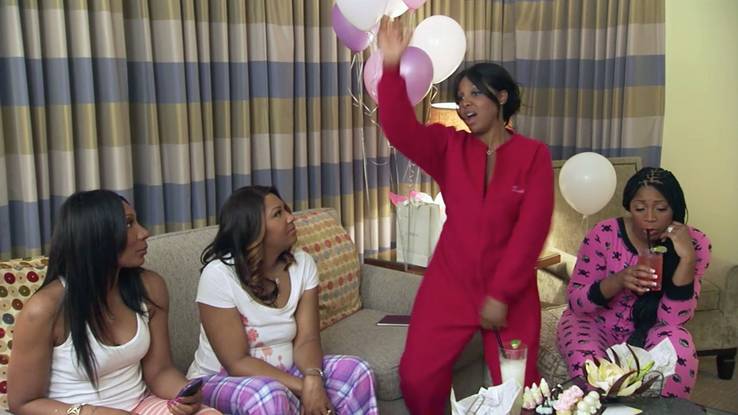 Remember "Un-break My Heart," one of the most powerful, emotional songs of the '90s? In case you don't know who sang it, that was Miss Toni Braxton! The singer had many more albums and hit songs, but that tune was by far the most popular of her career, spending 11 weeks in the number one spot on Billboard's Hot 100 list. But before she broke out as a solo act, Toni was singing with her sisters. The Braxtons was a music group formed in 1989 and featured all five Braxton sisters: Toni, Traci, Towanda, Trina, and Tamar. Though they never hit it big as a group, they did help push Toni into the limelight to begin her career as a solo artist. The Braxtons split up in 1998 but reunited in 2015 for a Christmas album.
Aside from their music, though, these sisters are also known for their reality TV series, Braxton Family Values on WEtv. Premiering in 2011, the show followed the lives of the 5 Braxton sisters and their mother, Evelyn. From relationship drama to milestone birthdays to classic sibling fighting, viewers continue to be entertained week after week. The show has actually been very successful, with many people calling it their "guilty pleasure" and is still on the air today. Toni produces the show as well as its spin-off Tamar & Vince starring youngest sister Tamar. She was also a contestant on season 7 of Dancing With The Stars. Tamar is a former host of the talk show, The Real.
14

The Wahlbergs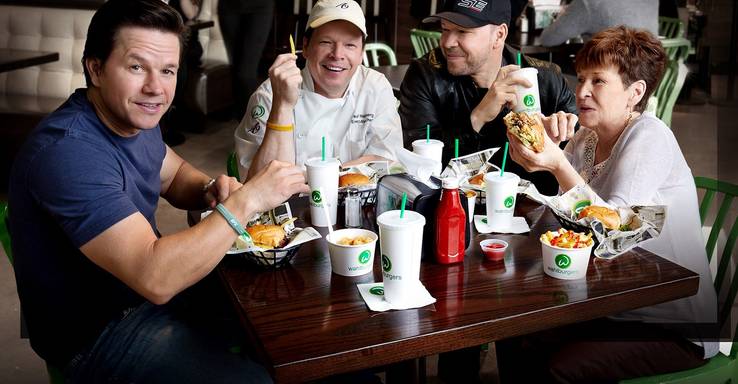 The Wahlbergs are a moderately famous family at best. At the top of his game is Mark, now a serious actor but once a rapper (so weird, right?). Next comes Donnie, who is best known as a member of the '80s boy band, New Kids On The Block, but who has also dabbled in acting. Then comes Bob, who has appeared in a few films like The Departed. Finally, there's Paul, who is best known for being a chef and the founder of the brothers' chain of burger restaurants, Wahlburgers. While each of these siblings has sort of done their own thing career-wise, they seem like a nice tight-knit Irish family who still makes time for each other.
In addition to their varied careers, these brothers have also appeared together in their own reality show on A&E called Wahlburgers. The series premiered in 2014 (a late bloomer compared to many on this list) and is still on the air. It follows the four Wahlberg brothers and their families both in their home lives as well as behind-the-scenes of running the restaurant chain. Though the show apparently has enough loyal viewers to keep it afloat, critics don't really get it. According to Allison Keene from The Hollywood Reporter, "only a true and abiding love for the Wahlbergs will keep viewers interested." Variety's Brian Lowry agreed, saying that it's "generally playful, but it is just empty calories." Mark executive-produced one episode of Wahlburgers, while Donnie produces both that show and his spin-off, Donnie Loves Jenny.
Featured Today
20 Times Bernadette Outdid Penny On Big Bang Theory

20 Grey's Anatomy Actors Shonda Rhimes Dropped: Where Are They Now?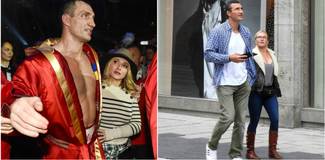 15 Ways Wladimir Klitschko Landed Hayden Panettiere (Even Though She's Half His Size)

13

Ice-T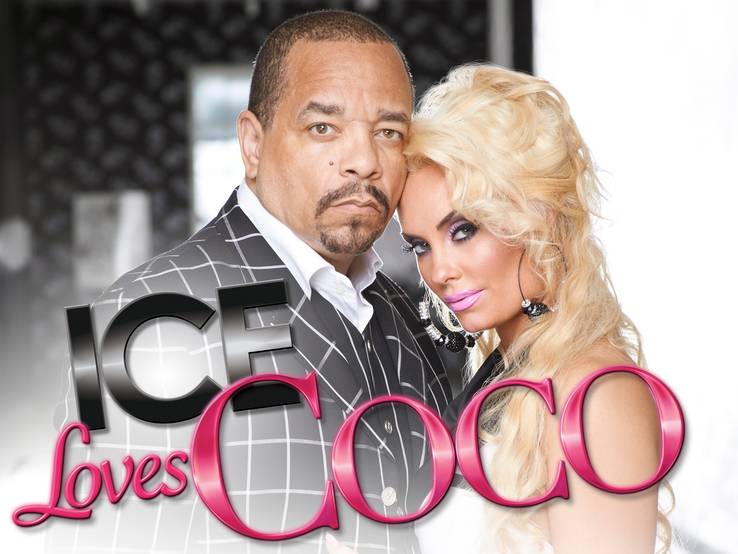 Ice-T might be the most famous person on this whole list, to be honest. He had an iconic rap career in the '90s and has had a pretty sweet gig playing Sergeant Odafin Tutuola on Law & Order: Special Victims Unit since 2000. So you would think he'd be set for life, right? No need to stoop to reality show level, right? Well, apparently, the rapper didn't think so. In 2006, he starred in the VH1 show, Ice-T's Rap School, where he taught a group of eight youths from New York's York Preparatory School the ins and outs of rapping. Each week, the kids did musical assignments and competed for the weekly gold chain. The group, called the York Prep Crew or Y.P. Crew for short became an opening act for Public Enemy at the end of the show.
More famously, though, Ice-T got his own reality show in 2011 called Ice Loves Coco. This show documented his everyday life with his wife of 10 years and swimsuit model, Nicole "Coco" Austin, and their two dogs. The E! series had just three seasons and explored both relatable problems like family drama and marital disagreements to more famous-person issues like planning huge parties. The rapper and actor also executive-produced many episodes of Ice Loves Coco while starring in them. In addition to his two reality TV shows, Ice-T also appeared on the game show, The Weakest Link, in 2001 and Celebrities Undercover in 2014.
12

Vinny Guadagnino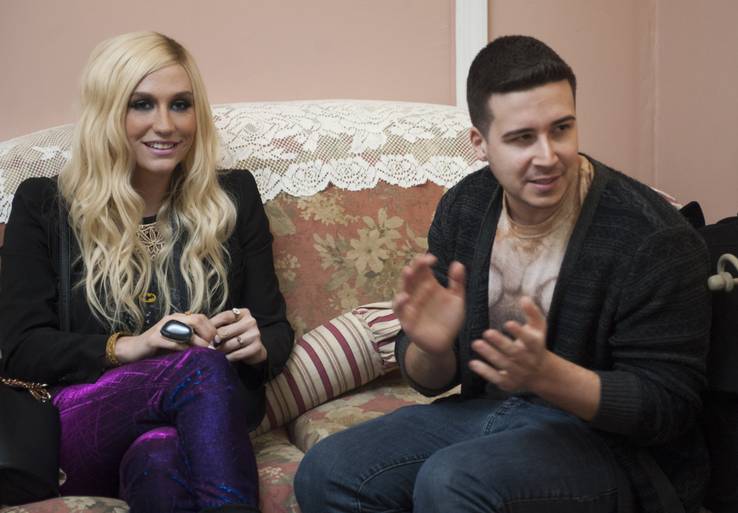 When I say the name Vincent Guadagnino, you're probably thinking, "Who?!" But if I say Vinny from Jersey Shore, most people know who I mean instantly. Though he wasn't the most loud or crazy of all the cast members of that famous MTV reality show, Vinny is still a memorable and important part of the wild crew. Of all the D-list celebs on this list who got their own shows after being famous for something else, Vinny is the only one who made a name for himself through reality TV in the first place. After graduating from college, he didn't really know what to do so reality television was an easy bet. After Jersey Shore's massive success, Guadagnino decided to take some acting classes. That helped him land a few small roles, including one episode of 90210.
Then, in 2013, the TV personality got to finally be the center of attention on The Show With Vinny. This series, which ran on MTV for one season in 2013, was a mix between a talk show and a documentary series. Instead of being set in a studio, celebs came over to Vinny's house in Staten Island for a yummy Italian meal made by his mom and for an interview by Vinny. Guests included Ke$ha, Perez Hilton, and Lil Wayne. In addition, Guadagnino appeared with his family members as contestants on The Great Food Truck Race and on the Cooking Channel series, Vinny & Ma Eat America (where he introduces his mom to cuisines other than Italian).
11

Hulk Hogan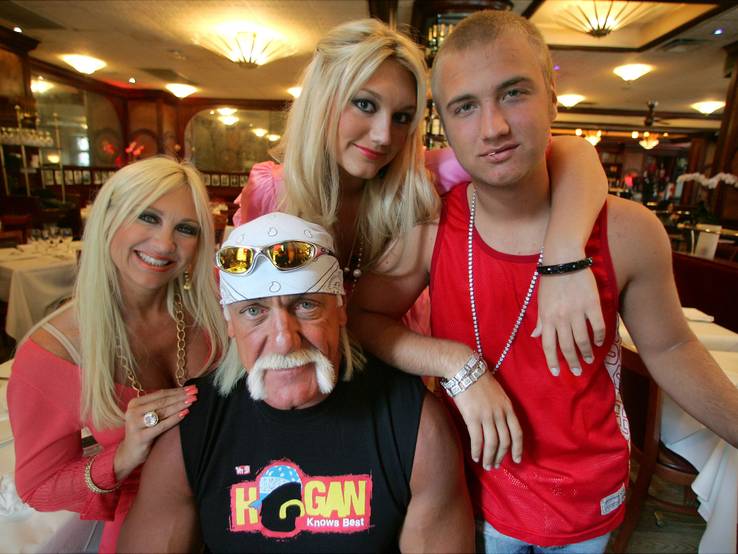 If you're an '80s or '90s kid, whether you are a boy or a girl, there is no doubt you recognize Hulk Hogan. He is arguably one of the most well-known professional wrestlers, as well as an actor, musician, and entrepreneur. He was the face of the WWF (World Wrestling Federation) from 1984 to 1993, then moved to the WCW (World Championship Wrestling). Hogan played both a good guy and a bad guy in his career, which opened up many acting opportunities for him. The entertainer has appeared in a huge number of movies and TV shows, both as himself and in acting roles. Some of his credits include Rocky III, Mr. Nanny, and Baywatch. From his over the top personality to his signature blonde hair and tan to his many catchphrases, Hulk Hogan was everywhere. Until he wasn't, which is why he needed his own reality show fast.
In 2005, Hogan Knows Best premiered (where else) on VH1. The show lasted four seasons and followed the life of Hulk Hogan, his wife at the time, Linda, and his kids, Brooke and Nick. Much of the series focused on the teen siblings getting each other in trouble and being up to no good. Hogan plays the role of a strict dad who intimidates any guy who tries to date his daughter. The show was also used as a way to promote Brooke's singing career during the blonde teen queen craze at the time. When Linda filed for divorce after rumors of Hogan's alleged affair, the show was canceled in 2007.
10

Kimora Lee Simmons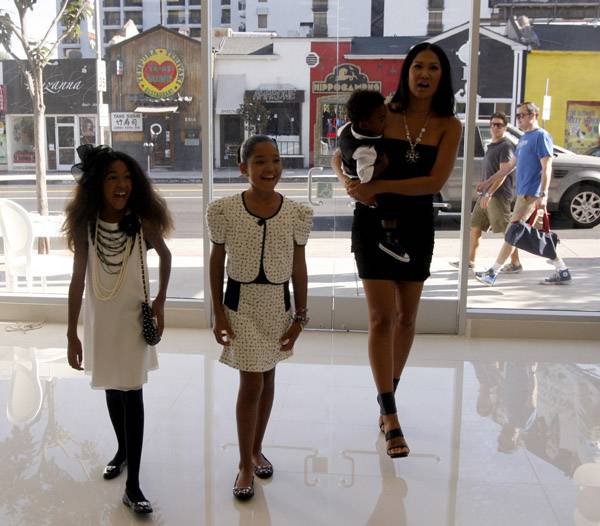 Now called Kimora Lee Leissner, many of us who grew up in the '00s recognize this fashion designer by another name: Kimora Lee Simmons. Kimora got her start at fame when she became a model at the young age of 14. People in the fashion world admired her mixed-race looks and she soon got an exclusive modeling contract with Chanel, working under Karl Lagerfeld. In 1998, she married Russell Simmons, the chair and CEO of the music label Def Jam Recordings. In addition to his music producing career, Russell Simmons is the founder of a number of fashion lines including Phat Farm, Argyleculture, and Tantris. During their marriage, Kimora, who was already the creative director of the Phat Farm, created the women's off-shoot, Baby Phat, and was promoted to President and Creative Director of Phat Fashions LLC after her husband stepped down as CEO. This led to more opportunities in fashion, like the creation of her lines KLS and Kouture by Kimora. She also served as Creative Director and President of JustFab for a time.
But while she was building her fashion empire, Kimora had to get money from somewhere. Plus, she wanted to keep herself in the limelight! Her show on the Style Network called Kimora: Life in the Fab Lane chronicled her day-to-day life with three kids as a working mom. It ran four seasons from 2007 to 2011 and was played in syndication on E! for awhile. A spin-off, Kimora: House of Fab followed her work at the online retail company JustFab.
9

Carmen Electra and Dave Navarro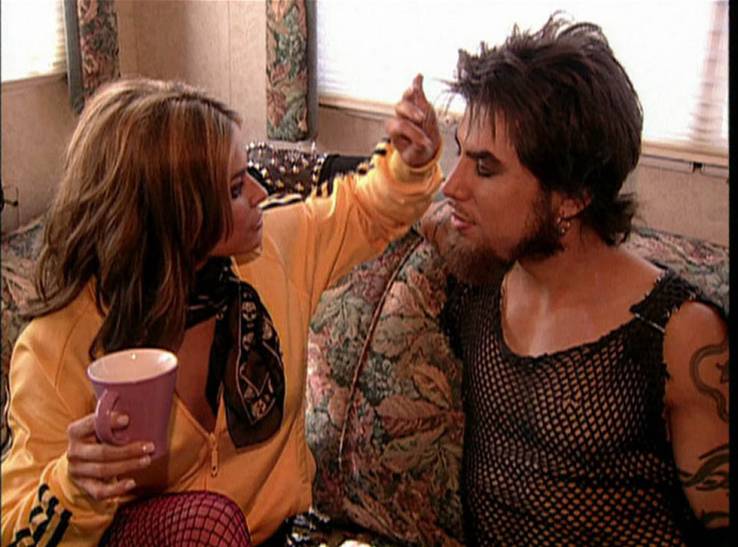 Oh, Carmen Electra and Dave Navarro. Could there be two people more stereotypically '00s than these guys? Carmen Electra is an actress, model, singer, and all-around attention-seeker who has really glammed herself up these days. She is best-known for her roles in parody films like Scary Movie, Date Movie, and Epic Movie. Many people also know her for playing Lani McKenzie in Baywatch and for dancing with the Pussycat Dolls. Dave Navarro has rocked out on guitar and vocals in a number of bands. He was a founding member of Jane's Addiction and also joined their spin-off bands Deconstruction and The Panic Channel. He was also a member of the Red Hot Chili Peppers briefly. When the pair got together, it was a match made in reality TV heaven.
Arguably one of the most obscure reality shows on this list, Carmen and Dave: An MTV Love Story had one season in 2002. It had half-hour episodes and followed the wild couple's life as they were dating. Though their show didn't last, their marriage surprisingly did (at least by their standards), as the couple stayed wed from 2003 to 2007. This show was followed up by another series, Til Death Do Us Part: Carmen & Dave, which ran for seven episodes in 2004. It focused on the pair planning their very untraditional wedding. Since their separation, Dave has appeared as a host and judge on the tattoo competition show, Inked, while Carmen not done any more reality TV shows (I know, I'm surprised, too!).
8

Ashlee Simpson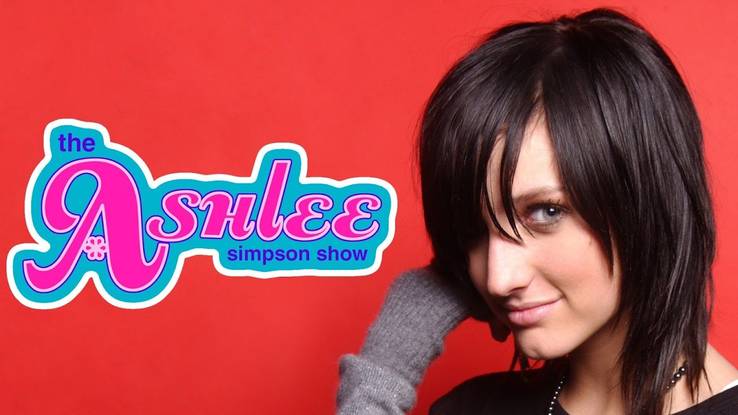 Ashlee Simpson kind of appeared out of nowhere in the mid-'00s. No one had ever heard of her until she appeared on her sister Jessica Simspon's reality series, Newlyweds: Nick and Jessica. Soon, the pop-punk singer was taking the world by storm. This younger sister's biggest success came when her hit, "Pieces of Me," reached the top five songs in the United States. Though none of her subsequent music was as well-received as her debut single, Ashlee still had a pretty solid following of angsty teen girls. She also got tons of media attention for dating some of the music industry's bad boys, including Ryan Cabrera and Pete Wentz, who later went on to become her first husband.
You probably knew all this, but did you know that the singer had her own spinoff show from Newlyweds called The Ashlee Simpson Show? The short-lived reality series on MTV had two seasons (2003 to 2005) and focused on Ashlee's life as she tried to build her singing career. Season 1 showed her recording her first album titled Autobiography, while Season 2 explored her learning to handle her career growth after the album's release. Parts of her everyday life, including relationships and family drama, as well as confessional-type clips where Ashlee talks directly to camera, were also a big part of the show. The series was pretty successful and achieved its goal of promoting Ashlee's singing career to her target audience. In addition to her own show, Ashlee has appeared as a guest judge on America's Next Top Model.
7

The Osbournes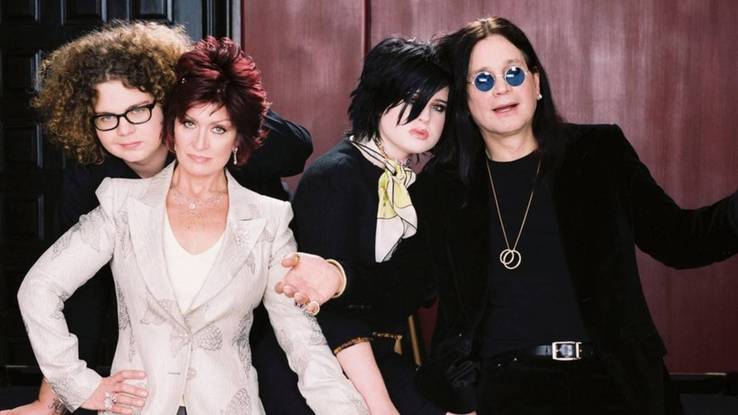 The Osbournes are a family that definitely deserves to be on this list. When their reality TV series, The Osbournes, premiered in 2002, who would have thought it would become a phenomenon? Turns out an aging, super weird rock star, his sassy wife, and his crass teen children make for just the kind of entertainment that America wanted at the time. The Osbournes ran on MTV for four seasons and in its first season was recorded as the most-watched MTV show of all time. This series launched the careers of all its subjects, including a music career for Kelly, and a solo show for Sharon called The Sharon Osbourne Show. In 2009, a spin-off series called Osbournes Reloaded debuted on Fox but was deemed too risque and was canceled after its first episode. Since 2016, Ozzy and Jack have been starring in their own series, Ozzy & Jack's World Detour, where they explore the weird and interesting aspects of different historic sites.
While most celebrity reality shows start with a very famous person and use that to market the series, this show was the other way around. It took a metal music star from the '80s and through strategic writing and editing, made him and his family household names. The family now has a podcast called The Osbournes Podcast, where they reminisce about their time on the show, current events, and whatever is going on in their lives. Kelly has gone on to take 3rd place on Dancing with the Stars in 2009 and co-host Fashion Police. Sharon co-hosts The Talk.
6

The Carters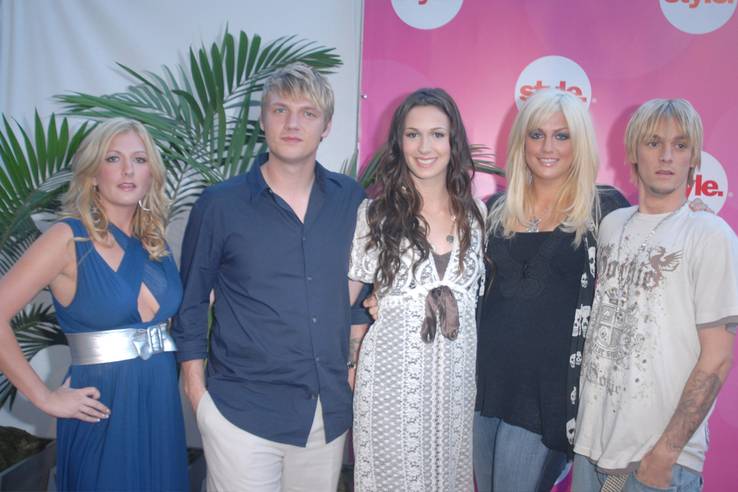 Everybody who was alive in the '90s recognizes Nick Carter. In my opinion, the dreamiest member of the Backstreet Boys, rose to fame thanks to his iconic blond hair and silky smooth singing voice. Not to be outdone, his younger brother, Aaron Carter, started his own singing career a few years later. His sweet sound and youthful good looks had all the teen girls swooning. What a talented family! But like most celebs who can't stand when their super fame starts to wane, these two hopped onto the reality show train in 2006. Titled, House of Carters, the TV series followed the lives of Nick and Aaron, as well as their three other siblings Angel, Leslie, and Bobbie Jean as they struggled to revive both their careers and their family connection. The show ran for just eight episodes but was so full of drama that it was parodied on Saturday Night Live. From screaming matches to just plain weird behavior, it showed how bizarre it really is to live in a show biz family.
Aaron, who has had the more troubled life after his career started to wane, later appeared on Season 9 of Dancing With the Stars, in which he placed fifth. He also appeared on the Food Network competition show, Rachel vs. Guy: Celebrity Cook-Off, but was eliminated in the first episode. Nick went on to get another reality show in 2014 titled I Heart Nick Carter. The short-lived VH1 series focused on his attempts to finally settle down with his fiance, Lauren Kitt.
5

Travis Barker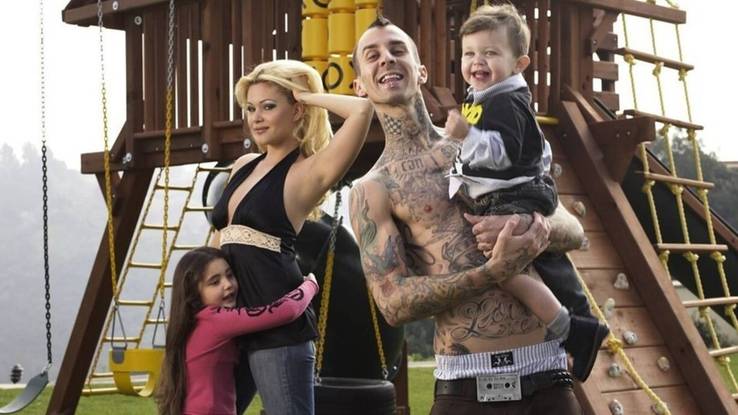 If you were a punk rocker kid in the '00s, you definitely recognize Travis Barker. Best-known as the drummer from Blink-182, he has founded and joined a number of other bands recently including The Transplants, Box Car Racer, and +44. Though he is known for his rock music, Barker loves to work with rappers to create a unique sound. In addition to his work with groups, the musician also has a solo album called Give The Drummer Some. He's one of today's most revered drummers, but did you know that Barker had his own reality show back in 2005-2006?
Titled, Meet the Barkers, the series ran for two seasons on MTV. It seems that MTV and VH1 wanted a reality series for every type of person back then! The show followed the everyday lives of Barker and his wife, model Shanna Moakler. What made the series even more interesting was the fact that they had a blended family situation, with the couple's children at home as well as Moakler's daughter from a previous relationship. With Barker's rock-and-roll attitude, parenting and marriage proved to be anything but ordinary. The whole idea that opposites attract (because Moakler was once Miss USA) was another theme of the TV show. Aside from this show, Barker appeared on a few other reality shows as well, mostly sticking to other MTV programs. He showed off his car on Ride with Funkmaster Flex and was featured on two different episodes of MTV Cribs.
4

Bret Michaels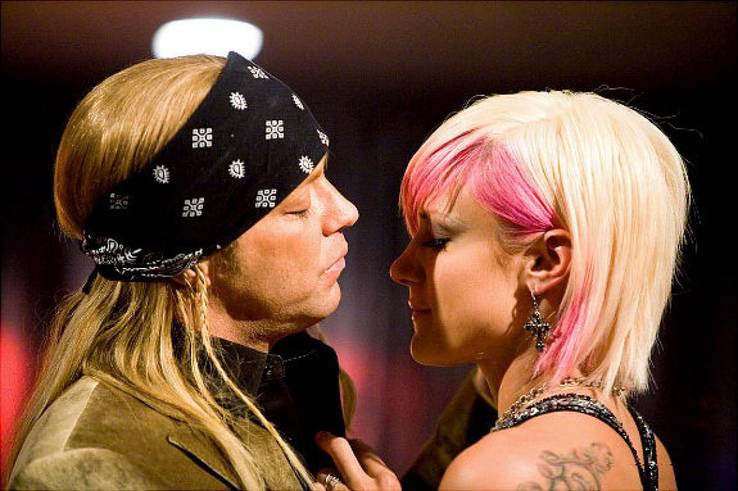 Bret Michaels is another perfect example of a has-been star who craved attention long past his prime. As a result, he got his own reality show on VH1! Michaels gained huge stardom in the 1980's as the lead singer of the glam metal band, Poison. The band's biggest hit, "Every Rose Has Its Thorn" hit number one on the charts, but they also had six Top 10 songs and 10 singles that made it onto the Top 40 of Billboard's Hot 100 list. But once the music started to evolve and the band broke up, Michaels was at a loss career-wise. When his first solo album didn't do so hot, the dating competition series, Rock of Love with Bret Michaels, was born.
The show, much like Flavor Flav's, Flavor of Love, featured a cast of women all competing for Bret's affections. In each episode, the girls faced challenges somehow related to what it would be like to live in Bret's world and the winner got a one-on-one date with the singer. The show ran for three seasons, from 2007 to 2009, and as expected, Michaels did not keep long-term relationships with any of his winners after the series aired. After Rock of Love, the rocker got a spin-off series titled, Bret Michaels: Life As I Know It. This show was more of a docuseries that followed Bret's life as he tried to revive his career, parent his two kids, and pursue his on-again off-again relationship with baby mama, Kristi. It ran for just one season in 2010.
3

Kathy Griffin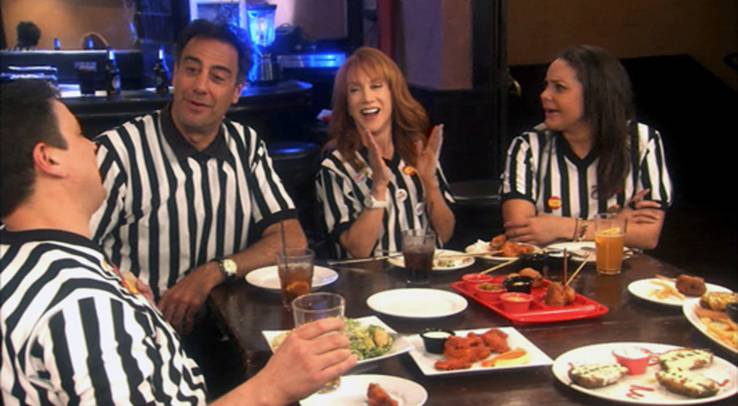 No D-list celebrity countdown would be complete without self-proclaimed D-lister, Kathy Griffin. This hilarious and controversial comedian broke on the scene in the '90s when she joined the improv comedy group, The Groundlings. This led to her stand-up and eventual acting career, where she had garnered tons of credits both in-person and for voice acting. Griffin is perhaps best known for her many live-to-tape stand-up TV specials and her role on the NBC sitcom, Suddenly Susan. The comedian has appeared on a number of reality shows, including various game show and a celebrity edition of The Mole. She even hosted a clip show in 2001 on MTV titled, Kathy's So-Called Reality, where she and a panel talked about reality TV clips from the previous week. But her solo docuseries was what really made her a household name.
Kathy Griffin: My Life On the D-List followed Griffin's life as she tried to climb the ladder of fame in Hollywood. From dropping tips to the paparazzi about her whereabouts to having lunch with people more famous than her, the comedian poked fun at stars' attention-starved behavior while engaging in it herself. The show also featured more everyday issues like her mother's waning health, dating, and searching for a new home. The reality TV series ran six seasons from 2005 to 2010 on Bravo. It was nominated for the Primetime Emmy Award for Outstanding Reality Program each year it was on the air and won the award twice.
2

Fantasia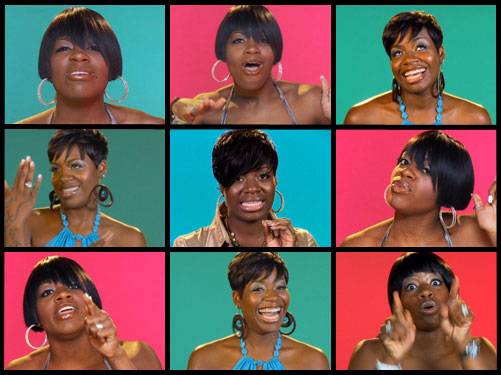 Fantasia Barrino, better known by her stage name, Fantasia, is a unique entry on this list. She started as a nobody and gained fame through a reality show. The squeaky-voiced singer rose to stardom with her powerful vocals and emotional singing on Season 3 of American Idol. At the time, she was the show's youngest winner, at just 19 years old. This was especially amazing because she gave birth at the age of 16 and had dropped out of high school. The singer's life was forever changed, as her career launched practically overnight. Including her debut album in 2004, Fantasia has released six albums, the most recent being a Christmas album in 2017. She later got into acting, playing herself in a Lifetime movie about her life and portraying the role of Celie in The Color Purple on Broadway.
But when she was starting to experience a bit of a downswing after her American Idol fame, Fantasia had her own reality show. Who could have guessed? Titled, Fantasia For Real, the series aired on VH1 for two seasons in 2010. The docuseries explored Fantasia's life as she tried to get back in control of both her professional and personal lives. Balancing family and a life in the public eye is not easy, especially when you are thrust into it all of a sudden, and Fantasia shows this through her honest TV show. It was a family-focused show, featuring Fantasia's brothers, daughter, mom, aunt, and grandmother as recurring cast members.
1

Rozonda "Chilli" Thomas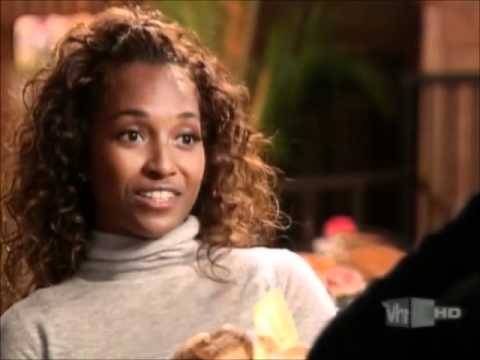 When you hear the name Rozonda Thomas, it may not ring a bell. But if I say Chilli of the '90s girl group, TLC, you will surely know who I am talking about. TLC is one of the most successful girl bands of all time, with only the Spice Girls selling more albums around the world. Though Chilli was not one of the founding members, she was known as an important part of the group. Though the group split after Lisa "Left-Eye" Lopes's untimely death, Chilli and Tionne "T-Boz" Watkins still sometimes perform as a duo. Thomas has also put out a number of solo singles, the most recent being 2016's, "Body," which is supposed to inspire people to work out.
Chilli also dabbled a bit in acting, so it is no surprise that she was comfortable with the idea of having her own reality TV series. In 2010, What Chilli Wants premiered on VH1, where it ran for two seasons. The premise of the show was that Thomas was tired of being single, so she is on the quest for love, but specifically a husband and father because she wants to have another child. She recruits matchmaker Tionna T. Smalls to help her. Rather than just try to find a man fast, Tionna works with Chilli to help her through her emotional hang-ups that keep making her fail on the relationship front. After this series, Chilli also appeared on Season 2 of the Food Network competition series, Rachel vs. Guy: Celebrity Cook-Off.
Source: Read Full Article