A pretty unique show, Game of Thrones features one of the most expansive casts in television, some of whom don't last long. However, just like Star Wars or Star Trek actors before them, the people at the heart of this show will likely have a following forever due to their part in it. Something that will mostly be a net positive in their lives, that doesn't mean that being under the microscope is entirely a good thing. For instance, once you become a star to any degree, the masses take more of an interest in you. Sadly, in some cases, that can mean images that bother you and will not be forgotten anytime soon. Realizing that inspired us to put together this list of 20 photos of the Game of Thrones cast they want gone from the Internet.
In order for an image to be considered for possible inclusion here, it needs to relate to someone that has been a memorable cast member of Game of Thrones. As a result, all pictures of them were in the running, including those taken on red carpets, sets, photo shoots, or anywhere else they may appear. On top of that, any screenshot of them taken from any of their media appearances, including movies, shows, or talk shows qualified and could have found their way here. Also, screenshots of particularly notable pieces of media coverage related to them were in the running. The only other thing to keep in mind is we did our best to figure out which images would be particularly bothersome for people that starred in this series.
20

John Bradley Was Pranked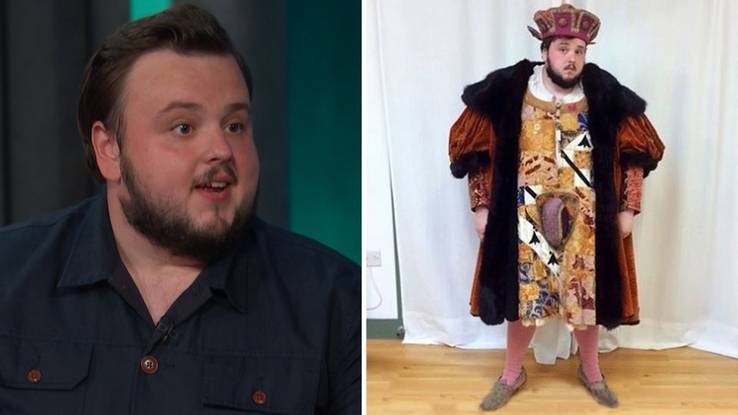 Cast as arguably the most lovable Game of Thrones character, John Bradley plays the smart, loyal, and sweet member of the Night's Watch Samwell Tarly. Existing in a cruel world, Samwell is picked on by people his age and his father. Turns out in real-life, John Bradley has been the butt of at least one high-profile joke himself. That is because John found himself in the crosshairs of a prank that was played on him by his bosses. Evidently a trusting person, when a script called for his GOT character to wear a "bright purple frock coat, pink tights, pink slip on shoes, and a pink box hat" John thought nothing of it. What he didn't realize is that JB Weiss and David Benioff, the GOT show runners, included that description in the script simply to screw with him and get a picture of him looking ridiculous.
19

Kristian Nairn's Odd Expression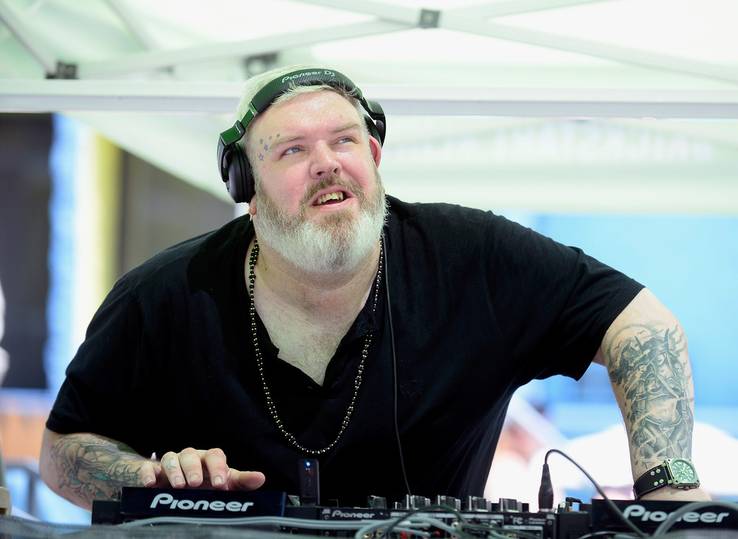 One of the most fascinating Game of Thrones character, season after season, many of us were hoping to understand why exactly Hodor acted the way he did. Known for endlessly saying Hodor, when the world learned why that was the case it was during one of the most heartbreaking moments in the history of this series. Forever in our hearts because of that, we're extremely happy to know that the man that brought Hodor to life, Kristian Nairn, has a lot going for him.
Obviously a world-famous actor, he also is a popular DJ that went on his own tour that was known as the "Rave of Thrones."
A shot of Kristian performing, this shot makes it abundantly clear that he really gets into his music. However, we can't help but notice that his expression makes him look, well, constipated and we're sure he would pick up on that too.
18

Peter Dinklage And His Mullet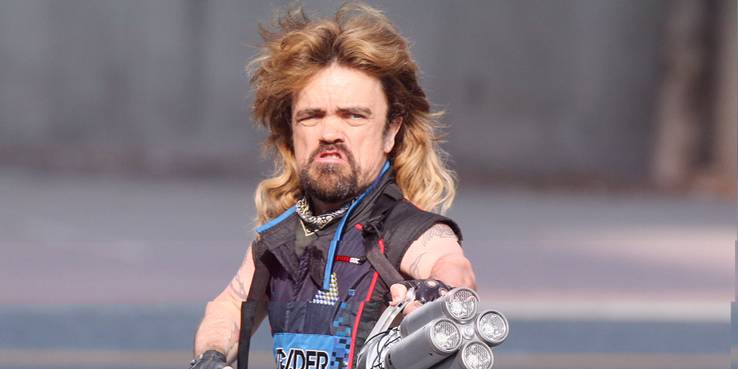 An actor that has spent his career appearing in a series of highly respectable projects, Peter Dinklage is absolutely fantastic at what he does. In fact, he has been spectacular in movies like The Station Agent, the original Death at a Funeral, X-Men: Days of Future Past, and too many others to list here. Of course, there is still no doubt that the most notable role he has ever landed is that of Tyrion Lannister in Game of Thrones.
However, like pretty much every actor, he has a few duds on his resume which is understandable given that even a project that seems destined for greatness can underperform.
However, his regret should be starring in Pixels as the movie was heavily lambasted by critics and given the recent career of Adam Sandler, that was easy to predict. The movie really was beneath him.
17

Uncomfortable Daniel Portman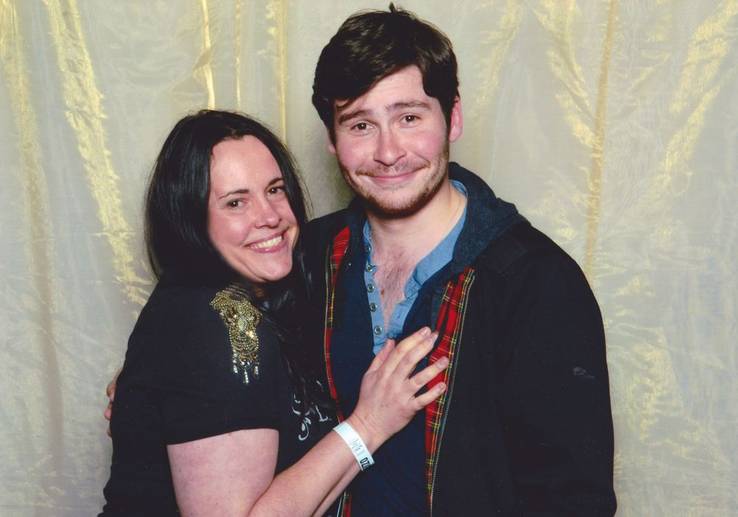 A show that has managed to beat the odds and become a gigantic mainstream success, Game of Thrones has a massive fan base. Beloved by many people that otherwise would not exactly fit the stereotypes of the so-called nerd, there is still no doubt the show has been embraced by the Comic-Con crowd too. For that reason, people like Daniel Portman can expect to find themselves making meet and greet appearances for many years to come. In fact, at this point, there already are many images of Daniel among fans out there, but this one has to be the most cringe-worthy for him. Pictured alongside a fan that has her hand on his chest, between his uneasy smile and flushed face, it seems clear he was far from comfortable here.
16

Not-So-Subtle Nikolaj Coster-Waldau
A watershed moment for any actor, landing their first role in a major movie must feel incredibly exhilarating. Of course, there are many examples of people that would go on to become big stars and then find themselves embarrassed by their early projects. Someone that should have been able to avoid that, Nikolaj Coster-Waldau's first movie, Nightwatch, became an international hit and was given an English-language remake. That said, in a world in which screenshots of people's performances are taken and spread online, nobody's pride is safe. We have an example of that here as we see a single moment of a highly-compelling performance Nikolaj gave and it doesn't look good for him. In fact, the ridiculous expression on his face is pretty embarrassing and quite unforgettable.
15

Rory McCann's Commercial Appearance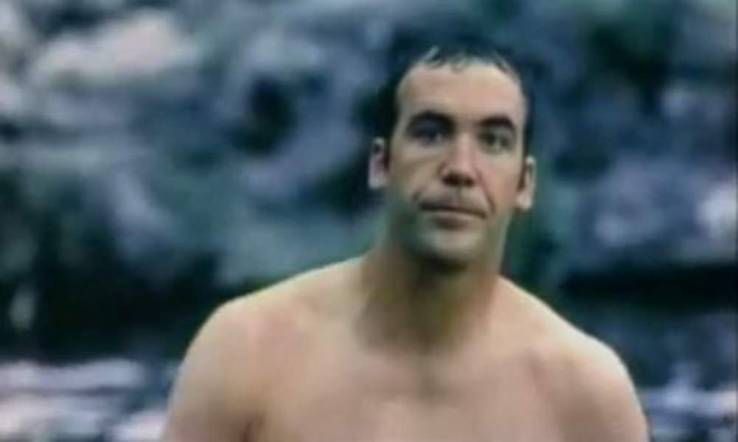 Speaking of early roles that Game of Thrones actors would like to put behind them, in the case of this image of Rory McCann he can't even point to an awesome movie as a defence. That is because this screenshot originates from a commercial he appeared in. Released as part of a campaign for Scott's Porridge Oats, in the ad Rory can be seen exiting a body of water with almost nothing on. A visual that we can't relate to the breakfast food it was filmed to advertise in an obvious way, we're guessing the idea is that he is in good shape due to eating nutritious meals. Either way, this role flies in the face of the badass character he is known for today and does not seem like something he would be proud to include on his resume.
14

Awkward Jack Gleeson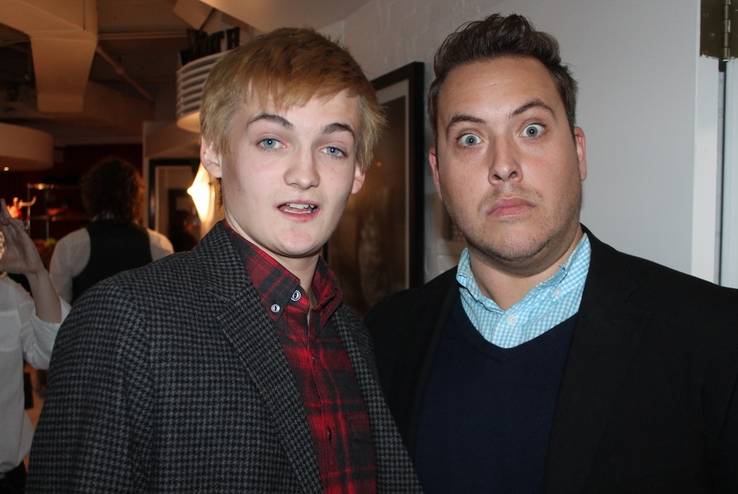 An actor that spent much of his formative years playing the most-hated character on television, Jack Gleeson's character Joffrey Baratheon disgusted fans each week. Only a role he took on, over those years pretending to do awful things would have been totally routine for him. As a result, we're guessing he put little thought into what he did onscreen. Still, it must be crazy for a young man that is still trying to figure out who he is to be seen as the embodiment of evil by so many people. Perhaps that is why we haven't seen him in anything since GOT. No matter his reasoning, Jack still must be approached by fans all the time. This photo looks like an example of that — Jack looks like he was not prepared to be photographed here as he seems totally off balance and surprised in this awkward photo.
Featured Today
20 Celebs We Want To Become Superheroes In The Next Phase Of The MCU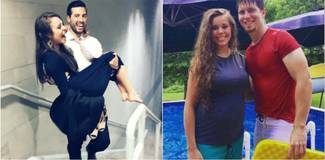 15 Photos Of Jinger Duggar Being The Ultimate Rebel Duggar

Jesse Williams Ex-Wife Wants More Child Support

13

Lena Headey Chewing The Scenery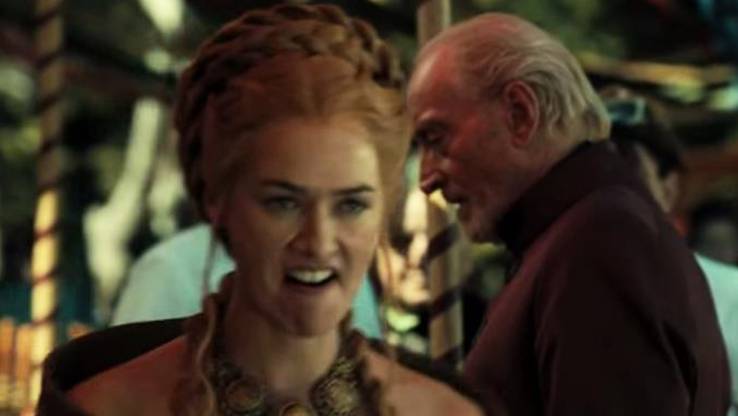 A series that has a huge cast, if you ask us, the person that may have the most difficult task of them all is Lena Headey. Cast as Cersei Lannister, she plays a character that is routinely called upon to deliver one lengthy diatribe after another. On top of that, her character certainly is multifaceted, but Cersei reacts to many things the same way, with seething anger. As such, we can only imagine how intense things can be for Lena during the filming of many of her scenes. However, this shot of her clearly in the middle of filming alongside the man that played her character's father makes her seem like a raving lunatic. In truth, this screenshot originates from a blooper reel and Lena was just letting off some steam, but you'd never know it looking at this goofy image.
12

Rose Leslie And Kit Harington's PDA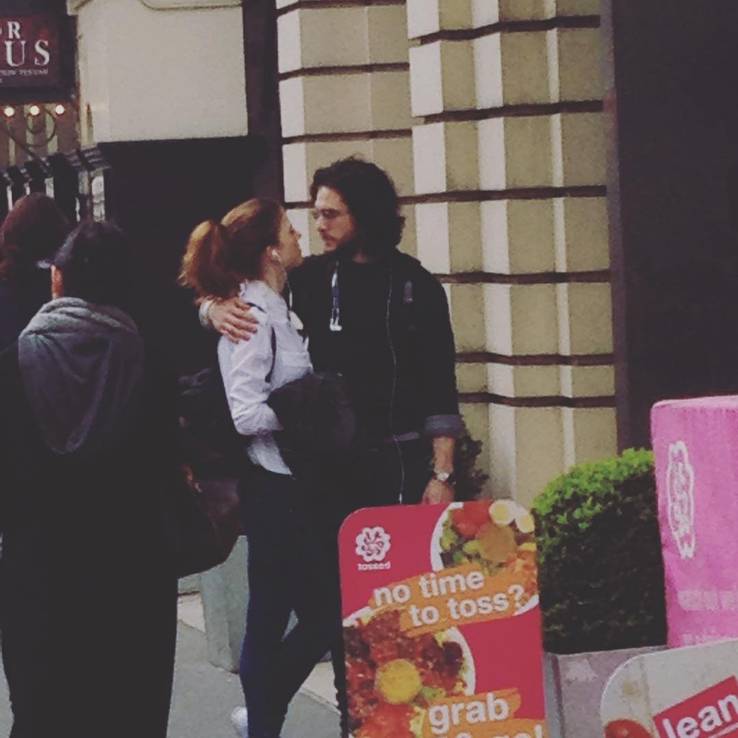 A pair of actors we can assume got to know one another on the set of Game of Thrones, Rose Leslie and Kit Harington shared many scenes together. Cast as star-crossed lovers who lit up the screen due to their palpable chemistry, Ygritte and Jon have to be considered the most compelling GOT couple. As such, many fans were overjoyed to learn that Rose and Kit were not only together in real-life, but that their relationship had resulted in an engagement. We've seen photos of these two walking on red carpets together and they share images of them hanging out on social media often. That should be enough, but this pairing still had someone take their photo without their permission during an intimate moment which is pretty awkward if you think about it. We wouldn't like to be photographed without knowing.
11

Alfie Allen Apparently Sings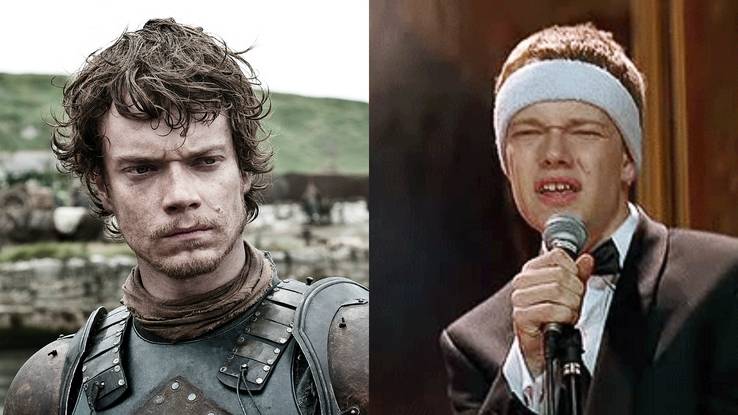 A Game of Thrones character we pity, at one time, we detested Theon Greyjoy for his betrayal, but after he was severely tortured, that changed. Given the new name Reek by his tormentor in order to belittle him, he was totally broken which was hard to watch. Played by the actor Alfie Allen, he has since used the momentum this notable role provided him to appear in other projects like John Wick and The Predator. However, those are far from his first films as he appeared in Agent Cody Banks 2: Destination London early in his career and his role was pretty embarrassing. He ends up singing a cover of the Edwin Star song "War" while dressed in such a ridiculous outfit. Sporting a suit and headband, that horrible combination and his singing expression create an awful visual for him.
10

GOT Fans Were Not Impressed With Ed Sheeran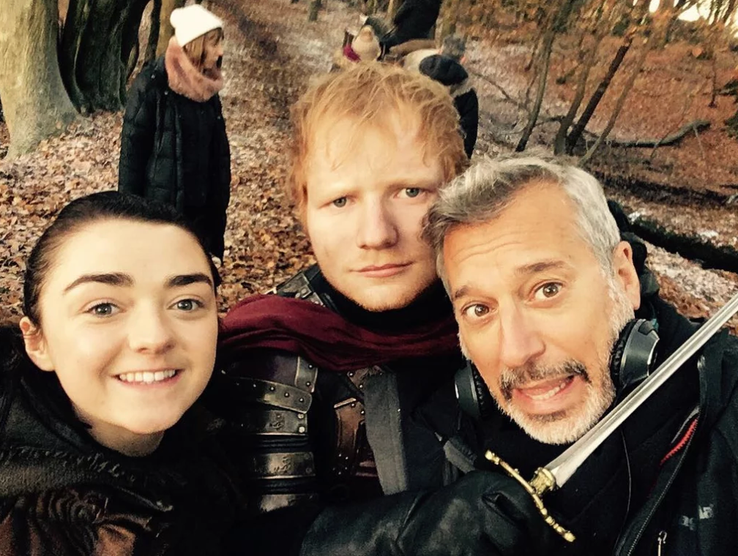 A series that hasn't made too many missteps, everyone involved with Game of Thrones has a lot to be proud of. That said, a moment from the seventh season's premiere was not received well. After all, the show is dependent on viewers who go along with and accept a world that has dragons, White Walkers, and magic. Then, out of nowhere, Ed Sheeran appeared in that episode in a horribly thought-over cameo that took us out of the moment entirely. A talented singer we like most of the time, his cameo was still a mistake and this behind-the-scenes image of him looking all serious next to Maisie Williams is pretty hilarious. People on Twitter were making jokes about Sheeran making an appearances without actually getting killed, and how they were hoping Arya would be the one to do it. At the end of the day, the regular Game of Thrones cast should never want their series to suffer even a short-lived reaction like this.
9

Sophie Turner And The Paparazzi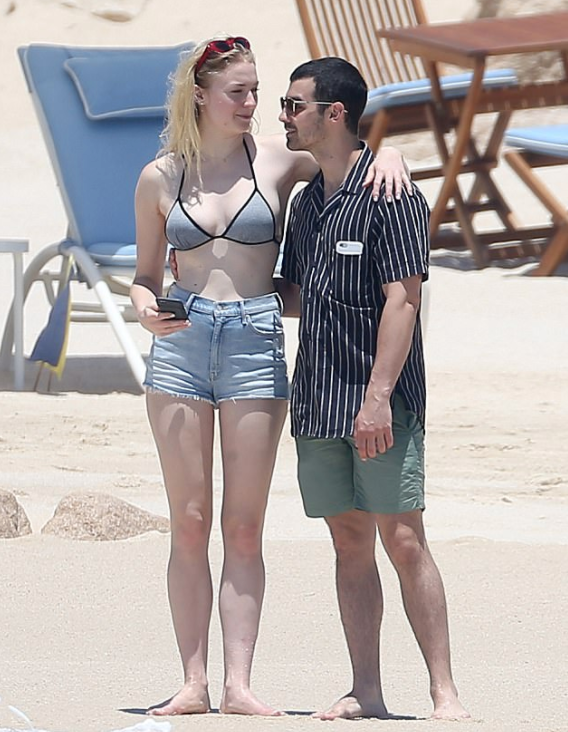 Only a child when she began starring in Game of Thrones, Sophie Turner has spent a good portion of her life in the spotlight and must know the game all too well. On top of that, as her life has progressed, the attention she receives has continued to multiply as she landed a role in the X-Men films and became involved with another celebrity. Currently engaged to Joe Jonas, when they took a vacation together in Mexico, the paparazzi seemed to appear en masse and used telephoto lenses to photograph the couple from afar. Only one of the images taken by the legion of cameramen that followed them, it seems safe to say Sophie would want to keep her bikini pics private. If we questioned that at all, the fact that she and Joe noticed the cameras and flipped off the paparazzi makes things clear.
8

Stephen Dillane's Son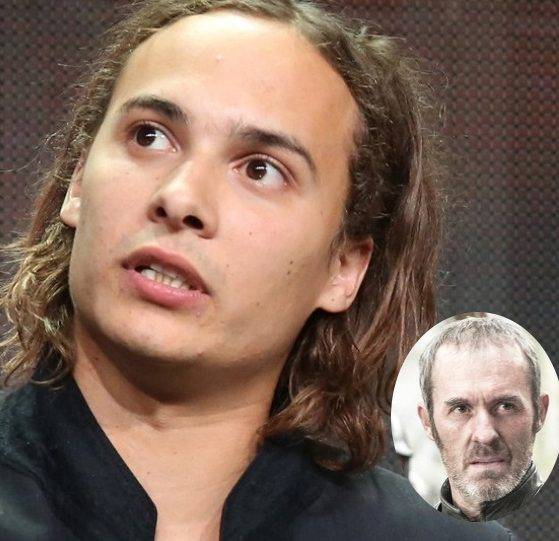 An image that may be confusing at first — Frank Dillane has not appeared in any episodes of Game of Thrones. Best known as one of the stars of Fear the Walking Dead and playing Tom Riddle in Harry Potter, Frank is the son of Stephen Dillane who was cast as Stannis Baratheon in Game of Thrones. A father that for the most part has a lot to be proud of, Stephen must be delighted that his child followed him into the acting world and has found a great deal of success. On the other hand, he must have been mortified that his offspring was arrested in 2016. Worse yet, the fact that Frank was accused of battery by a security guard from a CBS set makes is even more embarrassing for an actor like Stephen. It is also odd given that Frank doesn't work on any CBS shows.
7

Peter Dinklage Failed Incognito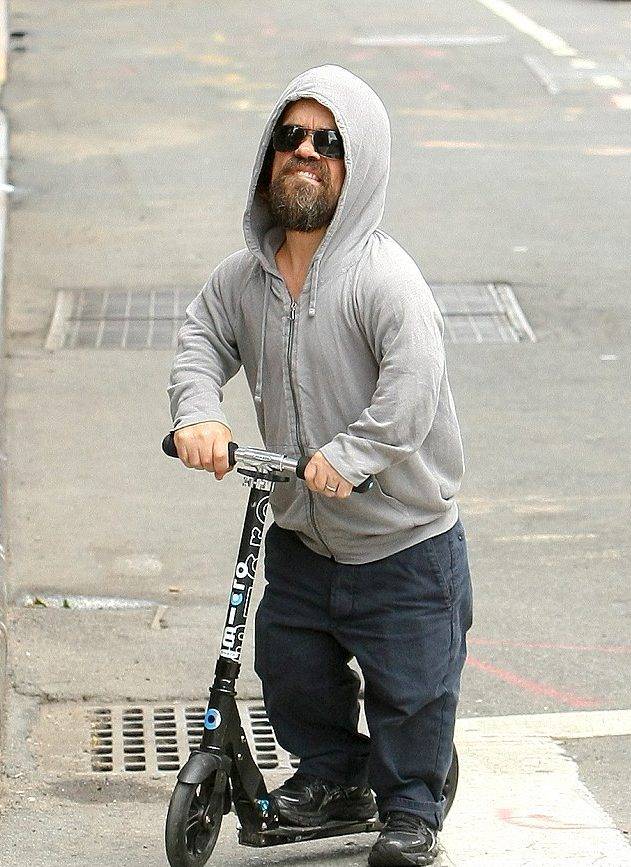 Among the most recognizable actors in the world today, Peter Dinklage has attained the dream of pretty much everyone that gets into the business. After all, he obviously is very well paid and he gets to appear in a TV shows and movies that would challenge his artistic side. Of course, fame does have at least one gigantic downside, the inability to keep your personal life private. For instance, here we have a picture of Peter Dinklage in Manhattan traveling on a scooter. A mode of transportation he has been known to use more than once in the past, here it seems like he is trying go unnoticed given the hoodie and sunglasses he is wearing. Instead, he is even more noticeable as he looks like a middle-aged man attempting to look hip and young and failing miserably.
6

Jerome Flynn's Musical Days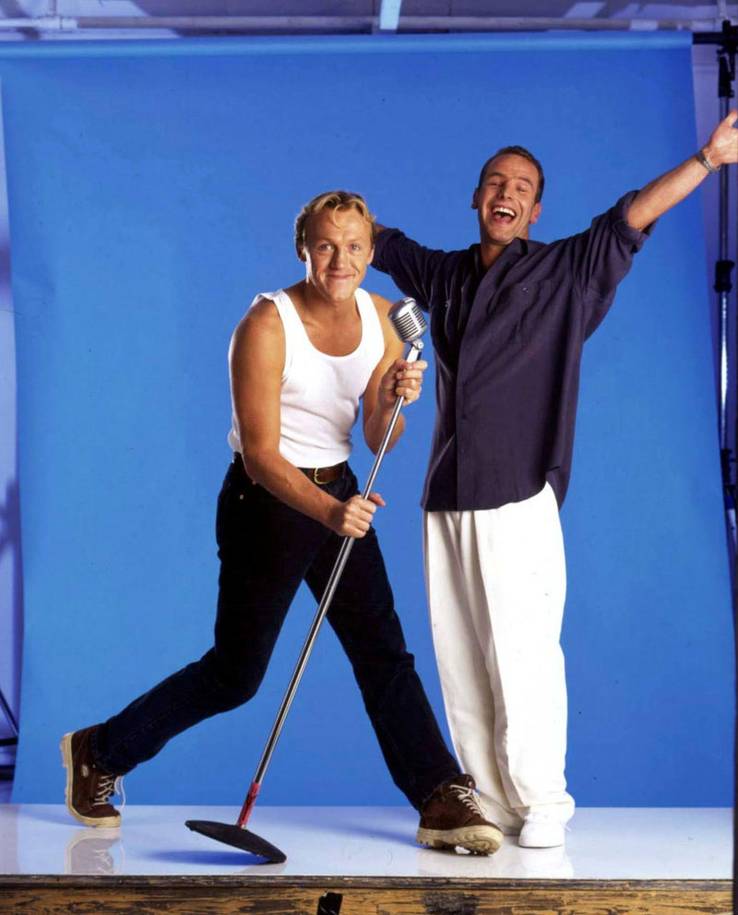 One of the very best Game of Thrones supporting characters, at first Bronn seemed like he could be a run of the mill drunkard but over time he became a lot of fun. Loyal, ambitious, capable, and smart, he has maneuvered himself into a much better position in life but he also has a had time keeping his mouth shut even when he should. Played by Jerome Flynn, the actor gives off a similar vibe during interviews and could spend the rest of his career playing awesome characters. Not only an actor, however, many fans outside the UK may not realize that Flynn was one-half of the pop duo Robson & Jerome that did well there. Another career Flynn can take pride in, despite that, this shot from his music days looks like the kind of cheesy picture pop stars take and goes against everything he is currently known for.
5

Jason Mamoa Before Becoming A Dothraki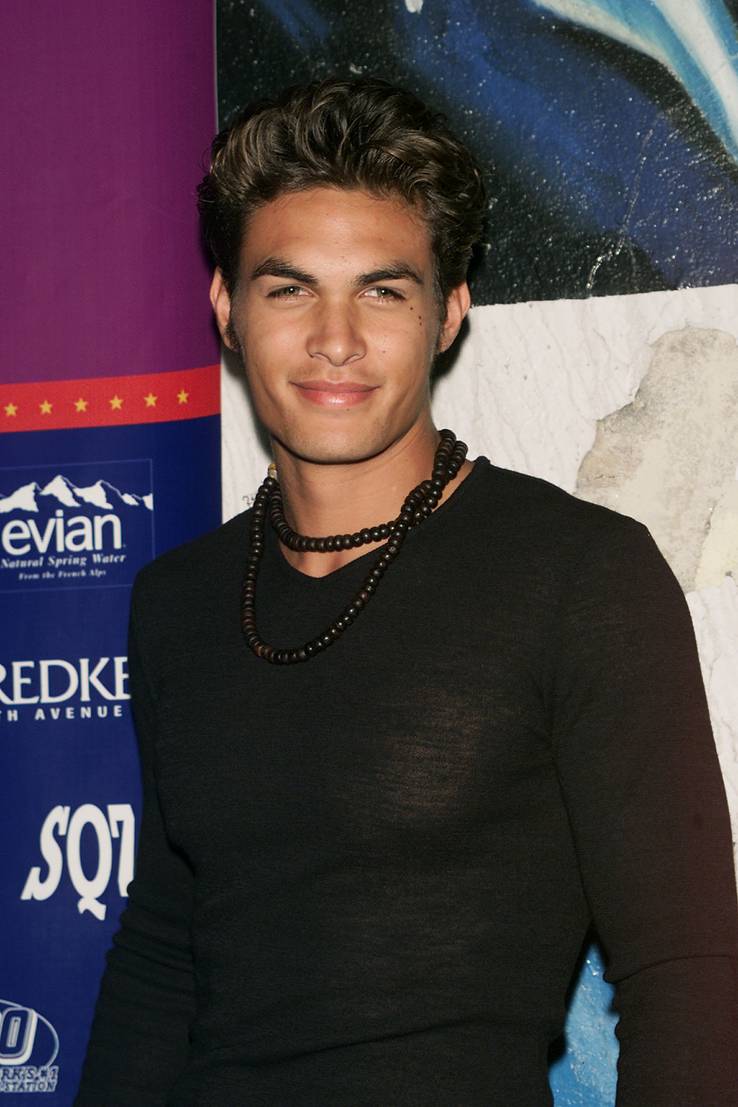 As cool as Jerome Flynn's Bronn is, if you ask us, he has nothing on how awesome Jason Mamoa's Khal Drogo was. A vicious warrior that took no guff and could kill with the greatest of ease, when Drogo appeared onscreen he figuratively injected adrenaline into everything and everyone around him. Also able to land a very high profile role since then, he now plays the DCEU's version of Aquaman. A character they want to be seen as tough, they are trying so hard that they had him throw an empty bottle into the water even though he is the protector of the seas because it looks cool.
As such, it is clear that Jason's career revolves around the tough-guy charisma he exudes all the time.
At least he does these days as this image of him at a Seventeen event makes him look like a boy band member.
4

Pedro Pascal Looking Lonely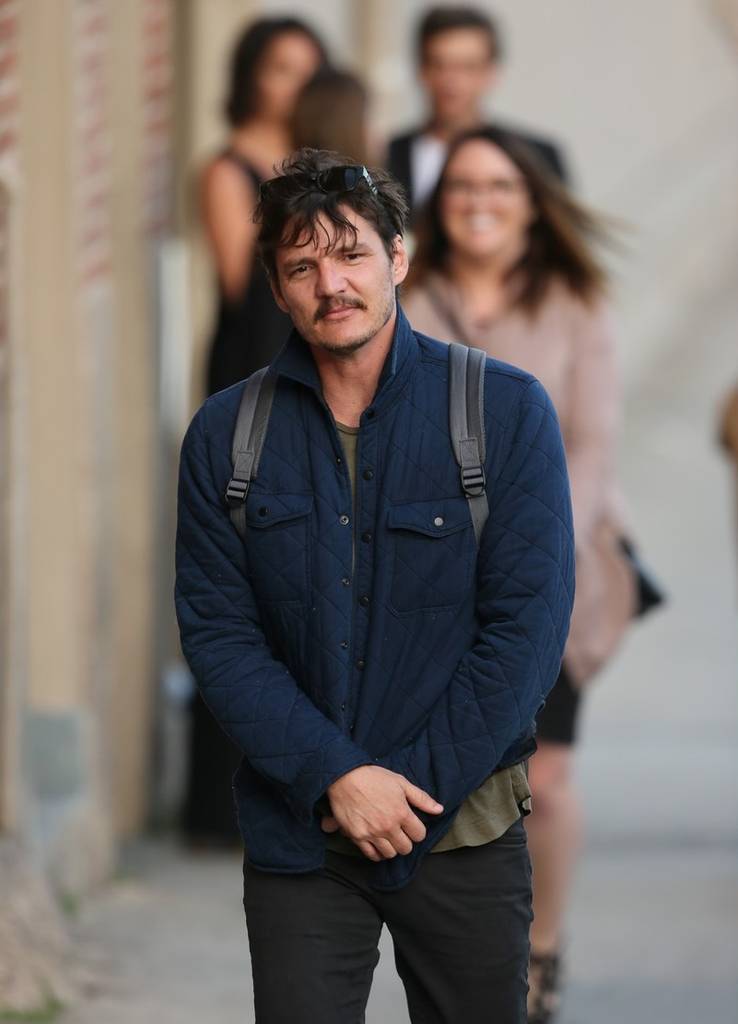 An industry that requires a wide array of people, producers have to cast people that come off like they would be leaders, followers, and everything in between. An example of the former, Pedro Pascal seems like the kind of person that the rest of us would flock to spend time with. Not only an extremely handsome man, he also carries himself with a great deal of confidence and seems like he would be very welcoming to just about everyone. For that reason, we find this image of him to be puzzling, to say the least. Looking as though he is the loneliest person in the world here, the unassuming way his hands are positioned does not comply with the aura he gives off. Considering the way he appears to be has allowed him to become a star, this photo seems bad for his career to us.
3

Finn Jones' Awful Review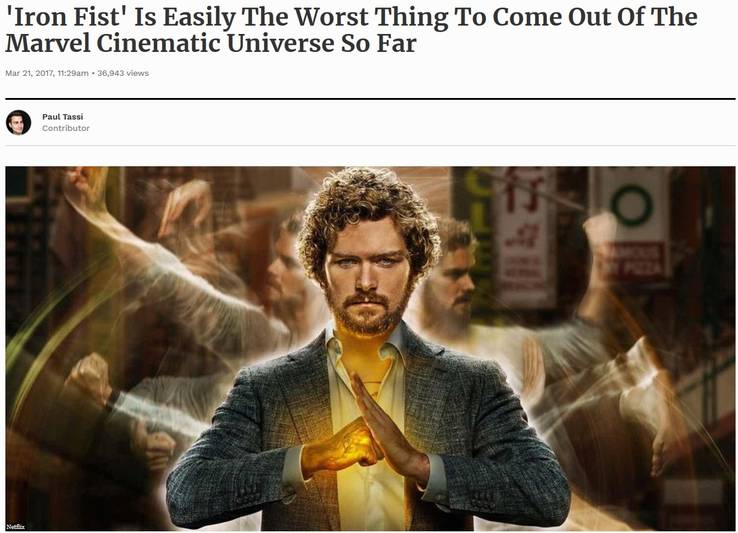 A series that has created many stars, when Finn Jones stopped appearing in episodes of Game of Thrones it must have felt like a huge blow. However, he then landed the lead role in a series that is a part of the Marvel Cinematic Universe which is one of the only franchises that is a bigger deal than GOT. Cast in the titular role in Iron Fist, before that series even debuted, fans knew that he would play the same character in another series, The Defenders. Then the first of those shows was released and was ripped apart by critics and fans alike. An image that is a screenshot of an Iron Fist review, Finn must have been mortified that the series he played the main character in was this hated by the critic for Forbes. Worse yet, his performance was especially hated by this critic and many others.
2

Kit Harington's Wild Night
The second entry on this list that focuses on Kit Harington having his photo taken by strangers while out and about, it seems the guy can't get any relief. Still, in this case, we don't feel nearly as bad for him considering the series of decisions he made that led to these shots. In New York at the time, he thought it was a good idea to go out to a bar and have some fun. He must have known all eyes would be on him that night. Despite that, he threw back enough drinks that he became sloppy drunk by the time the night came to an end. Far enough gone that he doesn't seem to have noticed someone filmed him extensively, the resulting footage was sold to TMZ. Uploaded soon thereafter, Kit's wasted night will live in infamy which he must hate.
1

Lena Headey's Family Moment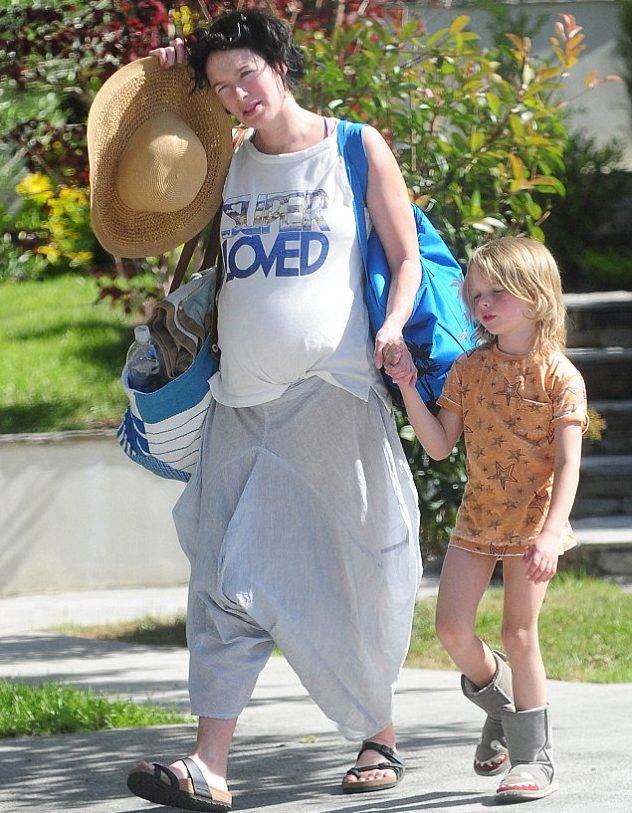 When we think back to the parties we attended as children, all these years later all that comes to mind is the fun we had and how great it was to be among family and friends. Sadly, it seems there are some kids out there that are forced to think about paparazzi invading a moment that should have belonged to their family alone. Something any parent would want to shield their kids from, here we see Lena Headey not only photographed during her private life without her permission but with one of her kids by her side. On top of that, the fact that Lena couldn't even have her private family moments left alone by parasitic photographers while she was pregnant is even more appalling.
References: uproxx.com, wired.com, businessinsider.com, imdb.com,    gotceleb.com, tmz.com, forbes.com, forbes.com, gettyimages.ca,    digitalspy.com, boredpanda.com, people.com, dailymail.co.uk, tmz.com,  teenvogue.com, dailymail.co.uk, forbes.com, today.com, hellogiggles.com, youtube.com, express.co.uk
Source: Read Full Article