Danielle Bregoli is now a global phenomenon and someone who found stardom in the strangest way. After appearing on an episode of Dr. Phil Danielle Bregoli was in conflict with her mom when she said something that would change her life forever. After feeling threatened by her mom Danielle Bregoli says "Cash me ousside how bout dat". This quote would then be raised to meme status shortly after her debut on Dr. Phil. The meme would become relatable to situations where people want to fight one another and her ridiculousness launched her into fame. Now she is making the best out of what she is being given in Hollywood.
Since appearing on Dr. Phil's show Danielle has been making waves. She is now a nominated music artist with several hit rap songs. She also has been appearing in more places like YouTube and Spotify. Not long ago Danielle Bregoli was signed on to have her own reality show. It seems like TV producers see the potential in her ridiculous following. Therefore they are now most likely going to follow Danielle Bregoli around in her day to day life and hope something dramatic happens. Seeing Danielle Bregoli in action before this won't be hard to replicate.
Danielle Bregoli is on the up and up and at a very young age. Danielle Bregoli is only 15 years old and has already made it to where most people want to be in a single lifetime. Since her appearance on Dr. Phil, she's made the most out of her fame and keeps on moving. If there is one thing to give her is that she knows when her fame will run out so she is doing all she can before then.
20

Radio Talk Shows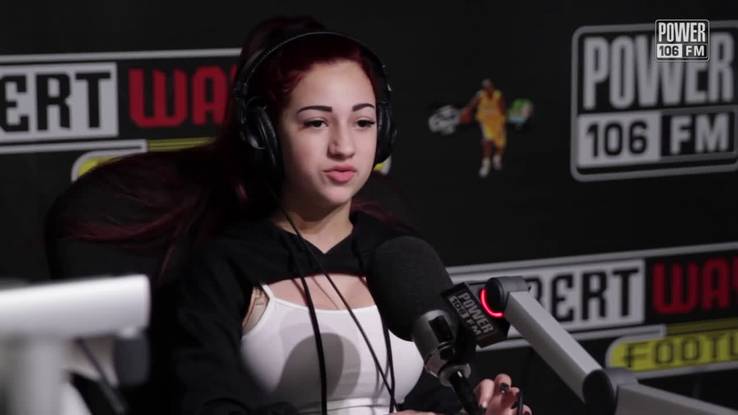 Danielle Bregoli's fame first brought her to a radio talk show. Specifically, Power 106 where she started to trash talk other celebrities as if she has been in the game for years. The 15-year-old threw shade at the Kardashians and several other celebrities on the talk show. This Kardashian rant took things to a whole new level. Danielle Bregoli was body shaming Kylie Jenner saying how impossible it is to go from being super skinny to having the biggest curves in Hollywood. After this interview, she was found in LAX by paparazzi and asked what would happen if she ran into the Kardashians or Kylie.
We wouldn't be surprised if this isn't her last radio show appearance or even tv talk show appearance. She is a personality that has a lot to say and has loud unpopular opinions. She brings in views and radio stations know this. Power 106 was just one of the first stations that was able to book her and it paid off. Danielle Bregoli is blowing up really fast and this definitely won't be the last time we'll hear or see her on a radio show.
19

The YouTube Connection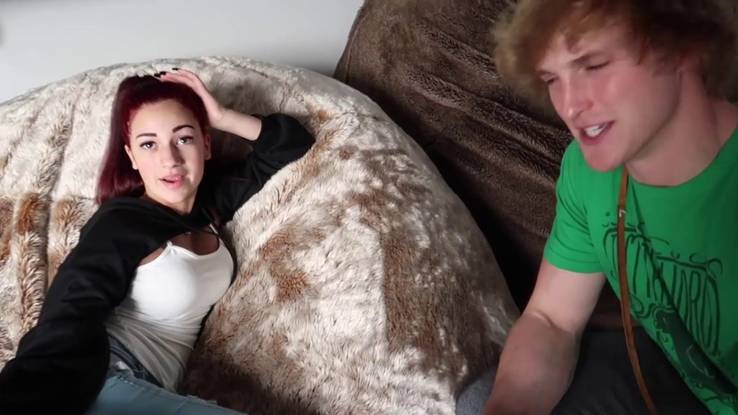 Danielle Bregoli is pretty good friends with YouTube stars Jake and Logan Paul. She has made several appearances in their vlogs and videos all together. She usually hosts games or just appears as a cameo in a vlog. The YouTube vlog scene is really hot right now and Danielle knows this. She is getting in as many avenues for revenue as she can and she shot straight for the top by going for the Paul brothers. Her appearances in these vlogs added some eyes to her other things like her music and social media presence.
However, after the Logan Paul controversy back at the beginning of 2018 she decided to speak out against Logan Paul. After Logan Paul released his apology video for filming a deceased body Danielle took to social media and said that she didn't accept Logan Paul's apology. She said that it didn't feel sincere and she said that she didn't feel any real shame behind posting the video. We wouldn't be surprised if Danielle Bregoli is just cutting ties with Logan Paul because she used him for his viewers. It seems like she wants to tick off all the social media marks all at once to get the most out of them, but it seems like she is already done with the YouTube scene.
18

Getting Her Own Merch Line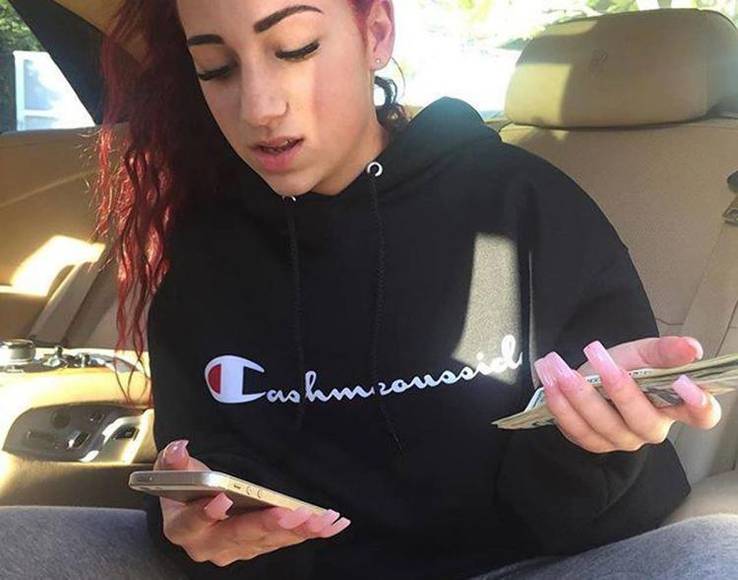 Anyone up and coming knows that making your own merch line is the first step to making more revenue. Not only that but it gets your name out there more and more while others pay for your advertising. This is exactly what Danielle Bregoli did after she realized she could sell her saying "cash me ousside". She immediately started printing these on shirts and selling them to the masses that found her meme so funny and popularized her. Since then she's made thousands on merch revenue. If she has learned anything from the Paul brothers it is to push her brand as much as possible.
Danielle Bregoli has a few shirts premiering her catchphrases and praising her meme status. She did this early on to buy out on the hype of the meme and since then has made a killing of her merch. She has her own online shop that is titled 'howboudah.shopify.com'. In her store, she has T-Shirts with her face and catchphrases on them. However, it doesn't end there she also has puzzles with her face on them, blankets, and even ceramic plates. It is also worth mentioning that all of these items are sold out. This means Danielle Bregoli has some huge fans willing to drop $250 on a blanket with her face on it.
17

Gaining A Huge Following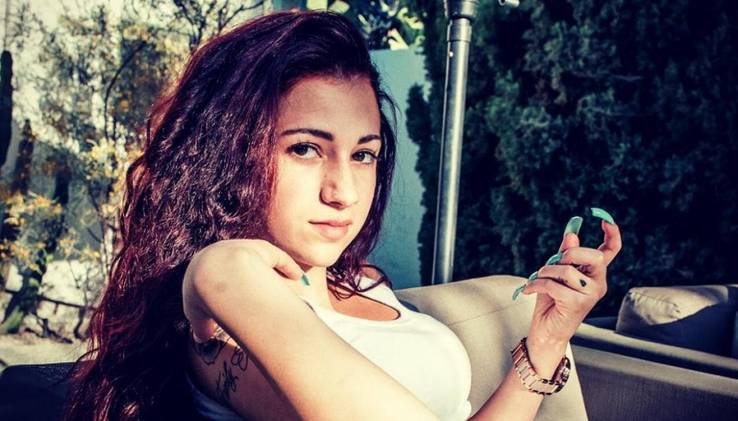 After appearing on Dr. Phil, Danielle Bregoli started to gain a huge following on her social media sites. People were intrigued by who she was and with why she acted like she did. This led many people to dig under the surface and beyond the Dr. Phil episode, and research her by looking up things like her Twitter and Instagram. Danielle Bregoli's Instagram now has 13.7 million followers. She has also made a YouTube channel where she uploads her music videos. Recently her latest music video got over a 100 million video views.
On Danielle Bregoli's Instagram, she will post selfies and model pictures of her trying on different clothes and of her on stage. She also uploads short videos of her reacting to videos on her Instagram. It is no doubt that Danielle has gained a huge following off of the Dr. Phil meme but she has been able to maintain her following which is way more impressive. Overall Danielle Bregoli has made it big in the scene of social media. Many will say she is doing pretty good for herself since Dr. Phil.
16

Becoming Rich From The Infamous Meme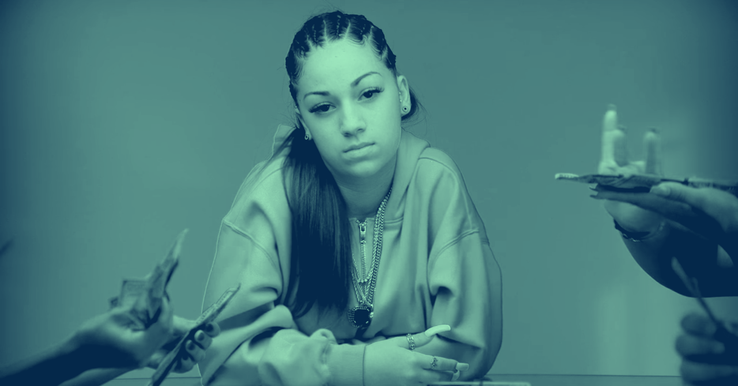 We've seen just how successful Danielle Bregoli has gotten since her appearance on Dr. Phil but how much is she making? We'll talk about her net worth a little later on but just know that she is rolling in the dough. She has several avenues in which she is getting paid and it seems like she has someone managing her that knows what they're doing. Everywhere you look you will see Danielle Bregoli, YouTube, TV, radio, social media. She has been able to rise to the ranks on all of these different forms of media and she is cashing out from every single one of them.
It is likely that someone is managing her because it doesn't seem like she'd know where to start with in trying to become internet famous. Through and through that is what she is and she is living off of her revenue from taking this career path. However, as shown in the past internet celebrity careers don't last the longest. We hope that she is saving her revenue to be able to support her for the rest of her life and her family who helped her get to where she is now.
15

Living Her Best Life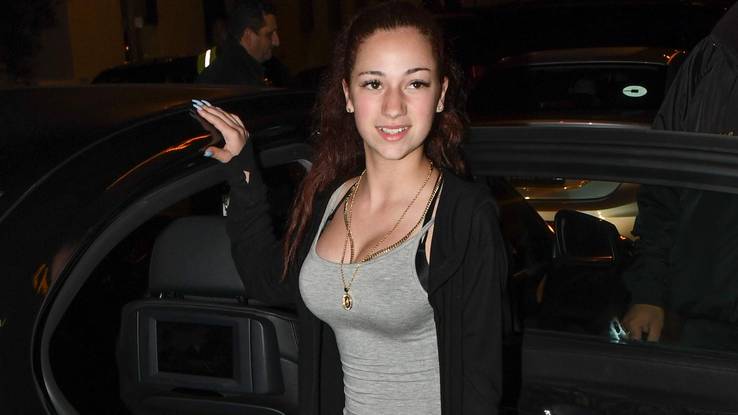 Any new young celeb will tell you that trying not to spend the countless amount of revenue that is coming to them is hard. This is no different for Danielle Bregoli. She has been seen spending money on lavish cars and going out almost every night to parties. On Danielle Bregoli's Instagram, she can be seen wearing expensive brands like Gucci. She even has a song titled Gucci Flip Flops. However, for new young celebs, it isn't all about the money it is also equally about the fame.
Danielle Bregoli has been loving the amount of attention she has been getting from her rapidly growing fame. Even before she was famous on Dr. Phil she was eating up the fact that she was being clapped at by the audience. It seems like Danielle Bregoli loves to be the center of attention which is another reason she is taking every opportunity right now to live her best life. This can be worrying as she is only fifteen years old but she is a rich famous fifteen years old who still has the support of her parents.
14

Filming Her Own Music Videos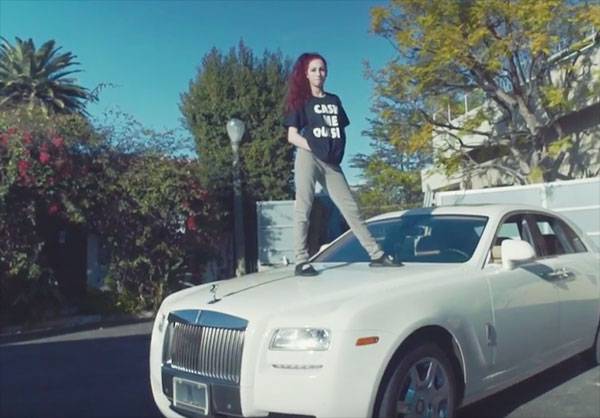 As mentioned before Danielle Bregoli has gone full time being an online celebrity and also music artist. She has now created several award-winning songs. She has also made several high dollar music videos to go along with these award-winning songs. Several of these videos cost thousands of dollars to make because they feature expensive cars and are filmed on expensive cameras. They look like they were professionally done and it seems like someone paid a pretty penny to have them filmed.
However, it isn't like she won't make her money back on this music videos. Most of her music videos have millions of views which rake in hundreds of thousands of revenue. If it isn't her songs that are making her famous it is definitely the music videos that go along way with her music. She now has about 8 music videos, starring different celebrities like Kodak Black and Lil Yachty. She even had David Spade make a cameo in the music video for Gucci Flip Flops. These are big names in the industry and she is definitely getting her name out there. We wouldn't be surprised if Danielle released an album along with several new music videos in the future.
Featured Today
15 Surprising Celebs Who Tried To Lock Down Scarlett Johansson (But Couldn't)

25 Reasons Why Marvel Characters Outshine DC Characters

8 A-List Celebs Who Are Actual Sweethearts And 7 Who Are Total Divas IRL

13

Getting Her Own Reality TV Show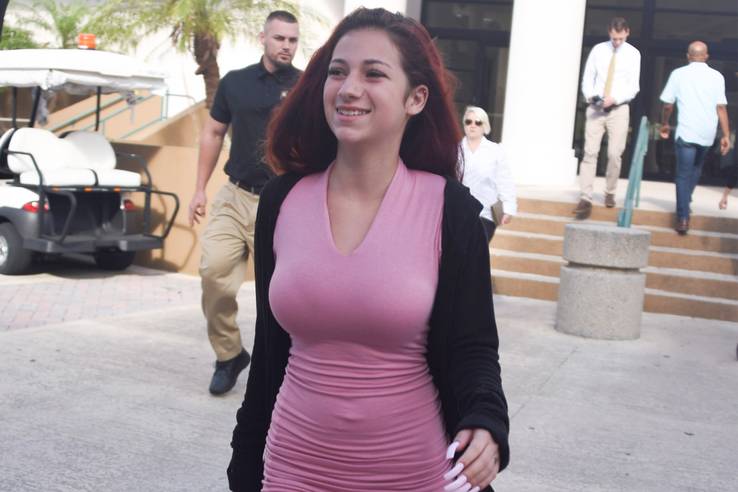 It was recently announced that Danielle Bregoli would be getting her own reality TV show. The TV show is allegedly going to be a documentary series about her music career. It will follow her under her stage name 'Bhad Bhabie'. This, however, isn't the first time she has been offered a reality tv show offer. She turned one down about a year ago because she wanted to pursue her music dreams. Luckily this was the right call as Danielle Bregoli has found a lot of success in her music spawning a new reality TV show offer.
The show will cover her two personas Bhad Bhabie and Danielle Bregoli and follow her on tour and follow her personal life at home. This is a smart move from the company making the show as she became popular based off of drama that was plaguing her home life. We're sure it has become better since finding success but we're sure there are still dramatic things happening inside the Bregoli household. Danielle Bregoli will see even more success on her reality TV show and it will most likely draw viewers to her music making her career even longer.
12

Getting Nominated For Her Music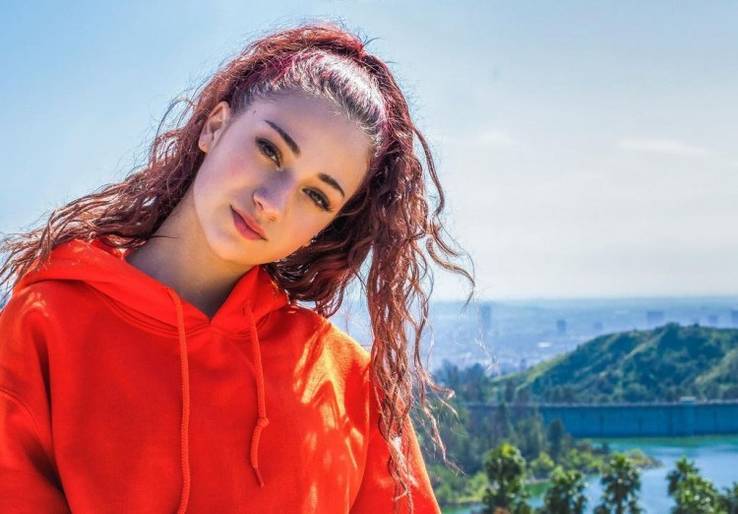 Many people were ready to cringe when they heard that the "how bou dat" girl was heading into music. However, nobody really knew what to think when she came out with her first few songs and they actually sounded decent. Well decent to some and it held up to the likes of other hip-hop and rap stars that are popular right now. Also, the answers lay in the numbers. Numbers don't lie and it is obvious that people actually like her music based on her YouTube views that range into the millions.
Several of her songs have also gone gold which no one ever expected. She was also nominated as the youngest woman to ever get on the billboard top 100 at just the age of 15. She was nominated for top female artist against Cardi B and Nicki Minaj. Many people were confused by this and found it disrespectful to the craft. They say that she rose to the ranks too quickly and made uninspired content because of it. However, you can't argue the fact that she made it there within a year of becoming famous.
11

A Surprising Large Net Worth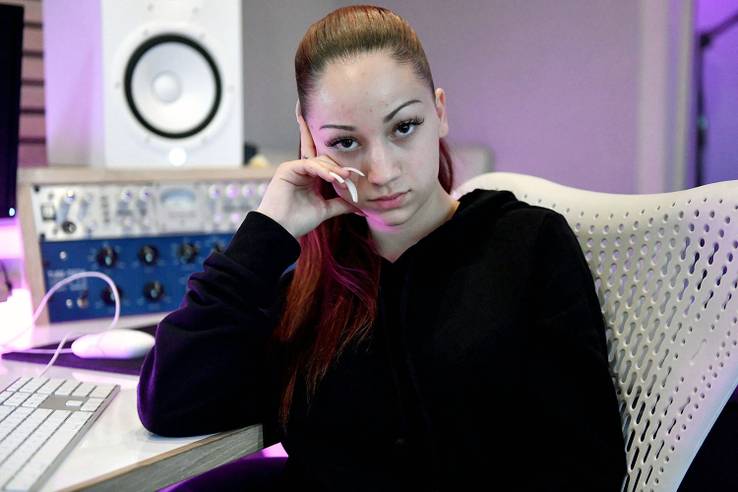 As mentioned before Danielle Bregoli has a lot of money and it came to her very quickly. It is estimated that her net worth is two million dollars. For a net worth it may not seem like that much but for a net worth of an average fifteen-year-old, it is incredible. Most fifteen-year-olds don't even have twenty dollars to their name much less two million. We can only hope that Danielle Bregoli decides to save her money and put it towards the things that matter. However, she is only a fifteen-year-old girl so it is likely it will be spent on things that don't matter. Luckily, for now, it will be replenished by the next project she does.
We're assuming her net worth will only increase for the next few years of her popularity. Her reality tv show will definitely help with this if the viewership is there. If the Dr. Phil clip is any indication then the audience will definitely be there. She will most likely keep continuing to make music under her stage name Bhad Bhabi and make more award nominated music to make revenue off of. This will lead to more music video and even more revenue. However, one day the money does stop and we hope she is prepared for that.
10

Social Media Personality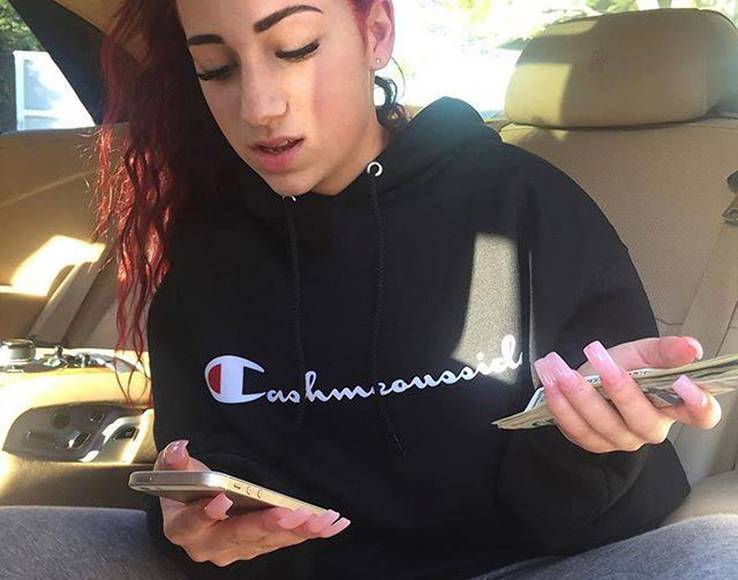 Danielle Bregoli has taken to social media like crazy recently. She obviously has a huge presence on Instagram where she takes photos and videos of herself which get hundreds of reactions and views. She has upwards of 14 million followers on Instagram and many of those followers also translate over to her Twitter and Snapchat. This isn't anything new for a teenage superstar like Danielle Bregoli however it can be a lot for someone as young as Danielle Bregoli to deal with. Obviously, someone like her with strong opinions that are typically unpopular will see a lot of hate on her social media feeds.
However, it seems like Danielle Bregoli is handling it well. If anyone is able to handle some hate it would be Danielle Bregoli. The way she became popular was because she was responding to hate from her mom and the audience of Dr. Phil. It likely doesn't get under the skin of Danielle Bregoli because it doesn't seem like she cares much about public opinion especially against her or her music. Overall it seems like her social media presence is growing rapidly as she spends most of her time on there.
9

Becoming More Mature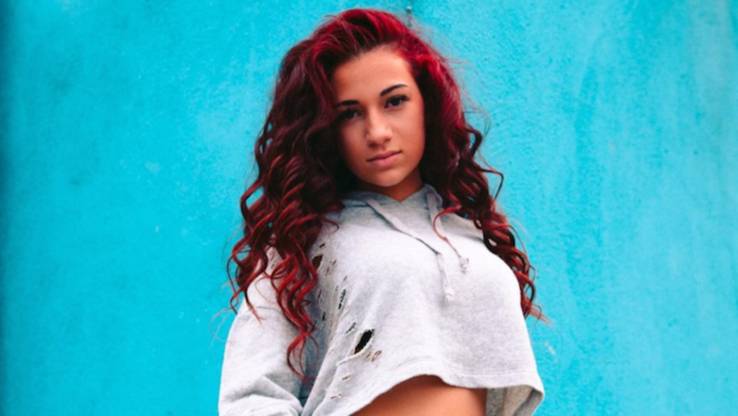 One of the main reasons that Danielle Bregoli became popular was the fact that she was very immature on the Dr. Phil show. She was talking back to her mom and adults in the audience when she was only 13 years old. Dr. Phil was not entertained by her attitude towards him and wanted to try to help her become "normal" again. However, little did anyone know in that room that day that she would become hugely popular based on one interview with Dr. Phil.
Since then the teenager has grown a bit and is now a fifteen-year-old. She still isn't an adult or close to it at all. However, she has become more mature. She has shown examples of growing up but not in the the best light sometimes. For example, she has had a few incidents with the law. However, many people believe that she is learning from her actions. Since these few incidents, she hasn't been in the news for anything that has to do with the law and overall shows signs of maturing the best she can and for the position she is in.
8

Checking In On Dr. Phil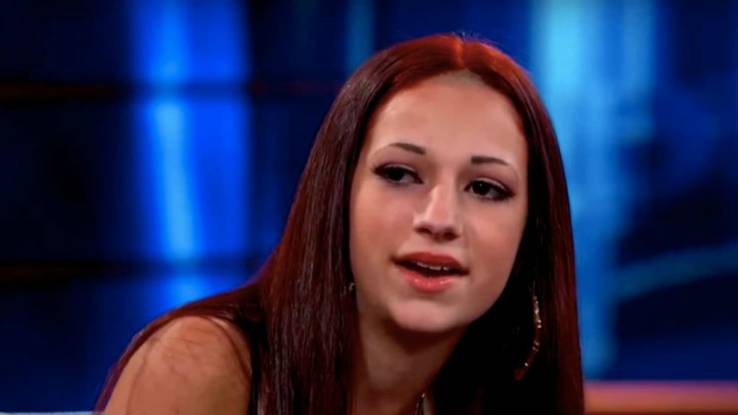 Almost a year after her debut interview with Dr. Phil, Danielle Bregoli returned to his show to give an update as to how she is doing. It seemed to Dr. Phil that not much had changed. It seems that Dr. Phil did actually make some headway since she was first on his show. They sent Danielle Bregoli to a "top-level treatment facility" where they would try to straighten her out to a better path in life. During the interview, Dr. Phil wanted a thank you from Danielle Bregoli and it seemed difficult to try and get it out of her.
Her mom finally got Danielle Bregoli to say she was thankful to Dr. Phil even though his help didn't seem to stick. We're not sure if Danielle Bregoli will ever return to Dr. Phil to properly thank him now that she is rich, especially since he essentially provided her a platform to become famous. Dr. Phil most likely would still see that she is just as immature as before but may also see that she has grown a bit since she first appeared on his show. We doubt that Dr. Phil would invite her back at this point based on the last time she was on his show.
7

Spending Her Cash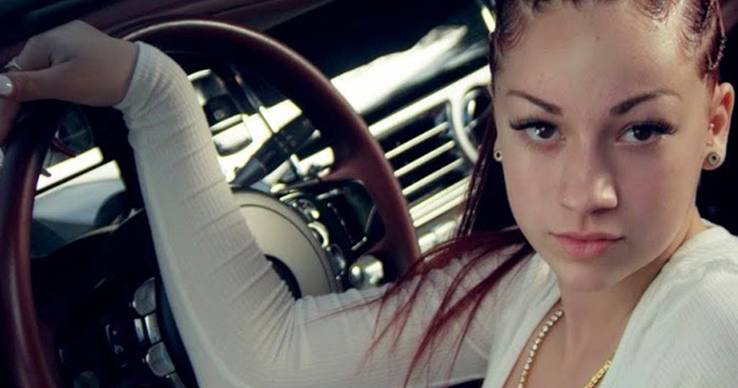 Danielle Bregoli is like many other famous young people. She likes to spend her earnings instead of invest and save them. This isn't unusual and shouldn't even be looked down on. She has an advantage of still having her family to help her manage her money but at the end of the day, it is Danielle Bregoli we're talking about so she is going to do what she wants with her money. It seems she has been mostly spending her money on new clothes and trying to make more money.
On her Instagram, Danielle Bregoli can be seen wearing expensive and fashionable things like Gucci. She can also be seen driving expensive cars in her music videos. It isn't known if she actually bought these cars or just rented them for the music video. However, it is worth noting that she isn't old enough to even have a permit in most states much less a full driver's license. We're sure Danielle Bregoli is finding other ways of spending her net worth of 2 million dollars.
6

Instagram Famous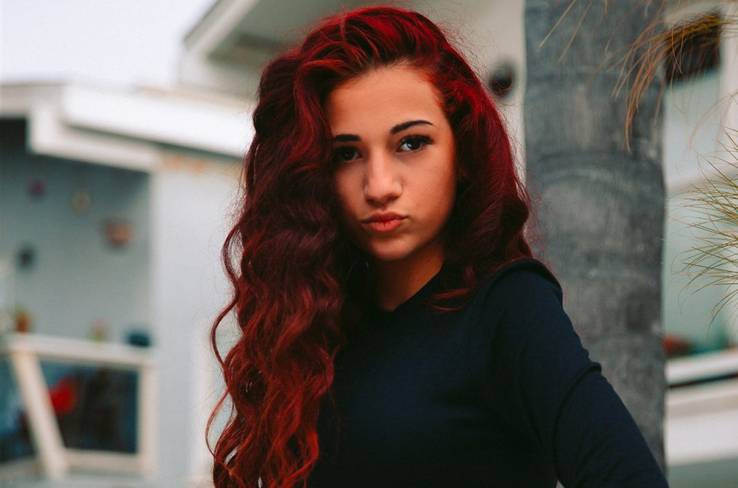 As mentioned before Danielle Bregoli has a hold on the social media scene. Arguably her social media account is where she is most famous and most liked. Specifically, her Instagram which has 13.7 million followers and countless posts where she gets thousands of likes. As mentioned before she takes several pictures of herself and posts them on there along with modeling with expensive brands of clothing and videos of her reacting to different things. She is attempting to mimic everything that is popular on Instagram in hopes it will bring more followers to her.
This tactic seems to have worked as she posts on her Instagram daily and uses it more than any other social media website. Surely a chunk of her revenue is coming from her Instagram account since she has such a large following on there. Danielle Bregoli is also probably on Instagram more hours of the day than any other social media website reading comments and looking at how many likes she gets on her favorite posts. We're guessing if you were to ask Danielle Bregoli what her favorite social media site is she would say Instagram in a heartbeat.
5

Getting A Makeover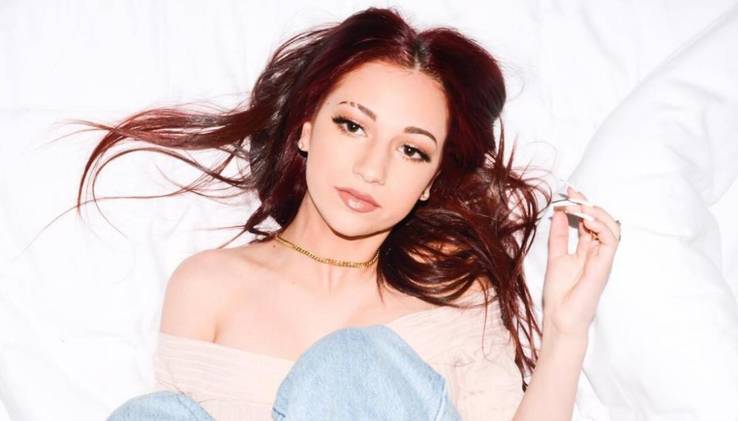 Since her appearance on the Dr. Phil show, it is obvious that Danielle Bregoli has gotten a makeover. She was once a young thirteen-year-old cursing out the audience on Dr. Phil with regular purple/red hair but now looks like every other hip hop celebrity out there. Danielle decided to get a makeover when she started to pursue her music career. She decided to keep the color of her hair consistent with what it was when she became famous but decided to style it differently. Danielle Bregoli now wears her hair in cornrows which she has received a lot of hate for.
Mainly because people are accusing her of cultural appropriation. Many people see a white girl who wants to be black. This is also obvious in the way that she speaks as Dr. Phil called it "growing up on the streets". Danielle Bregoli doesn't care what people think about her new makeover and as long as she is selling out venues and making award-winning music she doesn't care. Overall many people will agree that a makeover was needed from when she first appeared on Dr. Phil.
4

Getting Signed On To Atlantic Records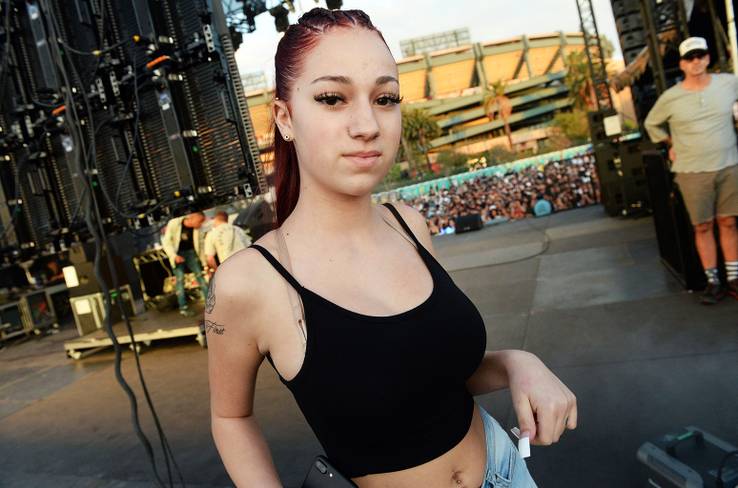 It is no doubt that Danielle Bregoli has moved some serious money pursuing her music career. This is why many labels started to flock to her to try and get her to sign with them. After her first single dropped Atlantic Records took notice and immediately decided to scoop Danielle Bregoli up and maker her their new star. The record deal was set for millions of dollars and is set for her to release several albums throughout the next few years. Therefore we can expect a bunch of new music coming from Bhad Bhabie in the next few years.
It's no doubt that signing with Atlantic Records is huge for someone as young as Danielle Bregoli and she is in the ranks with the likes of Cardi B. Many people don't think she deserves this place in the hip-hop community but there is no doubt that she is bringing in massive amounts of money. At the end of the day that is all that matters for record labels like Atlantic Records. Overall Bregoli's haters will be hating a lot more for the next few years because it doesn't seem like she'll run out of steam until after her record deal runs out.
3

Responding To The Hate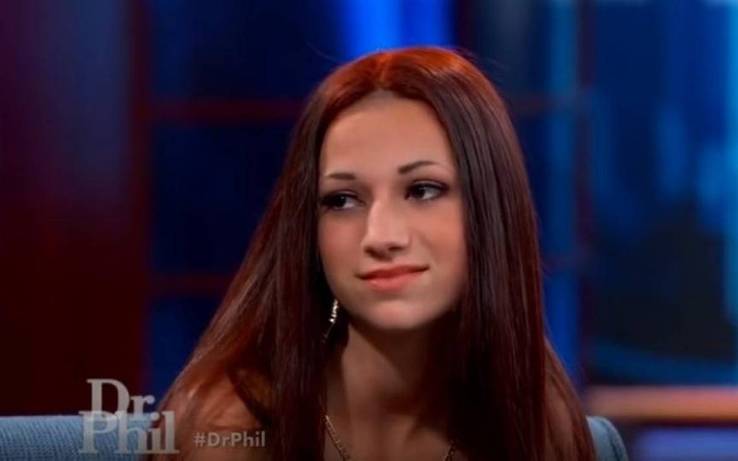 There is no doubt that Danielle Bregoli is excellent at standing her ground. She likes to be in conflict with people and seems to always be against someone with her strong opinions. This started before she became famous on Dr. Phil when she was back talking her mother and the audience who were hating who she was. Now that she is in the limelight of Hollywood and has everyone's eyes on her she is getting tons of hate some warranted and some not so warranted. However, Danielle has been doing well responding to the hate by not responding at all.
At this point in her career, it wouldn't be beneficial to her to provide responses to the hate she gets. Many people call her a vulture culture and accuse her of appropriating black culture by wearing her hair in cornrows and her accent. No matter how true these accusations are it still doesn't mean that Danielle Bregoli is as famous as she is for nothing. She tried hard to get where she is and she worked hard to put out the music that made her even more famous. It's likely we'll be seeing a lot more of Danielle Bregoli because it's obvious she doesn't want to fade into obscurity.
2

Where Is Her Dad?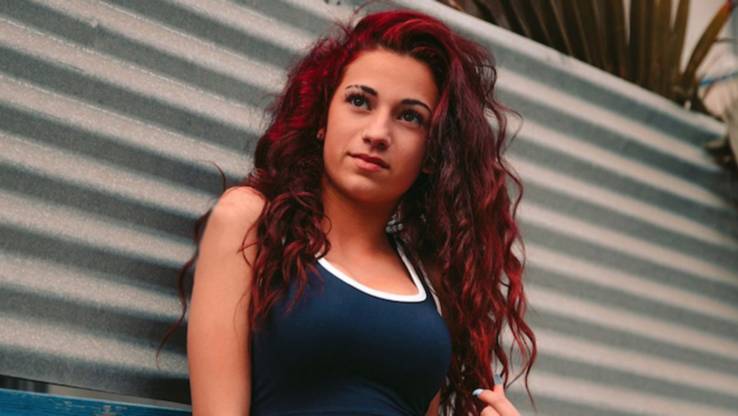 Through Danielle Bregoli's life in the limelight, we've seen her mom present most of the time. She was there with Danielle Bregoli when she was on Dr. Phil and she has been sticking with her throughout her music career. However, many people are asking where is her dad? It was recently released that Danielle's father wasn't there for her and was trying to come back into her life after she found success. She didn't want anything to do with him and had his name legally removed from her birth certificate technically making her fatherless. Not that she wasn't already but on legal terms.
Since then it has come out that her father is part of law enforcement. There have been several cases where her father has spoken out against Danielle saying he is disappointed in her and disgusted by her music. He even spoke up to her and said that she needs to get an education and stop dabbling in Hollywood culture. Of course, Danielle Bregoli didn't pay any attention to her dad and she is still ignoring him just like he did as she grew up. Perhaps this explains why Bregoli is a bit out there.
1

Other Forms Of Music?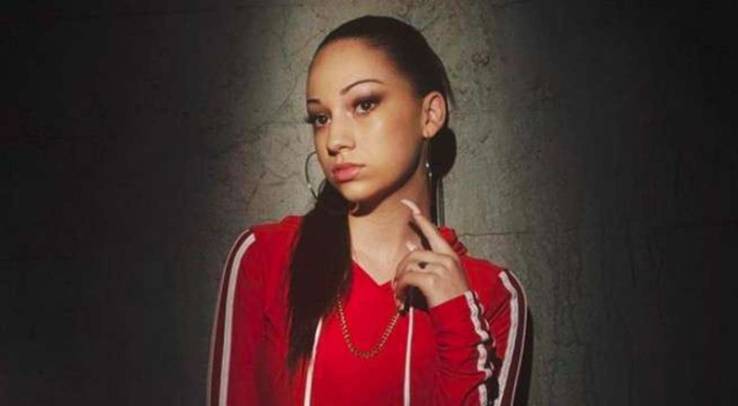 We all know that Danielle Bregoli is a talented hip-hop/rap artist according to the billboards. However, will she ever move on from doing hip hop and rap? Likely no but if she is actually talented at making and performing music she could move on to some other kind of music genre later in life. Right now she is still only 15 years old so she has a lot of time to grow and mature into a more mature form of music. She has shown no sign of slowing down the release of her music and has yet to release a single album yet.
When she does decide to release her first album we're sure it will perform well and warrant more albums in the future. As mentioned before she is signed on with Atlantic Records which means she is under contract to make more than one album over the course of the next few years. Overall we're not expecting a change in the genre of music for Bhad Bhabi or Danielle Bregoli because hip-hop is what works for her right now. Perhaps later in life, we might see Danielle Bregoli under another name performing a different kind of music.
Source: Read Full Article