Evangeline Lilly has always had a standard life, but has somehow managed a great career she never wanted. Her childhood dreams revolved around humanitarian work having grown up in the church.  Never wanting to gain a career based on her stunning looks, she gave up that dream, first as a part-time model, then when she got offered her first big role on Lost. Many of us have to struggle in life just to get what we want or get to where we are, while this actress gained her success using a different approach; not caring but doing a good job. She never got the career she wanted but made the best out of the career people chose for her and in the end that worked out for everyone.
When defining the term just go with the flow, the Canadian actress' picture needs to be added to any interpretation of the term. She defies conventional logic of what an actress could be, and also has the luxury to use her children as a means to manage her time better and hand pick the best of all projects. As a result the very athletic individual has forged a life that many of us could only dream of. The current Queen of the Marvel Universe has a lot to offer all of us when examining her journey to success.
20

Who Could Forget Her In Lost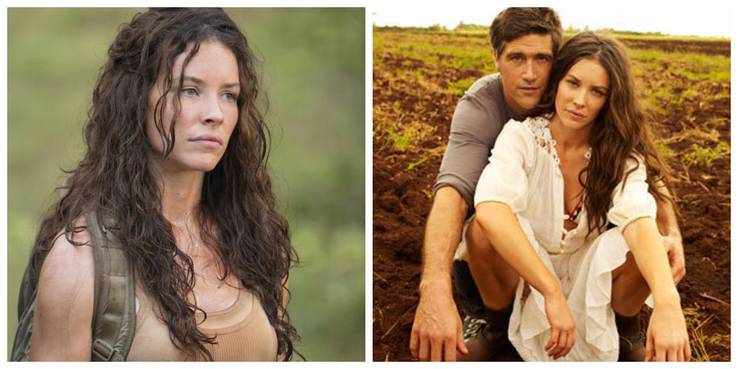 "When I got the job on 'Lost,' I was a broke university student living in the crappiest part of town, with a duct-taped back window on a broken-down car. I existed on peanut butter and tea." once said Evangeline Lilly. She was studying international relations at the time, while working as a part time model for the Ford modelling agency in British Columbia, Canada. She also had other side jobs such as being a flight attendant, waitress and making oil changes for big trucks. However that day when she got the call to star in the show that launched her career, she went from odd jobs here and there to making $70,000 USD per episode overnight. "I feel like I'm in boot camp. On Lost – my first year was baptism by fire, " she said, " I just was thrown in. And I had no idea what I was doing, not just on set, and not just as an actor, but as a public figure. I had no idea what I was doing. I had no idea how to cope with it, and what the best ways were to manage it. I'm constantly learning that and therefore, in learning it, I knew I didn't want to – one of the first things I knew was, I don't want to have this beast become so big and uncontrollable that I am swallowed up by it."
19

Real Steel Was Her First Real Movie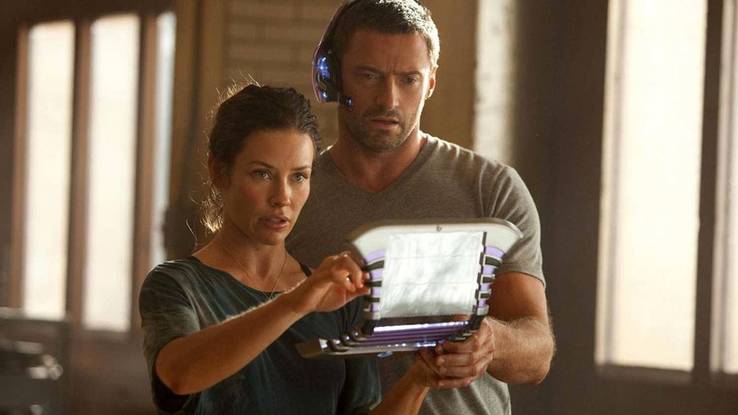 "Real Steel was this lovely little piece where I held a cup of coffee and talked to Hugh Jackman for three weeks. And that sounded kind of nice." the actress said about the first big movie she filmed one year after Lost ended in 2010. The flick was about a former professional boxer who discovers the world of robot boxing. Having become a mother herself in May, 2011 Evangeline wanted this script because she thought it would be a good film for children. In the end though it almost became a professional love affair with her co-star Hugh Jackman as she couldn't stop raving about him "When he would work, he knew what he was doing so well that if I was struggling, he could play, you know literally start playing, he would change the lines, he would change everything and he would just make it so I would get out of my head, and relax and something really great would come from that," said Lilly, who also added "That's really rare to find that kind of generosity in another performer." One impressive side note about the film is that Sugar Ray Leonard, the famed boxer choreographed the movie adding a level of authenticity that no one else could.
18

Afterwards Totally Bombed At The Box Office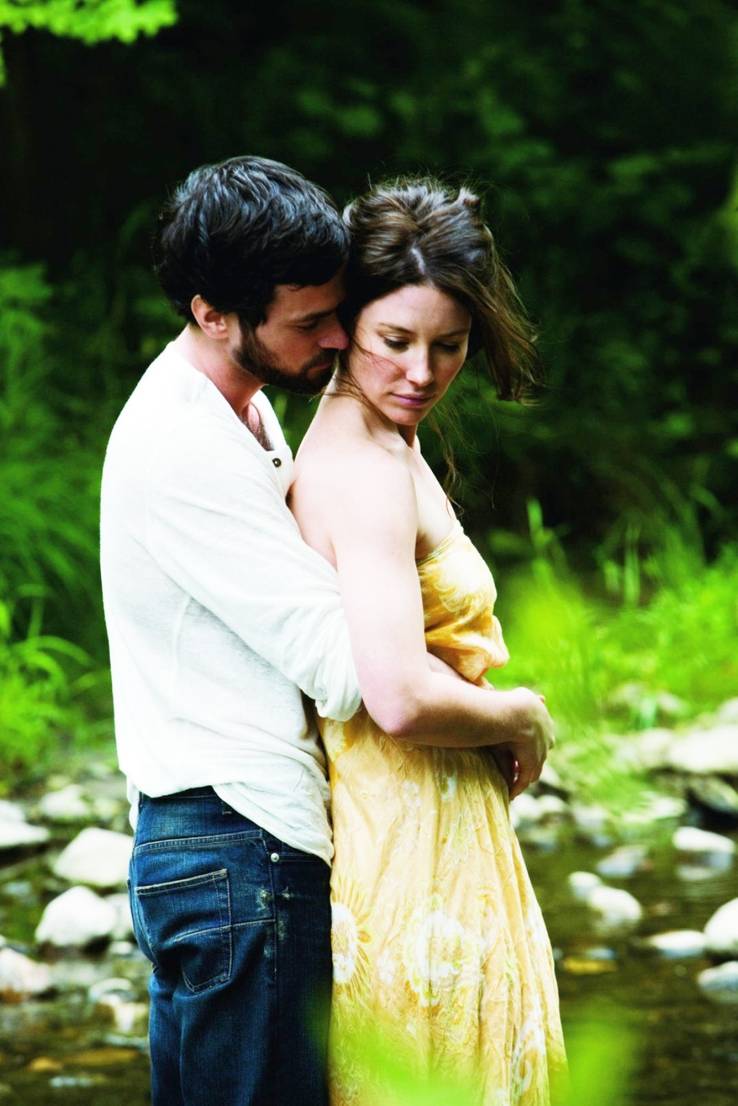 While working on Lost in 2008, the Canadian darling forayed into the movie genre with this eclectic thriller based on Guillaume Musso's novel Et après. She co-starred with John Malkovich on this ill received entry in the Toronto International Film Festival. Yet Lilly truly loved working on the film as it spoke to her on a spiritual level having been brought up in a church. "The character embodied so much of what I believe and also, because the script is speaking into things that are important to me,"said Lilly, "And there are not a lot of scripts that are brave enough to address the notion of an afterlife, of spirit, of God or death. Or – these are really heavy topics and most people want to be entertained, you know? They want to get caught up in high action, or high drama, or comedy. They don't want to be challenged. I don't want to do a film if it doesn't challenge you." In the same interview where she discussed this film, she gave her insights on how fame isn't her thing. "I believe that you pay for the fortune through the fame, " said the then star of Lost, "I don't buy into the notion that being famous is somehow a good thing, or an exciting thing, or a wonderful thing. I think it's more cumbersome and more of a hindrance to your life than it is the other. But the fortune is fantastic. I'll take it, and I have no complaints. But it's not – you know, I didn't become an actress because I wanted to be famous. I didn't become an actress because this is the ultimate career goal of my life. I became an actress by accident."
17

Remember She Was In Hurt Locker?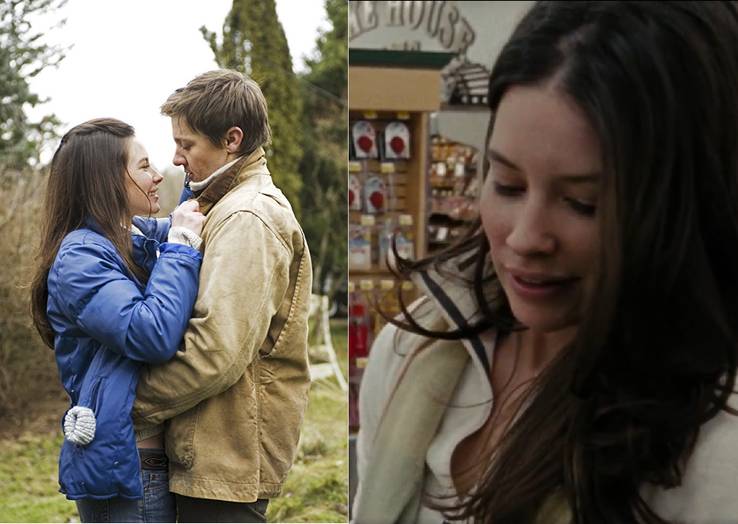 More of a minor appearance in what ended up being a movie starring two individuals who will forever be linked to the Marvel Universe, Lilly played the wife of the protagonist soldier in this award winning movie about the Iraq war. One couldn't imagine this now, but Evangeline was an afterthought when the selection process was made. Charlize Theron was originally billed to play the wife of the lead, and Jeremy Renner was a second choice to Colin Farrell. Luckily for these two the budgets for this film were slashed so they were all the film makers could afford. What made this a unique war movie was not only the fact that is was based on one mans real experiences, journalist Mark Boal, who followed a special bomb unit in Iraq in 2004, but also because it lacked any grandiose, Hollywood hyperbole. It was a story about real people and how they coped with their jobs and what their families went through back home. Lilly's appearance although brief, was poignant in helping outline the struggles of the people who are left back home who just don't understand the allure of such a profession.
16

Horror Flick Little Evil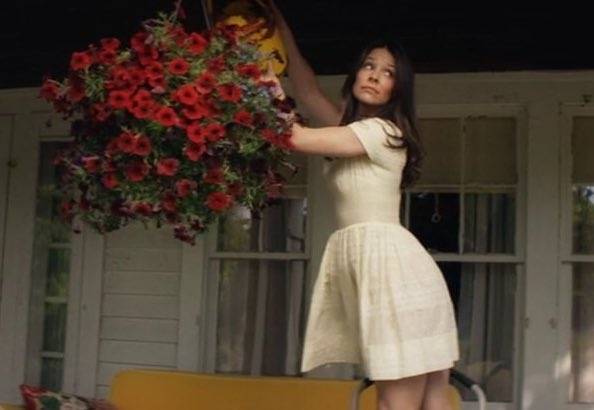 The comedy-horror Netflix film has everything to scare the bejesus out of you from the devils son to corn fields in the dark. Lilly plays the mother of the six year old anti-Christ she bore. Once having said that "There is a little bit of evil in all of us, and it's very easy to draw that out." This movie goes out of its way to prove that some people are just born with a little more evil than most. Released in 2017 it garnered an outstanding 90% rotten tomatoes score with a not so astounding 43% audience score. In the movie written and directed by Eli Craig the mastermind behind another wonderful comedy horror flick called Tucker and Dave vs. Evil , Lilly is an oblivious mom who just can't see how evil her son is while her husband and his step dad bears the brunt of the evil kids tricks. Being a mother herself, Evangeline has always liked working on things written for families and children just as much as her edgier work. Based on some of her previous work don't be surprised if we see her in more family oriented flicks in the future.
15

The Hobbitt: Desolation of Smaug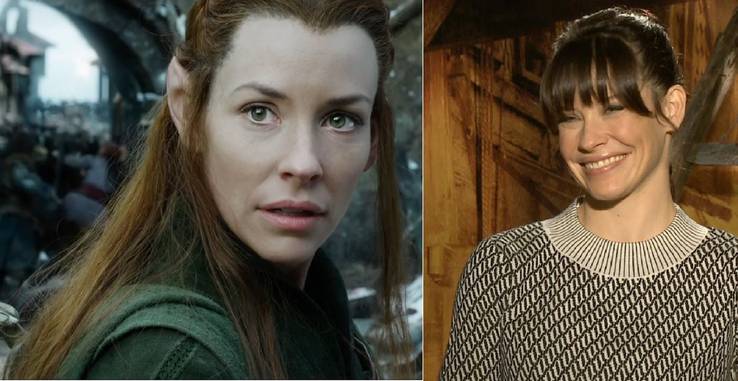 This is it, the big time. Three years after Lost was completed, Lilly became entrenched in the sci-fi fantasy world with her appearance as the ruthless warrior elf Tauriel. Yet she didn't even want the part or even ask for it. By then she was a mom with other aspirations and when she got the call to appear in the franchise she was "still in bed with the baby."  A huge fan of the fantasy world created by Tolkien she once said "When Lord of The Rings first came out in the theatres; I refused to see it because I thought they were going to massacre Tolkien's work and I was like I'm not honouring this, I'm not going to see this, I'm not paying money." Luckily for her Peter Jackson, the director of the whole franchise, felt that Tolkien's work needed a little re-writing for the Hobbitt series, otherwise she wouldn't have a part in this movie since her character was a new persona in the saga that did not appear in the original fantasy novel. The reasoning behind the move was to introduce more female characters and a little bit of a side love story.
14

The Hobbitt: Battle of The Five Armies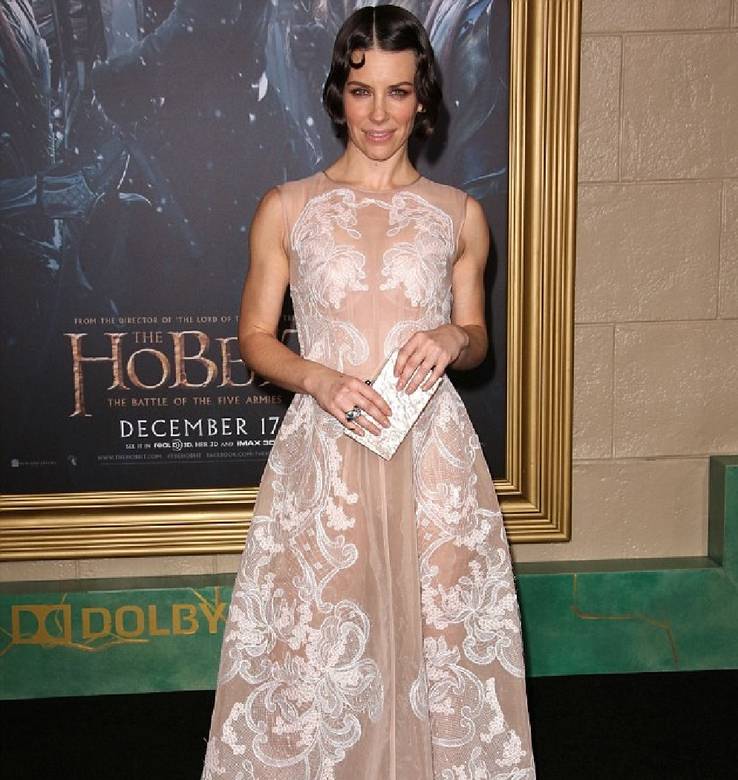 Released in 2014, the then 35 year old decided to make a splash at the LA premiere of the final instalment in the trilogy. With a white lace detail surrounding a skin coloured dress that was designed to both shock and marvel and the same time. The sleeveless dress revealed a strapless bra and clung tightly to a well kept body that undergoes continuous training and a healthy regimen. The nude look even stretched to the high heel shoes she was wearing. This rather sleek outfit was combined with a century old retro look hair style with finger waves. How did Evangeline feel about the whole experience performing as a mythical character? "'The most difficult part for me was that I was not playing a human being,' she said. 'And I know it sounds obvious, but it wasn't learning how to fight, it wasn't learning Elvish, but it was learning how to be un-human and that's a very hard thing to unlearn when you've been doing it your whole life. To learn to talk like an elf and walk like an elf and eat like an elf and smell like an elf and to shift your eyes around like an elf and to gracefully float down a set of stairs like an elf – that was the hardest bit for me.'
Featured Today
15 Surprising Celebs Who Tried To Lock Down Scarlett Johansson (But Couldn't)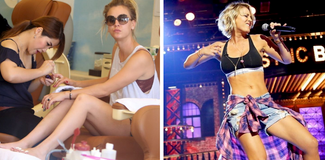 20 Reasons Big Bang Fans Are Over Kaley Cuoco

25 Reasons Why Marvel Characters Outshine DC Characters

13

Her Foray Into Motherhood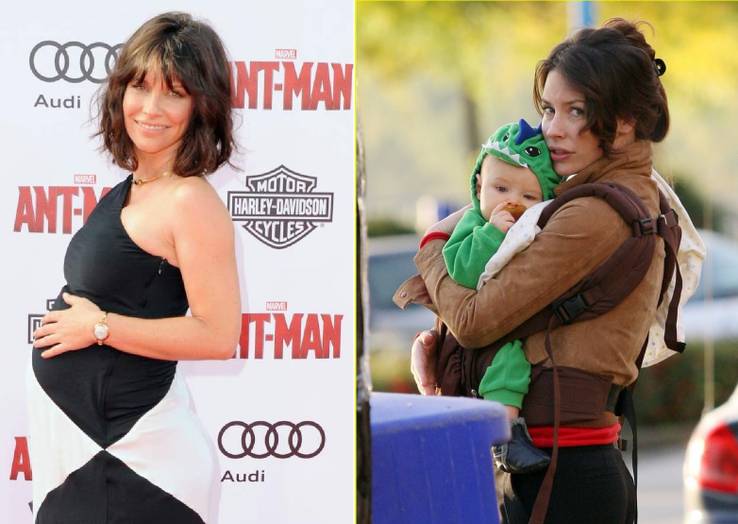 "Motherhood is a joy! I have dreamed about being a mother since I was 12 years old, and there's nothing disappointing about it." said the new queen of the Sci-Fi world. Although she only has two children the actress felt that what she "originally [wanted] was six kids,I frickin' love being pregnant. I'm one of the lucky women who just had a blissful pregnancy, but I wanted to adopt four." So far she hasn't gone through the adoption process with her partner Norman Kali. Where as some find motherhood to be a tiring experience, she looks at it more as a means to manage her time better. "Becoming a mother has really helped me put my feet on the ground and given me a very powerful sense of self and a powerful sense of priority in life," she said. "All I have to do is see my son to do that mental check that says, 'Is this really important? Do you really need to be doing this? Do you really care?' It helps put everything in perspective when things get stressful or when there's a demand or pressure on me. At the end of the day, it's our family, it's being a mother and a partner and seeing love all around."
12

Her Humanitarian Work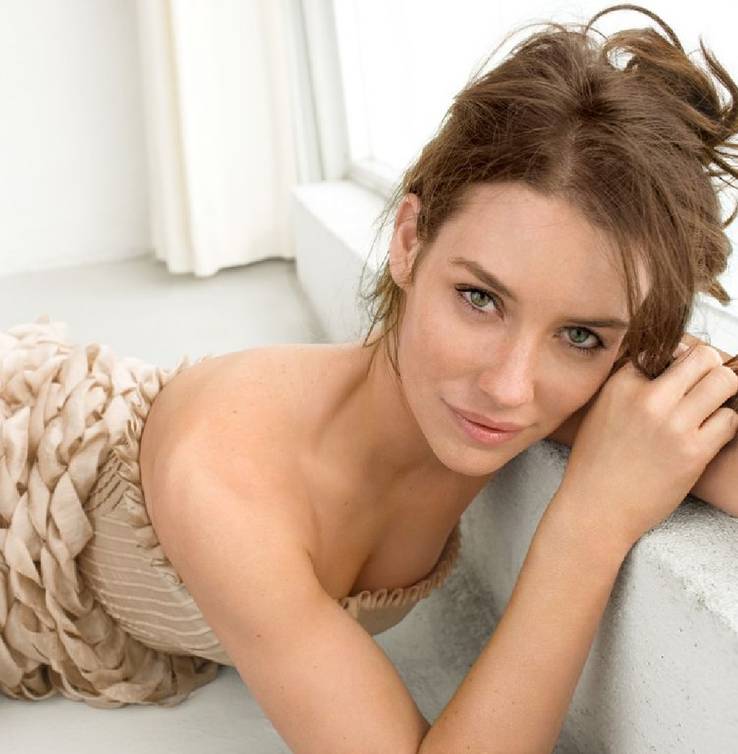 She started working as a volunteer at the age of 14, working on children's projects. In university she took her love of humanitarian work one step further by finding and running a world development and human rights committee at her school. She has even lived in a grass hut in the jungles of the Phillippines doing missionary work. In today's world she focuses her time on two charities, Task Brazil and the GO Campaign. In honour of one thing that Brazil has become famous for, she has created her own line of lingerie that she sells on eBay whose profits go to Task Brazil. According to Lilly "Task Brazil is an organization that gives the street kids in Brazil a fighting chance at a happy and prosperous life, On eBay, I'm offering beautiful Brazilian-made lingerie as a fun and enticing way for you to not only invest in yourself, but also in the poor and abandoned children of Brazil… For every piece of R Favela lingerie purchased on this site, proceeds will go directly to supporting the wellbeing, happiness and education of Brazil's poorest children." Her collection includes over 2000 items in a wide array of styles and colours. Beyond direct charity work, Evangeline also used her fame to promote a video entitled Just Yell Fire which helps teenage girls defend themselves against potential abusers.
11

Best Fight Scene and Other Awards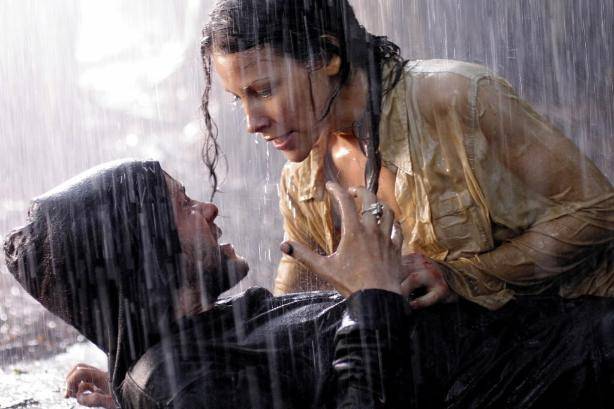 Let's call Evangeline Lilly the LeBron James of Hollywood; she's made it to the big show several times mostly coming up short. That's not a knock on Lebron or Lilly because having been recognized as often as she has is also an honor. Having won a few awards, her most unusual being in 2014 where she was honored for having the best fight scene for The Hobbit: The Desolation of Smaug.  This scene had Lillys and Orlando Blooms character fighting of orcs in the effort to aid their hobbitt friends to safety. Let's face it though, have the orcs really been able to beat anyone in the whole middle earth realm? "Elf fighting, let me just say something, recovering from labor is like recovering from a full-body injury, and I didn't realize to what extent that was true until I started training for elf fighting," Lilly exclaimed. "My hips don't move like they used to move, my back doesn't move like it used to move, my shoulders are sore every day. But it's fun." Outside of Lost where she won a couple of awards, she was also a winner for her film The Hurt Locker,  where she won a Gotham Independent Film award for best ensemble cast.
10

She Is A Published Author?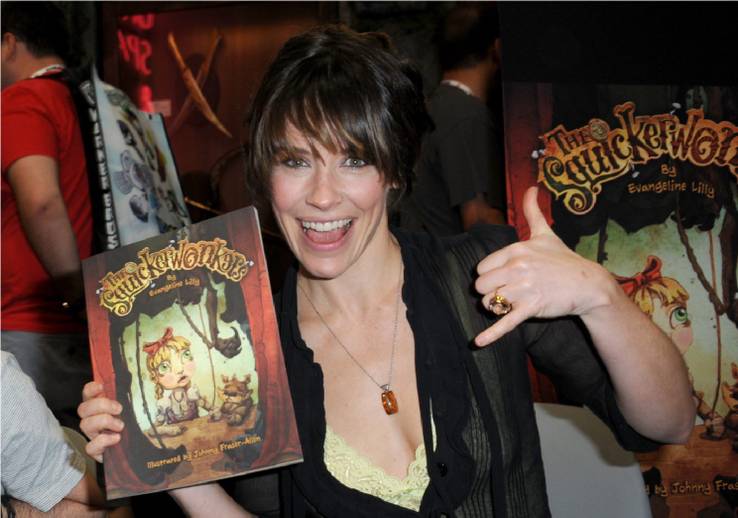 In 2014 she made the revelation that acting was not really her thing. "I've been focused during the last five years on my writing career and I've just been fortunate and lucky enough to have some pretty great filmmakers come to me and say, 'We'd like you to play this role or that role.'" Once were time on Lost was done, the actress never wanted to work as an actress again, until Peter Jackson created a part for her. "There are so many reasons why, for me, writing is superior to acting," she says. "One of them is anonymity. Writers can live relatively normal lives. Most [working] actors can't. Writers can work from home and be near their family most of the time. Actors usually can't. Writers expend a lot of intellectual energy, but not so much emotional energy. And I have intellectual energy coming out of my yin-yang, but emotional energy — I am so lazy. I just don't have a lot of emotional energy to give. I don't like drama in my life, and I don't like having to pretend [to have drama]." The The Squickerwonkers, her first children's book, was released in 2014. The book was her creation at the age of 14 that she only recently published. "My mom told me she thought I should publish [the story]," Lilly tells BuzzFeed News."But I was 14, and I didn't know how to publish a book. I also knew that my mom thought that everything I did was pretty great, and that didn't mean the rest of the world was going to think it was pretty great. But I think that encouraged me enough that I held onto the poem."
9

Ant Man and The Wasp Spoiler Revealed By Lilly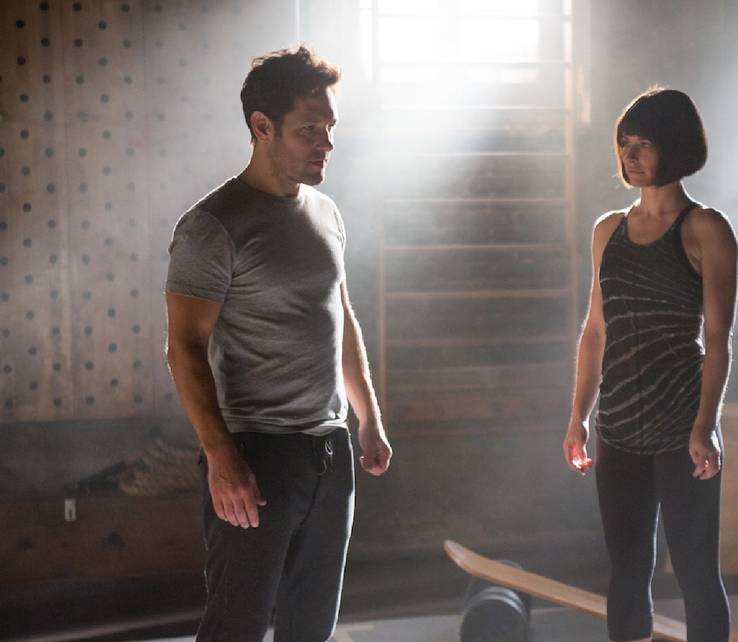 In the days before the upcoming release of the second Ant-Man installment, the actress revealed a secret that has been kept hidden for the coming Ant-Man film on her instagram account. "For those of you who are confused – we had to win the senate before we could tackle the house. We DID win the senate and that was INCREDIBLE, now let's do it all over again. That was Goliath, now we're facing Thanos. Don't let them censor and throttle us. Let's get loud. Let's win again.#netneutrality #battleforthenet (swipe right). LINK IN BIO!"  Based on this simple post it appears Ghost is not the only villain in the upcoming movie. That's because in this discussion about net neutrality the Canadian actress compared this victory to competing against Goliath, with the next phase of the battle being Thanos. The trailers have referenced something called the Goliath project with Laurence Fishburne's character (Bill Foster) using scientific advancements to grow into a massive superhero, AKA Goliath. It seems that Bill Foster may become a potential ally for Wasp and Ant Man; an ally that might perhaps turn into a villain in the latest Ant Man installment set to hit theatres on July 6th.
8

Original Ant-man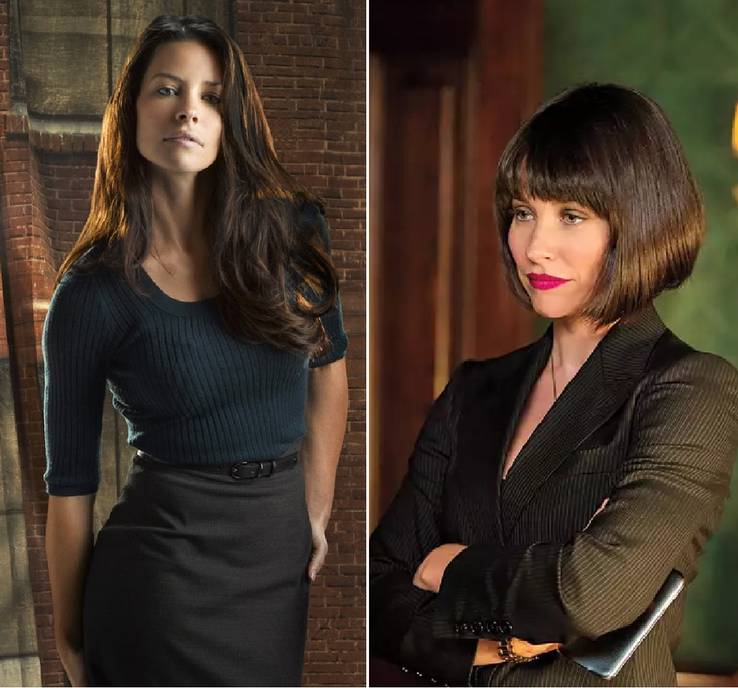 It almost never happened. Evangeline Lilly's relationship with Marvel that is. Edgar Wright was the creative mind that drew her into the first Ant Man movie, but then he left due to creative differences. "[I was] shocked," Lilly said. "And mortified, at first. Actually, I wouldn't say mortified. You know, a creative project is a moving target. You never end up where you start. But we all, I think, signed on very enthusiastically with Edgar. We were excited to work with Edgar. We were fans of Edgar. So when the split happened, I was in the fortunate position where I had not signed my contract yet. So I had the choice to walk away, and I almost did. Because I thought, Well, if it's because Marvel are big bullies, and they just want a puppet and not someone with a vision, I'm not interested in being in this movie. Which is what I was afraid of."
In the end though she had a change of heart. "I saw with my own eyes that Marvel had just pulled the script into their world," Evangeline said. "I mean, they've established a universe, and everyone has come to expect a certain aesthetic [and] a certain feel for Marvel films. And what Edgar was creating was much more in the Edgar Wright camp of films. They were very different. And I feel like, if [Marvel] had created Edgar's incredible vision — which would have been, like, classic comic book — it would have been such a riot to film [and] it would have been so much fun to watch. [But] it wouldn't have fit in the Marvel Universe. It would have stuck out like a sore thumb, no matter how good it was. It just would have taken you away from this cohesive universe they're trying to create. And therefore it ruins the suspended disbelief that they've built."
7

Wasp Origin Story Will Be Unusual
The origin story is what typically forges the link between the spectator and the super hero thus defining the why behind every character's motives to become a super hero. Hope Van Dyk (Evangeline Lilly's Character) yearned to wear the suit in the first Ant Man installment. After all she trained for it her whole life and was better suited than Paul Rudd's character to don the iconic outfit. Heck she trained the guy when he couldn't even defend himself against the weakest of foes into something everyone can be proud of. In the second installment she gets her chance as the Wasp. The origin story will be different. There is no fumbling around for the well trained character as Lilly explains: ""You've never seen a superhero origin story with less blunders. She knows what she's doing, and she's been grooming herself for this moment her whole life. The satisfaction in watching her finally get to live it out is really fun." The film star created one added benefit for her character as Lilly believes that she has "one of the most comfortable suits" in the Marvel movie universe: "I spent six months doing copious amounts of fittings getting it to be just perfect, so I could move and still look my best." Always important to look your best when fighting bad guys!
6

 Eight Years After Failed Stunt, Lilly Gripes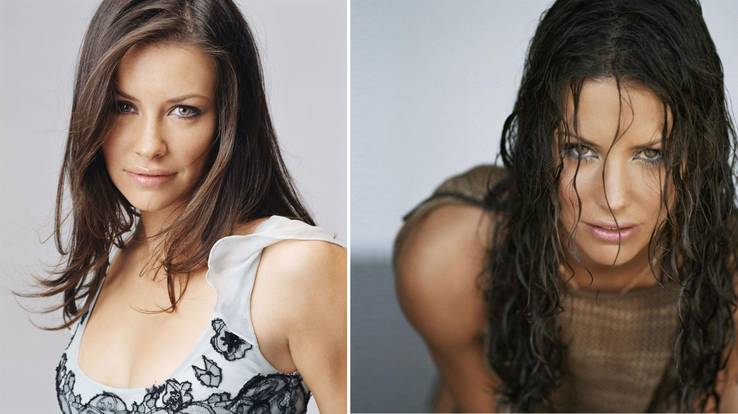 Sometimes the term misogynistic is sometimes overused, but it is a term that Lilly feels her former stunt director on Lost greatly deserves. Eight years after her monumental TV series ended the actress opened up about one particular incident during a business panel discussion on stunts.  "There were open wounds, pus-y and oozing," Lilly said about the injury "I looked like a mutant. My mom said, 'You'll never be able to wear an evening gown again!'" Lucky for most of us that didn't turn out to be true, but the stunt involving rolling off a thick tree branch and hanging on for dear life went wrong. Lilly excelled at climbing trees, having done so frequently growing up but nevertheless asked to have some moleskin to prevent the resulting abrasions but the coordinator said no. "They'll see it," he said. As a result she was forced to do the stunt bare armed over and over again, each time the rough bark tearing out a fraction of her skin. "I felt it was him saying, 'I'm going to put you in your place for standing up to me [He did not want a stunt woman],'" she said. "It was either cow to his power or hurt myself. I was in my 20s then. Now, I would probably back down."
5

Ghostbusters and The Wasp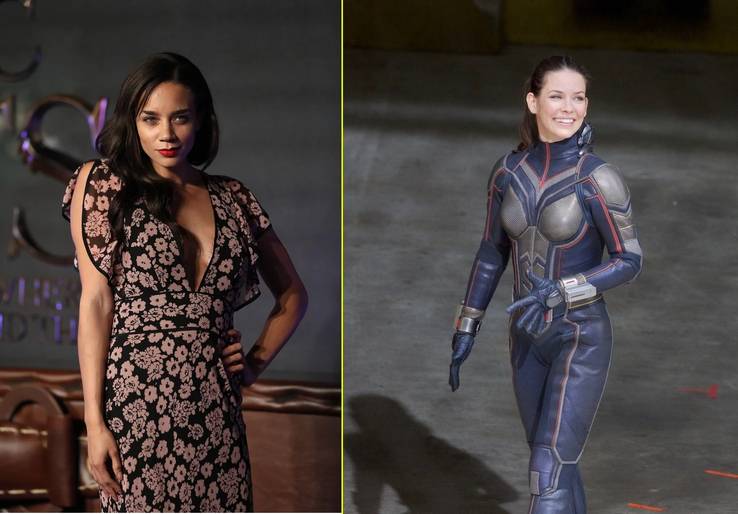 The new Ant Man sequel revolves around Lilly's character Hope Van Dyne trying to save her mother (the original Wasp), Played by Michelle Pfeiffer, from the Quantun realm. Amazingly this is billed as an Ant Man movie but it is Evangeline Lilly's character who takes center stage both on screen and in the off screen posters. The main enemy is called Ghost, an individual who steals technology from Hope's father allowing her to phase through solid objects. This ability proves difficult to deal with, but one of the trailers provides the not so ingenious tactic for fighting the villain; "If you wanna do something right, you make a list," Rudd's Scott Lang says. The list goes on to proclaim the obvious; Fight the enemy, team up with a partner and track the enemy down. One assumes that this works as the villain usually never wins even in the not so obvious Marvel Universe. Character selection for the villain was wide open as it really didn't matter who played the person hidden by a mask. "The Ghost character could be male, female, anything, so it just seemed more interesting to us [to cast a woman]," director Peyton Reed told EW. That is why the lovely Hannah John-Kamen plays the evil doer.
4

Her Failed Relationships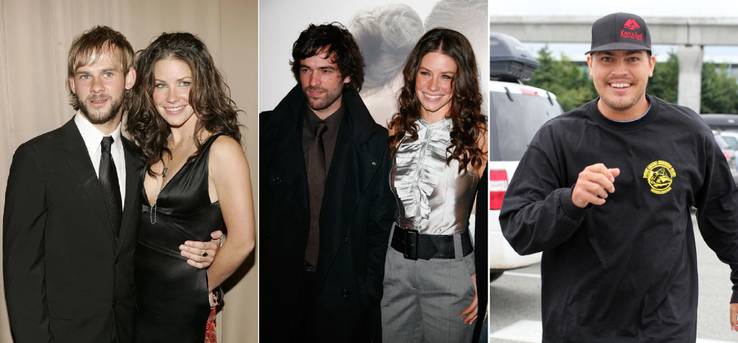 Her dream as a kid was to become a missionary, and the love of her life during University was Murray Hone whom she married in 2003.  Fame changes everything as her move to Hawaii in order to film lost ended her first marriage, and marriage forever. For the enxt five years she was an item with co-star Dominic Monaghan, who played the not all there British musician, Charlie. At the time she felt "With him I feel at peace and fulfilled, I couldn't be happier. He's my favourite person in the whole world." As Lost came to an end she finally found the one she wanted to raise her family with, Norman Kali, a production assistant on the set of Lost and later in the Hobbit franchise. Together they have two children, but they are not married.  "Every other 16-year-old girl wanted to look at bridal magazines; I could not have been more bored with the notion," Evangeline said, "I have an American son and an American partner, so marriage might logistically make sense at one point. My partner is a stay-at-home father, so if he wants to be on my health plan, or taxwise, or maybe on paper we want to have our I's dotted and our T's crossed, but emotionally neither of us really feels the need for it."
3

The Anti-Feminist Role Model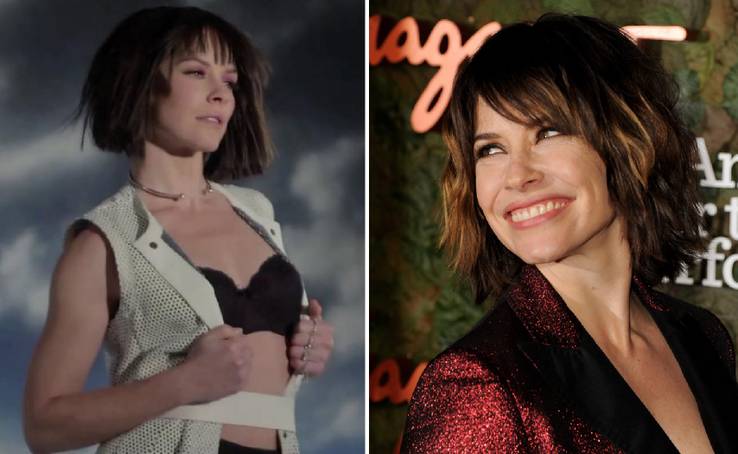 To some feminism brings women down as it convinces them that they are victims unable to progress as individuals in this formerly male dominated world without help from others or the government. Other's feel that feminism should be empowering as it continues to fight for a gender equality first achieved in the West close to two generations ago. What does Evangeline Lilly think? "I'm very proud of being a woman, and as a woman, I don't even like the word feminism because when I hear that word, I associate it with women trying to pretend to be men, and I'm not interested in trying to pretend to be a man. I don't want to embrace manhood, I want to embrace my womanhood." In the same interview around the time the final Hobbit movie came out she said "I don't like the idea of playing a one-dimensional character who is just fearless, strong and killer and has instincts and just thrives in dangerous circumstances –- that's really boring to me and I don't think it represents what most women feel inside," Strong women and feminism need not go together in the end apparently.
2

The New Queen of Comic-Con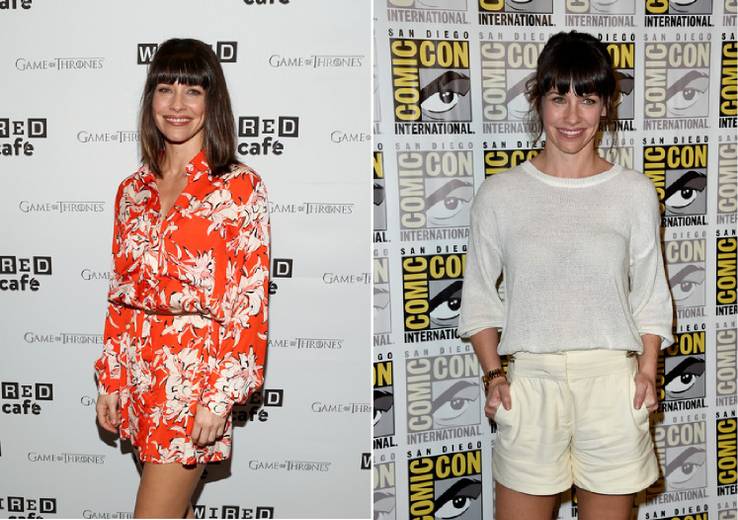 For the actress that doesn't want to be an actress and hates fame, she sure does a lot of Comic-Con appearances. That is a good thing because she demonstrates her ability to treat her fans very well and with the respect they deserve. However it is not only her movies that she showcases at Comic-Con conventions, but her literature as well. Her first book The Squickerwonkers, was a dark story of an entitled young girl who is taught that she can't always get her own way. "I had a number of people who were really terrified to go anywhere near this book because of the dark, scary, sinister nature of the story and illustrations," Evangeline said in a 2014 interview. "They said, 'It's too dark for little kids.' Meanwhile, my 3-year-old son has proved what I've been telling publishers: We have a different notion of fear and what's scary than children do." The book was illustrated by Johnny Fraser Allen who also worked on the Hobbit trilogy . "I didn't want to create a cautionary tale of old where there's a bad little girl, the bad little girl gets punished and we're supposed to not identify with (her)," Lilly said during the same interview. "I wanted this book to show children the beautiful subtlety of human character. We are both a clever and passionate little girl and a spoiled little girl. It's really about our choices and our actions." Evangeline has released more books since then.
1

She Retired From Hollywood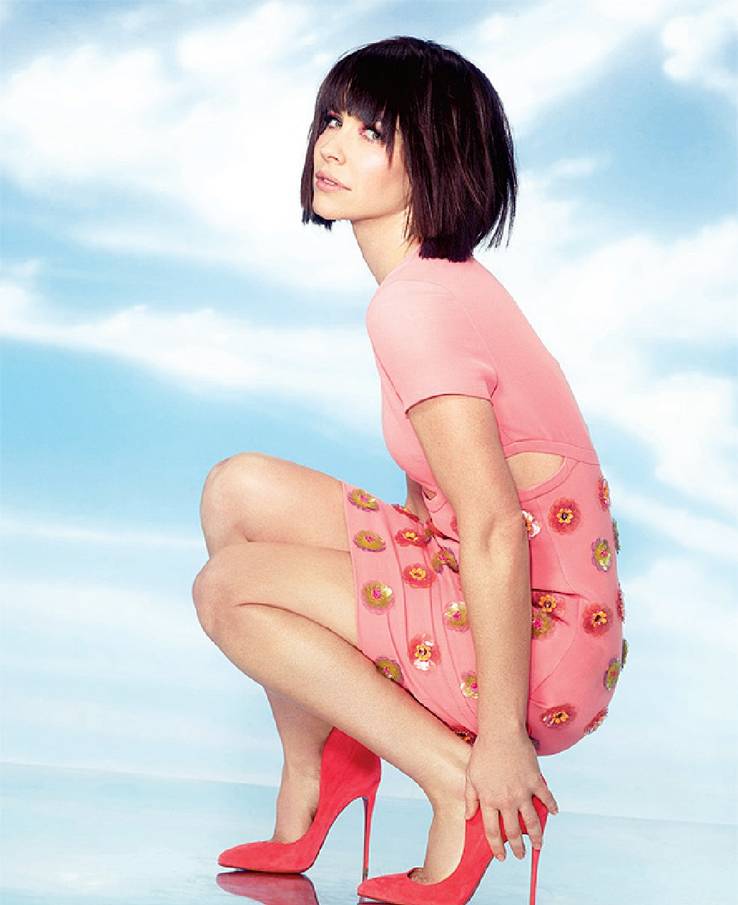 Yes Evangeline is semi-retired, but much like a former retired president who is called upon at speaking engagement after speaking engagement, Lilly similarly keeps getting cast without even trying. "What I wanted originally was six kids,' she once said in 2015. "I frickin' love being pregnant. I'm one of the lucky women who just had a blissful pregnancy, but I wanted to adopt four" Her dreams of adoption never reached fruition as " [her] partner and I have really been through the ringer in the adoption world and it's hard, so we'll see what happens. Life is magically beautiful, and it brings you what is perfect." In the end it is her partner that is the stay at home dad. In 2019 she is set to be in the fourth installment of the Avengers series, but don't get too excited just yet as Lilly has stated that;"I will appear in Avengers 4, Not very much, so don't get your hopes up. Not going to be a ton. But I'm in there! And I'm proud to be in there, and I'm stoked to be in there." There are no acting plans slated for the future but based on past precedent someone will be calling her up for a role and she will un-retire once again.
References: Hollywood Reporter, IMDB, Film Monthly, Games Radar, The One Ring, The Daily Mail, Look to The Stars, ComicBook.com, USA Today, Deadline, Entertainment Weekly
Source: Read Full Article