Margot Robbie once said, "I've got big, big dreams for the future." It's that kind of ambition and passion that explains why so many people love Margot Robbie.
Robbie came on the scene for many people in 2013 when she appeared opposite Leonardo DiCaprio in The Wolf of Wallstreet. And while rumours that we'll talk about below circulated that the two were more than just co-stars, it was actually another film set where Robbie found love. Also in 2013, she met the assistant director, Tom Ackerley, on the much smaller film, Suite Française. 
They lived together as roommates with several other friends before realizing they had feelings for one another. Perhaps they spent some time binge-watching Friends or How I Met Your Mother and it helped seal the deal? Though getting to see Margot Robbie in her Harley Quinn outfit up close is also a pretty nice perk that comes with being Tom Ackerley.
While Robbie's phone would surely be blowing up if she ever found herself back on the market, people shouldn't be holding their breath for that to happen anytime soon. Which after recent break-up's like Chris Pratt and Anna Faris, or Justin Theroux and Jennifer Aniston, may be exactly what you need to read about.
With several films coming out in the near future, including 2 that Tom is also involved with, there are plenty of reasons why you should expect to continue seeing Margot Robbie's face everywhere for the foreseeable future. Something we're sure you won't mind. And when you see Robbie at the numerous upcoming red carpet events, these are the 20 reasons as to why you can expect Tom to be standing by her side.
(Sources: Wikipedia, brainyquote, iMDB, dailymail)
20

They Never Fight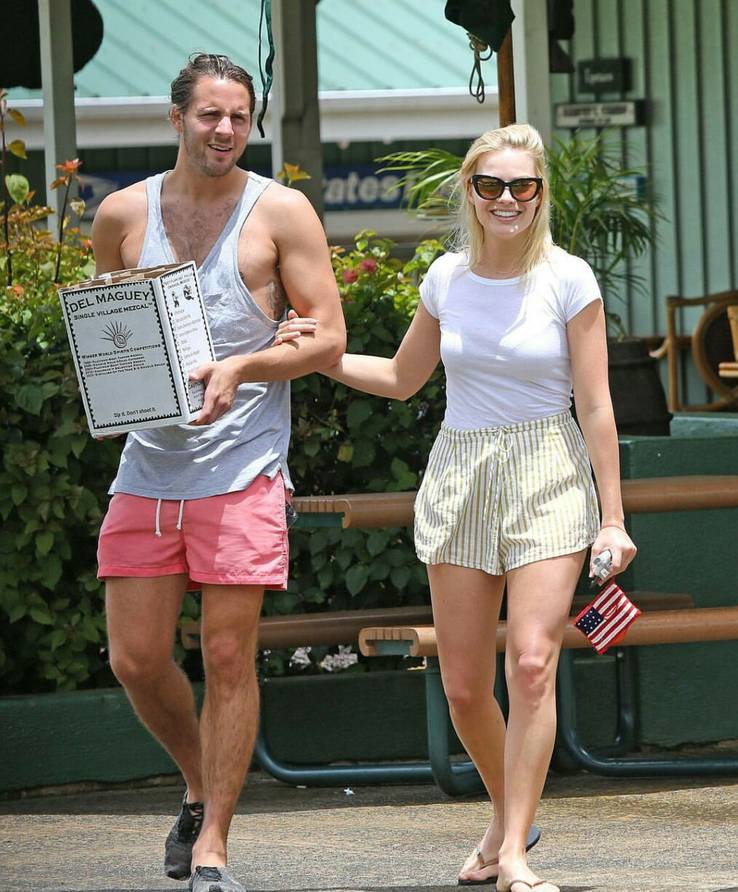 No matter how healthy of a relationship you may have, disagreements are something that is seemingly inevitable. Especially if you are living with your partner. But when Margot Robbie was discussing the dynamics of her relationship with Tom, she had nothing but praise for him in that department.
"We don't really fight. I know that sounds weird but we are not people who like conflict. We don't need to yell at each other to know that we love each other. So, it's pretty chilled in our house. We get along really well."
We are sure the fact that they never fight also means that neither of them spends much time wishing they weren't in that relationship. Something that should bode well for their future. (Source: Whimn)
19

They're On The Same Page With Kids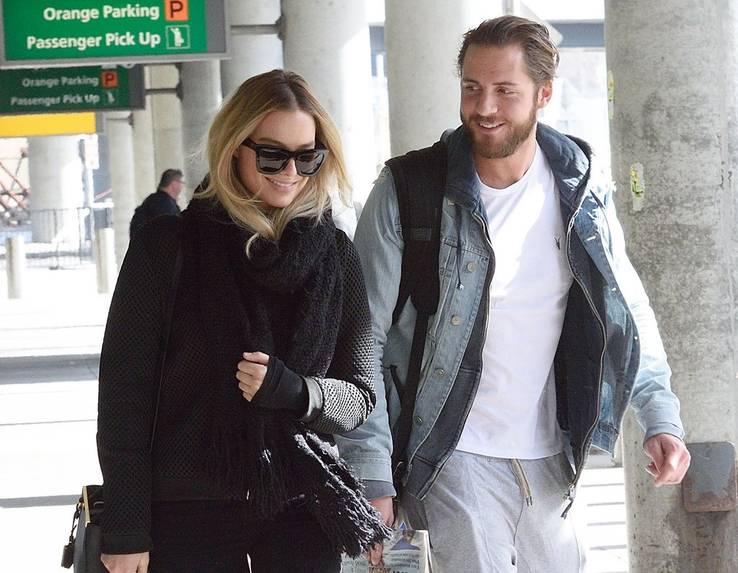 It seems like every month in Hollywood there is another celebrity that is taking a trip to the maternity ward. In the case of Margot Robbie and Tom Ackerley, they are currently still living it up as a twosome. When Margot Robbie was once asked what she thinks her future holds for her in regards to starting a family is, she replied,
"I want tons of children. Well, maybe not too many. I grew up in a family of four [kids], so that sounds like a good number. I know that once I have kids, they'll be my priority, so I want to do the family thing later."
Which means that kids may still be a little ways off. Either way, we're sure that being able to agree on what their future family looked like was a big reason why the two were so confident getting married. (Source: Dailymail)
18

They're Best Friends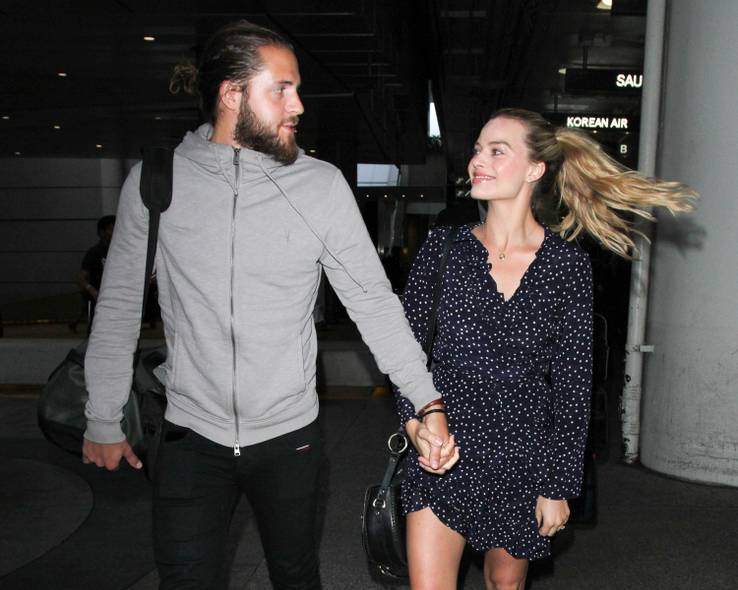 There are many people that have a great relationship with the person they marry, but that person isn't their best friend. It may not even be the person that they want to spend the most time with. Though those are also the relationships that don't tend to last. Which means that if you are also feeling that way, it may be a good time to start looking for that exit ramp. But in the case of Margot Robbie and Tom Ackerley, you don't have to worry. When talking about how their relationship evolved from their friendship, Robbie explained,
"We were best friends and roommates before and now we're [still] best friends and roommates."
We are sure this is a relationship that will continue to grow deeper as they embark on more adventures together. (Source: TeenVogue)
17

He Converted Her From Single Life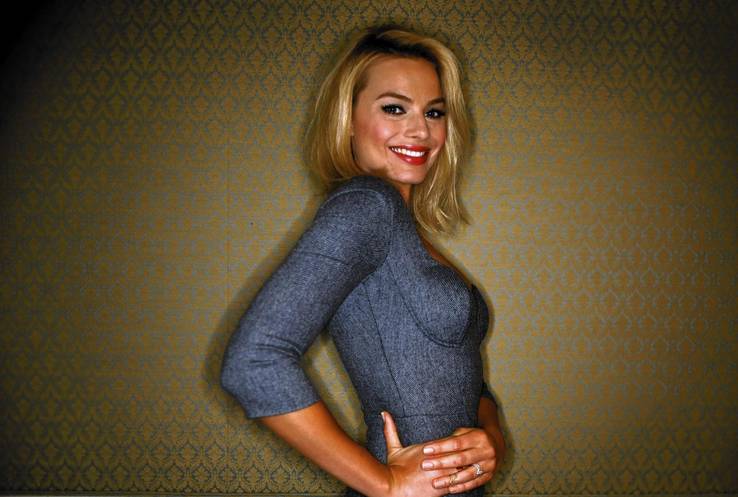 Margot Robbie knows what it feels like to be enjoying the single life. Once saying in an interview,
"I was the ultimate single gal. The idea of relationships made me want to vomit."
But as she went on to explain, it was Tom Ackerley that made her realize she was done trying to chase down boys at the bar,
"And then this crept up on me. We were friends for so long. I was always in love with him, but I thought, 'Oh, he would never love me back. Don't make it weird, Margot. Don't be stupid and tell him that you like him.' And then it happened, and I was like, 'Of course we're together. This makes so much sense, the way nothing has ever made sense before." (Source: Vogue)
16

They Have The Same Passions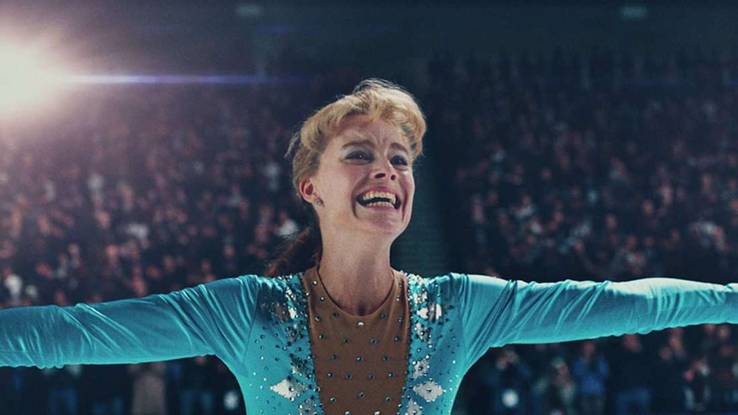 Dating an actress is not an easy job. Especially not an actress who is as passionate and as dedicated as Margot Robbie is. The two teamed up together for I, Tonya which Tom had a role in producing. And while Robbie's dream in Hollywood may differ slightly from Tom, they've both shown they'll do what it takes to make it works. This included turning their honeymoon down in favor of making I, Tonya.
"We did this film instead of our honeymoon. There were times we were sitting in a car parked in Atlanta freezing cold being like, 'We should be on a beach right now. We should be on a honeymoon. What are we doing?!' Following our dream," said Robbie in an interview. (Source: ExtraTV)
15

They Have Two Upcoming Films Together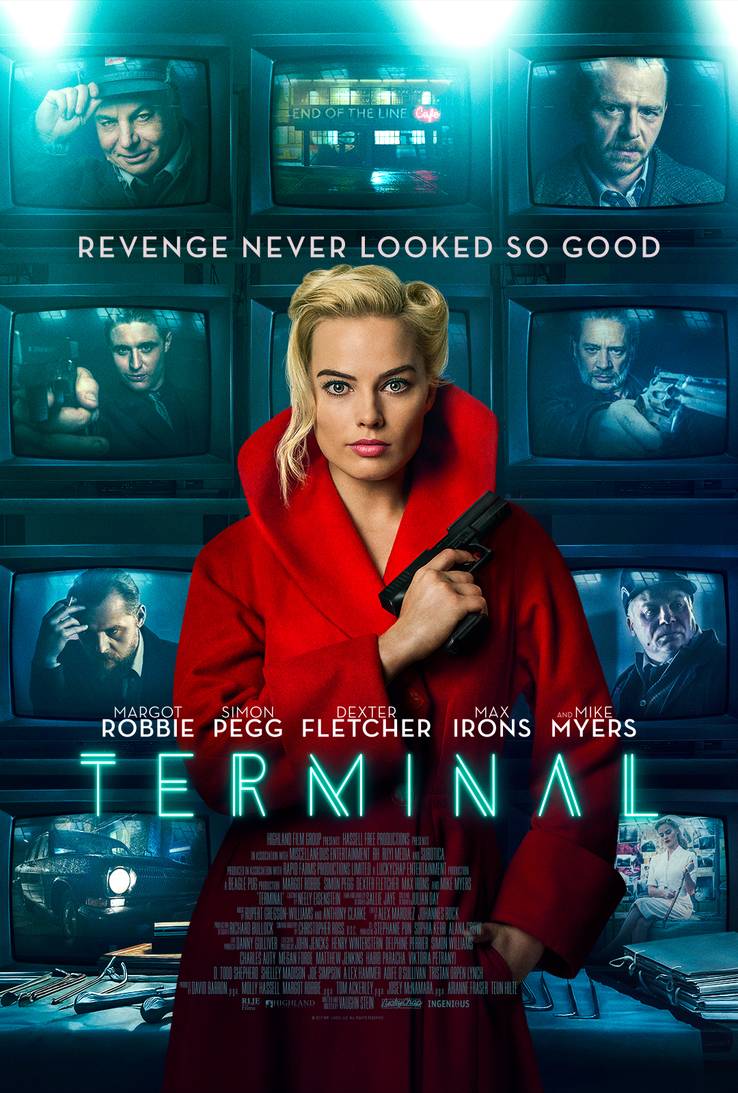 Margot Robbie has a busy slate ahead of her with several projects that we're sure you're going to be excited to see. This includes several potential trips back to the character, Harley Quinn that has helped skyrocket her popularity. But two of the ones that she may be the most excited for is Terminal and Dreamland.
Both of which will see Tom step into the role of a Producer, something that he has done with Robbie in the past. With many long nights ahead of them talking about the projects, we're sure their relationship should be feeling as confident as the studios are that the films will hit. Let's just hope that if the films end up being a disappointment that the relationship won't also see itself taking a hit. (Source: iMDB)
14

She Doesn't Take Herself Too Seriously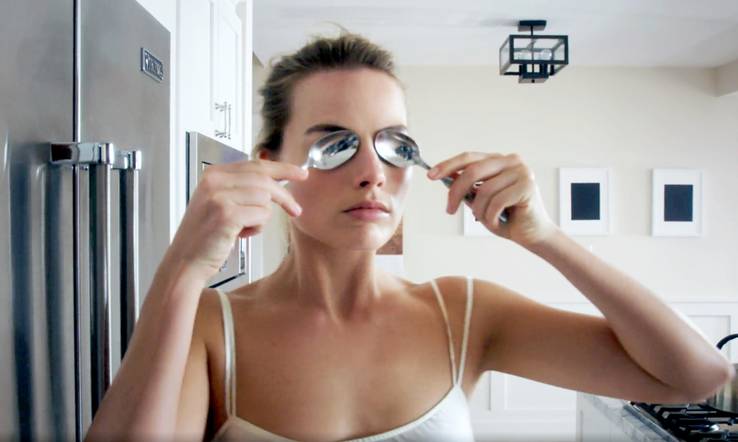 The pressures of Hollywood are enough to make any relationship start to feel pressured. But one thing that definitely works in the favor of Margot Robbie and Tom Ackerley is the fact that Margot knows how to not take herself too seriously.
A quality that we're sure is greatly enjoyed by Tom. This is perhaps best personified by the time Margot Robbie went surfing, only to take a tumble into the water.
A super understandable thing to happen, but when the paparazzi got involved, you were left with an embarrassing (albeit hilarious) photo.
One that Robbie was happy to share online with her millions of Instagram fans along with the caption, "Photo cred to the creepy pap hiding in the bushes. Thanks for always catching me at my best angles."
Featured Today
20 Celebs We Want To Become Superheroes In The Next Phase Of The MCU

Jesse Williams Ex-Wife Wants More Child Support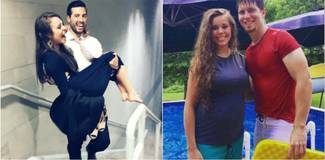 15 Photos Of Jinger Duggar Being The Ultimate Rebel Duggar

13

They Don't Go More Than 3 Weeks Apart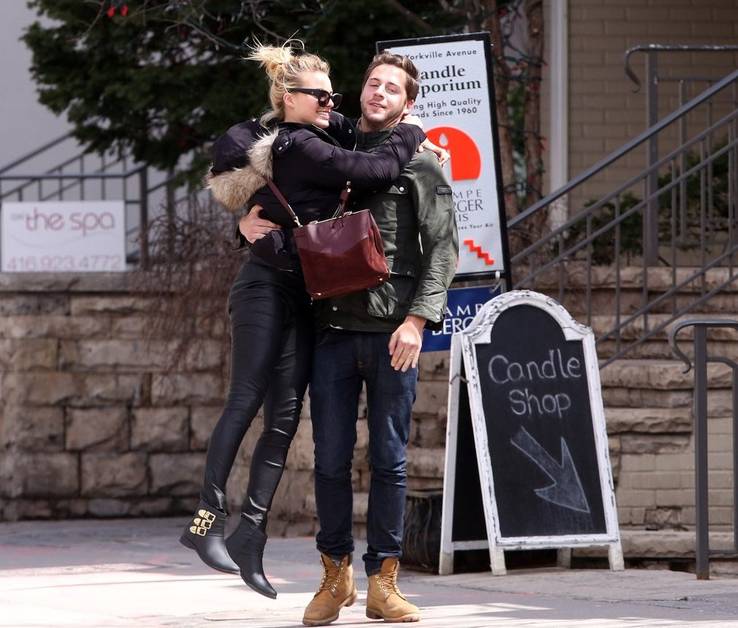 The life of an actress is going to mean that Margot Robbie has many moments where she is going to have to be away from Tom for significant stretches of time while she films. But if the PDA put on display in the above photo is any indication, the two clearly miss each other when they are away! The love was shown after Robbie was away while filming Suicide Squad.
We're sure if she was sending him photos of her from in character that it may have made him miss her even more! Either way, the two's willingness to show love for one another in public is a great sign that they are in a strong place. And considering Robbie will be playing Harley Quinn again, long distance may be in their future again. Robbie has also come out in the past and said she makes sure they don't go longer than 3 days apart,
"Being in a long-distance relationship can be really hard when you don't see the light at the end of the tunnel. It can mess with your head, so the three-week rule is key."
(Source: JustJared, dailymail)
12

They Both Love The Rangers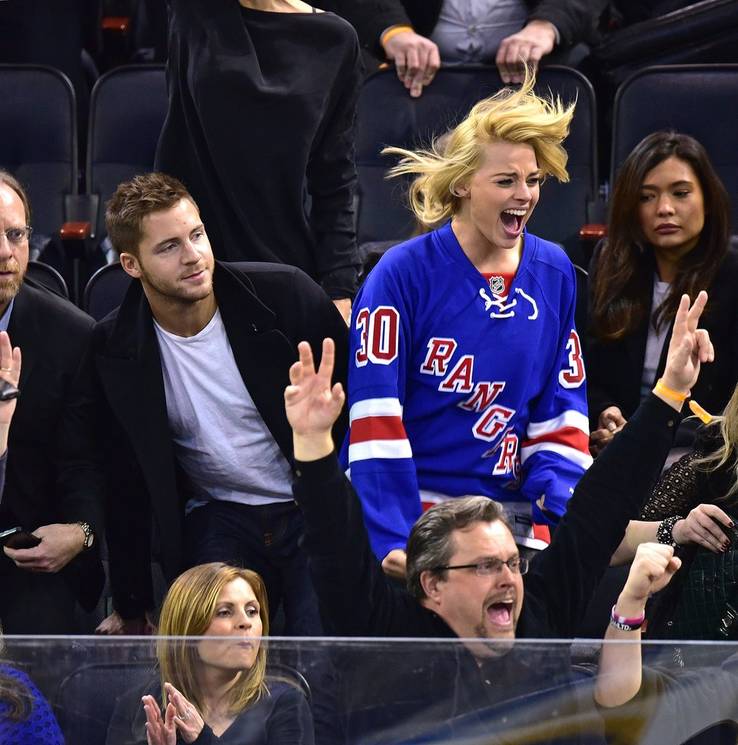 One of the best ways to bond with people in the entire world is to have a love of sports. Whether the person is a fan of your team or someone else, as long as they know the sport, you'll be able to strike up a conversation. For Margot Robbie, one of the best ways that she gets to bond with Tom Ackerley is over their love of sports.
The two have been spotted at New York Rangers games throughout the course of their relationship. Which means that if a breakup ever did happen, having to watch hockey may quickly become a very painful thing for the both of them.
Heck, after I, Tonya, they'd probably just have to stay away from ice altogether. Though perhaps Tom may start to find himself nervous if the famed Rangers goaltender, Henrik Lundqvist, was the one trying to get Margot's attention.
11

They Have An Adorable Puppy Together

Happy National Puppy Day Boo! Photo cred @thatdudechung

A post shared by Tom Ackerley (@alpha_meows) on

Now, to be fair, this may be more of a reason why you'd want them to stay together and less of a guarantee that they will. But if you were the proud (half) owner of this adorable little guy, wouldn't you do all you can to try and make that relationship work?

Ackerley and Robbie adopted this rescue puppy back in February 2017 and affectionately gave it the name, Boo Radley. Ackerley uploaded this photo collage of Boo back on National Puppy Day.

While we're sure Robbie would say the thing she loves the most in the world is Tom, that definitely doesn't discredit how much we're sure she loves her puppy. And what better way to bond with your partner than to take your puppy out for an adorable walk? Even if for Margot and Tom that means the paparazzi will also probably join along. (Source: dailymail)
10

They Work Well Together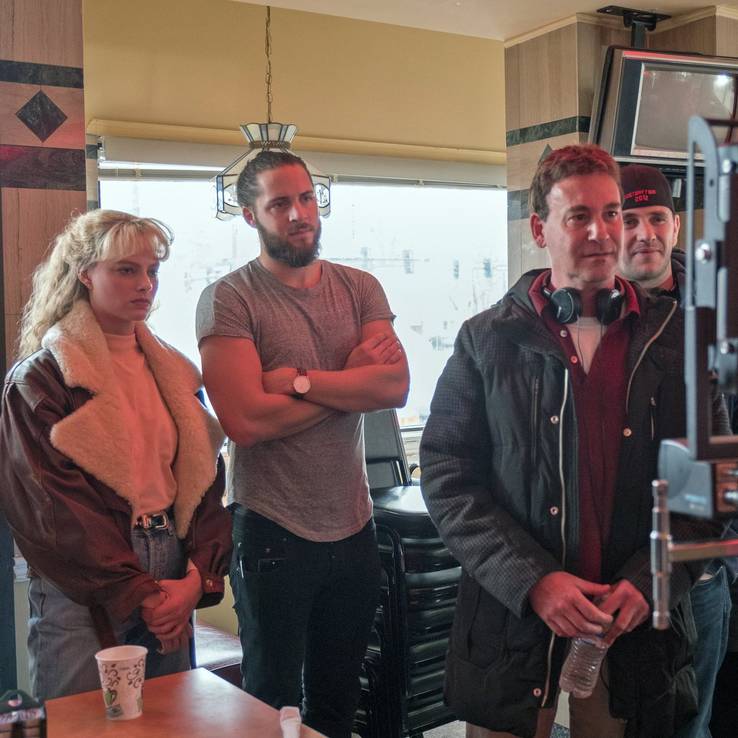 Margot Robbie and Tom Ackerley may not have the exact same profession, but they still both had a huge role in the success of I, Tonya. Thankfully for the both of them, the opportunity to work together was something that went over incredibly well.
When talking about the experience with InStyle magazine, Robbie said,
"It's good, it means we actually get to spend time together. The hard thing about this industry is that you're often in different places working so to actually be working on the same job means that we actually got to hang out for months."
We're sure if there were some fights on the set that it could have translated to their home life and would have made them very nervous about working together again in the future. (Source: InStyleMag)
9

He Doesn't Make Her Feel Famous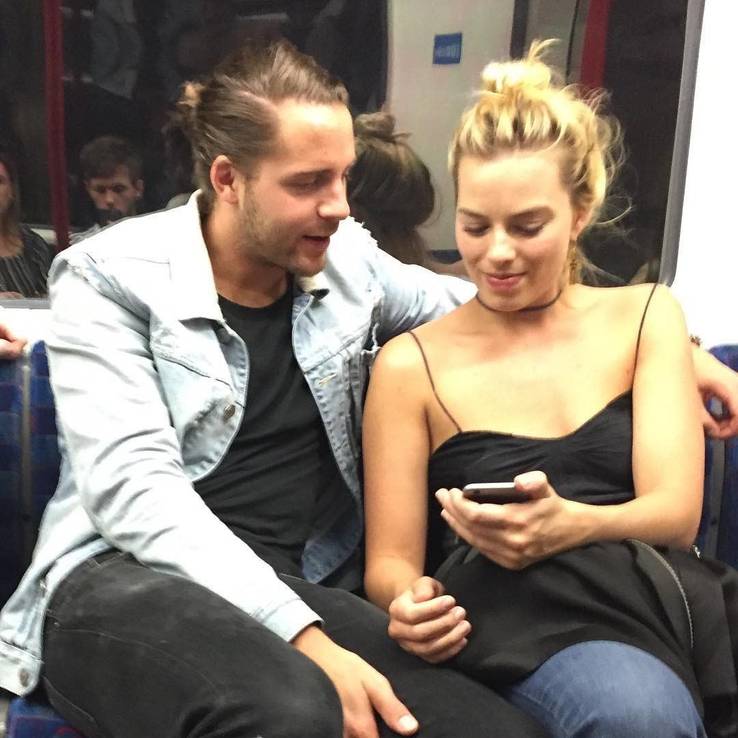 There is a good reason why so many actors in Hollywood end up having an inflated sense of self. But for Margot Robbie, she doesn't feel like a big shot around Tom Ackerley, she just feels like the Margot Robbie that fell in love with him before her career really took off.
When asked about her transition to fame and if she often thinks about it, Robbie replied
"I honestly don't. It's not until I do interviews… where someone points it out or puts it so explicitly, that I'm like, 'Yeah, wow, it's crazy and bizarre. Initially, when people ask me that, I say, 'No, life hasn't really changed that much.' And they'll ask, 'But are there paparazzi?' And I'm like, 'Yeah, that's crazy.' And they're like, 'You've been to the Oscars?' And I say, 'That's crazy, too.' So yeah, life's actually changed a lot, but I [haven't noticed] because the changes have been implemented gradually." (Source: News)
8

He's Affectionate With Her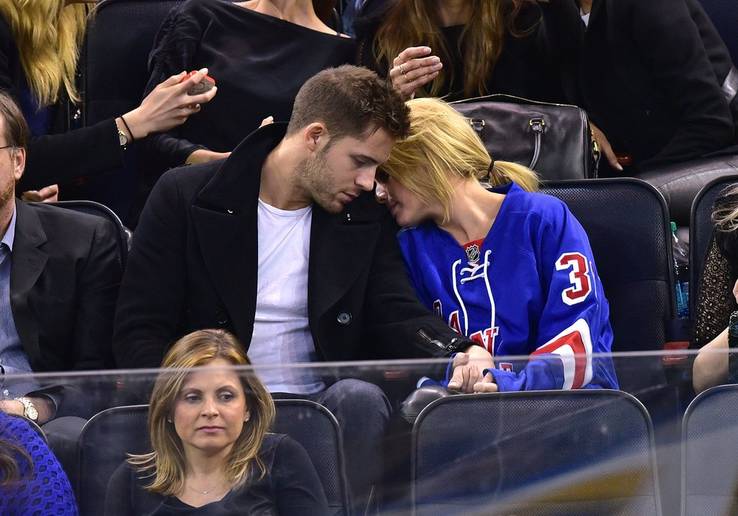 Tom Ackerley doesn't have nearly the same type of social media presence that his wife, Margot Robbie, does. But that doesn't stop him from occasionally using Instagram to let the world know how much he loves his wife.
This includes back on January 5th, 2017 when he shared a tender black and white photo of the two giving each other a loving embrace which he captioned "She's All That". The photo didn't exactly break the internet, being liked under 10,000 times, but you can imagine that exact same pose from Kim and Kanye would have had a very different result.
At the very least though, it's a wonderful photo that shows a softer side of the couple.
7

They're Going To Stay Healthy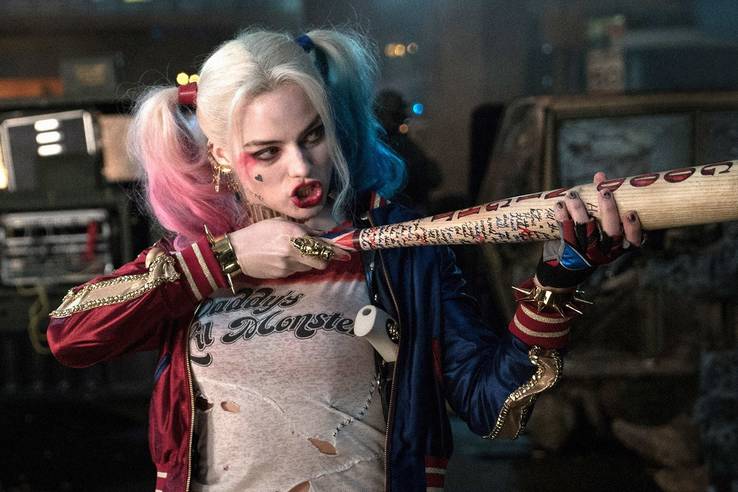 There is a great deal of pressure for celebrities to make sure they maintain their good looks. But in the case of Margot Robbie, you shouldn't expect her good looks to fade anytime soon. Robbie has several stints of Harley Quinn ahead of her, of which she'll surely spend long hours in the gym to make sure her body gets back into fighting form.
Ackerley may also not be turning everyone's heads when he walks down the street, but we're sure the effort that Robbie puts into her body and nutrition while surely translate to his life as well. If they can keep each other healthy, they can ensure a long future together. (Sources: People, iMDB)
6

Her Family Loves Him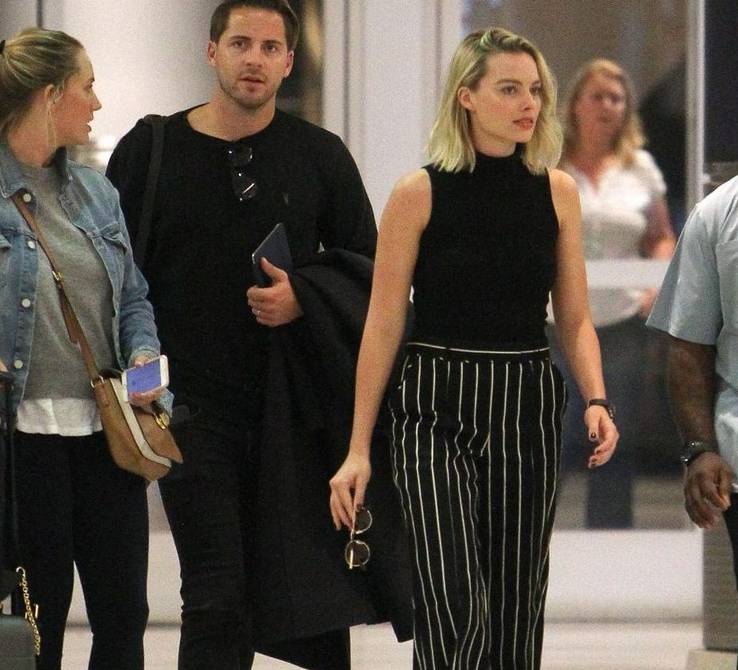 Margot Robbie knows that one of the most important things in life is family. Thankfully for as far as the world is concerned, Tom gets along incredibly well with her family. This includes her grandma, who upon meeting for the first time, led to a hilarious exchange that Robbie explained in an interview with News.com.
"She said, 'Isn't he handsome?' and I said, 'He's right here, you can stop speaking about him as if he's not right here.' She was very cute. And then she says, 'And he's so tall.' I was like, 'Again, stating the obvious, and he's still right here. Moving on!' It was very funny."
We are sure that helped break the ice on what was surely a nerve-wracking meeting! (Source: News)
5

She Finds Him Attractive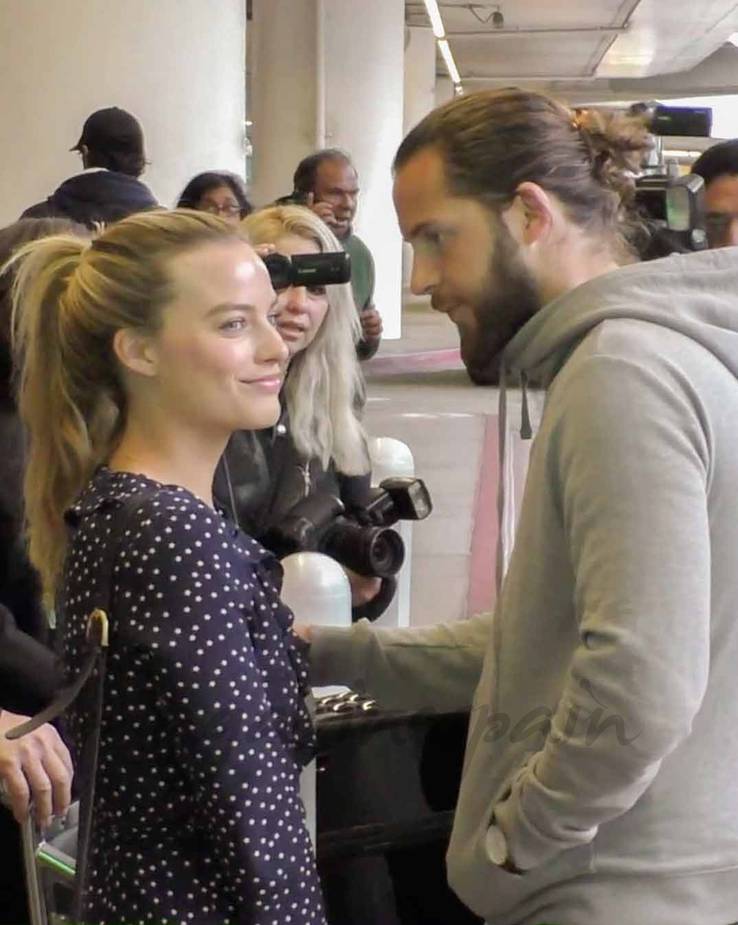 When Margot Robbie did an interview with Vogue, she made sure to show some praise Tom Ackerley's way when it comes to his appearance; describing him as,
"The best-looking guy in London."
While we are sure there are many women out there who would disagree with her, all that matters is what revs her engine. Because if not, that "car" (aka relationship) definitely wouldn't be getting very far down the tracks. And in that case, it definitely seems like Tom has the right fuel for the job. And while more people may fawn over Margot than fawn over Tom, we're sure he's one of the many who thinks she is the most gorgeous actresses in Hollywood and will only continue to get more beautiful as she gets older. (Source: EOnline)
4

He Can Trust Her Around Co-Workers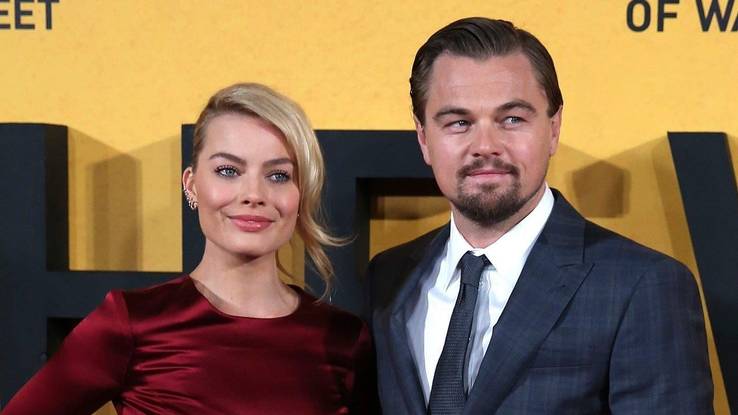 One of the biggest pitfalls for a relationship in Hollywood is when an actor falls for another actor. But in the case of Tom Ackerley, he may have some extra confidence in the fact that Robbie has stood strong in the past. This includes against allegations that she had been with Leonardo DiCaprio who she had starred alongside in her breakout hit, The Wolf Of Wallstreet.
"We're friends, of course, but those rumors were inevitable – there's no truth to them. Everyone on the set became good friends, we'd all hang out on weekends," responded Robbie to the claims.
Being able to trust each other is huge in a relationship and Robbie has given Ackerley no reason to not trust her. (Source: Vogue)
3

He's Not An Actor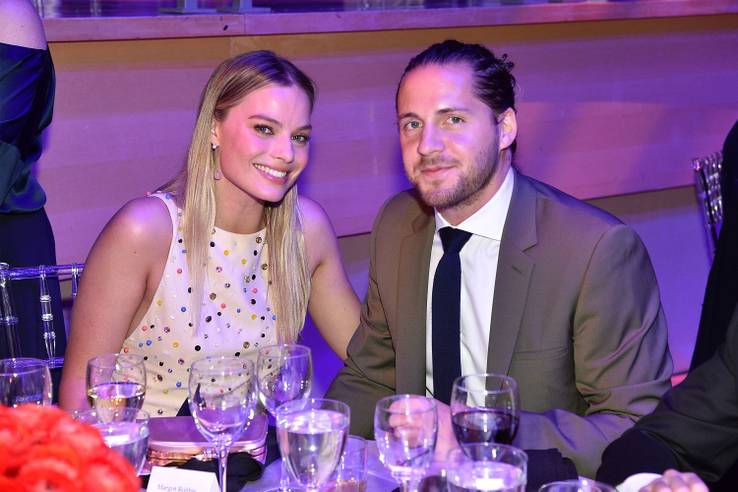 Margot Robbie knows firsthand just how hectic the life of an actress is. Along with the long days on set, Robbie has also traveled around the world promoting her various projects over the years. If you're looking for reasons to their future being secure, it may be due to the fact that Ackerley isn't an actor.
If he was, it would only double up the chances that the two would have off-setting schedules and make their, at times, long distance relationship perhaps too strained to overcome. Ackerley's experience in the film industry also means he should also still understand her gripes from a day of work which is crucial when she has a hard day and just needs to get some issues off of her chest so she can go again the next day.
2

They See Other Couples Falling Apart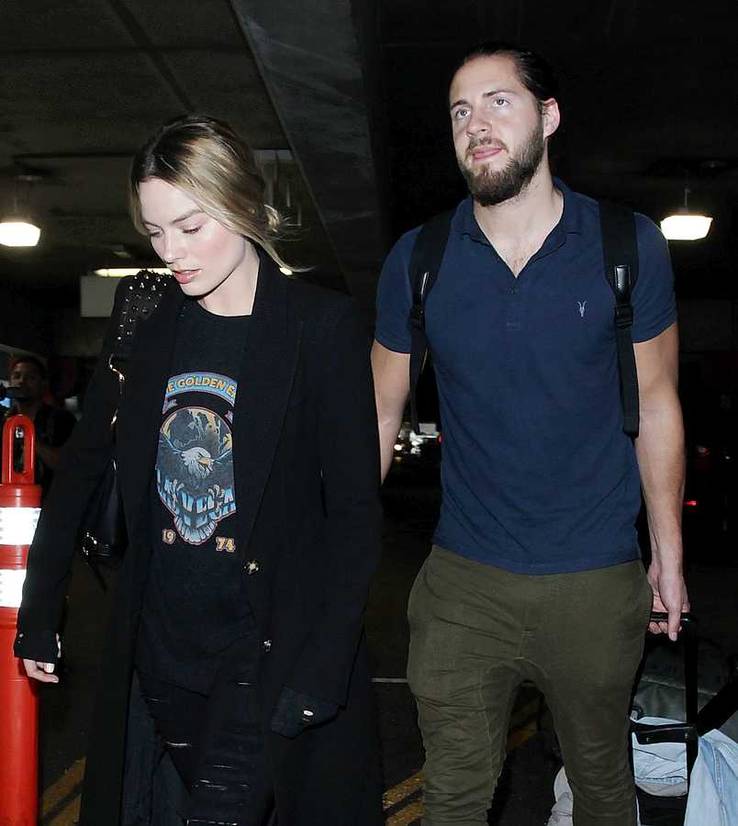 Margot Robbie knows that relationships are one of the most talked about topics when it comes to celebrities. Which means we are sure there are many days when she thanks her lucky stars that as far as she is concerned, there's little to no drama to report out of the Tom and Margot camp.
When they do see relationships fall apart, especially with fellow actors who they may have grown close to, it may just reaffirm to them about how lucky they really are.
After all, they may not have as much money as the Kardashians, but at least Tom has always remained faithful. Something that Khloe doesn't have the luxury of saying. If their relationship also does start to struggle, they can definitely afford to pay for some extremely good couples counseling. (Source: Dailymail)
1

They've Planned The Next Few Years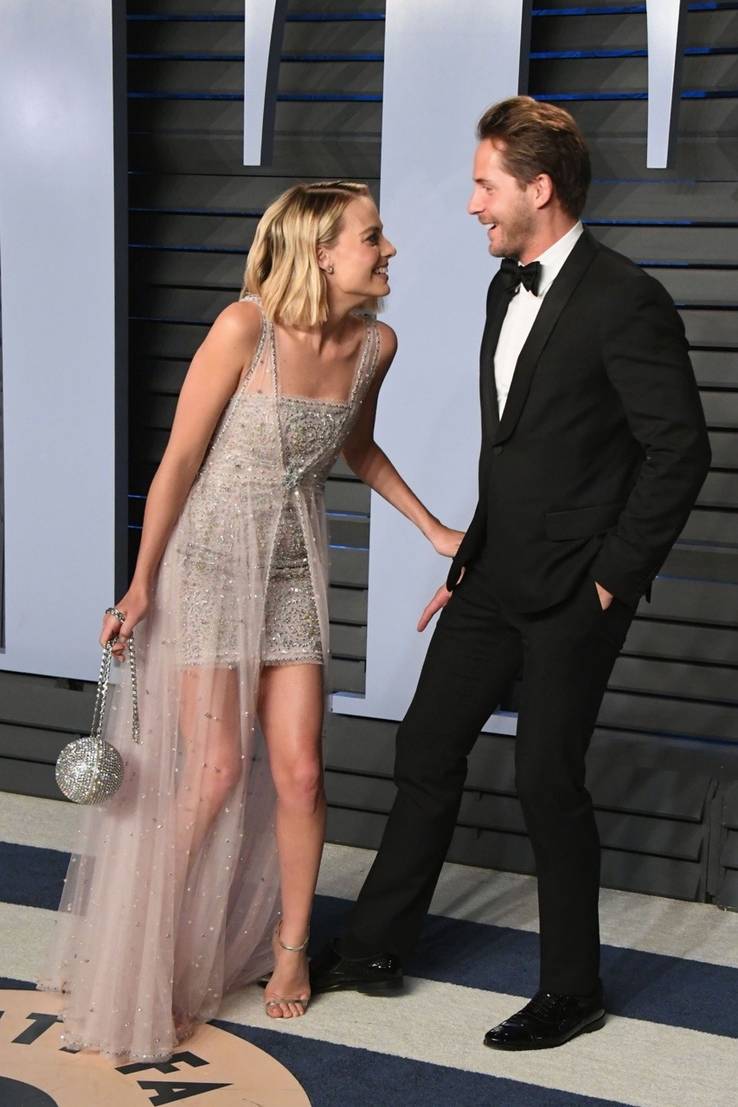 There are many reasons as to why a break-up that Margot Robbie and Tom Ackerley would be devastating. This includes the two films they're working on together. But the fact that Margot Robbie has signed on for so many projects in the foreseeable future, gives confidence to the fact that the two are excellent at communicating.
If not, we're sure her acceptance of things such as 4 potential upcoming Harley Quinn movies would be much harder for her to sign on for. It also speaks to the level of confidence that the two have in their relationship. Especially because they know long-distance can be difficult. Let's just hope they do their best to make sure their 3-week rule that we talked about in another entry never has to be violated. (Sources: iMDB, dailymail)
Source: Read Full Article