We can't help but be envious when it comes to the lives of our favorite celebrities. We mimic their style and sometimes we aspire to be like them, even when it comes to their parenting style.
If we are really honest, there are a lot of celebrity moms out there that don't have a clue about parenting. But then there are others that are total gems even when they have hectic working schedules. These are the ones that step up and try to be the best mothers for their children that they can be.
Hilary Duff has been pretty outspoken about motherhood and what it was like raising her son as a single mother. She has spoken out about mom-shaming and how we should all be helping one another. At the time, she decided to take time off from Hollywood to raise her child and despite the fact that she says she struggled, we think she did a pretty great job.
She is now with Matthew Koma and they are expecting a child together and we couldn't be more excited for her. Check out these 20 things pregnant Hilary Duff is doing the second time around.
Click the button below to start this article in quick view
20

She Is Acknowledging That the changes aren't Easy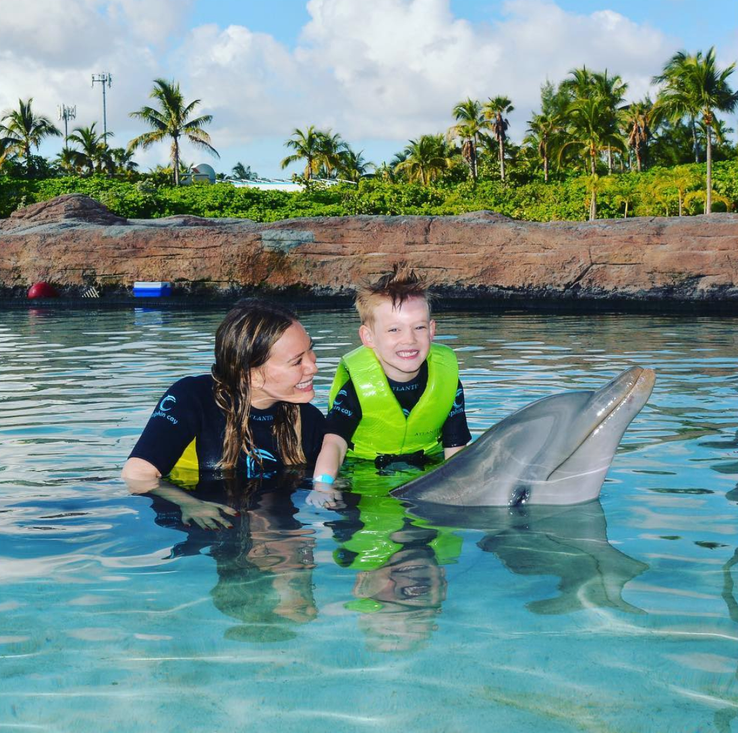 Women love the idea of bringing children into the world, but admittedly, it can be hard to see your body changing. We can't wear the cute little outfits that we used to and Hilary Duff is open and honest about how she feels about it. She showed off her belly on Instagram with the caption, "The belly is big the body is big. Man…pregnancy is hard.
Giving love to all mamas who make it look effortless.
This journey is hard as hell and also incredibly special."
19

She's Learned A Lot From the First Time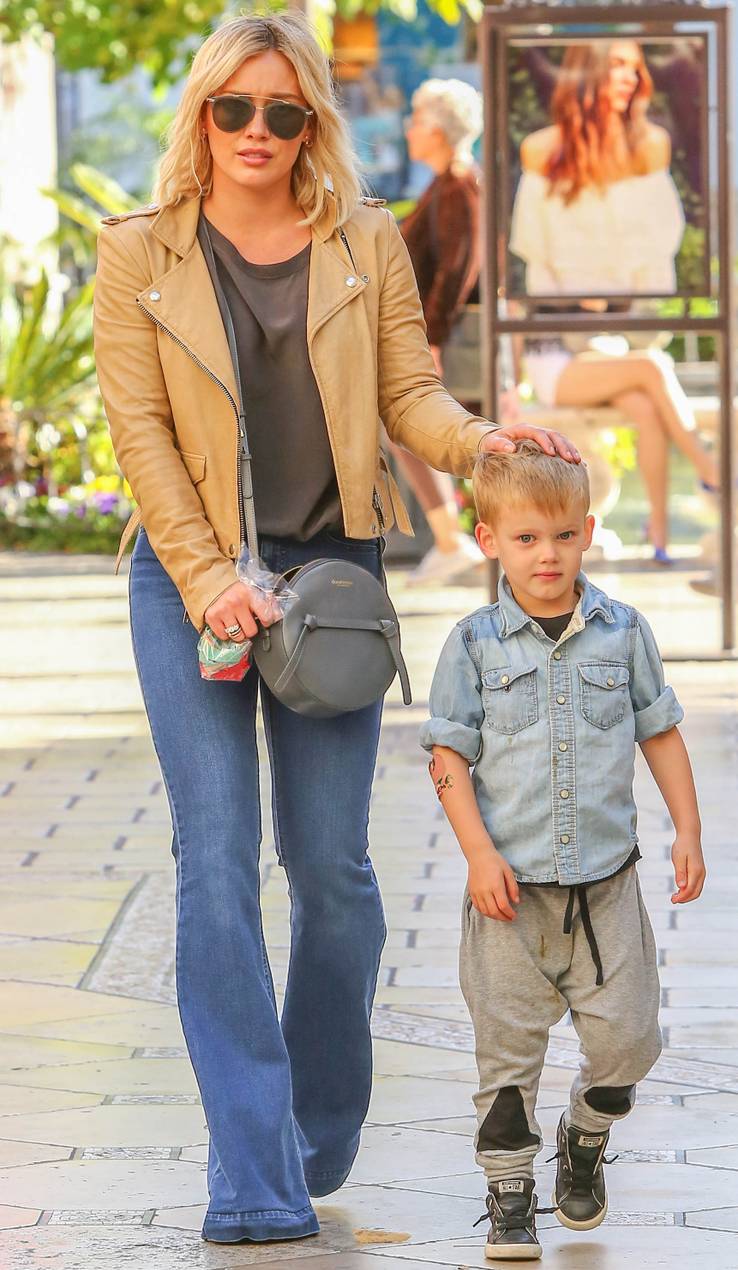 Any new mom knows that the first pregnancy can be the most difficult. After all, you are learning to take care of a human being. It can be a challenging time for any mother, especially if you are doing it alone. Now that she is on her second pregnancy, it might be easier for her. She's been there and done that and even though every pregnancy is different, she has learned the ropes and probably won't feel so overwhelmed this time. "Women are so badass, this was just a note to remind myself and remind others how's strong and beautiful you are! We got this!"
18

She Has A Fresh Perspective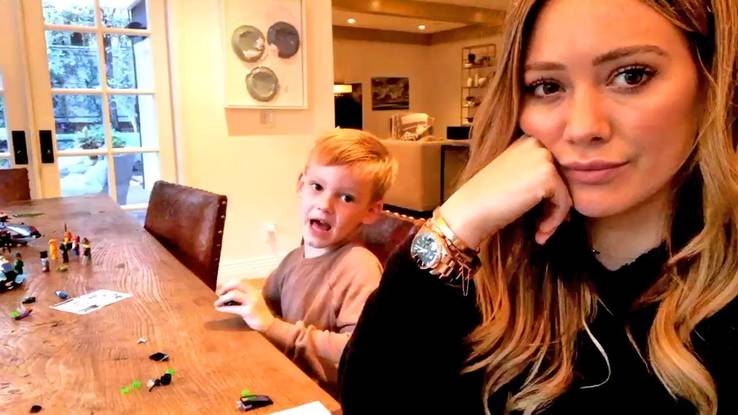 She struggled with her first pregnancy, but she never regretted it. That experience has given her a new perspective on life. She became a mother at 24 years old which is pretty young by Hollywood standards. She is thankful for the time that she has spent with her son Luca and wouldn't have it any other way.
"Being a mom now has taken so much pressure off the 'what ifs,'"
she told ET Canada. "Like, 'What if?' Okay, I'm still going to be Luca's mom and I still have an important role in life. And I think taking that break made me so human again."
17

She Has Learned to Love Herself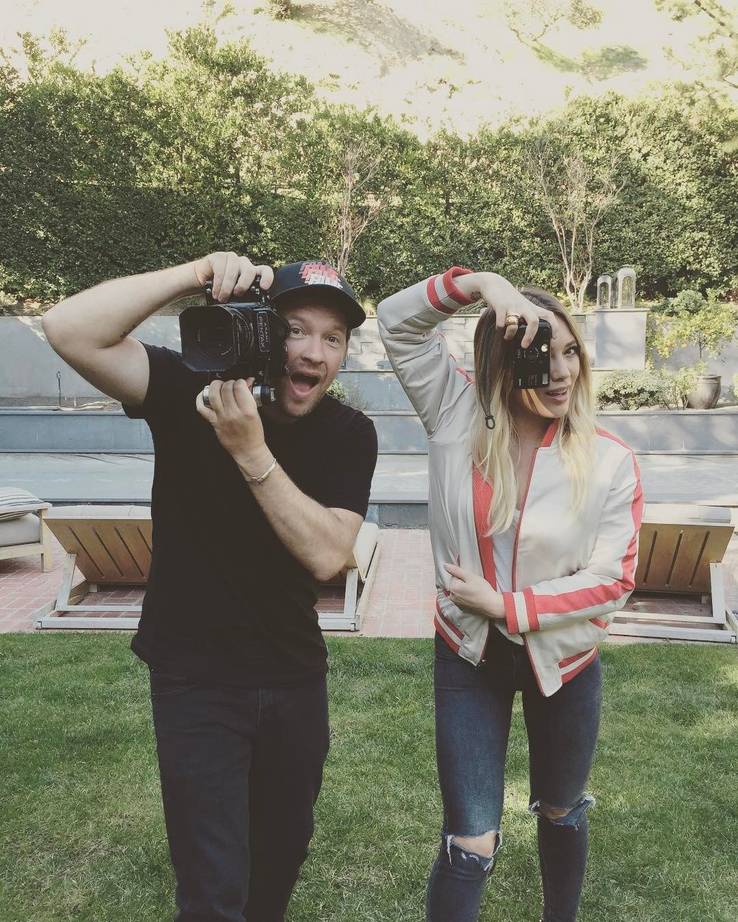 When you're a mother, especially a first-time mom, it's normal to want your whole life revolve solely around your child. It can be easy to forget to take care of yourself and that's a lesson that Duff had to learn herself. She told E! News,
"I started to feel less guilt about taking time for myself, or you know, maybe not putting Luca to bed one night and going out with my girlfriends and having a fun dinner,"
Duff shared. "That stuff rejuvenates you, and I matter too."
16

She May Not Get Married Again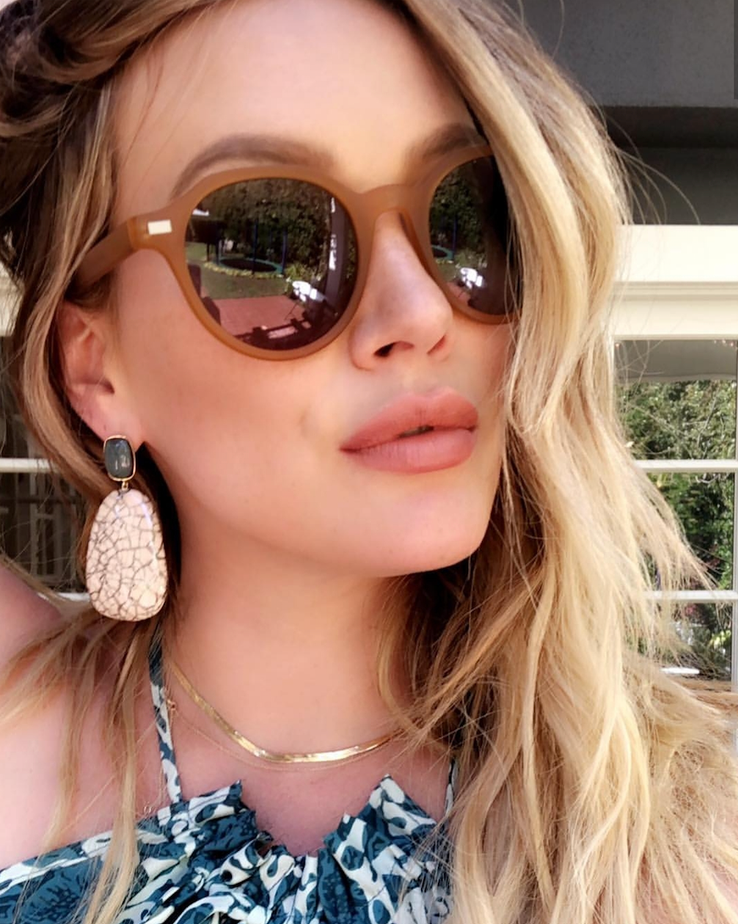 Part of the struggle she faced in her last pregnancy was the fact that she separated from her husband, Mike Comrie. The two co-parent their son Lucas, but it's certainly not the same as being together. She is with someone else now, but she has spoken in the past about how she didn't feel the need to marry again. She told E! Online,
"I don't feel the need to get married again. As much as I was ready and excited, you're like, 'Oh, next step: We get married.'
That's kind of the traditional person I'm talking about, what's inside of me, or however I was raised. But I don't feel the need. I got to have the experience and it was awesome. So, I guess if it mattered to someone else that much, I would consider it."
15

She Found Out she was having a girl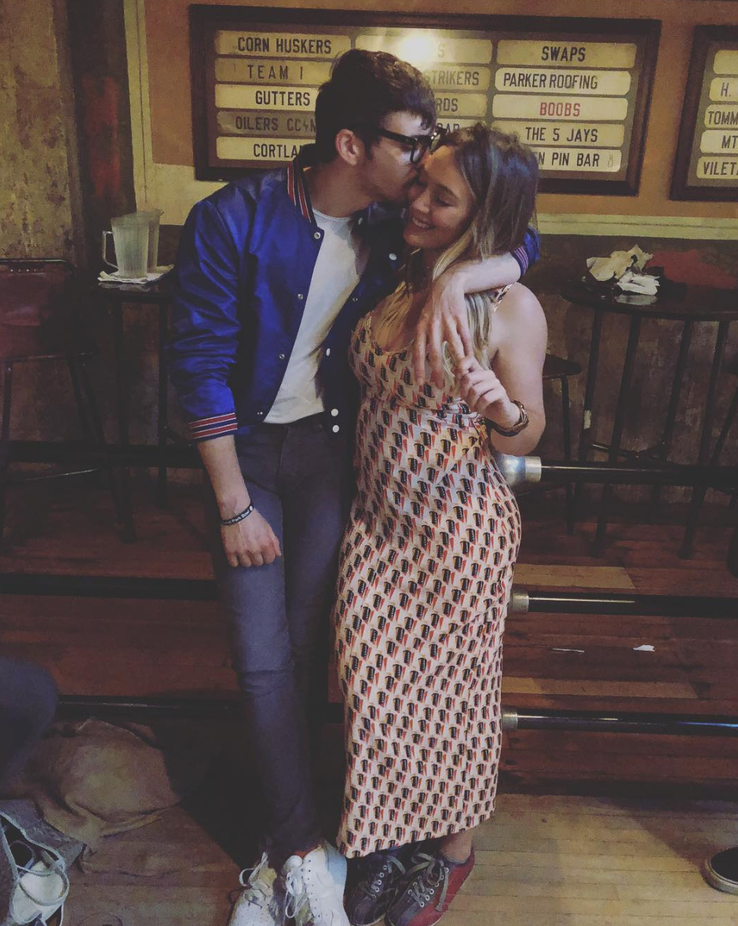 Sometimes people like to keep the gender of their child a secret or have it be a surprise at birth. But Hilary Duff couldn't keep it in. She announced on Instagram that she was expecting a little girl with her boyfriend, Matthew Koma. "Guess what guys! @matthewkoma and I made a little princess of our own and we couldn't be more excited!!!!!!" she wrote on Instagram. She looked adorable in a printed tank dress as she hung out with her new man.
14

She's Not Considering Homeschooling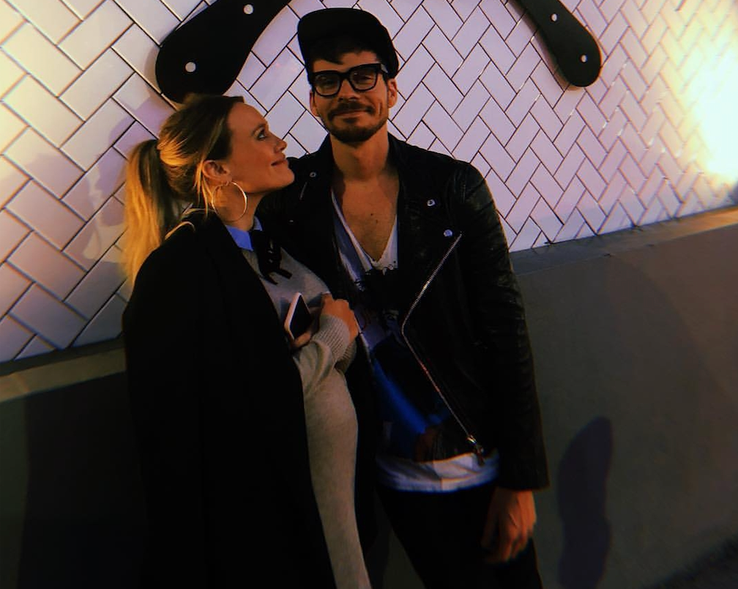 You might be surprised to hear that Hilary Duff was homeschooled as a child. It certainly has gotten a bad rap over the years mainly because of families like the Duggars. When we hear stories like that of children who are homeschooled, it makes us uneasy. But not all homeschooling experiences are like that. Hilary Duff was homeschooled from the age of eight.
"I was homeschooled since third grade, so it was kind of a new experience for me."
It looks like she wants a different experience for her children.
Featured Today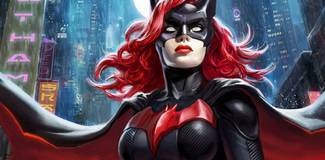 12 Things Fans Should Know About Batwoman (12 About Ruby Rose)

20 Things The Korean Hulk Spends His Money On (That Lindsay Lohan Can't Afford)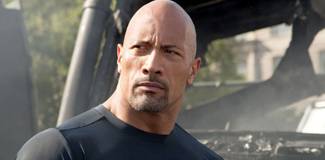 Dwayne Johnson's Workout Is Absolutely Intense

13

She Loves Talking About her Motherhood Experiences
She talks all the time about motherhood and she's not afraid to shut people down who start to mom-shame. She believes in helping other moms and being as supportive as possible. "It's such a wonderful experience and obviously life-changing and altering," she previously told HuffPost about having a child.
"You just don't even know until you have a child what that bond does, and how it changes you, and what you learn."
She's one of the most inspiring mothers out there and it's exciting that she is adding another baby to the family.
12

Motherhood Is Her First Priority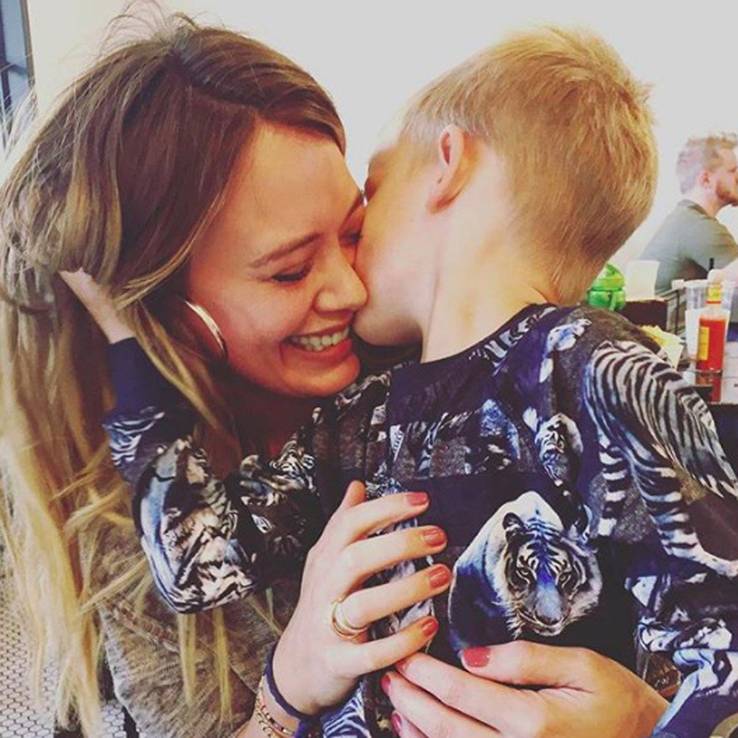 She is a believer in putting motherhood first, but she still feels the guilt if she's not always able to be there for her son. That's something that has always affected mothers, we fell that we aren't doing enough.
"I don't always balance it all, I do the best that I can, and some months are crazier than others,"
Duff recently told E! News in an exclusive interview. "I'm a mother first, so he's always my number-one priority. And then my decision-making process is like, 'Hey can I make this work? Is he going to get enough of what he needs from me?'"
11

She Doesn't Sugar-Coat Her Life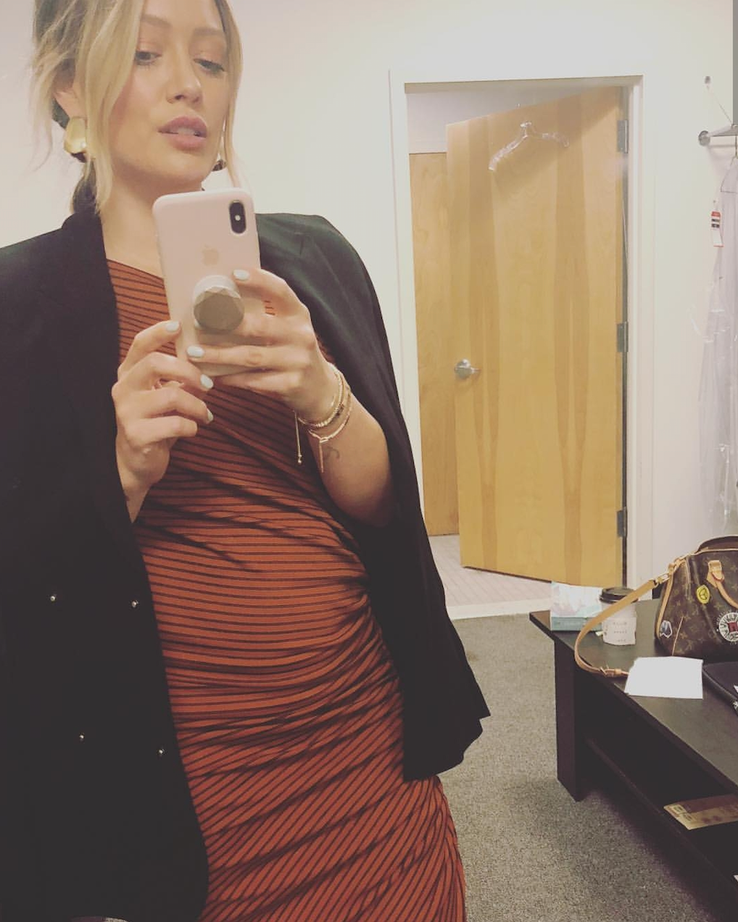 There are some celebrities out there that try to make their lives seem perfect, especially as mothers, but Hilary Duff isn't like that. She tells it like it is. "Some of my friends tell me, 'God, it must be so nice, you get a break from your kid because you share him.' I'm divorced, and it sucks," Duff told Redbook. "Well, it did suck for a while; now it's just normal. But it's true, I do get a break. I had [5-year-old son] Luca by myself for a few weeks, no help, when [ex-husband NHL player] Mike [Comrie] was on the road, and when he got home I was like, 'He's yours! Bye!'"
10

She Asks For Help When She Needs It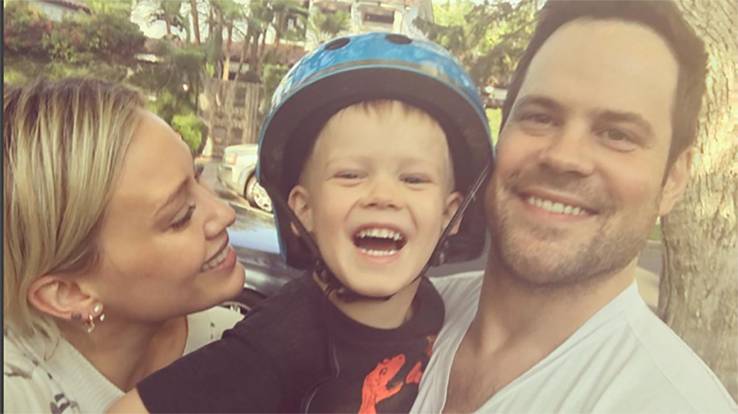 She wants to continue to work while being a mother and we fully support that. But she knows there are times when she's going to need some help to make it all work. "I think that I've been doing this for a while, so I do have a strong work ethic and I have a lot of people around me that help keep my schedule straight and plan and know where my priorities lie," Duff continued. "So it's a little bit of a collaborative effort too."
9

She Wants the criticism to Stop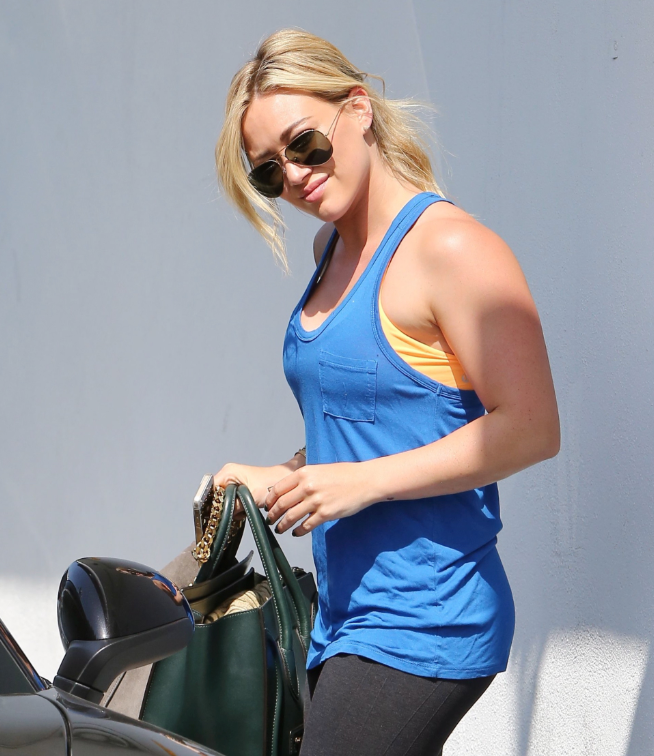 Let's be honest, motherhood is a hard gig and we all make mistakes as parents. Instead of hating on each other we should be helping each other out. There are plenty of self-righteous moms out there and maybe you have been victim to one online. Hilary Duff certainly has and she wants it to stop. She had to deal with shamers who told her it was inappropriate for her to kiss her son on the lips. "For anyone commenting that a kiss on the lips with my four-year-old is 'inappropriate' go ahead and click unfollow with your warped minds and judgment," she wrote on Instagram.
8

She's Not Worried Anymore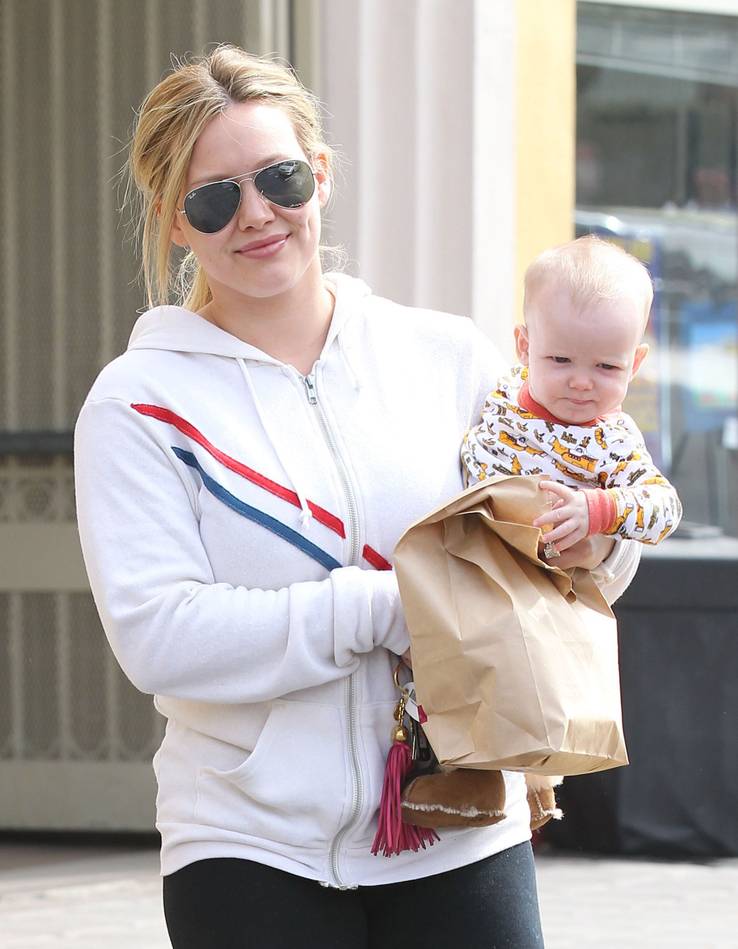 When she first held her son, she was a little worried about it. As a first-time mom, it can be tough to know if you are doing the right thing. Now that she's a veteran mom, she feels much better about holding a newborn. She was interviewed by Parents magazine and told them how she felt when she first had her son Lucas.
"I'd never really been around newborns or even that many young children, so I was scared!
I read a lot of books and did research, but until you're holding your baby, I think you're always a little worried because it's the unknown."
7

She Deals With the Stress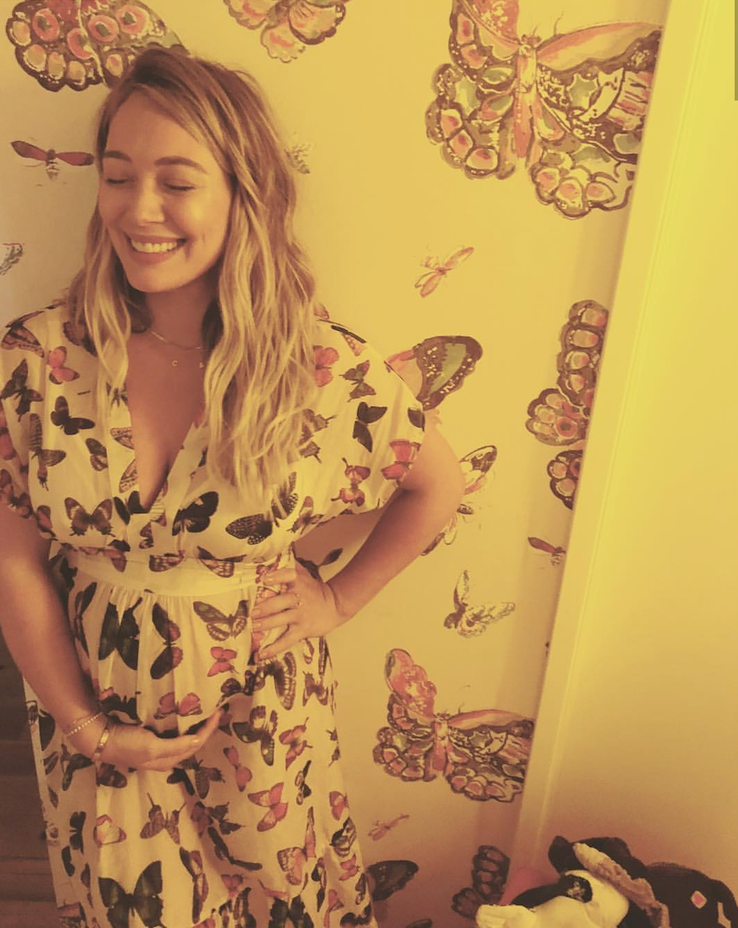 Everyone deals with stress especially if you happen to be a parent. Unfortunately for celebrities like Hilary Duff, all her mistakes are being documented and analyzed in the press. Sometimes, it seems that the press doesn't allow her to have a break. She's not a perfect mother and really, no one is, but she doesn't want people to think that she is.
"You think because you carried a baby inside you and you're so close to them, you think you should know all the answers,"
she told HuffPost. "You put a lot of pressure on yourself. So be proud of yourself and take time for yourself, [which] is not always easy to do when you're in the thick of it."
6

She's Not Going To Worry About Mommy Curves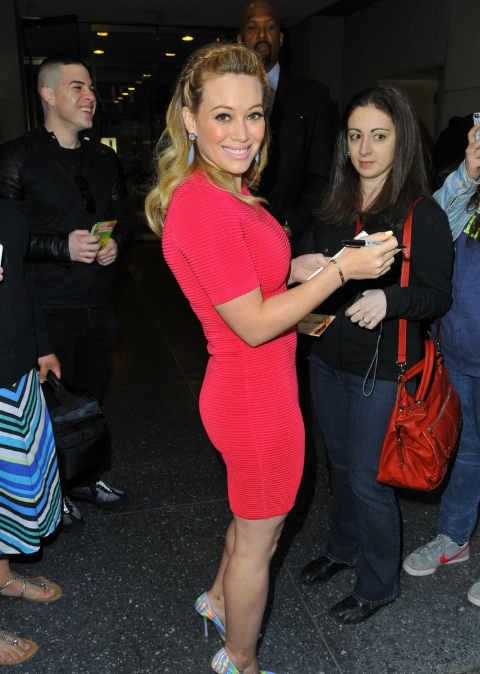 Celebrities get a lot of hate after they have a baby especially if they don't lose all the weight. Suddenly they will find their pictures splashed all over magazines that show off their cellulite and curvy figures. Duff is not going to let people get to her especially now that she's on baby number two. "I am posting this on behalf of young girls, women, and mothers of all ages," she wrote on her Instagram account alongside a photo of her in a bathing suit. "I'm enjoying a vacation with my son after a long season of shooting and being away from him for weeks at a time over those months. Since websites and magazines love to share 'celeb flaws' ― well I have them!"
5

She Appreciates When People Are Proud Of Her Parenting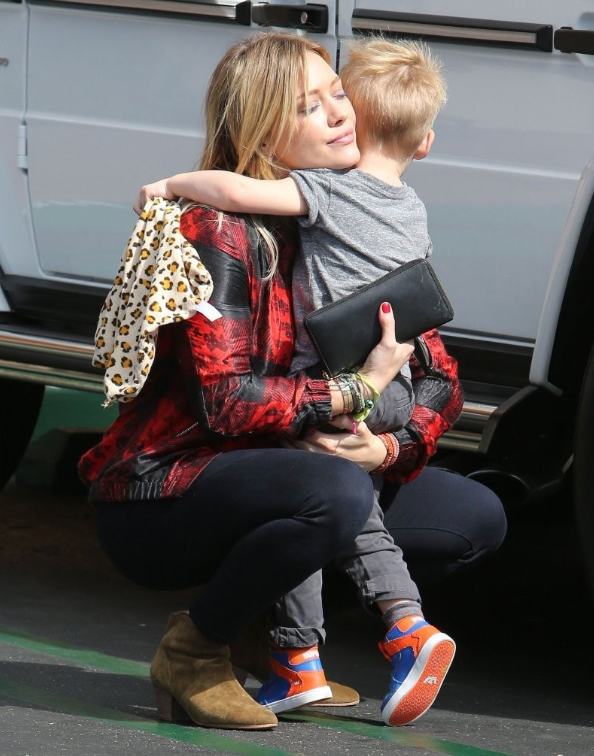 It means a lot when someone mentions what a good job you are doing as a parent. That's the case even with celebrity parents, it's just nice to feel like you are doing a good job. Hilary Duff is one celebrity mom that knows how it feels to be mom-shamed and she loves being appreciated. "'I'm so proud of you,' or, 'Look at the wonderful mother you are' can just make me cry, you know?
Because you need to hear it so bad because as a mom you're stressed and you give so much of yourself away.
Of course, you'd do anything for your children, but hearing that reassurance can just mean the world."
4

She's Not Doing It Alone This Time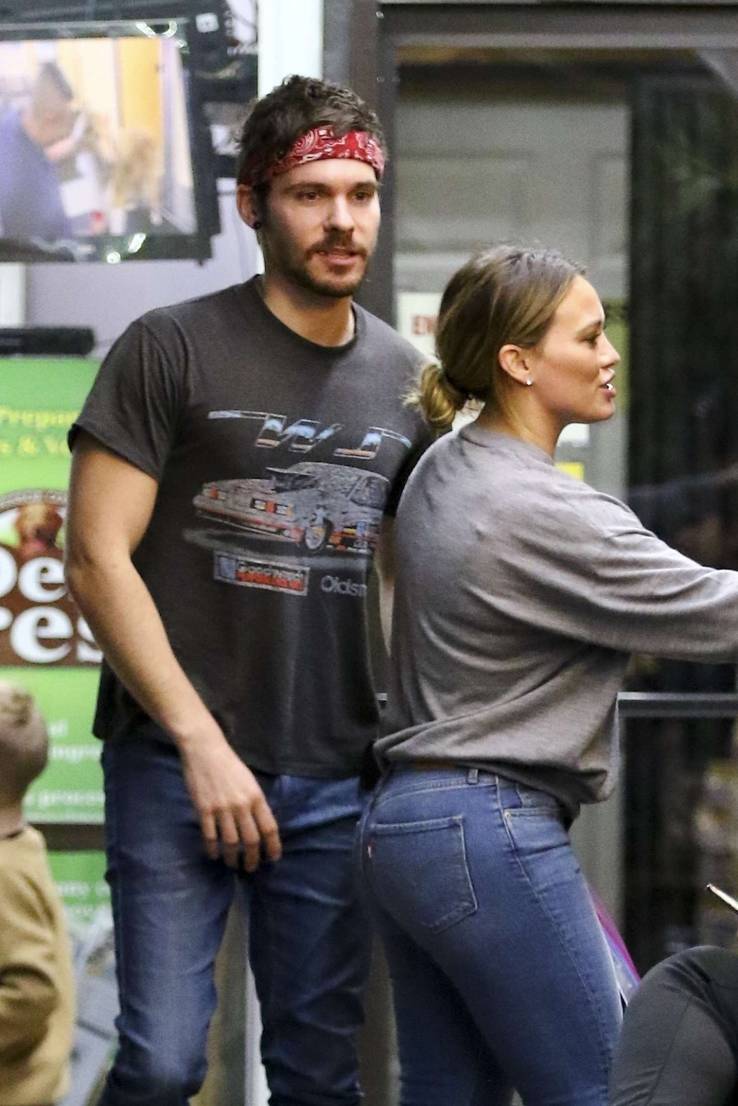 Last time she got pregnant she didn't intend on being a single mother, but sometimes marriages don't work out. She and her ex-husband, Mike Comrie work together to parent their son and that's all that matters. Now that she is with Matthew Koma, the two are happily planning on raising their daughter together. It's bound to be a better parenting situation because Duff won't be alone all the time with the new baby. It's always great to have a support system to fall back on as a parent.
3

She Doesn't Mind That There's A Large Age Difference Between Her Kids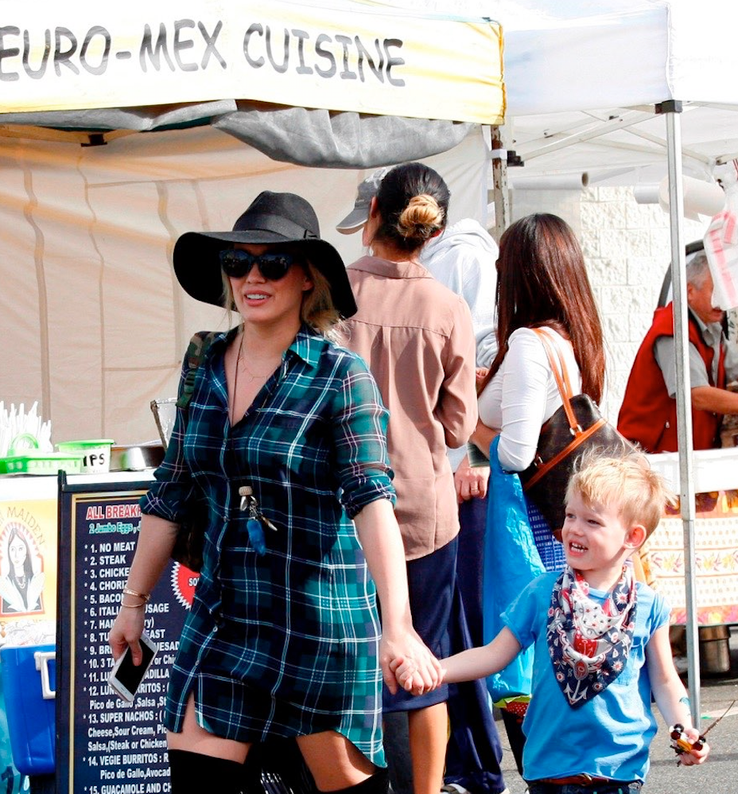 Hilary Duff always planned on having another child, but she had hoped that her second child would be closer in age to Luca. She didn't expect to be a single mother nor did she expect to have a second child so far apart in age but she has accepted it. "I've gotten over the fact that I'm not going to have a baby that's close in age with Luca," Duff told Redbook. "It sucked when everyone would be like, 'When are you having another?' I'd be like, 'Do you know what's happening right now? I'm not having another.'"
2

The Love For Her Children Is The Most Important Thing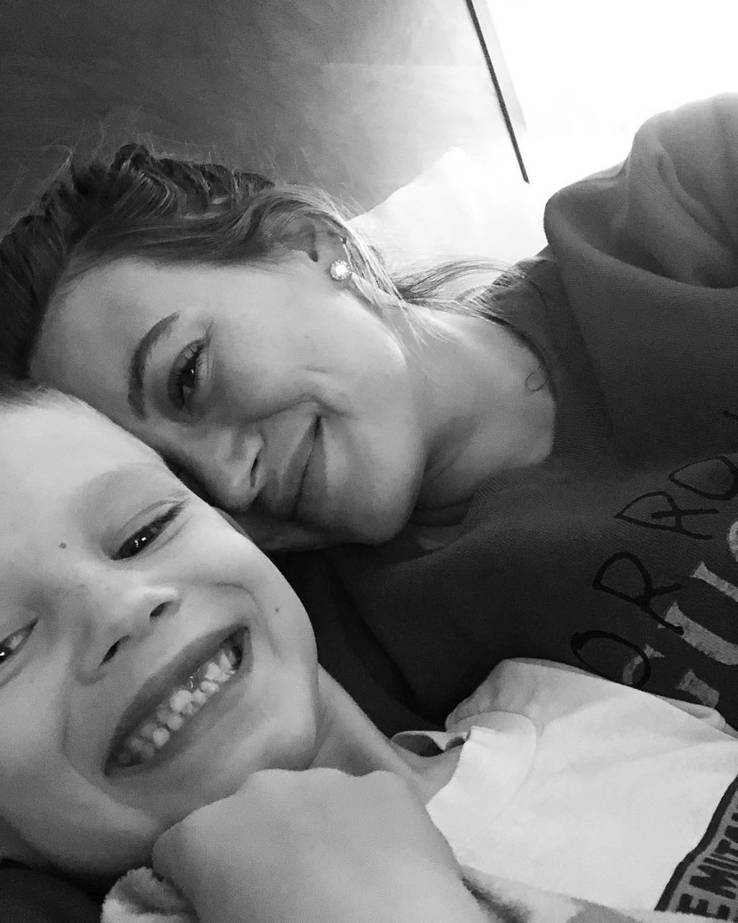 One thing that she has learned as a parent that she can take into her second pregnancy is that the love she has for her children is the most important thing.
"I realize now that it's the love you have for your children makes everything possible — the sleepless nights, the times when you're most scared or stressed, you feel like no one understands you or no ones in the position that you're in.
The love you have for your child is so much greater than any challenge you'll face as a parent, and that's what helps you through it."
1

She Appreciates Her Support System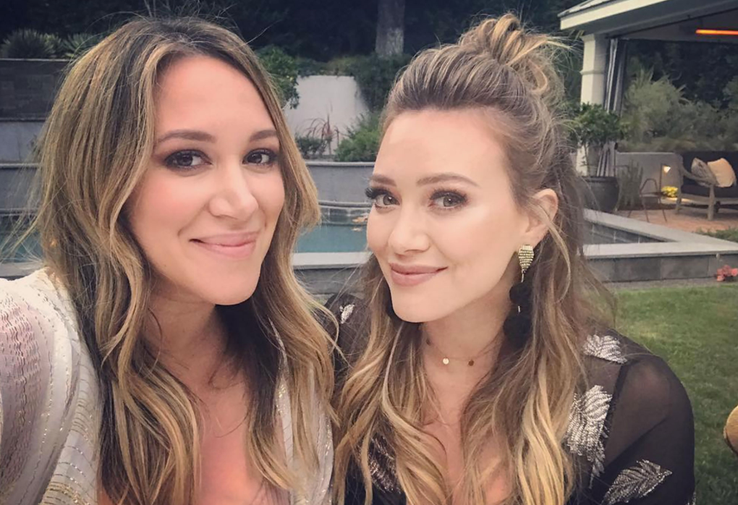 She will need her support system now more than ever for baby number two to come around. Parenting can be an emotional and physical rollercoaster ride and Hilary Duffs knows that there are always ups and downs but having a support system is important. "But it is also a big struggle. It's the hardest thing as well. You're exhausted. You don't have all the answers, no matter how many books you've read. You're dealing with a hormonal roller coaster. It's a lot of different things that you don't always understand. So having a support system around me was key in the first year."
References: parents.com, news.iheart.com, harpersbazaar.com, eonline.com
Source: Read Full Article