In 2017, Gal Gadot became an instant star in the mega-blockbuster hit Wonder Woman. Gadot carried the entire movie on her back, and in the process, it made over 400 million just in the United States. The movie won unanimous praise and Gadot's performance was celebrated, as she became a role model for women and girls around the world, a strong but sensitive and feminine woman who could do just about anything. This is rare; the combination of a successful superhero film that broke records and in the process became a universally-loved hit with little criticism is nearly unheard of in Hollywood. Remember Suicide Squad? It made a ton of money, but according to Rotten Tomatoes, it was one of the worst movies of the year. In contrast, Wonder Woman was voted as the second best superhero film of all time.
But if you think Gadot's role was easy to play, you'd be wildly off base. There were many rules Gadot had to follow that were dictated by the studios, DC Films and Warner Bros. Like did you know that if Gadot leaked any part of the movie, she would only receive the script just before shooting? Or that Gadot had to sign a three-picture deal because that was a requirement for the studios to lock down talent? But the biggest rule she had to follow was that she had to look like Wonder Woman, which meant that the petite actress had to make her body curvy, with a lot of lean muscle. Gadot had six months before filming to work out, and she trained every single day of the week for six hours a day.  Want more? Well, read on to find 20 rules Gal Gadot had to follow to keep her place as Wonder Woman.
20

Crossovers Are a no go
During Comic-Con in Sydney in 2017, Chris Hemsworth, who plays Thor for the MCU, let it slip that it's illegal for actors cast in MCU/Disney films to star in films by DC Films and Warner Bros. Studios, as they are competitors. Marvel had no comment, as usual. Wonder Woman, played by Gal Gadot, is a DC Comics character that's distributed by Warner Bros.
If the claim is true, Gadot would not be able to appear in the Avengers or the Captain America movies. But we don't think this agreement is ironclad.
If Marvel had its way, they could potentially broker up a deal with DC/WB, so that Wonder Woman could appear in, say, the next Avengers movie. In fact, Marvel is known for successfully "borrowing" characters from other studios to add to their movies in order to create crossovers. Such was the case when MCU took Spider-Man from DC to add the superhero to their lineup. (Source: TheGamer)
19

Three-Picture Deals Are A Must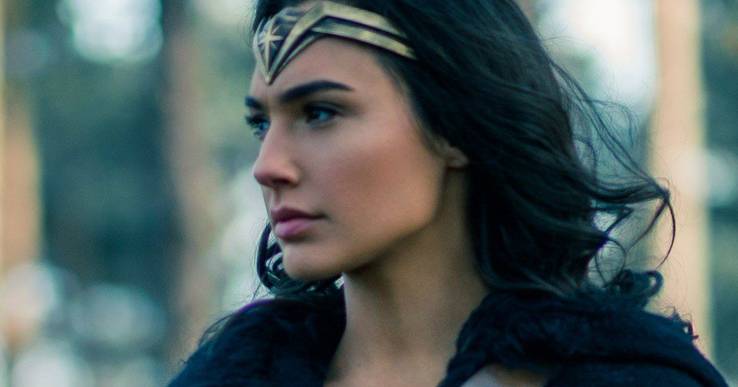 In order to create series continuity in comic book movies, studios never sign actors for just one picture. Instead, they sign them to multi-picture deals. For Gadot, she signed a three-picture deal for the following movies: Batman v Superman: Dawn of Justice, the stand-alone Wonder Woman and Justice League.
According to her contract, she was paid $300,000 for each film. 
That's low, but that figure doesn't include box office performance bonuses, which Gadot likely received. But Gadot's pay has nothing to do with the gender wage gap. Apparently, this base pay is standard in Hollywood. In fact, MCU's Chris Evans also got $300,000 for his film Captain America: The First Avenger. He was able to revise his contract because, one year later, he received $2 million for his role in The Avengers. Gadot has completed all three of the movies she was under contract for. We're sure Gadot did some serious negotiations with DC to bring her back in the already-scheduled sequel. (Source: Variety, GoBankingRates)
18

Never Divulge Anything About Your Movie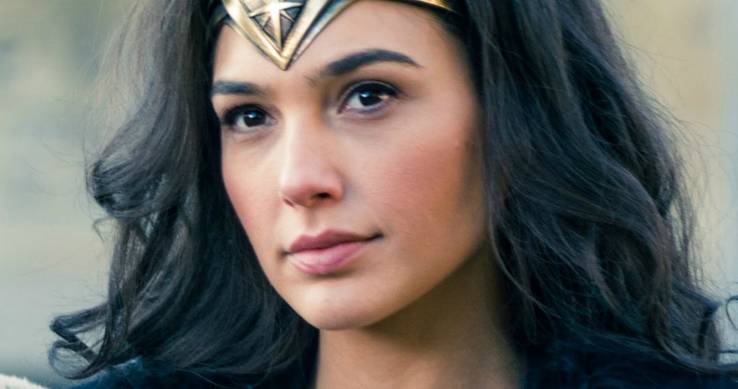 For Gal Gadot to appear in Wonder Woman and The Justice League, she was not allowed to divulge anything about the films, including the plots and the characters portrayed in the films. Of course Gadot has kept her mouth shut.
The fact that there is a WW sequel scheduled for release in 2019 is no surprise, as the original grossed $412.6 million in the United States and Canada.
It brought in $409.3 million in other territories for a worldwide total of $821.9 million, against a production budget of $149 million. Now that's a hit! But it goes without saying that loose lips sink ships, s0 Gal needs to watch out what she says about this forthcoming movie as well. In the end, this isn't some kind of punishment. Fans love spoilers of course, but that, in turn, spoils the movie. (Source: BoxOfficeMojo)
17

You Are Replaceable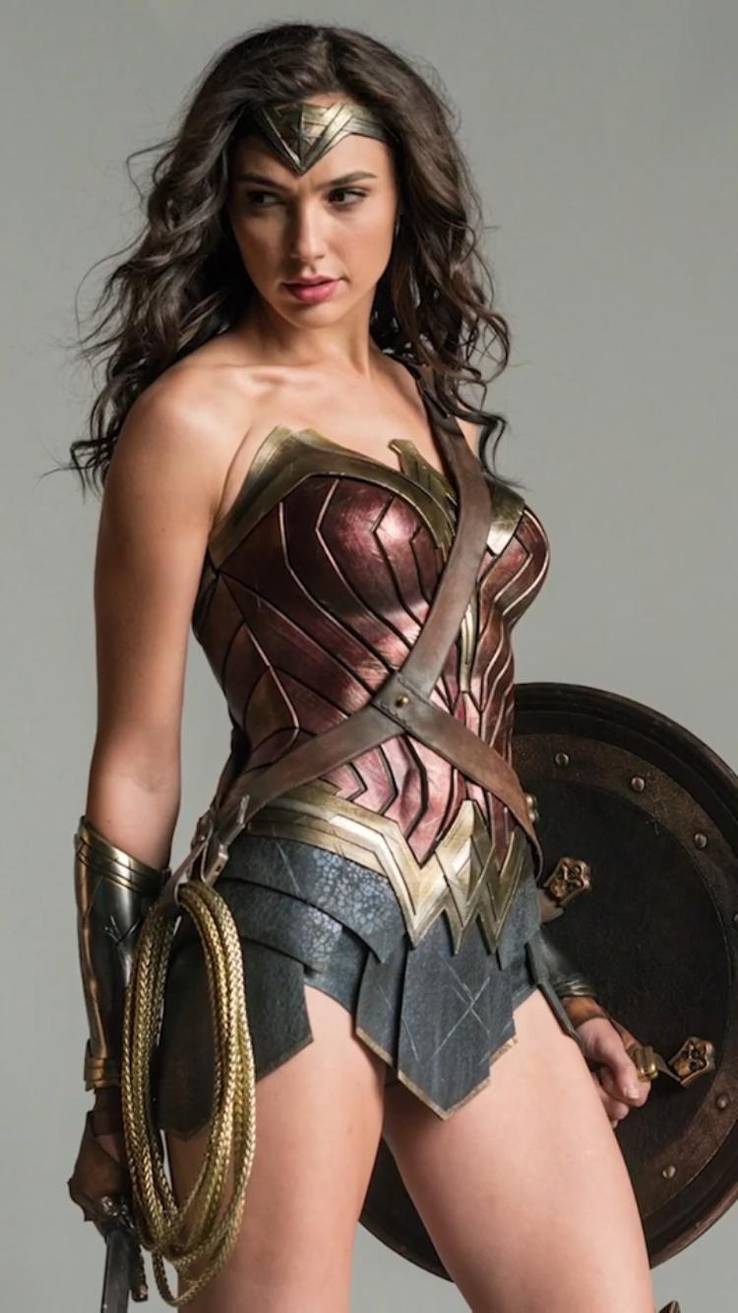 Do not butt heads with the studio! If Gal Gadot wanted to make changes to the script for the forthcoming WW sequel, she's better off keeping her thoughts to herself if she doesn't want to get replaced.
Remember how Edward Norton played the Hulk/Bruce Banner in the 2008 version of the Hulk? Norton believed he had some creative control over playing his character, so much so that he did a rewrite of the draft written by Zak Penn.
Of course, Marvel Studios defended the original script, creating a dispute with Norton, and ultimately Norton (of course) lost. FYI to Gadot: do not try to insert your creative input. That is something entirely up to the writers and DC. Why? Well, as you probably know, Edward Norton was ultimately fired and was quickly replaced by Mark Ruffalo, who just happened to be Joss Whedon's first pick to play Hulk. (Source: FilmSchoolRejects)
16

DC Comics Are Not Made For You To Laugh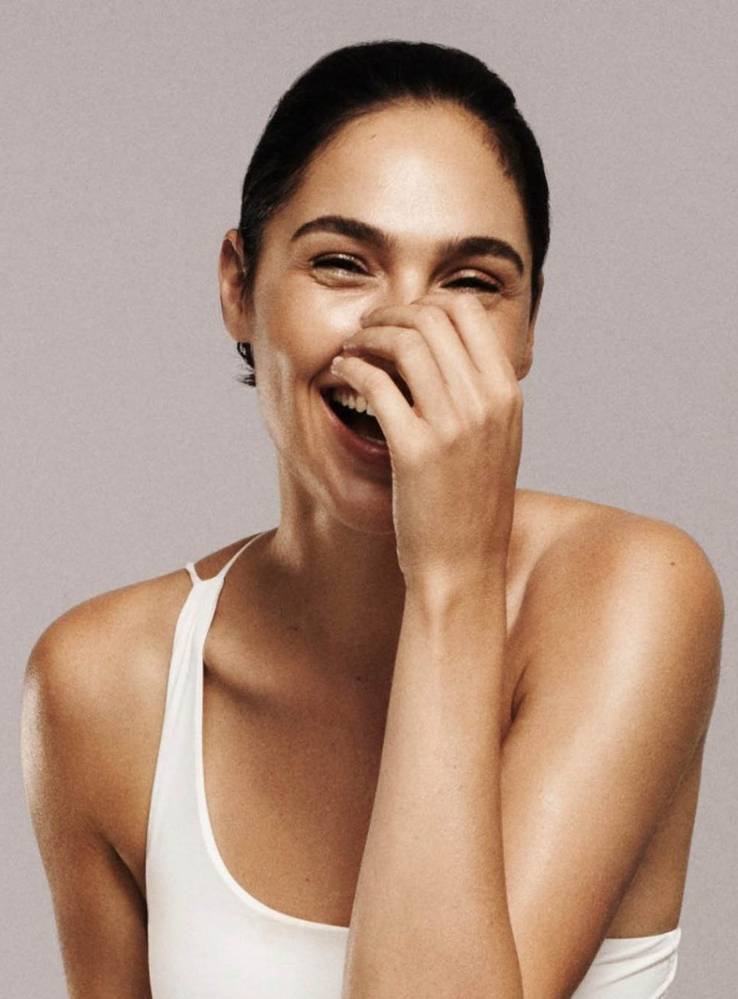 Reportedly, Warners Bros. has a strict rule for its DC Comics movies. This rule is "no jokes" in their films. The rule was put in place after DC's Green Lantern failed to perform. For DC, the movie wasn't a hit because it was full of jokes. Incredible, right?
There is a rationale why this rule is in place. Warner Bros and DC need to distinguish themselves completely from Marvel.
The latter produces superhero movies that are fun, with many jokes. Not so with DC. The good thing, though, is that while we're not sure if the rule has been lifted, its latest movies are full of jokes, including Gal's Wonder Woman and Justice League. As Variety reported, "Wonder Woman feels fresh because the 'heart and humor' that director Patty Jenkins injected into the picture was a break from the downbeat [DC] superhero films [like Batman v. Superman: Dawn of Justice] that have been hitting multiplexes."
15

Get In Shape Or Get Out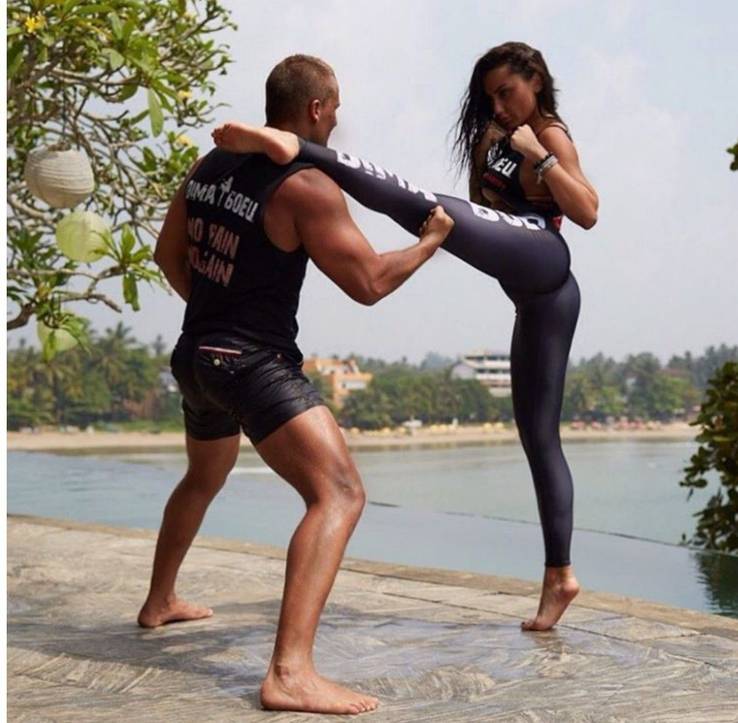 The Israeli actor Gadot needed to reshape her body before Wonder Woman began filming, as we elaborate below. This was one of her many rules she had to follow. The good thing was that she served two years in the army as an Israeli citizen. She knew how to combat train and how to use a gun.
Being a dancer for twelve years also helped, as it allows you to do a lot of fancy footwork, perfect for choreographed fighting.
But there were other things she didn't know that she had to learn, such as all forms of martial arts and sword fighting and transforming her body into shape to resemble her character. As she pointed out,
"You can't fake looking strong and you can't fake looking powerful. . .  I had to train for five or six months prior to the shoot and I did a lot of fight choreography with swords, with kicks, with jumping – you name it, we did that. A lot of gym work so I can gain some body mass." (Source: PressReader)
14

Learn How to Ride A Horse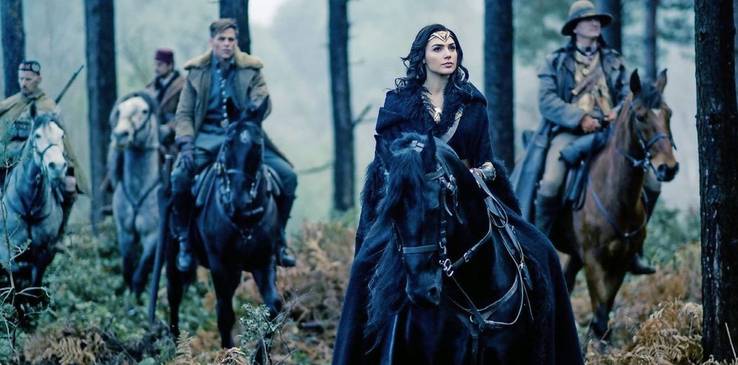 The 32-year-old Israeli actress was given six months ahead of filming to learn all forms of martial arts and sword fighting techniques. Another rule she had to follow was to learn horseback riding, as that was what she would be doing on screen.  Before training, Gadot said,
"I thought to myself, 'this is so silly because the horse does all the work'… [But] no. Horseback riding is a very, very exhausting sport."
She then added,  "But I also thought I was going to love horse riding because it always looked as if it'd be so easy. . .  It's not. It was super painful and I had tons of bruises."
The funny thing is, Gadot succeeded in mastering martial arts, which is a very tough thing to do but couldn't get the hang of horseback riding. Riding is, in fact difficult, and anyone learning how to do it can attest to that. But once you get the hang of it, it's a freeing situation. (source: News.com)
Featured Today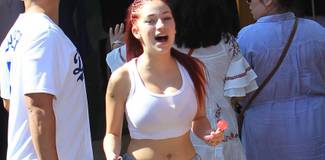 Cash Me Outside Girl Brawls With 9 Year Old

Nikki Bella 'Devastated' Over John Cena Breakup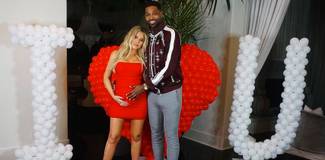 Khloe Kardashian Gives Birth To Baby Girl

13

Motion Picture Ratings Must Never Be "R" Rated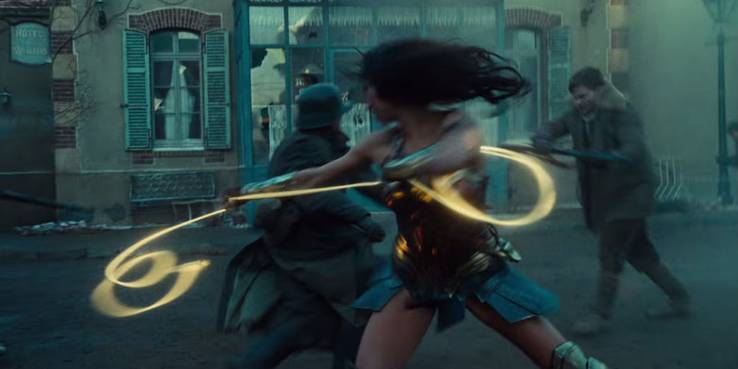 DCEU / Warner Bros. has a strict policy for their motion picture ratings. For Wonder Woman and other DCEU ventures, these movies can only be rated PG or PG-13 but never "R." But Wonder Woman doesn't need to button itself up because it squarely fits in the PG/PG-13 rating. There aren't even expletives! It makes sense, though, because comic book movies are supposed to be family-friendly.
Make an R-rated superhero film, and you will lose most of your audience. 
But according to Warner Bros.' Chief Toby Emmerich, he states that he "[W]ould be surprised if we didn't at some point make an R-rated DC movie." After all, Deadpool, was R rated and still made money.  So if Emmerich remains president, we'll still get dark and dour action hero movies like Batman vs. Superman to differentiate his studio from Marvel's, which tend to have a lighter tone. (Source: Variety)
12

she Must Look Like A Comic Book Superhero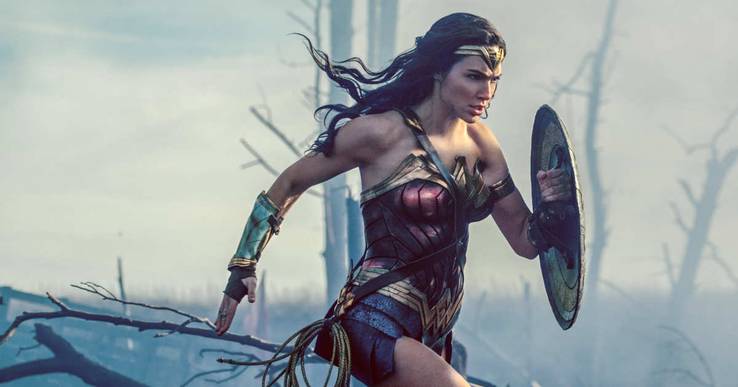 When Gal Gadot was cast as Wonder Woman, many believed she was the wrong actor to play the role. She was too small in shape. Wonder Woman has curves and is bustier and voluptuous, and, due to her fighting scenes, her body had to look somewhat like the Wonder Woman in the comic books. This was one of the rules Gadot needed to follow.
She needed to become Wonder Woman from head to toe and had to have a muscled up but toned body.
Everyone knows that superheros need to look as if they can really swordplay or fight for real, and it also helps in terms of stunt work. Fans who want to see Wonder Woman want to see her look like an Amazonian.  And so, before filming, she was told that she had a certain amount of time to get in shape; if she didn't, it was implied, she would not be playing Wonder Woman.
11

her Training Will Be Exhausting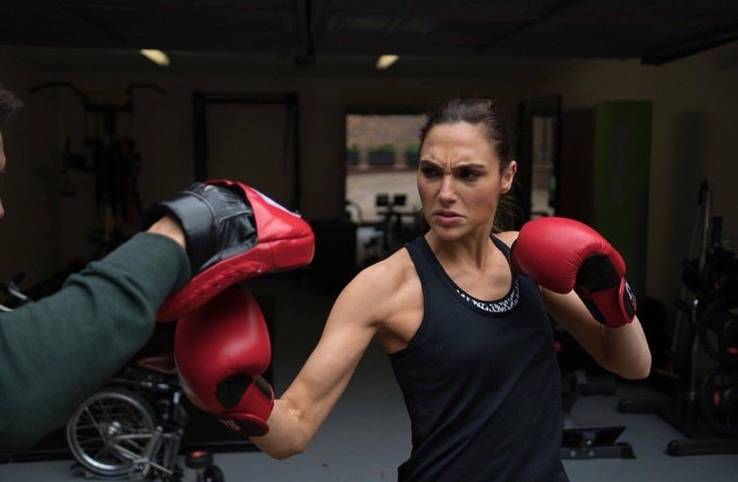 Gadot actually served in the Israeli army. Despite her intensive training there, she would've never guessed that to play Wonder Woman, her workouts would be even harder. And she had to work with haters in mind, fans who thought she was too slim and petite for the role. In fact, after an Israeli reporter asked her before the movie how she planned on getting the curves that Wonder Woman has, she put him in place:
"It's the physical preparations that I'm starting now. A very serious training regimen – Kung Fu, kickboxing, swords, jujutsu. I'll gain body mass."
She also admitted: "Since I've started training, I've gained about 17 lbs., and it's all muscle. I feel so much better now. When you feel strong, it changes everything — your posture, the way you walk." (Source: Telegraph)
10

Train Every Day For Seven Hours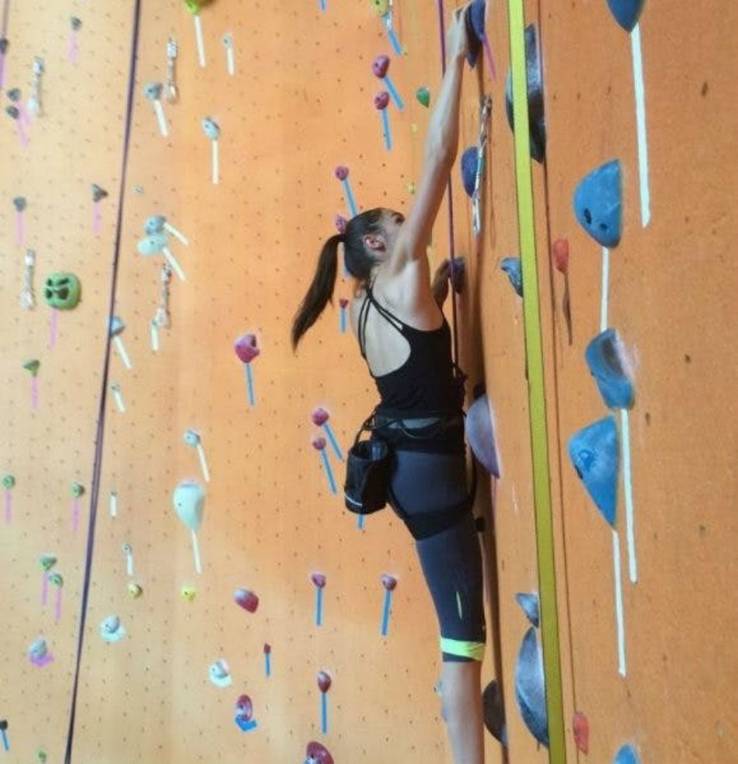 Gadot spent six months working out in different ways to prepare for the role. This didn't mean going to the gym here and there. It meant intense, tiring training every single day of the week, and for six or seven hours a day. That meant a combination of gym work and fight choreography.
To go from petite to voluptuous, she almost always started the day rowing because it is a low-risk exercise, meaning she was less likely to get hurt. 
Rowing allowed her arms to get toned and also helped strengthen her core. Since she does a lot of sword fighting and martial arts in the movie, she also fenced for hours. It helped that Gadot was familiar with dancing as it allowed her the flexibility to sword fight during her training. During her hours in a gym, she did a lot of cardio and then when she was finished, she also rock climbed. (Source: Elle)
9

Become A Strong-Looking Warrior Yet Maintain Your Feminity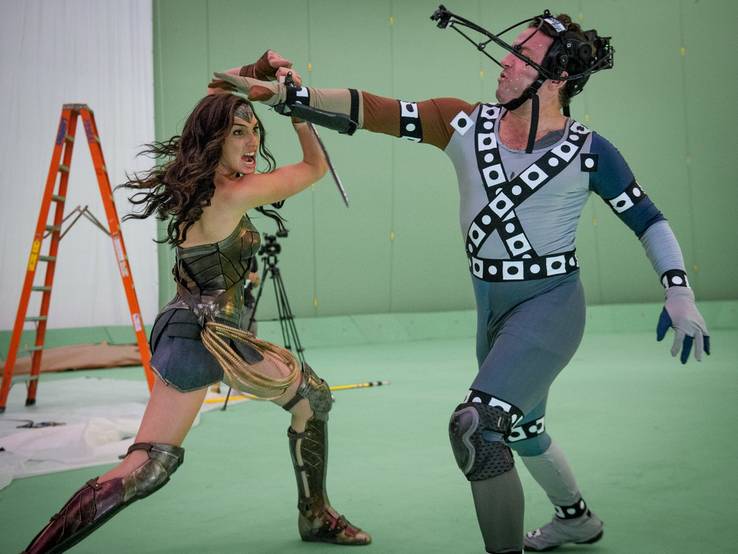 Through training, the natural beauty was able to become a strong-looking warrior who was still feminine at heart. Gadot has given many women the inspiration to look the way they want if they are dedicated.When she called her training, above all in the martial arts, to be very intensive, this gave women the stamina not to quit even when their workouts proved strenuous as well.
In the end, Gadot did an amazing job portraying the Amazonian fighter. She fought effortlessly, in an intense and focused way, using a sword or without it.
Gadot thought her regime was worth it because she fell in love with her character. As she said, "I love that [Wonder Woman] is powerful and that she owns it. I also like that she's not a ball buster, nor is she a cold woman just because she is so strong. She's the greatest warrior but she's also naive and curious. What makes her interesting is that she's not perfect."
8

You Can't Read Your Script Until Shooting Begins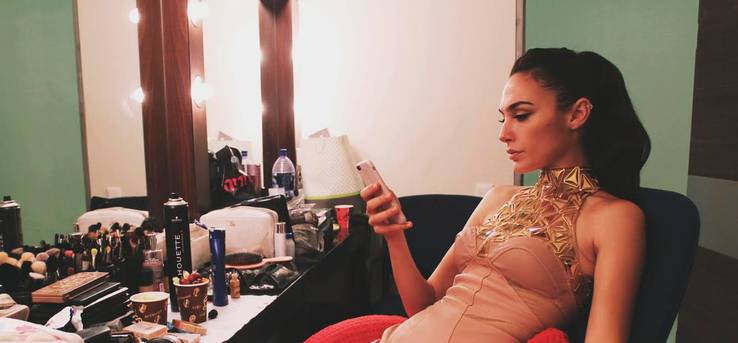 So we talked about actors releasing spoilers for their films, and most times it's by accident because no one wants to get in trouble! But comic book fans take to the web for leaks as soon as a superhero movie is announced.
 It's hard to keep a movie shrouded in secrecy because fans will go through a lot to find scoops. Gadot has never leaked anything about WW2, but other celebs have done it for their films.
Tom Holland, who appears as Spider-Man, accidentally leaked the first promotional poster for Avengers: Infinity War way back in November 2017 on Instagram live. And he was even punished for it!
According to The Hollywood Reporter, Holland says he's been banned from reading Infinity War scripts because he's so bad at keeping secrets. This explains why Gadot has not yet read the script to WW2. The solution in Hollywood is not to tell the actors anything about the plot until shooting finally begins!
7

If Your Film Is A Hit, You Are Allowed To Negotiate Your Contract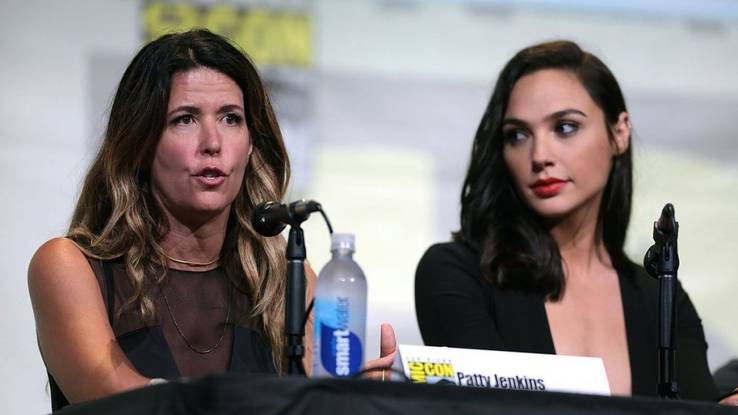 The director of Wonder Woman, Patty Jenkins, spent months in negotiation with the DC studio to close a deal to direct the sequel, which is supposed to be released on December 13, 2019. The reason behind the delay is because Jenkins insisted that her salary would be equal to what a man received for delivering an extremely high box-office gross. Jenkins was paid only $1 million for the original WW.
According to Variety, "while an exact number could not be unveiled, sources say the number is in the $8 million range to write, direct and produce, making her the highest paid female director of all time."
That salary amount does not include a reportedly generous back-end payday to come in accordance with box-office grosses. Gadot also finalized her contract for WW2, and it is girl power for both of them. Gadot had even championed for Jenkins to get what she deserved before Jenkins inked a deal.
6

Get Fit In Any Manner, Part One
Gadot really trained hard to get that coveted, chiseled body that she showed off in WW. Another exercise that she mastered for body strengthening was the burpee broad jump, which is exceedingly hard to master if you want to do it the right way. But this exercise is highly effective if you want to get fit. It works several major muscle groups, including arms, chest, quads, glutes, hamstrings and, if you choose to include push-ups into the regime, it also develops your abs.
As a result, Gadot developed explosive leg strength, speed and agility. This high-intensity full body exercise also burns many calories over time.
The reason why Gadot stuck to this activity was because it was a calisthenic and plyometric exercise that requires no equipment. So Gadot could train in her trailer, during lulls in shooting, and anywhere else. (Source: Elle)
5

 Get Fit In Any Manner, Part Two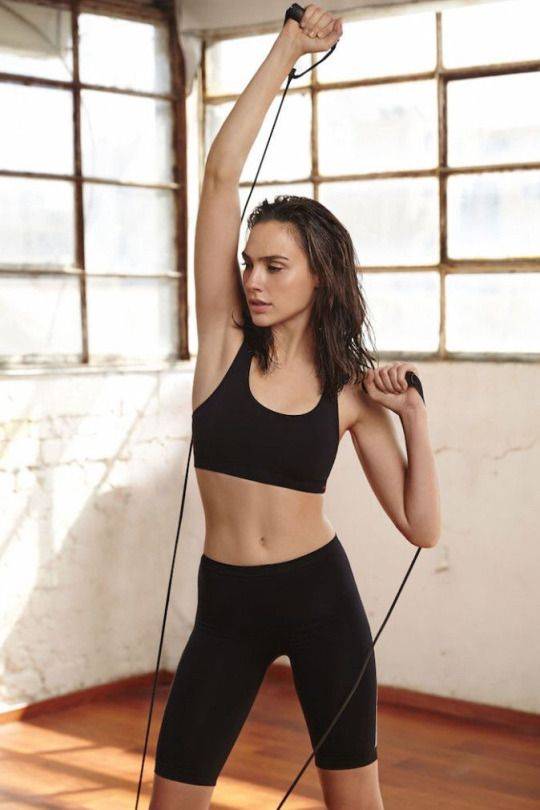 Gadot has it all. She's beautiful and in fact was a former beauty pageant contestant and a  model. And she's buff. We've already told you that Gadot was expected to undergo severe body training in order to play Wonder Woman. But her training started back when she appeared in Batman v. Superman, where she trained in sword fighting, Brazilian jiu-jitsu, Capoeira and Kung-Fu.
For WW, her training was more arduous as she had to gain lean muscle so she'd have curves. She did more than rowing and martial arts.
She also did bear crawls, which is a high-efficiency exercise as it works the chest, triceps and shoulders. How incredible do bear crawls work?
Well, according to Men's Health, "The bear crawl strengthens your midsection and improves your ability to stabilize your spine. . . This allows you to lift more weight and boost your athletic performance. Crunches alone can't do that." Yup, the perfect exercise for Gadot.
4

Get Fit In Any Manner, Part Three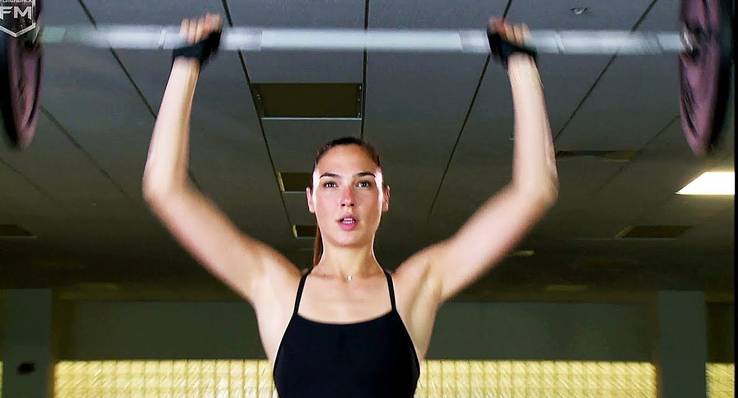 Gal Gadot also did crab walks. A crab walk is an extreme exercise that works your upper body by using your own bodyweight for resistance, making it a great way to stay fit anywhere you are because you don't need any equipment.
Named after the movement that a crab makes, it's difficult to master, as it puts you in a position that your body is not used to.
It's awkward at first before you get the hang of it. But its benefits outweigh its difficulties. Crab walks burn fat and tones many parts of the body at the same time. It works your back, your triceps, shoulders, legs and hamstrings, as well as your core. Gadot herself knows that crab walks are one of the best full-body cardio and strengthening exercise to do because of how many muscles it trains at once, allowing you to get more done in less time. (Source: Elle)
3

Secrets Behind A Successful Training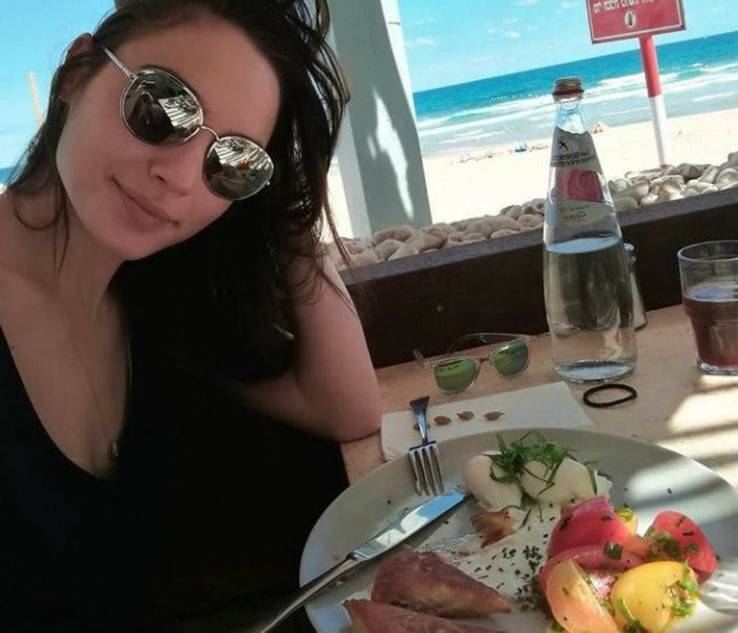 There are two secrets to Gadot's success that she did daily in order for her to perform her gruelling six hours a day training. The first is eating right. Lean protein and leafy greens allowed her to be healthy.  For breakfast, a high-protein diet focuses on eggs and fruit. For lunch and dinner, she ate leafy greens,  grilled chicken with just a small dose of olive oil and salmon steaks.
The leafy greens and green veggies are high in B vitamins. B vitamins allow for the process of converting food into raw energy, making extreme workouts a tad easier. 
For snacks, Gadot ate fruits and healthy veggies. She also drank a gallon of water per day for fuel.
Second, sleep was a critical move, as it allowed Gadot to be the best she could when training. Without sleep, you'll never get fit. It allows your body to recover from working out. (Source: Goodhousekeeping)
2

If You Become Popular, You Can Use It To Your Advantage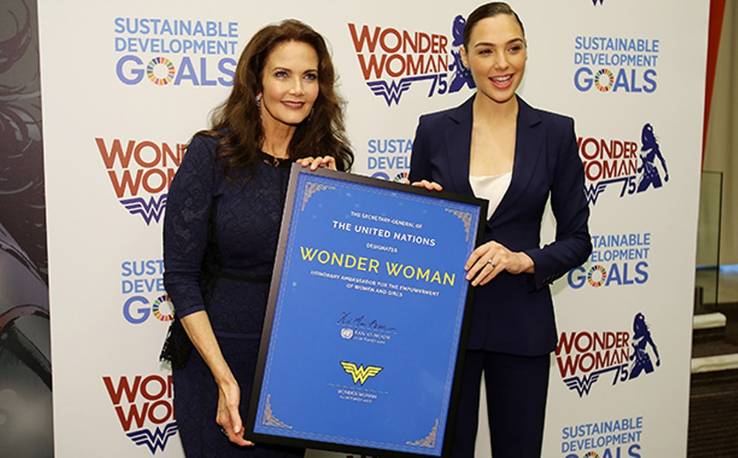 Gadot's success as Wonder Woman meant that she could be very vocal when it came to women's rights in Hollywood. She single-handedly made girls and women around the world to feel empowered. The natural beauty has lobbied for more strong roles for women and has said,
"There aren't enough good roles for strong women. I wish we had more female writers. Most of the female characters you see in films today are 'the poor heartbroken girl.'"
The good thing was that Wonder Woman's character was named the "Honorary Ambassador for the Empowerment of Women and Girls" by the United Nations in 2016. And Gadot seemed ecstatic that she's now a role model, telling Cosmopolitan:
"I feel like I have been given such a huge opportunity to show the strong beautiful side of women, finally. Wonder Woman has all the strength of a superhero, but at the same time she is also very sophisticated, loving and has a lot of emotional intelligence."
1

Equality Doesn't Mean Taking Down Male Actors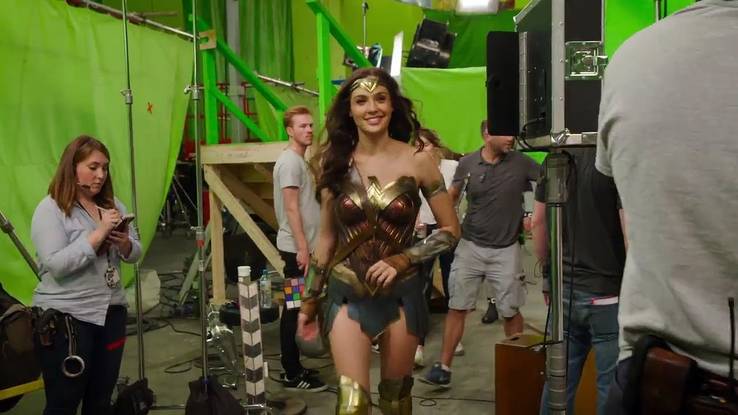 This isn't a rule, but it's important for it to be addressed here. With success, your voice is heard. Gadot used her fame as WW to open up a dialogue about the need to continue fighting for greater gender diversity and equality in Hollywood. She said,
"Feminism is not about hating men or growing hair under the armpit. It's simply about EQUALITY between men and women. Equal pay, equal opportunities etc. We should all be feminists!"
Gadot also knows that if we're striving for equality between the genders in the film industry, this does not mean taking down men, or making them feel inadequate. Gadot put it this way in Cosmopolitan:
"I always feel like women don't get the same space as men do and that's why its important to me to show the cooler side of women, the strong side. It's never about women versus men, because I love them both. It's about showing how amazing we are, because we are. You are!"
Source: Read Full Article