Cardi B is clearly a star, as it seems you can't go anywhere online without seeing her face or hearing her voice. She has plenty of fans, but with the love comes the hate, and there are many people willing to attack her for her lifestyle as well. She just appeared on Saturday Night Live, revealing she was pregnant with a jaw-dropping performance of her song "Be Careful."
After that, she went on to have an amazing performance at Coachella, two weekends in a row. This all comes after the release of her first album, Invasion of Privacy. Before that, she released a few mixtapes, but Cardi is in her prime now and it's clear she's only going to get bigger from this point on.
Many people are asking who is Cardi B, and some even asking what a Cardi is. If you don't know her by now, it's time to find out who she really is. If you're already a fan of her music, there's probably a few things you either forgot about this 25-year-old rapper from the Bronx or maybe some juicy facts you never knew about in the first place.
Cardi B is a unique individual, and it's clear from her past as well as the present that she stands out more than other stars. You've heard her name plenty of times before and you're not going to stop hearing it any time soon. Here are 15 things you forgot about Cardi B.
20

She Got New Teeth After Being Teased Online Too Much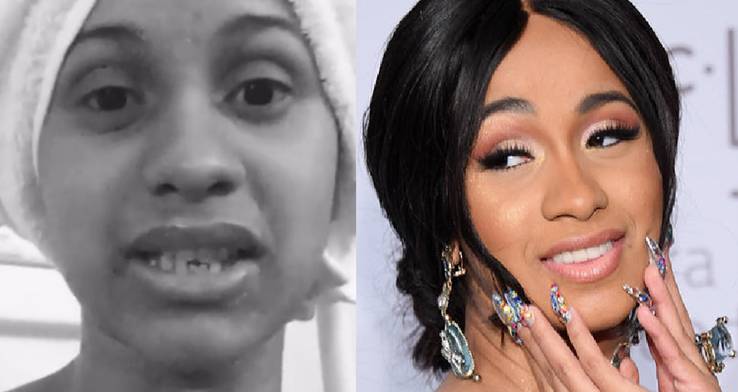 "Got a bag and fixed my teeth, hope you know it ain't cheap" is a well-known line from Cardi's biggest hit, Bodack Yellow. The line is based on her real-life experience of getting a complete dental makeover. She refers to the insecurities of her original teeth again in a song of her new album called "Best Life," featuring Chicago's Chance the Rapper, saying, "I said I never had a problem showing you all the real me. Hair when it's messed up, crib when it's filthy. Way-before-the-deal me."
It's true, she used to be teased relentlessly online for her mouth, eventually spending her fortune on getting her new set of perfect pearly whites. Her dentist stated her business rose after the rapper discussed her oral issues in her song, and there's a chance it cost as much as $40,000 for her new look.
19

Her Real Name Is Very Unique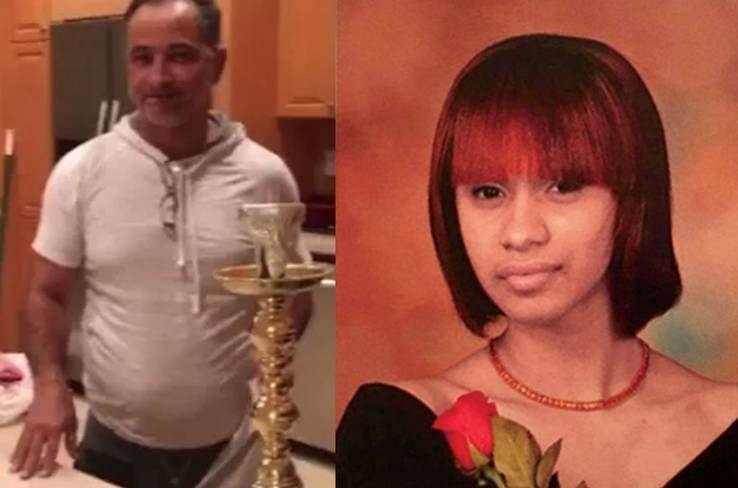 You might think that someone with a stage name might have done so because they needed to stand out more, having a basic or boring birth name. For Cardi B, it's quite the opposite. She was born as Belcalis Almanzar, a unique name given to her by her dad. Many people have made fun of her name, stating that it sounded like a spell or something spooky related to witchcraft.
Cardi doesn't pay any attention to the haters, loving her name as it's unique and something her father came up with.
If you try to find the name meaning for Belcalis, there's a good chance you won't see much, as it's given to less than five babies a year, maybe none. That probably won't be the case anymore, now that Cardi has been blowing up the Internet.
18

She Was Proposed To Live On Stage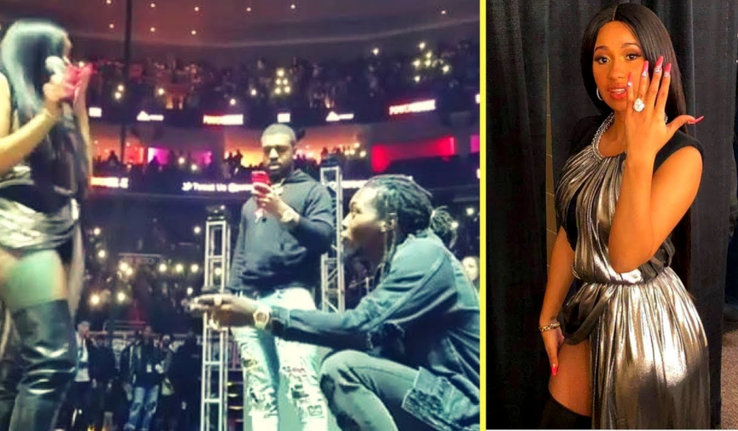 During her rise to fame, Cardi was seen with a few different people. Eventually, rumors started swirling that she and rapper Offset of the group Migos had been seeing each other. The couple confirmed they were each other's forever at Power 99's Powerhouse concert in Philadelphia at the Wells Fargo Center. Cardi B joined the stage and Offset didn't waste any time getting down on one knee, clearly feeling nervous. Cardi made him sweat it out a bit and eventually said yes and the crowd exploded. Later she took to social media to say, "Jesus Christ I'm so emotional, @offsetyrn I love you so much.
Thank you for seeing the potential in me since you met me. For giving me advice, molding me, and loving me.
Your such an amazing man to me, your family, friends , and kids and you are extremely talented. I can't wait to spend forever with you. Lets make a lot money and love together."
17

Before Offset, She Didn't Have The Best Boyfriends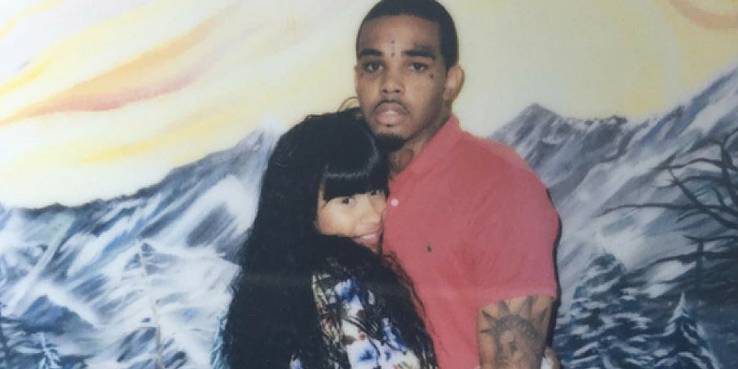 Despite the rumors, Cardi seems to be in a happy relationship with Offset and the couple is expecting their first child this year. Before she met the Migos rapper, however, Cardi had a messy past with some of her exes. When she was just 19 years old, Cardi stated that she was in an abusive relationship that was hard to escape.
Her next notable boyfriend was rapper Tommy Geetz. He did time and although Cardi had to go a while without seeing him, she stayed mostly faithful, at least stating that she would try to be there for him when he got out. Turns out, Tommy was a little more interested in her starting a family and settling down, but as we've seen from her rapid rise, she's not interested in taking it easy anytime soon.
16

She Got In A Few Tiffs On "Love And Hip Hop"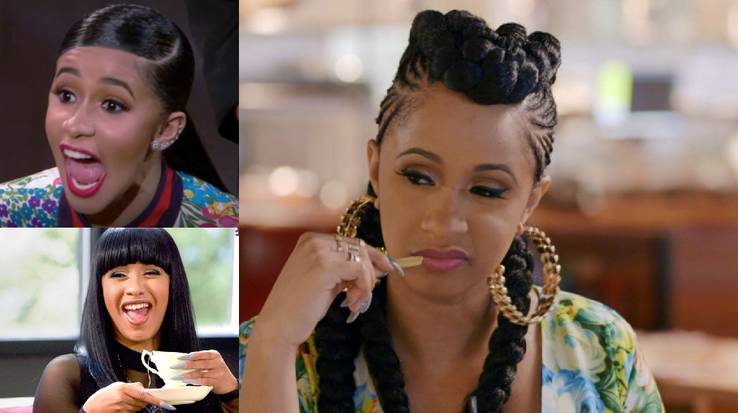 Many of us know Cardi for her hit song "Bodack Yellow," but what a lot of people might not have realized is that before she was breaking records, she was on the VH1 reality show, Love & Hip Hop. She was just a girl from the Bronx trying to make a rap career. Like most reality shows, she partook in plenty of drama. She had a few on-screen fights and even wrote a song likely related to the ordeal called "Foreva," letting people know that if you fight with Cardi, you're going to have beef with her forever.
She appeared alongside her sister, Hennessy Carolina, and the two stirred up their fair share of drama.
Of course, as she gained fame, she broke away from the show, focusing strictly on her music career.
15

Before She Made It Big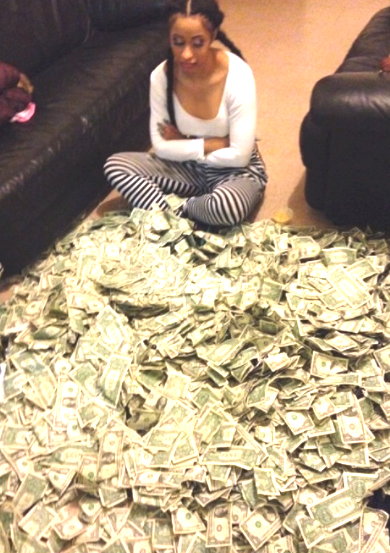 Even before she was bouncing around on Late Night and fighting haters on Love & Hip Hop, she was a club dancer in the Bronx. She has been extremely open about her past, stating that that job saved her life. She isn't afraid to promote her career either, stating that too many people shame her for the job that helped her escape poverty. She stated in an interview, "People say, 'Why do you always got to say that you used to be a dancer? We get it.' Because you all don't respect me because of it, and you're going to respect these dancers from now on."
She thinks we need to stop shaming, stating that if she hadn't turned to dancing, she would have probably stayed in her abusive relationship and at a job that didn't treat her right. Look at her now, though, and try and say that that job ruined her life.
14

She Isn't Afraid To Be Honest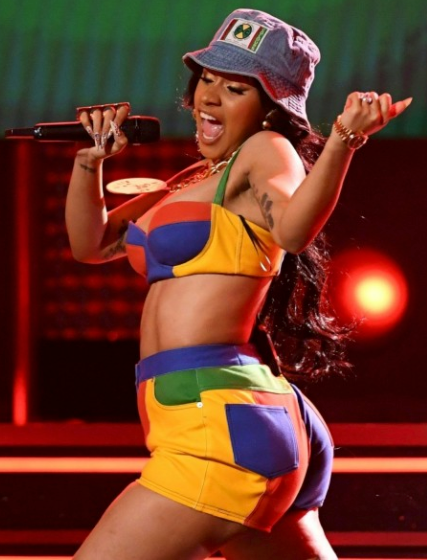 Just like her dancing past, Cardi isn't afraid to talk about how she's had a few beauty modifications to enhance her body. She said that she worked day and night until her feet were sore at the club to buy her set of new breasts. A lot of people made fun of her stating that she showed off them off too much. She took to social media to remind haters that she worked hard for her chest and is going to show it off as much as she wants.
She also decided to enhance her behind a little, using illegal fillers to plump her behind. She stated that she loved the way it looked and wanted to get it touched up. She's confident on stage, and whether that's because of her beauty mods or not, she knows who she is and doesn't shy away from it.
Featured Today
20 Celebs We Want To Become Superheroes In The Next Phase Of The MCU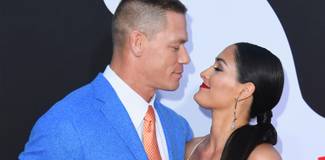 John Cena Tweets After Splitting From Nikki Bella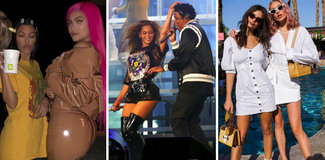 16 Coachella Photos Of Celebs We Can't Ignore 

13

She's Had To Invest A Lot Of Money Into Her Own Work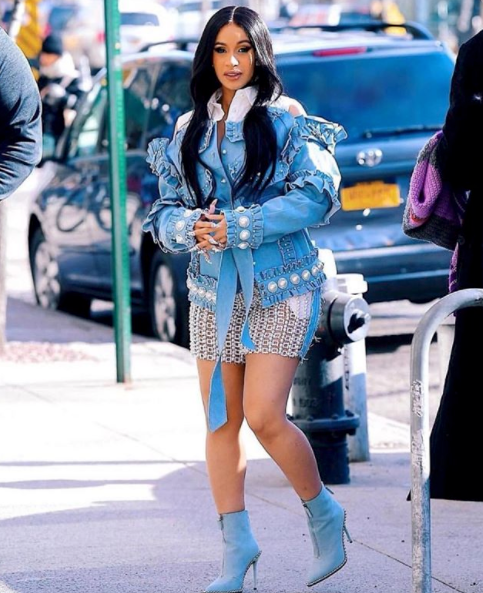 Cardi took to social media to remind her fans of the sacrifices she made for her career.
"There was a point when I was on Love & Hip Hop, and I had $200,000 in my bank account, and I went all the way down to $20,000 because of everything I was investing in my music. I went to DJ Envy's house, and I was like 'Knock! Knock! Can you listen to my mixtape?'"
She also stated that she had to take a lot of shows for free, just so she could get the exposure she needed that would lead to her eventual fame. There are plenty of people who wouldn't want to spend that much money to enhance their career, too much risk of there being a chance for failure. Luckily, Cardi managed to pull through and proved that it was certainly money well spent.
12

She And Her Sister Didn't Have Much Growing Up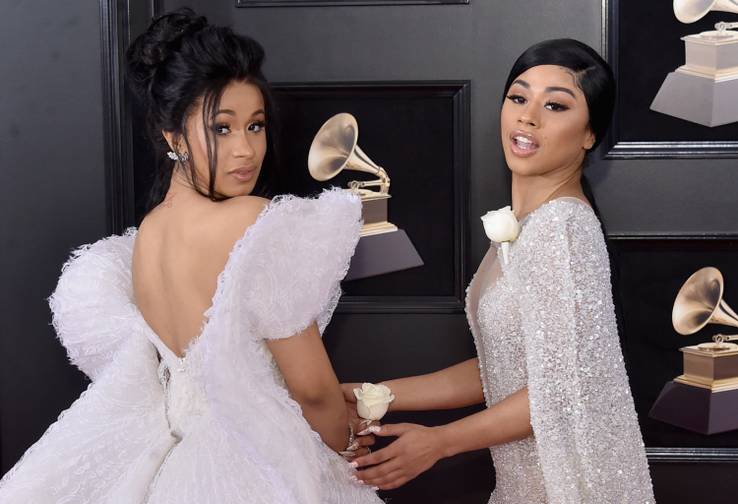 Cardi grew up in the Bronx with her sister Hennessy Carolina, mother, and father. She described her parents as being regular people with poor jobs, stating that she had a lot of financial troubles growing up. You can hear her talking about it in her songs, always telling tales of how her life completely switched. The rapper Drake got some heat for saying, "started from the bottom now we're here," even though he grew up in a somewhat-wealthy Canadian family. Cardi B is a rapper who has certainly worked her way from the bottom to the top.
She stated that she had to drop out of college because she would have to decide if she should finish her shift and miss class or go to school and get a smaller paycheck.
It's clear she won't have to worry about any of that now.
11

She Loves History And Knows Her Stuff When It Comes To Politics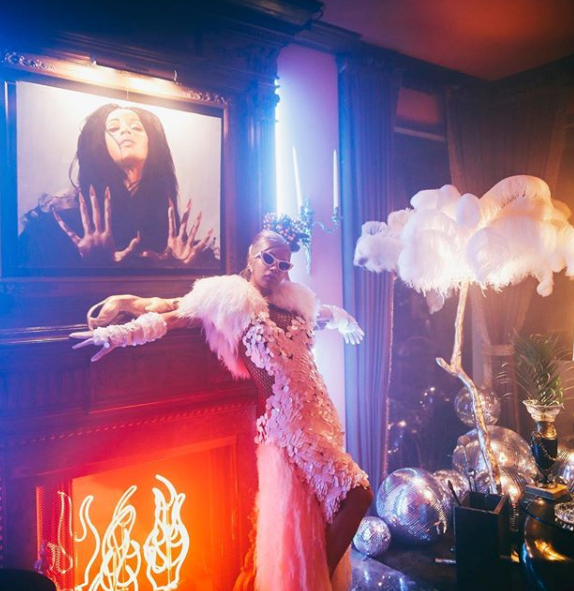 If Cardi hadn't had to drop out of school, she would have continued her studies to become a history teacher. A lot of people might not have realized that she is definitely a history buff and likes to learn about politics as well.
Bernie Sanders even quoted her one time, stating that she was right about her thoughts on Franklin D. Roosevelt.
She said, "First of all, he helped us get over the Depression, all while he was in a wheelchair. Like, this man was suffering from polio at the time of his presidency, and yet, all he was worried about was trying to make America great — make America great again for real. He's the real 'make America great again,' because if it wasn't for him, old people wouldn't even get social security."
10

Cardi Isn't Afraid To Call Herself A Feminist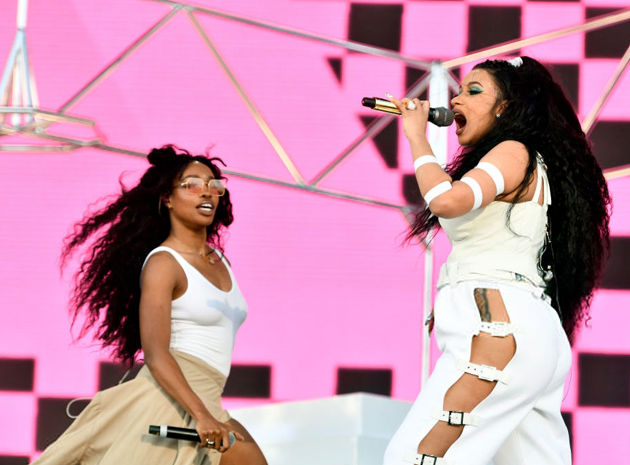 Some would say that because of the clothes she chooses to wear or things she raps about, Cardi might not be the best influence for little girls. Many people would disagree, including Cardi herself, who certainly isn't afraid to call herself a feminist. She stated, "Being a feminist is such a great thing and some people feel like someone like me can't be as great as that. But then some people are smart but they don't have common sense.
They think feminism is great and only a woman that can speak properly, that has a degree, who is a boss, a businessperson, they think only Michelle Obama can be a feminist.
But being a feminist is real simple; it's that a woman can do things the same as a man. Anything a man can do, I can do."
9

She Says She's Just A Comedian At Heart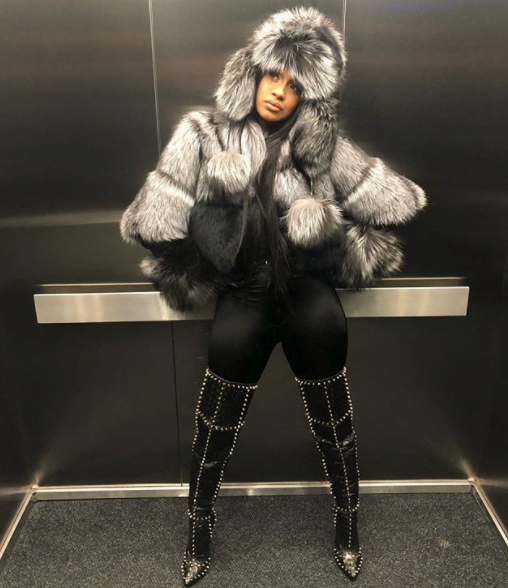 Along with stripping and rapping, Cardi is also an expert at making people laugh. She has stated several times that she's just a comedian at heart. If she's making people laugh, then Cardi says that she's doing her job right. She rose to social media fame for her funny viral videos, never afraid to make jokes about touchy subjects or go off on a rant toward her haters.
Even though she's a record-breaking rapper, she's still doing her best to make people laugh. She had an appearance on a television series as well, and it's clear that she's not going to stop making people laugh any time soon. Her bubbly personality and crazy attitude help make her songs all the better. Not only is she a musical artist, but she's just a star overall.
8

She Could Buy Designer, But This Fashion Nova Fits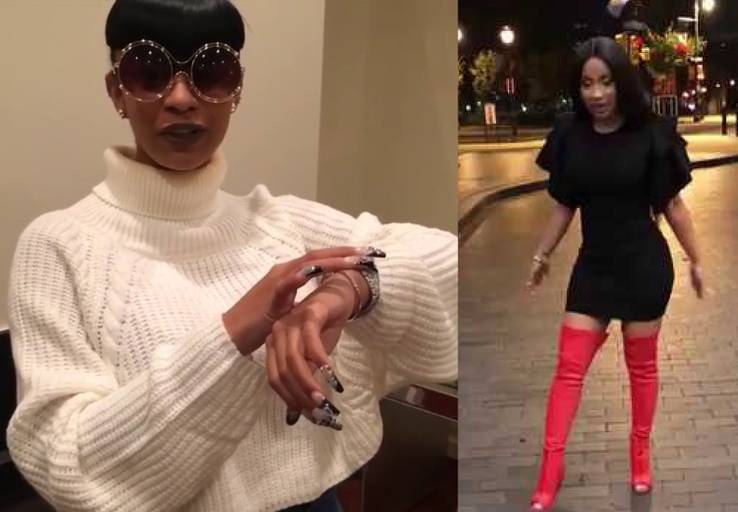 Cardi B raps a ton about how much money she has and what she spends it on. Though she's constantly dripping in diamonds and showing off the things that she likes to buy, she also isn't afraid to show off that she still likes to wear discount clothing, especially from the online store, Fashion Nova.
She's actually collaborating with the brand as well, coming out with her own line.
In one of her new hits off Invasion of Privacy, she says, "I could wear designer but this fashion nova fits," referring to the brand's ability to cover up her curvy body. She's quickly becoming a fashion icon, and knowing that she's going to be selling her own designs is exciting for fans everywhere.
7

She Sang Lady GaGa In High School

Cardi B isn't afraid to sing her praises for other female artists such as Madonna and especially Lady Gaga. A video actually popped up of her singing Lady Gaga's "Bad Romance" with several backup dancers. It's clear from this very early performance that she was made to be a star. When she was in high school, she would often remake popular songs, so they would be dirtier. She's not afraid to put on a show and she knows how to entertain audiences. There are some people in the world that are just really good at being a star. She was born with something special that not everyone has. For that, she gets a lot of hate, but at the same time, it's what's going to help her reach the stars.
6

The Story Behind Her Name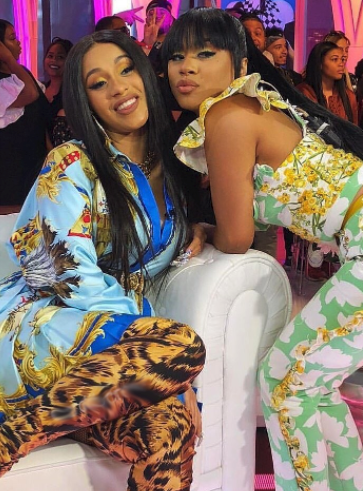 Many performers go by names much different than the one they were born with. Cardi B is certainly one of them. Before she got famous, many people referred to her sister as Hennessy, as that is what she drank a lot. Since the two were always together, people started calling her Bacardi, which eventually turned into Bacardi. Cardi B has also stated that sometimes the "B" stands for different things. Her sister has always been one of her biggest supporters, always willing to stick up for her big sister. It's not surprising that they have similar names. What is surprising, however, is Cardi B's real name.
5

"Bodack Yellow" Changed History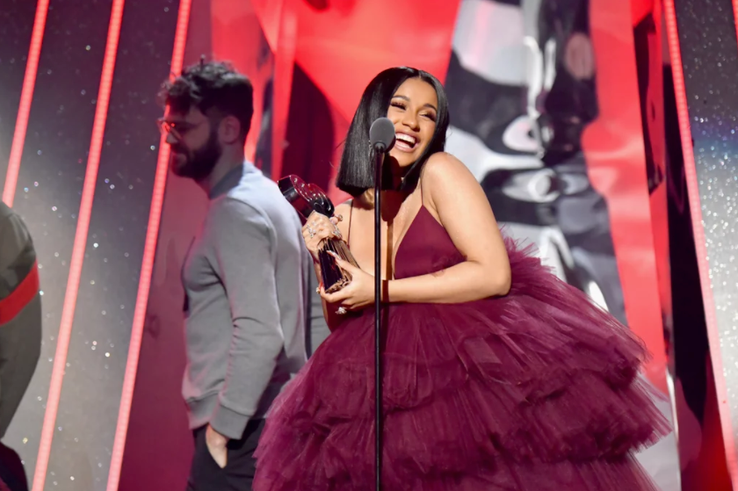 Cardi B didn't even realize that she broke a record herself until her name started popping up in reports about her being the first female rapper with a solo hit to reach the top of the charts since Lauryn Hill's 1998 "(Doo Wop) That Thing." Cardi managed to reach the top of the charts with her first single off her new album, so we can predict that this won't be the last time she does this.
Many people have stated that she's probably just a one-hit wonder, but her album is already blowing up and with her rising social media stardom, that's just filler coming out of hater's mouths. She managed to do a lot of it herself, and many celebrities were happy to show their support for this incredible journey.
4

Weird Noises Are Her Thing

One of her most well-known comedy bits is her constant strange noises. She always accentuates words in weird ways like "shmoney" and "okurr" and she rolls her tongue often. That's not only associated with comedy, but still, when Cardi does it, it's so extra! Really though, Cardi's noises can't be described so you should probably check out the video to get a good sense of what we're talking about.

She's so unique and always knows how to fill space with funny noises and sayings. It's clear that there's no one like Cardi and there's a good chance that we'll never meet anyone with as much star power as her. You can also hear her repeat the crazy noises often throughout her songs, using her voice in more ways than to just spill rhymes.
3

Some Think Her Birthday Is Important To Her Status
Cardi B was born on October 11, making her a Libra. Many people, including herself, have stated that this has a lot to do with her personality. Libras are known for being passionate and loving, but at the same time, stubborn. That seems like it could describe Cardi, especially if you listen to her music. Fellow Libras say that she's certainly like them.
She was born on the night of a full moon as well, which means it was during a time of self-awareness. It was an emotional lunar phase, so it certainly seems like there might be a chance that this had something to do with the way her personality developed. Of course, there's not much proof in astrology, and many people would say that this is bogus. What do you think?
2

She Might Be Feuding With Nicki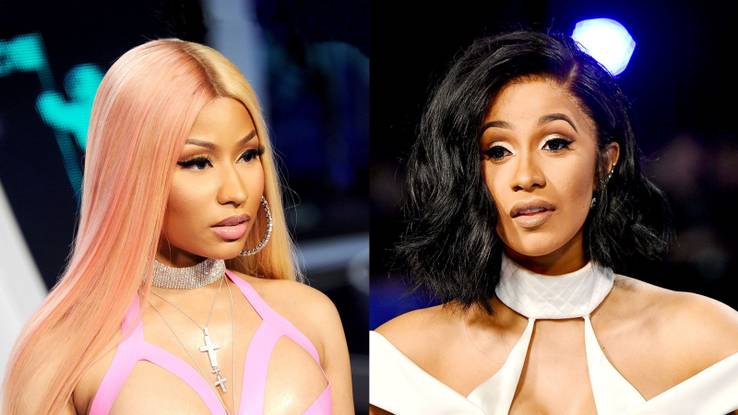 Nicki Minaj is certainly one of the most well-known and most successful female rappers of all time. Once Cardi's name started popping up, people were quick to start comparing the two. Of course, there are hundreds of male rappers, and not as many people are quick to compare them. women are always being pitted against each other, unfortunately, and these two aren't free from that.
The duo has had lyrics that some have picked apart stating that they were disses at one another. Both rappers are quick to squash this beef, and they eventually worked on Migos' song, "Motor Sport," together. After that was released, Nicki stated in an interview that her feelings were a little hurt over the whole ordeal, receiving more shade than love from Cardi for their parts.
1

Offset Wasn't Always The Best Boyfriend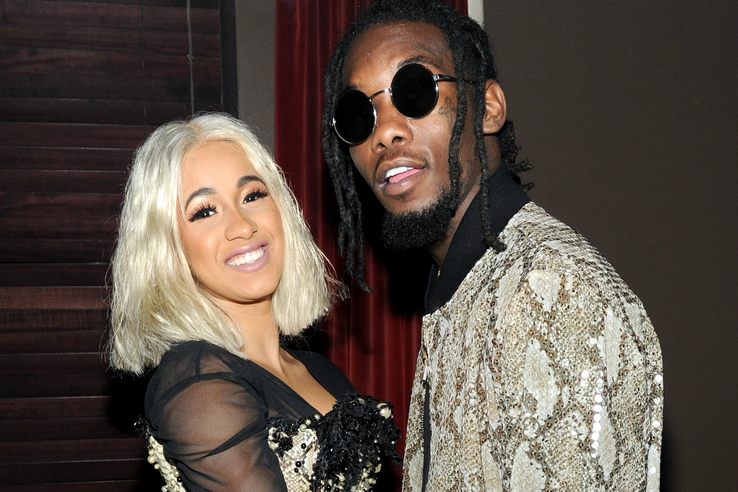 In January, after his computer was hacked and his personal videos and photographs exposed, it was rumored that Offset was seen making a tape with another woman. Explicit photographs and videos of Cardi were also released, but the real juice of the story is that someone was not a great boyfriend to Cardi. She recently released a single from her new album called, "Be Careful," in which many people believed to be about Offset's scandal. Cardi was quick to deny this, saying that she had already written the lyrics before she found out about Offset. A lot of people have criticized her for forgiving Offset and staying together, however, Cardi stated that she was in love with the Migos rapper and that she wasn't an angel either, admitting she had done some things in the past, too.
Sources: Billboard, Rolling Stone, Time, Wikipedia
Source: Read Full Article