We as humans really love gossip and drama. As long as it doesn't interfere with our own lives at least. So it makes sense that we just can't get enough of the Kardashian's and their lives. It seems like having all the money in the world just makes petty arguments that little bit more dramatic, which makes our reality TV watching so good. The drama of their show Keeping Up With The Kardashians and negative aspects of their lives (which there aren't many of) are heard a lot about in media. Kim Kardashian's robbery in Paris, her first divorce to basketballer Kris Humphries. Kourtney Kardashian and Scott Disick's break up (that one hurt us a lot too!), Khloe Kardashian and Lamar Odom's divorce and so on.
On a positive note, we do also hear a lot about their happy times and joyous occasions. When Kourtney and Scott's three kids, eldest son Mason, daughter Penelope and youngest son Reign were born. When Kim and Kanye West had first daughter North, got married in a beautiful ceremony in Italy, then had son Saint and new daughter Chicago. Kylie is with rapper Travis Scott and they have a beautiful baby girl together, Stormi. Kendall hasn't gotten married or had kids yet but her modeling career is the star of her life right now. The most recent exciting news for the Kardashian clan is the arrival of Khloe's first child with basketballer boyfriend Tristan Thompson, daughter True Thompson.
20

We Know She Had A Girl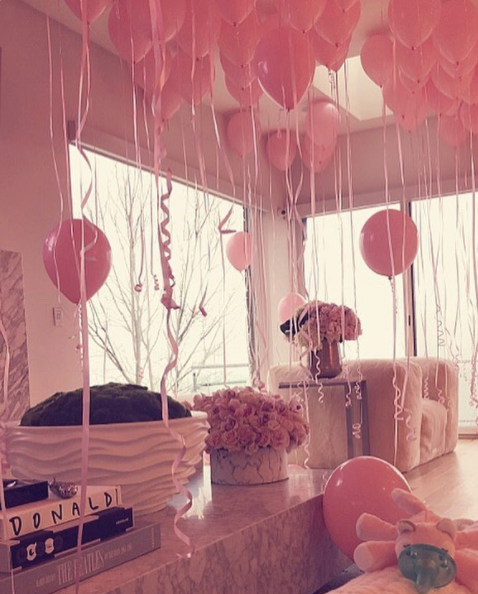 Celebrities these days either try to keep their pregnancy a secret the whole time (Hi Kylie!), or they share a few details and get their fans excited for the journey as well. Most celebs will let their fans know the gender or the first letter of their name. Khloe decided to do both. Like a lot of the Kardashian's do with their big news, Khloe announced her pregnancy to the world, and her family, on an episode of KUWTK. When the episode aired back in January, Khloe and Tristan announced their news to both their families at a casual barbecue. Khloe face timed Kylie to tell her, as Kylie was pregnant at the time too and kept it a secret until baby Stormi was born.
Khloe later revealed the gender, again, on an episode of her family's show. Khloe chose not to reveal the name, however, which we think makes the birth a lot more exciting. What was really exciting was Kylie not revealing pregnancy. Even though everyone expected baby Stormi, it was still kind of a shock to know she was real. Khloe has always been seen as the fun aunt on the family's reality show. That's why it was so special to everyone when she was having True, it's Khloe's time to shine at motherhood.
19

Health And Wellness Were Vital
This one is important in any pregnancy, so it's a no-brainer that Khloe K would find health and wellness very important while she was growing her daughter. As a lot of people, especially young women, look up to the Kardashian's, she thought it important to share her views and tips on health and wellness with her many followers through her app. In a post from early January this year Khloe describes her thoughts on why keeping healthy while pregnant is vital for her and the baby. "For me, health and wellness resolutions are especially important this year. Being pregnant, it's a whole different type of self-care. I still exercise to maintain my sanity and also to feel good about myself, but my workouts are not as intense as they once were."
The youngest Kardashian sister (the Jenner's are the Jenner's) continued with "I'm also eating differently because, of course, I have cravings, but I want to make sure I'm supplying my baby with the proper nutrients. So I'm focused on being healthy mind, body, and soul for myself and the baby." Aw. We always knew she'd be a great mom and role model, and she proved it before even having baby True. We can't wait to see how great she is now.
18

Working Out Was Important Too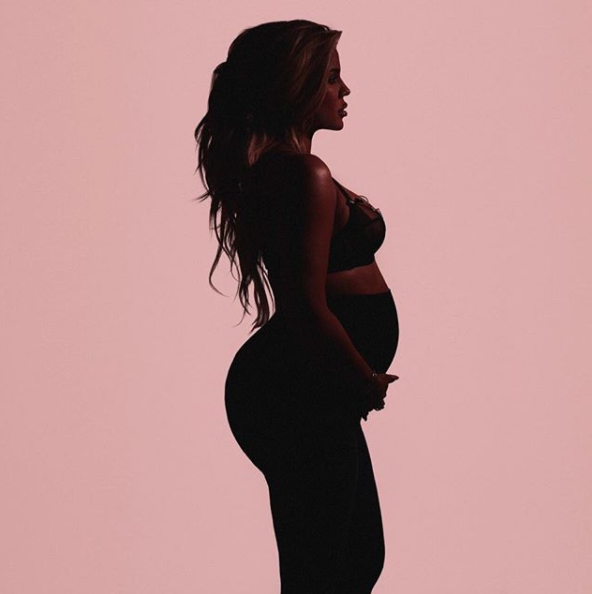 We all know that Khloe got really into fitness and often showcased her daily workouts through Instagram and her app. Of course when she was pregnant a lot of us expected her to stay off the gym equipment, but true to her form Khloe found a way. There was a lot of backlash in response to videos Khloe posted of her pregnant self-working out. People on Twitter saying that she shouldn't be working out that hard while pregnant. Khloe responded on Twitter with "For the ones who think they are physicians all of a sudden but MY doctor and I communicate and my workouts are cleared and highly recommended. Thanks, kiddos! Don't make me stop sharing sh**".
Khloe also tweeting to someone that her workouts were cleared, and recommended by her physician. We trust and believe that Khloe would do everything right by her baby, but we also understand that not all the tweets would've been negative people. Some were just fans concerned for the welfare of baby True. If you or your partner are currently pregnant and would like to know Khloe's routine, here is what she posted on her app. We advise that you see your own Doctor first, and make sure it's okay for your baby.
17

She Had Ideas For Names From The Start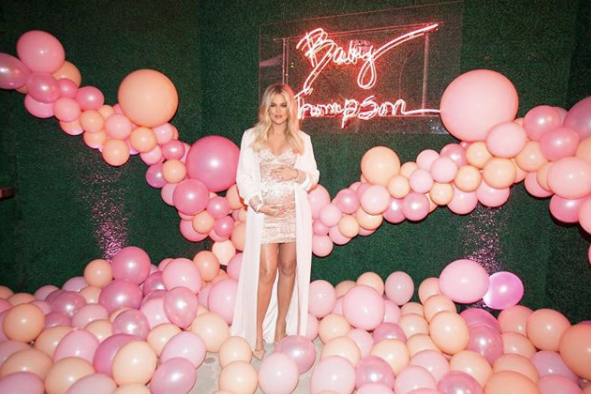 We all now know that Khloe and Tristan's baby daughter is named True. Khloe posted it on her Instagram just after the birth, and fans were divided on whether or not to like the name. Some were excited and found the name cute, and some were confused and unsure. Either way, the public opinions don't matter because that's what Khloe named her and that's all that matters. In an interview with Ellen before the birth, Khloe stated that she had actually picked out a boy name. If you don't remember just before in this list, Khloe really thought she was having a boy and the results from her doctor shocked her. She said to Ellen that she was going with Tristan Jr if it was a boy.
She also tweeted that she had no idea what she was going to pick for a girl, but she did have ideas of the letters being T (and it was) or K (we kind of wish she went with the K to keep it going). TMZ also recently got hold of True's birth certificate and it is official that baby True doesn't have a middle name. It's become a trend recently with Kylie and Kim's kids to not give them a middle name. Kourtney didn't agree to that, as all three of her children have middle names.
16

Her Diet Was Very Important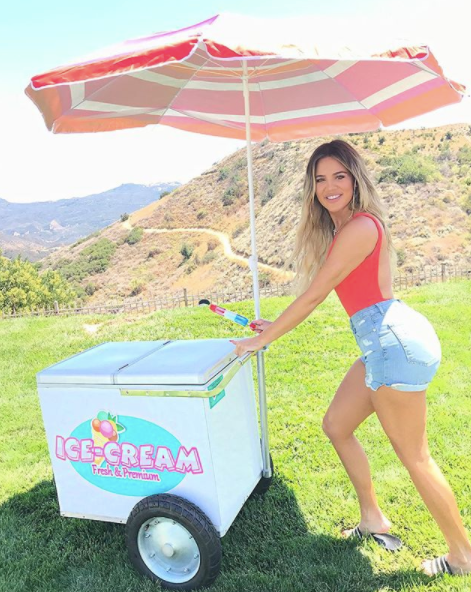 As Khloe was on the health movement her diet was important anyway. But it got a lot more important when she started eating for two. Two years ago Khloe decided to give up dairy. Milk, cheese, yogurt, ice cream, everything. We know what you're thinking, how does she have that willpower? We're thinking the same thing because dairy foods are too good (sorry for those of you who are lactose intolerant). Anyway, in 2016 she did and she told People that by simply not eating dairy she dropped 11 pounds in one month. She also said she didn't want to believe it because she loves cheese so much. Us too, Koko.
So that's another thing she can thank baby True for, is giving her the free pass for dairy again. Dairy is good for babies and moms during pregnancy because the calcium and other nutrients are fantastic. So even though Khloe said that dairy made her feel sluggish and slow and that her skin was clearer without it, the kids come first. Other than dairy Khloe has kept her diet consistent and healthy as usual, making sure to include safe workout routines to keep her fit and healthy for the baby, as well as so she can bounce right back after labor.
15

True Is Her Main Priority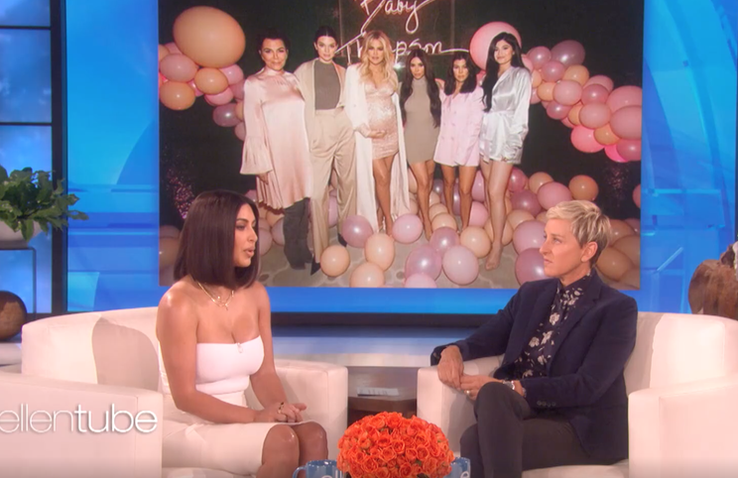 As every new mother learns, as soon as you know you're pregnant the baby comes number one in your life. When that baby is born and it becomes real, everything changes and a love you couldn't imagine happens. Khloe's mom Kris definitely knows this as the mother of six children and grandma to nine. In the episode of KUWTK where Khloe finds out the baby's gender, her mom Kris gives her some words of wisdom about Tristan's love for baby True. "This will be the love of his life, no offense to you, but this will be the love of his life."
Khloe joked back that she would be jealous, but it was all good-natured. Kris also told Khloe that Kris herself wanted a boy, and she got three girls first. Obviously, you love your child no matter the gender. Now that True is here Khloe and Tristan's focus is to shower her with love and adoration. There hasn't been any word on baby True since Khloe's first Instagram post about True's birth captioned "Our little girl, True Thompson, has completely stolen our hearts and we are overwhelmed with LOVE. Such a blessing to welcome this angel into the family! Mommy and Daddy loooooove you True!". We're ready to meet her now Khlo.
14

She Announced Her Pregnancy On KUWTK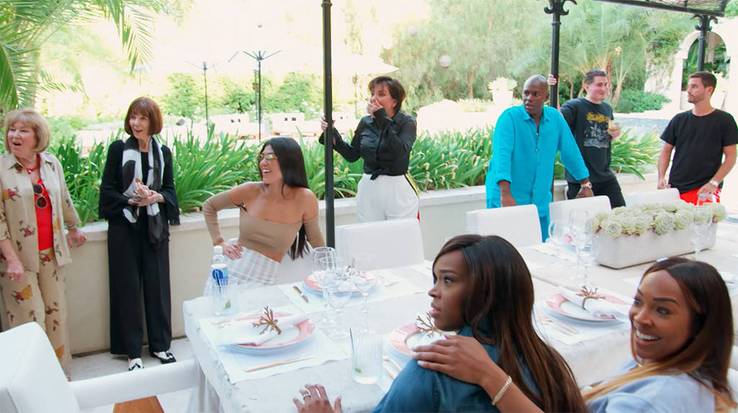 We've already covered this a little at the start of the list, but now it's time to get more in depth. Khloe's pregnancy announcement may have come after rumors but it was still a wonderful surprise for the world when she and Tristan announced it on an episode of her show. Khloe is the youngest Kardashian sister and has always wanted kids, stating in the caption of her Instagram post announcement (of course) "My greatest dream realized! We are having a baby! I had been waiting and wondering but God had a plan all along. He knew what He was doing. I simply had to trust in Him and be patient". We're tearing up in here.
Her family's and Tristan's family's reaction to the pregnancy was just beautiful, Kris Jenner crying her eyes out because she knew how special this was to Khloe."I'm ecstatically surprised," she said. "I always thought Khloe would be one of those women who wouldn't have kids, and I struggled with that." Seriously, guys, we can't handle all this emotion anymore. Everyone knew how ready Khloe was for motherhood, and how perfect she was going to be by her closeness to her nieces and nephews. It's just one big Kardashian-Jenner-Disick-West huddle and we love it!
Featured Today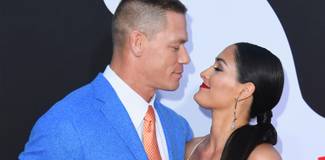 John Cena Tweets After Splitting From Nikki Bella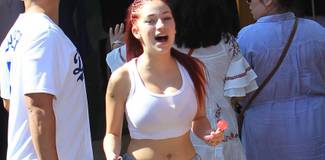 Cash Me Outside Girl Brawls With 9 Year Old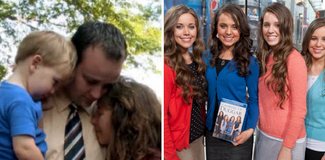 15 Photos Of The Duggar Family That Make Us Question Their Family Rules

13

She Had A Smooth Labor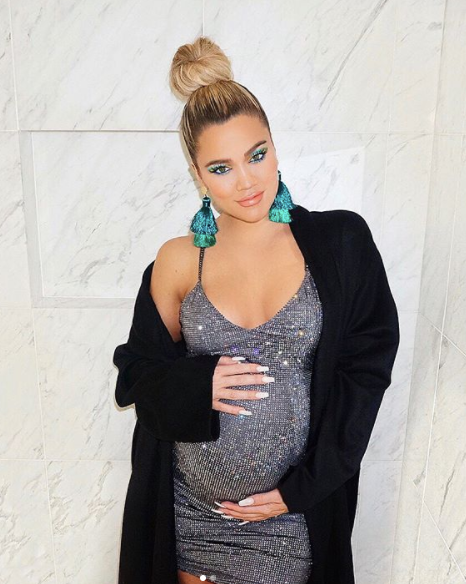 When Khloe went into labor and rumors started coming out about her labor we all held our breath. Finally, Khloe's sweet little daughter is going to come into the world. There were reports from TMZ that Khloe had gone into labor after Kylie's OB/GYN Dr. Thaïs Aliabadi posted on Instagram with the caption "I have the best job in the world…. #mysaturdaynight #lovemypatients #allbymyself #doctorswhotravel.". Since she's usually based in Calfornia and she was Kylie's doctor, fans had no doubt that she was traveling to Cleveland to birth baby True.
Another big hint that Khloe may have been in labor was the fact that Khloe was prepped and ready for the birth. A few days earlier she posted a picture of her and Tristan on Instagram with the caption "We are ready whenever you are little mama". True Thompson was a premature baby, even if she was only by a little bit. TMZ said that she wasn't actually due until the third week of April. Before True's birth on April 12th, Khloe posted on her app that she was ready to meet her daughter. "When it comes time to go to the hospital to deliver my baby girl, I'll be ready. Of course, I'm already packed up and have been for a while, LOL. I knew exactly what I wanted to put in my hospital bag – lots of comfy things for me and for her!"
12

Her Baby Shower Was Beautiful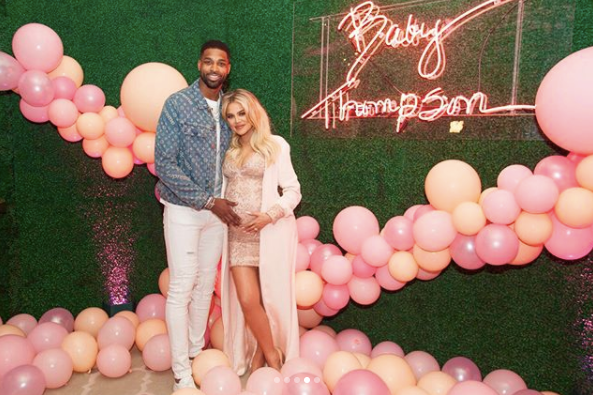 One thing we can all agree on is that Khloe's baby shower was absolutely stunning. Different shades of pink with a lot of roses, it was perfect. The Kardashians definitely know how to throw a bash. Khloe and Tristan's baby shower was open to family and friends, and of course, all the Kardashian girls looked stunning. Kourtney was wearing a baby pink blazer with heels, and she managed to rock it. Kendall chose the same idea and wore a light tan colored suit along with black heels and what looks to be a turtleneck top. Kim went with a simple halterneck tan dress. Kylie and her post-pregnancy glow shined in a short satin bathrobe. Kris looked elegant in her knee-high grey boots with a long satin dress that included bell sleeves.
What really stole the show at her baby shower were the flowers and balloons. Hanging pink flowers (courtesy of celebrity florist Jeff Haynes-Leathem) dangled down in the middle of the round table set up Khloe had (courtesy of Mindy Weiss, author, and decorator). Underneath the flowers in the middle of the circle, it was pink balloon galore. The pink and gold lighting definitely kept the atmosphere alive and it just looked like a magical wonderland. The shower also included hedges trimmed into the shapes of a few different animals. How adorable!
11

She Announced The Pregnancy Six Months In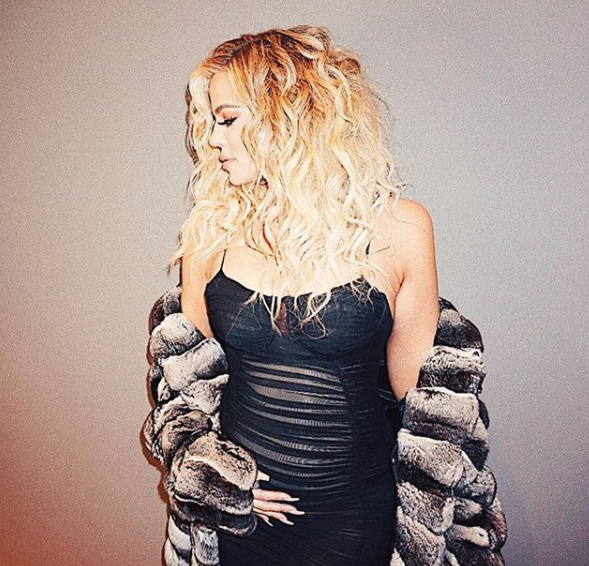 There was a lot of speculation about Khloe near the end of last year. Rumors of Kylie were spreading, so rumors of Khloe's pregnancy were starting to come up too. People weren't sure what to believe but all their hopes came true when Khloe announced her pregnancy a few weeks before she was 6 months. It's pretty impressive she hid that for as long as she did. As we know Khloe and Tristan surprise both of their families and the world when they announced the pregnancy on an episode of KUWTK. Khloe further posted on Instagram saying how grateful and excited she was.
Before her pregnancy post, we never would've guessed she was pregnant, but once Khloe went public it was bump pic after bump pic, and Khloe looked more stylish in every one of them. Now that baby True is here we're hanging to see pics of her. Like Kylie did with baby Stormi, Khloe is keeping True under wraps for now, so she, Tristan and their families can spend some private time with the new baby before she shows her off to the world. We understand the need for privacy, but we are still excited to see the newest member of the Kardashian-Jenner clan.
10

She Was Very Excited To Meet Her Daughter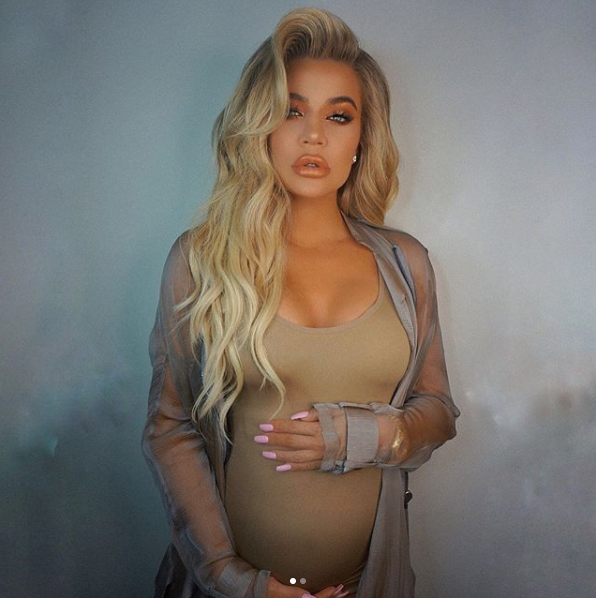 Like any first time mom, Khloe was obviously very excited to meet her daughter. Even after the episode where the gender was revealed and Khloe sounded disappointed, her love was back for her child, as fierce as ever in her many tweets and Instagram captions leading to the arrival of her daughter. In the last few weeks leading up to the birth, Khloe was posting a lot of bump pictures and loving captions like the photo above, which was Instagrammed and captioned "Baby mama KoKo! 29 Weeks and counting ❤️". In her posts on her Khloe Kardashian app, she often gushed about how excited she was to meet her baby and shared tips and hints about pregnancy to her followers.
Her last post before True was the photo of Khloe and Tristan with the loving caption that they were waiting for her and ready to meet her. Khloe often has a way with fantastic Instagram captions but it was especially sweet whenever Khloe posted a picture of her bump, she would have the most loving words for her unborn daughter. We just know that Khloe is going to be an amazing mom and we can't wait to see how excited she is about parenthood and starting her own little family.
9

She Had True In Cleveland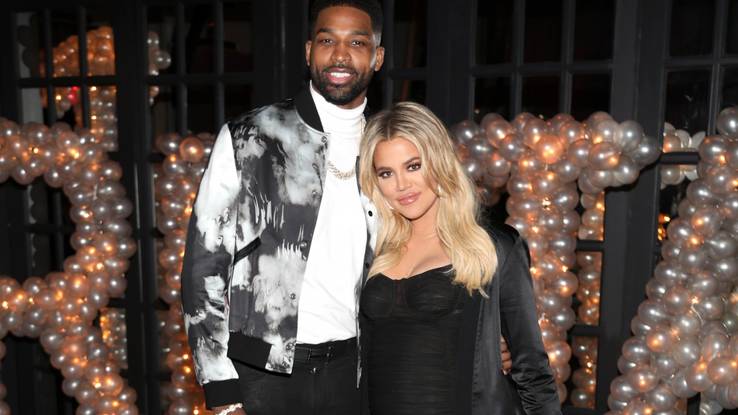 Unlike her sisters who stayed and had their babies in LA (it's not surprising they wouldn't want to leave), Khloe was flying between LA and Cleveland for most of her pregnancy. Khloe's boyfriend and the father of baby True Tristan Thompson is a basketball player who currently plays for the Cleveland Cavaliers. That's why he owns a $1.9 million dollar lakehouse in Cleveland, where Khloe relaxed and prepared for the baby. They even have a nursery, so it's looking like a home! Nearing the birth, it was getting too difficult for Khloe to travel so she settled down with Tristan at the lake house while she waited for baby True to arrive.
She's quoted posting on her app "In L.A., I'm SWAMPED with work. But then again, I love being in L.A. because I get to see my sisters and my mom, and I have my trainer and the people that I've grown up with. So there are perks to both cities for me!". She goes onto say she does miss her sisters but FaceTimed with them often to stay in touch. When the day came for baby True to arrive, her mom Kris and sisters Kim and Kourtney flew in to be with her for the birth. Along with Tristan of course.
8

She Loves Advice From Her Family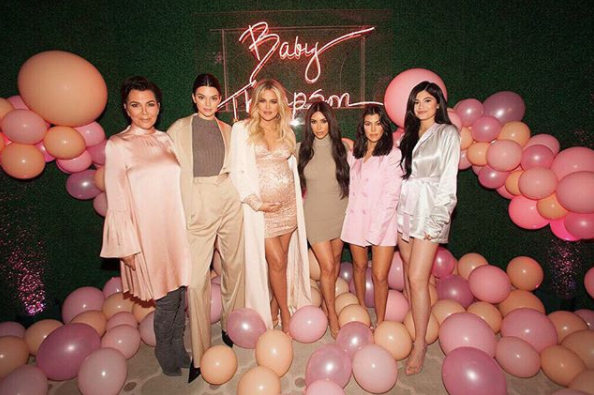 Everyone knows the Kardashian clan is a tight-knit family. They're basically together every minute whether it be arguing with each other, making up and in between. Well, we love watching it and have been enjoying the Kardashian family drama since their show Keeping Up With The Kardashians aired back in 2007. It's been eleven long years of watching the girls grow up and launch their careers – and their families. One thing we do know is that for all the fights and petty arguments they have, they also know how to love and give good advice to each other.
Kris, mom, manager, and giver of wisdom often has advice for the girls, and this time it was for Khloe. She gave Khloe words of wisdom in the gender reveal episode when she told Khloe that she would fall in love with her daughter as soon as she saw her (Khloe thought she was having a boy. In case you haven't read the rest of this article). Another source of advice often comes from her fans, a few of who have children for themselves. Khloe took to Twitter to mingle with her fans and sometimes ask for advice on a few different things. It must be good to know you have such a strong support system.
7

She Wasn't Afraid To Share About Her Relationship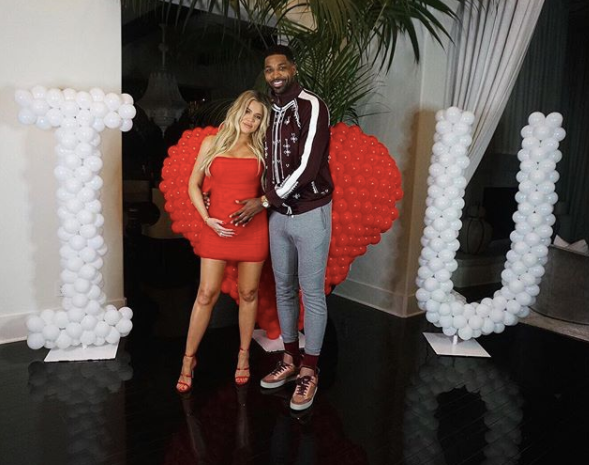 If you've watched KUWTK you'll know that Khloe isn't afraid to share her opinion, and she isn't shy either. That's why it wasn't a huge surprise when she felt open to sharing the details of her and Tristan's intimate life while she was pregnant. In a post on her app, a fan had sent in a question about how her and Tristan's private life was going while she was pregnant. Instead of finding a different question, Khloe didn't mind answering her loyal followers. She replied to the message with quite an answer, "I have always heard that women are extra horny when they're pregnant, but for me, it's been interesting." "In the beginning, sex was the same. As I got into my third trimester and started to get bigger it became harder to have sex and a little more uncomfortable and limiting."
Not afraid to be candid and open, Khloe added in that Tristan was nothing but caring and sweet, even when she confessed that she felt "uncomfortable and insecure". We're liking how honest she is with her answers, it's what makes her a fan favorite with the KUWTK fans. We wonder what her thoughts now are on labor. We hope that she gets back to her app soon, and lets us all know how she feels. We miss you, Koko.
6

She Kept Her Fashion Sense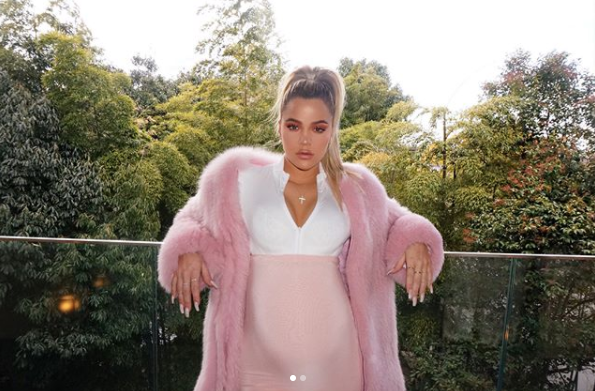 As we've seen throughout the photos of this post, Khloe never once lost her sense of style while pregnant. If anything she had more outfits than we've ever seen. While we wholeheartedly understand that when you're growing a baby inside of you, there are more important things than fashion. Especially when you're reaching the end of the third trimester. We commend you moms who could be bothered to get dressed at all. So that's why we think Khloe is a superwoman for keeping her sense of style up while pregnant. Wearing heels normally is hard okay? But wearing six-inch stilettos while carrying a baby simultaneously scares us and makes us proud. You go Khloe.
Scrolling through Khloe's Instagram shows she always has the best outfits on, from her pregnancy announcement right up until the birth of baby True. We don't expect her to keep her outfits up with a newborn baby, but knowing Khloe, we think she and true will have perfectly picked matching outfits. We are honestly hanging to see what little clothes True has. No doubt her wardrobe is already worth a lot more than ours. Keep your eyes peeled for the new episodes of KUWTK people, there might just be a closet shot.
5

Amazon Paid For Her Entire Baby Shower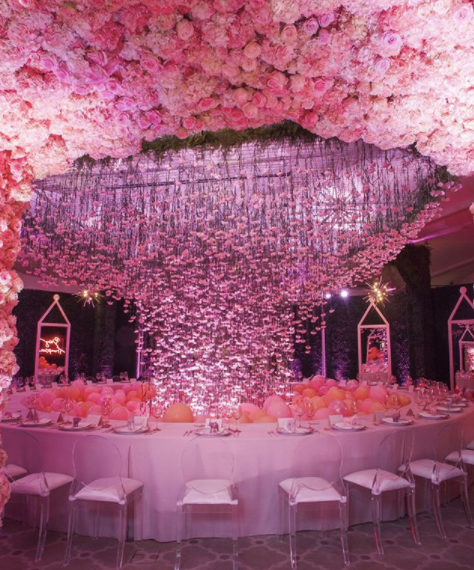 Okay, we know that we've mentioned Khloe and Tristan's baby shower a few times throughout this list, but seriously you guys need to see all the photos. It was possibly the cutest baby shower of 2018, although we're not ruling anyone else out yet. With the number of decorations and set up we imagine that Khloe and Tristan's baby shower would've cost quite an amount. It's fine for the happy couple though because online store Amazon footed the bill! Yep, the big website where you can buy literally anything, (including weird things you've never heard of but secretly want) paid for everything.
Khloe and Tristan's big day was sponsored by Amazon and was showcased by Khloe in her many Instagram posts about the celebratory day. They pay for everything and Khloe recommends using Amazon for your baby registry. That sounds like a pretty good deal to us. A lot of people assume that since Toys 'R' Us is going out of business, Amazon is looking to fill their shoes and become the biggest place for children's clothes and toys. Sponsored or not, we recommend you go on Khloe's Instagram and check out all the photos from the shower, it's full of wonderful ideas guys.
4

She Had A Small Pregnancy Complication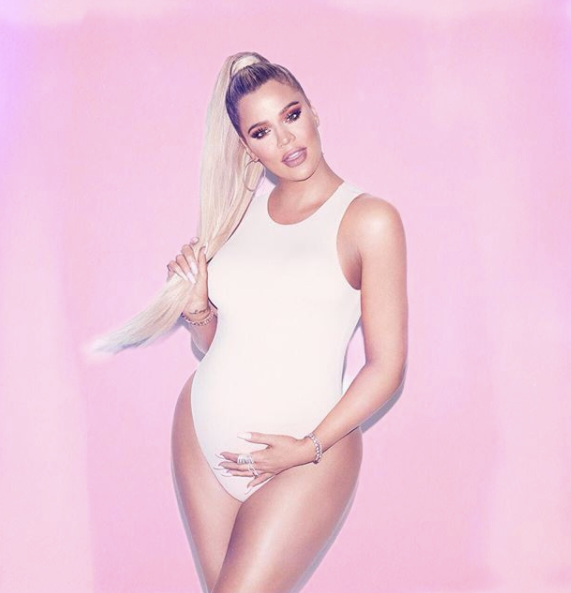 No need to panic guys, Khloe and baby True are fine and healthy. From what we've heard Khloe had a pretty smooth sailing pregnancy all the way through including the delivery. Khloe is very into being healthy which would've helped her remain calm and relax, which in turn would've made the baby calm and relaxed. That's how it works folks. In an episode of KUWTK (of course) Khloe opened up to Kim and Kourtney about a small complication during her pregnancy that scared her. Thankfully it wasn't a serious issue like Kim had during both of her pregnancies, causing her to use a surrogate to have her third baby, daughter Chicago West.
Medical issues are concerning normally, but it's a different kind of panic when you're pregnant. Khloe told Kim and Kourt that her doctor informed her she had low progesterone levels. Progesterone is a hormone that's important for avoiding a miscarriage. "Literally, I can't walk I just feel sick every night. I feel gross." She shared with her sisters. Khloe's doctor prescribed a supplement to replace and fix up her progesterone levels and Khloe definitely noticed the improvements. If you're pregnant and thinking you have the same symptoms, go to your doctor and discuss your symptoms to make sure you and your baby are healthy.
3

People Thought Her Pregnancy Was a Hoax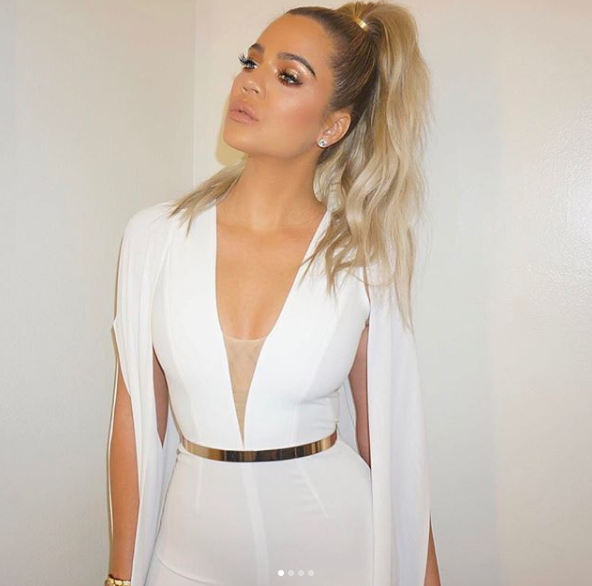 This one doesn't really surprise us as the world, especially the internet is a weird place. We think the rumors about Khloe wearing a fake baby bump while pretending to be pregnant. The crazy theory claimed that Khloe wasn't really pregnant, and neither was Kylie, it was all just a big set up by momager (mom + manager) Kris Jenner for publicity. As if the Kardashians need any more publicity to kick off their careers. There was apparent 'proof' that disputed Khloe's pregnancy claims. Here they are. First is the fan theory that Khloe couldn't be pregnant because he belly button didn't pop out. A fan on Twitter logically refuted that claim by posting a photo of her 40-week pregnant belly.
The second piece of 'evidence' was far wilder, and it was people claiming that Khloe wasn't even Khloe, it was a stand-in at her baby shower. We don't know how these people come up with this stuff. The obvious answer to that is yes it is Khloe posing with her big sister Kourtney at her baby shower. As for the rumors about Kylie, well they weren't as wild as Khloe's. Most of hers were about her being a surrogate for big sister Kim, which to be fair would've made sense.
2

She Designed Her Own Maternity Line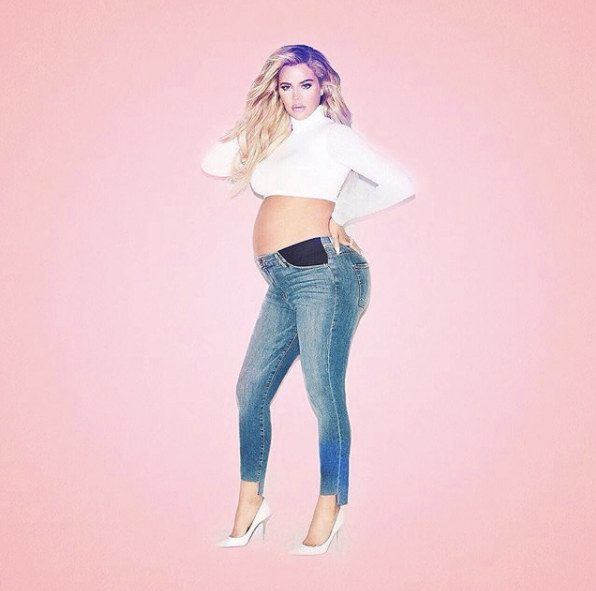 Move over Good American, it's time for Good Mama. That's right, while pregnant Khloe was inspired to expand her Good American Jean brand into including maternity jeans. So curvy pregnant mama's could still look fabulous right up until their due date. Not being able to wear jeans is a pet peeve for many pregnant women, leaving them with sweatpants, leggings or skirts. The Good Mama line was launched in March this year and of course was immediately popular as everything Kardashian is. Khloe posted a few different shots to her Instagram of her posing in her Good Mama jeans, showcasing the good fit and comfy look with her pregnant belly.
What can't Khloe Kardashian do at this point? She is an inspiring career woman and now mom to baby True. While she takes time off to enjoy motherhood and raising her baby, we think Khloe will still continue to run her business and we have a pretty good idea of what she should do next. We're thinking the next step for Khloe is to release a Good Baby line. Baby and kid's clothes would be so adorable. Watch this space because we have a feeling it's not that far away. Prepare for everyone you know to suddenly have babies, because the Kardashian's business empires are taking over the world.
1

True Is A Spring Baby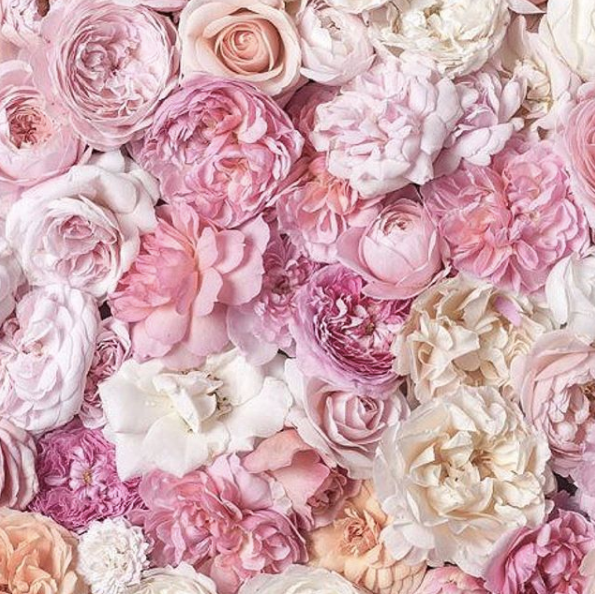 "Florals for Spring? Groundbreaking." Sorry, but we just can't help but think of The Devil Wear's Prada when we hear the word Spring. It is true (sorry), that True Thompson is a Spring baby. She was born on April 12th this year, just in time for Khloe to have her dressed up in the cutest little floral dresses. When we found out that Kylie was pregnant only after Stormi was born, it was a shock because it seemed to all happen so quickly, that's why it seems like True is close to Stormi in age, which they are, but there's actually a two-month difference. We don't know about you but we didn't realize Stormi was nearly three months already.
It must be exciting to know her daughter will grow up so close to all her cousins. Kim is especially excited about it, tweeting "I'm so happy for you! Your baby girl is so beautiful! You are so strong, you made that look so easy! I can't wait for our baby girls to grow up as best friends the way we are! I'm so happy I was able to return the favor of holding your leg while you pushed LOL". What a sweet sentiment. Bring on the baby photos!
References: thesun.co.uk, goodamerican.com, pedestrian.tv, etonline.com, nba.com, who.com.au, businessinsider.com, romper.com, dailymail.co.uk
Source: Read Full Article