The British Royal Family can trace its history back over 1,000 years. Before the 10th century, the UK was divided into numerous smaller kingdoms. By 939, the line of the Kingdom of Wessex ruled over the whole of England and it stayed that way until 1066. In 1066, William, Duke of Normandy, had been left the throne by his cousin, English King Edward the Confessor. Instead, his brother-in-law Harold seized the throne as Harold II. In October that year, William defeated Harold at Hastings, England; and became known ever after as: William the Conqueror.
The UK Royal Family boasts a line of unbroken succession for more than a millennium. Since then, the British Isles eventually became the wealthiest and largest empire in history. It was once said that: "the sun never sets on the British Empire." However, the sun has begun to; the last king, George VI, was the last Emperor of India and by the time Queen Elizabeth II was crowned, the Empire became the Commonwealth. Queen Elizabeth II has now reigned more than 66 years and amazingly, she's still only number 39 on the longest reigning monarchs list. At 92, Elizabeth II still has a long way to go, despite witnessing a lot; from World War II, Princess Diana's death; three of her children divorcing and her grandchildren marrying. Most recently to tie the knot will be when Prince Harry marries actress Meghan Markle on May 19th, 2018. Despite never being out of the public eye (many blame the paparazzi for being indirectly responsible for Diana's death) plenty goes on behind the scenes that we don't know about.
24

The Descendents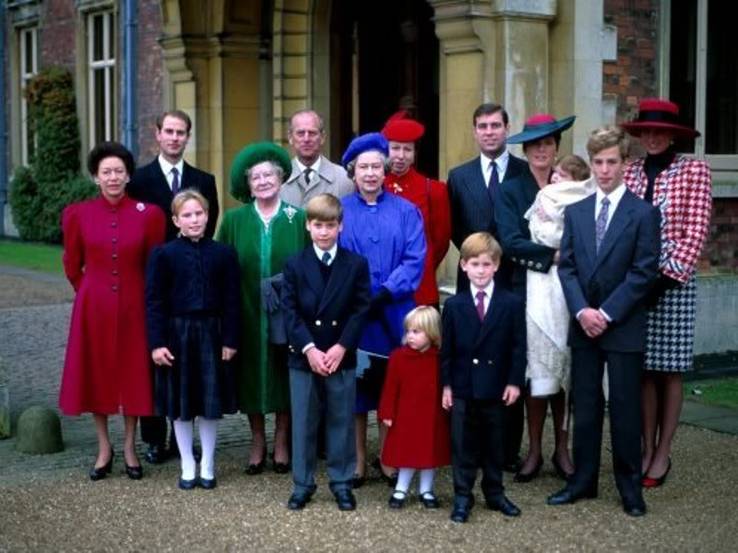 The most important thing for any dynasty – especially those of royal heritage – rely on producing offspring. Queen Victoria had nine children – which is nothing compared to the numbers medieval kings had with their mistresses! Elizabeth II has four children, who in turn each have two children. Prince Louis is the most recent of Her Majesty's great-grandchildren, bringing the number to six in total. Like any family, the time comes for a family portrait.
Such as this image, which depicts the four generations of the royal family at the time. Here, Princes William and Harry are very young in this photograph and the Queen's sister, Princess Margaret, is still alive, as is the Queen Mother. It is certainly a rare shot, as the picture still shows Princess Diana in a portrait of the family – meaning it had to be before she and Charles divorced in 1996. Sarah Ferguson is also in shot, meaning this picture must have been taken before 1992, prior to Andrew's divorce and Charles and Diana's separation. The family appears to be gathered at the Royal Family's summer retreat of Balmoral in Scotland. A rare moment of happiness for the members in the image, even though Prince Charles isn't pictured.
23

A Lifetime of Love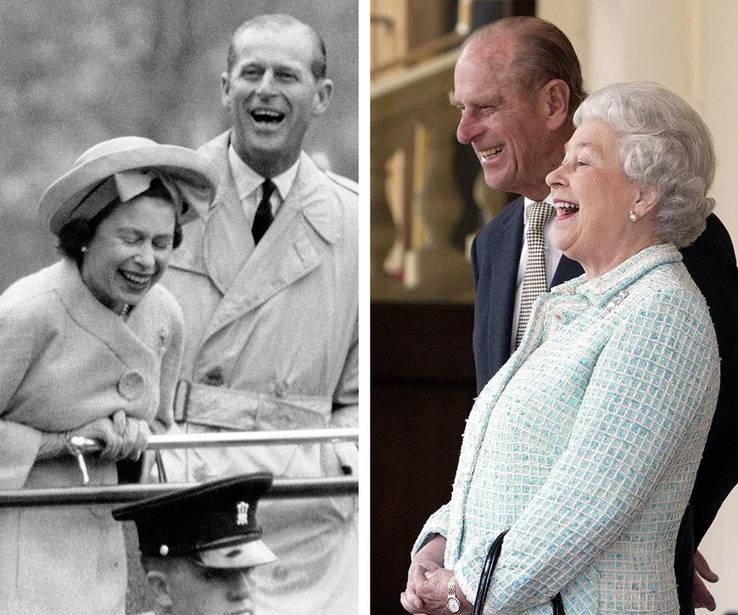 There are many people who fail to live for 71 years, but this entire lifetime's worth of decades is precisely how long Queen Elizabeth II has been married to Prince Philip. Although retired from public duties (turning 97 next month), he remains a strong factor in the queen's life. The pair met in 1934 and they began correspondence in 1939 when Princess Elizabeth was 13 and Philip was away at war. Descended from Danish and Greek royalty, he is the queen's second cousin. The pair married in 1947, Prince Charles was born one year later, the couple has not left each other's sides since.
Despite the odd gaffe and inappropriate comment, Philip has done a lot beside Her Majesty. His Duke of Edinburgh Awards champions many deprived young people to achieve goals that would otherwise be out of their reach. As a century fast approaches for the aged prince, global audiences are treated to a rare glimpse of the couple's trials in Netflix series, The Crown. So with the drama captivating audiences around the world, it is unique to see images of the queen and prince looking so happy together after nearly three-quarters of a century in each other's lives.
22

A Real Family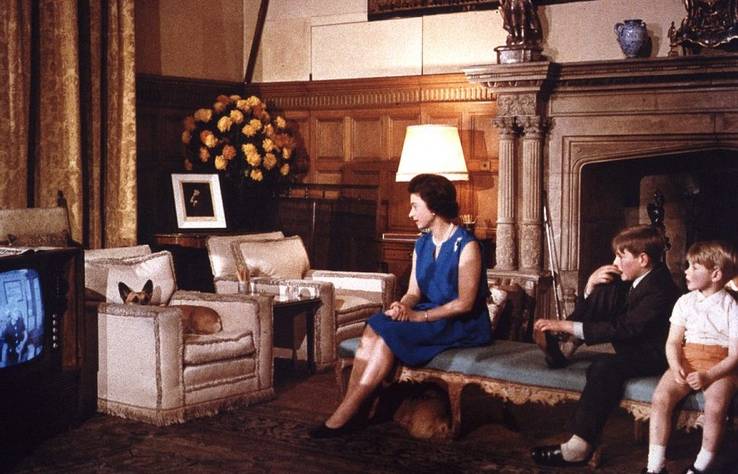 The Royal Family are still just that, a family. Even though media attention follows them wherever they go, when all is said and done, the Queen is still a mother, grandmother, and great-grandmother. Kate Middleton will be the same when she becomes queen. Royals barely get time to themselves, but as this picture shows, they still manage to squeeze in time for normal things, like TV:
Each morning, little Charles would be taken to see his mother at 9. And, in the evenings, engagements permitting, the Queen would join him in the nursery.
"For the first month of his life, the baby slept in a round wicker basket in the dressing-room adjoining the princess's bedroom, and she happily breastfed him. It was only when she contracted measles that she heeded the advice of doctors and handed him over to the nursery staff. Philip did go to great lengths to introduce both children to the physical activities he loved so much. Sometimes, he'd take them camping on the windblown Highland hills, where they'd cook over an open fire and spend the night in sleeping bags."
As this excerpt from the Daily Mail shows, the Royals certainly invested a lot of energy into their kids.
21

Meghan's Memories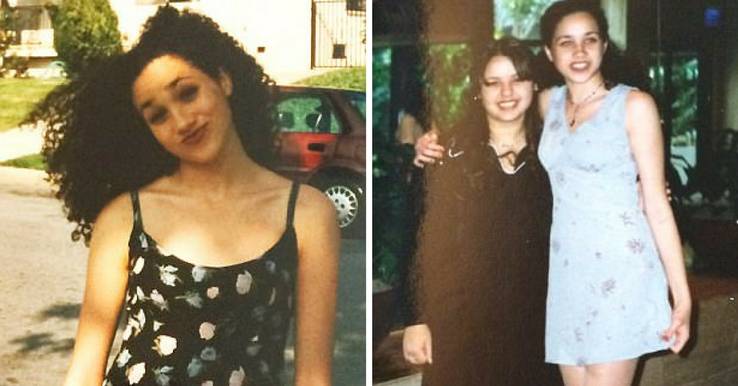 80 years is a long time when it comes to social and political upheaval. When Queen Elizabeth II was born in 1926, she was never meant to be queen. Her father was the Duke of York at the time, his older brother Edward was the heir. Ten years after Elizabeth's birth, her grandfather, George V, died. Less than a year after becoming king, Edward VIII abdicated in order to marry the American divorcee Wallis Simpson. The notion of wedding a commoner or divorced person at that time was unthinkable; now, Meghan Markle proves how the rules no longer apply.
Not only is Meghan Markle a commoner, American, divorced and older than Harry; she is also mixed-race. This is something that would never be entertained when Harry's great-great-uncle Edward was king in 1936 (considering Edward – Duke of Windsor after abdicating – was good friends with Hitler too). Nearly a century later and opinions have thankfully changed enough so that a girl from Los Angeles, with a dad who worked on sets in the movies, could end up a princess. Grace Kelly married Prince Rainier of Monaco, and that was one of the only other instances in which an actress became a royal. Hollywood has always aspired toward the regal, but only a few in Hollywood have achieved it. This young girl pictured above, probably had no idea that one day, it would be her.
20

Player Prince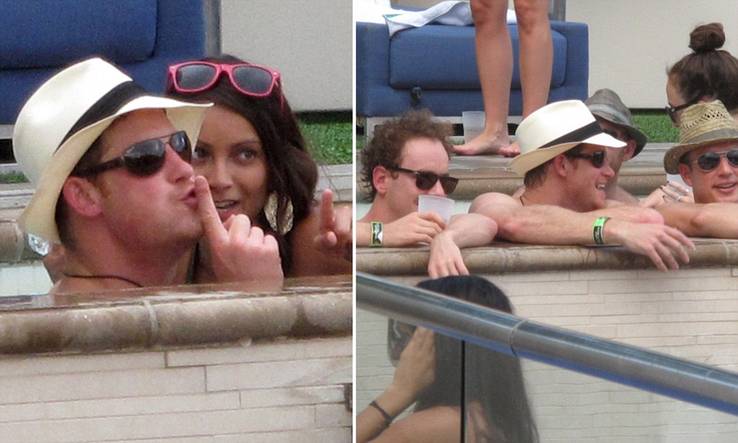 Royals have always been allowed to explore their naughtier side, especially male royals – though the girls have dabbled in debauchery too! In the past, many of the royal mistresses were quite famous: such as Nell Gwynne, mistress to Charles II, or Lily Langtree, the mistress of Harry's great-great-great-grandfather, Edward VII. Of course, Prince Harry behaved in the partying manner similar to many of his young male contemporaries in the military, though now these acts are behind him.
However, it is well known that the stiff upper lip Establishment of the UK favors decorum in all things. During Harry's younger days, he played fast and loose with the protocol in a similar way that his mother did. Although Prince Harry does admit that much of his wild behavior buried a great deal of his pain at his mother passing when he was 13. In recent years, he revealed when interviewed that he battled mental illness, linked to his grief for a number of years. What with this and his easy-going, light-hearted persona, it has endeared him not only to the British public, but to the globe. Now his marriage to a Hollywood actress from America who also has a strong social conscience which will definitely mesh well with the charitable nature Harry inherited from Princess Diana.
19

Not a Newlywed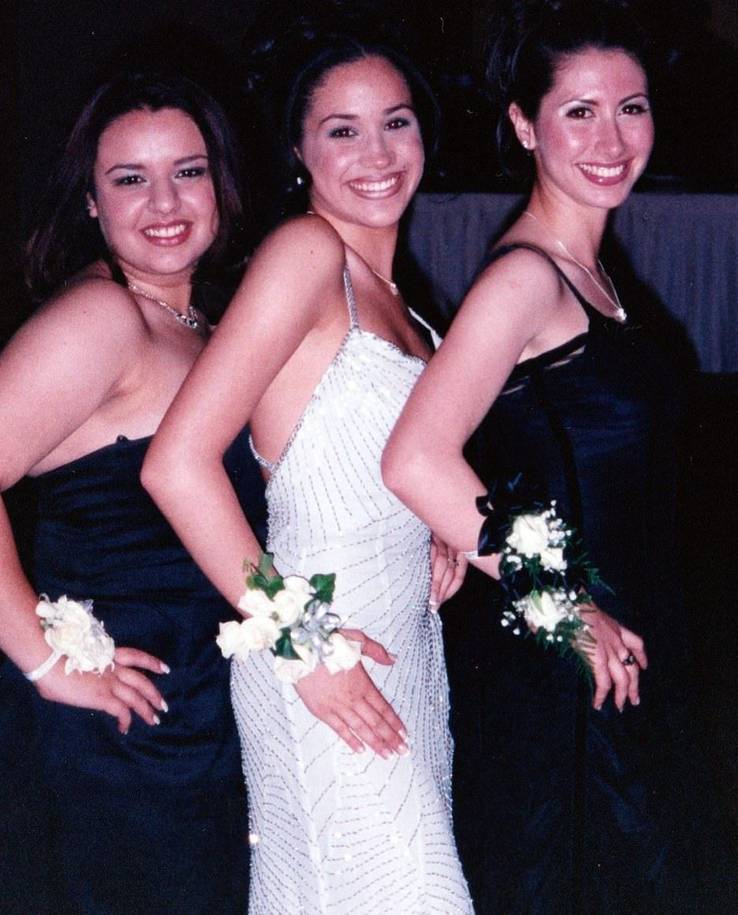 Standards differ, times change and just because someone was once married, does not mean they are straight out of Shameless! To the British Royal Family, however, it might as well have been the case. One reason Prince Charles's love for Camilla Parker-Bowles was forbidden was because Camilla had previously been married and the wife of the Prince of Wales needed to remain innocent. It is unlikely that such an archaic belief still applies today or to Prince Harry (seeing that William has produced 'an heir and a spare' – or two in his case!)
Meghan Markle is certainly not a stranger to the bedroom, having been wed previously and in this modern world, hardly anyone waits until their wedding night to do so. Markle's previous husband was film producer Trevor Engelson, whom she met in 2004; the pair eventually tying the knot in 2011. Seven years did not equal a long enough time together to cement their relationship, and so two years into their marriage, they filed for divorce. Her relationship with Prince Harry has moved much faster, their relationship lasting a little over a year before their engagement. By the time of their wedding day on May 19th, Harry and Meghan's entire time as a couple up to that point is shorter than Markle's previous marriage!
18

The Mother-in-Law Meghan will Never Meet
One of the saddest aspects of the forthcoming celebrations will be one notable absence felt by many people around the world, and the groom most of all. One poignantly tragic moment of William and Kate's wedding was the fact that Princess Diana was not there and many thought about that fact, as they did at the births of all three of the couple's children.
Unlike Kate or Meghan however, Diana was a member of the British aristocracy. Diana was the fourth of five children; the daughter of John Spencer, the 8th Earl Spencer, her nobility could be traced back to the Middle-Ages. Diana even shared ancestry with another legendary British figure, former Prime Minister, Sir Winston Churchill. The ancestral seat of her father's line, Althorp House, became Diana's home, but she did not live there much. Instead, she lived on Park House on the Sandringham Estate, one of the queen's own houses. It was not long before she met Prince Charles. She was 16 at the time and Charles was actually dating her older sister. It was three years before Charles and Diana began dating, while Lady Diana Spencer was a teenager. This hidden pic shows Diana as a teenager, probably around the time that her father became Earl Spencer and moved to Althorp in 1975; a young girl unaware of her future impact and tragedy.
Featured Today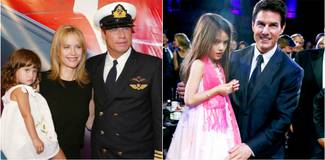 15 Surprising Celeb Kids Born Into Scientology Because Of Their Parents

10 Actors Who Made It Big With One Role (And 10 Who Couldn't Recover)

15 Things Marvel Wants Fans To Forget Before Watching Avengers: Infinity War

17

Photobombing Grandma!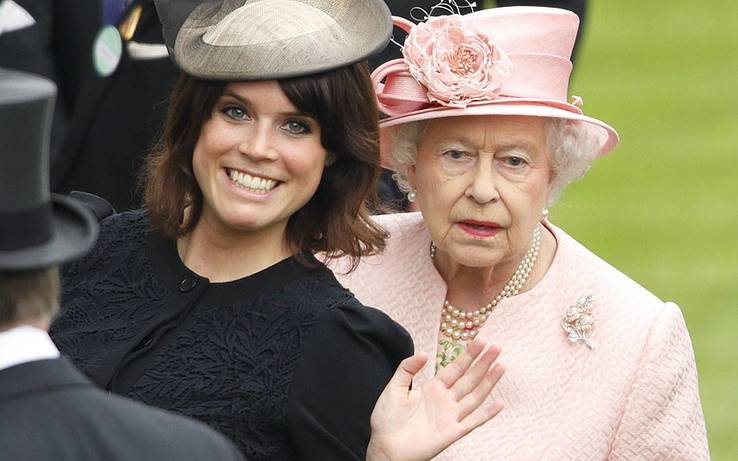 In the age of cameras everywhere, we are used to selfies, and for a family that has cameras or paparazzi constantly around (like the royals), they hardly give cameras a passing thought. One of the main comedic or impolite things of image etiquette (depending on point of view) is photobombing. But when you are the granddaughter of arguably the world's most famous woman, why not photobomb your granny's pic? Being a royal grandchild, however, does mean that you are constantly given opportunities to be snapped beside the monarch, even if you are a lesser royal.
Beatrice and Eugenie are the two daughters of Prince Andrew, the Duke of York and Sarah Ferguson. Although the position of Duke of York is essentially the second-highest noble rank after the heir to the throne, Prince Andrew's title will not pass to his daughters, because it has historically passed to the brother of the monarch (or Prince of Wales; AKA Prince Charles). But this still does not mean that Princess Beatrice and Eugenie of York don't enjoy privileges as the queen's granddaughters, one that Eugenie (pictured) is indulging in during this photobomb. The queen is known for her love of horses and attends Royal Ascot every June. Ascot is a very fancy affair, with people dressing in their finest, including an enthusiastic Princess Eugenie that is either wanting to be seen with grandma or ruining the pic to give the queen a break from the glare?
16

Rare Moment of Forgetting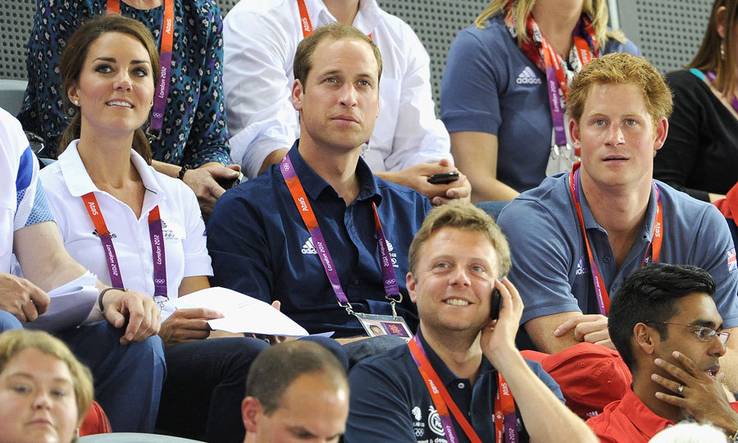 A year after the marriage of Prince William to Kate Middleton, there was Elizabeth II's Diamond Jubilee and the Olympic Games in London. These two years of celebration were joyous events that everyone could get involved in, including the Royals, who wished to enjoy the spectacle with the rest of the UK's citizens. Here we see the three young royals that are the future of the British Royal Family, enjoying the fun of the events at the London 2012 Olympic Games, as Best Life Online points out:
"Kate was a guest editor at Huffington Post in Britain, William gave a revealing interview to British GQ about how the loss of his mother, Princess Diana, has affected his life and Harry recently interviewed Barack Obama for BBC Radio. Meghan proclaimed her love for Harry in Vanity Fair ("We are two people who are happy and are in love") and appeared on the magazine's cover. Is there an American Vogue cover in Meghan's future? We wouldn't be surprised. Curious about the actual proposal?"
The world is now ready for these open, happy and engaging young royals. Although the queen has always managed to maintain a good relationship with the public, the young royals are part of the modern culture, blessed with Princess Diana's loving personality, making them ready to continue the monarchy's legacy.
15

Hounded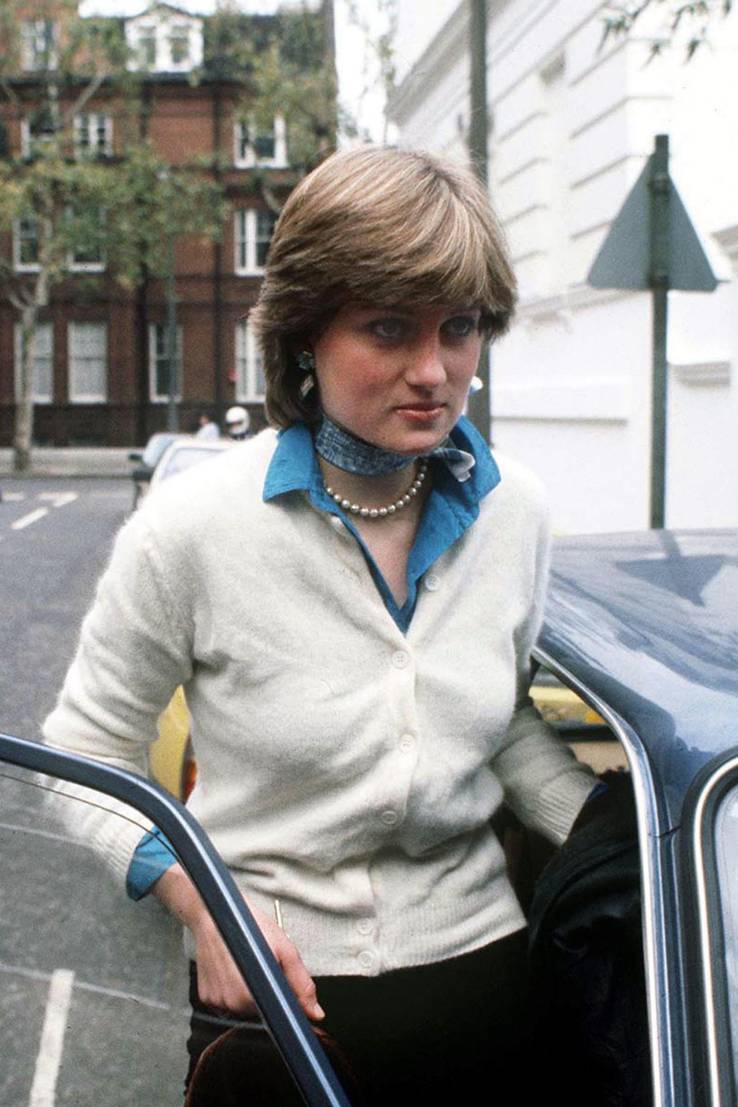 Diana's life was short and tragic. A beautiful young woman who was like a breath of fresh air to the stuffy institution. Although a princess, she earned the name "The Queen of Hearts," due to her devotion to charity and open, caring manner. Shaking hands with a man dying from a disease without gloves really demonstrated a tenderness the world was unused to with the Windsors. USA Today writes:
She was known to talk with Londoners living on the street, and she advocated for the homeless. Diana, who visited homeless shelters with her young sons, once said in a 1995 speech for the homeless charity Centrepoint, a youth organization for which she was a patron, that every "young person deserves a proper start in life, and those who have no family to turn to, need to rely on us as a society (to give) the help, the encouragement they need."
This early photograph dates back to 1980 when she and the Prince of Wales began their courtship. It was just one of the many pictures that marked a young woman's transition from marriage through motherhood, to divorce and death. Aged only 19 in this image, a whirlwind life awaited a once normal young woman.
14

20th Century Matriarch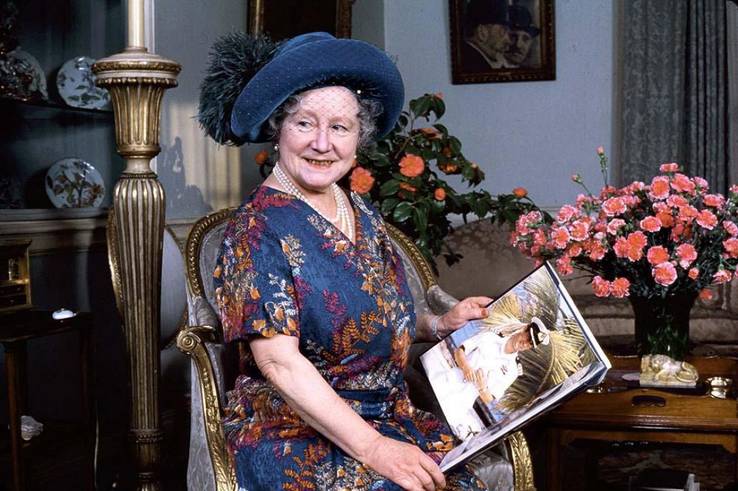 This was a woman who began life as a minor noble, who expected to end up as a minor royal. Instead, she was the last Empress of India when the sub-continent gained independence in 1947. The Queen Mother was born in 1900 when her daughter's great-great-grandmother Queen Victoria was still on the throne. Her full name was Elizabeth Bowes-Lyon, born the second-youngest of ten children to Lord Glamis, who eventually became the 14th Earl of Strathmore. Glamis Castle in Scotland has an interesting history, claiming to be the most haunted castle in Scotland, possibly the world (the Queen Mother's bedroom 'the Blue Room' was apparently haunted). Also, legend has it that King Macbeth murdered Duncan in Glamis Castle (the famous play dubs MacBeth: 'Thain of Glamis').
Becoming the Duchess of York in 1923, she became queen 13 years later. During World War II, she remained alongside her family in Buckingham Palace throughout The Blitz that battered London. But she never had much time to enjoy royal life after the Allied victory, as her husband, George VI, died in 1952. The king was a heavy smoker and died from it, leaving his daughter to take the crown at the tender age of 25. Although as well as having Philip by her side, Elizabeth II had her mother as a secure point of wisdom for 50 years of her reign. The Queen Mother died several months shy of the Queen's Golden Jubilee celebrations, aged 101. This picture shows the family's matriarch (and Prince Charles's favorite) relaxing.
13

Passionate Parents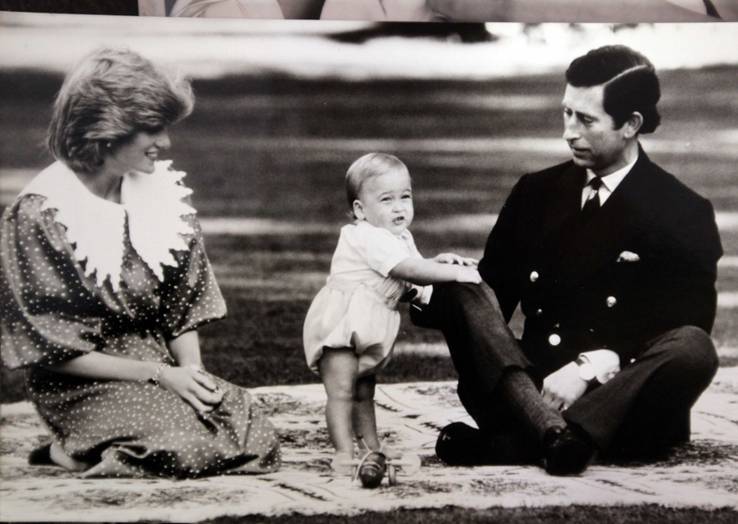 Although his parents made time for their children, Prince Charles was never close to his father. Charles was never the robust, outdoors type, unlike his younger sister and dad's favorite, Princess Anne, who apparently Philip was believed to have said wished could be heir instead, as The Rake mentions:
"Prince Charles was always a family man, and there is much evidence that, as a boy, he preferred the holidays with his family to being at school. Yet he had moments of angst, for he was in awe of his father, who detected an oversensitive boy into whom confidence should be instilled. The methods used were not to Prince Charles's liking, and certainly, Gordonstoun school, which had so suited Prince Philip's temperament, was a largely unpleasant experience for Charles.
Times had changed considerably by the time the Prince became a father, in 1982. Both he and Diana were much more hands-on. When the Queen and Prince Philip went on their Commonwealth tour of 1953-54, the children were left at Buckingham Palace with their nannies, only joining their grandmother, the Queen Mother, at weekends and for the Christmas holidays at Sandringham. It seems extraordinary that they did not move in with her at Clarence House, or that she did not move into Buckingham Palace, but that is how it was.
The Prince and Princess of Wales were having none of that. When they went to Australia and New Zealand in 1983, they took the infant Prince William with them."
12

Doting Diana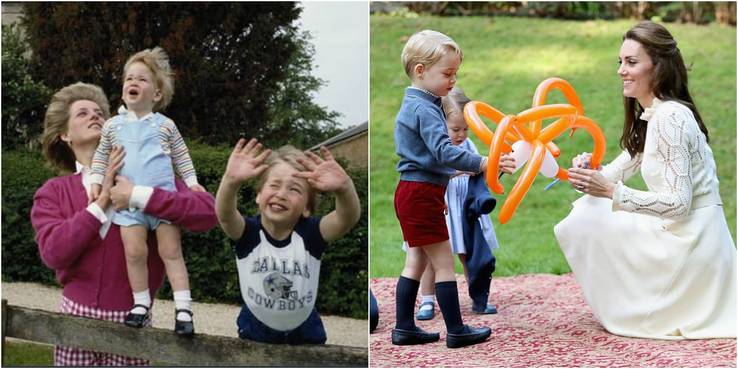 One of the only things in common that Diana and Charles shared was their wish equally to be more hands-on parents, as echoed in Hello Magazine:
"Warm, doting and involved, the Duke of Cambridge's approach to fatherhood has set a new standard for royal family life as he raises his two children, George and Charlotte, with wife Kate Middleton. Unlike his predecessors, William openly hugs and kisses his children and is unabashed about being a modern dad – a precedent that was set by Diana, who vowed to give her sons normal upbringings.
Since Princess Diana's death in a tragic Paris car crash on August 31, 1997, her sons Prince William and Prince Harry have carried on her legacy. The brothers have grown up to be fine young men, a credit to the down-to-earth parenting that Diana, who was born in 1961, was determined to provide for her children. As William awaits baby number three, and Prince Harry announces his plans to marry next year, click through to see the many ways Diana's sons have carried on her legacy both in their royal roles and private lives."
Even 20 years after their mother's death, it is clear Diana's break from protocol has left its mark.
11

Wedded Bliss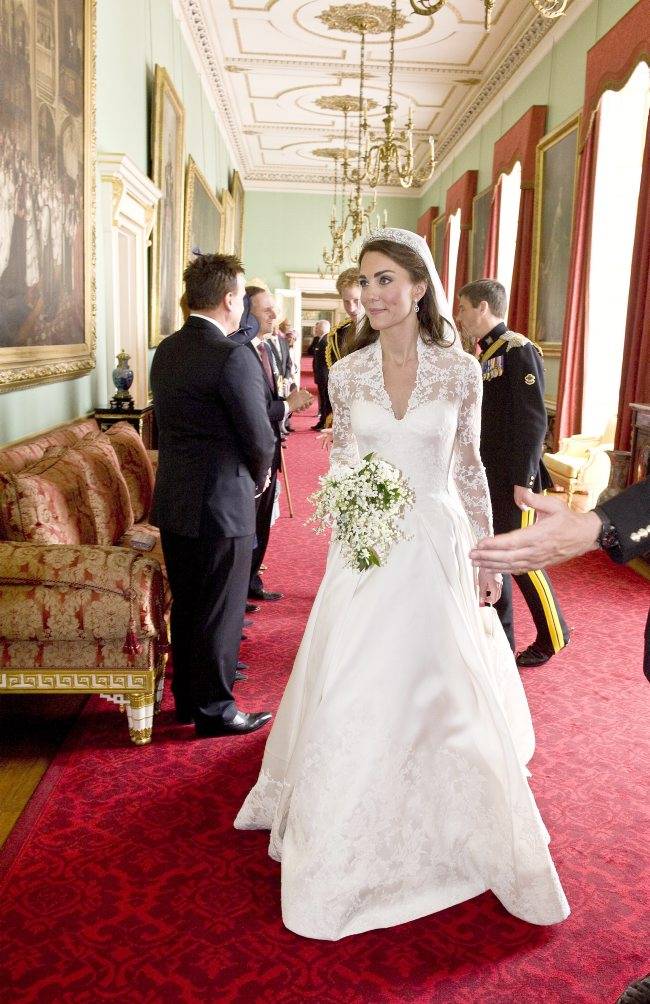 William and Kate met in a very regular way: while studying at university together. They met at the University of St Andrews, Scotland, in 2001, where they both studied History of Art; they became a couple two years later. After a short split in 2007, their relationship was rekindled and they became engaged in Kenya in 2010. The rest is history, as Royal.uk says:
"On Friday 29 April 2011 at 11 o'clock HRH Prince William of Wales and Miss Catherine Middleton were married in Westminster Abbey. Ahead of the service, Miss Middleton traveled by car with her father from the Goring Hotel, down The Mall to Parliament Square.
Lining the aisle were eight 20 feet-high trees six English Field Maple and two Hornbeam. Miss Middleton carried a bouquet of myrtle, lily-of-the-valley, sweet William, ivy, myrtle, and hyacinth. The Dean of Westminster conducted the service, the Archbishop of Canterbury married the couple and the Bishop of London gave the address. After the ceremony, the newly married couple, now titled Their Royal Highnesses The Duke and Duchess of Cambridge, traveled in a horse-drawn carriage procession to Buckingham Palace and were greeted along the streets by members of the public."
This image provides a rare glimpse of the new bride behind the scenes as Catherine left the cheering crowds behind.
10

Meghan's Moments
This cozy picture shows a younger Meghan pictured with a handsome looking man. Little did this guy know that he was hugging a future member of the British Royal Family, because the original image – if the guy in question has it – must now have some value. As a Hollywood actress, she has led a fuller and more active life than many of her contemporary royal brides-to-be. Charles met Diana when she was 16 and Meghan marries her son old enough to have been Diana's mother at that age. Experience makes Markle a more mature and well-rounded person, a confident and certain individual that compliments Prince Harry's personable character, as Fortune describes:
"Markle's choice to leave acting and move across the pond doesn't necessarily signal that she'll ignore those initiatives. For one thing, she played Rachel Zane on Suits for seven years—and sounds as if she's more than ready to move on. "Once we hit the 100 episode marker, I thought to myself, I have ticked this box," she said. And while she's stepping away from UN Women, that doesn't mean she's abandoning her commitment to gender equality. In fact, with her now-global platform, she may actually be able to make a much bigger difference."
9

Mother's Wedding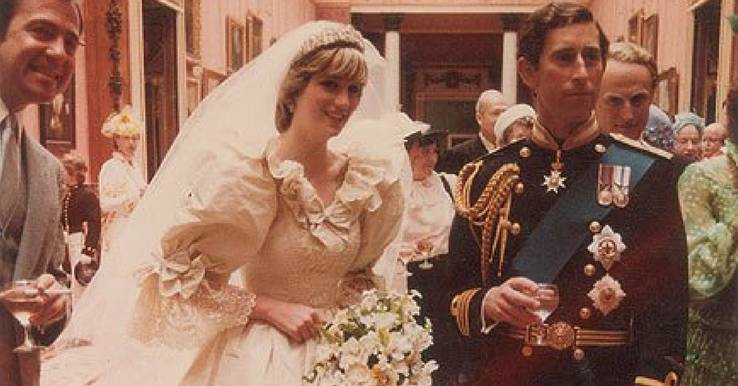 The marriage of Charles: Prince of Wales to Lady Diana Spencer is up there with one of the most watched events in history, as Town and Country documents:
"Never has there been a royal love story like Prince Charles' and Prince Diana's. The couple met when Diana was only a teenager and Charles was dating her older sister. Several years later, after only 12 dates, the couple got engaged and were married within six months, on July 29, 1981 at St. Paul's Cathedral. The wedding was broadcast on television and seen by around 750 million people around the world.
An international event, it is remembered as one of the most famous weddings in royal history, even after Princess Diana and Prince Charles' divorce in 1992—only five short years before her untimely death in 1997. Still a momentous historical event worldwide, Princess Diana's wedding is an occasion to be remembered."
A huge spectacle meant that a large number of the world's eyes were focused on it; meaning there was not much behind the scenes that had not been seen. Such as this snap of the new bride out of the blinding glare of the both the media and an awe-struck world. This image seems to demonstrate a more relaxed, newly created Princess of Wales.
8

Fit for Duty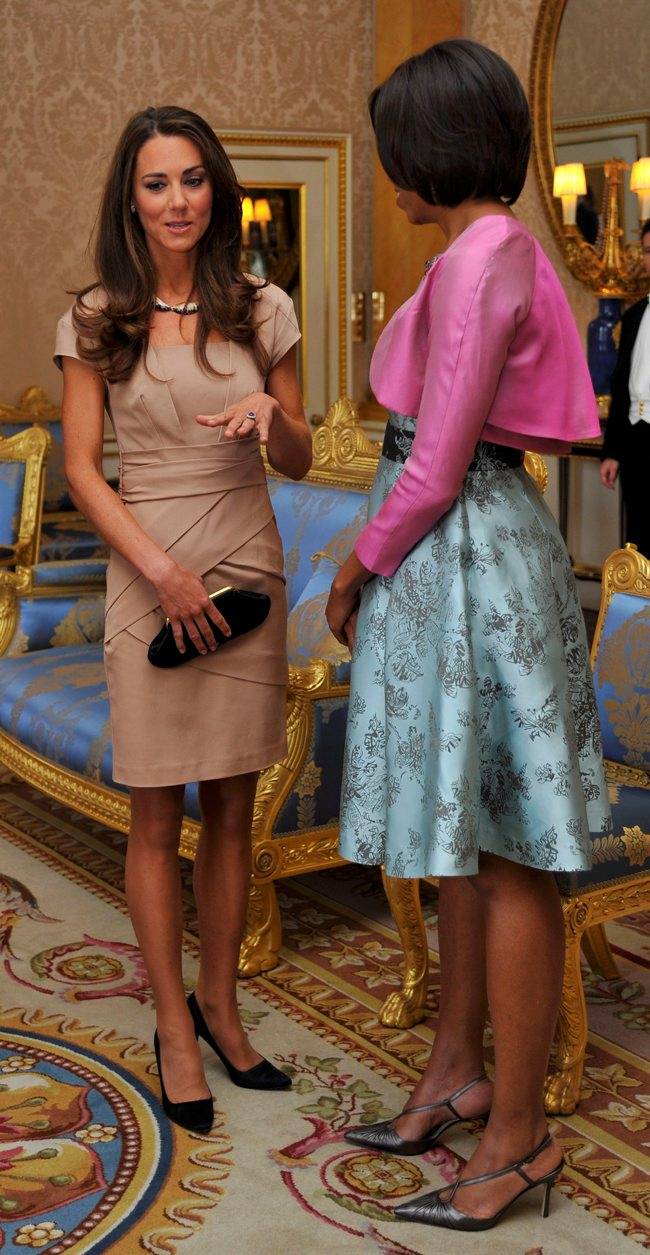 It is said that Catherine Middleton, Duchess of Cambridge, has fit very well into royal life. By the time she wed her husband, the pair had been close for more or less a decade and she had already had a taste of what it meant to move in such circles. Although from a wealthy background, her parents were self-made millionaires and therefore, were outside of the Establishment bubble. She was also nearly ten years older than Diana when she married, meaning she had longer to adjust to this sphere and was more grounded. Elite Daily reveals how this adjustment helps Kate pass on her wisdom:
"Middleton has been passing down her knowledge of how to navigate the beginning of your life as a new member of the royal family. A source told the outlet that Middleton, "will give Meghan advice about adapting to the royal family," and "that if she ever needed anything, she shouldn't hesitate to get in touch." The source made sure to make note of the fact that Middleton is really the only person capable of giving advice to Markle about her particular circumstances because she did it once herself. "Keep in mind," the source said, "the aides advising Meghan now are of the same position at the palace as the ones who advised Kate when she first got engaged to William."
This rare picture of the Duchess of Cambridge entertaining former First Lady, Michelle Obama, shows how well she has adjusted to her role.
7

Work Hard, Play Hard Prince
This old photograph shows a very young Prince Charles. Taken in 1970, it was a year after he was the official Prince of Wales, the second-highest royal position of authority under the monarch. Graduating from Cambridge University with a degree in anthropology, archaeology, and history that same year, he became the first Heir-Apparent in Britain to be awarded a degree. Although pictured water skiing, Charles was an unconventional heir, compared to previous ones, something his father didn't like, according to the Daily Mail:
"As time went by, it became evident that Charles shared few traits with his father. He was neither aggressive nor good at sport or mechanically minded. Plus, he had knock knees, flat feet — for which he had to wear a special pair of orthopedic shoes — and suffered from a succession of coughs and throat ailments. Perhaps unsurprisingly, none of this overly impressed the Duke of Edinburgh, who decided to help make him more resilient for his own good. Philip's cousin, Countess Mount-batten, witnessed the ensuing clash of personalities. 'A resilient character such as Philip, toughened by the slings and arrows of life, who sees being tough as a necessity for survival, wants to toughen up his son,' she said. 'And his son is very sensitive. It hasn't been easy for either of them.' Philip's typically brusque way of expressing himself could be very wounding."
6

Bonded Brothers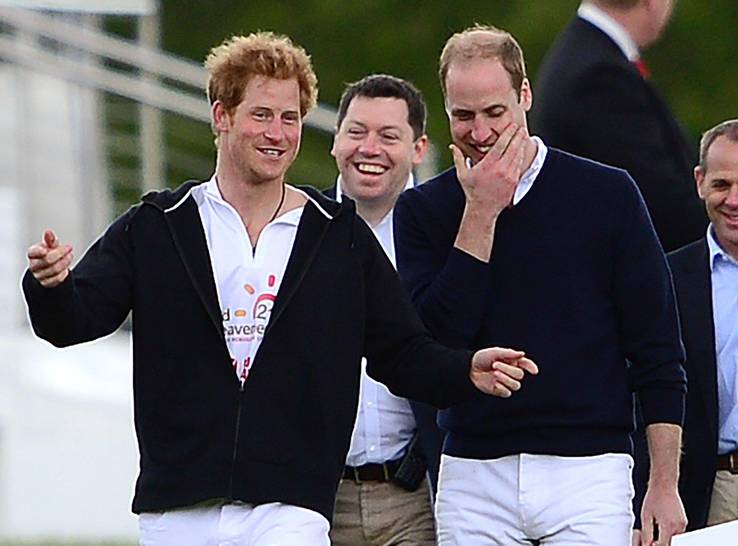 Crisis often makes people grow closer, and under the strict regulations of royal duties and staff caring for them, it makes the brothers, who only have two years between them, closer. Following the grief after the tragedy of losing their mother, their bond remains closer than ever, as Hello Magazine writes:
"Prince Harry truly understand the importance of sibling love. Best friends from a young age, the princes grew up in the spotlight together and have remained incredibly close since the loss of their mother, Princess Diana. Although the royal brothers have many things in common – like their love of charity work, competitive sports and careers in the royal air force and navy – they also have distinct personalities that complement one another. Fun-loving Prince Harry has always been the more playful of the two, while William, with his leadership qualities and greater sense of responsibility, has grown into a charismatic family man. At the Royal Wedding, Prince Harry was Prince William's best man — a testament to the two brothers' intimate relationship – and the royal will be returning the favour for Harry's big day with his fiancé."
This picture is one of many that shows how comfortable the brothers are in each other's company.
5

White Wedding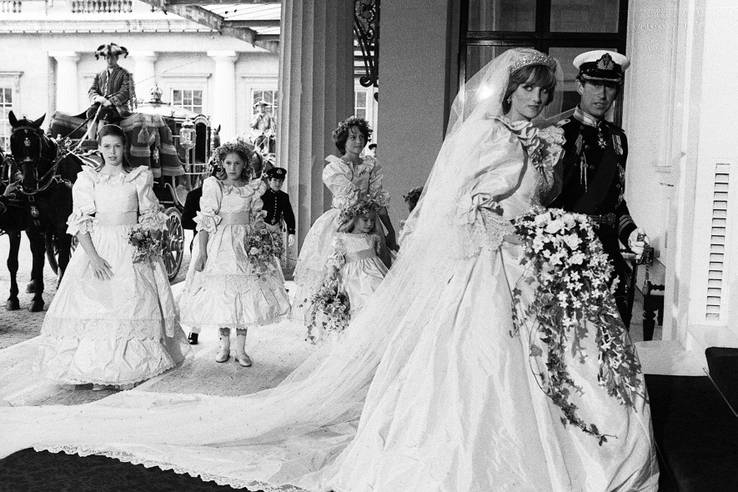 When Harry's mother married, Diana was marrying the Prince of Wales, heir to the throne. So the general thinking here was that it was only a matter of time before this beautiful young woman would become queen. Harry's marriage will be far less extravagant and certainly, Meghan Markle's dress won't be the same style as the late Princess. As Town and Country mentions:
"Princess Diana's dress was an extravagant and much-anticipated sight to see. Covered in 10,000 pearls and complete with a 25-foot train—the longest in royal history—Diana's gown was designed by husband-and-wife design team David and Elizabeth Emanuel for Alexander McQueen. The intricate ivory taffeta gown was paired with a 153-yard veil, an 18th-century era heirloom tiara, and silk shoes embroidered with 542 sequins and 132 matching pearls."
"Much like her dress, Princess Diana's ring has been the focus of designers and brides-to-be for many years. A 12-carat sapphire stone surrounded by 14 solitaire diamonds set in a white gold band, the ring is estimated to have cost around $40,000 at the time. One of the few royal wedding rings to not be custom-made, Diana chose the ring from the Garrard jewelry collection catalogue, and some believe it was because it reminded her of her mother's wedding ring. The intricate sapphire ring has since been passed down to Duchess Kate of Cambridge after Prince William used it to propose in 2010."
4

Money Markle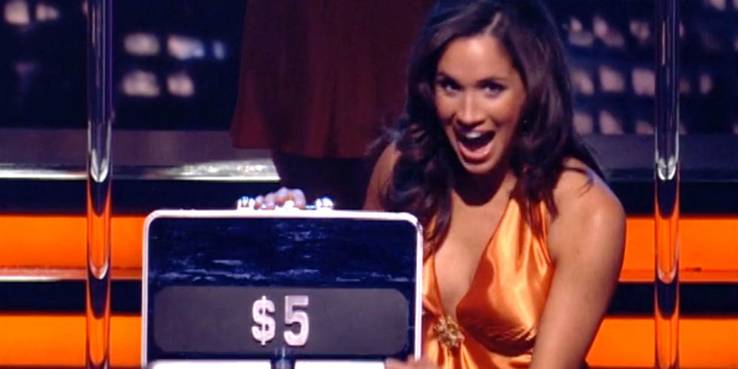 It is rarely easy for people to break into Hollywood and many of the star's fans take their rise to fame for granted, but they regularly "pay their dues." Meghan Markle is no exception, and she had many jobs and appearances, including this image of her as a Suitcase Girl and many others, according to Wikipedia:
"Markle worked as a freelance calligrapher to support herself between early acting jobs. Her first appearance on screen was in the background of an episode of the daytime soap opera General Hospital. Early in her career, Markle had small guest roles on the television shows Century City (2004), The War at Home (2006), and CSI: NY (2006). She also took on several contract acting and modeling jobs that included a stint as a "briefcase girl" on the US game show Deal or No Deal. She appeared in Fox's series Fringe as Junior Agent Amy Jessup in the first two episodes of its second season. Markle had some difficulty getting roles early in her career. In 2015, she wrote: "I wasn't black enough for the black roles and I wasn't white enough for the white ones, leaving me somewhere in the middle as the ethnic chameleon who couldn't book a job."
From July 2011, Markle played Rachel Zane on the USA Network show Suits. The character began as a paralegal and eventually became an attorney. She completed work on that series' seventh season in late 2017. Markle appeared in two 2010 films, Get Him to the Greek and Remember Me, and one 2011 film, Horrible Bosses. She also appeared in episodes of Cuts; Love, Inc.; 90210; Knight Rider; Without a Trace; The League; and Castle.
3

With the Mother-in-Law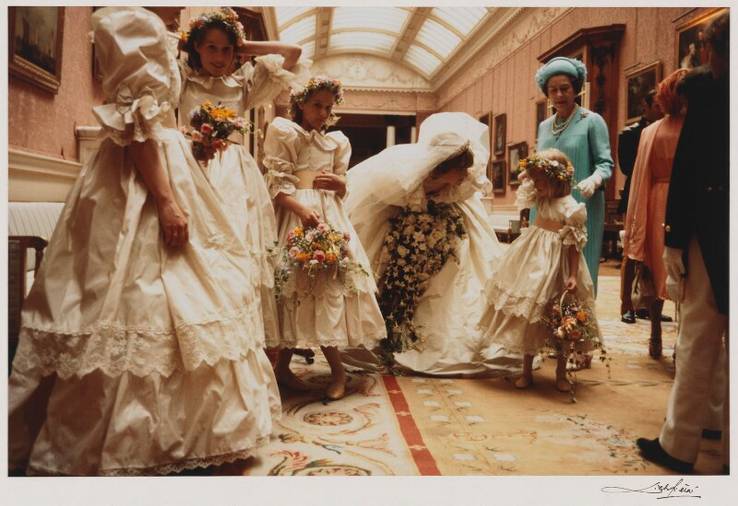 Here is an unusual image of the newly married Princess Diana, with her bridesmaids and her new mother-in-law, Queen Elizabeth II. Depending on the source, Diana either had a strained relationship with the queen or an amicable one. SBS details the strain between the two women:
"Pretty soon after the wedding, though, both the Queen's and Diana's ideals as to what becoming princess meant would crumble and fall to the ground. Young Diana realized she hadn't just entered a union bound by unconditional love, but one of apparent convenience and show. And after Diana repeatedly went running to the Queen to express her dismay, Elizabeth learned the new princess had no idea that she was playing a role. Prior to Diana, beauty and pizzazz weren't things generally associated with the royal family. Instead, the monarchy was bound by stuffiness and process – both readily apparent in the way Queen Elizabeth had robotically waved to the public since she took the throne at the age of 25. So when the world clamored to be part of Diana-palooza, the Queen and her circle were thrown for a loop. Any time Elizabeth attempted to rein in her daughter-in-law and show her the royal ways, Diana would end up stealing the limelight."
2

A Relaxed Elizabeth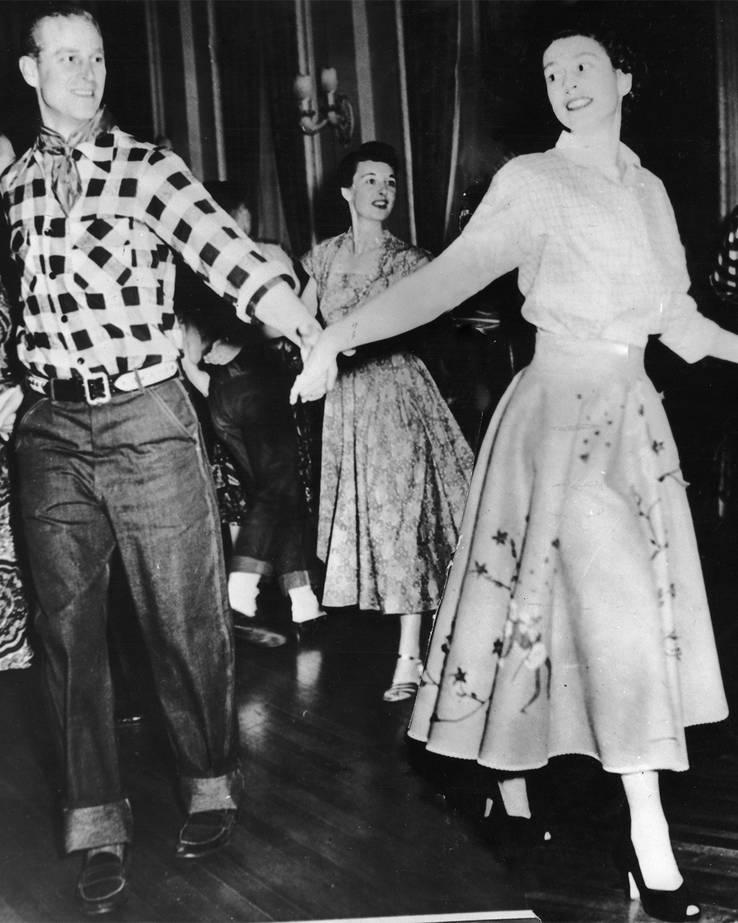 Elizabeth II is the head of the Windsor family; queen for 66 years and counting. For most of her life, the queen has needed to maintain an air of dutiful professionalism, so it is rare to see her letting go so freely as in this picture that shows her dancing with Prince Philip. Vanity Fair editor Reinaldo Herrara gives insight into the queen's personality:
"The Queen is a very good host—she throws fun and beautiful parties. She loves receiving guests, and knows how to put people at ease. At Buckingham Palace, she stands at the top of the stairs, welcoming everyone. She is wonderful at mixing old and new friends. The Queen loved dancing to her favorite tunes by Lester Lanin, whose orchestra played at some of her parties. My wife and I went to several of the Decade Balls celebrating the birthdays of Queen Elizabeth the Queen Mother; the Princess Margaret, Countess of Snowdon; the Princess Royal; and the Duke of York. The public Queen is the one we see in newspaper stories, in magazine articles, in books, in photographs of her in full regalia, with the Lord Great Chamberlain, Marquess of Cholmondeley, walking backward in front of her at the opening of Parliament. But nobody ever feels that they can talk of the human side of the Queen—her suffering and her laughter."
This unique picture definitely shows the aforementioned love of dancing that the public hardly sees from the monarch.
1

Happy Couple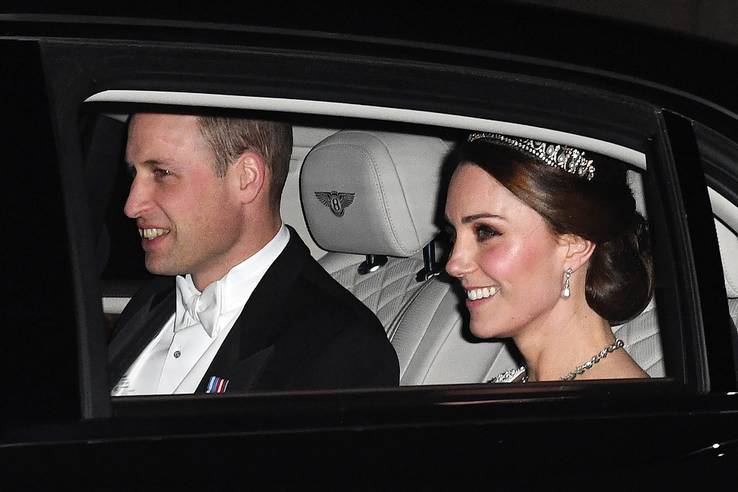 Catherine Middleton has fit right into the royal fold, ensuring a perfect transition of the new generation of the Windsor dynasty and the unique claim of being a line of unbroken succession for 1,000 years. Meghan Markle won't have that concern about continuing the line – although any kids she has with Prince Harry will start by being at least seventh in line to the throne. Here is a glimpse of the young newlyweds heading toward one of the many functions that keep the royal family busy. One of the major aspects of the work of royalty is charity, something Meghan Markle is already heavily involved in, considering her activism. She has eagerly voiced continuing in doing so in interviews alongside her fiance. Vanity Fair mentions:
"They have already inspired royal-watchers to dub their nuptials "The People's Wedding," and now Prince Harry and Meghan Markle have found a way to make sure their May 19 ceremony is also an opportunity to give back. While the couple will have a wedding registry for their families and close friends, the couple have shared a list of seven independent charities, asking that "anyone who might wish to mark the occasion considers making a donation to charity, rather than sending a wedding gift."
With the fresh and more open attitude of the new royals, they are all completely comfortable with their public and private lives.
Sources: News, Shared, PeterBreggPhotography, NPG, People, Telegraph, VanityFair, BelfastTelegraph, GoodHouseKeeping, Glamour, HelloMagazine, TheStir, Meaww, TorontoSun, DailyMail, TheStar, Shared, DigitalSpy, TheRake, Royal, Fortune, TownAndCountry, EliteDaily, SBS
Source: Read Full Article