Over the past few years, Bebe Rexha has been taking the music industry by storm. She started off with guest spots on Hey Mama by David Guetta, ft. Nicki Minaj and Afrojack not to mention Me, Myself and I by G-Eazy. When she released No Broken Hearts, the song also featured Nicki Minaj which is the lead single from her debut album.
She has not only released three albums, the most recent in 2018 called Expectations but she has written songs for other singers as well. She wrote the song "The Monster" that was performed by Rihanna and Eminem and it ended up winning a Grammy. She is moving up in the industry and she's killing it on social media. Just follow her Instagram account and it will blow your mind. You will think you have fallen through the rabbit hole into a supermodels life. It's not what you would expect from a singer/songwriter, but she has some pretty cool shots. She's definitely a girl that you want to follow on social media if you haven't already. She makes modelling look easy and it wouldn't be surprising if she was doing it on the side. She's a girl to watch and it's crazy that she is only 28 years old and she has already accomplished so much. Once you get onto her social media accounts, you will never want to leave. Check out these 24 photos why everyone should follow Bebe Rexha on social media.
24

Rexha knows how to model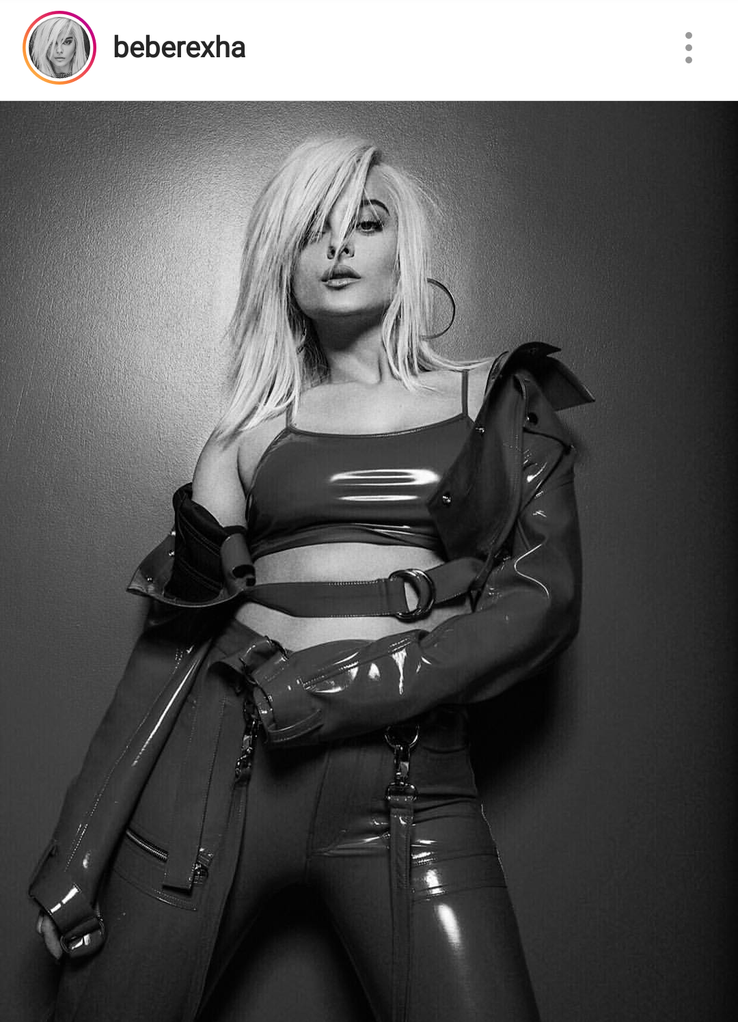 You would think that Bebe Rexha was a model judging by her social media accounts. It's crazy how polished she looks at all times. She has a striking beauty that comes from an Albanian background. She gorgeous in an unusual way and that's part of her appeal. She's a girl that loves to write down her goals and then smash them out. She said that she used to write these goals down on a pad of pink post-it notes. One of those goals was "to write an international smash." Well, that goal came true when she wrote the Grammy-winning song "The Monster" which was originally meant for her own debut album. She sold it to Rihanna however who performed it with Eminem. She's clearly a talented girl.
"I think what "The Monster" means to me is I find it really hard — like a lot of other people in the world — to really be okay in my own skin. It was a message to myself saying, 'It's okay that you're not perfect.'
I'm going to learn to love myself and accept myself, even though I'm a little crazy." It was clearly a great song that moved her career further along.
23

She Thrives On Taking Risks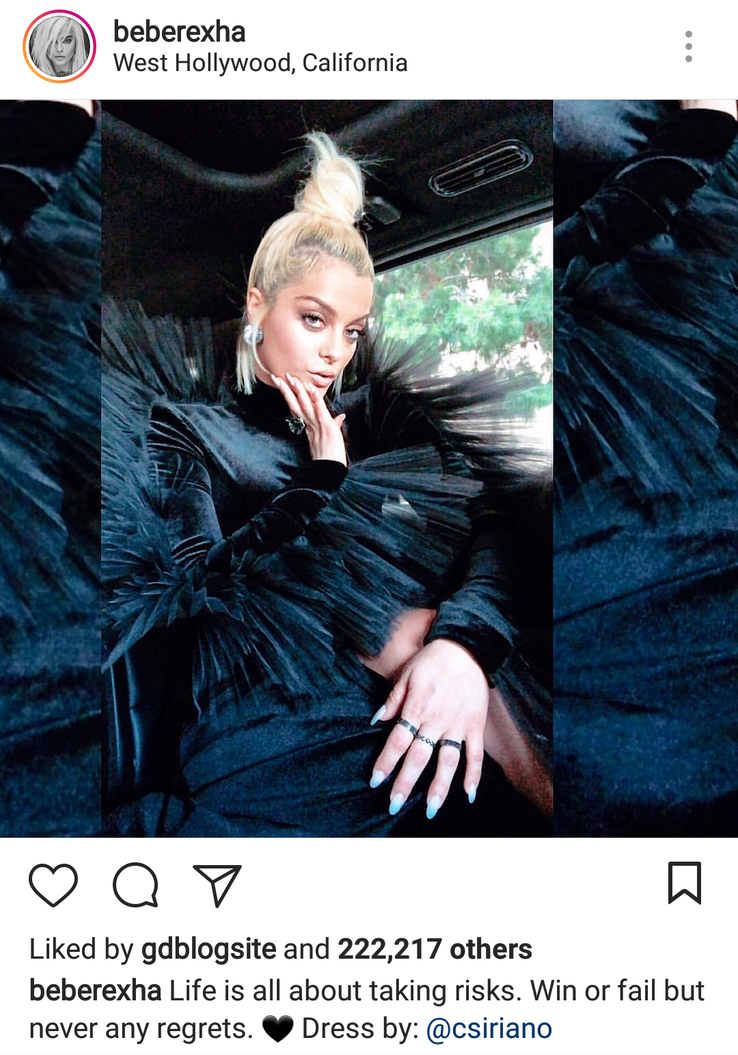 Rexha is once again looking flawless as she sits in a car. Dressed up and on her way to an event she captioned this photo, "Life is all about taking risks. Win or fail but never any regrets." You might also not be aware that she wrote Selena Gomez's song, "Like a Champion" for her Stars Dance album. The song is very reminiscent of Rihanna's taste. So, who is the inspiration for Rexha's music? She is influenced by Queen of R&B Lauryn Hill. That's not all though she also adores Blondie, Madonna, Coldplay, Bob Marley, and Alanis Morissette. She's not only an inspiration to other artists but to girls in general. She decided that she wanted to make a mark in the world and she just went for it.
"I rolled up my sleeves and said, 'I want to make a mark on this world.'"
She's also determined to be her own person and not worry what other people think of it. "I had a moment where I was like, 'I'm so tired of waiting for other people to accept me.'" She definitely is one girl to follow in the industry.
22

She Got Her Big Break From A Contest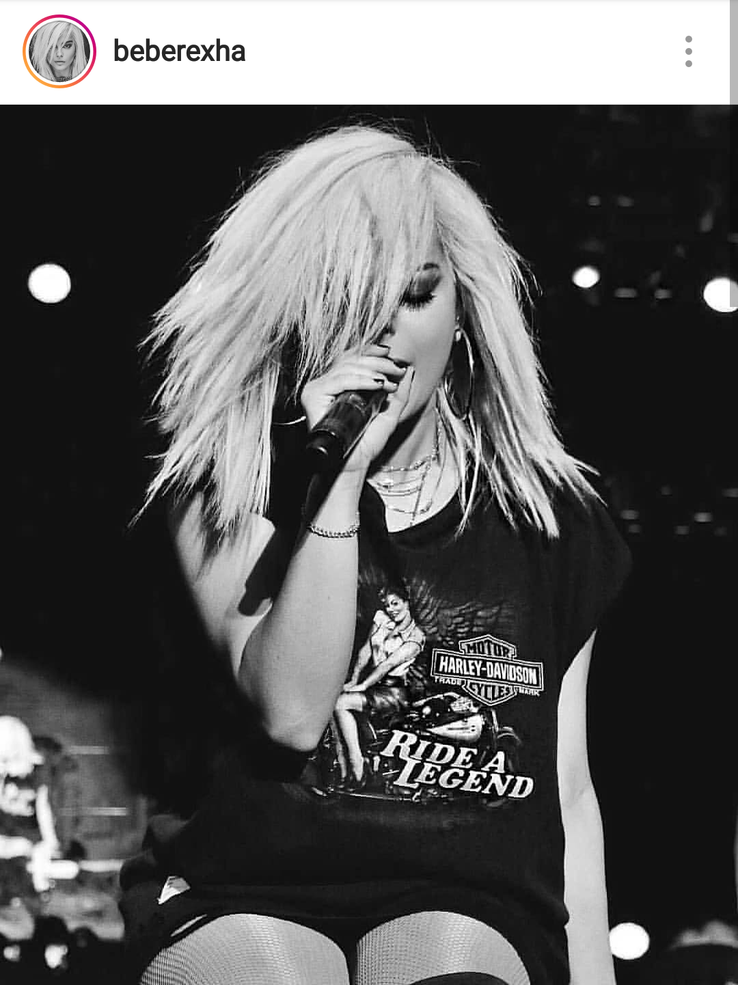 She is all rock star in this amazing photo she posted on Instagram. She captioned the photo, "Ride A Legend." Well, why not? Sometimes getting a break in the industry comes down to luck. It's hard to believe that you can become a superstar that easily but it's true. It's just the way that it is or at least it was for Rexha. She got her start in the industry when she won "Best Teen Song Writer" at the National Academy of Recording Arts & Science annual Grammy Day. She was only a teen when she won the contest which must have been insanely exciting for her. She got invited to the ceremony and that was where she met a lot of influential people in the industry that was key to her success. She has an interesting take on how she wants to roll out her career. "I want to release six songs, let people listen to those, let them chill for a second, do a tour, release another six songs, chill for a second and then take my favorite four, put them on the album, and add some more."
21

She Rocks Out Amazing Hairstyles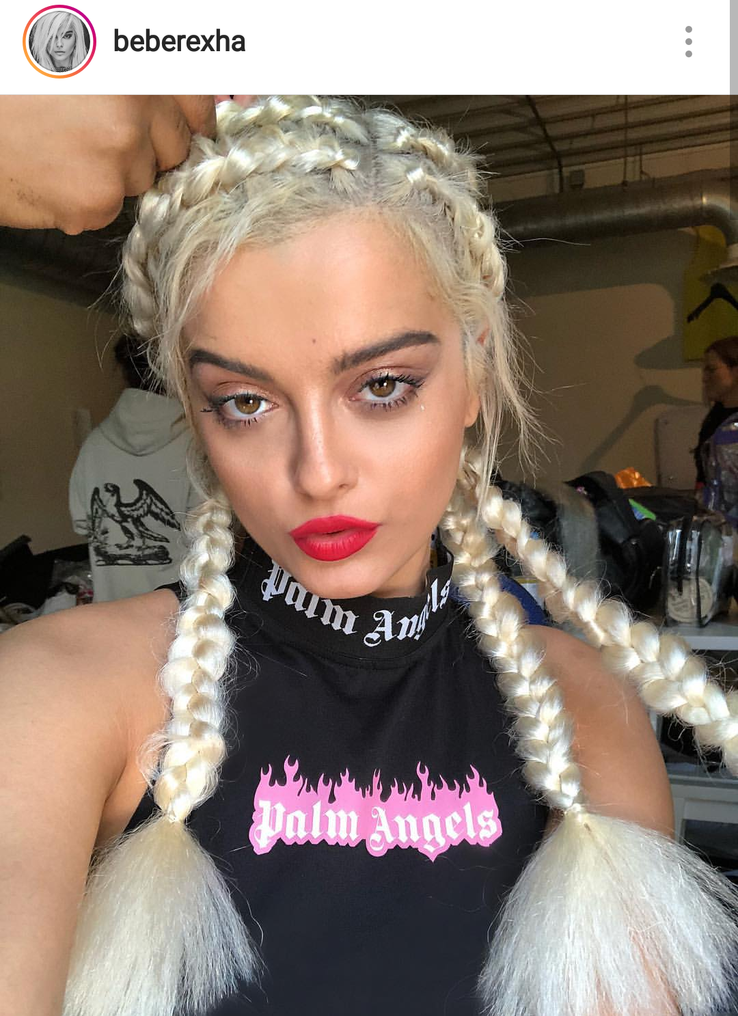 If you want some cool new looks this summer then checking out Rexha's Instagram page won't hurt if you are looking for cool styles. This is just one of many ways she rocks out her edgy look. These are clearly extensions that she has in her hair, but they totally suit her. In 2016 she was honored to have Nicki Minaj featured on her track "No Broken Hearts." It was the first single from her debut album and she has a lot of respect for Minaj.
"Nicki Minaj is a very strong woman who knows exactly what she wants. As an artist, I understand her, and I could see how she could be misunderstood by a lot of people, but she is really passionate about her art, and that's something I really admire about her."
In 2010, she was once part of a girl band named Black Cards, she was, of course, the lead singer. The band was put together by Fall Out Boy's Pete Wentz. They had a single called Dr. Jekyll and Mr. Fame and they were set to release their first album in 2011, but it was postponed until 2012. That was also the year that Rexha chose to leave the band for a solo career.
20

She Supports Important Causes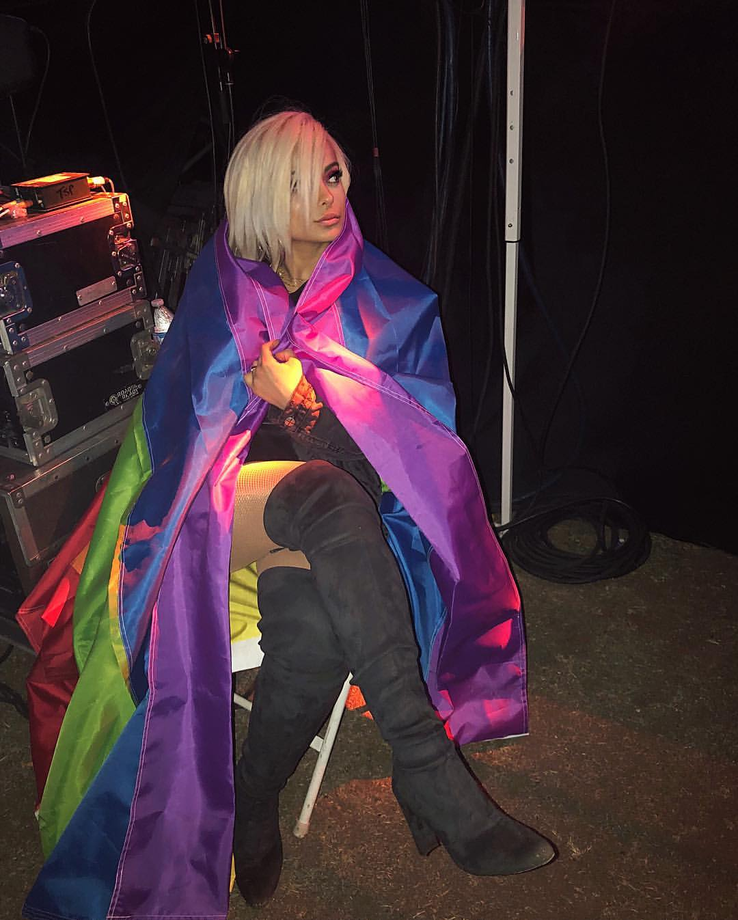 She posted this photo on social media to support Pride Month. She is draped casually in what could be a large scarf or even a flag. She may be sitting casually in a chair, but she looks like she may have just stepped off a runway. Her insane looks make for amazing pictures no matter what she's doing. Some of her music is pretty dark and she's okay with that.
"My music is a little dark, and my lyrics are a little darker. Every day, I'm fighting towards the light."
She believes that being in a dark place allows you to discover why you're there and also to allow you to help others. She is fighting to get to the light, but she also wants to help others to get to the light as well. "If you're in a dark place, you're there for a reason. And the only way to get through to those kids or to other people going through the same thing is really to meet them in that dark place and then slowly bring them to the light." That's an honorable venture for a musician and one that we can totally respect.
19

She Dresses To Impress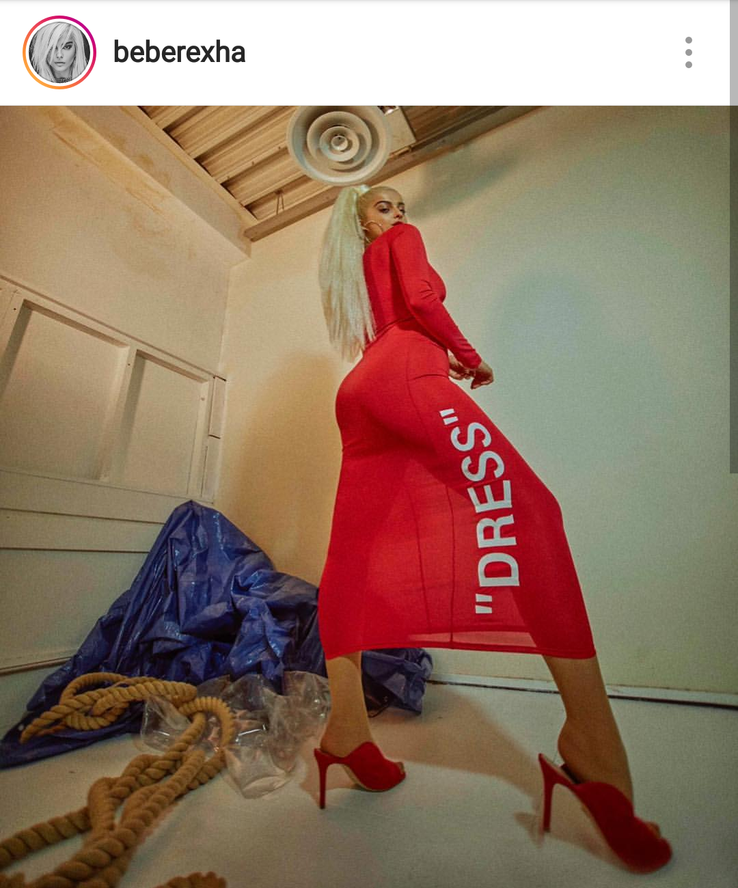 One of the great things about her social media accounts is that not only do you get to see cool fashion but she has amazing angles when it comes to her photos. Everything about her photos is eye-catching and it's all part of why you want to follow her. We're just dying to see what she's going to post next. She's been into music pretty much her whole life. When she was in elementary school, she played the trumpet for nine years before she moved on to piano and guitar. She taught herself to play both. She moved on to Tottenville High School in Staten Island where she joined a lot of musicals to get herself some experience. She was also part of the choir while she attended high school. Her ideal night sounds like a lot of fun and she's probably the kind of girl that is fun to hang around with.
"My ideal night would probably be a dope outfit, people that I love around me. Go to get some dinner, have some amazing food. Maybe sushi or Italian: I love both."
Yes, that definitely sounds like a cool night.
18

She Gets to Meet Legends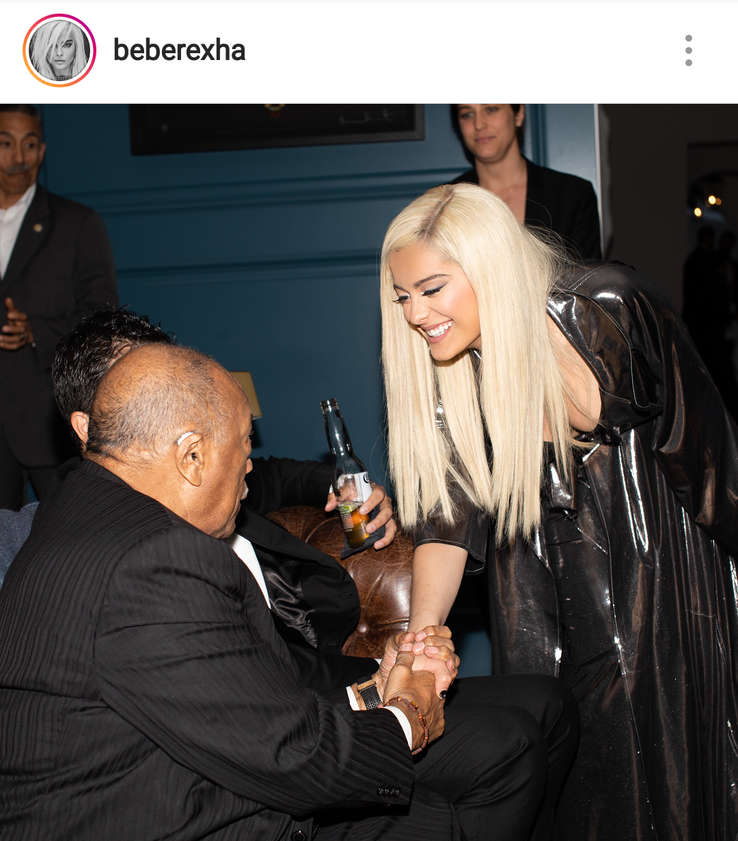 We all have people that we look up to in whatever industry we find ourselves in. For Bebe Rexha, she couldn't believe that she had the opportunity to meet music legend, Quincy Jones. He is not only a great talent in the industry, but he has an insane rib recipe (look it up). "Had the pleasure of meeting Quincy Jones. One of the greatest music producers of our lifetime." He's definitely the kind of guy that you want to run into if you want a music career. She wrote the song Team which went to Iggy Azalea and the hit song took six songwriters to create. Rexha was the one that jumped in to help out with the hooks. Before the song was released, Iggy took to Twitter to tell the world that Rexha convinced her to "ugly-sing and it turned out great." It's not the first song that she wrote for Iggy either. Rexha once told Iggy a story about a guy that hit on her at a bar. He approached her and said, "You girl look like a three-day weekend." Iggy loved the story so much that she asked Rexha to put it in a song. That's where Iggy's Three Day Weekend came from.
Featured Today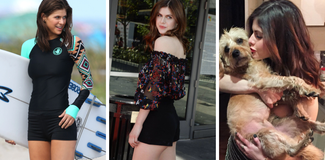 23 Photos Showing Alexandra Daddario Is Hollywood's New "It" Girl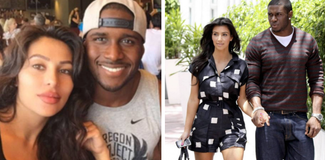 15 Kardashian-Jenner Exes That Can't Move On

15 Reasons Why Hollywood Probably Forgot About Sarah Michelle Gellar

17

She Goes Double Platinum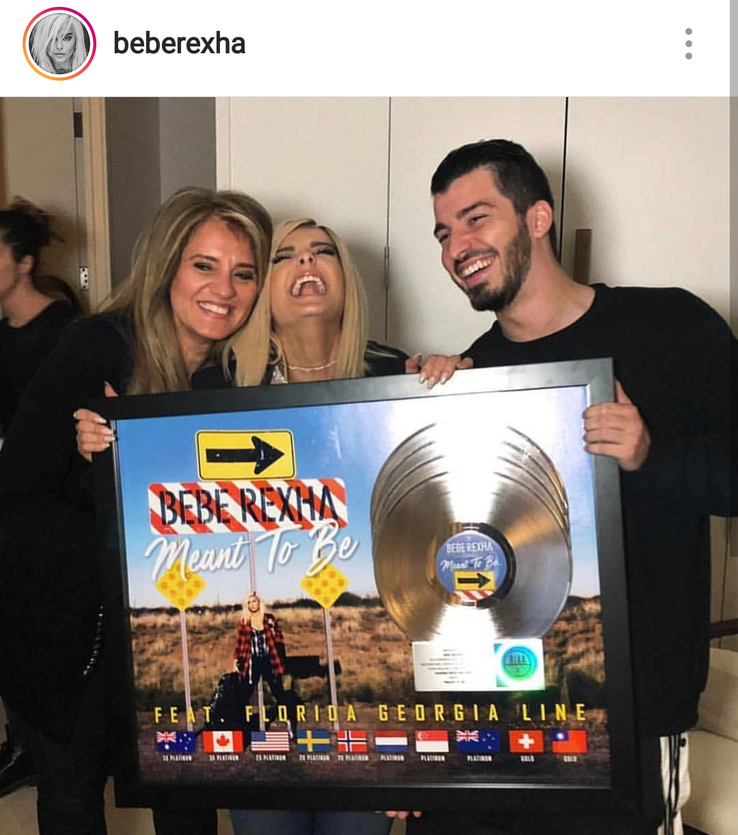 Bebe Rexha's song, Meant to Be which featured Florida Georgia Line was the number-two song on the Billboard Hot 100. It officially hit double platinum in the United States in March of this year.
"I believe the artists that stood the test of time are the ones that start small and build bigger. This is my second headlining tour with a bigger venue and more fans, and I am more hands-on with everything,"
she explained. She had a love for K-pop when she was a teenager though she has moved away from it a bit. "When I was 16, I had a really big hit in the K-pop world. It was a hip-hop/R&B/pop song. I kinda strayed from that because of the writers I was hanging out with." K-pop may be just a little too sweet for her, but she's all about their attention to detail. "Sometimes it gets a little too bubblegum for me, but what I do love about K-Pop videos is their attention to detail, and their choreography and dancing are always spot-on." It's clear that she's a talented artist that can not only record her own music, but she writes it as well.
16

Taking Some Time Out To Relax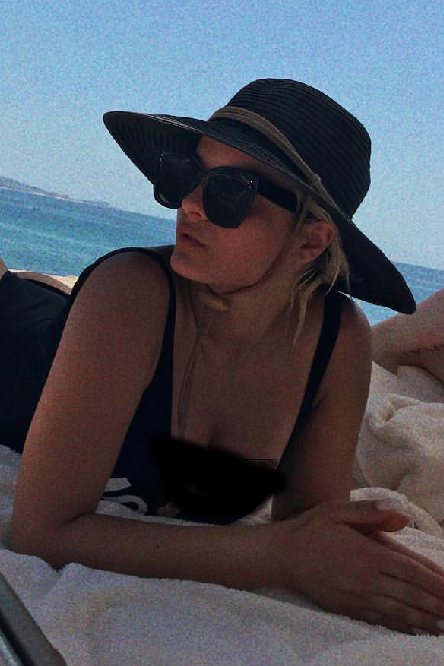 This girl is certainly living her dream life. She's has a career that she loves while being able to take some time for herself while sitting on patio catching rays. She looks amazing in this photo as she does in most of her photos. She wrote the hit "The Monster" for Rihanna and Eminem, but surprisingly she has never met Eminem in person. You would have thought they would have connected at some point, but they haven't. She has only met Rihanna twice as well. She bumped into the singer when she was working as a perfume girl in a department store and then again when they met to record the single. Rexha has gone from working as a perfume girl to being a singer/songwriter. She used to think that all artists had people write songs for them, that it was rare to write your own songs.
"I grew up in the era of Britney Spears, where artists had songs written for them, and you got up and sang them. That's how I always thought it was."
Now, she has a career where she can do both. It's a true talent indeed who can write her own songs.
15

Ferrari girl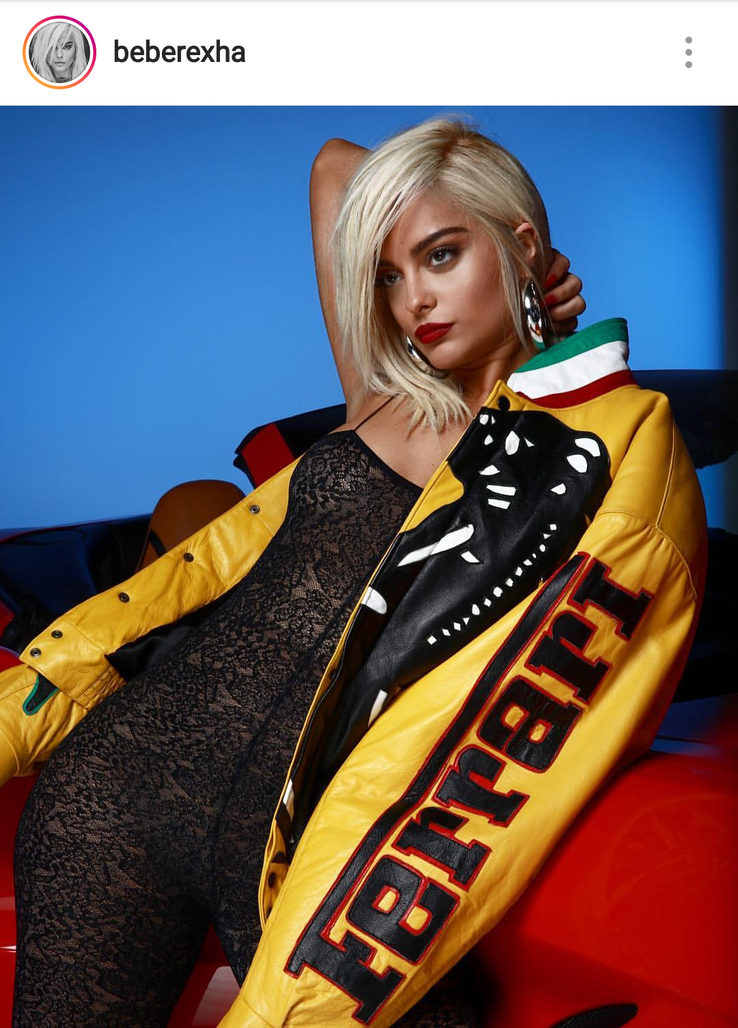 Clearly she is involved in modelling or some sort of influencer situation because who honestly looks like this when they post pictures. She is a huge fan of Ferrari and they probably love using her to market their brand. She also likes influencing young girls to grow up to be strong women.
"Being myself. I started out in the music business when I was 17, and it's been ten years. I think I've learned to love myself and really just be the truest me.
And be a bad girl. And I want to teach girls that. There's nothing wrong with that. Guys talk about it in songs all the time. They're calling girls 'b****.' I'm like no. Let's call ourselves b******. We're strong, we're independent. And I think that's really important. I just want to teach girls to love themselves." She definitely loves using the B-word. She also isn't worried about being the skinny girl out there. When she was asked if she was on a diet she stated, "The more bread you eat, the better." Now, that's our kind of girl and we're glad that she's putting out a healthy body image for girls.
14

Sometimes She Misses Her Dog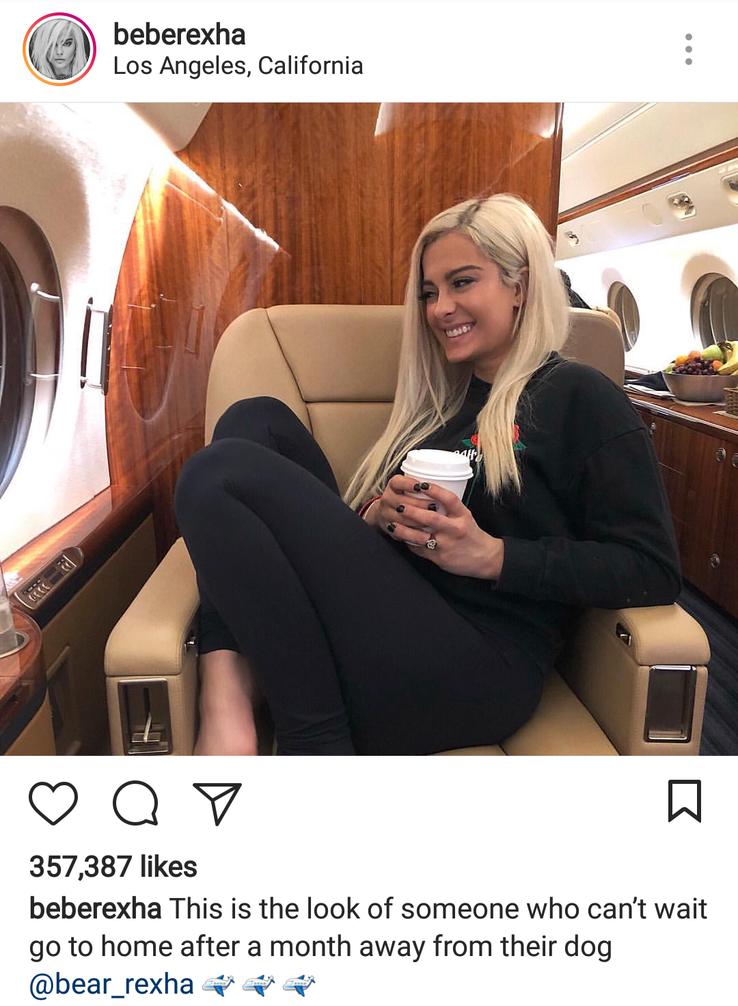 Traveling can suck when you're in the industry because that means time away from friends, family and yes even our pets. Some stars take their pets with them when they travel while others don't. In the case of Rexha, she leaves her dog at home and she misses him when she's gone. She flies on private planes when she travels and this is a photo that she posted on social media of her return home to her dog. She captioned the photo with,
"This is the look of someone who can't wait go to home after a month away from their dog." She must be doing pretty well for herself these days because she has a net worth of around $4 million dollars. Not bad for a former perfume girl. She got a little ahead of herself when she found out the song "The Monster" won a Grammy. "I got so excited about it. I was like, 'Yes! I won a Grammy!' And then my manager was like, 'No, you did not win a Grammy. You were part of a song that won a Grammy. Rihanna won a Grammy.'" It's still a huge accomplishment.
13

She Has Gorgeous Selfies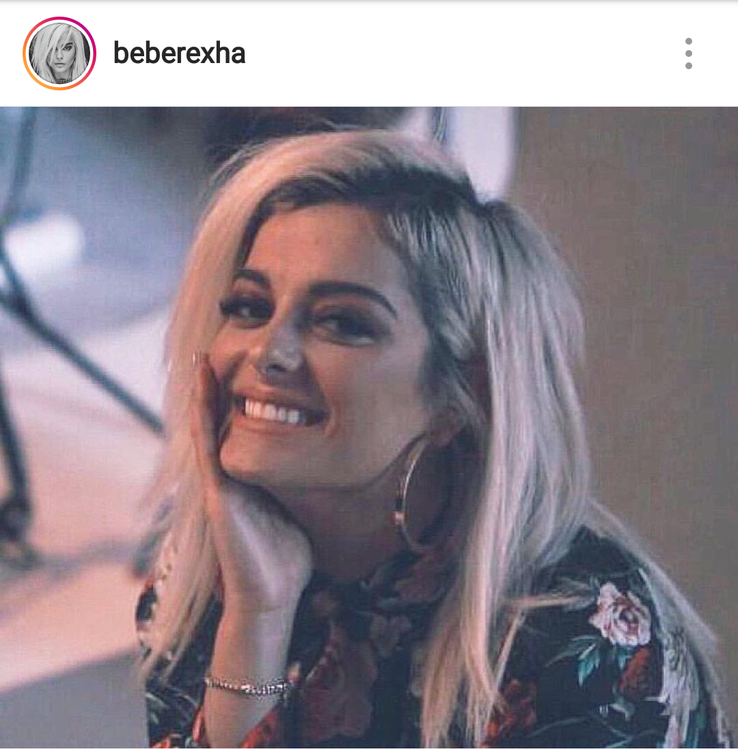 With a face like this, we can't blame anyone who wants to take a closeup of this girl. If you are not following her, then you are missing out. She has almost 5 million followers on Instagram, so it's not surprising to see why. Her pictures are incredible and you find yourself inspired as you scroll through her page. She's clearly a strong girl who believes in herself and what she can offer to the world.
"I know what it takes, and you have to fight for yourself and what you believe in."
When it comes to her life, she just wants to be herself and sometimes that can be a struggle. "We're fighting to be ourselves in a world that's trying to make us like everyone else." The industry still has its ups and downs. "It's one thing if you write a song and somebody else sings it because you give the okay. But if your voice is on something and you don't get the credit, it's kind of hard." Regardless of what woes she has faced, when it comes to Rexha, she is working hard to achieve everything that she wants in life.
12

She Has Her Glamor Moments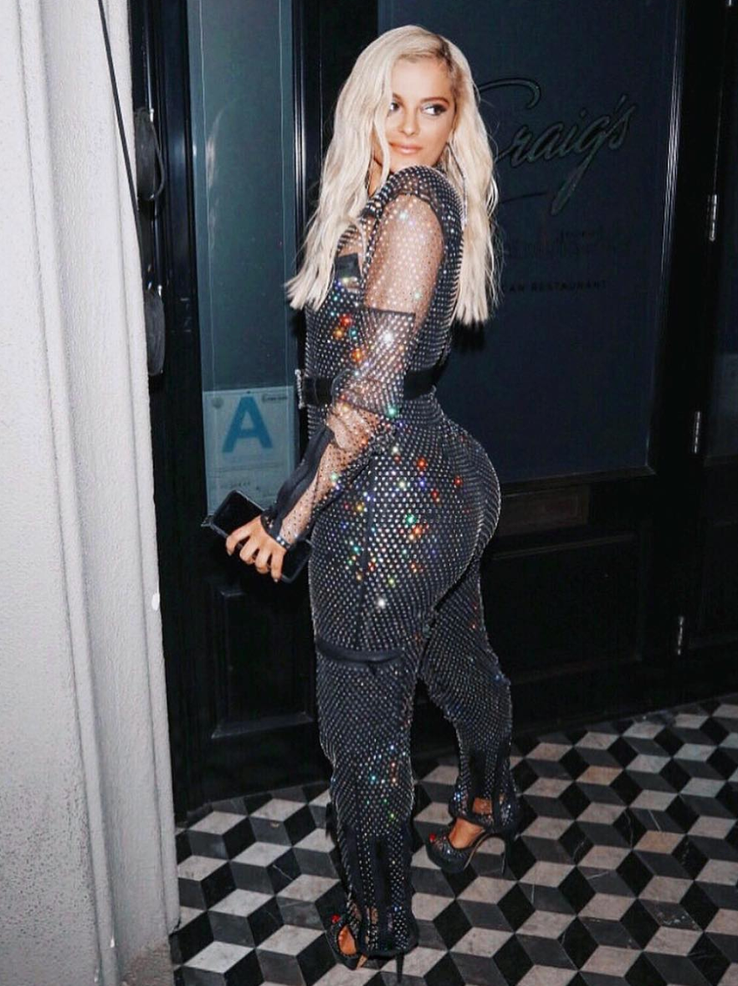 Sometimes it seems even when she is in sweatpants, she still manages to look glamorous. Wearing nothing but an oversized winter jacket and yet she looks as amazing as if she were wearing a ball gown. When she talks about the darker sides of the industry, it starts to remind us of the #MeToo movement that hit Hollywood last year. Apparently, Rexha can add her name to that movement as well. She talks about a nameless record producer whom she met when she was only 19. It's the kind of story that makes you want to avoid the industry entirely.
"He would massage my feet and back and [also] call me and be like: 'What are you wearing right now?' But [my old team] didn't care because he was a big producer.
At one point when I was at the studios, I felt it was very dangerous, as he was with all of his guys. I told him that he was an ass and was treating me inappropriately. I was like: 'F-you,' called myself a car and just walked out." She's definitely a brave girl and she should be proud for standing up for herself.
11

Casual Chic
Even when Bebe Rexha is dressed casually, she manages to be a shining star. Seriously, how does she look so amazing in casual photos? It's just crazy. She's a total babe in flannel and it's shocking to us. She's not the first musician to accuse producers of bad behavior. Kesha accused producer Dr. Luke of assault at one point. He has signed the singer after she turned 18. Rexha has stated that she knows exactly how Kesha feels. "I definitely feel for Kesha," she says softly."But I don't really know her story, so you can't judge. However, I have gone through situations where guys [that I've worked with] have tried to get too close and I did get scared because I thought, 'I'm going to ruin this [professional] relationship [by turning them down].'
It's a hard subject to talk about, but I think she's a strong woman and I'd love to work with her. I think that the music industry is such an interesting place and there are so many situations that people don't know about."
It sucks when a singer has to worry about ruining her career if she turns down advances.
10

Bebe Rexha Travels In Style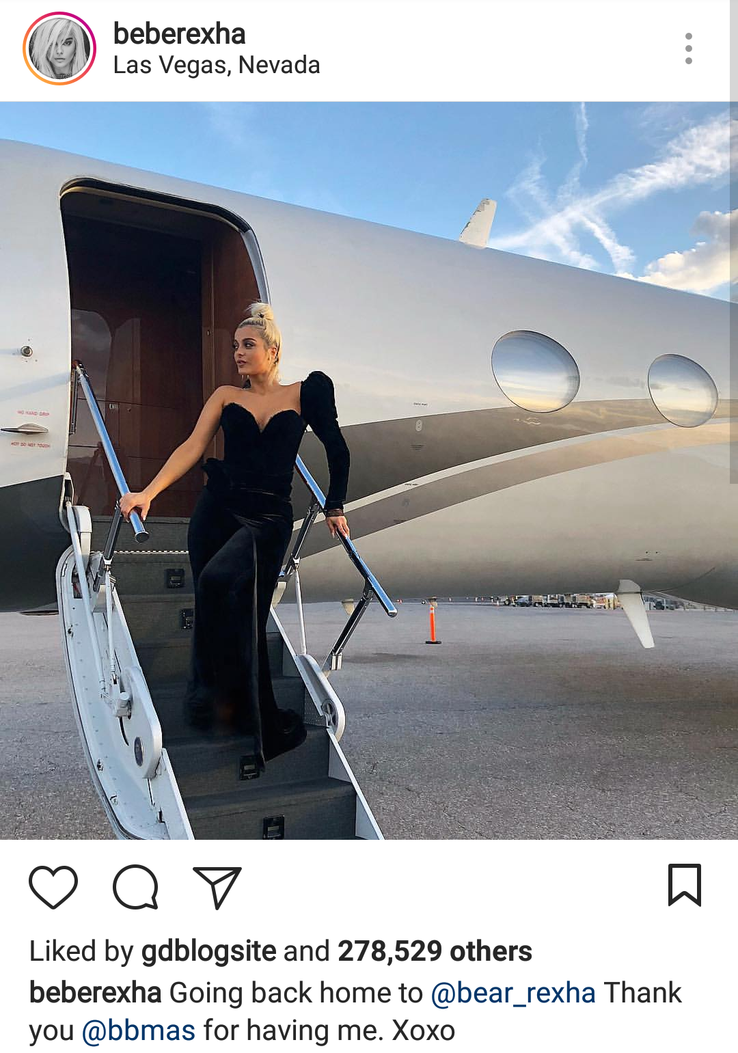 Nothing like showing up to an event looking like you can take over the world in a private jet. She went to an event and was ready to return home to her dog once again. She loves her job and the career she is building for herself, but she has said that the industry she loves is "cutthroat." I've had people [threaten] me if I didn't give a song away [to another artist]. Things can get very dirty and fear was running my career. You have to learn the hard way." There was a time in her career where she felt she was being exploited and when you're young it can be easy for knowledgeable professionals to do that to young artists. When she was asked if she felt like she had been exploited she stated, "Absolutely, all the time," she said firmly.
"I've definitely been taken advantage of with the publishing [deals] for bigger artists. They wanted equal to my percent, but didn't write anything!"
She is not about to be pushed around any longer. "Nothing really scares me anymore," she said. "And I definitely don't take any bull. My attitude has been a bit crazy lately, like in an 'I'm strong, don't mess with me' kind of way."
9

She's can't help but be guarded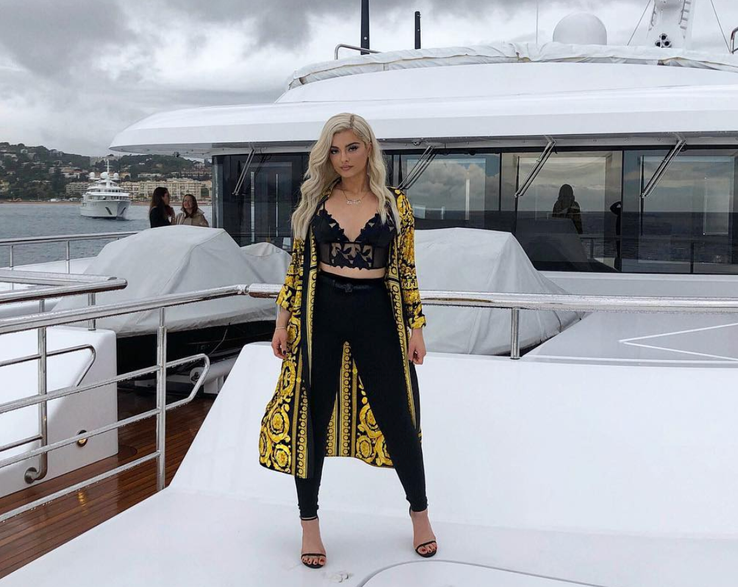 It's the kind of booty that one can be proud of and maybe that bread diet that she's on is the right idea. "I'm very obsessed with not being perfect." One thing that she is firm about is letting people see the real her.
"We don't wake up happy and looking absolutely perfect and feeling amazing every day, you know? We're only human. So I think, with me, I'm not really scared to let people see that, because it's real."
She went through some tough times as well when she was in the band Black Cards who were dropped from their label at one point. "We got dropped [from the record label] and I felt like I'd failed. It was a very tough situation and there were a lot of tears, but I came out stronger." If you ever think that you went through a crappy breakup, you might feel better if you hear that this gorgeous girl was once dumped via text. That's what she got after being with him for 18 months. "You know what I did? I didn't text him once. If you want to do that to me, then I'll go cold on you, have a breakdown and write a song."
8

Rexha Just Loves Being Silly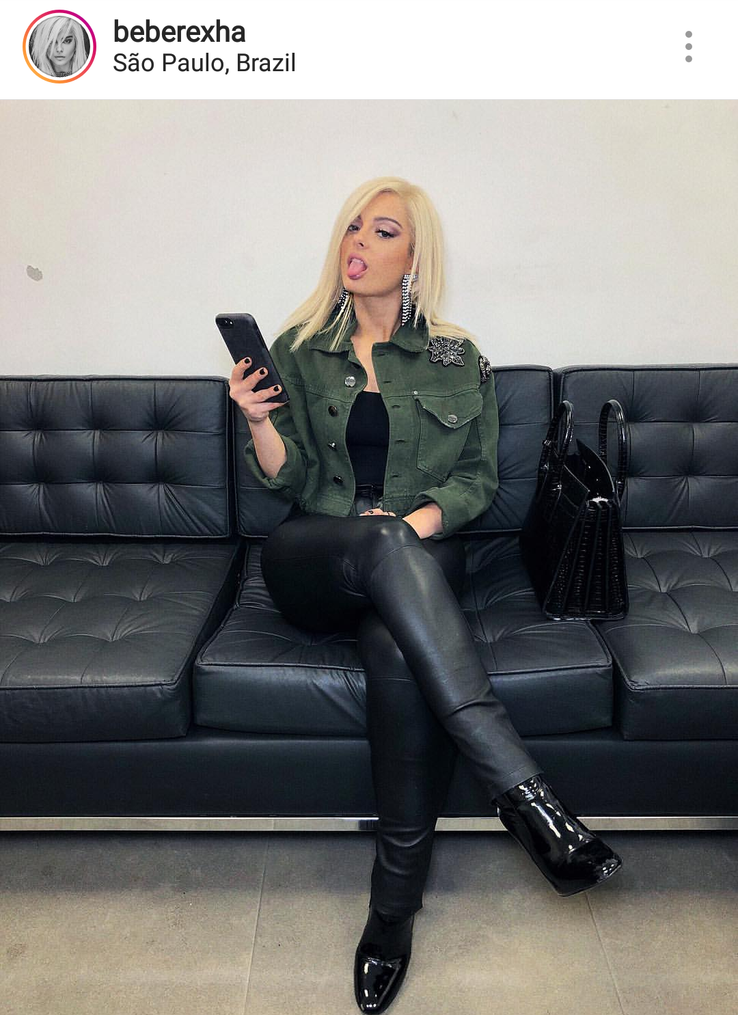 She took some inspiration from Taylor Swift and wrote a song about her breakup? And why not? Writing is the best way to release all the bad that you have built up inside of you. She titled the song All Your Fault and that pretty much sums up her relationship. "I chose that title for my album because my ex messed me up. I came to the realization that it must be all my fault because you only allow people to have this power over you if you give it to them. Then I wrote a song called "Bad B****," which is an anthem about being a strong woman." She stated that the music industry could be weird at times. When she wrote the song for Rihanna and Eminem, she assumed that they would all be best friends over the situation.
"I've never spoken to them ever! It was literally just my manager sending their manager [song] files. I thought we were going to be best friends. I bumped into Rihanna later and I don't think she knew I wrote the song."
She had never even met Eminem, "I have never spoken to Eminem. I've never even spoken to him once."
7

Looking Polished While Getting Ready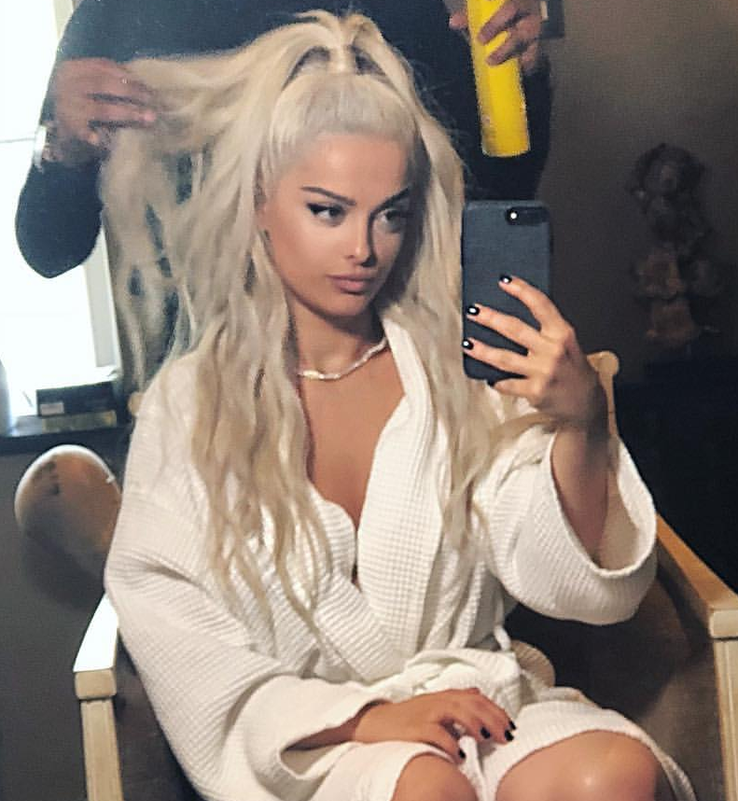 She loves the glamorous look and we can see that in this photo. How does she manage to look polished in every picture, even when she's getting ready? She captioned this photo, "Favorite glam ever today." Rexha has felt over the years that she got ripped off by other artists. It took David Guetta three months to finally give her songwriter and vocalist credit on "Hey Mama," which was released in 2015. It taught her that she has to fight for what she believes is right in the industry.
"It definitely made me bitter. I was told that there were too many names on the record and it couldn't fit on radio with mine on it, too. I think I was just a newer artist and they didn't care. It really hurt.
It taught me to really fight for myself and not be worried about ruining work relationships because I didn't do anything wrong. I was told to be very careful and act more feminine and [not] fight so much." That's pretty sad and just because someone is a new artist doesn't mean that they should be taken advantage of.
6

She wants equality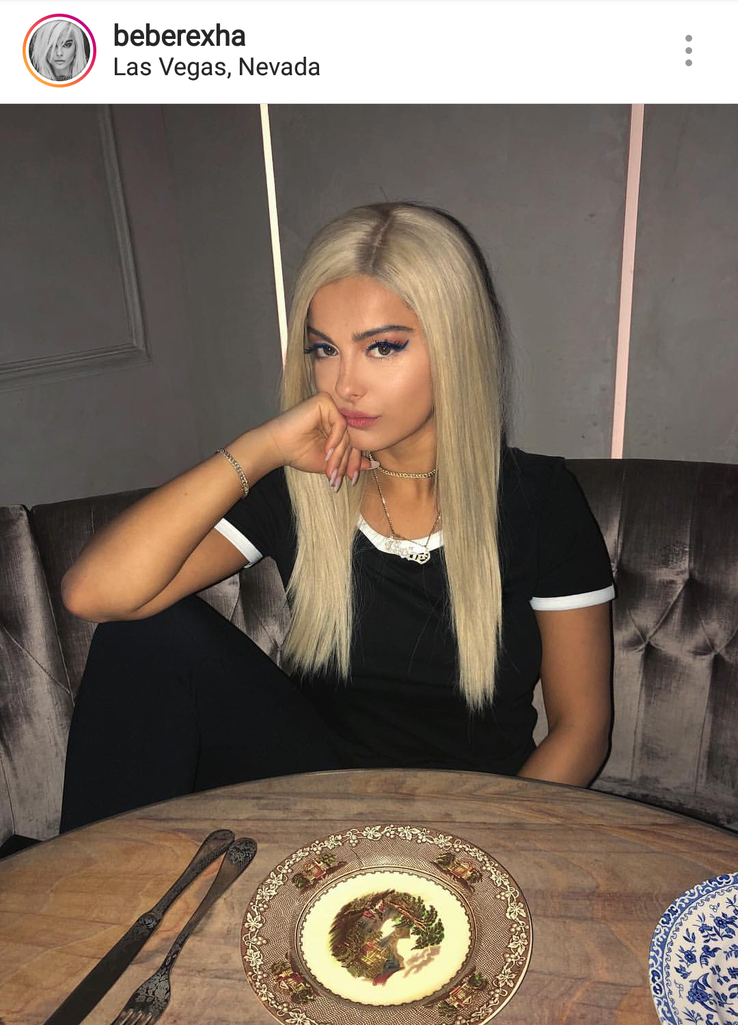 Yes, even in casual atmospheres she manages to look like she walked out of a magazine. She loves her food and apparently, she doesn't like waiting for it. She captioned this photo with, "Impatiently waiting for food." She has spoken very much on topics that she feels has affected female singers in the industry, especially when it comes to being over-sexualized by the industry. "If a female pop star took her shirt off on stage the world will see her as a hoe. But if a male singer does, it's the hottest thing ever. I'd love to wear big T-shirts, but then I'd look like a crazy artist who didn't care. I'm not saying we should all take our tops off, but do what you want. I think we need to stop judging people and then it will be a more peaceful world." There is definitely still a double standard in the industry as well as around the world when it comes to men and women and what they are allowed to do. Rexha is a great example because she's not willing to lie down and do what she's told. She's building the life and career that she can be proud of.
5

Hanging Out With Some Models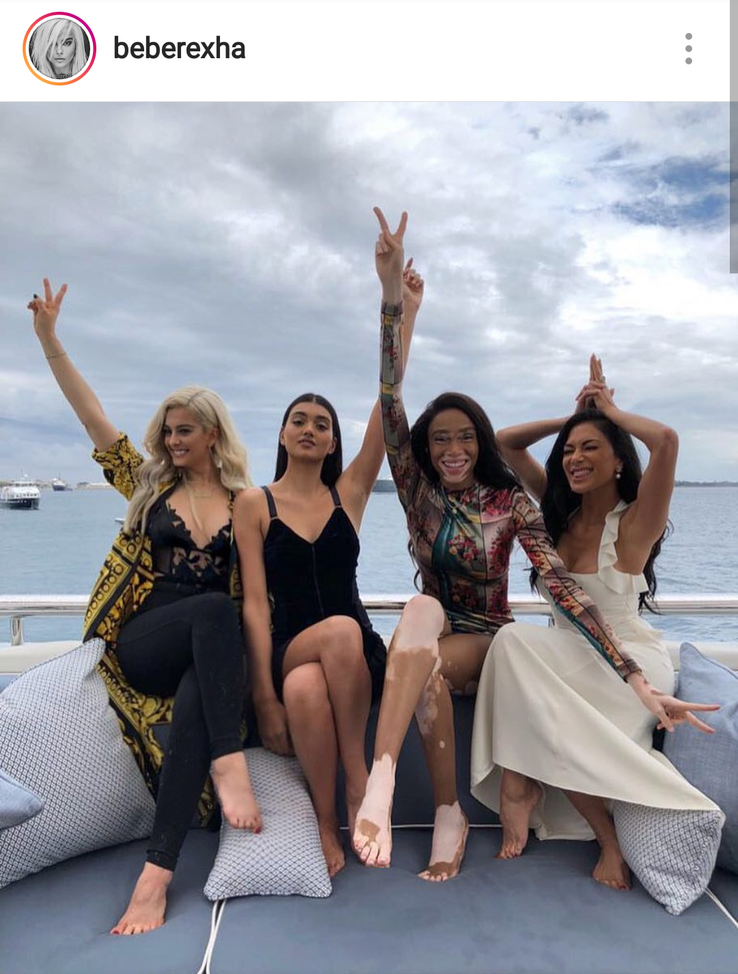 What a life. Nothing like hanging out with some models on a yacht. This is clearly the life that all of us want to live. If you have squad goals, you might want to take a cue from Rexha who looks like she is having a lot of fun with her squad. Love it or hate it, Rexha is trying to make it in an industry that doesn't always shave her best interests at heart.
"It's a very hard industry, and it's very cold. It's loving for when you have a hit record, but when you don't have anything going on, there's really not much support."
Even her first impression of Rihanna didn't go the way that she had planned it. "I was a Versace perfume girl at Saks Fifth Avenue, and Rihanna actually came up to the counter and asked for something. And she wouldn't even take her sunglasses off! She was so mean to me. Not mean, but, like, guarded. I don't blame her, though." It's funny considering she wrote a hit song for Rihanna, but maybe she didn't realize it was someone she should pay attention to.
4

She's A Versace Girl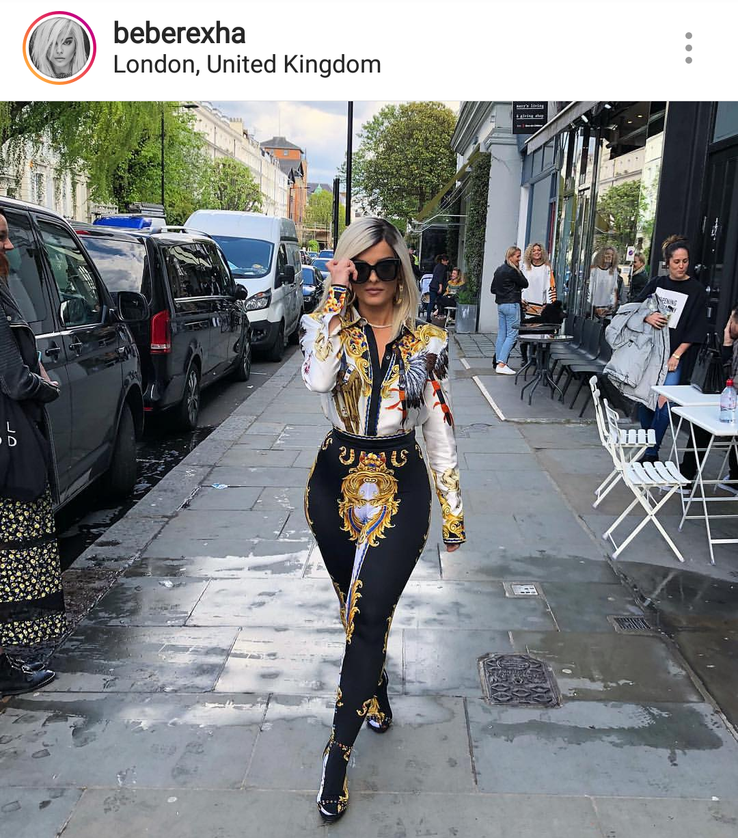 Not only did she used to work as a Versace perfume girl but she loves the clothing line. Now she can afford to wear it. She is a huge fan of the designer. "Donatella Versace has been a renegade. Just an incredible, artistic person." As you can see by her social media page, this girl clearly loves fashion. But she's also not opposed to grabbing on to some throwback fashion either.
"I love what TLC did with the baggy pants. I love a lot of throwbacks."
There are times that she feels like she was born to be in the industry, that it wasn't really her choice. "I think music chose me. Ever since I was a little girl, I had a complete obsession with watching the Disney Channel, and with wanting to be a Disney princess. I think the one thing music did was it made me happy. It made me feel a way that nothing else did." But getting the career of your dreams can also mean that you miss out on some things. "I missed out on a lot of things. I didn't go to prom, and I didn't go to graduation. I was always in the studio and I lost a lot of friends because of that. They just didn't understand and they thought I was weird."
3

She's honest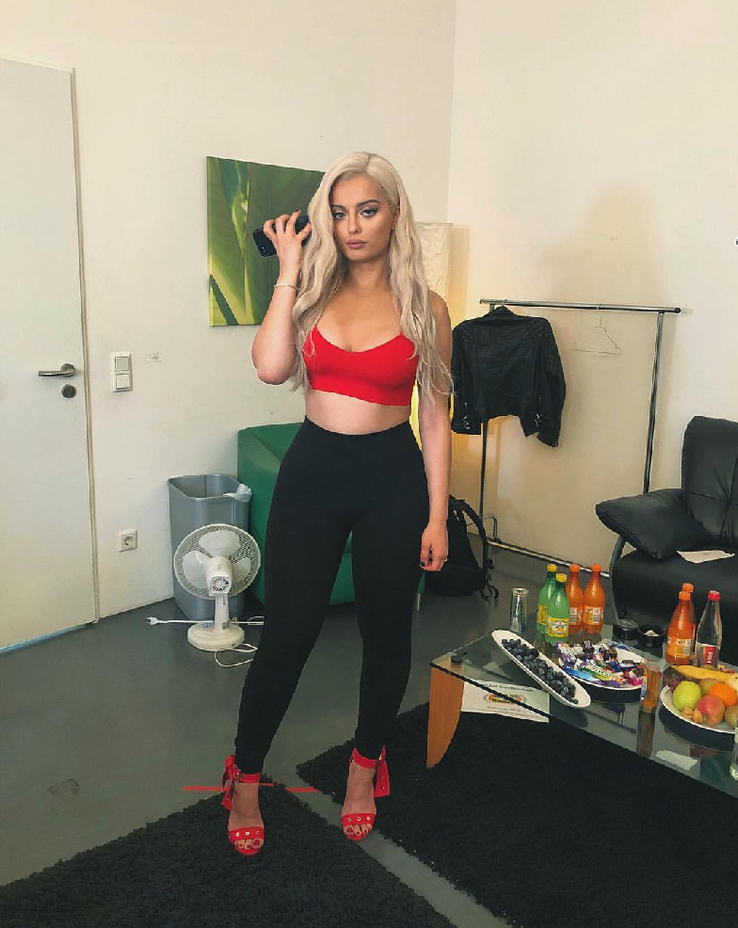 Her songs are often emotional and they hit close to home. When asked by an interviewer whether being that personal is hard to do she stated,
"It's tough. For example, I went through a breakup and wrote a song about how my ex-boyfriend broke up with me over text message. It's embarrassing to share things like that, but there were so many girls and guys who were like 'that's happened to me.' so it's worth it.
It's important to show people that they aren't alone." Helping others is always a great venture. She has some goals for the industry and part of it is being true to herself. "Keeping family close is really important, and knowing your morals. You have to be honest and in every sense, including keeping people around you who are honest, not just keeping 'yes' people around. I fly my mom and dad out to LA all the time, and I have a very small group of friends who keep me grounded. In this industry, things can become very Hollywood very fast and I think that's the fastest way to become sad." She definitely has a good head on her shoulders.
2

She's a creator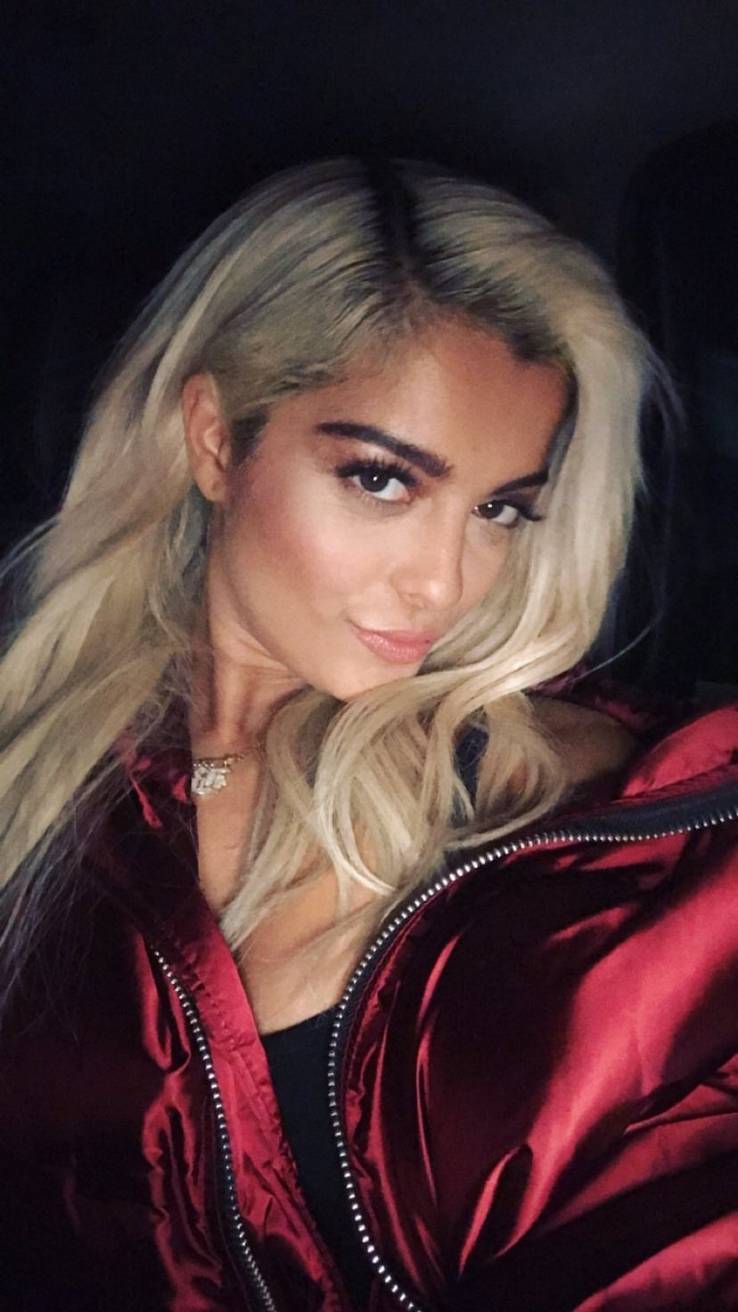 One thing is for sure, she is a great role model for young girls especially ones that want to get into the same industry. She has had many obstacles in the industry and she has learned how to overcome them.
"I just never saw myself as a 'female' artist, I consider myself to be a creator and I really love what I do. My mom raised me to be very strong, and I've kept that mentality from the minute I started in this industry. When I walk into a room, I know exactly what I want.
I don't put on the cute girl act, I'm very straightforward and take control. It's turned a lot of people off, but those were the wrong people to work with anyway. I think the good thing about being a songwriter first and going into the artistry is that people respected me and followed my lead on a lot of things. It wasn't like I was just a girl who looked pretty and was signed to a label. I wrote the songs and I proved myself." That's the best part of her career, that's he has proved that she belongs there.
1

Rexha Playing Around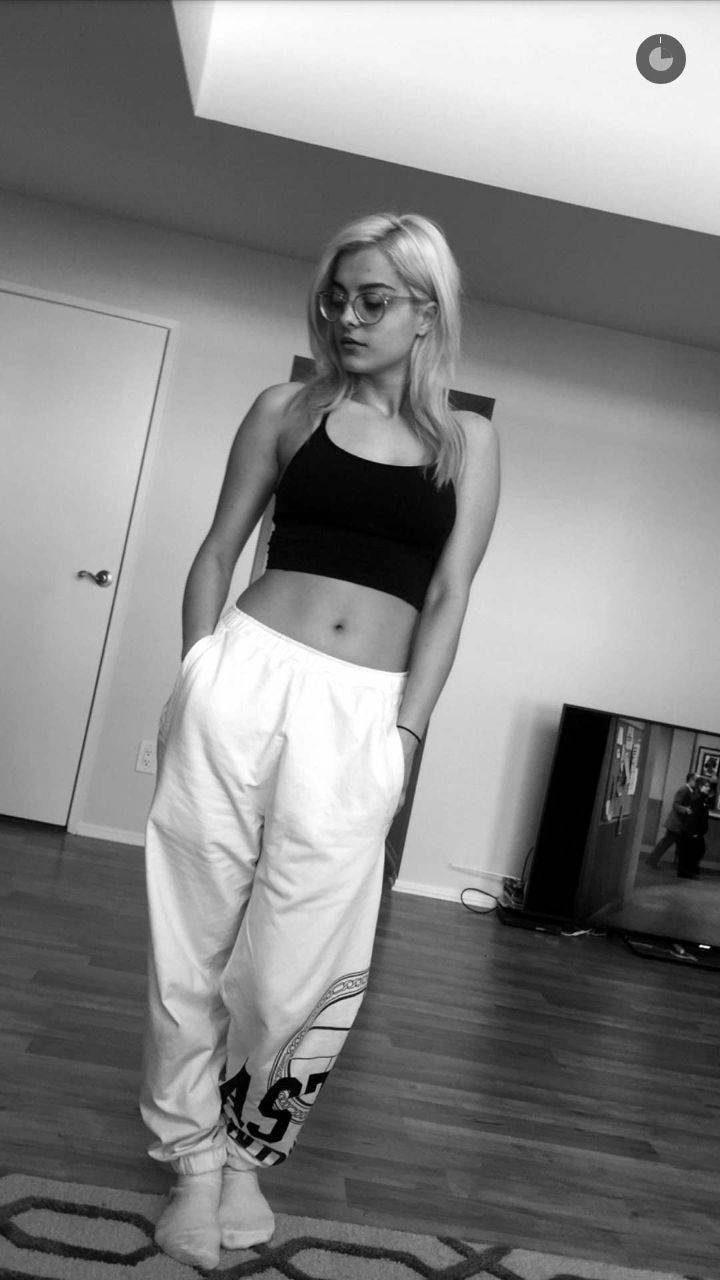 Some of her highlights from 2017 are truly star worthy and she is an artist that has something to be proud of. "Obviously working with Louis Tomlinson was great, and getting off the wave of 'Me, Myself and I' which I did with G-Eazy was awesome.
I think the highlight of this year has been that it's finally beginning to become fun and enjoyable. You have to go through a lot to get to this point."
It looks like 2018 is going to be an even bigger year for her since she released her new album. When she wanted to see the song, The Monster performed live she couldn't even get through the security. It's so weird you think Rihanna would have got the girl who wrote her hit song a backstage pass to her concert. "I was dying to see my song performed live," she said, "but the security guy wouldn't let me anywhere near the arena area!" She's obviously a talented songwriter but learning to write wasn't always easy. "I would be the only 15-year-old girl in these [songwriting] workshops with 48-year-old men and they would kind of laugh at me," Rexha recalled. "I sucked at the time, but I was really driven."
References: billboard.com, hiphopdx.com. capitalxtra.com, hk.asiatatler.com
Source: Read Full Article