This young Hollywood actress is only 23 years old and already she's taking over Hollywood for a number of reasons. It may appear that Zoey is unique from all the other Hollywood A-listers and popular youngsters at the moment and that's because Deutch is so open in interviews and she wants to share a lot of things with her fans. First of all Zoey doesn't hide her personality and portrays it wherever she goes even in interviews and her character is very outgoing and bubbly. Deutch also has a style to die for with killer red-carpet outfits that make her stand out and it shows Zoey likes to take risks and stand out. Plus her street style is modern mixed with edge and elegance. Zoey also is very ambitious which is a good trait to have especially in the acting industry! She even doesn't let fame get to her head and doesn't like it that she is termed an "it" girl.
Zoey also doesn't hide her opinions on social media as she loves sharing what she thinks and feels about important subject matters and Deutch even gives to charity and was awarded the Max Mara's 2017 Women in film award. Zoey got the award because her career is becoming really massive and she's impressing a lot of people in the industry and of course us the public! Fall in love with Zoey just like we have and trust me you will after reading these lists of why Zoey is America's new sweetheart.
24

An Outgoing Personality That Revives Hollywood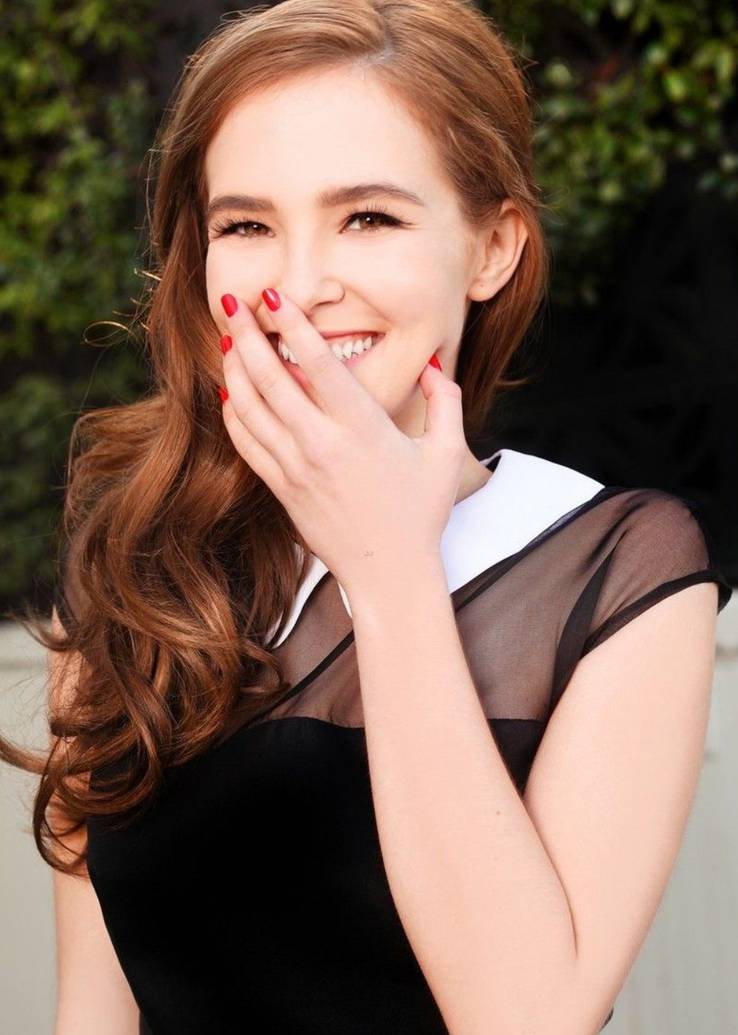 In some instances you have female celebrities who are complete divas with an attitude but not Zoey as she is lively and in nearly every single interview Zoey is described as being full of energy with hands that move everywhere when she talks as Deutch gets really excited when answering questions. Interviewers also describe Zoey as, "In person, she's super likeable — easygoing, energetic." These are the best qualities to have even if Deutch struggled to accept her bouts of energy when she was a teenager, "I just remember in high school, feeling like those negative qualities about myself were what made me who I am."
Zoey also says that saying "no" was a very significant part of her life, "Me being a contrarian and saying 'no' to stuff, that made me who I am, that made me Zoey." Deutch even admits her energy can be overbearing, "When people tell me I have a lot of energy, I usually feel bad for them, but then they only have to spend a certain amount of time with me. I have to be with me all the time." Zoey is confident but we love it as it is always good to be bubbly!
23

Her Style is on point

Zoey's style is amazing and it really showcases her vibrant and energetic personality as she basically opts for vibrant color's that make her stand out. Red carpet outfits consists of colorful dresses with a retro twist because of the 50s-inspired dresses but the heels or boots give it a modern twist. Zoey loves her elegant look but with a touch of trend for appearances and street style. In the appearance image, Zoey was snapped smiling in an outfit that screams chic and she looks very grown up in the ensemble. Zoey wore a white buttoned top floral work top and beige pink high waisted pantsuit pants with pink heels! The look is perfect for a hot summer night in New York as that is where Zoey was at the time for a dinner.

Deutch also has a amazing street style and sometimes she does opt for pantsuits but in this image Zoey was snapped donning folded denim, black comfortable shoes with style though because of the point and a grey plaid long coat over a mustard shirt which is the latest trend. Zoey's leather bag and sunnies are also perfect and it just shows Zoey knows how to dress stylishly and maintains a modern flair which suits her personality!
22

Zoey Was Awarded With A Special Award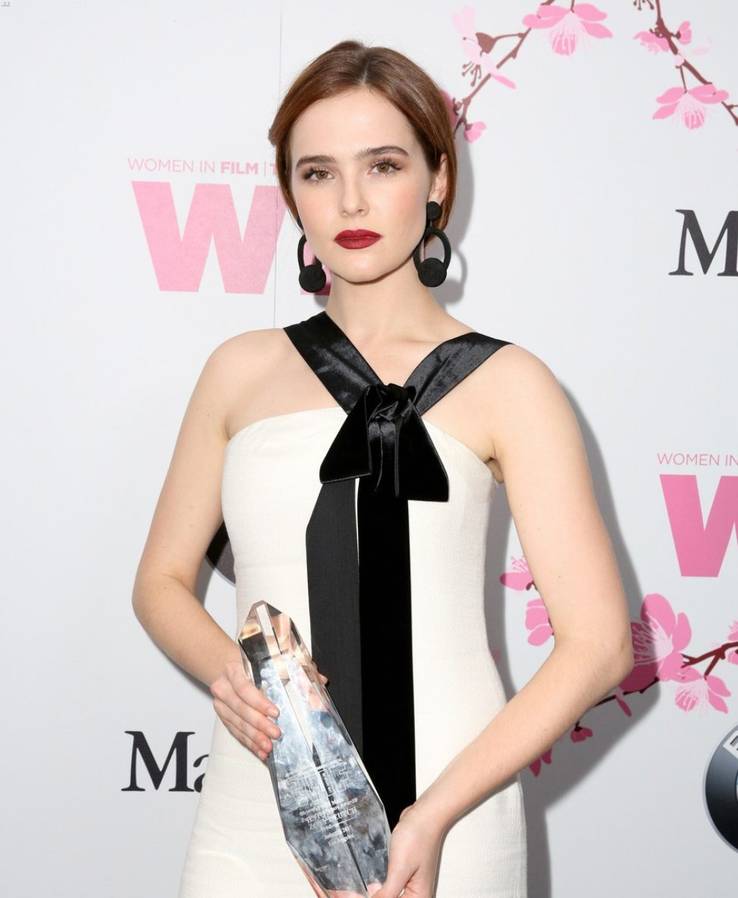 The actress was very lucky when she was chosen as the new face of the 2017 Max Mara's Women In Film. Now the award is a huge achievement since Zoey is young and she's been acting in a lot lately and people are taking notice. Zoey was the 12th actress to receive the honor and the other empowering women to receive the award was Rose Bryne, Chloe Mortez who is one of Zoey's closest friends and Katie Holmes even received one! Young actresses who are about to make it big in the industry are honored the award and the presenters say, "Achievement in film, timeless style and grace," is the selections when choosing the young actress to represent their award. Zoey was selected because of what she represents.
"A vibrant, diversely talented, and charming actress, Zoey Deutch is steadily building on her body of work with dynamic roles alongside notable actors and filmmakers."
Deutch's evolution in the films and the fact that she is doing a lot of films recently is also a very strong point for her case. Zoey's roles have gone from teenage films such as Vampire Academy which was her first lead role back in 2014 and then Zoey decided to take on more adult roles in comedies such as, Dirty Grandpa and Why Him. Zoey is only on the road upwards and we are excited to see more of her projects!
21

She Is Ambitious And Wants To Succeed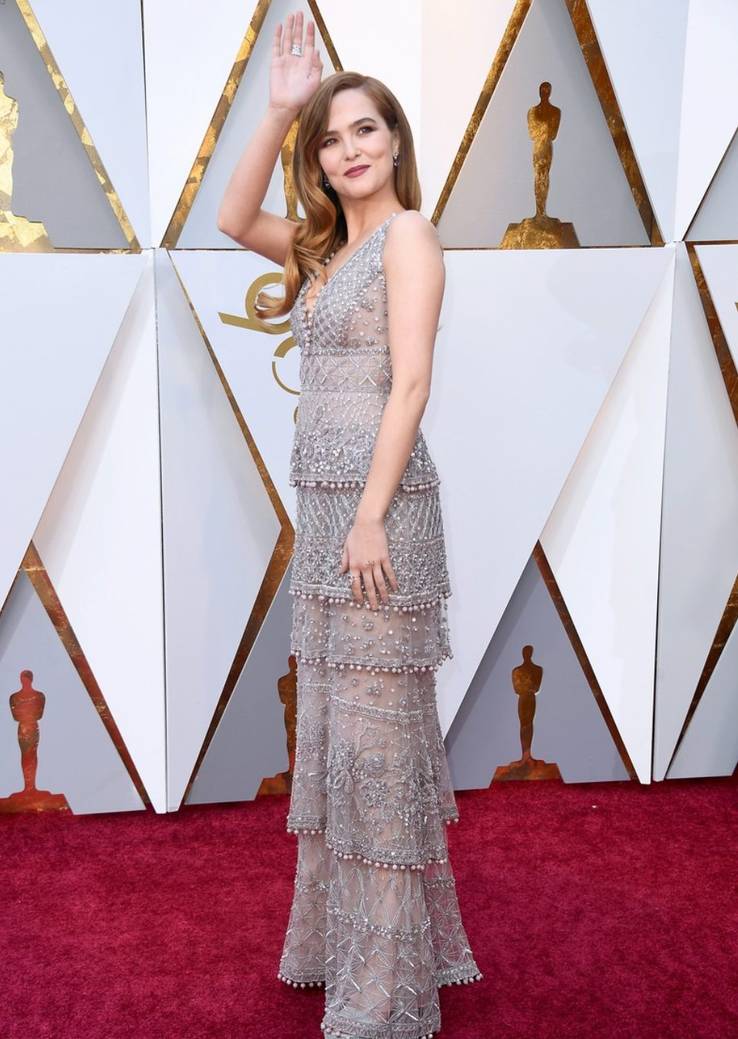 Deutch was already building up an impressive portfolio in 2015 when she was 15 years old and instead of any normal teenage who enjoys everything high school has to offer Zoey was already thinking of her future. In interviews Zoey even confesses her need to succeed.
"I love what I do. I really do. And I'm really ambitious. But ambition is a dirty word to some people. All it means is that you're willing to work hard to do what you love."
Zoey did have guidance though from her mom as Zoey says her mom had such a strong work ethic and that her mom wouldn't even apologize when she had to work. "She works harder than anyone I know. I remember when I was a kid, she never said, 'I'm so sorry I have to go to work.' She would just say, 'I love you, and I'm going to work.'" Deutch actually admired her mom's ethics and didn't mind at all. "We knew that she was proud of it, and she was also an excellent mother. There were no apologies necessary."
Even though Zoey is so successful she still feels like it's not enough, "But I wake up every morning feeling like I just haven't done enough, and I need to do more, and I need to learn more." Work is so important to Deutch that it's a first for her and she lets her dates know immediately.
20

Prefers A Quiet Lifestyle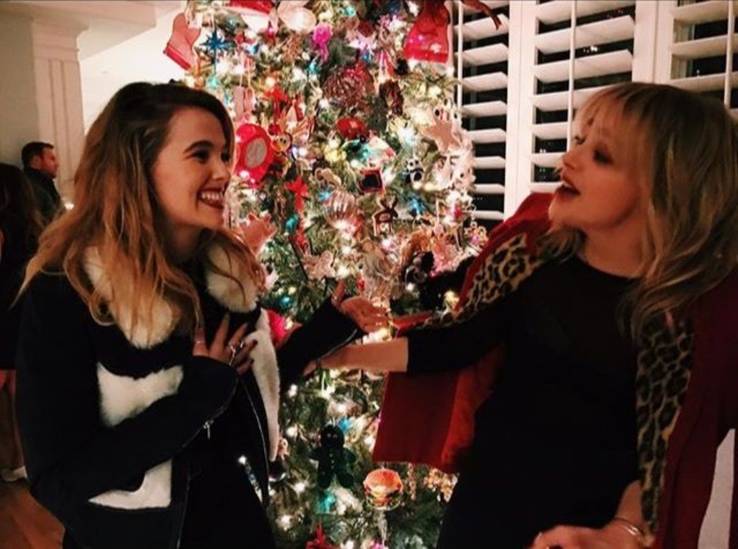 Zoey isn't such a party animal like some celebrities who are often snapped leaving Hollywood's trendiest clubs. It's strange though especially since Zoey is in her 20s but it's admirable that Deutch doesn't go with the norm! The lavish lifestyle Zoey leads is going to dinner and luncheons and red carpet events and at these appearances Zoey can really shine. But when she's not busy working or attending events that are only exclusive to celebrities Zoey likes the quiet lifestyle with her family, friends and dogs. She has six dogs! Deutch admits when she's at home in Los Angeles at her home in the Valley she hangs out with close friends that she's known for a long time and fellow young celeb, Chloë Grace Moretz ! Zoey even describes herself in the group of friends, "the germaphobe, food-eating, mom-like, crazy one" of the group."
Food is also a number one priority for Zoey and when she's in New York she makes use of the endless cafe's such as, Café Habana, Bar Pitti, or Carbone on Thompson. This actress knows what's important to her and she only needs simple things to make her happy which we totally admire. "I know the things that will make me happy all the time. My dogs, good food, my family, my friends."
19

A Close Bond With Her Parents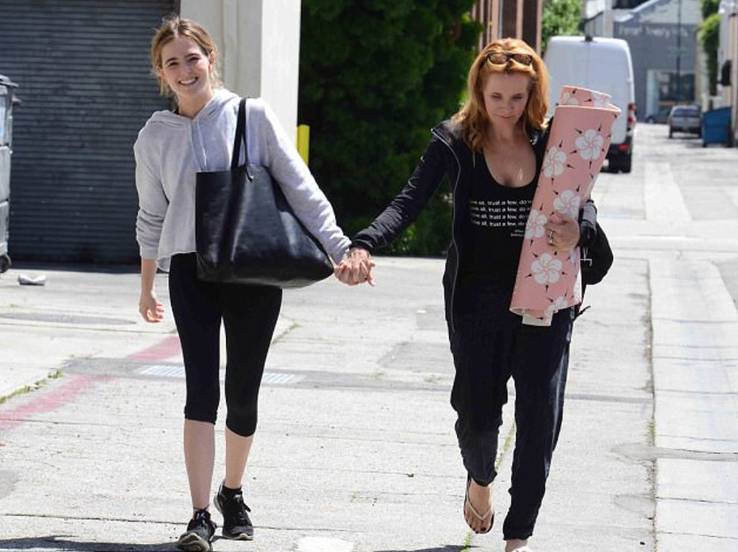 Deutch takes relationship goals with parents on a whole new level especially with Lea as Zoey is often snapped with her mom who is a regular at Zoey's red carpet movie premier events. Normally celebrities take their partners as their date but not Zoey as, Lea stood proudly next to Zoey while they celebrated her lead role in the movie, Before I Fall at the premier. Lea isn't only evident at Deutch's glitzy events as the duo also love doing yoga together. Last year April Zoey and Lea were snapped in their sports attire, holding hands and both smiling brightly for the camera's. The mother and daughter team were partners at a yoga class in Beverly Hills. Lea and Zoey are mom and daughter goals and their close bond is heart-warming! The young star also loves gushing about her relationship with her parents and isn't ashamed which we can respect.
"I don't think it was a fear of theirs, that they were going to lose me. I'm very codependent. I'm sure that they wish they could have a little bit more distance."
Zoey is lucky that Lea is an actress as she helps Zoey out, "It's nice to have my mother as someone I can talk to about acting."
18

Zoey Wants To Explore Different Roles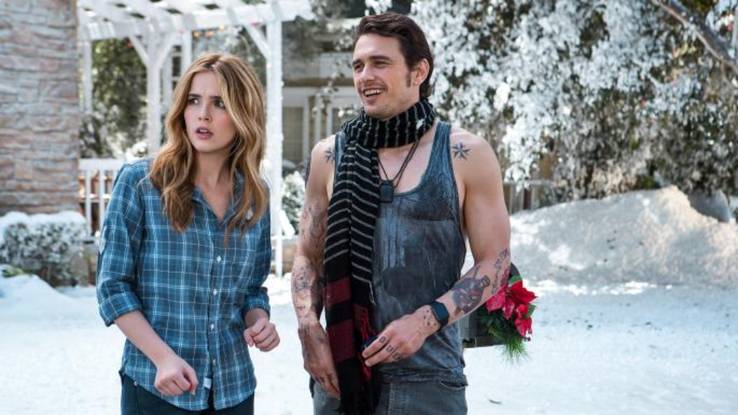 Deutch is so young and she already wants to take risks in her career by doing a variety of roles and staying away from one genre! Zoey admits she admires to be like Sandra Bullock in regard to exploring different characters for different genres. Deutch really gushed about her admiration for Sandra.
"You look at somebody like Sandra Bullock, who, by the way, I'm by no means comparing myself – I could never be half the actress she is – I'm just using her as an example because she has such an incredible career being a well-respected dramatic as well as comedic actress in such a way that I so admire."
Zoey admits that her goal is to do what Bullock did when she jumped ship from the drama Gravity to the comedy, The Heat. "So I guess my goal and my dream is to hopefully do both in the near future." Well Zoey has started that transition now as she jumped from comedy in Why Him and Dirty Grandpa to a drama Beautiful creatures and last year Zoey played a rebellious teenager in the coming age drama indie film Flower. Zoey doesn't want to be a typical young actress who takes roles that would further her career significantly as Deutch prefers to showcase her growing talent. Zoey doesn't see the role as damaging, "I never saw this as risky; I always saw this as the great goal and joy of my career thus far."
Featured Today
20 Bizarre Things About Donald Glover Fans Choose To Ignore (But Shouldn't)

20 Rare Images Of Kate Middleton And Prince William The World Forgot About

15 Reasons Why Hollywood And Jeremy Renner Don't Work Together Anymore

17

Gets involved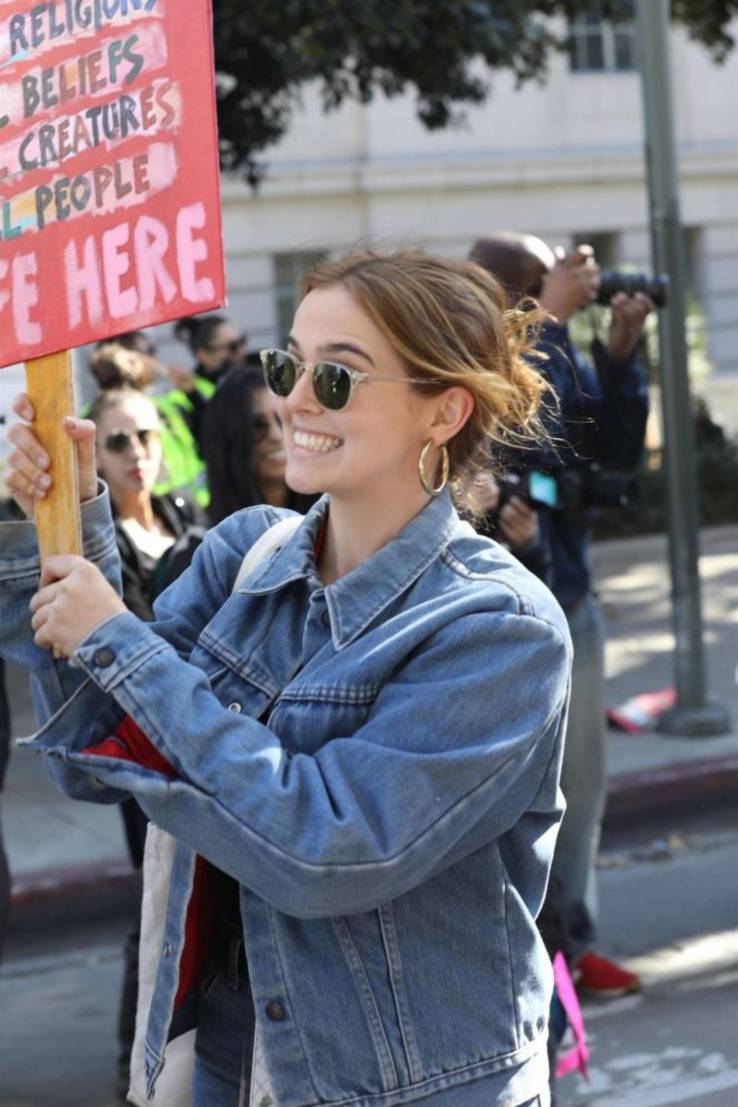 Can things get any better as not only does Zoey have a busy life with her job but she also makes time to support charities that are dear to her. Zoey doesn't support just one but three, Water.org, Planned Parenthood, and Alzheimer's Association. "I'm an avid supporter of Planned Parenthood and I think it's one of the most important organizations in our country. If it's defunded, these millions of young women and people lose access to basic healthcare." These subjects are pretty major and luckily Zoey brings these issues to light with her public following. Deutch was also at the Woman's March and also say she doesn't want to hide her voice even though she's famous.
"It's nice to be part of a generation that is taking more of a vocal stance. I don't think silence makes you safe."
"To me, it's such a sad privilege to have a platform and a voice and not use it. And I totally understand when people want to preach that actors aren't politicians or activists inherently. I get it." Deutch feels like she can still speak up though. "Before I was an actor, I was a human." Zoey is also thankful that she is able to be an activist. "It's nice to be part of a generation that is taking more of a vocal stance."
16

The Fashion World Adores Her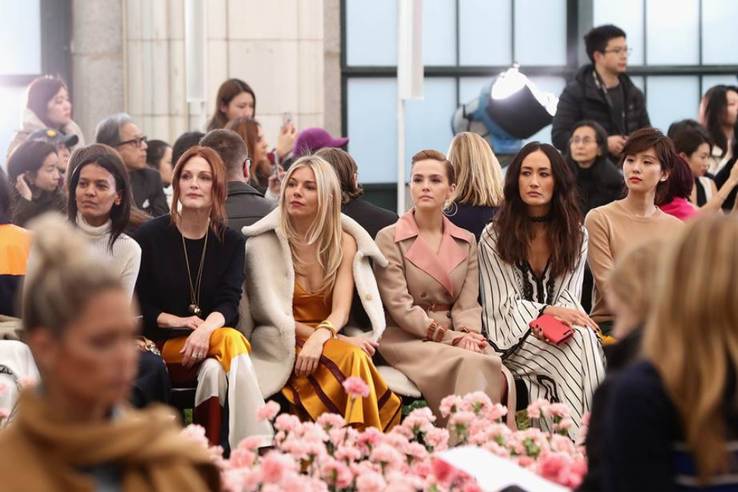 Some celebrities aren't lucky enough to get an invite for a front row seat at fashion shows like Zoey who is a regular front row guest. I know it's on our lips why would Deutch be lucky enough to attend fashion events that will make anyone jealous. Well Zoey is special in the eyes of the fashion world since front row guests are seen as "it" girls and fashion exclusives. Among the elite list at the New York Fashion Week was Selena Gomez, Nicole Kidman, and Katie Holmes and they were also able to sit front row like Zoey. We're so jealous but it just shows how Zoey is portrayed as a sweetheart in the world. Deutch does love fashion and isn't afraid to admit her favorite stores.
"Everyone in my family is big on thrift-store hunting. I have family in Montana, and we go to thrift stores there. They're the best to rummage through because people don't know the gold that's hidden there. And I love fashion with a sense of humor."
Zoey loves fashion because of the way it makes her feel, "Ultimately, I just want to feel powerful and beautiful. The right outfit feels like a suit of armor. It makes you walk differently and hold your head up high." Well Zoey's fashion style must also be such a hit and that's why the fashion shows also want her as a guest!
15

Deutch Is Like Everyone With Social Media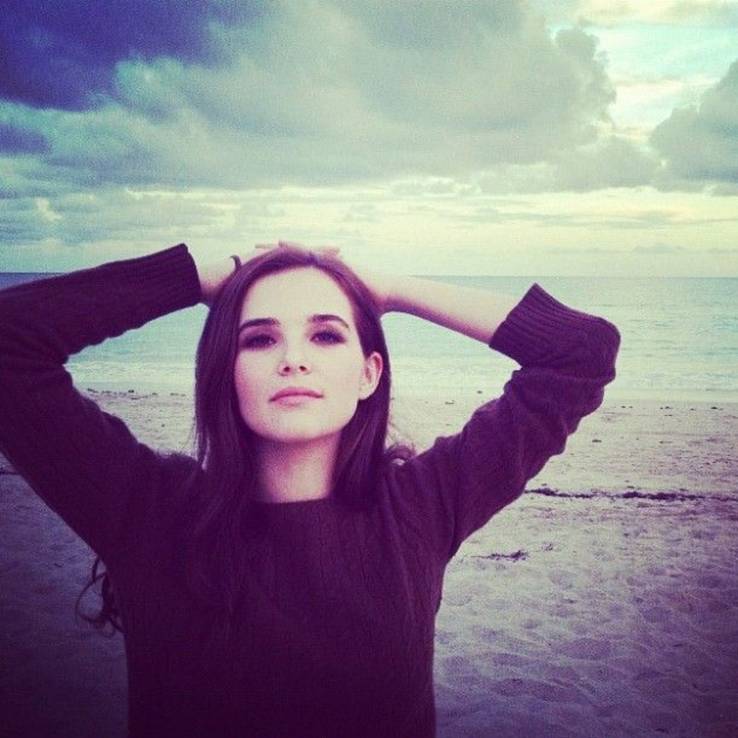 The young actress isn't ashamed in admitting her love for the media platform because let's face it everyone loves it in today's modern world and some celebrities stay away from it but not Zoey.
"I tweet and Instagram quite a bit, but I feel like I have a very love-hate relationship with it for multiple reasons."
Deutch admits that it's very addictive but she loves it especially Instagram. "I think the reason I'm always Instagramming is because I've always loved taking pictures. It's a cool platform." Deutch has 1.3 million followers which is impressive and she posts nearly every day. Plus her photos are a snap shot of her personal life like what she gets up to with friends and images of objects and scenery which look very professional. Zoey's selfies are also really professional and elegant and it looks like she put a lot of effort in them and they're nothing like Kim Kardashian's selfies!
Zoey also uses the social platform to express her opinions. "I'm über-opinionated," she admits. "I get in trouble for it all the time, and sometimes rightfully so." The conversations that Zoey likes to talk about is clean water, animal rights and world hunger. They're pretty serious stuff so no wonder Zoey gets into trouble with heated discussions.
14

She Doesn't Want To Be An "it" Girl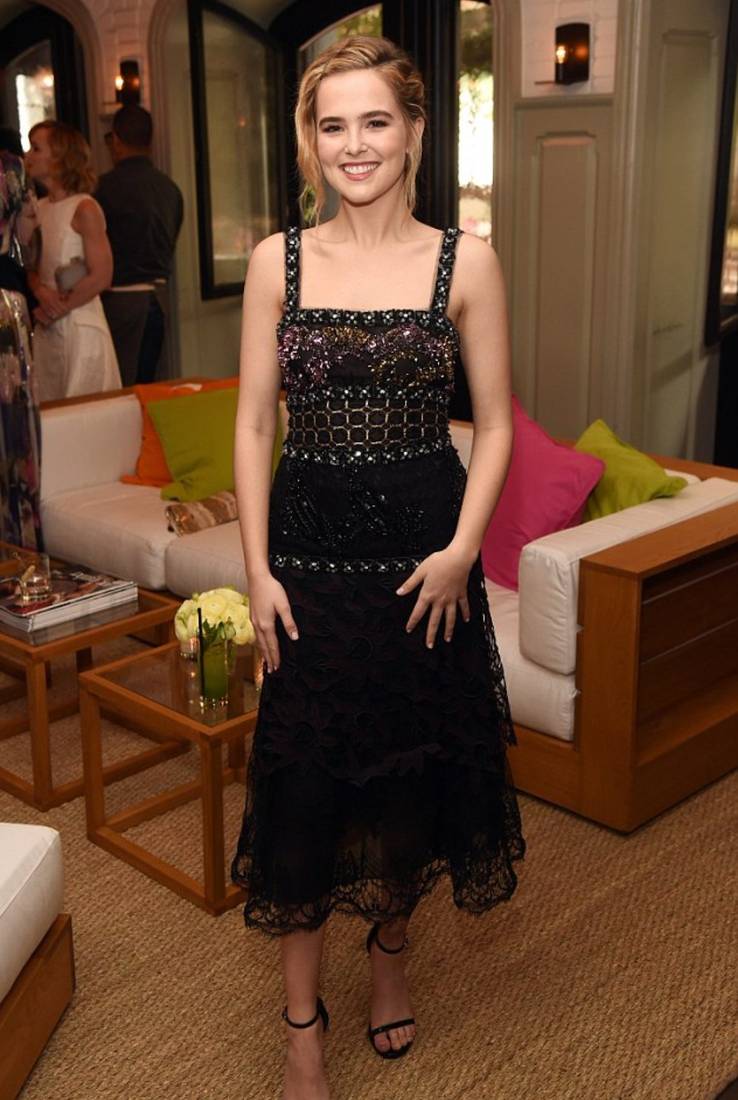 Okay a lot of celebrities admire their fame and it excites them not Zoey she doesn't really care about her fame which shows how awesome she is and that acting is her passion instead of just doing it for popularity. Even though Zoey doesn't focus on fame she still manages to impress people and became famous without even trying so hard.
"I'm not one of those people, I think you know. I don't understand it. It's kind of fake, it's all subjective to the situation in that specific time. I don't really know where the line between fame and celebrity comes into play."
Deutch also admits that when she gets asked the question of what would happen if Zoey becomes a big hit and her stardom increases, Deutch replies with the perfect answer. "I'm like, well, I guess there are things that suck about that. But it's awesome because that means the movie did well and people enjoyed it. In that way, I can understand it. Other than that, I think it's quite silly."
Deutch hates being called an "it" girl because of its connotations. "I'm very ambitious, and I hate the way that there's a negative connotation for ambition. Because I think it means you're just willing to work hard for something you want and love." Zoey also says the industry is up and down and that's why "that 'it' girl thing just bugs me."
13

Zoey Takes Her Roles Seriously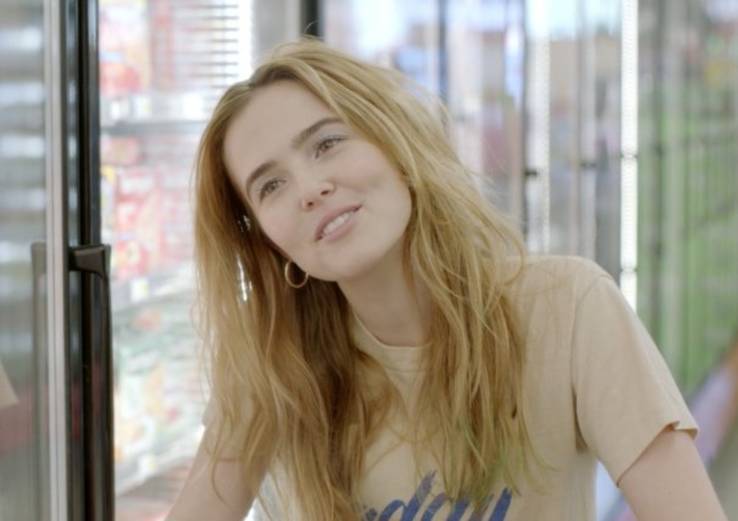 This actress wants to make sure she's portraying the character really well therefore does extensive studying in order to do so. For her role in Beautiful Creatures Zoey even transformed her look to act like the character.
"I dyed my hair blonde. I used fake tanner and fake nails. That helped me because I got to look at myself and feel like someone else. Every part should be somewhat a part of you; it should be a part that maybe you don't want to come out. You have to figure out a way to relate to the character."
Zoey goes the extra mile for the preparation of every role as when Deutch had to prepare for her role in Flower she read coming of age novels such as books from Judy Blume and Zoey even went to a therapist as her character. "I don't know if the therapist knew, or what she didn't know."
Deutch even feels emotional after filming is finished as she was really sad after filming Flower ended. "It was honestly the most fun I've ever had making a movie, and I'm heartsick for the experience. It's just 17 days, but it completely changed my life." Preparing for roles is highly important especially when you want to impress directors and Zoey does every single time!
12

She Eats What She Wants And Loves To Workout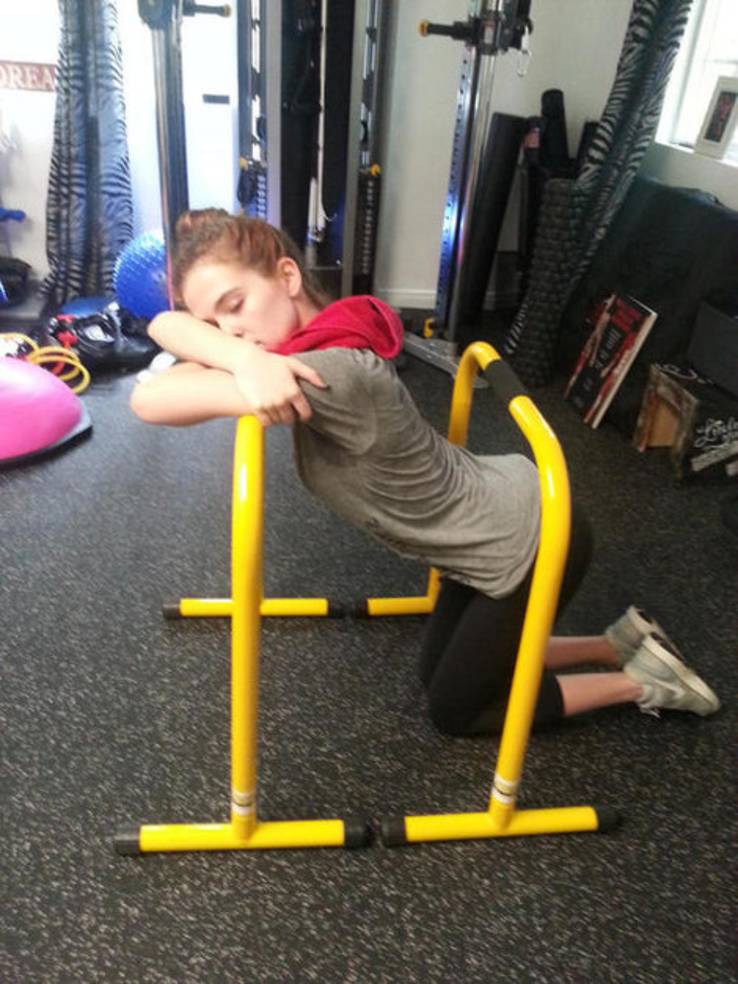 Some celebrities follow strict diets to keep into shape which includes only salads or vegetables. Not Zoey as she still eats healthy but she can still splurge on the unhealthy stuff if she wants to.
"I'm not going to give up salt and sugar because I want to look like Adriana Lima. But I am going to work out to make myself feel good in my own body."
Zoey still has a healthy eating plan because of how she was raised. "When I was raised, she made salad, and always water with my dinner. And I could basically have any snacks or dessert that I wanted but now I have this kind of bizarre obsession with more healthy foods because I've been raised to not drink sugary things, and to actually like salad and vegetables and all that."
Zoey never really liked working out but when she had training for her role in Vampire Academy she started to love it. "I never thought I would become that person who loves working out. It sucks while you're doing it." Zoey said it's great for confidence and a added bonus she loves to listen to Kanye West. "Kanye West's music is the only thing that gets me through that hundredth sit-up!"
11

Her Self Esteem Is High And She Doesn't Care About The Haters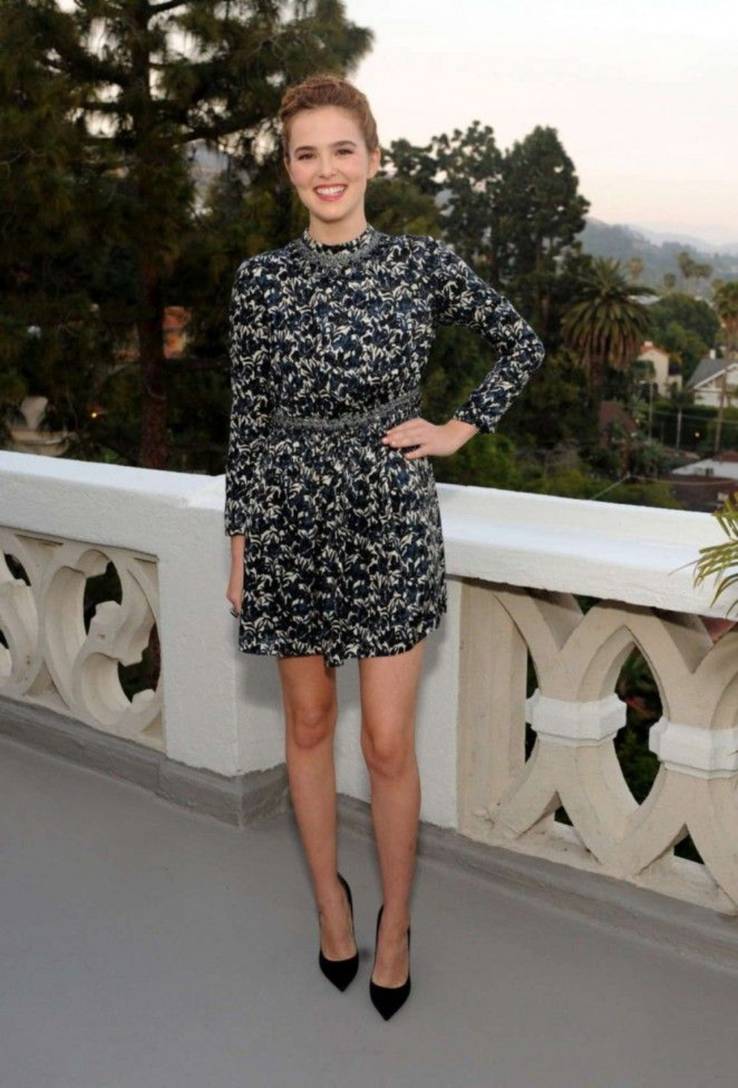 A lot of people had a lot to say about Zoey's role in Vampire Academy but she didn't let it get to her. "I see all these things and it kinda just doesn't affect me that much, honestly. That's maybe even more worrisome than being affected by it. I just expect certain things. I know this is going to happen. I understand why it happens." This is everything as some people even celebrities take mean comments to heart but not Zoey as she knows that it's part of the package deal and she deals with the hurtful comments gracefully. Although Deutch didn't always have that thought process.
"In high school, I tried very hard to make everybody like me, which resulted in me being extremely unhappy and in a lot of pain."
Zoey changed her thoughts about she would deal with the feelings by realizing she can't make everyone happy. Deutch has the same outlook with social media bullying and she doesn't let it get to her. "It's none of my business what other people think of me, which is ironic when you have Twitter and you're constantly looking at it. But if I'm putting myself in a position to see it, then I really can't be offended by it. And they have every right to say what they want."
10

Zoey wrote For Harper's Bazaar
This actress does so much stuff and is unstoppable as Deutch even did an advice piece which was published in Harper's Bazaar. In the article she talks about travel, spa, food, and beauty by sharing her experiences. For the travel section Zoey admits how she wish she could go to Bali. "I want to go to Bali so badly. I've spent a scary amount of time instagram stalking peoples fancy juices and snacks they get beachside after their 3-day long yoga retreat there." Zoey also gave strict advice on not to pop pimples! That wasn't the only piece by Zoey as she also wrote about seven women who have inspired her with beauty. Deutch wrote about Jennifer Aniston, Rihanna and Blake Lively. Zoey mainly focused on their fashion and beauty trends.
Deutch only had nice things to say especially about Blake. "She looks incredible always. Not sometimes — always, always, always. And she has the world's best hair." Zoey loves a natural look which is what she admires about Jennifer. Even though they weren't long articles it's still impressive that Zoey has written advice and what aspires her and had it published. Who knows maybe Zoey will write even more advice pieces!
9

She Prefers The Natural Look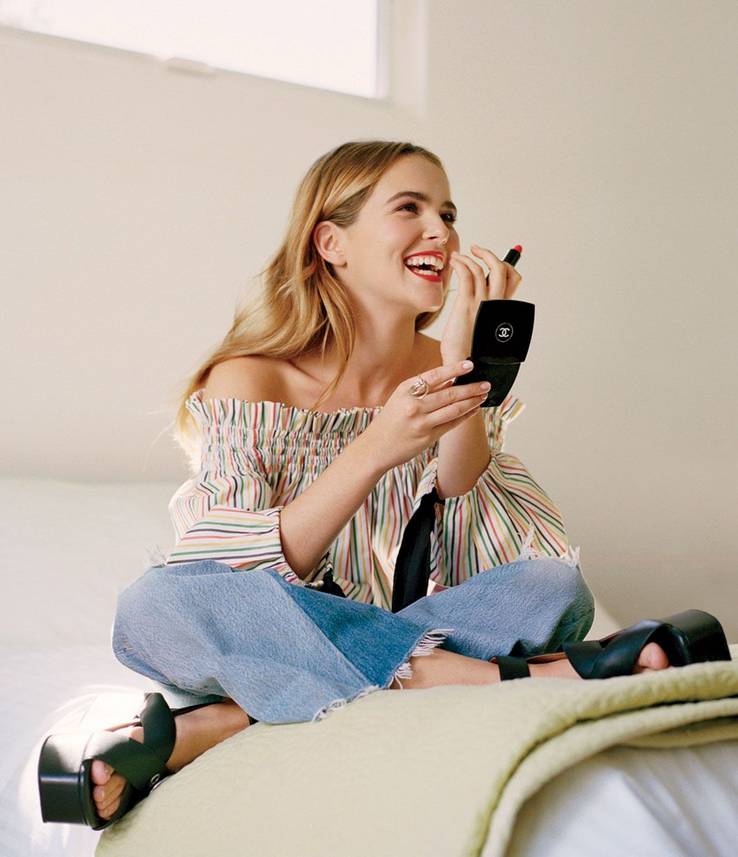 Some celebs love to go all out with their makeup but not Zoey as she prefers keeping it natural with neutral color's. In all of Zoey's images her style consists of brown or tan color's as she doesn't like to go all out with her makeup. Deutch was even kind enough to give her beauty secrets to the world and it's pretty simple. The liquid foundation Zoey uses is quite light and she uses a pink powder to help her base stay on longer. Zoey shares her weird eyelash pet peeve, "I have a major pet peeve and a deep psychological fear of losing eyelashes, and this is the only mascara I've been able to find that doesn't break them off." The mascara is black and Zoey prefers honey suckle lip balm for her lips than bright color's but she does deem the red lips on occasion. To be honest Zoey doesn't need vibrant color's as she stands out no matter what!
Deutch also uses a lot of facial wash as she wants to keep her skin looking fresh! Her favorite is Neutrogena. Zoey does like to copy her sister though with make up as sisters do. "When DuWop Lip Venom was big — you know the kind that made your lips sting as it plumped them up? I stole hers. And it hasn't stopped. She uses cream eye shadows now, so I do, too."
8

Zoey Loves Pop Culture Just Like Us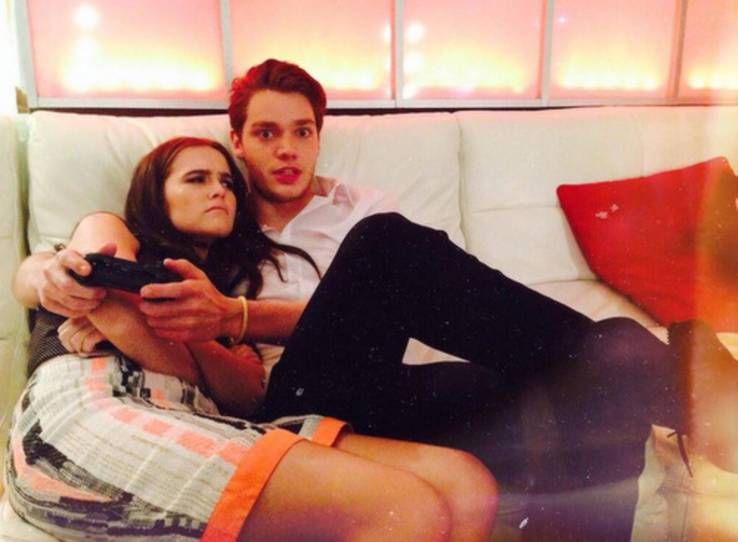 It's awesome when celebrities share what they love and had to give up because they were so obsessed. In an interview with Just Jared Zoey was asked if she has a favorite game and Deutch answered, "I used to love The Sims, but I had to let it go because it was distracting me from my real life, from creating and developing real relationships, which didn't even matter to me at that point because Sims were more important." Computer games is a massive part of pop culture society especially the Sims as a lot of people follow this trend and Zoey is spot on with what she says about the computer game being more important especially when you're young.
Deutch is just like everyone else when it comes to movies and it shows her true age as well. Zoey loves Mean Girls which is a very popular teenage pop culture movie that is in a lot of top most favorite teenage romantic movies. Zoey was star struck when she met Mark Walters who is a director and worked on Mean Girls. "I was very nervous to meet him Waters because I'm such a fan. I was like, 'I love Mean Girls. Working with Mark was amazing. He has an innate ability to understand comedic timing. He's so good at that."
7

she's got a great Sense Of Humor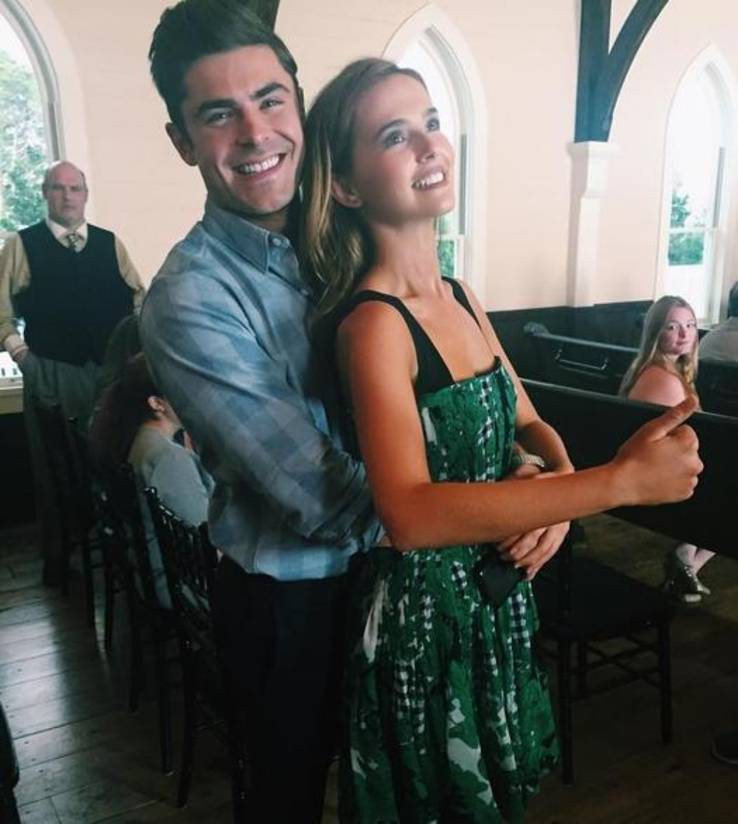 It's always nice when celebrities have a good laugh and knows how to crack jokes as it makes things interesting. Zoey has so many good things; looks, personality, style and now a good sense of humor. Deutch really connected with her character Erica in the movie Flower and it's mainly because they both have a sense of humor.
"Pieces of me and my sense of humor started becoming embedded in it. I guess I have a difficult time having a bird's-eye view on that, but my friends that watch it see glimpses of me in Erica, and my sister sees glimpses of me."
Another character that Zoey relates to is Rose from the movie Vampire Academy as in an interview Deutch confessed, "Probably our sense of humour. I kind of use it as a means of survival as does Rose and also our passion for all things which probably gets us in trouble as well as."
Deutch's tweets display her humor and when you read them you will laugh out loud. The funniest tweet is when she tweeted in 2013 about her ordeal with food, "Meanwhile, I just ate 5 bagels and lox. But no regrets. I'm proud of what i've become. One giant carbohydrate." Seriously all of Zoey's tweets are a personal outlook into her life and we love it!
6

Zoey loves Celebrities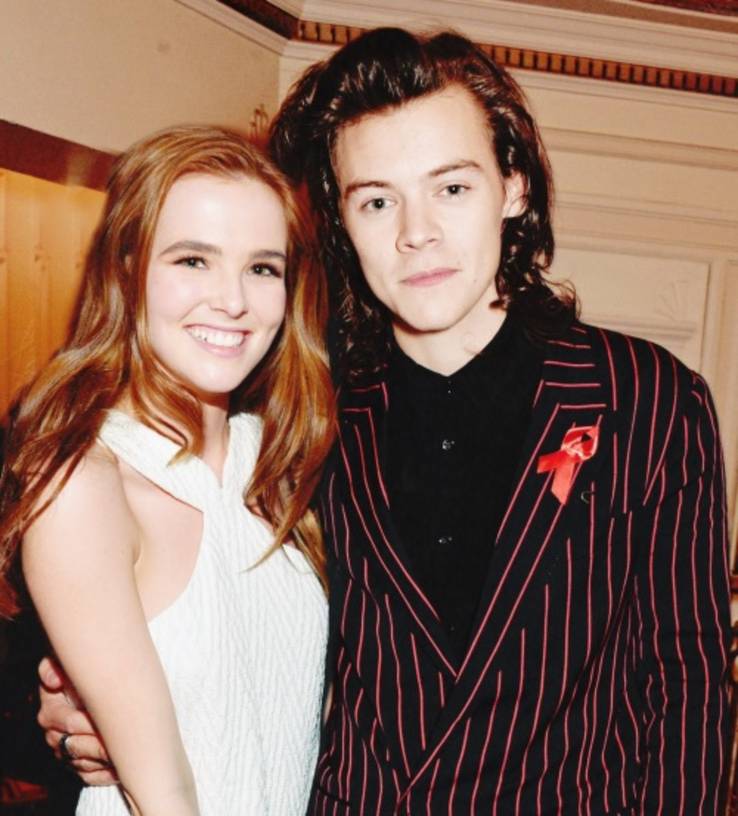 What I love about Deutch is the fact that she expresses her admiration for other celebrities in the business and she's a celebrity herself. It just shows how sweet Zoey is! In an interview, Zoey admitted her healthy obsession for Reese Witherspoon. "I am so in awe of how she manages to be an incredible producer, an incredible businesswoman, an incredible mother, and an incredible supporter." Now Zoey also believes in women rights strongly therefore we understand why she admires Reese so much.
"She is constantly making efforts to empower and raise up other women. She really is a woman that loves other women, and I have the utmost respect for her. I don't know her, but if there's someone where I am just completely confused by their absolute perfection, it's her."
Hopefully these two will meet someday! The actress even gushes about Harry Styles as well. During an interview with MTV she even asked the interviewer a question, "Have you read the Rolling Stone interview with Harry Styles where he talks about teenage girls?" The article was about how Harry says teenage girls are the future even with their musical taste. Then Zoey went onto say, "I've got a real Harry Styles problem. But it's amazing." So Harry is another one of Zoey's healthy obsessions but it's so nice how she gushes about them!
5

She Wants To Do More Than Act On Film Sets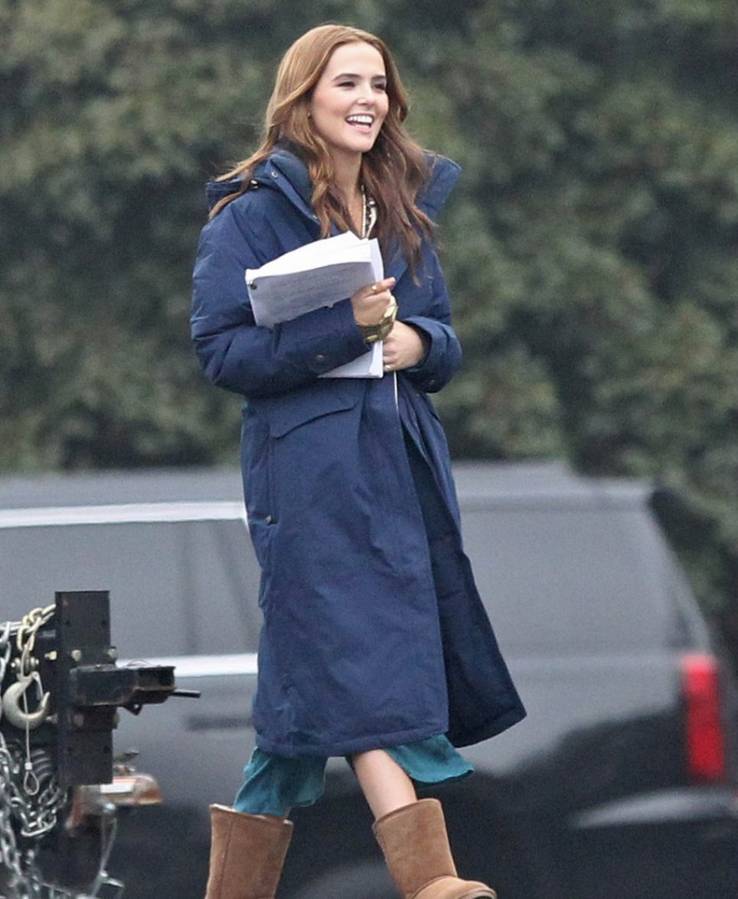 Deutch doesn't just want to act as she also wants to have a part in the production element of a movie set. "I want to be involved in everything, and when you have the title, you're heard from than if you're just somebody coming in and giving unsolicited advice or opinions, and I'd rather be of service to the project and the greater good of the project." Zoey wanted to achieve more when she played Erica on the movie Flower. "I want to be there, I love making movies, I want to be involved. If Erica uses pick flosses, I love to be involved in every single step along the way and I'm going to be involved in every step along the way." Zoey did quite a bit of work besides acting on the set of Flower as she helped design her character's room and helped create the back story.
It's impressive especially since she played a very big part in the movie. Zoey confesses, "I didn't get a producing credit on Flower, which I should have. I hope that doesn't come across cocky — you can call Max Winkler and he would back me up — but I also didn't ask for it." Zoey wants to fight for inclusion riders which inspires film production companies to increase racial and gender diversity in the film industry. Zoey loves to fight for what she believes in!
4

Always Makes An Impression At Interviews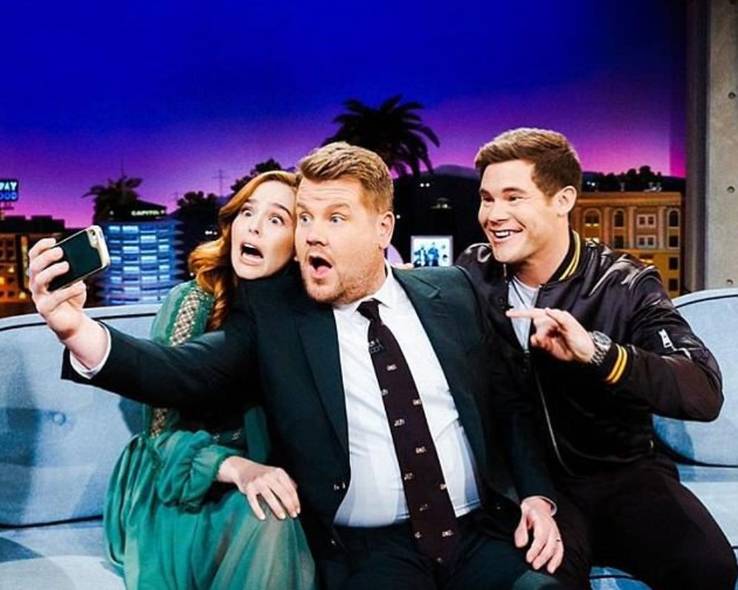 Some celebrities know how to do really well at interviews by cracking jokes with the presenter or other guest stars. Zoey is one of them as she lets her bubbly personality and sense of humor come out and everyone loves it as she makes everyone laugh and feel happy. On one occasion, in March this year Zoey did an interview with James Corden and they had a great time on the show. Zoey cracked the crowd up when she asked James this funny question in regard to her tattoo, "It is my dog. Can I ask a serious question? Is it 'aw' or is it truly psycho that I got a portrait of my dog?" Corden responded with the best reply ever, "I don't think it's psycho. I think it's actually quite adorable." Zoey even showed everyone the tattoo on her ankle! This is why Zoey is America's new sweetheart and it's because she's so confident and open with her personal life and us fans are lucky to get all the details.
The crowd even went crazy when she walked in as she was smiling and waving at everyone and the interview got better especially when Adam Levine, Zoey and Corden took a selfie which was hilarious as Zoey pulled a really funny face and she even posted it on her Instagram.
3

She's A Farm Girl And Has A Herd Of Animals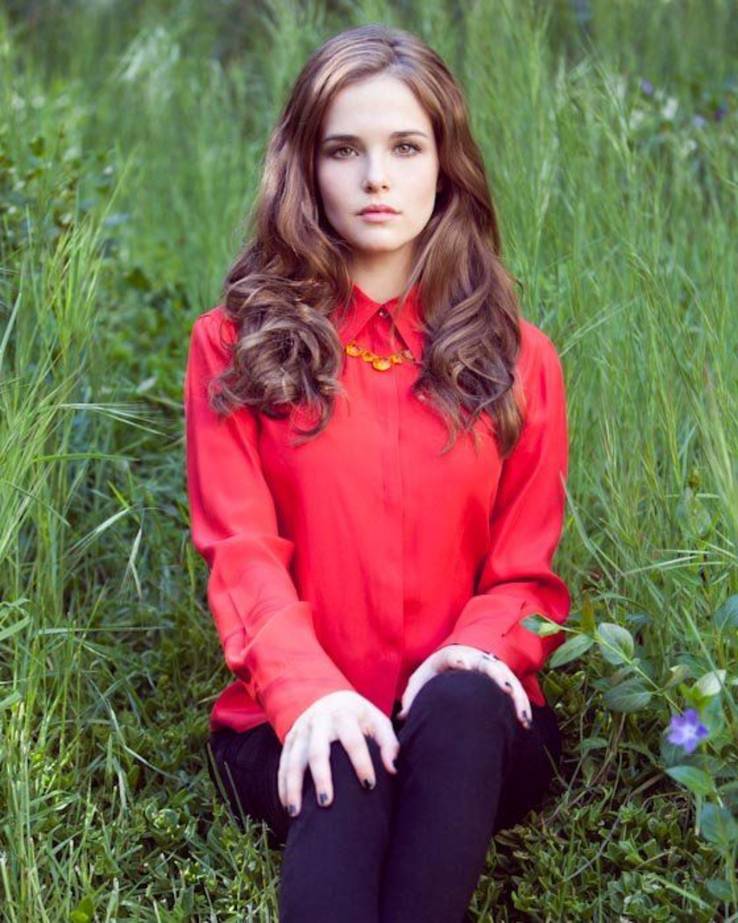 Back in 2013, Zoey lived on a farm in Los Angeles with her parents and sister, Madelyn Deutch and the farm consists of a lot of animals that will shock you. "Yeah. I have horses, chickens, koi fish, an African grey parrot, a Maine Coon cat, a bunch of rescue dogs, a desert tortoise, and a giant bunny rabbit creature." The chickens were the most as there were fifty one of them and Zoey jokingly teases about them and even does a total farm girl thing to do.
"They're more like free-spirit chickens. I go down to the barn every morning with my coffee and hang out with them."
Deutch has had life experience with farms as during her childhood she spent holidays on a farm in Montana. Zoey also says she embraces her wildlife side which includes farm animals. "We had a lot of really cool llamas in Montana. They spit on you, it's a really great experience. I know you were expecting like a Hollywood answer but llamas on Montana is my answer to that."
Zoey grew up on the farm in the Valley outside of Los Angeles and during an interview with Jimmy Kimmel she described herself as, "Just an LA farm girl, super relatable, I know." Zoey loves the farm life so much she even has a multiple of animal onesies, "I would show up every Friday in a different animal onesie. I've got an owl, I've got a flying squirrel, I've got a kangaroo complete with a baby in the pouch. I have way too many, it's a shocking amount."
2

Zoey Can Handle Gruelling Training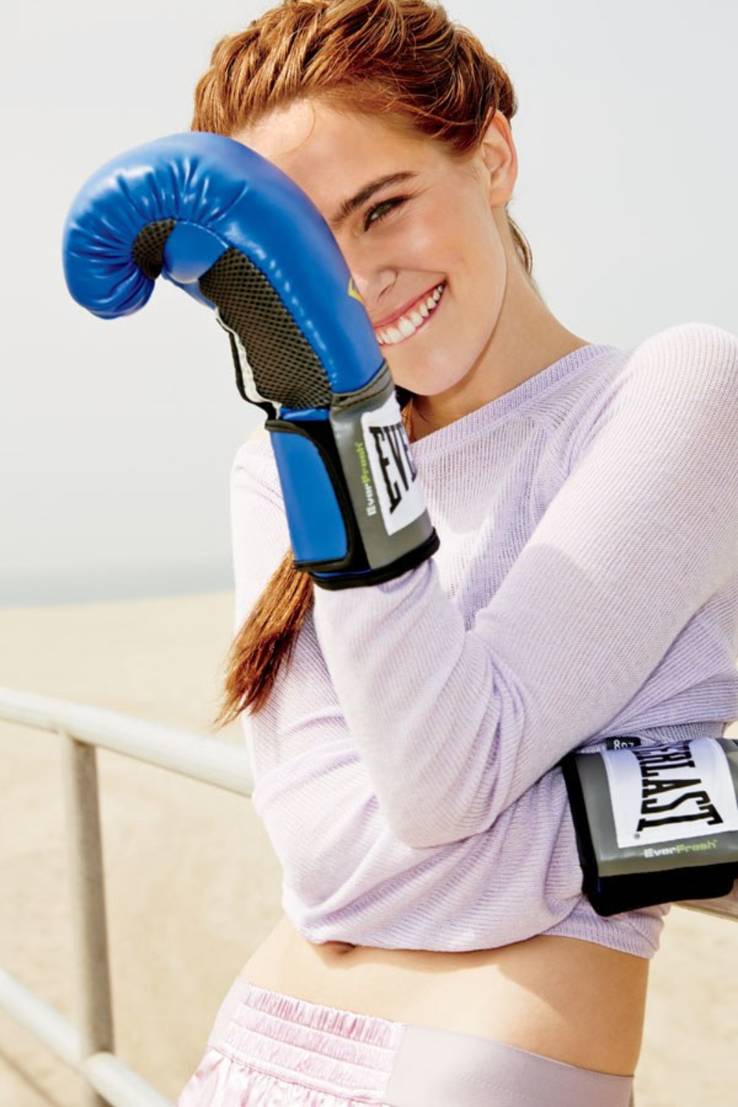 During filming for Vampire Academy Zoey had to do really intense training and of course she totally managed it all! The training included gym sessions and kick boxing. "My favorite aspect of training was the kickboxing, just because I found it to be very therapeutic, as opposed to gym training, which was the most boring, tedious, obnoxious way of exercising, in my opinion, coming from a dancer-yogi-hiker." Zoey did the extensive training for three months and every free time she had. "I did about three months of gym training, jujitsu, krav maga, and kickboxing. And then, I worked throughout filming, as well, during lunch and on my day off. That was definitely a challenge, but I'm so grateful for the experience because it was something I've always wanted to do." Plus now Zoey knows the moves if she's in any danger. "But, it was fun. I definitely feel stronger and more able to protect myself."
Lucky for the fans as well since she mentioned about the training on her Twitter back in 2013. "Training for @officialvamovie is a lot of fun and painful, signs of a slightly dysfunctional relationship?" Zoey managed the gruelling workout and now she's capable of achieving anything and knows she can take on training for movie roles.
1

Relationship Goals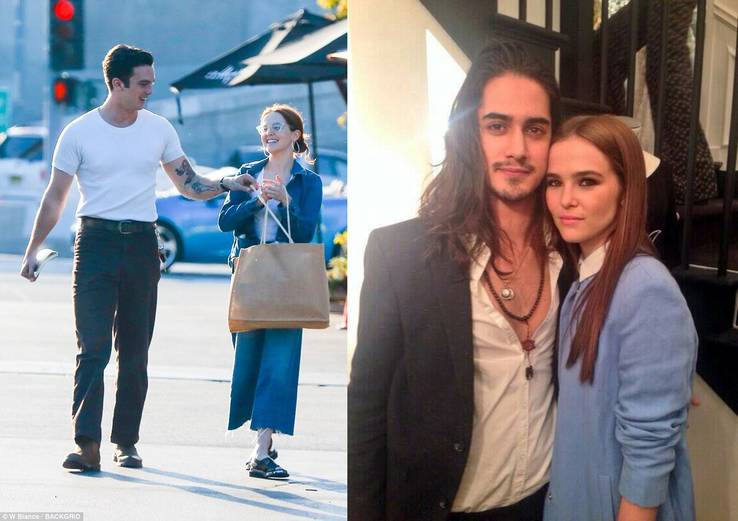 Zoey even admits that she's a romantic and can do things that will make the hopeless romantics heart swoon.
"I feel like a very romantic person in all aspects, not just the one specific thing that most people would think, which is in dates. With relationships, I try to do little things that are romantic like this morning, I made breakfast in bed. I don't know, I try to do nice things all the time."
Deutch did have a boyfriend who she was with for five years but sadly they ended it. Although it's not known how it ended the source did say, "They broke up 4 months ago and remain friends." They both splashed their love for each other on Instagram and it was adorable to say the least with funny poses and kisses on the cheek. They were even each other prom dates!
Last year, June Zoey was spotted with a mystery man and we have no idea who he is as she keeps us guessing but as we all know you can never hide from the ever wondering eye of the paparazzi. The duo were laughing as they each held a side of the shopping bag and mystery man had his arm around her. Deutch is relationship goals especially since she has long term relationships and doesn't play the field!
References: Daily Mail.co.uk, MTV.com, Bustle.com, Just Jared.com, Collider.com, Popsugar.com.au, entitymag.com, People.com, Interviewmagazine.com, The playlist.net, Dolly.com.au, Clevver.com, Huffingtonpost.com, Teenvogue.com, Allure.com, Harpersbazaar.com, Yahoo.com, JustJaredJr.com, HollywoodReporter.com, W Magazine.com, LA Times.com, Instagram.com, Cosmopolitan.com, Elle.com.au, The Sun.co.uk, Instyle.com, Vulture.com, NY Post.com, magazinec.com, Vogue.com.au, Stylebistro.com, and Hellomagazine.com.
Source: Read Full Article