It's one thing to have beauty in Hollywood, but it's another to also be extremely talented in your own right. Regardless of music or acting careers, these 25 celebrities are all known to have a certain quality of traits that have proven to the public they are exceptionally gifted in their fields — it just so happens that the attention they receive in showbiz is little to none, which is puzzling in itself.
It's often said that it's no longer about how great you can sing or how amazing you are as an actor. What happens to sell these days, and get attention, is how controversial one behaves in the public eye, how daring one is willing to be, and most importantly, how much skin they are willing to show.
Artists such as Tori Kelly and Blake Lively have always been against the idea of showcasing their private life for the world to see, let alone strip down to wearing next to nothing just to have their careers see a drastic boost, because, at some point, one really has to question their morals and what they are doing it all for.
It's no longer enough to just be exceptionally beautiful and be talented — there has to be something else in that particular someone that gets them the attention they deserve for the talent they possess. So, even if one can sing as good as Whitney Houston, if there's nothing scandalous or worthy of paying attention to, aside from the music or the acting, these celebrities will find their careers going absolutely nowhere because of it.
Below are just 25 of some of the most attractive female stars in Hollywood that just don't tend to get the attention they deserve.
25

Pia Mia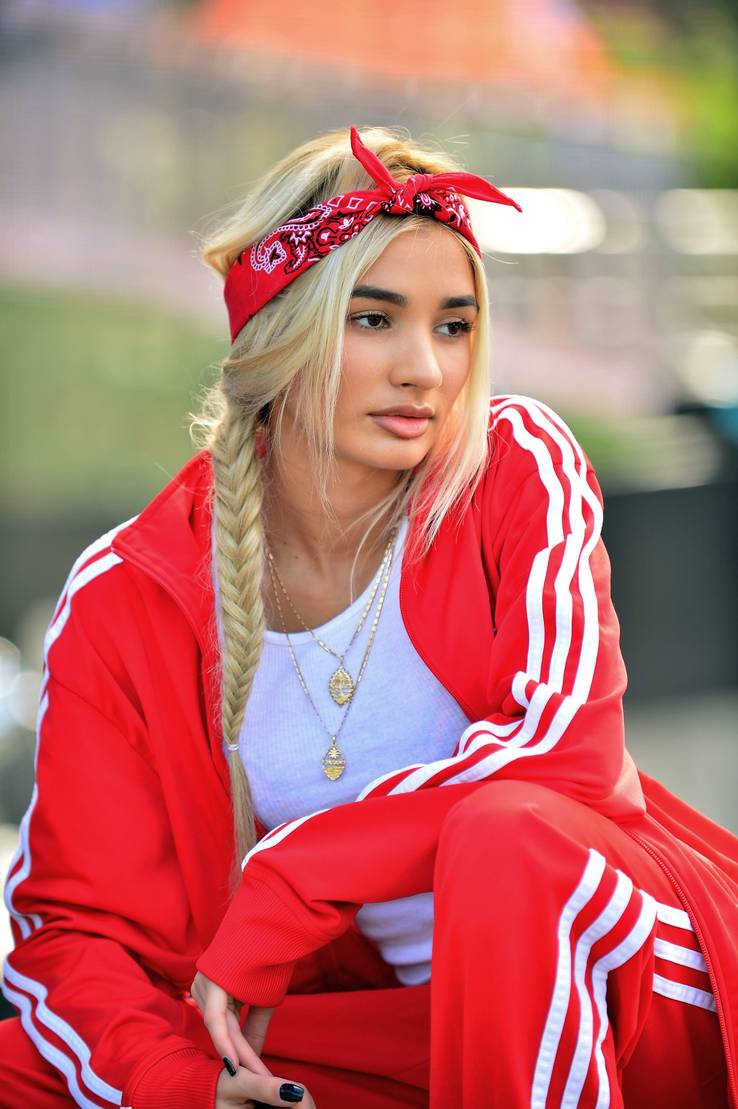 Pia Mia was originally known to be nothing more than Kylie Jenner's best friend, who would constantly pop up in the reality star's Snapchat stories.
Everyone was curious to know who this girl was and what she was about. Turns out she had just landed a record deal at the time and was actively working on releasing an album that following year.
Her first album, Do It Again, featuring Tyga and Chris Brown became an instant hit worldwide, but the singles that followed didn't do as well.
In fact, four singles into the project and Pia Mia still couldn't find anything that was remotely as hot as the debut record she had put out, consequently delaying her album from seeing a release date.
It was also rumored that her friendship with Kylie Jenner had fizzled out, and since Kylie had provided Pia with plenty of publicity just by featuring her on Snapchat, that had now disappeared, meaning that Mia had to work twice as hard to get that many eyeballs on her videos and keeping people interested in what she was working on.
She's still said to be working on the debut album and working with different producers in the hopes of finding the right material that will turn her into a household name.
24

Nicole Scherzinger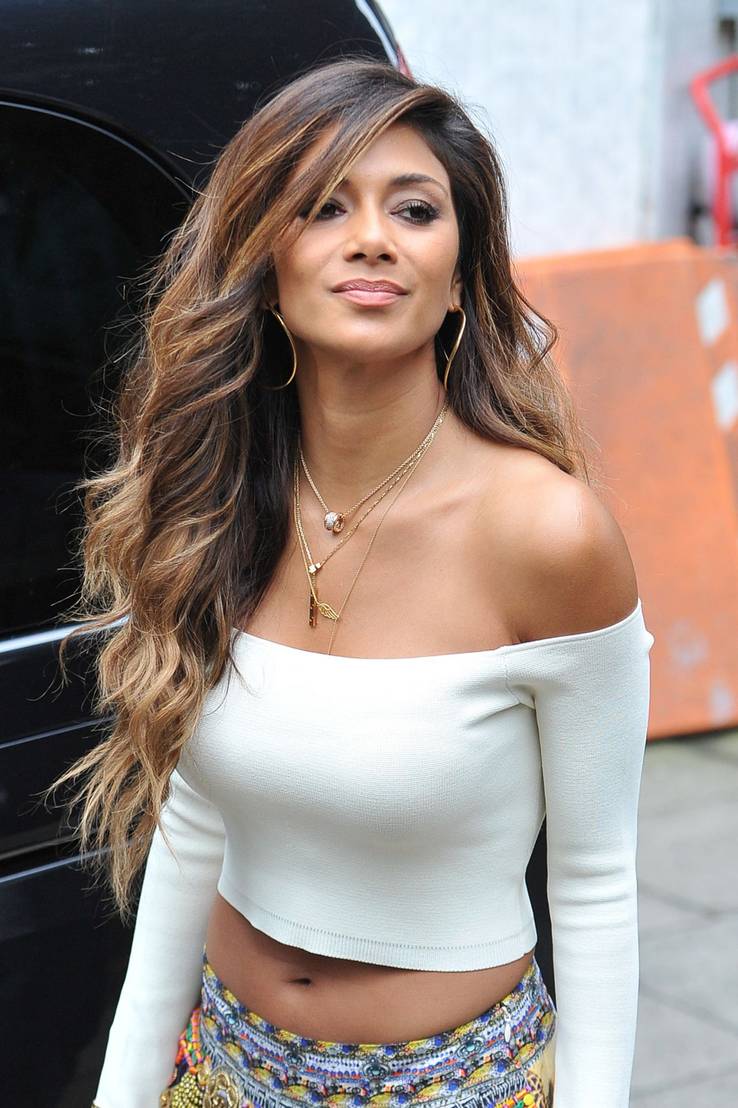 Nicole Scherzinger has always had the right material and backing to do some great things but for whatever reason, she just couldn't get her career off the ground and people just didn't seem care for her as a solo artist.
As a member of The Pussycat Dolls, Nicole famously said that she sang the majority of the songs on her own, with the other girls in the band being more or less her backup dancers. But even with that in mind, it would seem that going solo is the best move forward for someone that's doing all the work in a band, right?
Having continuously attempted to kick off a successful solo run of her own since 2007, through the help of plenty well-known producers, judging on a hit talent show, having huge sponsorship deals in place, and being supported by her fellow musicians, Nicole still couldn't get people to care.
And it's odd because Scherzinger certainly has the talent, the singing abilities, and of course the looks. It begs the question of what the actual disconnect is between Nicole and the people she's trying so hard to get to listen to her music, but maybe her next solo effort will prove everyone wrong.
23

Jessie J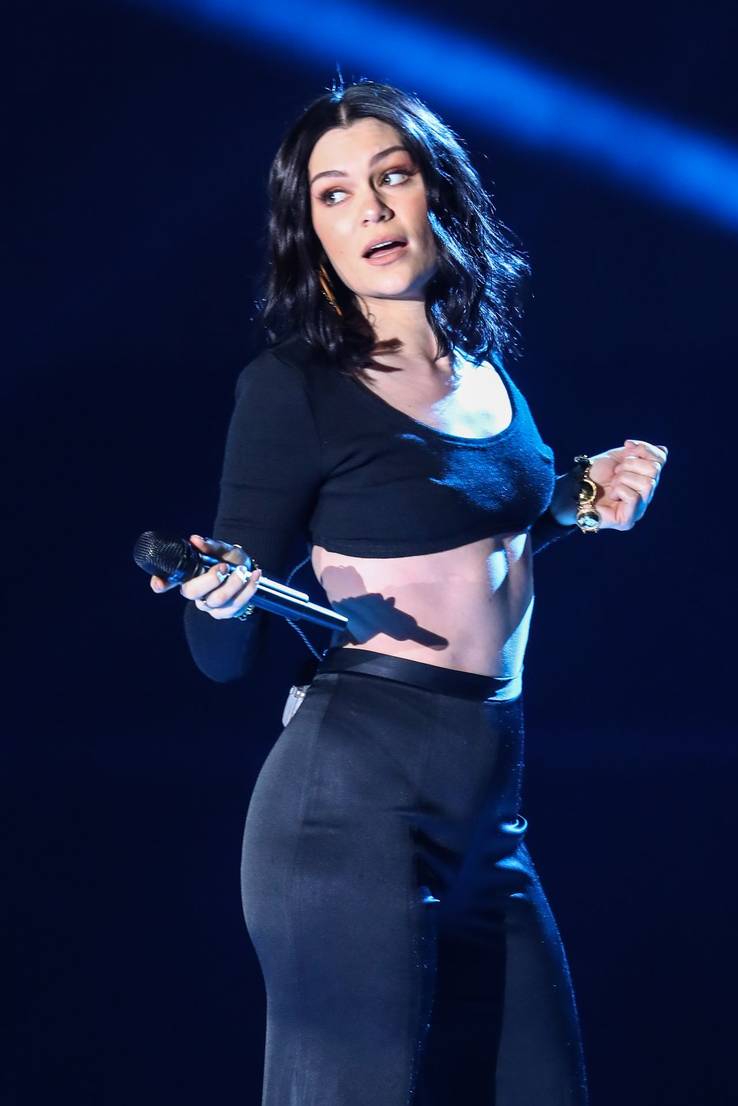 Jessie J had quite the staggering success when she hit the scene in 2011 with her debut album, titled Who You Are, which went on to sell over 5 million records worldwide and spanning several worldwide hits. It seemed like everything was looking just about right for the singer, but as the years went by and the new music was released, it almost seemed as if Jessie became disconnected with her fans.
While it's unclear what exactly happened that saw Jessie J's sudden downfall, by 2014, the singer was having a hard time even trying to convince her label that releasing further singles from the album, Sweet Talker, was a good idea. Mind you, the record had already struggled to sell well in the US, let alone Jessie's home country, back in the United Kingdom.
In a recent interview, in 2018, Jessie admitted that she's felt as if the support system she once had has drastically died down and evidently made it harder for her to continue reigning on that same success parade she had when she dropped her first couple of songs from her first album. She's hopeful that she can still get back to that level eventually.
22

Blake Lively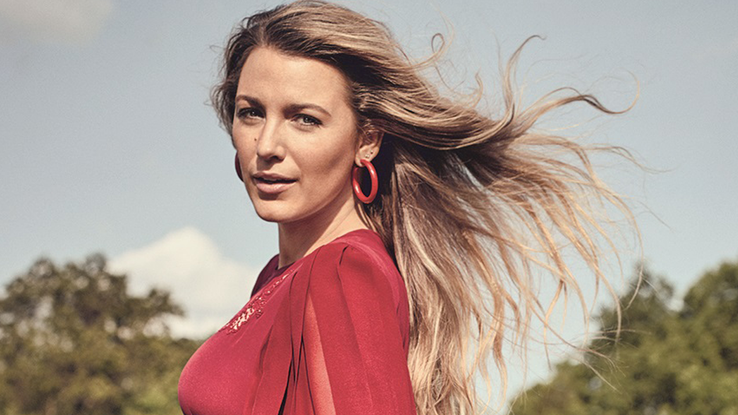 Remember when Blake Lively was on all of our lips when she was still starring on Gossip Girl? Well, those days are long gone and so is everyone's obsession with Blake's impressive taste in fashion — it really did seem that after the show came to an end, all of the cast found themselves struggling to upkeep the public's interest.
Lively, who has since gone on to settle down with Ryan Reynolds, whose career is skyrocketing right now, hasn't exactly found herself in the same position similar to her husband.
Instead, Lively is said to be spending more of her time dedicating her efforts to motherhood and family. After all, if Ryan is already making all the money, there's no reason why she shouldn't focus on being a mom.
Blake is still working on projects out in Hollywood but nothing has really kept her name all that relevant. If she finds herself doing something that could potentially be in the likes of a TV show similar to Gossip Girl, there's the chance that her status in Hollywood would instantly see itself buzzing again. Right now, however, she may want to stick to being a stay-at-home mommy.
21

JoJo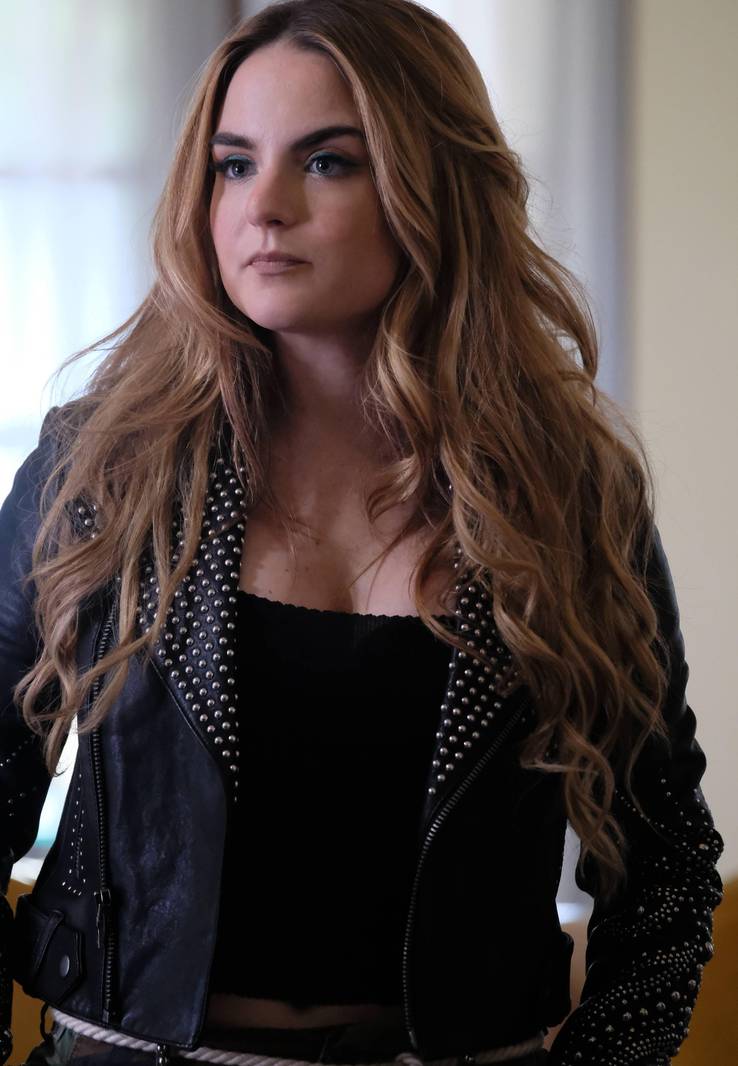 JoJo was putting out hit after hit when she first landed on the scene with her debut self-titled album in 2004. Mind you that when JoJo was recording the record, she was only 13-years-old, which is quite impressive, to say the least.
Unfortunately, by the time her second album hit stores, The High Road, JoJo was beginning to have endless problems with her record label, Blackground Records — the same label that famously signed Aaliyah with her first deal when she was also just a teenager.
JoJo had accused her label of failing to release her from the company; a move she was desperate to make because she realized that executives had run out of money to pay for studio sessions or even to distribute any further material from the artist, who had a stellar career, to begin with.
Once she managed to get out of the deal, which took her almost a decade, it seemed that the interest for JoJo, now signed with Atlantic, had faded drastically, but it shouldn't be ruled out that JoJo could very well get back to the superstar she was back in 2004.
20

Cheryl Cole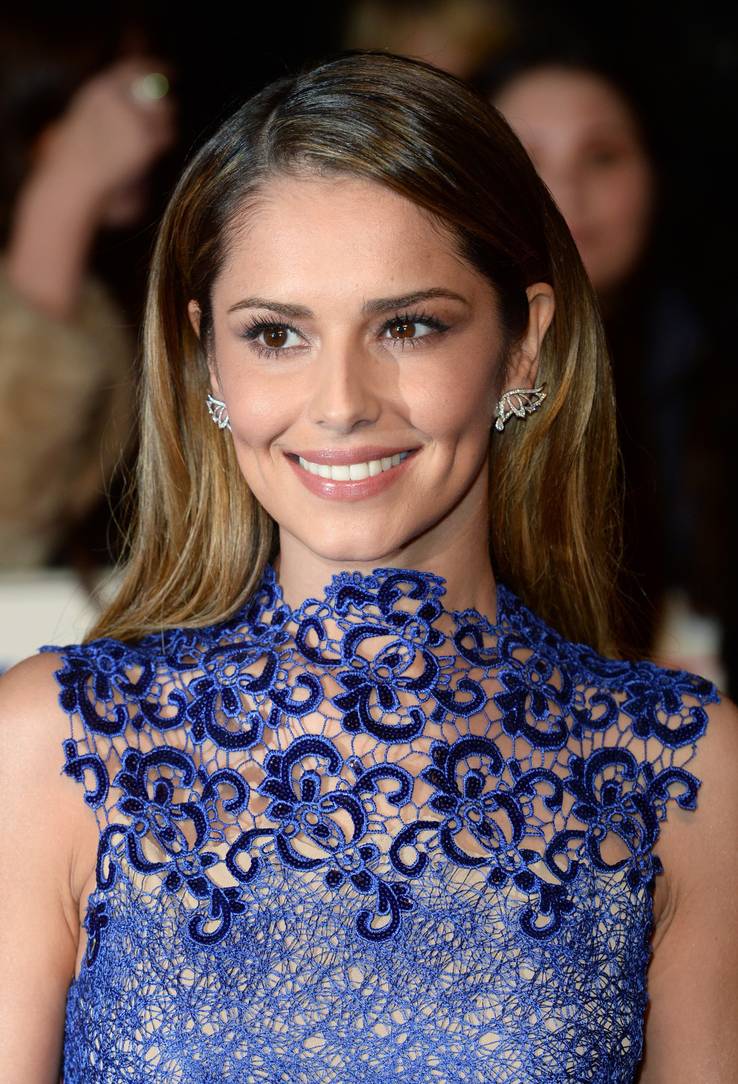 Cheryl Cole started to make a name for herself in Hollywood when she was cast as a judge on the US version of X Factor, alongside her longtime pal Simon Cowell. What's shockingly sad, however, is that in the midst of taping for the show, producers felt that the singer didn't connect well with the audience, nor did the contestants really warm up to her.
Because of this, producers told Simon that they would have no other choice but to remove her from the panel and replace her with someone else — that someone else being Cheryl's rival Nicole Scherzinger.
To say that Cole was furious was an understatement, having strongly hoped that this would have been her chance to break her way into the entertainment scene in Hollywood.
She would later return to the United Kingdom where she took part on UK's X Factor for two more seasons before deciding that she no longer had the interest to be part of the show. It's not common to hear Cheryl's name these days, who has since settled down with One Direction's Liam Payne and welcomed their first child into the world. They named him Bear.
19

Azealia Banks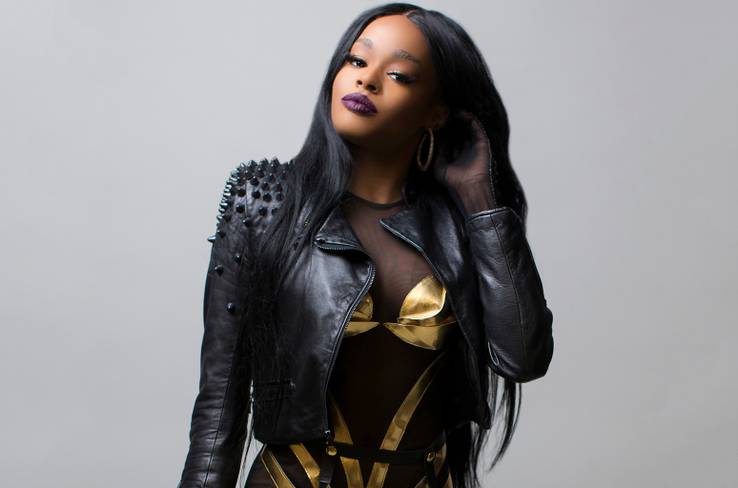 Azealia Banks is controversial and feisty, but one thing that people can't take away from her is that she's immensely talented, a great lyricist and her music videos are pretty extraordinary.
Many of her own fans believe that Banks has held herself back from reaching superstardom level because of her attitude which many have labeled as rude and aggressive. Having had opportunities to work with A-list artists including Lady Gaga, those opportunities were said to have been ruined over Azealia's creative differences with musicians on a constant basis.
Things had gotten so bad for Banks that her not-so-nice attitude would eventually see her stop pulling in paid performance gigs, which left her with no other choice but to rely on borrowing money from close friends. She promised that she would eventually pay them back when things had picked up again.
Azealia says that she's a work in progress, and despite the controversial remarks she's made in the past, she's focused more of her time on the music aspect of things, having confirmed that an album could be dropping later this year. This could potentially be the record that will put her back on the map if she behaves herself this time around.
Featured Today
25 Tumblr Posts That Made Us Rethink These Disney Characters

15 Things About Avengers 4 That The Cast Is Trying To Keep Secret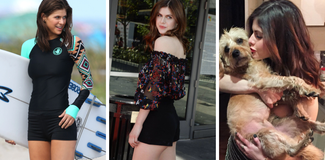 23 Photos Showing Alexandra Daddario Is Hollywood's New "It" Girl

18

Rita Ora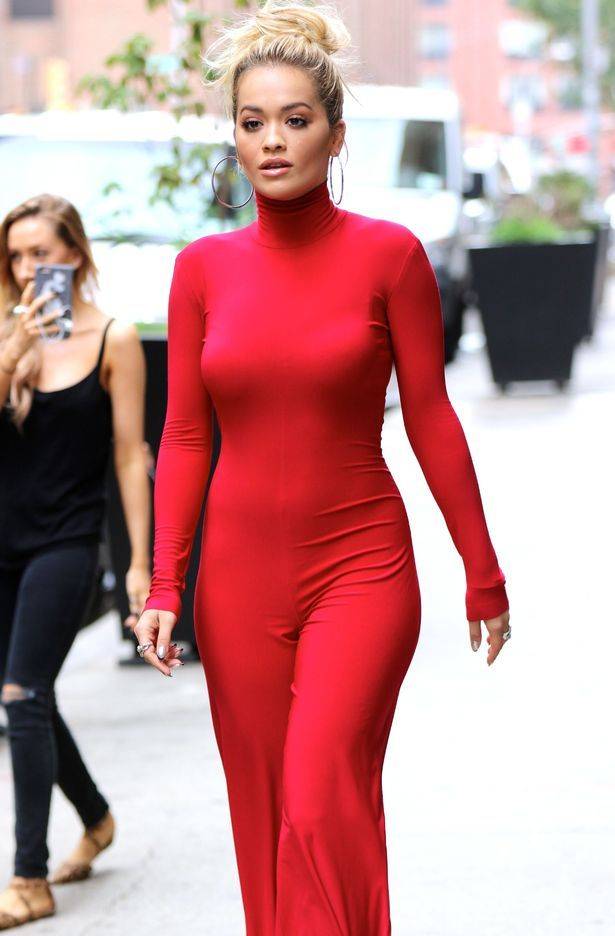 She was first branded as the one to watch while others had claimed that this pop star would become the next Rihanna, but neither of those things really happened for Rita Ora.
There's no denying that Ora can sing; she has landed herself two record deals since kicking off her career as a singer in 2011. Along with that, she's been featured in box office movies, campaigned huge sponsorship deals, and has even worked with plenty of well-known artists on her own records. But even with all that at hand, she's still struggled to solidify her position as a musician in the industry.
People seem to find a huge disconnect with Rita, which some say is due to the unappealing music she tends to release. Because it's not that Ora isn't a beautiful girl — she definitely carries sex appeal and has a great personality, but the music tends to be something that people just can't warm up to.
And it doesn't help that she's constantly compared to being the next Rihanna, which would evidently have just put more pressure on the British aspiring superstar.
17

Jhene Aiko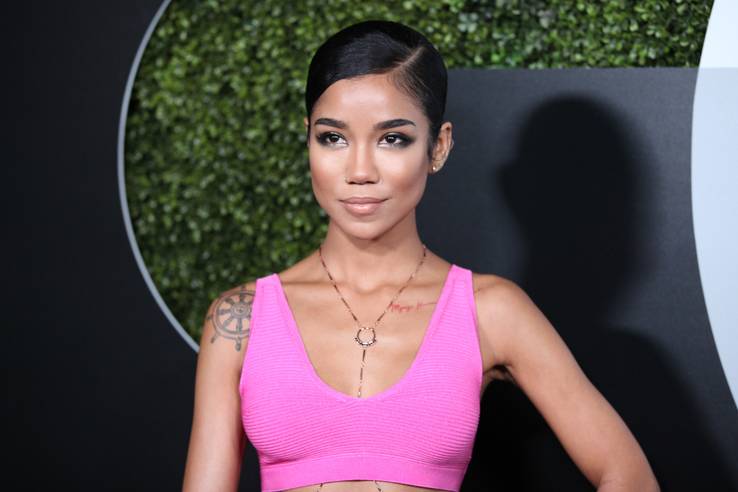 Jhene Aiko has been featured on several hit songs, ranging from Drake to Rae Sremmurd, and it goes without saying that her cute relationship with rapper Big Sean has also kept her relevant in the field of the music business, but why is it that she's not catching more attention on her own projects?
Jhene Aiko's solo efforts have done somewhat well when it comes to the views it accumulates on YouTube and in terms of streaming numbers, but aside from that, the mother-of-one has struggled to upkeep with other Soul/R&B singers — at least when it comes to selling records and appealing to the wider market.
It seems that Jhene seems rather fine in the position she holds in the industry. It's not as if her label is complaining; she's doing enough numbers to keep them happy, but there's no doubt that someone as beautiful and talented as Aiko would eventually hope to see herself elevate to bigger and better things as far as her career is concerned.
Nobody would just want to come to a standstill and stay there forever. And that seems to be one of the things Jhene Aiko is hoping to do, as soon as people give her the chance to explore different sounds in her music.
16

Vanessa Hudgens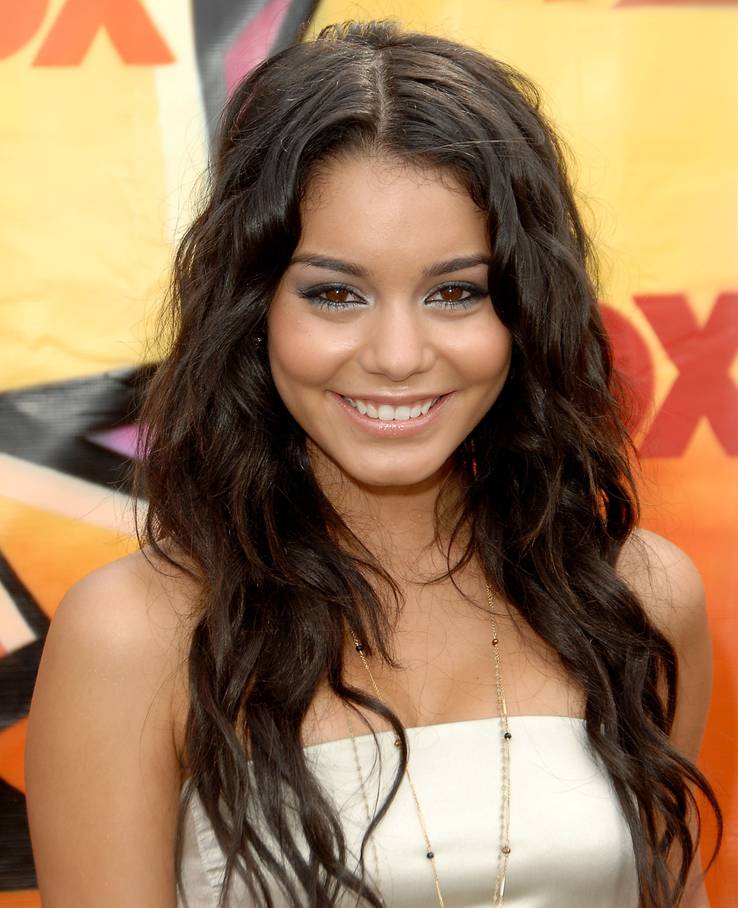 Vanessa Hudgens had a stellar career back in 2006 when she first appeared in High School Musical, which instantly turned the pop star into a wildly popular singer and actress, landing gigs from left to right. But it appeared that after High School Musical 3, those offers started to slow down and so did the career opportunities.
Hudgens had released some music every now and then, but nothing was as big as of those singles she had put out during the time she was actively still portraying her character on HSM.
Even the movies that Vanessa was starring in were struggling to do well at the box office, which eventually seemed to have given casting directors the impression that Hudgens no longer was pulling a teenage demographic to anything her name was attached to.
Now that well over a decade has passed, Vanessa is still keeping herself busy working on music, reality television and a few movies every now and then, but it goes without saying that nothing has had that much of an impact on her career as High School Musical. Perhaps she'll be able to pull it off again with another hit movie later on.
15

Solange Knowles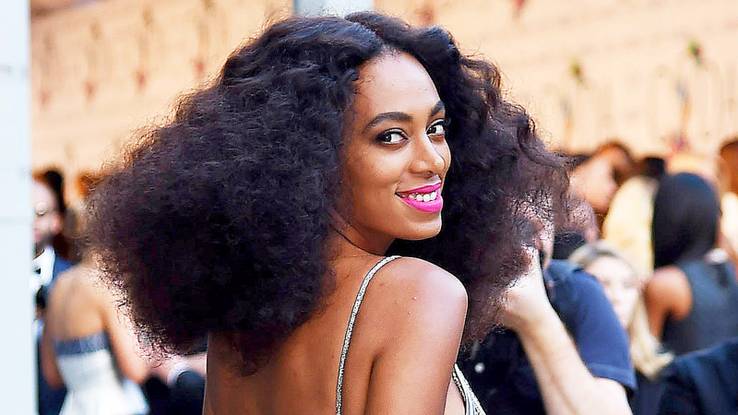 Many people find it weird how Beyonce is without a doubt one of the most famous women in music while her younger sister, Solange, has struggled to replicate even half of the success that her sibling has enjoyed throughout her career that spans well over two decades.
It goes without saying that Beyonce has perfected her craft since she was a little girl; intensive discipline, staying focused and always working on music that spoke to the fans seemed to be her way to not only keep herself relevant but also reach new heights of achievements as an entertainer, singer, and performer.
Keeping all this in mind, Solange is a very talented singer herself — maybe not so much in the dancing department, but she sure knows how to write an incredible album. Her latest release, A Seat at the Table, was recognized as being one of the best bodies of work of 2016.
Still, the sale numbers couldn't live up to the type that Beyonce does with each album that she releases. And it's not to say that Solange needs to compete with her sister, but there's no doubt that she would enjoy some more recognition with her own music.
14

Kylie Minogue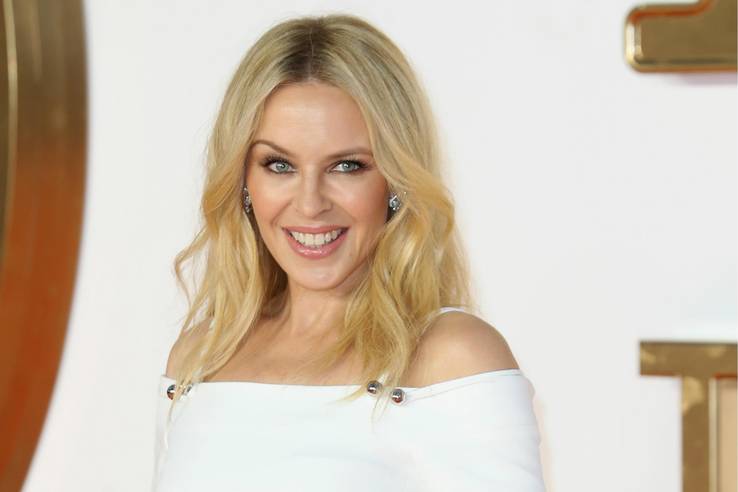 Kylie Minogue doesn't seem to get the credit she deserves for being one of the most talented performers in showbiz. It seems that ageism has very much affected the singer and the music career that has spanned almost thirty years.
Minogue has said it herself that as she's gotten older, the sales of her records have slowed down immensely, and that's to do with the fact that radio stations will no longer support any of the music the Australian beauty would put out. And it all draws back to her age.
Now, looking at Kylie, you wouldn't think that this woman was 50-years-old — in fact, she could still be mistaken for someone that's in her mid-30s, but Wikipedia doesn't lie, and those are usually the statistics that radio stations go off to determine what they ought to play and what they don't.
It's particularly sad because getting yourself out of that situation is extremely difficult. Either the song has to be so catchy that it has to support itself through the fans and the streaming numbers that would eventually force it to be played on the radio, or one just accepts the decision and enjoys the idea of still being able to put out music.
It seems that Kylie is now in that place.
13

Tori Kelly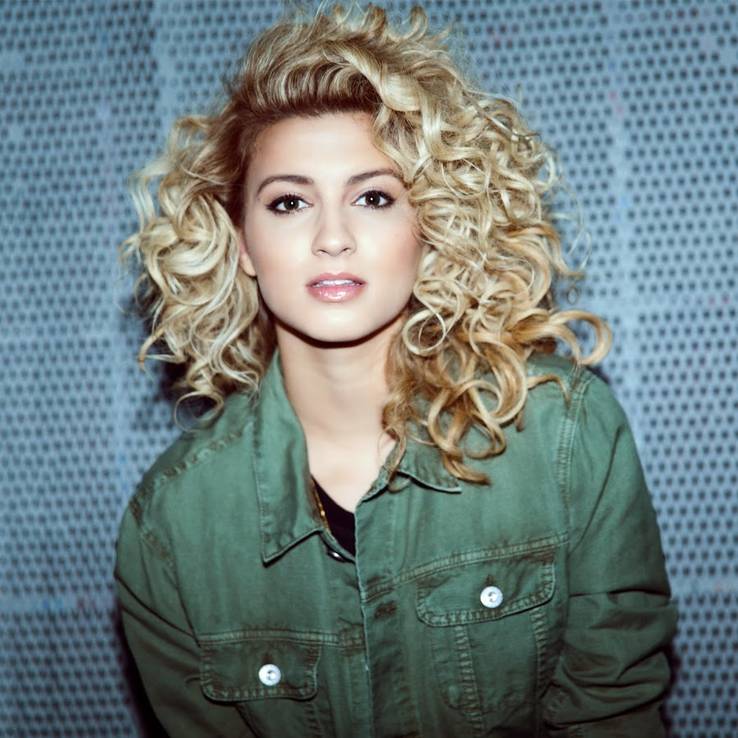 Tori Kelly has been signed to her label for several years now. She's put out more than a handful of records, and it goes without saying that she has a voice that could easily compete with the powerhouse vocals such as Mariah Carey and Aretha Franklin.
But with all that comes sad news also — why hasn't Tori Kelly gained more attention for her music in the industry? Her fans are furious that Tori has yet to establish herself as a worldwide artist despite the fact that she has great material to share with the world. She has the looks, and, most importantly, she has the voice.
It would seem that her management isn't doing the best job in making sure that Kelly's career continues to blossom, which is rather strange at the same time considering that Tori is actively being managed by Justin Bieber's manager, Scooter Braun.
He would most likely be handing her offers for big events but as far as record sales and establishing her into a full-known artist, Scooter seems to have failed at that… so far.
12

Cassie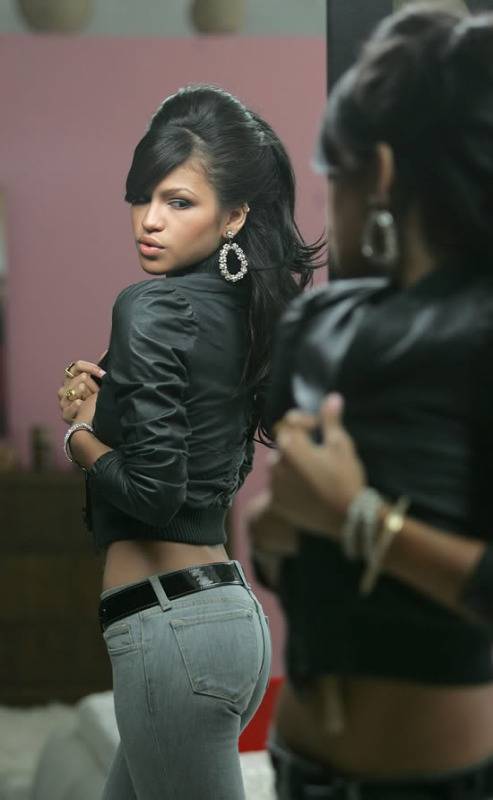 Cassie had a music career that was so strong when she first came out, it really seemed that she would be the one artist that could rival the likes of Ashanti and Amerie.
Sadly, it seemed that Cassie lost herself in what she actually wanted to do as far as her career was concerned. After the release of her first album, she focused more of her time working on acting in movies — and though she found herself taking part in solid roles, her music career was heavily affected by the hiatus.
By the time she decided to make her return, having waited three years, people were no longer all that interested in hearing new songs from Cassie. Either that or they just didn't feel connected to the material that the singer was putting out.
Fortunately for her, Cassie has continued to live a lavish lifestyle despite the fact that her music and acting career haven't gone all so well in recent years. She's partnered with Diddy, who she has been in a committed relationship for well over a decade now, so working on building a career is pretty much a choice for her at this point. She's not stressing herself, clearly.
11

Adrienne Bailon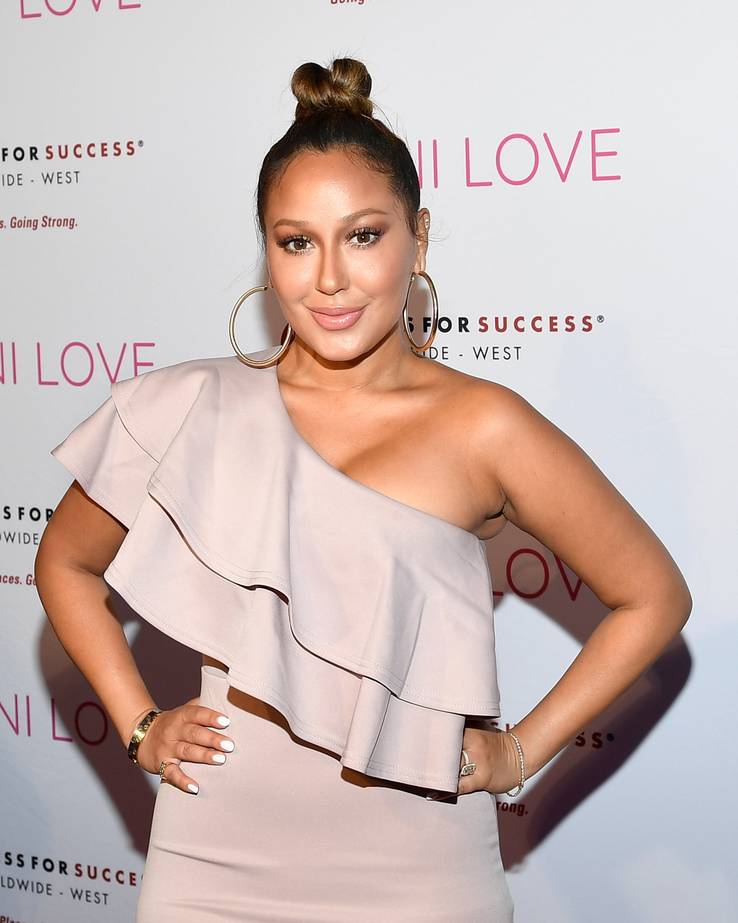 Adrienne Bailon started her career being part of 3LW, a group consisting of three girls, who would go on to find themselves putting out several hit records from the young age of just 12.
While this was a great platform for Adrienne to go on and do bigger and better things, such as star in several movies on the Disney Channel, and land her own reality show, Adrienne's lifelong dream has always been to get back to music and pursue a solo career.
She has since dedicated her time to be one of the co-hosts on The Real, and though she has often said that working on the show is another dream come true of hers, there's no denying that if the opportunity would ever come around that would see Adrienne land a record deal, she would jump at the opportunity.
Bailon seems worried that people wouldn't connect with her singing abilities, has stressed in the past that she's somewhat scared to sing in public in fear that people would judge her for how she sings — despite the fact that Bailon sounds amazing, actually.
Perhaps the solo deal is closer than she thinks.
10

Fergie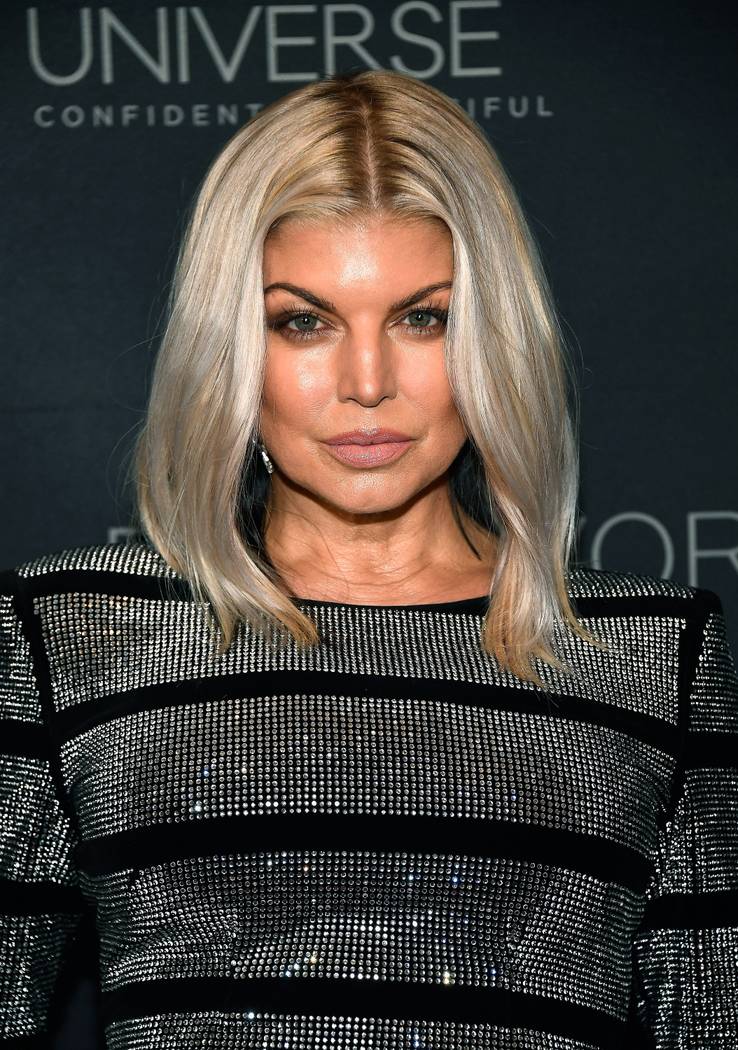 Fergie had a tremendous year in 2006 when she released her solo project, away from the Black Eyed Peas, with The Dutchess, which would go on to sell a whopping 8 million copies worldwide and span several hits that many consider classics.
What seemed to have made Hollywood forget about Fergie is the fact that she intentionally waited 11 years before she would release her sophomore record under Interscope Records. The wait was incredibly long, but Fergie excused her reasons being that she was focusing her time on being a mother to her son.
On top of that, during that time, Fergie had put out two albums with BEP, which she more or less considered her own, but fans weren't all that happy with that answer.
When Fergie released Double Duchess in 2017, the album sold less than 19,000 copies in its first week, marking it her lowest sales to date, including her collection of work with the Black Eyed Peas.
It has yet to be seen whether Fergie can find herself jumping back onto the scene and winning back the hearts she captured with her debut album that sold an impressive amount of records.
9

K Michelle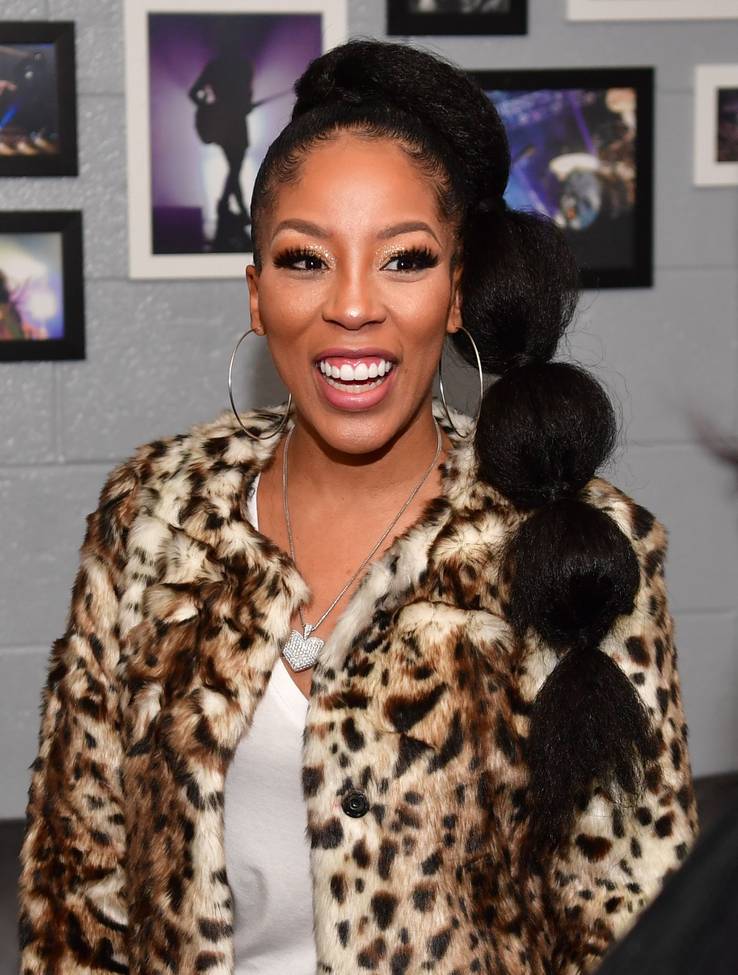 K Michelle had started her career as a solo artist but when her sales were drastically low, she found herself being dropped from the label quicker than she could imagine. It would eventually see her finding her way to reality television, where she took part in Love & Hip Hop: Atlanta, a show that attracted over 3 million viewers a week.
Having shared her painful story growing up around a lot of abuse, and finding herself in a physically aggressive relationship herself, had people sympathizing with her. Through the TV show platform, K Michelle publicized the release of her next studio album, which did incredibly well on the R&B charts.
Rebellious Soul and Anybody Wanna Buy A Heart? were two records that really spoke to its demographic, but it wasn't long before a string of feuds and scandals started to tarnish K Michelle's image and evidently find it hard for the singer to get back onto her feet.
She has since complained that her label is refusing to support her the way that they used to because Cardi B is eating up everyone's budgeting, hinting that she would soon be leaving the company and start a new journey elsewhere.
8

Tamar Braxton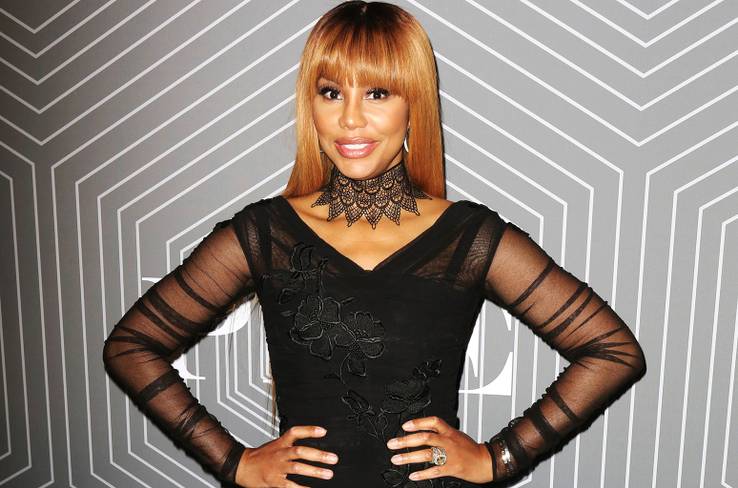 Tamar Braxton is a household name just from her last name alone. But it goes without saying that she's also incredibly talented and has a voice that could very well compete with her sister, Toni Braxton.
It's a common question why Tamar has never managed to attain the attention in the music industry that she very much deserves. Having put out three solo albums since 2013, while the first two did respectively well at the charts, the third, Bluebird of Happiness, was released independently because Braxton found herself parting ways with Epic Records at the time.
It seems that even she wasn't happy with the amount of money that the label was putting into her projects to make sure they were receiving the right distribution, marketing, and promotional rights — after all, if one is going to invest their heart and soul into a project, the label should do a fraction of the same thing, at the very least.
Braxton's career has been all over the place since going independent, juggling from music to being in the works of launching her own talk show through the help of Steve Harvey, and even focusing more of her attention on reality TV.
7

Amber Heard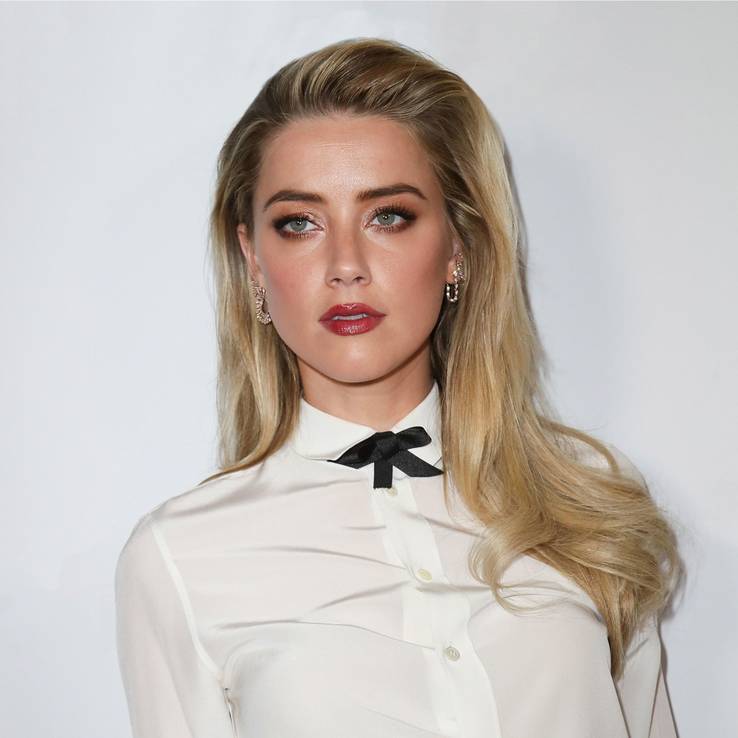 Amber Heard's reputation has never been the same ever since she divorce Johnny Depp. The former couple's breakup was toxic, to say the least since Amber had made claims that the actor was aggressive and abusive toward her on multiple occasions.
Reports had claimed that Johnny allegedly had a substance problem, and to make matters worse, Heard would post photos of the injuries she supposedly suffered from one of many altercations she had with the Hollywood superstar.
But it goes without saying that Amber was far from innocent. Several sources claimed that she had tried to set Johnny up to make him appear to be the bad guy in the hopes of landing herself a settlement that would see her earn millions in the process of finalizing the divorce. Now, it's unclear how true those reports are but what's certain is that people started to have quite the opinion on Amber.
There were also a large group of fans who blamed Amber for breaking up his relationship with Vanessa Paradis. Had she not gotten in the way of their romance, she wouldn't have had to ruin her own reputation by marrying Johnny, though that statement by fans is very arguable.
6

Lindsay Lohan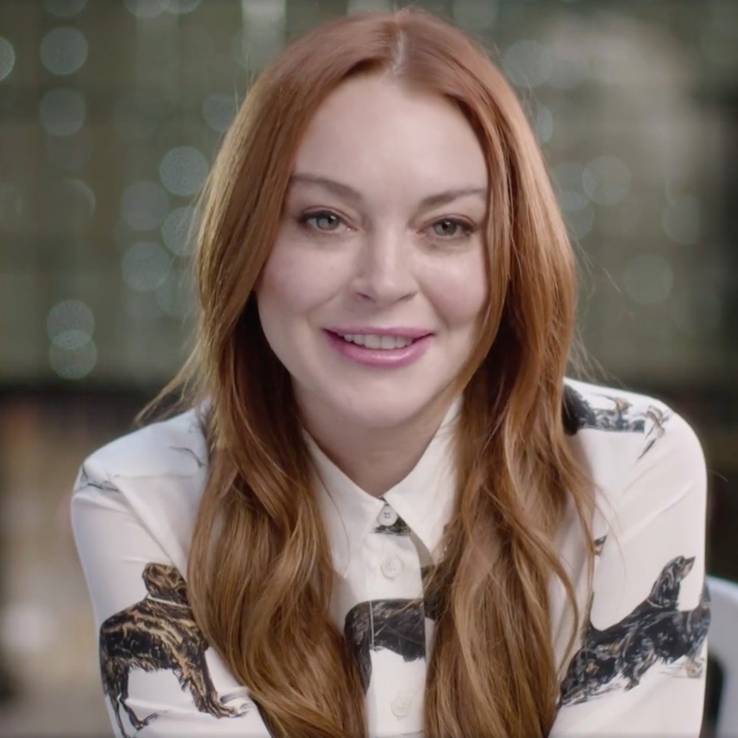 Lindsay Lohan had nothing but attention around her crazy Hollywood life when she was still considered to be one of the highest-paying actresses in showbiz. But, obviously, those things quickly changed since Lindsay couldn't show up to work on time, found herself getting arrested on endless occasions, and allegedly had an issue dealing with substance abuse.
Lohan was living the fast life, that's for sure, and it immensely affected her career. She hasn't had a memorable movie for well over a decade and the hefty paychecks she was known to receive from working in films have stopped also.
There's still hope that Lindsay will eventually find that one project that will set her career on the right path again, but that has yet to be seen. Like they always say, everyone deserves to be given a second chance after having made a mistake. Well, in Lindsay's case, this would be way above her 40th chance now, don't you think? Even Lohan is hopeful that she still stands the chance to have a stellar acting career in the near future.
5

Ellie Goulding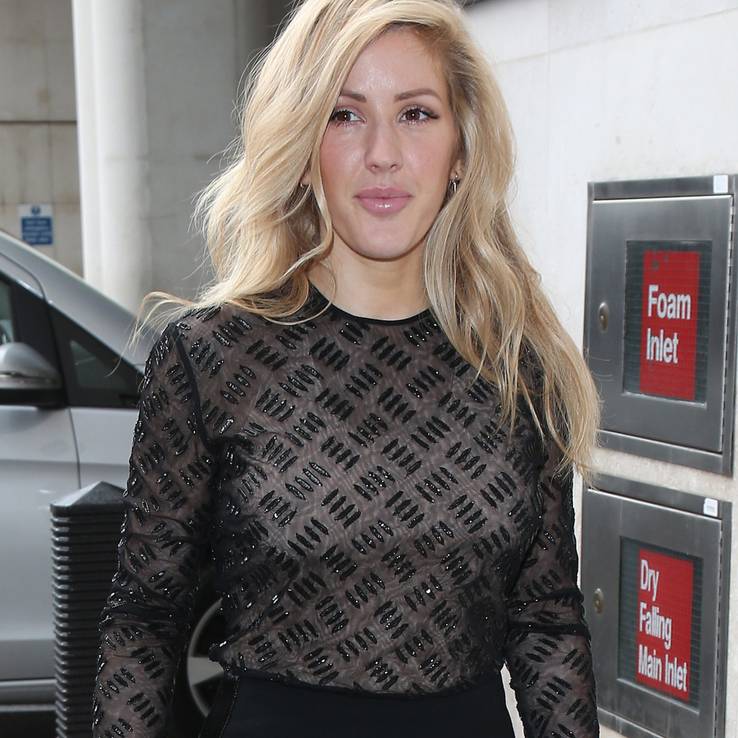 Though Ellie Goulding has some incredibly popular friends ranging from Taylor Swift to Ed Sheeran, her relevancy in music has been so-so ever since she released her first single, Starry Eyed.
Ellie sells a good amount of records with the music she releases but nothing has caught on to the point where it has truly solidified her position in the industry, which has more or less made her music become a hit and miss. Sometimes it's catchy and other times it unbearable to listen to.
And it doesn't help that Goulding keeps herself a personal life that's incredibly private. So helping Ellie find relevancy when she's already making it hard for fans to know more about the things she gets up to isn't all that easy.
In a day in age where social media can pretty much make or break your career, Ellie Goulding should probably try to be more active on these platforms because her music isn't all that bad. She's just often branded as an entertainer that's very forgetful in a music world that's dominated by artists such as Rihanna, Beyonce, Camila Cabello, and so many other musicians in the industry right now.
4

Anna Kendrick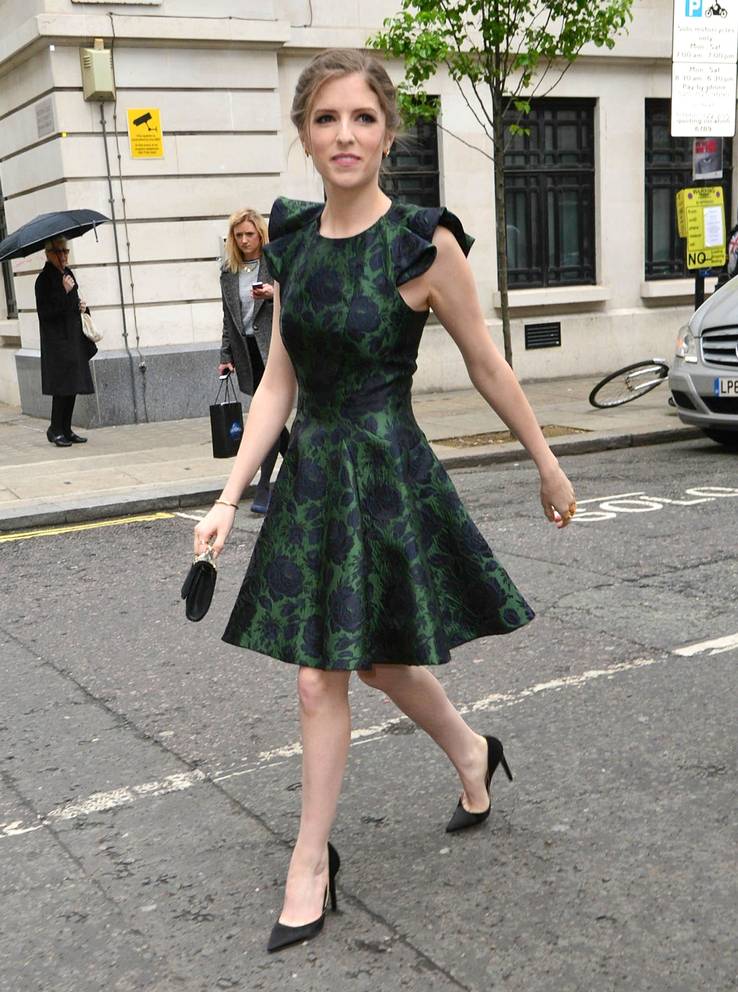 Anna Kendrick really started to gain a lot of attention having starred alongside Kristen Stewart in the Twilight franchise, and though plenty of actors from the vampire-sucking flicks went on to have very stable careers, so has Anna, but with less recognition, of course.
Pitch Perfect was a tremendous hit at the box office, and so because of that her music has made it onto the radio a far amount of times. But for the most part, many would say that Anna Kendrick is a very forgetful Hollywood star.
She's not necessarily someone you would remember unless you came across one of her movies on television — and that's odd because she has the singing capabilities, she can certainly act, and she stays out of the drama, for the most part.
Perhaps her agents need to hook her up with bigger and better movie roles that can help flourish her career to new levels she hasn't reached before, because right now she's pretty forgetful and not rememberable despite her impressive roster of movies that she's appeared in over the last couple of years.
3

Kat Graham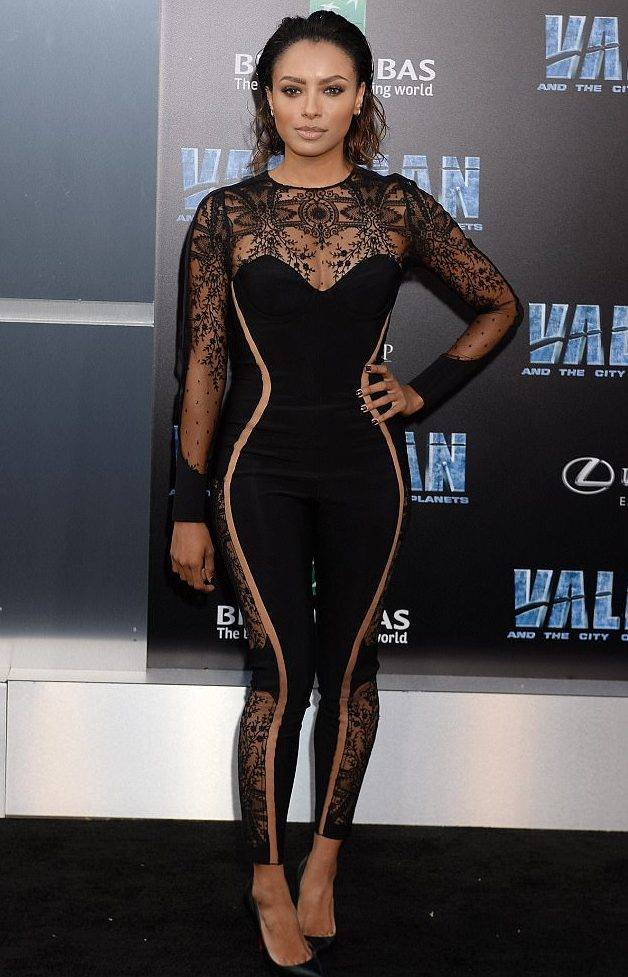 Kat Graham was almost determined to launch a singing career of her own once The Vampire Diaries came to an end, a show she starred on for several seasons prior to executives deciding to cancel the program in its entirety. Graham thought ahead of the game and started to release music whilst still filming scenes for the show, hoping that fans would catch on to the music and evidently see her benefit from both ends.
The music career never gained as much attention as her career as an actress, so it seemed as if Kat Graham was willing to give it another try following the completion of TVD. But unfortunately, even then, people couldn't connect with her as a singer, with many people in the comment section on her YouTube pages stressing that they see her more as an actress than a singer.
It's even more heartbreaking for Kat because her first passion over anything else is music, but she has yet to land herself an actual record deal since the songs she had been putting out in the past had all been independently put on the internet.
Apparently, Kat is planning to launch a solo career with full steam in the next year or so, as she remains hopeful that it will pull off this time around.
2

Normani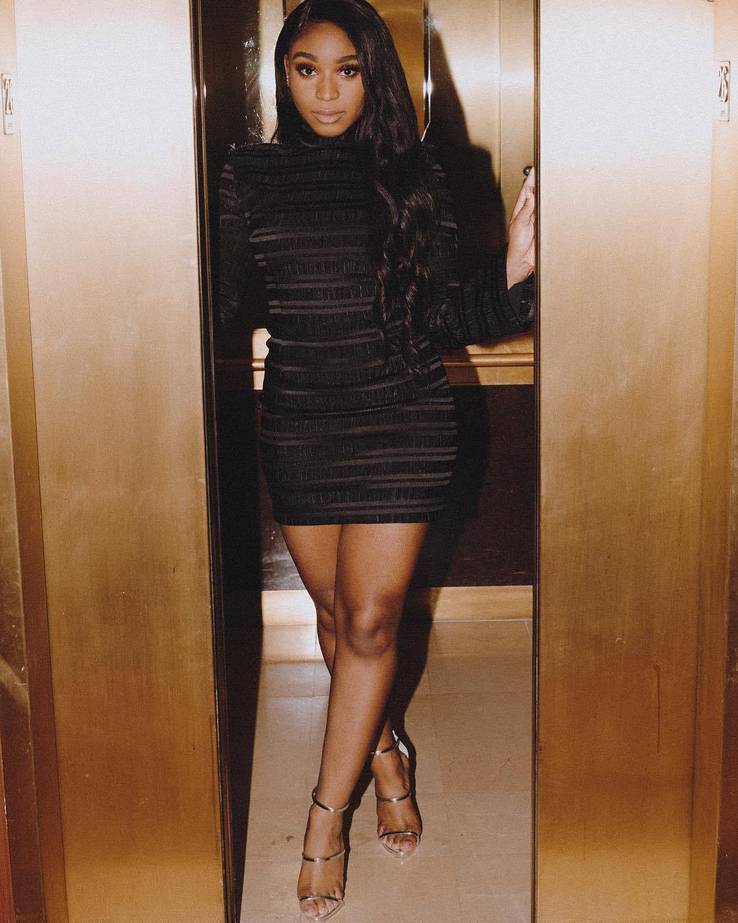 Ever since Fifth Harmony announced their hiatus, the remaining girls of the band have been trying to land solo deals of their own that would see them rival against former member Camila Cabello, who was the first to have announced her decision to leave the group.
Of course, every band is known to say they are going on a hiatus to test the waterworks and see if their solo careers work out — if they do, it's likely that they won't come back, and that may be the case for up-and-coming superstar Normani.
This girl has all the talent she needs to be the next Beyonce, ranging from vocals, dance moves and songwriting abilities, which is a huge bonus, and an additional paycheck if the record ends up doing well.
It's been pretty obvious at this point, however, that Normani has a lot of work to do if she wants to get on Camila's level, who is touring with Taylor Swift, has had multiple songs reach the Billboard top 10, and debuted on the Billboard Hot 200 with a number album — something Fifth Harmony had never achieved throughout their career.
1

Naya Rivera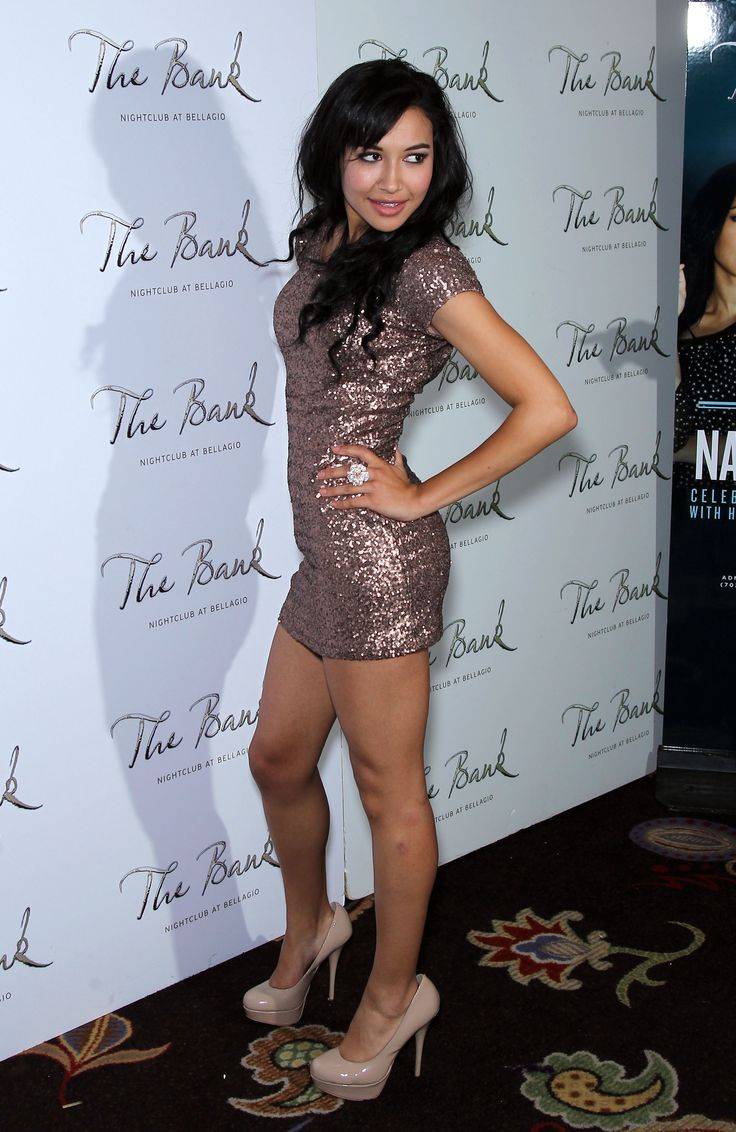 Naya Rivera had gained fame after appearing on the hit show Glee, but soon after the family-driven fun-filled entertainment program came to an end, it seemed as if the actress really lost herself in what she wanted to do with her career in Hollywood.
Rivera starred in some low-budget movies before turning to the microphone by trying out a solo career, which didn't last very long because none of the songs she had released created much of a buzz, let alone chart on the Billboard Hot 100.
Notably, Naya hasn't done anything big since Glee and that's worrying because she's stunningly beautiful and can definitely act. There's still a fanbase interested to see what she's working on, so if the right project finds itself at her door, she would most likely have to make the most out of it and presumably stick to acting instead of trying out her luck in the field of music.
In recent years, though, Naya has been making headlines for her toxic marriage to husband Ryan Dorsey, who accused her of getting violent in an incident that dates back to 2016. That's one way to stay relevant in Hollywood.
References: That Grape Juice, The Sun, Pop Dust, BuzzFeed, Metro
Source: Read Full Article