It's always exciting when our favorite celebrity couple welcomes a new edition to their family. It's only April, but the year has already welcomed some of the cutest celebrity babies yet. From Adam Levine and model, Behati Prinsloo, welcoming their second daughter this February to Kim Kardashian and her little sister, Kylie Jenner, both welcoming new editions to the ever-growing famous family, some of the biggest names in Hollywood are now busy being parents.
What makes these celeb kids unique are the names their famous parents chose for them. Kim Kardashian kicked off the celeb baby year when we learned that she named her daughter Chicago, a name that has way more meaning than the city in the Midwest. Celeb couple, Hilarie Burton And Jeffrey Dean Morgan, welcomed a baby girl this February and gave her the name George, a name you probably wouldn't associate with a girl.
Remember when Gwyneth Paltrow and Chris Martin gave their daughter the name Apple or when Ciara and rapper Future actually named their son Future? Let's check out what our favorite celebs named their 2018 babies in this list below.
25

Jamie Lynn Spears And Jamie Watson – Daughter, Ivey Joan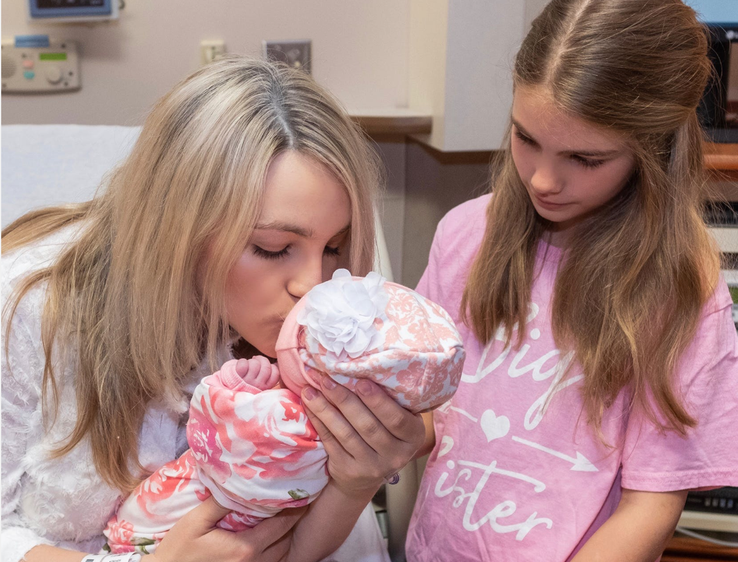 Jamie Lynn Spears, little sister of Britney Spears, welcomed her second daughter, Ivey Joan Watson, with her husband, Jamie Watson. Ivey was born on April 11, 2018, in Covington, Indiana and weighed 7 lbs. and 8 oz. If you remember, Jamie Lynn caused quite the controversy when she announced she was pregnant at the age of 16 with her daughter, Maddie Briann, who is now 9 years old. At the time, Jamie was the star of Nickelodeon's Zoey 101, which had to be canceled because the star got pregnant. However, the mom of two girls seems to be doing just fine since then. "We are beyond excited to welcome this beautiful baby girl to our family!" Spears told People. "Her middle name, Joan, is to honor my Aunt Sandra, who passed away ten years ago from ovarian cancer. She was the most graceful woman I've ever known."
24

Seth Meyers And Alexi Ashe – Son, Axel Strahl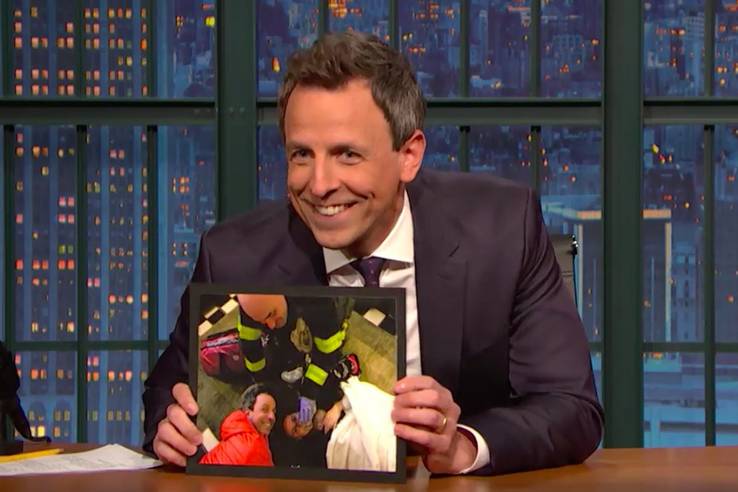 The comedian Seth Meyers and his wife, Alexi Ashe, welcomed their second child, a boy named Axel Strahl, on April 8, 2018. On his show, Late Night With Seth Meyers, the host revealed that his son was actually born in the lobby of the couple's apartment and he had a photo to prove it! By the time the New York police arrived, the baby was born, however, they did help with cutting the umbilical cord and provided towels before more help arrived. Seth and his wife also have a 2-year-old son named Ashe Olson. Talking about the arrival of his newborn, Seth said, "I called 911 and over the course of a minute conversation, I said, 'We're about to have a baby – we're having a baby – we had a baby.'"
23

Fetty Wap And Alexis Skyy – Daughter, Alaiya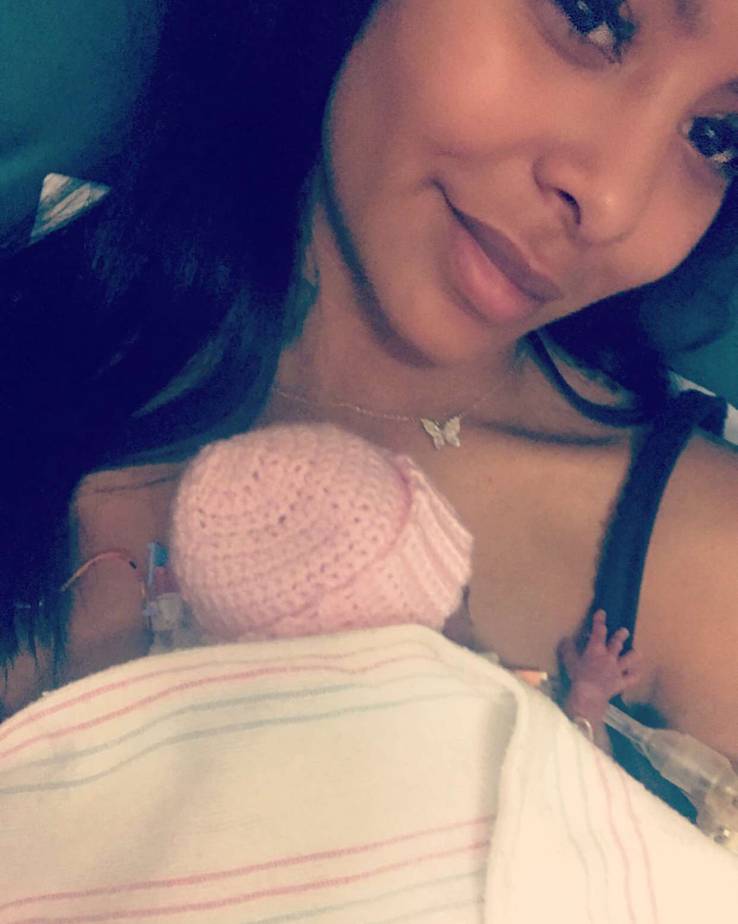 The rapper, Fetty Wap, and his ex-girlfriend, Alexis Skyy, shared the first photos of their daughter, Alaiya Grace, who was born three months early. The model mom shared a photo of their daughter on her Twitter, smiling, even though she was hooked up to a respirator. Alaiya Grace was born January 4th, 2018, and weighed only two pounds. Skyy also shared a photo on her Instagram of a nano preemie diaper, which is made for babies that weigh less than two pounds and used to protect a small child's skin. While the baby is the Love & Hip Hop: Hollywood star's first, it's reported that Fetty Wap is the father of at least five other children, and along with the birth of Alaiya, he has another baby on the way.
22

Roy Orbison Jr. And Asa – Son, Bo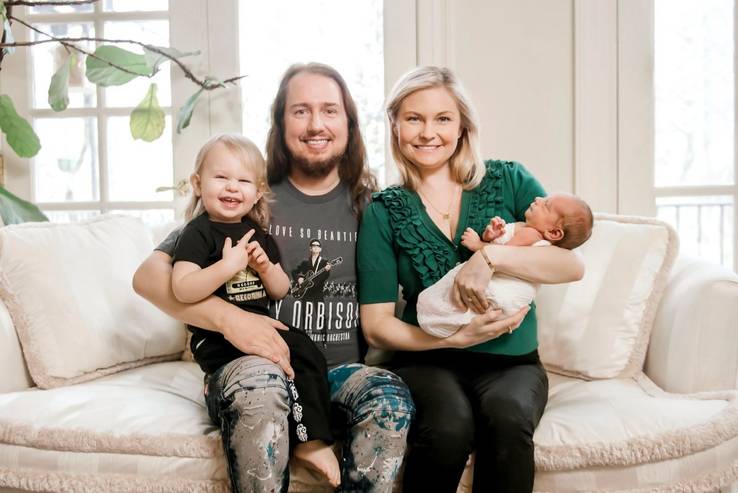 The musician, Roy Orbison Jr., and his wife, Asa, welcomed a son named Bo Alexander on February 9th, 2018, weighing 7 lbs., 3 oz. The couple posed for photos with their first son, Roy Orbison III and their newborn baby for People. Asa told People that their son's name was dedicated to her father Bo and Roy's late mother, Barbara Orbison. "He points at my belly and says 'Bo' but he also believes there is a Bo in his own belly, so I am not sure that he really understands that Bo is a baby," Asa said, talking about her older son. "We bought a doll to practice with and from what we've seen so far, Roy III will be the most caring and loving big brother anyone could ask for," she added.
21

AJ Buckley And Abigail Ochse – Twin Boys, Ranger And Bodhi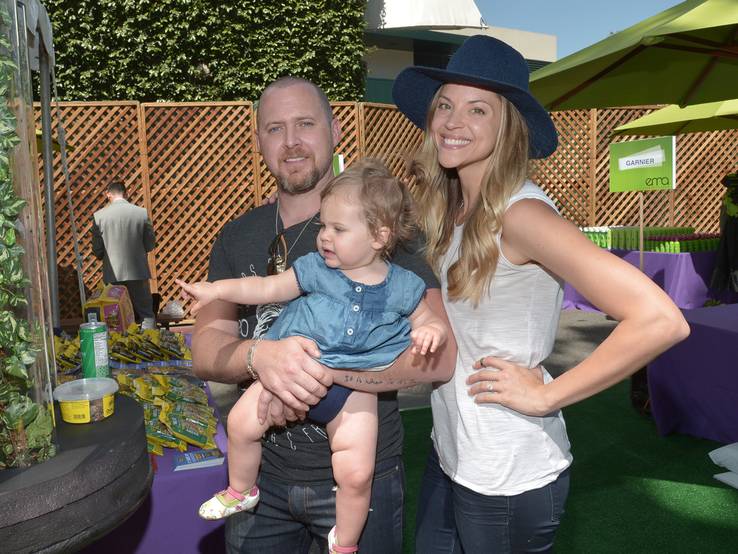 Seal Team star, AJ Buckley, and his wife, Abigail Ochse, welcomed twin boys on March 5, 2018, named Ranger Joseph Buckley, who weighed 4 lbs., 6 oz., and Bodhi Robert Buckley, who weighed 5 lbs. The couple, who is not yet married, was going to turn to in vitro fertilization after struggling to conceive until Abigail revealed that she was pregnant last October and was able to conceive her twins naturally. "Could not be more excited to welcome two more to the Buckley clan," AJ Buckley told People, adding, "I guess we will be designing a diaper bag for twins now." The couple also has a 4-year-old daughter named Willow Phoenix together, who is now a big sister to her twin brothers.
20

Adam Levine And Behati Prinsloo – Daughter, Gio Grace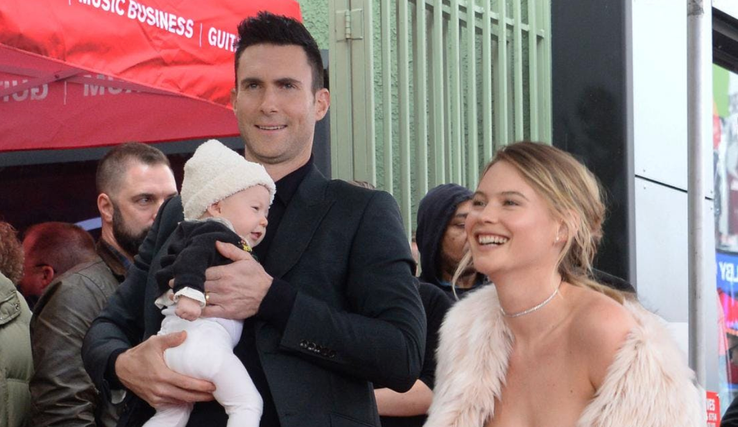 Maroon 5 frontman, Adam Levine, and Victoria's Secret model, Behati Prinsloo, welcomed a second daughter to their growing, gorgeous family. Behati gave birth to a little girl on February 15, 2018, named Gio Grace, who joins her older sister, Dusty Rose, who was born in September of 2016. It doesn't appear that the celeb family is done having babies either. During an appearance on Ellen, Levine said he was eager for more kids. "I want a lot [of kids], I thrive in chaos." He also told Ellen DeGeneres that Behati also wants more kids, adding, "She was an only child, so she wants like 100 babies. I don't know if I can do that. That's a lot of babies." When Gio was born, Behati shared an adorable photo of her feet on Instagram, and captioned it, "She's got her dads toes."
19

Michael Phelps And Nicole Johnson – Son, Beckett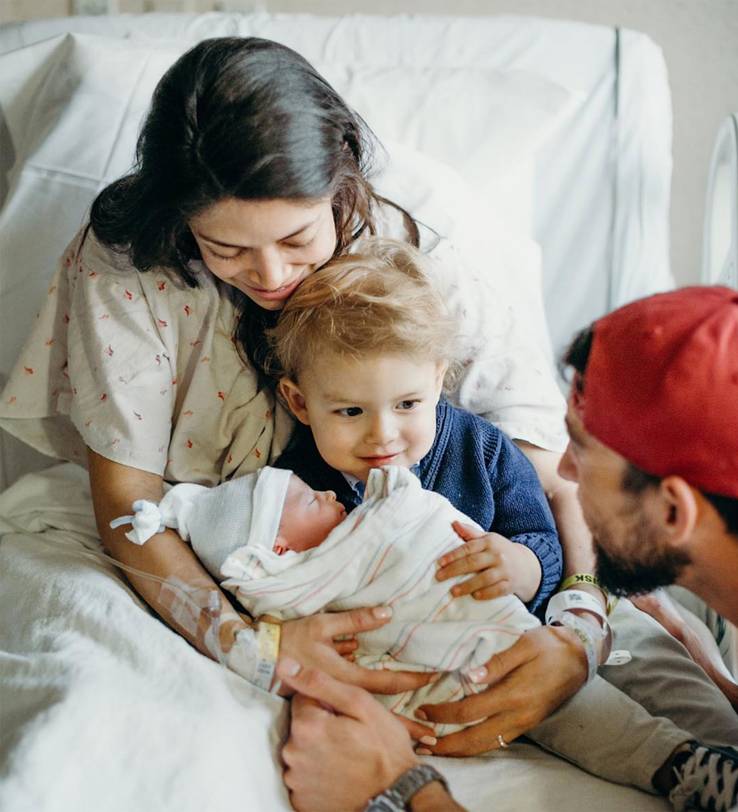 Olympic swimmer, Michael Phelps, and his wife, Nicole Johnson, welcomed their second child, a boy named Beckett, on February 12, 2018. Beckett joins his older brother, 17-month-old Boomer. Phelps shared the magical moment on his Instagram, with a photo of his growing family after Nicole gave birth, and captioned it, "Magical moment yesterday … Nicole and I would like to introduce Beckett Richard Phelps to the world! We had a healthy baby boy and a healthy mama. I truly do feel like the happiest man in the world. Being able to build our family to now 4 (6 with the doggies) is so incredible!" Phelps will now be extra busy training two boys for the Olympics.
Featured Today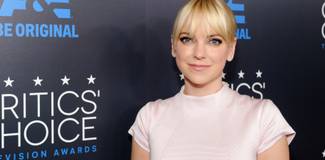 Anna Faris Responds To Chris Pratt's 'Divorce Sucks' Comment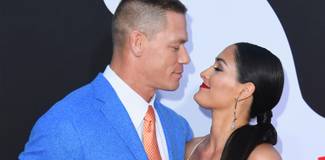 John Cena Tweets After Splitting From Nikki Bella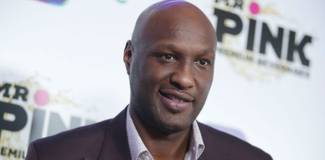 Rumor: Lamar Odom & Khloe Kardashian Texting After Tristan Thompson Scandal

18

Aaron Paul And Lauren Parsekian – Daughter, Story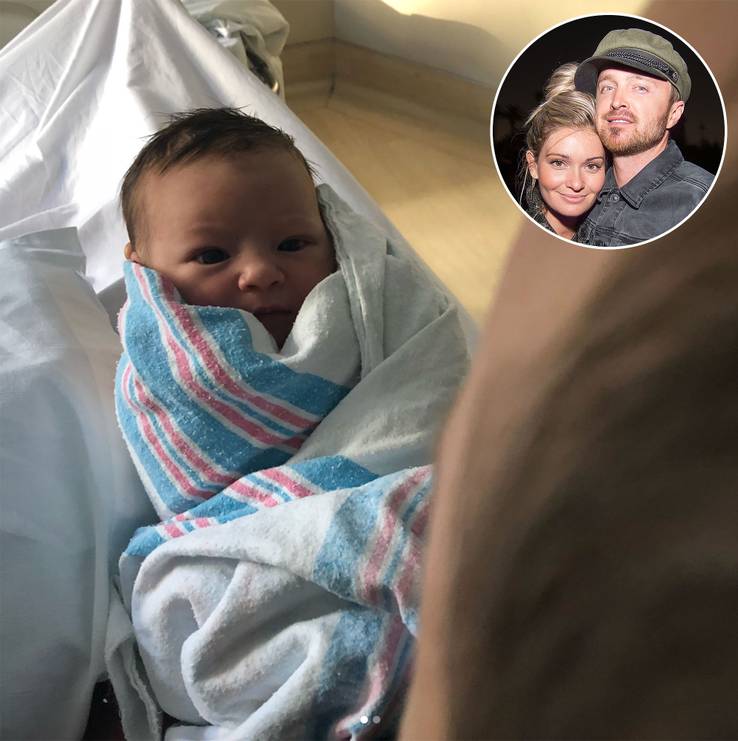 Breaking Bad star, Aaron Paul, and his wife, Lauren Parsekian, welcomed a baby girl named Story Annabelle Paul, on February 6th, 2018. The first time parents were overjoyed when they welcomed Story into the world and both Aaron and Lauren were all over their social media to show her off. "There are no words that will ever be able to explain what just happened to my heart," Lauren captioned photos of her newborn baby. Aaron also shared a black and white photo of Story's foot and captioned it, "My heart." Before they met their bundle of joy, the couple had a bunch of names they were considering before they finally chose the name Story. "We have a few, a few names," Paul said, adding, "If one of us didn't like one of the names it never made it to the pile. We have a handful of names and we're going to name her once we meet her."
17

Kylie Jenner And Travis Scott – Daughter, Stormi
Jenner welcomed her daughter, Stormi Webster, on February 1st, 2018, who weighed 8 lbs., 9 0z., with boyfriend, Travis Scott. She decided to announce the news of her baby girl on her Instagram, in an 11-minute video, which detailed her pregnancy. "My beautiful and healthy baby girl arrived February 1st and I just couldn't wait to share this blessing. I've never felt love and happiness like this I could burst!" Kylie said. Before she gave birth, many people speculated that Kylie and Travis would name their daughter something related to a butterfly, since they do have matching tattoos. One Twitter user seemed to crack the code of the reasoning behind naming her Stormi: "The saying goes if a butterfly flaps its wings in one part of the world it creates a ripple and a storm happens in another part of the world … Travis Scott made a song called "Butterfly Effect" 9 months ago, and 9 months later, guess who pops out?"
16

Jack And Lisa Osbourne – Daughter, Minnie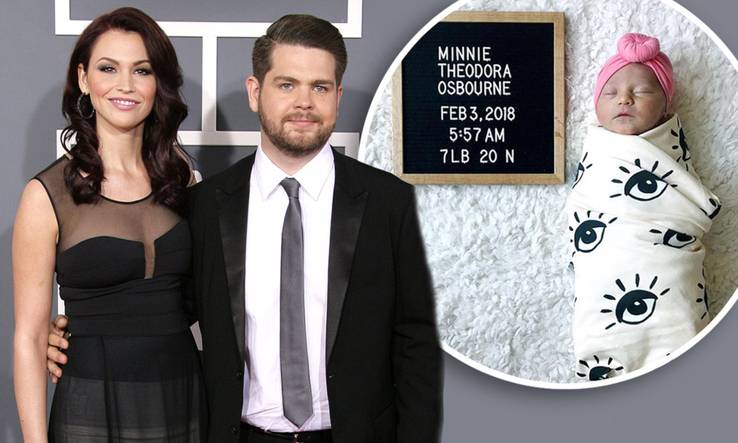 Jack Osbourne and his wife, Lisa, are now the proud parents of three little girls! The couple welcomed their third child, a girl, named Minnie Theodora Osbourne, born on February 3rd, 2018, and weighing 7 lbs. Lisa captioned the photo of her new arrival, "The final member of my little girl squad. Everyone, meet the angelic, Miss Minnie." The couple also has two other girls named Andy Rose, 2, and Pearl Clementine, 5. Jack also revealed that before his second daughter was born, he was diagnosed with multiple sclerosis. "My daughter was born three weeks after I got diagnosed with MS. There's this weird association with my life before being a parent and my life before MS. It basically happened at the same time," he said.
15

Christina Perri And Paul Costabile – Daughter, Carmella Stanley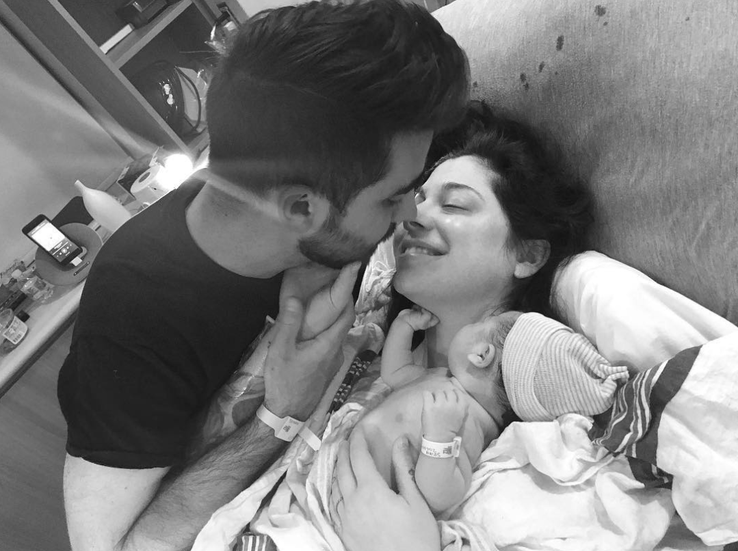 "Jar of Hearts" singer, Christina Perri, and her husband, Paul Costabile, welcomed their first child together, a daughter named Carmella Stanley Costabile, on January 17th, 2018. Their baby girl was born just one month after the two said their "I Do's." Perri's husband shared this touching black and white photo of their new family on his Instagram and captioned it, "The greatest gift we've ever known! Welcome to the world Carmella Stanley Costabile born today. Mom and our little Principessa are doing great. Dad can't stop crying!" Both mom and dad are Italian, and so, they chose a name with an Italian influence. "We both speak Italian, we both love being Italian. Both of our families are from Italy so it's definitely a big part of us and our family regardless," Paul said.
14

Kim Kardashian West And Kanye West – Daughter, Chicago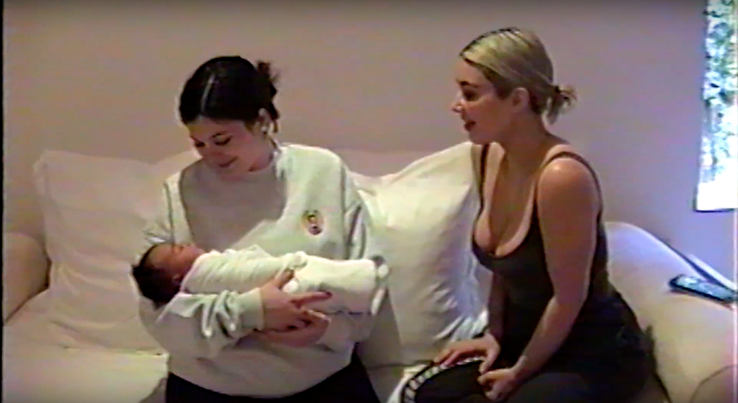 Kim Kardashian West and her husband, the rapper, Kanye West, welcomed their third child together, via a surrogate. Their daughter, Chicago, was born on January 15th, 2018, and weighed 7 lbs., 6 oz. "We are incredibly grateful to our surrogate who made our dreams come true with the greatest gift one couple give and to our wonderful doctors and nurses for their special care. North and Saint are especially thrilled to welcome their baby sister," Kim wrote on her app. So why did the couple choose the name Chicago? Fans quickly mentioned that they chose the name because it is where Kanye is from and what's cuter than having the nickname "Chi?" The Kardashian/Jenner clan is quickly growing their own family empire.
13

Louise Roe And Mackenzie Hunkin – Daughter, Honor Florence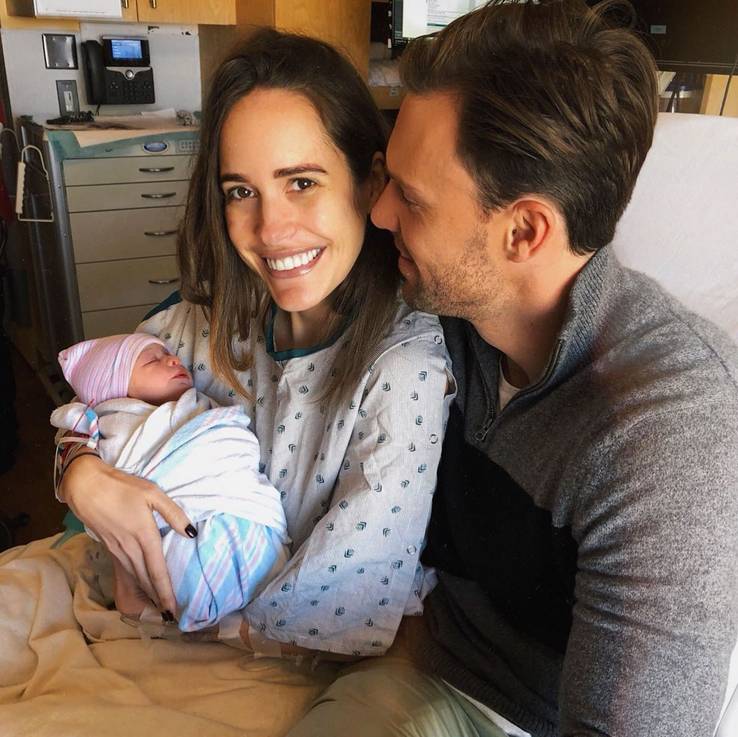 British blogger, Louise Roe, and her husband, MacKenzie Hunkin, welcomed their first child together on January 11th, 2018, and named her Honor Florence. Before Louise gave birth to her baby girl, she wrote a blog post on her blog, Front Roe, entitled, "What NOT To Say To A Mummy-To-Be," with a long list that included, "Please save your birthing horror story until after I've had the baby." She added, "While sharing experiences after a woman has given birth may be something many people choose to do because they can empathize with one another, doing this when someone is still expecting can only add to fear anxiety." Thankfully, Louise Roe welcomed a healthy baby and will probably not be sharing her birthing story on her blog.
12

Eric And Jessie James Decker – Son, Forrest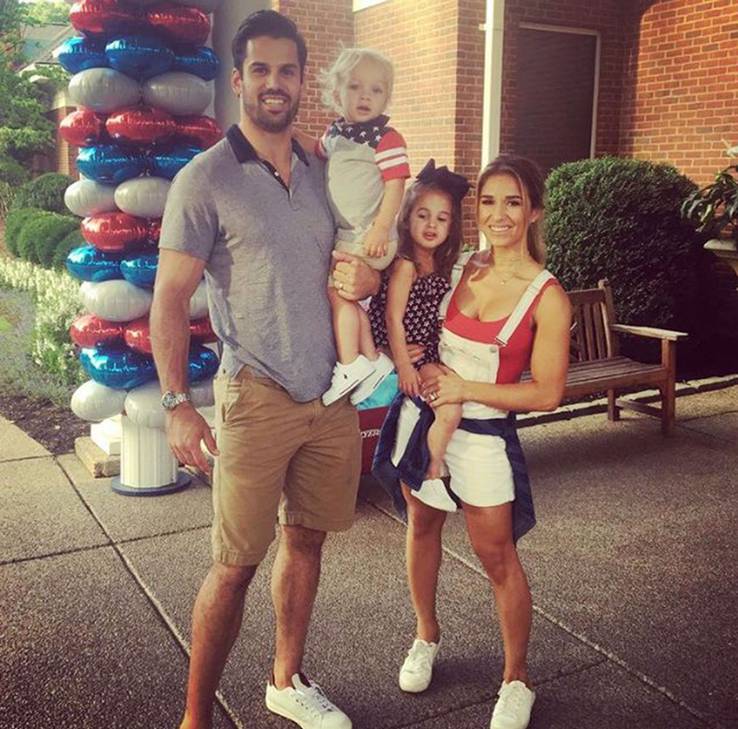 The football player, Eric Decker, and his wife, Jessie James Decker, welcomed their third child together, a boy named Forrest Bradley Decker, born on March 31st, 2018, weighing 9 lbs. The couple is parents to two other children, a daughter named Vivianne, 4, and a son named Eric Jr., 2. Now that the family has welcomed their third edition, they hope to not have any more children. "Honestly it's just not a question, I don't want more than three," Decker said, adding, "There's nothing wrong with people that have four or five kids, it's just not for us. There will definitely not be a fourth. We're good." The mom and dad will still have their hands full raising three young children.
11

Joy-Anna Duggar and Austin Forsyth – Son, Gideon Martyn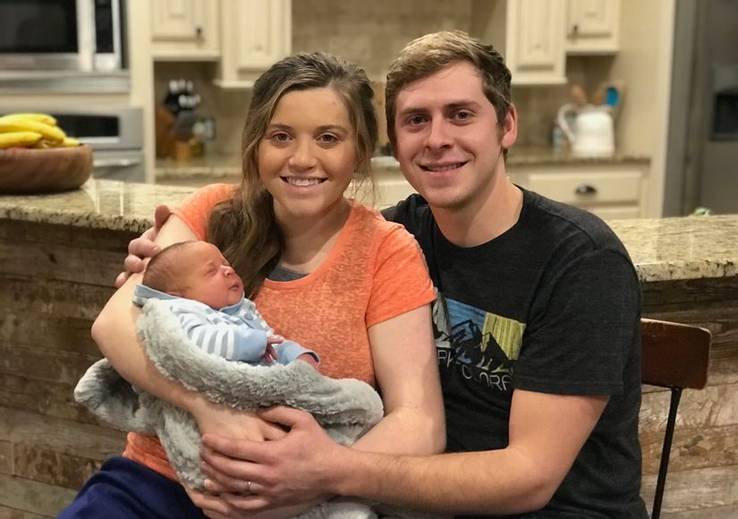 Joy-Anna Duggar, who is the ninth child of Jim-Bob and Michelle Duggar, welcomed her own baby, named Gideon Martyn, with her husband, Austin Forsyth, on February 23rd, 2018, weighing 9 lbs. The young couple married in May 2017 at Cross Church in Rogers, Arkansas and had been friends before that for 15 years. Talking to People about their bundle of joy, the new parents said, "We are blessed beyond measure with the arrival of our son, Gideon Martyn Forsyth. Looking at our child for the first time was such an incredible moment! God is so good, and we are so thankful." TLC broadcasted the couple's wedding in a two-hour special of their show Counting On, which also included their very anticipated kiss. Since the Duggar family is extremely conservative, they ban kissing until marriage and limit physical contact.
10

Hilarie Burton And Jeffrey Dean Morgan- Daughter, George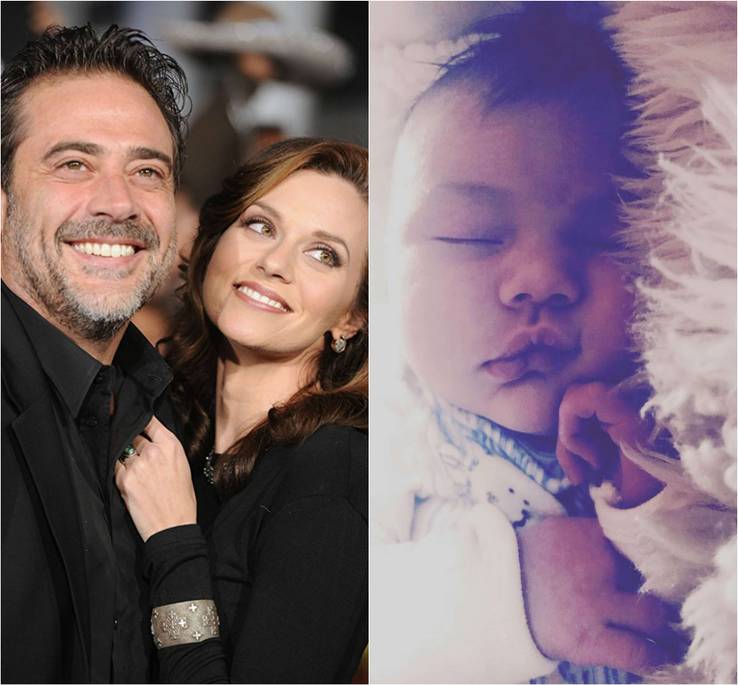 On February 16th, 2018, Hilarie Burton and her husband, Jeffrey Dean Morgan, welcomed a daughter named George Virginia after five years of trying to carry a second child to term. Burton mentioned that she was very cautious when pregnant with George, who they call their "miracle baby" saying, "I didn't want to celebrate for fear of jinxing it. I didn't want a baby shower. I checked her heartbeat every day, up until the day she was born. And now that she is here, I just stare at her in wonder all day. I see her in her daddy's arms and I don't take any of it for granted. She screams bloody murder and I smile because she is so wildly active," Burton shared. The couple also has a son together named Augustus.
9

Hillary Scott And Chris Tyrrell – Twin Girls, Betsy Mack And Emory JoAnn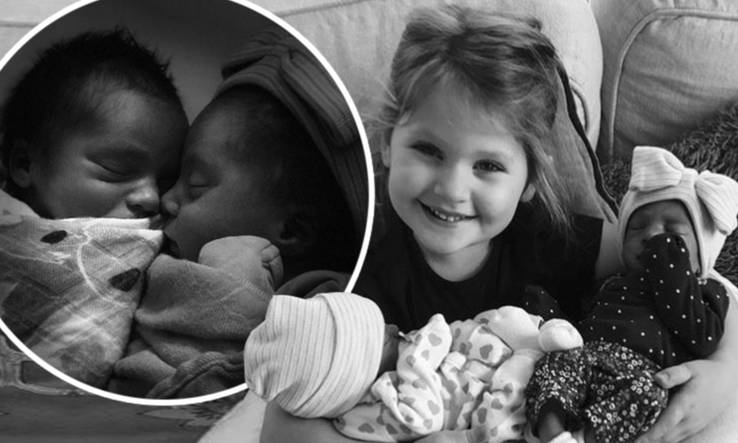 Lady Antebellum singer, Hillary Scott, and her husband, Chris Tyrell, welcomed twin girls named Betsy Mack and Emory JoAnn, on January 29th, 2018. The singer shared an adorable black and white photo of her twins nose to nose and captioned it, "Their Daddy took this picture when they were two days old napping on Mama. Their favorite place to be, other than on me, is nose to nose and cheek to cheek. Big sister Eisele's heart is full of love for her sisters and she is already such an incredible little helper. One week in and we are definitely seeing double! Double the blessing, double the tired, double the laundry, but double the love!"
8

Khloe Kardashian And Tristan Thompson – Daughter, True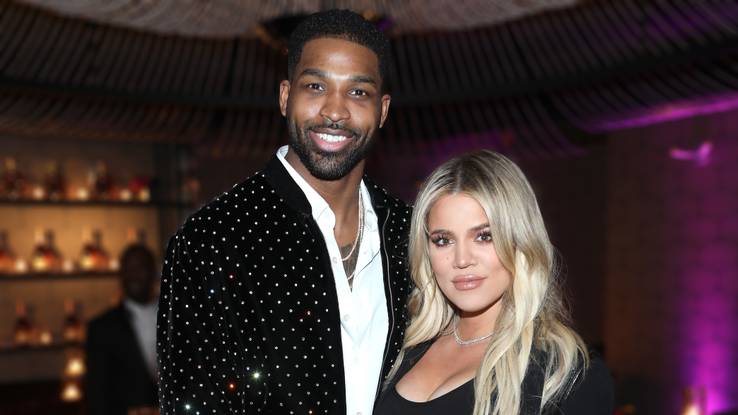 Even though there has been a lot of reports about Tristan Thompson's unfaithful ways just before she was due to give birth to their daughter, the two have reportedly united to welcome their baby girl, named True Thompson, on April 12, 2018. So where did the name True come from? Khloe's mom, Kris Jenner shared via Twitter, "FUN FACT … my Grandfather's name on my Dad's side was True Otis Houghton … my real Dad's name was Robert True Houghton … so I am excited Khloe named her daughter True!" The baby girl, who was born just days ago, already has her very own Instagram account with over 160,000 followers already!
7

Bridget Regan And Eamon O'Sullivan – Son, Barney Moon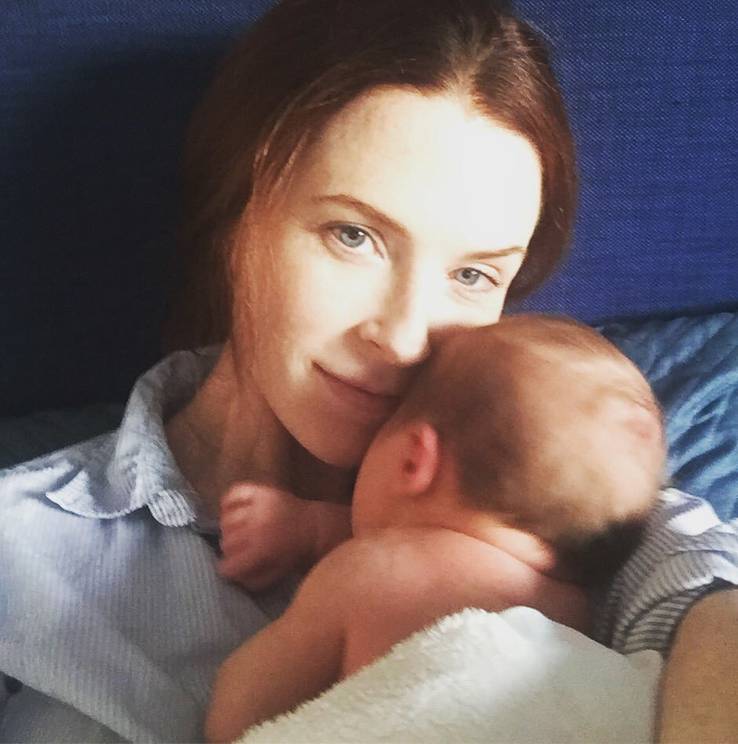 Jane The Virgin star, Bridget Regan, and her husband, Eamon O'Sullivan, welcomed a son named Bernard "Barney" Moon O'Sullivan on February 28th, 2018, weighing 8 lbs., 8oz. According to People, their son's name is familial, meaning that it occurs in the family often, and it honors Eamon's father, while the name, Moon, is Regan's father's nickname. The family sent out a statement saying, "We couldn't be more thrilled and in love with our sweet little Barney Moon." Barney Moon is also a little brother. The couple is also parents to a 7-year-old daughter named Frankie Jean. Before Bridget and Eamon welcomed their new edition, the actress wasn't shy about sharing photos of her growing bump all over her Instagram.
6

Rachel McAdams And Jamie Linden – Son (Name Unknown)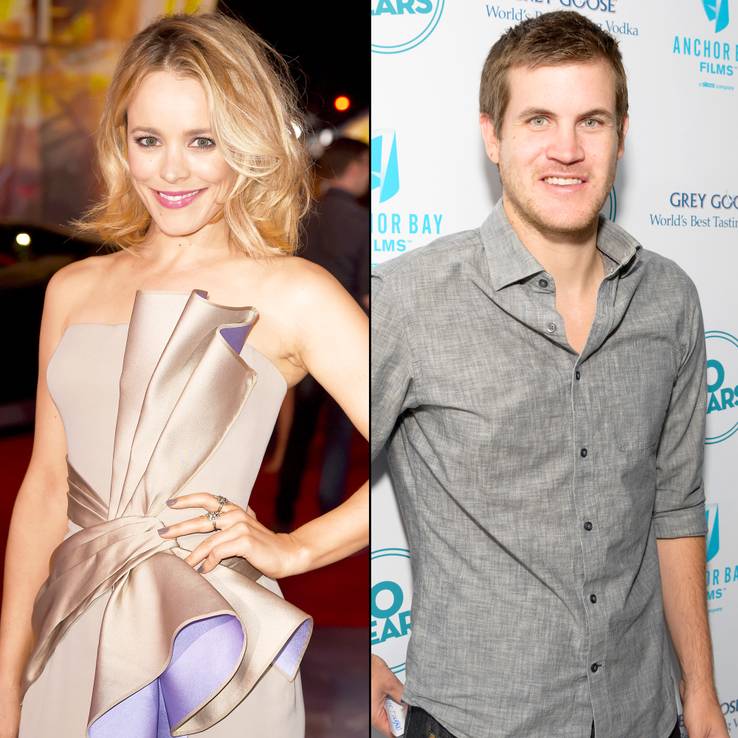 While Rachel McAdams and her boyfriend, Jamie Linden, haven't given us much information about their newborn baby boy, we had to add them to this list because it is just so unusual that we still know nothing about her son's birth— not even his name! The couple has been extremely low-key about the pregnancy, but we do know that McAdams was expecting sometime in February. When the couple was photographed with a baby, it led fans to believe that The Notebook star had given birth to their son. McAdams previously stated that she had thought deeply about having children, but only if she found the right guy. "Part of me is very attached to the idea of having children," she said in 2010, adding, "It'll depend on if I'll find the person I want to do that with." So, what do you think the couple named their son?
5

Chiara Ferragni And Fedez – Son, Leone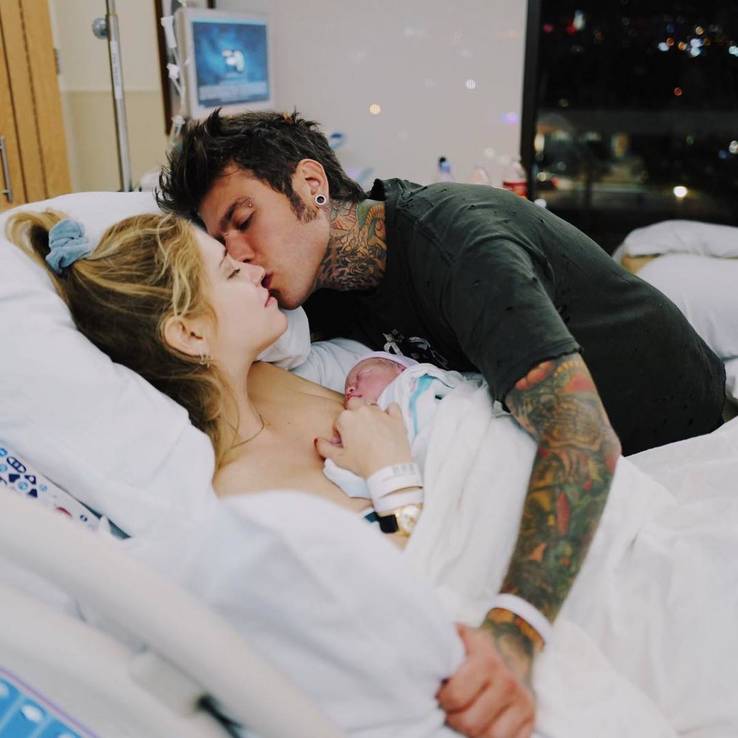 Fashion blogger, Chiara Ferragni, and her fiancé, the Italian rapper, Fedez, welcomed a baby boy, named Leone on March 19th, 2018. Unlike many celebrities, Chiara did not keep the name of her son a secret until he was born. In fact, she shared her pregnancy journey on her Instagram and would hashtag her son's name over the past couple of months. She even explained the constant hashtagging to a follower, stating, "At the end of 2016, after a few months of being single and 'dating' guys that were not the right thing for me, I tattooed two lions on the back of my right arm, which meant true love to me. I found my true love and Leo is in celebration of this love." The couple's nickname for their son is "Leo."
4

Heidi Range And Alex Partakis – Daughter, Aurelia Honey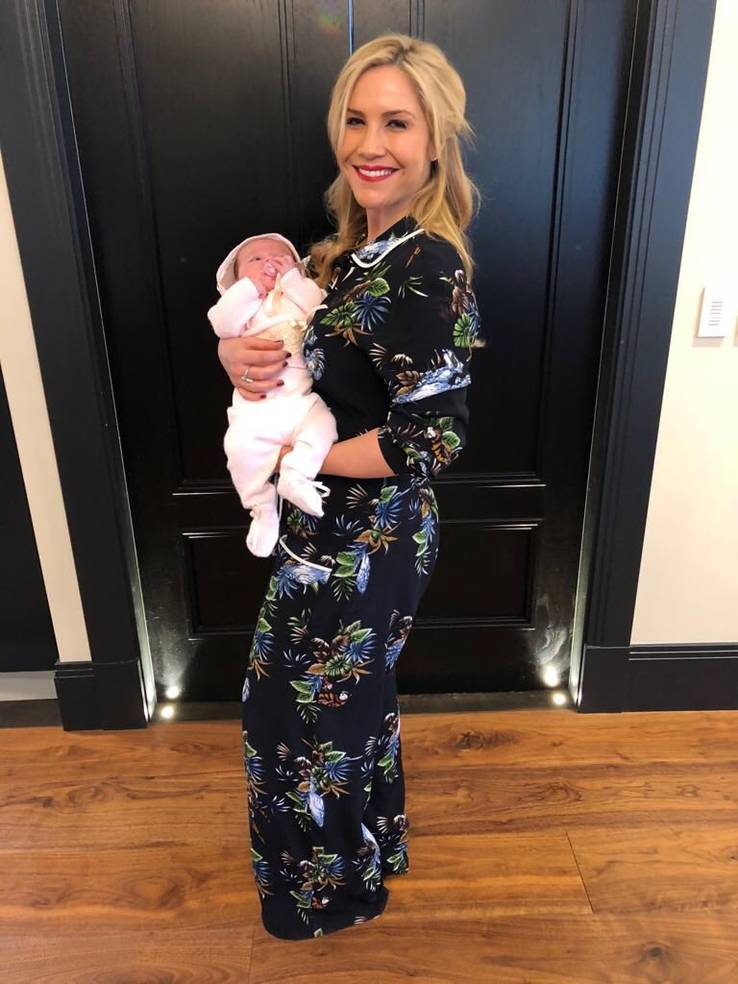 Sugarbabes' star, Heidi Range, and her husband, Alex Paartakis, welcomed a daughter named Aurelia Honey on January 21st, 2018, weighing 6 lbs., 2 oz. The new parents shared a photo of Aurelia Honey on Instagram and captioned it, "We're absolutely delighted to introduce you to our beautiful baby girl … Daddy and I are floating on Cloud 9 and falling more in love with her by the minute. Welcome to the world my sweetheart." The new mom also shared a glimpse of her daughter on Twitter, snapping a photo of her after being a week old. She captioned the adorable photo, "Can't believe our little lamb is one week old already!"
3

John Stamos And Caitlin McHugh – Son, Billy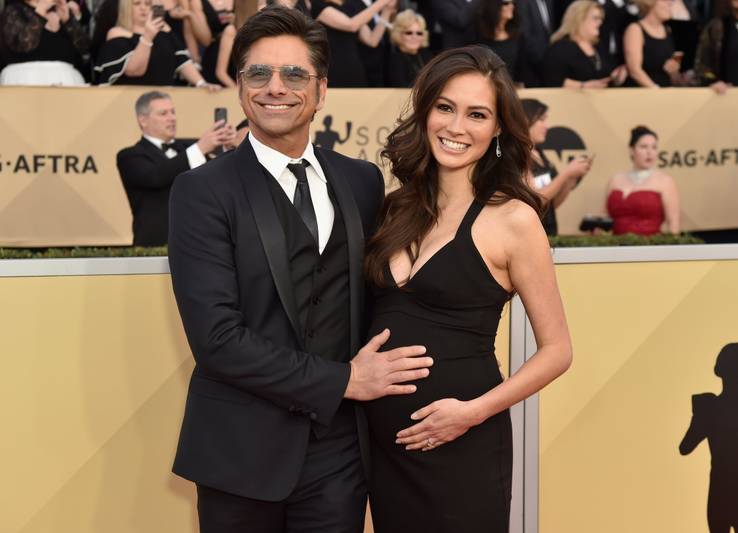 John Stamos is officially a father at the age of 54! The Full House star and his wife, Caitlin McHugh, welcomed a baby boy named Billy on April 16th, 2018. The actor shared the news on his Instagram, sharing a photo of his son laying on his chest. He captioned the photo, "From now on, the best part of me will always be my wife and my son. Welcome, Billy Stamos (named after my father)." He also came up with the clever hashtag" #NotJustanUncleAnymore." Stamos received a plethora of congratulation messages and even his Full House co-star, Candice Cameron Bure, known for playing D.J. Tanner, commented on his Instagram photo and said, "Yes yes yes!!! I'm overjoyed for you and Caitlin. You guys deserve nothing but the best. I can't wait to meet Billy. Can I come over tomorrow?" Back in December, Stamos announced that he and his wife were expecting and that even though he is a first-time dad, he's ready because he's had "years of practice."
2

Robin Thicke And April Love Geary – Daughter, Mia Love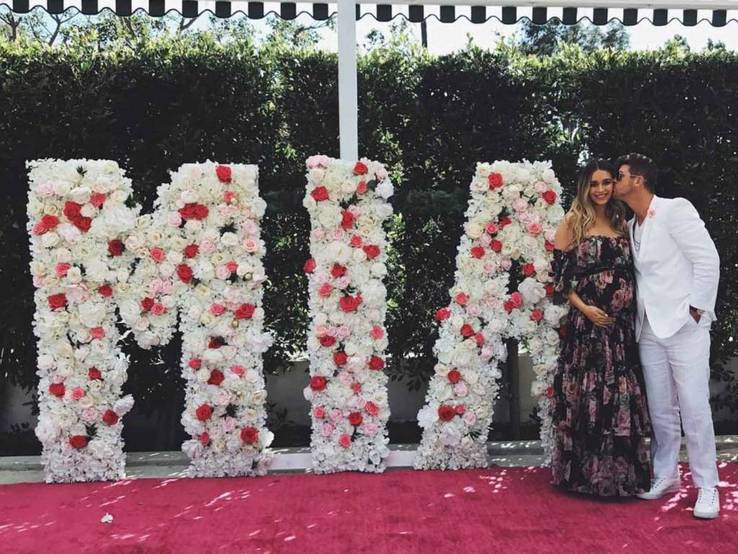 The "Blurred Lines" singer, Robin Thicke, and his girlfriend, April Love Geary, welcomed their daughter, Mia Love, on February 22, 2018. Thicke also shares a 7-year-old son named Julian Fuego Thicke with his ex-wife, Paula Patton. Early in February, the singer told People that it was his son that came up with the name, Mia. "Julian came up with the name and I suggested the middle name Love after her mommy," Thicke said. He even shared the announcement of the birth of his daughter on his Instagram with a video of him cradling Mia Love in the hospital room. "On 2/22 at 13:33 Mia Love Thicke was born. Thank you God and April Love!" Thicke captioned it.
1

Brooklyn Decker And Andy Roddick – Daughter, Stevie
The model, Brooklyn Decker, and tennis pro, Andy Roddick, welcomed their daughter, Stevie, on January 3rd, 2018. Decker shared a photo on her Instagram of herself holding her baby girl, with the caption, "A newborn, a toddler, a dog in a cone, a dog with a tumor but I'm having a good hair day so it's fine we're fine I'm fine." The couple already is the parents of a two-year-old boy named Hank. Last July, Roddick made the announcement that he and his wife were expecting their second child. "Hank will someday realize how lucky he is. Our daughter that's coming will also realize she has the best mother on earth. Simply, thank you for being you." Will Roddick have a couple tennis stars in the future?
Source: Read Full Article