Whether you're an A-list celebrity or an everyday person, makeup has the potential and ability to make anyone look completely different than their natural selves. Ironically, many of our favorite celebrities and even close friends can also attest to the damaging impact of overusing makeup. Still, considering millions around the world use it to not only enhance their already beautiful features but also in hopes of covering up less desirable blemishes, it's understandable that many can go really far when they opt for a full face of makeup. Interestingly enough, this definitely applies to our favorite celebrities.
There are have been countless times when we see them in paparazzi photos and realize there's something different about them but also know it's difficult to pinpoint what it is. It doesn't take long to recognize that it's the idea they're not wearing any makeup. Don't get us wrong, the ladies on this list are natural beauties in their own right, but we also understand their status and position in an industry that calls for a full face of makeup more often than not. So when we do get to see them in their natural state, we have to take notice, even if that means pointing out how different they look.
Click the button below to start this article in quick view
25

Kylie Jenner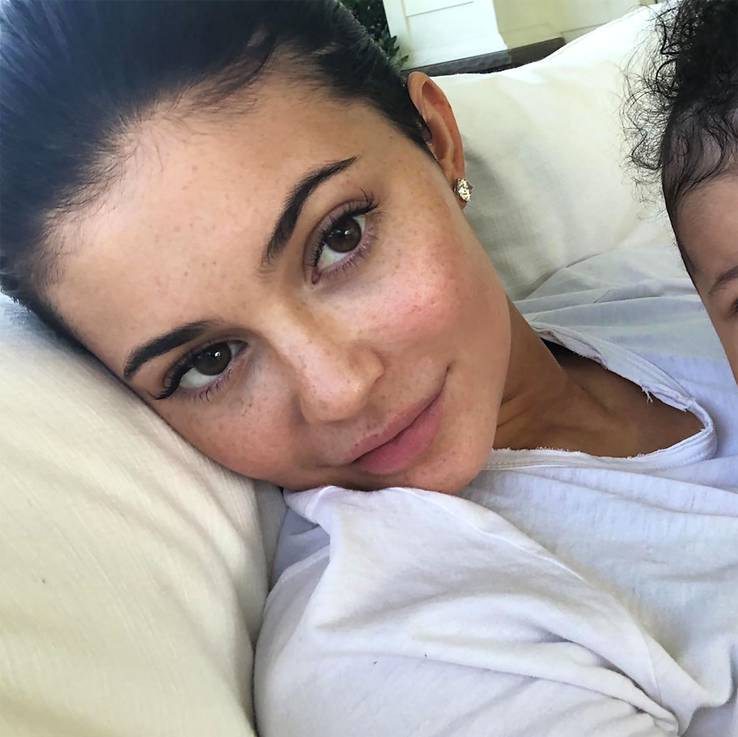 It's interesting to see Kylie Jenner with a bare face because, well, she's made an entire business off of makeup. From her Kylie Lip Kit that sparked after she got attention for using lip fillers (and possibly going too far) to her entire beauty line that has put her on track to be one of the world's youngest self-made billionaires, according to Forbes. Still, we can't get enough of those days when Kylie is feeling vulnerable and lets us see her natural beauty.
24

Jennifer Lawrence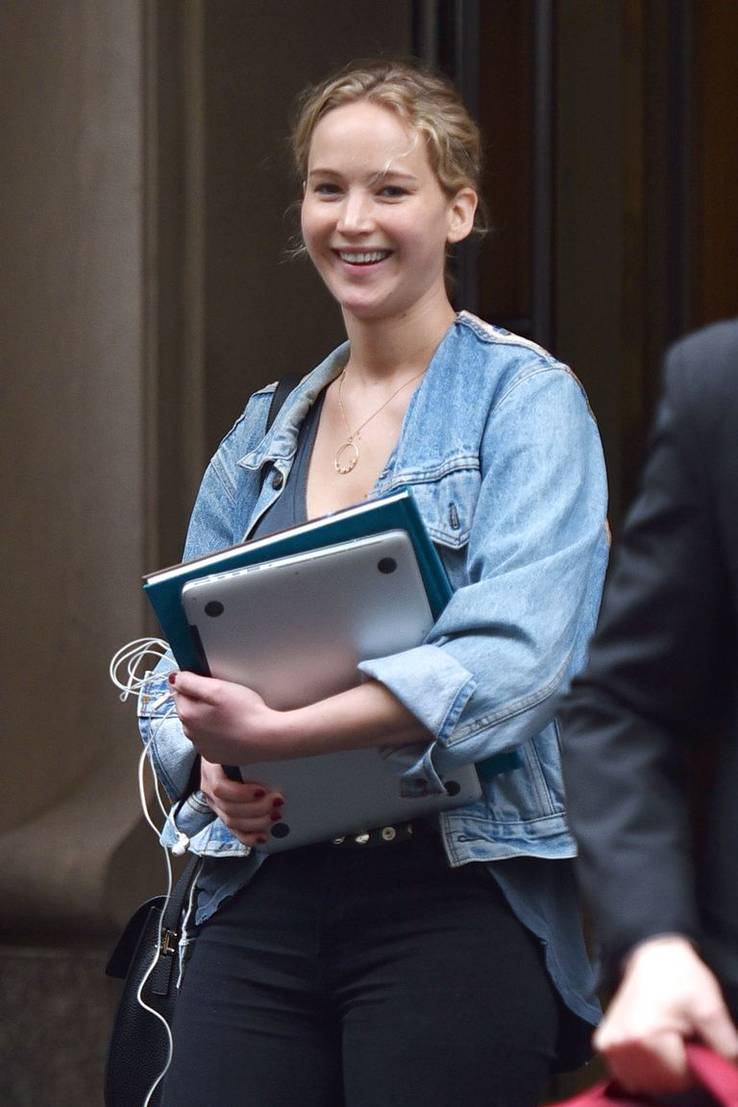 Jennifer Lawrence has come a long way from her The Hunger Games days, but one thing that still holds true is that her natural beauty is not even close to fading. While she's not necessarily one of those celebrities who consistently posts bare faced photos via selfies on social media sites like Instagram, her natural beauty is definitely worth celebrating. Even if we're not sure we would've seen it without the paparazzi's help. Either way, were completely here for it.
23

Gwen Stefani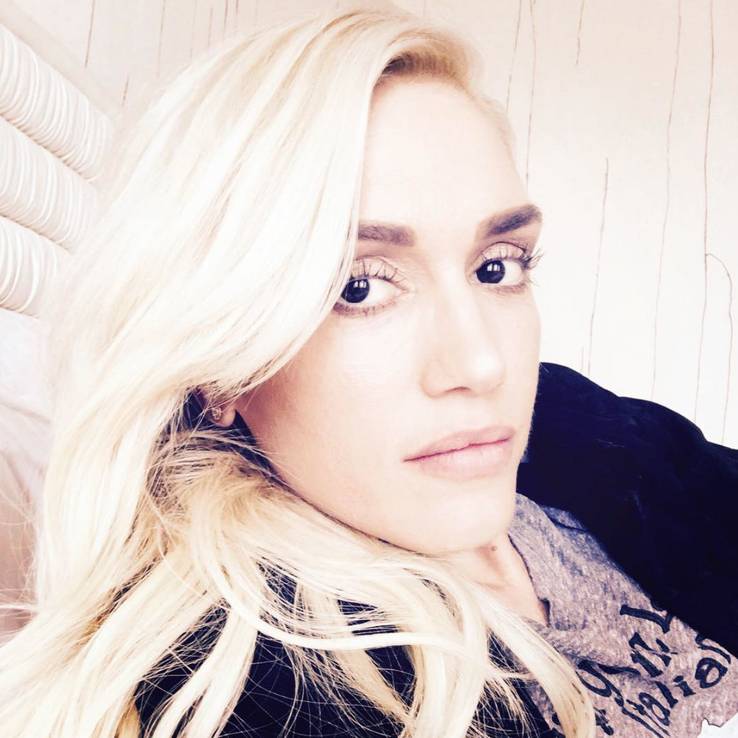 It's safe to say Gwen Stefani didn't really get the best response when she took a different route for her Billboard Music Awards appearance in 2016. While she was called out for looking too earthy and natural, we love it. And apparently, so did she. She started to show herself with a makeup free look even more, and that included removing her iconic red lipstick and heavy eyeliner and mascara that she became known for. We hope she loves it just as much as we do.
22

Lady Gaga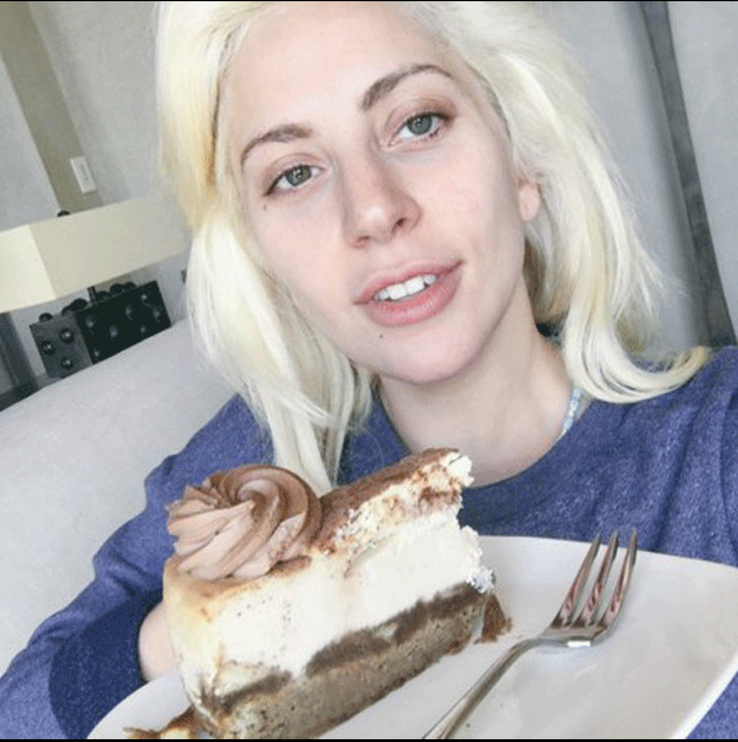 While we are used to seeing Lady Gaga made up in what has been said to be unthinkable characters and ensembles, it feels really refreshing to us when we see her embrace her natural beauty and share photos of her not wearing makeup. Yes, we've seen her dressed as an egg and even a pile of meat, but those days seem to be long gone as we've seen Lady Gaga's natural beauty more and more over the recent years. And there won't be any complaints from us about it.
21

Sofia Vergara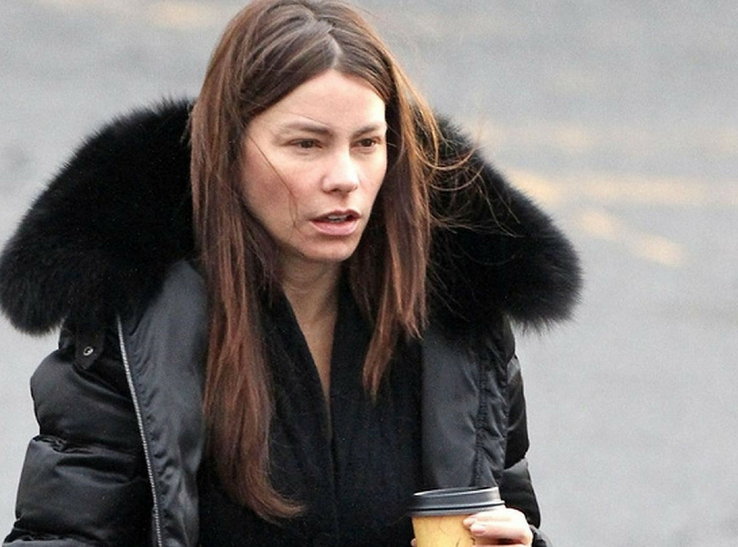 After getting over the shock that Modern Family star Sofia Vergara would let her millions of fans see her without makeup, it didn't take long to realize that she looks absolutely beautiful naturally. From her rosy red cheeks to her full eyebrows, Sofia has a lot going for her in the natural department. Since we're used to seeing her dazzle with a face full of makeup on the red carpet, we have to admit we hardly recognized her without makeup at first. But now that we've seen it, we can honestly say we really like it.
20

Miley Cyrus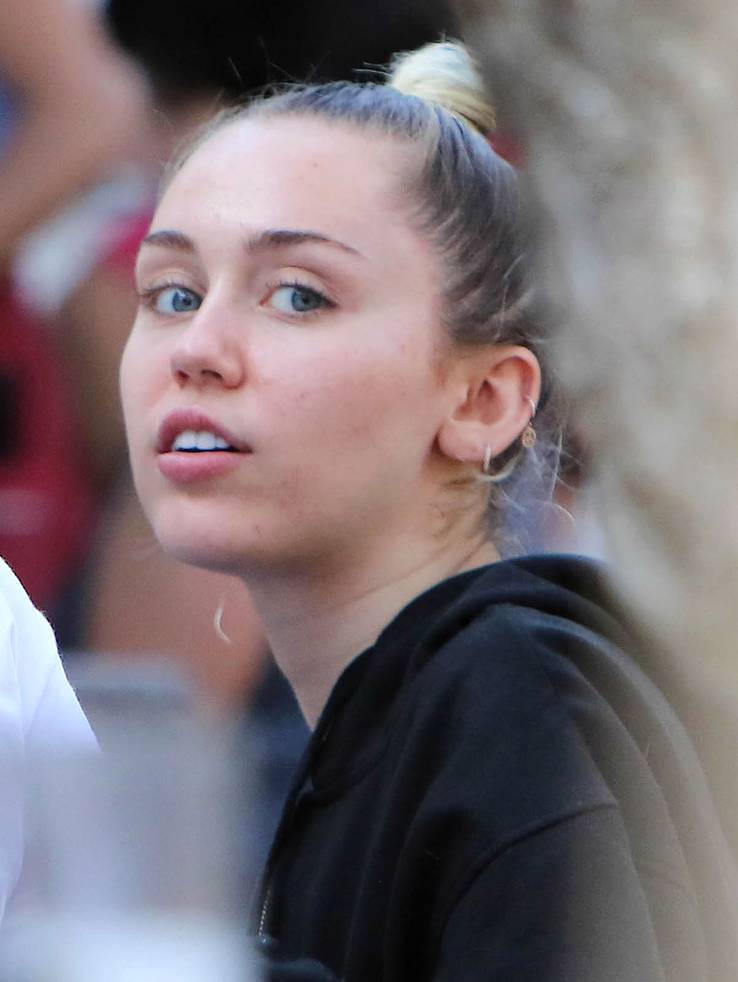 Miley Cyrus is another celebrity that went through a phase where she was just extremely made up. And while she still ventures out for a red pop of lipstick and so on, it's safe to say she has toned down her look in a major way. And we are certainly fans of it. We can't get enough of her natural look and hope to see more of it. While we realize she's grown up since her Hannah Montana days, we're glad she's found a balance that includes her being makeup free pretty often.
19

Gwyneth Paltrow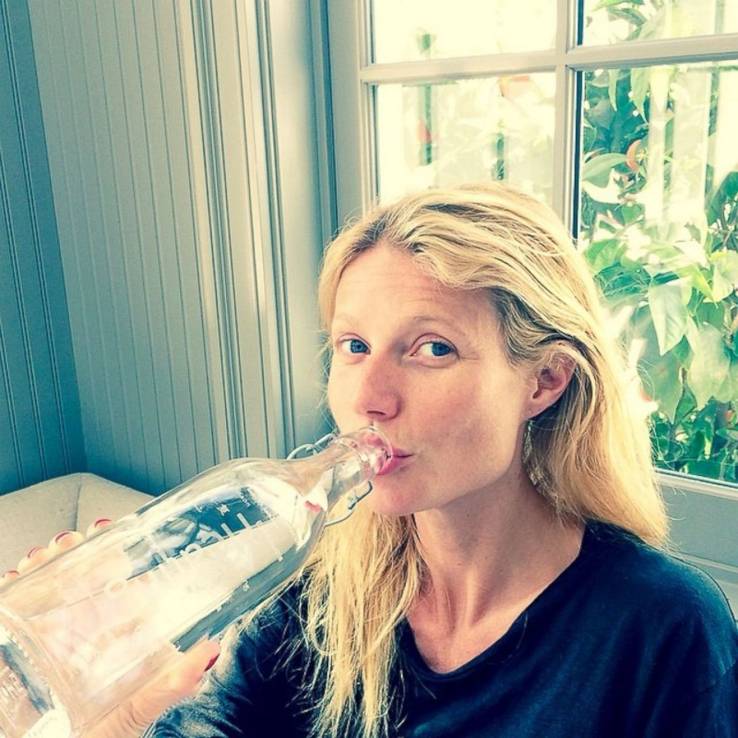 We are totally here for Gwyneth Paltrow's natural face. The beauty has shown and proven on more than one occasion that she simply refuses to age. Now, we can honestly say she doesn't look amazing because a ton of makeup. Because in our opinion, she looks amazing without it too. We can only guess that her drinking a huge bottle of water contributes to her beautiful and flawless skin, and now, we just want to know the rest of her beauty secrets.
18

Sofia Richie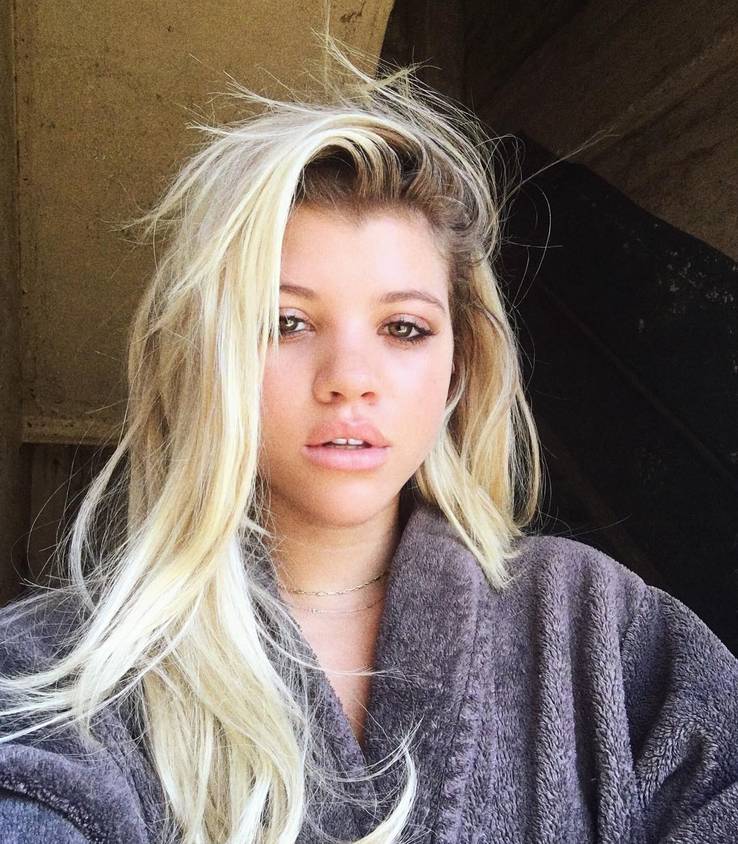 Sofia Richie has gotten lots of attention lately thanks to her relationship with Scott Disick. But we like to keep our eyes on her for those days she doesn't wear makeup. Say what you want about her, but we can't deny that she is an absolutely gorgeous natural beauty. Plus, even though her boyfriend is in his 30s, it's vital to remember she's barely out of her teenage years. So we're not surprised she still has her youthful and lively glow.
17

AnnaLynne McCord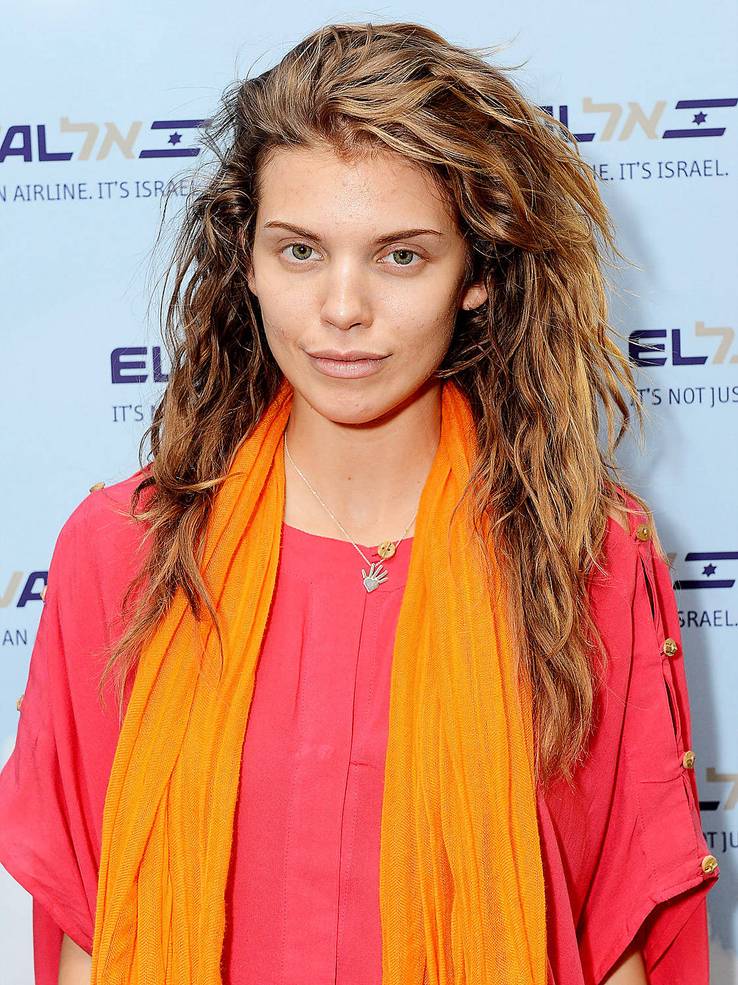 The 90210 star has proven without shame that celebrities face issues just as much as the average person. She has gone from strutting her bare face on the red carpet to posting snapshots of her face with pimples on social media. To say she loves to flaunt her natural beauty without worrying about embarrassment and ridicule from online trolls is an understatement. And we love it! We hope she continues to show that she's even more beautiful in her natural state.
16

Julianne Hough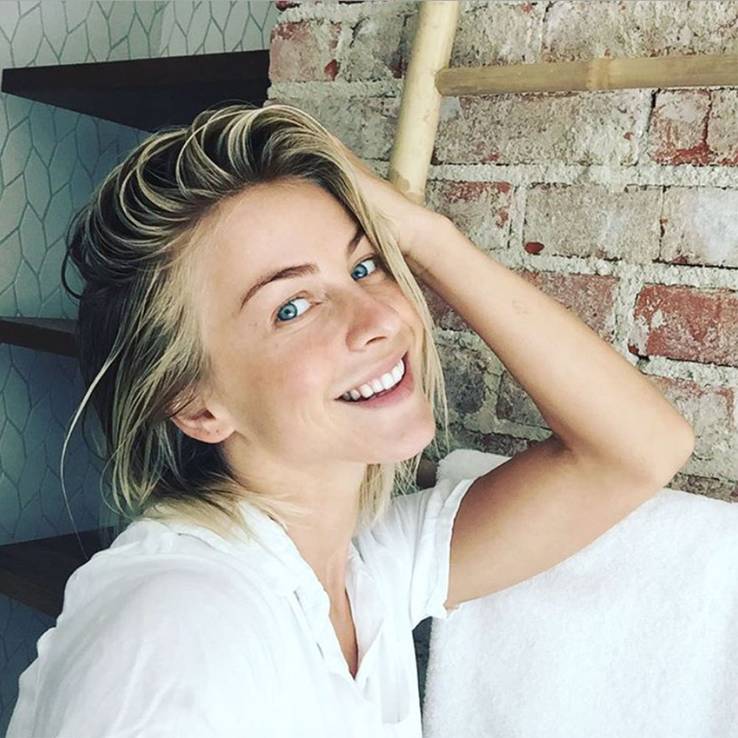 The professional dancer and host can't help but showcase her beauty for her fans to see, and we're so glad she does! We love when stars like Julianne Hough prove that they're just as amazingly (and sometimes even more) gorgeous without makeup. She looks completely different without it, but it's certainly not in a bad way. Instead, it's more of a refreshing and glowing look. She looks happy, carefree, and just herself. It's certainly a look we don't always get after she's been glammed up.
15

Demi Lovato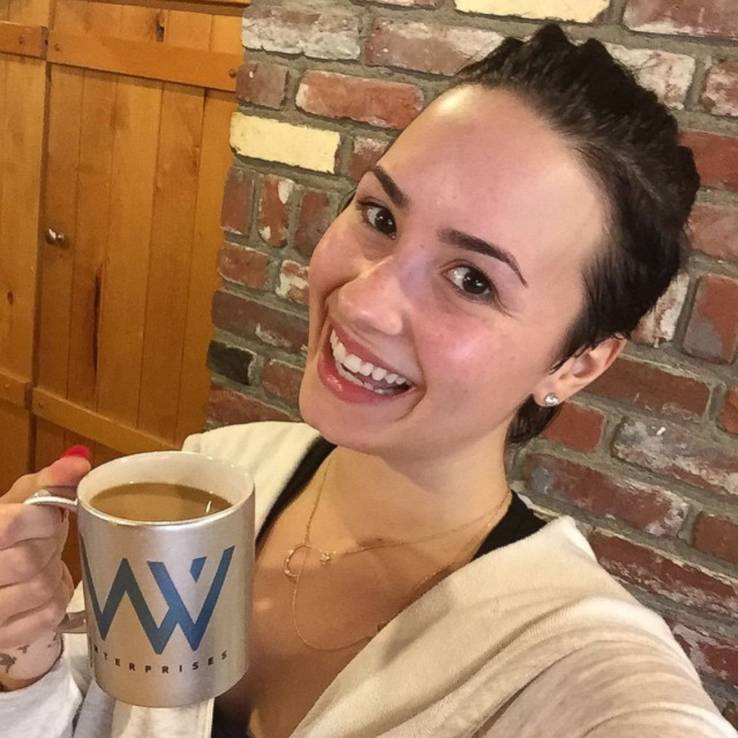 Demi Lovato is a natural beauty without question! While we're certain she's one of our favorite down-to-earth celebrities, this also holds true when she rocks a face without makeup. It just seems like that lines up more with her personality and who she truly is. We totally get that makeup is a part of the job when it comes to being a major celebrity and performer, but we love to see Demi without it.
14

Vanessa Hudgens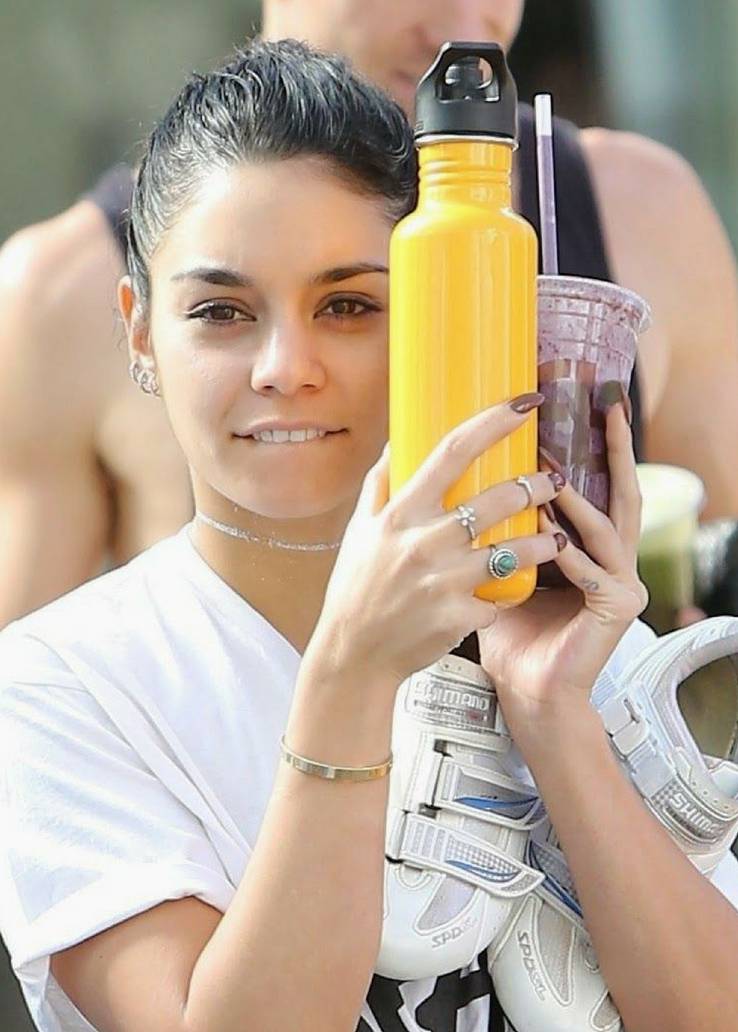 We love that Vanessa Hudgens literally woke up like this. She looks absolutely amazing without makeup. Her skin is clear and glowing and there's not a blemish in site. While this is probably in huge thanks to having an amazing glam squad and being able to afford the best skin care products money can buy (and even endorsing some of them herself), we can appreciate Vanessa's natural beauty and clap it up for the actress. She's easily one of our faves.
13

Kate Upton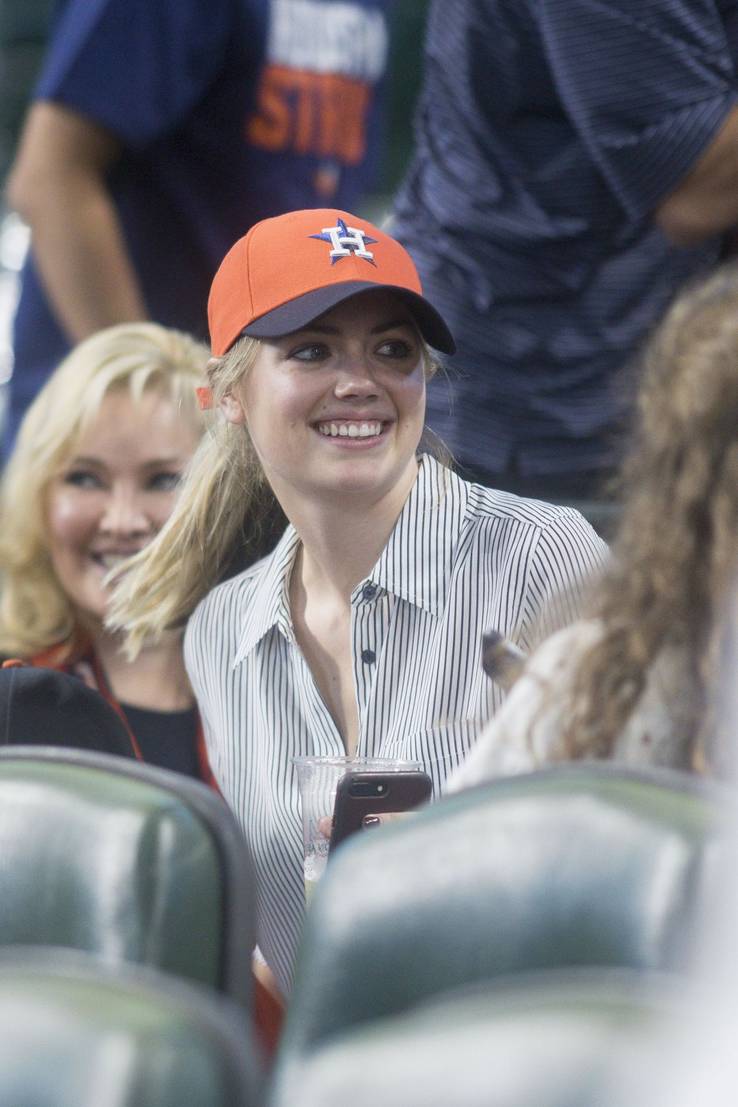 Kate Upton might be a supermodel but even she has days where she's been spotted not wearing any makeup. And we have to say, whether it was the paparazzi catching her or her making the decision to let fans see her makeup free via social media, we think she looks amazing without a ton of beauty products. We can understand that she would need these for any major ad campaign she's a part of, but when she's just hanging out and being Kate, she looks flawless without makeup.
12

Amy Schumer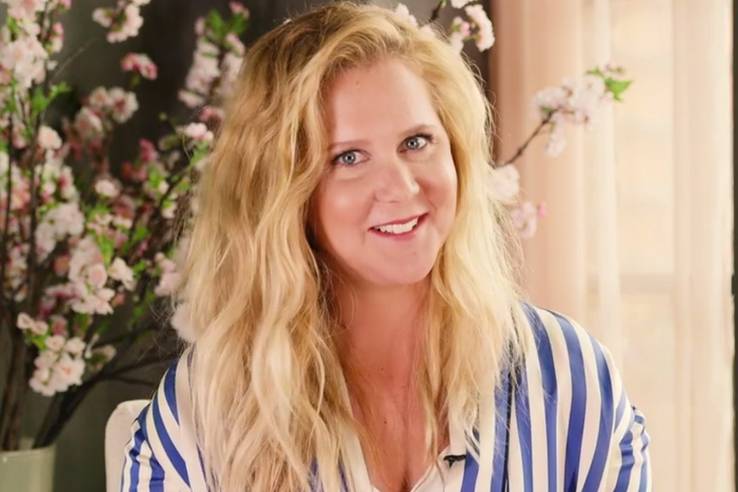 Who knew this funny gal looked so beautiful without makeup? Even though Amy Schumer laughs at her own makeup free look and once compared herself to a WWE wrestler (what else could you expect from a comedienne?), we think she looks beautiful when she opts for a more natural look. We're certain her glam squad can put together an amazing glow with the best products money can buy. But we'd prefer to see Amy in a more natural look that doesn't necessarily call for makeup.
11

Cameron Diaz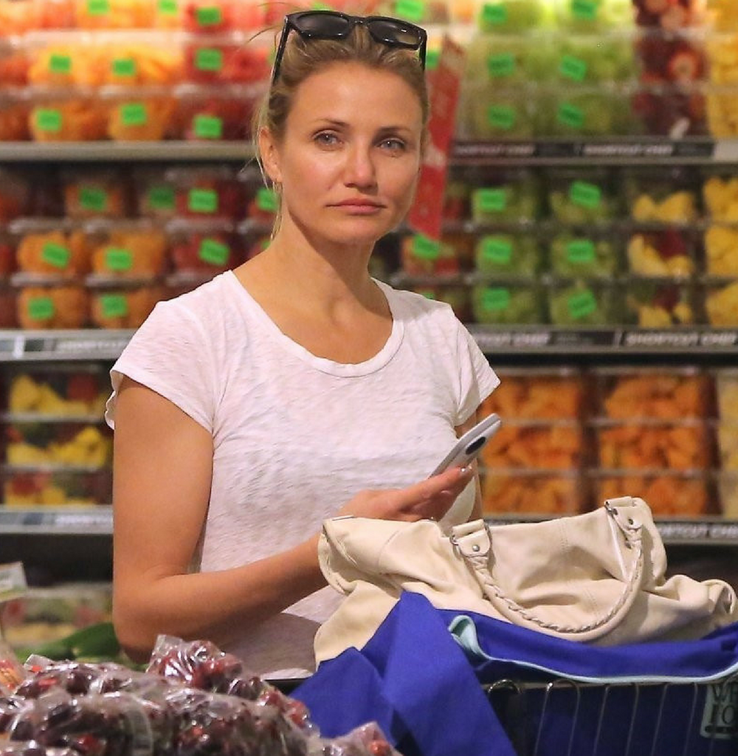 Oh, Cameron Diaz. While we love her natural face, sometimes it's hard to tell if she just got done crying. Still, her eyes have always seemed as if they can pierce right through you whether she has on makeup or not. Even though she looks totally different without her, we'd definitely still recognize her if we bumped into a makeup free Cameron at the grocery store or in the mall. Because any celebrity that would go makeup free would clearly be spotted at places like this.
10

Kristen Stewart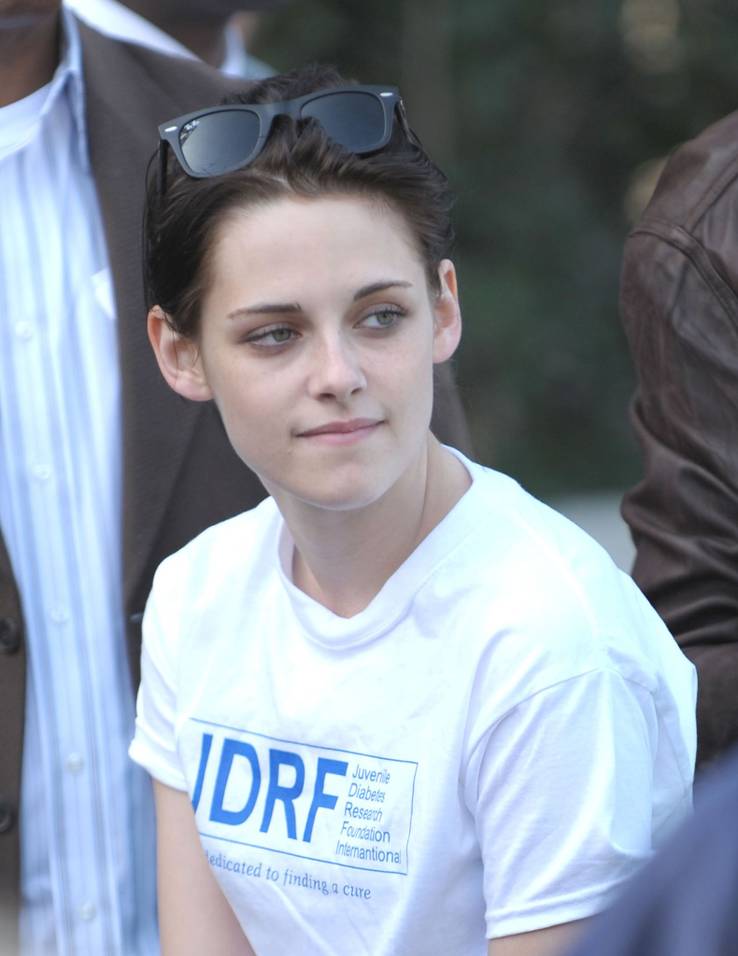 The Twilight saga's breakout star's natural beauty only proves why she's never short of a relationship. Because she's certainly gorgeous without makeup. Interestingly enough, Kristen Stewart has rarely been one to get super glammed up and typically goes for the more laidback looks anyway. But we love when she commits to it completely and opts for not wearing makeup. We are pretty much convinced those are the days she doesn't care who sees her or what magazine she ends up in, but at least she knows she's a natural beauty.
9

Katie Holmes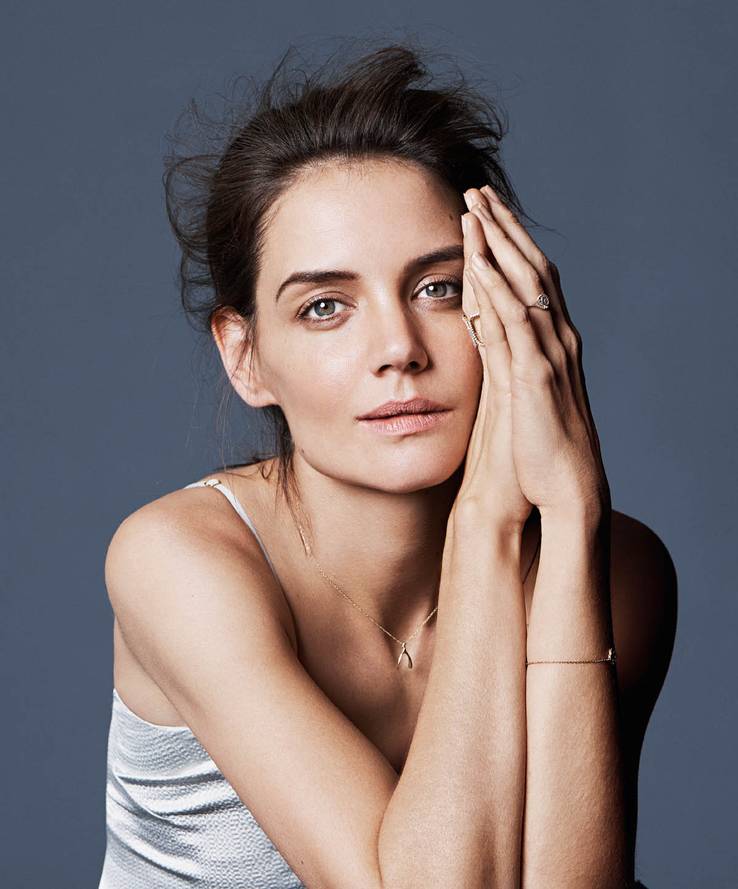 Even though we grew up seeing Katie Holmes and all that her natural beauty has to offer on the hit teen drama Dawson's Creek, as she grew into a mother and grown woman, we began to see her with more makeup (even though it was still pretty subtle) and very well put together. So when she started flaunting her natural beauty again, we were surprised, but only pleasantly so. We love to see Katie let her hair down and be makeup free.
8

Jennifer Lopez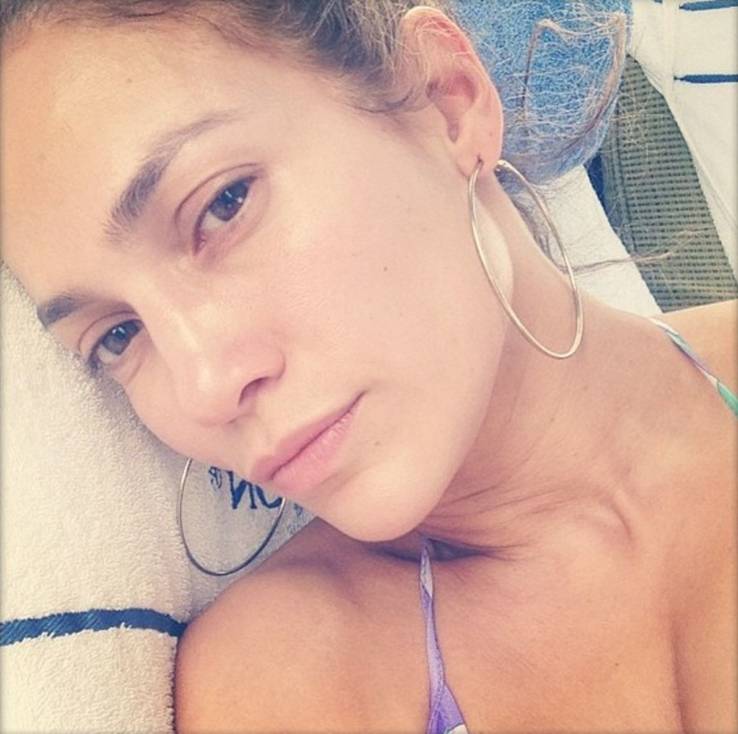 Raised your hand if you gasped like us when you saw recent snapshots of Jennifer Lopez without makeup. To say she looked pretty different is a total understatement. Still, we love that even J. Lo can get vulnerable with her fans and showcase her natural beauty sans makeup. We wouldn't go as far as saying she looks like a different person, it's just not what we're used to. But we absolutely love it. She looks refreshed and just, well, like herself.
7

Adele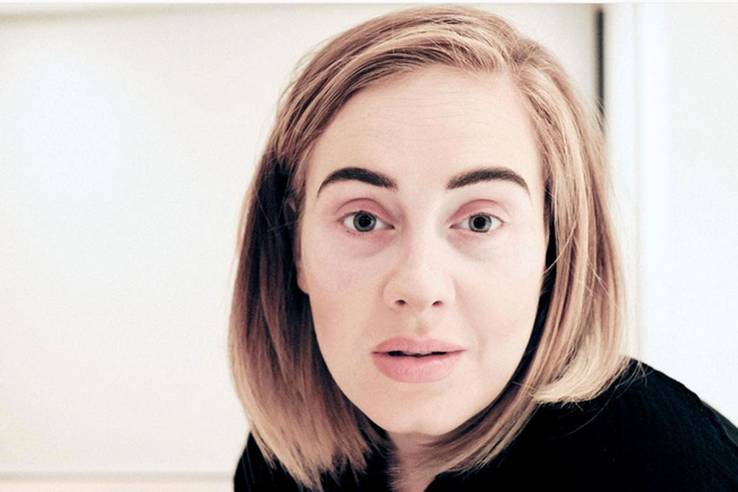 While Adele has gotten a little bit of flack for looking a bit homely compared to her American performer counterparts, we absolutely love her without makeup. Plus, Adele has made it clear she's all for wearing bold and dramatic makeup, especially if it constitutes wearing as much blush as possible. And even though we love some of her most iconic looks and appearances, it's her natural beauty that is the most breathtaking. We hope she'll keep it going more often than not.
6

Amanda Seyfried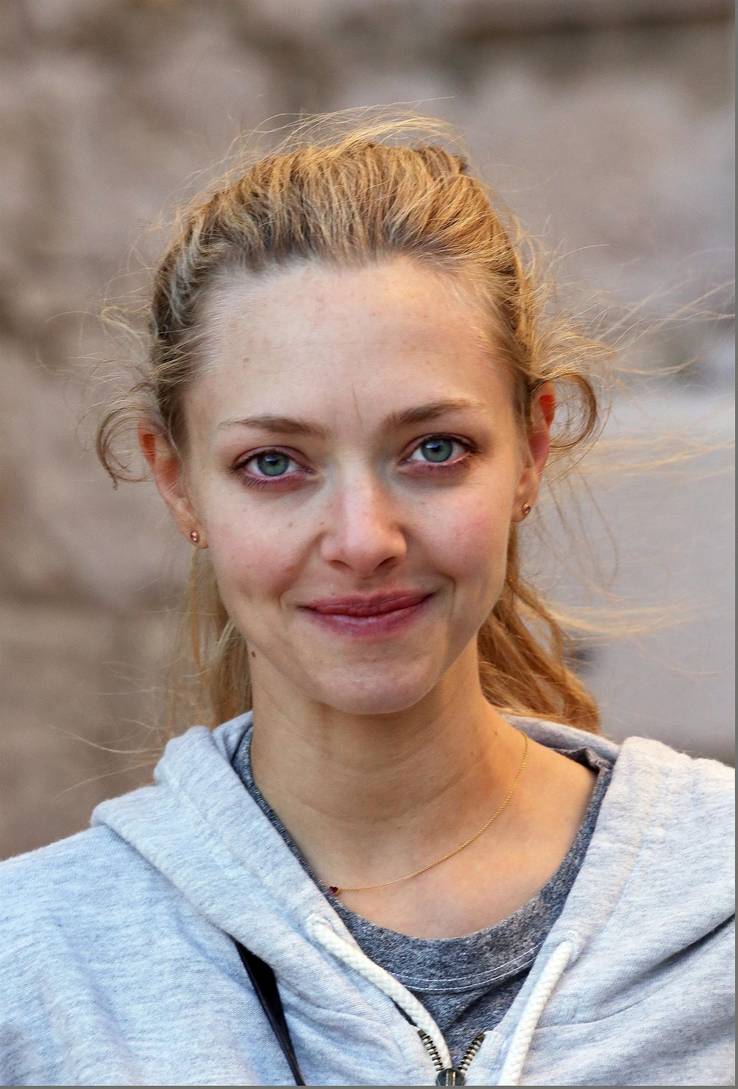 Amanda Seyfried is stunning and amazingly beautiful on any red carpet and magazine she graces. Even though we love to see her with her iconic pop of red lipstick and mascara that elongates her already great eyelashes, it's those times where she doesn't have on even the slightest inch of makeup that has us turning our heads. This is a look we want to see more of Amanda, but even if she shies away from it, we totally understand. We just hope she knows how much of a natural beauty she is.
5

Jessica Alba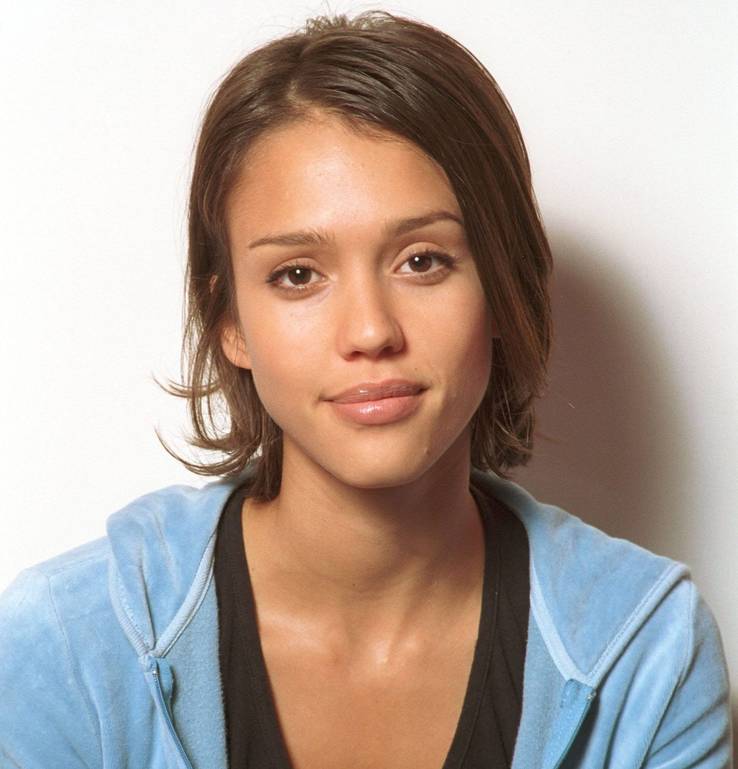 We love that Jessica Alba loves to show off her natural beauty. The actress is never one to shy away from posting bare-faced selfies on her social media, or even being spotted out and about without being made up by her glam squad. We definitely can appreciate that considering Hollywood has a stigma of being artificial and all about makeup and what not, that Jessica is just one of the celebrities who loves to show her true beauty. We see you, Jess.
4

Chelsea Handler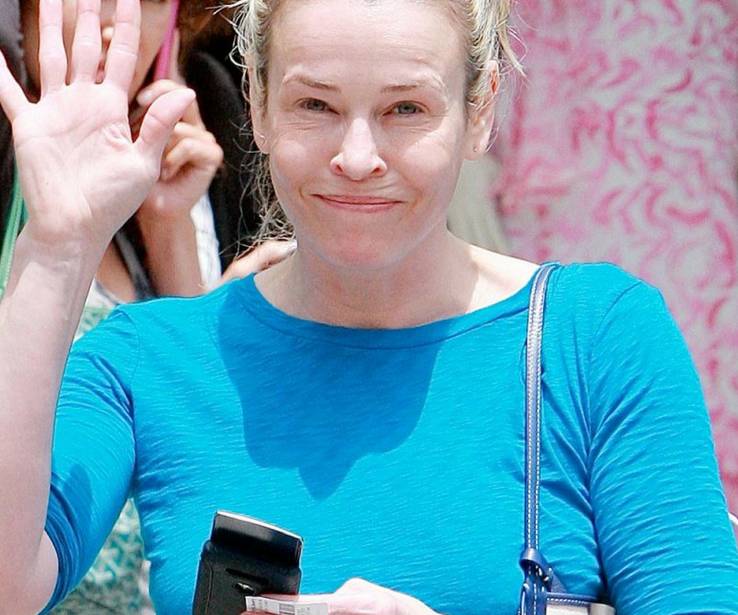 Former late-night talk show host Chelsea Handler actually looks pretty great without makeup. We have to admit, this one isn't too surprising considering she's never really one to be super glammed up anyway. We're certainly here for her dressed down casual look, which is probably why we love to see her with a great bare face. Still, we can venture that Chelsea doesn't really care what we think because she loves to post photos of herself without makeup.
3

Anne Hathaway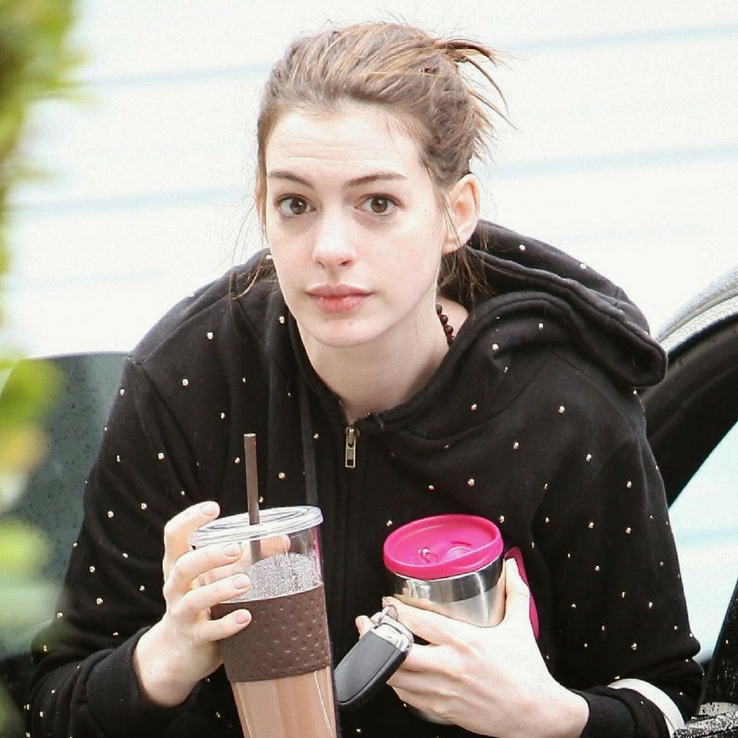 She might have played a growing icon in the fashion industry on Devil Wears Prada, but we are here for Anne Hathaway's natural look, which includes not wearing makeup. While she has topped too many Best Dressed lists to count, our favorite moments of Anne's are the ones when she's makeup free. Her natural beauty is certainly nothing to scoff at, even if it's just on a day she's making a quick run for coffee and hoping to avoid the paparazzi while doing it.
2

Kim Kardashian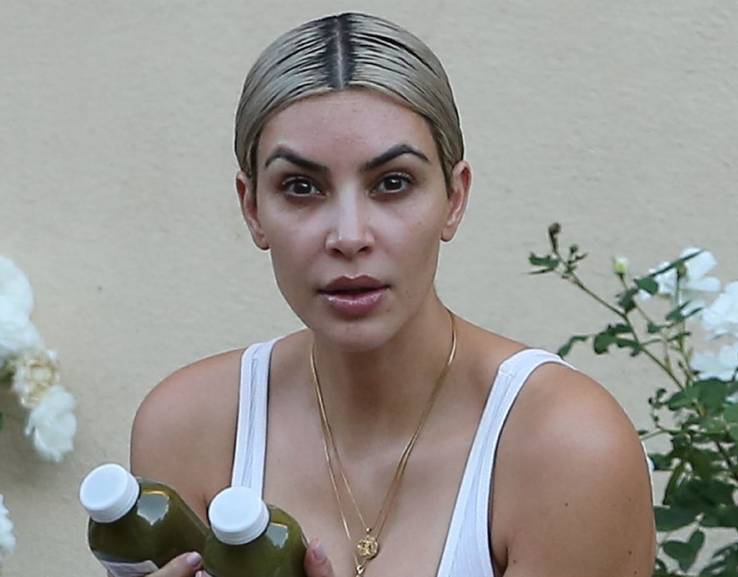 Okay, we know about all of the jokes about Kim Kardashian's look when she's not wearing makeup. We've seen the memes of her crying without makeup and all of the gifs. But let's be honest, she actually looks really nice without makeup on. Even though she has received some backlash for plastic surgery, we're here for her makeup free look. And we can appreciate that she's not afraid to share it with the world no matter how much she's ridiculed.
1

Kirsten Dunst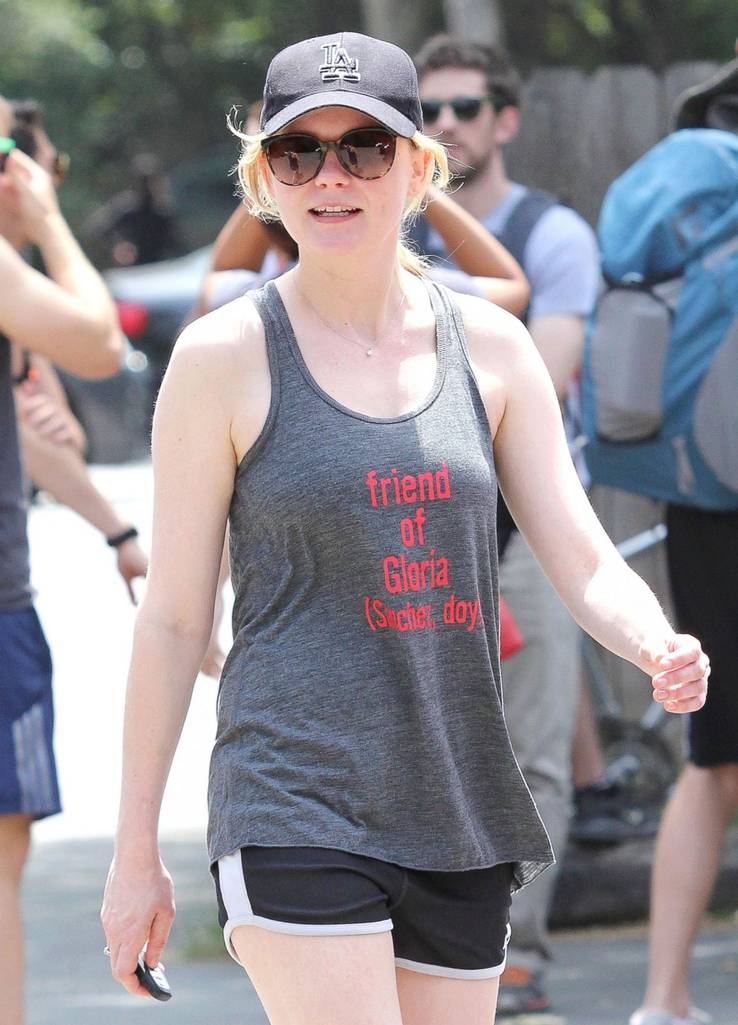 Actress Kirsten Dunst made it clear she gives no cares what anyone thinks about her when she strolled the streets makeup free. Whether it's major cities like Los Angeles and New York City, or even overseas, the Bring It On star has been seen embracing her natural beauty lately. She looks totally different without makeup, but we're not saying it like it's a bad thing. Instead, we actually like her bare face look and are embracing it just as much as she is.
References: The List, LOL Wot, Complex
Source: Read Full Article