2018 is just a little more than halfway over but it didn't take long for celebrities to debut brand new transformations just minutes after the clock struck midnight to ring in the new year. While we're gearing up for the fall and cooler seasons, we wanted to salute these celebrities on venturing out of their comfort zone and springing for a brand-new look this year. Even if it was temporary, or for a movie role, undergoing a transformation isn't easy, especially when you're living your life in the spotlight and millions of others not only get to decide if they like your look, but will let you know their opinion on the wonderful world of social media.
Still, it's safe to say that many of these celebrities have made it clear in more ways than one that they really don't care what anyone thinks, and they just want to be comfortable in their own skin, even if that means chopping off all their hair or dyeing it rose gold (which has actually been a major hair trend for this year). Check out a few celebrities who didn't hold back and went for a whole new look this year.
25

Emma Roberts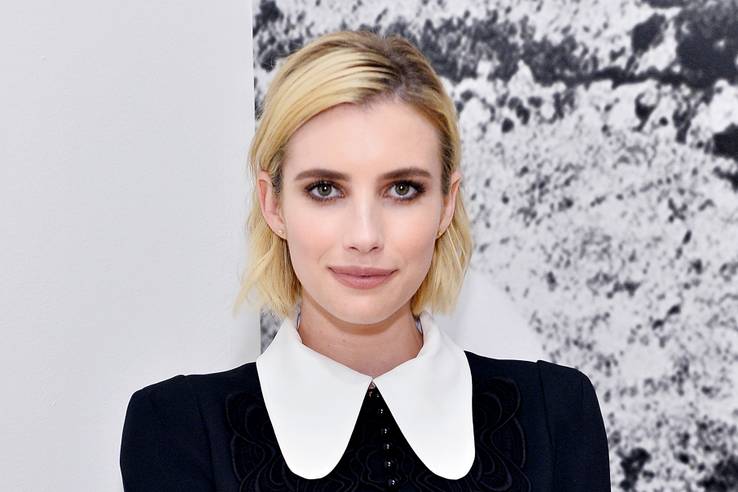 It's no secret Emma Roberts isn't typically the type of celebrity to change up her appearance on the regular. That definitely changed this year as she gave us quite a new look. She traded in her shoulder length brunette hair for a sleek and mature blonde bob this summer. And while it was quite the shock, it's certainly a win for her. Emma nearly looks like a completely different person but we're borderline obsessed with her new look and we hope it's here to stay.
24

Ariana Grande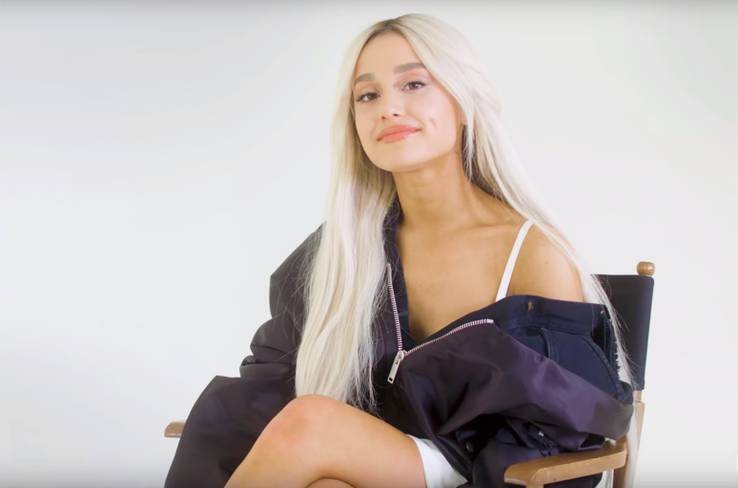 Ariana Grande went for a whole new look several times this year already. For starters, while we love her ponytail, we weren't necessarily said to see it go. She's opted for more of a variety of looks and is clearly taking chances with her appearance. But her ponytail isn't the only thing she's ditching slowly but surely. She's also been rocking a beautiful silver hair color for a little bit. We have to admit, we're loving her new look entirely.
23

Leighton Meester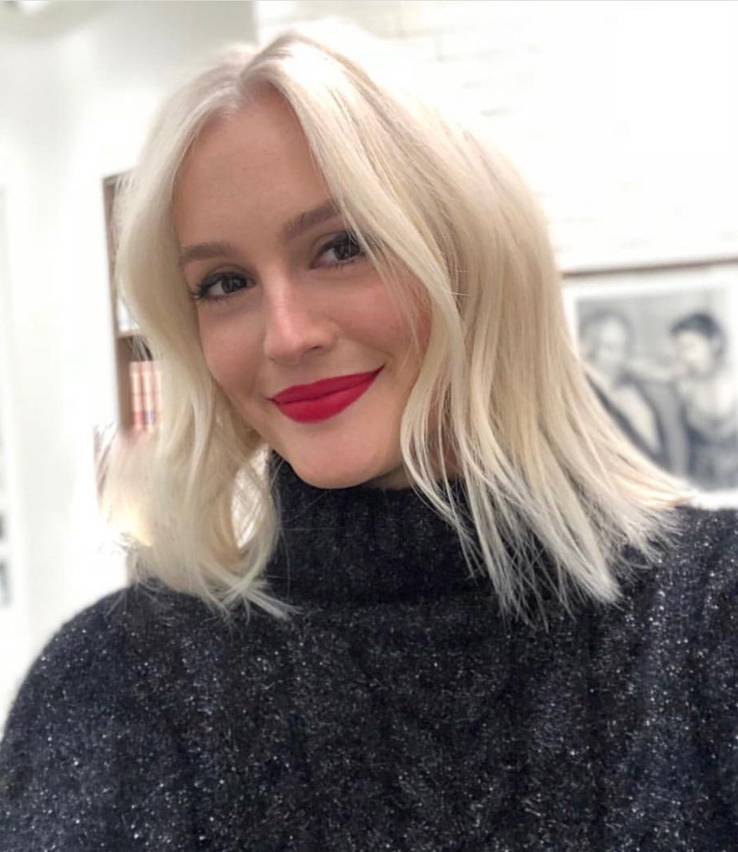 Leighton Meester shocked tons of her fans when she debuted platinum blonde locks. After all, we were used to seeing the Gossip Girl star as a brunette. Not that we're not a fan of the blonde, in fact we loved it while it lasted. She kept it for a little more than two months and during that time we can only assume she had more fun. Now, she's back to her dark brown look as if she never left. But it might be safe to say this one of her most memorable summers to date.
22

Ariel Winter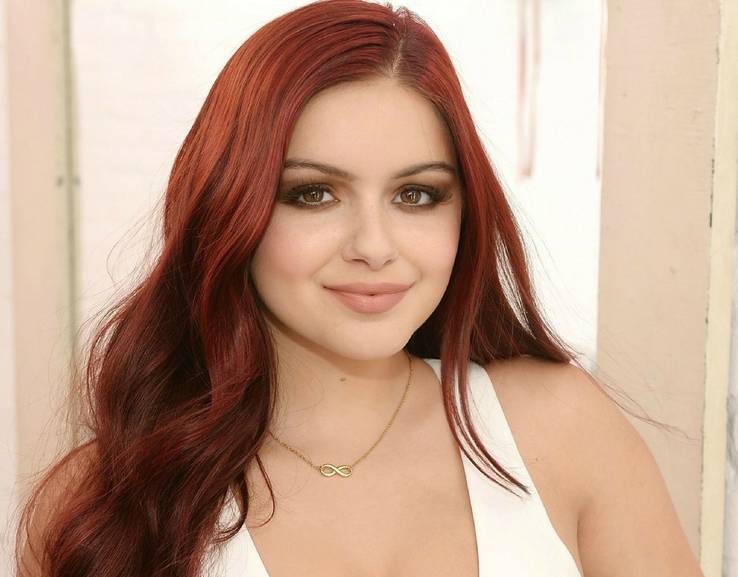 Modern Family star Ariel Winter is another one of our faves who had no shame going for a new look this year. While we were certainly fans of her classic all-black hair color that Ariel wore with ease, we seriously couldn't help but fall in love when she showed off her new cherry red hair on social media. The bold color definitely matches her personality, which is one of the things we love about her most, in a flawless way.
21

Kris Jenner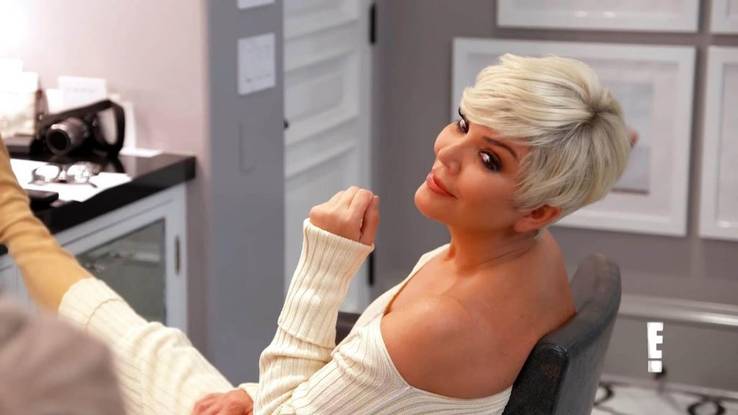 It was only a matter of time before the matriarch of the Kardashian and Jenner families changed her look. While her daughters are known for their transformations, Kris Jenner finally got in on the fun when she dyed her classic black pixie haircut to blonde. And surprisingly, we don't totally hate it. In fact, we love it. It actually looks really great on Kris. In fact, we kind of wish she would've kept it in for a little while longer.
20

Whitney Port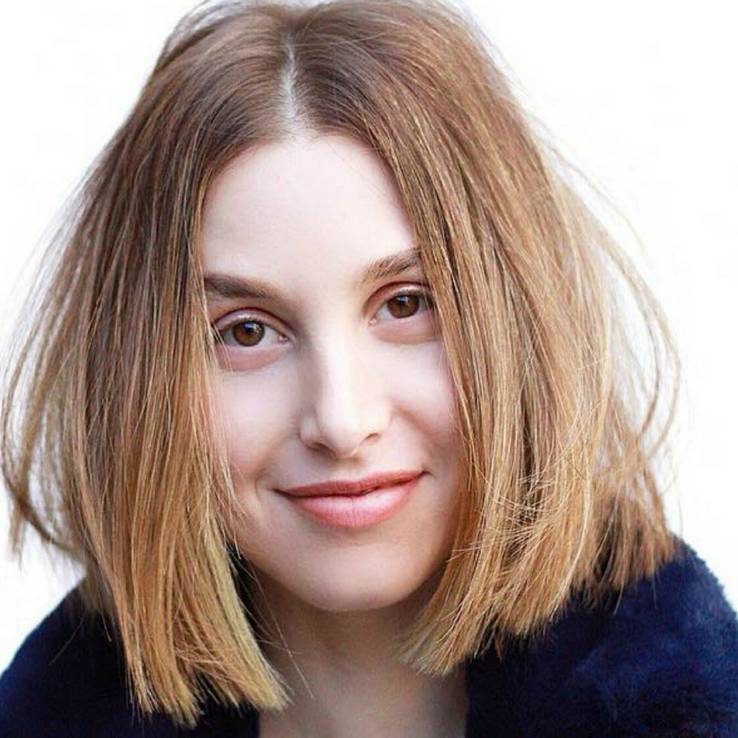 It's no secret Whitney Port has kind of been known to rock the plain Jane look since her days on MTV's The Hills more than 10 years ago. Still, Whitney showed us and fans that even she can be edgy in her own, subtle way. She cut her hair into not only a bob, but a very blunt one. Apparently, she was ready for a change as much as we were. She told her hairstylist that she wanted to just chop it this year. And we're glad she did. This is definitely considered a major chop for her because we really can't imagine her going any shorter.
19

KeKe Palmer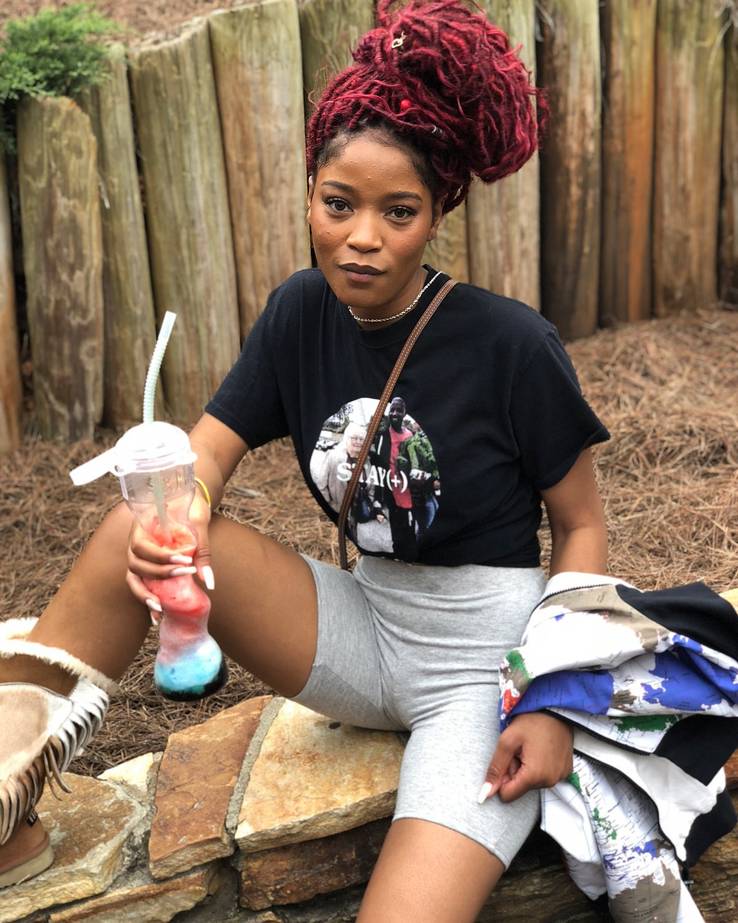 From a purple buzz cut to donning a blonde wig, KeKe Palmer is no stranger to trying new looks. But it was one of her latest that has gotten lots of attention. This time around, she went for long, red faux dreads. Whether it complements her or not, it's safe to say KeKe doesn't care what we think about her hair. But we can honestly say we are fans of this look for her, and most likely will like what she goes for next.
Featured Today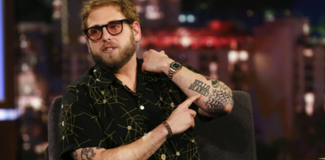 20 Little-Known Details About Jonah Hill Fans Would Be Surprised To Learn

20 Movie Scenes That Were Difficult For The Actors To Film

Ranked: The 30 Strongest Marvel Superheroes

18

Shay Mitchell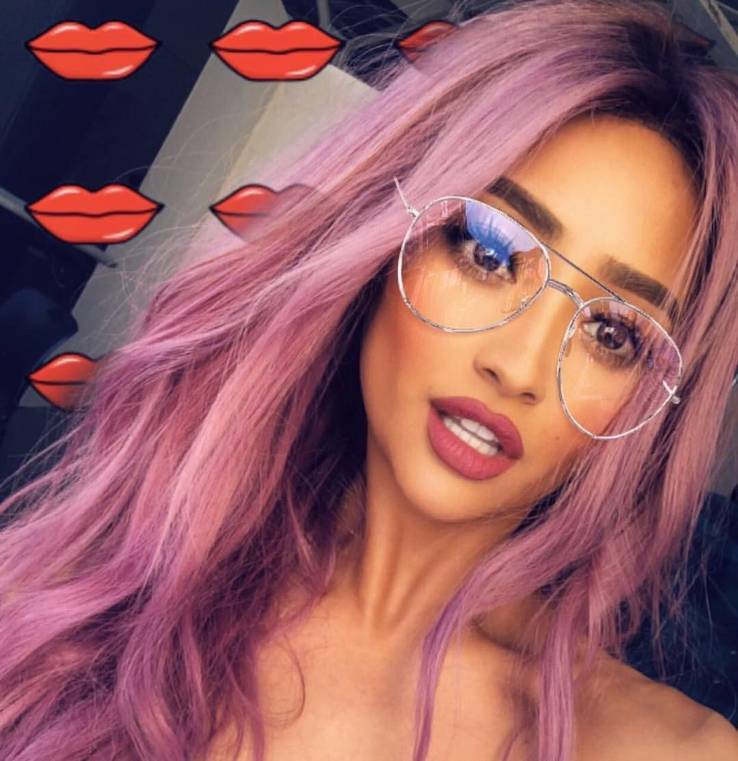 We already knew that Shay Mitchell could do no wrong. But anyone who follows her fashion style knows that she never really veered away from her long locks. Well, not until she debuted this bright pink look, that we love by the way! This isn't the first time Shay has changed her hair color. But it's definitely the first time she's taken a risk away from the earth tone colors we're used to seeing her wear. And we're definitely not mad about it.
17

Ashley Tisdale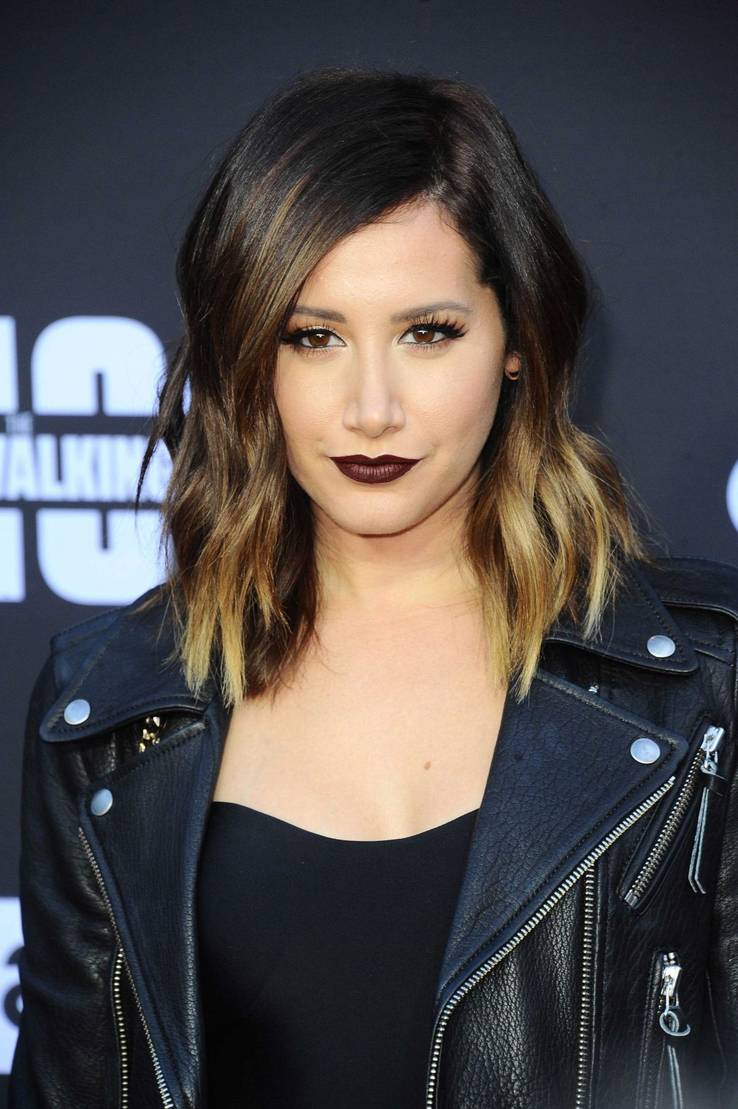 Ashley Tisdale has come a long way since her High School Musical days. While that reference is pretty much ancient, she hasn't changed up much for her image since she was starring in the Disney franchise. But her red carpet look at the premiere for The Walking Dead showed that Ashley is all for rocking a grown woman look. While her hair isn't too different from the norm that we're used to, it was her dark lip that served as proof Ashley is all for trying a new look this year.
16

Bella Thorne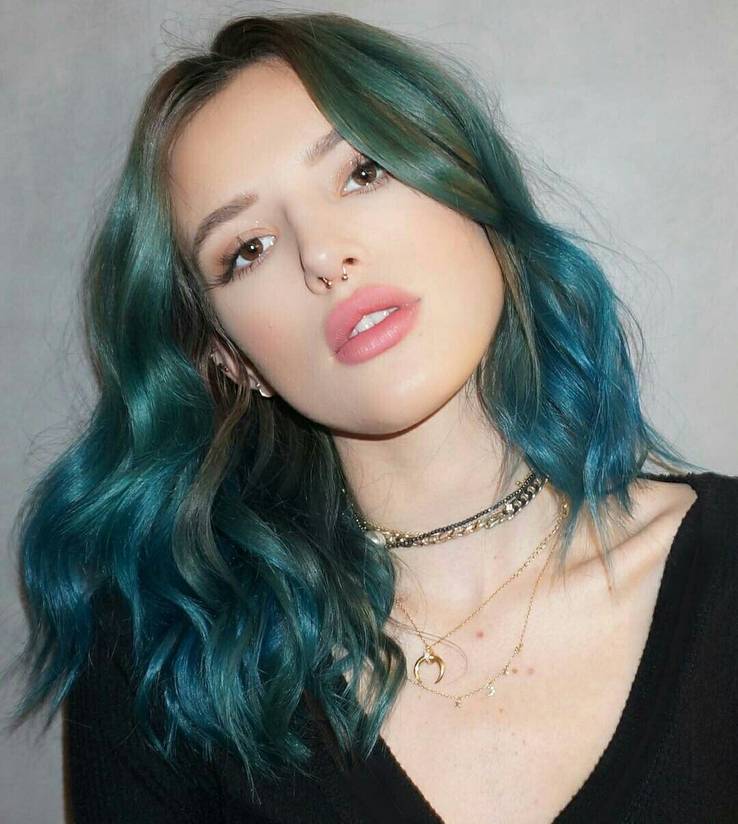 Another day, another hair color for Bella Thorne. But can you really be upset? She lives to surprise us and we live to see her several transformations. While she usually dons pink hair like none other, we have to admit one of our favorite looks she debuted this year was the blue hue. We love that she has no excuse to change her hair color (other than trying out something new), unless she goes to a more traditional color for a role.
15

Jourdan Dunn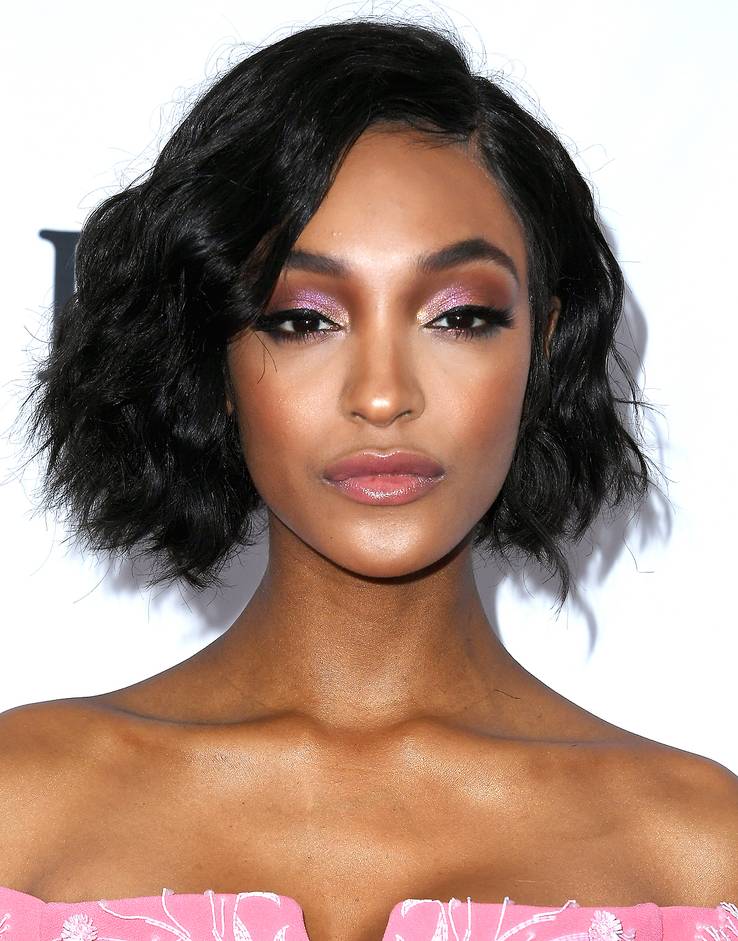 This, ladies and gentlemen, is how you wear a bob. Model Jourdan Dunn has perfected this look after she took a break from her long locks this year. It's full of volume and soft curls that are more than perfect for the summer. Considering she's one of the top models of our time, it's no wonder every look she has is a win. But this is one of our favorites as the short style brings out her glowing and natural beauty.
14

Zayn Malik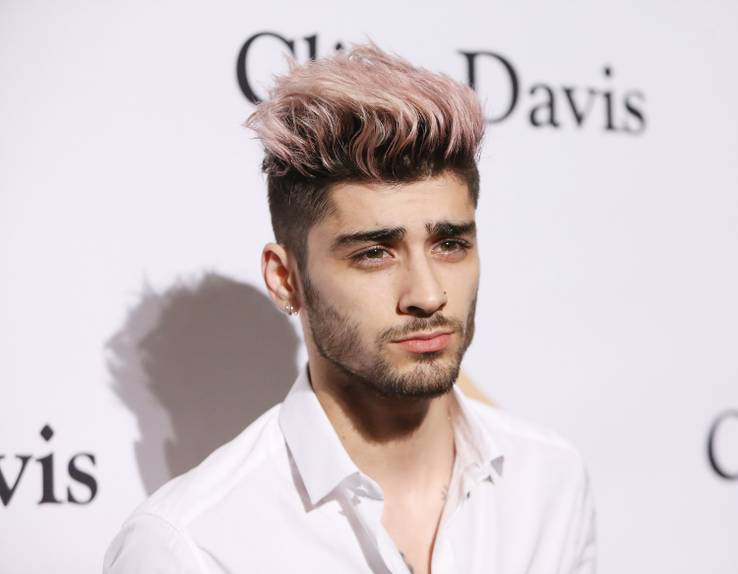 The celebrity ladies aren't the only ones trying new looks this year. Zayn Malik has had so many different hair colors we almost lost count. From pink to blue, we're just wondering where he keeps this box of highlighters. To say he's switched up his look is a major understatement. The only question we have now is what he's going to go for next? Because we really can't think of any color he hasn't tried. But we're not against him being so bold about it.
13

Julianne Hough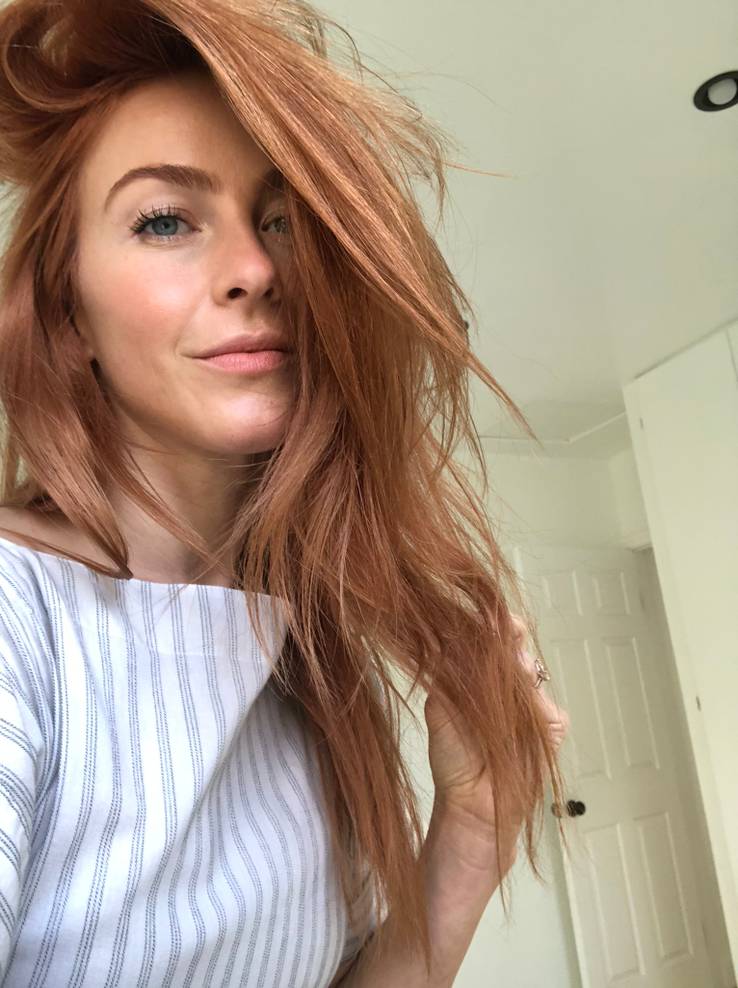 Who knew Julianne Hough would ever switch out her signature blonde hair for another color? Let alone red! We might have guessed she'd try a brunette or a darker blonde. Nope. She went for a completely new and different look when she dyed her hair red this year. Interestingly enough, she said she actually felt more at home as redhead than a blonde when she posted her new look on Instagram. She said she feels more feminine and alive than ever before. Well that's great because we love it!
12

Amandla Stenberg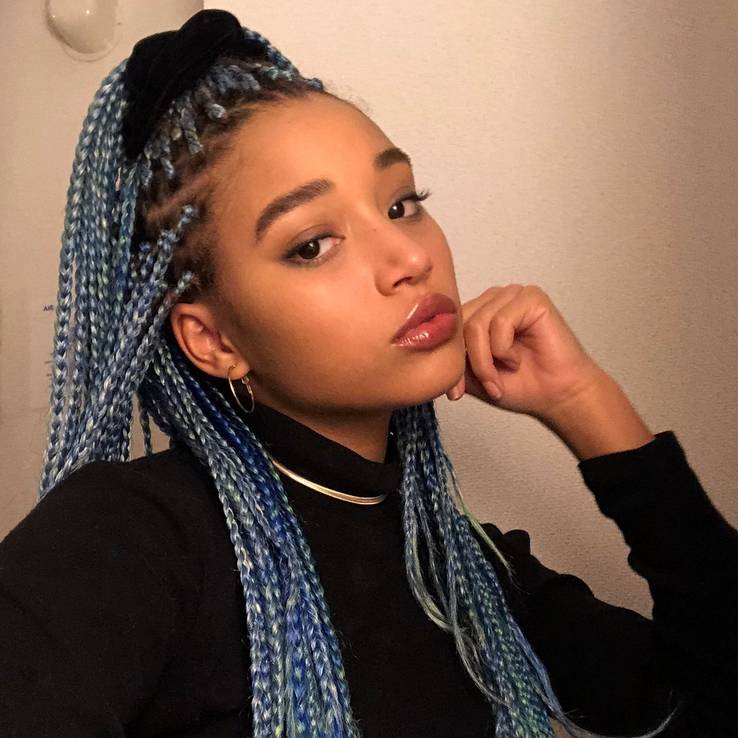 So Amandla Stenberg has been known to rock her natural hair. In fact, she serves up hairspiration for millions of her fans as she lets her natural hair reign supreme. Now, while she still has a natural-friendly style, she's changed her look from her signature curls and afro to long blue braids. She's definitely giving a positive vibes only type of feel, which is what she's all about. Amandla has also rocked short brown hair and long grey braids, so we really feel like she can do no wrong at this point.
11

Busy Phillips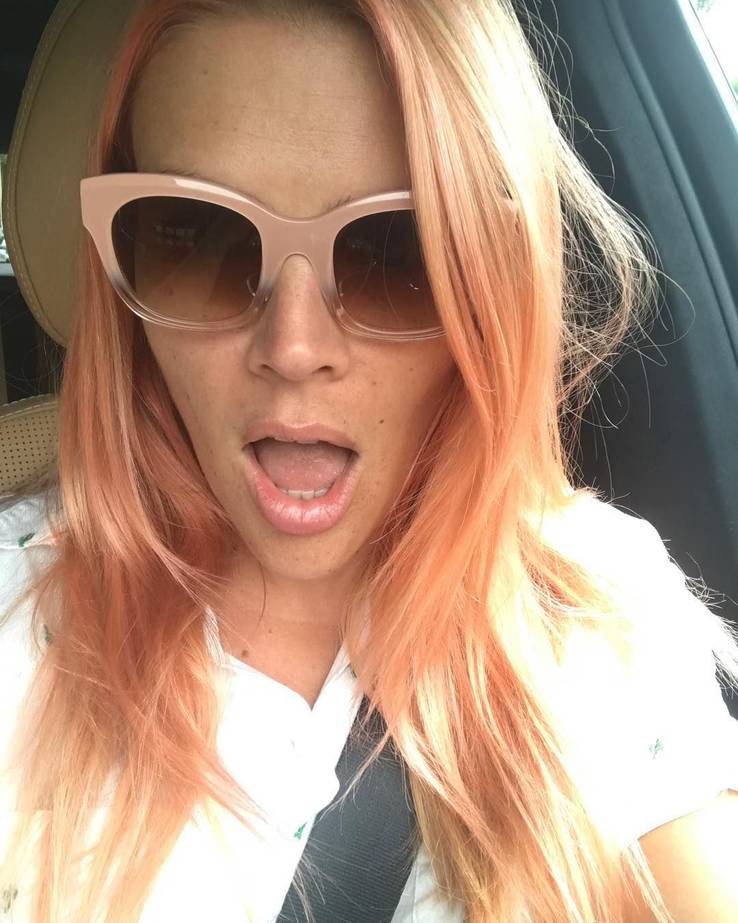 Busy Philipps was one of the first to take on the now popular rose gold hair trend. And she is certainly one of the few who can rock it confidently with style. Busy has always had long, blonde hair. And while she has since gone back to that color from the rose gold, we're glad she at least gave it a try because it looked great on her! Now we're on the watch to see what she's going to try next.
10

Khloe Kardashian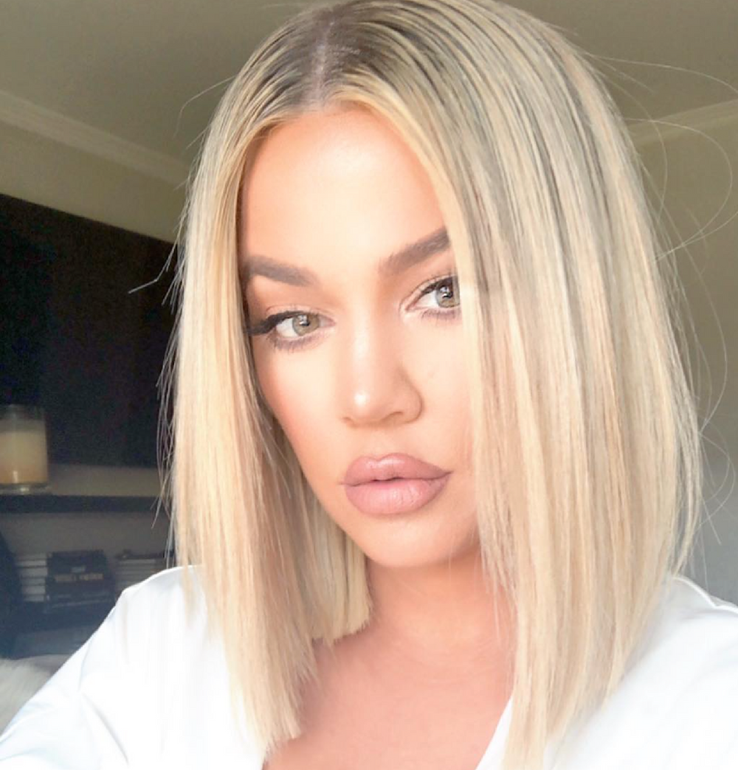 Khloe Kardashian brought in her life as mom by changing up her hairstyle. While she typically wears long blonde hair, she switched up her look for a short blonde bob, which is obviously one of this summer's top hair trends. Even though we've seen Khloe rock a bob in the past (it's starting to become her signature look), it has rarely been this blunt before. And word is it was all her idea. If motherhood makes her take on changes like this, we love it.
9

Shailene Woodley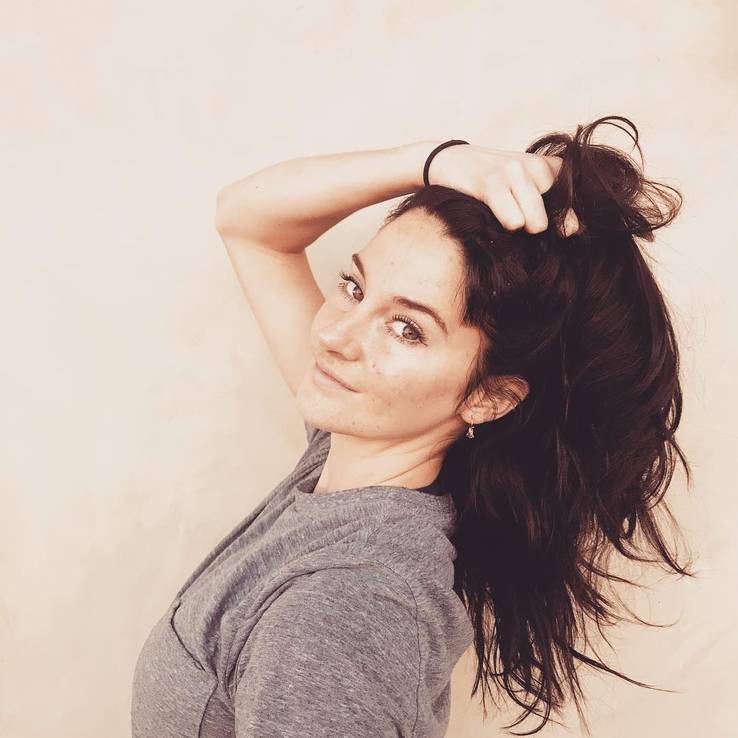 Actress Shailene Woodley has actually switched around her look a couple of times this year already. She first lightened it up in what we thought was a nice, subtle look from her typical brunette. But what she did next was a real shocker. And no, it wasn't platinum blonde. Instead, she went in a completely opposite direction and sprung for jet black. And now she has bangs. A switch-up doesn't get too much more dramatic than that. We see you, Shailene!
8

Lena Waithe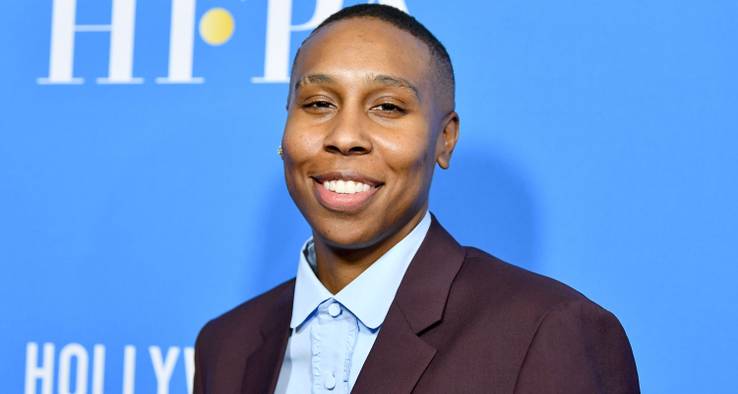 When we were first introduced to Lena Waithe, it was clear that her dreadlocks were her signature look. Now, it's her shaved head. She debuted it earlier this year and obviously hasn't looked back since. While she made the change months ago, she just revealed recently what made her take on the major chop. She said she wanted to let go of the last piece of femininity she was holding on to in hopes of pleasing society. And she made it clear she's unbothered by anyone who doesn't like it.
7

Hailey Baldwin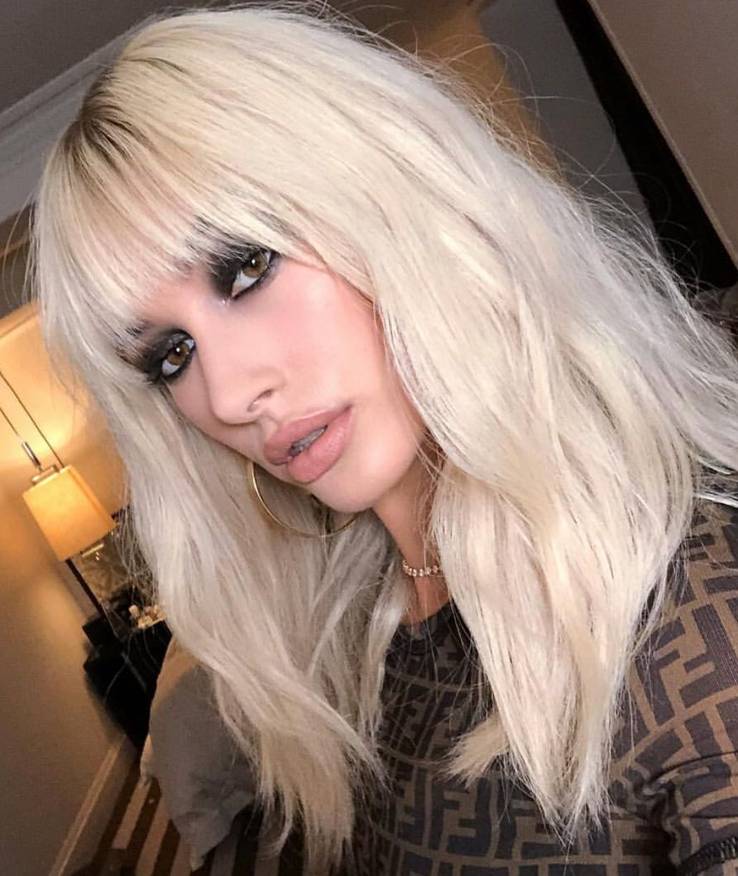 If there was ever a question, Hailey Baldwin proved that there really is a drastic difference from regular blonde and platinum blonde. Of course, it doesn't take a rocket scientist to figure that out, but when she showed off her platinum blonde look, we couldn't help but ignore the huge difference. On top of that, she rocked longer hair and bangs. That's the power of a great wig. We can only imagine what kind of hair she's going to debut for her and Justin Bieber's upcoming wedding day.
6

Iskra Lawrence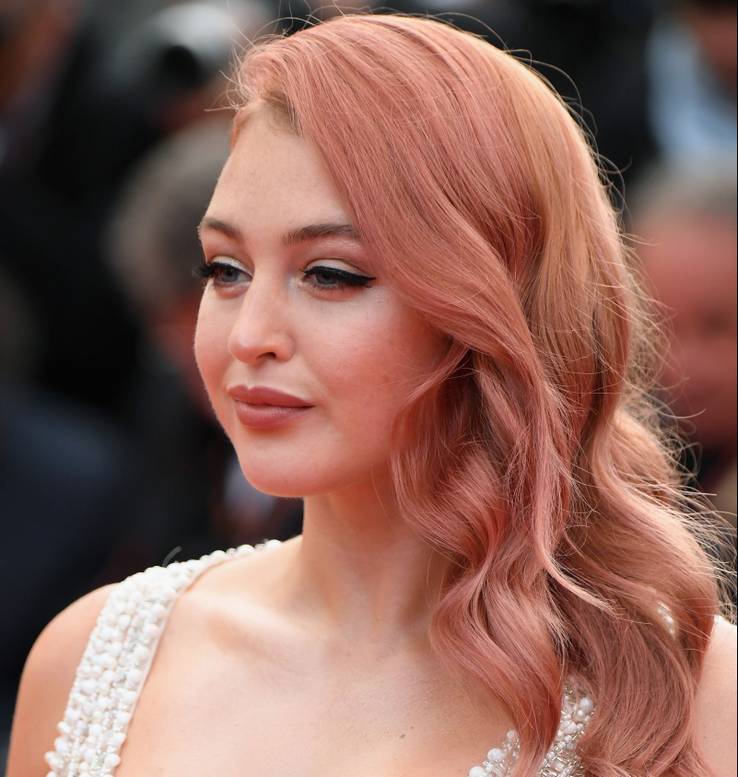 Model Iskra Lawrence's rose gold hair was a perfect complement for the red carpet at the Cannes Film Festival earlier this year. She amped up her soft look even more when she wore it with beautiful curls and a blush lipstick. Her dress of course was the amazing second half of the dynamic duo when it comes to the pairing of her hair color and gown. In case you're wondering, she told fans she dyed it with none other L'Oréal Paris UK Preference Infinia in Rose Gold 8.23. It lasts for roughly a month!
5

Kendall Jenner
Reality star turned super model Kendall Jenner has proven there are several ways to rock a bob. She traded in her roughly shoulder length locks for a lob back in January. And it's switched it up several times since then. From the tight curls that pay homage to the 60s era to the loose waves that salute the more modern-day trends, Kendall can really do no wrong when it comes to her hair. We actually think it helped her go from a teenage image to a growing young adult.
4

SZA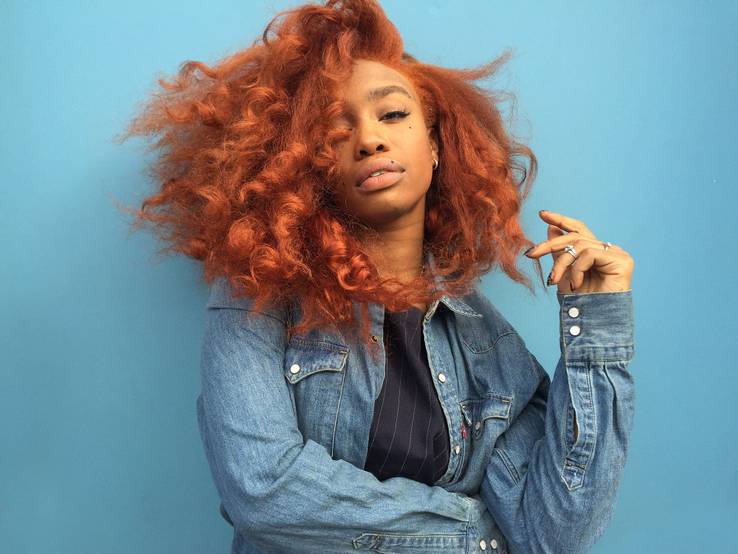 When SZA first came on the scene, one of the things that caught fans' attention (other than her notable and gorgeous voice) was her huge, beautiful, black hair. But while that seemed as if it was going to be her defining look for years to come, she's already changed it up on us! Now, we've been seeing the singer rock a long reddish/orangish bob (but the volume is still there for sure). It was definitely a risk but it works for her without a question.
3

Ashley Graham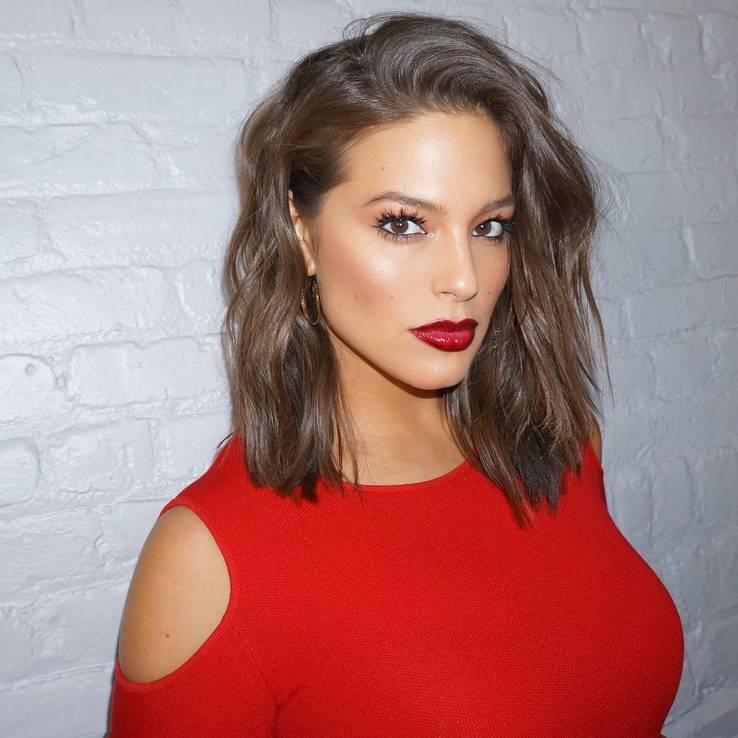 Model Ashley Graham is just one of many on the growing list of celebrities who has turned in their long locks for a short, blunt bob. Ashley debuted hers at the Met Gala in May and while she's not the only one rocking it, she still made a statement of her own. According to her stylist, she's still got her long locks underneath. She just wanted to switch up her look so he made it happen! Kudos to Ashley for trying something new.
2

Arden Cho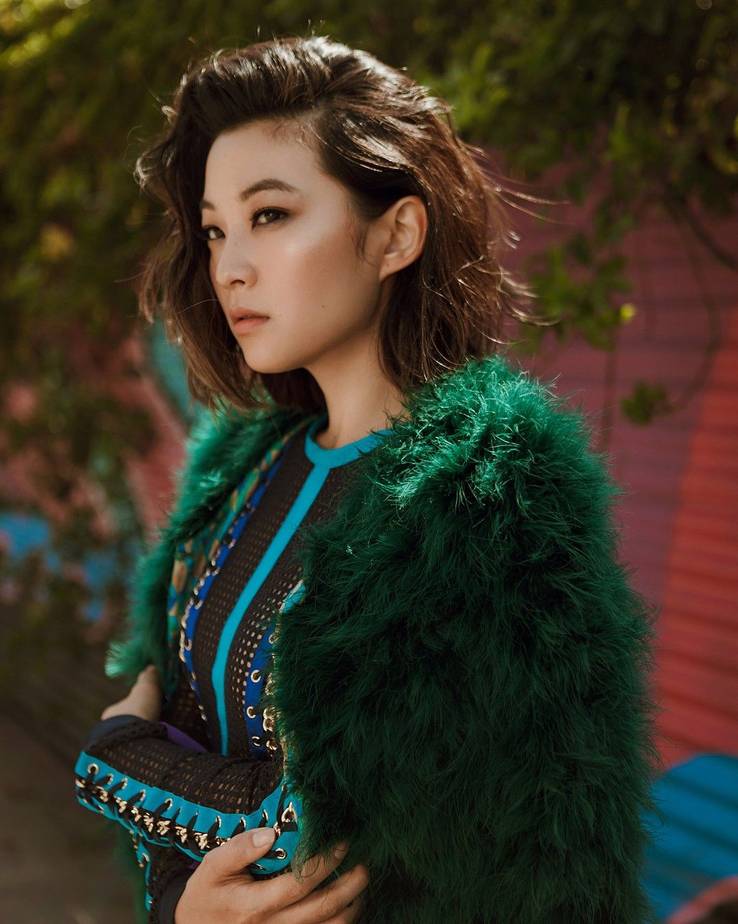 We seriously cannot express how much we love Arden Cho's new look! Okay, we were absolutely fans of her unicorn hairstyle, but this? We can't get enough of it. It's a perfect, soft look for the Teen Wolf actress. From the messy bob style to the beautiful chestnut color, we really hope Arden keeps this change around for as long as she can. Of course, we're here for her switching it up, clearly we love a good hair transformation. But sometimes when you have a win like this, you have to stick with it.
1

Kim Kardashian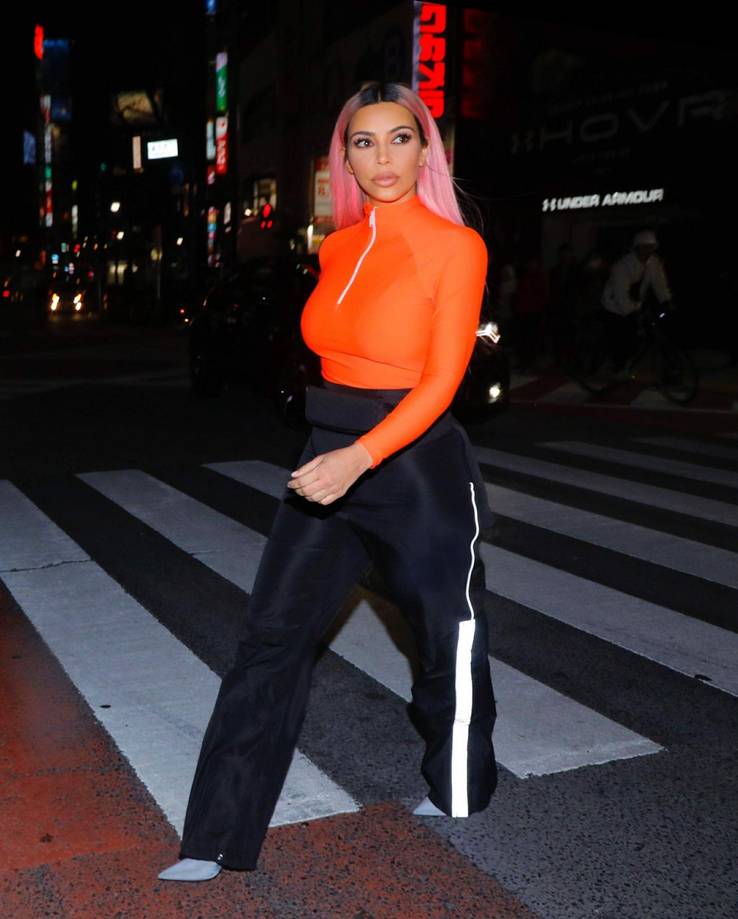 Kim Kardashian's hair color continues to make headlines. From her black to grey to platinum blonde. But we have to say we didn't see this hot pink color coming. We're used to Kim taking risks but not this big of a risk. Still, it's no surprise she didn't wear it for too long considering she's made it clear her husband, rapper Kanye West, has a special love for her in platinum blonde. But we're gonna assume her daughter North West loves the pink.
References: Allure, Glamour, Elle, Seventeen, POP Sugar, Cosmopolitan, Refinery29
Source: Read Full Article