Hollywood is synonymous with a lot of things which include fame, fortune, controversy, and of course, money. The renowned center point for celebrities, movies, and the glitz and glamour will be nothing though without the actors and actresses, and other personalities, that keep the industry alive with their talent.
There are so many A-list celebrities now that it's pretty hard to keep count of all of their names. Even if fans do manage to keep track of all their names, they're going to be pretty disappointed once they found out that a majority of these icons use a screen name instead of their real name.
Stars who opt to use screen names do so for a lot of reasons. Some do so to keep their lives as private as possible. Others change their name to commemorate people that are special to them. One thing that is certain though is that celebrities using screen names is a norm in the industry. From big stars to newcomers, some celebrities tend to keep their real names a secret and it would take a few minutes of digging to uncover their real names. Here are 25 A-listers whose real names totally surprised us!
25

Nina Dobrev is Nikolina Constantinova Dobreva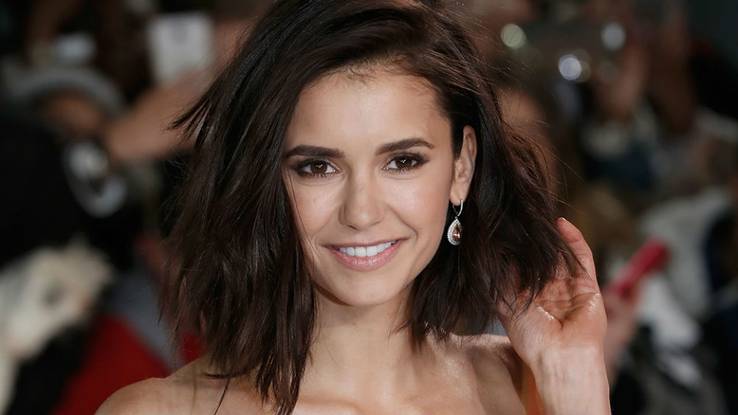 The Nina Dobrev that we've always known in the hit TV series like Degrassi: The Next Generation, The Vampire Diaries, and The Originals, as well as in the movies such as Perks of Being a Wallflower, xXx: Return of Xander Cage, The Final Girls, Let's Be Cops, and so much more, wasn't actually born with that name. Apparently, her real name is much more complicated than her stage name.
Nina's real name is Nikolina Constantinova Dobreva. Her given name is, needless to say, doesn't easily roll off the tongue and it can't be easily remembered. Like other Hollywood celebrities who opted in using stage monikers, we can't blame Nina for changing her name too. Her stage name is much easier to pronounce and be remembered now. Apart from that, she's not born Canadian like most people know. The 29-year-old actress was actually born in Sofia, Bulgaria and she and her family just migrated to Canada when she was two years old. There, she spent the rest of her childhood until she was discovered by a talent scout while she was still studying at Armstrong Acting Studio. Shortly after, due to her undeniable talent and passion, she was given acting and even modeling projects.
24

Emma Stone is Emily Jean Stone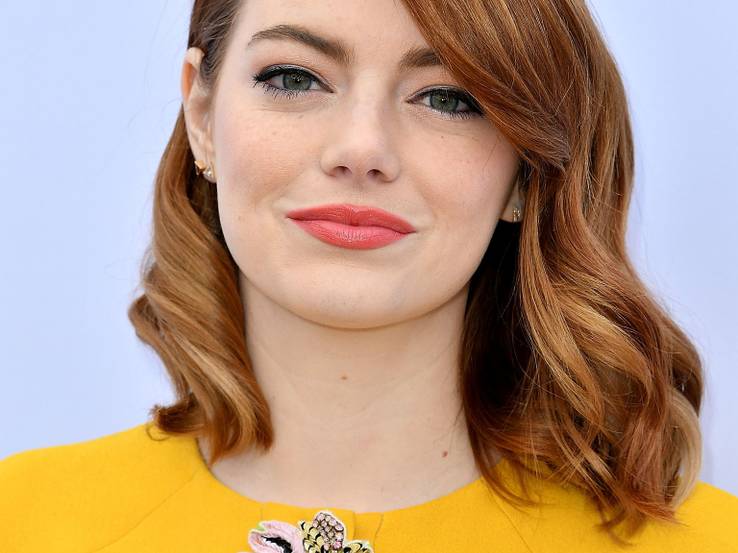 Emma Stone remains to be one of the breakthrough actresses of the current generation. Her funny antics in Easy A have given her a special spot in the hearts of many fans. Emma doesn't limit herself to comedy though as she has proven her acting prowess in other films such as Sony's The Amazing Spider-Man reboot, and of course, who could forget her role alongside Ryan Gosling in La La Land. Despite her young age, Emma has proven her acting abilities time and time again but it's time we get to know this feisty lass even further.
Emma Stone's real name is Emily Jean Stone. It was arguably a great name and it would suit an actress too. "Well, I was 16 when I found out at SAG [Screen Actors Guild] I couldn't have my own name," Emma said in an interview with W Magazine. She goes on saying, "I had the option of Emily J. Stone and it's kind of like Michael J. Fox, and I love Michael J. Fox, but I don't think I could pull off the J. So then I changed it to Emma because you know it's closer to Emily, but most people call me 'M,' that know me well."
23

Will.I.Am is William James Adams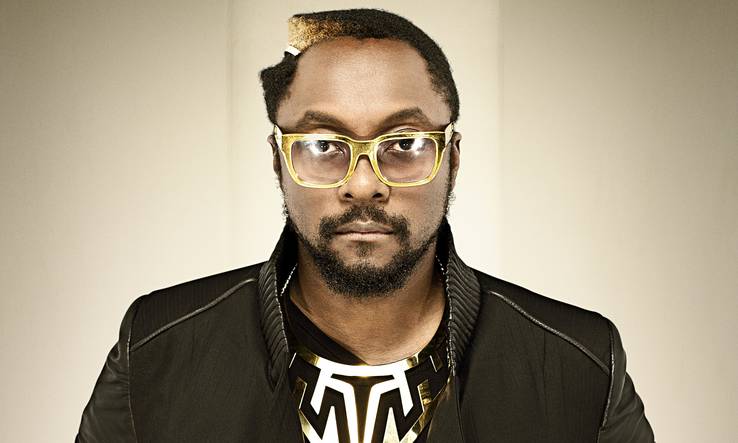 The Blacked Eyed Peas were one of the hit bands of the 2000's and it's really hard to get their songs out of our heads. The group consisted of four members when they met mainstream popularity; Fergie, Taboo, Apl.de.ap., and Will.I.Am. Each member has since launched their own separate careers and one of them that remains prominent in the limelight to this date is Will.I.Am. Other than his career in music, Will.I.Am also played a part in acting when he starred in a role in X-Men Origins: Wolverine.
Though his music is what made him well-known, we'd be lying if we say that Will.I.Am's name isn't one of the aspects that made him very popular. Of course, it goes without saying that he wasn't born as Will.I.Am. He was William James Adams in Eastside California, USA. It's pretty apparent where he got his screen name from. Many speculate that Will.I.Am; a rather futuristic name was also coined because the musician loved technology. This company called The Future specializes in tech and it is what he focuses his time on if he's not making any music or making any TV appearances.
22

Olivia Wilde is Olivia Jane Cockburn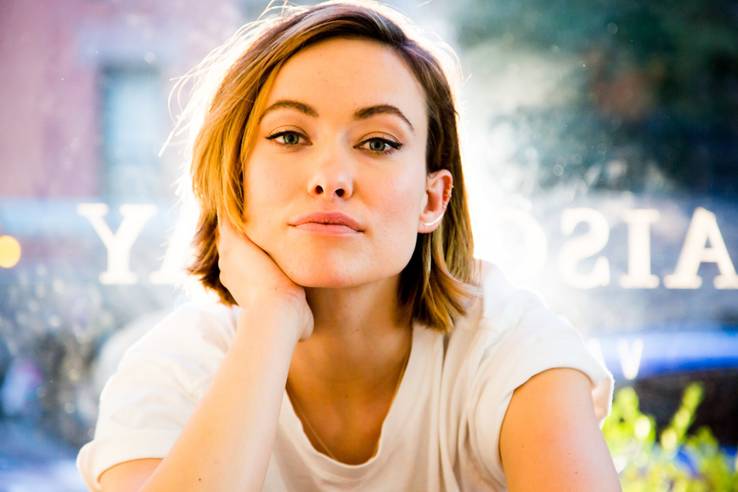 You may have known Olivia Wilde for her roles in movies like Tron: Legacy, The Incredible Burt Wonderstone, The Lazarus Effect, and The Words but you probably don't know much about her real identity. For those who don't know yet, Olivia Wilde isn't Olivia Wilde; she's just using a stage moniker.
Olivia is apparently named Olivia Jane Cockburn at birth. For some, her surname might seem funny but the reason behind her name change isn't actually nothing to be ashamed of. As a matter of fact, her surname is something to be proud of as she came from a family that has already established a name in the field of journalism. Her parents, Andrew and Leslie Cockburn, are both recognized journalists. Not only that; her grandfather, aunts, and uncles are prominent in the field of journalism as well. Her cousins have also ventured into the media industry. In spite of that, she decided to use "Wilde" as her stage surname after playing a part in Oscar Wilde's "The Importance of Being Earnest" as Gwendolen when she was in middle school. Reports say that the 34-year-old actress, model, producer, director, and activist opted using "Wilde" because of her love for Oscar Wilde's works.
21

Calvin Harris is Adam Richard Wiles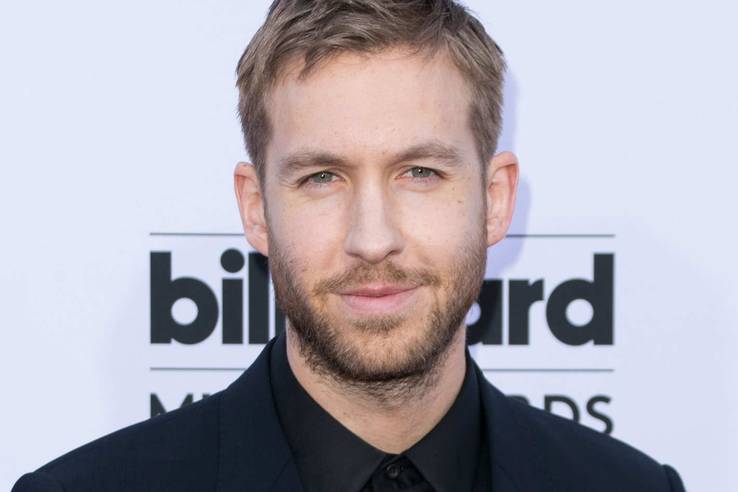 Scottish DJ, singer, songwriter, and record producer, Calvin Harris is world renowned when it comes to music. He has fans from all over the globe and we're sure that his trademark beats have captured the hearts of many women on a global scale. Compared to other singers and musical icons, Calvin isn't always in the limelight and he probably loves keeping to himself. That's probably why fans barely know anything about the singer including his real name which is far off from his chosen screen name.
The Scottish musician's real name is actually Adam Richard Wiles, which again, is a far cry from Calvin Harris. Upon hearing his real name, we're sure that fans were curious as to why he chose that name. "My first single was more of a soul track, and I thought Calvin Harris sounded a bit more racially ambiguous," he said in an interview with ShortList. "I thought people might not know if I was Black or not. After that, I was stuck with it." From his words, one might have reason to believe that Calvin didn't plan on getting the fame he has today but alas, his music has certainly encaptivated many people.
20

Alicia Keys is Alicia Augello Cook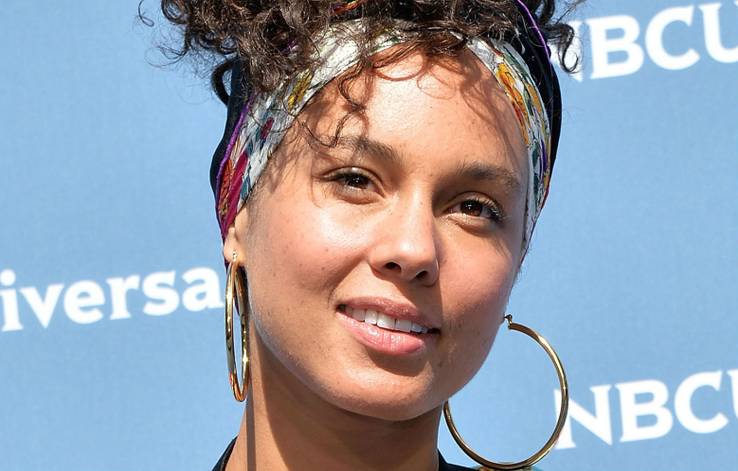 We all know how good Alicia Keys is in singing and writing her songs. She's so good at doing her job that she won many awards and received countless nominations. From 2002 to 2015, she already scored 5 Grammy Awards as an artist and songwriter. Alicia also won several awards in MTV's Video Music Awards from 2001-2010 and the list goes on. In spite of all that, there's probably one thing that she is not good at – and that is picking her stage name. It's a good thing, though, that her mom was there to help her.
Alicia was apparently given with a name Alicia Augello Cook. However, as she started venturing out into the music industry, she had to choose a professional name. Unlike the other artists who really took their time thinking about their stage names, Alicia's way is quite different as she only turned to the dictionary to try to find the right word that would serve as her moniker. According to reports from Fox News, she just sifted through the dictionary and stopped on the word "wild." But her mother thinks that it just sounds like she's "a stripper." After that, they just decided to use "Keys" instead. "It's like the piano keys and it can open so many doors," she explained.
19

Tina Fey is  Elizabeth Stamatina Fey
When it comes to comedy, Tina Fey is one Hollywood celeb that people never fail to mention. Her career has been devoted to making people laugh and the world is thankful for such as funny comedian. She was born on May 18,1970 to Jeanne Xenakes and Donald Fey. Tina got her big break when she became one of Saturday Night Live's mainstays and she managed to make countless people laugh throughout her stay on the show. She and her usual partner, Amy Poehler have done a lot in terms of propelling women into the world of comedy. Outside SNL, Tina's career also reached new heights. One of which is the role she plays in the popular comedy show, 30 Rock.
Tina Fey's real name is actually Elizabeth Stamatina Fey. Obviously, she got the Tina from her middle name. Those who were a fan of 30 Rock might've also noticed that Tina's alter ego has the same name as her as both of them are named Liz. It seems more and more like Liz and Tina are pretty much one and the same even though the latter is just a character from a TV show.
Featured Today
20 Images Of Sasha And Malia Obama That Would Surprise Barack

15 Things Marvel Wants Fans To Forget Before Watching Avengers: Infinity War

10 Actors Who Made It Big With One Role (And 10 Who Couldn't Recover)

18

Kit Harington is Christopher Catesby Harington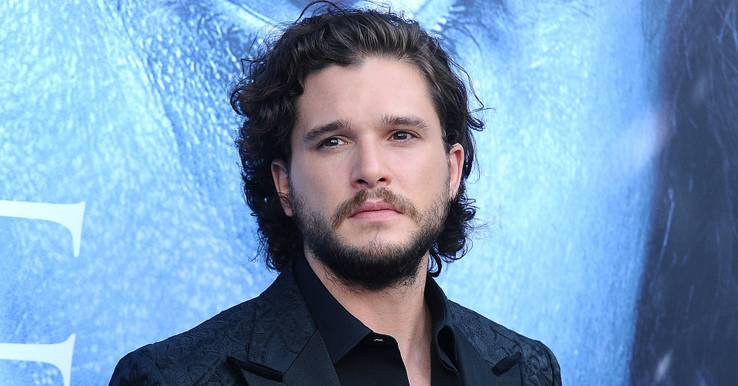 Kit Harington already has quite the following at a young age. Thanks to his role as Jon Snow on HBO's Game of Thrones, Kit has become a household name. The role he plays on the show is of the brooding Stark child that is more than unlucky. Of course, we also know of him as characters on the show almost always say that he knows nothing. That's in the HBO series though. In real life, it's us who know nothing about the actor who is Kit Harington.
Kit is better known as Christopher Catesby Harington by his friends and family outside of show business. There's no big catch when it comes to his screen name though. "I think they could see that I wanted to be Kit, but Christopher was a bit of a tradition," he explained to Glamour. "My brother's name is Jack, but his real name is John. Kit is traditionally an offshoot of Christopher, it's just not used that often. My middle name is Catesby." Regardless of what name he uses though, we're sure fans are still going to be swooning all over Kit but he will still be Jon in all of our hearts.
17

Metta World Peace is Ronald William Artest, Jr.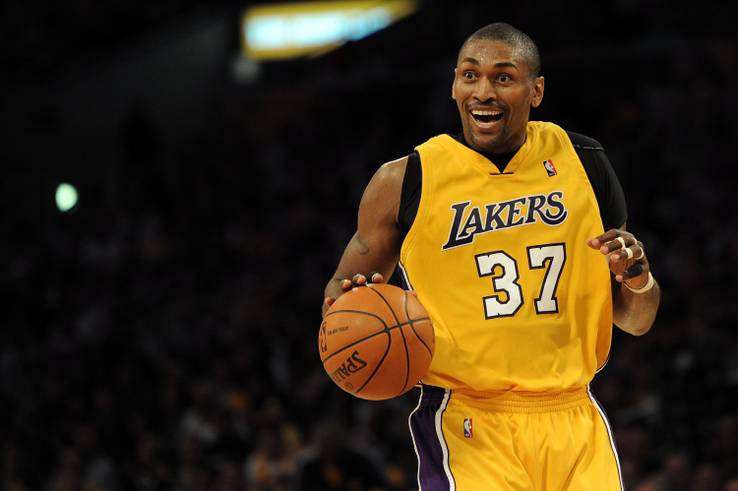 Many have dubbed Metta World Peace as today's Dennis Rodman. The former Los Angeles Lakers Power Forward has had quite the life behind him and most of what we know about the basketball player were some of the things he did off the court. Aside from being a basketball player, Metta World Peace has become a rapper, a stand-up comedian, a contestant on ABC's Dancing With The Stars and so many more but before all of this, he was a rapper named Ron Artest.
Though he's had quite the career in basketball, most fans know Metta World Peace from his huge brawl with the Pacers way back when. Honestly though, fans should never forget the career he left behind as he was a pretty decent player too. He decided to legally change his name to Metta World Peace in 2011. The reasoning behind the name is actually quite deep. Metta stood for a Buddhist term that meant loving kindness and friendliness towards others. World Peace simply stood for world peace. It certainly is one of Hollywood's most outrageous names but we have to admit, it's a pretty cool name that we're sure that many others are pretty jealous of.
16

Vin Diesel is Mark Sinclair Vincent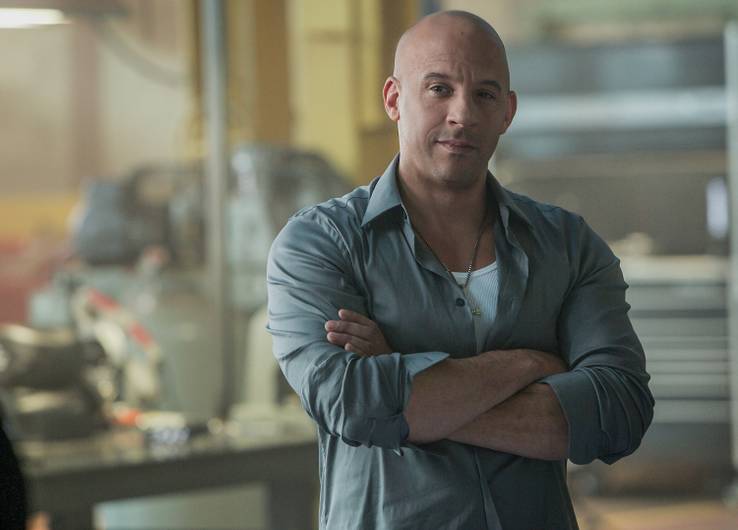 Hollywood's local masculinity icon, Vin Diesel is the epitome of all things burly. The star of the Fast and Furious franchise looks like a guy you wouldn't want to mess with and that name alone should strike fear into anyone's heart. However, if Vin Diesel opted to use his real name instead of his surname, we're guessing not many would be very intimidated by him unless they see him up close and personal.
One of Vin's earliest gig was becoming a bouncer at a New York City nightclub. During his stint, he decided to coin the screen name we all know him for. His real name however is, Mark Sinclair Vincent. A far cry from the masculine fueled name he uses today and it's more sophisticated at that. He said once that the Vin was taken from the Vincent in his name. As for Diesel, it was suggested by his friends who said that he was always so full of energy. If that wasn't it, we're sure that his biceps, muscles, and overall appeal were responsible for the surname, Diesel. It's hard to imagine having to call him Mark Sinclair Vincent when he reprises his role as Dom in the next Fast and Furious film.
15

Katy Perry is Kathryn Hudson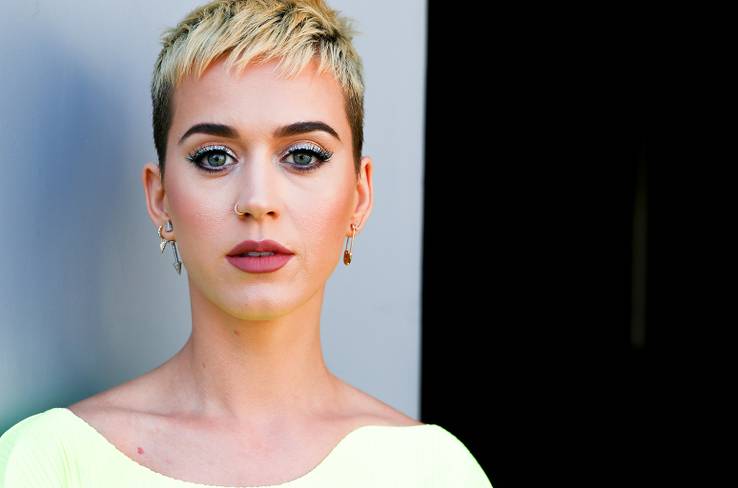 Chart-topping singer and Hollywood sweetheart, Katy Perry is probably on the iTunes or playlist of every individual in the world. With her hits including I Kissed A Girl, California Girls, The One That Got Away and more, it should be no surprise that people love Katy and her crazy antics without a second thought. Her name is pretty catchy too and it was partially one of the reasons why fans remembered her really quickly. It's just a screen name though but Katy's real name isn't too far from what she chose to be called as.
Before beginning her career in pop music, Katy was actually a singer that produces Christian music. During this part of her career, Katy went by the name Kathryn Hudson. Her gospel record called "Katy Hudson" under Red Hill Records was her last release under her real name. Katy decided to change her name so that it won't be confused with another Hollywood celeb, Kate Hudson. Perry came from her mother's maiden name and we're guessing that she chose it to commemorate the person that brought her into this world. Now, her name is well-known worldwide. It would've been a big problem for people if she chose to retain her real name.
14

Puff Daddy aka Brotherly Love is Sean Combs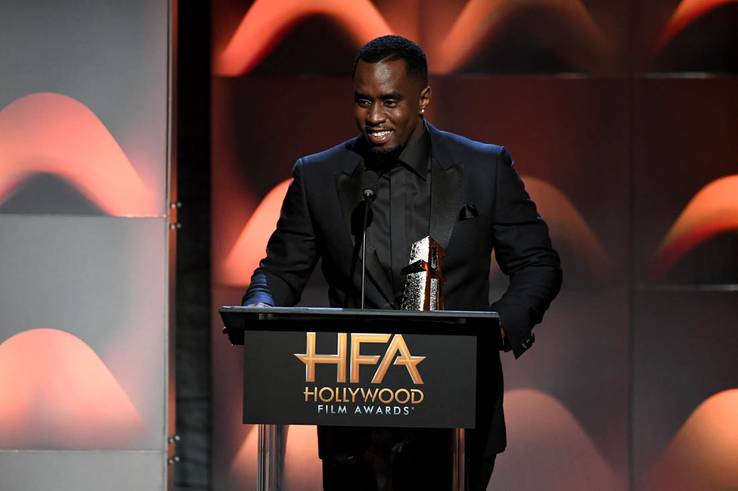 Singers who are deep into the field of hip-hop commonly use screen names. There's Eminem, 50 Cent, Ludacris, and so many others more. Out of all of these artists though, one rapper that undergoes through so many name changes has to be Puff Daddy. One of rap's biggest names from the late 90s up to the early 2000s, isn't a stranger when it comes to name changing and according to fans, it could be a bit confusing sometimes because it's really hard to know what to call him anymore.
Puff Daddy uses many names including Swag, P. Diddy, and Diddy. Now his most recent name is Brotherly Love. He cycles between these names from time to time and in certain cases, he uses his real name which is Sean Combs. He changes his name without any prior reason other than he just wanted to. Listening to his songs, fans can hear some of the names he goes by. Whatever name he uses doesn't matter to fans though as whatever that name may be, what's important is that the artist is able to release some of the best hip-hop music known to man. We're just hoping that he doesn't create another name for himself anytime soon.
13

Lorde is Ella Marija Lani Yelich-O'Connor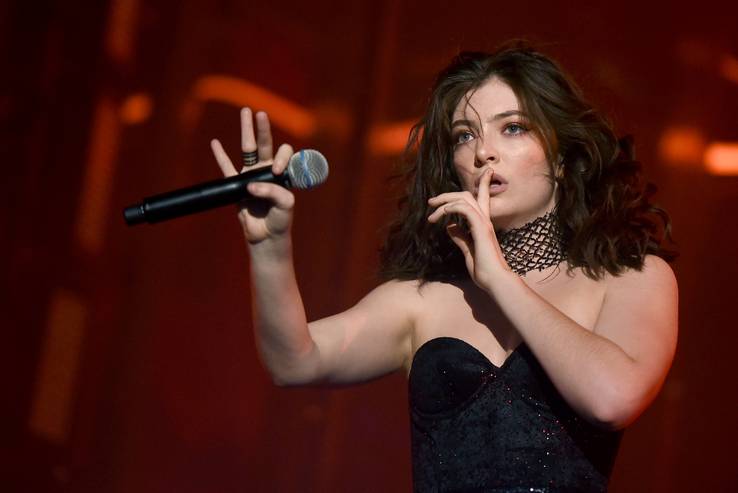 21-year old Grammy winner and hit-singer, Lorde is known for her distinct singing style and unique voice. She captivated the world with her hits songs like Royals and Team. Lorde still has a long career ahead of her at such a young age and her fans are very excited for what's up ahead. Lorde is not always in the limelight and as such, not much is known about the actress. Not many also know her rather lengthy real name. Those that do know are pretty thankful that she changed it to Lorde because it would've been a bother to type.
Her real name is Ella Marija Lani Yelich-O'Connor. It certainly is a mouthful and it most certainly is a bother to type online. When asked why she chose Lorde as her stage name, she explains to Interview Magazine that her choice had something to with her love for royals and aristocracy. "I thought 'Lord' was super rad, but really masculine — ever since I was a little kid, I have been really into royals and aristocracy," Lorde told Interview Magazine. "So to make 'Lord' more feminine, I just put an 'e' on the end! Some people think it's religious, but it's not."
12

Julianne Moore is Julianne Smith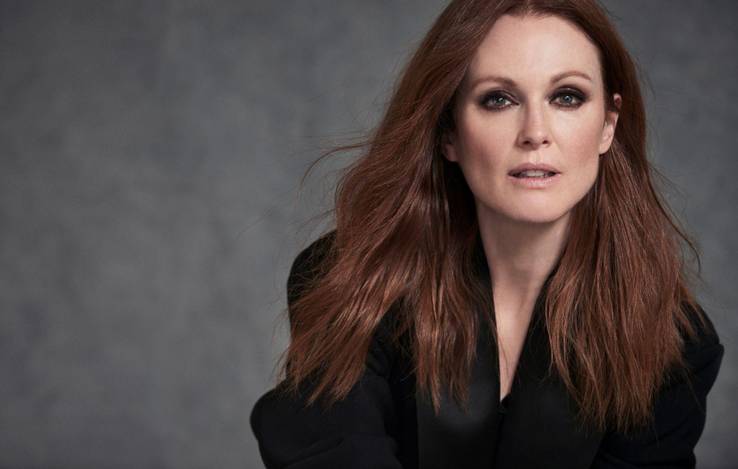 Renowned Hollywood actress and acting vet, Julianne Moore may not be as big of a household name in other countries but she still has quite the extensive filmography trailing her career. She's been a star in many films including Hannibal, Chloe, Boogie Nights, Still Alice, and so many others more. As one of Hollywood's pristine actresses, Julianne has a huge following of fans behind her and they know a lot about the actress more than the others and that includes knowing her real name.
Her name is pretty simple and easy to remember but it's just a screen name she coined. Before Julianne Moore, there was Julianne Smith. She said in an interview with The New York Times, that she felt that her given name was too popular in Hollywood so she decided to create a screen name. "My father's middle name is Moore; my mother's name is Anne. So I just slammed the Anne onto the Julie." She goes on saying that, "that way I could use both of their names and not hurt anyone's feelings. But it's horrible to change your name. I'd been Julie Smith my whole life, and I didn't want to change it," she said.
11

Whoopi Goldberg is Caryn Johnson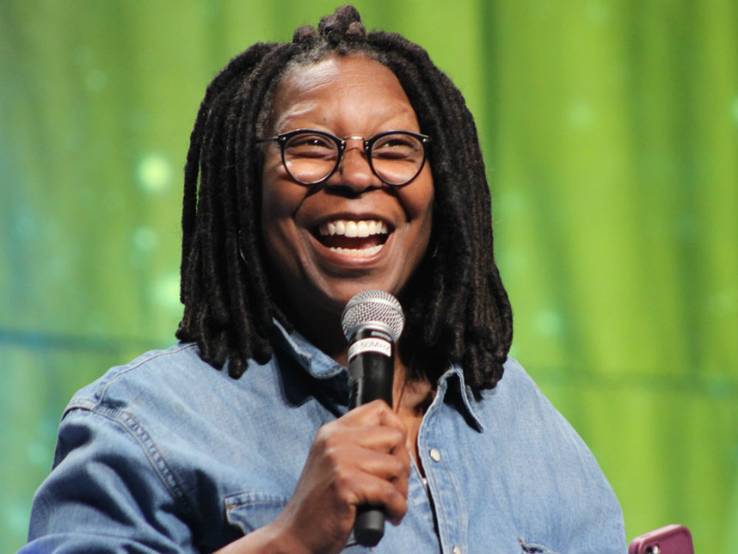 Whoopi Goldberg is one of Hollywood's most prominent female personalities. Her long-standing career in acting and hosting has proven that she really does deserve to be a part of Hollywood's A-listers. Hearing her name alone would suggest that Whoopi isn't really her real name. Of course, it isn't and her biggest fans know what the real name of this femme fatale is.
The dreadlocked comedy queen's real name is actually Caryn Johnson. Her real name has a nice ring to it so why change it all of a sudden? Well, when Caryn was just starting out as a comedian, she has quite the reputation when it comes to flatulence. Hence the name Whoopi was coined to poke fun of her similarities with a whoopee cushion. It was all well and good for her though as her name is easily one of the most recognizable in Hollywood. Whoopi sounded like the perfect name for a comedian but her mother thought otherwise so she suggested adding the Goldberg at the end. The suggestion was pretty good to be honest and if she stuck with Whoopi instead, it would've been hard to take her as an actress and host.
10

Blac Chyna is Angela Renée White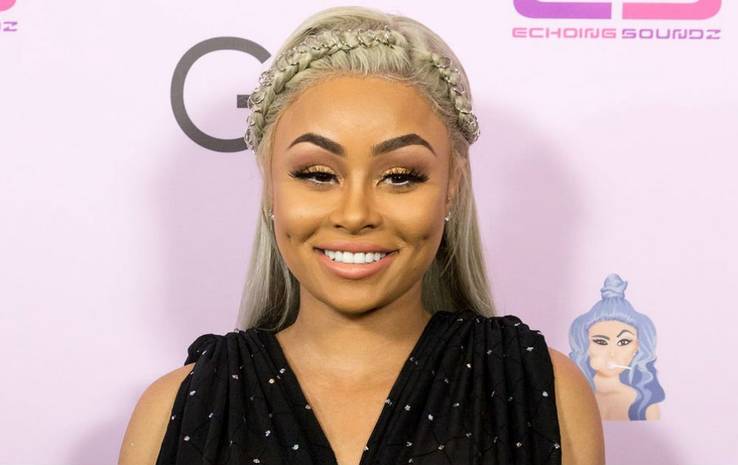 Blac Chyna is also one of the famous celebrities in Hollywood. She's a model, a businesswoman, and a reality star. Her dramatic relationship with Rob Kardashian is also one of the reasons why she is constantly making headlines. But before her name, "Black Chyna," became a famous household name, the 29-year-old model and entrepreneur were known by her birth name that contains a different color.
Born in Washington, Black Chyna was actually named Angela Renée White. Her stage moniker was just "borrowed" from a man whom she just met at a strip club. According to Before They Were Famous, it was when she was 18 years old when she worked as a stripper under the name "Dora Renee" (which she eventually switched to "Cream") but then she met the said guy who introduced himself as "Black China." She kind of liked the moniker so she asked the male patron if she can "borrow" his name. Not knowing that Blac Chyna was being serious, the man jokingly agreed. Then, the next day Blac Chyna came into work using the moniker, "Blac Chyna." Recently, Blac Chyna was reportedly attempting to secure the name Angela Renee Kardashian but reports say that she did not succeed in certifying herself within the famous Kardashian empire.
9

Jaime Foxx is Eric Marlon Bishop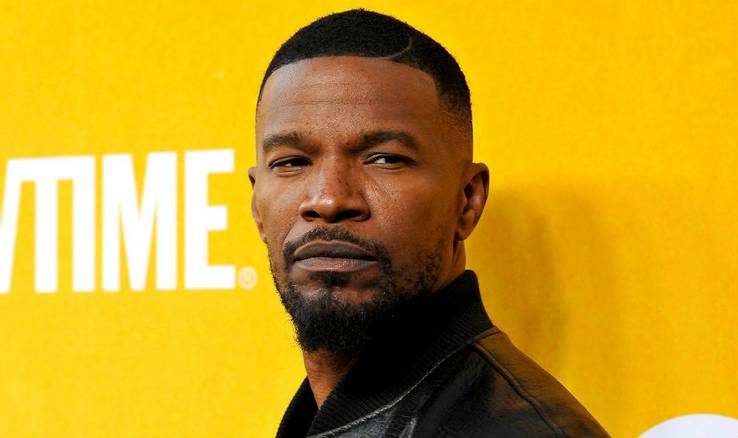 To this day, Jaime Foxx remains to be one of Hollywood's most dashing personalities. He can sing, he can dance, he can act, he can make people laugh, and most importantly, he can make girls swoon in an instant. Foxx is the perfect surname for such a personality. His name is as simple as he is, but there's a certain charm to it that women can get over with. His real name is no pushover to as we're sure that he would be just as charming even if he didn't choose to have a screen name.
Jamie was born Eric Marlon Bishop. In one of his guestings on Late Show with David Letterman, he revealed that he coined the name Jamie during a stint on the comedy scene. He noticed that female comedians were so rare that they would always score a slot. "So I went to the list and wrote down unisex names. Stacy Green, Tracy Brown…Jamie Foxx! And I'm the first guy called. He goes, 'Jamie Foxx, is she here?' I said, 'No, brother, that's me.' And then I go onstage and I get a standing ovation." The rest, as they say, is history, and we now have Jaime Foxx instead of Eric Marlon Bishop.
8

Oprah Winfrey is Orpah Gail Lee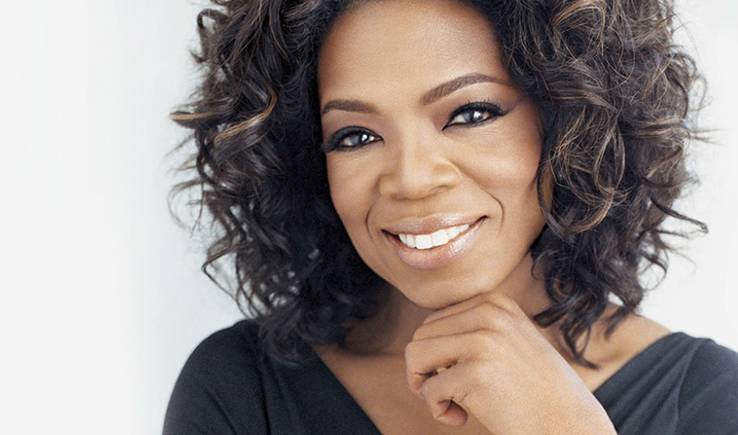 Oprah Winfrey is also one of the many iconic names in Hollywood. She came from a poor family and she started out small as an actress then she eventually became a host and now, she is a media mogul and one of the most influential people in the world according to Time magazine. In spite of her name being one of the biggest in the industry, her iconic name was apparently a result of an error.
Oprah was actually born Orpah Gail Lee. She was named after a biblical figure from the book of Ruth, whose name is "Orpah," because her aunt liked it so much. However, it is still unclear how she exactly got her name, "Oprah." Even so, some CBR reported, she shared that people had a hard time pronouncing her name which probably led to a typographical error on her birth certificate. "On the birth certificate it is Orpah, but then it got translated to Oprah, so here we are," she explained. She eventually accepted it and even jokes about it sometimes saying that she finds it great because the name "Oprah" spells "Harpo," the name of her own production company, when it is read backward.
7

Prince is Prince Rogers Nelson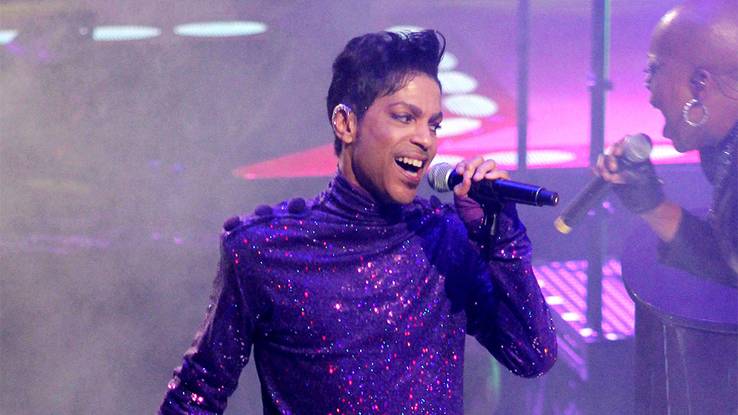 The late musician, Prince, (whose real name was actually Prince Rogers Nelson) is one of the biggest musical icons back in the 80s. While later generations didn't experience the joy and delight Prince brought with each performance, those who've seen the singer perform live were definitely in awe of his passion. His album, Purple Rain sold more than 13 million copies! The fame and fortune were all at the fingertips of Prince back in the day.
After a string of many hits and many record breaking songs, Prince decided to change his name to an unpronounceable symbol. Looking at it, it is clearly a mix of the symbols for the male and female gender. Since his new name had no definite pronunciation, he was later on referred to as "the Artist Formerly Known as Prince." According to Prince himself, the proper term for his new name was Love Symbol No. 2, but it didn't really catch on. After a few years, he decided to revert his name back to being Prince, making it easier to pronounce again.
6

Joaquin Phoenix is Joaquín Rafael Bottom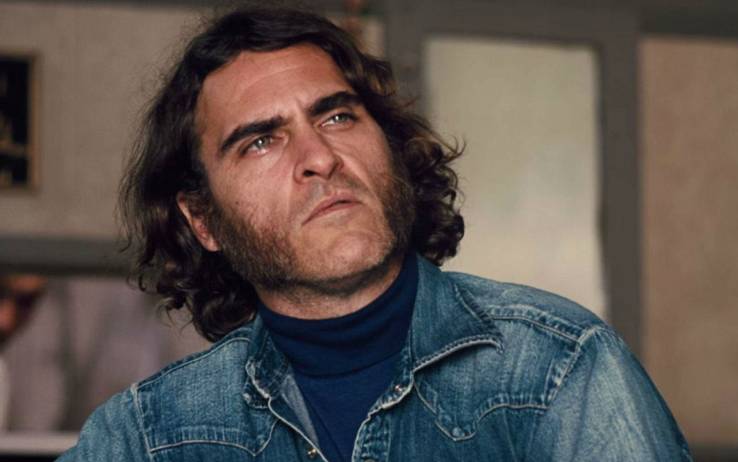 Hollywood veteran Joaquin Phoenix has been in the limelight for a really long time. His expansive filmography and years of experience in acting have allowed him to have a devout following of fans that know every bit of detail from the actor's life. Joaquin's biggest fans also know his real name but not many understand why he opted to get a screen name when Joaquin Rafael Bottom and Leaf Phoenix sounded pretty cool already.
Born as Joaquin Rafael Bottom, the actor is the third of five children, all of which have cool names. Joaquin's siblings include River, Rain, Liberty, Summer, and Jodean. When Joaquin's parents married in 1969, the couple, along with their children joined a religious cult called the Children of God. After having a falling out with the cult, their family decided to change their surname to Phoenix to symbolize a new beginning. At this time, Joaquin adopted Leaf has his first name so it would be more in line with the names of his siblings that carry a nature theme to it. He also called himself as Antleaf for a brief time but he opted for Leaf instead.
5

Rihanna is Robyn Rihanna Fenty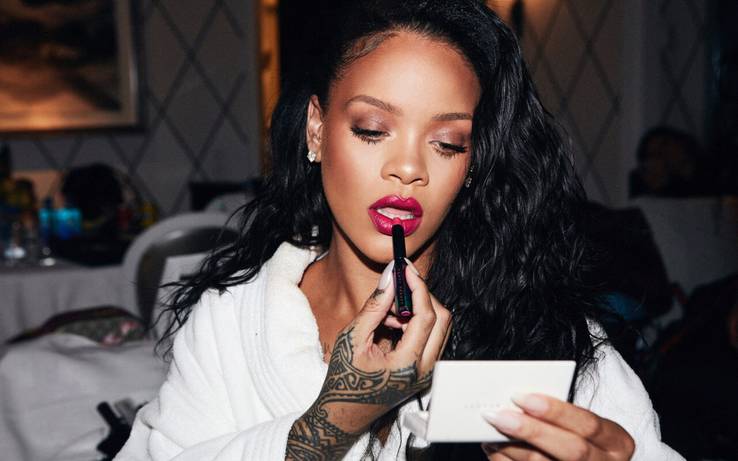 Rihanna has been one of the most popular names in Hollywood. But no matter how popular she is, her real name might still seem like a mystery for some until she launched her own makeup line, Fenty Beauty. Aside from the foundation shades that are so on point and lip colors that are universal, it's brand name also made people freak out as it turns out, it wasn't a mere made-up word like what most of us thought at first. For those who don't know yet, Rihanna's last name is Fenty and her stage name, "Rihanna," is just her middle name as her first name is Robyn.
In spite of being known as Rihanna all over the world, it seems as though she still prefers her first name. In an interview with Rolling Stone, she revealed that she only sees the name "Rihanna" as a mere "stage, like puberty" that will only last for a certain period. On the other hand, her first name, "Robyn," is something that she holds on to more as it's more familiar for her since it's the name that she grew up with, it's her childhood, and it's what her family and close friends still call her.
4

Lady Gaga Is Stefani Joanne Angelina Germanotta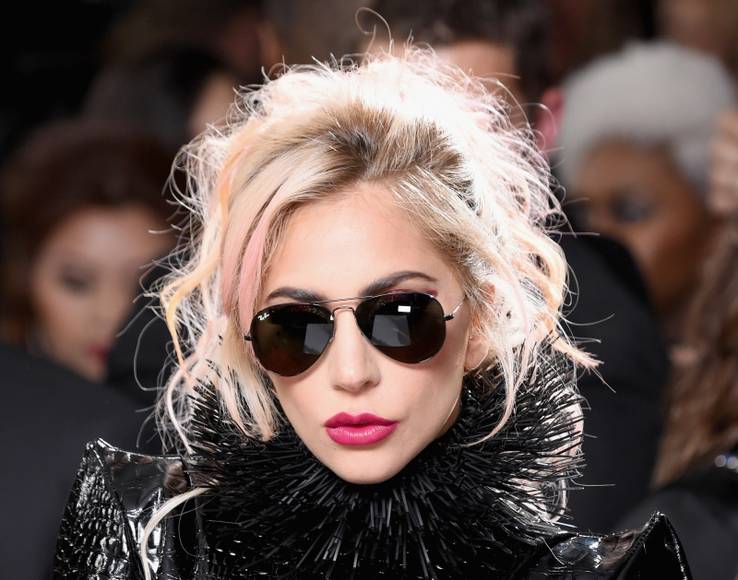 Lady Gaga is known for her catchy songs and over-the-top music videos. On top of that, her screen name, like her songs, sounds cool and it easily rolls off the tongue. However, her real name might not be as catchy as her screen name, nor her songs.
By now, some people are probably familiar with her name, Joanne, as the 32-year-old singer also used it as a name for her recent world tour. But that's not her only name. Born in New Jersey, Lady Gaga was given with the name Stefani Joanne Angelina Germanotta. Her stage name, "Lady Gaga," was just as result of a glitch. It was when she and producer Rob Fusari were brainstorming a stage name for her and as Rob was suggesting a name, the text was autocorrected from "Radio Ga Ga" to "Lady Gaga." Not knowing that it was just an error, Lady Gaga quickly gave a nod to the suggested name and replied, "That's it; don't ever call me Stefani again." Her supposed stage moniker, "Radio Ga Ga," is a reference to the Queen's hit song as Rob compares Lady Gaga's vocals to Freddie Mercury's. Also, it was her "entrance song" whenever she enters Rob's studio.
3

Nicki Minaj Is Onika Tanya Maraj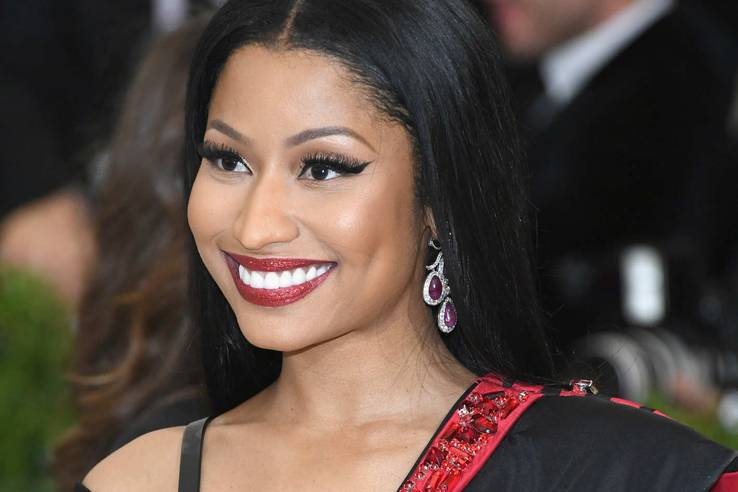 "Nicki Minaj" is one of the most popular names in the music industry. In spite of that, Nicki wasn't born with such iconic name. Nicki was actually born Onika Tanya Maraj.
Like the other celebrities, Nicki also made changes in her name – well not exactly on her own will. The 35-year-old hit rapper shared that she was supposed to use her real surname, "Maraj." However, in an interview with The Guardian, she shared that a producer wanted her to use "Minaj" as a stage surname instead. But the suggested name wasn't her cup of tea. There were even reports that claim that she hated the said suggested name because it sounds like a bit sexually explicit. Even so, the producer still managed to convince her after a long discussion. As for her name "Nicki," it's what her friends call her so that's probably where she got it. Some of her friends also call her "Cooky." In spite being popularly known as Nicki Minaj, Nicki shared that she doesn't like it when her close friends and family members call her that. "To me I'm not Nicki Minaj when I'm with them," she shared, explaining why she still prefers to be called by her real name.
2

Cardi B Is Belcalis Almanzar
Cardi B is one of the Hollywood celebrities whose moniker would make you curious. But, her real name and its relation to her stage name are much more interesting.
Cardi B is actually named Belcalis Almanzar. So where did "Cardi B" came from? It's derived from the word "Bacardi," yes, that liquor brand. Growing up, her friends and family used to call her Bacardi because her sister's name is Hennessy Carolina (which is also a liquor brand). They have a strong bond as well. Thus, their family and friends tried to connect their names and started calling her Bacardi. It seems as though she liked the idea too so when she created an Instagram account, she decided to use it as her Instagram handle. However, in an interview with Jimmy Fallon, she shared that the social media site kept on deleting her account. She thought that maybe it's because of a copyright issue with the real Bacardi brand so it keeps on getting deleted. Realizing that the liquor brand might have something to do with it, she tried to tweak her Instagram handle a bit while making sure to stay connected with her roots and came up with her now stage name, "Cardi B."
1

Bruno Mars Is Peter Gene Hernandez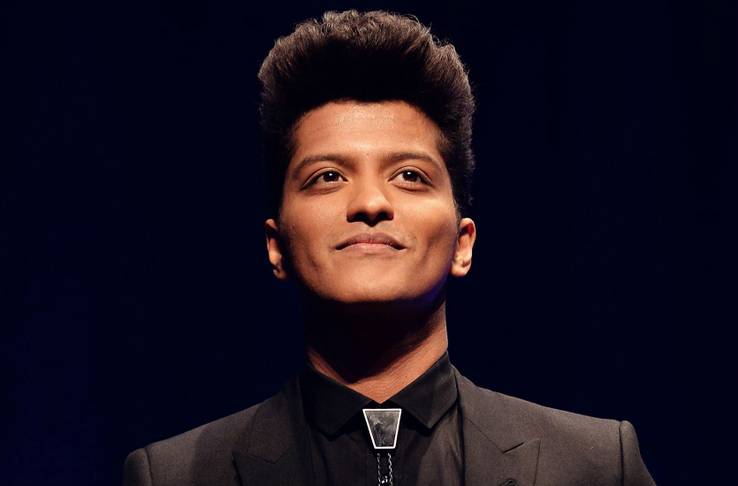 Many consider Grammy Award-winning Bruno Mars as this generation's current King of Pop. Many also call Bruno as an entertainer instead of a musician as his ability to rile up the crowd during his concerts is a testament to his energetic and amazing appeal. His name has reached popularity long ago and now, people can't help but become excited whenever they hear that Bruno Mars is in town for a concert. Sadly, the all too catchy moniker is just a screen name though.
The real name of Bruno Mars is Peter Gene Hernandez. Others have said that it is a rather plain name for someone so entertaining but luckily, that's not what he goes by in the music industry. It's not just a name he coined up because he sounded cool. In an interview with Rap-Up, he explained that "Bruno is after Bruno Sammartino, who was this big, fat wrestler. I was this chunky little baby, so my dad used to call me that as a nickname. Mars came up because a lot of girls say I'm out of this world!" Him being a big fan of a wrestler is a big surprise but him being called Mars because of what girls say is no shocker though.
Source: Read Full Article