Kendall Jenner is the daughter of Kris Jenner and Caitlyn Jenner. She grew up under the glare of the spotlight, thanks to Keeping Up With The Kardashians. We all saw Kendall get a puppy, fight with her sister, Kylie, and blossom into the willowy beauty that was destined to grace the cover of Vogue Magazine.
These days, Kendall is getting press due to her romance with Gigi and Bella Hadid's brother, Anwar. Pagesix.com reported that Kendall and Anwar were getting cozy (and not for the first time) at a party held at the elite Cipriani restaurant, during New York Fashion Week. Kendall has also been seen with the basketball star, Ben Simmons, in the recent past. She seems to be playing the field as she also pursues a highly successful modeling career.
Anyone who's interested in the life and times of Kendall Jenner will enjoy this list. It's packed with twenty-five reasons why she'll always be a top model. Blessed with great genes, ambition and a famous family, she's not going to be out of the spotlight anytime soon. She's a social media influencer and someone that fascinates the whole world.  Kendall has a bright future ahead in modeling, because she really sells the lipstick.
25

Her Connection To The Kardashian Family Means Ongoing Fame
Keeping Up With The Kardashians is one big reason why Kendall is going to remain a force in the modeling world. According to Eonline.com, this show is currently exposing tension between Scott Disick and Kourtney Kardashian, and millions of people tune in to get the inside scoop on the latest Kardashian family drama. Since Kendall is a part of KUWTK, she gets press 24/7. This media exposure makes her a valuable commodity for fashion and cosmetic brands. It's probably the primary reason why she was chosen as the face of Estee Lauder.
24

She's Young Enough To Model For Many More Years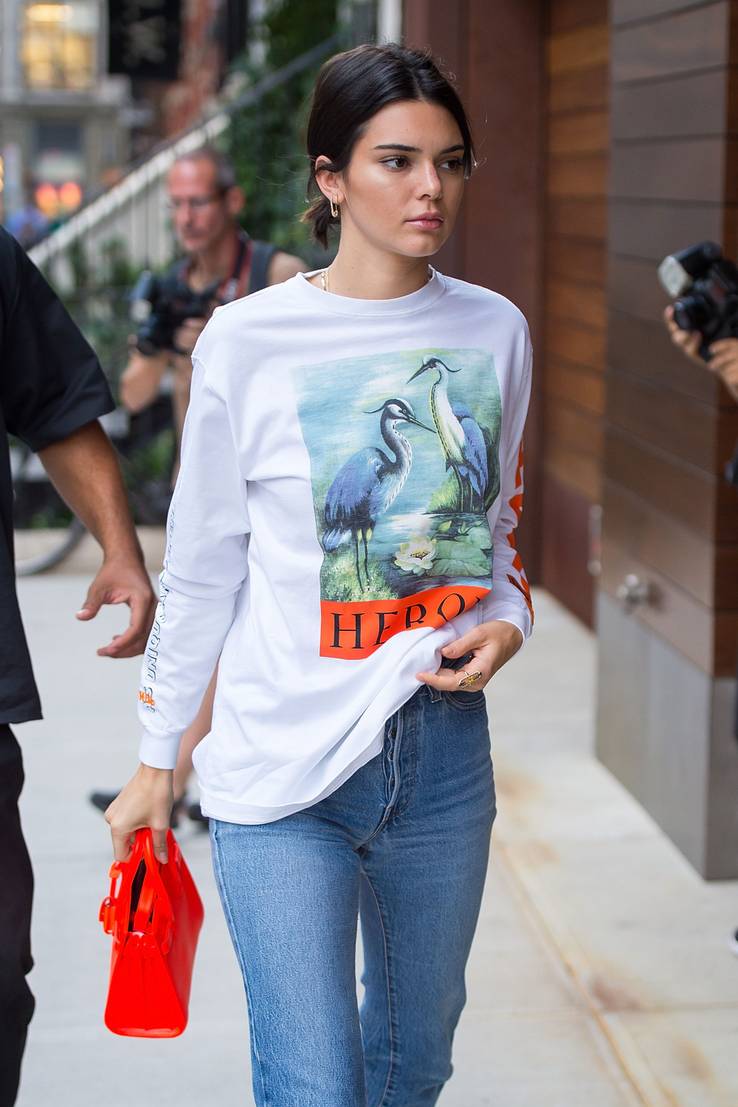 Kendall is currently 22 years of age, according to En.wikipedia.org. She's young enough to reign in the world of high fashion for years. While models used to wrap up their careers in their mid to late twenties, times have changed and the most famous models continue getting work for decades. Fame is currency and supermodels captivate the imagination of the public. People want to see them, even when they aren't 22 anymore. For example, the world is still fascinated by the first wave of supermodels, including Cindy Crawford and Paulina Porizkova. It'll be the same for Kendall.
23

She's Beloved By Vogue Magazine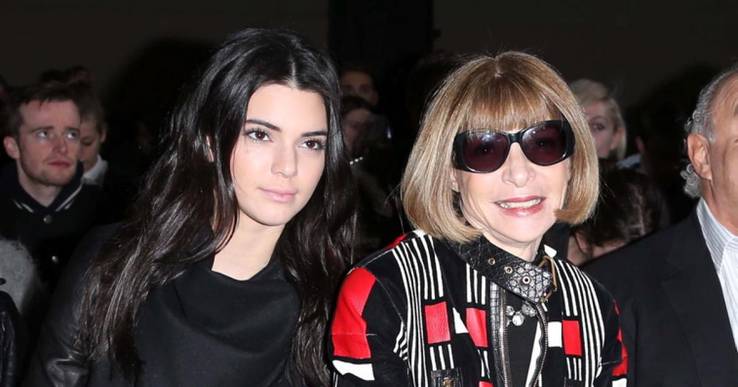 When you're a favorite of Anna Wintour, who is the editor of Vogue Magazine and the creative director of magazine/website empire, Condé Nast, you've got the ultimate high fashion connection. Kendall is someone that Anna approves of and this is very good for Kendall's personal brand. Anna is considered the most powerful woman in the USA. According to Voguescovers.blogspot.com, Kendall has appeared on the cover of American Vogue twice, and been featured on other many other versions of Vogue, such as Vogue Paris and Vogue Germany.
22

She Has Tons of Fashion Connections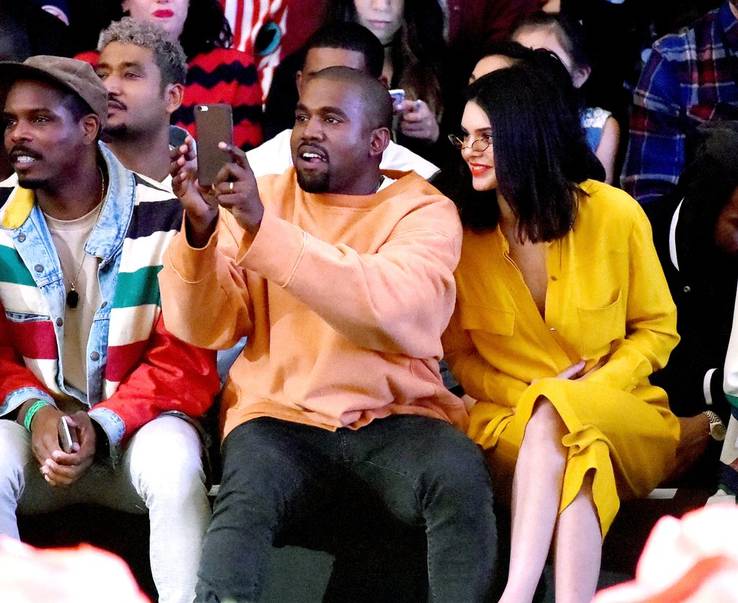 Anna Wintour isn't the only high fashion connection that Kendall Jenner has. She's also a sister-in-law of Kanye West, who used to intern at Fendi, alongside Virgil Abloh, before starting his own phenomenally successful fashion brand, Yeezy. Since Kanye is family, and Kendall knows so many other fashion luminaries, she's got a direct conduit to tons of modeling work. While Kendall doesn't need to rely on the Kanye connection to get jobs, this connection certainly doesn't hurt her. Kanye is buddy-buddy-with Abloe, according to Vanityfair.com, and Abloh is now the head of Louis Vuitton.
21

She's An Achiever Who Works Hard At Modeling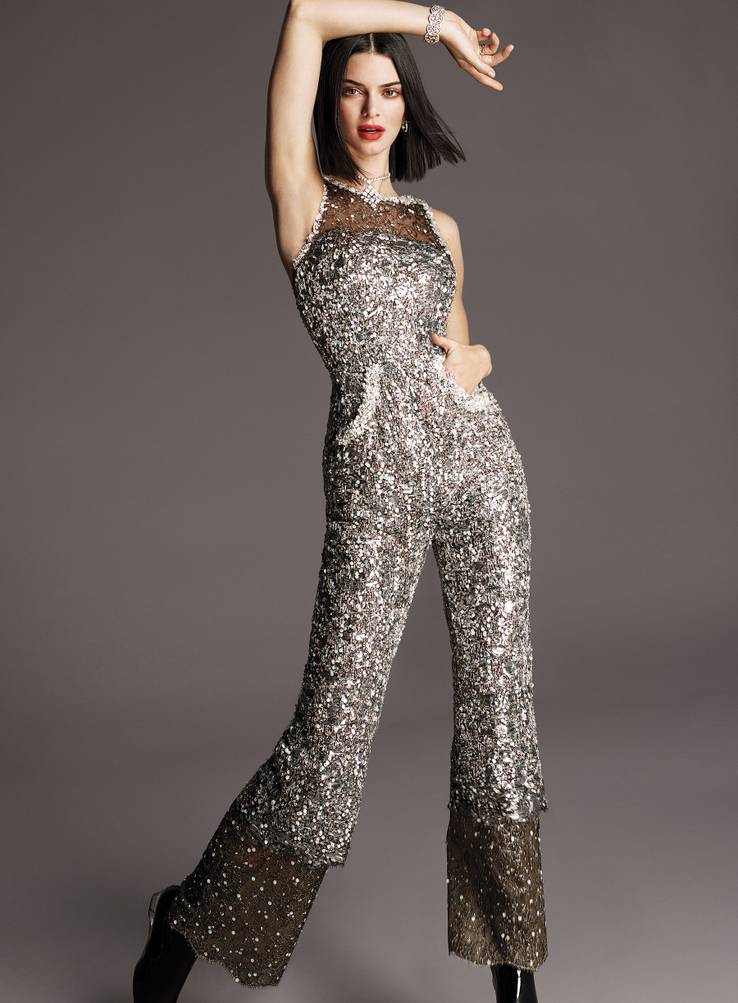 Kendall is the daughter of a former Olympian who was a national hero. She's also the daughter of an ambitious "momager" who works tirelessly to promote the business interests of her children, and herself. The drive to achieve is literally in Kendall's blood. She's driven to succeed and won't let anyone eclipse her as one of modeling's top faces. Kendall's career took off in 2014/2015. Since then, she's worked for Victoria's Secret and scored hugely prestigious modeling contracts. Her career is on the upswing and she's just getting started.
20

Modeling Has Always Been Her Dream, So She Won't Give It Up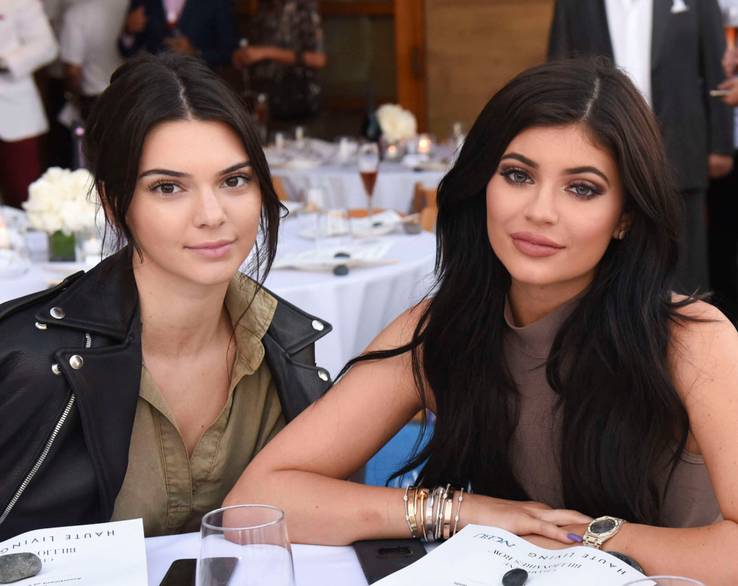 Kendall's big modeling dream was to become a Victoria's Secret "angel". She made it come true in 2015, according to Businessinsider.com. However, she skipped the audition for the 2017 VS fashion show, because she entered into an exclusive contract with another lingerie brand, La Perla. Once Kendall achieves a goal, she looks for a bigger one. La Perla must have offered her a very appealing contract, in order to convince her to walk away from Victoria's Secret. Kendall wants to succeed and she'll keep taking the best opportunities, now and in the future.
19

She Has No Trouble Staying Fit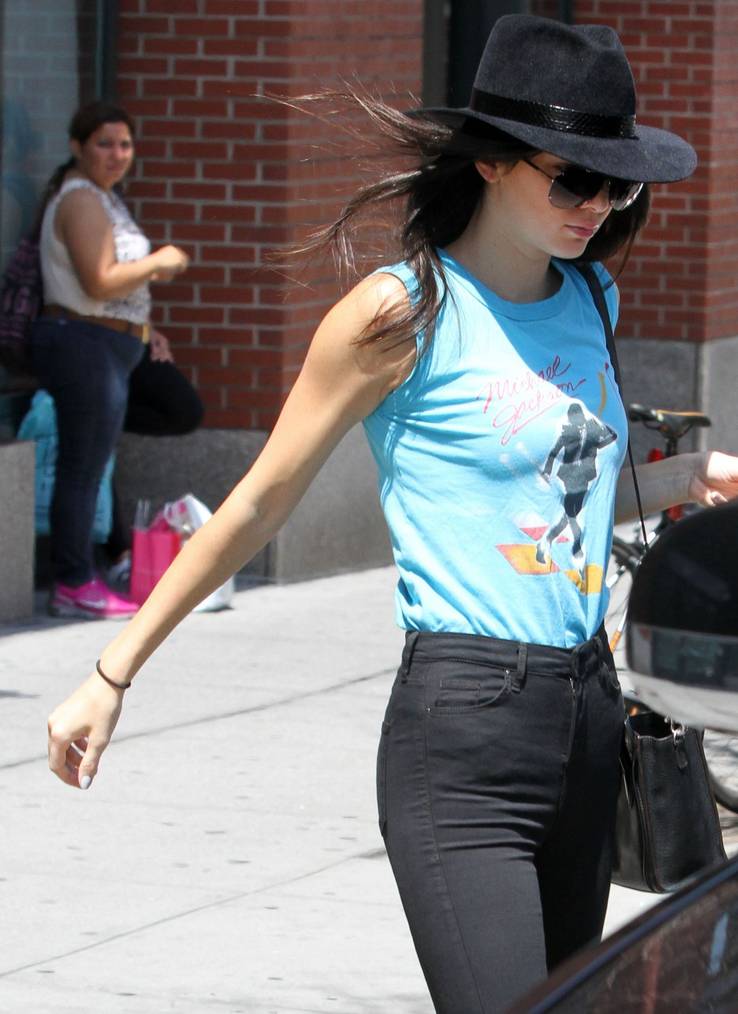 Kendall has been on KUWTK for years and she's always been very slim. She doesn't seem to struggle with weight fluctuations like some models do. Staying fit enough to pose in sample size designs seems easy for her. According to Thethirty.byrdie.com website, she relies on water to stay healthy and feel full. She drinks a lot of H20, for weight control and for general health reasons. Water is also great for overall skin quality. Kendall has a fast metabolism, so she's able to cheat on her mostly healthy diet once in a while, without gaining weight. Brown rice and lean chicken are common choices, but she loves junk food, too.
18

She's Nice And Niceness Helps Her Score Modeling Jobs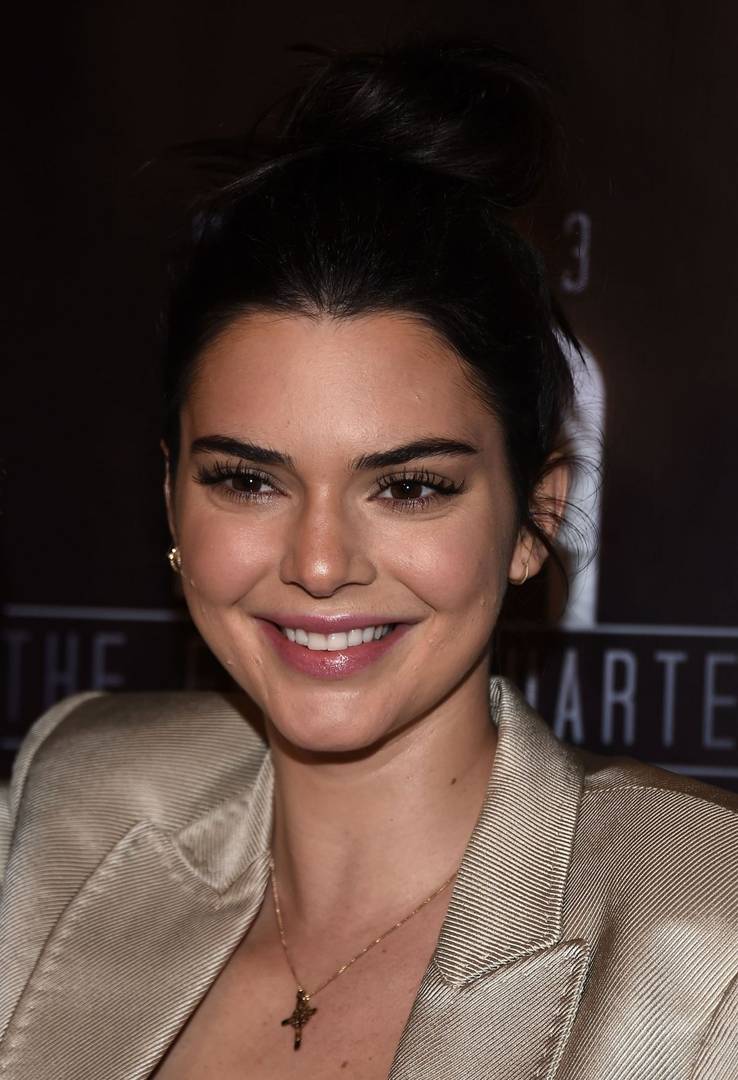 Models who are very unprofessional usually end up having problems in their careers. Naomi Campbell never scored a big, long-term modeling contract with a major brand because she was reportedly difficult to work with, according to Refinery29.com. Kendall does have a professional reputation. She's nice and this helps her to keep moving up in modeling. Companies want models who are agreeable and arrive on time. They need to get the money shots that help to sell their products. Professional models make it easier to get the shots that do make money.
17

She Out-earned All Other Models In 2017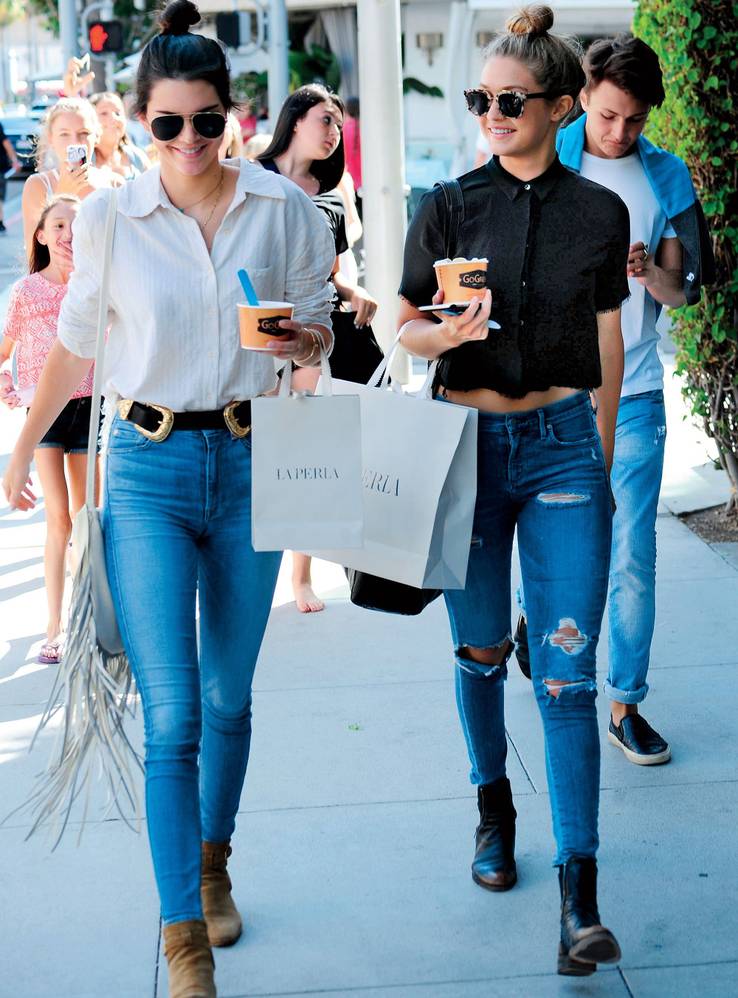 We live in a world where people look at salaries. They use the income to make judgments about success and power. Kendall out-earned every other model in 2017. She earned more money than Gisele Bundchen, who has always been known for her capacity to make huge money. In 2017, according to Harpersbazaar.com, Kendall earned twenty-two million dollars. That's a massive salary for a young woman. Since she's young, she will have many other opportunities to be the top-earning model in the world.
16

She Paces Herself To Avoid Work Burnout
Kendall was criticized recently because she said that she doesn't work as much as other models, who walk tons of runway shows during Fashion Week. Other models thought that she was putting them down, and feel that she has it easier because of her Kardashian connections and reality TV fame, according to Instyle.com. Kendall has denied that her comments were a put-down of other models. She feels that working a bit less is better for her. She paces herself to avoid work burnout, and this will help her to keep going over the long-term.
15

She Has 83.7 million Instagram Followers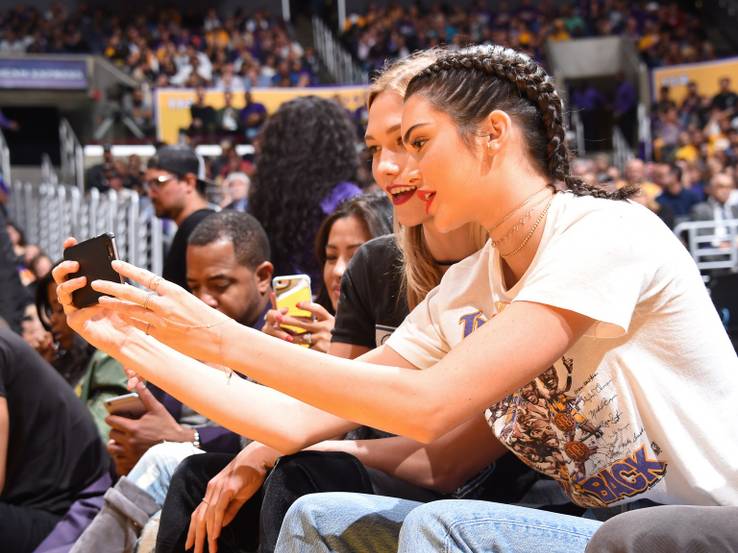 Companies that sell products to younger demographics definitely look at the social media follower numbers of models that they are considering hiring. Since Kendall has 83.7 million followers, according to Instagram, she's right at the top of the pile. Her followers check out all of her posts and share them, or like them, or leave comments, or all three. She's in constant contact with a gigantic pool of customers. Her follower numbers are likely to go up, rather than down. This means that big companies will keep paying her big money to model for them.
14

She's Affiliated With Adidas
Being affiliated with a huge footwear and sportswear brand is a sign of power. Kendall is affiliated with Adidas. In March of 2018, according to Highsnobiety.com, Kendall introduced a new Adidas sneaker, known as the Arkyn. She was one of several high-profile women who helped to launch the new sports shoe. Another was Florencia Galarza, who is a soccer player. Kendall will probably continue to be linked with Adidas. This gives her huge clout and makes her more attractive to other brands. Plenty of models would love to work with Adidas, but the brand chose Kendall.
13

Other Models Are Jealous Of Her Success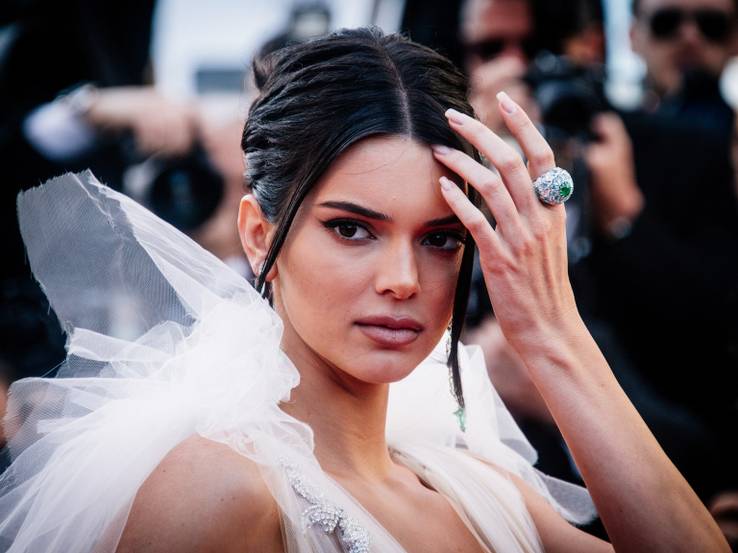 Modeling is a catty world. It's competitive. Models want the best jobs and a model like Kendall makes it harder for other models to score big contracts. Kendall has a famous family name that most models lack, not to mention 24/7 press coverage, via the paparazzi. Since she brings so much fame to the table, she easily outshines a lot of other models. According to the Her.ie website, Kendall was bullied by envious models during New York Fashion Week three years ago. Kendall was getting runway jobs that other models felt she hadn't earned fair and square. This kind of jealousy is a signal that the other models were very threatened by Kendall.
12

She's Got Some Mystique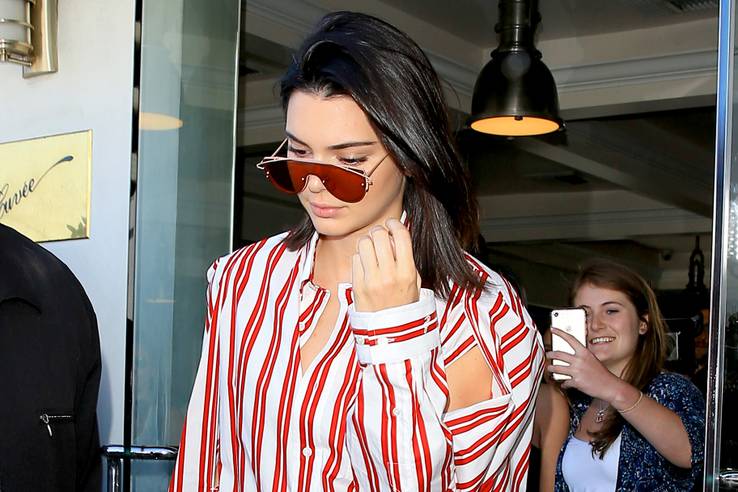 Kendall isn't as open as her sisters. Her personality is different. For example, she doesn't talk about her love life, whereas other members of her family tend to overshare about their own love lives. Since Kendall keeps some stuff to herself, she has a bit of mystique. This mystique will keep the public interested. Fans don't know everything about her, so there are still things to learn in terms of what makes her tick. She's smart to hold back. She's said that she doesn't like to talk about her relationships, because she herself isn't sure exactly what they mean, according to Elle.com.
11

She's A Reality TV Star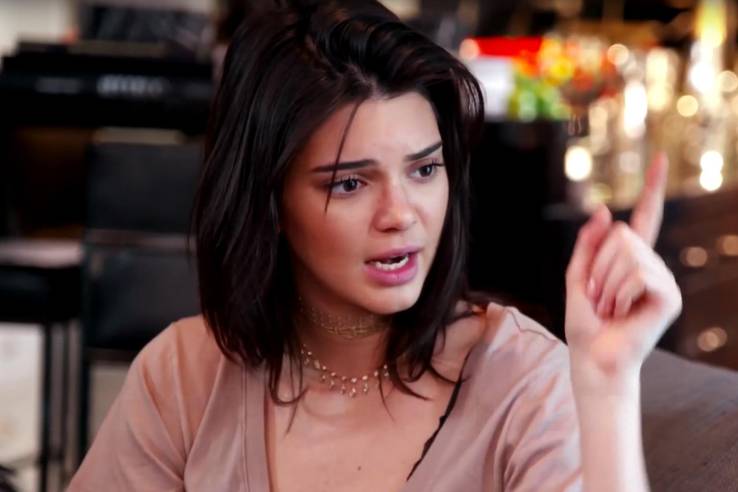 Kendall was born in 1995, according to Biography.com. By 2007, she was a reality TV star. That was the year that she started appearing on Keeping Up With the Kardashians. She and her sister, Kylie, were young girls during the early seasons. They would fight and play while the older members of the family had their dramas and ups and downs. Kendall's reality TV fame probably made it very simple for her to score a modeling contract with the agency, Wilhelmina, when she was just fourteen. It's not uncommon for modeling agencies to sign models this young. Usually, they sign them and then wait for them to grow up a bit.
10

America Loves Her Look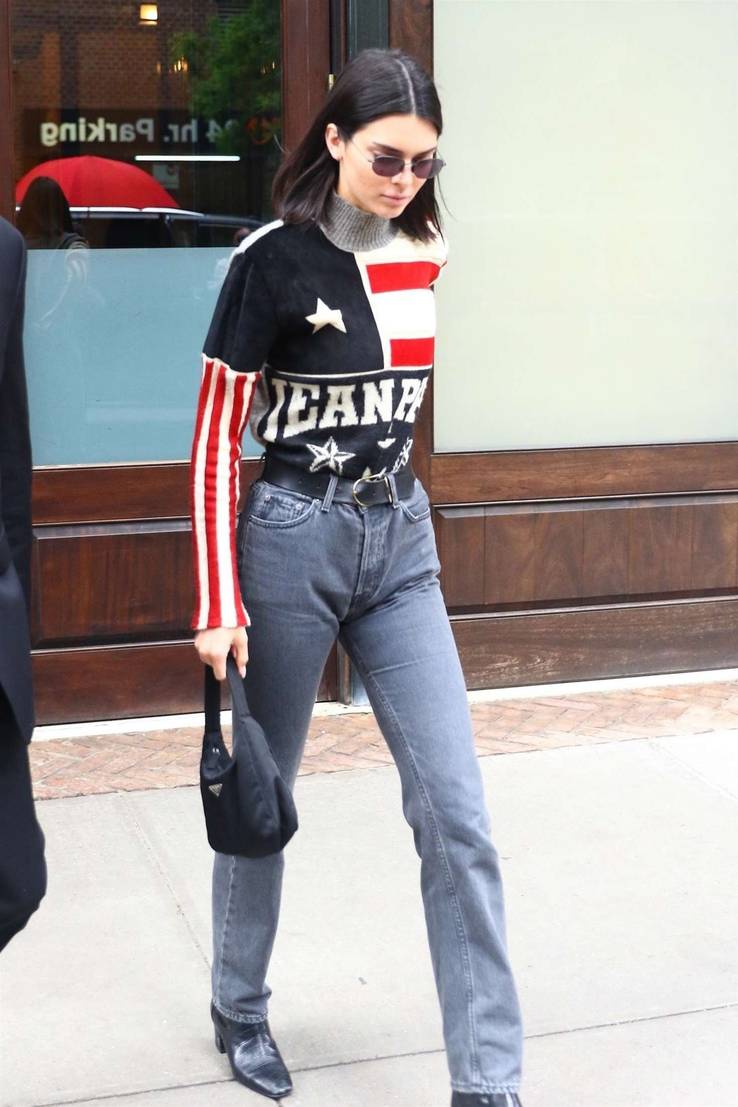 Kendall is a model that America loves. Her social media following proves it. When you have way more Instagram followers than the current American president (which she does), it's a sign that you're incredibly popular. Kendall is up there with Justin Bieber and Selena Gomez in terms of being a social media sensation. America is endlessly fascinated with Kendall and everything that she does. This is probably because they feel like they know her, after watching her grow up on KUWTK. It's also about the way that she looks.
9

She's Popular With Millennials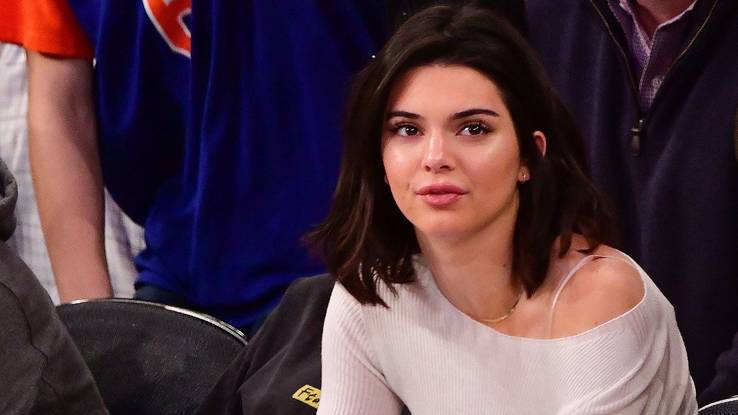 Estee Lauder tried to become a cosmetics and skin care favorite of millennials by bringing Kendall Jenner into the fold in 2014, according to Fashionista.com. An Estee Lauder rep said that getting millennials interested isn't the battle. It's keeping them loyal, because millennials are more likely to switch around between brands. Kendall is someone that millennials love, so she helps companies to get new and young customers and keep them buying. Kendall has helped Estee Lauder connect with millennials, although one Kendall-fronted collection for the brand, the Estee Edit, didn't really take off.
8

She Overcomes Challenges
When you're super-famous, everything that you do professionally and personally will be scrutinized. If you mess up, there will be people waiting to cut you down. People like Kendall, who want to maintain successful careers for years, have to learn how to deal with occasional failures. Kendall's Pepsi ad was a total disaster which hurt her personal brand and hurt the Pepsi brand. The commercial that she did for Pepsi was mocked and derided. According to Wmagazine.com, Kendall "shut down" after the ad got so much shade. The situation hurt her, but she handled it and moved forward.
7

She Doesn't Drink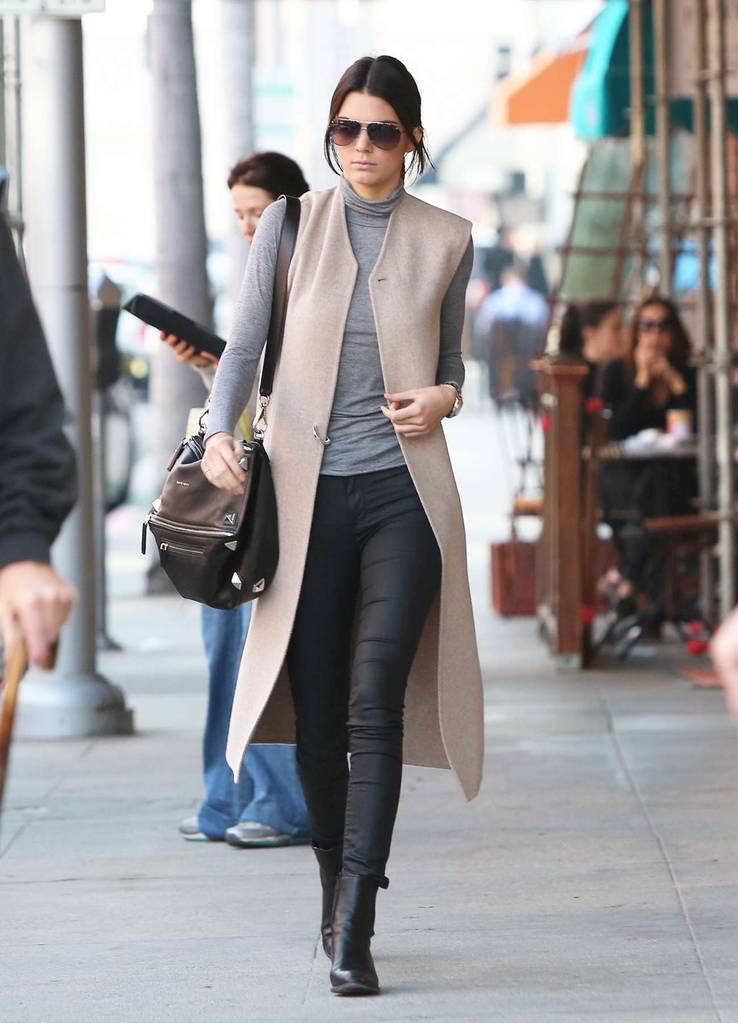 Many models have fallen by the wayside because they got addicted to drinking or to other substances. Modeling is a career that puts models close to temptation, whether it's glamorous parties anything that will assist them with keeping their weight down to size 2 or size 0. Kendall seems to prefer a clean lifestyle, according to a Vogue Magazine story. She's said that she rarely drinks, even though plenty of her friends drink. She prefers to stay sober and in control and is able to have fun at parties without cocktails or other substances. Her clean lifestyle will help her to look and feel good and keep her modeling career going.
6

She Looks Good Without Makeup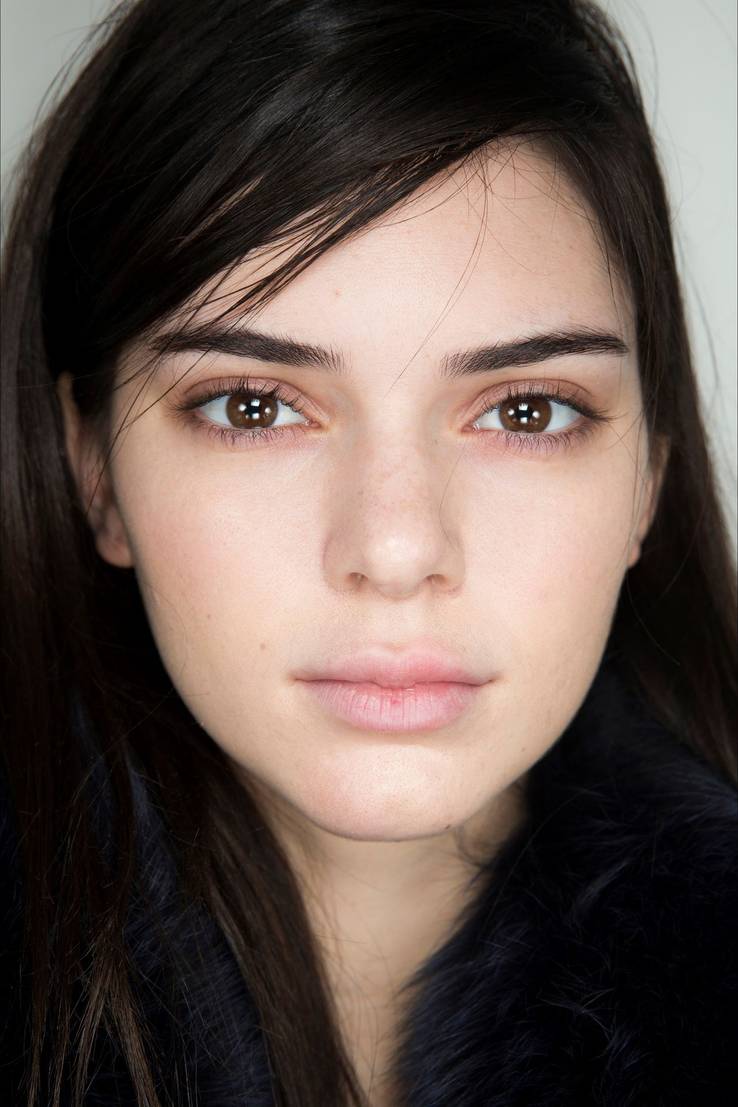 If you've watched America's Top Model (we know you have!), you already know that models are supposed to be bare-faced or almost bare-faced when they do their "go-sees". These are the visits that new models make to photographers and fashion designers. Kendall looks great bare-faced and this is one of the secrets of her success. While she's had trouble with her skin in the past, and still struggles with acne breakouts, according to Teenvogue.com, she has beautiful features that don't need a lot of paint to look good.
5

She Doesn't Get Into Trouble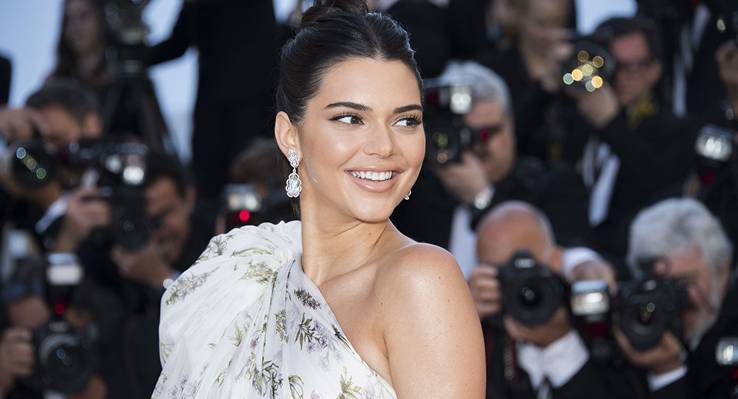 Kendall hasn't been arrested, like Khloe Kardashian, and she hasn't had any really big scandals which might make her seem like a bad girl, rather than a fashion model who is a good choice as the face of a huge company, such as Estee Lauder or Adidas. Sure, she's been out at the clubs and shared some kisses with Anwar Hadid publicly. She's been photographed with Harry Styles on a yacht. But she's never done anything next-level in terms of misbehavior and this sets her apart from a lot of famous young women. While Kendall has a clean image, she isn't perfect. She struggles with anxiety, according to Channel24.co.za.
4

She Has A Wholesome Image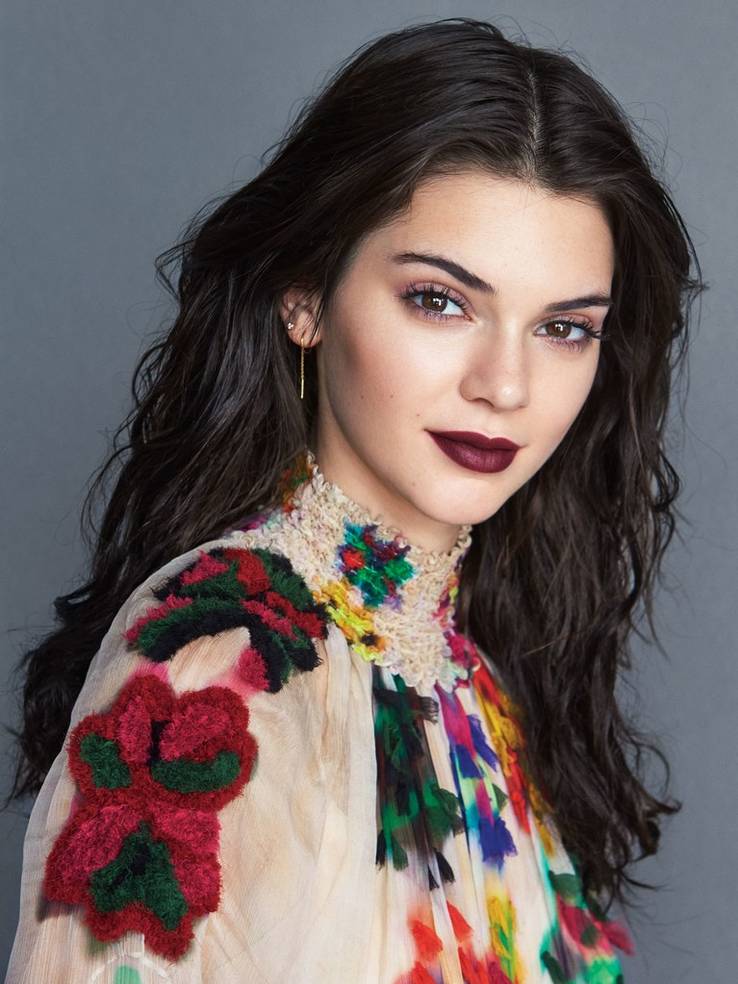 Since Kendall has a wholesome look, she's very commercial. She can sell a lot of things to a lot of brands. She fits the All-American ideal, thanks to her dark eyes, fair skin, long, glossy hair, and regular features. It's true that she isn't another blue-eyed blond, but America is very diverse. Tons of young woman relate to Kendall because they have similar coloring. Before Cindy Crawford became famous, most big-time models in America had fair coloring. Cindy changed things and paved the way for models like Kendall Jenner. There is a resemblance between Kendall and Kim Kardashian, according to Popsugar.com, but Kendall's vibe is not as sensual as Kim's. It's more clean-cut.
3

She Isn't Influenced By A Boyfriend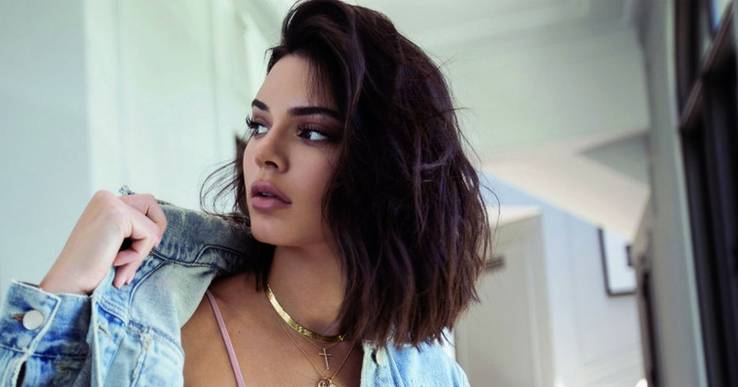 Most young women get caught up in their romantic relationships…maybe too much! That's normal and to be expected. Kendall never seems to go off the deep end when it comes to dating and relationships. She never seems to lose herself in a partner and this bodes well for her career. She's been linked with a lot of famous guys, such as ASAP Rocky, Harry Styles, Ben Simmons, and Anwar Hadid, according to YouTube.com. However, she doesn't seem like the type of woman who lets a partner influence her too much. She's the captain of her own ship.
2

She Wants To Be The Best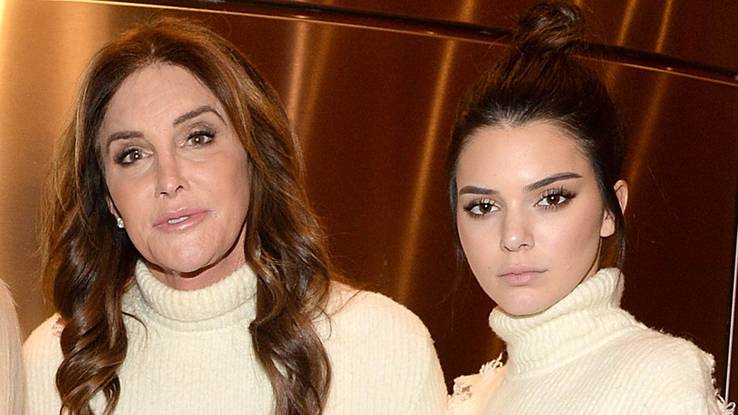 Raised by parents who are winners, Kendall also wants to win. She wants to be the best model that she can be. According to Etonline.com, she also wants to be the best role model for young girls. Kendall's gone through so much in the public eye. Her parent's divorce hurt her and she also had to endure a media firestorm when her father decided to transition and then became Caitlyn. She wants to use her fame to help other girls by inspiring them. This may be one reason why she tries to stay away from scandal.
1

She's Beautiful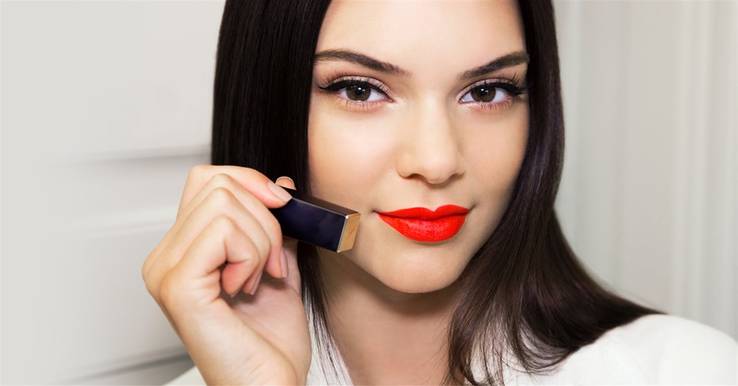 We live in a world that's beauty-obsessed. YouTube makeup tutorials are everywhere, the cosmetics and skin care industries rake in billions and celebrities who do fit current beauty ideals are celebrated. Since Kendall has been blessed with a great face, she's destined to model for years. Her face won't be changing anytime soon. She doesn't really seem like the type to change herself. According to Marieclaire.com, Kendall's lips looked quite a bit fuller at the 2018 Golden Globes, but it might have just been makeup.
Sources: Vogue Magazine, Teenvogue.com, Wmagazine.com, Elle.com, InStyle.com, Refinery29.com, Businessinsider.com, Vanityfair.com, Eonline.com
Source: Read Full Article