It would have been easy for Janet Jackson to spend her career in the shadow of her eight siblings – especially her brother, Michael. But, with the help of some savvy and creative professionals from outside the Jackson family, the baby of pop music's best-known family established herself as the leading pop-funk diva of the late 1980's and early 1990's.
Jackson burst onto the scene as part of the Jackson 5's music and variety act in Las Vegas and on their TV show, The Jacksons. But, by her late teens, it was time for her to venture out on her own. She declared her independence with her innovative and provocative albums – Control (1986), Rhythm Nation 1814 (1989), and Janet (1993) – and with her music videos and live performances that featured slamming beats, infectious hooks, and incredible production values. By her twenties, she had already become a pop icon.
For over four decades, Jackson has been a prominent figure in popular culture, but not just in music. She is also an accomplished actress who has had memorable roles in various TV shows and movies. Plus, she is responsible for a phrase that made its way into the world's vocabulary.
However, despite having an incredibly successful career, Jackson's life hasn't been everything it appears to be. Despite her notoriety from her career and being a member of one of the world's most public families, she has managed to live a relatively private life that has featured not one, but two secret marriages. And, one is resulting in a billion-dollar divorce.
But, despite a highly-publicized emotional breakdown and a troubled love life, Jackson's career is still going strong, and she says she is proud to have stayed in the game and survived.
25

The Baby Of The Family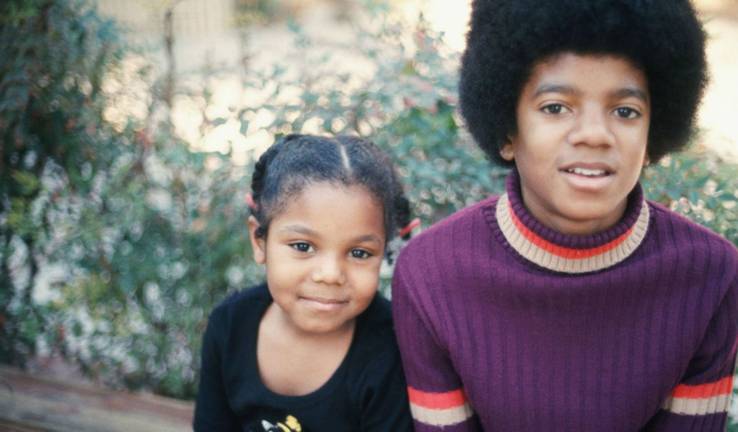 On May 16, 1966, Joseph and Katherine Jackson welcomed their ninth child, Janet Damita Jo, into their lower-middle-class family in Gary, Indiana. They raised her in the Jehovah's Witness faith, and that meant no holiday or birthday celebrations.
"We had nothing that truly brought us together as a family. Thanksgiving, Easter dinner, we never had that," she recalls. "We didn't grow up celebrating birthdays or celebrating Christmas, because of the religion."
But, what they did have was the stage. As a young girl, Janet was a tomboy who wanted to be a horse racing jockey, or maybe an entertainment lawyer, but by the age of seven, her dad had her performing alongside her brothers in Las Vegas. With the whole family in the entertainment business, it just made sense for Janet to join them. She quickly became a crowd favorite with her Mae West impersonation and the "I Got You Babe" duet she sang with her brother, Randy. But, despite her early start, she rejects the idea that someone groomed her for pop stardom like her brothers.
Janet says "groomed" isn't the right word, but she did get a feel for show business by watching her brothers and all of their success. She adds that there was a time when she did feel like she missed out on her childhood. But, when she looks at what she has, if she had to do it all over again, she would do it the same way.
24

Early Goals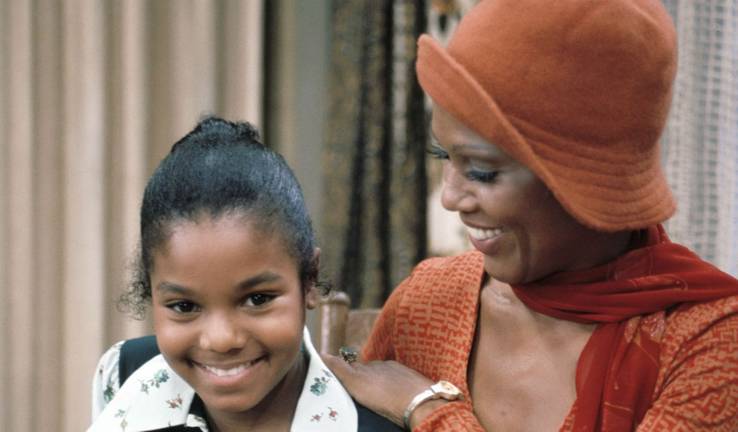 When Janet was two-years-old, her family moved from Gary, Indiana to a gated mansion in Encino, California that they named Hayvenhurst after the Jackson 5 signed a record deal with Motown and quickly had their first number-one hit with "I Want You Back."
But, her early goal was acting, not music. And, not long after she performed with her brothers at the MGM casino on the Las Vegas strip and on the family's TV variety show, she caught the eye of legendary television producer, Norman Lear, and Janet landed the role of Penny Gordon Woods on the sitcom, Good Times, during the show's fifth season.
Performing the role of an abused child, Jackson stole public attention, and the part helped her become a series star. She remained on the show until the network canceled it in 1979. And, the role of Penny led Janet to the part of Willis' girlfriend, Charlene Duprey, on Diff'rent Strokes from seasons three to six, which meant by the age of 15, she had officially become a teen idol.
Along with her acting career, Janet started to enter the music world, which at first her father opposed. After her time on Diff'rent Strokes, Joseph ordered her to take the part of Cleo Hewitt during the fourth season of Fame. But, after just one year, she finally left and headed to music production.
23

A Musical Transition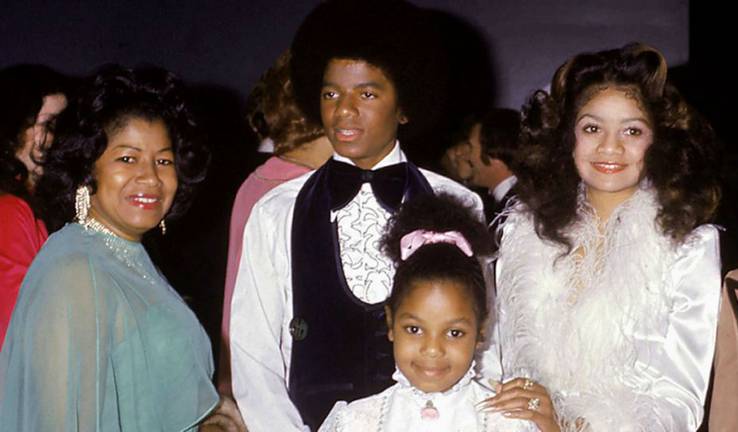 After achieving acting success, Janet fell deeply in love with music. She started writing her first song at the age of nine, but at the time, she never saw herself as a professional singer. She only participated in music as a little girl just to help her family out and recorded her first song that was a duet with her brother, Randy, titled "A Love Song For Kids."
She occasionally participated in her family's other recordings, mostly with LaToya and Michael. But, Janet didn't feel that she was as talented vocally as her brothers – particularly Michael – who at the time was becoming one of the biggest pop stars in the world with his albums Off The Wall and Thriller.
However, at the age of 16, she released her debut album, Janet Jackson, produced by Angela Winbush, Rene Moore, and Leon Sylvers, of the famed Sylvers family music group. The album managed to reach #6 on the Billboard R&B charts and had three modestly successful hits. It sold a respectable 250,000 copies, but she faced the obstacle of having to compete with Michael for pop music prominence.
22

Michael's Little Sister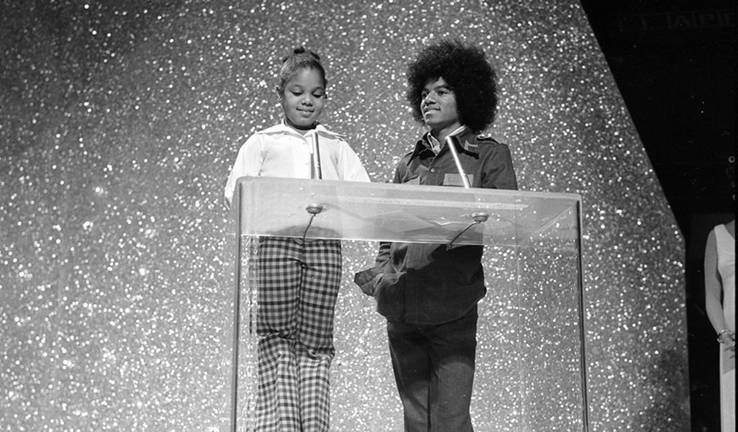 Competing with an album like Thriller was impossible, but Janet gave it her best shot with her second record titled Dream Street in 1984. It was a musical progression from her debut, with a funkier, more up-tempo, and disco influenced sound. But, the album peaked at just #147 on the Billboard pop album charts, and Janet only sold half the amount of copies as her debut. And, many critics said her career as a pop star was over before it began.
At the age of 18, Janet was already facing some major career obstacles and realized she needed to make some changes. Learning from her first two albums that weren't too successful, her management thought she should move towards a more funk and R&B sound to improve her career.
Family friend and music executive, John McClain, recommended that Janet recruit producers, Jimmy Jam and Terry Lewis, and this met a lot of resistance from her family – especially from her dad, Joseph, and he told them he didn't want his daughter sounding like Jackson family rival, Prince.
Janet decided that it was time to break away from her dad, and even though he was her original manager, she ended up severing business ties with her family.
21

First Love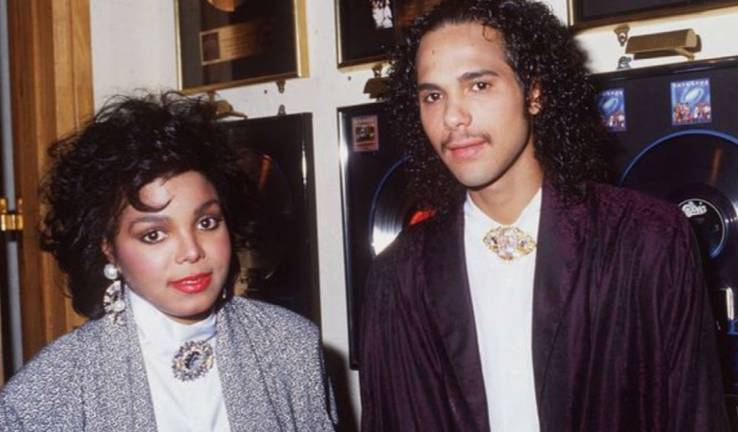 At the same time that Janet was making some career changes, she also fell in love for the first time with the singer, James DeBarge, who's fledgling R&B sibling act, DeBarge, was at, one time, thought to be the Jacksons' successor. Janet defied her family and married DeBarge at the age of 18.
But, after less than a year the couple got an annulment, citing DeBarge's substance abuse habit as the reason. (Bizarrely enough, 30 years later, a woman named Tiffany Whyte claimed to be DeBarge and Jackson's "secret daughter." But, a DNA test proved she was lying.)
By now, Janet had already firmly planted the seeds of her independence from the family dynasty and her father, and continuous tiffs with Joseph led her to come out from under her shell. She found her own place to live, and it was time to focus on her third album.
Along with her new writers and producers, Janet explored the themes of attempting to become a professional, while gaining personal independence and self-assertion by making her own decisions – and being responsible for them. It also explored her frustrations with her early marriage.
She named the album, Control.
20

Ms. Jackson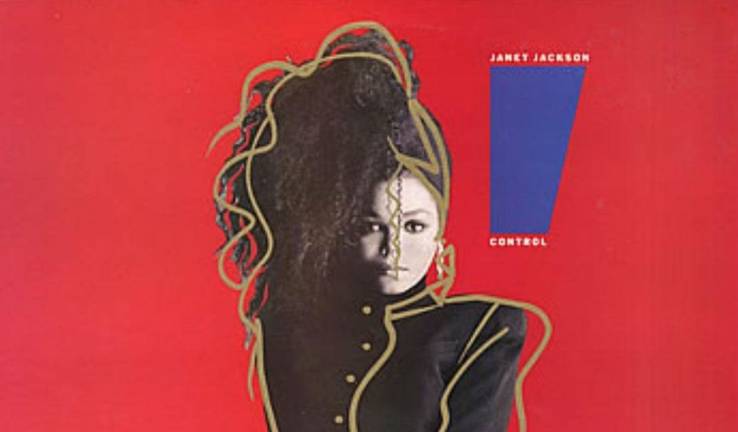 The 1986 breakthrough album, Control, was a huge success. The first single, "What Have You Done For Me Lately," gained massive radio airplay and hit #4 on the Billboard charts. Janet released six of the album's nine tracks as singles, and five of them hit the top five on the pop charts. She achieved her first number one song with "When I Think Of You," making her the youngest artist – at the age of 19 – to reach the top of the Billboard charts since Stevie Wonder.
Other hits included "Nasty," "Let's Wait Awhile," "Control," and "The Pleasure Principle." Fueling these singles were Jackson's elaborately staged videos, most of which featured movie musical-inspired choreography from Paula Abdul, a former Los Angeles Laker cheerleader who dated Janet's brother, Jackie.
The album was a huge achievement that sold over ten million copies, won six Billboard Awards, three MTV Video Music Awards, four American Music Awards, and snagged her three Grammy nominations – including Album of the Year.
By 1987, Janet had asserted her adulthood and self-reliance, and officially cut ties with her dad as her manager.
19

A Bit Of A Struggle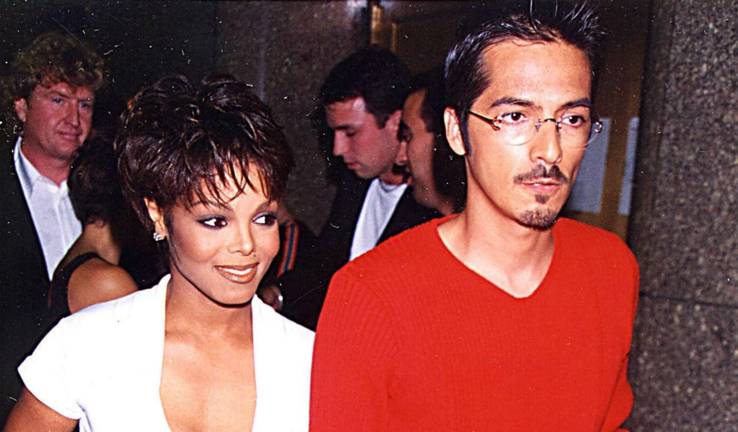 After the massive success of Control, Janet took a hiatus and pushed back the release date of her follow up record until 1989. The singer, along with Jam and Lewis, struggled to commit their ideas to record. A&M Records wanted the 23-year-old to do a sequel to Control, but she wanted to go in a different direction.
The album should have established her as one of the queens of dance pop, but it didn't work that way. Because her first two albums were so forgettable, outsiders assumed that the Control's success was because of Jimmy Jam and Terry Lewis since they produced the album and co-wrote most of the songs.
Janet's image suffered another blow when Paula Abdul emerged as a star herself and tempted the assumption that she was the real talent, and Janet simply benefited in the videos from Abdul's extraordinary dance and choreography abilities.
Janet's boyfriend at the time, Rene Elizondo, said that her image problem was because Janet was humble to the point of fault.
Eventually, she figured out what she wanted to do with her next album, and the result was Rhythm Nation 1814. She explained, "Control was about my life, Rhythm Nation is about what's going on in the world around us."
Featured Today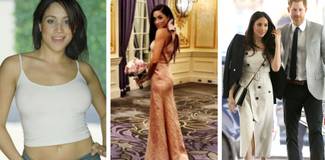 20 Photos Of Meghan Markle Doing A 180 (In Order To Please The Queen)

15 Reasons Why Hollywood And Jeremy Renner Don't Work Together Anymore

20 Bizarre Things About Donald Glover Fans Choose To Ignore (But Shouldn't)

18

Not A Pop Creation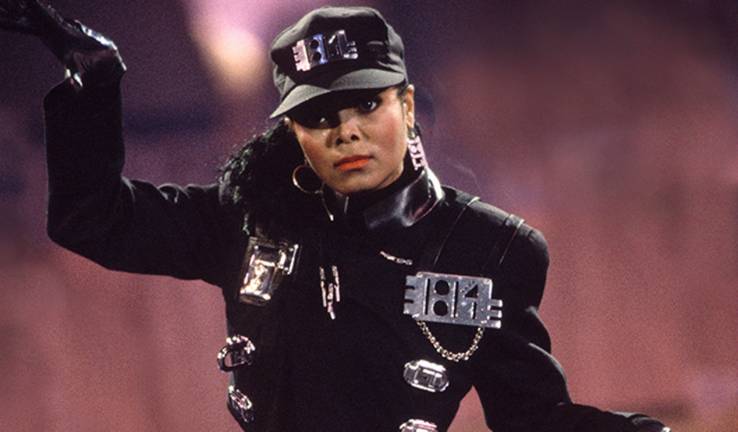 Janet drew inspiration for Rhythm Nation from socially conscious artists like Marvin Gaye, U2, Tracy Chapman, and Bob Dylan, and the album consisted of songs with more challenging themes. While Control focused on things like relationships, homelessness, education, and prejudice, Rhythm Nation went with larger social issues like the need for tolerance.
The record immediately hit number one on the charts upon its release and generated smash singles like "Miss You Much," "Rhythm Nation," "Escapade," "Alright," "Come Back To Me," "Love Will Never Do," and "Black Cat.'
Janet embarked on her first major tour to promote the album, and it matched the energy and spectacle of her videos. She shared Michael's intense ambition, and she made sure to participate in every decision affecting her career. Janet says that she studied the best, and she saw how hard Michael worked.
"She's probably one of the hardest-working and most determined artists I've ever been around," said Diana Baron, executive director of publicity for A&M Records. "She has incredible strength and focus. She's willing to put in all the work to achieve her desired end. All this talk about her being a 'pop creation' couldn't be further from the truth."
17

A Secret Marriage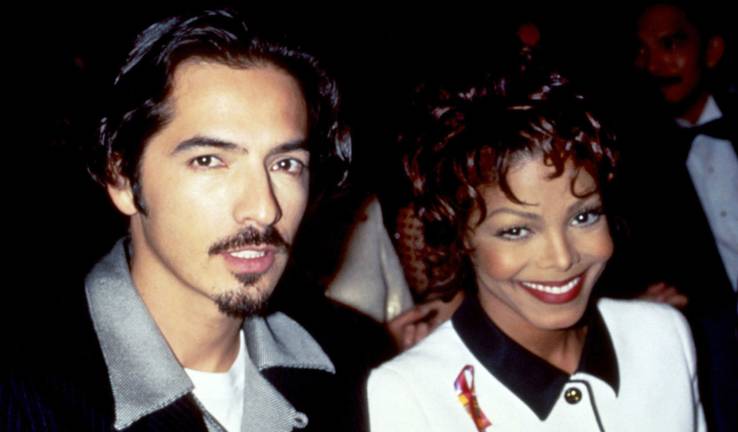 On March 31, 1991, Janet secretly married songwriter and director, Rene Elizondo, and she sought to hide the marriage because she wanted to have a normal family life. She explained that since she was a child, her personal life had always been in the public eye. And sometimes, that has been difficult for her. So, she decided to protect her marriage from media scrutiny.
Elizondo was a big part of Rhythm Nation, and he attempted to help shape her career. He once said that he felt Janet's shyness in several interviews led her to underplay her contributions to her records, and instead, Jam, Lewis, and Abdul got a lot of credit for making her such a success. Elizondo talked to her about being more assertive, and his prompting appeared to pay off.
Fans didn't find out about the marriage until Elizondo sued Janet for divorce in 2000, citing irreconcilable differences. Their relationship wasn't entirely private because the two worked together, with Elizondo co-writing 37 of Jackson's songs and directing several of her videos.
His hands were also the ones covering Janet's chest on her infamous topless Rolling Stone cover.
They did have a prenuptial agreement, but Elizondo did challenge its validity and attempted to get what the law entitled him to. The couple shared their income during their marriage, but at the time of the split, he reportedly had no savings of his own.
16

Not A Flash In The Pan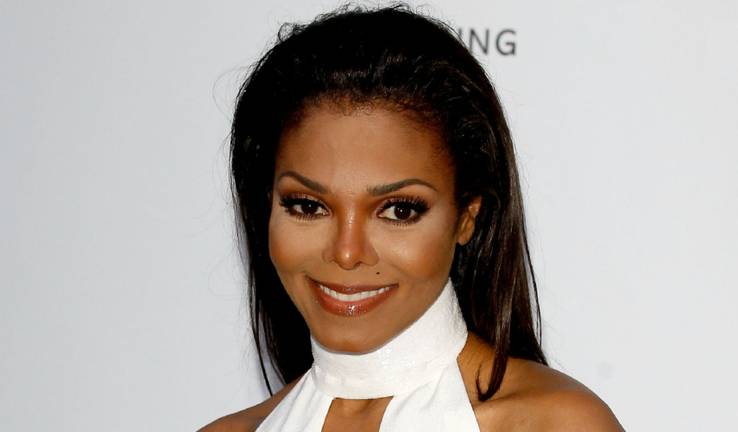 Janet said she heard people say all kinds of things after Control, like "she's riding on the coattails of her brother," or "she's just a flash in the pan." And, that end up fueling a fire in her, and it was the same for Michael.
"I remember the time he only got one (major) Grammy nomination for Off the Wall. He was so disappointed. His eyes started to water. I felt so bad for him, but he finally said, 'You watch, the next album I do (Thriller), you watch. . . . I'll show them.'"
She says that she felt the same way after hearing rumblings that she was only successful because of Jam, Lewis, and Abdul, or because she was Michael's sister. That really bothered her, and she knew the next time out she would make a big album, and there would be no way around it. Rhythm Nation wasn't as big as Thriller, but it did surpass Control when it came to sales.
In 1991, Virgin Records owner, Richard Branson, lured Janet away from A&M Records with a contract worth more than $50 million, and it was the biggest recording deal in music history at the time.
15

Movie Star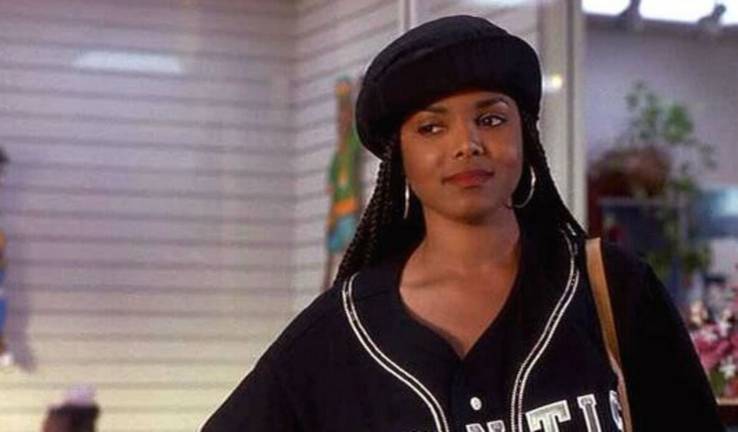 The new record deal with Virgin led to the album, Janet., and at the same time, she decided to return to acting. In 1993, Janet made her movie debut starring opposite rapper, Tupac Shakur, in director/screenwriter, John Singleton's, Poetic Justice, and played a young poet and hairdresser named Justice. Her acting performance received lukewarm reviews and resulted in her winning the Worst New Star award at the Golden Raspberries. But, her song, "Again," earned an Oscar nomination.
Her next album, Janet., shot to the top of the pop and R&B charts, and so did the singles, "That's The Way Love Goes" and "If." The new material was once again confrontational, but more provocative than her previous work.
The same could be said for the accompanying world tour, where Janet wore midriff-baring costumes and interacted suggestively with male dancers.
Janet. – which spawned six top ten singles – became the first album by a female artist to debut on the charts at number one during the Soundscan era and was the fastest selling album at the time.
Unlike her brother, a scandal did not shatter her once squeaky-clean image. But, by the mid-1990's, it was clear that the baby in the Jackson family was now very much her own woman.
14

Scream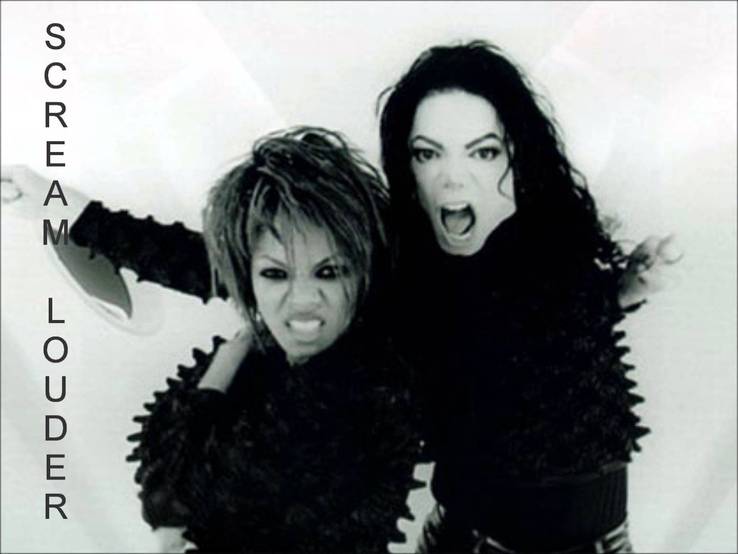 Janet's status as a hitmaker led her to help her brother, Michael Jackson, regain some credibility after his scandal by collaborating with him on the duet, "Scream." The song reached the top five on the charts, and the video became the most expensive ever, costing around $7 million. It eventually won the siblings a Grammy for Best Short Form Music Video.
Ten years after Control, A&M records decided it was time for Janet's first greatest hits album and released Design of a Decade, which featured her hits from Control and Rhythm Nation 1814, plus, two new recordings, "Runaway" and "Twenty Foreplay."
A year later, she renegotiated her deal with Virgin Records for a reported $80 million, and that made her the highest paid recording artist of all time.
She spent most of 1996 in seclusion caused by depression, but during that time, she completed work on the album, The Velvet Rope. On the record, she spoke of her sadness, pain, and depression – but also encouragement.
Janet didn't release many singles from the album, except the AIDS-dedicated dance anthem, "Together Again," and the funky "I Got Lonely." "Gone" and "Go Deep" also became radio favorites.
13

Collaborations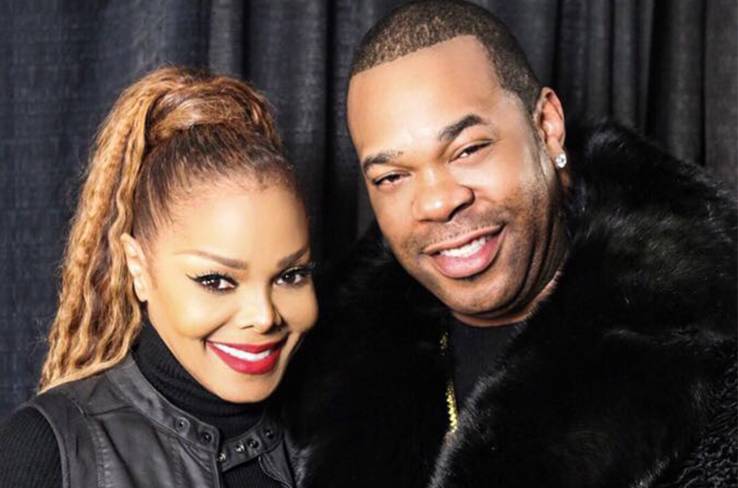 Janet hit the charts once again in 1998 by collaborating with the R&B group, Blackstreet, on the track, "Girlfriend/Boyfriend." She also recorded the duet, "I Know The Truth" with Elton John for his AIDA soundtrack, and the touching ballad represented her ever-growing versatility as an artist.
Seven years after her last acting gig, Janet returned to theaters in Eddie Murphy's, Nutty Professor II: The Klumps, where she portrayed Professor Denise Gaines, who falls in love with Sherman Klump and learns to deal with his outrageous family.
The movie was a success, even though Janet didn't receive much praise. But, she was still proud because her single from the movie, "Doesn't Really Matter," hit number one on the charts, and it made her the first artist to have a number one single in the 1980's, 1990's, and 2000's.
Janet also started dabbling in rap music when Busta Rhymes recruited her to sing on "What's It Gonna Be?!" Thanks to the steamy video that featured Janet, the song became an instant smash, and it was the first song of hers to be on the rap charts. She also earned a Grammy nomination for Best Rap Performance by a Duo or Group.
The nomination made her the first and only artist with Grammy nominations in the Pop, R&B, Dance, Rock, and Rap categories.
12

He Meant Well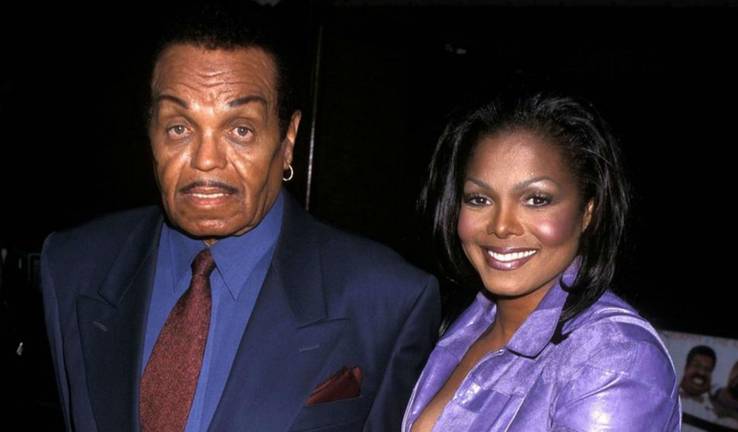 Janet's dad, Joseph, has been a controversial figure in music since the days of the Jackson 5, but in a 2011 interview, she said that she thinks her father meant well and wanted nothing but the best for his kids. By the time she hit her 30's, Janet's relationship with her dad was a distant one, and the two hardly spoke. She said it would have been nice to have a better relationship with the family patriarch.
During the same conversation, Janet opened up about her body image, and she said it was a constant struggle.
"There was a time when I was so down and felt so unattractive and it lasted for a very, very long time," she said. "That I used to — I used to bang my head against the wall. The person that I was with, my ex-husband at the time, I mean, he'd have to stop me."
She also admitted that she was an emotional eater and still is. The singer said she likes to binge on fries, pizza, and caramel apples. Janet also revealed the worst thing she had seen when it came to diets in Hollywood. She didn't name names, but she shockingly revealed she witnessed someone "Eating tissue…Kleenex to fill the stomach, so that you're full."
11

Single And Loving It

#JANET25. Thank u ❣️

A post shared by Janet Jackson (@janetjackson) on

By 2001, Janet was divorced, and her popularity caused the media to romantically link her to just about everyone. Some claimed she was dating New Edition member, Johnny Gill, while others said she was hooking up with rapper, Q-Tip. There were also stories about possible romances with Matthew McConaughey and Justin Timberlake. However, all the rumors ended up not being true, and Janet made that clear when she stepped out with music mogul, Jermaine Dupri.

At the same time, she released the double platinum, All For You, album, which was much more upbeat than Velvet Rope, and it contained songs about romance, getting laid, and being single. The title track became her second biggest hit to date, it stayed at number one on the charts for seven weeks, and it also won a Grammy.

All For You also featured the songs "Someone to Call My Lover," which included a loop of America's, "Ventura Highway," and "Son of a Gun (I Betcha Think This Song is About You)," which was a Missy Elliott remix that sampled the vocals of Carly Simon from her 70s hit, "You're So Vain."

To support the album's success, she went on a sold-out tour in Europe, Japan, and the United States. She then returned to the studio and recorded "(And She Said) Take Me Now" with Justin Timberlake and "Feel It Boy" with Beenie Man.
10

Wardrobe Malfunction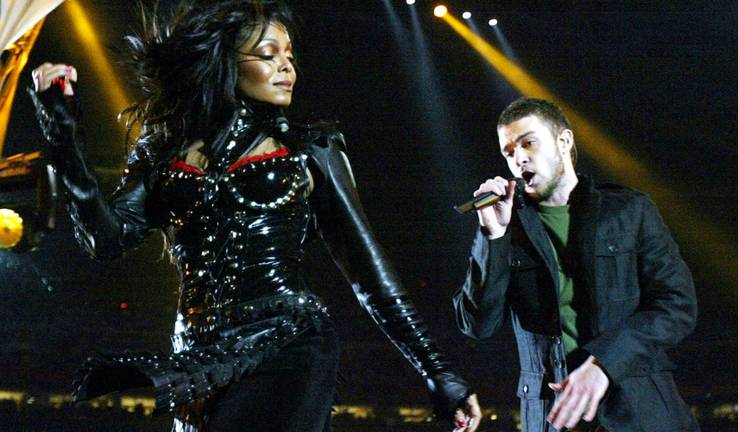 By 2004, Janet was ready to release her next album, Damita Jo. But before the album dropped, the then 38-year-old returned to the public eye with a halftime performance at Super Bowl XXXVIII with Justin Timberlake.
But, at the end of their duet on his song, "Rock Your Body," the two created huge controversy when the bustier Janet was wearing tore open while Timberlake sang the lyrics, "gonna have you […] by the end of this song."
Janet and Timberlake immediately apologized for the incident, claiming it was a "wardrobe malfunction," and CBS, MTV, and the NFL all denied having any previous knowledge and wouldn't take responsibility. It became the most-searched event in the history of the internet and the most replayed on Tivo, and the ramifications were far-reaching.
Janet declined to apologize without claiming it was an accident, so CBS denied her a performance at the 2004 Grammys. Dupri resigned his position on the Grammy Awards committee, and ABC stopped plans for Janet to star in the made-for-TV biopic on the life of Lena Horne.
When Damita Jo arrived in stores three months later, its highly provocative theme led some to believe that the Super Bowl incident was part of an elaborate marketing plan. The album met vicious reviews, with one critic calling it "the aural equivalent of hardcore […]."
9

Inventing YouTube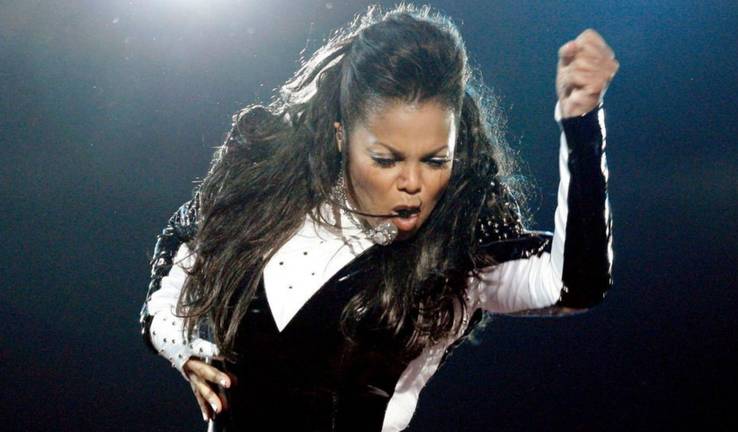 Following the Super Bowl wardrobe malfunction, a young programmer named Jawed Karim became frustrated that he couldn't find the video of the performance. So, along with some friends, he decided to create a site where anyone can upload and share videos. Behold, the birth of YouTube.
But the following year, troubles still haunted Janet as she faced a $120 million lawsuit filed by Bronx resident, Leonard Salati. The man claimed that two of Janet's bodyguards choked and dragged him down the steps of the Marquee club.
Before they reached a settlement, Young DeBarge, the brother of her first husband, claimed that Janet had a secret daughter named Renee. But, Janet slammed the report and firmly said that the allegation was untrue.
To put the drama behind her, she released 20 Y.O. in 2006, and it debuted at number two on the Billboard charts and received a Grammy nomination for Best Contemporary R&B Album. The only successful song on the album was "Call On Me," a duet with rapper, Nelly. The record brought her contract with Virgin Records to an end, so she turned to Island Records where Dupri served as CEO. She officially joined the label in 2007 and started working with the producer, Anthony L.A. Reid.
That same year she appeared alongside Tyler Perry in the film, Why Did I Get Married? which opened at number one at the box office.
8

Her Secret Life
By 2010, Janet's seven-year relationship with Dupri had come to an end, and she then started dating Qatari tycoon, Wissam Al Mana, in 2010. By 2013, rumors that the couple was planning a lavish $20 million wedding were getting out of control. So, she shocked her fans and the entertainment press by saying the reports were untrue because the couple had already been married for a year.
"The rumors regarding an extravagant wedding are simply not true," the not-so-newlyweds said in a statement to Entertainment Tonight. "Last year, we were married in a quiet, private, and beautiful ceremony. Our wedding gifts to one another were contributions to our respective favorite children's charities."
In this day and age of TMZ, it was simply astonishing that the couple was able to keep their marriage a secret for so long. What was even more impressive was the fact that this was the second time Janet had managed to keep her nuptials a secret from the press.
The couple met at a hotel opening in Dubai, and he is the managing director of Al Mana Retail, his family's luxury corporate group in the Middle East.
7

Finally A Mom

My baby and me after nap time.

A post shared by Janet Jackson (@janetjackson) on

Throughout her life, people told Janet that she would make a good mother. And, she would always say that if she were to have kids she would give them a lot of attention, love, and time. Janet also said for many years that she hoped to have kids one day, but she had given it up to God.

Finally, at the age of 50, Janet found out that she was going to become a mom for the first time with her husband, Wissam Al Mana. She let fans know in a video posted to Twitter in April 2016.

"We're in the second leg of the tour, and there actually has been a sudden change," she said in the clip. "I thought it was important that you be the first to know. My husband and I are planning our family. So, I'm going to have to delay the tour."

In January 2017, the couple welcomed a son they named Eissa Al Mana (pronounced eye-sa). She reportedly had a stress-free delivery, and the name came from the Arabic form of the word Jesus and means "the Lord is salvation."
6

Music Mogul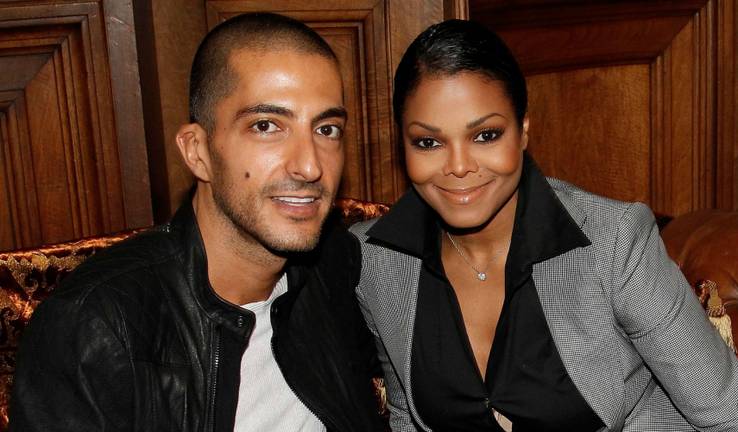 In the early 2010's, Janet was happily married, and her career continued to go strong. She had reprised her role in the sequel, Why Did I Get Married Too? and also appeared in For Colored Girls. By 2015, Janet had also initiated her record label, Rhythm Nation, and became the first African-American female musician to own her own record label.
Under her own label, she released the single, "No Sleep," which snagged the number one spot on the Billboard charts and on Twitter. Her eleventh studio album, Unbreakable, came out in October 2015, and it received positive reviews from music critics and media channels. It also became her seventh album to top the charts in the U.S.
Janet also expanded her career as an entrepreneur and endorser. She became the first celebrity in the brand's history to endorse the fashion line, Blackglama, and she also launched her own line of jewelry. Janet also authored a self-help book titled, True You, that chronicled her life and struggles. The book ended up topping the New York Times Best Seller List.
5

Did She Convert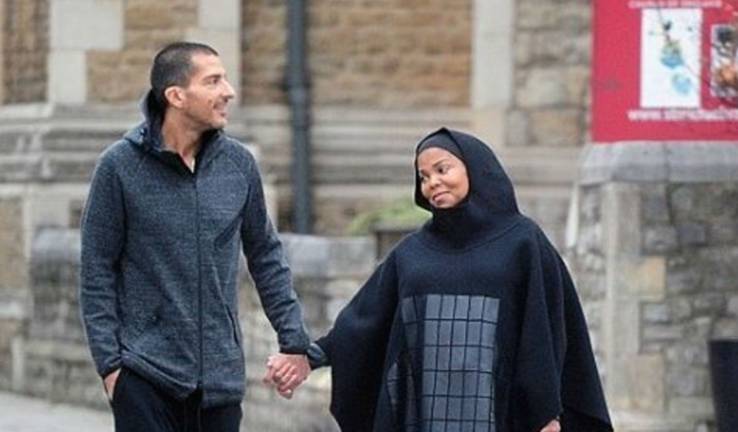 Once Janet married Al Mana, who is Muslim, the rumors started to fly that she had secretly converted to the religion. After her parents raised her as a Jehovah's Witness, Janet has said in her adult life that she is not religious.
At the very least, Janet attempted to adjust to her husband's culture by wearing full Islamic dress when she was pregnant. She also toned down the lyrics of her music, and her on-stage costumes became less revealing. The 50-year-old also ended her social media messages with the word "insalah," which means "if Allah wills it."
And, when Janet gave birth to the couple's son, Radar Online claimed some things happened in their home, including a bloody animal sacrifice and a brewing holy war between Jackson's family and her husband. Apparently, they thought he had brainwashed her into becoming Muslim.
The tabloid's source also said that as soon as Eissa arrived, his father whispered "Adhan" into the boy's right ear, which indicates to the child that Allah is the only God and Muhammad is the only messenger.
They also practiced the tradition of rubbing a soft fruit on the baby's tongue to assure that he will inherit the positive traits of his parents. Insiders also claimed that Janet wanted to name her son after her late brother, Michael, but her husband overruled her because in the Muslim culture it is the husband who chooses the name. And, the name would be Muslim, not Christian.
Janet never confirmed that she changed her faith.
4

Billion Dollar Divorce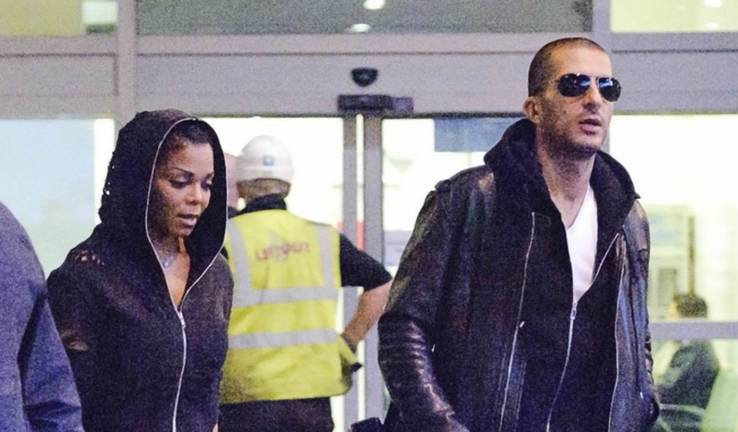 After five years of marriage, and just three months after welcoming their son, reports started surfacing that Janet and Wissam Al Mana had split. And, all signs were pointing to the most profitable divorce ever. His family's company oversees retail operations for luxury brands like Armani and Hermes, and they also opened the first NBA stores in the Middle East. On top of that, they also have a sub-company that owns every McDonald's franchise in Qatar.
His money is no joke, with Al Mana's net worth estimated to be around $1 billion. In contrast, Janet has a net worth of $174 million. Because they were married for more than five years, Janet was looking at a healthy payout, even with a prenup. A prenup agreement typically has the structure of spousal support skyrocketing after the five and ten-year marks.
The New York Post reported that Janet was entitled to $100 million if they stayed married for five years and another $100 million if they had a child.
Paparazzi rarely got the chance to get a glimpse of the couple when they were together because they made a point to stay out of the spotlight.
According to the Daily Beast, Al Mana doesn't drink, rarely gives interviews, and is not active on social media. He clearly had a strong influence on his wife, but their separation suggests she ultimately felt that Al Mana suffocated her.
"She thought he had become too controlling during the pregnancy and she had already allowed him to dictate her appearance and even the way she performed at concerts," a source reported to Page Six. They also claimed that his edicts included covering up and a moratorium on suggestive dance moves. "It drove her crazy and she felt she was losing her fan base."
3

Different Worlds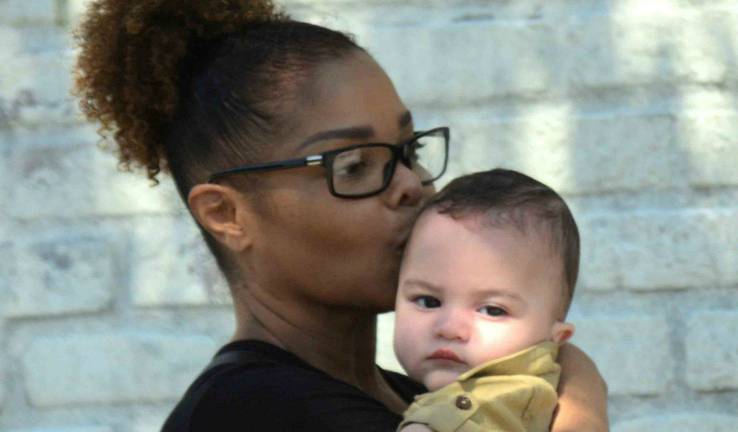 Janet and Al Mana plan to raise Eissa together despite their split, but experts say that their cultural differences could affect their co-parenting. One religious expert says that it isn't really possible for the parents to raise their son both as a Jehovah's Witness and a Muslim.
Dr. Rita George-Tvrtkovic, a theology professor at Illinois' Benedictine University, told People Magazine that co-parenting would be easier if the former couple decided on just one faith to raise Eissa under. And, that could be the case since she no longer identifies as a Jehovah's Witness.
"For years, Janet tried to adapt to his culture. Since it's not a culture she grew up with, it's been challenging for her. She often felt she disappointed Wissam," the source explained. "The cultural differences between her and Wissam became even more obvious [after Eissa arrived]. They come from very different worlds."
The expert added that since the family lives in London, it makes the religious aspect of the divorce and custody matter much simpler. As opposed to a Muslim country, the English laws are very secular, and the couple shouldn't have problems. But, if Janet decides to move back to the United States, the legal matters regarding custody could get tricky.
2

Rekindled Romance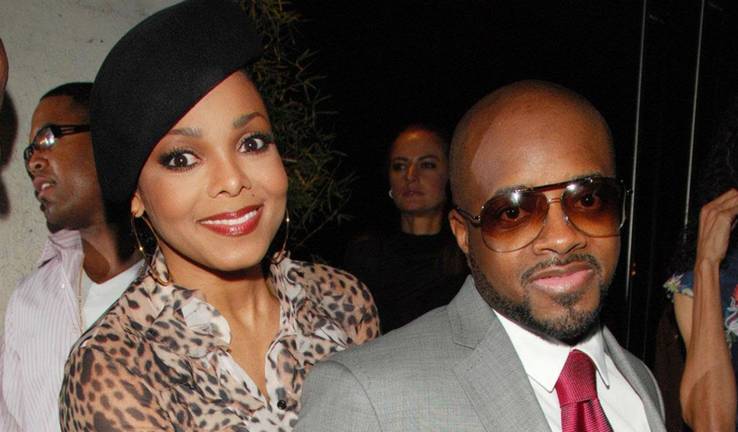 As soon as Janet split for her husband, rumors started to swirl that she was hooking up with her ex-boyfriend, Jermaine Dupri. Sources claimed that the former couple was closer than ever before, and after starting off as friends, things were slowly developing between them.
Their friendship is deep and their connection powerful and real. And since Dupri knows Janet better than most, she knows that he truly cares and loves her. Insiders go on to claim that Janet is shy and holds her emotions inside, but she does have true love for Dupri.
In addition to moving on with her love life, Janet also believes in being a hands-on mom. Cameras recently caught her pushing a baby stroller and carrying Eissa around on her own. While on her way to joining friends for lunch in London, Janet was roughing it in the rain without nannies.
We know that she does have help when it comes to child care, especially since she is back to touring. But, she still manages to bring her son with her to a lot of different places, and she is usually the one carrying the kid around.
1

Legacy

Thank u Bruno ?✨

A post shared by Janet Jackson (@janetjackson) on

Despite being born into a family of entertainers, Janet managed to emerge as a superstar in her own right and rivaled several female artists – including Madonna and Whitney Houston – and her brother Michael. She shifted her image from independent young woman to a confident, mature adult and forged her own unique identity through her artistry.

Many have recognized Janet as playing a pivotal role in crossing racial boundaries in the recording industry back in the 1980's, along with her brother, Houston, and Prince. She managed to achieve financial breakthroughs in mainstream popular music while also receiving superstar status.

Musicologist Richard J. Ripani identified the 52-year-old as a leader in the development of contemporary R&B and says her music created a unique blend that allowed the use of rap vocals into the genre.

"Her million-selling albums in the 1980s helped invent contemporary R&B through Jimmy Jam and Terry Lewis' muscular, lean production; the sinuous grooves threaded through 1986's Control and 1989's Rhythm Nation 1814 are the foundation upon which today's hot shot producers and singers rely."

Source: Read Full Article