There is no doubt that break-ups can be tough and that not many people want to share details about what they went through or why. In the midst of the most devastating of splits, these celebrities have decided to say a few words about them to kind of reminisce about their past relationship. Not every relationship is the same. Every couple, whether they are celebrities or regular folks like you and me, has to go through their own set of ups and downs. So why is it that when we see gossip about new Hollywood couples in the tabloid, we automatically assume they might break up in the near future? Does that have anything to do with the fact that we have witnessed countless celebrity break ups, and are somehow sure that the relationship will end in some time?
Even though the answers may seem believable and quite frankly, true to a certain level, celebrity relationships are more likely to end up in a breakup. If you don't believe me, think about the celebrity breakups stats for a second. In United States, as more and more couples bind themselves in holy matrimony, the divorce rates are rising as well; close to 50%. However, when we talk about celebrity marriages, that number rises at an astounding 70 to 80%; quite a huge difference when you think about it. Nearly everyday, we read and watch news on a new celebrity relationship and/or breakup. Now, I'm not saying that all those paparazzi news are accurate or faulty. However, they do seem to bring forth the uncertain personal lives of the celebrities that society too often follows.
26

Jennifer Aniston on Brad Pitt
It's been more than a decade since the breakup of Jennifer Aniston's marriage to Brad Pitt. Though both actors eventually moved on to relationships with other people, the public remains fixated on figuring out what went wrong for the one-time "it couple." Although observers are often willing to place the majority of the blame on interference by Angelina Jolie, it turns out there are multiple reasons as to why Aniston and Pitt called it quits.
You may be surprised to know there was trouble in paradise before anyone ever heard of Mr. & Mrs. Smith. As much as we'd like to think Brad Pitt and Jennifer Aniston would still be together had it not been for Angelina Jolie, statements by Pitt indicate he was probably already looking for an out before he found it in his Mr. & Mrs. Smith co-star.
In Pitt's own words, he "got burnt out and felt that he was wasting his opportunity." We can only assume he meant he was "wasting his life" in an unhappy marriage instead of being honest about his own feelings.
By contrast, Jennifer Aniston seemed ready to work on their decaying marriage. In an interview with Vanity Fair, she said: "Those moments where it looks like 'Uh-oh, this isn't working!' — those are the most important, transformative moments," said Aniston. "That's not Brad's view of it. We believe in different things, I guess. There are many stages of grief. It's sad, something coming to an end. It cracks you open, in a way—cracks you open to feeling. When you try to avoid the pain, it creates greater pain. I'm a human being, having a human experience in front of the world. I wish it weren't in front of the world. I try really hard to rise above it."
25

Demi Moore on Ashton Kutcher
They tried to bounce back, but Demi Moore  couldn't get past the reports of infidelity. "It is with great sadness and a heavy heart that I have decided to end my six-year marriage to Ashton," Moore said in statement from her publicist to ABCNews. "As a woman, a mother and a wife, there are certain values and vows that I hold sacred, and it is in this spirit that I have chosen to move forward with my life. This is a trying time for me and my family, and so I would ask for the same compassion and privacy that you would give to anyone going through a similar situation." Right after his divorce from Demi Moore in 2013, Ashton Kutcher took off for the mountains. All he had with him was some water, tea, a pen, and a notepad.
"I started hallucinating on like day two, which was fantastic," Kutcher told Dax Shepard on an episode of Shepard's podcast, Armchair Expert. "I was doing tai chi with my own energy."
Demi Moore has said, "I used to think that what scared me was the idea of being abandoned until someone said to me, 'Only children can be abandoned. Adults can't be abandoned because we have a choice. Children don't have a choice.' So I started to rethink. 'OK, it's not that. What's the underlying thread that really scares me?' I think what scares me is not having the courage to reach my full potential."
24

Madonna on Guy Ritchie
Madonna has revealed that her marriage to Guy Ritchie collapsed because the romance died, leaving her wondering if true love even existed. The singer said that at the start things were 'flawless' but as the years rolled on she began to notice 'cracks in the veneer'. 
She began to have doubts and realised that marriage 'wasn't what I thought it was going to be'.  And come the end of their relationship, all she could think about was the brutally blunt question: 'How much am I willing to sacrifice?'  Madonna and Ritchie finally split up in 2008 after eight years of marriage. Madonna's comments are a rare insight into her marriage, but Ritchie has been far more vocal about their relationship in the past. He has said that whilst he does not regret his time with her, the drama was too much and that their life became a 'soap opera'.
Madonna has said, "What can you say? It was a challenging year. I think work saved me, and I'm very grateful that I had work to do. I may have thrown myself off a building. Life is an adjustment. It's different. My sons aren't with me right now, they're with their father, and I'm not very comfortable with the idea of my children not living together. There are pros and cons, but I feel good now."
23

Jennifer Love Hewitt on Jamie Kennedy
After a year-long romance, Jennifer Love Hewitt and Jamie Kennedy have broken up, a rep has confirmed exclusively to PEOPLE. No further details were available. Though some in the blogosphere called them an unlikely couple, Kennedy and Hewitt regularly gushed about each other. When Kennedy first confirmed the romance in March 2009, he told Ryan Seacrest during a radio interview, "I'm in love!" Describing his co-star on Ghost Whisperer, Kennedy said: "It's like, 'Wow, you are hot. You can sing, you can dance, you're like, so smart and, wow, you can cook pasta fagioli, too.'"
Hewitt called her beau "hilarious," but praised him as more than just a funnyman. "There are people in your life who are just supportive and who just look at you and they see who you are," Hewitt told Ellen DeGeneres last year. "And [Jamie] really saw who I was as a person more than anybody had ever done in my whole life. I think that's for me when I sort of went, 'Oh, wow.' "
Hewitt has said, "It's what life handed me, and I'm OK with it. I know wholeheartedly that I'm a really good partner. I think I'm a really good girlfriend, and I think that I could be a really good wife. I know that I love being able to give my love out to someone. I know there is somebody great out there for me."
22

Kim Kardashian on Kris Humphries
Kim Kardashian has spoken about her relationship with Kris Humphries. "I felt like I was on a fast roller coaster and couldn't get off when now I know I probably should have. I got caught up with the hoopla and the filming of the TV show that when I probably should have ended my relationship, I didn't know how to and didn't want to disappoint a lot of people. I'm being honest here and I hope you respect my courage because this isn't easy to go through. But I do know that I have to follow my heart. I never had the intention of hurting anybody and I accept full responsibility for my actions and decisions, and for taking everyone on this journey with me. It just didn't turn out to be the fairy tale I had so badly hoped for."
Kim Kardashian has revealed she knew her marriage to Kris Humphries would end while on their honeymoon. Appearing on Andy Cohen's Watch What Happens Live on Sunday night, she confessed that she had a 'freak out' when she turned 30, which spurred her on to 'get her life together' and tie the knot with Kris.
However, the reality star went on to admit that the decision may have been too rushed as she realised on their honeymoon, just days after the wedding, that the NBA player was not her Mr Right.
21

Vanessa Paradis and Johnny Depp
Johnny Depp is breaking his silence about the end of his 14-year relationship with Vanessa Paradis. The never-wed couple (parents to Lily-Rose and Jack) announced their breakup in June 2012, but the notoriously tight-lipped Lone Ranger actor had kept quiet about their split — until now.
"The last couple years have been a bit bumpy," Depp tells the magazine. "At times, certainly unpleasant, but that's the nature of breakups, I guess, especially when there are kiddies involved. Relationships are very difficult. Especially in the racket that I'm in because you're constantly away or they're away and so it's hard. It wasn't easy on her. It wasn't easy on me. It wasn't easy on the kids. So, yeah. The trajectory of that relationship — you play it out until it goes, one thing leads to another. So for whatever reason that ­ceases, it doesn't stop the fact that you care for that person, and they're the mother of your kids, and you'll always know each other, and you're always gonna be in each other's lives because of those kids. You might as well make the best of it."
Vanessa Paradis has said, "Love is the strongest and most fragile thing we have in life. Nothing is ever for sure, but when something in love doesn't work from the beginning, it's never going to work. Don't push it."
20

Nicole Kidman on Tom Cruise
Before Nicole Kidman found love with husband Keith Urban, the actress spent the entire '90s married to Tom Cruise. The couple first met in 1989 during Nicole's audition for Days of Thunder, and they married shortly after on Dec. 24, 1990. During their relationship, Nicole and Tom starred together in films like Far and Away and Eyes Wide Shut, made several glamorous appearances together, and adopted two children, Connor and Isabella.
In February 2001, however, Tom abruptly filed for divorce, citing "irreconcilable differences" and requesting joint custody of their kids. The reason for their split is still a little hazy, although there have long been rumors that Tom's faith as a Scientologist played a part. The two also rarely spoke about what went wrong in the years following their split, but they (mostly Nicole) have revealed small details about their marriage in recent years.
Kidman has reminisced, "I'm not sure what the future holds but I do know that I'm going to be positive and not wake up feeling desperate. As my dad said 'Nic, it is what it is, it's not what it should have been, not what it could have been, it is what it is'."
Featured Today
20 Celebs We Want To Become Superheroes In The Next Phase Of The MCU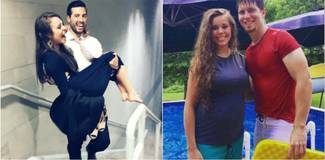 15 Photos Of Jinger Duggar Being The Ultimate Rebel Duggar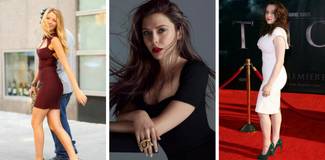 10 B-List Celebs Who Deserve More Attention (And 10 A-Listers Who Should Be On The C-List)

19

Uma Thurman on Ethan Hawke
Uma Thurman spoke publicly about the breakup, telling Oprah Winfrey on the talk host's program that – although "I've been so cool for so long" – the split was "excruciating" and her self-esteem was "pretty mangled."
Thurman and Hawke married in 1998, after meeting on the set of the sci-fi drama Gattaca, and have two children: daughter Maya and son Levon. The couple remained together for five years and were estranged for two. (Thurman was previously married to actor Gary Oldman from 1990-92.)
"You can move on, and you can be lucky and you can seize the moment and you can take one step after another," said a misty-eyed Thurman about coping with the break. But, she confided, "You bear two children with somebody – that's not a small thing – and then you can hardly talk to them. When I was first going through my separation, someone said to me, 'It will take you half as long as you were in the relationship before you'll feel better.' And I wanted to knock them out cold across the table. Because, of course, I was in agony. And the last thing I wanted to think was that I was going to stay that way for a long time. But interestingly enough, it is over four years later – we were together eight years – and I finally feel like, cool. I feel better."
18

Kate Moss on Johnny Depp
Johnny Depp's romantic history is complex and lengthy. Before marrying Amber Heard, Depp spent 14 years with Vanessa Paradis, who reportedly came to his defense in a handwritten letter, allegedly writing that he was never violent. Sources also tell PEOPLE there was no talk of any abuse in their relationship.
Depp and Moss met in 1994 at New York's hip Caf Tabac. He was 31, Moss was 20. "I knew from the first moment we talked that we were going to be together," the model has said. The high-profile couple jet-setted around the globe, depending on where they were working – Moss didn't have a permanent home at the time, and Depp, who had just invested in the Viper Room in L.A., frequented Hollywood hot spots the Chateau Marmont and the Hollywood Roosevelt. They were never shy about showing their affection for one another in public.
Moss has said, "There's nobody that's ever really been able to take care of me. Johnny did for a bit. I believed what he said. Like if I said, 'What do I do?,' he'd tell me. And that's what I missed when I left. I really lost that gauge of somebody I could trust. Nightmare. Years and years of crying. Oh, the tears!"
17

Jennifer Lopez on Ben Affleck
Jennifer Lopez experienced her first real heartbreak when the Academy Award winning actor and star of Gone Girl, Ben Affleck called off their very public engagement in January, 2004. The pain, tears and frustration only intensified when she realized that not only was the love affair over but so was the fairy tale family dream she had held onto throughout the intense media scrutiny that dubbed the couple 'Bennifer.' 
The "On the Floor" songstress and the Justice League actor met and started dating while filming their 2003 flick Gigli, got engaged and later called things off in 2004. "I was eviscerated," Lopez said of the press she received while shooting Gigli. "I lost my sense of self, questioned if I belonged in this business, thought maybe I did suck at everything. And my relationship with Affleck self-destructed in front of the entire world. It was a two-year thing for me until I picked myself up again."
The Gone Girl actor has also been vocal about his split from Lopez. In June 2006, Affleck claimed that his career took a turn for the worse directly following the high profile breakup. "If you went by what people said … I wasn't cool and I wasn't talented and I was, like, the lowest run of cool and talented that you could possibly be in the public consciousness at that time," the Argo director told Bill Simmons at the time. "I had broken up with Jennifer Lopez and I had, like, three or four movies in a row that had bombed."
16

Reese Witherspoon on Ryan Phillippe
In the late '90s, no celebrity couple held a candle to the romance between Hollywood A-listers Reese Witherspoon and Ryan Philippe. But after getting married in 1999, the actors called it quits a few years later, finalizing their divorce in 2007 and shocking fans around the world.
Regardless of the rumors, we'd say that the ultimate reason for Witherspoon and Phillippe's divorce is how young they were when they tied the knot. In a 2015 appearance on Larry King Now, Phillippe credited their age as a major factor in their divorce. "I think more of the problem was age. When we got together we were so young," Phillippe explained to the talk show host. "I think it can create issues with two people in this industry because there's so much noise that goes along with it."
Witherspoon has stated, "Divorce is very humiliating and very isolating… But, by the way, if it's not painful, maybe it wasn't the right decision to marry to begin with. Those are the appropriate emotions. When people get in your face and say, 'This will pass,' you think, Are they crazy? I'm never gonna feel any better than I feel right this minute. And nothing's ever gonna make sense again. And I still have moments where I'm like, 'Nothing's ever gonna make sense again.'"
15

Billy Bob Thornton on Angelina Jolie
What is it like being married to the most beautiful woman in the world? Not easy, at least according to Billy Bob Thornton, the actor and Oscar-winning screenwriter who was married to Jolie from 2000 to 2003. Though the difficulty was no fault of Jolie's, Thornton is quick to clarify, as much as it was his constant feeling of insecurity related to her many humanitarian accomplishments and aspirations. He explained that he was more comfortable watching sports at home while she was out and about, meeting with politicians, other do-gooders, and adoption agencies.
And Jolie never made him feel bad about his more modest aspirations. The bigger problem, Thornton explains, was that "I'm real uncomfortable around rich and important people." And he had no desire to change his ways—"I like how I am."
Thornton said, "Oh yeah, yeah, yeah. Absolutely. We've always been friends. See in the press, ladies and gentleman, sometimes if you get a divorce everyone assumes it was nasty and it's not always. It's not that I haven't had a couple of nasty ones, but this was not one of them. Angie and I are great friends, we always have been and we talk on a pretty regular basis. I blew it because I didn't think I was good enough for her. She has one way she wanted to live her life and I had another way to live mine. I was just too insecure."
14

Miley Cyrus on Liam Hemsworth
In a recent interview with Howard Stern, the 'Younger Now' singer revealed the devastating reason behind her original break-up with the Hunger Games star.
'I had to. I don't like when relationships are two halves trying to make a whole,' she told the radio presenter. She has also said, "I was so scared of ever being alone, and I think, conquering that fear, this year, was actually bigger than any other transition that I had, this entire year."
If Miley had to give her younger self a piece of relationship advice, she explained that it would be: "Everything is happening for the right reason." The singer-songwriter added: "I knew that when we weren't together for the first time," she said. "I didn't know if that was the end of it or know if we'd be back together again, but knew that wherever I was going, I was on the right path."
She went on to explain that no matter how heart-wrenching they feel, breakups can be good for us in the long run. "I think people that break up and get back together, that's awesome," she said. "You get time to be yourself. You get time to grow up. I think if you're growing up attached to another person, you never really get solid as your own being. So I'm really solid, and then he gets to be really solid. And together we get to be two really grounded people. It's not a half and a half making a whole."
13

Robert Pattinson on Kristen Stewart
As painful as breakups are, it happens all the time in relationships between young people. Robert Pattinson says the hardest part of his breakup with Kristen Stewart was the aftermath, when he was asked to talk about his Twilight costar's scandal in public. "The hardest part was talking about it afterwards. Because when you talk about other people, it affects them in ways you can't predict," says the actor. It's been a few years since that, and more than a year since the couple split for good after a brief reconciliation. And Pattinson continues to move beyond his Twilight days – personally and professionally.
"There was a time, three years ago, when I didn't know where to live where I wouldn't be trapped in my home, you know?" he says. "But I worked it out. It's not that big a deal in the end. Half of it is in your head."
While they've kept their distance over the years since, Rob is looking to reconnect with his former love. "Rob finds his friendship with Kristen very important. They went through so much together and he knows he will forever be tied to her and wants to always be friendly with her. They might not talk everyday, they will not get back together romantically and they may not hang out all the time. But he appreciates the bond they have and is always finding it important nowadays to make her a friend for life and repair any animosity they may have had with each other", a source close to the actor has stated in HollywoodLife.
12

Sienna Miller on Jude Law
They were the on-again off-again couple of the 90s and despite Jude Law's highly publicized break-up, his ex-fiancee Sienna Miller does not have a bad word to say about him. The pair first stepped out together in 2004 after meeting on the set of Alfie. They became engaged on Christmas Day that year, but just seven months later the actor was making a public apology about how "deeply ashamed and upset" he was for hurting Miller.
"We don't see each other that much. I care about him enormously," she told the latest issue of Porter magazine.
She's also said, "A huge part of my life and his life and it ended in a way that was awful. When something ends in a way like that, it's important if you can, in a way, go back and revisit it and either shut that door or create a new room. So it was a very healthy, cathartic experience."
Law is now the father of five children – three with ex-wife Sadie Frost, daughter Sophia with American model Samantha Burke and daughter Ada with Catherine Harding. While the American Sniper star has a daughter, Marlowe, with actor Tom Sturridge, 30, whom she split from last year after a four year relationship.
"I would love more children, I'm suddenly feeling very broody for more babies, and my daughter's desperate to have a sibling," she said. Refreshingly, the Burnt star, who currently has two movies in post-production The Lost City of Zand Live by Night, sought therapy after feeling she was not in control of her life although it looked perfect on paper.
11

Joe Jonas and Demi Lovato
Lovato met Jonas in 2007 on the set of Disney channel series Camp Rock. After just a few months of dating, Joe Jonas and Demi Lovato have called it quits, both stars confirmed. But despite earlier reports, the breakup didn't happen over the phone, Lovato says. "There are so many crazy rumors flying around today," Lovato Tweeted. "Joe and I did split, but it wasn't over the phone. Things didn't work out but we'll remain friends."
"Demi and I knew going into our romantic relationship that it may not be an easy one," Jonas said in a statement. "I realize over the time we have shared together that I feel I care more about our friendship right now. It was my choice to breakup, but I love her as a friend. She's been there for me when I needed her. I will continue to be her friend and be there for her."
Jonas has ended at least one relationship via phone: back in November 2008, Jonas' ex Taylor Swift admitted he dumped her during a "27 second" phone call a month before.
10

Kris Jenner on Bruce Jenner
It wasn't exactly a shock when Kris and Bruce Jenner confirmed that they had separated – the surprise was that it took so long for them to admit it.
The couple, who were married for 22 years, spent the better part of a year dodging rumors that their relationship was on the rocks, but when Kris answered reader questions for People in July, she put a mostly positive spin on things.
Admitting that she and the former Olympian, 63, weren't living together all the time, the 57-year-old responded with a firm "No!" when asked if they were getting divorced, insisting that they had "a pretty fabulous relationship."
"We were lucky enough to get a place by the beach in Malibu," she said. "Bruce spends time there back and forth. We all do. I don't have a crystal ball, but I hope we'll be old and grey together. We have children together, and we have families and memories and holidays and traditions. I don't want to give that up. I don't want him to take that away from me, and I don't want to take that away from him. We work together to make sure that we're both happy. We are well-rounded human beings that are going through a tough time," she added. "You just do the best that you can."Clearly, things did not work out as they are divorced now.
9

Cameron Diaz and Alex Rodriguez
Diaz and the baseball ace started dating a few years ago and have been increasingly spotted publicly. At the Super Bowl a while ago, Diaz fed A-Rod popcorn, and the actress showed up at spring training in Tampa. She confirmed that A-Rod was her boyfriend in the U.K.'s Elle magazine and said their love affair was "not a secret any more."
The movie star also met A-Rod's two children – Natasha, six, and Ella, three – and reportedly moved to Miami to be closer to him. A-Rod has been linked to a string of stars since breaking up from his wife, Cynthia Rodriguez, including Kate Hudson, Madonna, and then, Cameron Diaz.
She's said, "When I was going through a bit of a heartbreak a little while ago, I said to a friend, 'Wow, this really hurts!' And he said to me, 'That just shows you what your capacity for loving is.' I would rather have my heart broken a thousand times than never to love at all. I have so much love to give — I'm not empty of love, I'm full of love. Society definitely puts pressure on women to make them think their lives should go a certain way. I don't know what's going to happen in my life!"
8

Katie Holmes on Tom Cruise
Katie Holmes broke up with Tom Cruise because she feared she would end up like Nicole Kidman according to Daily Mail Online. Their six-year marriage was doomed once Scientology members moved into their Los Angeles home so they could cater to Cruise's every whim. That caused Holmes to freak out, fearing that daughter Suri could end up cutting off all contact with her under Scientology's 'disconnection' policy.
As part of the settlement, Holmes will have total control over Suri's education. And, in a move that is a definite slap in the actor's face, Holmes – who renounced her Catholic upbringing for Scientology when she married Cruise in 2006 – has registered as a parishioner at the Church of St. Francis Xavier in New York City not far from her Chelsea apartment. That presumably means she'll be taking Suri along with her to mass.
Holmes has said, "I don't want that moment in my life to define me, to be who I am. I don't want that to be what I'm known as. I was an actor before, an actor during and an actor now."
7

Katy Perry and Russell Brand
Russell and Katy separated in December 2011 after 14 months of marriage. He allegedly asked for a divorce over text message and released a public statement saying, "Sadly, Katy and I are ending our marriage. I'll always adore her and I know we'll remain friends."
Katy broke her silence on Twitter the following month, thanking her fans for their support. "I am so grateful for all the love and support I've had from people around the world. You guys have made my heart happy again." She added, "Concerning the gossip, I want to be clear that NO ONE speaks for me. Not a blog, magazine, 'close sources' or my family."
The reference to "my family" was interpreted as a dig at Katy's evangelical pastor parents, who claimed that their daughter's divorce was "a gift from God", during a packed-out service in Ohio. Speaking to The Hollywood Reporter later in 2012, Katy said she would never speak about what caused the breakdown of their marriage: "Nobody knows what really happened except the two people who are in it."
She's also said, "Sometimes you can be blinded by your extreme emotions. I definitely was looking for answers during that time I wrote that song ["The Grace of God"]. And yeah, I was depressed, and it was sad, and there were thoughts, but there were never actions, thankfully."
6

David Arquette and Courteney Cox
A day after announcing that he and Courteney Cox are calling it quits after 11 years of marriage, David Arquette phoned Howard Stern's Sirius Satellite radio show to set the record straight.
"It breaks my heart," he said of their decision to separate, adding that he is "not the one that called this [separation] in order. "I've been begging Courteney to get back with me," he later added. "She's conflicted too."
During the very candid conversation, Arquette implied that Cox grew tired of his kooky ways. For their 11th wedding anniversary this past June, she bought him a motorcycle. "She said to me, 'I don't want to be your mother anymore,'" he recalled. "And I appreciated that about her … She didn't want to tell me, 'Don't do that.' She didn't want to nag me anymore." Without elaborating, Arquette said that he had started doing things that would "embarrass" his wife publicly. He recalled she once told him not to get any more tattoos. His kooky behavior probably seemed "charming" to her when they first met on the set of Scream in 1996. "But that stuff starts getting old," he said.
Arquette has said, "In the negotiating process of a divorce, we did it with a mindful head: 'What are you cool with?' 'OK, I'm cool with that, too.' There it is. There was no hair pulling."
5

Sandra Bullock on Jesse James
The Ocean's 8 star has a full lineup of movies in the work, a happy family and a blossoming relationship with boyfriend Bryan Randall, but a source tells E! News exclusively that it wasn't the easiest of emotional journeys to get where she is today.
"Life after Jesse James was really tough. She was embarrassed by what he did and in ways blamed herself at the time (she knows now it wasn't her at all)," the insider tells E! News. "She did consider Jesse a father to Louis, so that was one of the hardest parts of breaking up. Jesse was there for her through the whole adoption process. She now knows she is much better off and everything happens for a reason."
Now, Bullock is at the "top of her game at work" and "more in love now" than she has ever been with Bryan," a source said. "Her life is more private as well. She has let go of what happened in the past and has moved on to the future."
While busy schedules can sometimes be tough, the happy couple has seemingly figured it all out.  Bullock has said, "We're all where we're supposed to be. I am exactly where I want to be now. You can't go backward. I'm not going backward. I'm grateful that I'm here, blessed to have what I have. Nobody can be prepared for anything. If you end up in a place where you can look back and go, 'It happened, but I'm so lucky to be sitting where I am sitting. . . .'"
4

Jennifer Lawrence and Nicholas Hoult
Jennifer Lawrence has never been one to divulge too much about her dating life, choosing to keep it private. But she had an uncharacteristically revealing moment in a recent interview when she spoke candidly about her breakup with former boyfriend, actor Nicholas Hoult.
Speaking with Diane Sawyer as part of her promo tour for the last instalment of the mega movie franchise The Hunger Games, Lawrence spoke openly about how the demise of her relationship with Hoult coincided with the end of shooting those movies and what that meant for her. She revealed, "These movies had been my life for so long and they had to come first in everything. I was also in a relationship with somebody for five years and that was my life. So my life was this person and these movies and we broke up around the same time that I wrapped those movies. Being 24 was this whole year of 'Who am I without these movies? Who am I without this man?'"
She has said, "I wake up earlier in the morning when I have new sponges. That counter doesn't even see it coming. My ex-boyfriend would never wring them out. We were in the kitchen once, and I picked up the sponge, and it was soapy and wet, and I was like, 'See? These are the kinds of things that make me think we are never going to work.'"
3

Sophia Bush on Chad Michael Murray
Live and learn. Sophia Bush opened up about the aftermath and "trauma" of her much-publicized 2006 divorce from Chad Michael Murray in a new open letter published in Cosmopolitan. Though the Chicago P.D. actress did not mention her ex-husband by name, she reflected on their brief marriage and what it was like to continue working together on One Tree Hill for years after the separation.
"We were two stupid kids who had no business being in a relationship in the first place. At the end of the day we're grownups, and I actually think it's interesting that when people split in a way that's unpleasant, they usually just go on quite literally hating each other—or the person in my situation hates the other person, whatever—but when you have to work with somebody for another half a decade, you kind of have to deal with it. Because for me, at the end of the day, my job is my priority. And so I think at the end of it, it really let me just let go of it. To all the other costars who've worked it out, more power to you. In my 20s, when I was starting out my career as an actor, I wasn't looking for a relationship, but one found me and became serious, even though I hadn't planned to settle down until my 30s," Bush wrote in the magazine's February 2017 issue. "But when the person you're with asks you to marry him, you think: 'This must be happening because it's supposed to.'"
2

Maria Shriver on Arnold Schwarzenegger
It's been nearly seven years since Maria Shriver and Arnold Schwarzenegger announced their separation following his scandal. Now, the 62-year-old is telling all on that rough period in her life in her new book, Radaronline.com has learned.
"I grew up thinking divorce was a sin," Shriver writes in her book I've Been Thinking. "I couldn't have been more wrong. I always thought people whose marriages didn't work out were quitters. I was wrong," Shriver established. "I do admire people who work at their marriages, but I also admire those who chart a new way forward. And I really admire those who manage to stay friends after their marriages are over — and aren't afraid to try love again after being hurt. I've been blessed by my parents' love, by the love I had with Arnold, by the love of my children and my friends. I think that carries you through. We're so consumed as a society with "Do you have a boyfriend?" or "Are you married?" We miss the love that is staring you right in the face. I feel surrounded by love. I feel blessed now here in my life. Yeah. I feel blessed."
The former journalist admits she felt extremely lonely following her divorce, especially after her youngest child left home for college. (Shriver's son Patrick Schwarzenegger who once dated Miley Cyrus, attended the University of Southern California, and youngest son Christopher, 20, is enrolled in the University of Michigan.)
1

Eva Longoria and Tony Parker
Eva Longoria's ex-husband Tony Parker has revealed the heartache he experienced as the former couple went through their high-profile divorce, saying: "It's true, it was a difficult and painful experience in my life."
During The Conversation on Canal +, the 33-year-old recalled how his break up with the Desperate Housewives star had left him heartbroken. He said: "It's not easy to leave a relationship, because when I get involved in something, I want to do well. The exposure, I could not control. This is the world we live in today; everything is on the Internet and on social network sites. I never paid attention to what people said. Hollywood is another world, on another level."
Since their divorce five years ago, Tony has married French journalist Axelle Francine and the couple share a son named Josh. Speaking openly about his role as a father, the San Antonio Spurs player said: "I'm a new man. I never imagined to feel so much love in this facet of my life. I never thought I'd be so happy."
Eva has said, "The truth is, I should be angry, resentful and disillusioned about relationships. But I'm not. Love did not work with that person. But it can work with another."
References: vanityfair.com, nickiswift.com, abcnews.go.com, businessinsider.com, mirror.co.uk, dailymail.co.uk, rolling stone, usatoday.com, people.com, eonline.com, usmagazine.com, popsugar.com, smh.com.au, usmagazine.com, vogue.com, radaronline.com
Source: Read Full Article