There are many actors out there who have been popular in Hollywood for the past few decades. But everyone deserves to retire and it's only a matter of time before some of the names you grew up watching start stepping aside to enjoy the millions of dollars that they've earned over their career. And while some of the actors on our list may have already earned a high enough net worth to stop acting, the fact that they are still in their 20s is hopefully an indication that they are going to be sticking around for the foreseeable future. Which is something that should be even further reaffirmed when they are sure to be amazing in some of their future roles.
Such as Brie Larson who has already won an Academy Award but is going to show off a whole new side of her when she becomes Captain Marvel. Though that might not be as much of a departure as the one that Taron Egleton is going to make when he becomes Elton John in the upcoming film, Rocketman. Sophie Turner also must know that many actors have failed to make the transition from the television screen to the movies, but getting to play the role of Jean Grey again in Dark Phoenix may be just as exciting to you as her role on Game of Thrones.
And just in case you are also finding yourself a bit jaded towards some of the actors in Hollywood that you might feel have started trying a little less hard, hopefully reading about the next great crop of actors is enough to make you feel optimistic that Hollywood is in no danger of failing anytime soon!
30

Naomi Scott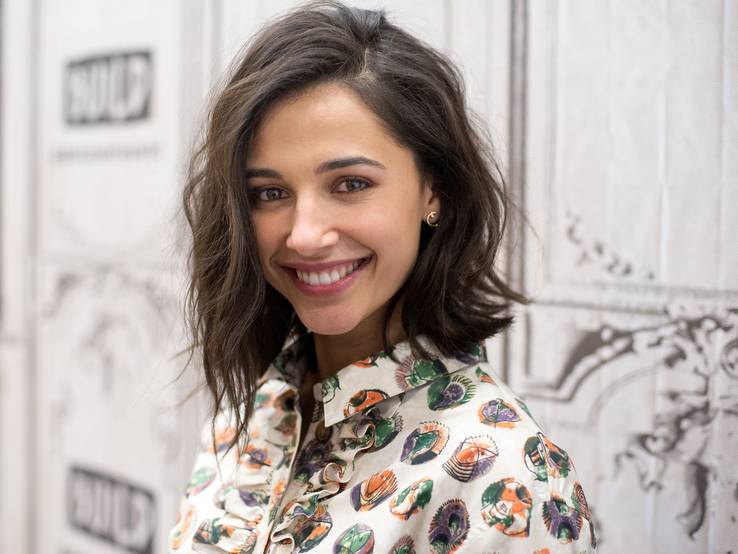 You can imagine there is a tremendous amount of pressure on the shoulders of Naomi Scott, as she is the actress who is scheduled to play Jasmine in the upcoming live-action Aladdin. Though perhaps people will find themselves focusing more on the fact that Will Smith is the genie! That being said, it's Scott's talent – and hopefully singing voice – that may be what people talking about once the credits roll. Scott will also be one of the leads in the upcoming reboot of Charlie's Angels.
29

Joe Keery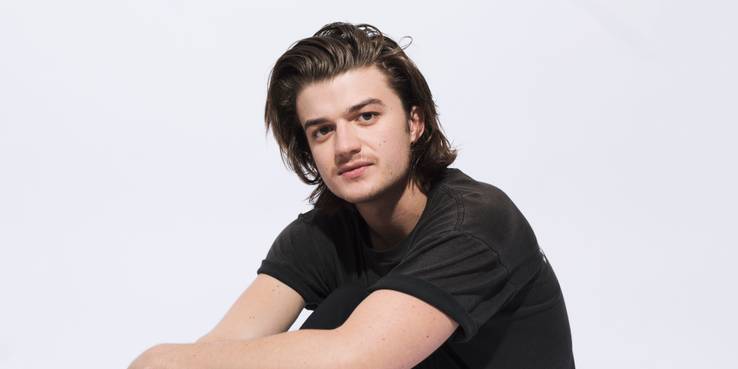 Netflix has found a great amount of success with several different programs that the company produces. But if you had to think about what the most successful one has been, you may agree with me that it is Stranger Things. Something that Joe Keery – who plays the role of Steve – should take a lot of pride in. While the standout star of the show may still be Millie Bobby Brown who should also surely give you faith in Hollywood, Keery's evolution as an actor and character was one of the standout parts of the 2nd season.
28

Shailene Woodley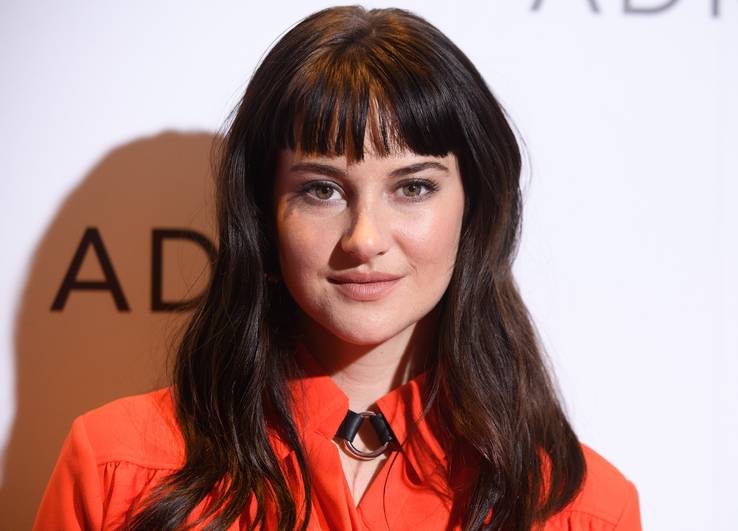 If you are struggling to find yourself something good to watch on television, perhaps I can help alleviate some of that frustration and recommend you watch Big Little Lies. While for many people the real attraction of the series may come from the other leads in the series, Reese Witherspoon and Nicole Kidman (not to mention Adam Scott!), Woodley more than holds her own. Woodley also showed off her talents in a big way in Adrift that also starred Sam Claflin.
27

Ezra Miller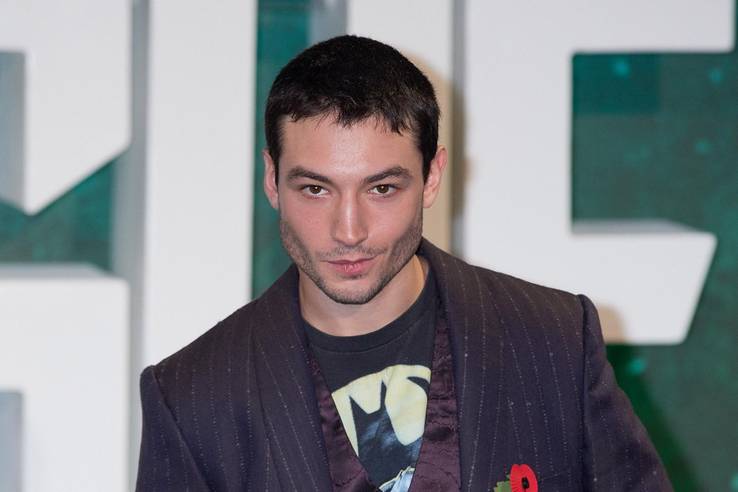 There isn't really much of a debate that can be made as to if the Avengers franchise or the Justice League franchise has had more success. But there is still something very impressive about being able to be cast in a superhero movie for either franchise, which is an honor that Ezra Miller has earned; getting cast as The Flash. Though the most successful film that Miller ever attaches his name to could be the upcoming Fantastic Beasts: The Crimes of Grindelwald which is coming out in November.
26

Alicia Vikander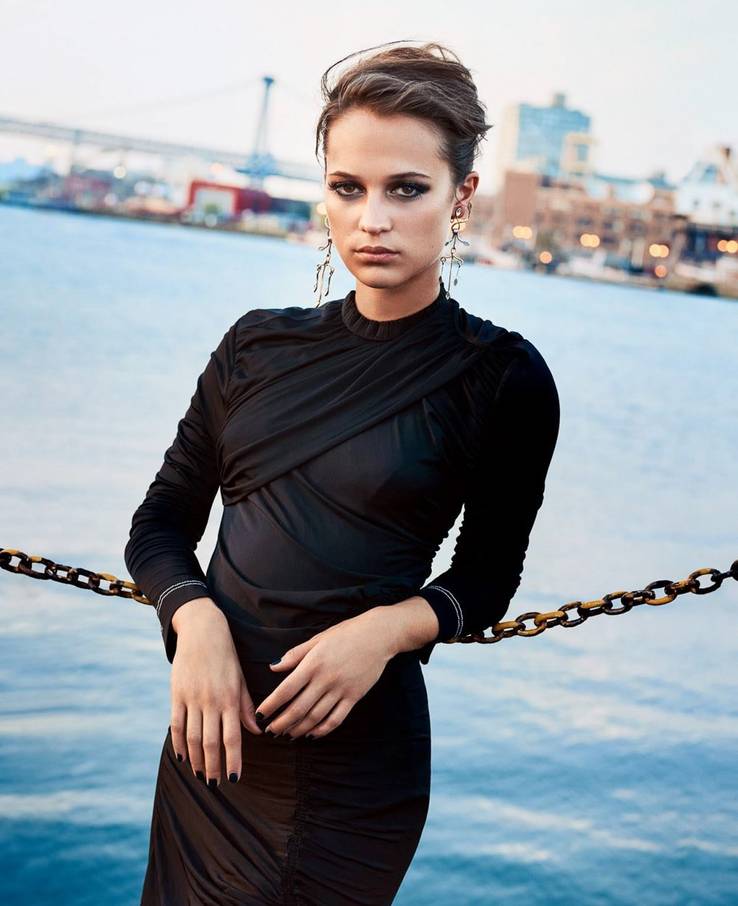 It is very possible that you had (and perhaps still have) a crush on Angelina Jolie when you were growing up. And one of the roles that may have solidified that crush for you was her roles as Lara Croft. And while it's not Jolie who plays the role of Croft now, the current one – Alicia Vikander – is perhaps an even better actress. Vikander won the Academy Award for Best Supporting Actress back in 2015 when she appeared in The Danish Girl.
25

John Boyega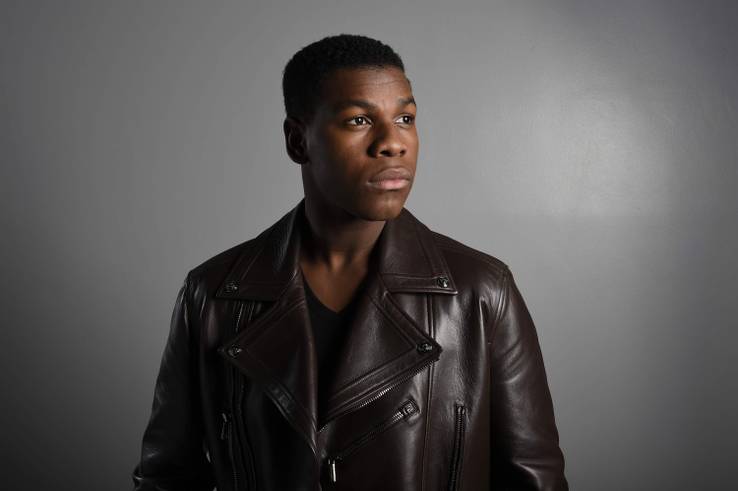 John Boyega would probably never take it personally if he never attains the legacy that Mark Hamill has created. After all, Hamill is one of the reasons the whole franchise got started in the first place. But Boyega is one of the reasons why the franchise is continuing to thrive. Boyega was also memorable for all the right reasons with his performances in the Pacific Rim franchise. Though he might admit that it is probably a lot more fun to be able to swing a lightsaber around on the set than anything he got to do for Pacific Rim!
24

Jennifer Lawrence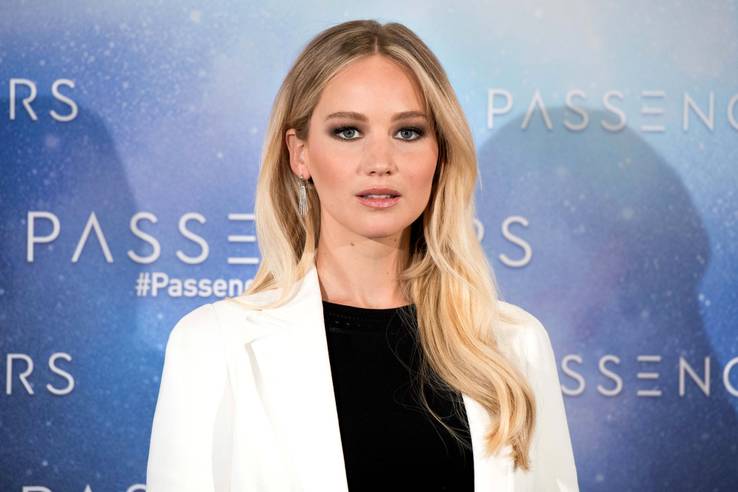 Jennifer Lawrence knew that the spotlight was going to be on her in a big way when she signed on to play Katniss Everdeen in the Hunger Games franchise. But all it did was let the world see her continue to grow as an actress and other roles – like in Silver Linings Playbook – show why she is one of the best actresses in Hollywood. Lawrence will stretch her comedy muscles in a currently untitled film that she wrote alongside her close friend, Amy Schumer.
(Source: Wiki)
Featured Today
25 TV And Movie Scenes That Should Never Have Been Deleted

5 Cars Hiding In Conor McGregor's Garage (15 He Can't Afford To Buy)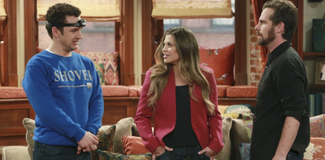 20 Former Child Stars That Need To Make A Comeback ASAP

23

Timothée Chalamet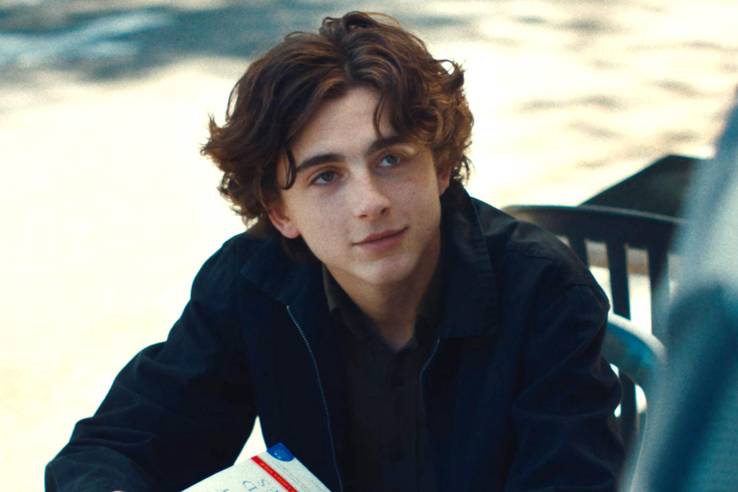 It's very possible that when you went to go see Interstellar back in 2014 that it was because of Matthew McConaughey and Christopher Nolan's direction. But Timothée Chalamet made the most of his opportunity, something he has continued to do including being amazing in the hugely successful film Lady Bird that had 5 nominations at the Academy Awards. Chalamet was not among them, but he did get a nomination in the Best Actor category for being even more amazing in Call Me by Your Name.
22

Elizabeth Olsen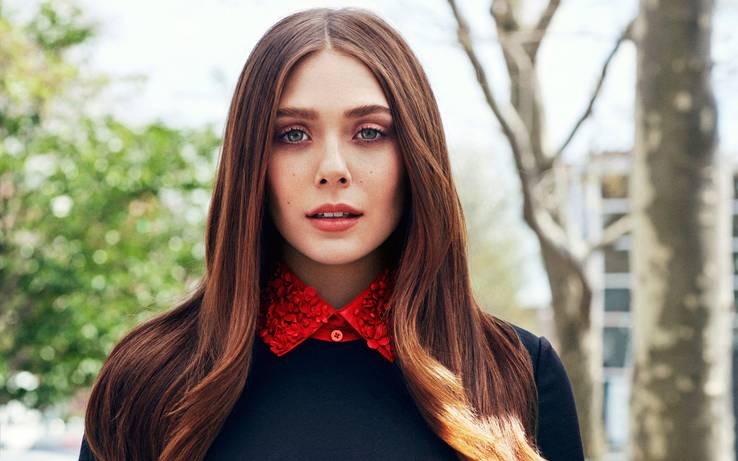 There are many talented actors that have lent their skills to the Marvel Universe. This includes Elizabeth Olsen who has been tremendous in her performances as the Scarlet Witch. Some of Olsen's best performances have also come away from the role such as Wind River and Kodachrome; the latter of which was released through the streaming platform Netflix earlier this year which received a score on Rotten Tomatoes of 71% as she displays amazing chemistry with the talented Ed Harris and Jason Sudeikis.
21

Daniel Kaluuya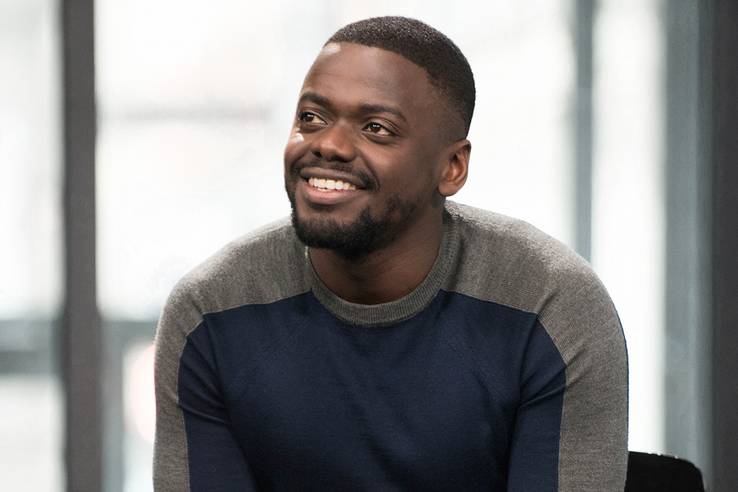 One of the other actors on our list is Bill Skarsgard who terrified audiences with his portrayal of Pennywise in It. But while Bill knows how to scare, Daniel Kaluuya definitely knows how to act scared! The incredible success of the film Get Out – that included writer Jordan Peele receiving an Oscar for Best Original Screenplay – would not have been possible without Daniel Kaluuya nailing the role out of the park. Kaluuya will also get your heart racing in an upcoming heist thriller, Widows, also starring Viola Davis and Liam Neeson.
20

Cara Delevingne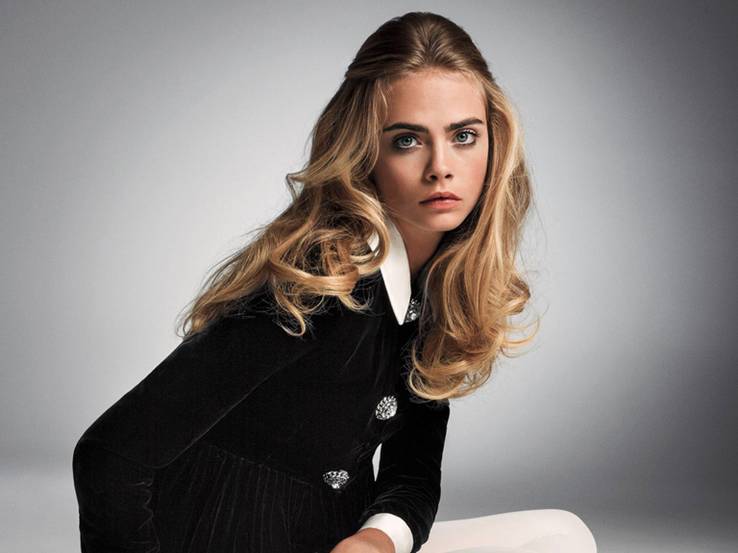 If Cara Delevingne wanted to continue a career as a model, she would have continued to be amazing. But now that she has moved into the world of acting, she has really shown to the world just how amazing and versatile of a person she is. While Delevingne may not have been the lead in Suicide Squad, it was enough to land a great role in Valerian and the City of a Thousand Planets which has earned some talks of a sequel which is an opportunity that I'm sure Delevingne would take full advantage of.
19

Will Poulter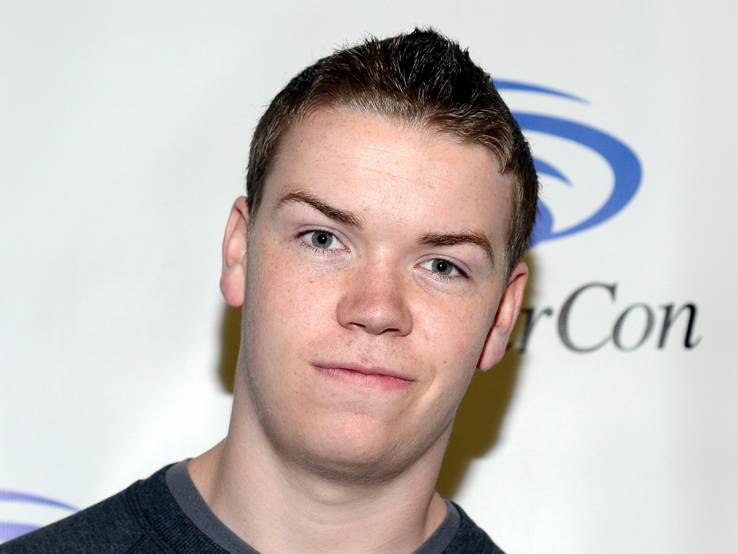 Will Poulter is definitely helped out by another talented actor on our list – John Boyega – in what may be your favorite performance out of him when he appeared in Detroit which came away with a score on Rotten Tomatoes of 83%. Poulter may have been on your radar even before that though as he was also fantastic – albeit probably overshadowed by the eventual Academy Award winner – Leonardo DiCaprio in the 2015 film The Revenant as well as being one of the best actors in the Maze Runner franchise.
18

Brie Larson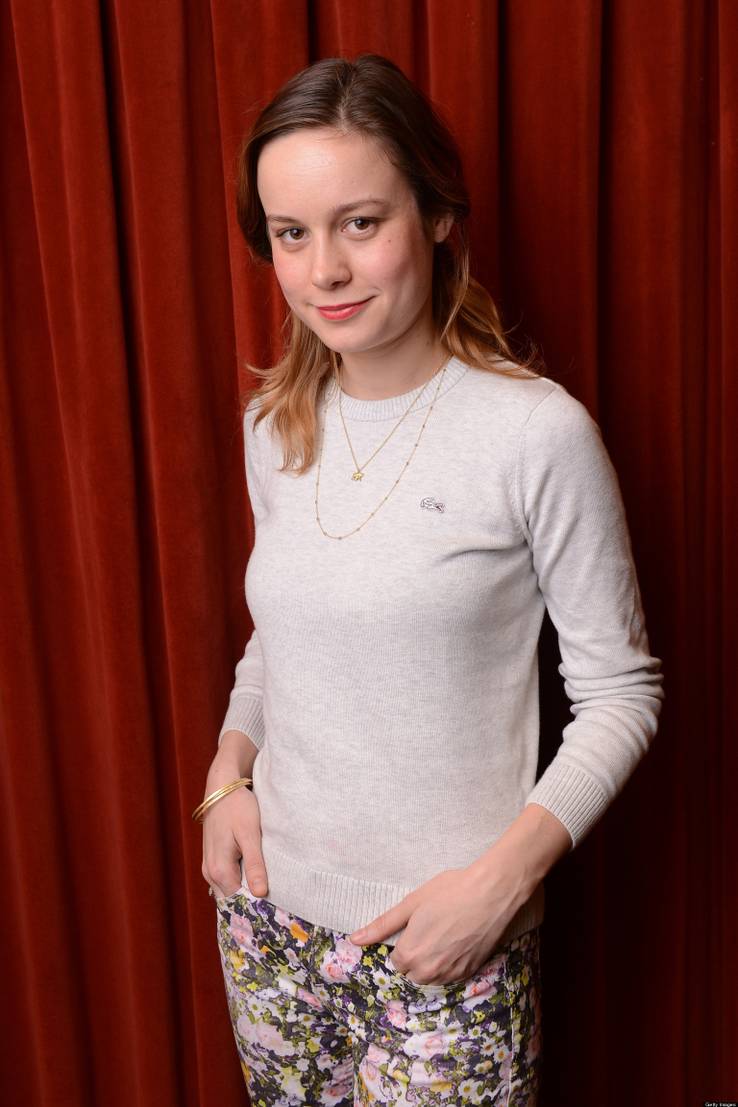 Brie Larson has already had many amazing roles in her career that has made her a household name. But there is nothing in her future that may be more exciting than the fact that she is getting the opportunity to play Captain Marvel. Larson ended up impressing critics and audiences with her performance in Room which saw her win the Academy Award for Best Actress. Which means that it may also only be a matter of time before she has another knockout performance.
17

Caleb Landry Jones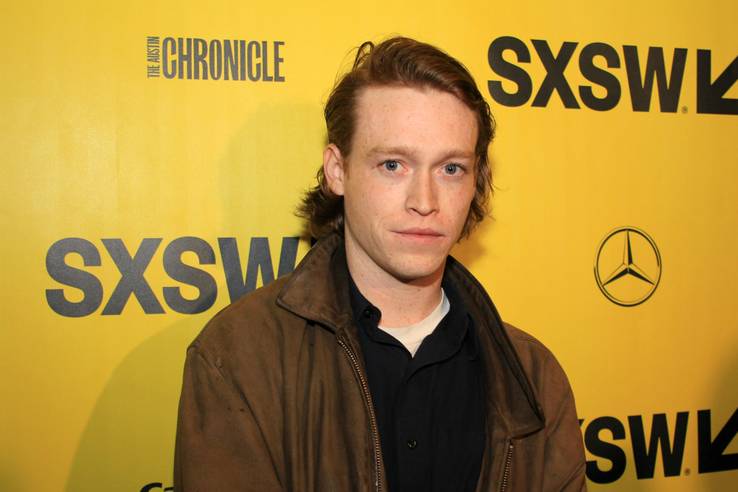 Caleb Landry Jones has definitely found him on a bit of a hot streak as an actor as of late. While sometimes it's not the actor's fault when a movie fails with critics, Jones has strung together several winners as far as Rotten Tomatoes is concerned with Get Out (99%), American Made (86%), Three Billboards Outside Ebbing, Missouri (92%) and Tyrel (75%). Which means that if you're worried about going and seeing a movie in theaters, maybe make the next one Friday's Child which also features the Westworld star, Jeffrey Wright.
16

Margot Robbie
There were definitely many people out there who may have found themselves missing Heath Ledger in a very big way when they sat down to watch Suicide Squad and watched Jared Leto. Though one of the best parts of the film definitely came from the performance of Margot Robbie as Harley Quinn. A role that Robbie will also get to reprise in the future. Robbie's 2017 also saw an incredible performance as Tonya Harding in I, Tonya that had her receive a nomination for Best Actress.
15

Bill Skarsgård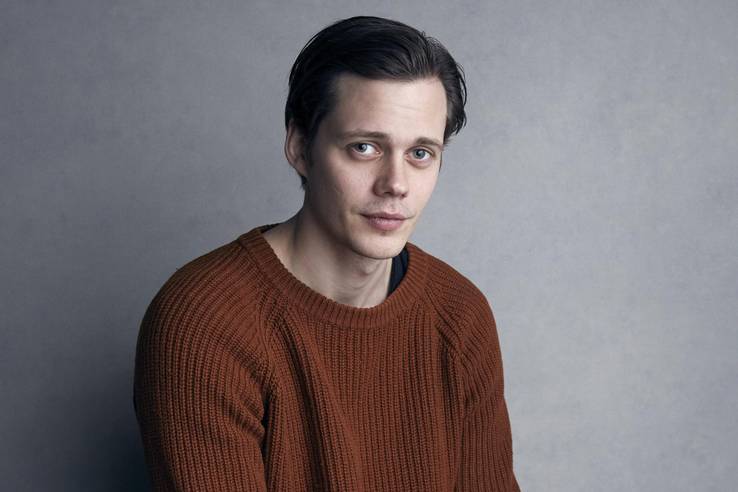 I would not blame you for one second if you decided that It was a movie that you had no interest in seeing. Much less going and seeing it in theaters. Because horror movies can be scary enough as it is, but Bill Skarsgård as Pennywise was a whole new kind of scary. Though if you did manage to get through It with your eyes open, you'd find yourself agreeing that Bill Skarsgård is one of the most talented actors in Hollywood. A point he'll surely prove again in the sequel.
14

Daisy Ridley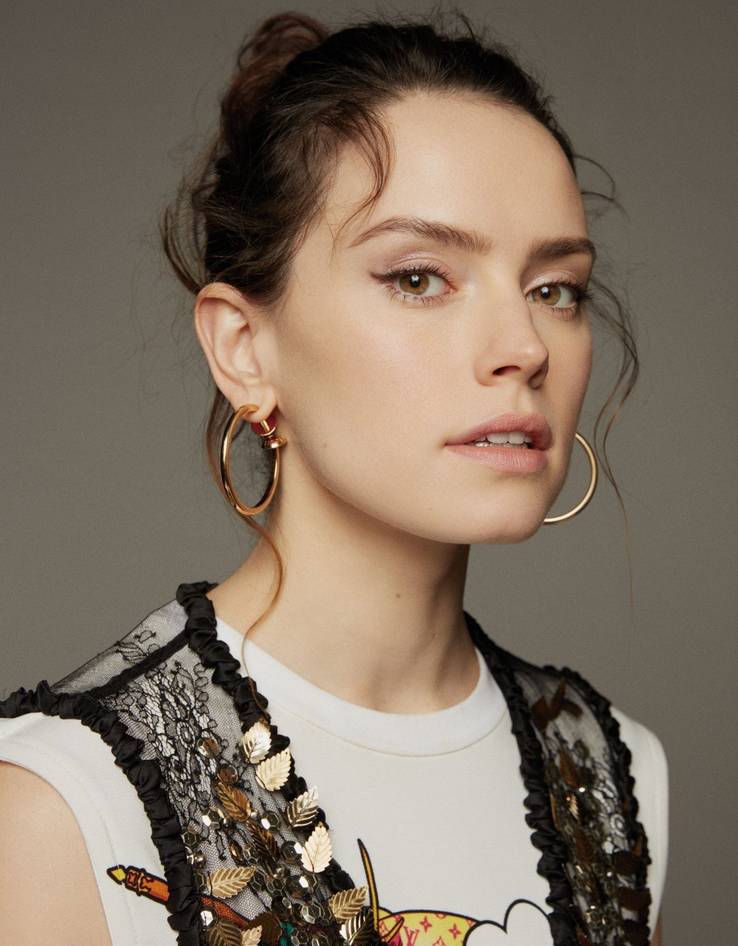 With the casting of Daisy Ridley as Rey in the newest Star Wars franchise, it almost guaranteed that she is going to be among the most recognized actresses in the entire world for at least the foreseeable future. Though Ridley is definitely deserving of this attention as she earned that opportunity with a lifetime of hard work and dedication to acting. She is currently filming Star Wars: Episode IX which will surely go on to make more than $1 billion when it releases in December 2019.
13

Daniel Radcliffe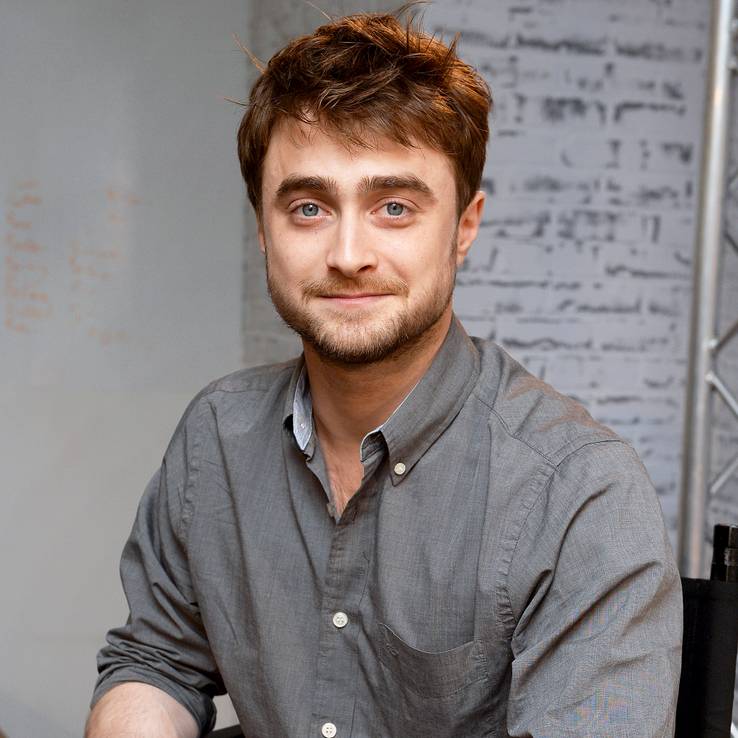 I know it might be hard to believe but Daniel Radcliffe is still under the age of 30, as he is currently 29 years old. And if anyone is going to give you faith that Hollywood is not beyond saving, why not put that faith into the boy who lived? Radcliffe grew tremendously as an actor over the series and will hopefully put that on display in Now You See Me 3 that also sees talents like Woody Harrelson and Dave Franco stopping by.
12

Emma Roberts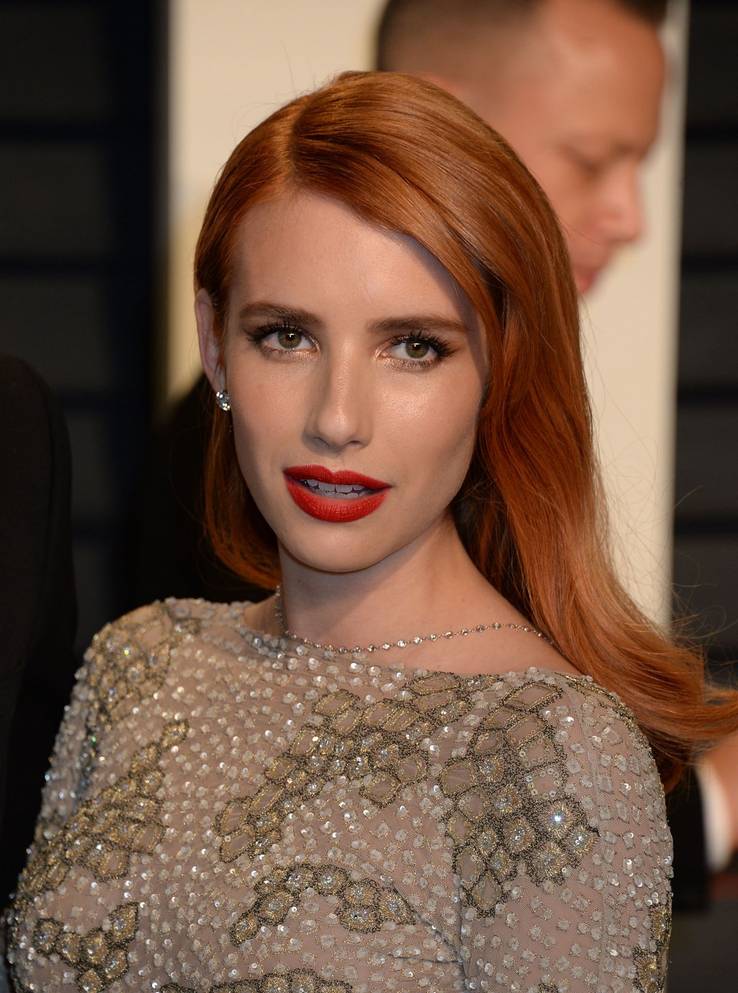 Emma Roberts had to know that people were going to have a lot of expectations for her to succeed after they realized that, yes, her last name is because she is related to the legendary actress Julia Roberts. But even if Emma's career never gets to the level of her famous aunt, her success in ventures like American Horror Story and the short-lived Scream Queens is still enough to help make her one of the most popular actresses in America.
11

Ashton Sanders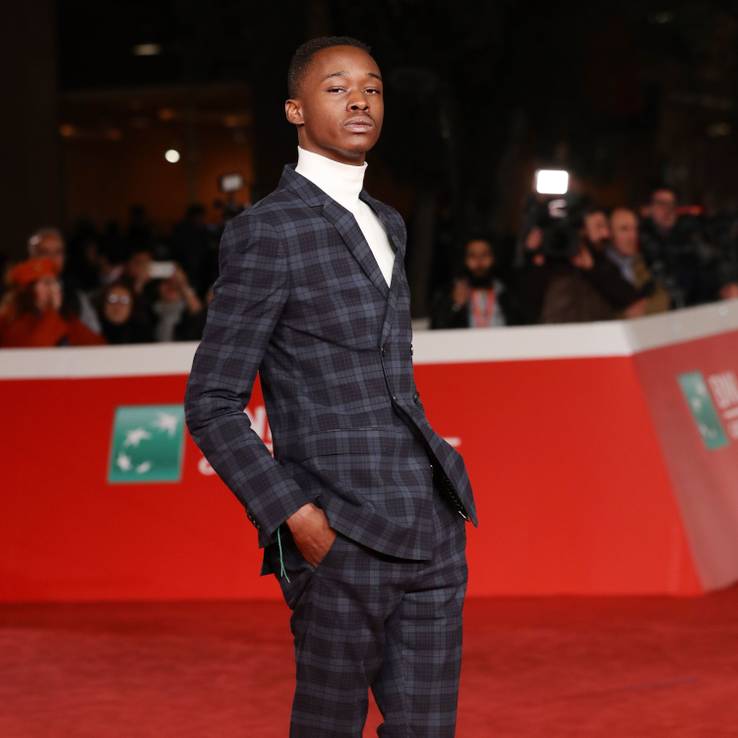 If you know the name Ashton Sanders, then I don't have to worry about letting you know just how incredible he was in the movie Moonlight. I can also know that you must be excited to hear that he has several projects that are scheduled to come out in the near future. This includes partnering up with the amazing John Goodman and Vera Farmiga for Captive State – which is billed as a science fiction crime thriller – and hits theaters in March 2019.
10

Lili Reinhart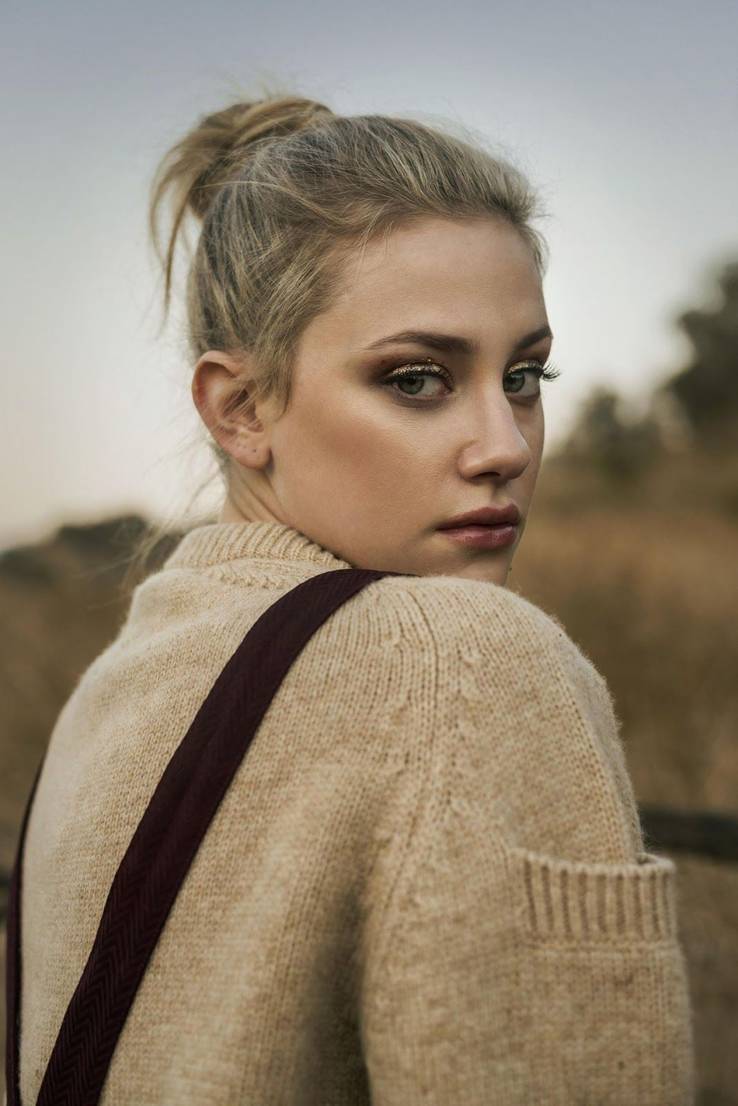 Lili Reinhart may agree that some of the scenes she has to film with Cole Sprouse aren't too difficult for her to have to deal with, as she is dating Cole both on the television show Riverdale and in real life. Though maybe that means the real challenge will come if they split away from the set! But either way, I'm sure Reinhart's performance would continue to shine through. Something that was clearly recognized at the Teen Choice Awards this year when she won an award for Choice Drama TV Actress.
9

Freddie Highmore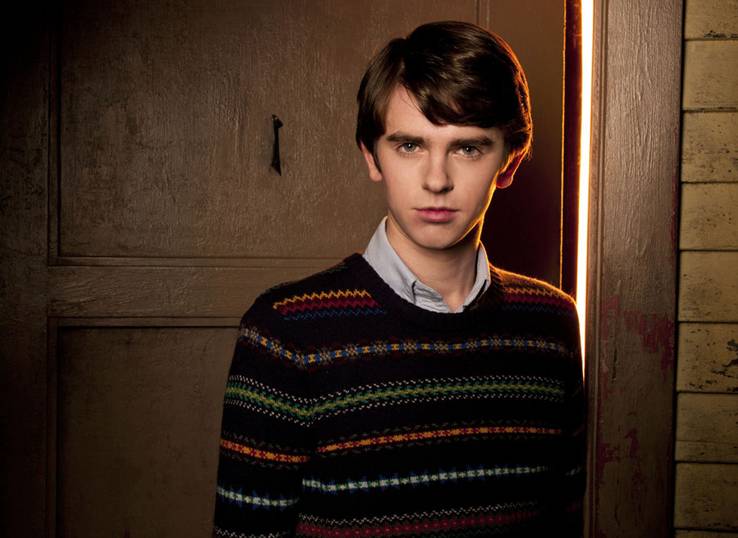 Freddie Highmore was tremendous in the terrifying role of Norman Bates that ran from 2013-2017. But it must be pretty jarring for fans of Highmore to see him also found success in a role where he's anything but an antagonist as the lead in The Good Doctor which started airing in 2017 and will receive a 2nd season in 2018. Something that the studio may be even more confident in doing after Highmore was nominated for a Golden Globe for Best Actor for the first season.
8

Melissa Benoist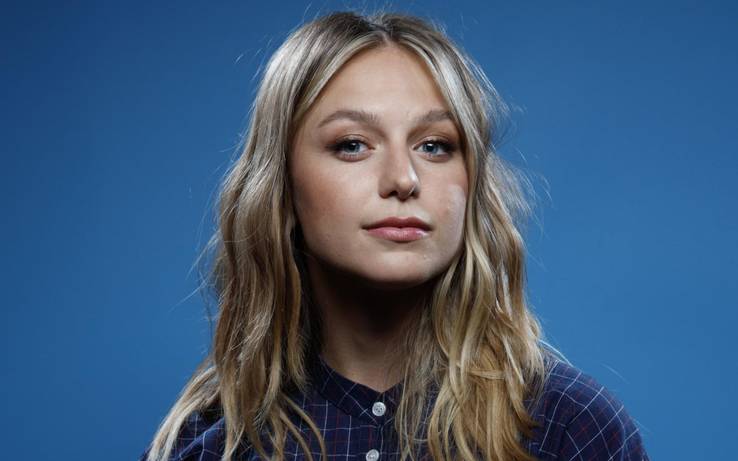 It must be a lot of fun to get to appear in a superhero movie that goes on to make hundreds of millions at the box office. But Melissa Benoist gets the good fortune of having the experience of getting to slip into the tights of Supergirl on a regular basis, as the show will be going into its 4th season in October. Benoist earned the role in part due to her previous performance on Glee. Benoist also recently debuted on Broadway, but I still don't think you should expect a singing number on Supergirl.
7

Dev Patel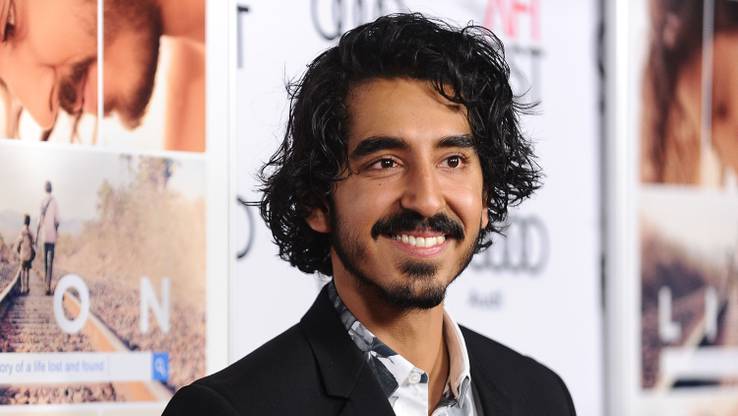 The role that Dev Patel always gets associated with is probably going to be Slumdog Millionaire that took many people by surprise as it went on to win Best Picture at the Academy Awards back in 2008. But that might not be the case if you also took the time out of your day to watch Lion; which came out in November 2016 and saw Patel receive a nomination for Best Supporting Actor that was won by Mahershala Ali for Moonlight.
6

Sophie Turner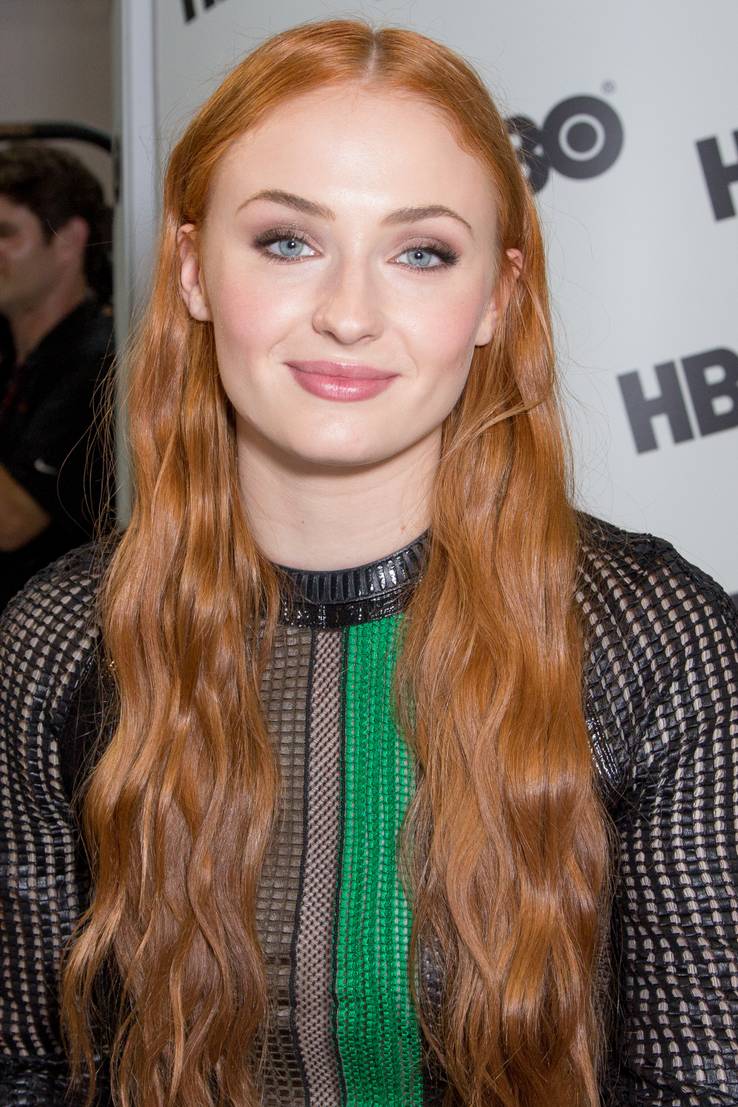 Unless you have been sleeping under a rock, you are well aware of the hugely successful franchise, Game of Thrones. And while many characters have met their untimely end in the series, Sophie Turner has managed to keep herself alive going into what will be the final season of the show. Turner was talented enough to land one of the lead roles in another mega-franchise, this one in cinema, as Jean Grey. The next X-Men film, Dark Phoenix will test Turner's talents in a big way. But watch her rock it.
5

Taron Egerton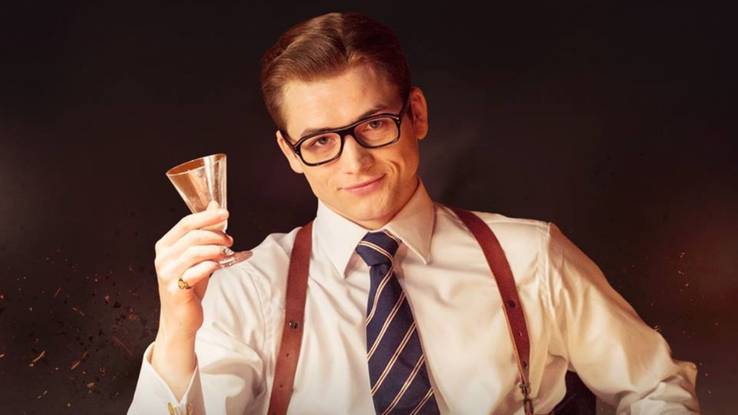 Taron Egerton showed the world that he is perfectly comfortable in an action movie after the success he has found with the Kingsman franchise. The 2nd of which also starred Elton John. Something that must have been incredibly important to Egerton, as he's going to play the musical legend in Rocketman coming out in 2019. Egerton will also keep flexing his action chops when he becomes Robin Hood in 2018. A role that will surely be helped by Jamie Foxx signing on to play Little John.
4

Taissa Farmiga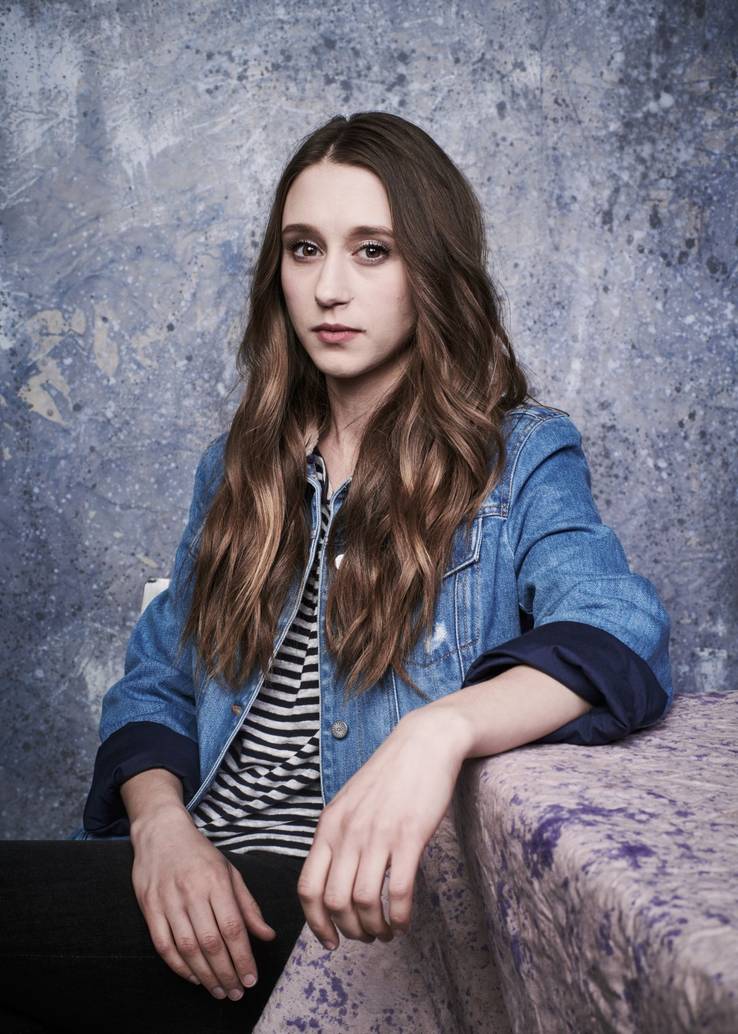 If Taissa Farmiga is ever worried about how to act scared in a scene of American Horror Story, you'd hope she is able to call up her sister, Vera who to her credit is one of the best horror actresses of our generation with roles like The Conjuring (and the sequel) and Orphan. Farmiga though has plenty of reasons to be happy about her performances that have steadily improved in subsequent seasons of American Horror Story. Farmiga will be returning to the series for another with the newest season, American Horror Story: Apocalypse which will be airing in September 2018.
3

Letitia Wright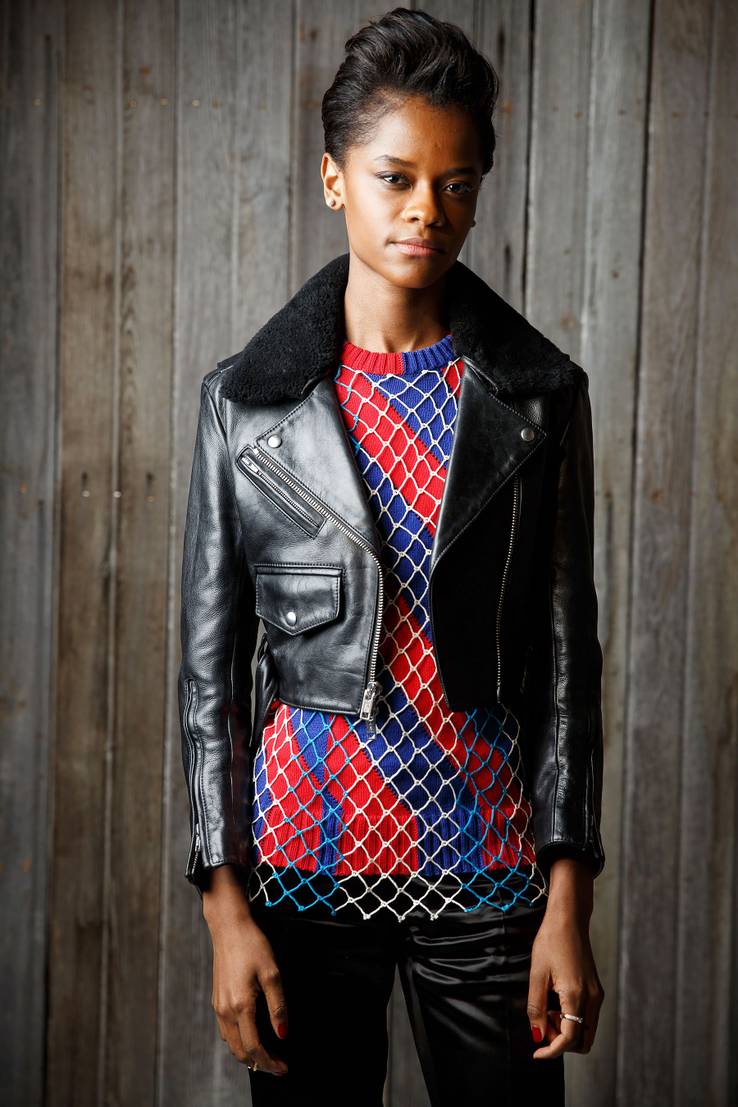 If you had to ask the cast and crew of Black Panther as to what actor was the most influential to the success of the film, the answer would probably be Chadwick Boseman. But Boseman, unlike Letitia Wright, is well out of the age range of his 20s as he is 40. Though if the world got to continue seeing more of Wright, who was also one of the best parts of the film, I'm sure people won't be complaining.
2

Saoirse Ronan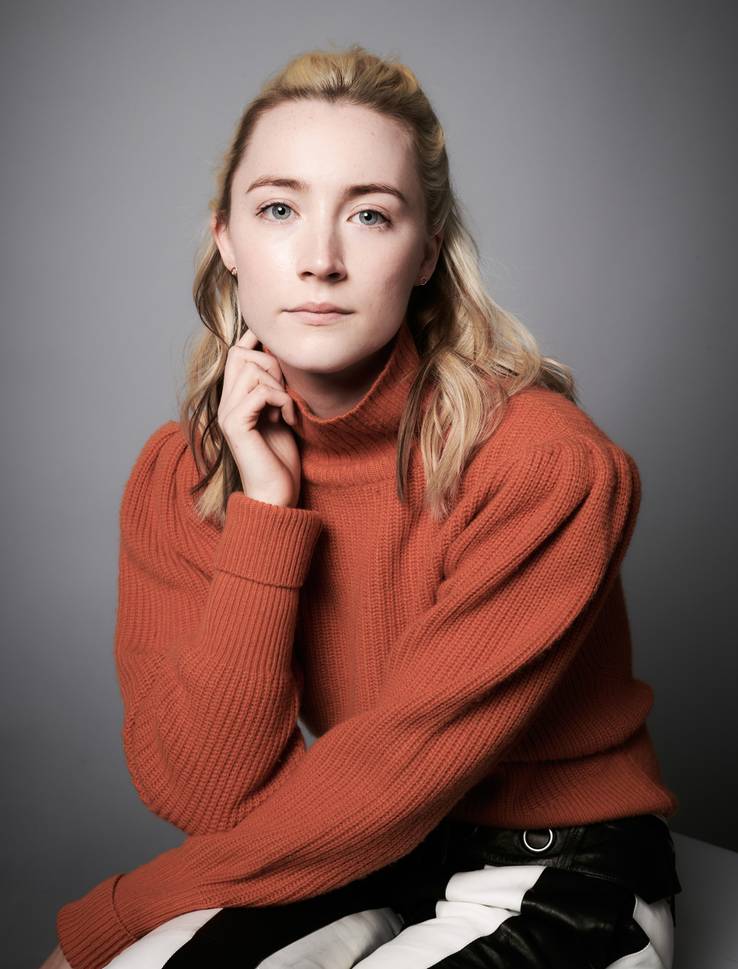 It is going to be impossible to know who is going to be more impressive in Mary Queen of Scots that is releasing in December 2018 and may prove to be one of the best movies of the year; as the other lead is Margot Robbie. I'm sure both actresses will also learn a ton from one another considering both of them were nominated for a Best Actress Award at the Academy Awards this past year; Ronan for Lady Bird and Robbie for I, Tonya.
1

Zendaya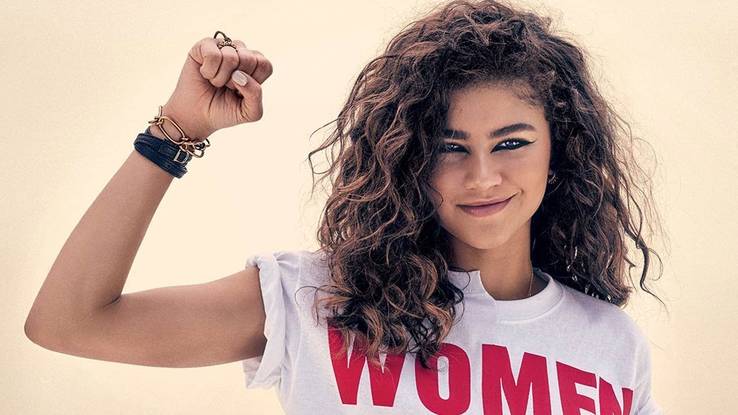 Zendaya has been showing the world since 2010 that she has a passion for acting as she was one of the lead roles on the Disney show, Shake it Up. But Disney stars don't always have the best track record, so it's ecstatic to see Zendaya do as well as she has. Especially as of late, as she was tremendous in the catchy musical The Greatest Showman and you may have heard about her other huge role in Spider-Man: Homecoming. Both movies did incredibly well at the box office, with The Greatest Showman raking in $434 million versus $880 million.
(Sources: RottenTomatoes, IMBD, Variety)
Source: Read Full Article