It's been 14 years since Mean Girls first premiered and it remains one of the most-loved and hilarious movies. With a loyal fan following, who would love nothing better than to see a sequel? Then again, a Broadway musical is not a bad consolation prize, and in April 2018, Mean Girls turned into a musical, although, unfortunately, not with the original cast.
Some of the actors and actresses in the film were just starting their career and used it as a platform to launch themselves into a successful Hollywood career. There are those who have become A-listers and whose names and faces are well-known, and then there are those who have simply disappeared from the limelight or ended their acting careers years ago.
It's surprising to think that all this time has gone by (it also makes you feel a little old) and yet, people still can't get enough of the movie, and there is a lot of interest in what the stars have done since delivering the most perfect one-liners. Below are eight stars from Mean Girls who made it big, and then eight who sort of just fell off the face of the Earth— although, some have been heard from again.
16

Diego Klattenhoff Went From A Small Role To The Main Role
Diego Klattenhoff had a small role in Mean Girls as the character, Shane Oman, who was the secret boyfriend of Regina George (played by Rachel McAdams) and part of the Varsity Jock clique.
Klattenhoff has come a long way since his portrayal of Oman and he is now a serious actor who has landed roles as Mike Faber in the popular TV series, Homeland, and Donald Ressler in the series, The Blacklist, in addition to many, many other parts. Despite his success, he has not forgotten his past roles, in particular, Mean Girls, even if he doesn't rub shoulders with the actresses he previously acted with.
When asked by Hello! Magazine if he'd kept in touch with his former co-stars, he said, "I haven't seen in Lindsay [Lohan] in years – she actually used to go to the bar around the corner from my house in LA. Tina [Fey], I think those days are over for her. I haven't seen Rachel [McAdams] in years. People I know love to say to her, 'Hey, Diego says hello' and I say, 'Don't say that, you're going to make me look like a crazy person.' I ran into Amy Poehler a few times at awards shows and saw Amanda Seyfried at the Golden Globes last year. She's very sweet and talented."
15

Regina George Is A Character That Still Haunts Rachel McAdams
Rachel McAdams played the ultimate Mean Girl, Regina George in the 2004 film. The character is remembered for being narcissistic, smart, a master at manipulation, and above all, ruthless. It was a role that McAdams didn't want in the beginning because she actually wanted to play Lindsay Lohan's character, Cady Heron— although, fans will be happy the two parts were not switched. And now, it's a role that's she's still remembered for, despite the diverse characters she has played over the years.
McAdams reflected on this in an interview with The New York Times, telling the publication, "Does Regina George haunt me every day? She does have that quality." She continued, "No, I have to thank Regina George for giving me some longevity. I'm forever grateful to Tina Fey [the Mean Girls screenwriter] and Mark Waters [the director]."
And this was a role that McAdams really wanted, as she told the publication after reading the script she informed her agent she was very, very interested. When McAdams joined the cast she was already an accomplished actress, having appeared in The Notebook opposite Ryan Gosling just months earlier, but she has continued to stay in the limelight with some of her roles, including the films The Time Traveler's Wife, Southpaw, and Spotlight, and the role of Detective Ani Bezzerides in the TV series, True Detective.
14

Tina Fey Has Worked Hard To Become A Comedic Great
If you liked Mean Girls, you really have Tina Fey to thank because, in addition to playing the role of Ms. Norbury in the film, she was also responsible for writing the screenplay. Fey is a regular on Saturday Night Live! and has established herself as a force to be reckoned with in the comedy world, she has also held down parts in the TV series, 30 Rock, and Unbreakable Kimmy Schmidt, and starred in Sisters alongside Amy Poehler (the two are incredibly good friends).
Fey has been working on Mean Girls again, but it's not a sequel, instead, it's a Broadway musical version of the movie (which first opened on April.8, 2018), and she introduced her new project on The Tonight Show Starring Jimmy Fallon. According to Billboard, on the show, Fey introduced the new, musical version of the character, Janis (now played by Sarkisian Barrett Wilbert Weed) who belted out the song, "I'd Rather Be Me." She also discussed her new venture and how the timing is important in an interview with Variety. She said, "The movie was about relational aggression among women. But now that behavior has really metastasized across our society, and you see it everywhere. You see it in people being horrible to each other on social media. So if anything, it's gone wider. It's such an escalation in the interpersonal arms race."
13

Lizzy Caplan's Star Is Shining Pretty Bright
In Mean Girls, Lizzy Caplan was the feisty, alternative character, Janis Ian, a student who according to Fandom, didn't have the best reputation and was mocked for her appearance. And these days you would be forgiven for not recognizing Caplan because she looks very different (and much more glamorous).
She's become a well-known actress, thanks to her roles in successful TV series and films, and there is definitely no arguing that Caplan's star is on the rise. In 2018, she has the Sci-Fi film, Extinction, in post-production and according to IMDB, she's rumored to have been cast in the upcoming film, Gambit, alongside Channing Tatum.
But success didn't come to her straight after Mean Girls, and Caplan told Marie Claire (via Stuff) that she was out of work for quite some time and decided to change her image. She said, "The reality was, I didn't work for a year. I bit the bullet, dyed my hair blonde and got a fake tan. But I felt like I was selling out." Her hair color change did work, and she landed roles in several films, but she has since returned to her natural hair color, something she no longer needs to change to be successful.
12

Amanda Seyfried's Role In 'Mean Girls' Turned Her Into An A-Lister
Amanda Seyfried played the role of the pretty, but not so smart, character, Karen Smith, a member of The Plastics. Since landing one of the lead roles on the hit 2004 film, Mean Girls, Seyfried has continued to succeed in the entertainment industry with some of her biggest roles including the Cosette in the 2012 film, Les Misérables, she also appeared as Sophie in Mamma Mia!.
Seyfried's IMDB page looks very healthy and she has multiple film credits to her name, but one role that she is very thankful for is the role in Mean Girls. She told Digital Spy (via Daily Mail), "I feel so lucky to have been in that movie. It was a lucky break for me because it was either that or college… I had no idea what I was doing!"
She also seemed enthusiastic about possibly reprising her role for a comedy sketch on Saturday Night Live! and she said: "That would be so fun actually, I never thought about that. I would do that… but what if it wasn't funny? I think the idea of it is sometimes better than actually following through. If Tina [Fey] doesn't have anything for us to do then I don't think we should, because that was designed by her and it would have to be designed by her again because only she could make that work…"
11

Amy Poehler Is A True Professional (Even Rachel McAdams Says So)
Amy Poehler played the role of Mrs. George in the 2004 film, the mother of character, Regina George, and while there may be some debate as to the rise of Lindsay Lohan's star after the film, there is no denying that Poehler has become extremely well-known in recent years. She has cemented herself as one of comedy's funniest women, and according to her IMDB page, she has had leading roles in the films, Sisters, Are You Here, and Freak Dance.
Poehler definitely had a lot of fans thanks to her role in Mean Girls, and MTV News has even penned an article about how her character was the best, and perhaps one of the most memorable moments from her time on the film was when Mrs. George's dog, a little Chihuahua, started nibbling at her shirt. So, how did they get the little pooch to do that? It was Rachel McAdams who revealed the answer in an interview with Entertainment Weekly, when she said, "They, like, pinned a piece of a cocktail wiener into her bra. I thought this dog was going to tear her apart. It was very effective. She was such a pro through it…" while Poehler was saying her lines, there was a dog biting away at her fake bosom, and she didn't even flinch.
10

Once Upon A Time, Lindsay Lohan Was Hollywood's IT Girl
Lindsay Lohan starred as the character, Cady Heron, in Mean Girls, the girl whose parents had been living in Africa for 12 years when they moved her to Evanston, Illinois, to attend North Shore High School. At the time of the film, Lohan was a big star, but in the years that followed, she fell off the wagon a bit, which makes it hard to say whether she is a person who made it or not. One thing she did do is continue to land acting roles, these included the 2007 film, Georgia Rule, the 2009 film, Labor Pain, and The Canyons in 2013 (among many other parts).
But her character, Cady Heron, remains a memorable one, although, interestingly, it was not the character she initially wanted to play. Lohan revealed this in an interview with Entertainment Weekly, during the movie's ten year anniversary, saying, "I had finished Freaky Friday with Mark Waters not long before. I had gone to Toronto and I was doing Confessions of a Teenage Drama Queen. Mark came out to scout locations for Mean Girls and came to see me at my hotel and said, 'Do you wanna do this movie?' I wanted to play Regina. I had just played—in Confessions and Freaky—not the cool girl in school. I was still 17 years old and I wanted to be the cool girl on set. So I had a war with him, and he goes, 'No, Cady is the heroine, and that's who you are.'" After that, she was sold.
Featured Today
10 Surprising Pics Of Gamora Out Of Costume (And 10 Pics Of Nebula)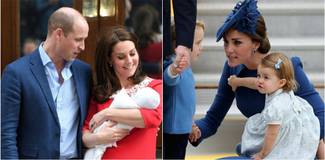 10 Times Kate And William Were Great Parents (10 Times They Dropped The Ball)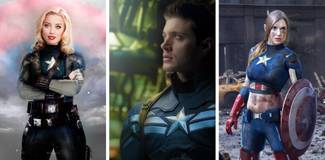 25 Celebs Reimagined As Avengers

9

Daniel Franzese Has Got Steady Work In The Entertainment Industry
Daniel Franzese played the role of Damien Leigh, a close friend to the character, Janis Ian, who was played by Lizzy Caplan in the film, and the pair actually became close friends in real life, too. Franzese told Entertainment Weekly, "Me and Lizzy [bonded right away]. After every shoot, we were in each other's trailers and in each other's hotel rooms. We just hung out the entire time. We were really, really close, during that shoot especially. We just made each other laugh all the time."
This was a role he was popular for, and some of his one-liners are still being dropped today. People reports that he showed his support for the musical version of Mean Girls after it opened in April, and while there he decided to leave his mark, which he did backstage when he signed a set piece with the message: "I totally went here!" A play on his famous line, "She doesn't even go here."
But Mean Girls is not Franzese's only claim to fame, and according to IMDB, he has played the role of Eddie in the TV series, Looking, a role he reprised for the TV movie, Looking: The Movie, and has worked on a number of series and films.
8

Maybe Lacey Chabert Is Still Holding Out For A Mean Girls Sequel
Lacey Chabert played the role of Gretchen Wieners, one of the main characters and a member of The Plastics, and thanks to the success of the film, you would expect her to be an actress who is as popular has her former co-stars. Surprisingly, her star is not as bright as the other lead actresses, despite working steadily in the entertainment industry on a number of TV movies, series, and short films,
She would also love to do Mean Girls sequel if she got the chance. Speaking to Fox News about whether she'd be interested in a reboot, she said, "I don't have any information. Everyone always asks me that. But, I would love for a Mean Girls 2 to happen. I think it would be a really fun movie to revisit those characters and see where they're at today. I feel like my character would have lots of babies and have an heir to the Toaster Strudel empire. I'm open to it. I think it would be really fun."
This probably won't happen, but Chabert did do the next best thing when she reunited with her former co-stars for an interview with Entertainment Weekly in 2014 (ten years after the film) to speak about her character, and how wrong she thought she was to play her. She said, "I thought I was really wrong for Gretchen. The character description physically was very different from me. [She] was supposed to be really gangly. I loved how insecure she was. For me, the comedy came in her trying so desperately to please everyone and fit in and having no clue of her own identity."
7

Surprisingly, Jonathan Bennett Is No Longer A Heartthrob
Jonathan Bennett became somewhat of a teen heartthrob after his appearance as Aaron Samuels in Mean Girls, and it was a role that catapulted him into stardom, and then his star just faded. He has worked on the 2013 films, Anything Is Possible and The Secret Village, and his IMDB page does credit him with a lot of work in the past and present, but most of this work has been small parts, or in movies that weren't really mainstream.
But now, back to Mean Girls: The actor told Teen Vogue he has watched the film at least 100 times, but he had previously stated that he would never do a sequel and the publication wanted to know what he thought of his character. He said, "I like my character a lot. I don't think I'd change my character for anything. He's a fun one to play because he's perfectly stupid. He's perfectly dumb."
He also shared what it was like being a teen idol, saying, "It's the weirdest thing to be Aaron Samuels because not a day goes by that someone doesn't come up to you and say something. I actually thought about it the other day; it would be weird to leave the house and have someone not say something. It's just part of my life, and I'm honored to be part of people's lives. Because Mean Girls isn't just a movie people like, it's part of their lives. They speak it, they use it when they go through break-ups…So I'm proud to be a part of it. I wouldn't change it for the world."
6

If Alisha Morrison Was Gretchen Wieners Things Could Have Been So Different
You'll remember Alisha Morrison's character, Lea Edwards, as a member of Unfriendly Black Hotties clique. She was a minor character, and not the one Morrison really wanted, at least not initially, because she auditioned for the role of Gretchen Wieners.
In an interview with Buzzfeed, Morrison reflected on her audition, saying, "I went on two callbacks, and I guess they liked me enough that they wanted to give me some sort of part." The reason she didn't get the role is that producers apparently told her they wanted to "go a different route." That's okay though because fans loved her, and Buzzfeed notes that when the film first came out, Morrison was working in movie theaters, much to the surprise and joy of fans.
She said, "I would be selling people tickets to go see it and they would come back down afterward and lose their minds. And it had gotten to the point where my manager had to move me to a different position in the internal office just to get me away from the customers because it was creating such a frenzy."
But after this role, she didn't become a big star, and according to her IMDB page, her last role was in 2009 when she was Bride in the TV series, The Listener.
5

Ky Pham Has Simply Disappeared From The Limelight
Ky Pham played the role of Trang Pak in Mean Girls, a character who, according to Fandom, was considered to be one of the Cool Asians at North Shore High School, and the clique's leader. Although Pham's role in the film wasn't that big, she is still remembered by fans, although, she has since disappeared from the limelight and there is very little to report on her and what she's up to these days.
What we do know though is that she had no idea Mean Girls was going to be as big as it was (and still is) and she revealed as much in an interview with Huffington Post saying, "When I went for the audition, I didn't know it was a feature film. I thought it was a made-for-TV Canadian movie. I didn't even know it was a feature until I saw the previews on TV. I had no clue, it was really funny. I thought it was an after-school special."
So, do people think she looks familiar? Well, let's just say she can still go out in daylight without a disguise. She said, "Not until they know me. Like, after they've met me and they watched the film. Then they'll be like, 'Hey, were you in Mean Girls?' and I'm like, 'What are you talking about?'"
4

Julia Chantrey's Career Is Not Really Going Full Steam Ahead
Mean Girls character, Amber D'Alessio, was played by Julia Chantrey, and despite the fact that her role was minor, fans still want to know what she's been up to since then. She chatted to Huffington Post in 2014, and when asked when she realized the impact Mean Girls had on pop culture, she had this to say: "It was a few years. I remember knowing the script was really good. I loved Tina's sense of humor. I recognized the intellectual dry commentary on the teenage hierarchy. The set was really fun, but you can be on a lot of fun sets and it doesn't mean the end product is going to be fun at all. So it was probably a few years later. Facebook was coming out at that time, and it was only when Facebook had been established for a few years that I started getting contacted by people who had hunted me down through Facebook. My coverage wasn't that elaborate, so for people to recognize me on the street or through social media just by that one line made me realize how many people must have been seeing this."
According to IMDB, her last film was in 2015 and titled, 10 Days in a Madhouse, in which she played Anne Neville. After this, she appeared in an episode of the TV series, Incorporated, in 2016, and in 2018, she appeared in an episode of Cardinal, which seems to suggest that her acting career is on the backburner.
3

Rajiv Surendra Only Made One Short Film After 'Mean Girls'
Rajiv Surendra played the role of Kevin Gnapoor on the hit film, and he told Entertainment Weekly that he found the script absolutely hilarious. He said, "I remember that it was the first time that I had read a script and laughed out loud. I was still living with my parents. I was a kid. So I got the script and excitedly went to my room and shut the door and jumped on my bed and started reading, and I actually was laughing out loud…"
The role was not meant to go to him initially, as director, Mark Waters, told Vulture, "It's funny, the part was actually supposed to be 'Kevin Ngor,' a Korean math nerd, but we couldn't find an Asian actor in Toronto who was good enough to play him. And then this Sri Lankan kid comes in and does it, and we were like, 'Okay, we're gonna rewrite it. He's Kevin Gnapoor now!' The character's great because a small guy acting big is always funny."
But after this moment, we have not really heard from Surendra again, and he hasn't made it big in Hollywood. Apart from Mean Girls, his only work credited on IMDB is a short called 6 ft. in 7 min.
2

David Reale Was An Uncredited Sensation But Is Not A Big Name Actor
David Reale was Glen Coco in Mean Girls, and while his IMDB page is filled with his accomplishments, which in addition to acting on shorts, and TV movies, he has also directed two short films, Are You Gonna Eat That? and Femme Brûlée. Reale is not a nobody. That said, you may not recognize his face like you would actresses Lizzy Caplan, Rachel McAdams, and Amy Poehler.
He has also reflected on his role as Glen Coco, a role that he was never officially credited for and one he got when he sneaked onto the set for a free lunch, Dazed reports. He told publication: "I actually auditioned for a different part in the movie. I didn't get it. I wasn't 'officially' cast in the film at all— my first day was my only day. I just spent it trying not to look guilty while I ate all the free food."
So, how did he get cast in this tiny part? Reale said, "I sort of hung around with the background performers and ended up getting lunch because everybody just assumed I was actually hired to be there. At one point the director recognized me from my audition and, as a consolation prize, said something like 'Hey, I'm going to put you right in the front on this next scene and you'll have a name and everything.'"
1

Stefanie Drummond Has Acted With Rachel McAdams Again
Stefanie Drummond had a minor role in Mean Girls, as Bethany Byrd, who was part of the Desperate Wannabes clique. And despite her role being small, she is remembered by fans for her hilarious one-liners, which include this one about Regina George (played by Rachel McAdams): "One time, she punched me in the face.. it was awesome!"
Drummond has also reflected on the way Mean Girls affected her career, telling Huffington Post that people always recognize her from her role as Bethany, much to her surprise. She said, "I'll be in hot yoga or something and people will ask me, 'Are you the girl with the wide-set […]?' It surprises me how often it happens. It makes me laugh. A lot of people love saying the lines to me, people are really sweet. I've never not had anyone been really cool about it."
Perhaps it's a bit unfair to group Drummond in with actors that haven't made it because she has continued to work steadily in Hollywood, but she's just not as big of a star as some of her former co-stars. The interesting thing is she was also in the 2015 film Spotlight, in which she played the role of Sheila. This is interesting because it's a movie that her former co-star McAdams also starred in.
Source: Read Full Article